SUNSATIONAL MALIBU KEN #1088
Sunsational Malibu Ken was the first Ken available in various ethnic types, unless of course you count Hawaiian Ken from 1979, but he was just a regular Mod Ken with slightly darker skin and brown eyes. The new racially diverse Kens came with new head-molds. In Canada he was also known as Malibu Ken or Formidable Ken Malibu, and in Sweden as Golden Ken.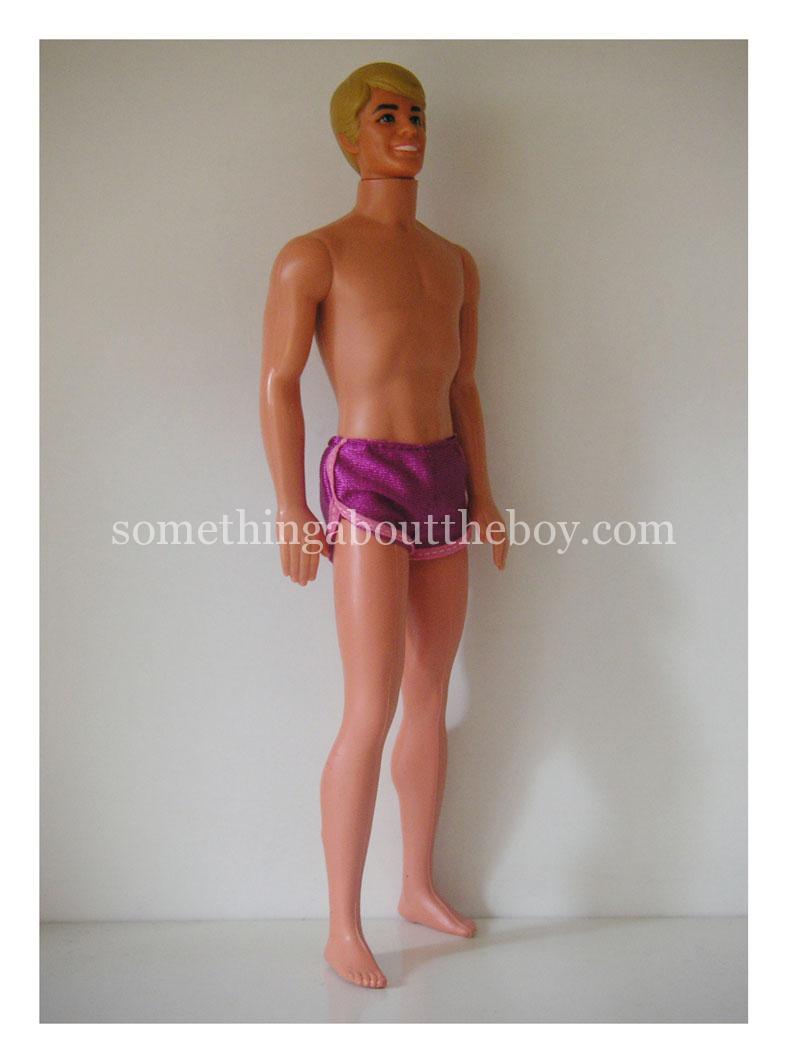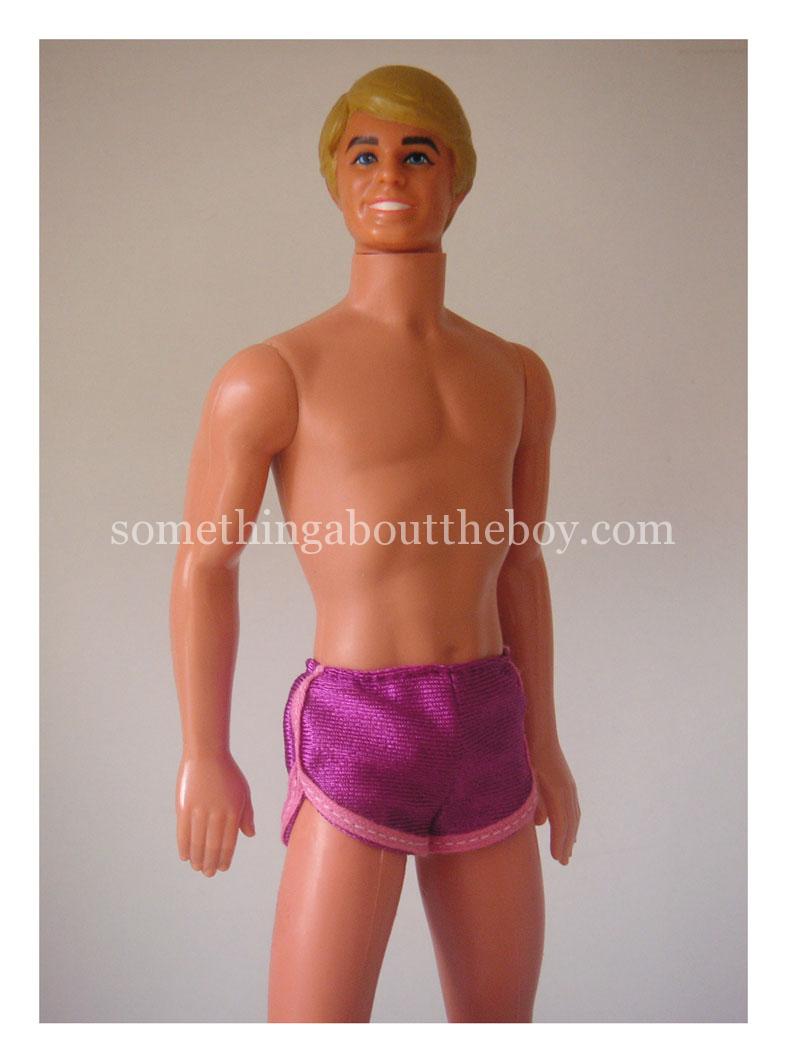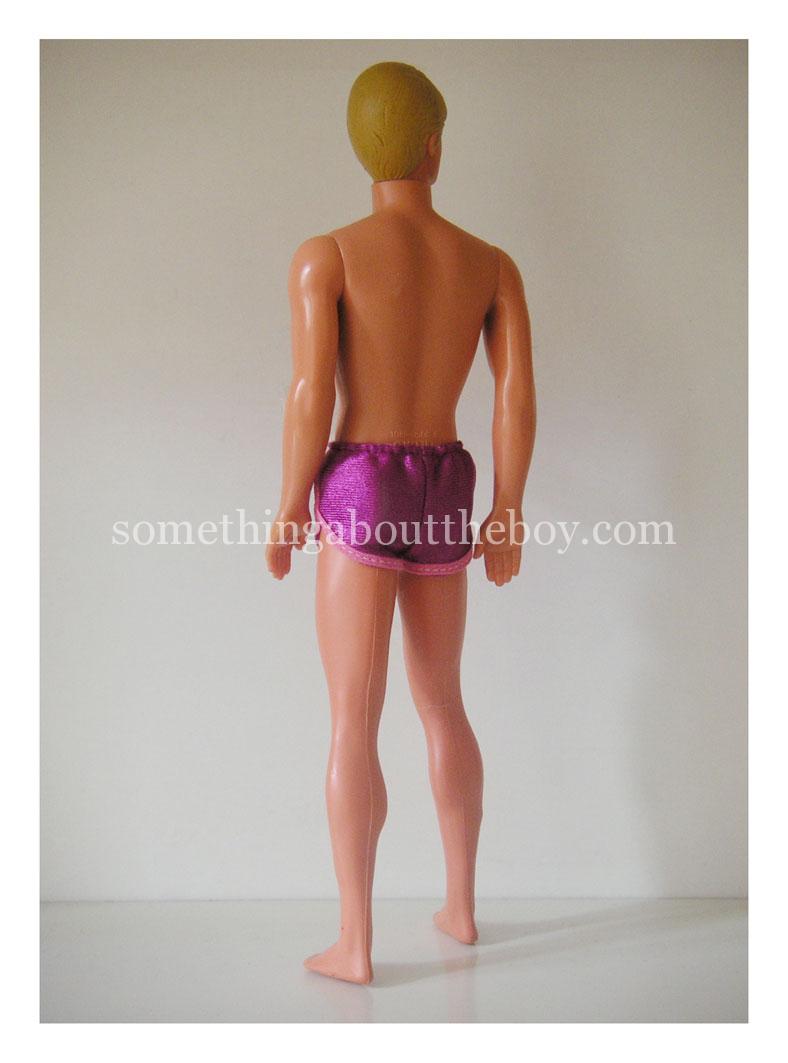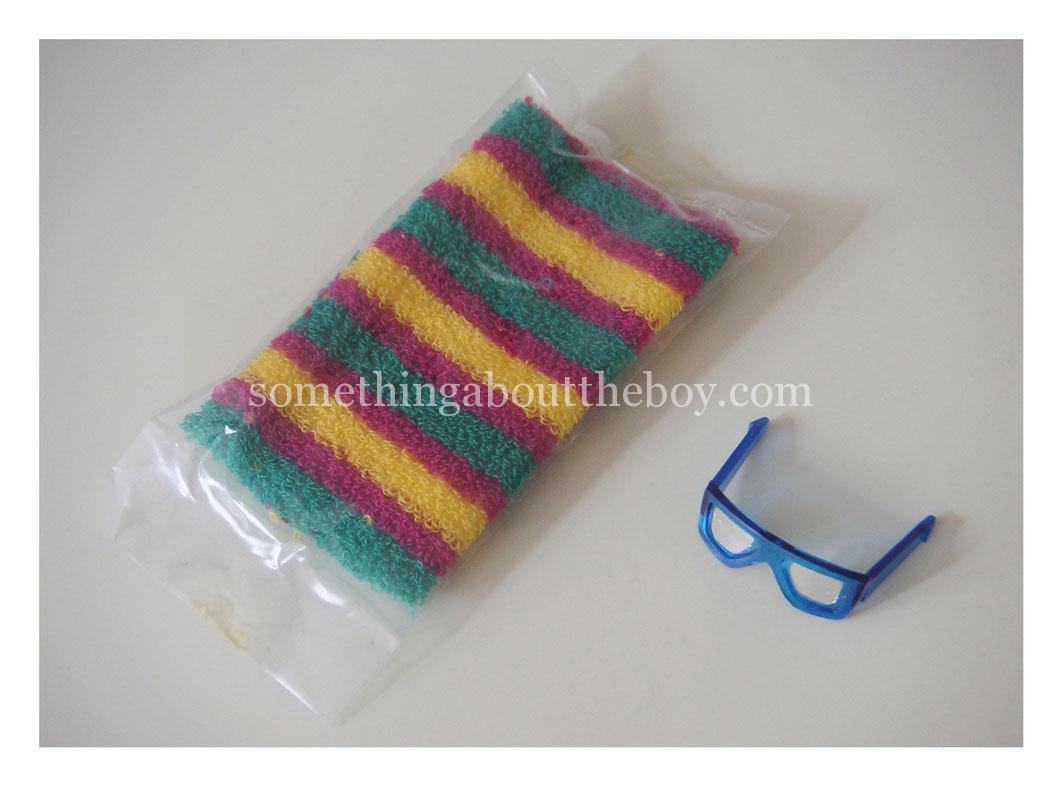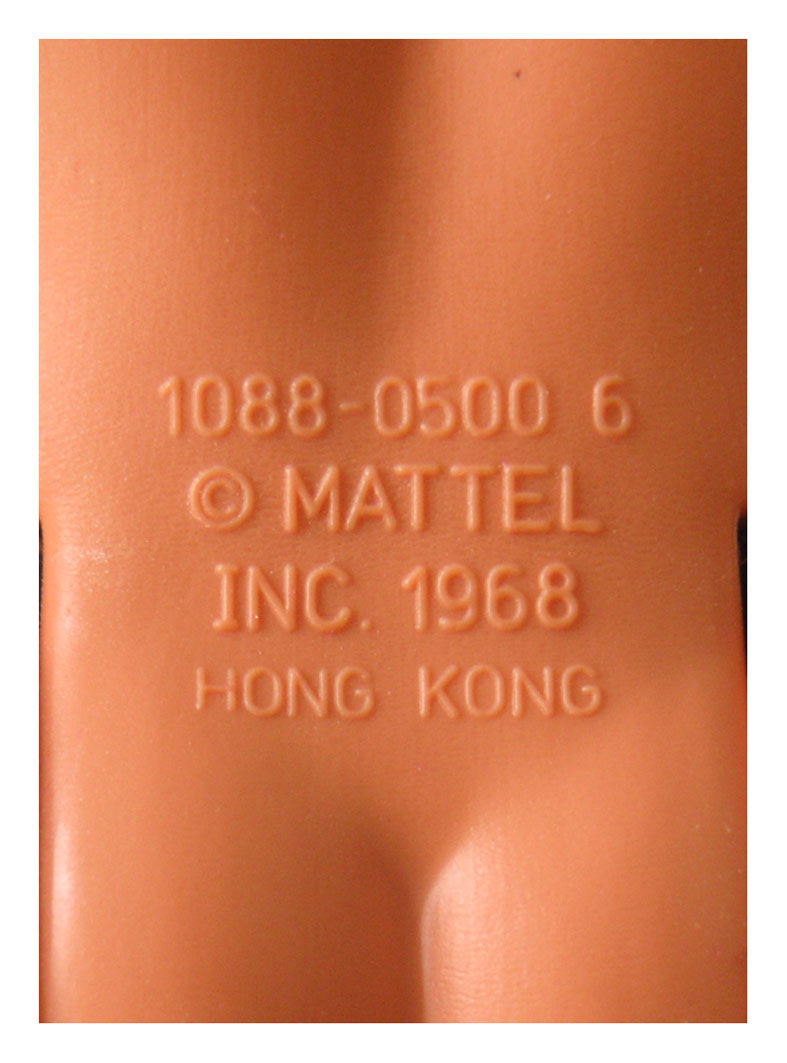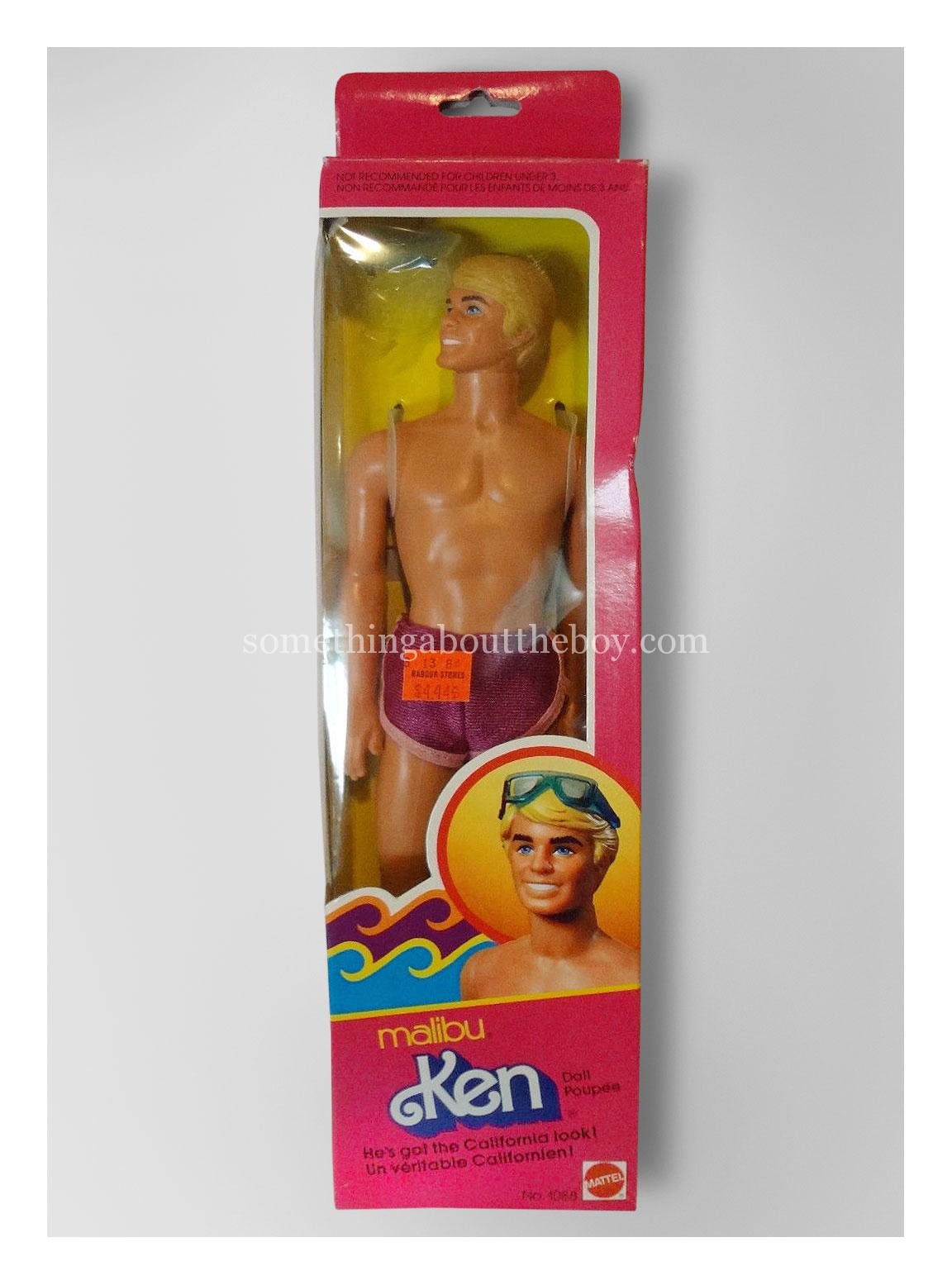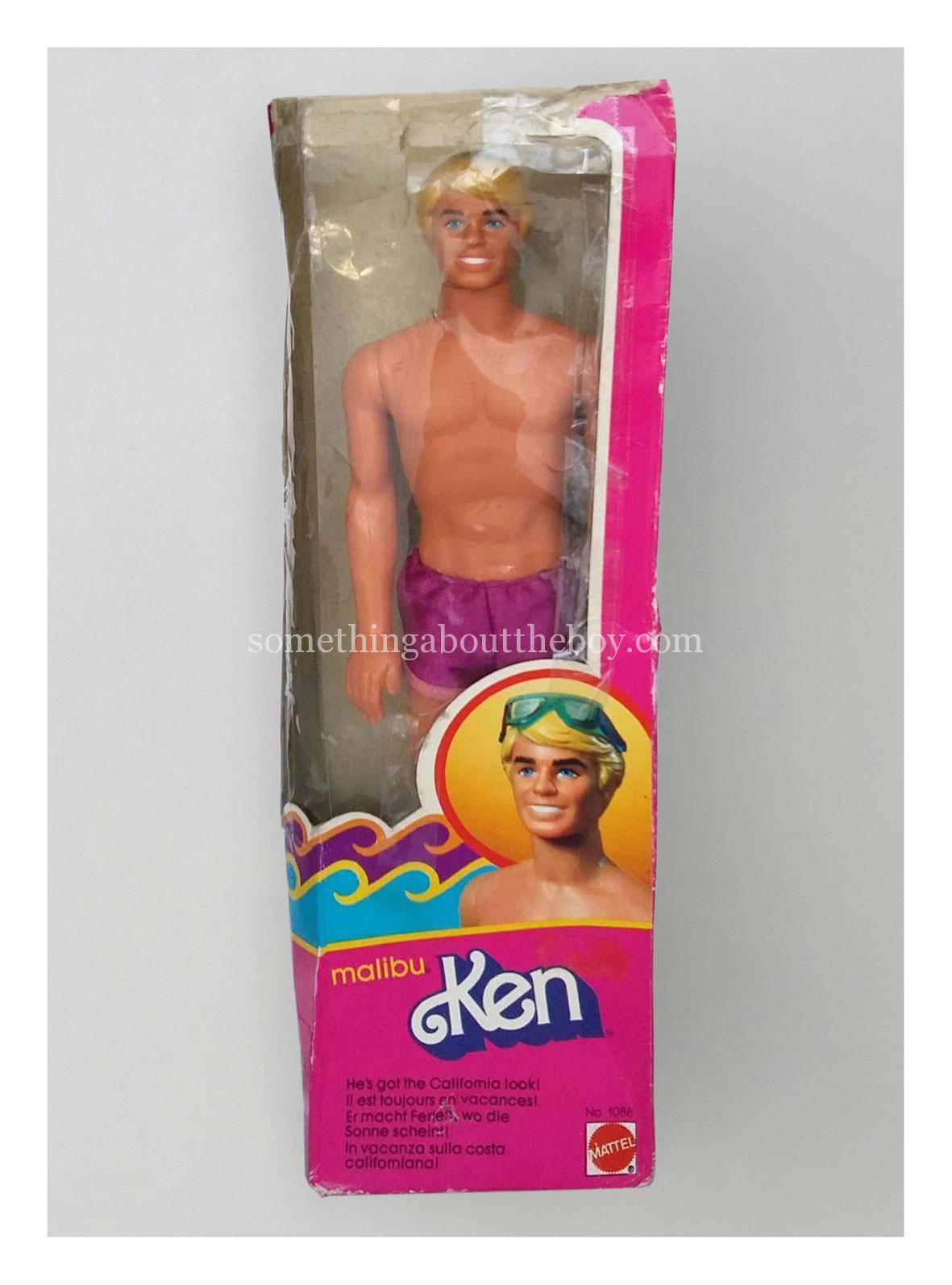 ---
SUNSATIONAL MALIBU KEN #3849
This afro-haired Sunsational Malibu Ken is the first ever black Ken. His head-mold is unique.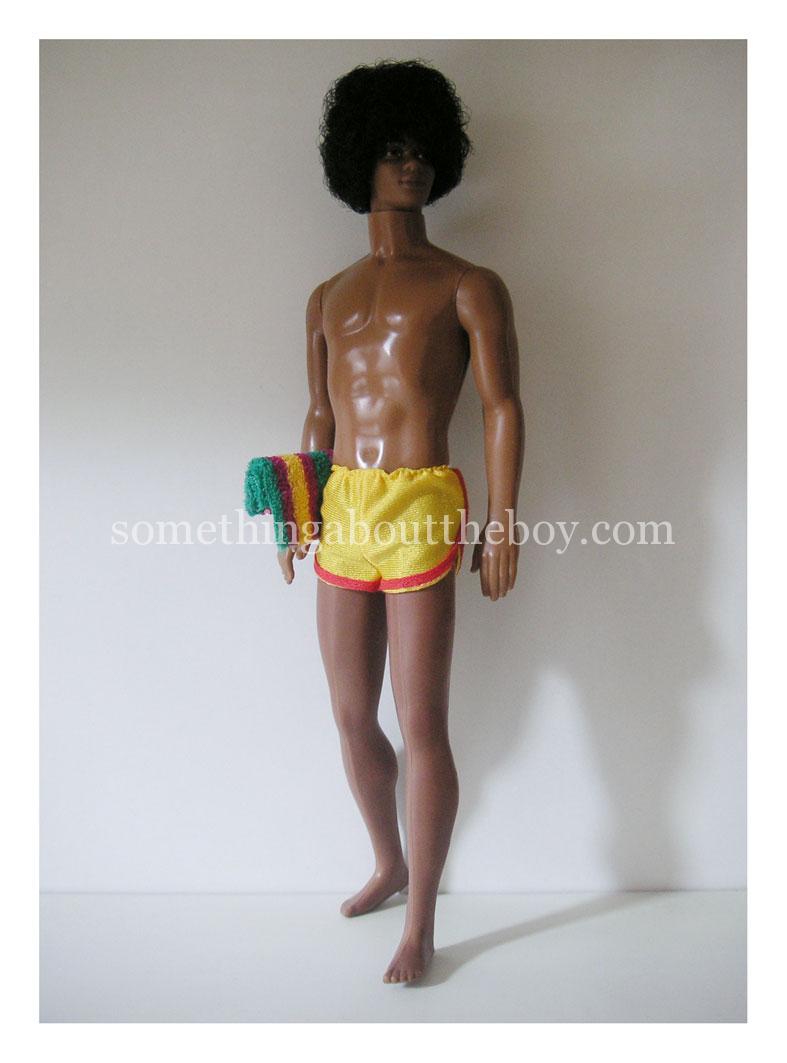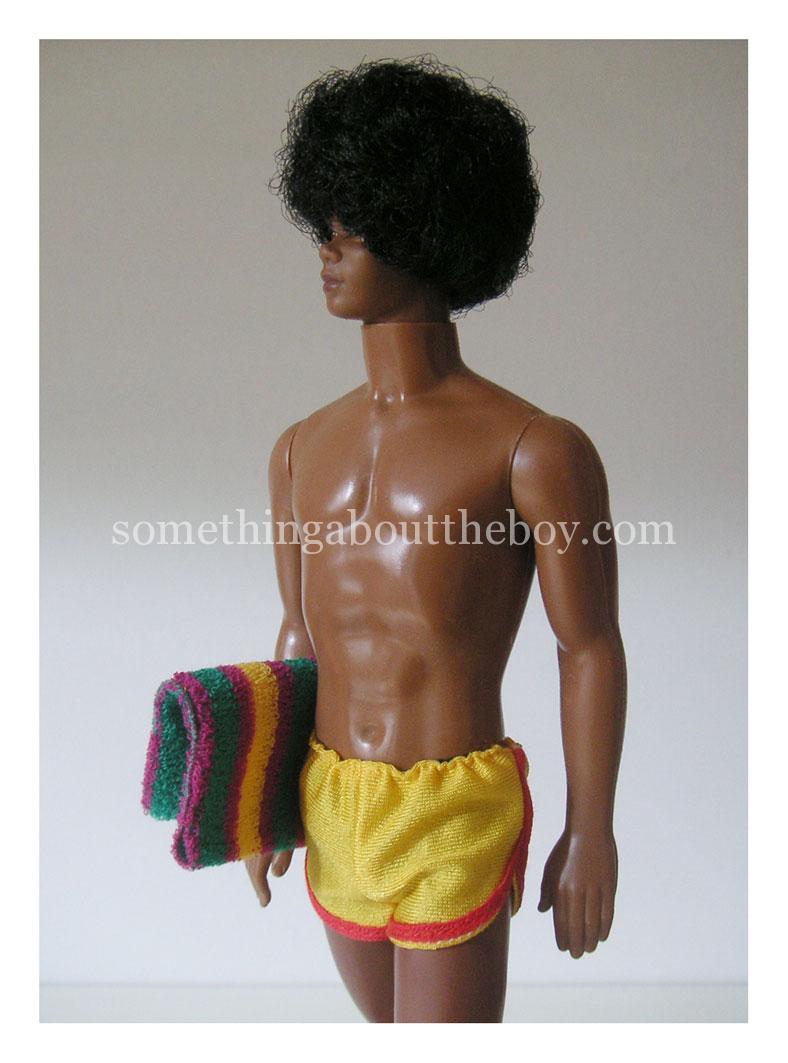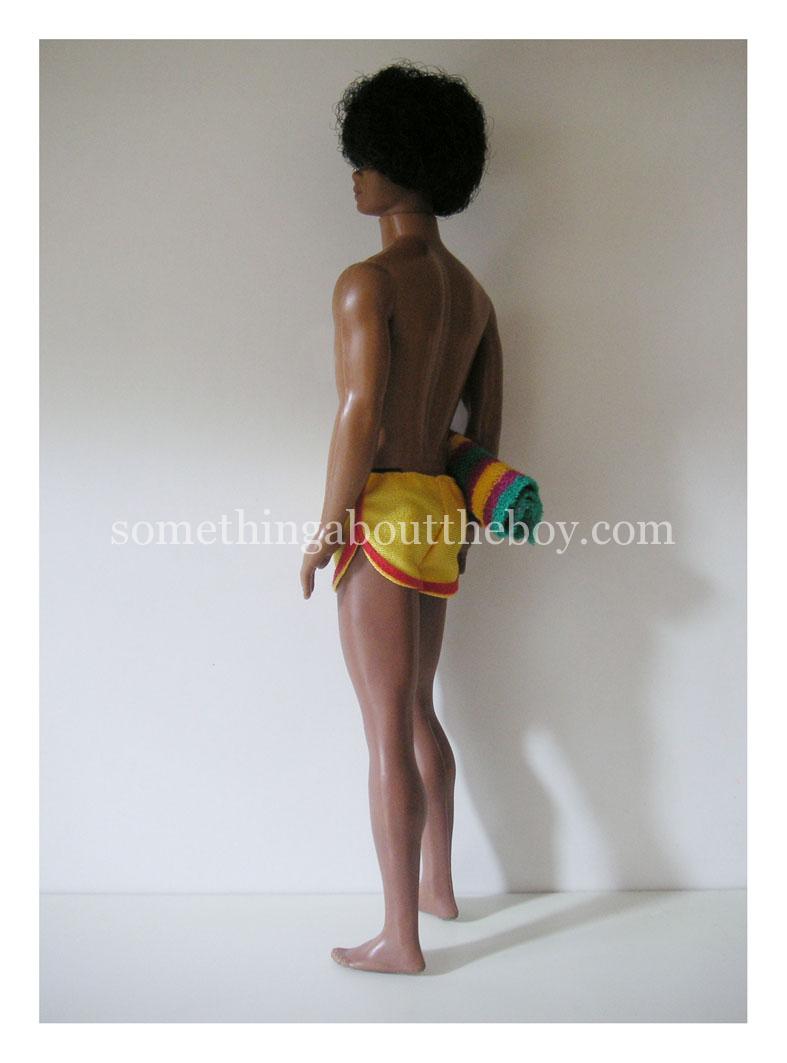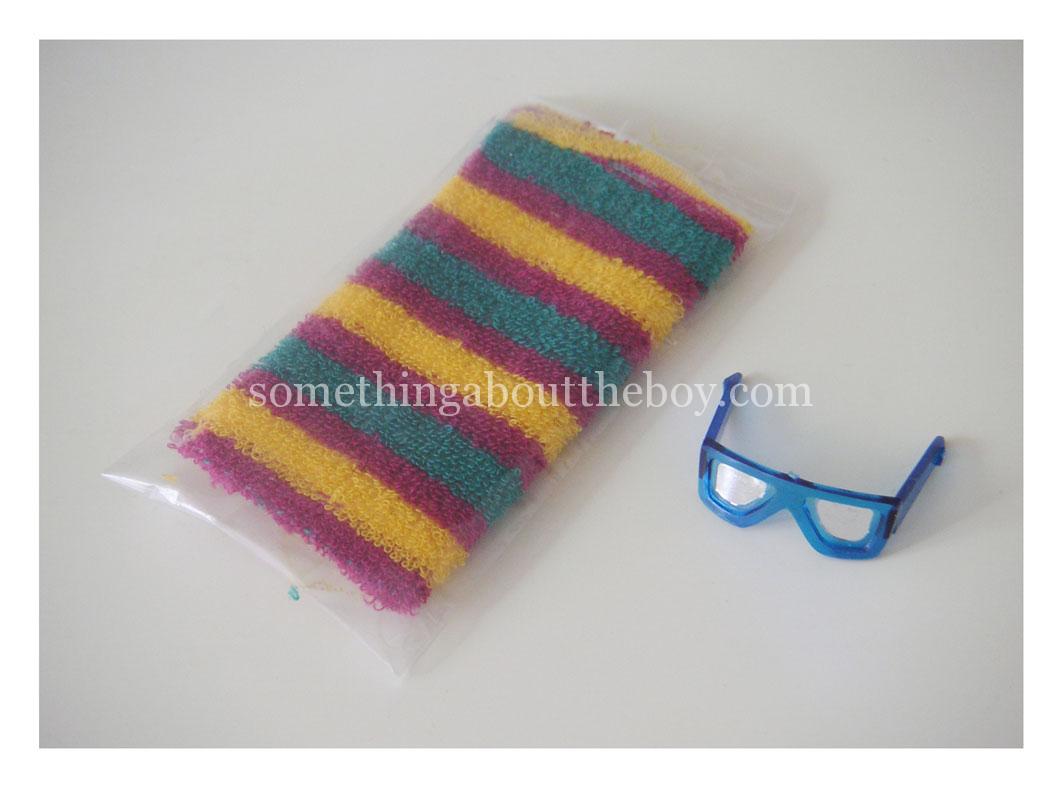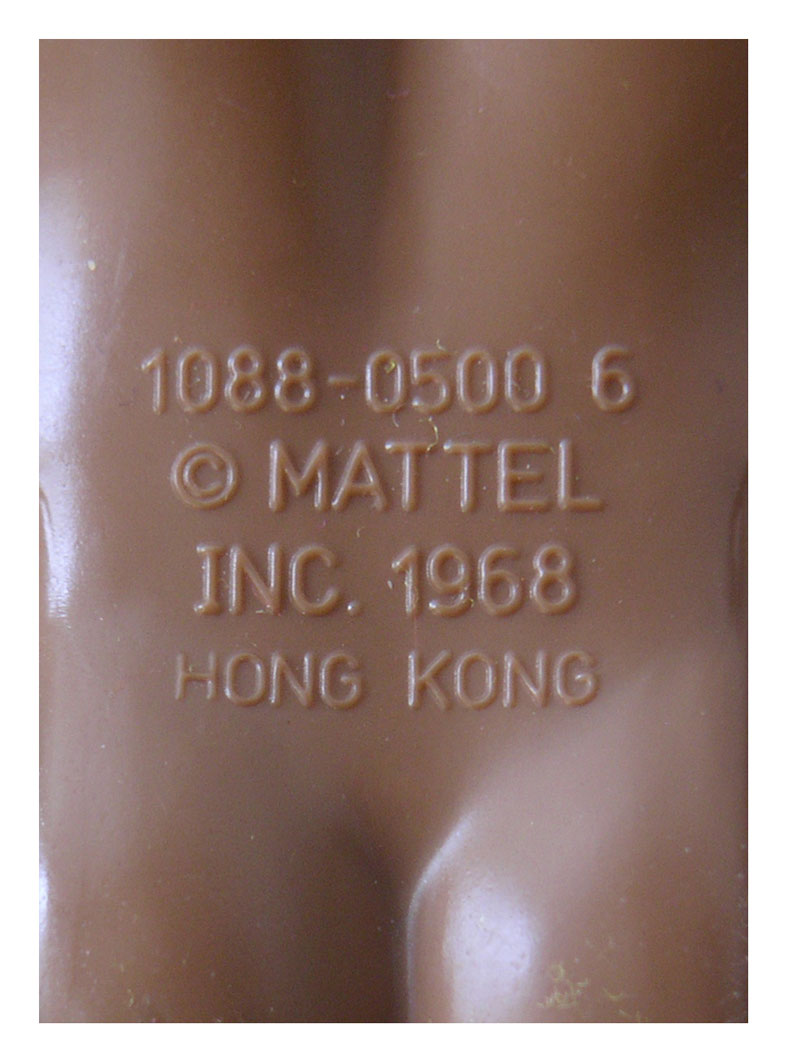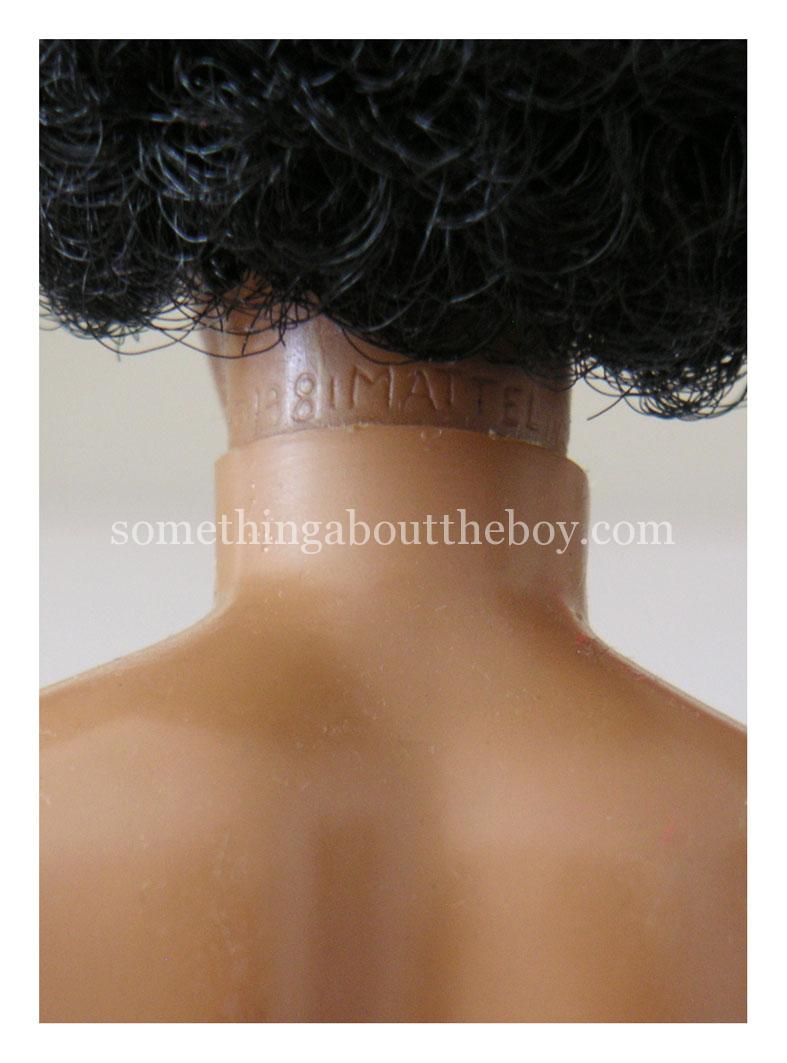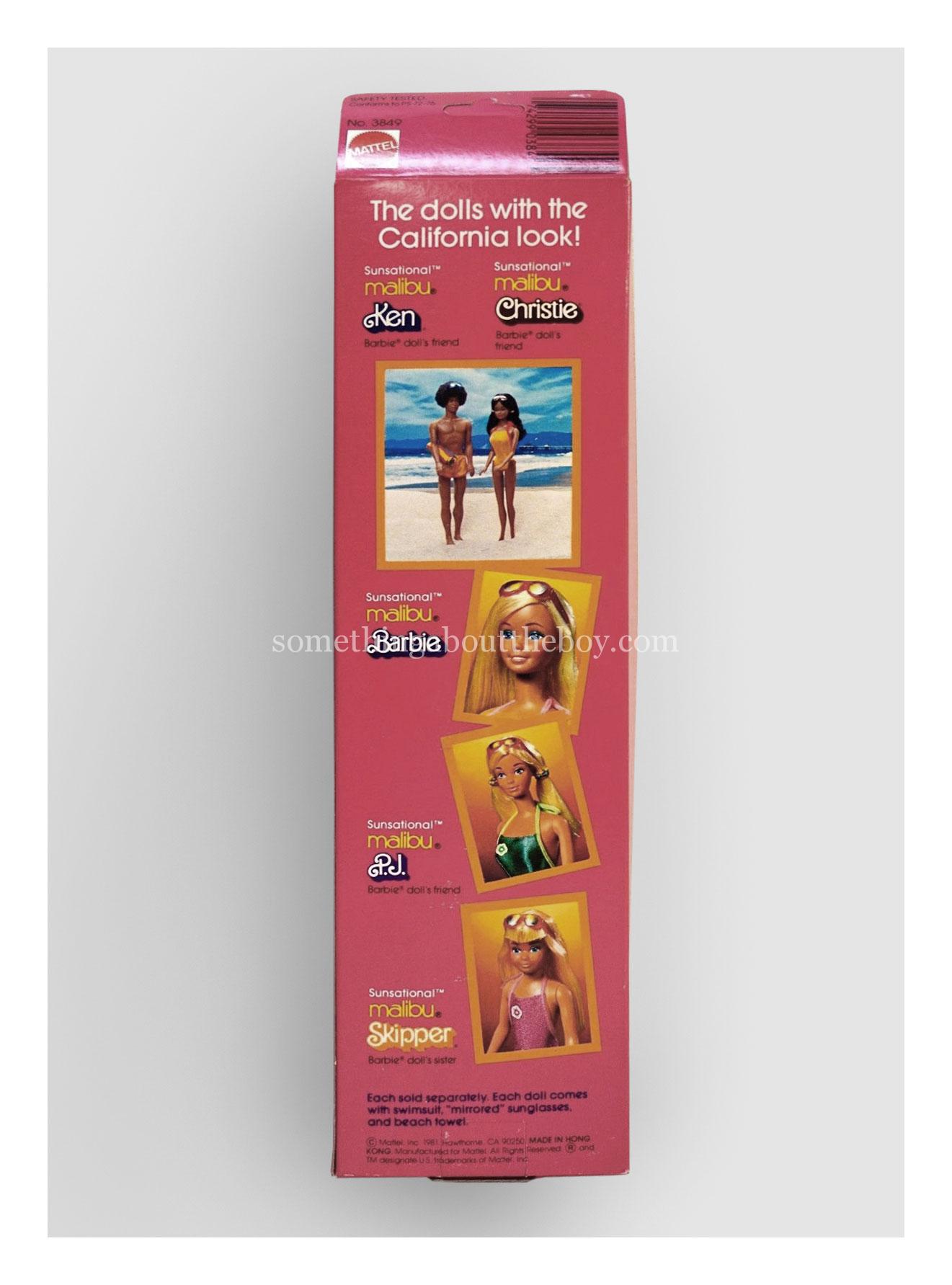 ---
ALL STAR KEN #3553
All Star Ken is my favourite of all the more articulated Superstar era Kens. He is certainly the cutest. Maybe part of his appeal is that he is more like a boy's toy than any other Ken. In Canada he was also known as Le Champion Ken, and in Europe as Athlete Ken or Ken Athlète.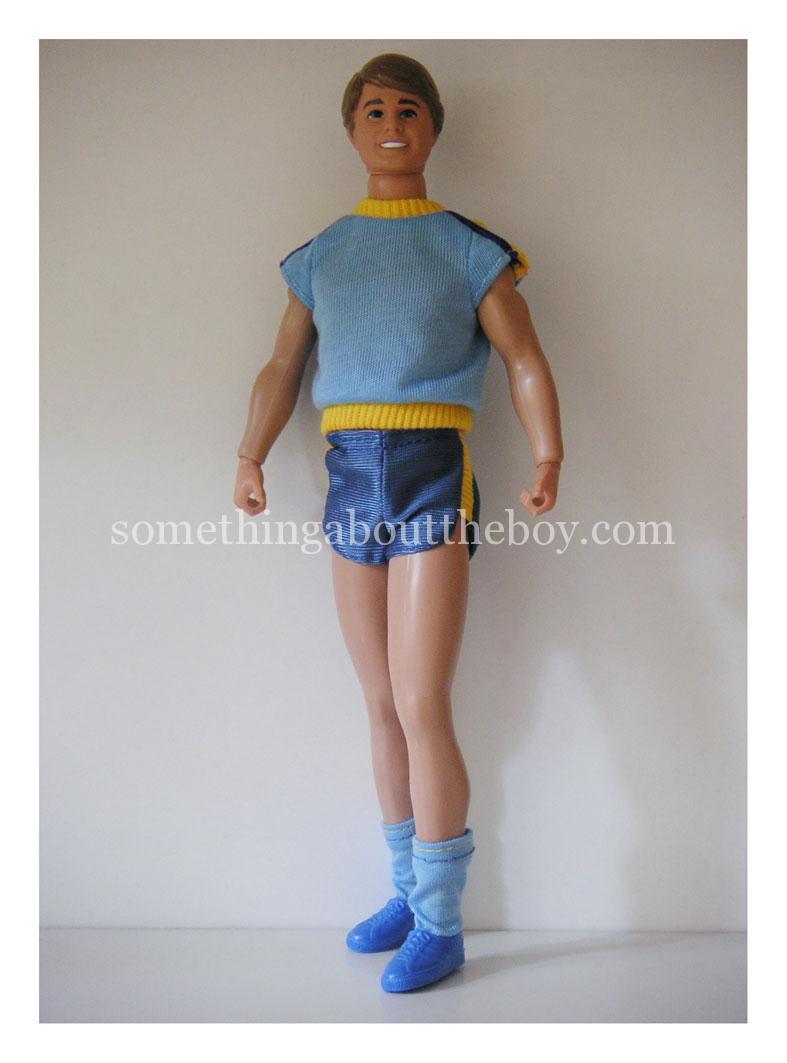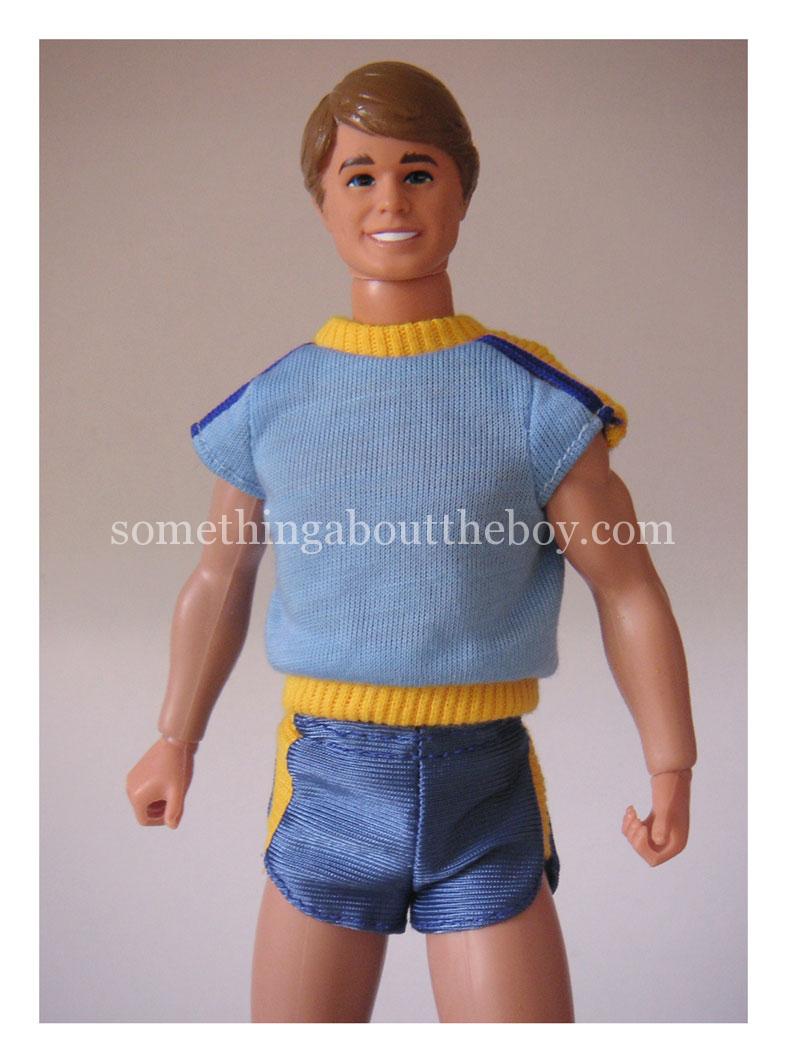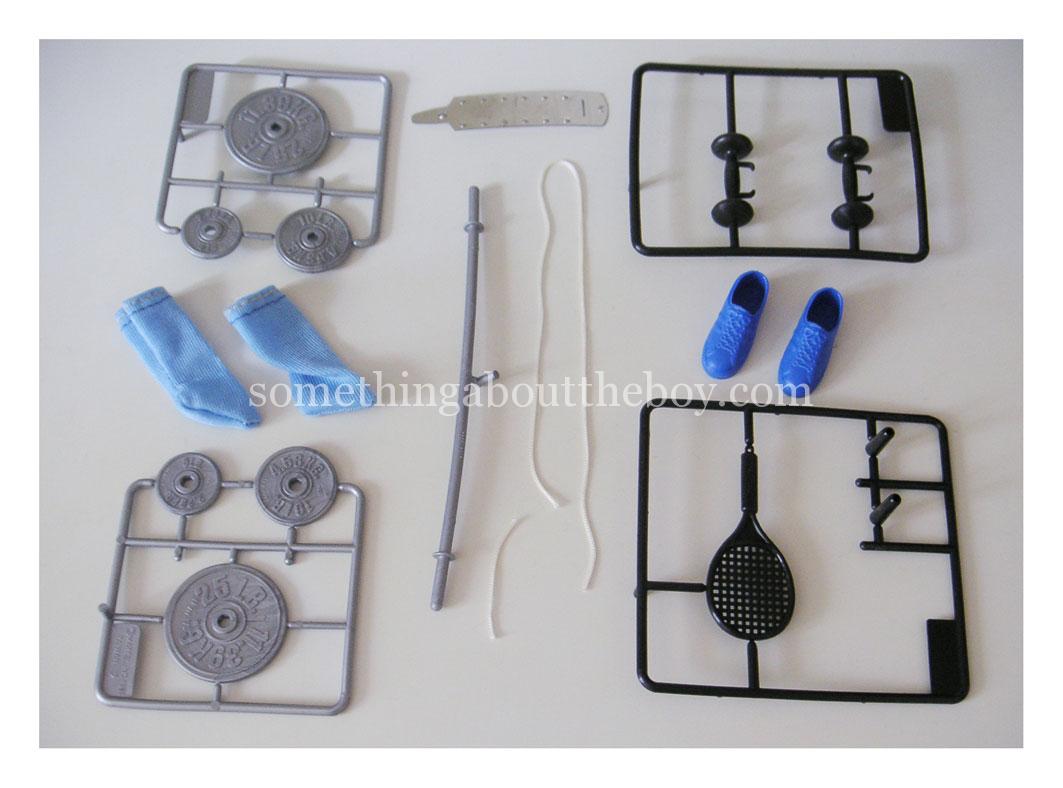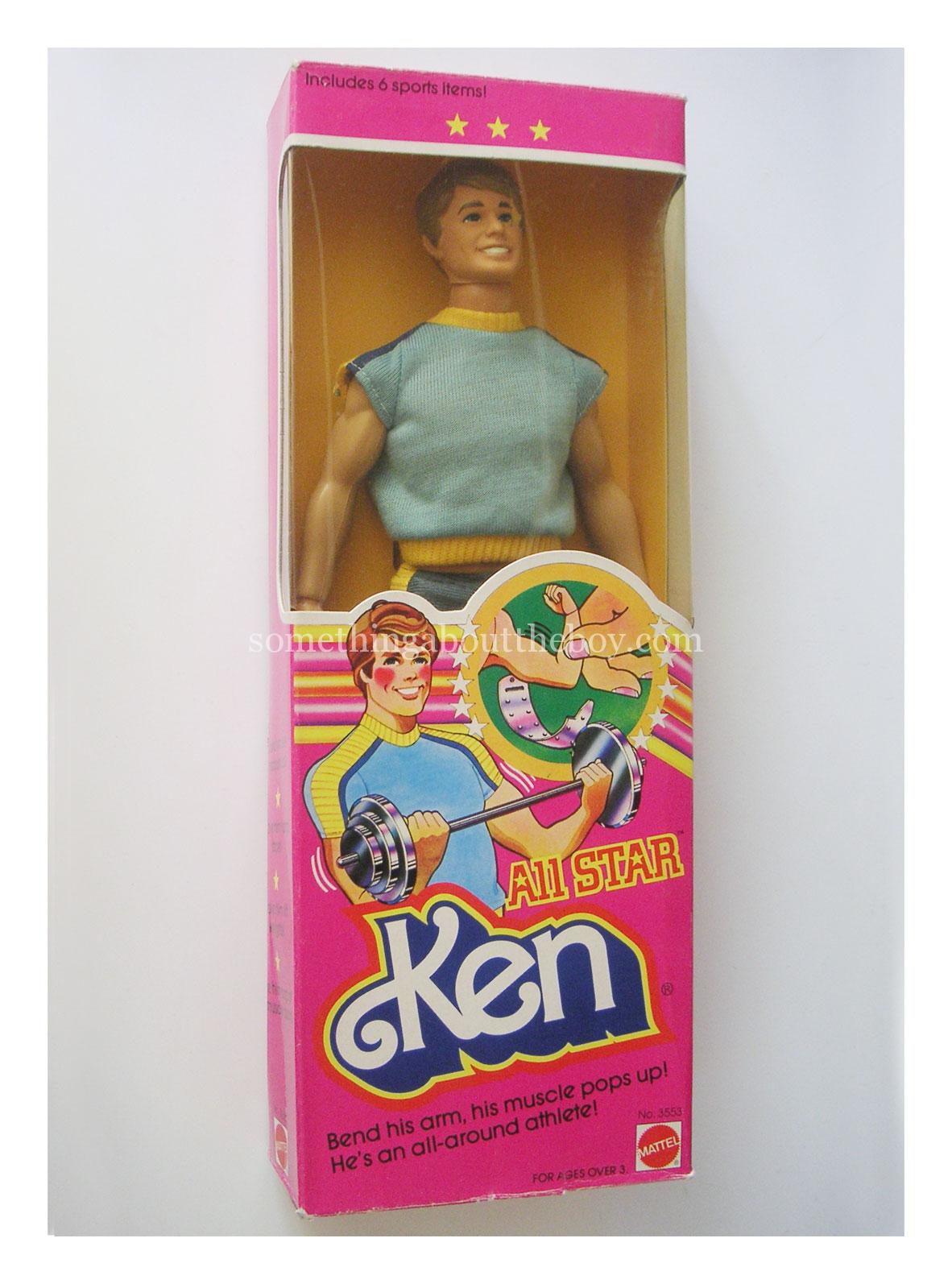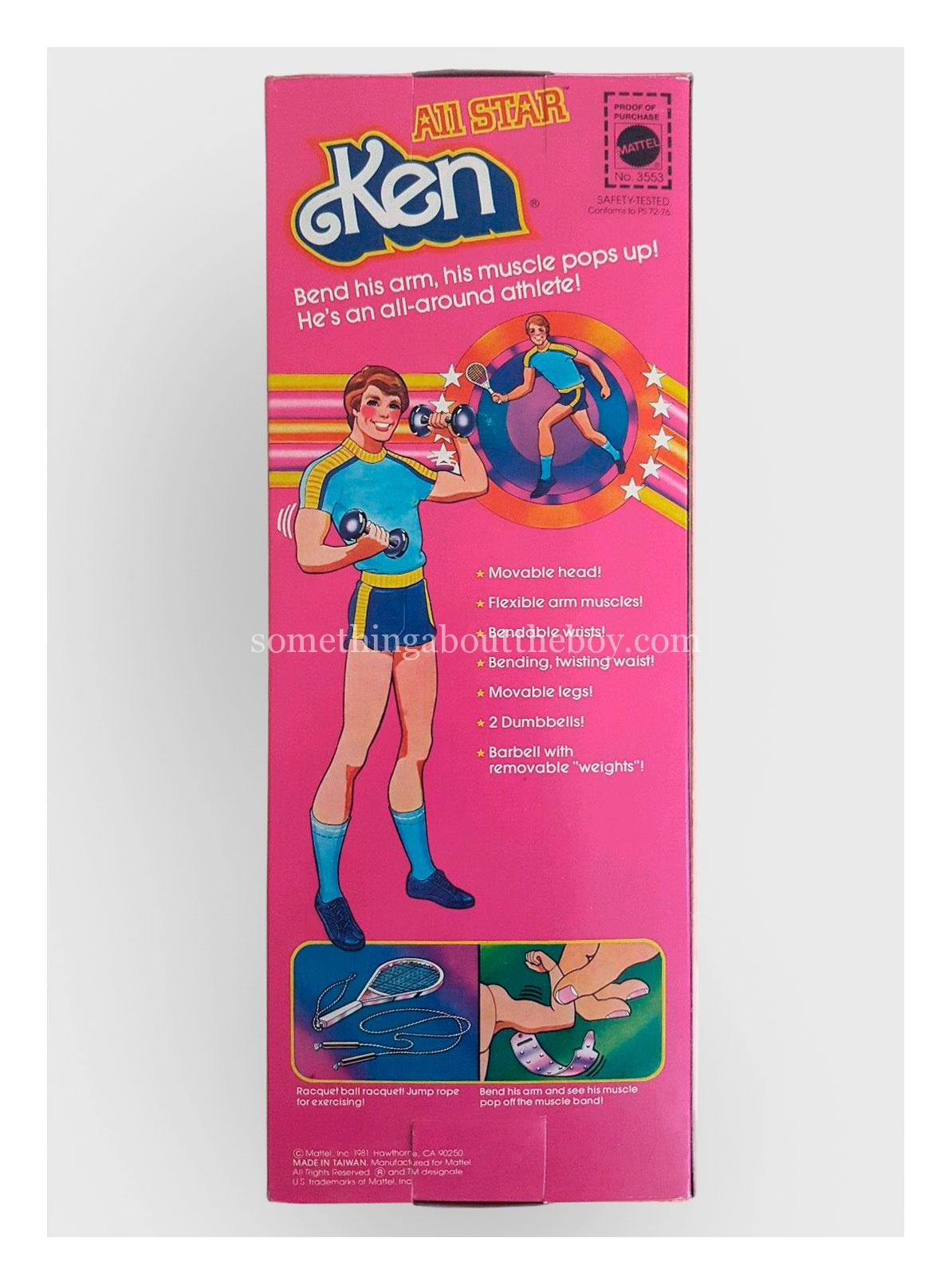 ---
JEANS KEN #3903
Jeans Ken was a European release. I've never found a NRFB version, so don't know for certain whether his jeans originally came with the back pocket sticker shown, but it seems likely. It certainly doesn't belong to Fashion Jeans Ken or Fashion Collectibles #1377, and I'm not aware of any other outfits which had such a sticker.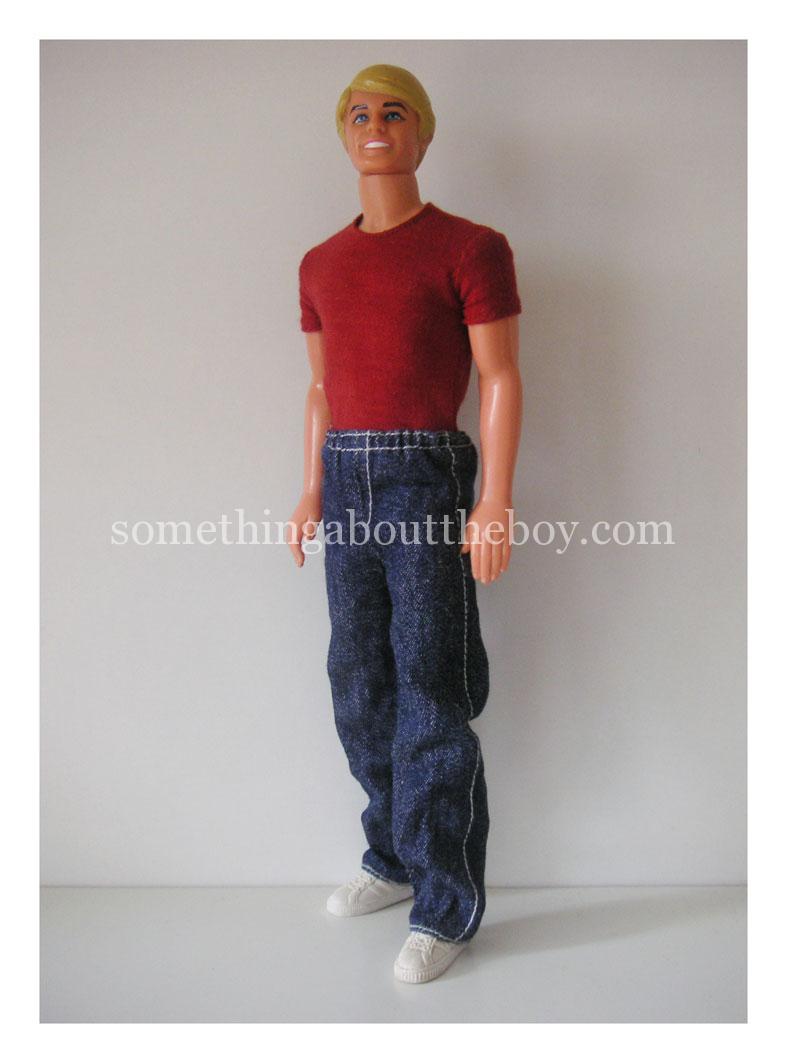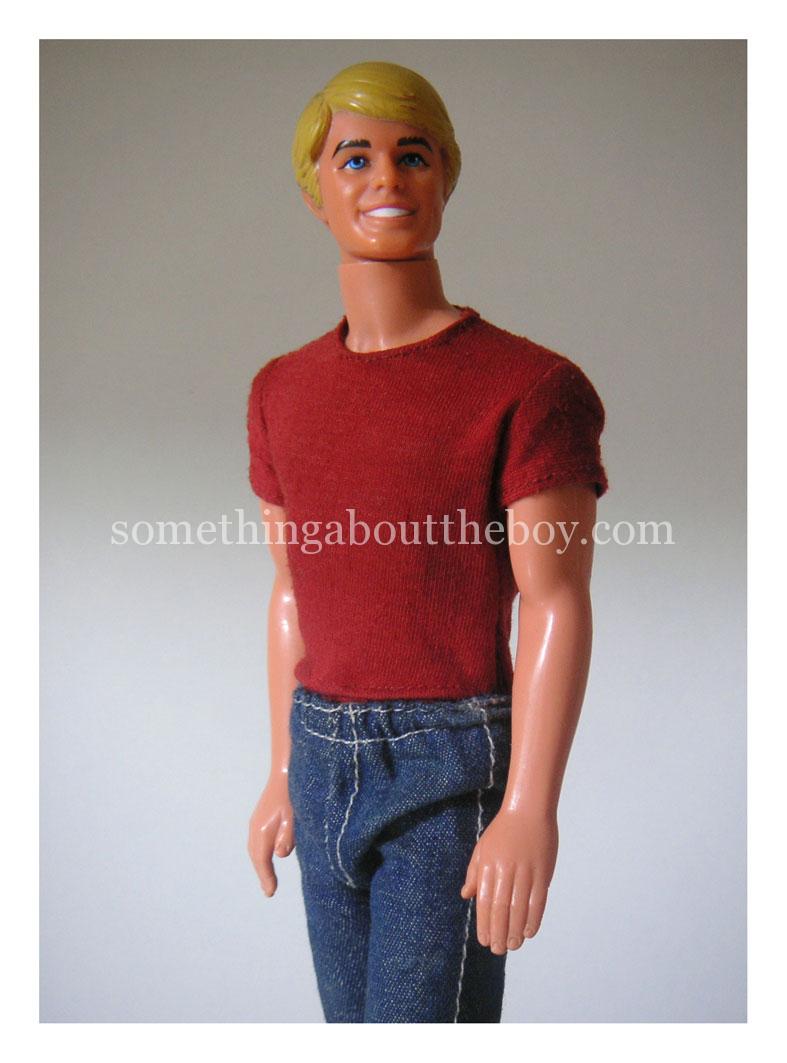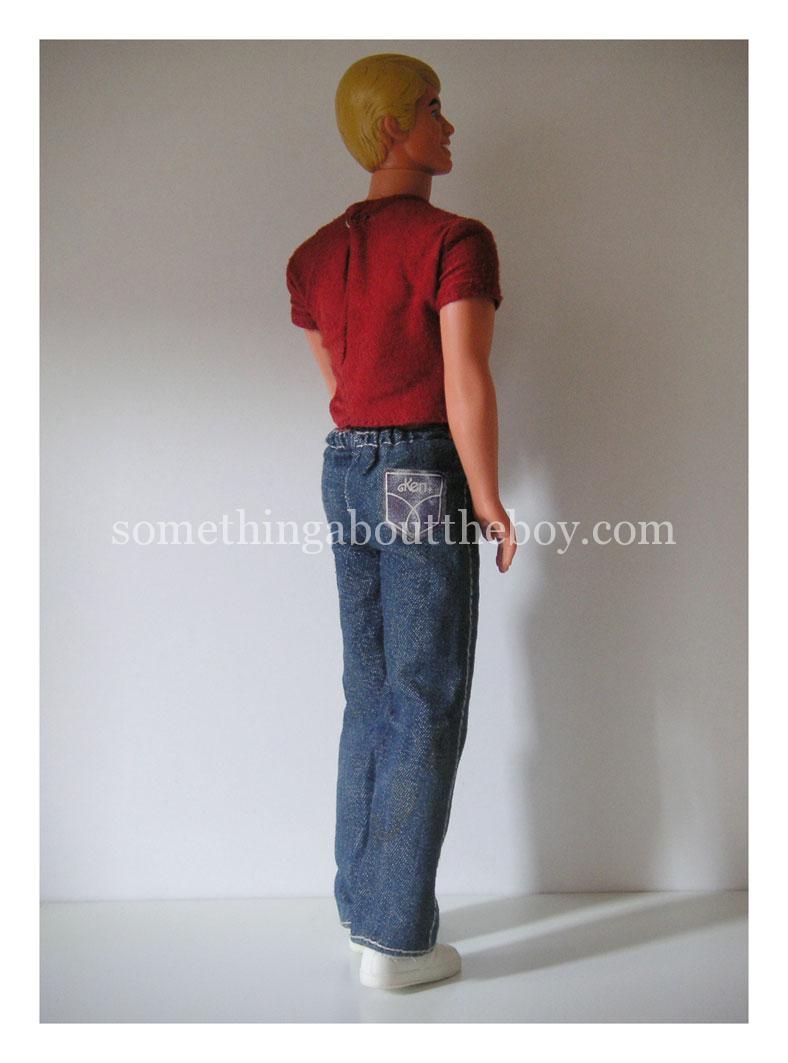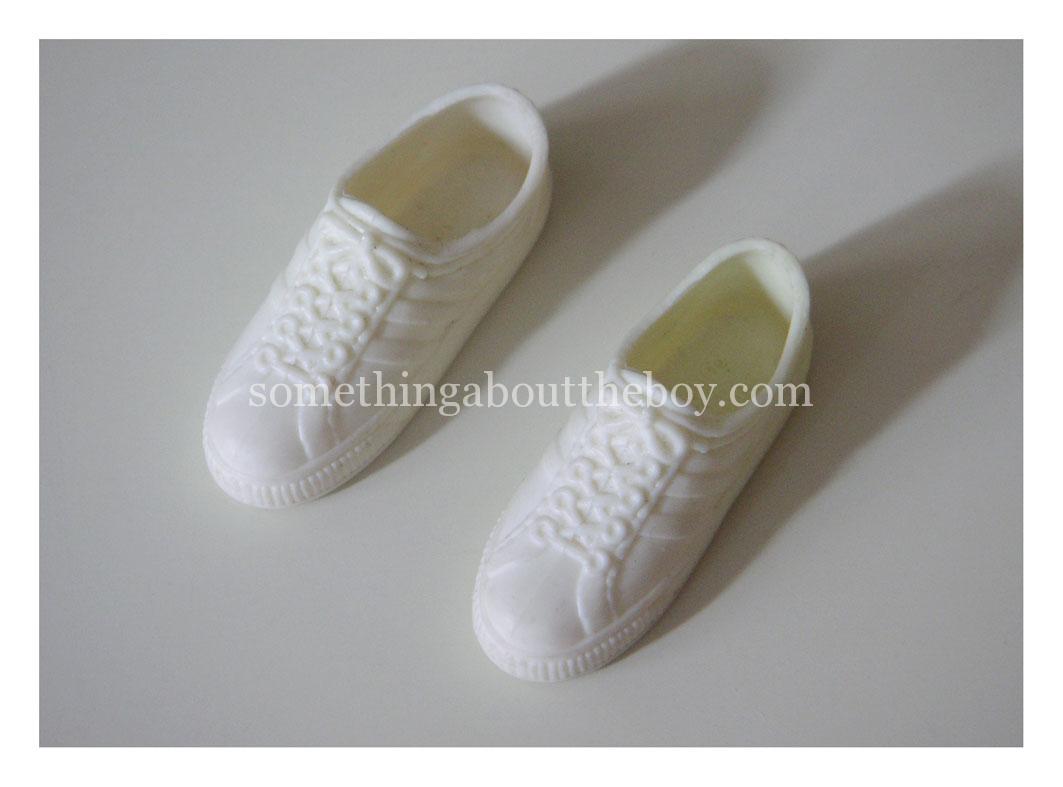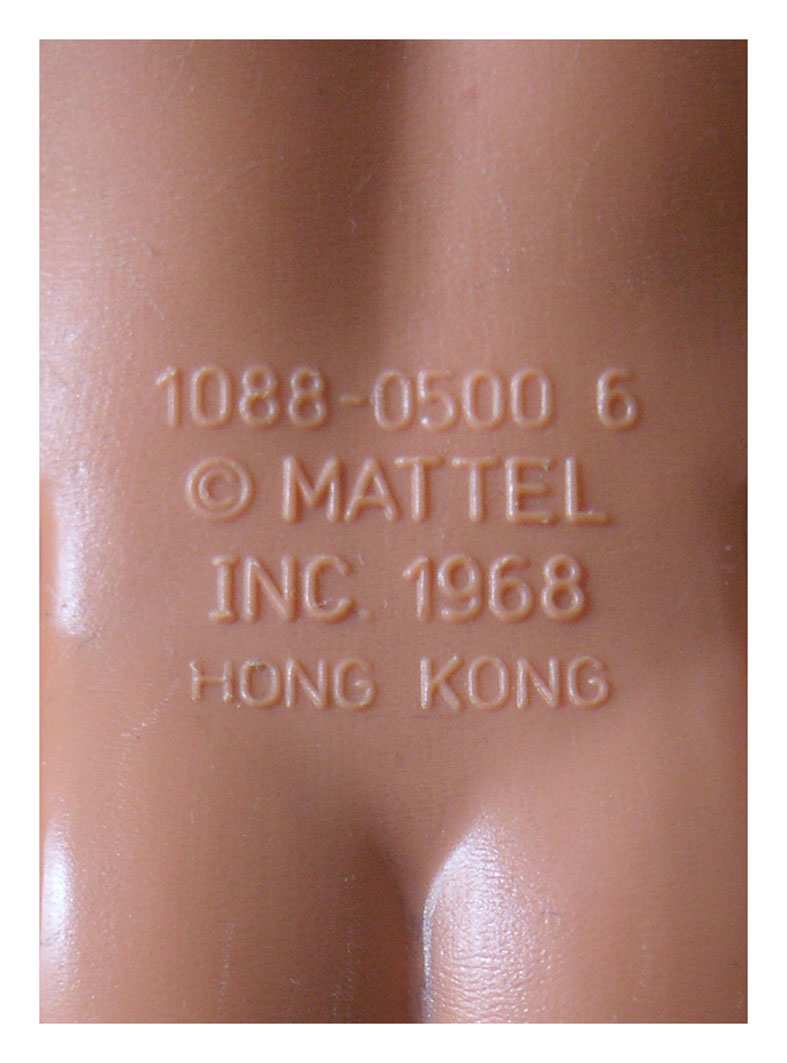 ---
JOGGING KEN #3988
I've seen Jogging Ken with shorts in royal blue, this pale metallic blue, and in lilac. I'm still unsure whether the lilac is a variation, or just the oddly faded metallic blue ones. Released in Europe and Canada. In Canada he was also known as Au Marathon Ken.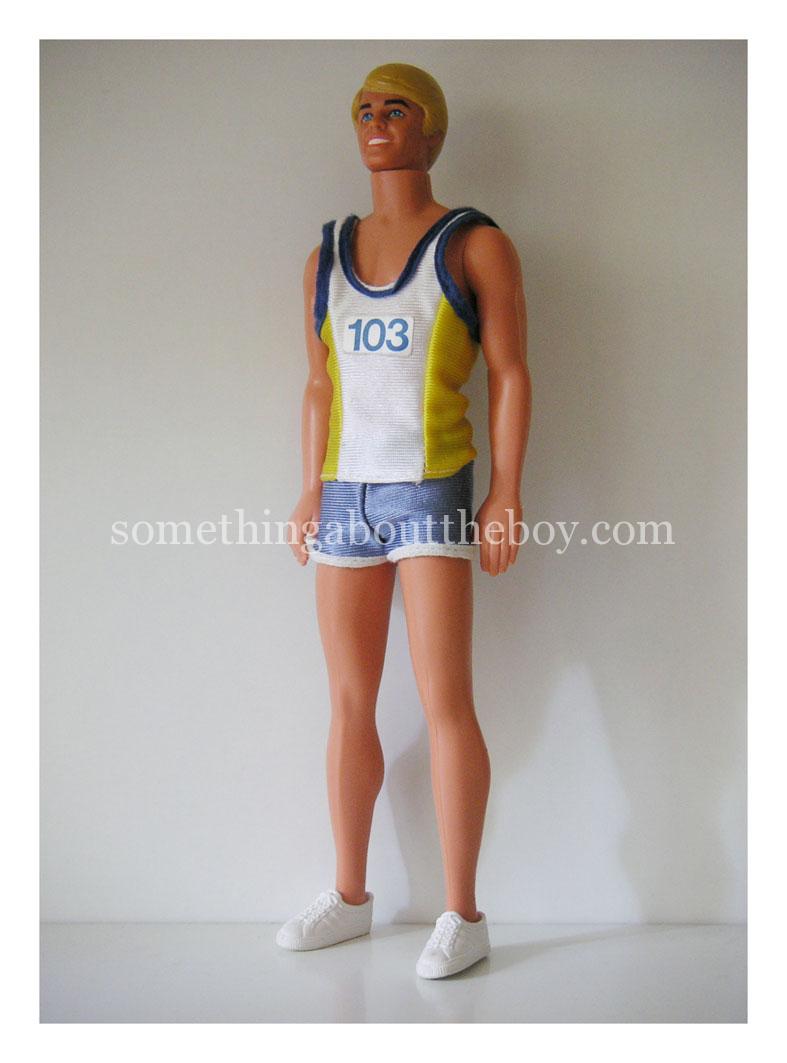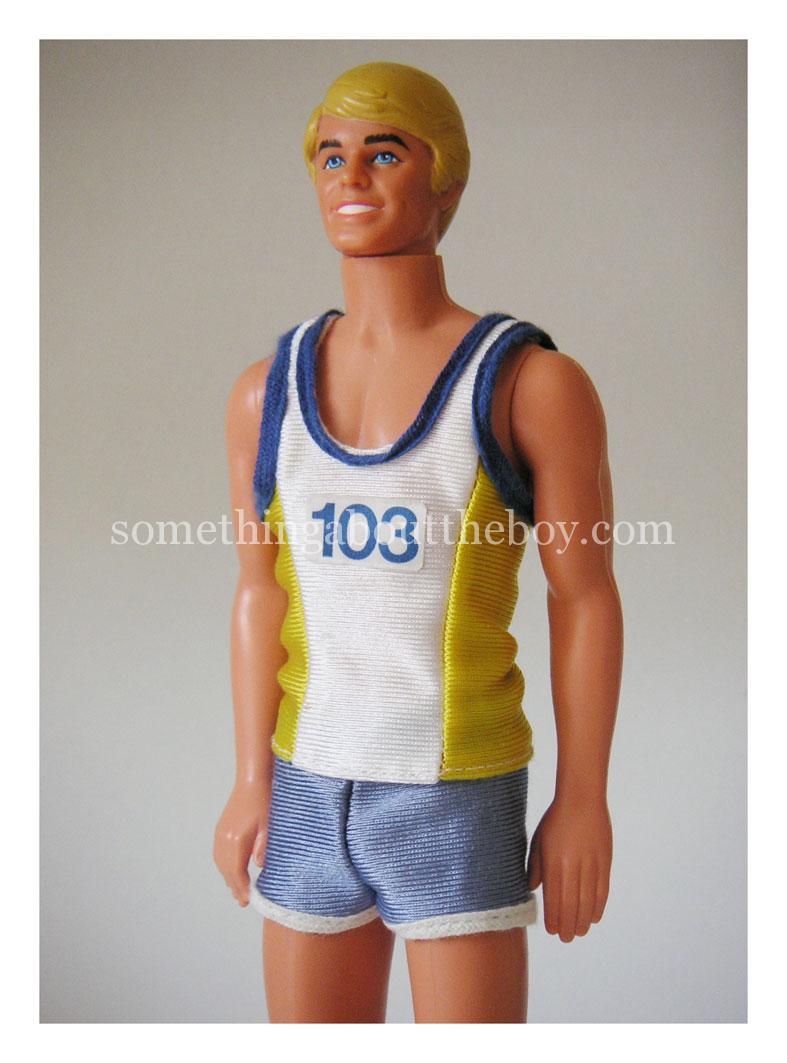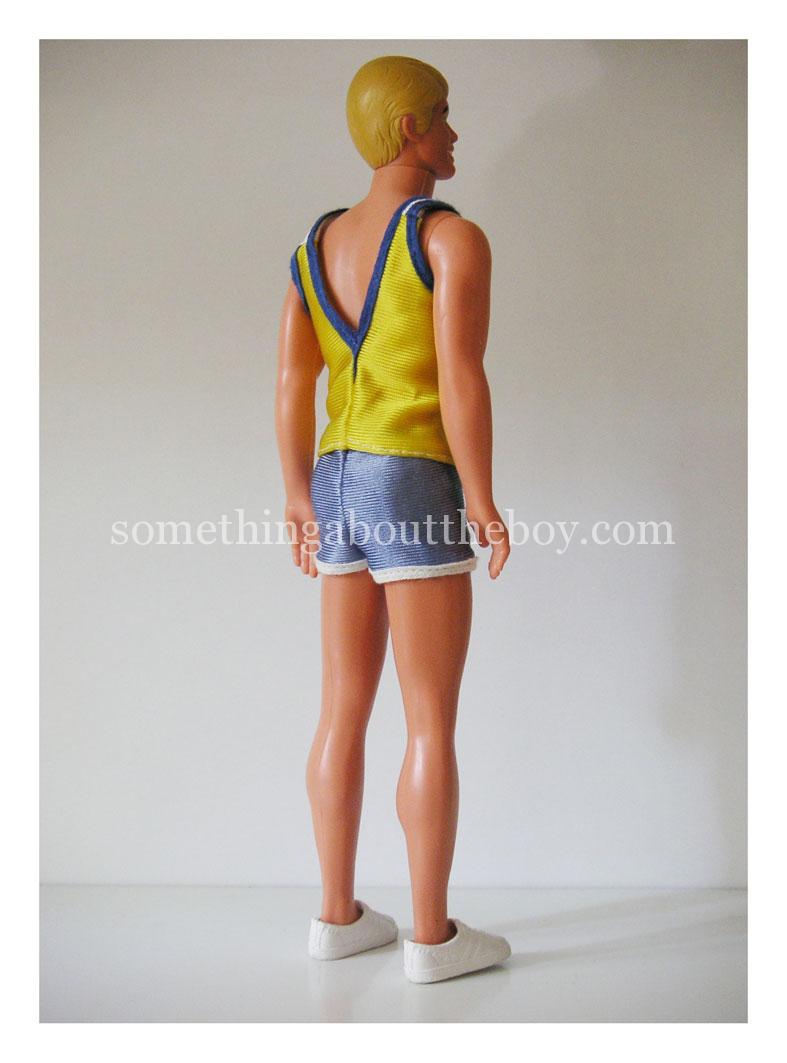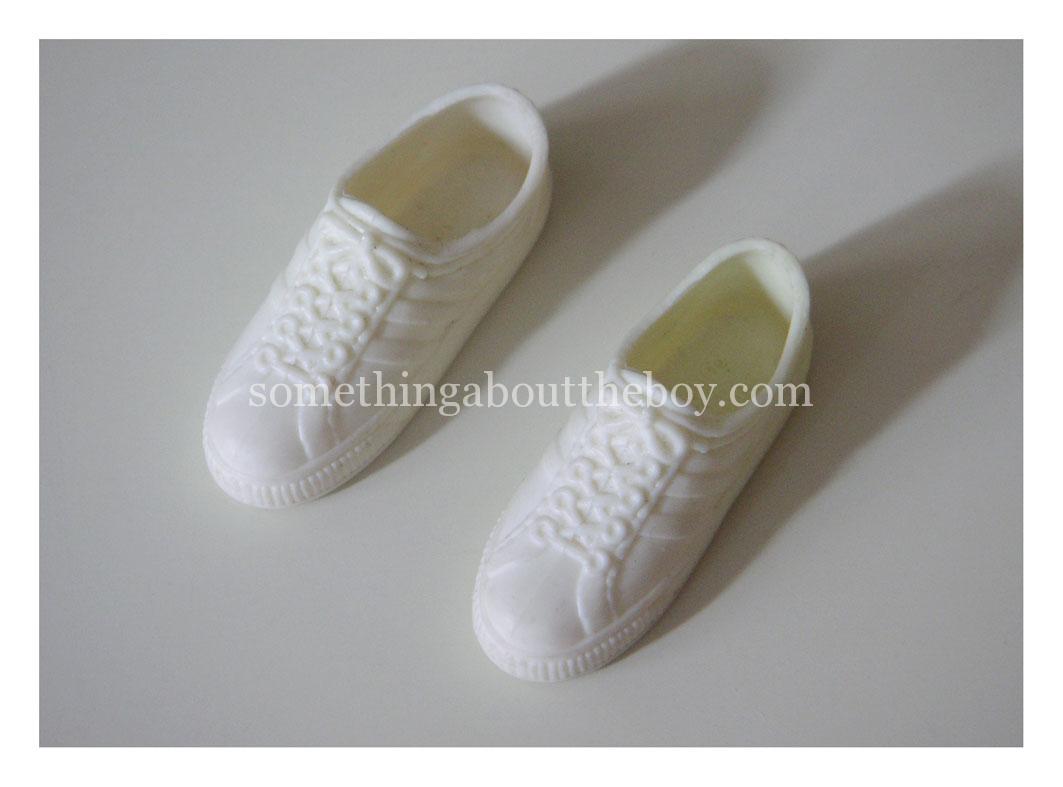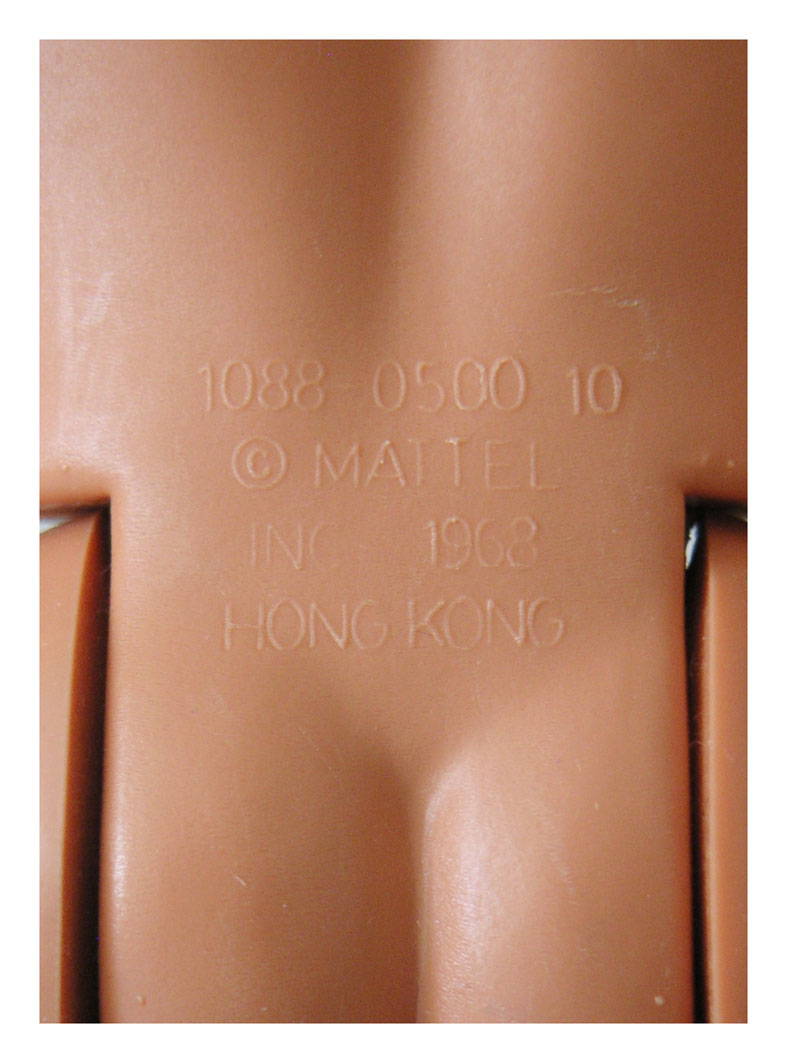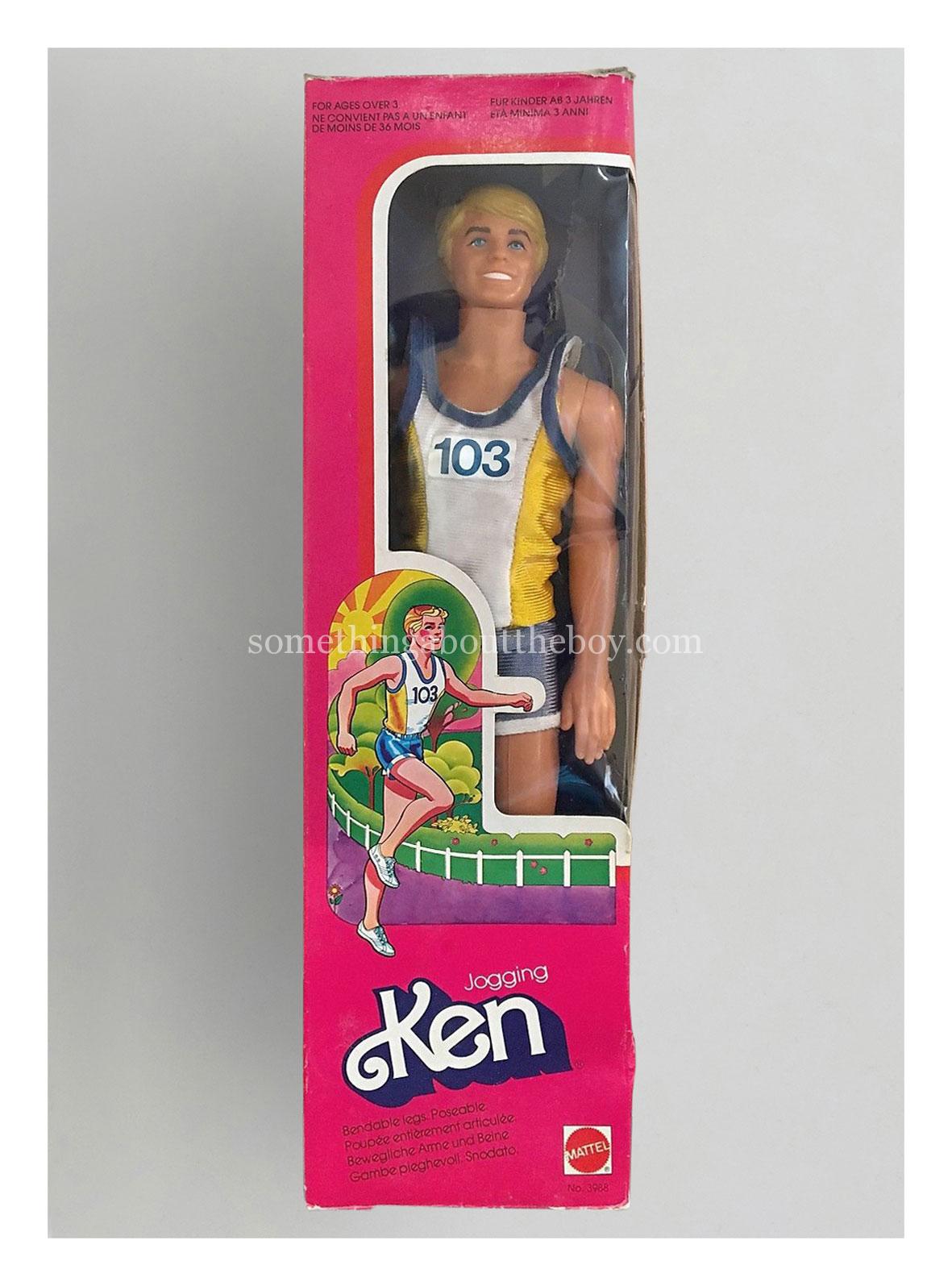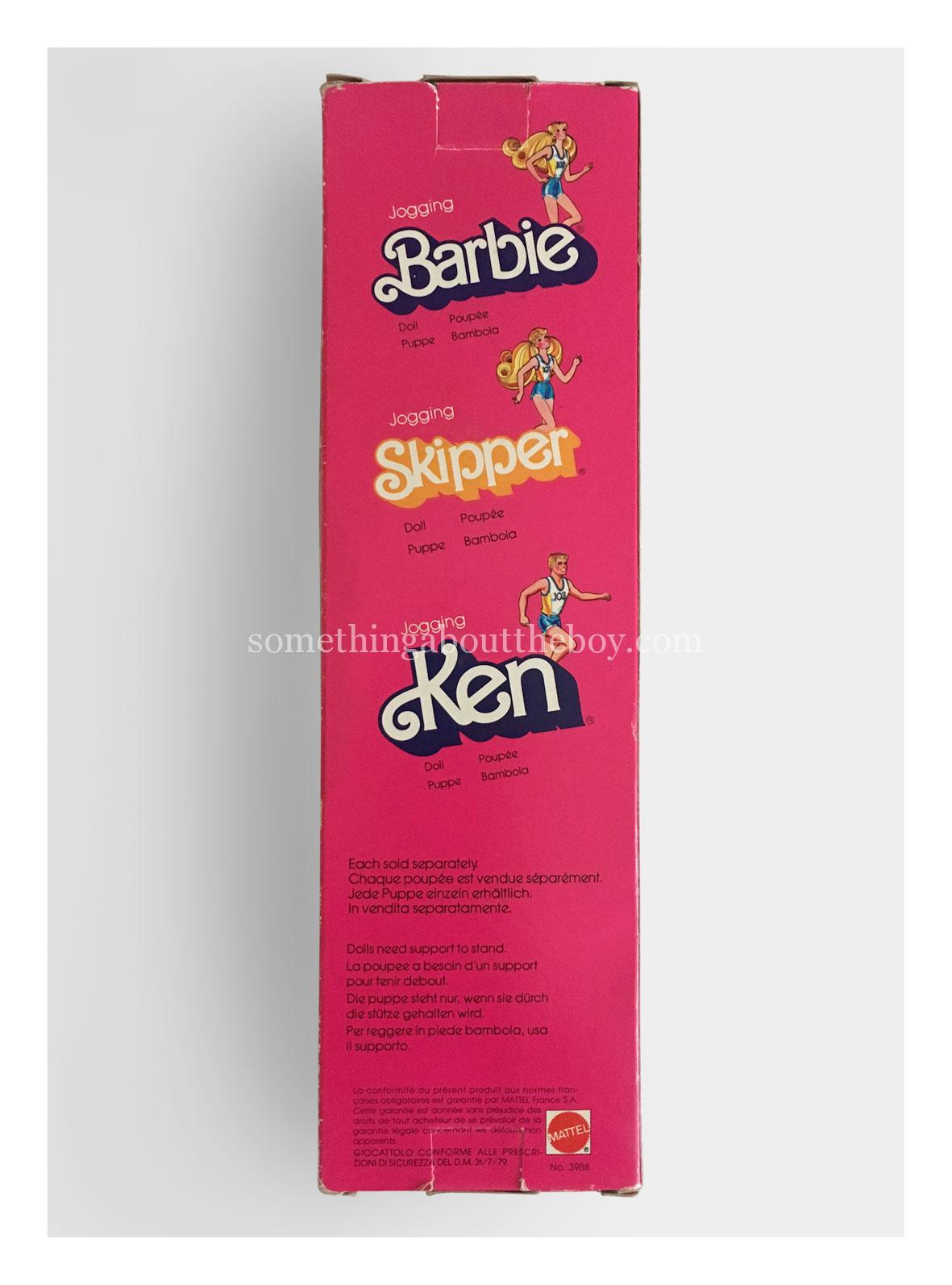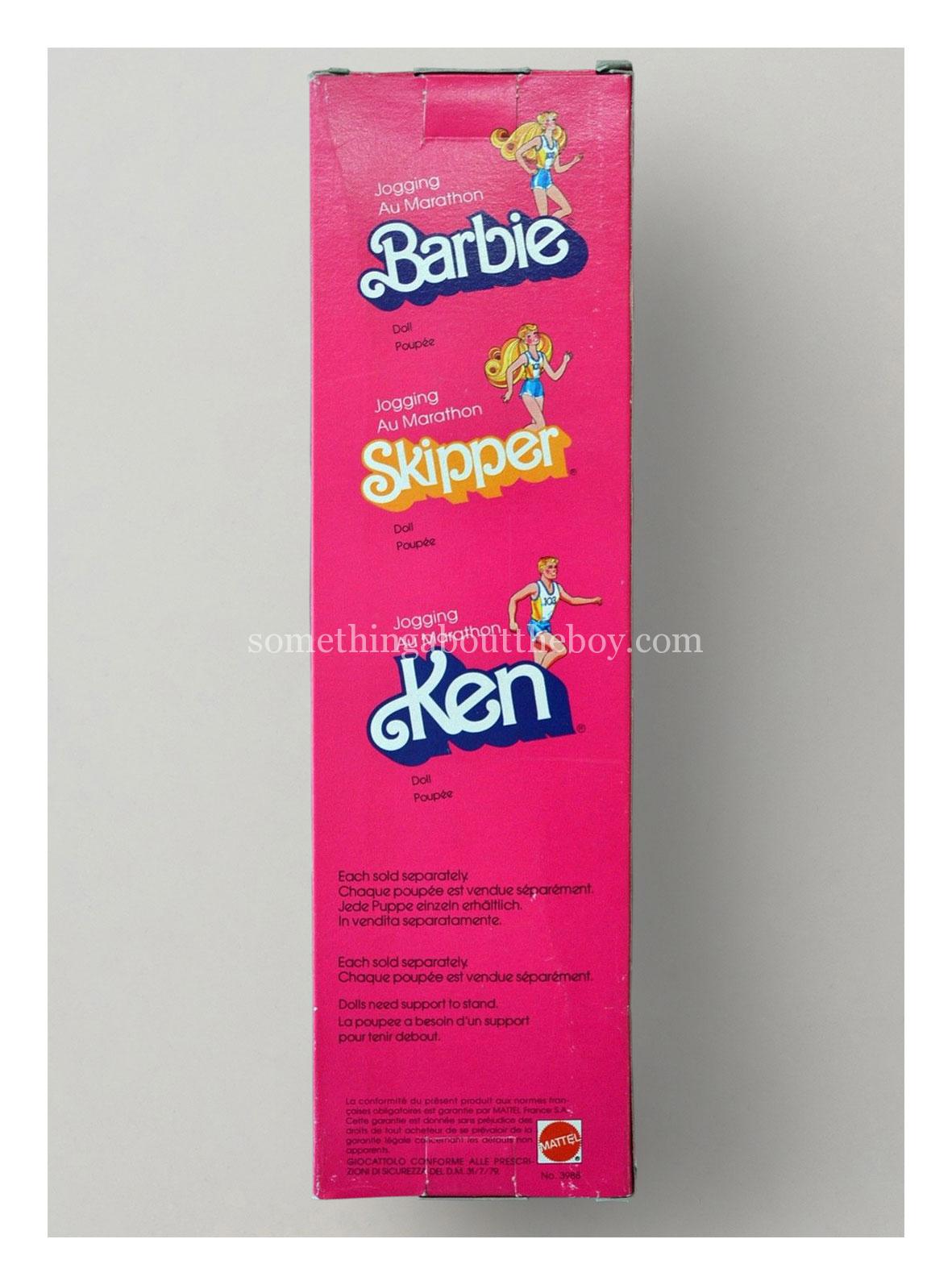 The French/Canadian version was obviously sold in Germany too, as it has also been found with the German sticker.
---
FASHION JEANS KEN #5316
Fashion Jeans Ken is one of the few Superstar era Kens whose head and face-paint can vary a lot from doll to doll. They were produced in the Philippines and Hong Kong and came with either side- or rear-facing hands. In Canada he was also known as Ken en Jeans and in Italy as Ken Moda Jeans.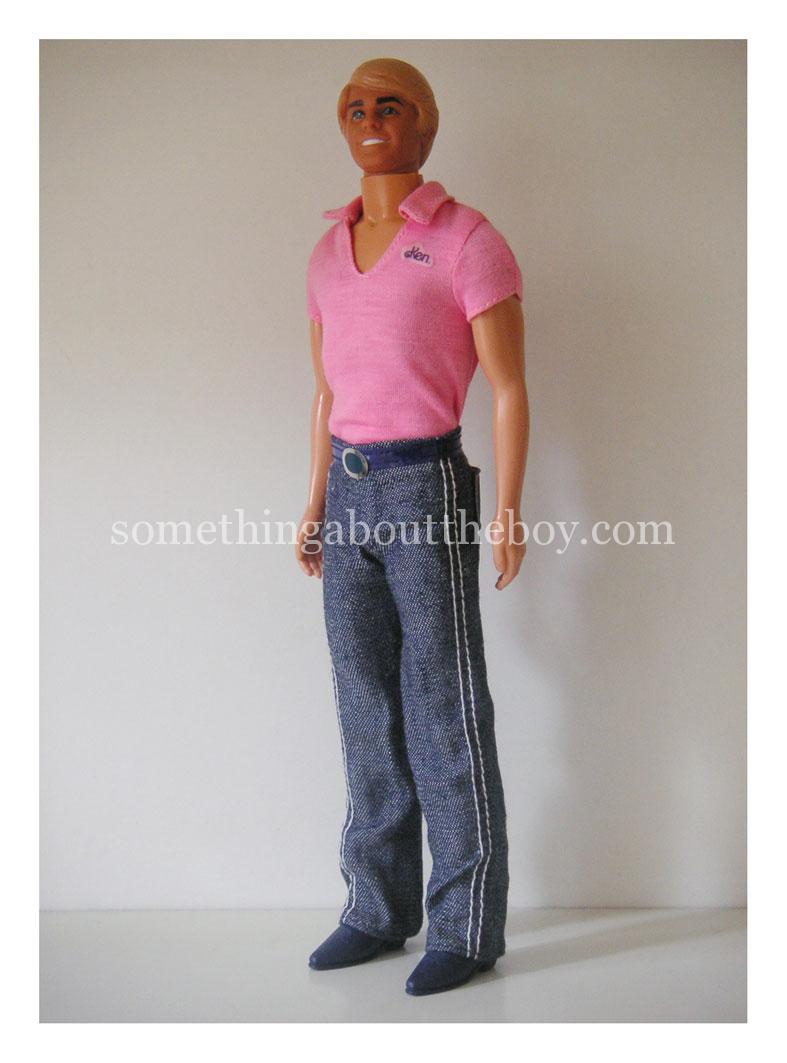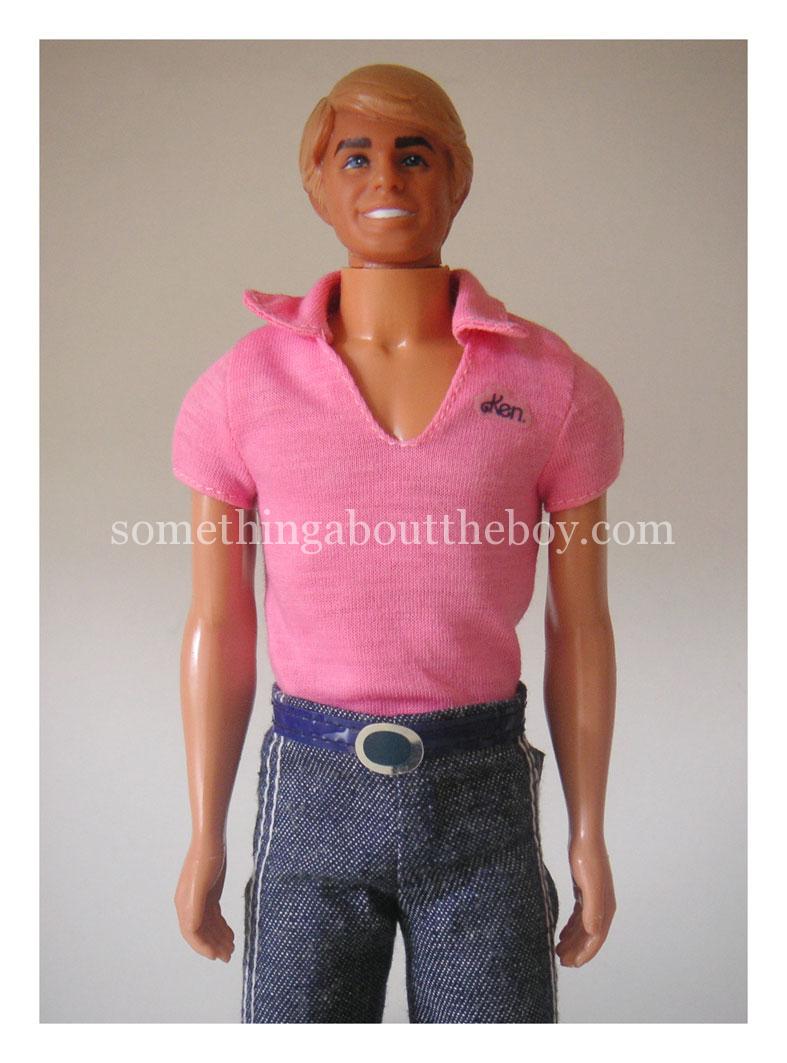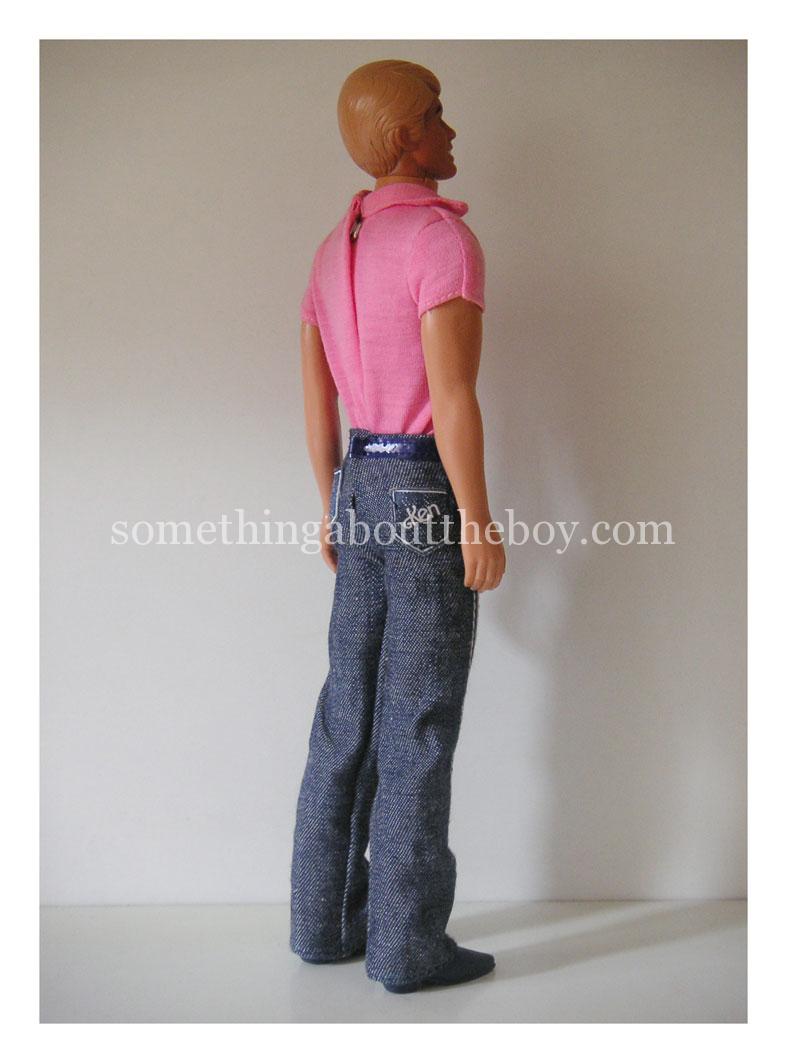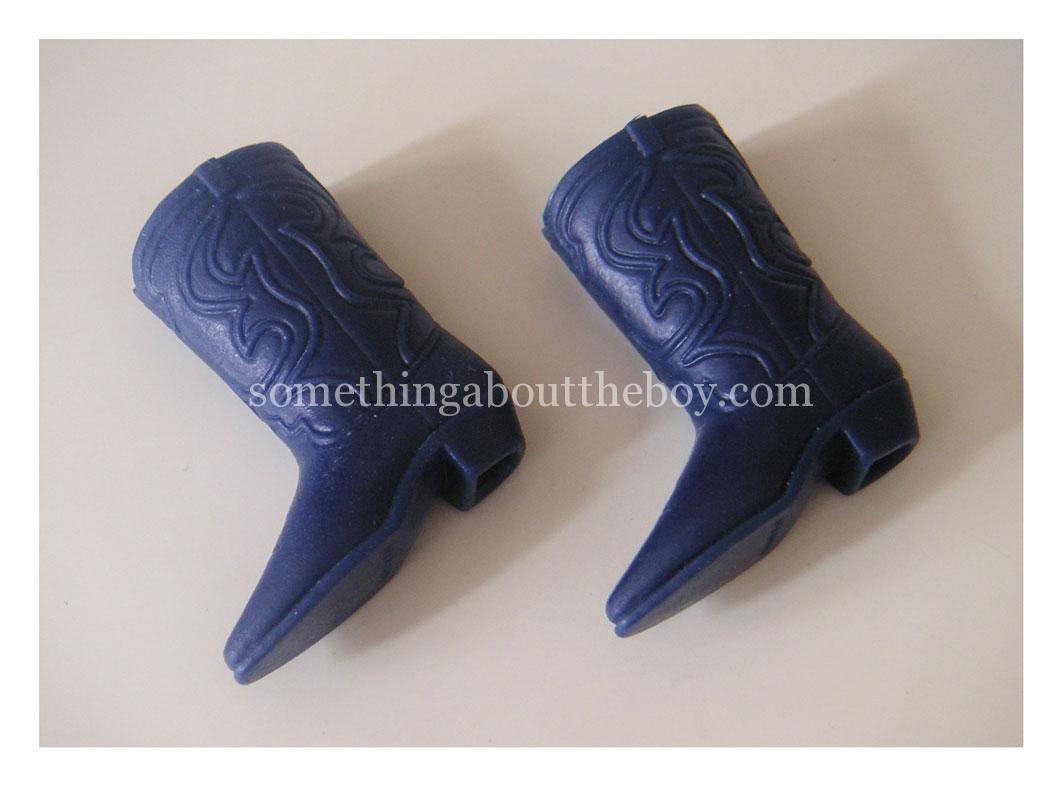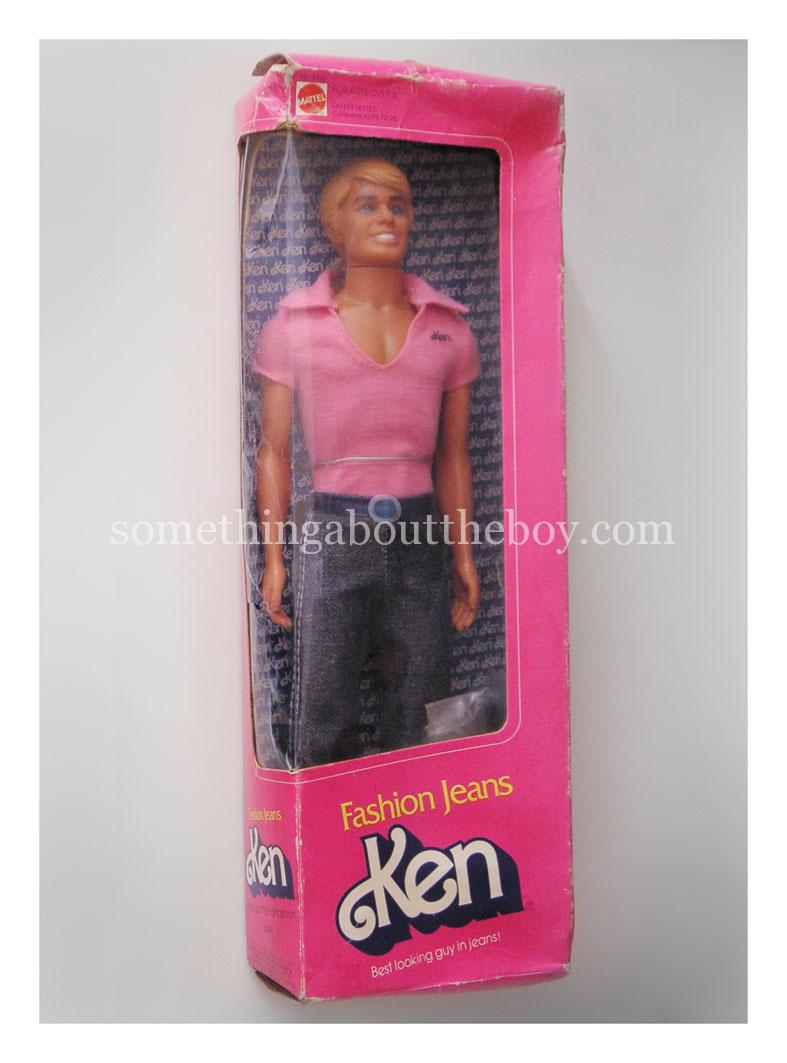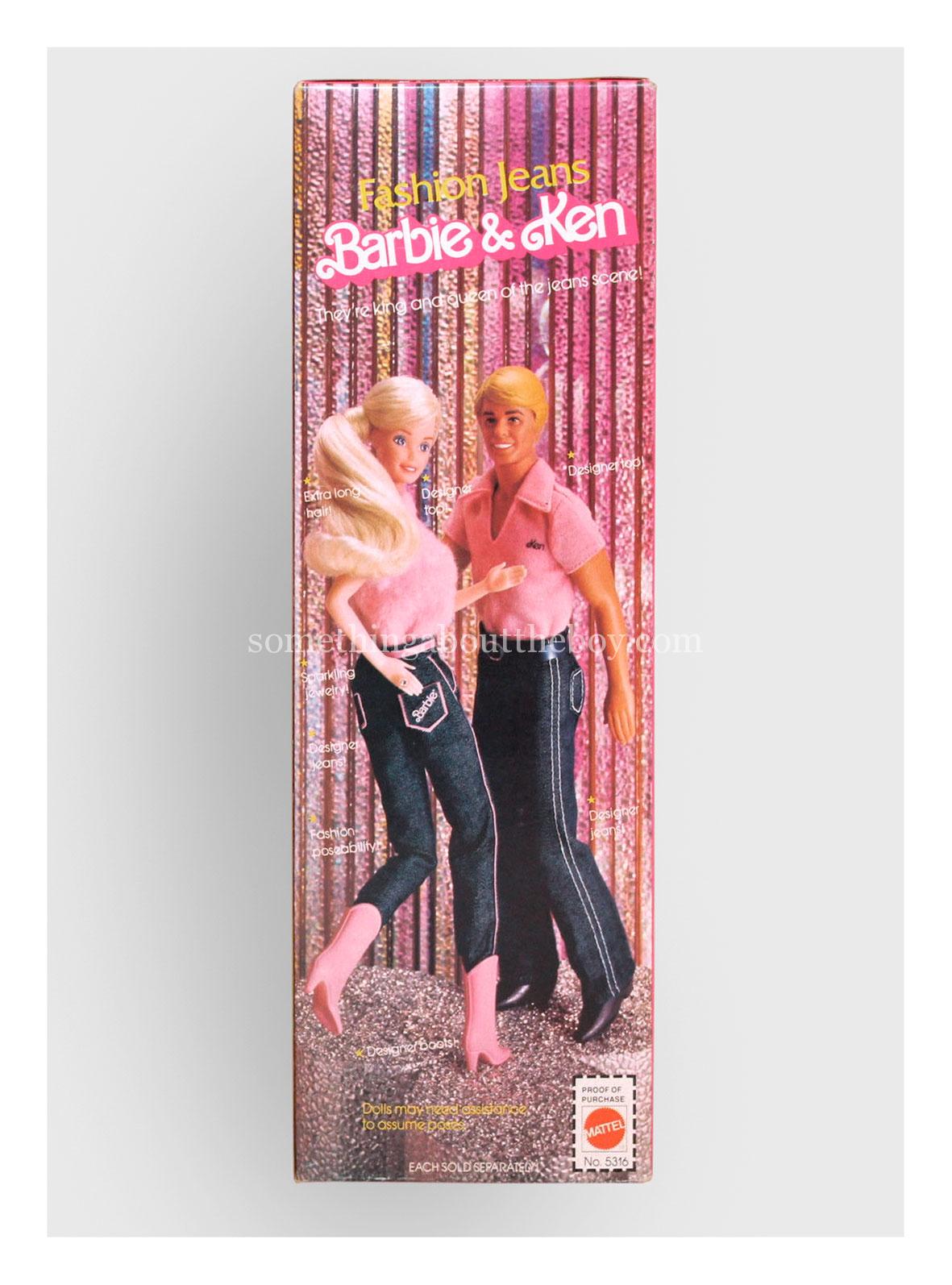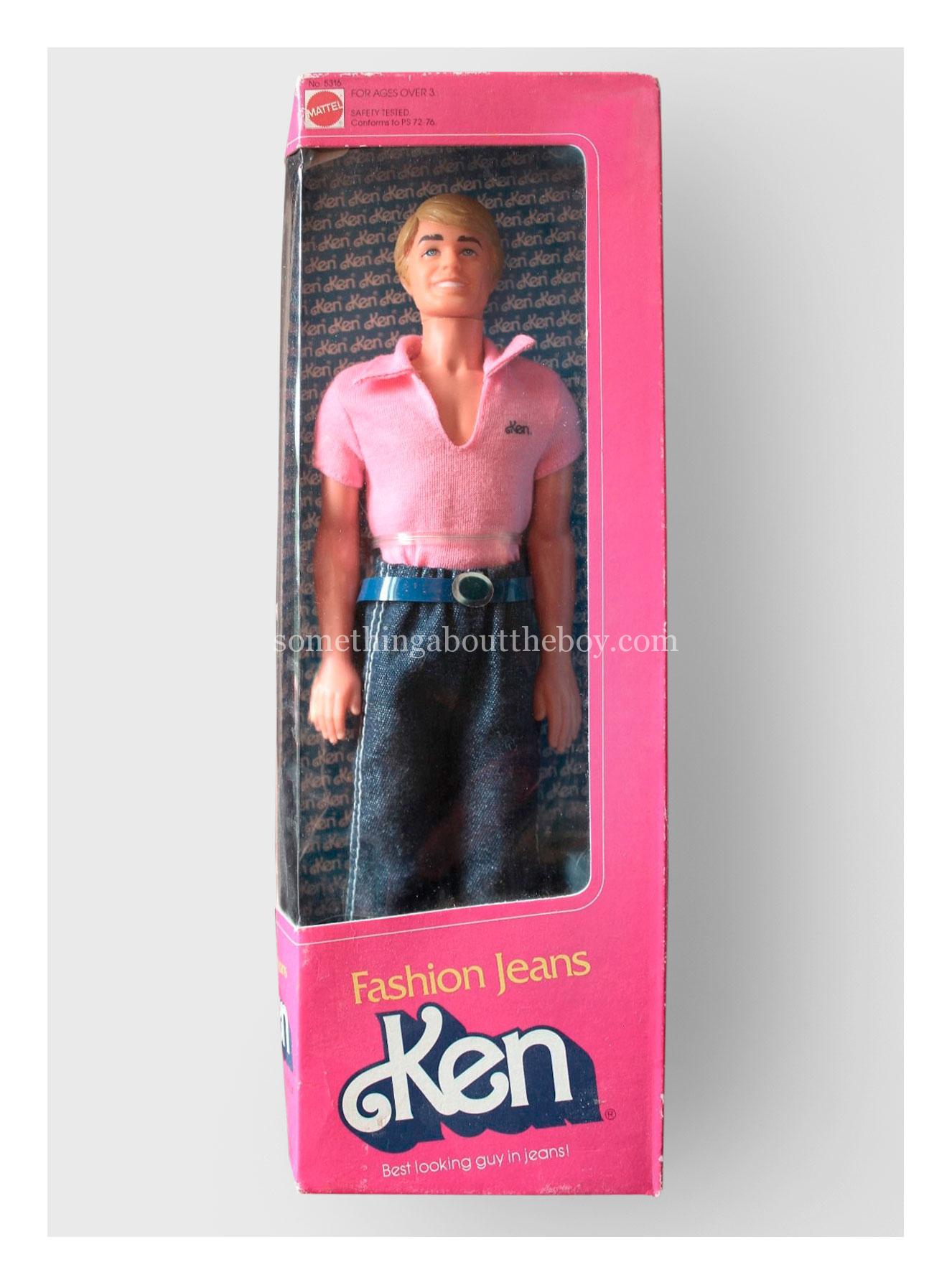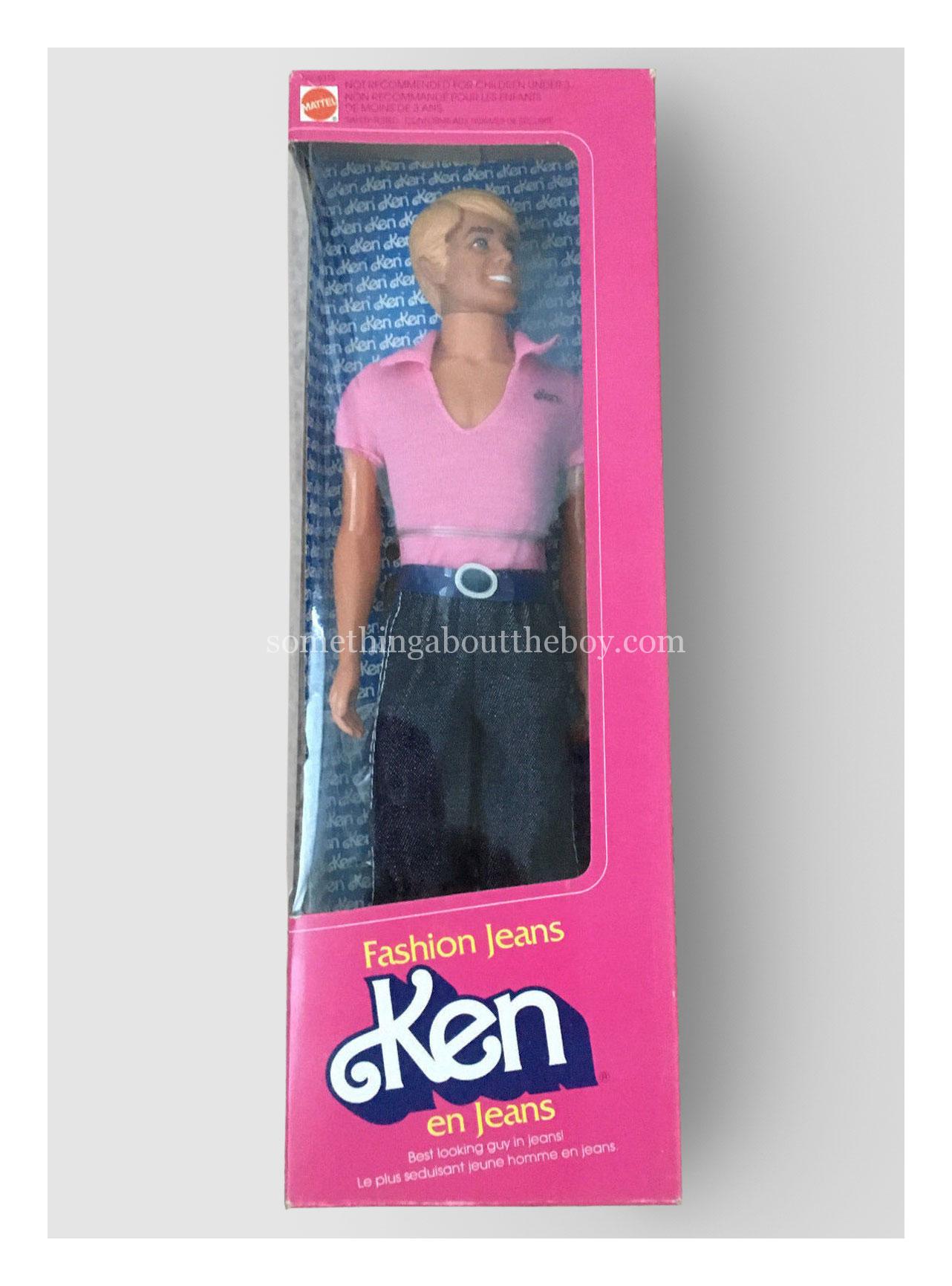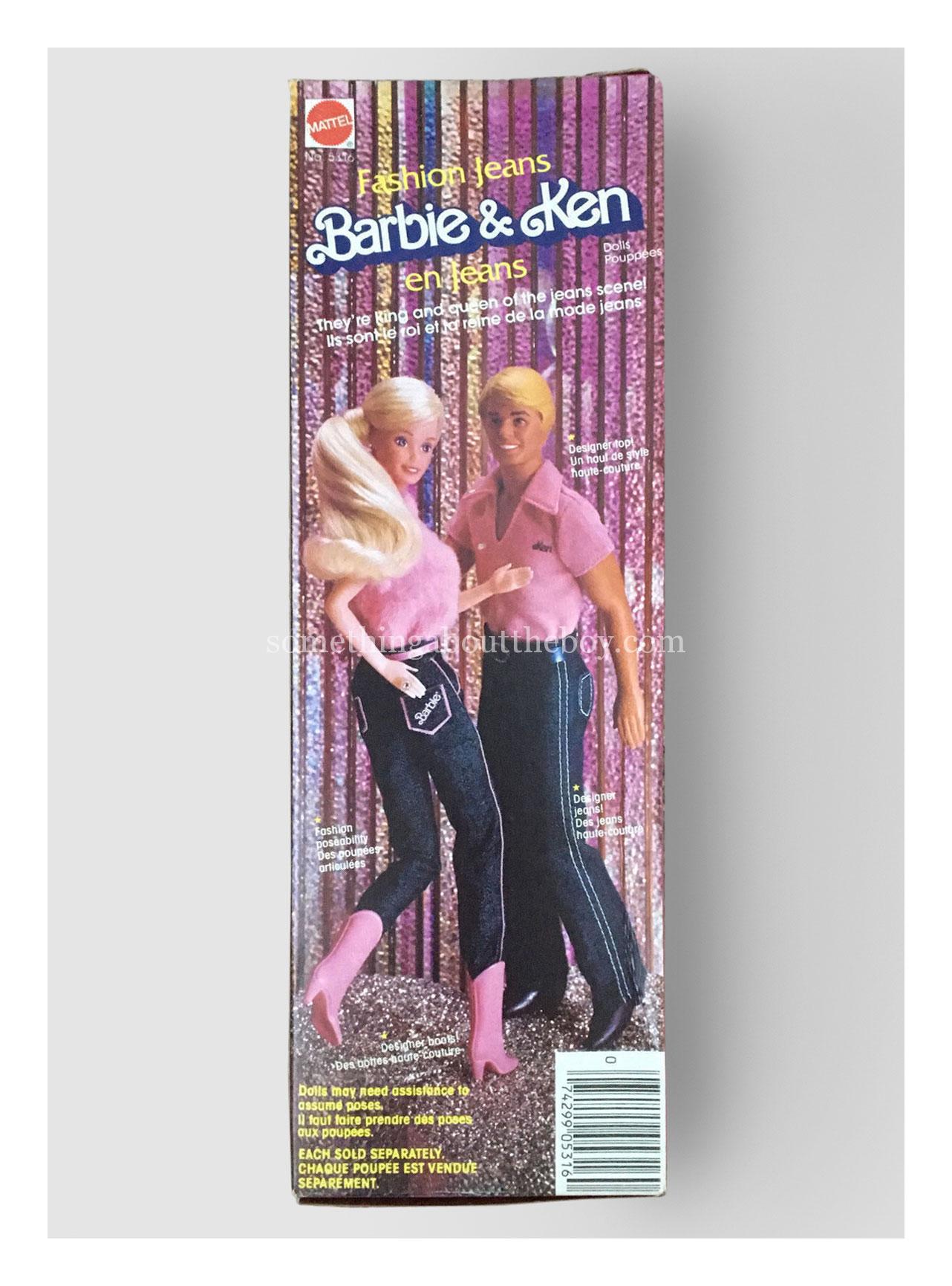 ---
BOOKLETS & CATALOGUES
The Mattel Wish List shows All Star Ken, but the description is for a Sunsational Malibu Ken.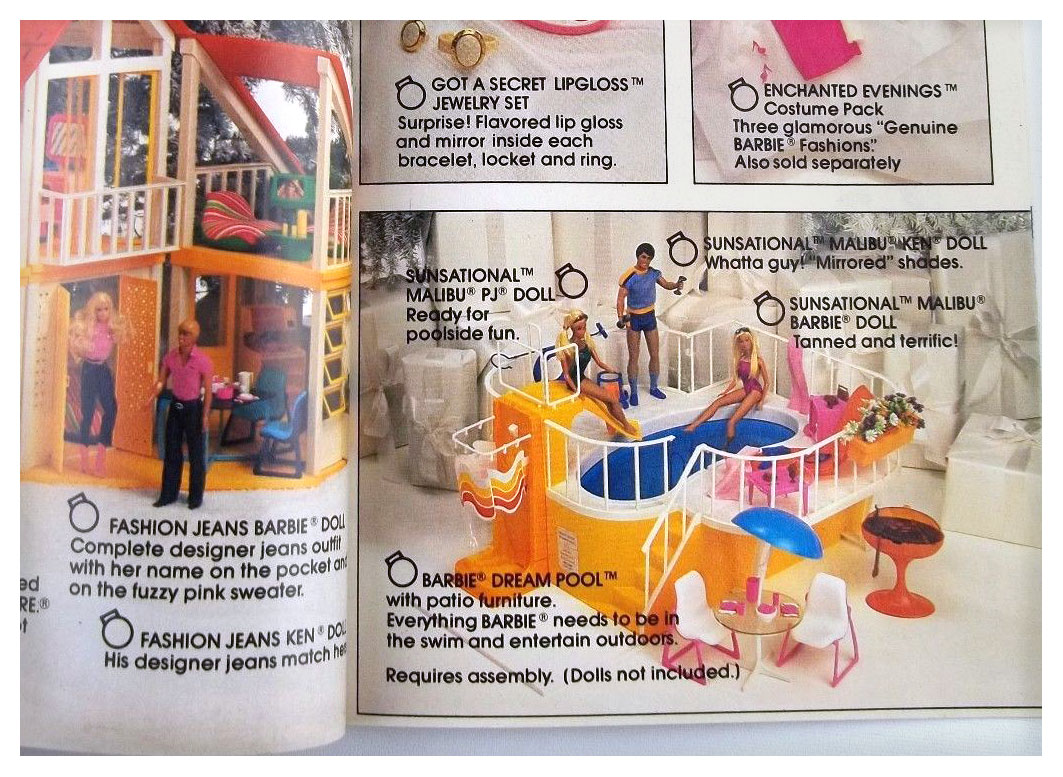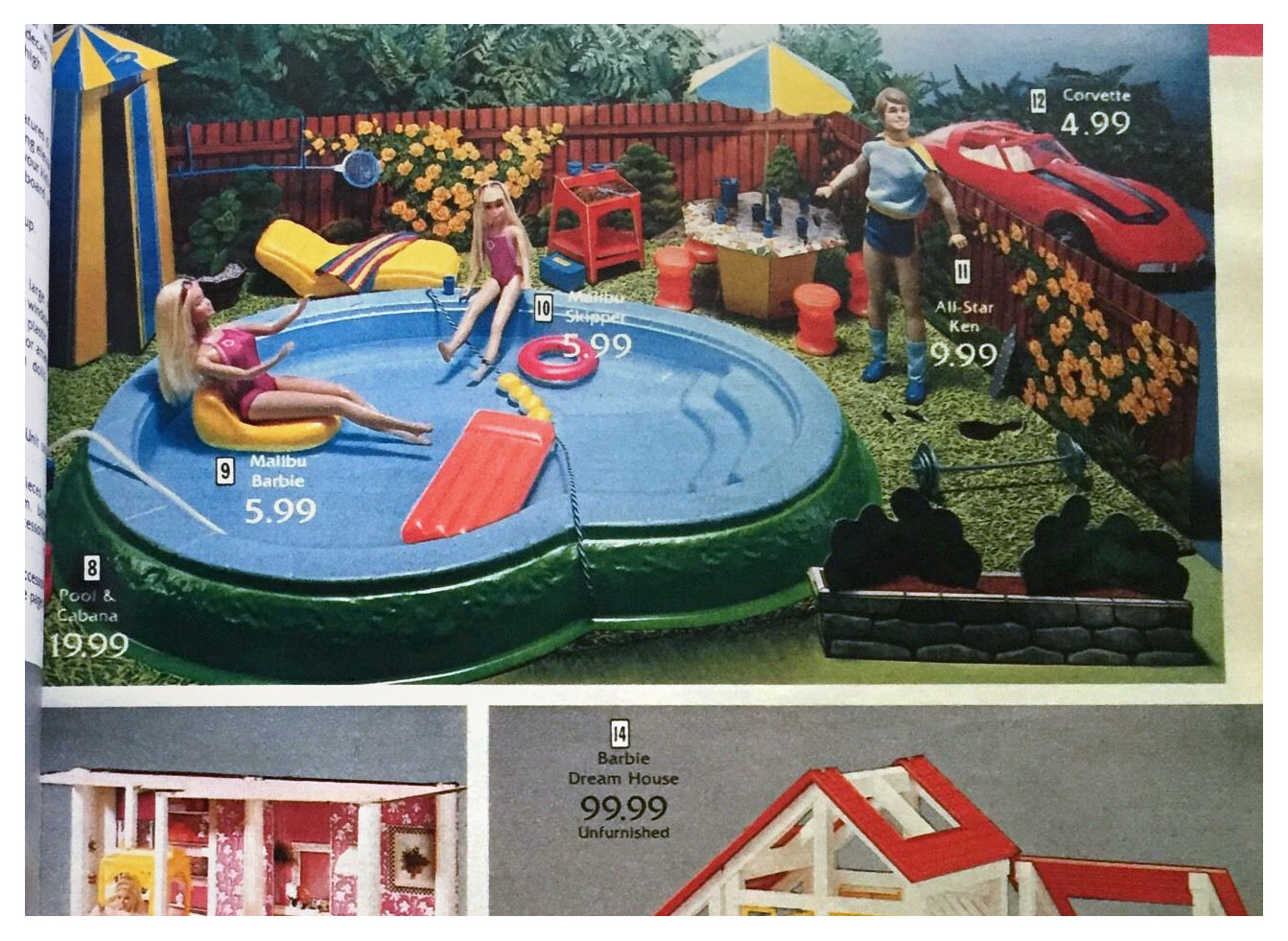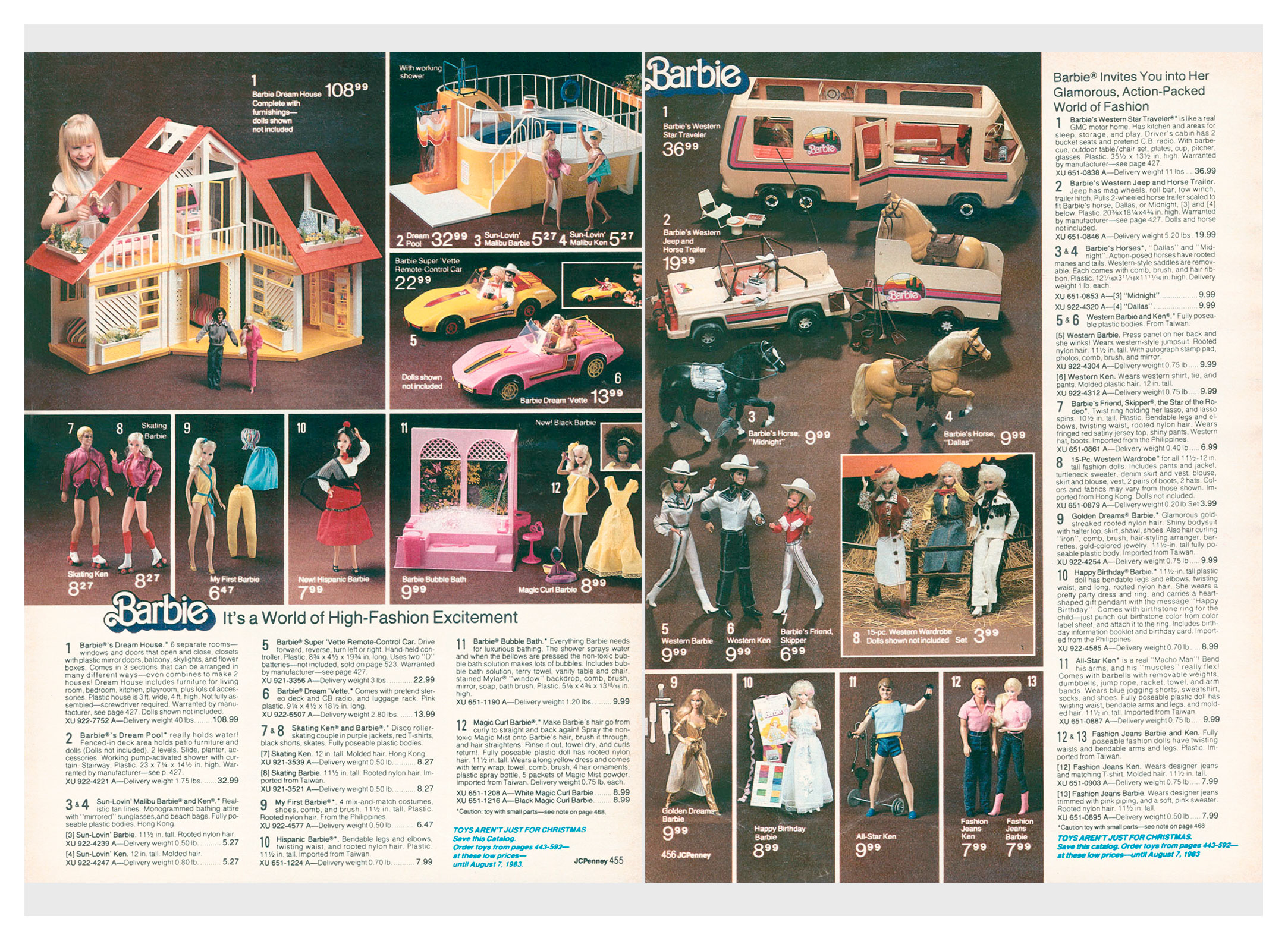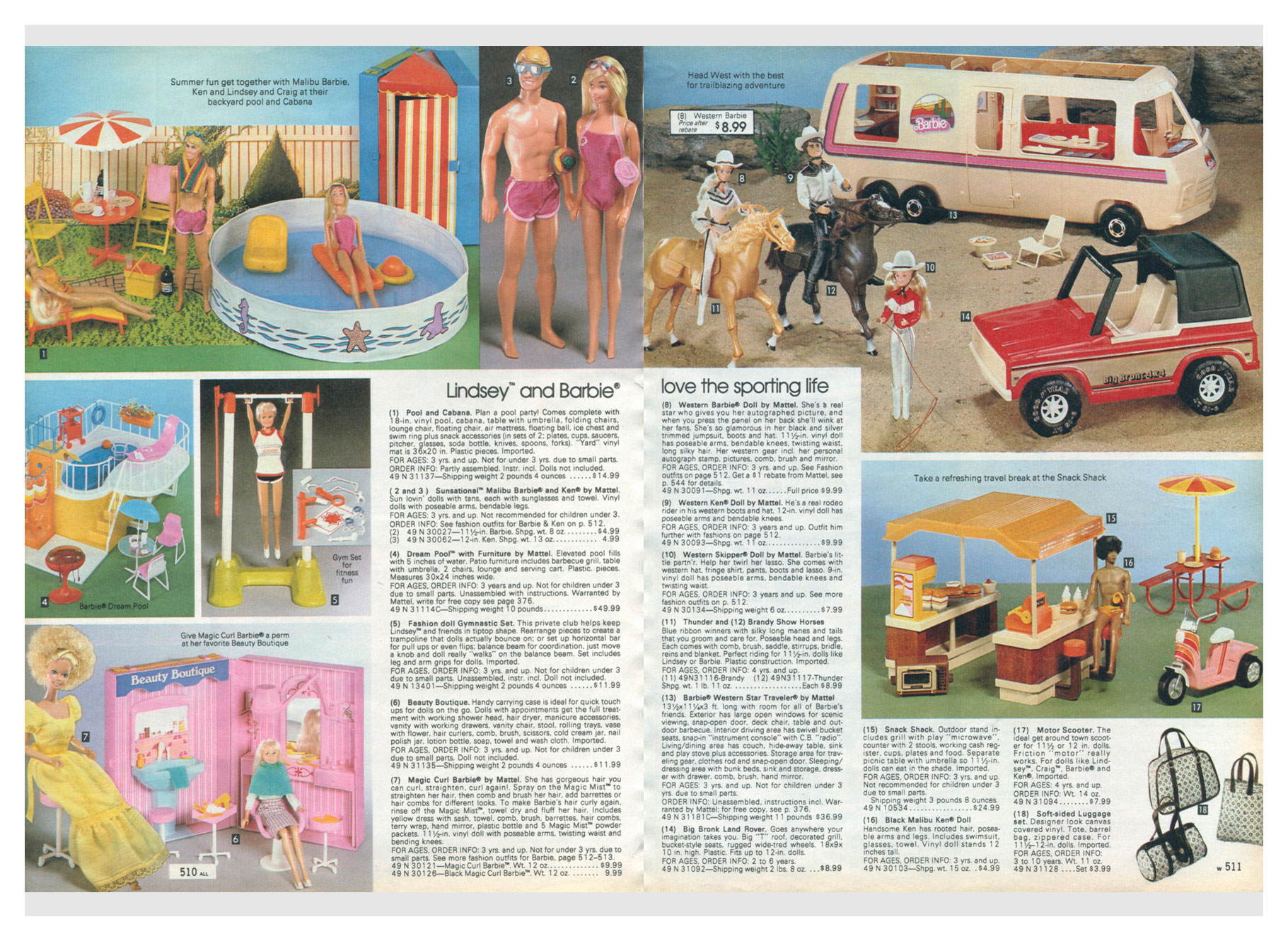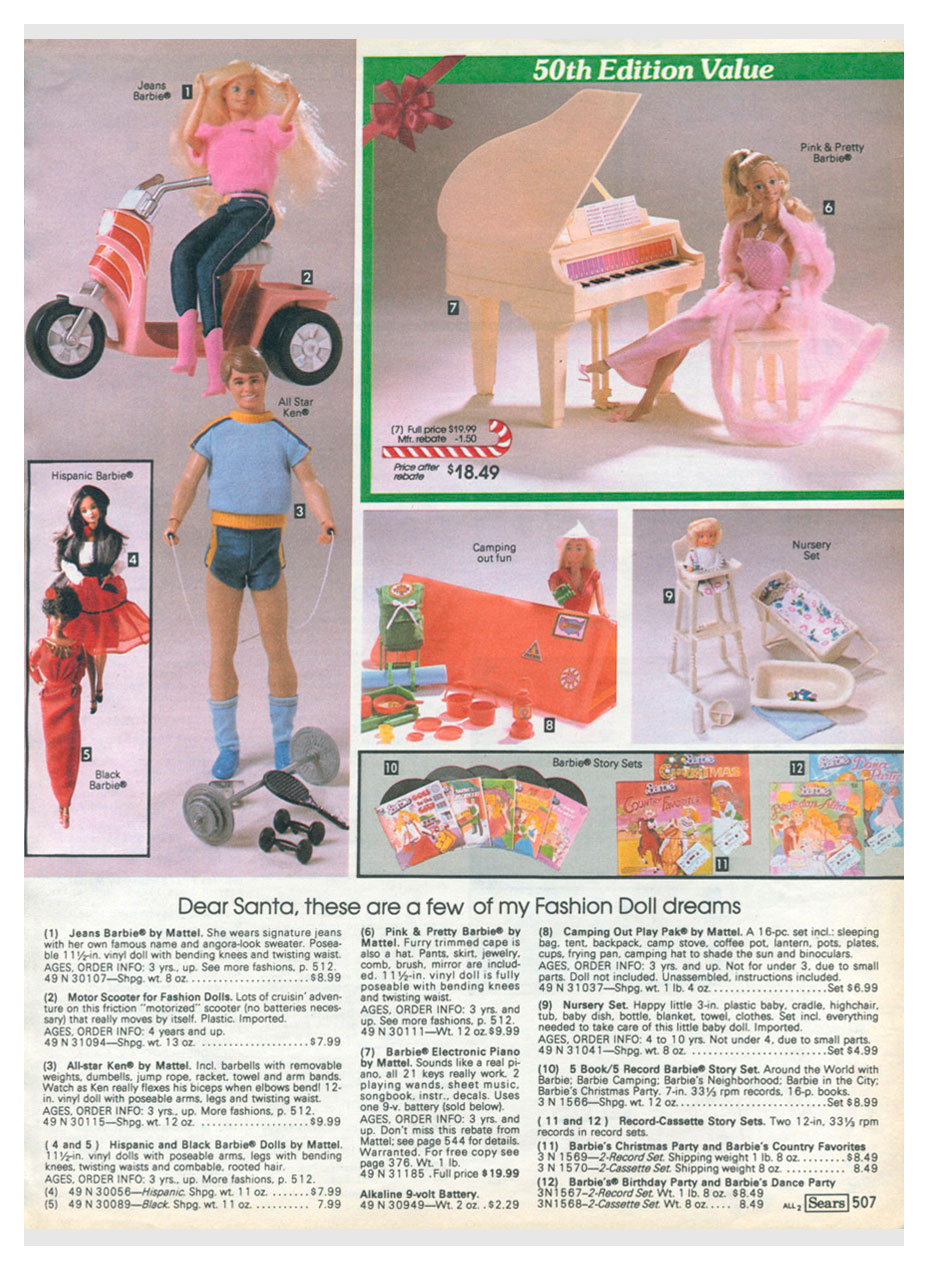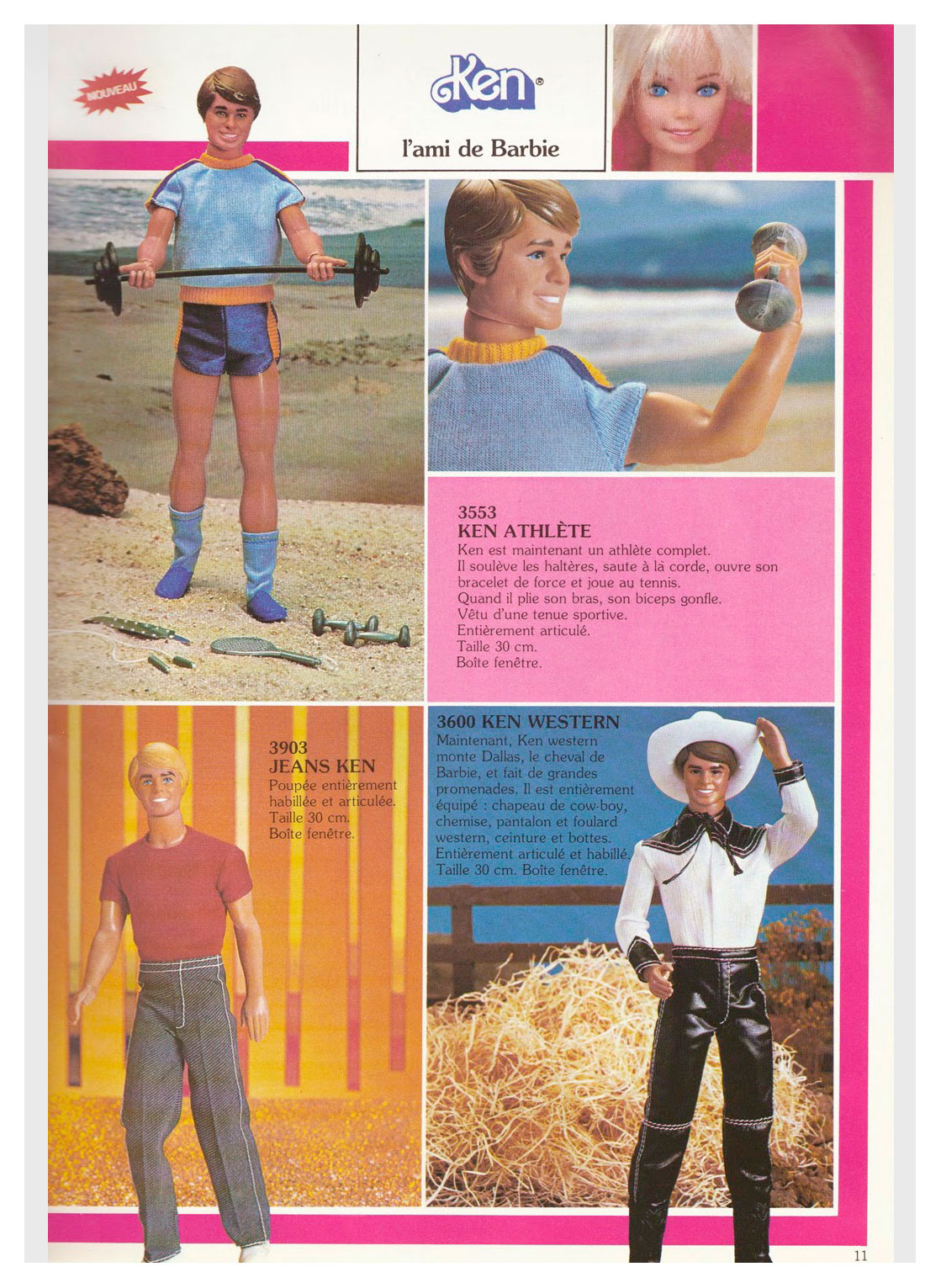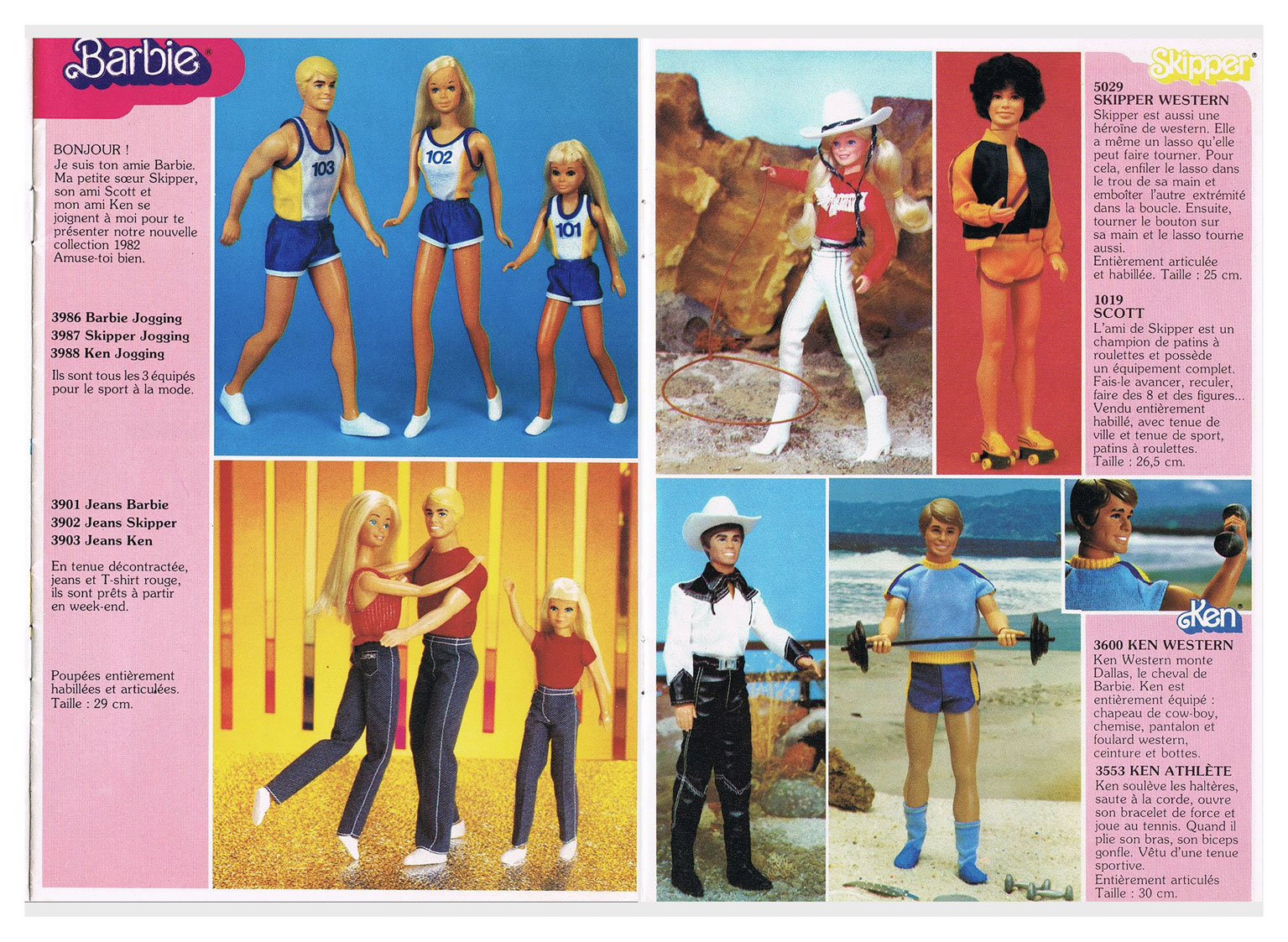 The Austrian booklet below right shows Fashion Jeans Ken but describes him as Jeans Ken.