SPORT & SHAVE KEN #1294
Sport & Shave Ken was Mattel's most flexible Ken ever at the time; a similar body to SuperStar Ken, but with articulated wrists, and arms which bend at the elbow. He has a unique head-mold, and was the first Ken since 1976 to have rooted hair. He also came with an array of accessories and a 'feature': It was possible to draw on facial hair with the pen provided, and then 'shave' it off.
In Canada he was also known as Rase Ken le Sportif, in France as Ken Vacances and in Italy as Ken Con Barba. There is also a much rarer French version called Ken Loisirs with the unique code #638.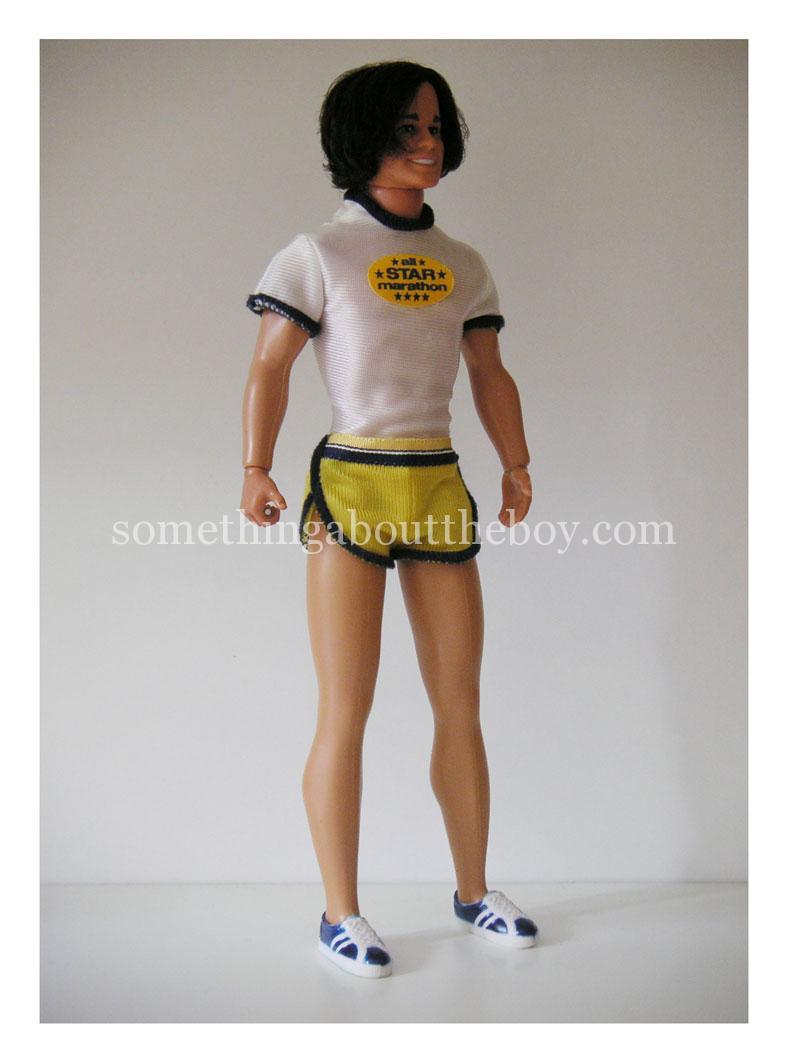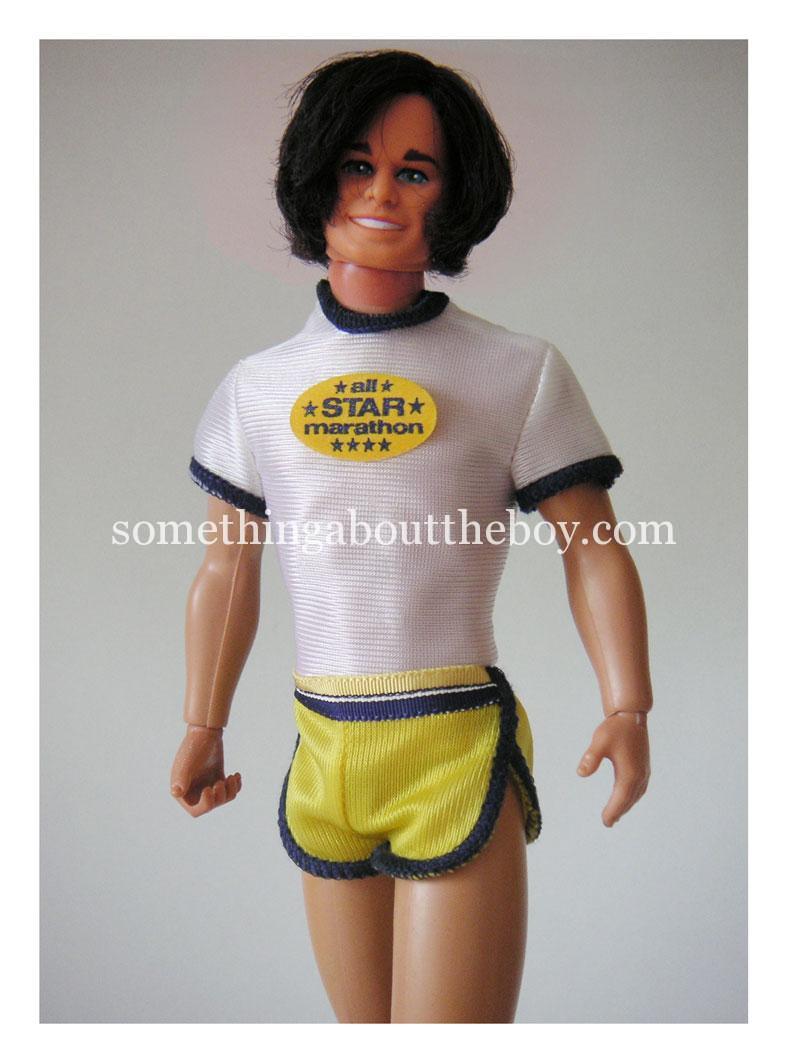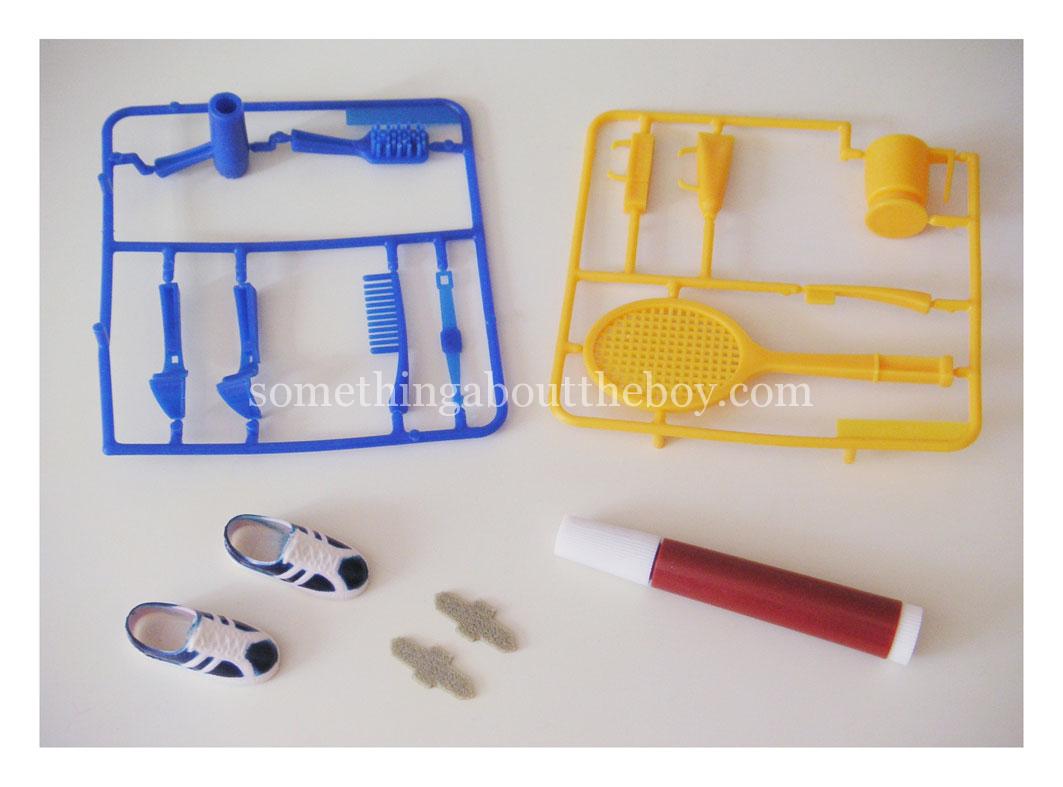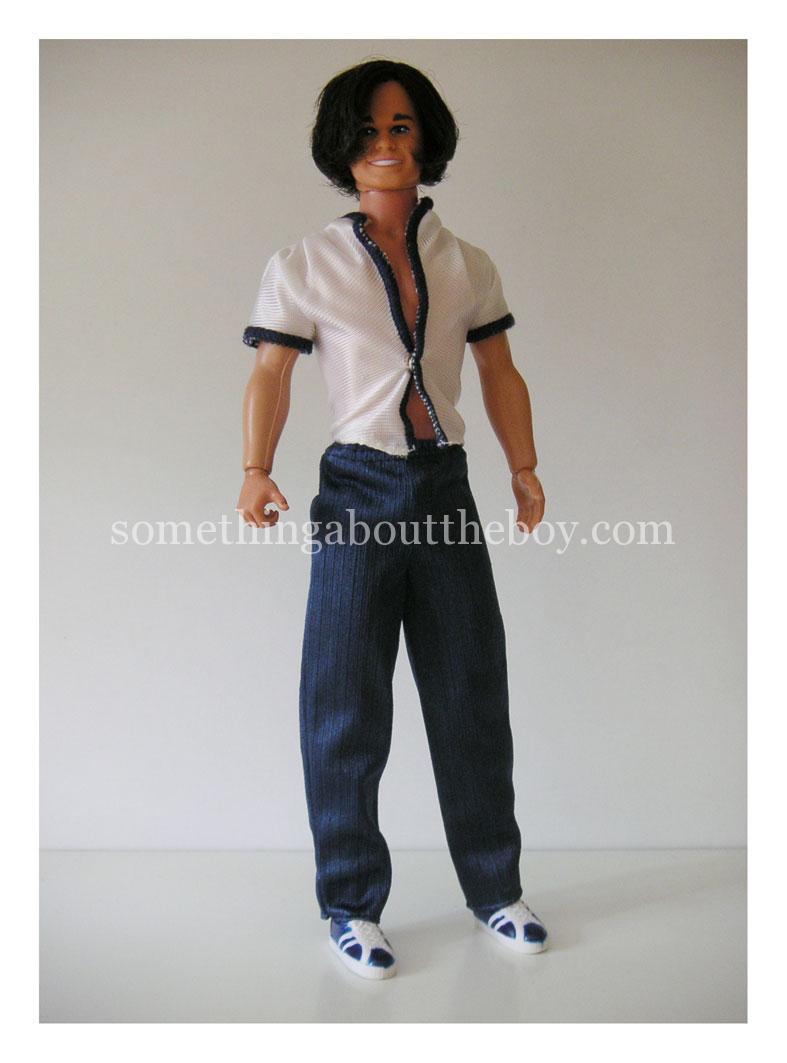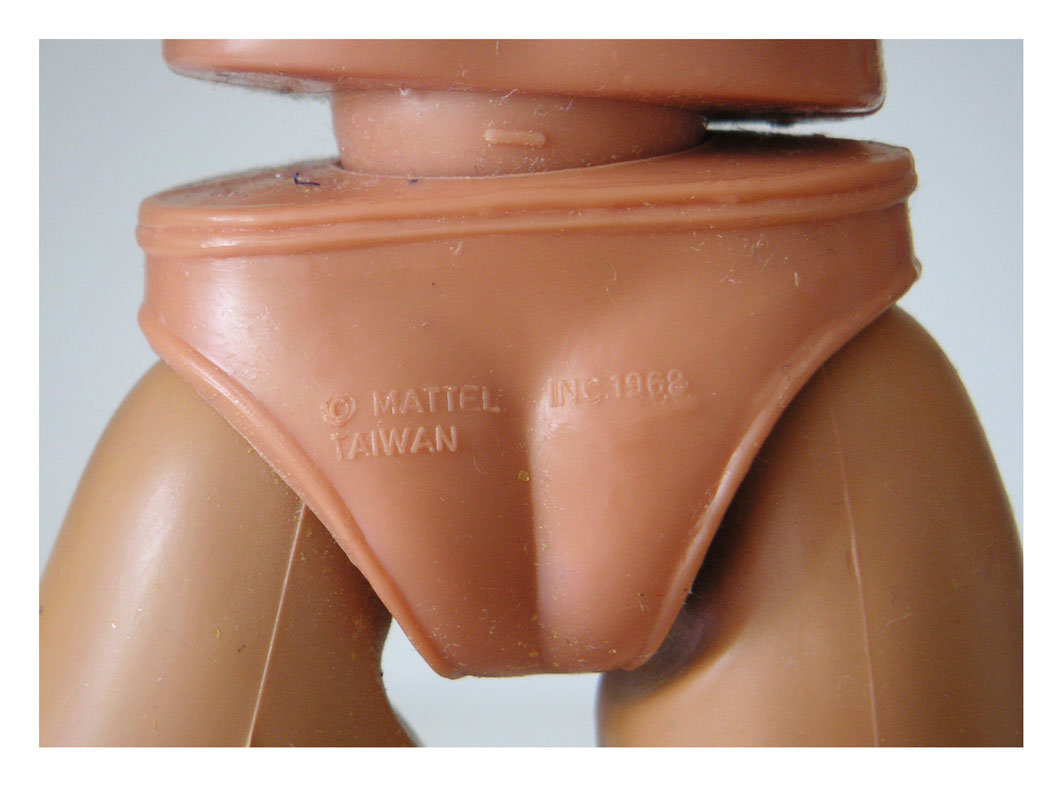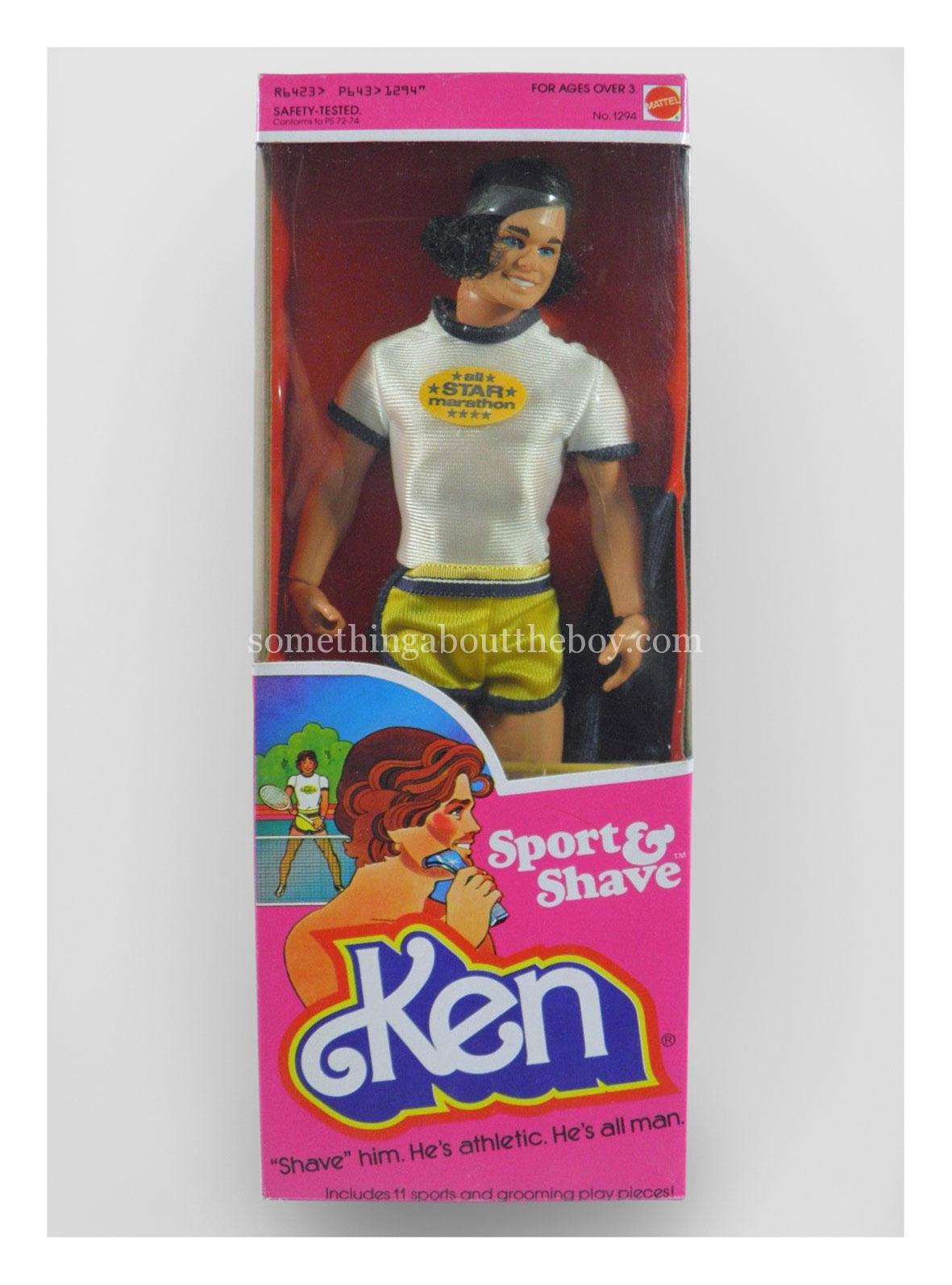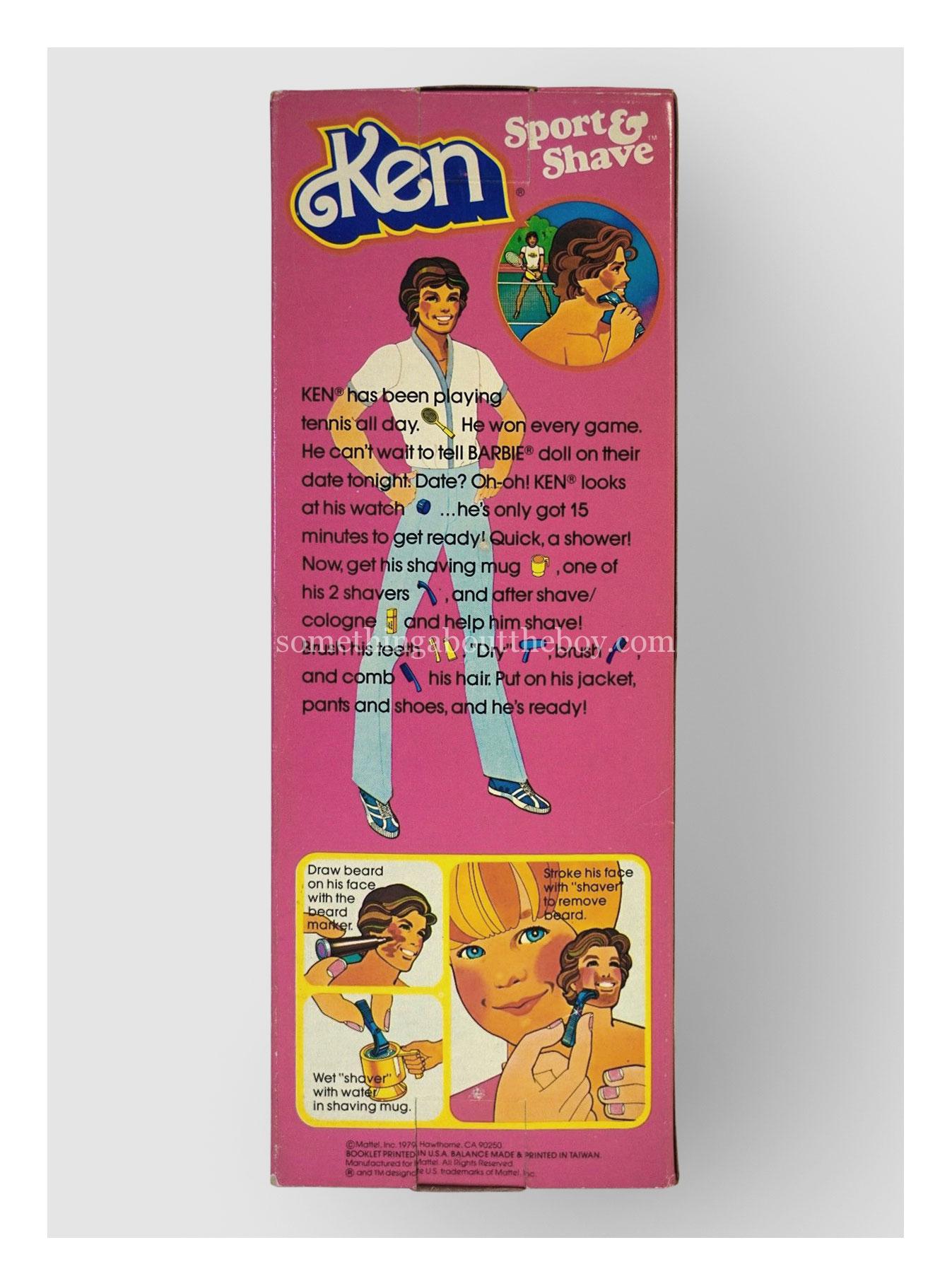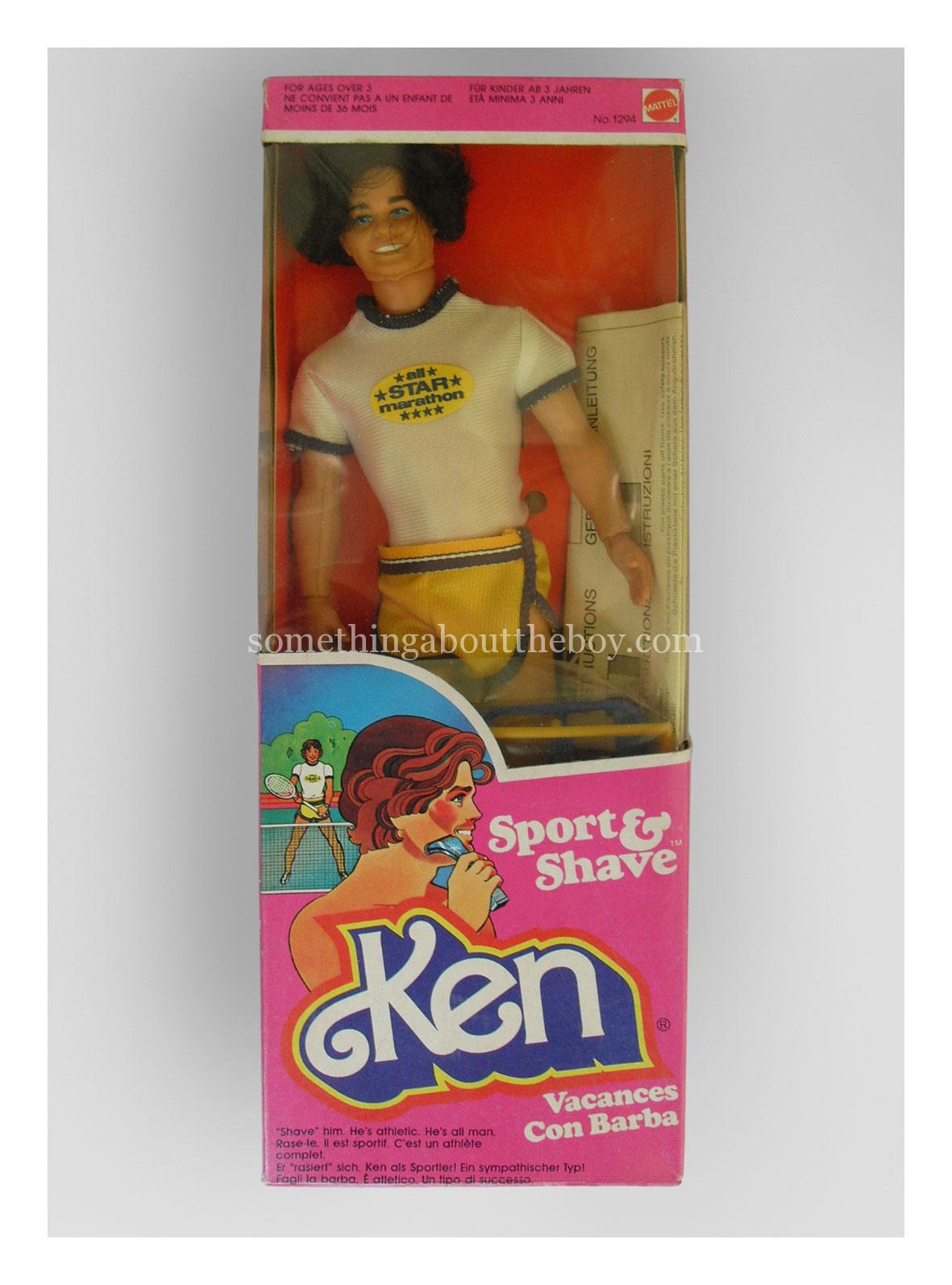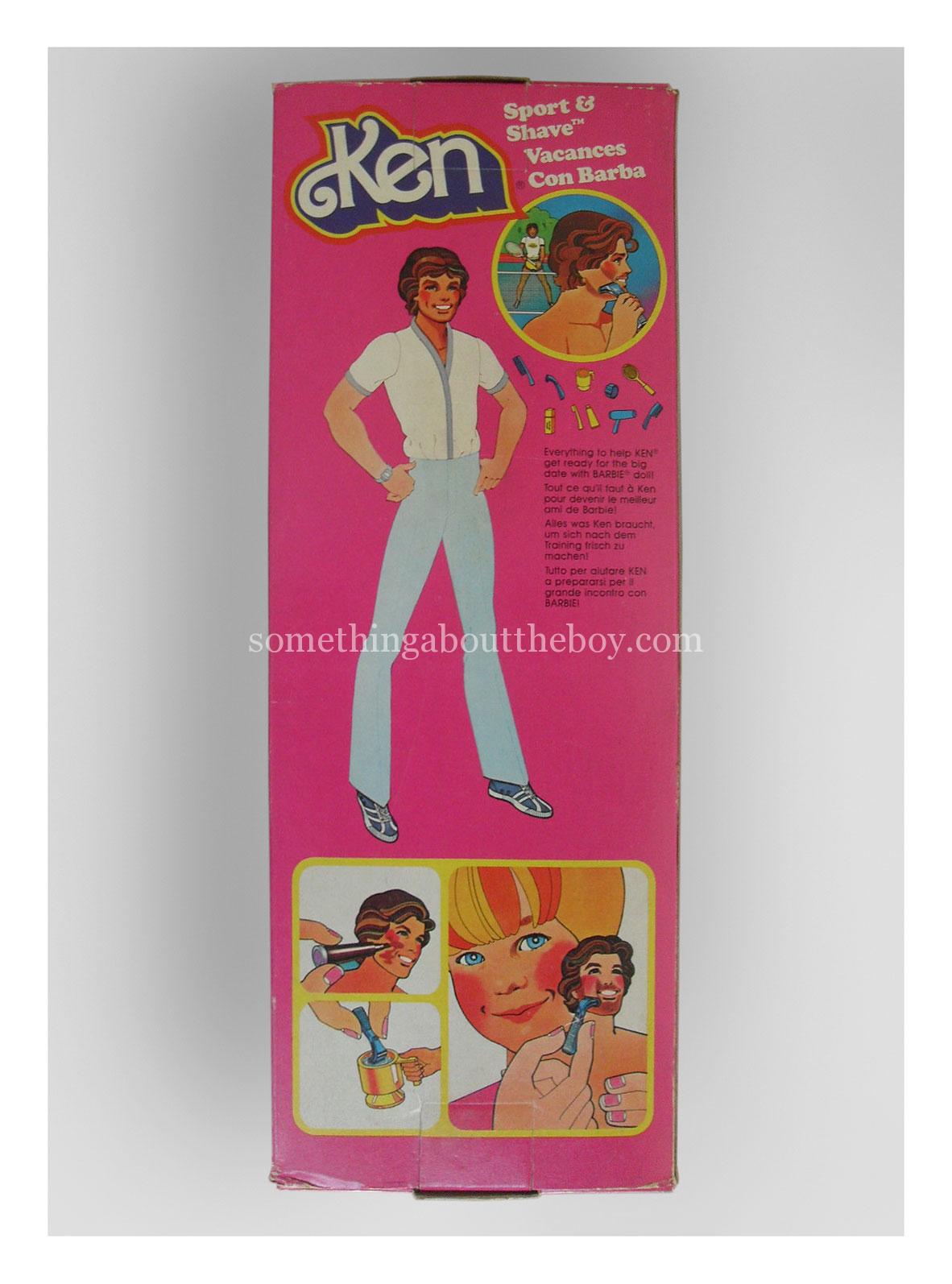 ---
SPORTS STAR KEN #1336
Sports Star Ken was released in Canada and Europe only, and is one of the rarest Superstar Kens. Also known as Les Etoiles du Sport Ken in Canada and Ken Champion in France. He can easily be recognized by his unusual mustard colour hair, his small head with quite waxy skin, and side-facing hands. Also, he was the first Ken to be made in the Philippines. The Canadian packaging seems to have copied the text partly from the Barbie box, so it states (incorrectly) that he has a Twist 'n Turn Waist. Later versions have a correction-sticker over this saying Bendable legs. Poseable.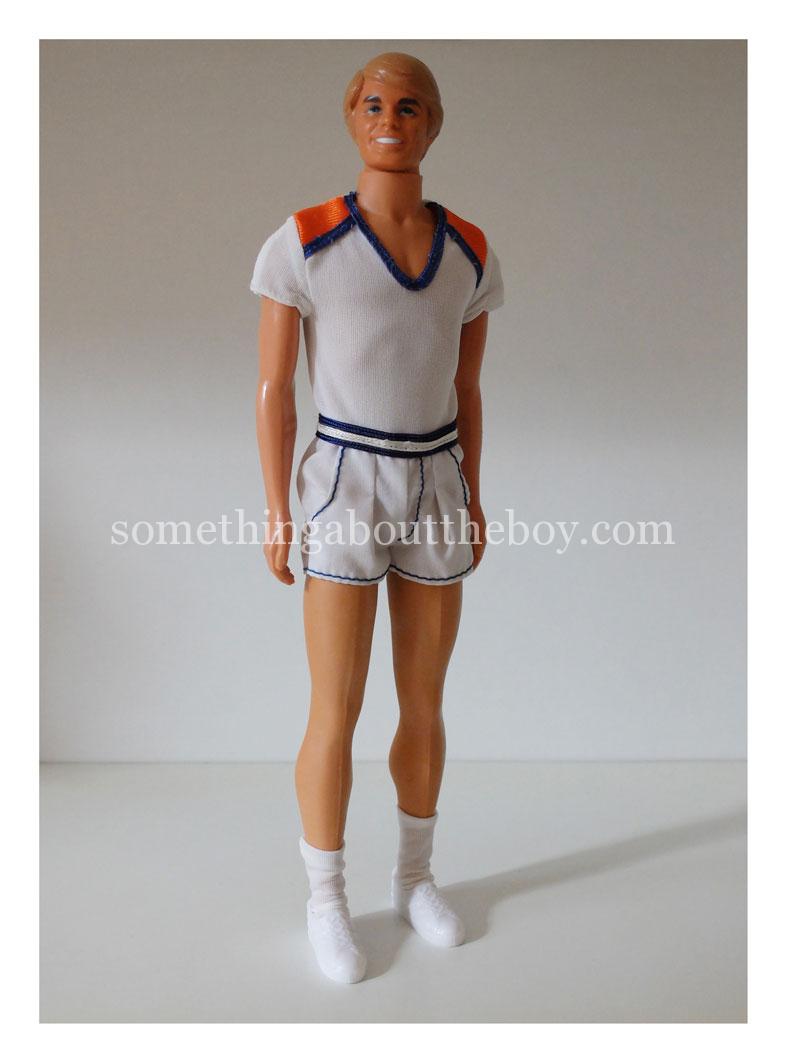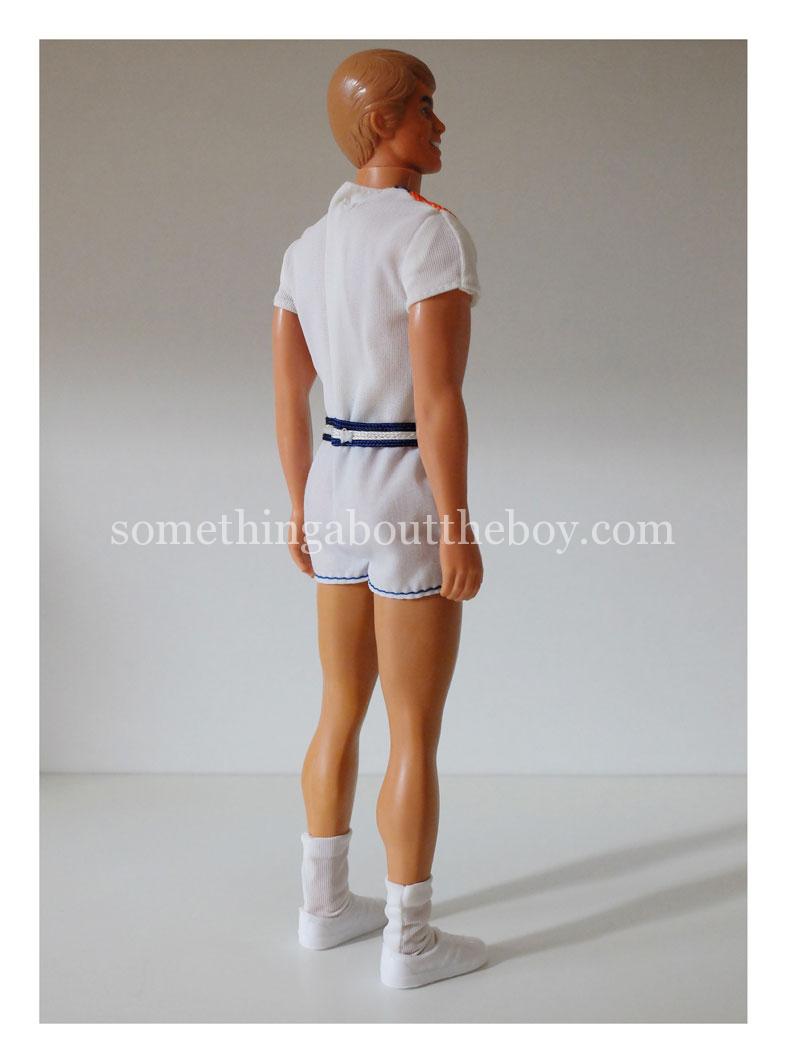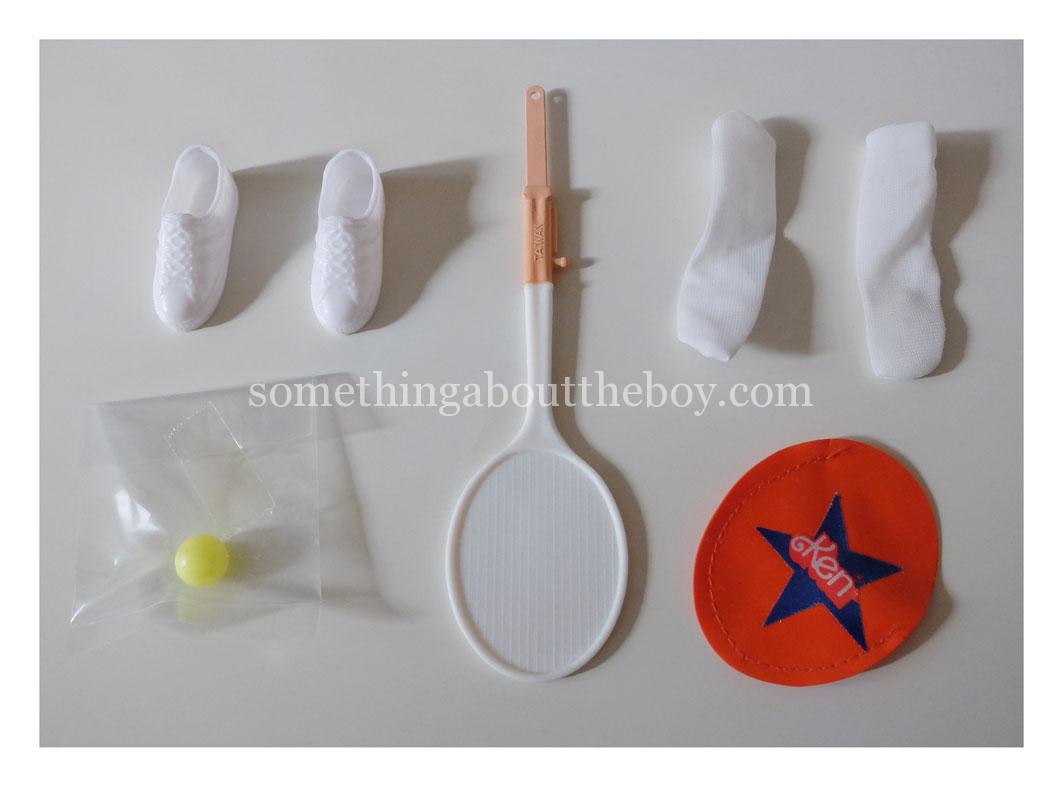 ---
ROLLER SKATING KEN #1881
Roller Skating Ken can be told apart by his extremely yellow hair and his wide stance. In Canada he was also known as Ken en patins à roulettes, and in France as Ken sur Patins à Roulettes. There was possibly a Mattel Mexico version called Roller Ken as companion to their Roller Barbie.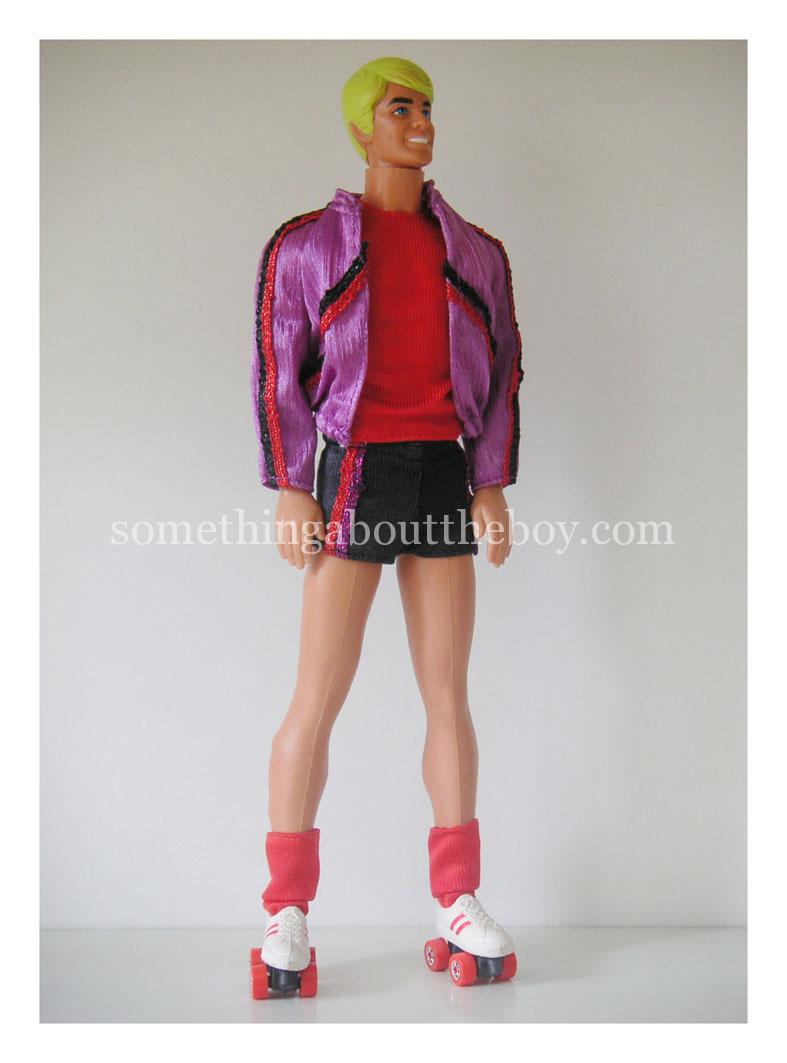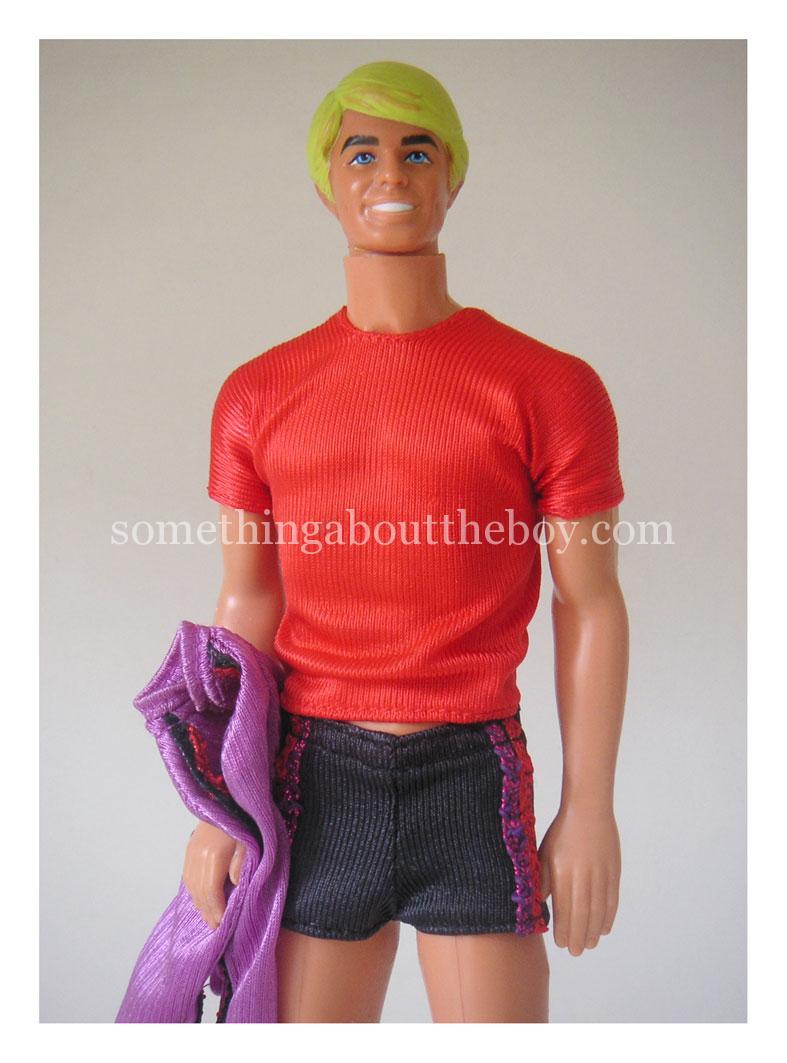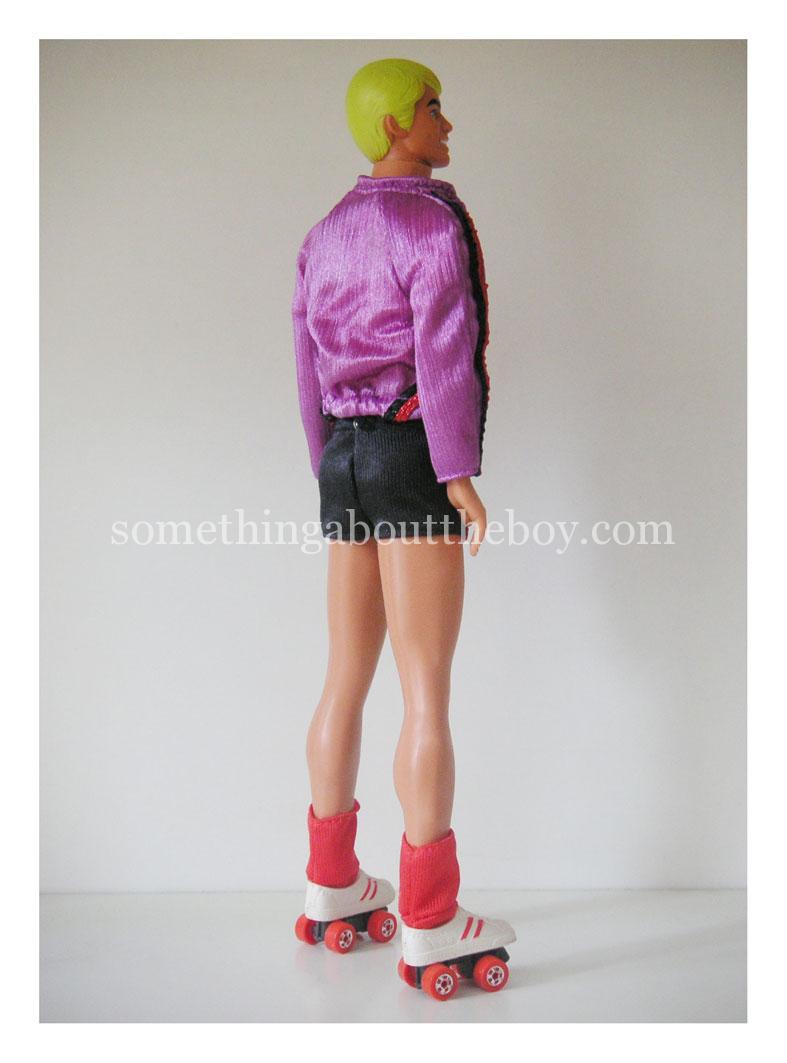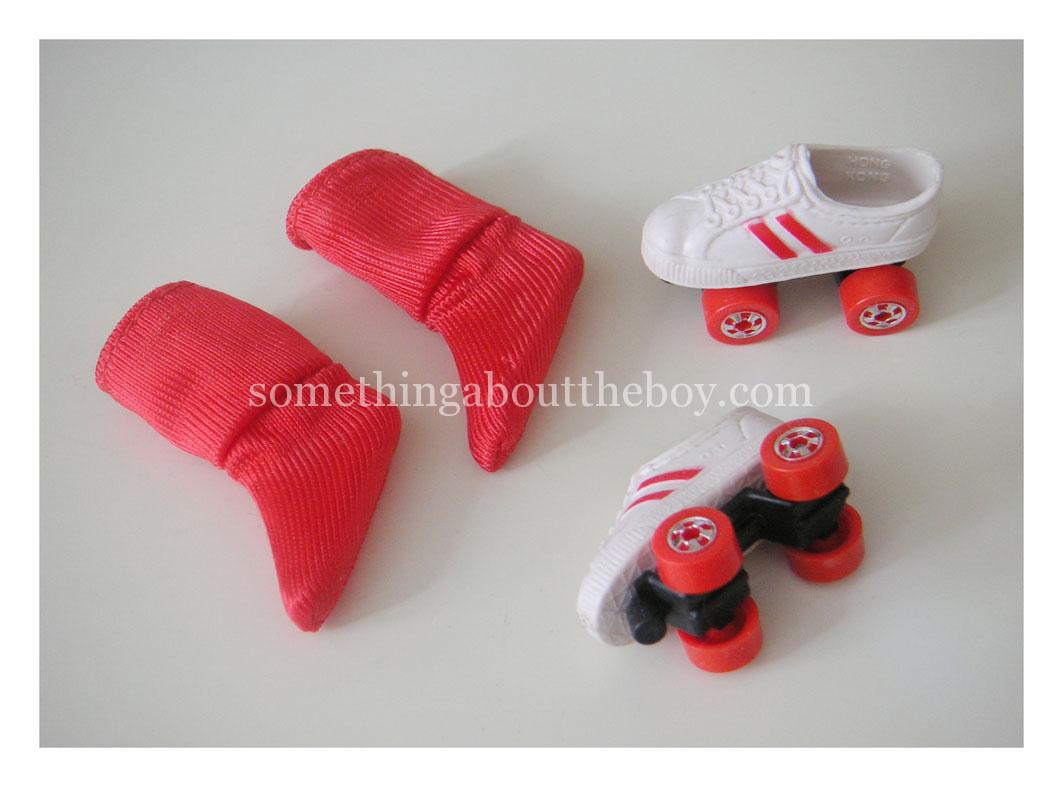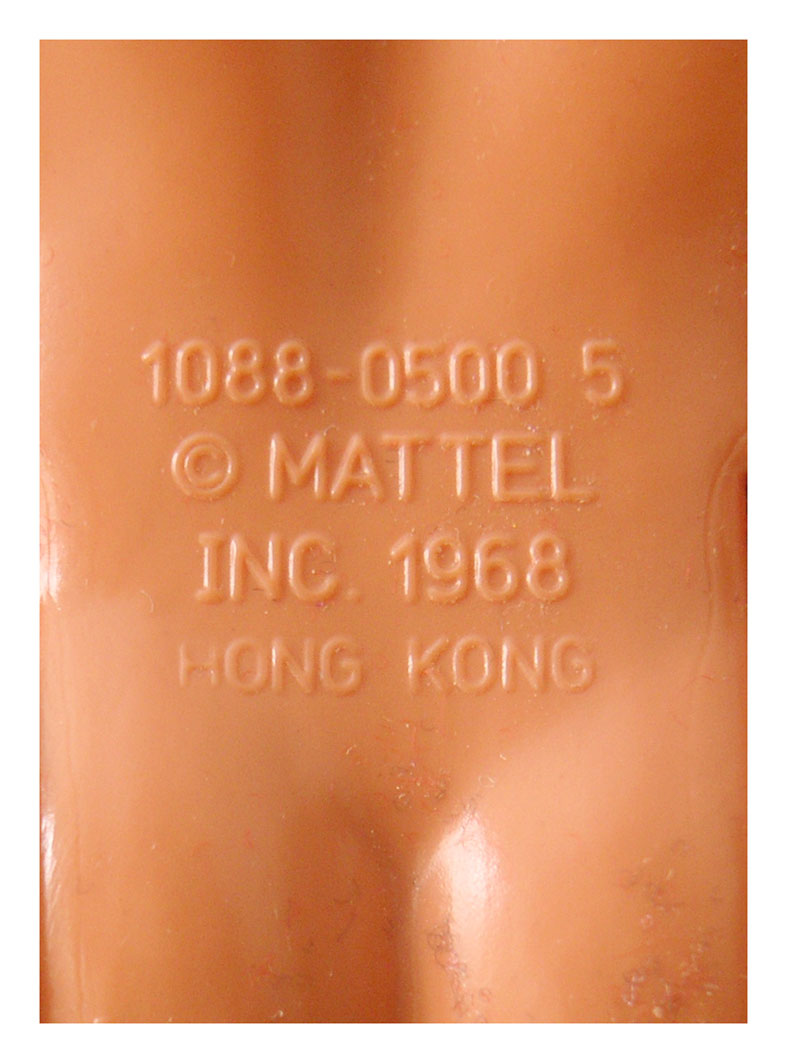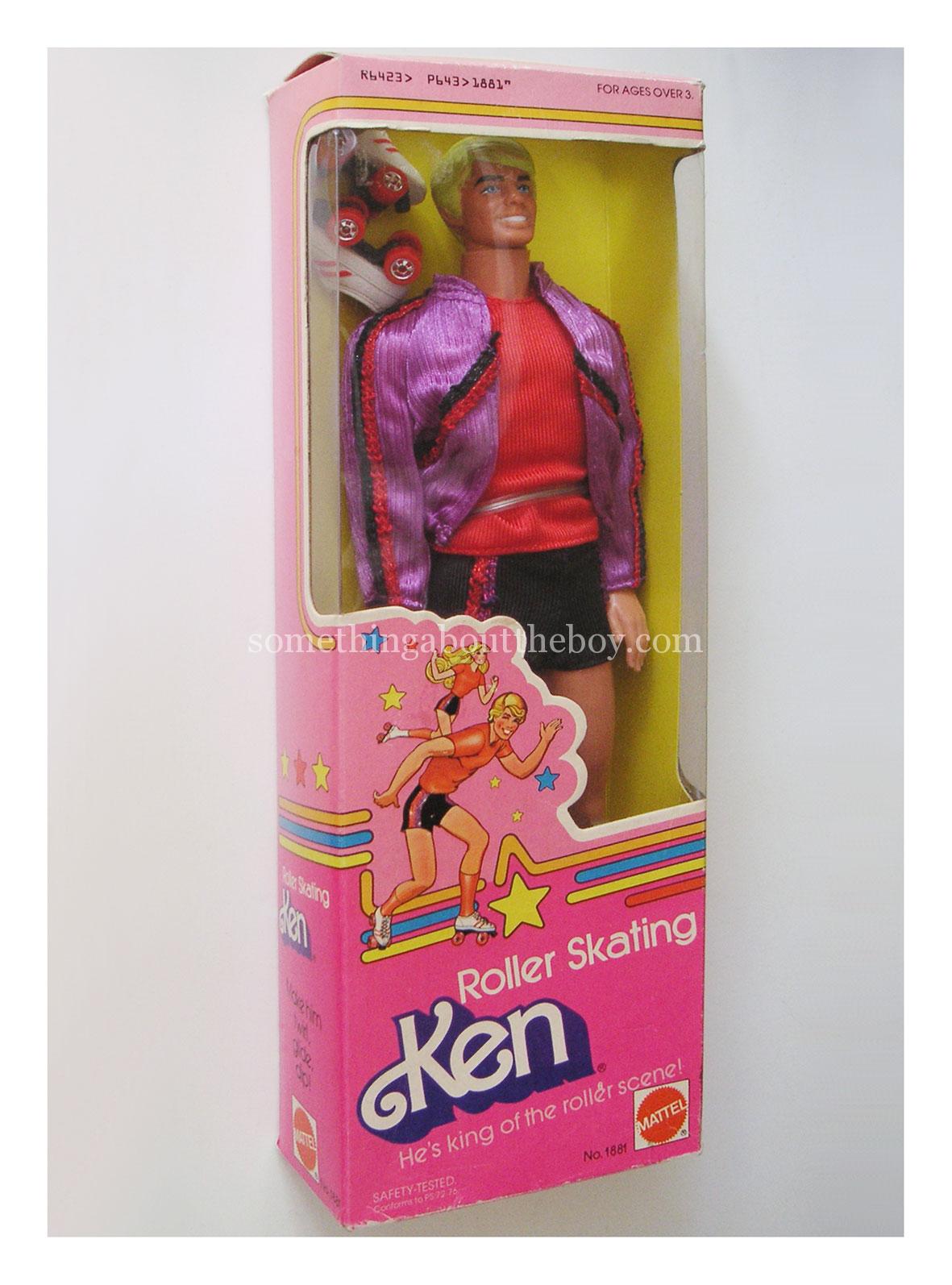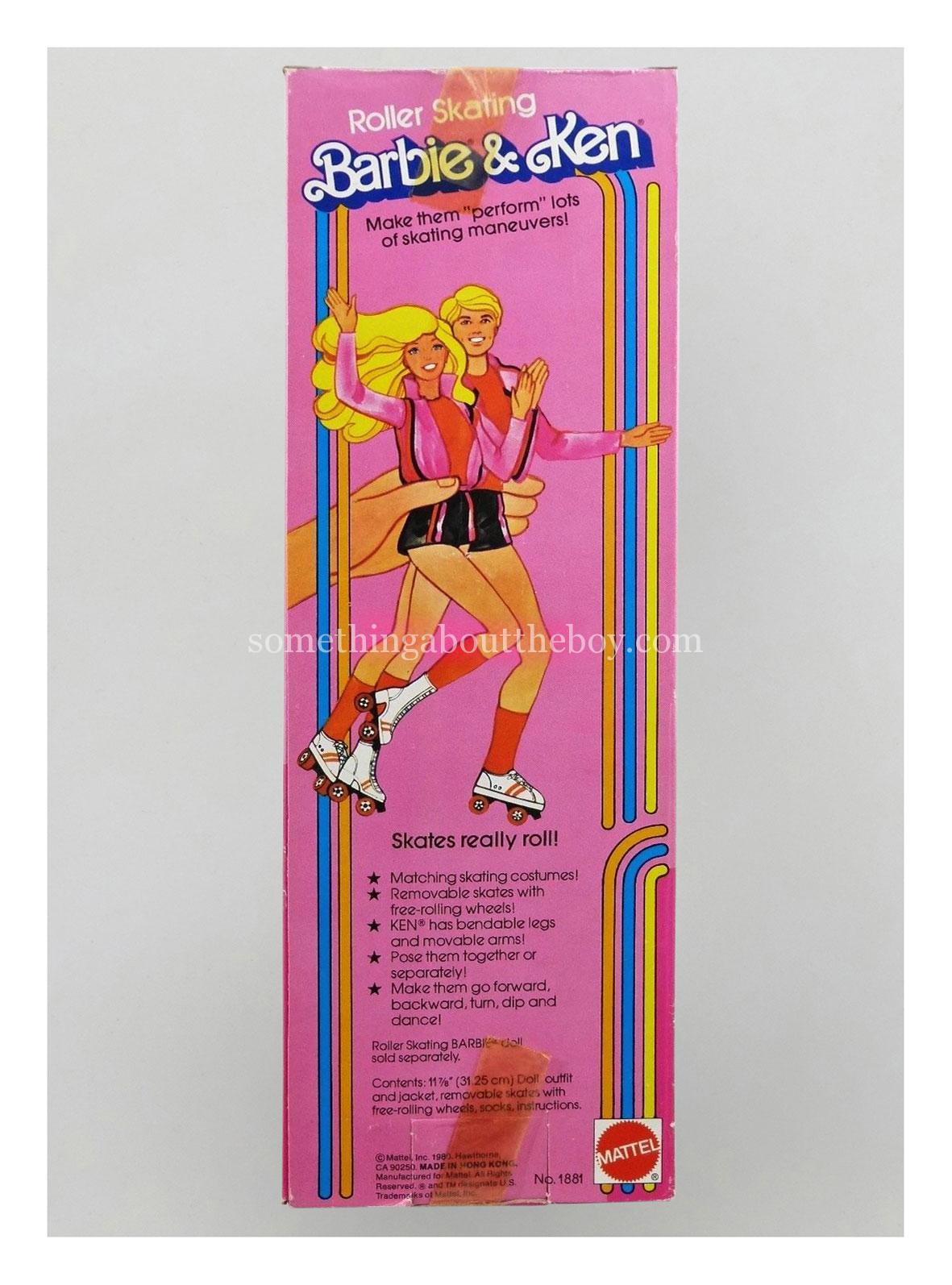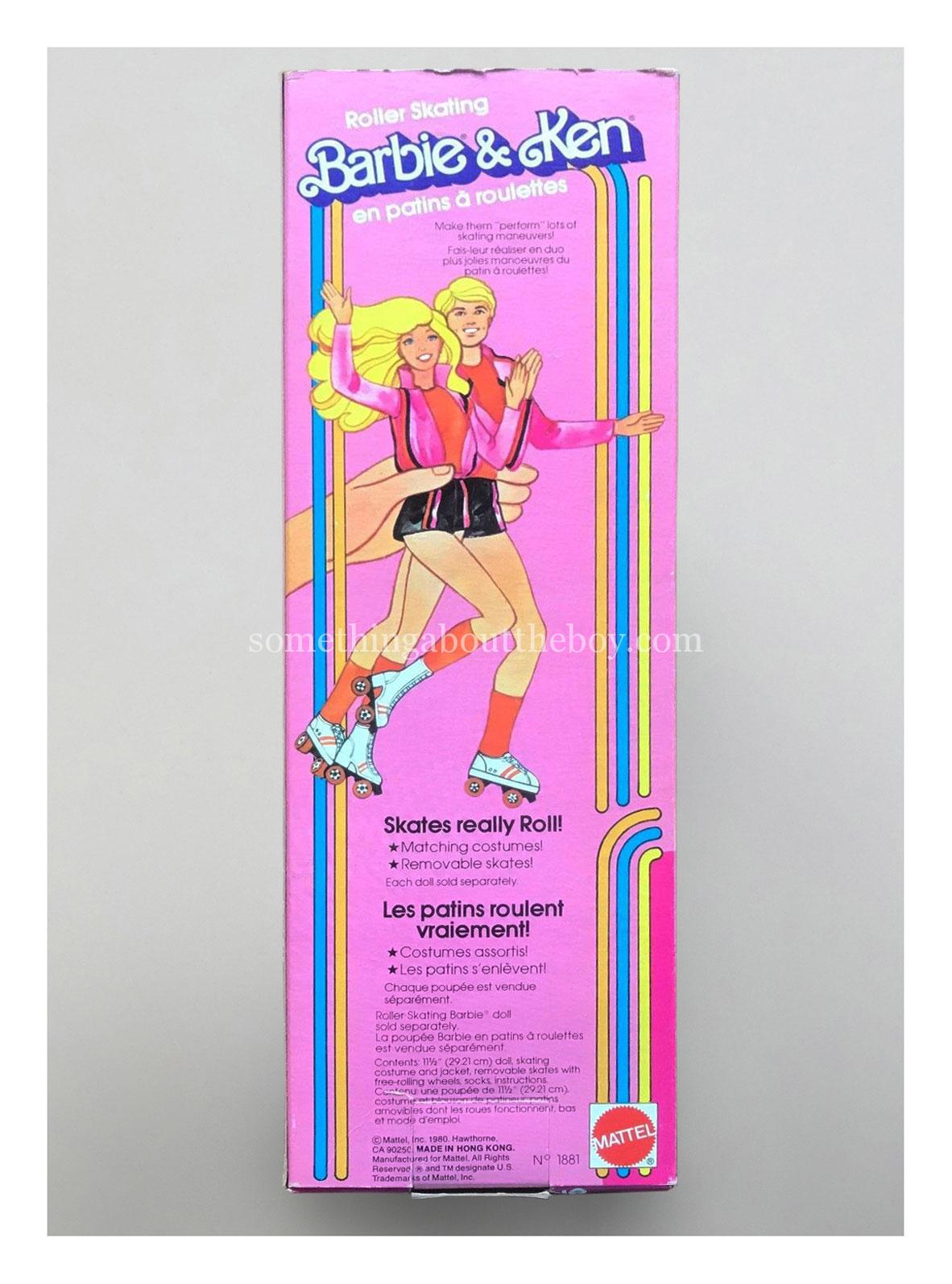 ---
SCOTT
Skipper's boyfriend Scott is the same size, with the same body-mold, as Mattel's Jimmy Osmond doll, but Scott was made in the Philippines. The stamp on his back even has the Jimmy code number, with Philippines rather clumsily added, so Scott could well be the result of Mattel recycling unsold Jimmy dolls. He certainly didn't last long, and no other versions or extra outfits were produced.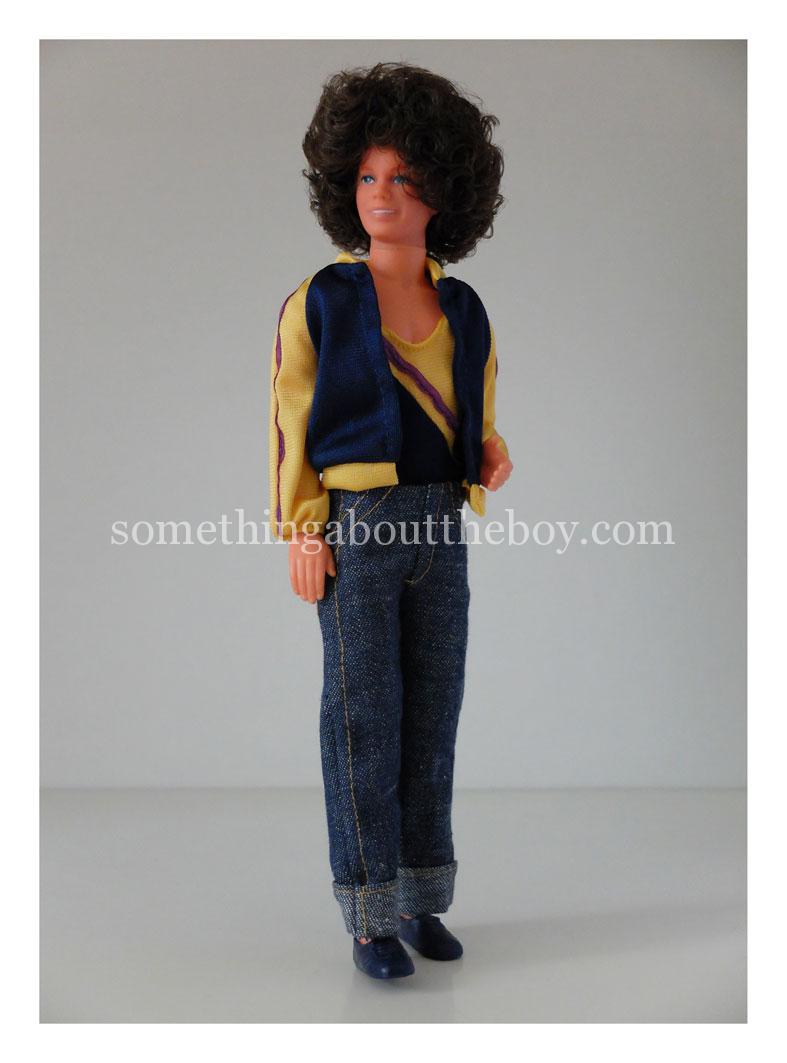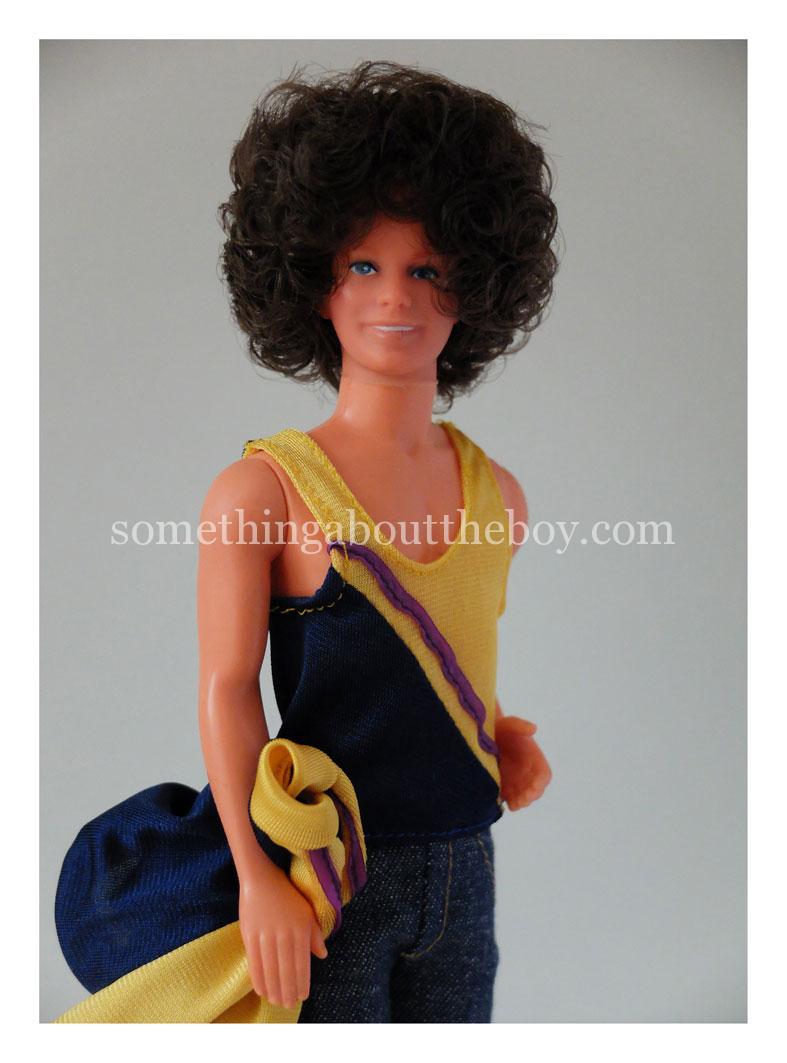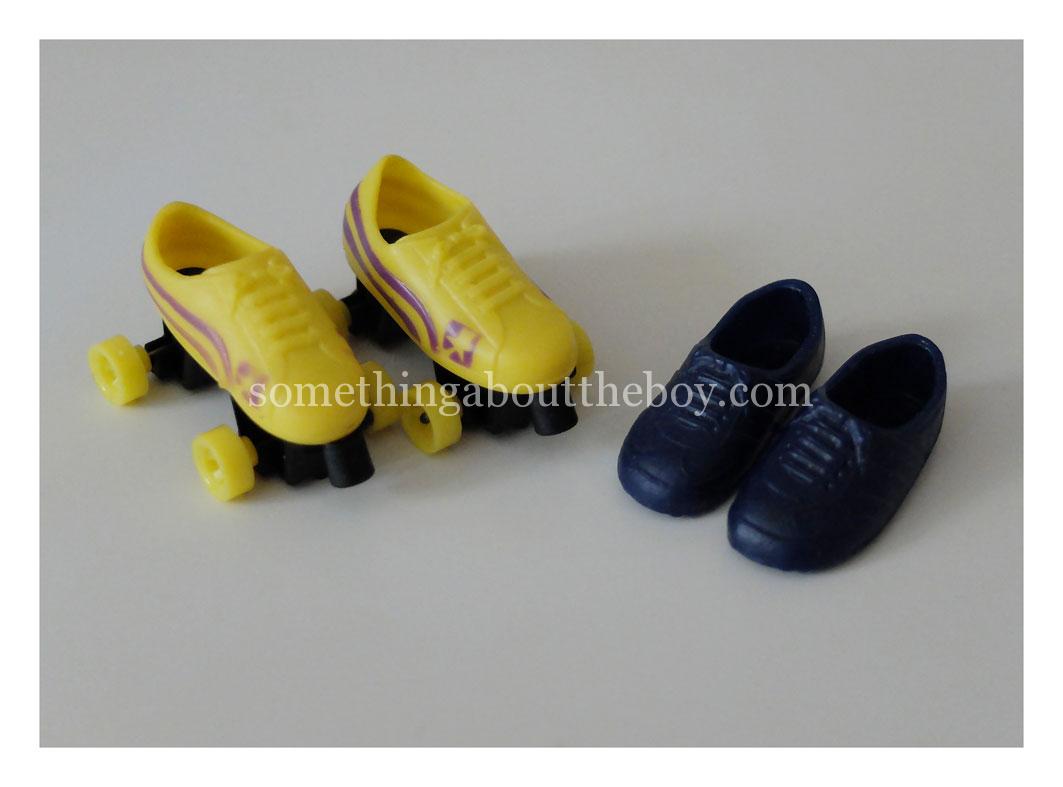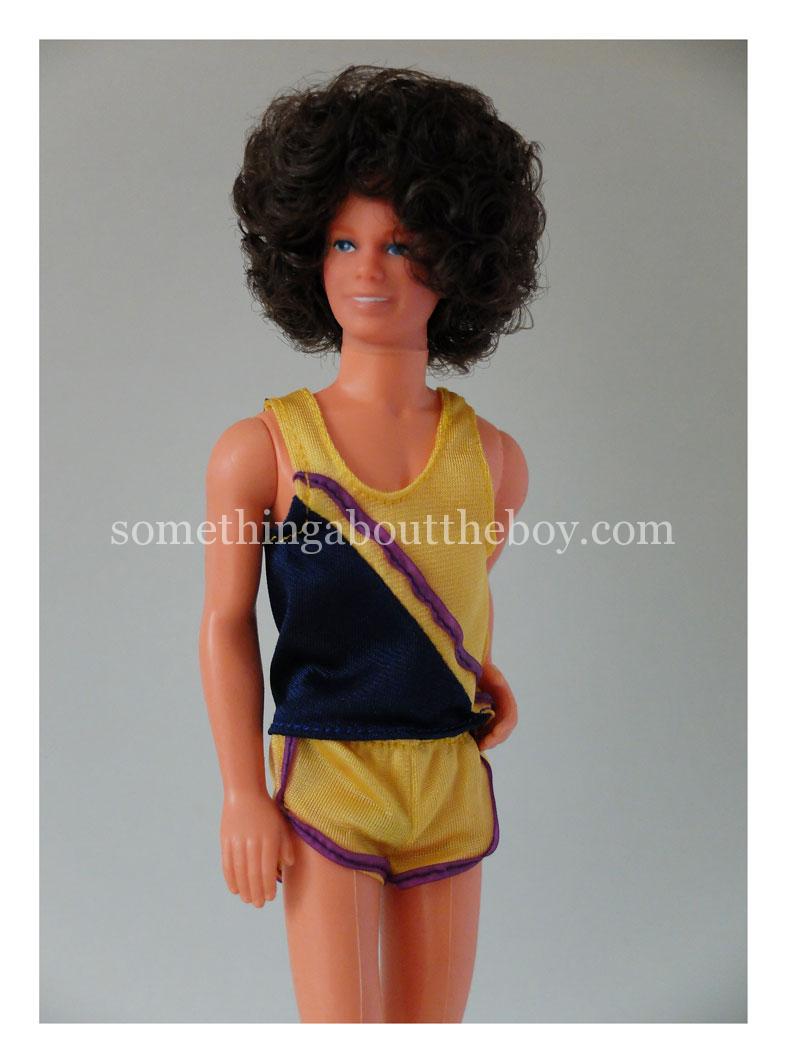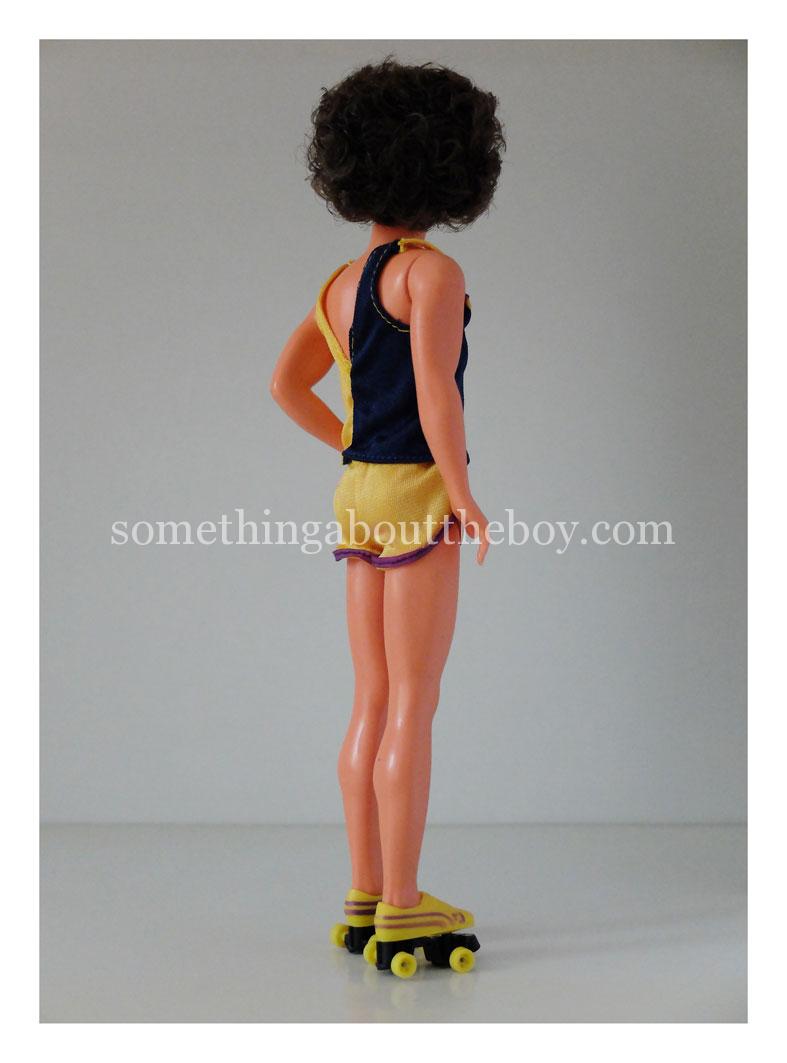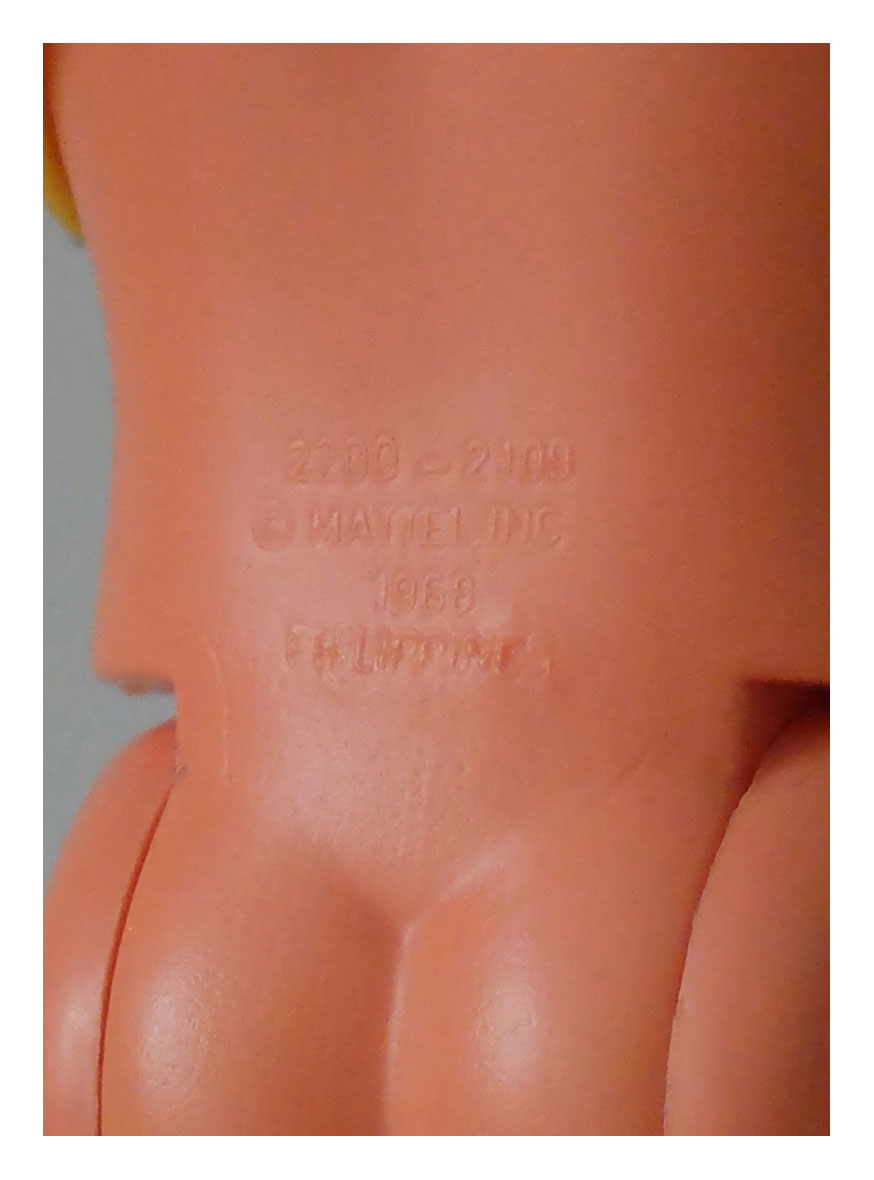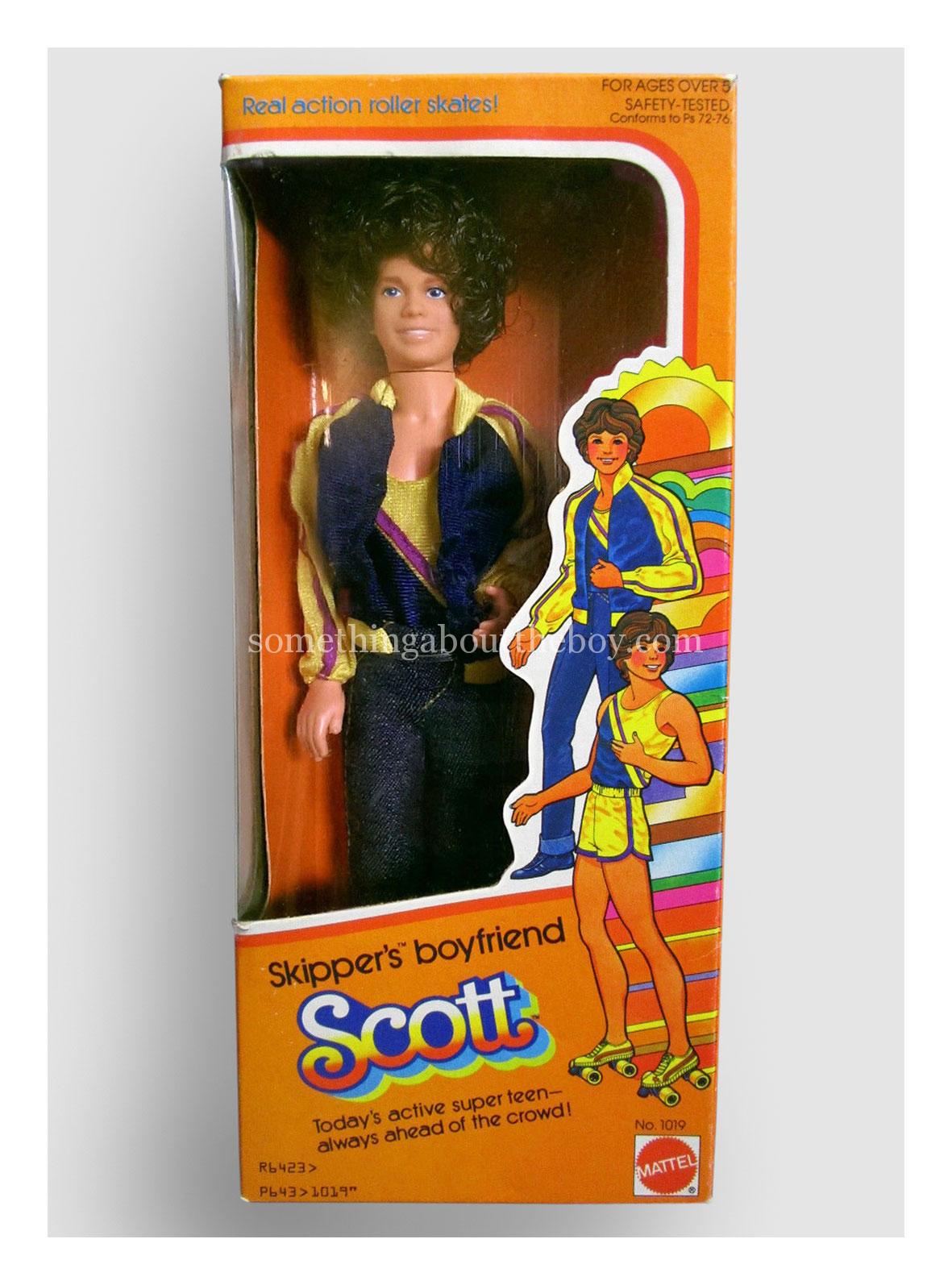 ---
BOOKLETS & CATALOGUES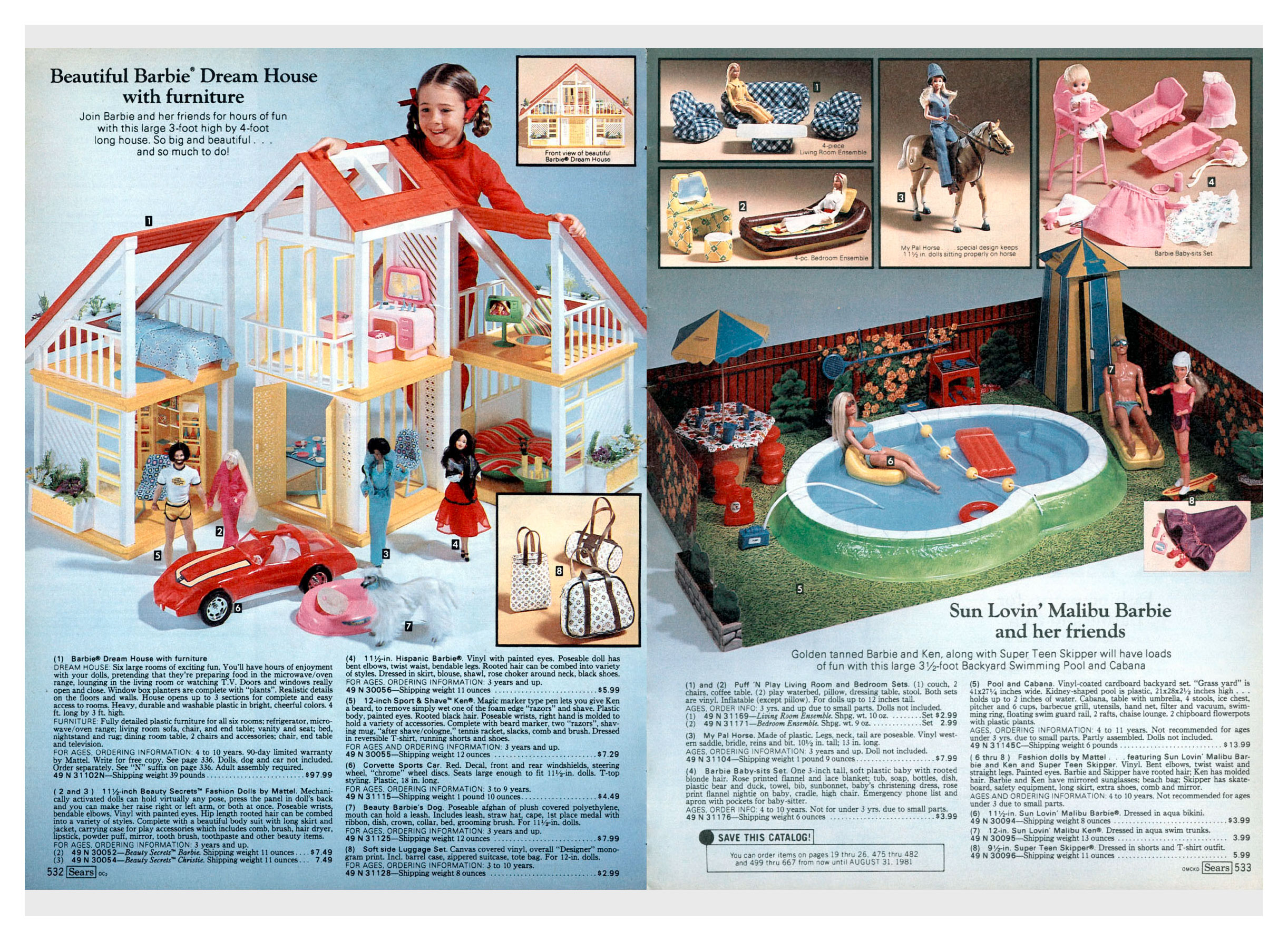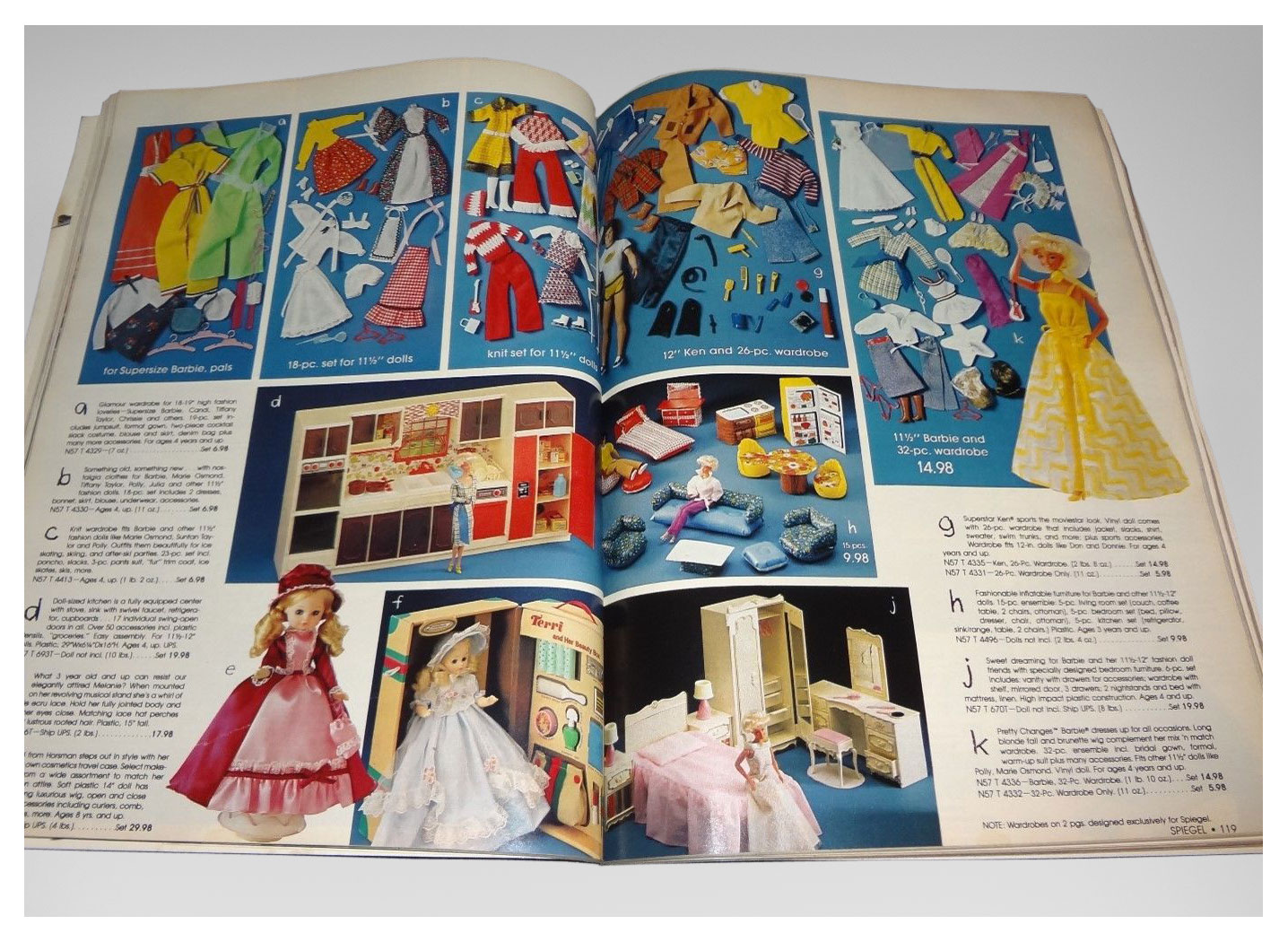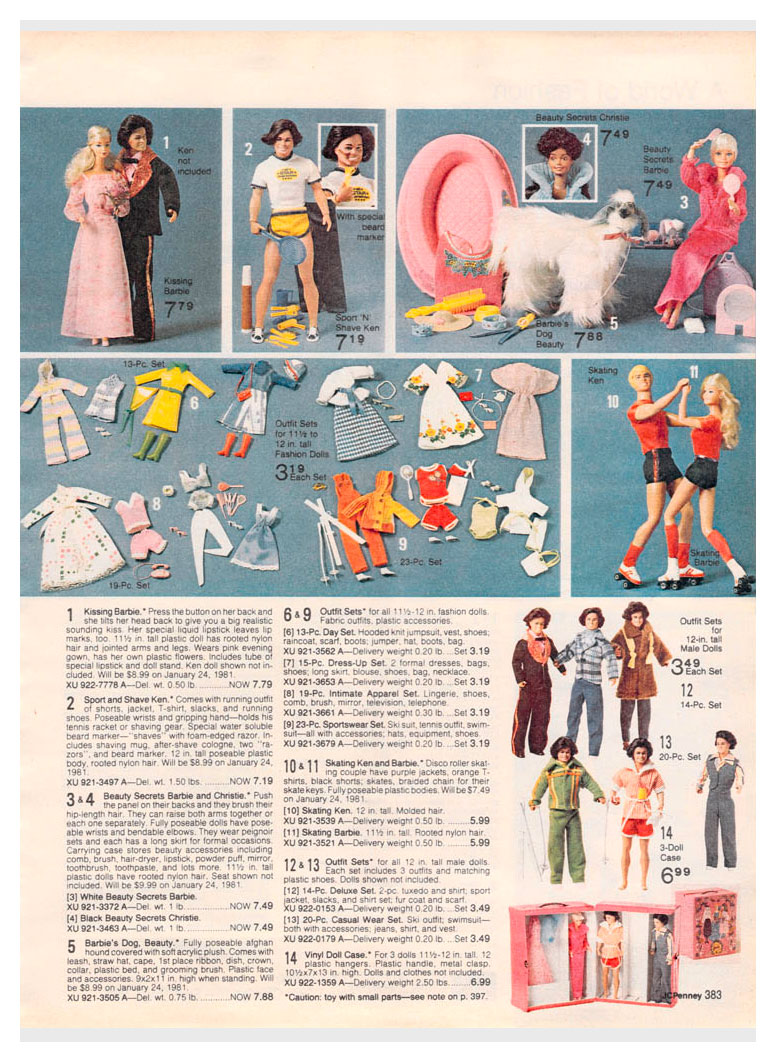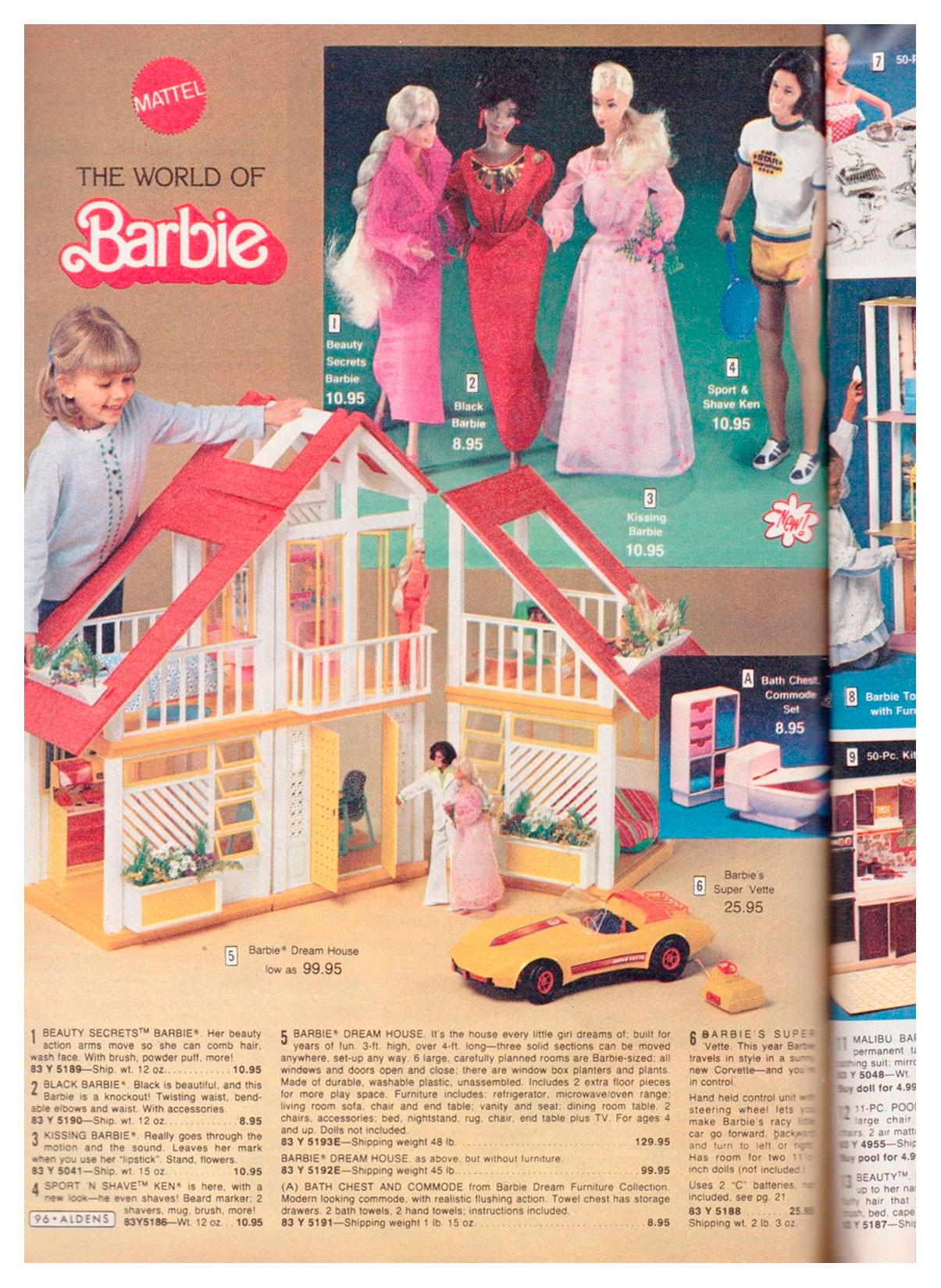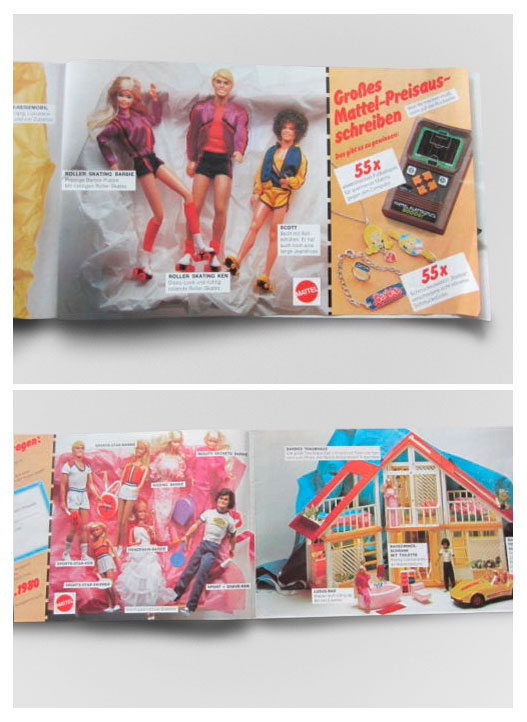 The French Mattel dealer catalogue below left shows that Sports Star Ken (called Ken Champion in France) was sold in a limited edition.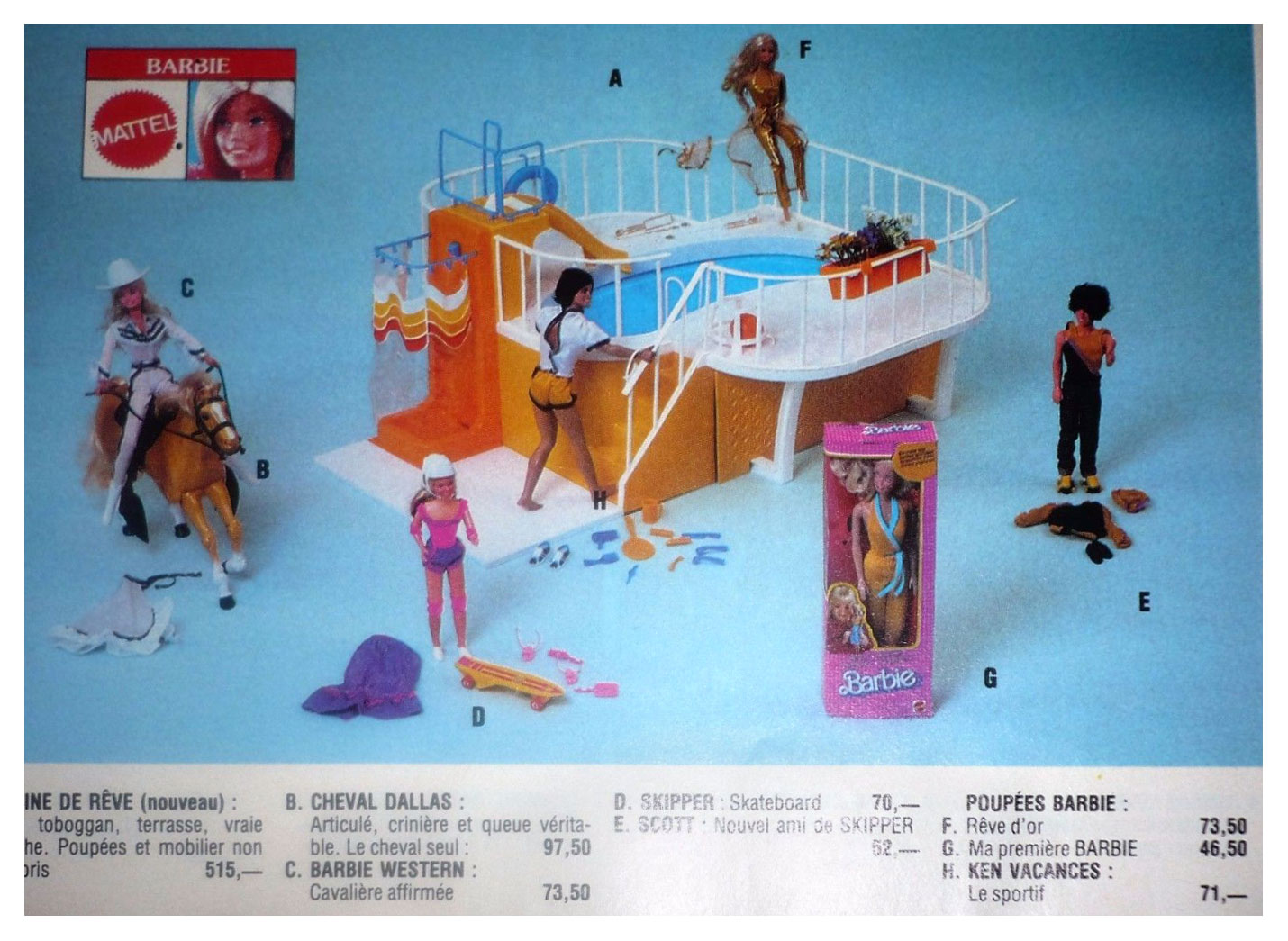 ---
ARTICULATION
All Star Ken (below, top left) is similar to Sport & Shave Ken, in that they both have flexible bodies, jointed wrists, and arms that bend at the elbow. Their bodies can be distinguished from one another by the hands. Sport & Shave Ken has differently-shaped hands (top right). All other dolls with this more articulated body-mold have arms which move only at the shoulder (bottom left). Apart from SuperStar Ken, they all have a molded underpants design.
All Superstar era articulated dolls until 1982 have more articulated heads and waists. The similar-looking dolls from 1982 onwards have the regular sideways-only turning heads, and a less flexible waist (bottom right).