Four new outfits were available for 1970. There were also two great Sears exclusives: the first Casual All-Stars Set, and the gift-boxed Red, White 'N Wild Set. All trousers from 1969-71 outfits have working YKK zips. Some have an additional hook-and-eye fastener, and Shore Lines and Bold Gold have zips and belts. The only trousers from this period which were simply elasticated are those from the Casual All-Stars and Action Wear (Slacks Are Back) series. Several variations were made of the outfits this year. The trousers and ties came in different fabrics and/or patterns, and even the socks came in different colours.
---
THE ENSEMBLE PAKS
PLAY IT COOL #1433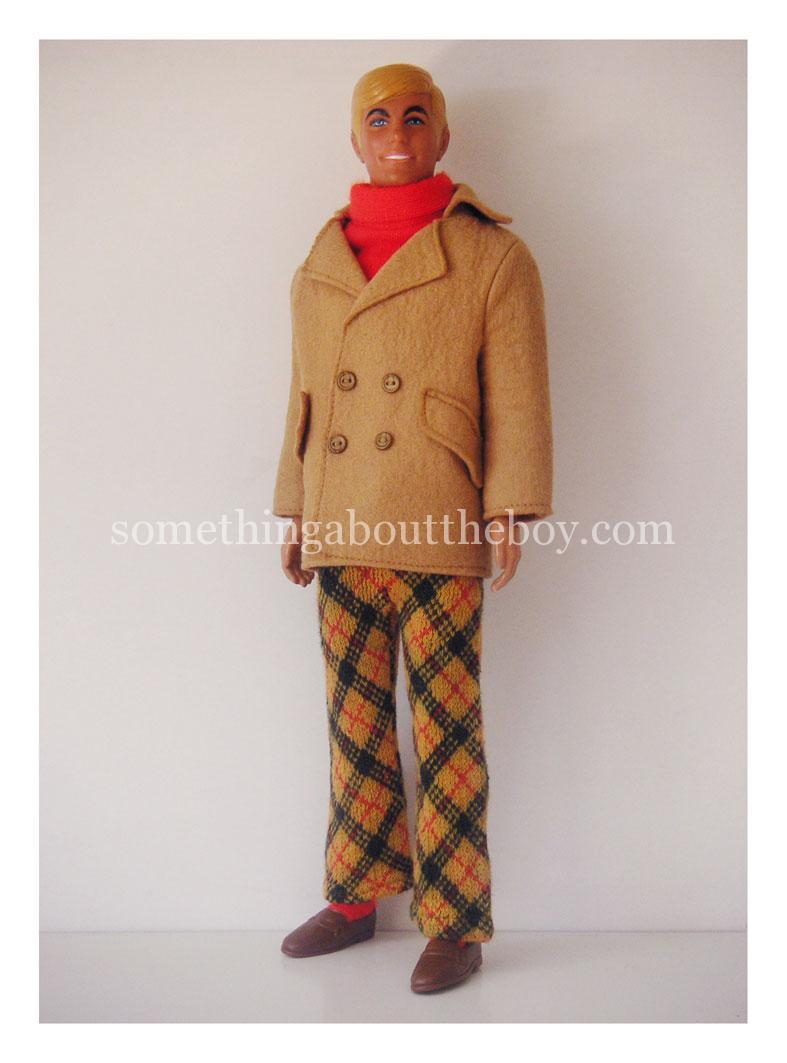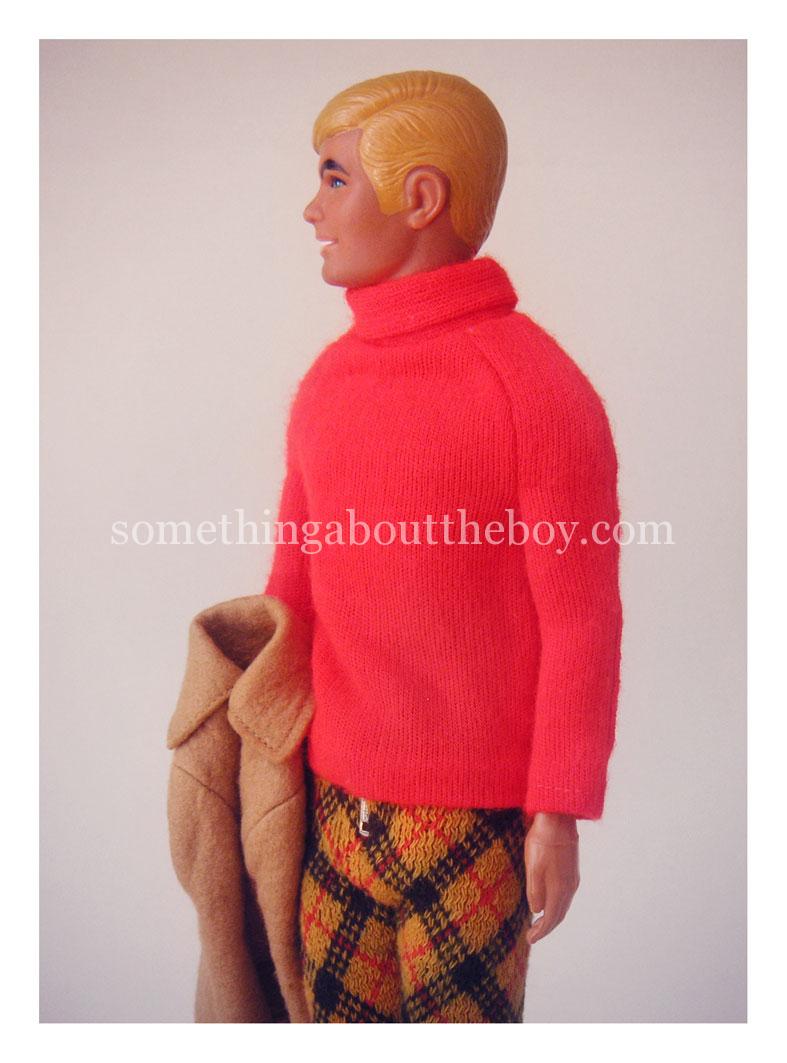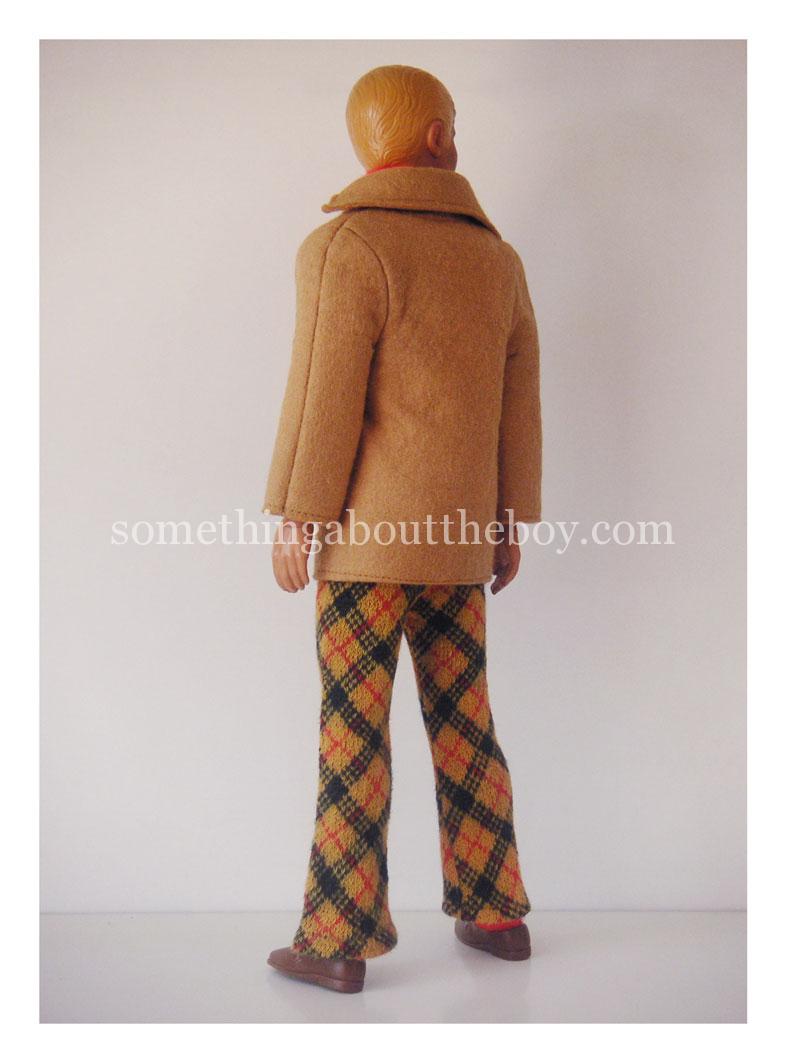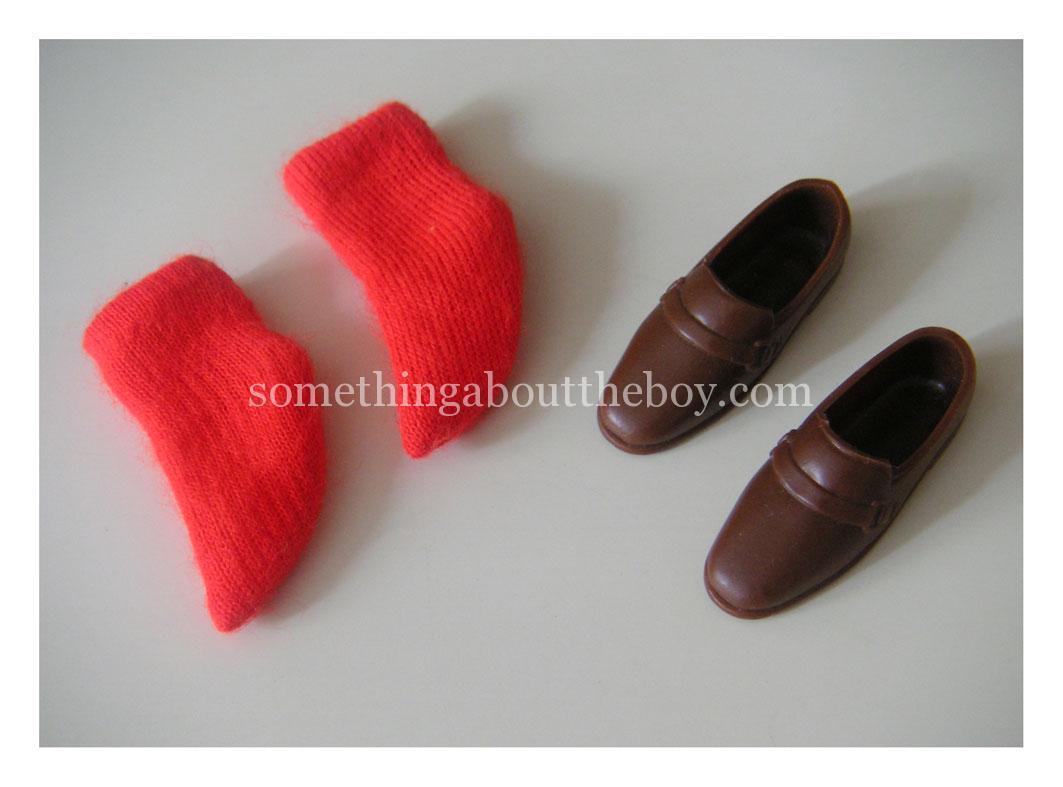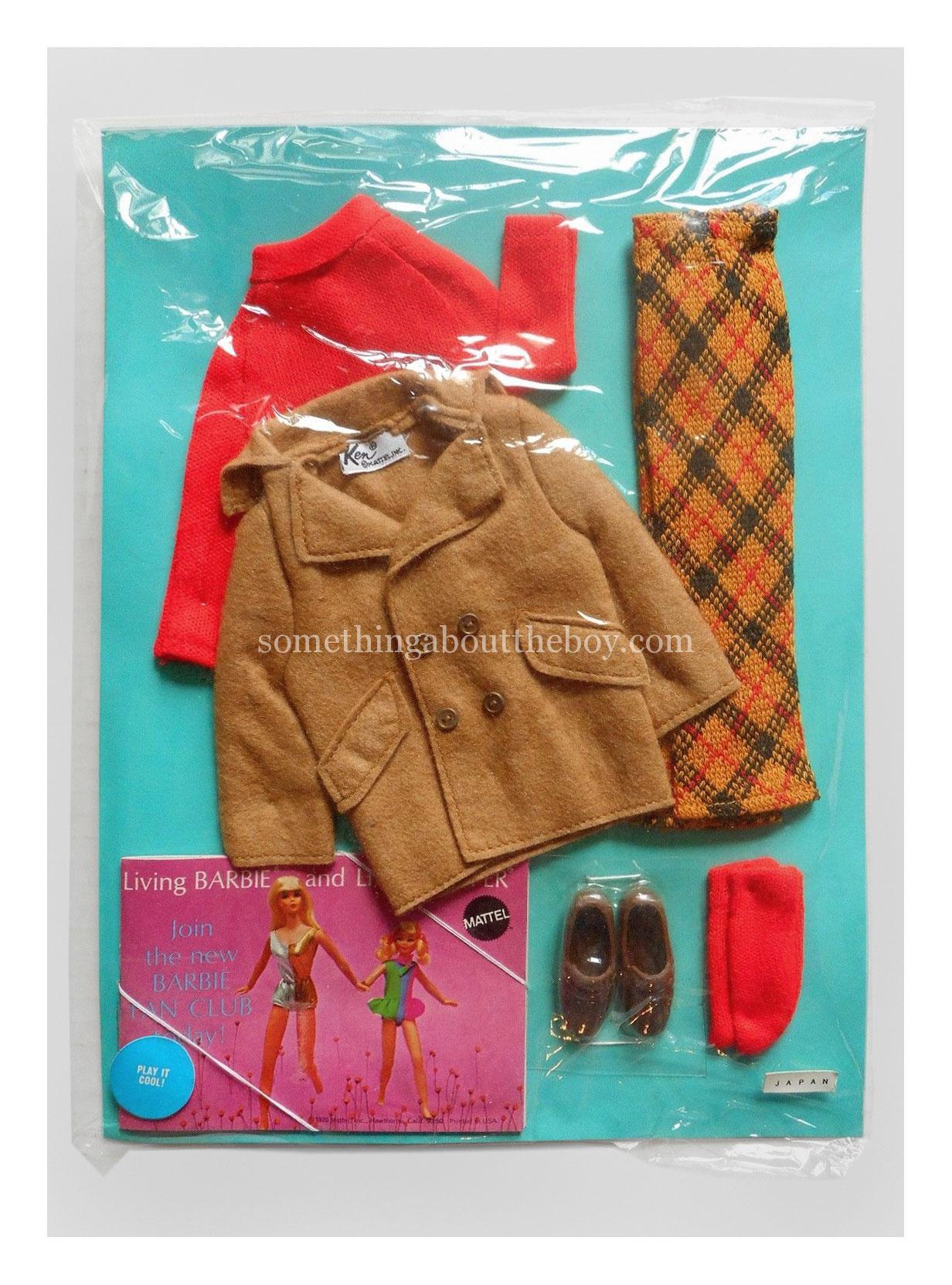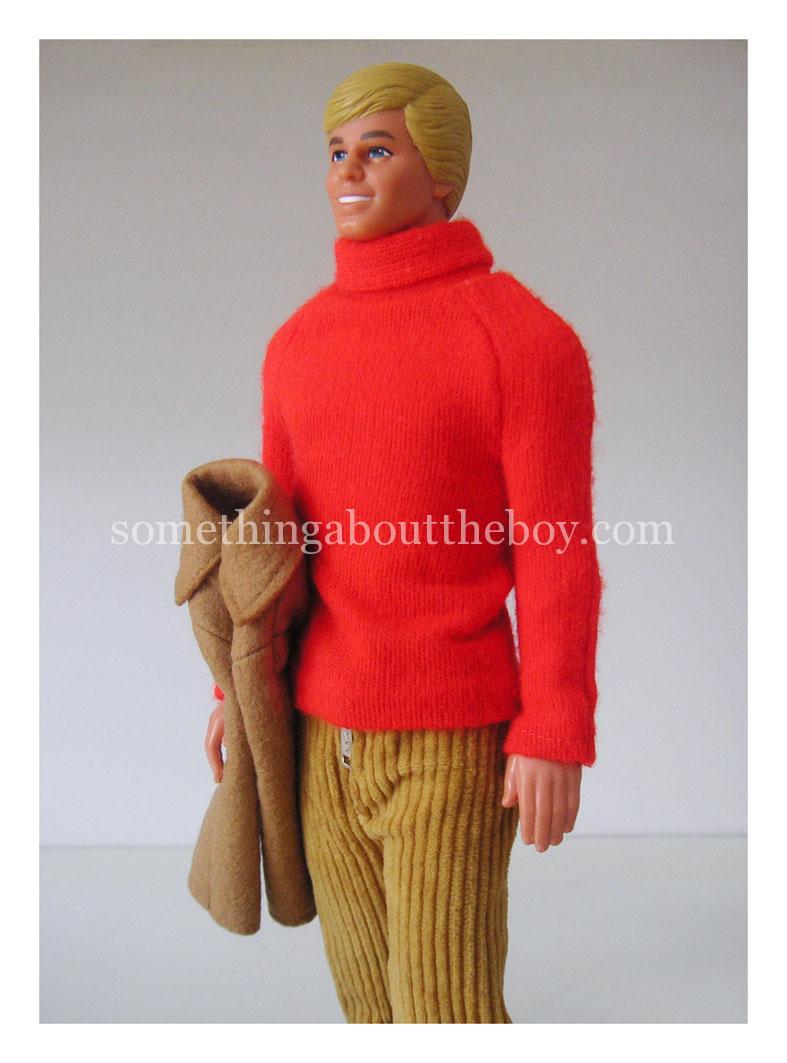 ---
BIG BUSINESS #1434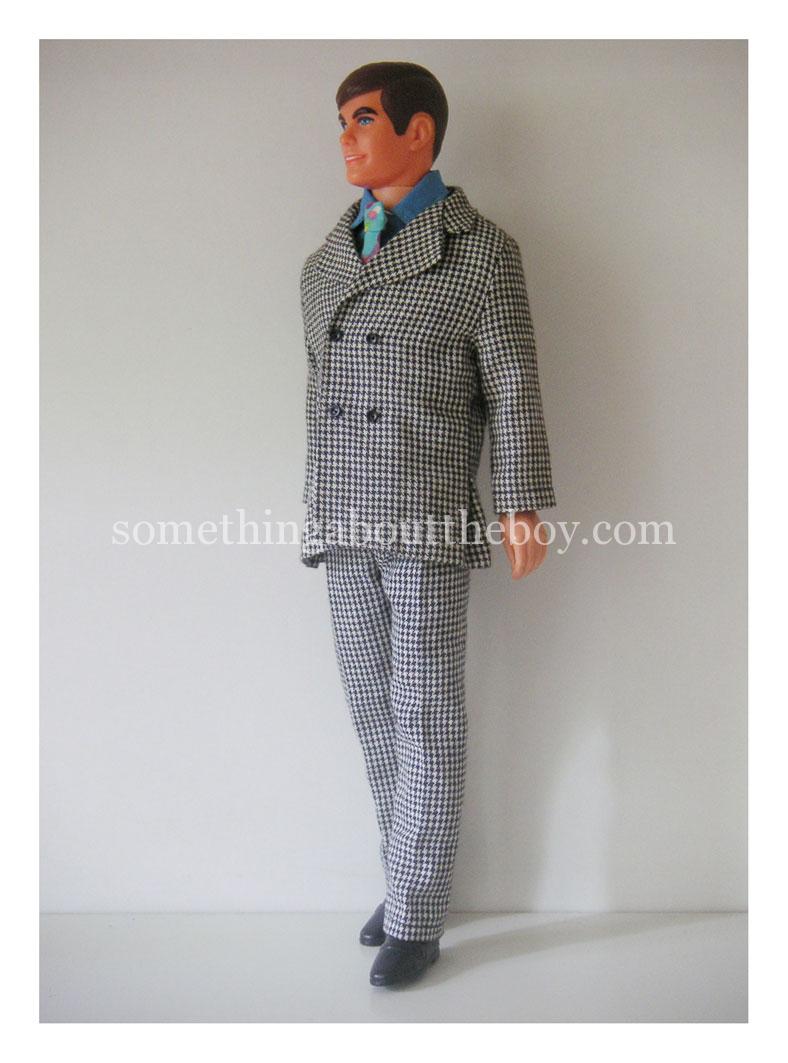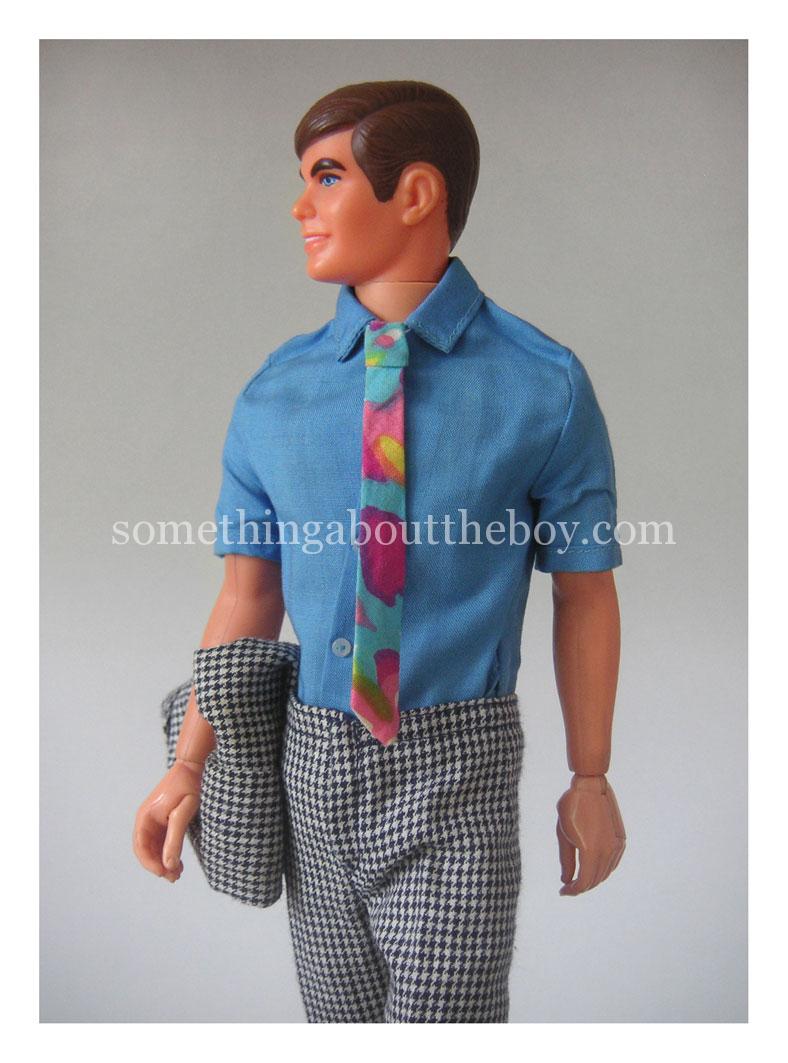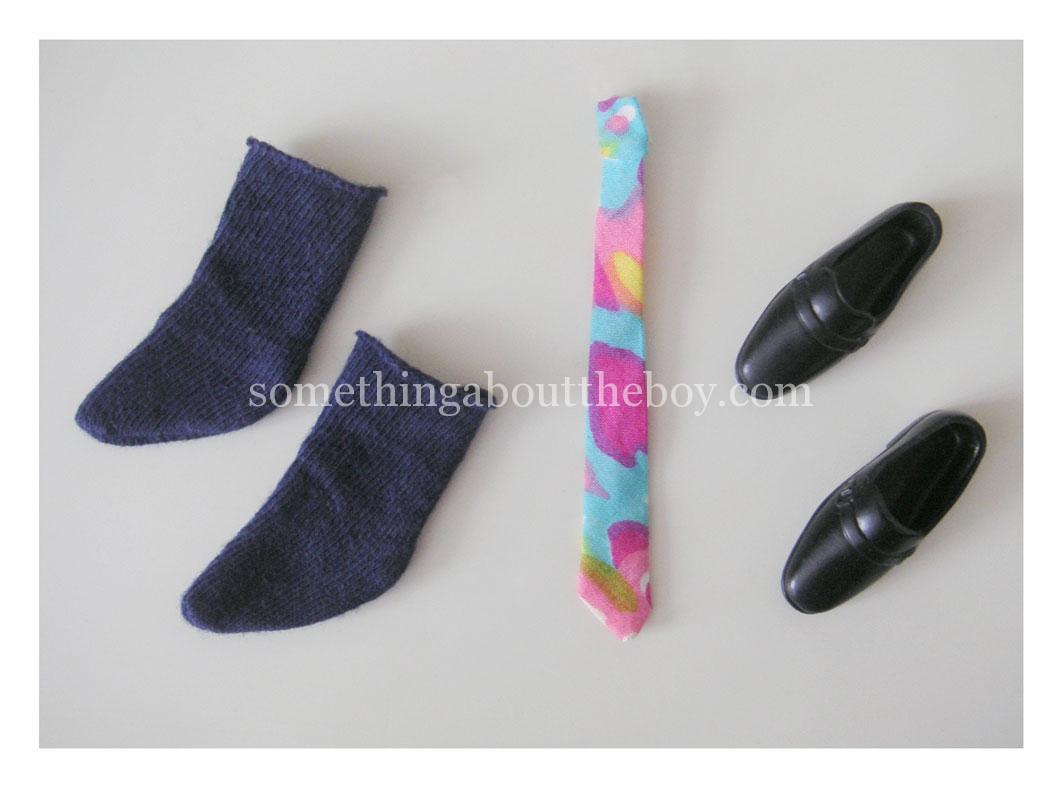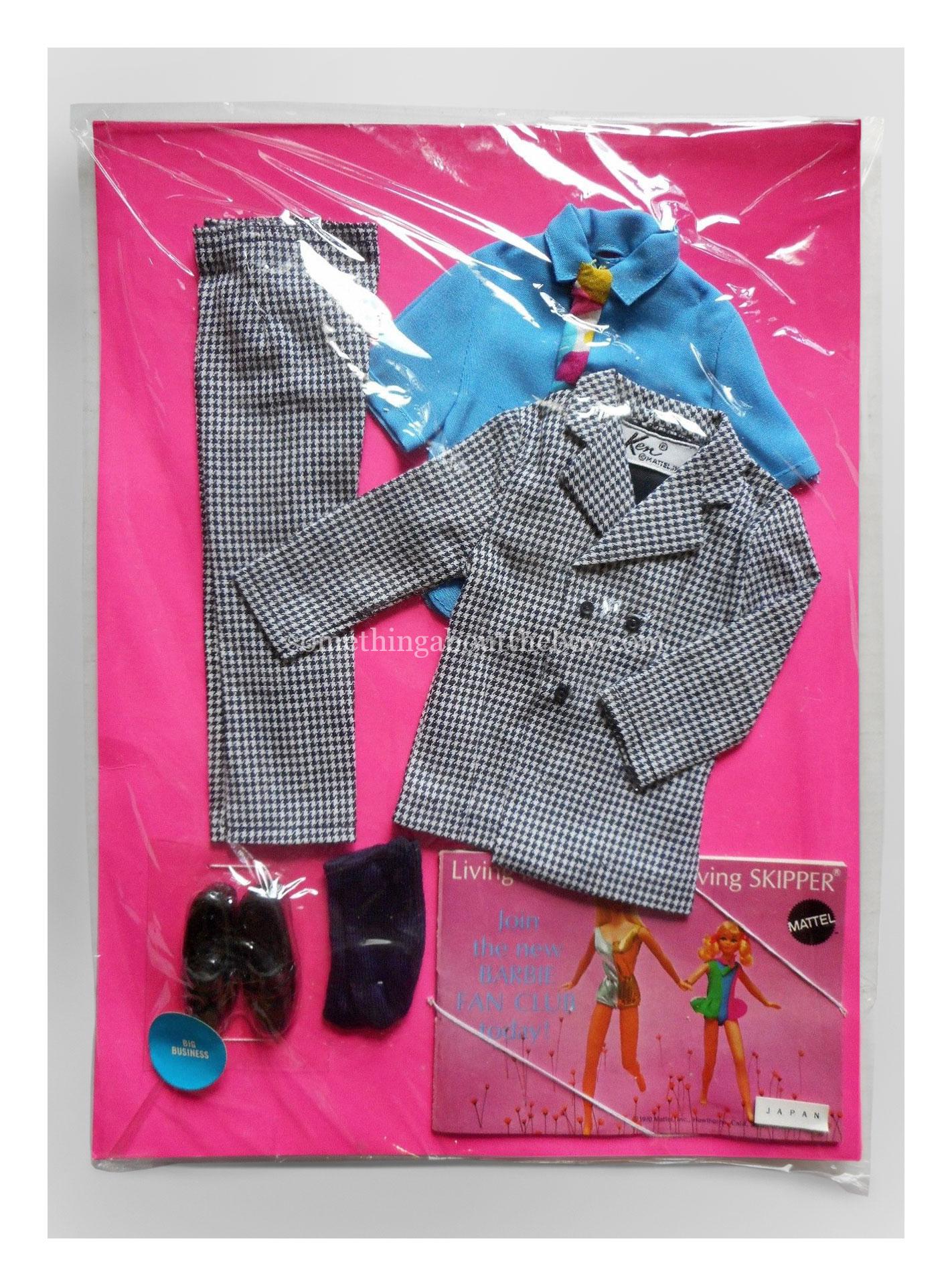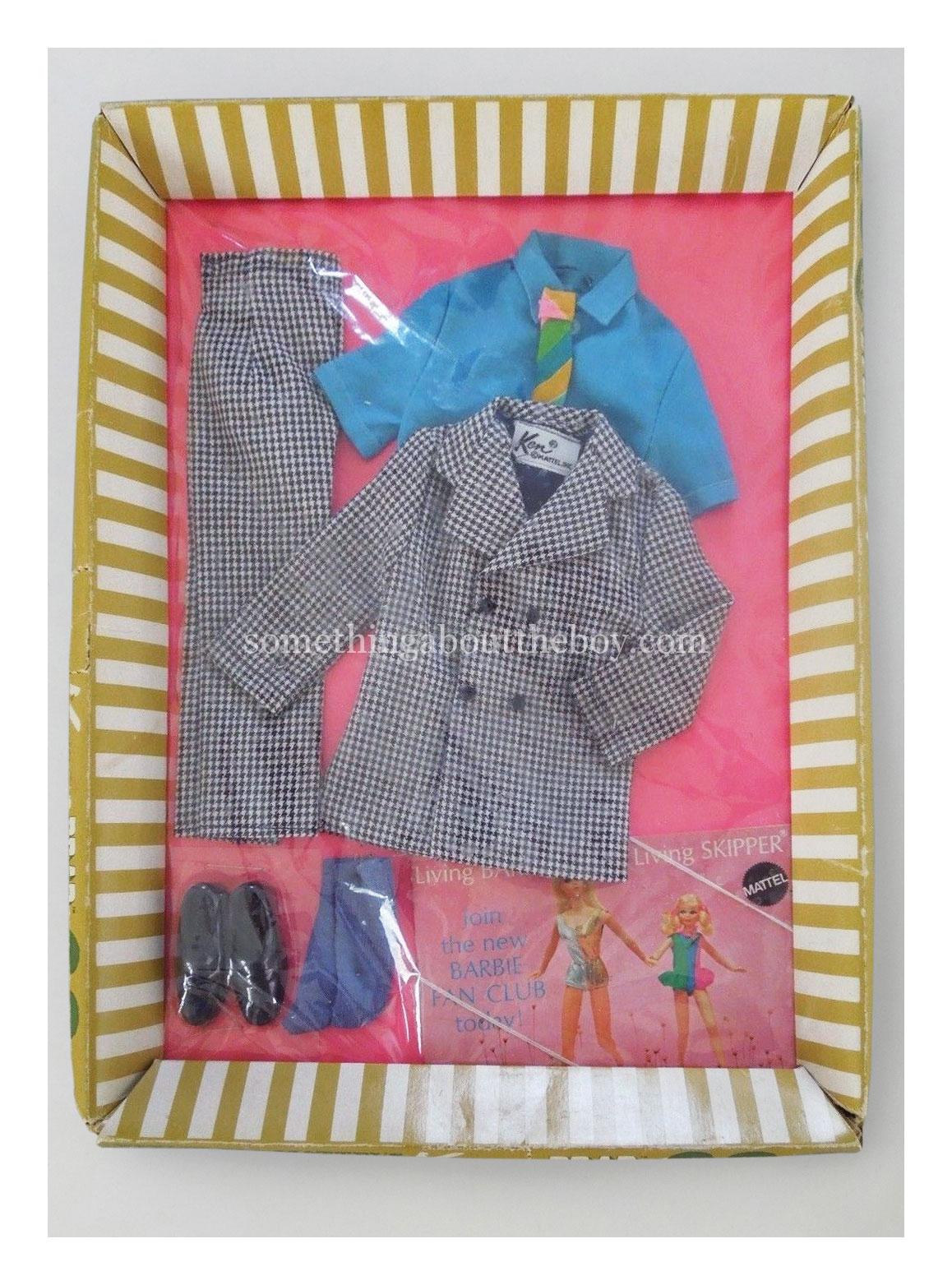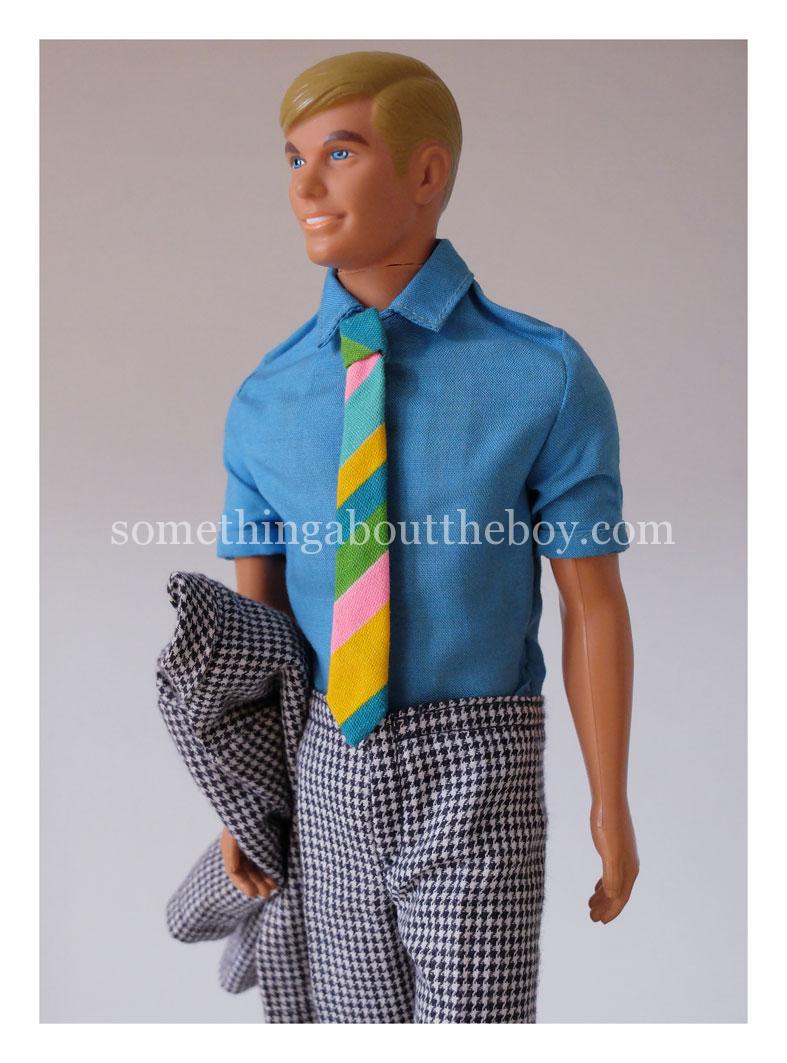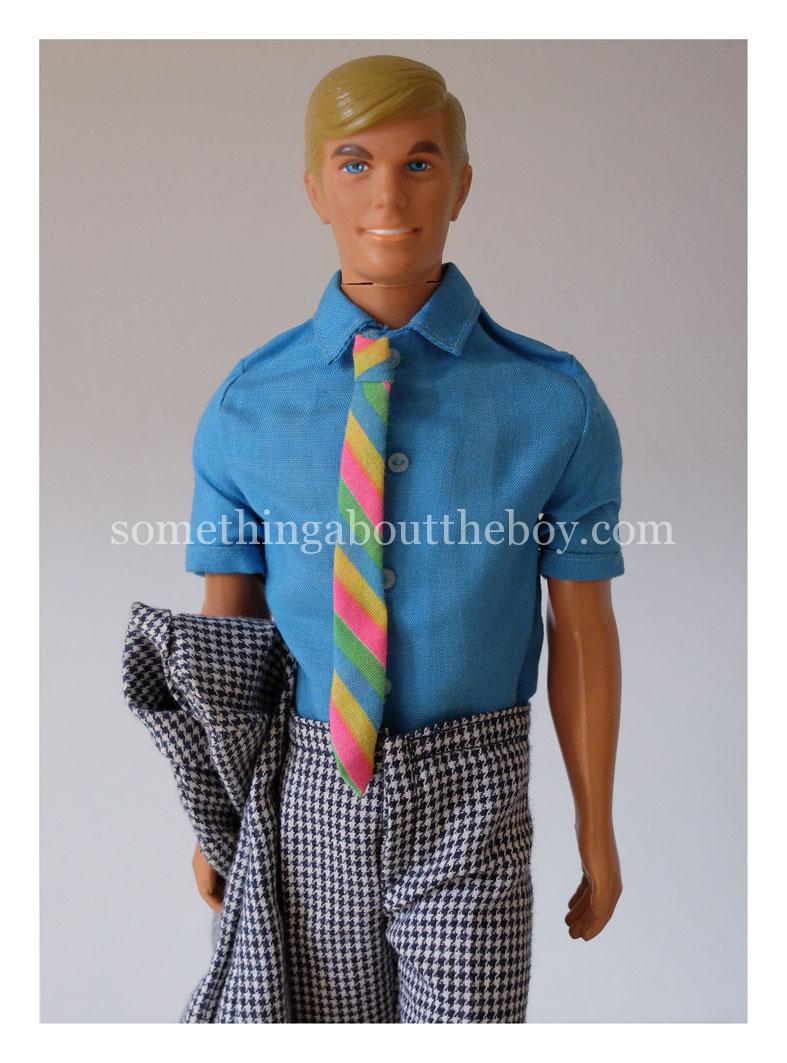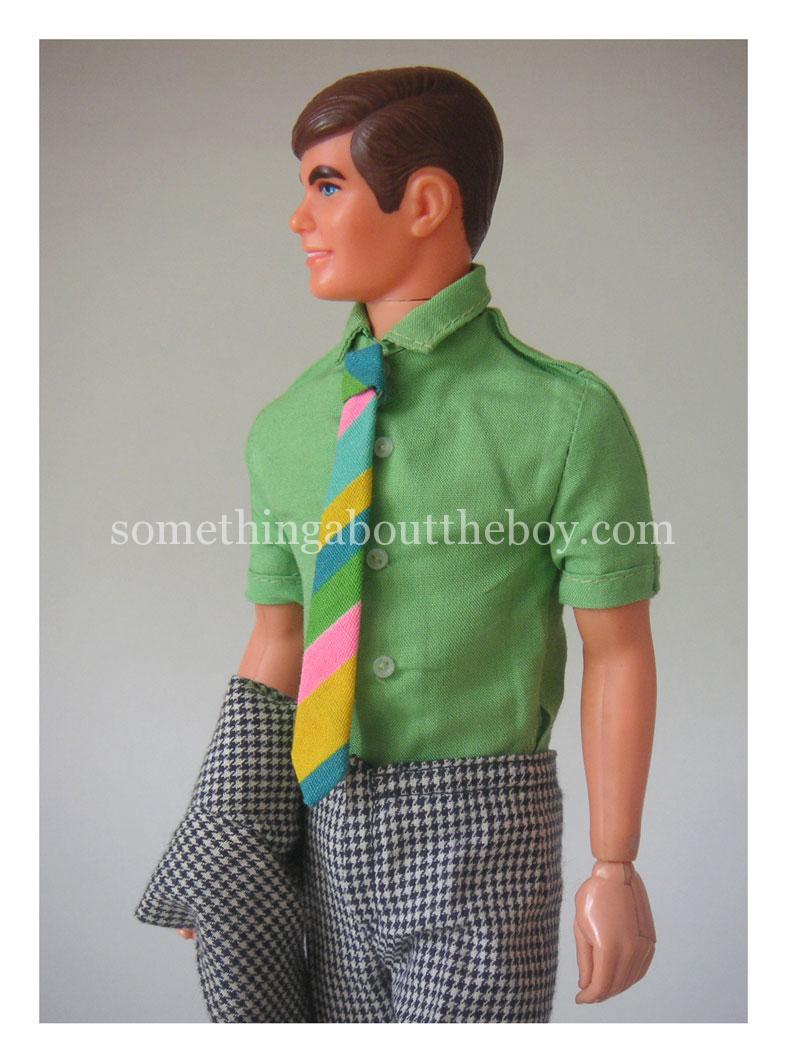 ---
SHORE LINES #1435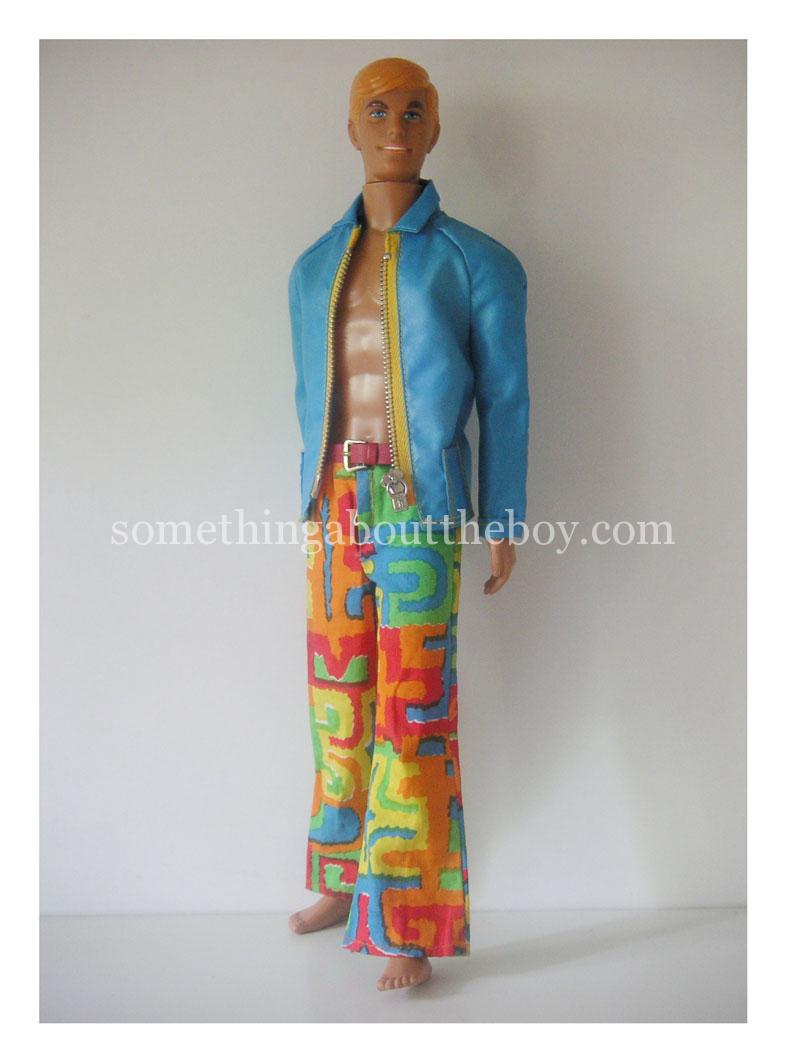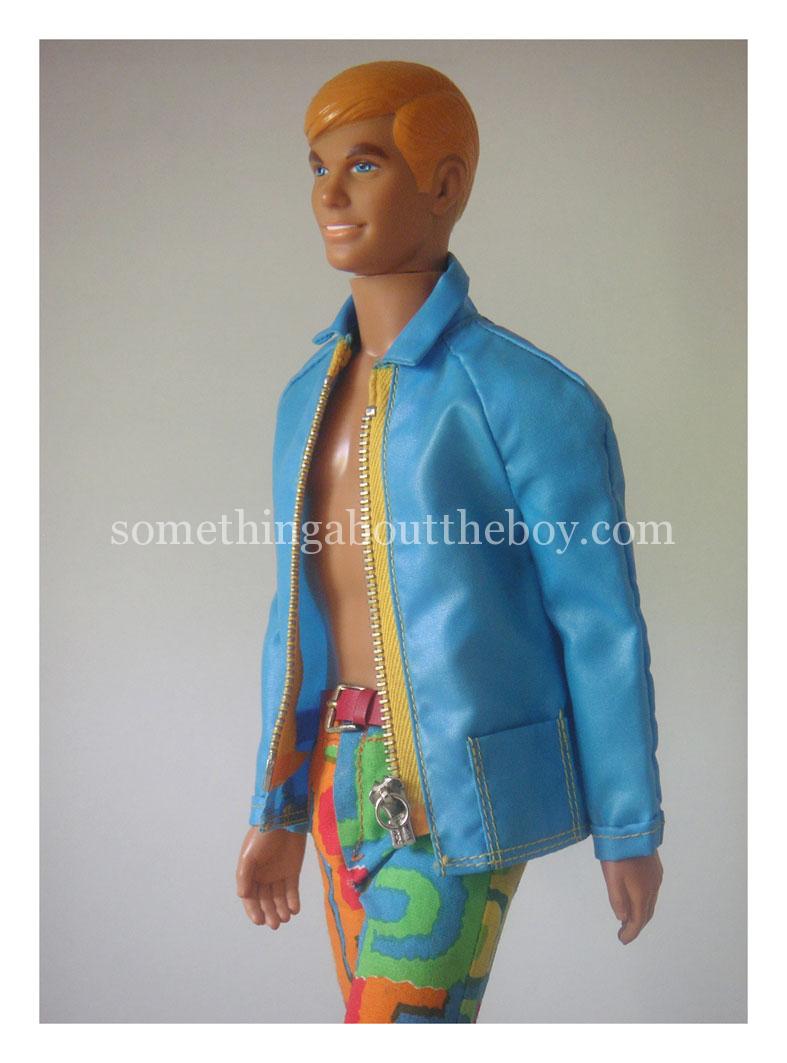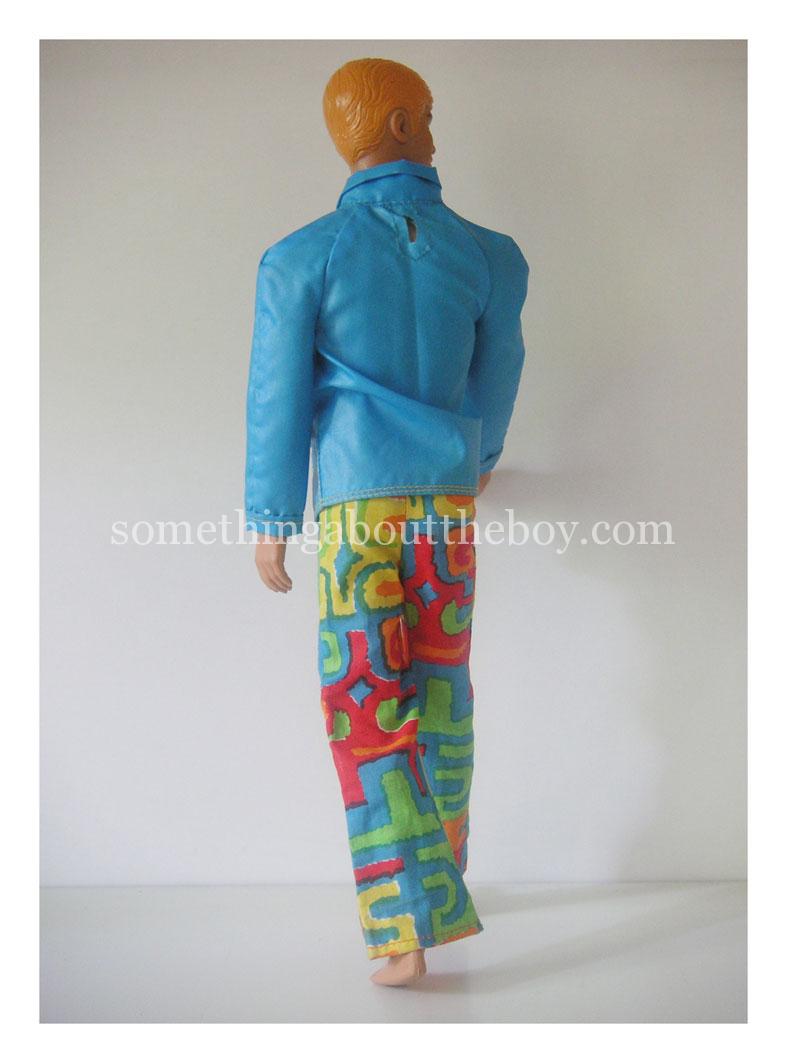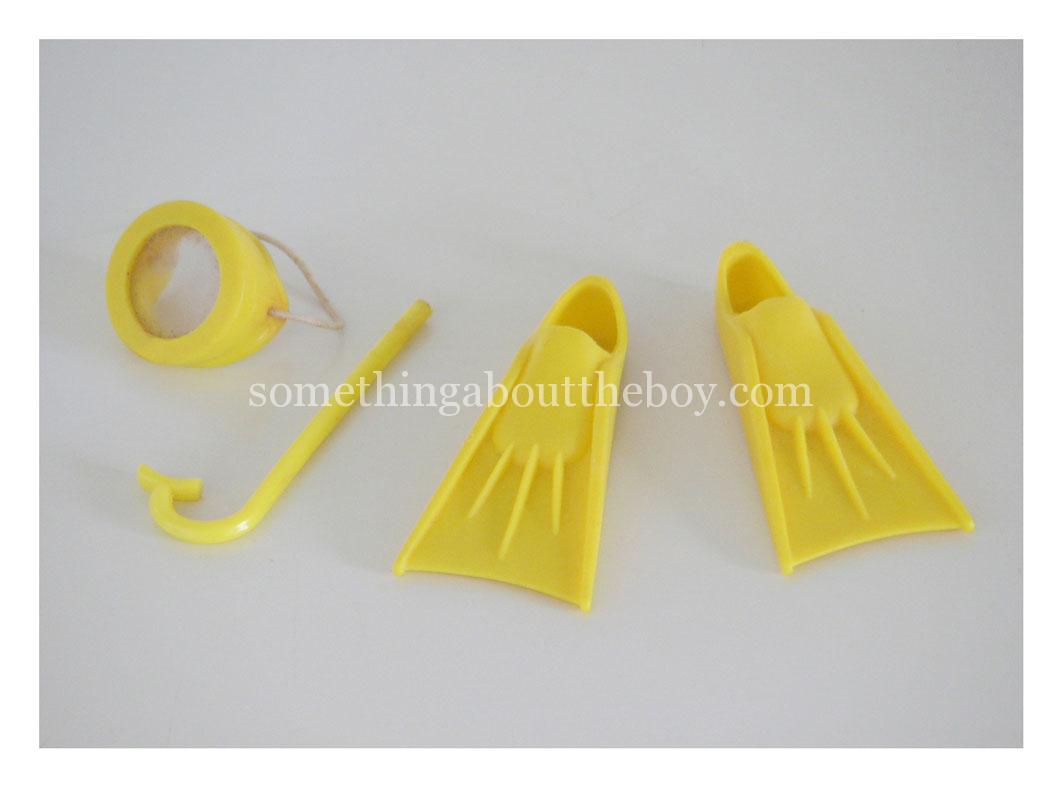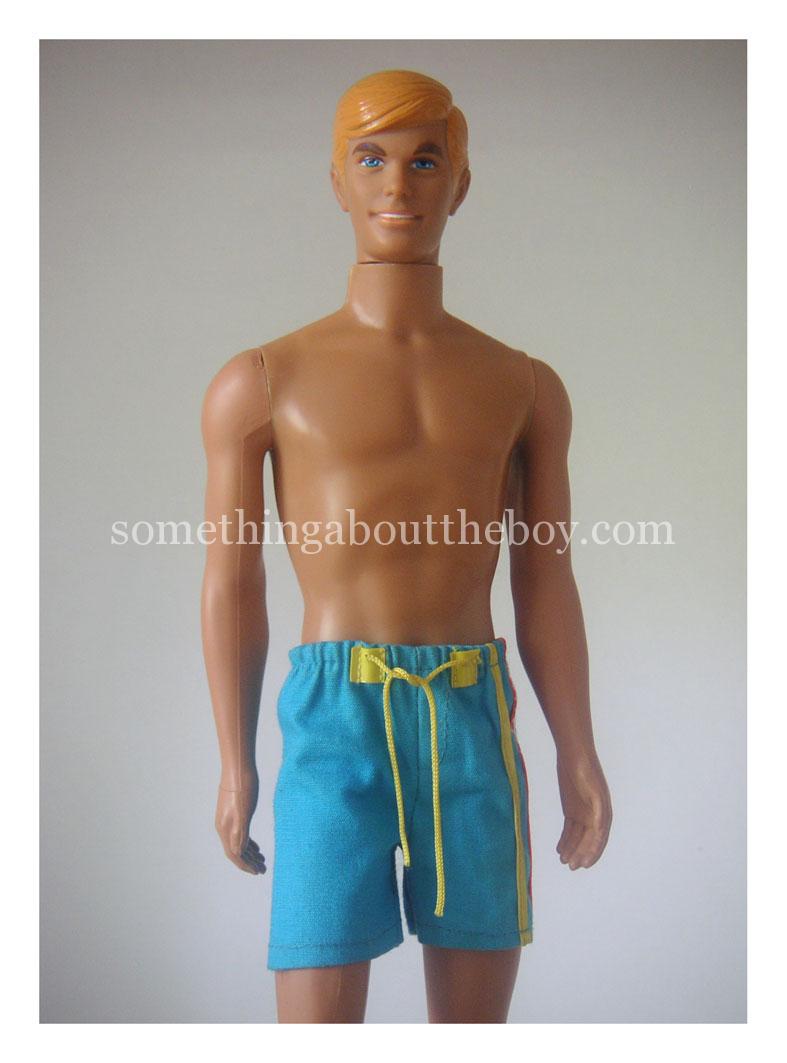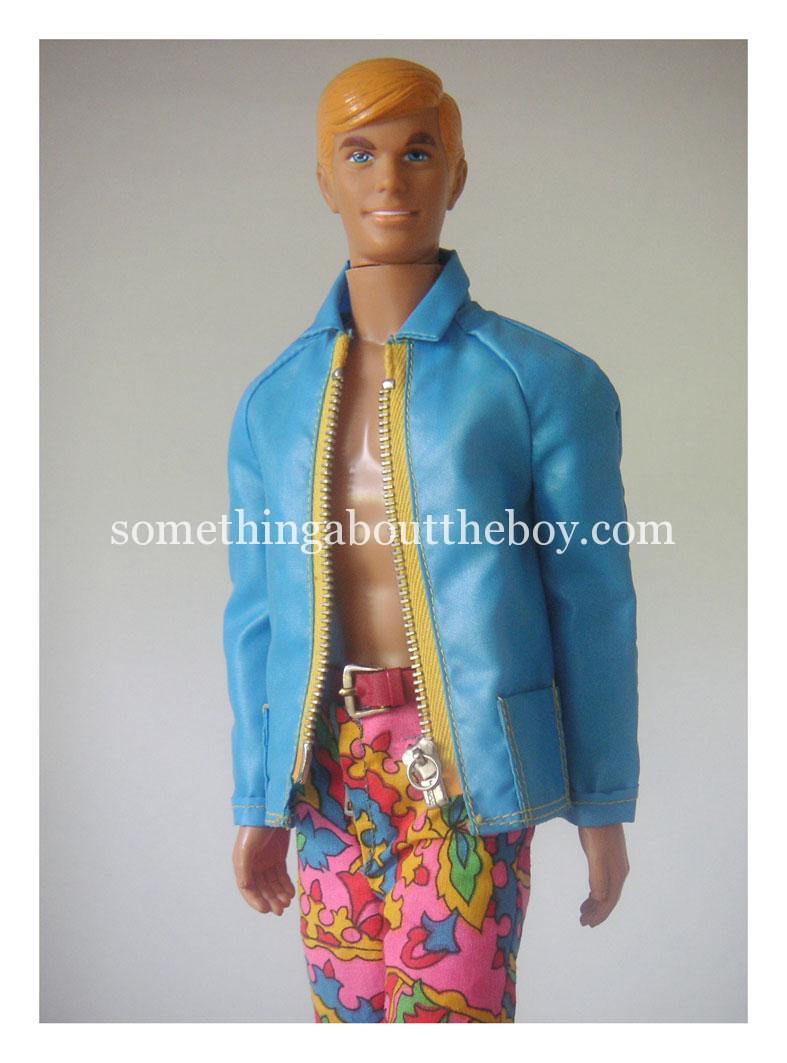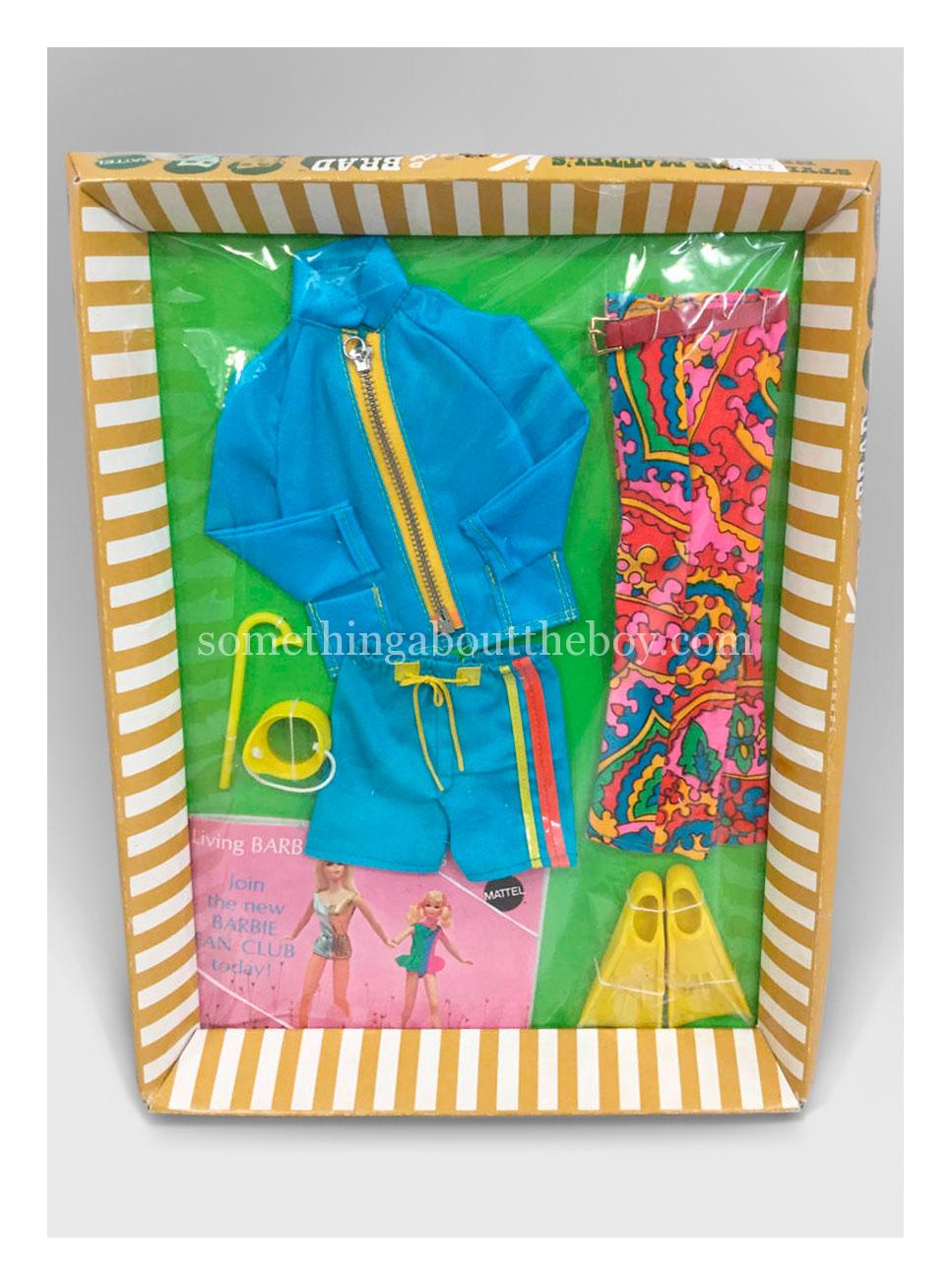 ---
BOLD GOLD #1436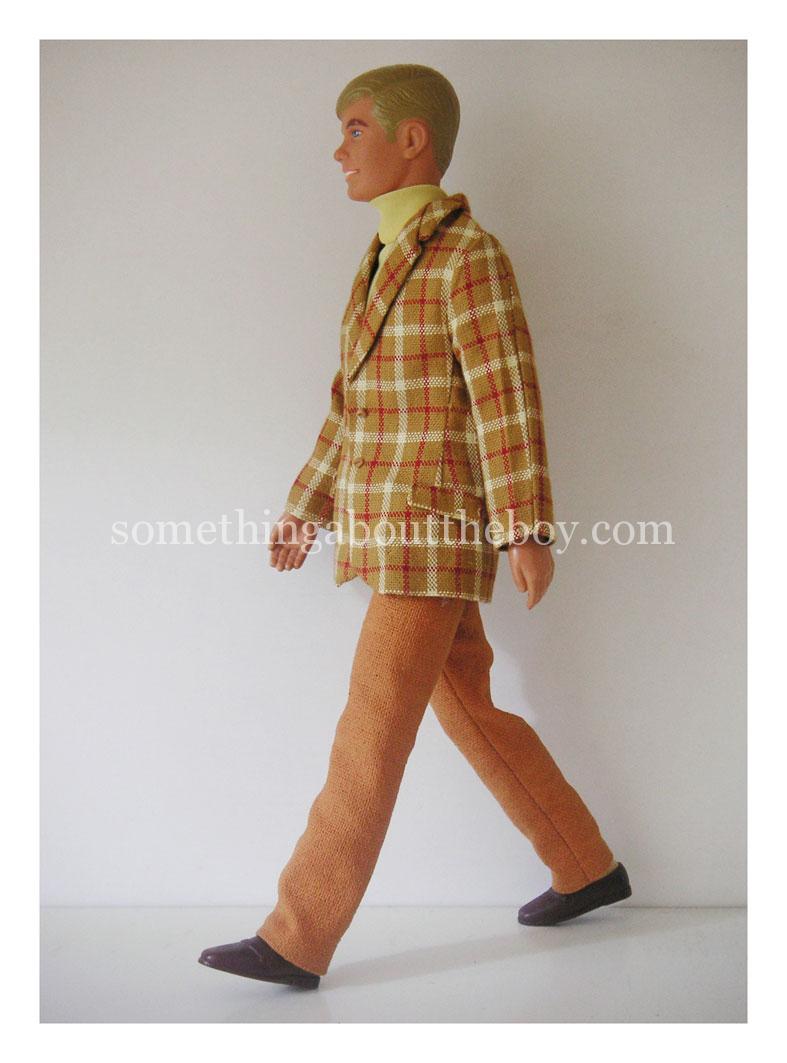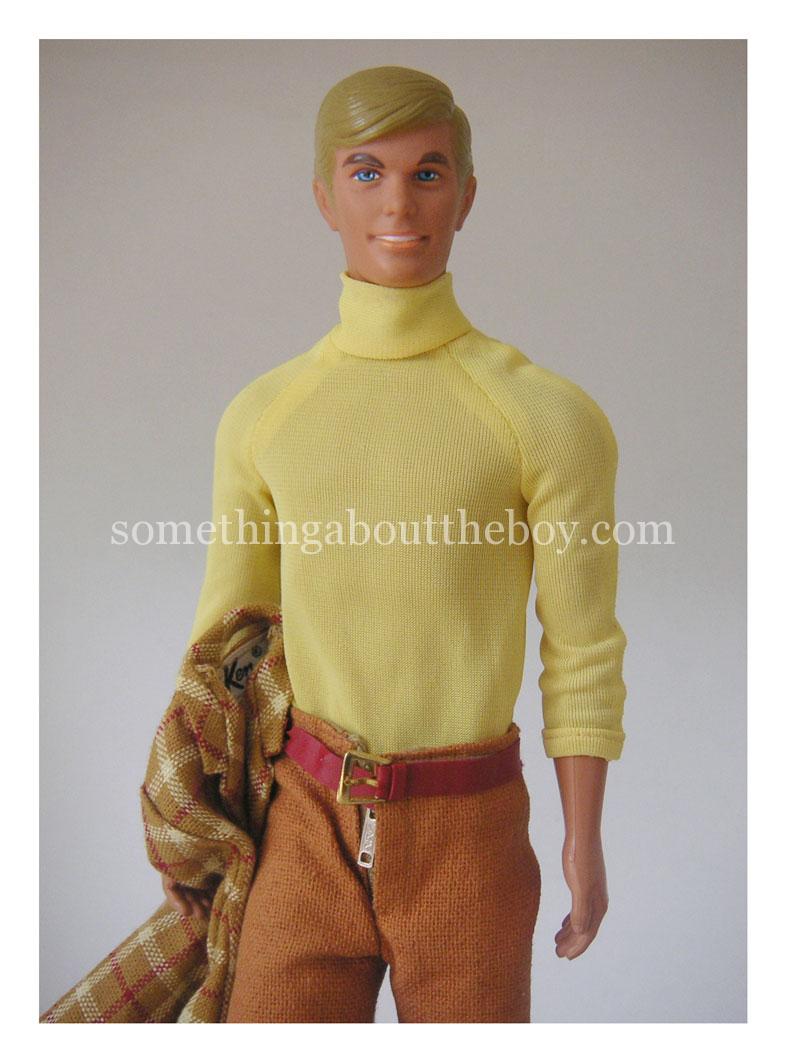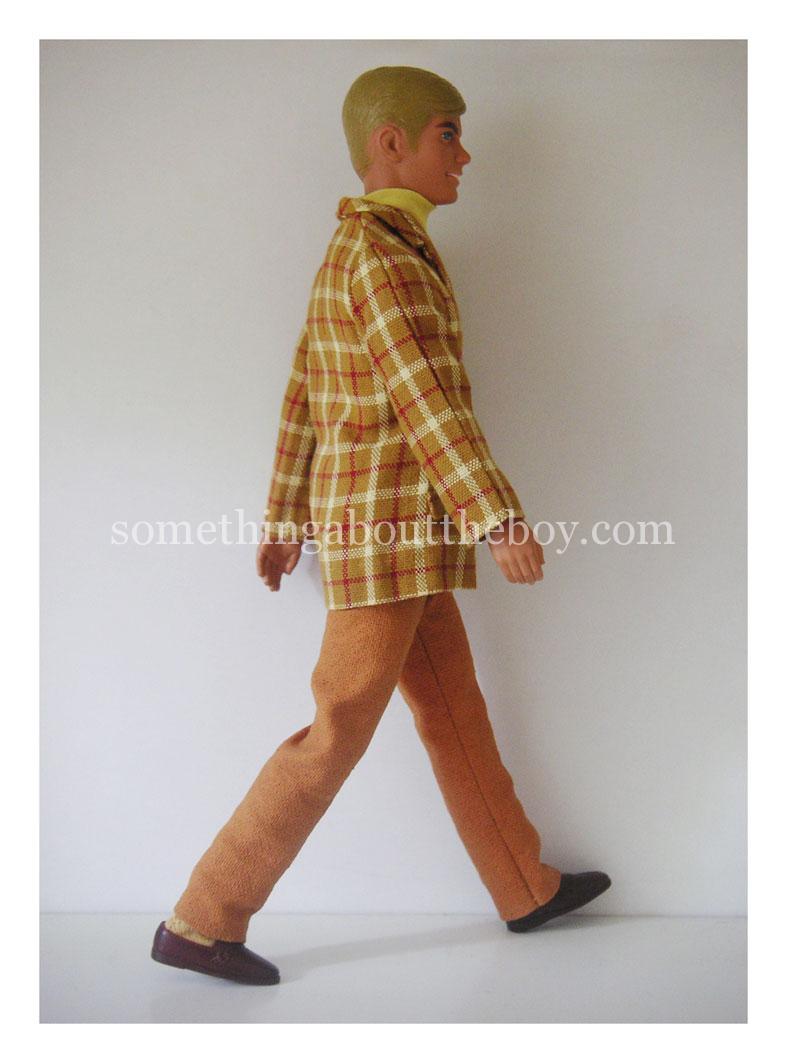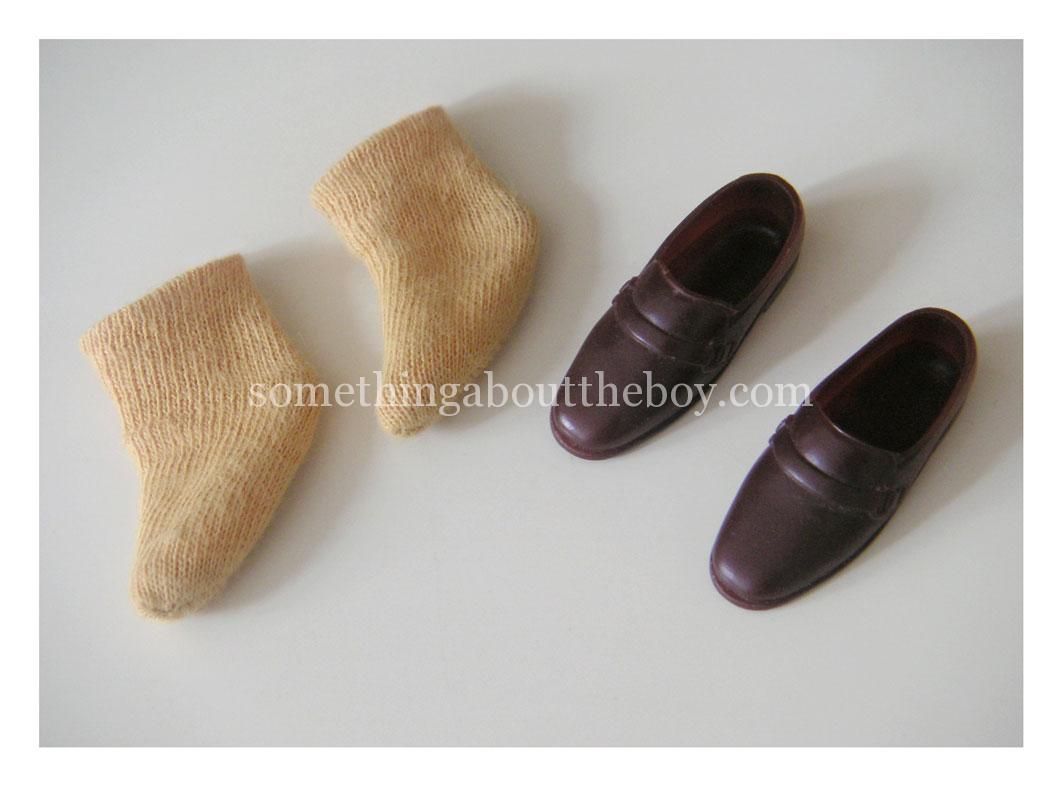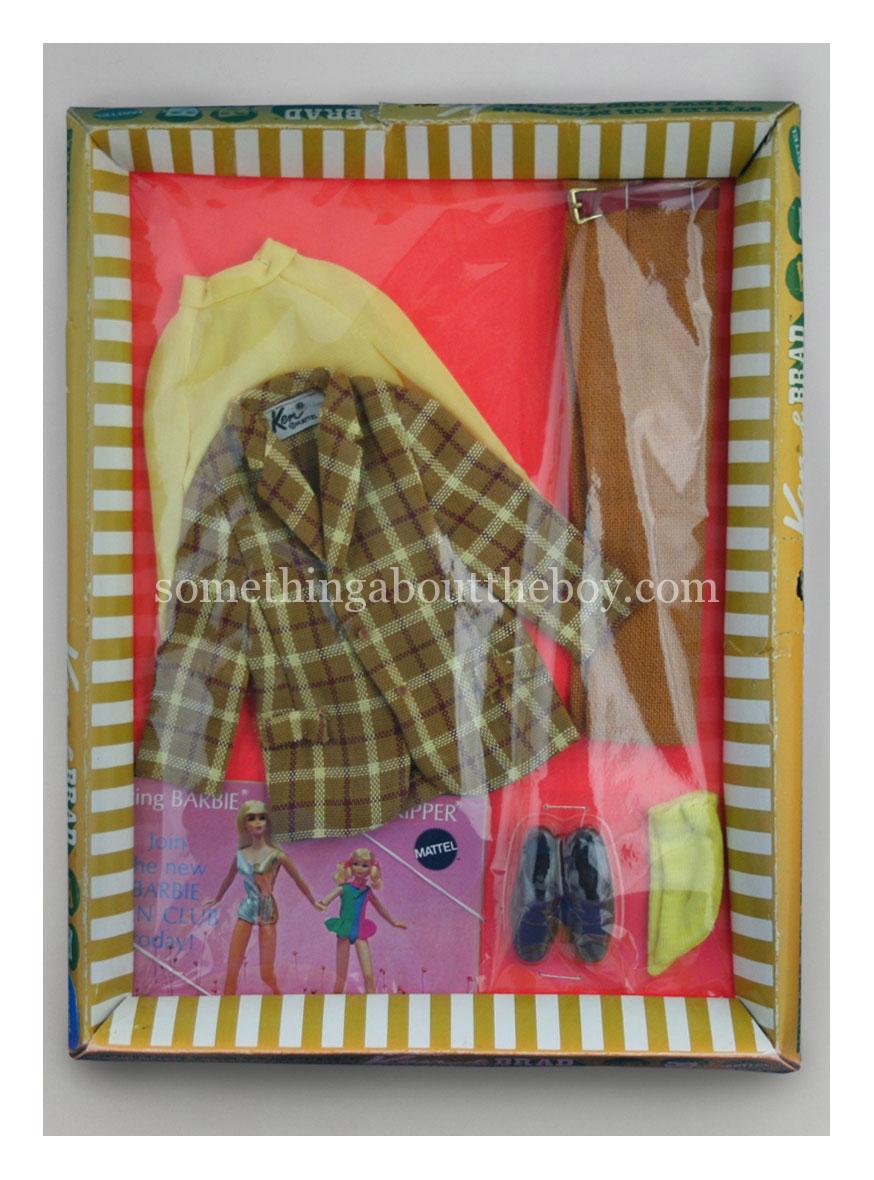 ---
SEARS EXCLUSIVE CASUAL ALL STARS SET
Sears began their exclusive Casual All Stars series this year. These were clothing sets which always contained a jacket, two shirts, two trousers, two ties, and a pair of socks and shoes. The earliest sets also contained a pair of shorts, soap & razor. The series ran until 1973. The designs remained basically the same, but the fabrics used varied greatly, even in one year, and I don't suppose anyone will ever fully discover all the variations. I have several items from this series, which can be seen in the section Casual All Stars – Sears exclusive sets 1970-1973.
---
SEARS EXCLUSIVE RED, WHITE 'N WILD SET
The Red, White 'N Wild Set was also a Sears exclusive (including Simpsons Sears Canada). It consisted of a New Good-Lookin' Ken plus an extra, exclusive outfit. The 1970 Sears Wish Book shows this red, white and blue outfit with a yellow tie with dark spots, as indeed does the box illustration. I have never seen this tie and doubt it was ever actually produced. Whenever this outfit comes up for sale it is always with the psychedelic-print tie shown below (see also section Casual All Stars – Sears exclusive sets 1970-1973). It came with navy blue Japan-marked loafers, which are unique to this outfit. Like the outfit Big Business, I've seen some sets with navy blue socks and some with royal blue socks.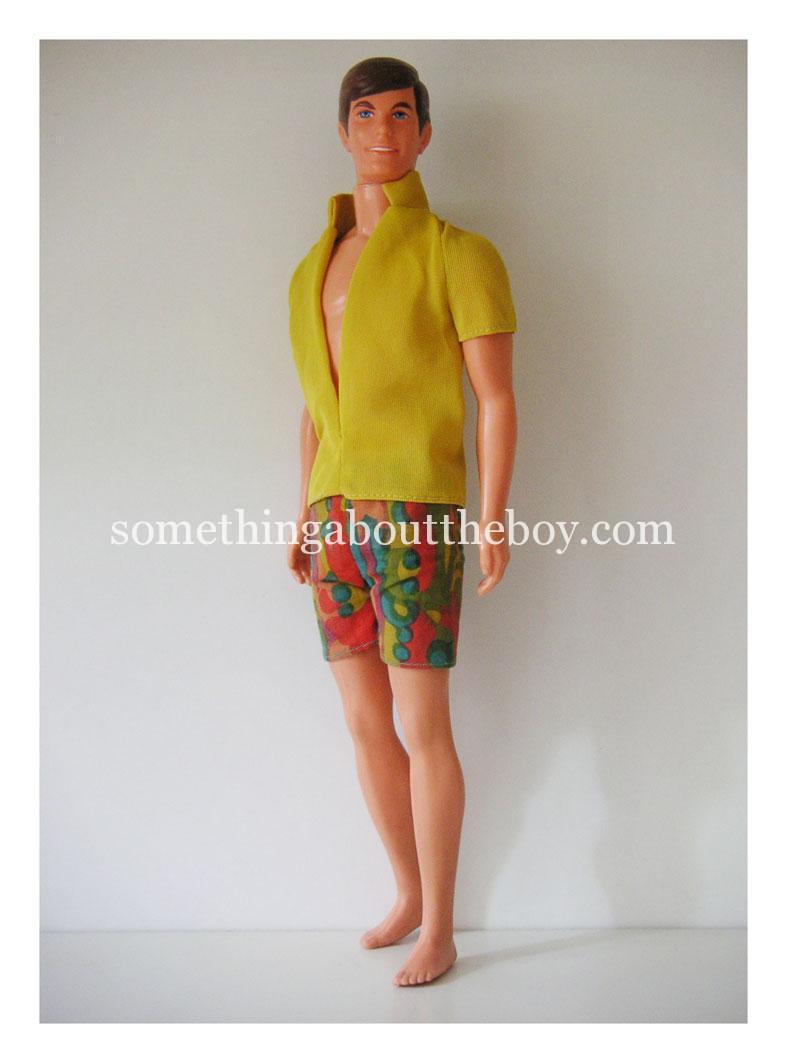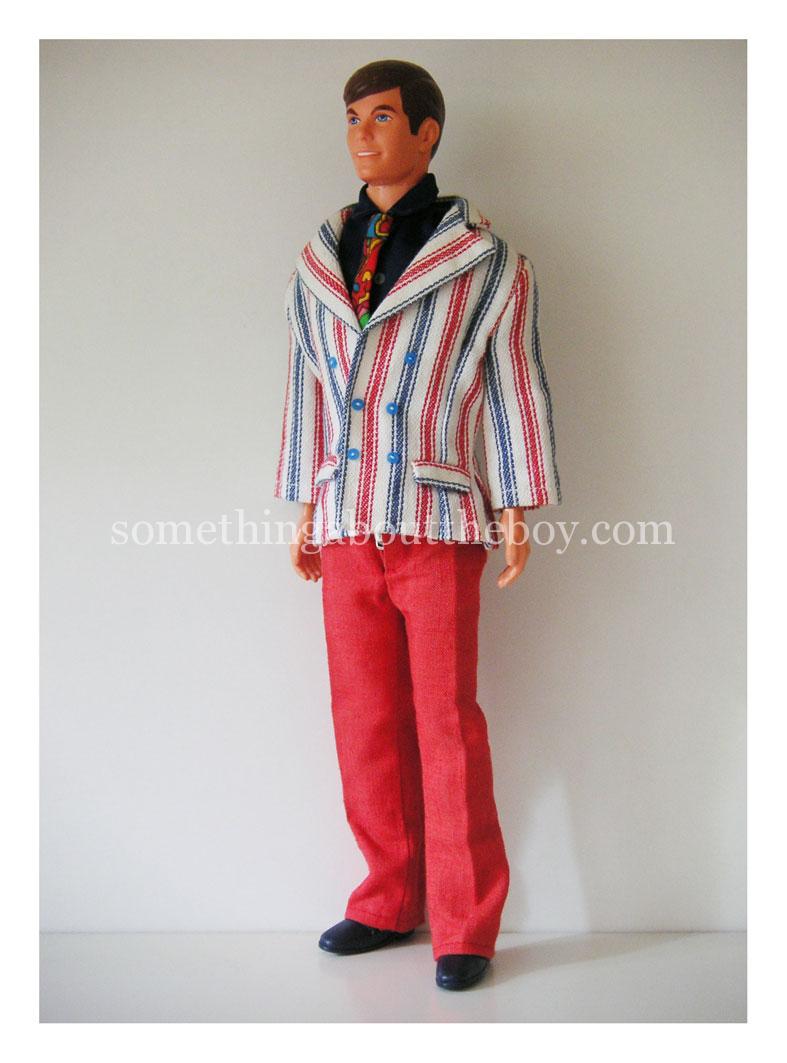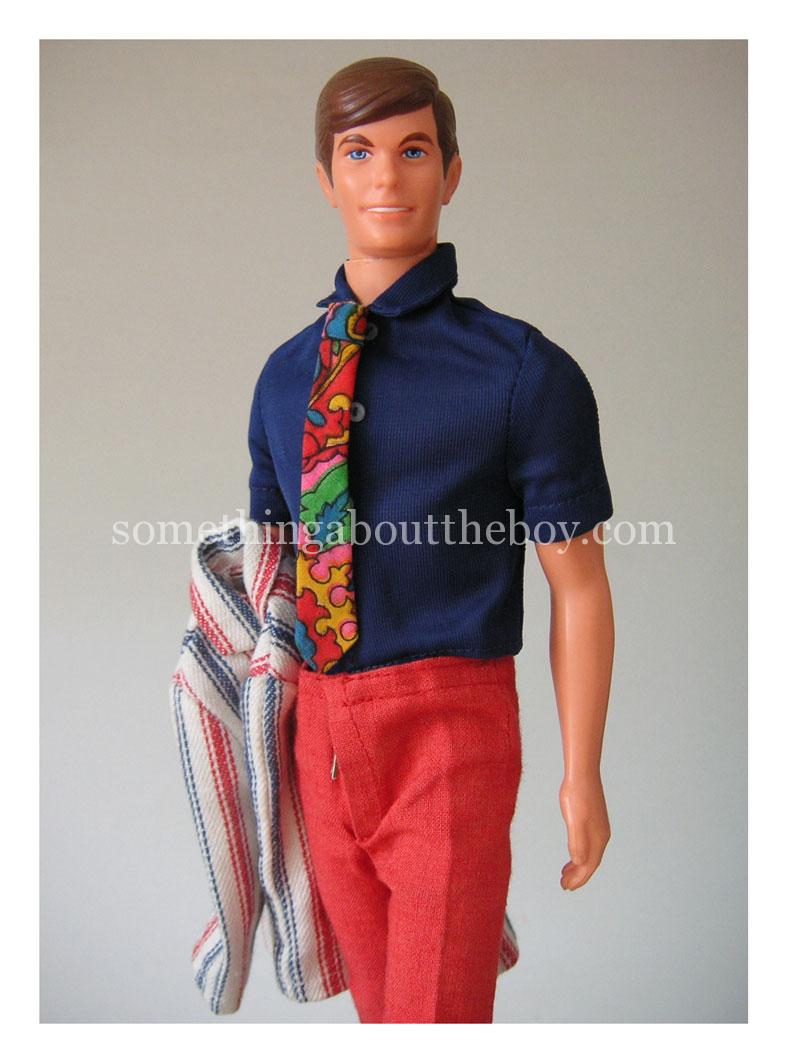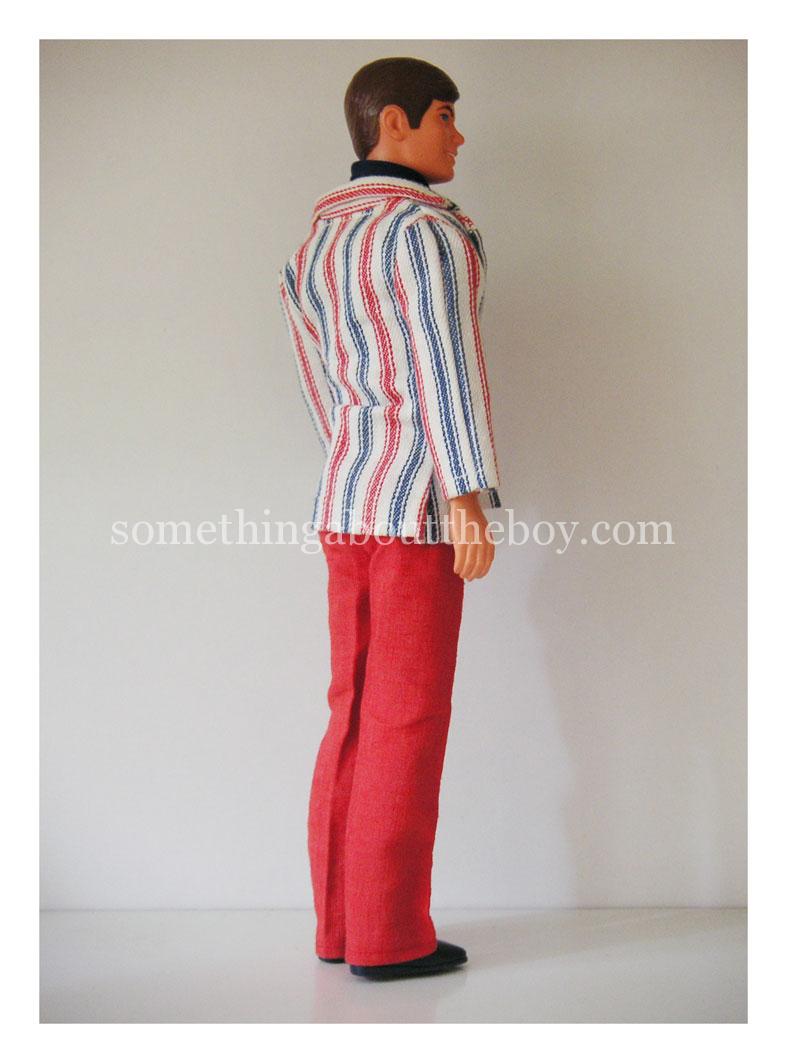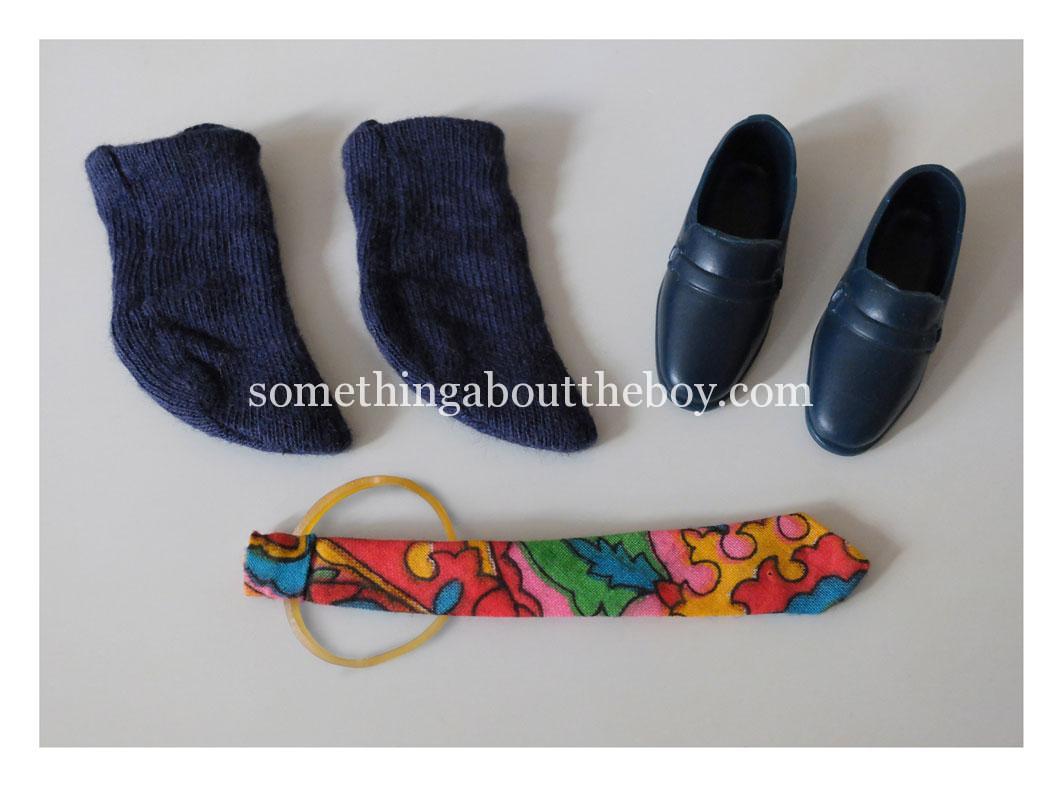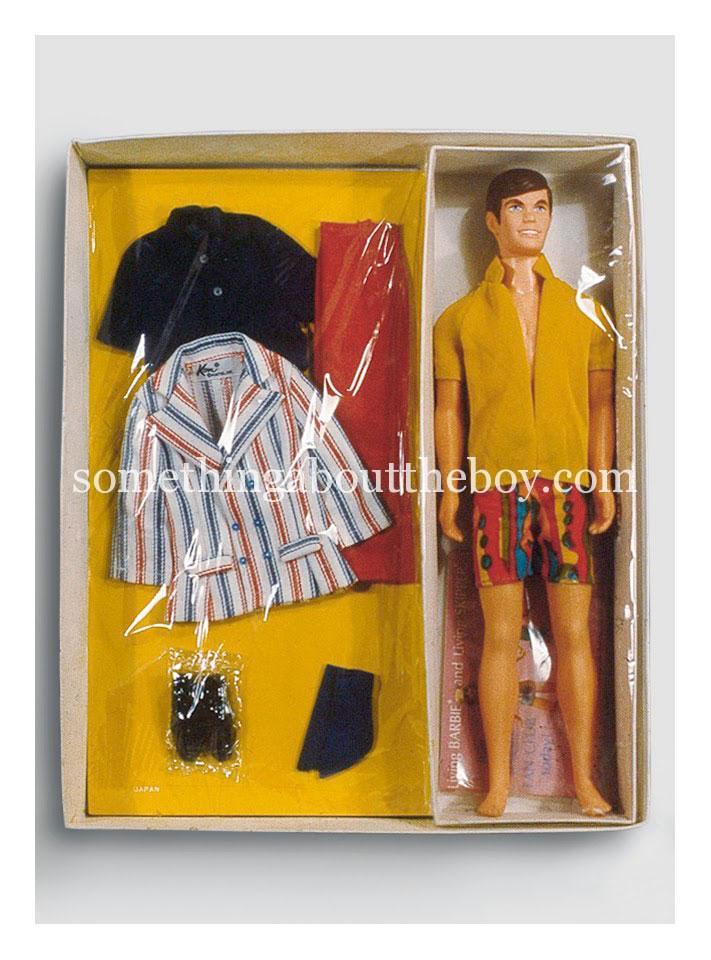 ---
BOOKLETS & CATALOGUES
There appear to be two versions of the booklet for 1970, with slight differences to the layout and content.