Four new outfits were available for 1970. There were also two great Sears exclusives: the first Casual All Stars Set, and the gift-boxed Red, White 'N Wild Set. All trousers from 1969-71 outfits have working YKK zips. Some have an additional hook-and-eye fastener, and Shore Lines and Bold Gold have zips and belts. The only trousers from this period which were simply elasticated are those from the Casual All Stars and Action Wear (Slacks Are Back) series. Several variations were made of the outfits this year. The trousers and ties came in different fabrics and/or patterns, and even the socks came in different colours.
---
THE ENSEMBLE PAKS
PLAY IT COOL #1433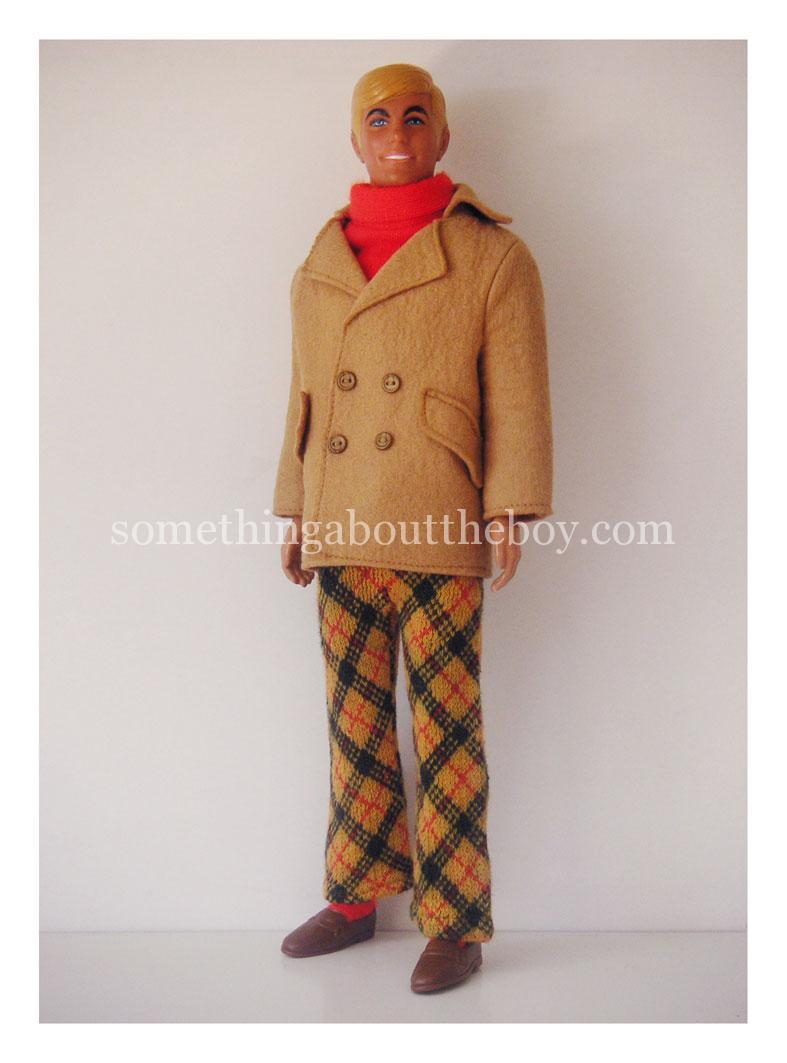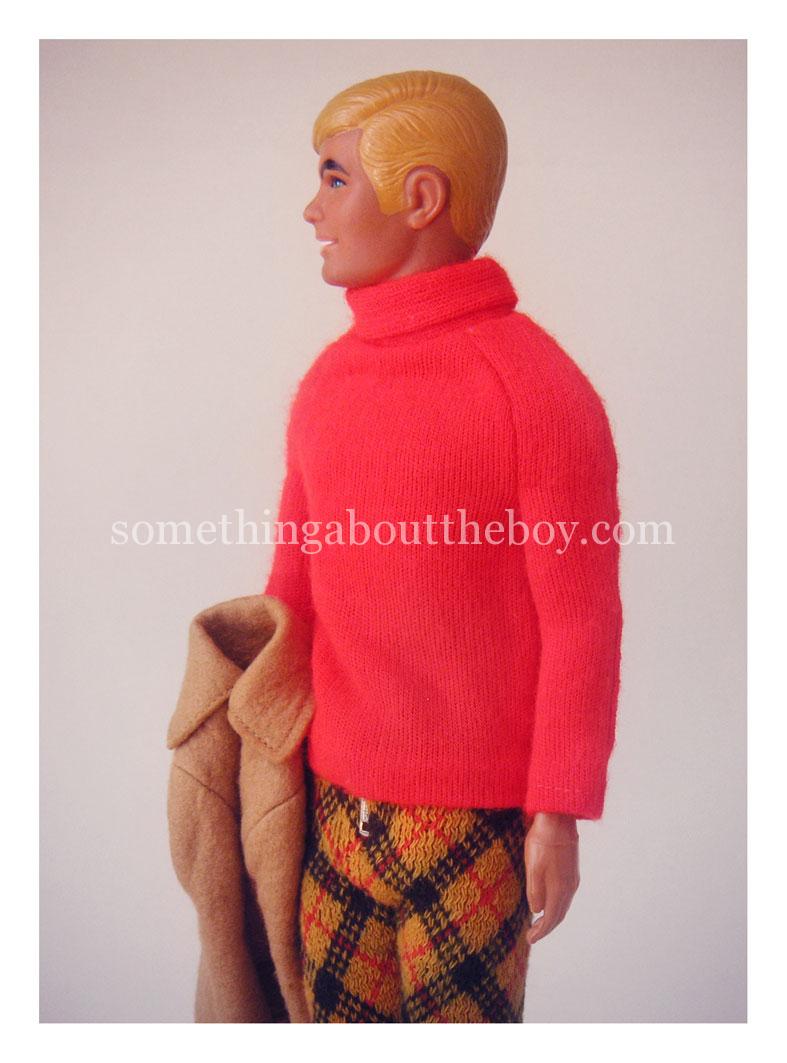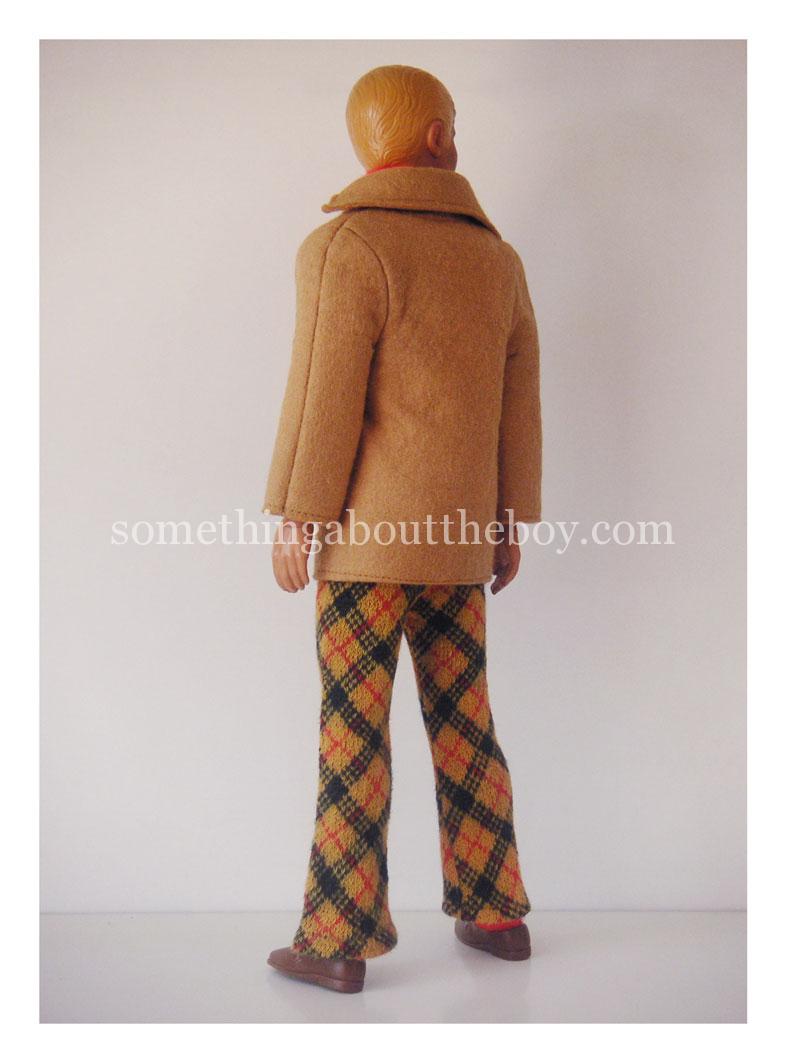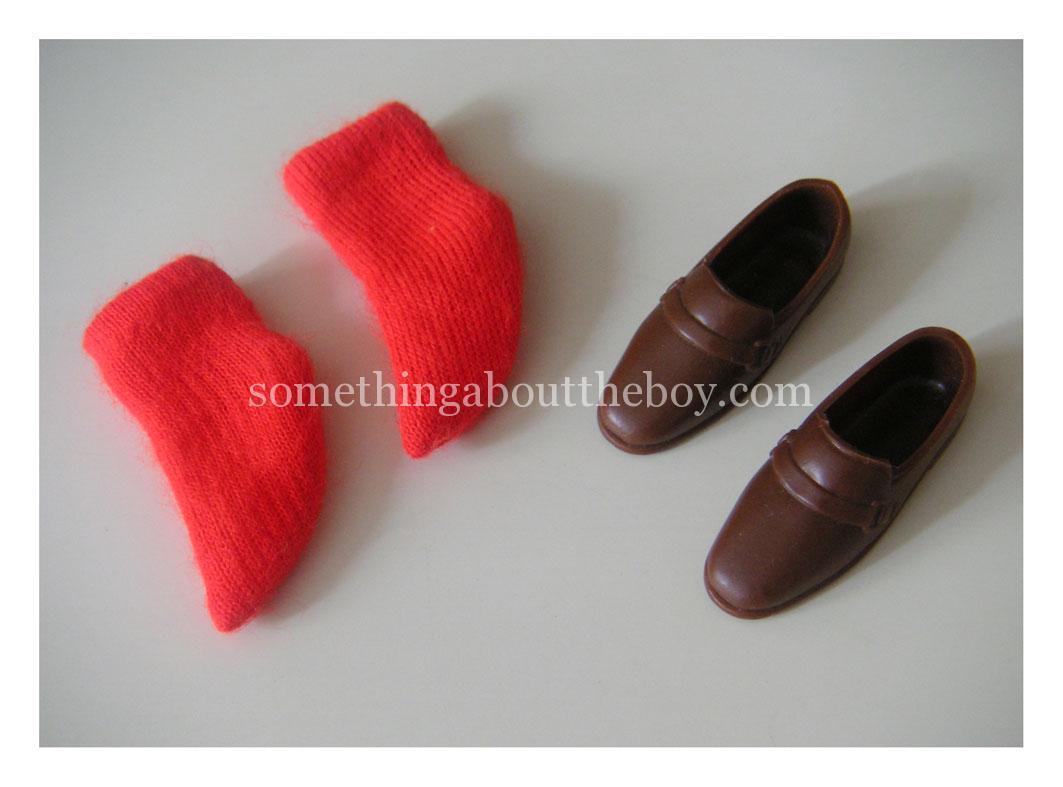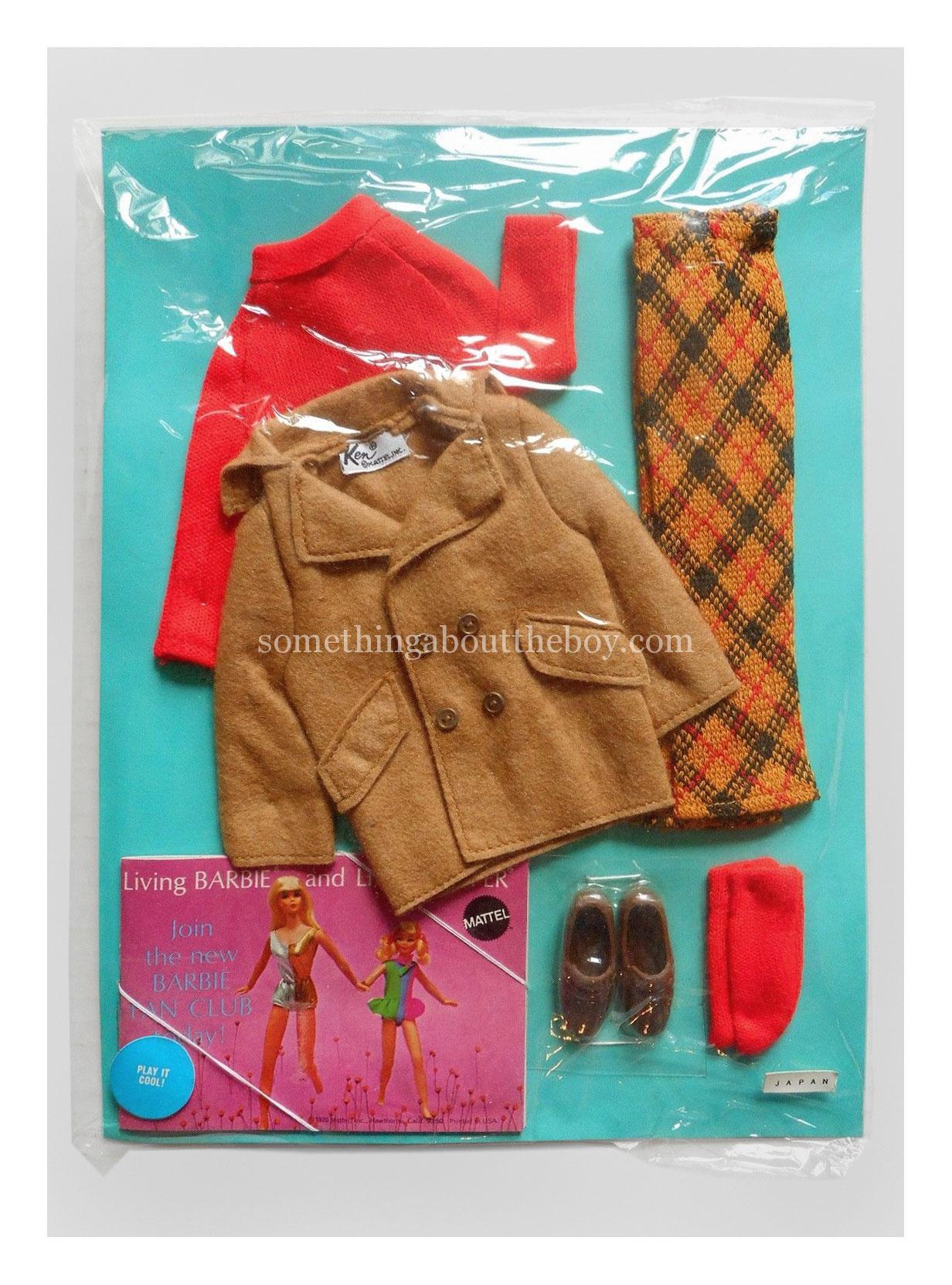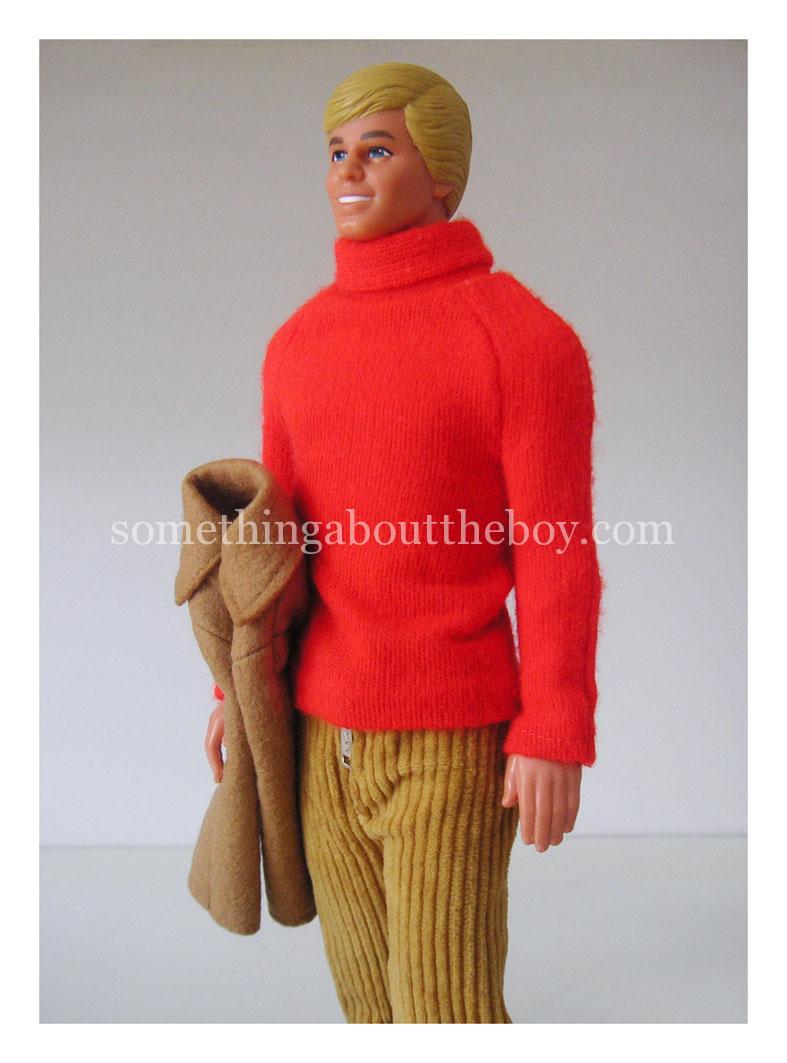 ---
BIG BUSINESS #1434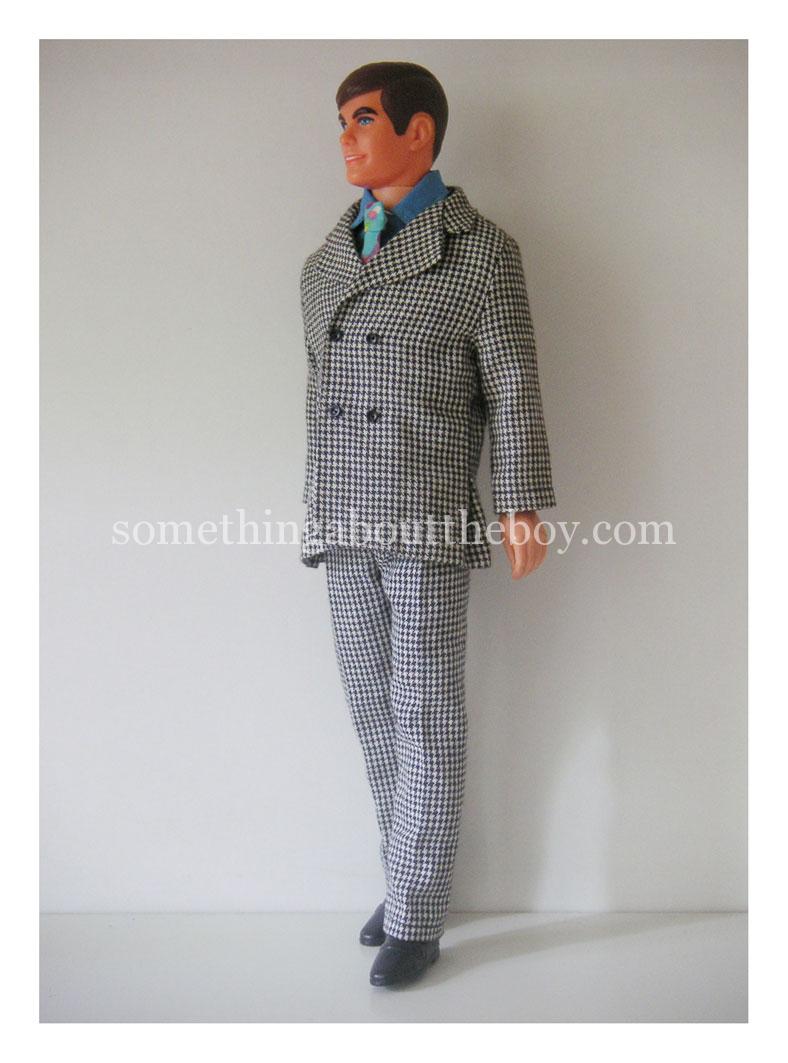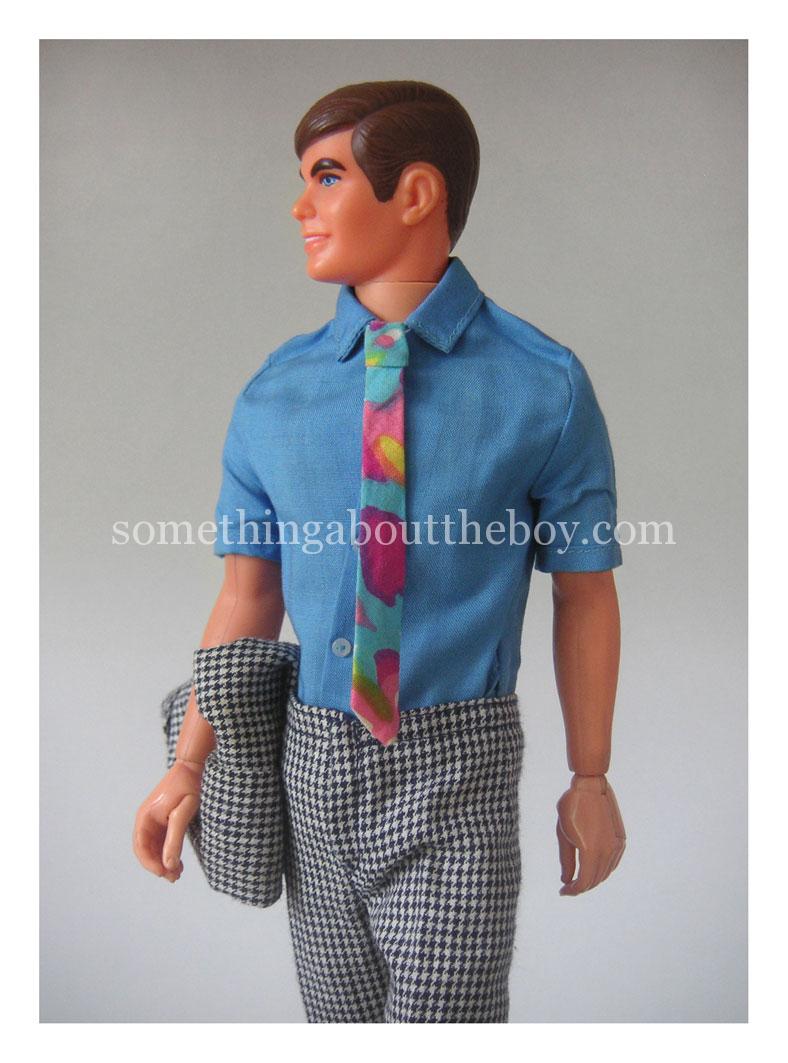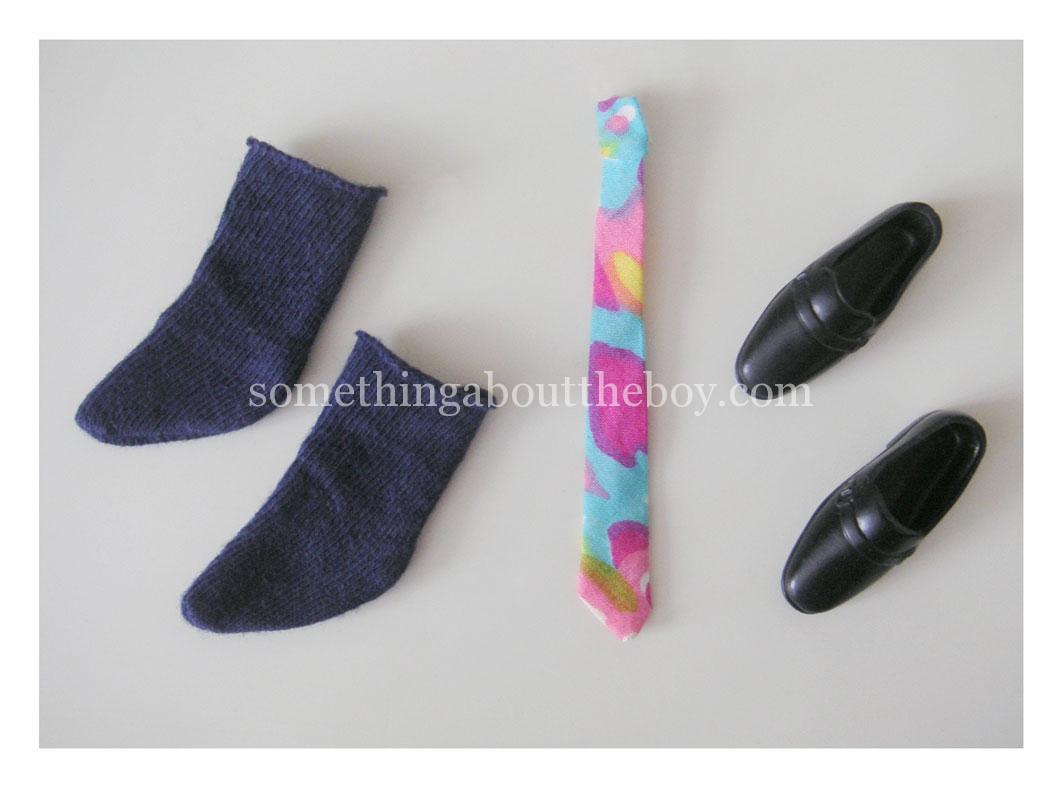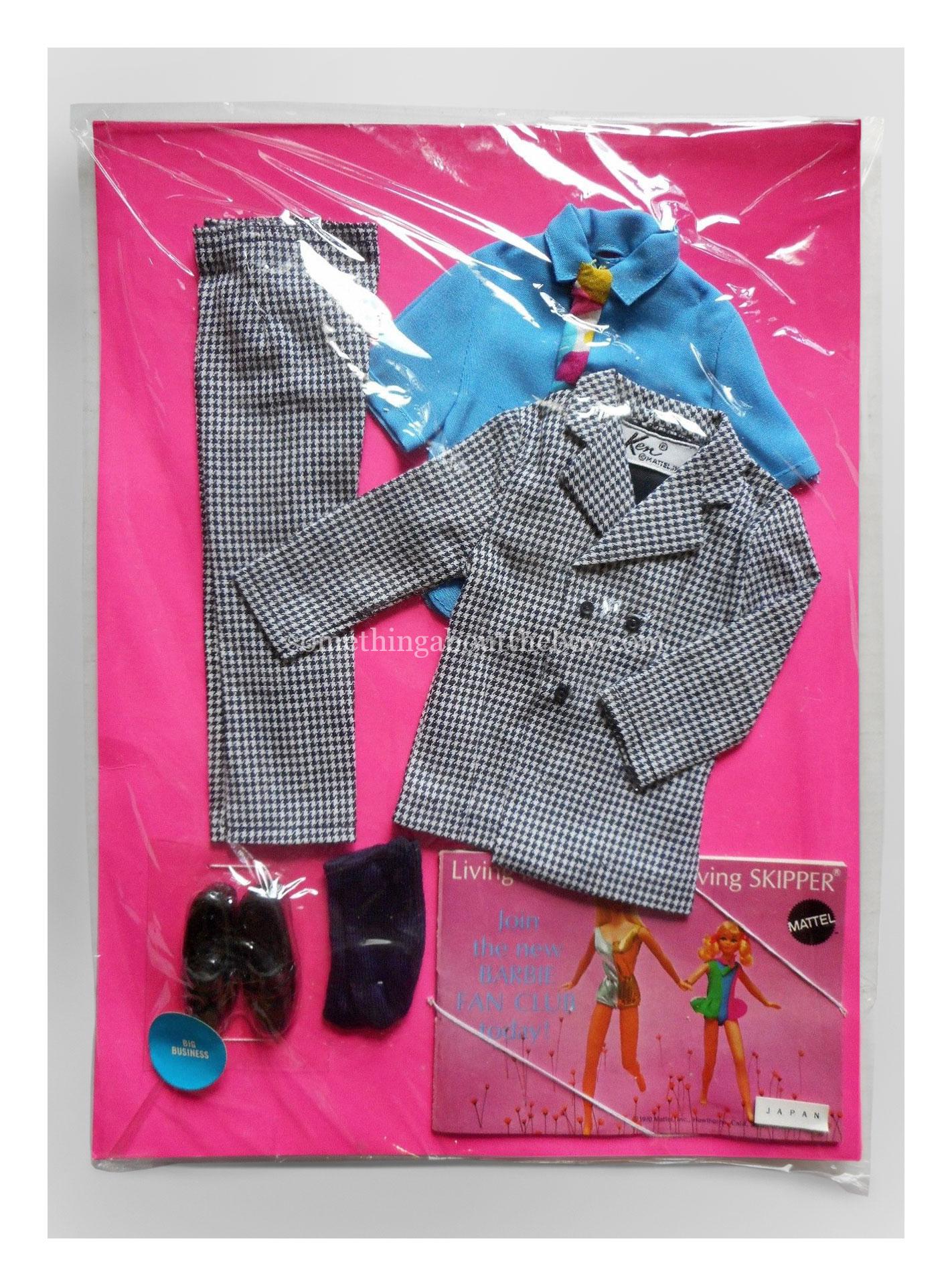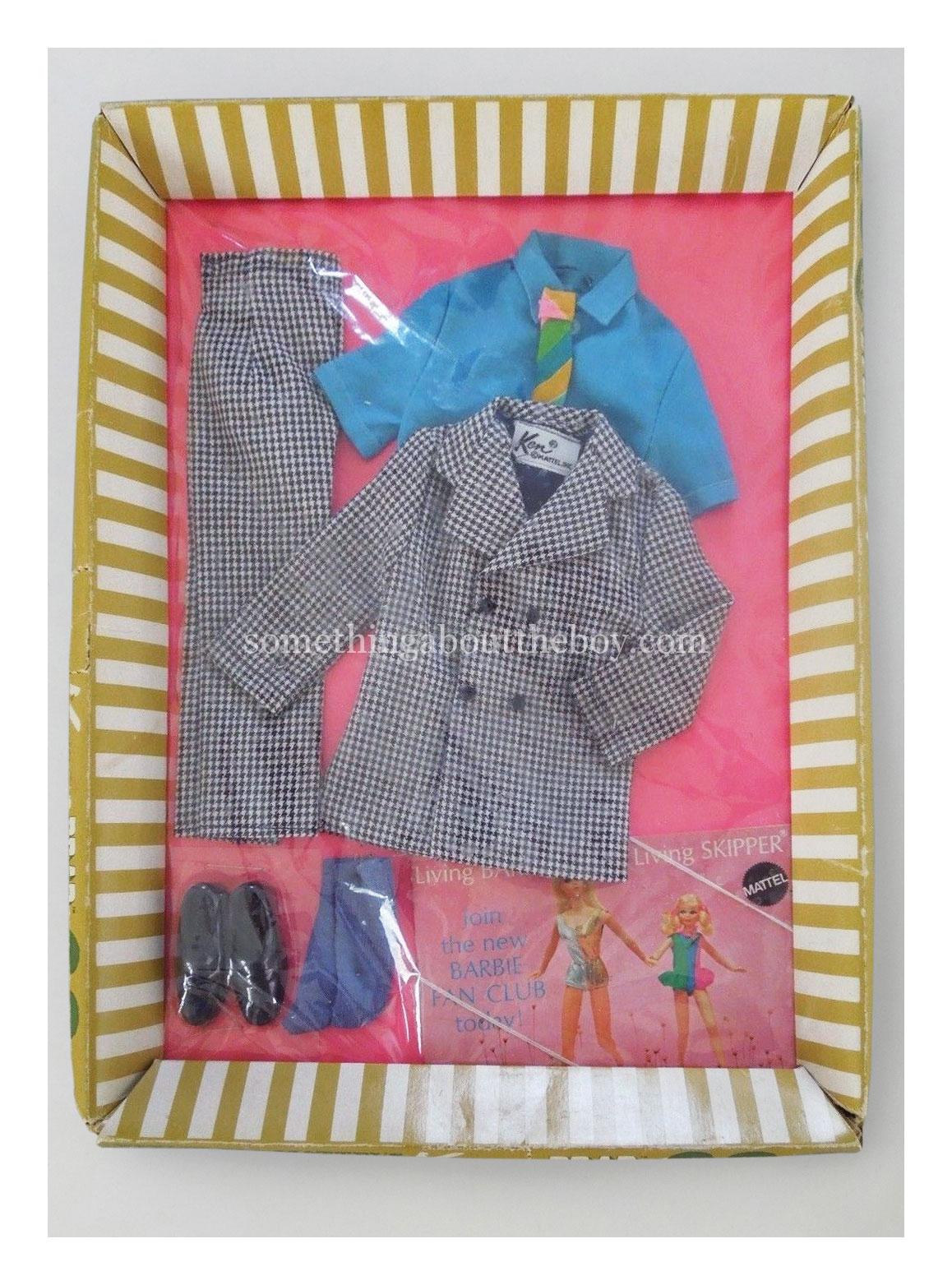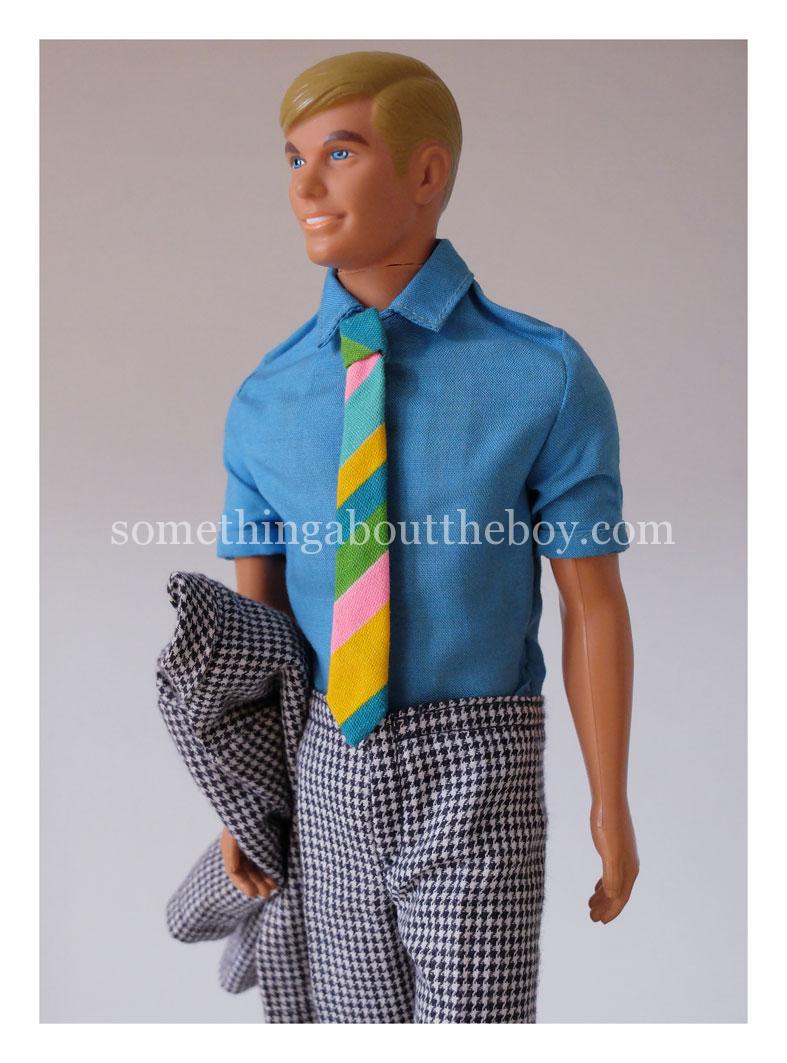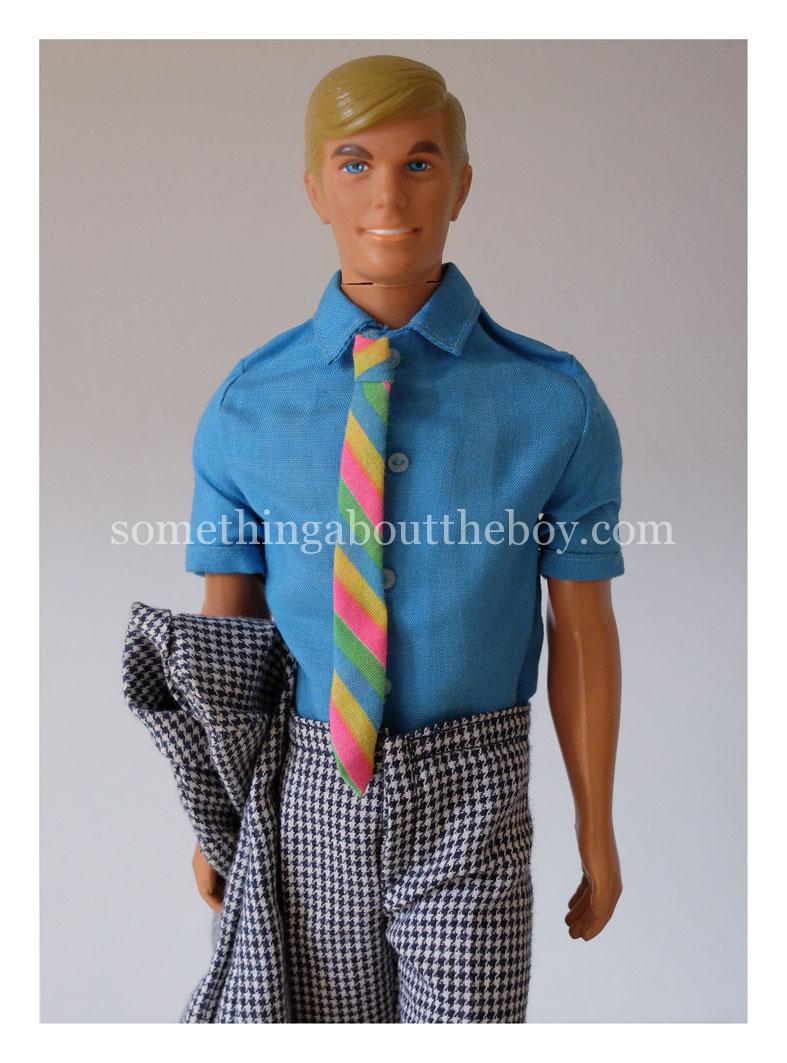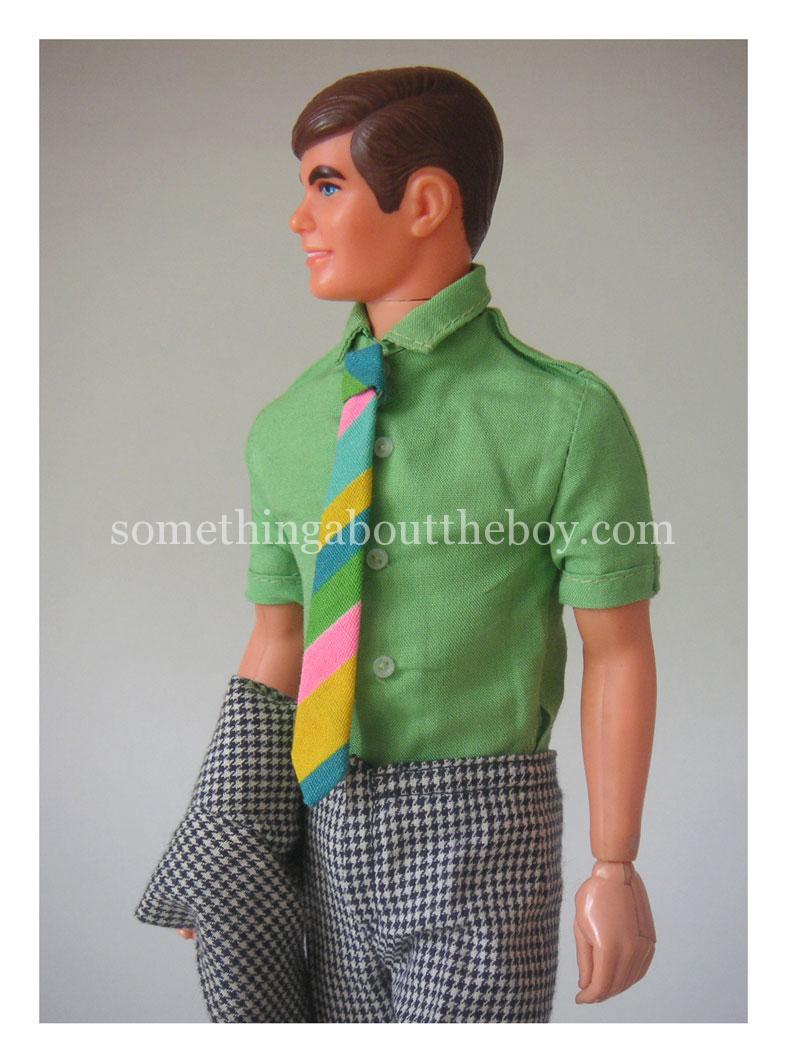 ---
SHORE LINES #1435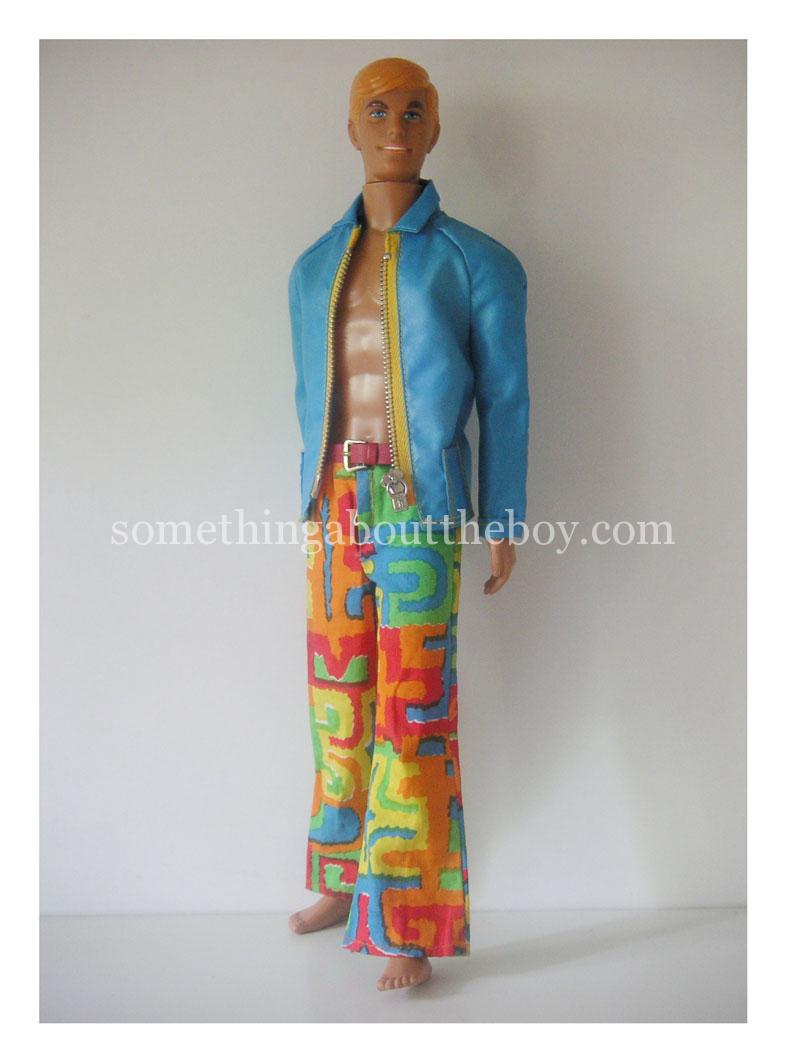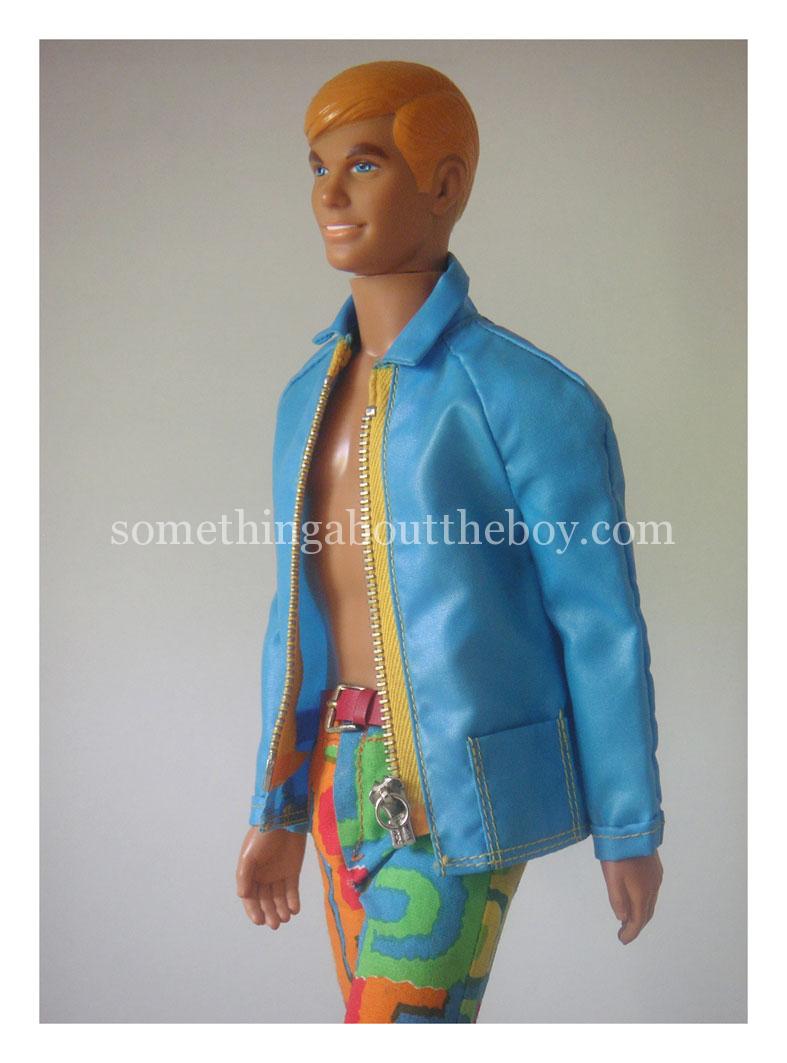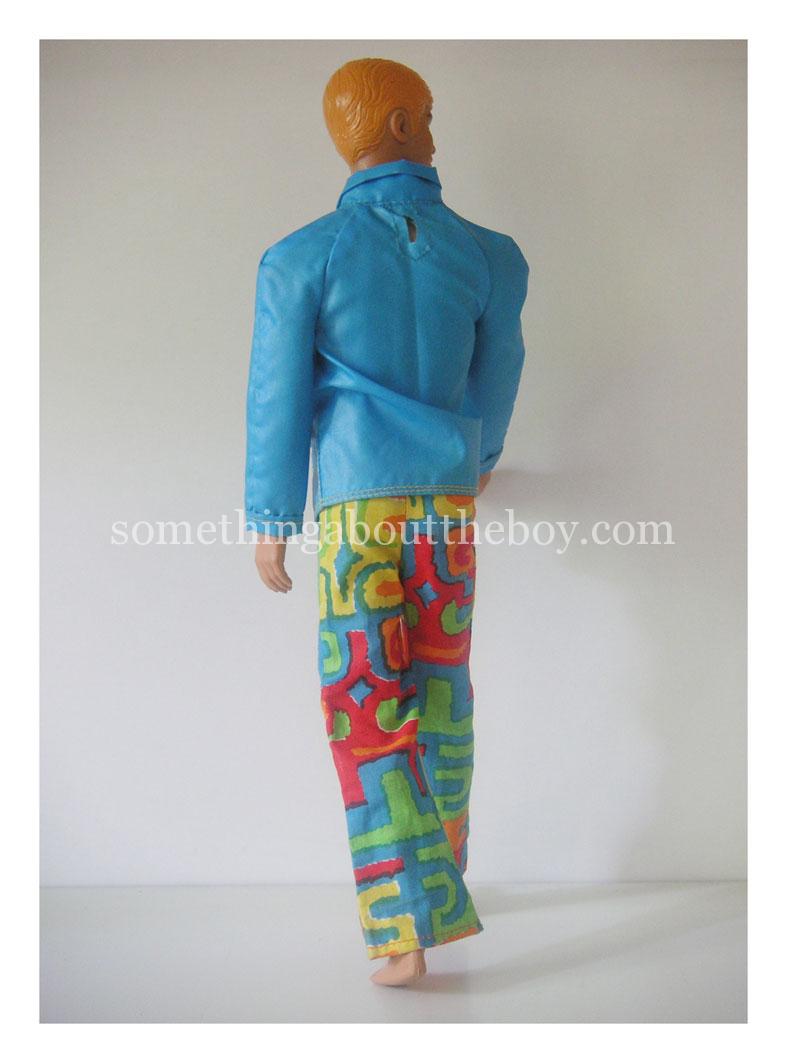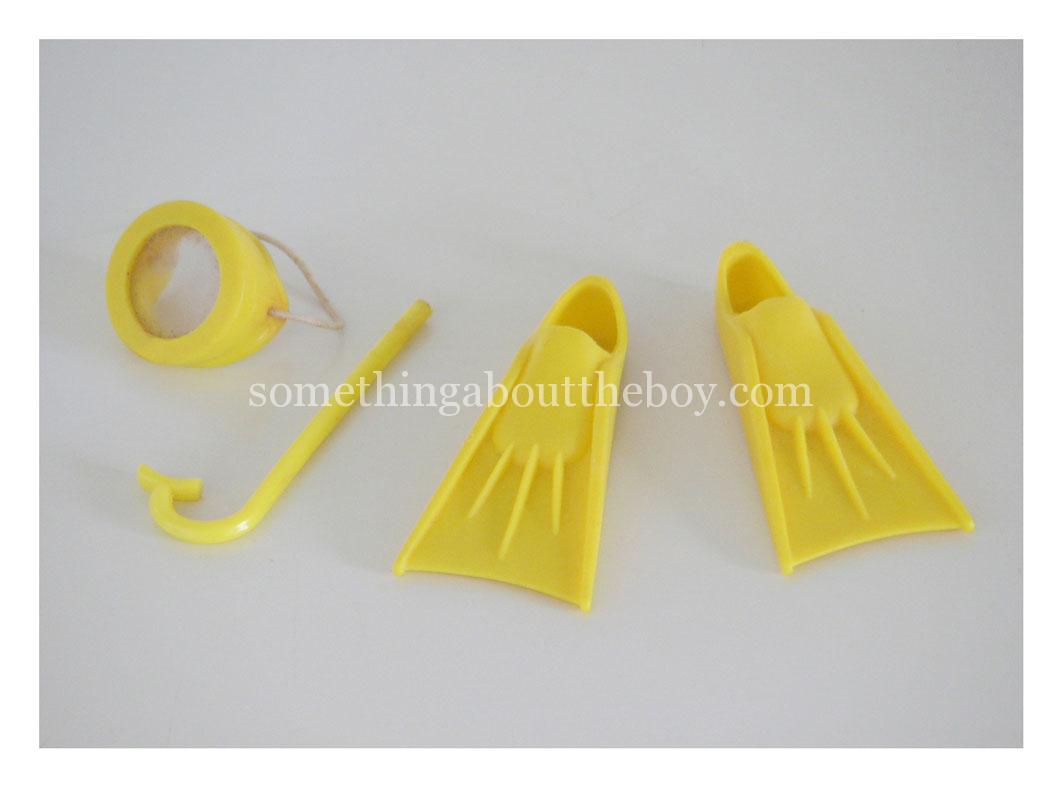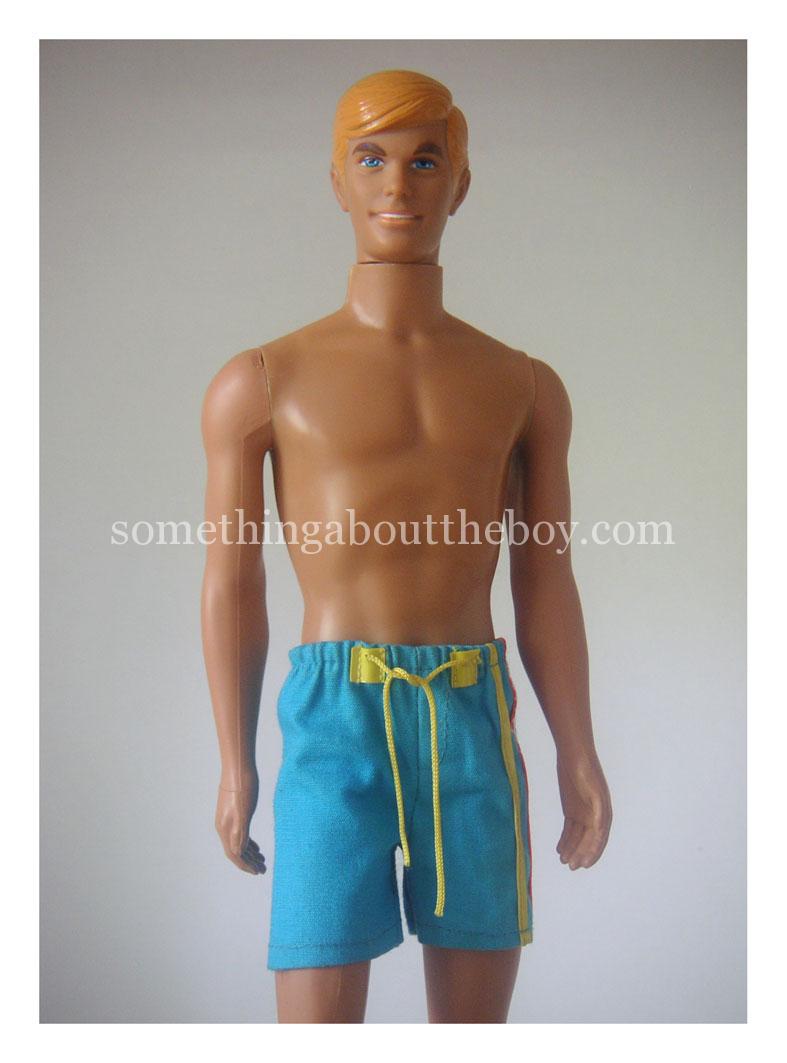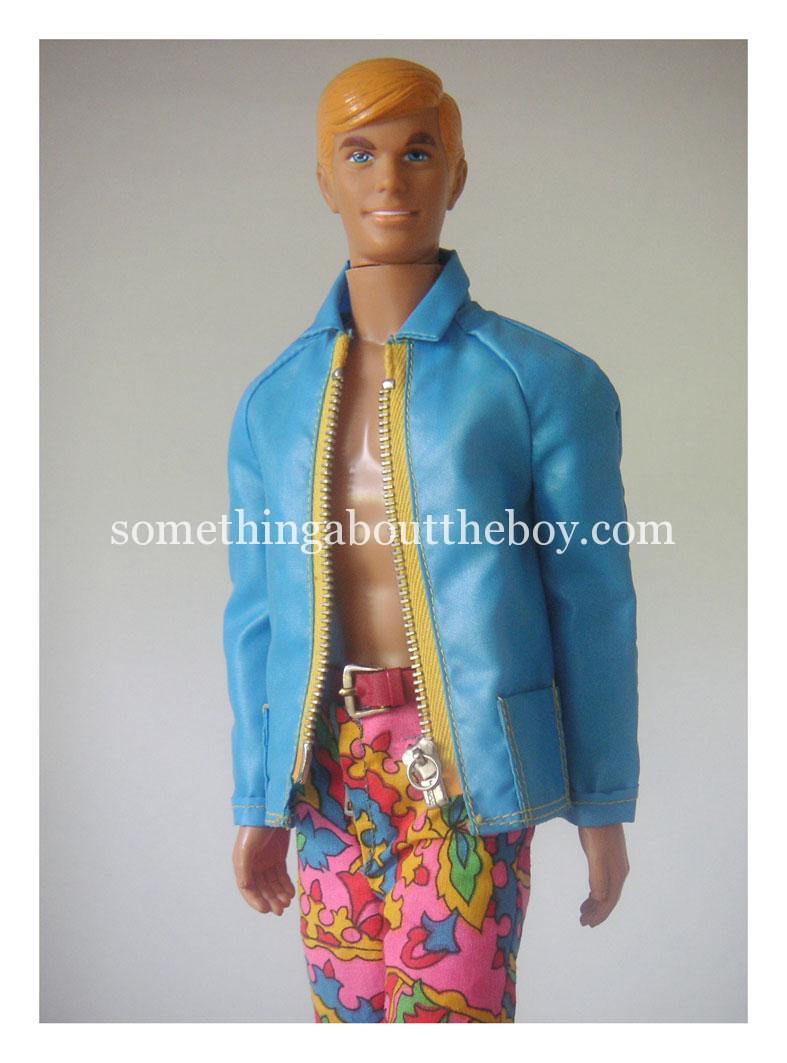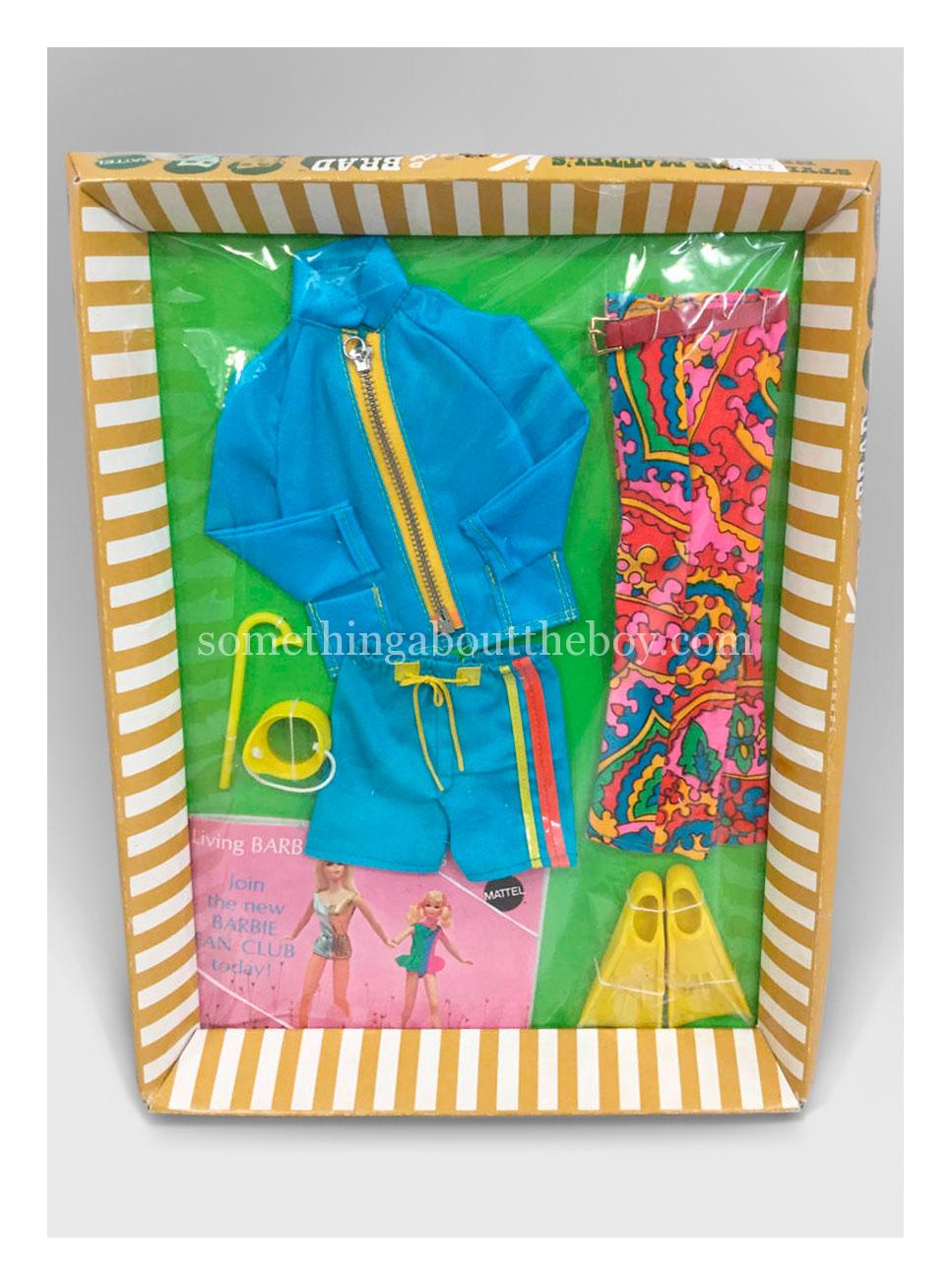 ---
BOLD GOLD #1436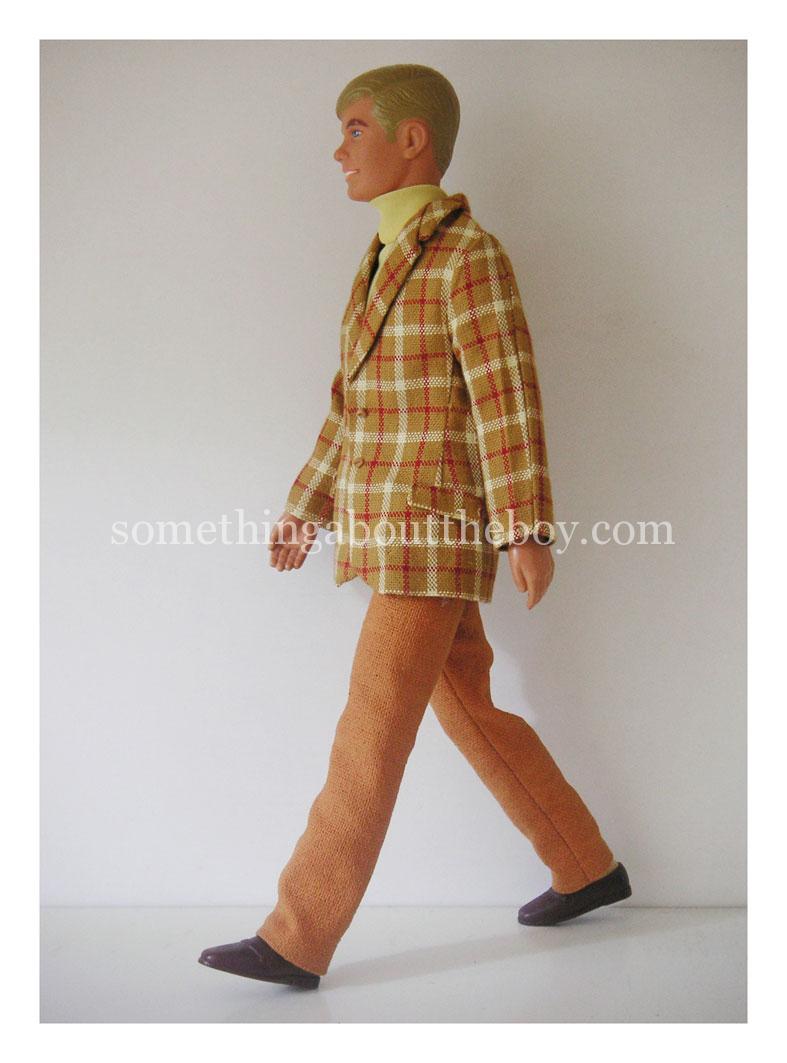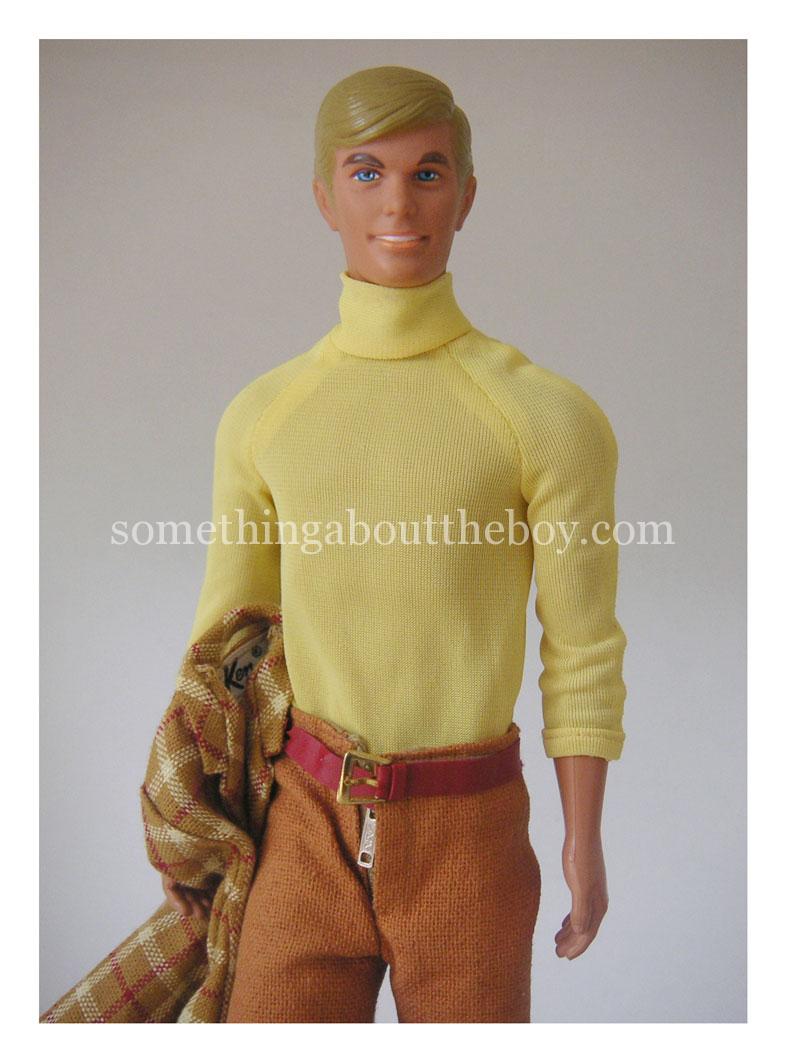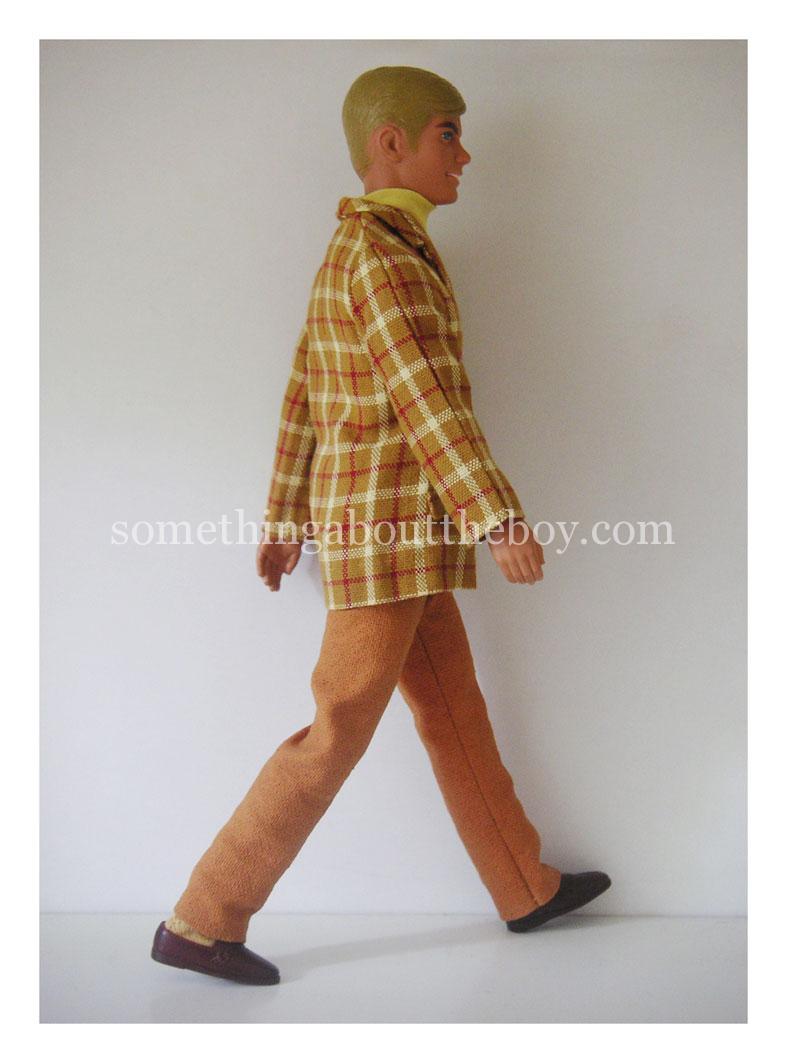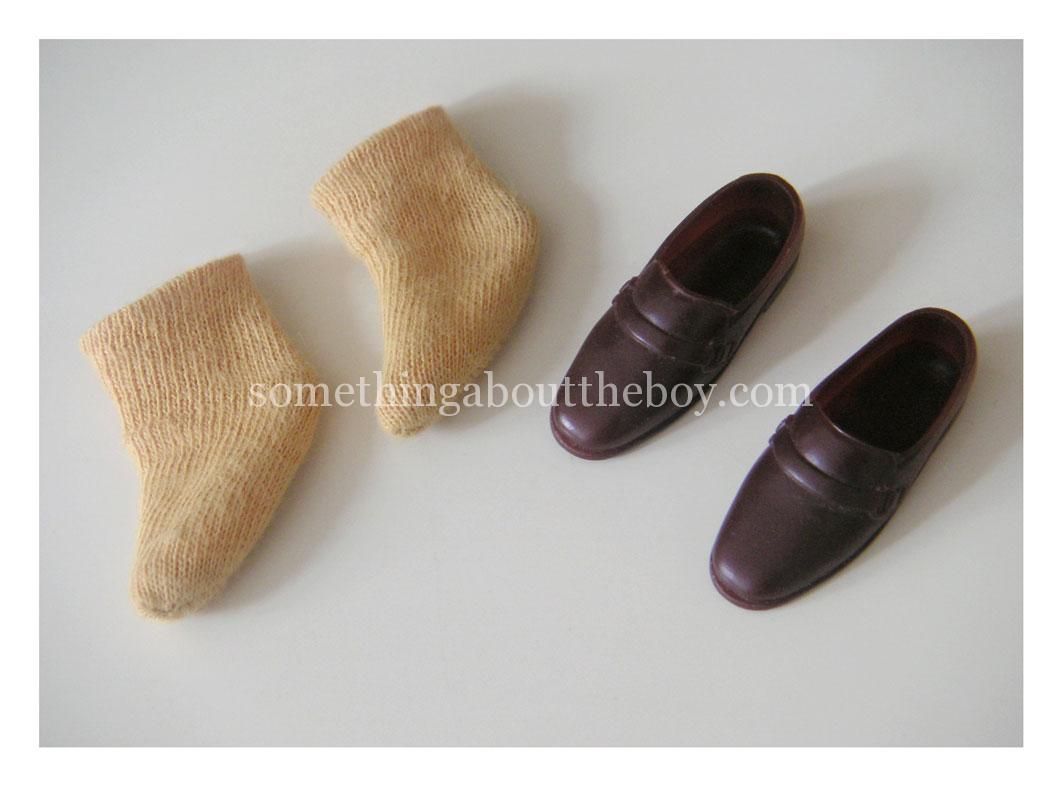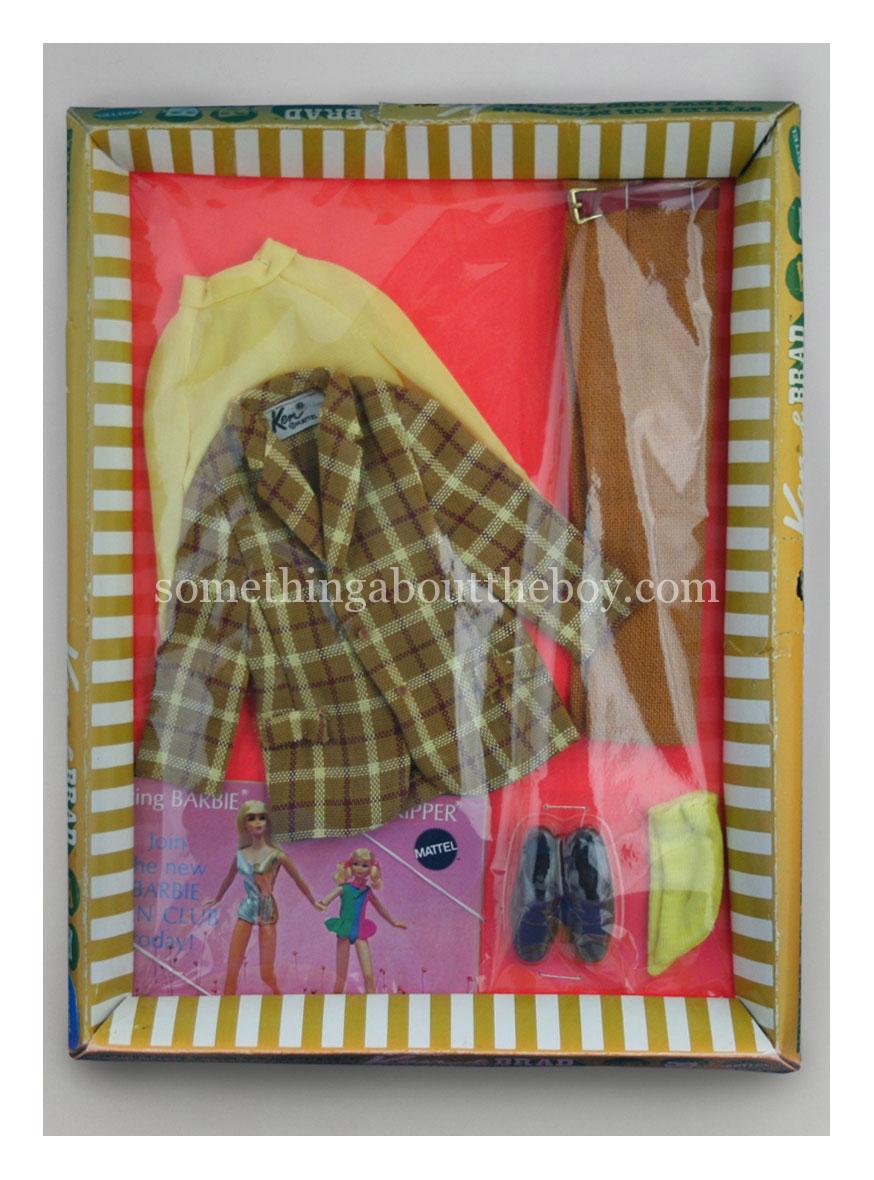 ---
SEARS EXCLUSIVE CASUAL ALL STARS SET
Sears began their exclusive Casual All Stars series this year. These were clothing sets which always contained a jacket, two shirts, two trousers, two ties, and a pair of socks and shoes. The earliest sets also contained a pair of shorts, soap & razor. The series ran until 1973. The designs remained basically the same, but the fabrics used varied greatly, even in one year, and I don't suppose anyone will ever fully discover all the variations. I have several items from this series, which can be seen in the section Casual All Stars – Sears exclusive sets 1970-1973.
---
SEARS EXCLUSIVE RED, WHITE 'N WILD SET
The Red, White 'N Wild Set was also a Sears exclusive (including Simpsons Sears Canada). It consisted of a New Good-Lookin' Ken plus an extra, exclusive outfit. The main photo in the 1970 Sears Wish Book shows this outfit with a yellow tie with dark spots, as indeed does the box illustration. This was almost certainly a prototype, as it has never been found. The Wish Book also shows the orange tie with yellow dots which came with the Casual All Stars – Sears exclusive sets 1970-1973 – also shown above), but whenever this outfit comes up for sale it is always with the psychedelic-print tie shown below (also above with the Casual All Stars set). The navy blue JAPAN-marked loafers are unique to this outfit. Like the outfit Big Business, I've seen some sets with navy blue socks and some with royal blue socks.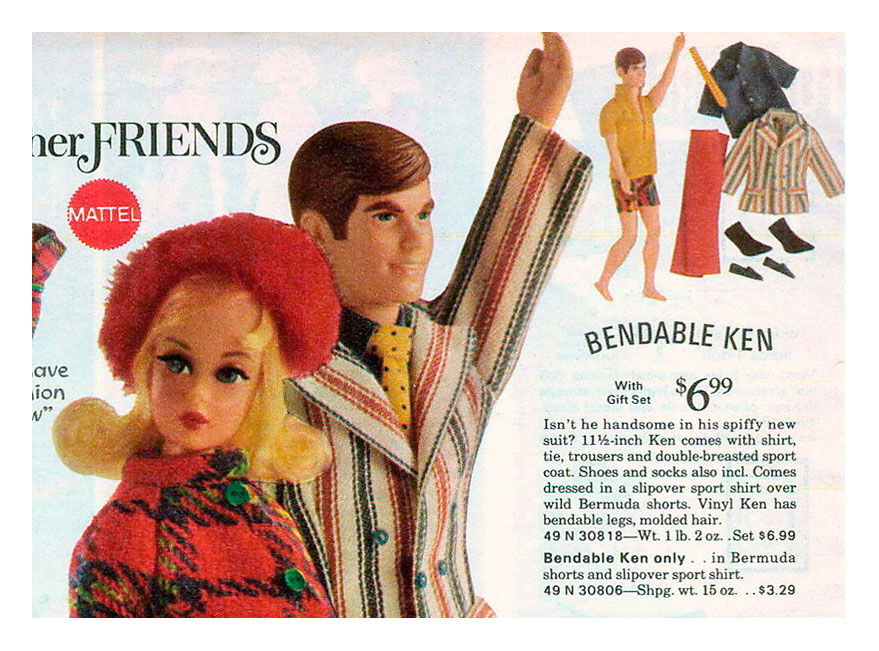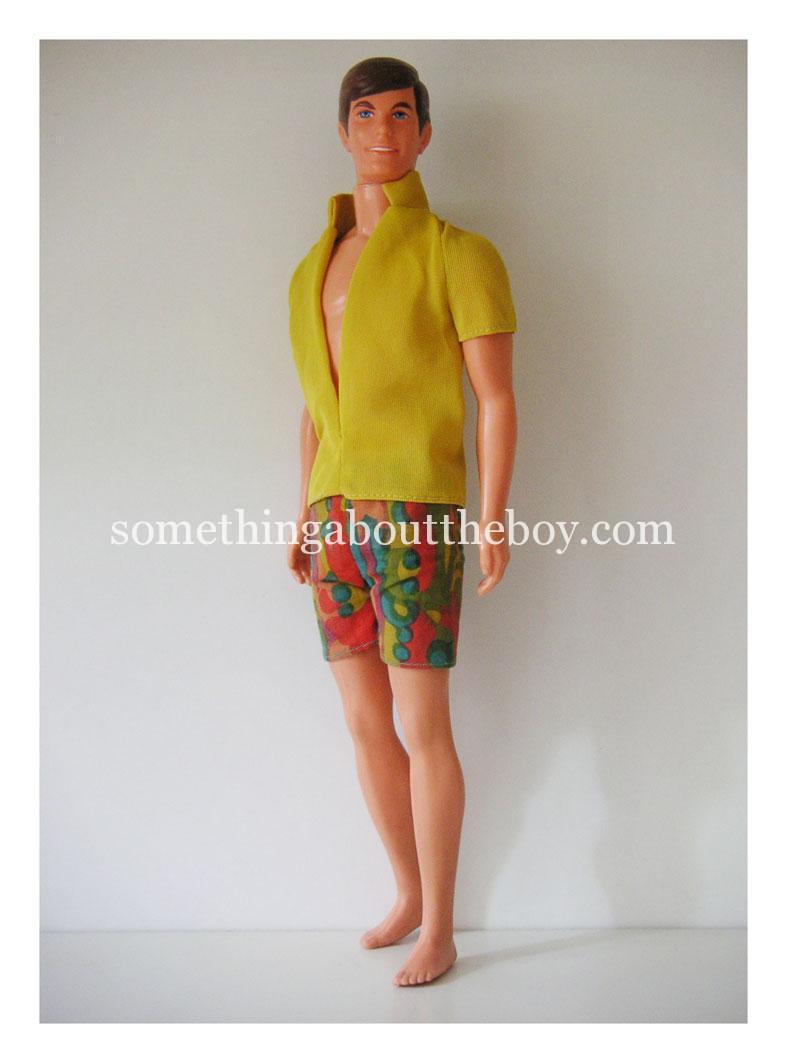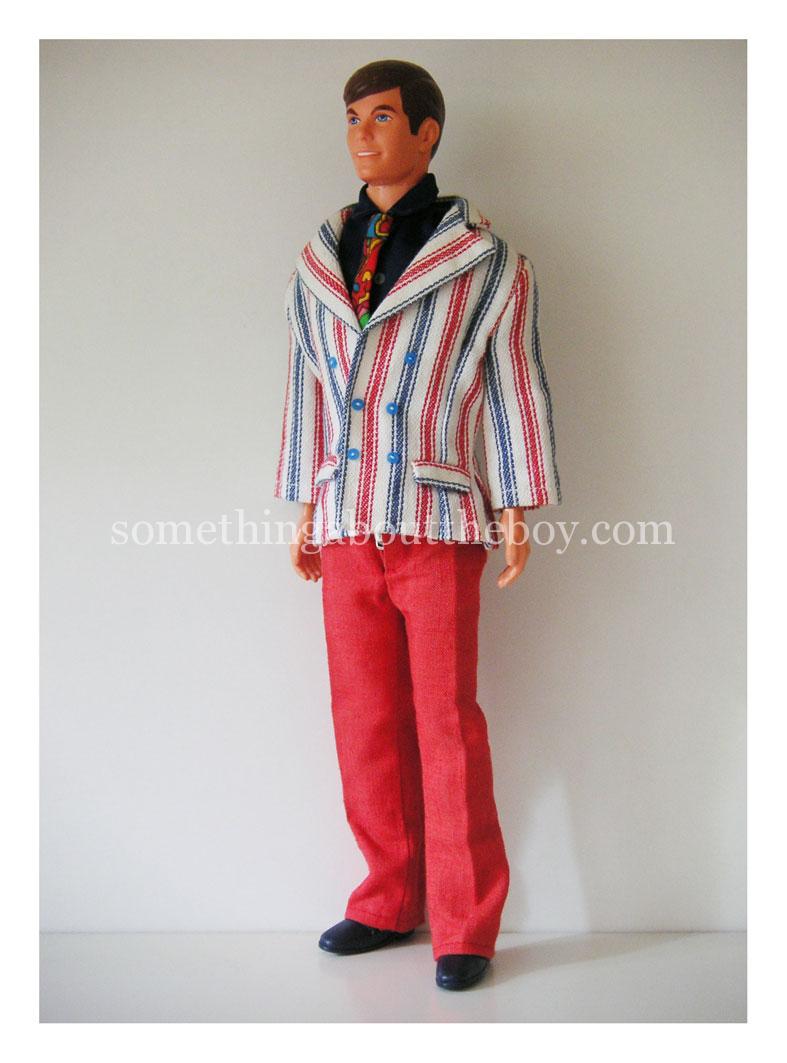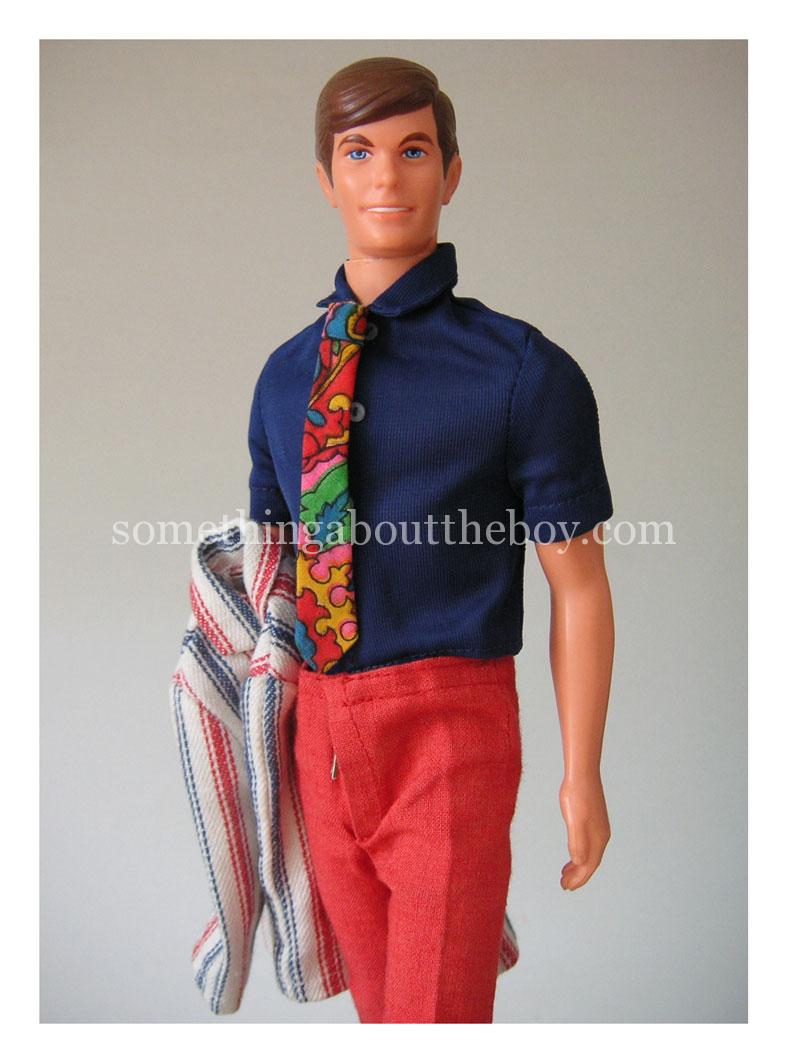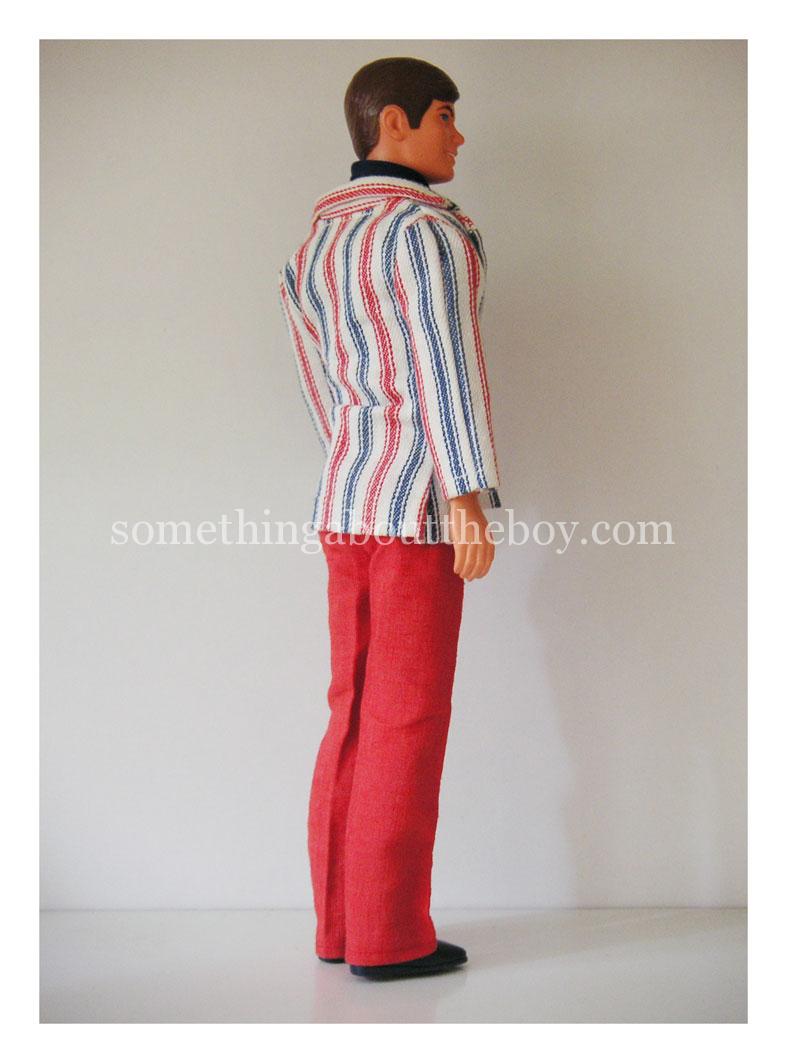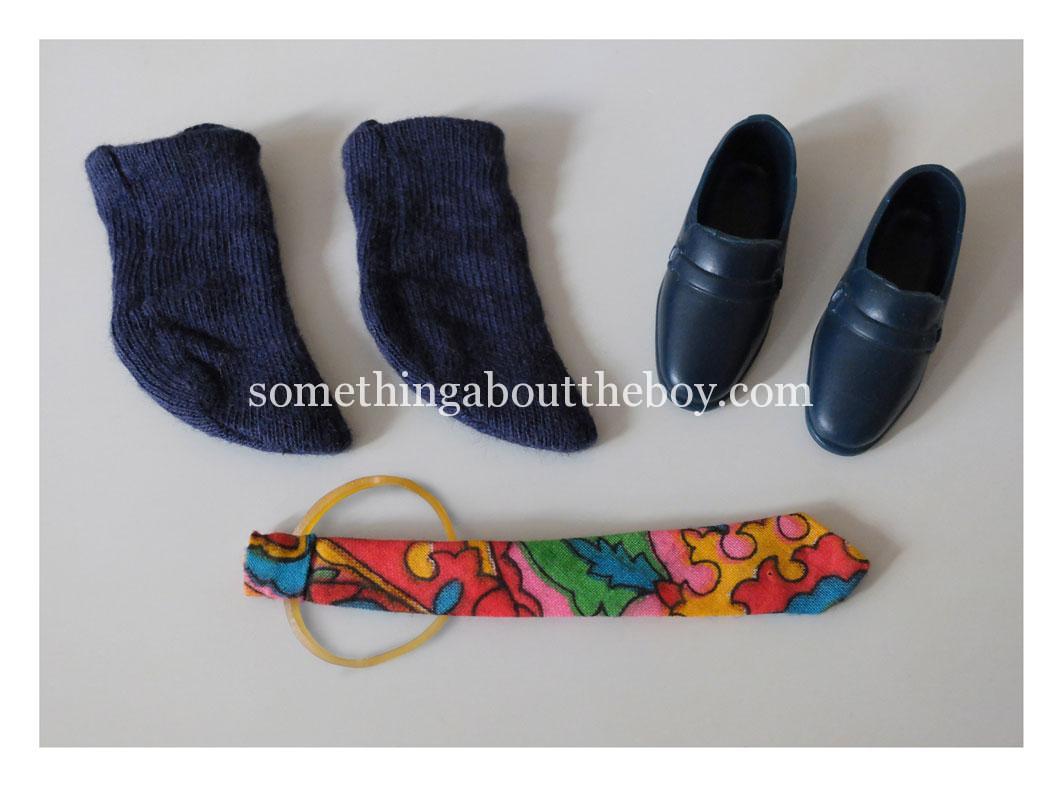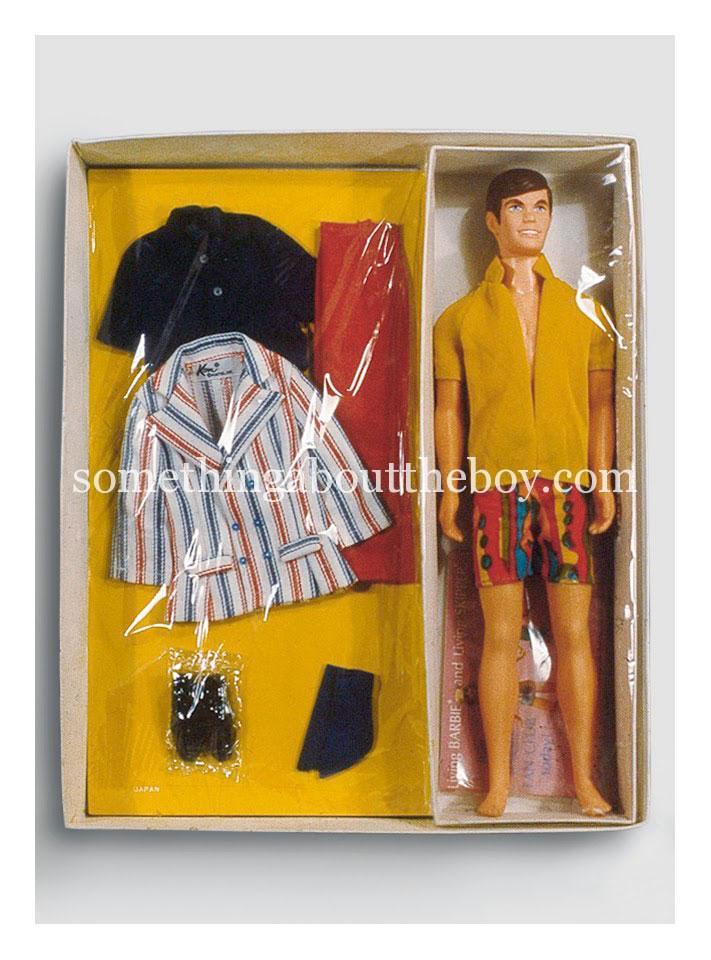 ---
BOOKLETS & CATALOGUES
There appear to be two versions of the booklet for 1970, with slight differences to the layout and content.