IDENTIFYING VINTAGE SLACKS
Online sellers will often claim to have slacks which fit several outfits. However, the slacks, although similar, varied for each outfit. The guide below should help. One other way to tell whether you have the correct ones, is to check the cut and fabric. For example, in 1966, the same type of fabric was used to make the Jazz Concert, Seein' The Sights & Best Man slacks, and they all have a similar, loose cut. The slacks from 1965 also share a similar cut and type of fabric.
For more information and many more detailed photographs showing close-ups of the vintage slacks see THE VINTAGE KEN® BOOK.
No black slacks are labelled.
Many sellers get 'confused' when selling Jazz Concert or College Student – even professional sellers regularly list the cheaper Fashion Pak or Casuals slacks, as belonging to these rarer outfits. Of the brown trousers only the Fashion Pak Slacks are labelled. The College Student slacks are not shown here – they are dark brown with front and back 'pocket' stitching (see 1965 The Outfits).
Of the white trousers, only the slacks from Campus Hero are labelled.
No blue slacks are labelled.
Only the grey Fashion Pak Slacks are labelled.
---
'POCKET' DETAIL STITCHING
The trousers and shorts from 1961 have front 'pocket' stitching as shown below left. All versions from 1962 on have a revised 'pocket' design, which extends into the stitching around the waist, as shown below right. The only exceptions are some outfits with jackets – such as Saturday Date, Rovin' Reporter and Tuxedo – which have slacks with no 'pocket' stitching at all.
---
IDENTIFYING VINTAGE WHITE SHORT-SLEEVE SHIRTS
Ken's white short-sleeve shirt first appeared in 1964. There are two versions of the shirt, and both of them came with and without label.
1. KEN IN SWITZERLAND. This shirt is extremely well-made, like a real shirt, with panelling and finished cuffs. Later versions were not labelled.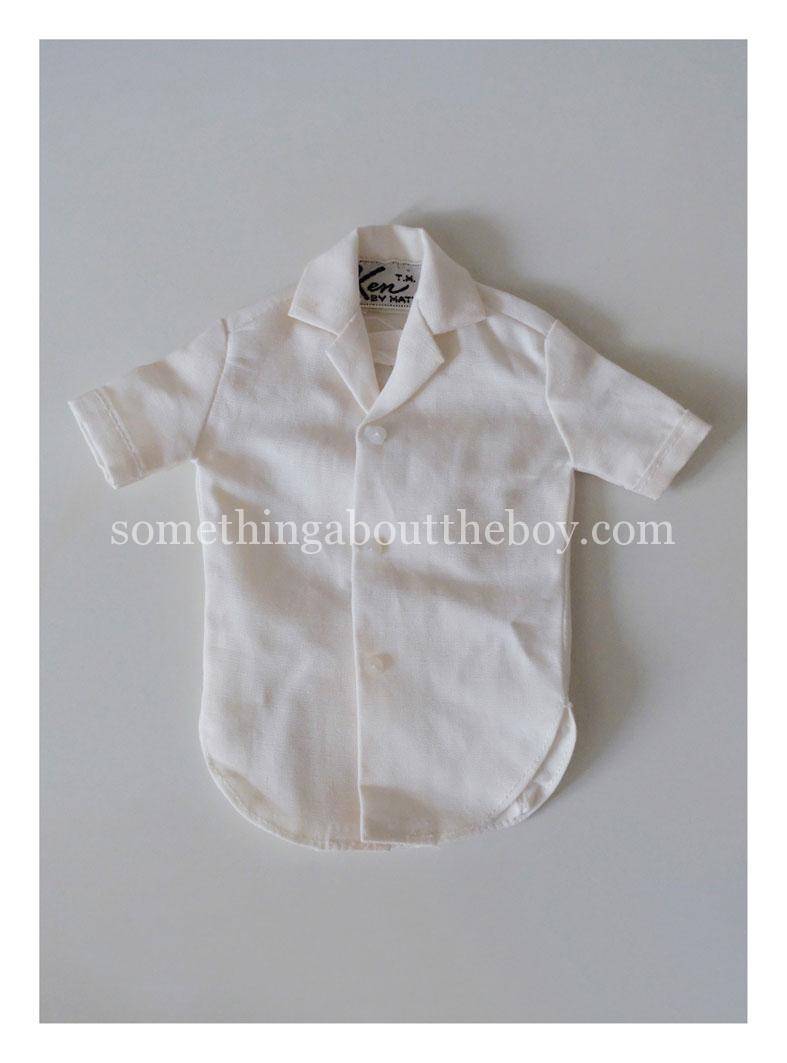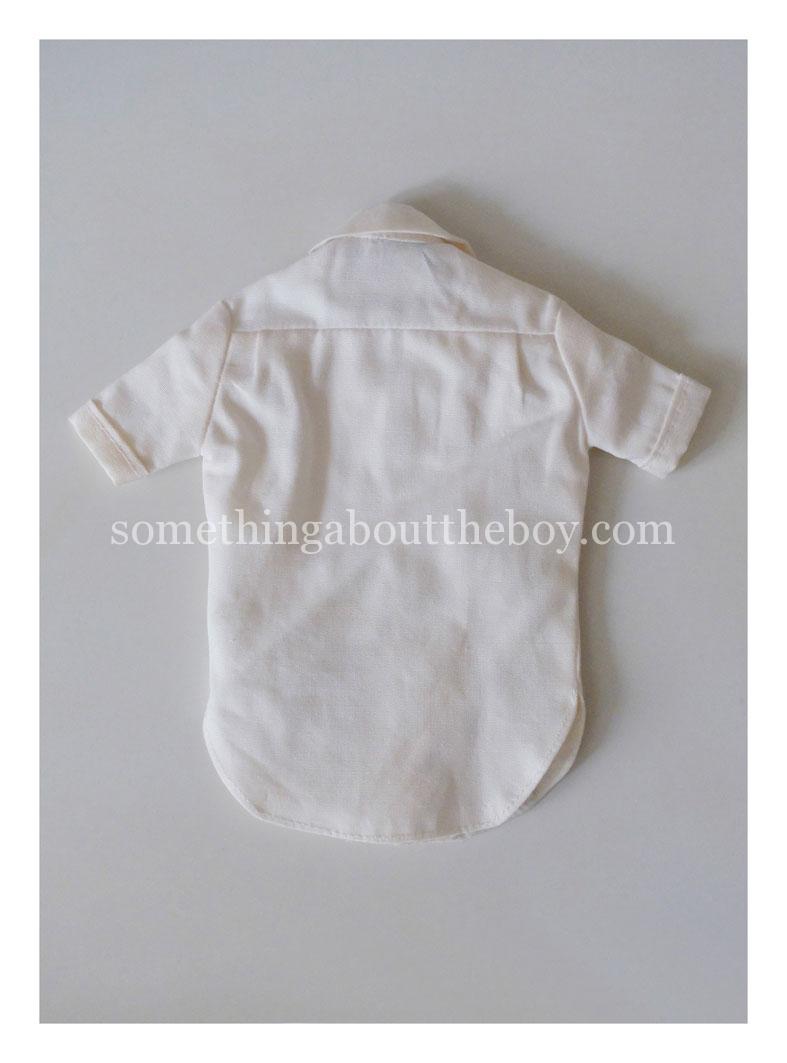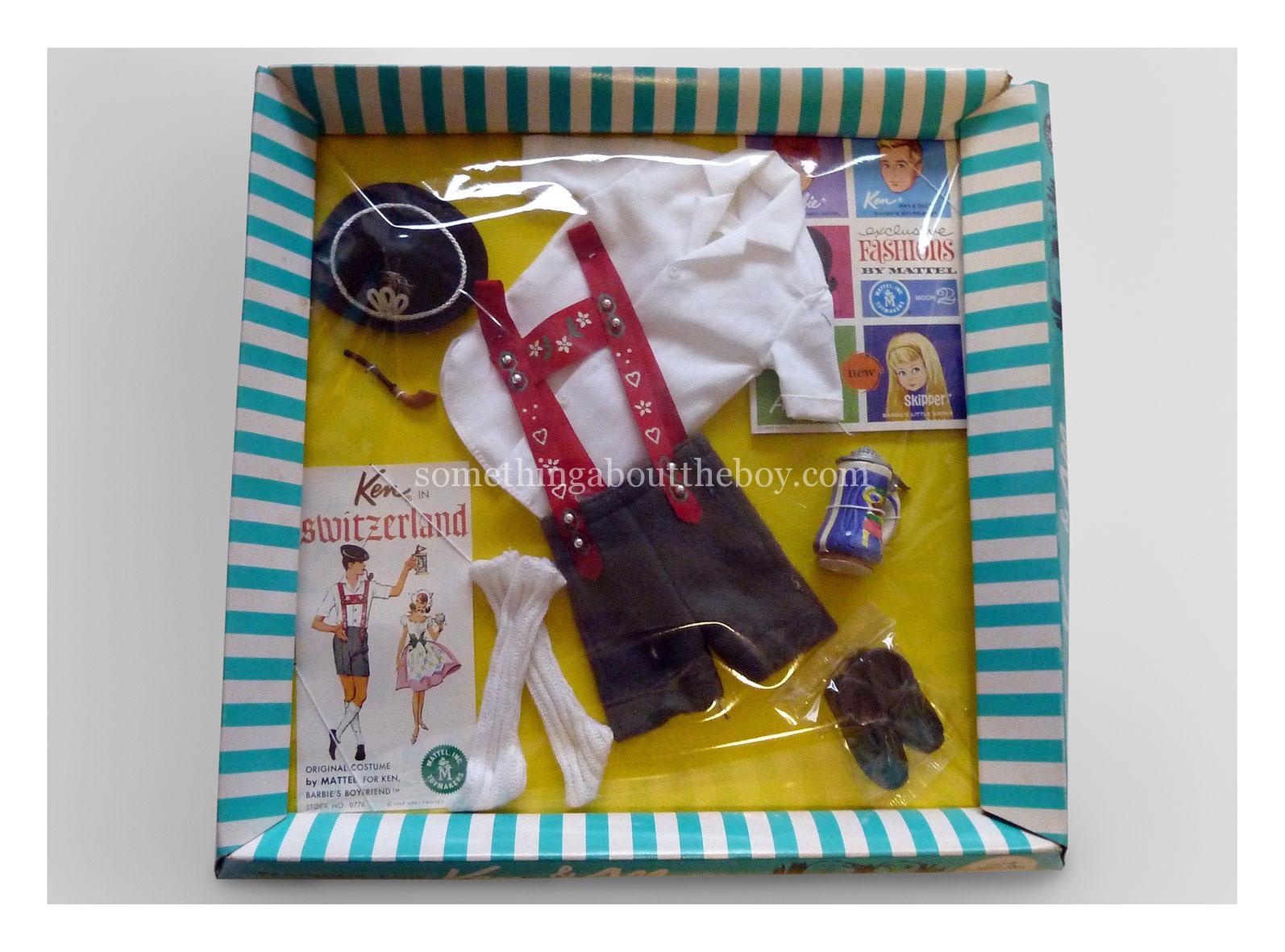 This version of the shirt below is a nice little oddity, as the stitching on the Ken label is white. If it was from bleaching, then it certainly wasn't done recently, as the shirt has seriously yellowed with age.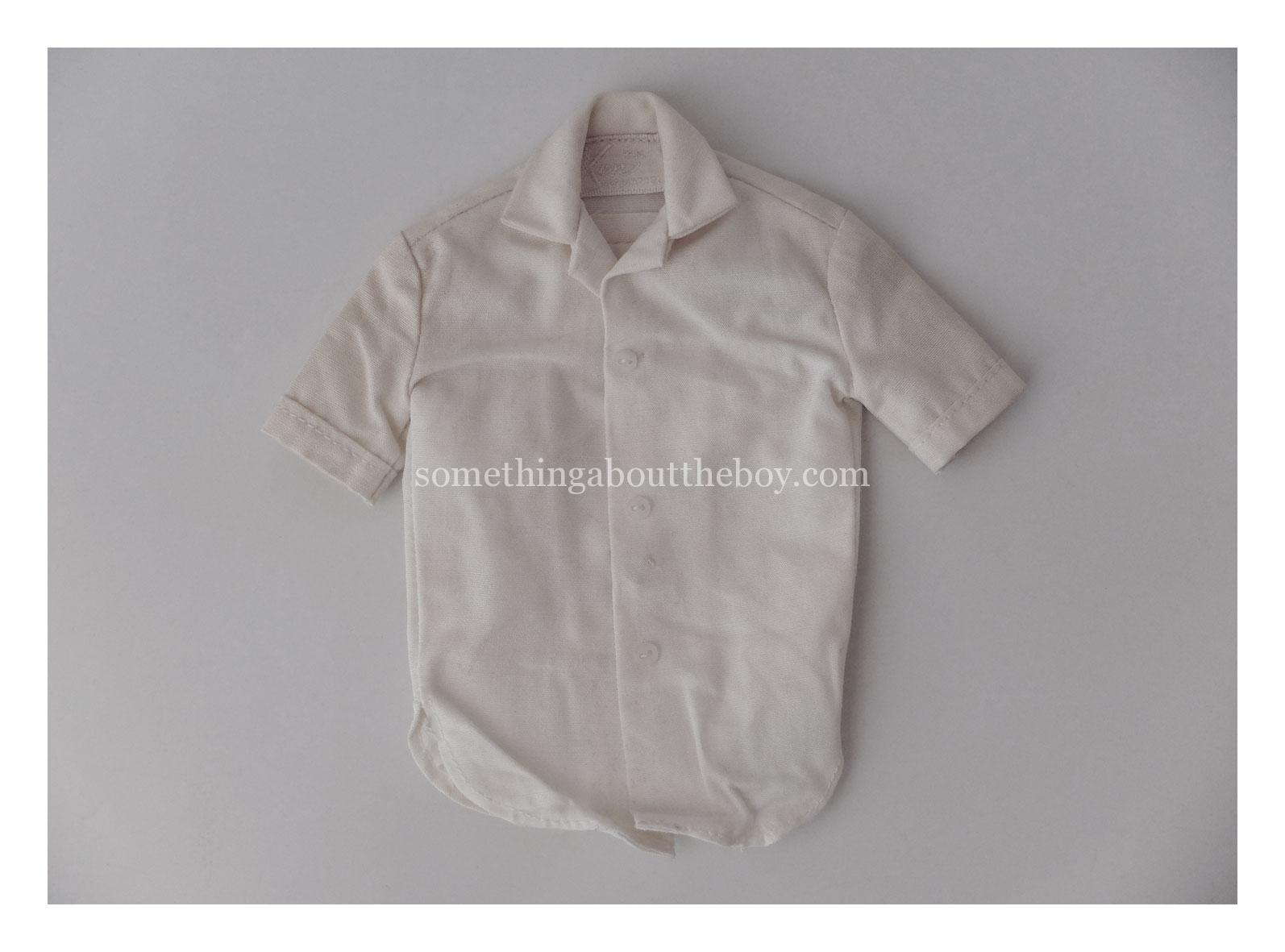 2. COLLEGE STUDENT / ROVIN' REPORTER. This shirt is like the one from Ken in Switzerland, but without the label. Later versions of Ken In Switzerland came with this shirt too.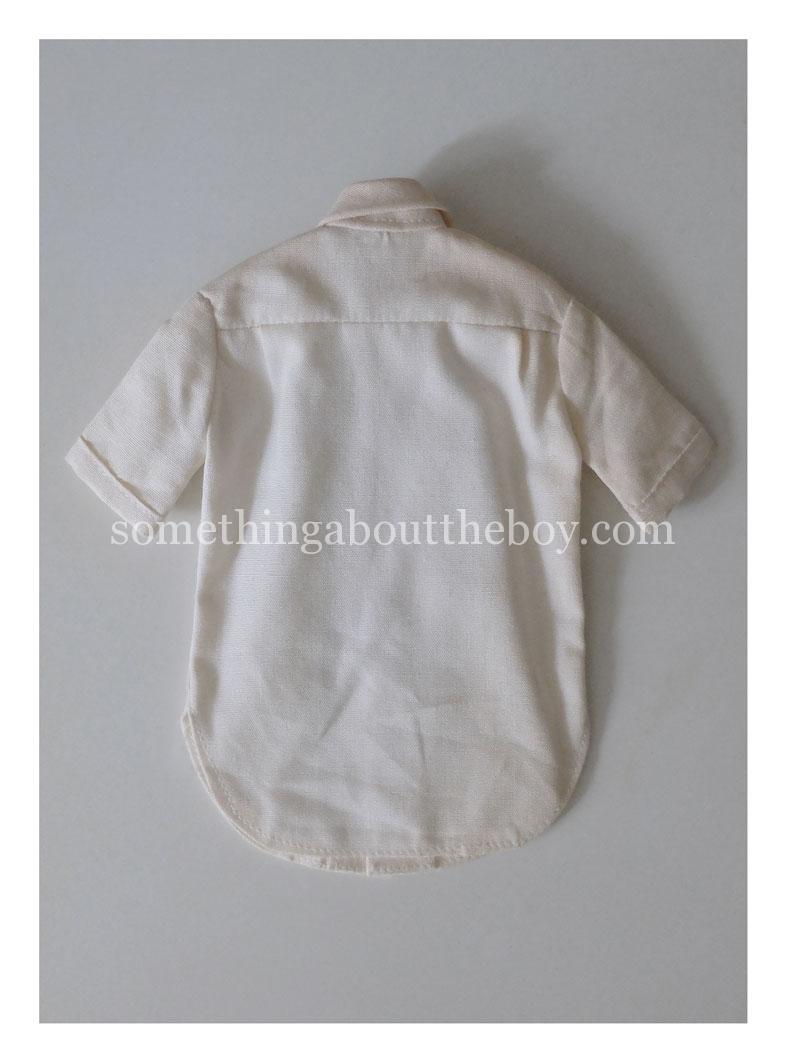 3. KEN IN MEXICO / VICTORY DANCE. This shirt is more basic (no panelling, no cuffs), but still labelled. Later versions of this shirt came without label.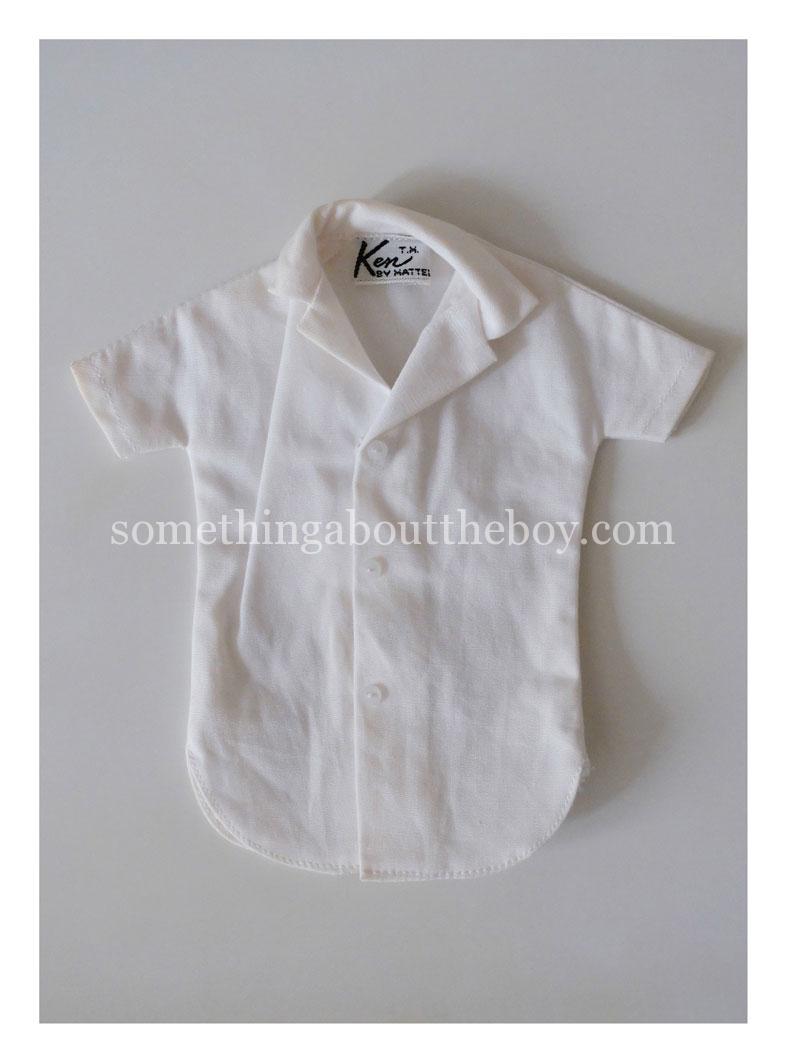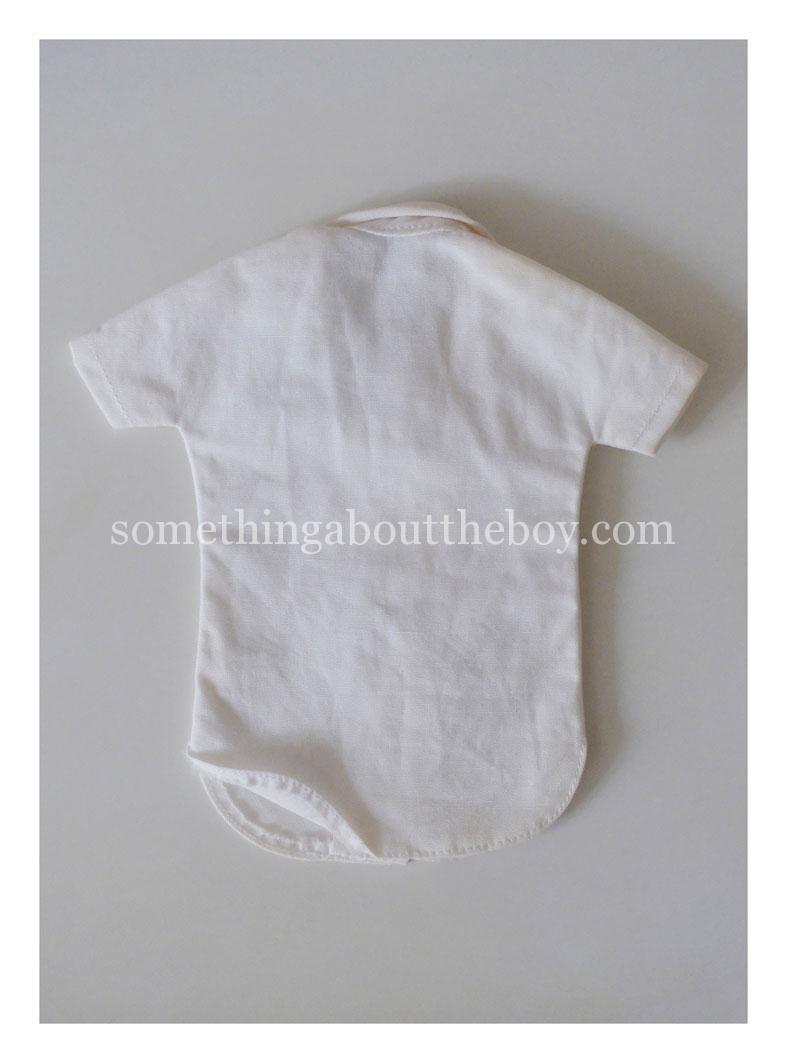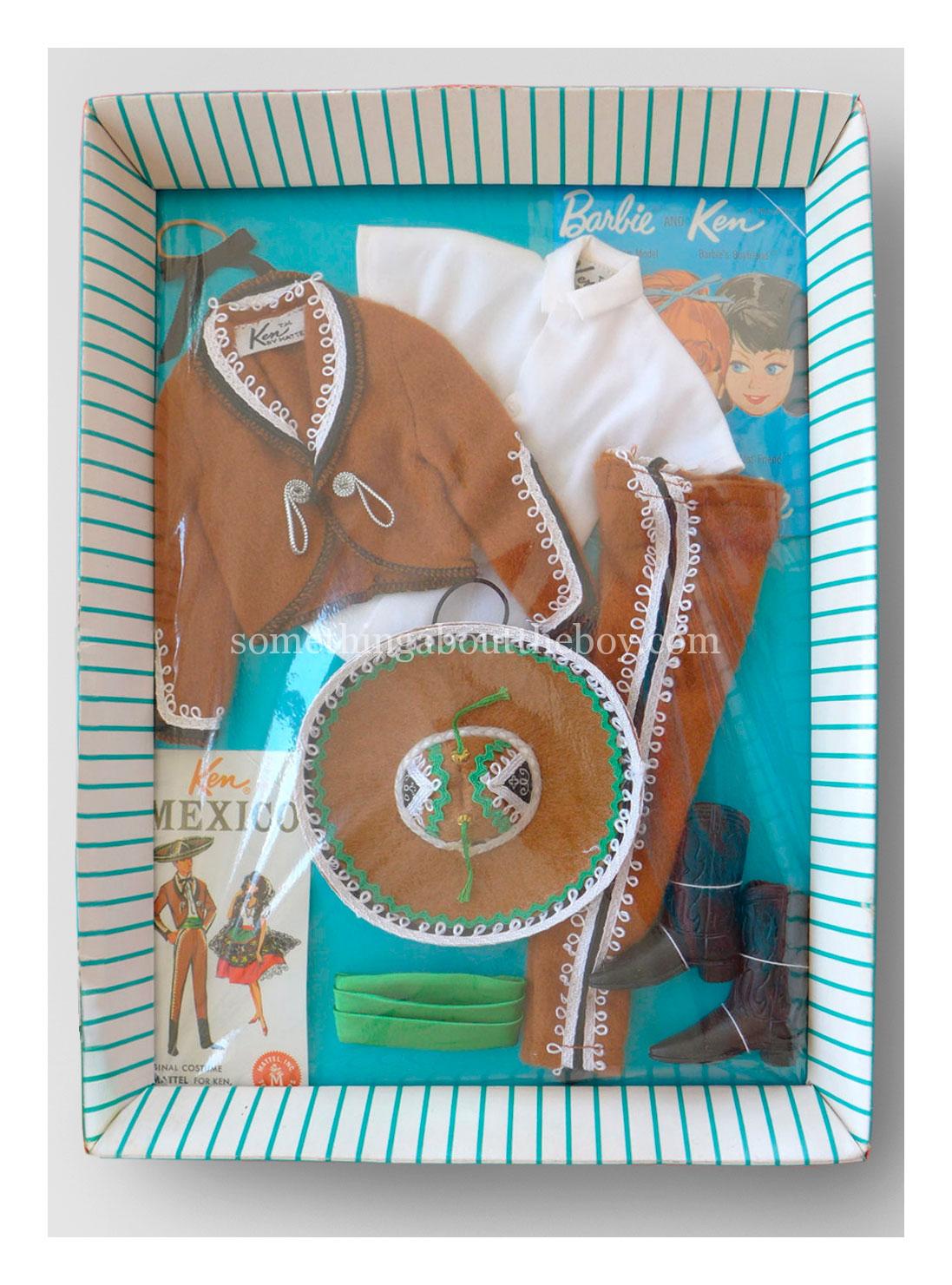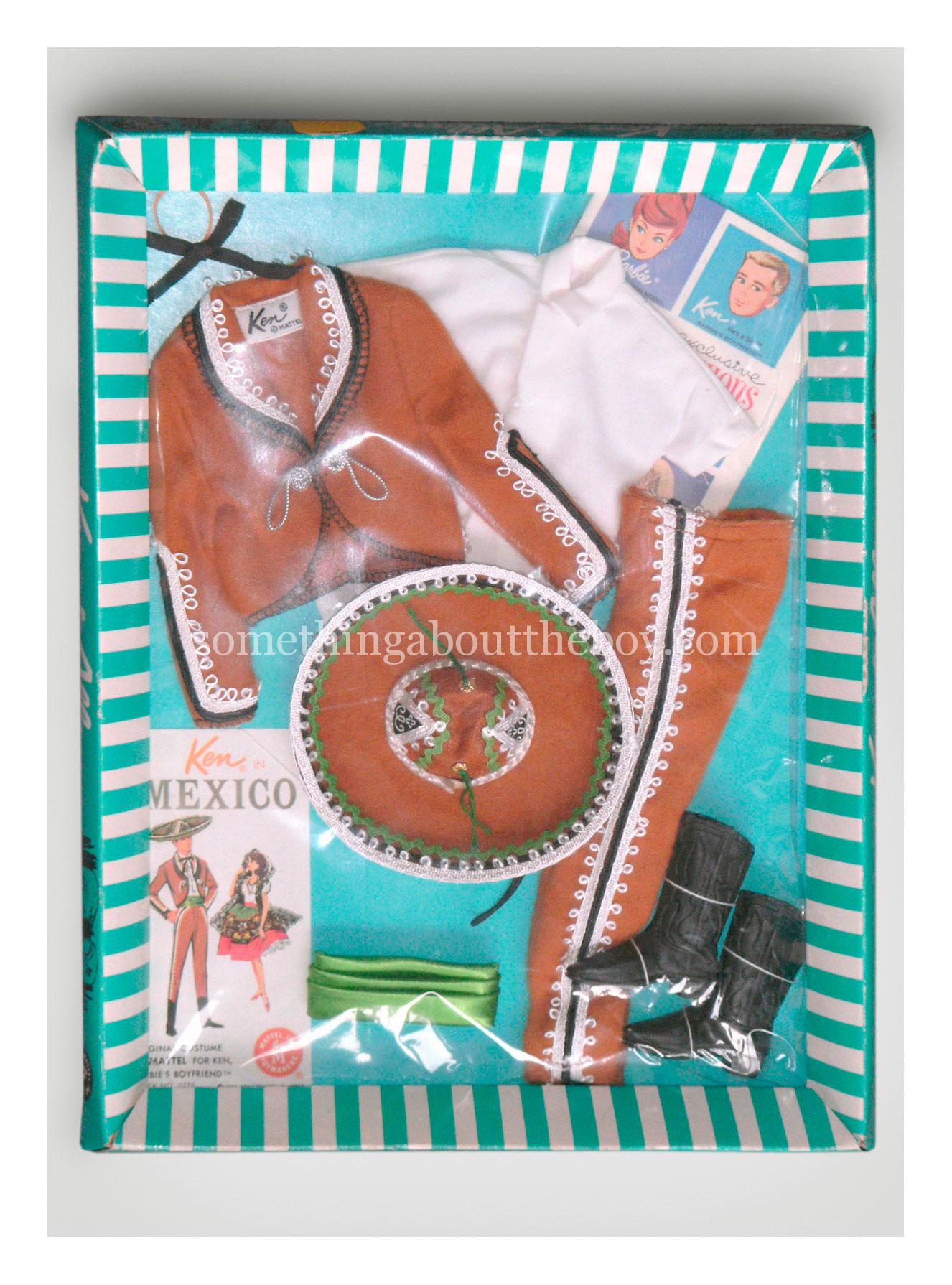 4. SEEIN' THE SIGHTS. Basic shirt with no label. Later versions of Ken in Mexico also came with this shirt.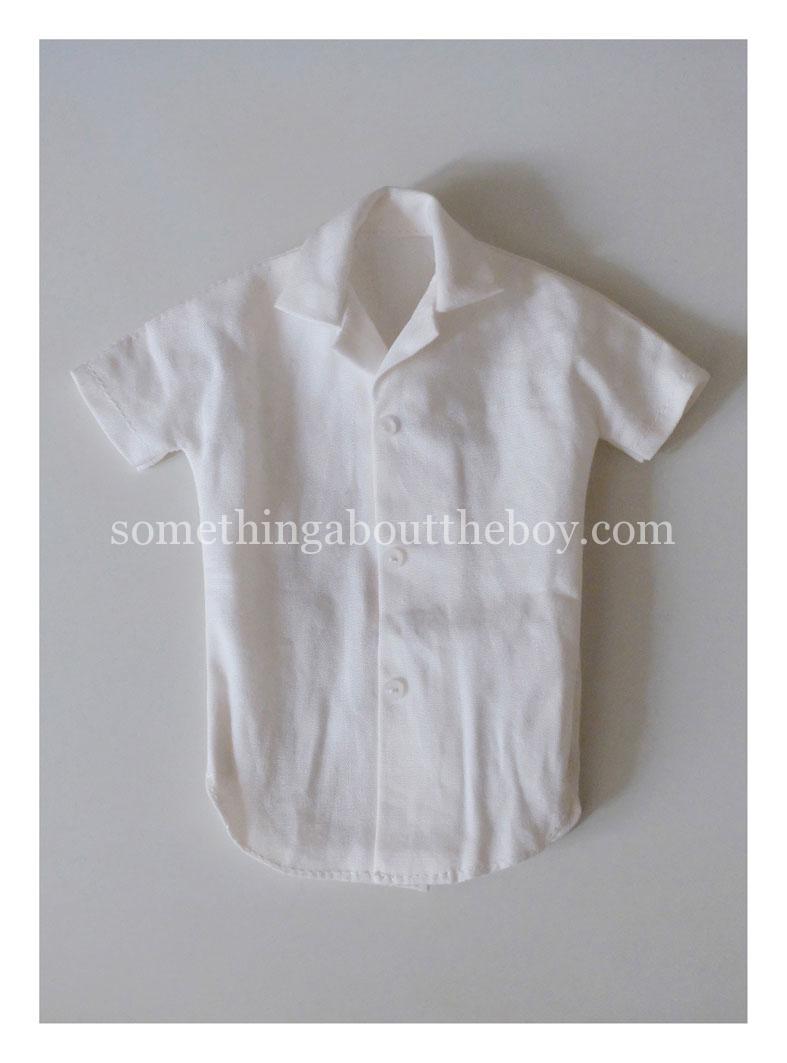 ---
VINTAGE KEN FACE PAINT AND HAIR

1) Teal iris with white dots to the left of pupil. No line around edge of iris. This style is found on 1961-63 flocked hair blonde and brunette Kens. The Kens from 1961-2 have quite thick eyebrows, the thickness and colour varying, especially in blondes. By 1962-3 their eyebrows have a more 'plucked' look. The hair colour and shape varies too. Some have an almost perfectly straight hairline, and on others the hairline curves at the temples.
2) Teal or turquoise iris with white crescents/dashes in the pupil. No line around edge of iris. Pale, light brown eyebrows, thicker 'eyelashes', and painted eyelids. This style was used for the 1961 'brownette' Kens. There were several shades of brown used for the hair, and some have a painted scalp under the flocking.
3) Teal or turquoise iris with no line around edge. Dark eyebrows and thicker 'eyelashes'. Found on 1963 first version Japan-made Kens.
4) Blue iris with no line around edge. Found on painted hair 'shorty' Kens from 1964. These can vary a lot, especially the hair colour and quality of paintwork. On some the plastic has turned a ghastly white.
5) Turquoise iris with black line painted around edge. Found on second version Japan-made Kens from 1963 and third version Japan-made Kens from 1963-64.
6) Blue iris with black line painted around edge. Brightness of blue varies. Found on Japan-made Kens from 1964-65. Some Kens, Allans and Rickys from 1965 have 'tanned' faces, which is presumably an effect of ageing.
7) Aqua or blue iris with black line painted around edge. Blushing cheeks and/or much lighter lips. Found on Kens from 1966-67.
---
THE TWO VINTAGE ARM/HAND MOLDS
In 1963 Mattel released a new look painted hair Ken, to replace the easily-damaged flocked hair version. As well as a new head, he also was given a totally new arm/hand design. However, Mattel were smart enough to use all the unsold flocked hair Ken limbs before switching to the new version, so the earliest painted hair Kens all come with the original arms/hands and have the typical wide stance.
FIRST VERSION HAND
The revised design gives him a slightly chubbier, but nevertheless more elegant and natural-looking, hand shape. This design remained the same for all vintage Kens and Allans.
SECOND VERSION HAND