Domestically Ricky was sold between 1965 and 1967 (In Europe he was still being advertised for sale in 1968). As with Ken and Allan, Ricky came with a beach outfit consisting of jacket, shorts and sandals. He also came with his own booklet, wrist tag and wire stand. He was packaged with card inserts at the shoulders and knees. He is however a much smaller doll than Ken and Allan, so was given his own exclusive clothing range.
RICKY #1090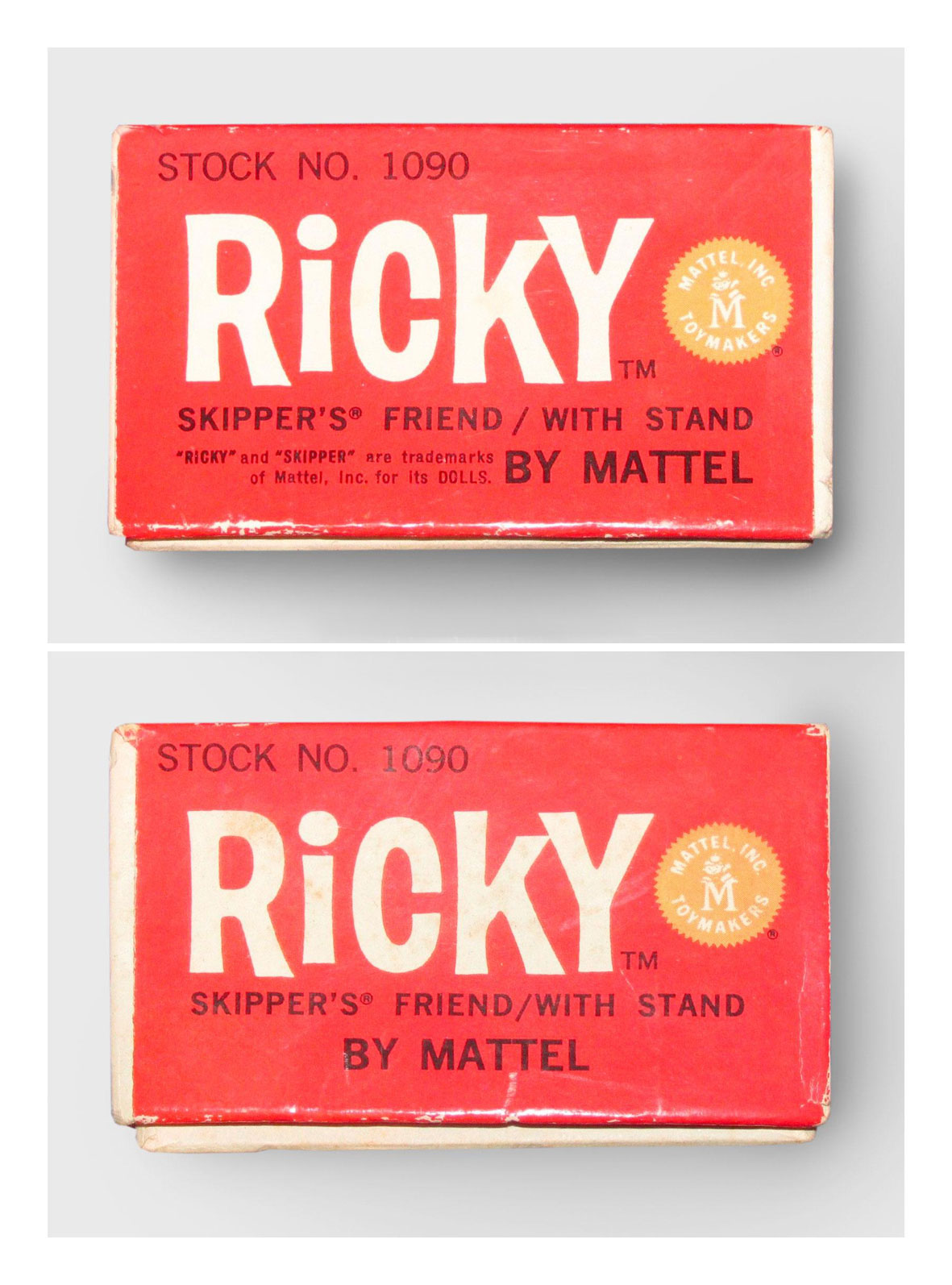 ---
1965 RICKY OUTFITS
1966 RICKY OUTFITS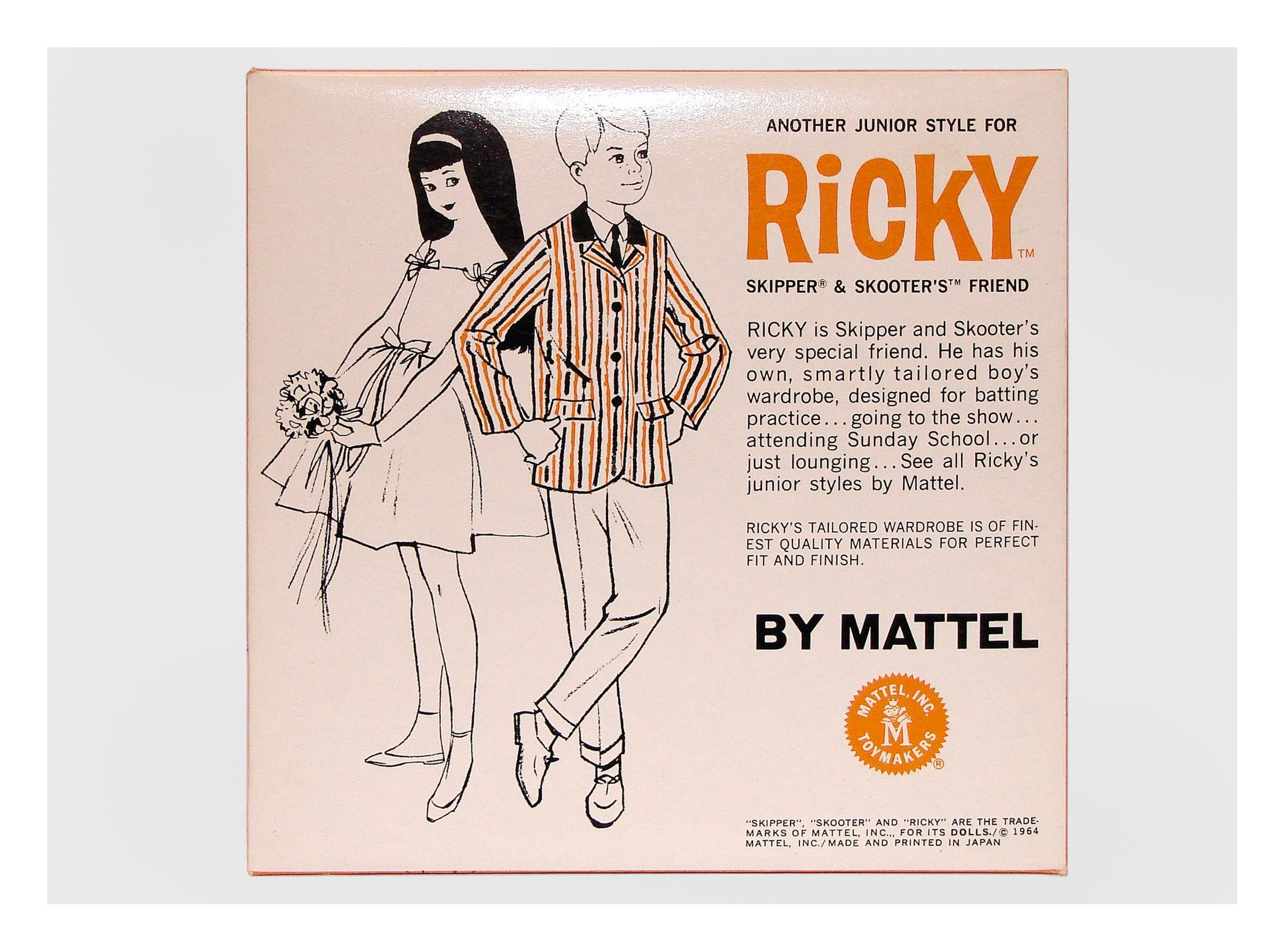 ---
BOOKLETS & CATALOGUES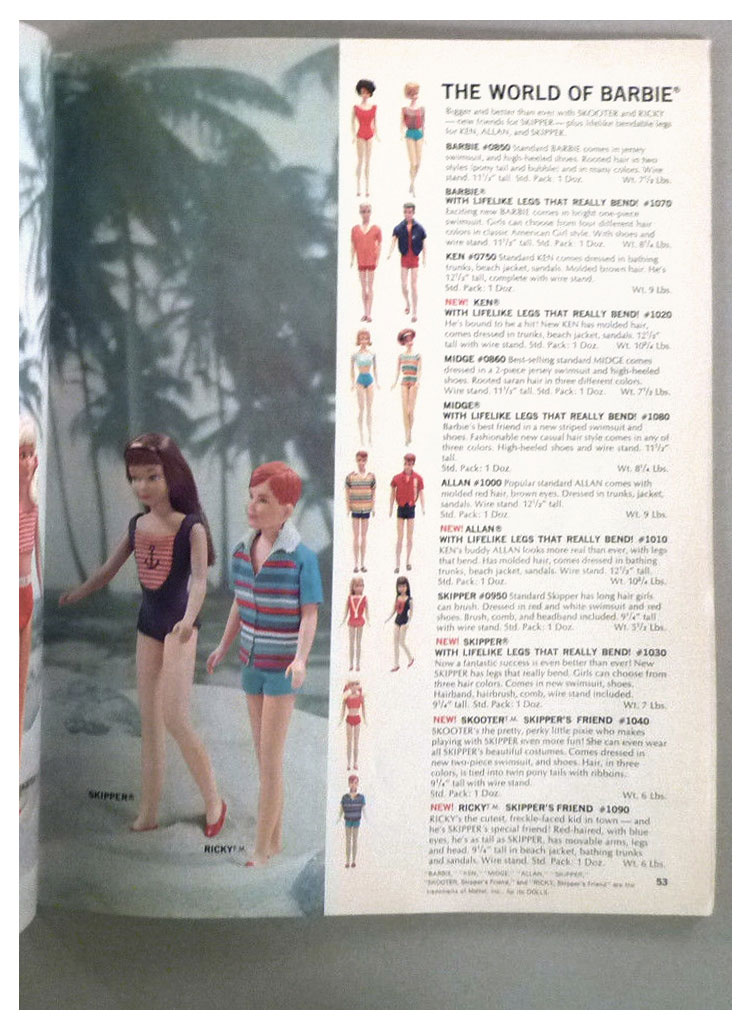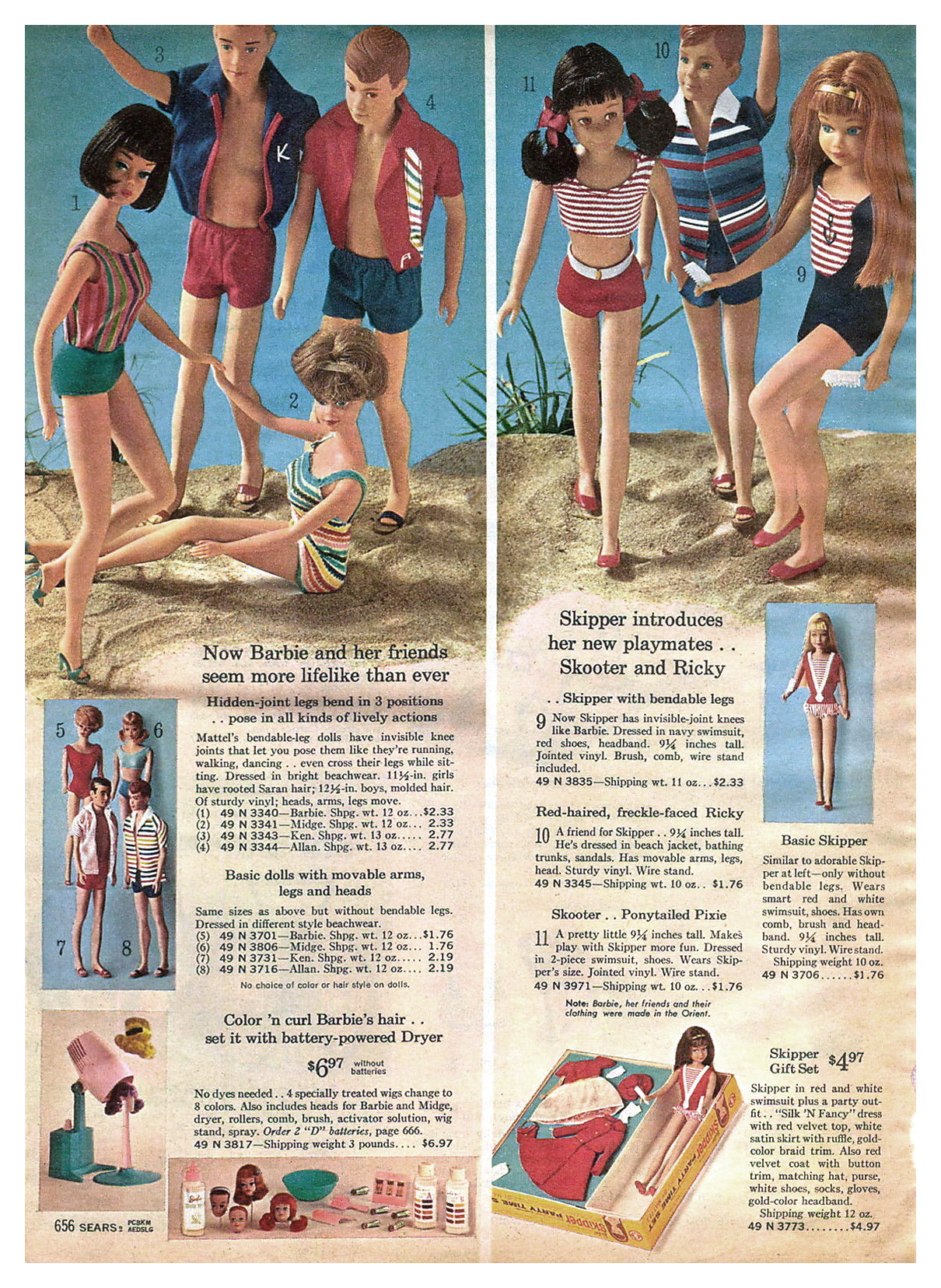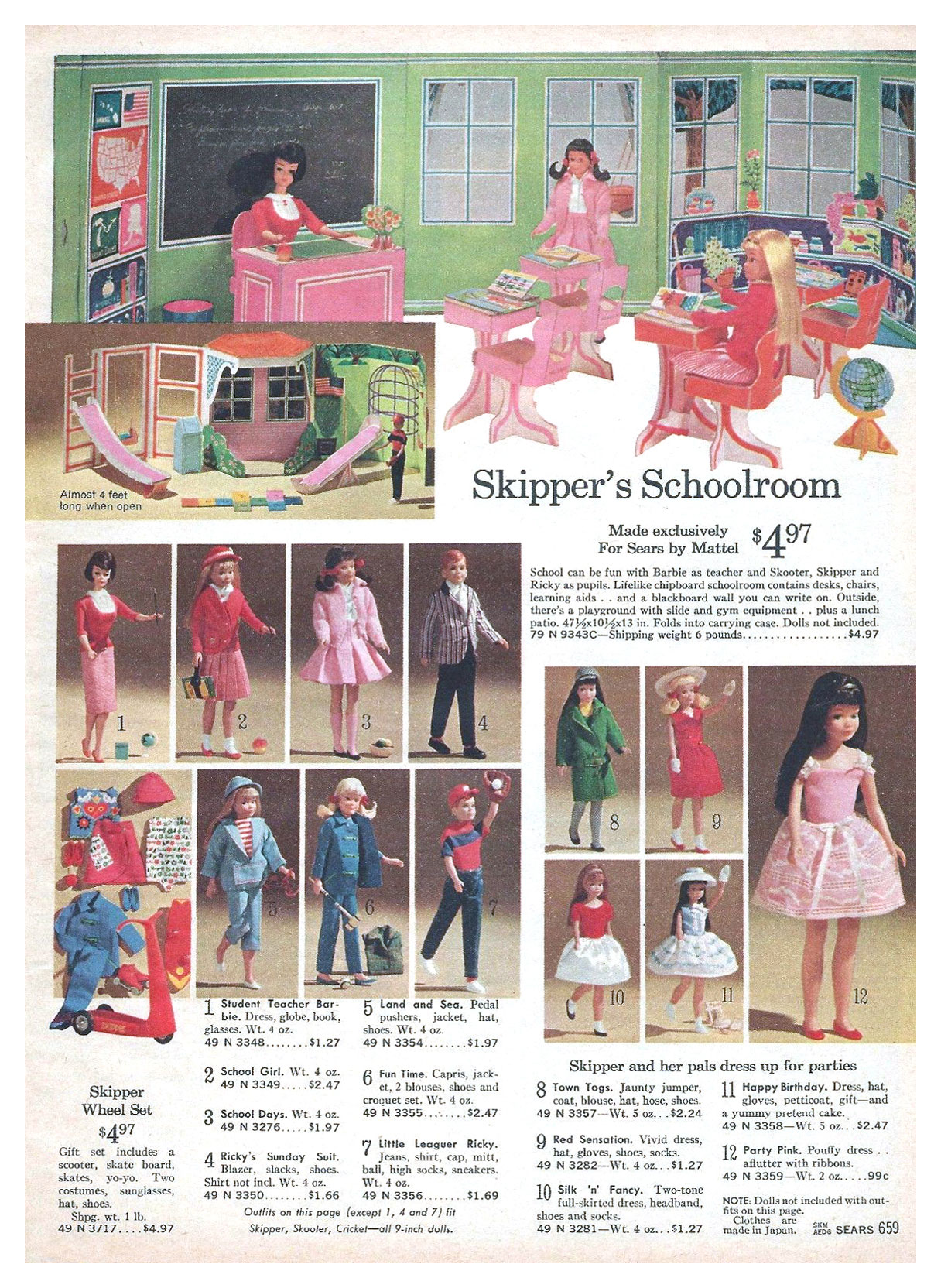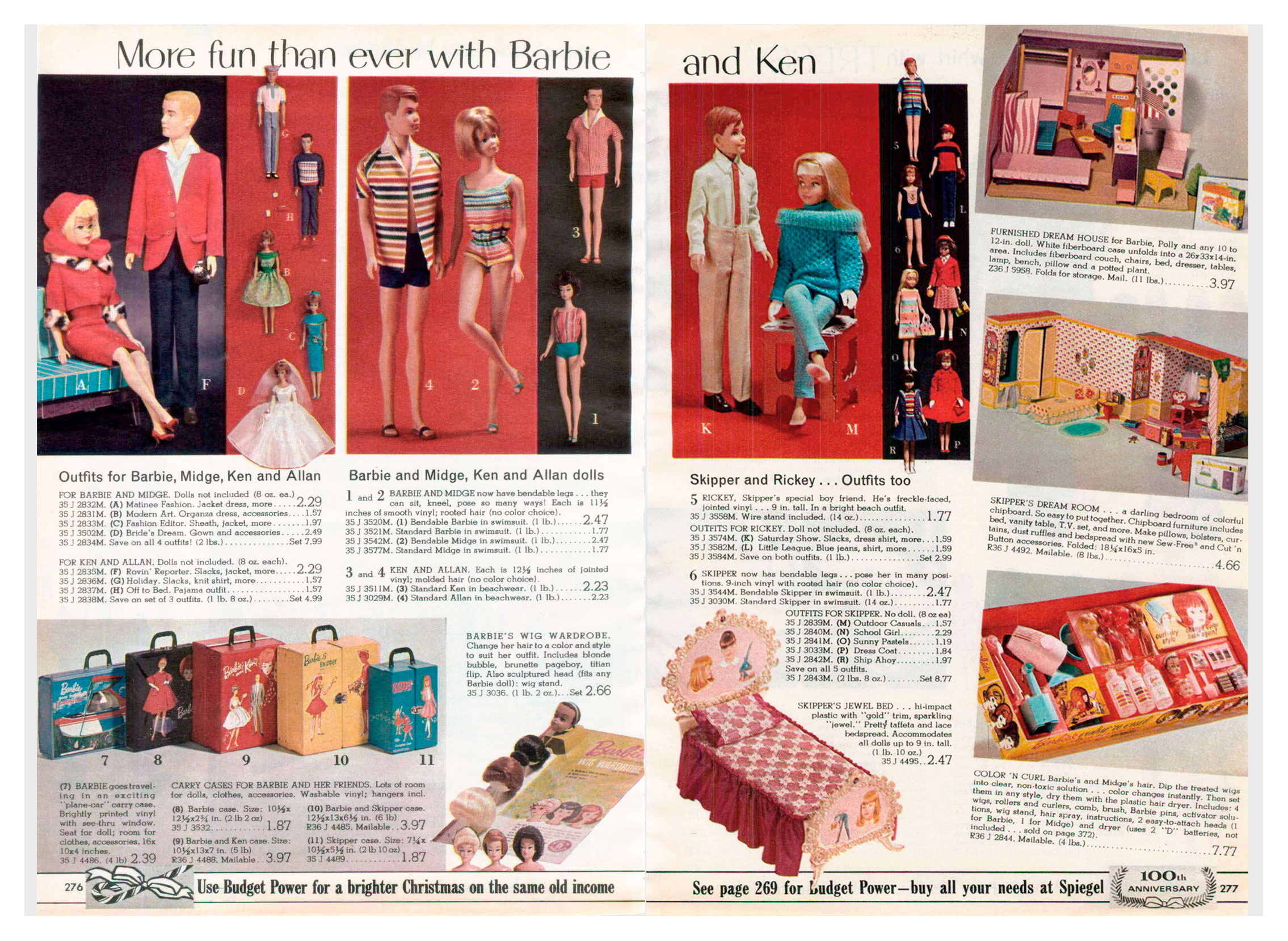 Ricky obviously wasn't available in Sweden or Germany until 1966. He also appears for sale in Japan for the first time in 1966.