Several great new Ensemble and Fashion Paks were produced for 1963, mostly sports- and profession-based. It is almost as if Mattel were beginning to re-imagine Ken as a toy for boys. It is certainly worth noting that Ken's Sailor and Army & Air Force outfits predate the 1964 launch of GI Joe.
For more information and many more detailed photographs see THE VINTAGE KEN® BOOK.
---
THE ENSEMBLE PAKS
FUN ON ICE #791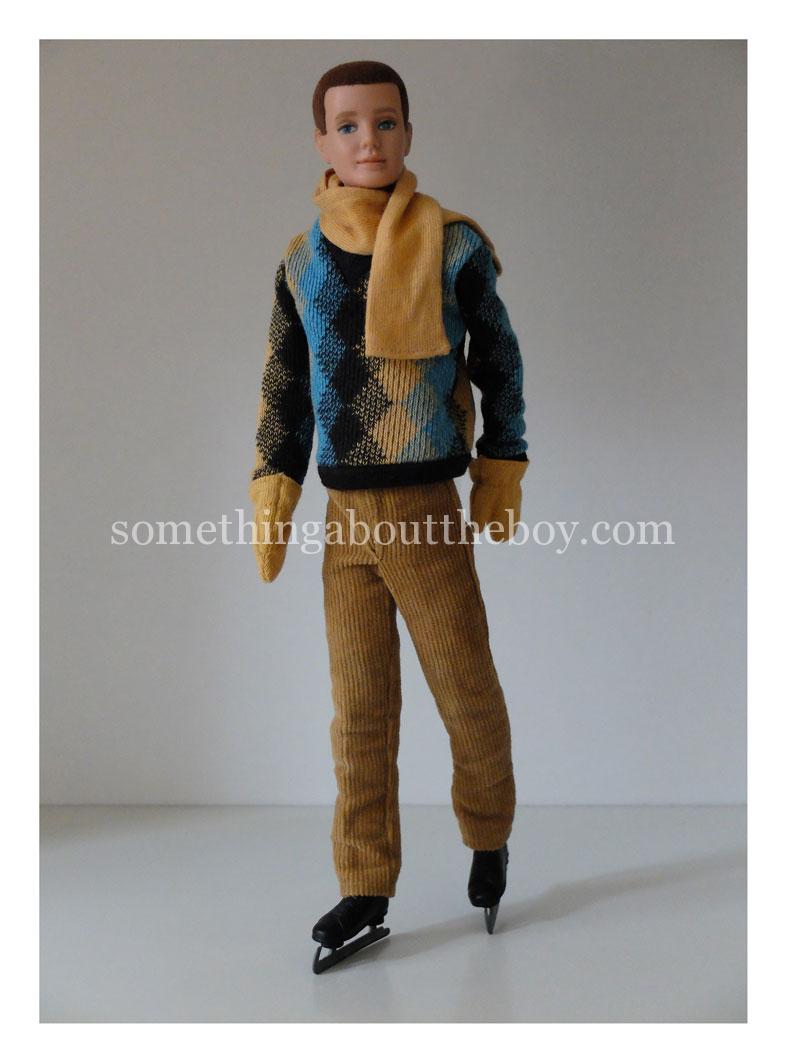 Later packaged versions of Fun On Ice came with red backing card.
---
PLAY BALL! #792
The earliest versions of this outfit have a lighter brown mitt.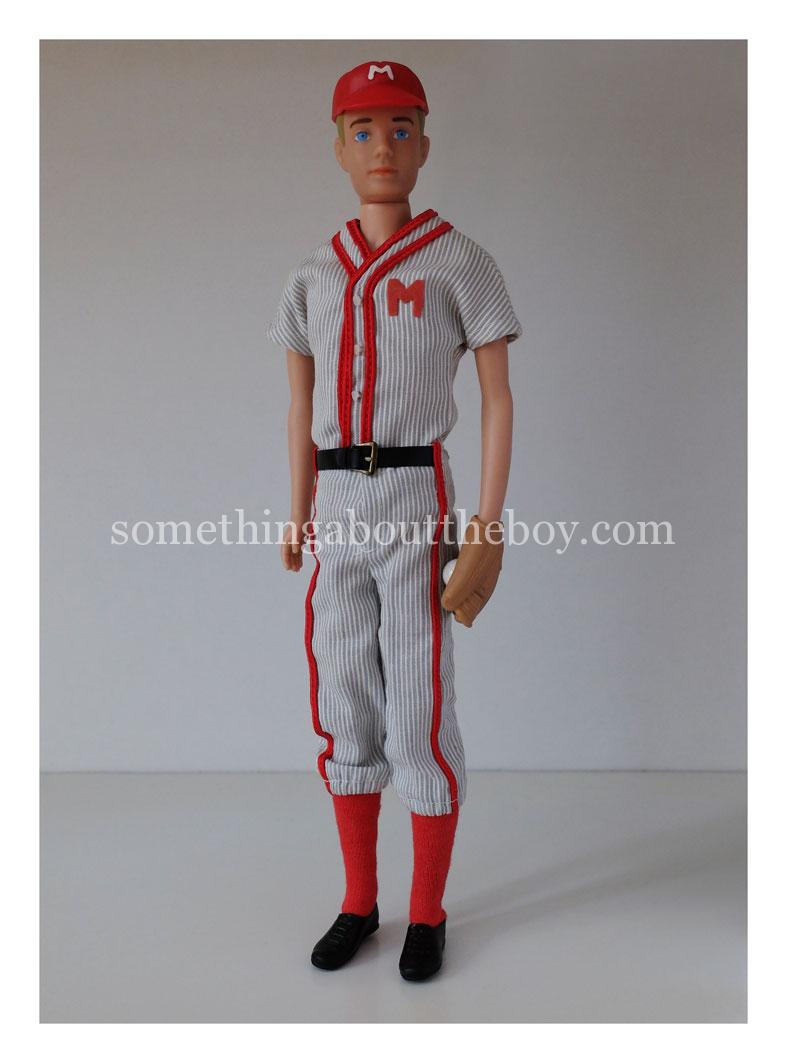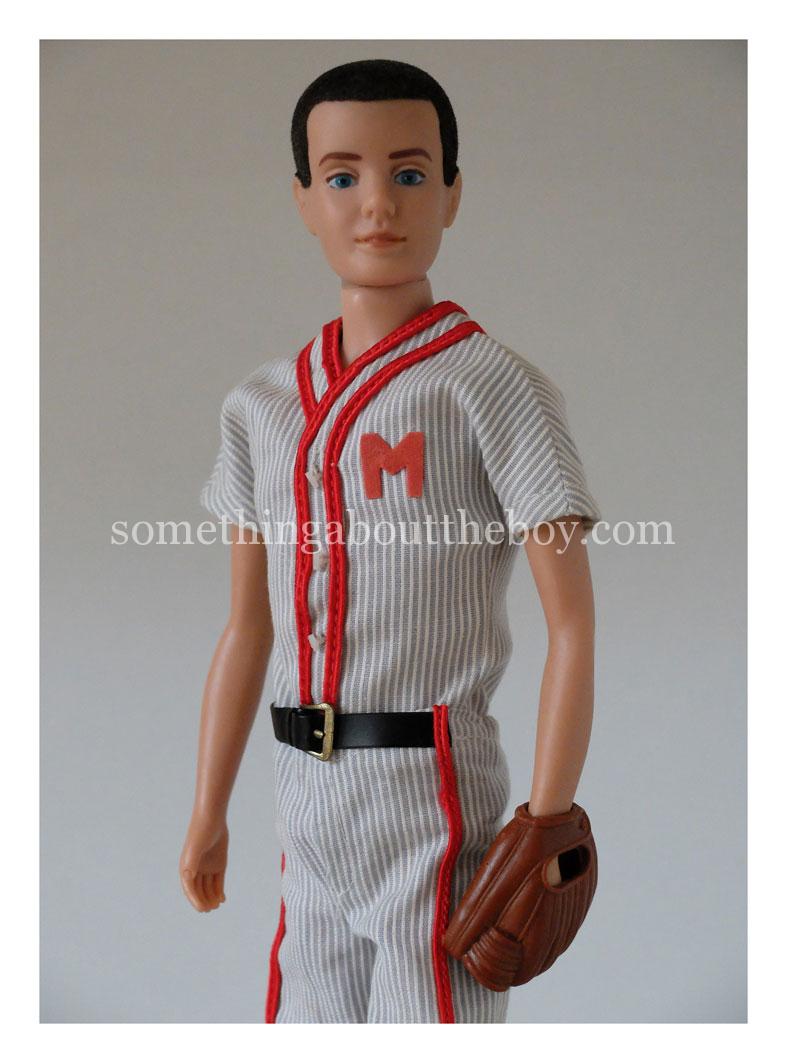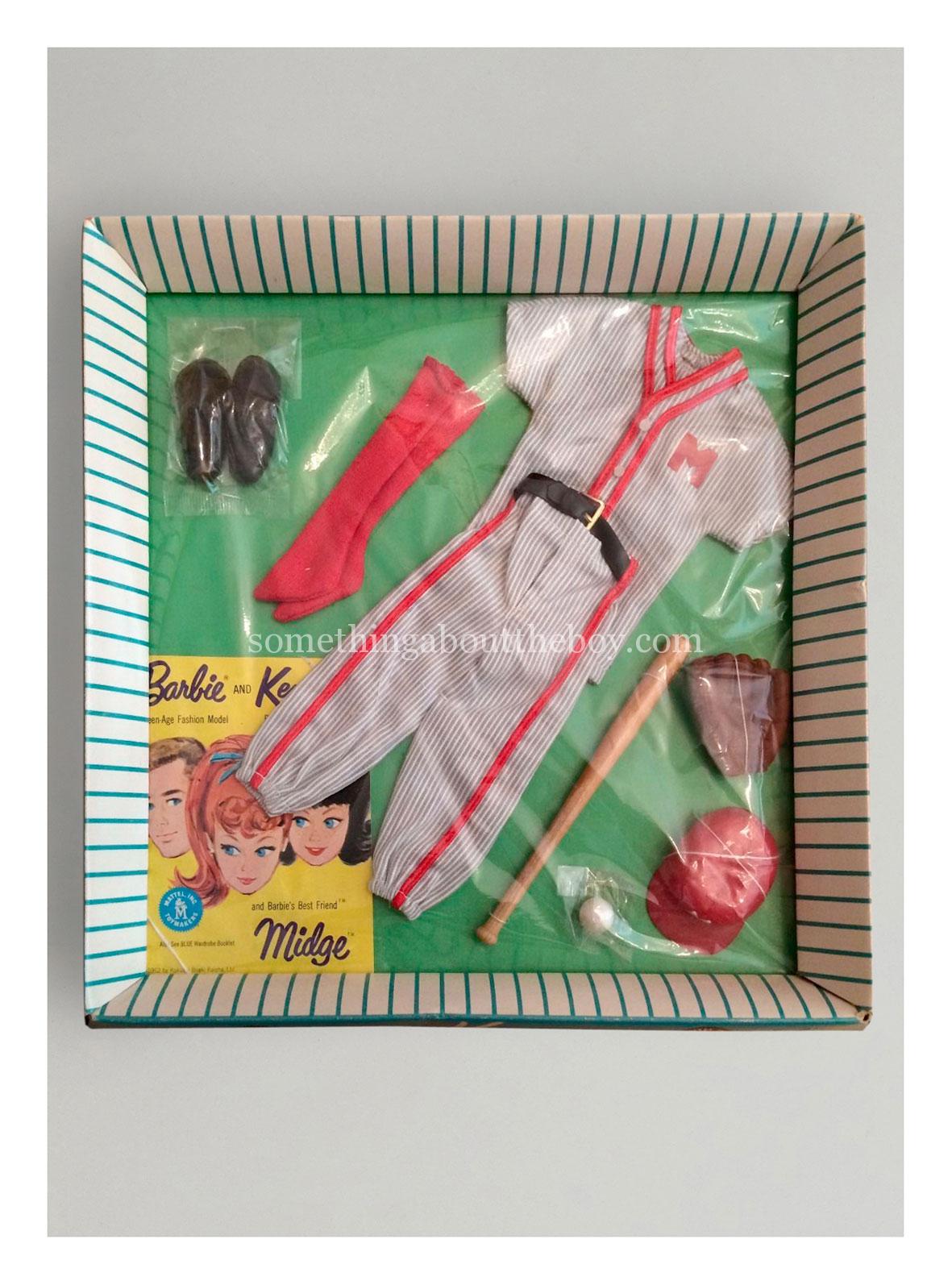 ---
DR. KEN #793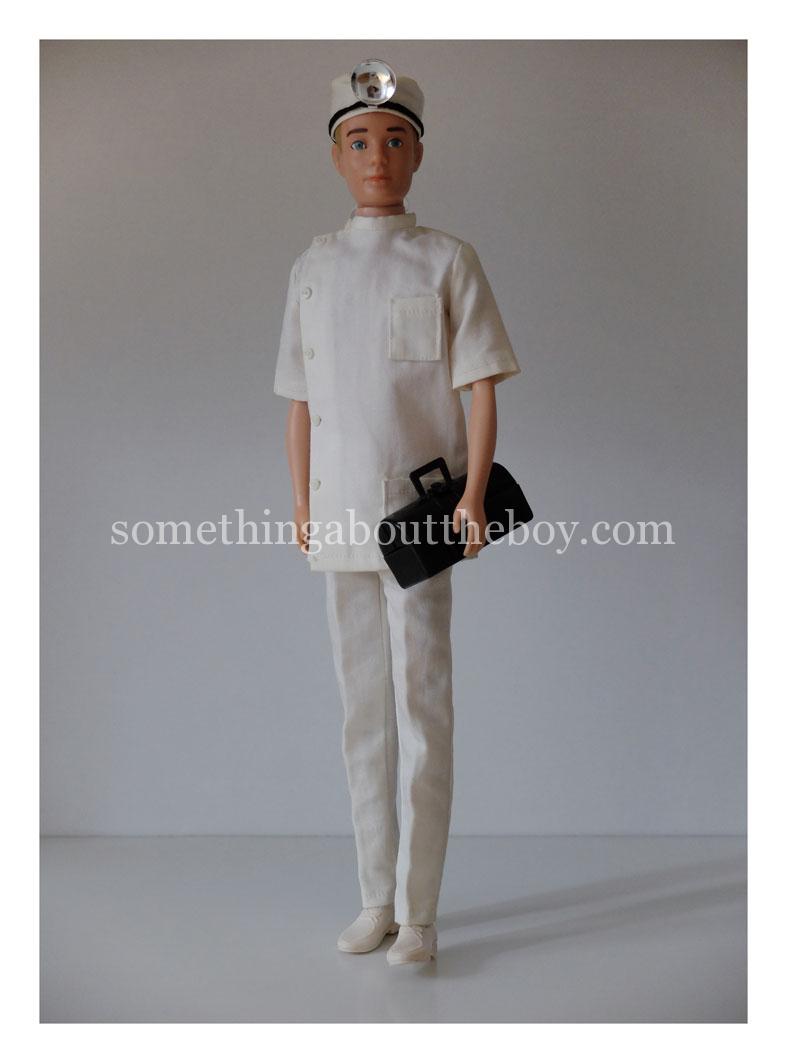 ---
MASQUERADE #794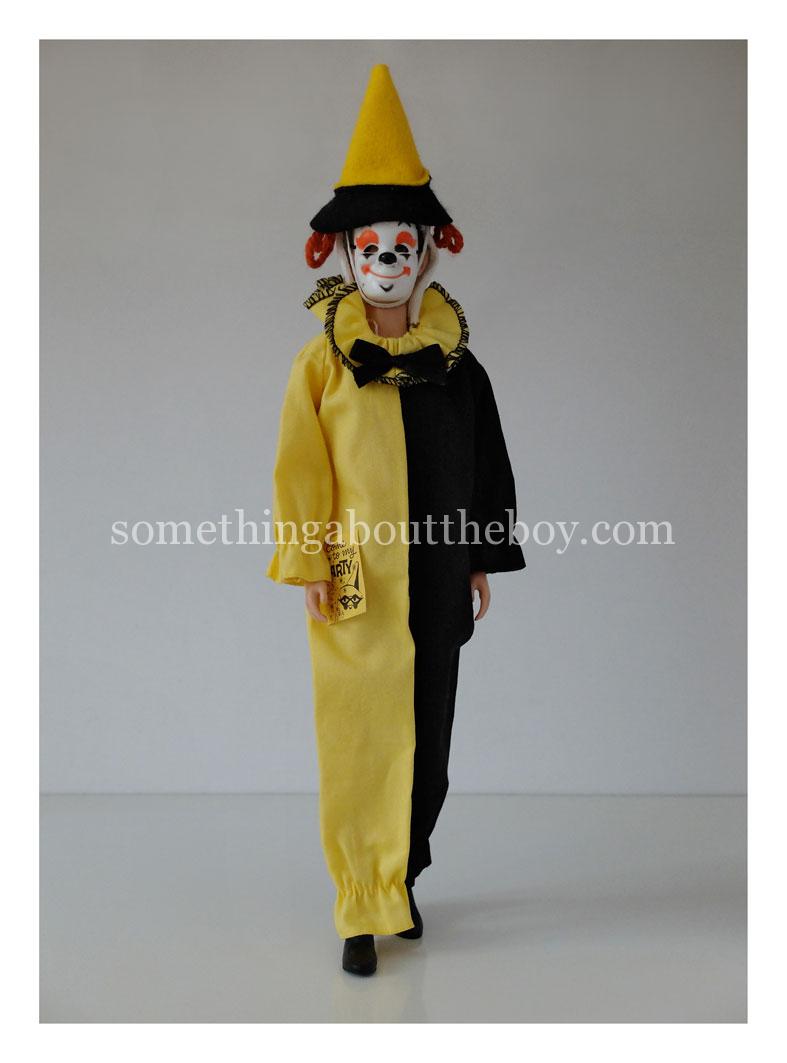 ---
GRADUATION #795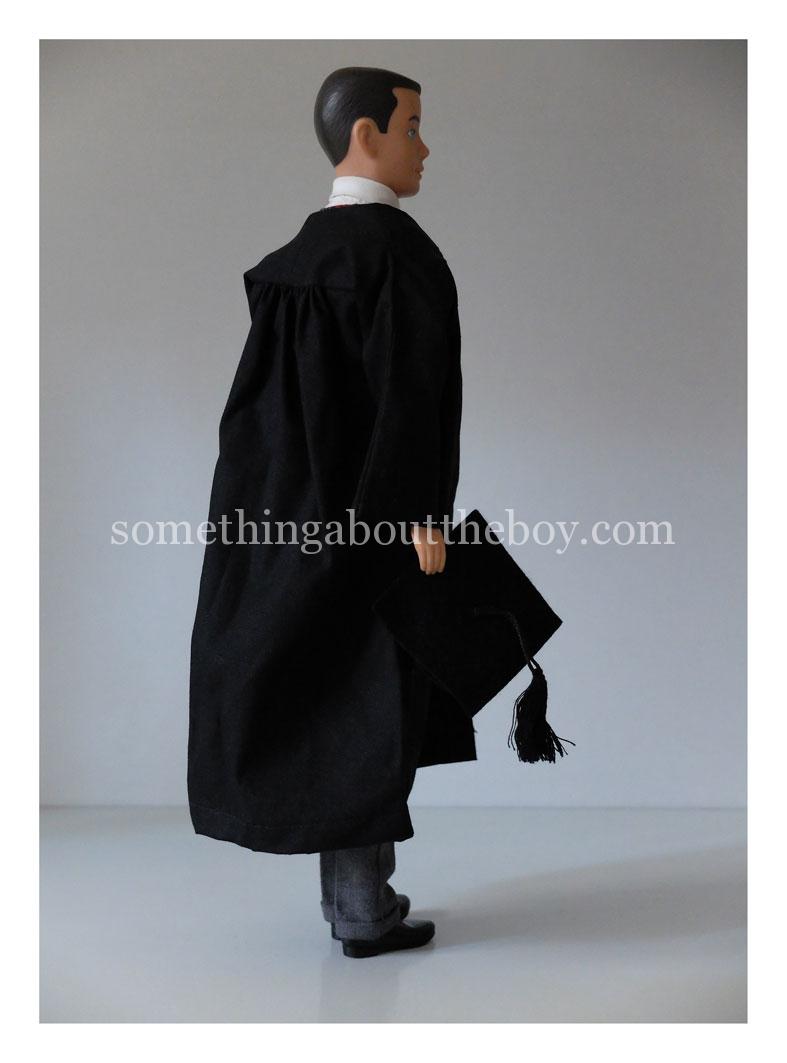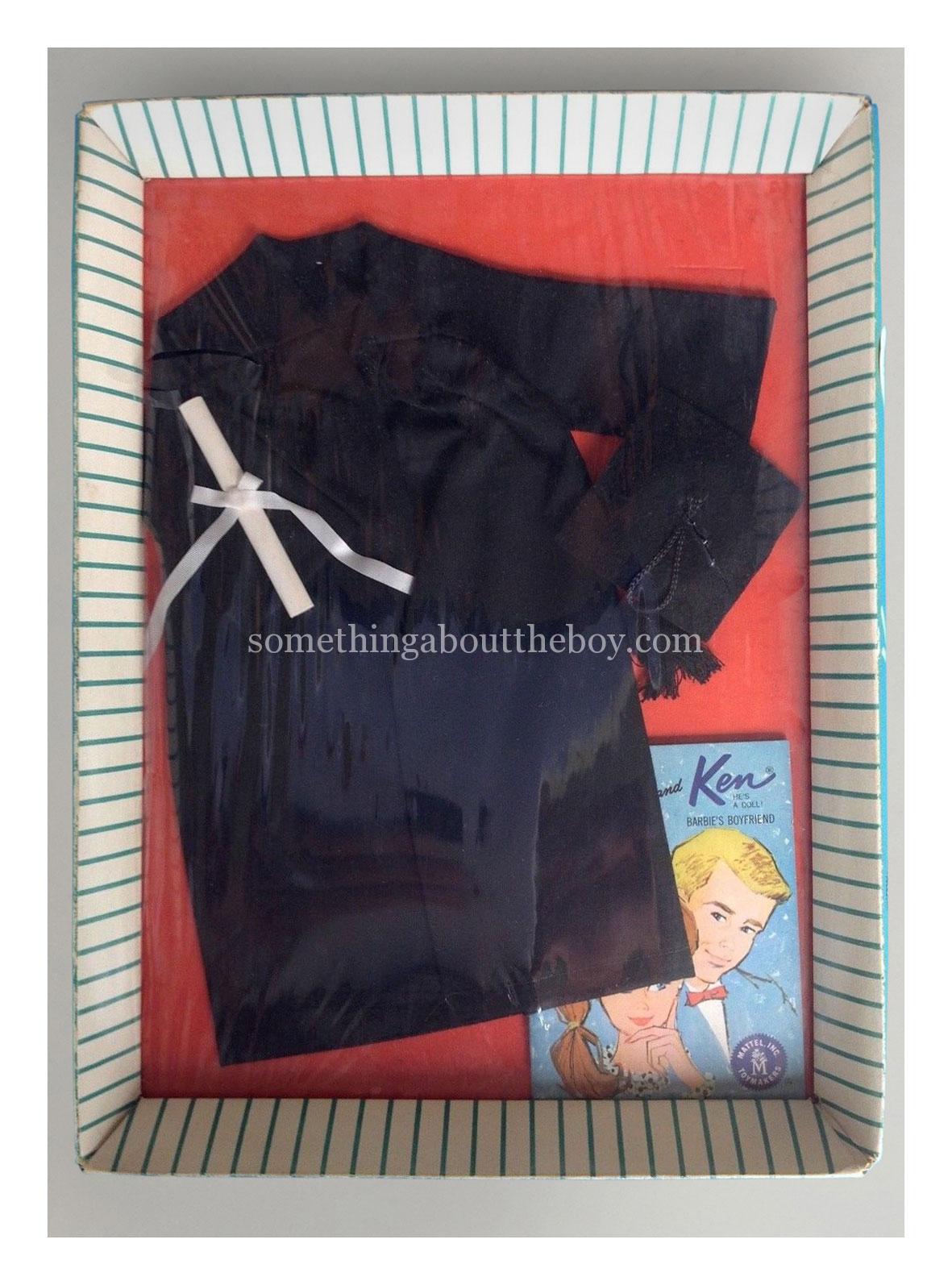 A second version of Graduation exists packed in a square box. It came with an extra illustrated slip.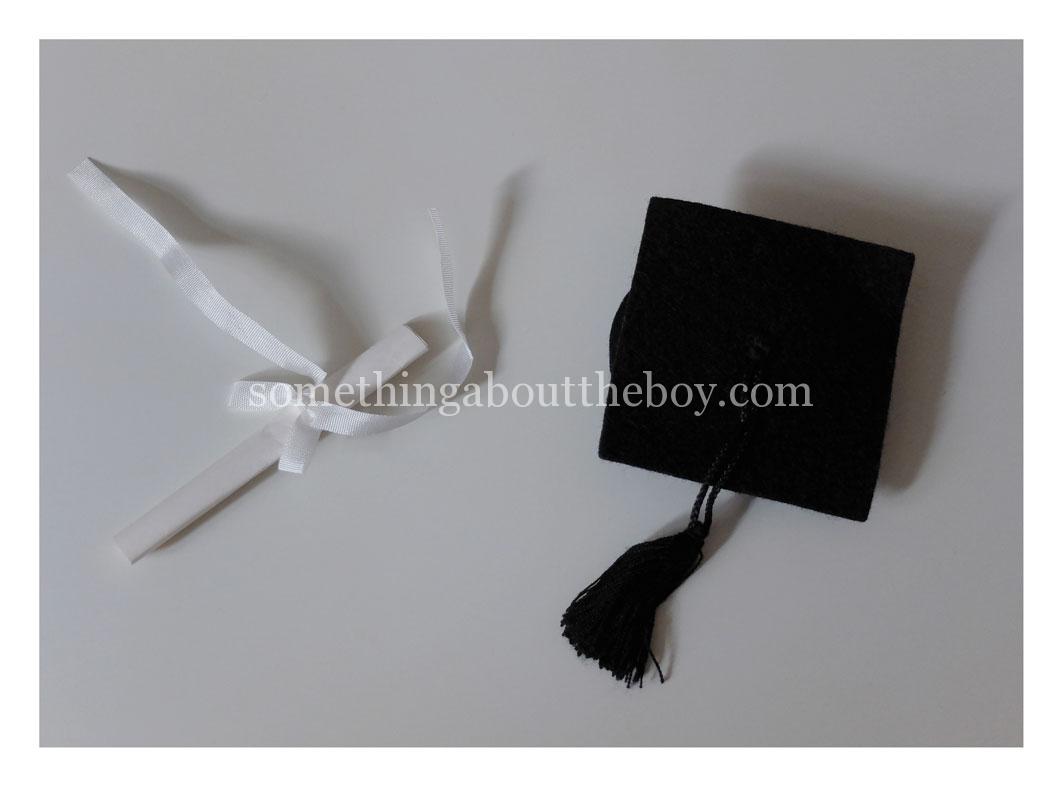 ---
SAILOR #796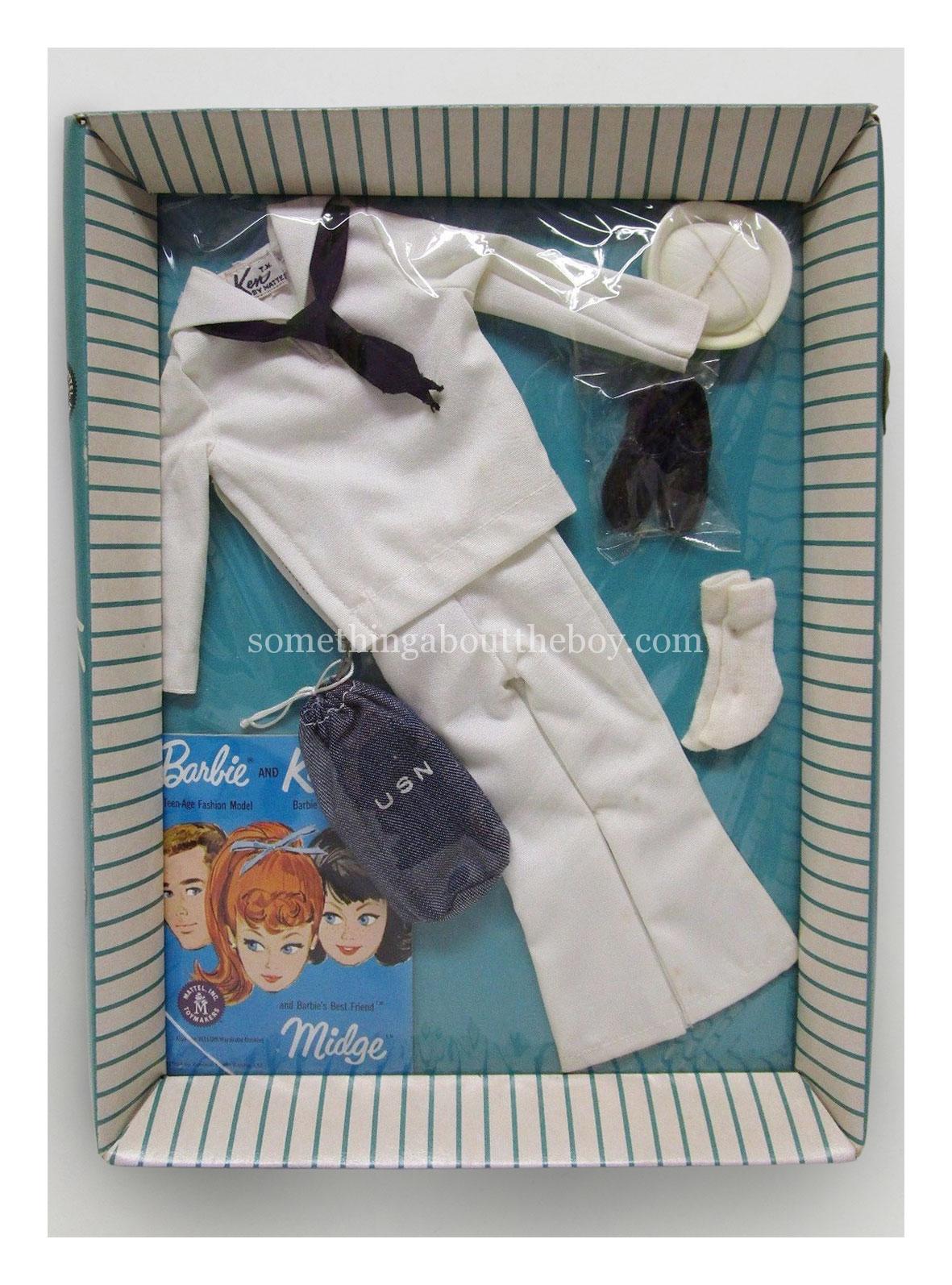 ---
ARMY & AIR FORCE #797
Army & Air Force came with unique navy blue shoes. The slacks have a YKK zip but no popper, presumably because of the belts. The set came with only one shirt and pair of slacks.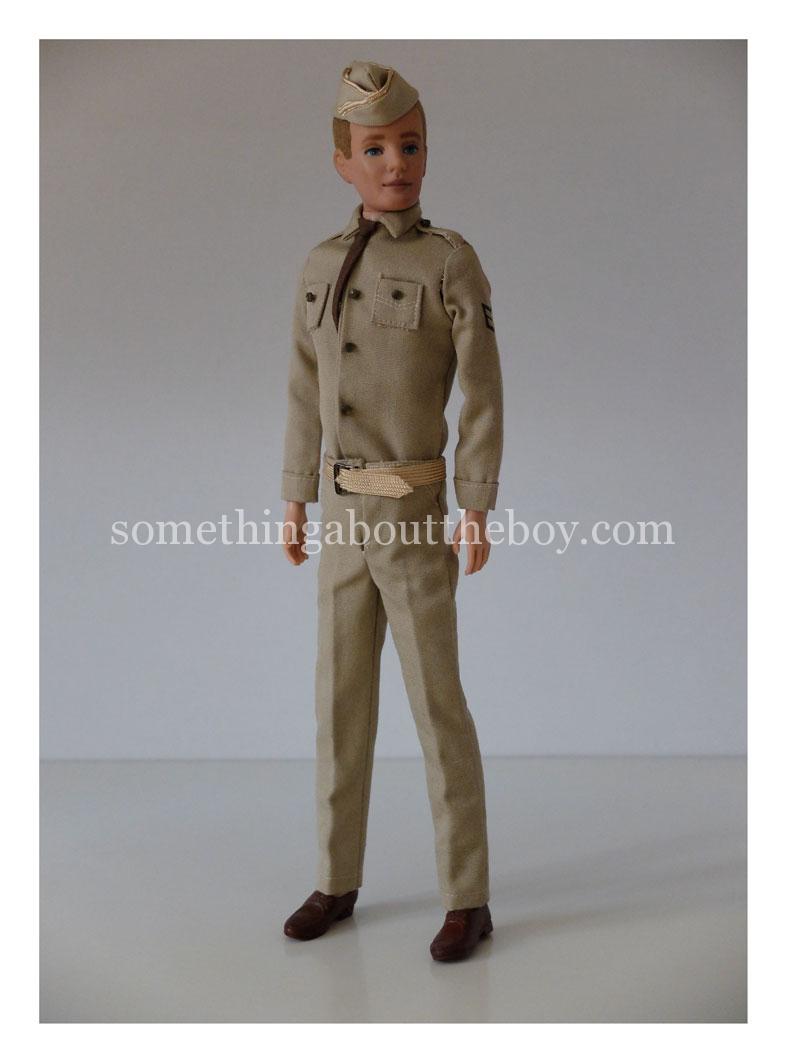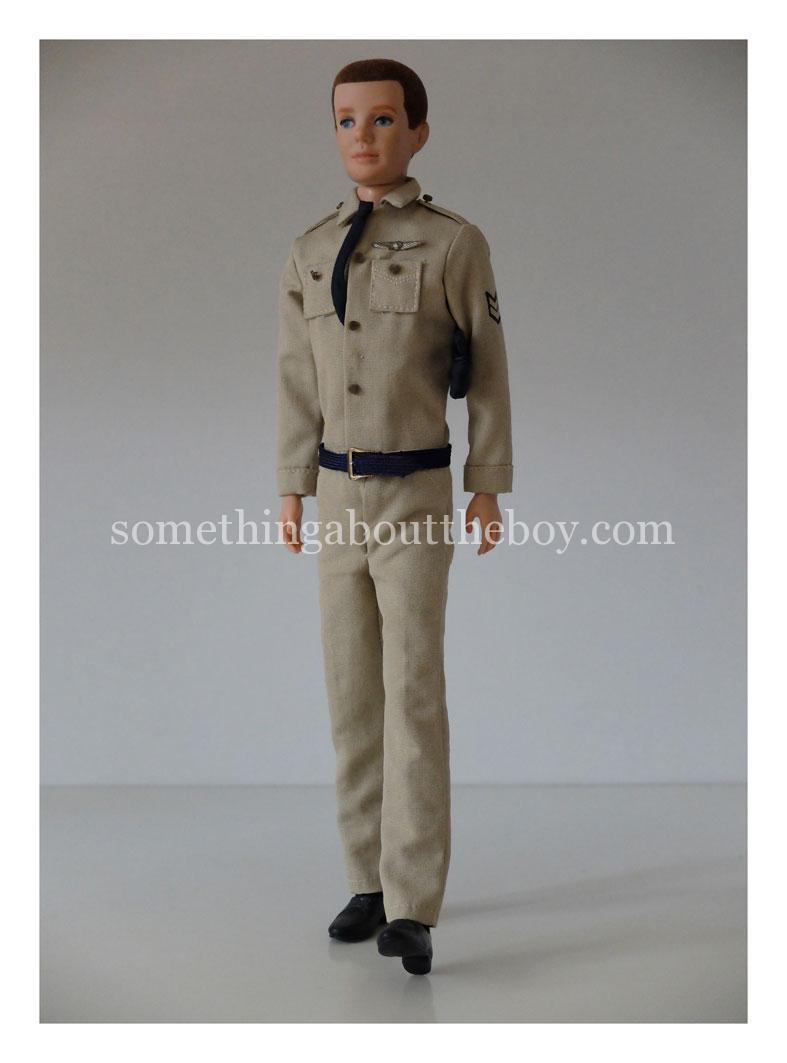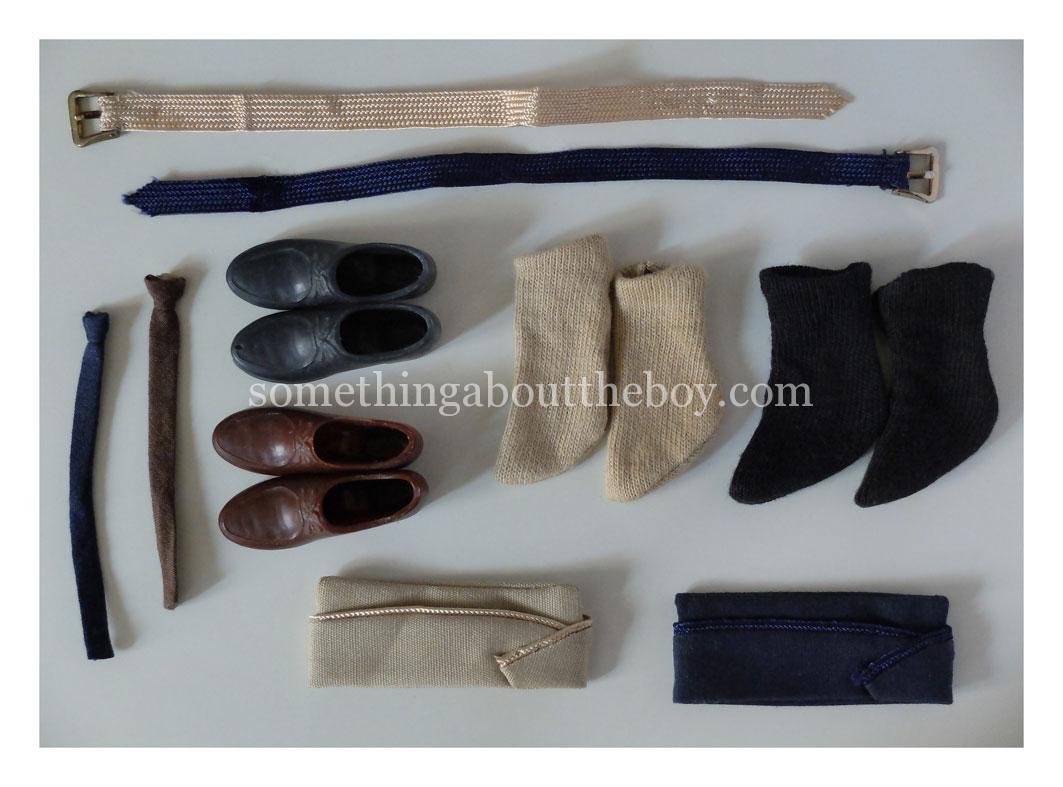 ---
SKI CHAMPION #798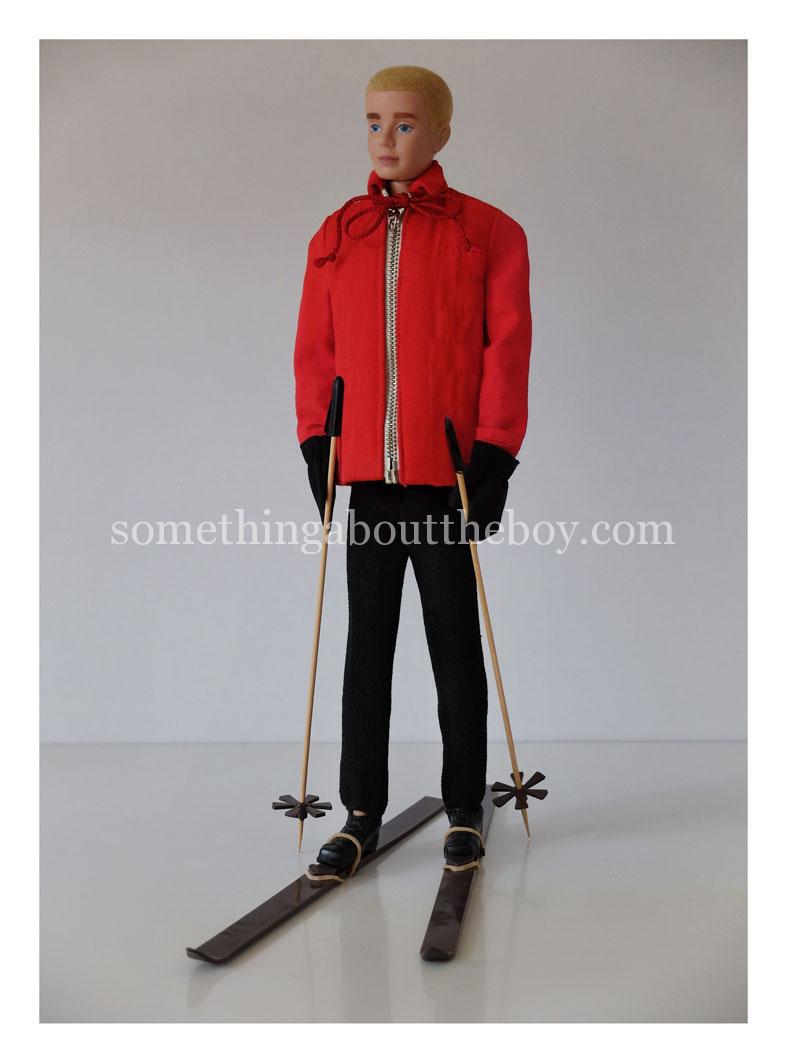 ---
TOUCHDOWN! #799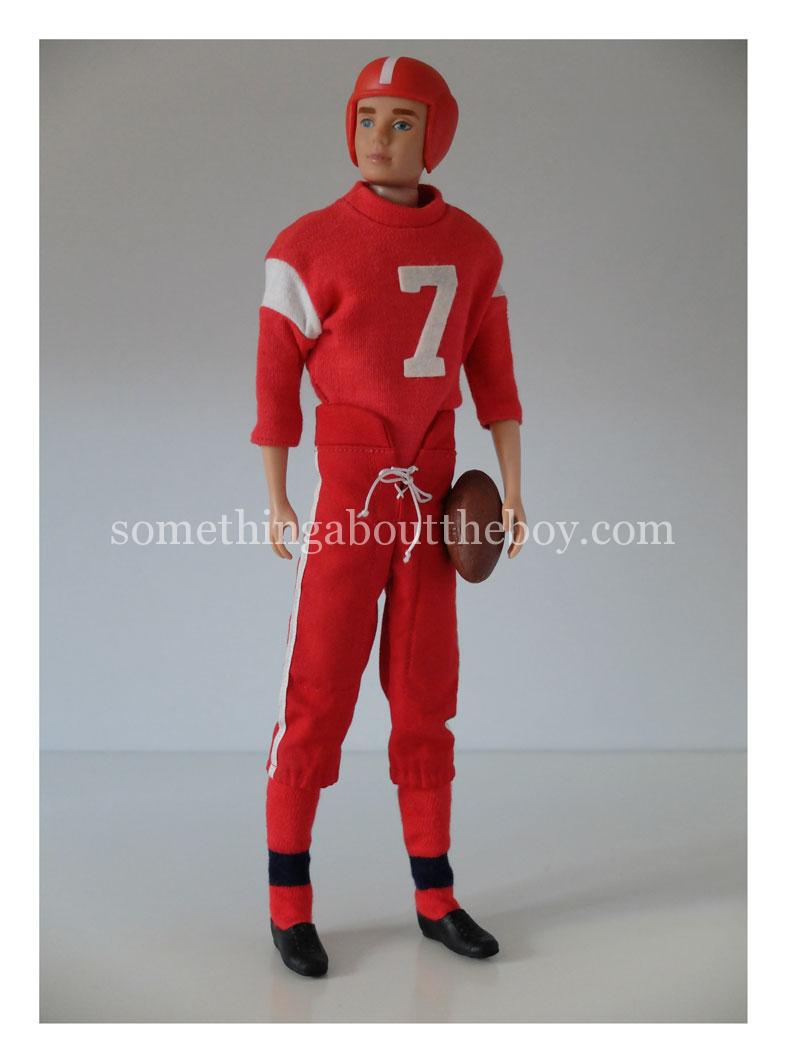 ---
THE FASHION PAKS
The Fashion Paks below obviously only originally included the items shown in the MOC versions. Any extra items or accessories are merely to enhance the photos. As well as the usual single items there were three 'Outfit' sets this year, though only two are complete outfits.
CARDIGAN SWEATER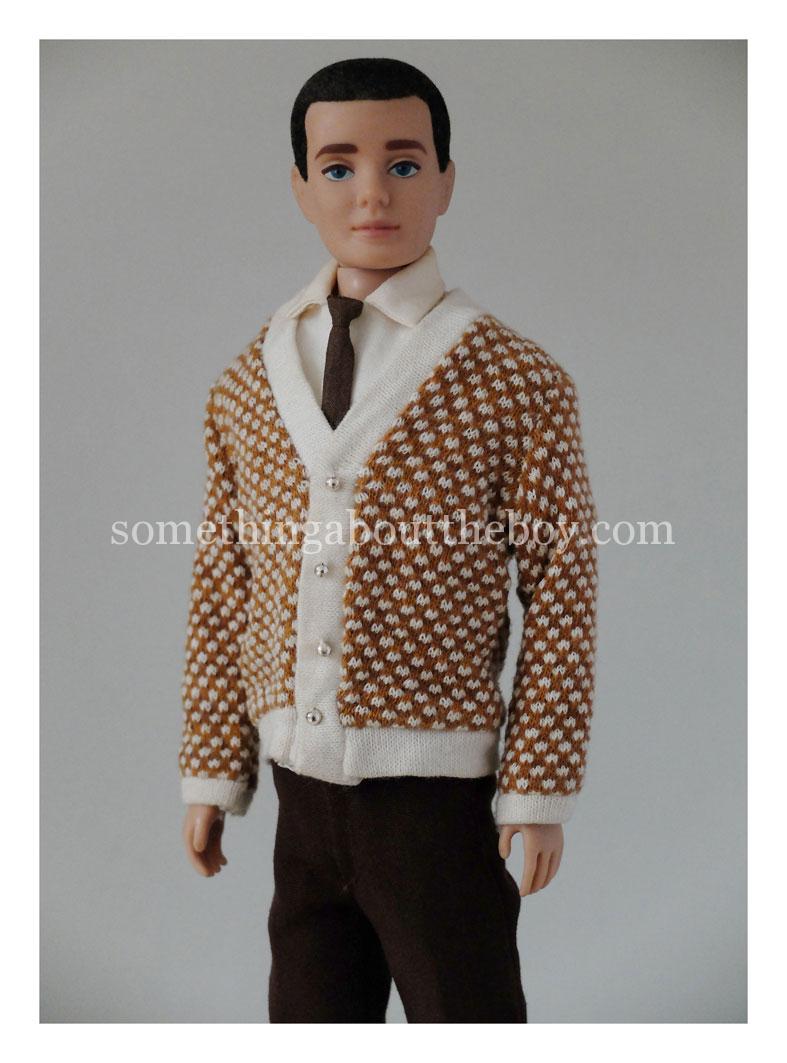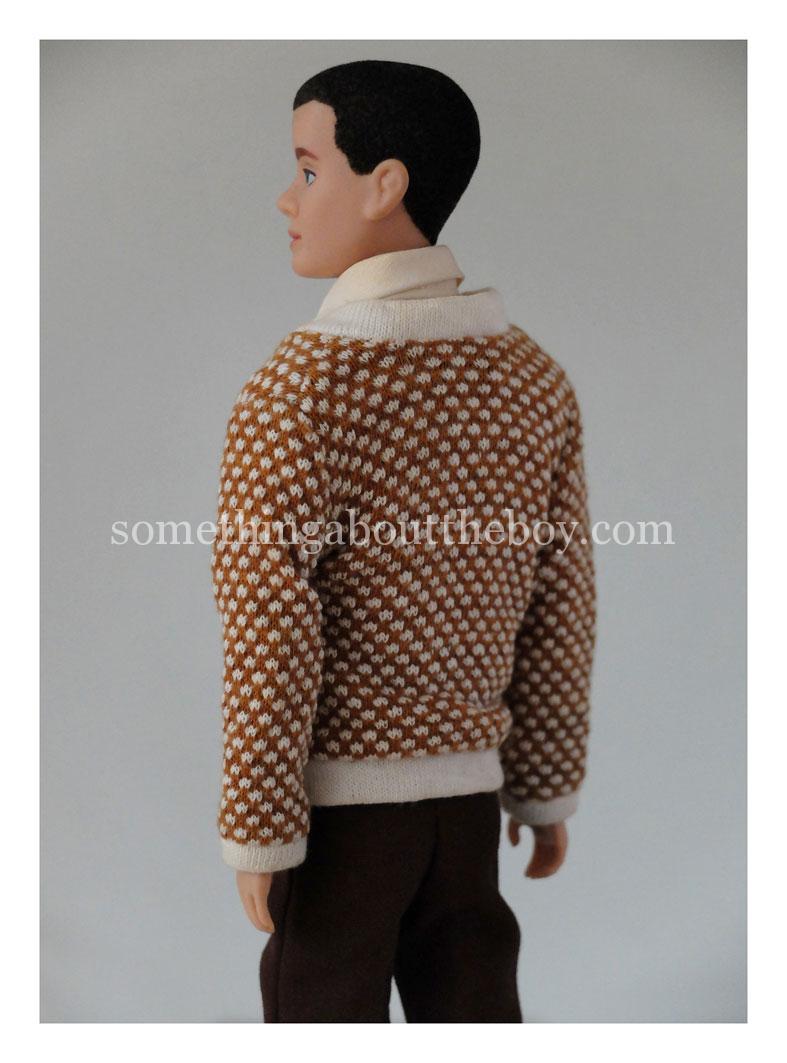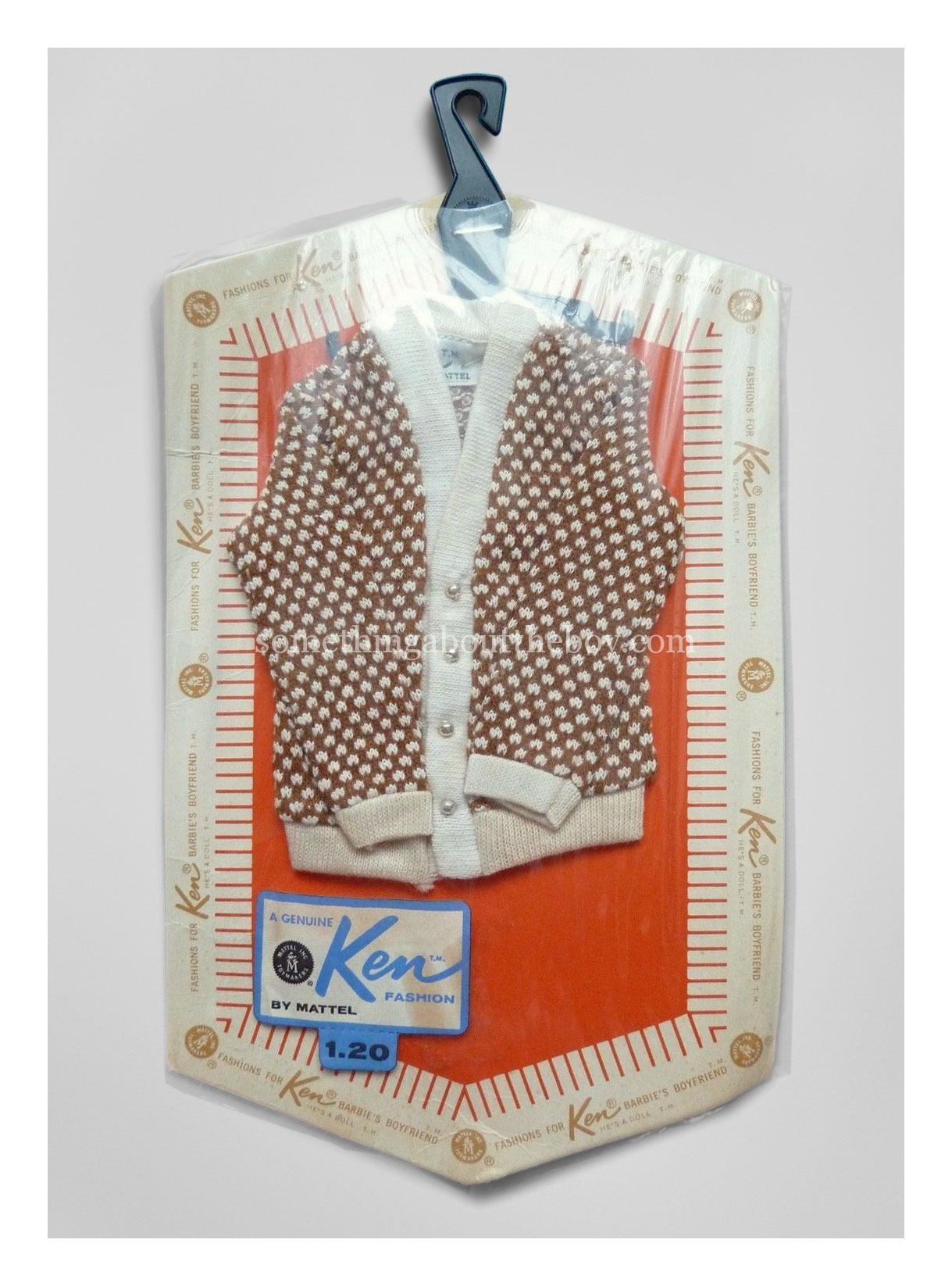 ---
JEANS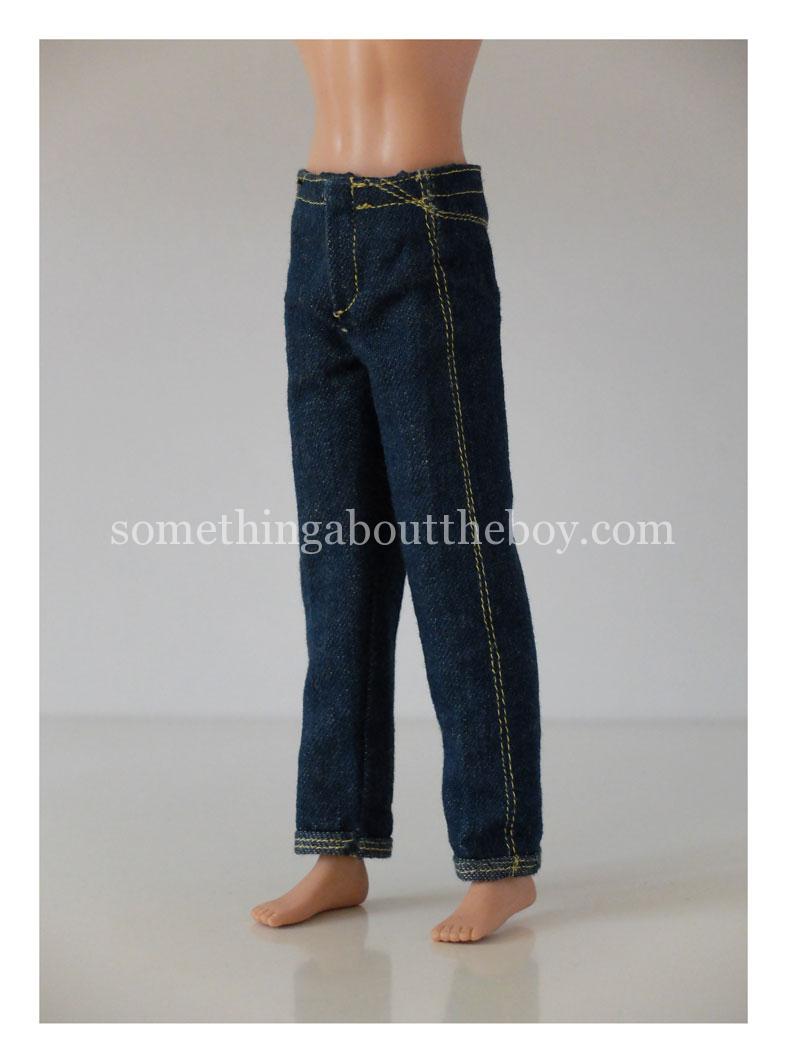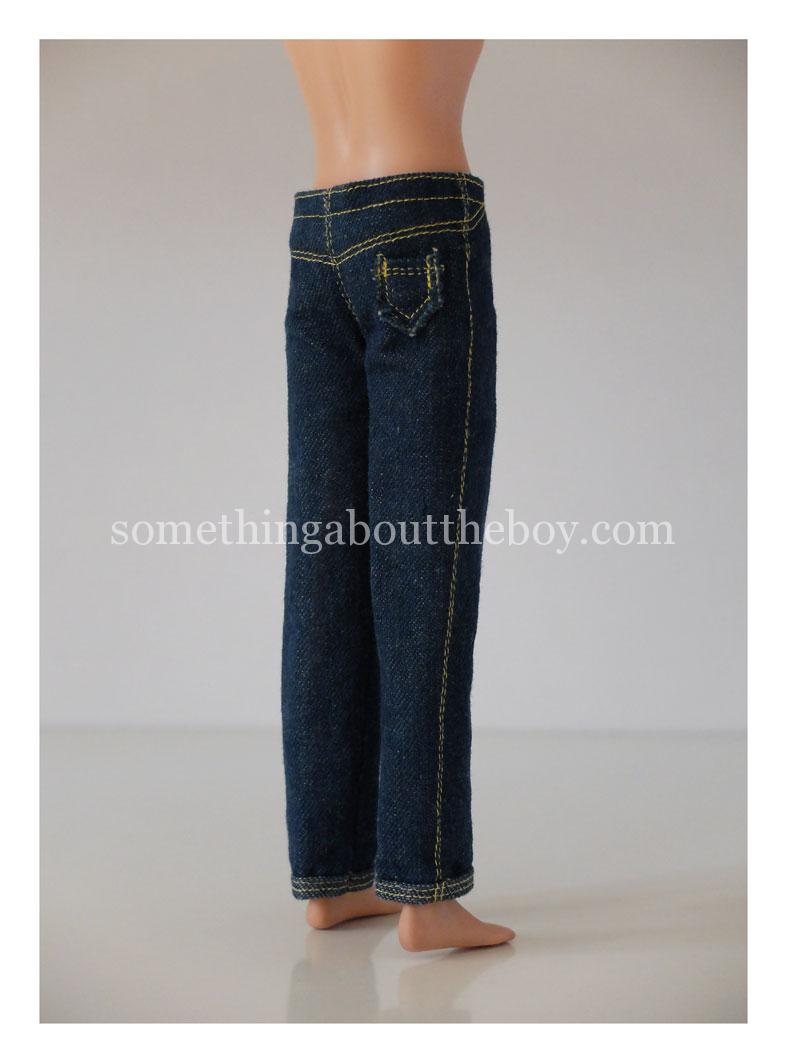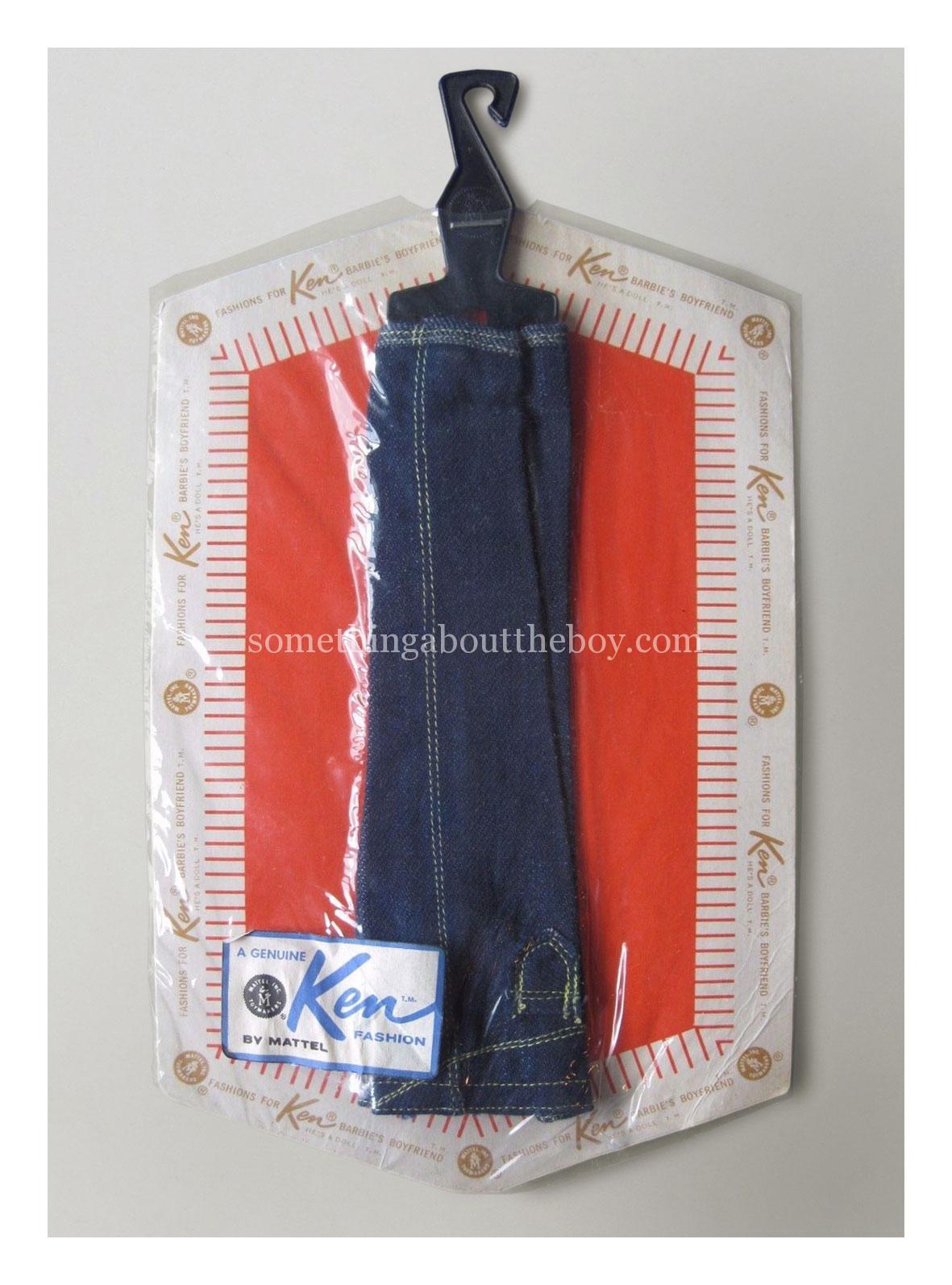 ---
SWEATSHIRT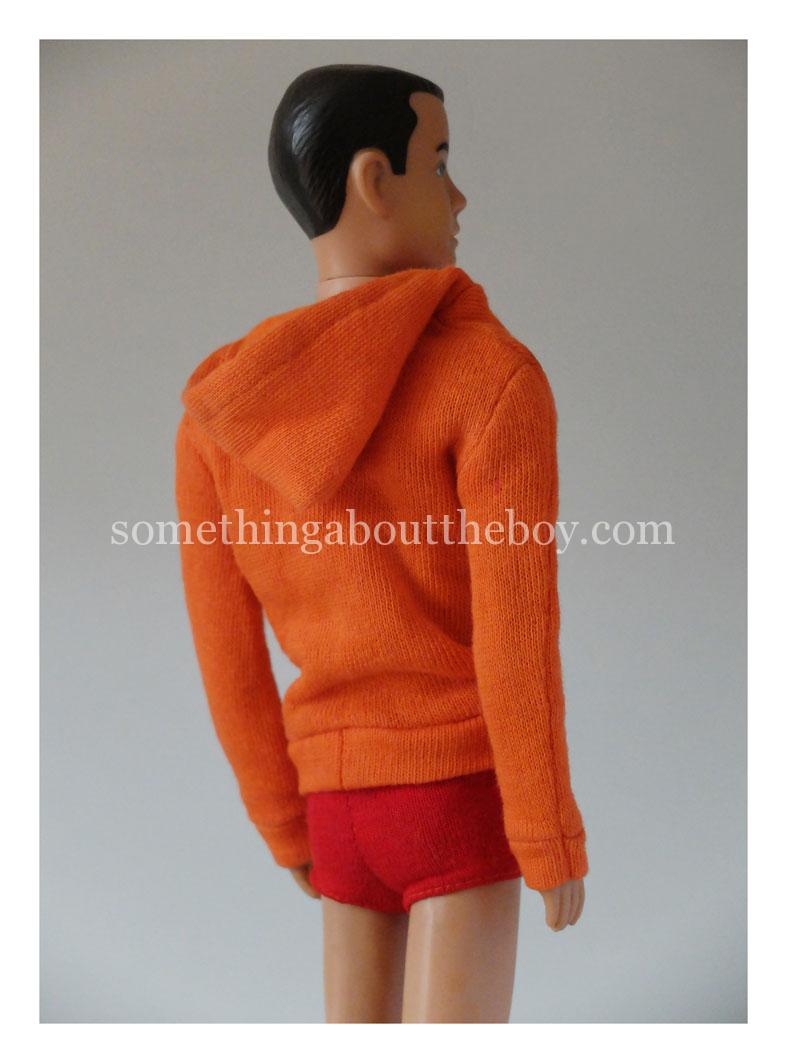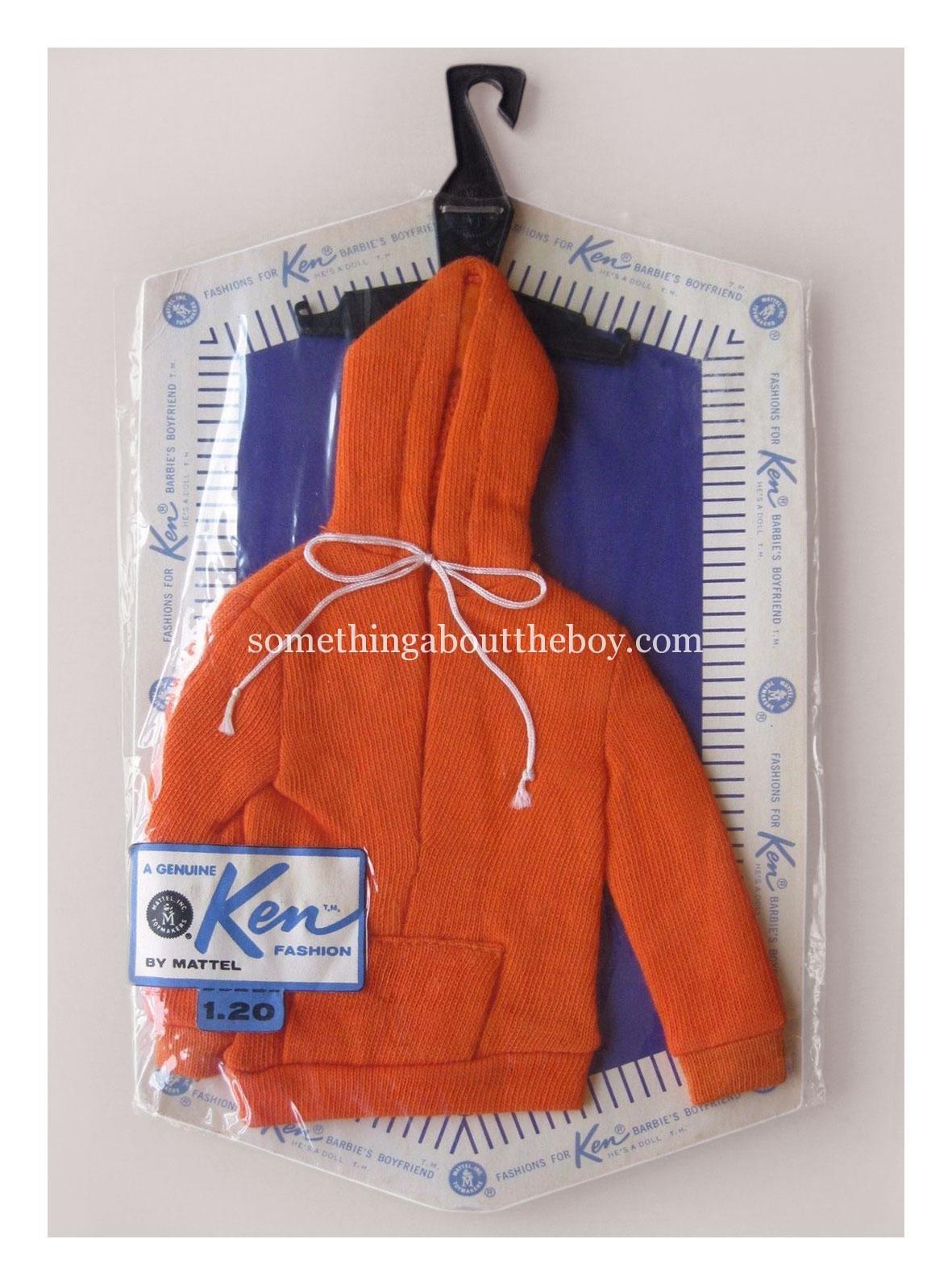 ---
BOXING OUTFIT
I once discovered a MOC 'variation' Boxing Outfit with silver shorts. However, when I removed them from the card they were still blue on the reverse: they had changed colour through prolonged exposure to sunlight. My only option was to leave them in the sun for several weeks until the remaining blue faded, leaving them an even, silver grey This silver 'variation' is featured in THE VINTAGE KEN® BOOK.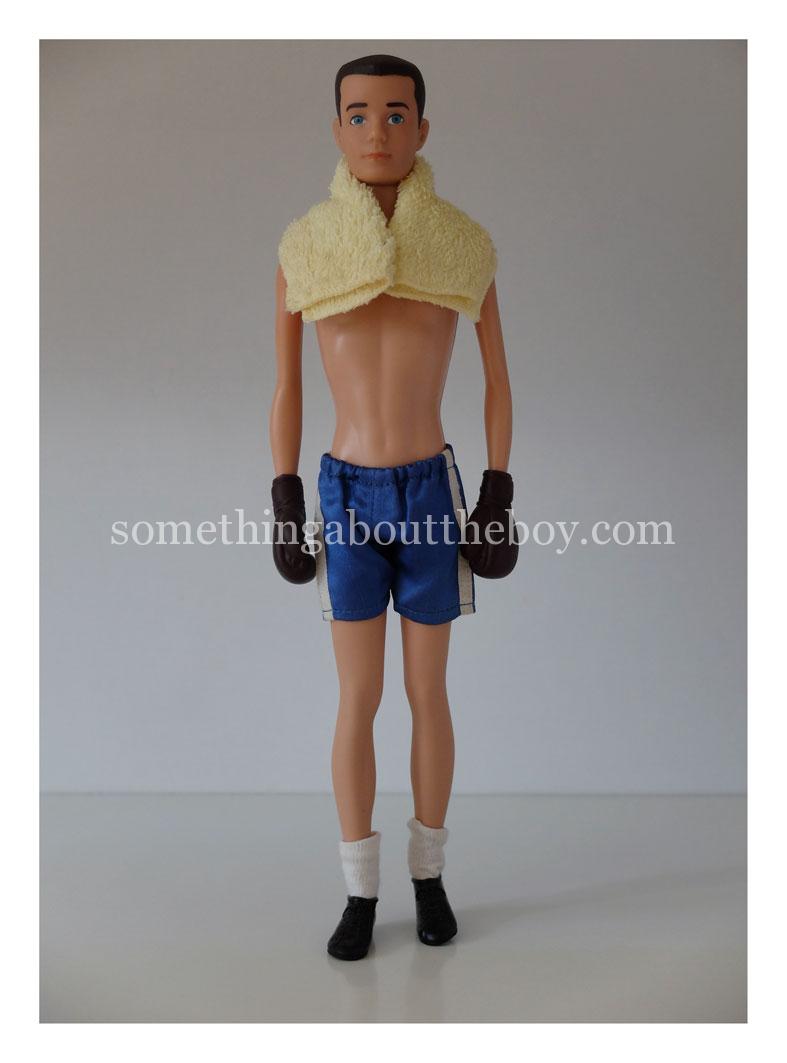 ---
HUNTING OUTFIT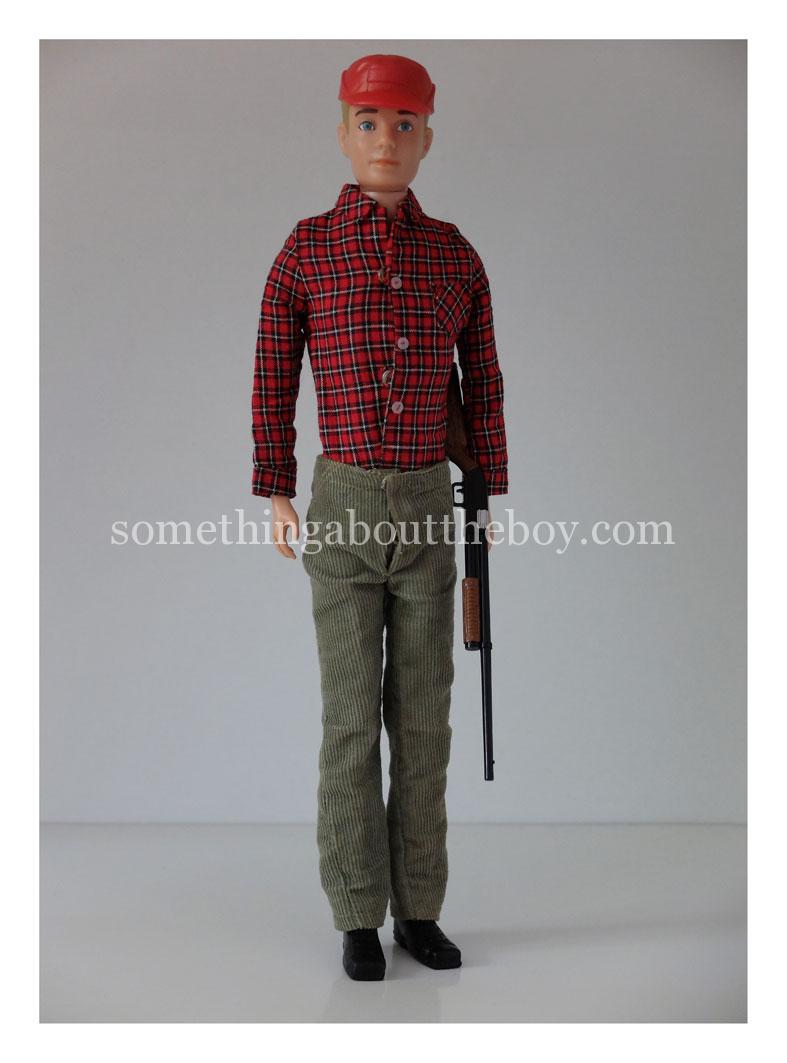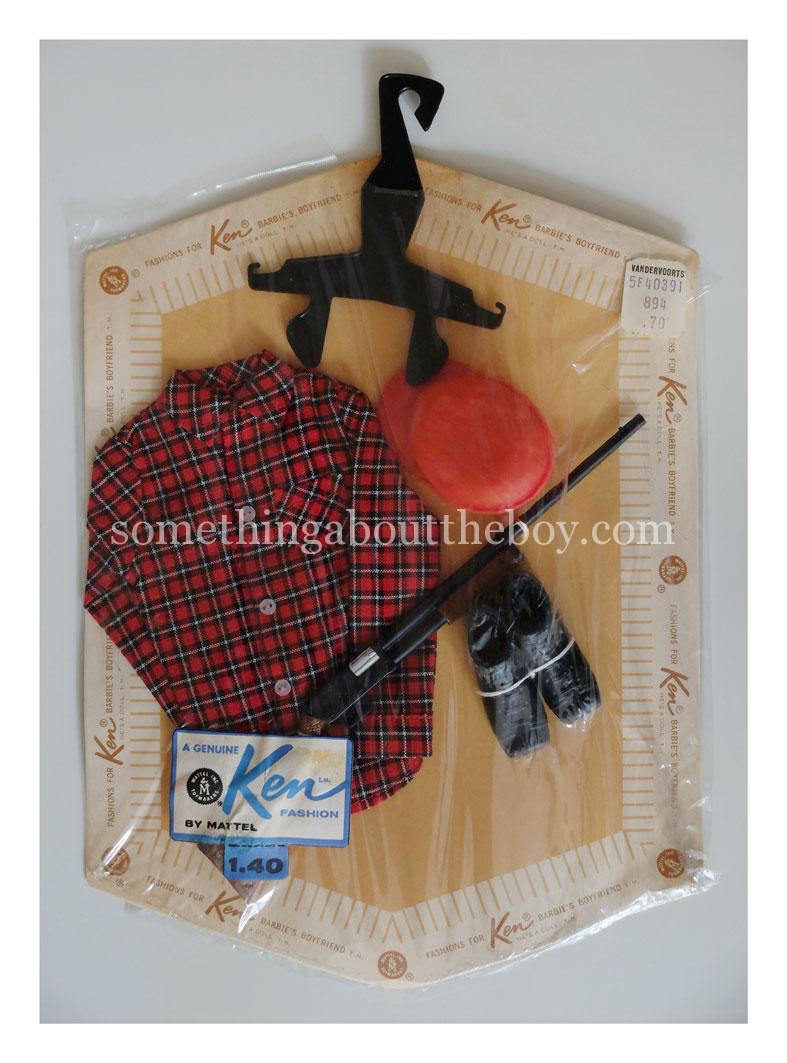 ---
SKIN DIVER OUTFIT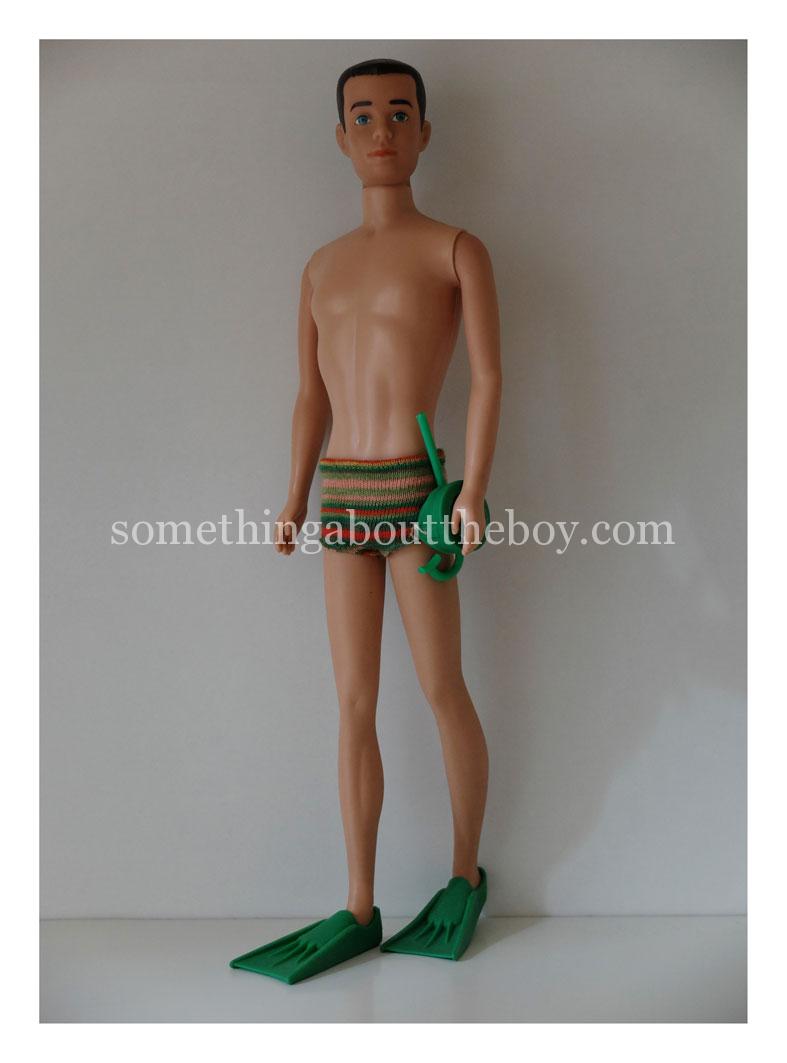 ---
THE GIFT SETS
FASHION QUEEN BARBIE AND HER FRIENDS KEN & MIDGE SET #863
The Barbie & Friends gift set shown below is a later version, with a blue-eyed Ken. The earliest set I've seen contained the second version 1963 brunette Ken (green eyes with black line around iris, original hand/arm mold – see below, and also section 1963 Painted hair Kens).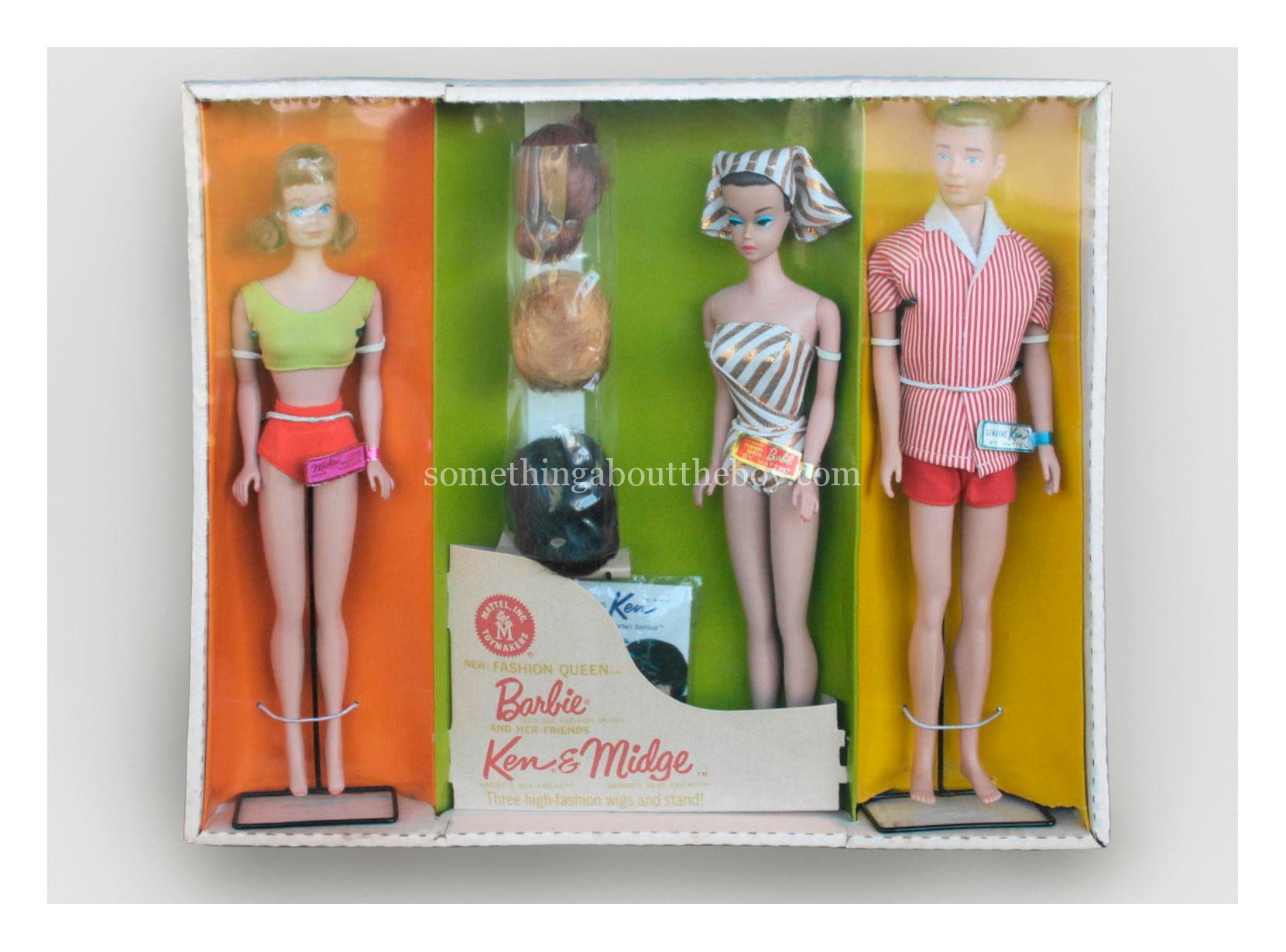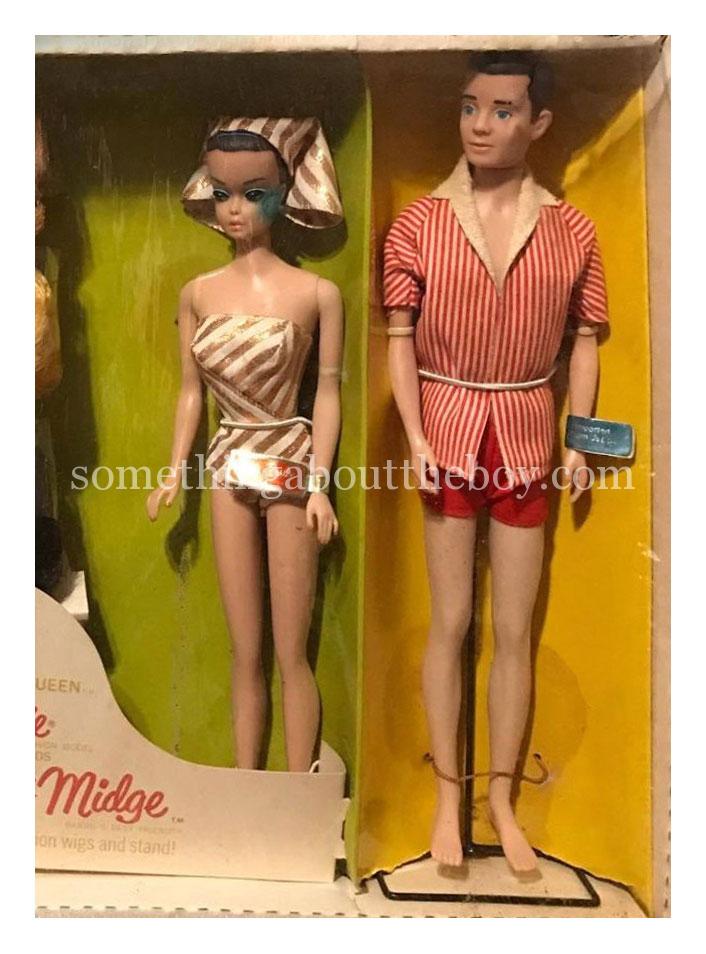 ---
FASHION QUEEN BARBIE & KEN TROUSSEAU SET #864
The recommended retail price of the Fashion Queen Barbie & Ken Trousseau Set was $25, a massive amount at the time. Obviously few were sold, as a year later the Spiegel catalogue was offering the set at the bargain price of $12.88. I only have the de-boxed Ken and his clothing from this set, but this is still a rare find in itself. The Ken is the third 1963 version (the first to have the new hand/arm mold). This set was also available with the same Ken in blonde.
Most of this clothing is identical, or similar, to other Ken outfits. The Sports Shorts outfit has different shoes from the regular set. The Tuxedo outfit has to borrow the plain dress shirt from the grey suit. There is no corsage, cummerbund, or boutonnière on the tux jacket, and it comes with a white bow tie (instead of burgundy). The white bow tie is the real treasure, as it was only ever available with this set.
The set contained only one white shirt and one pair of black shoes. The white bow tie is unique to this set and is now extremely hard to find. A close-up photo of this white bow tie can be seen in THE VINTAGE KEN® BOOK.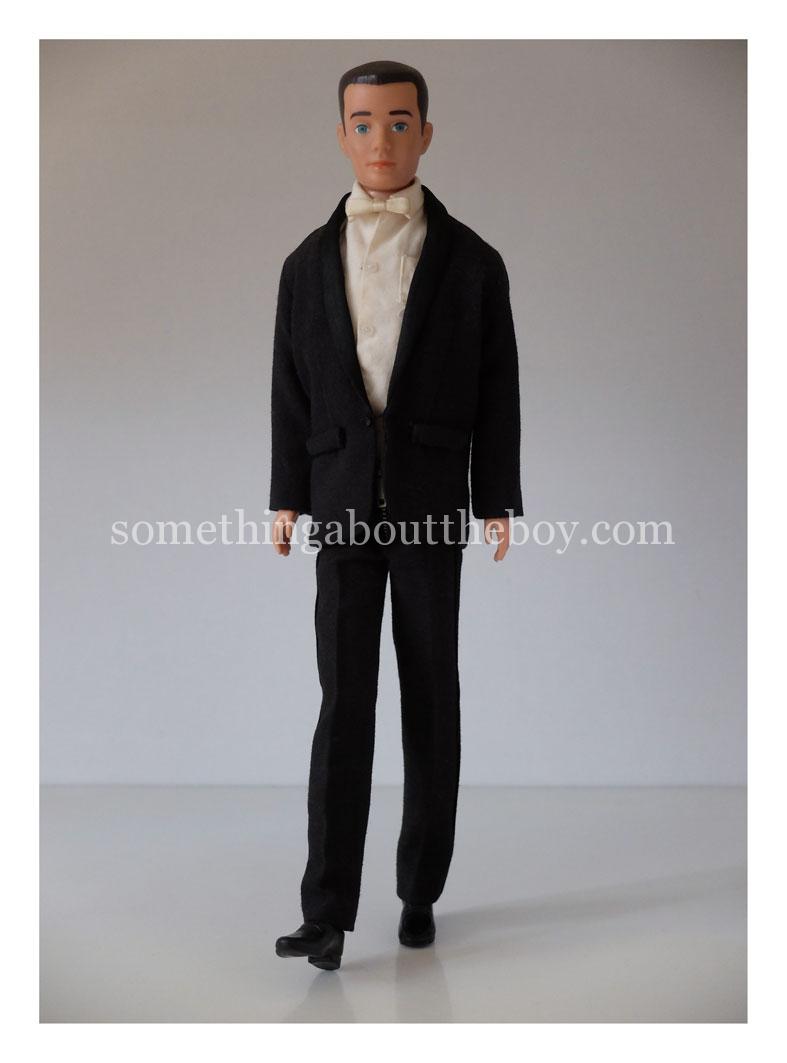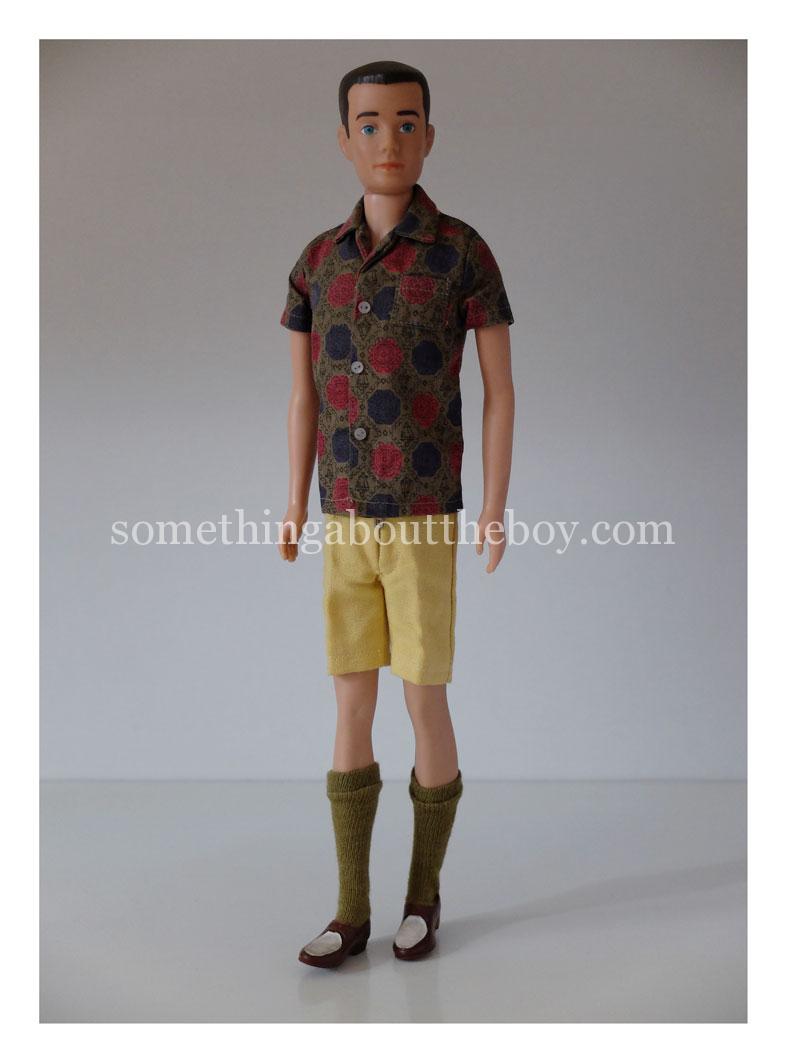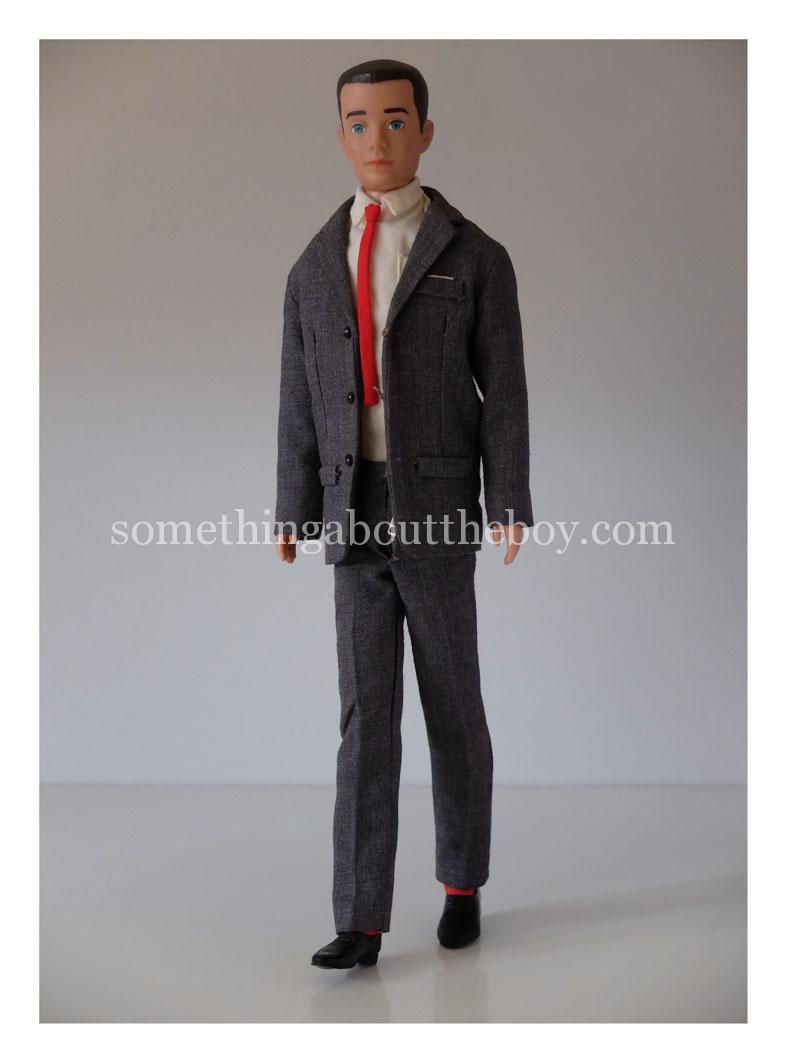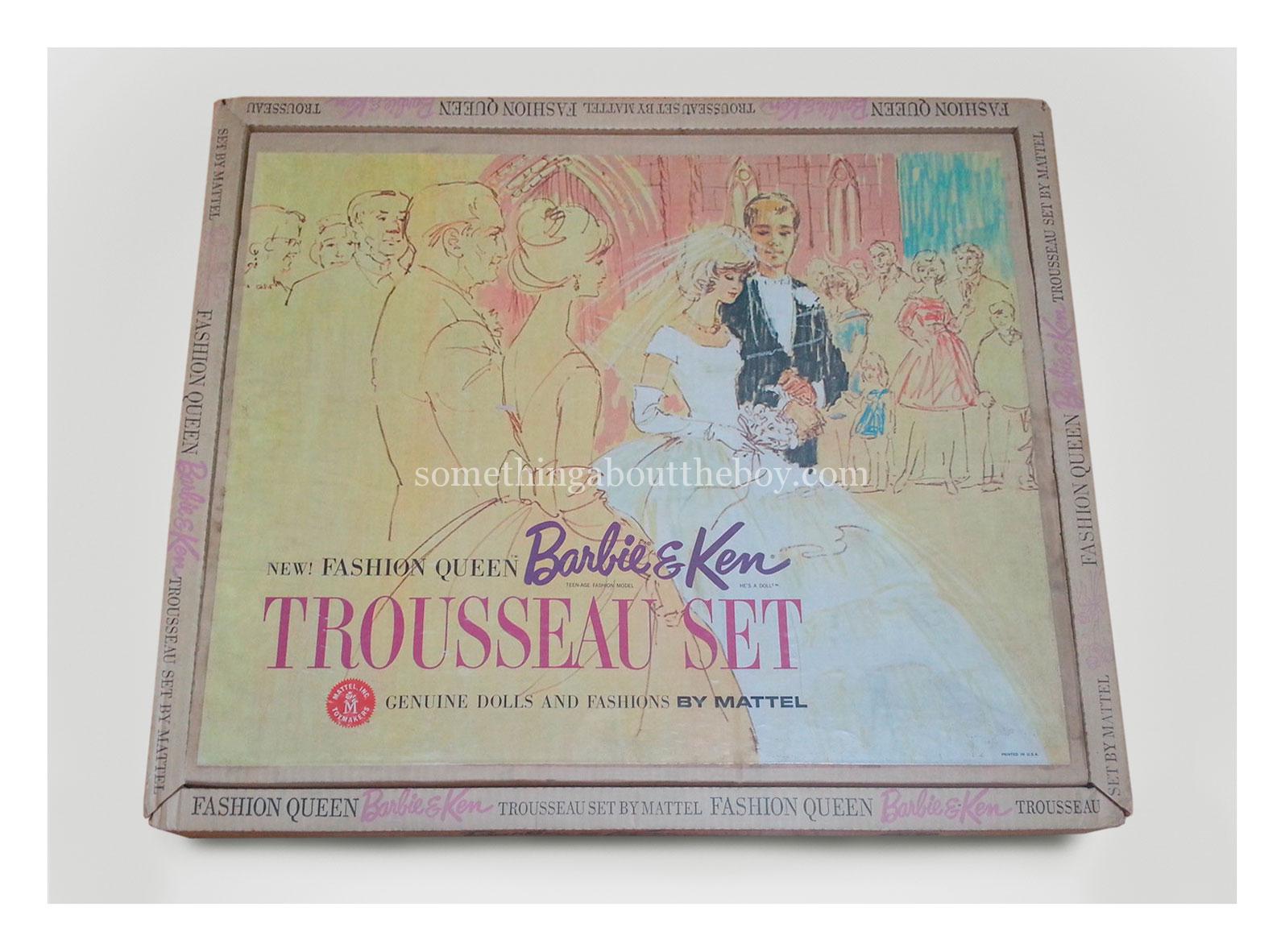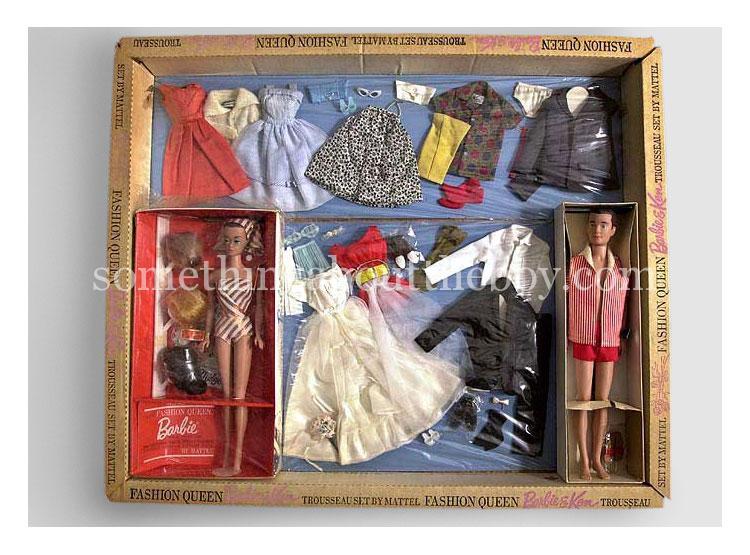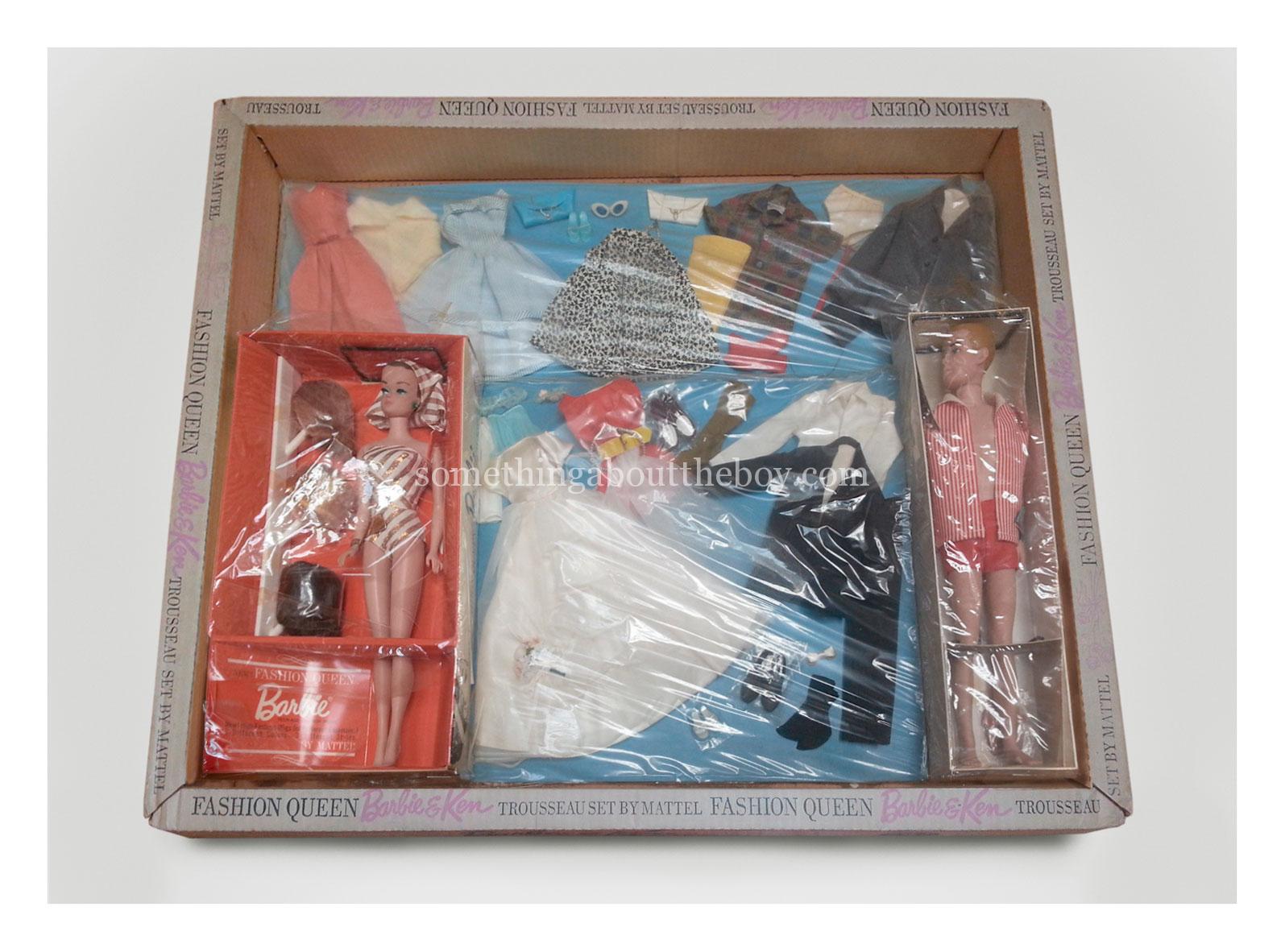 ---
BOOKLETS & CATALOGUES
Three Barbie & Ken booklets were produced for 1963 with slightly different contents.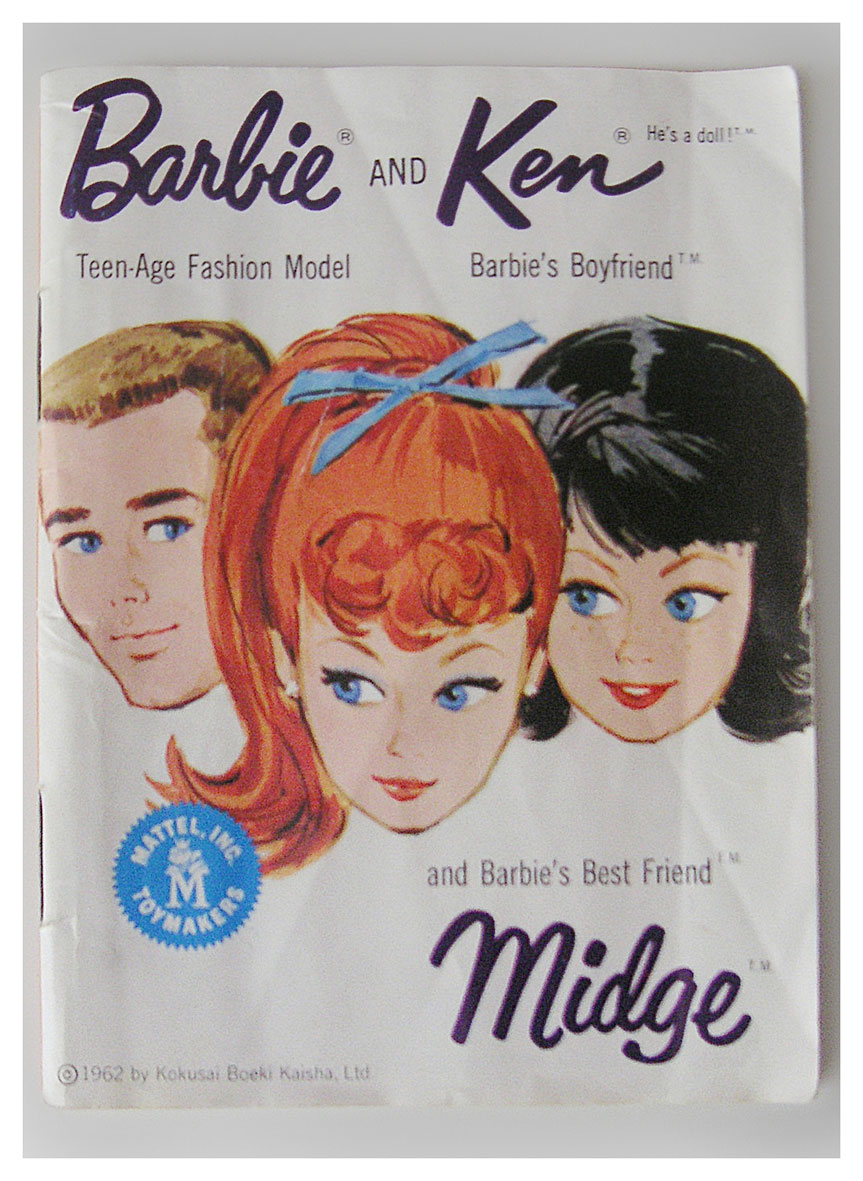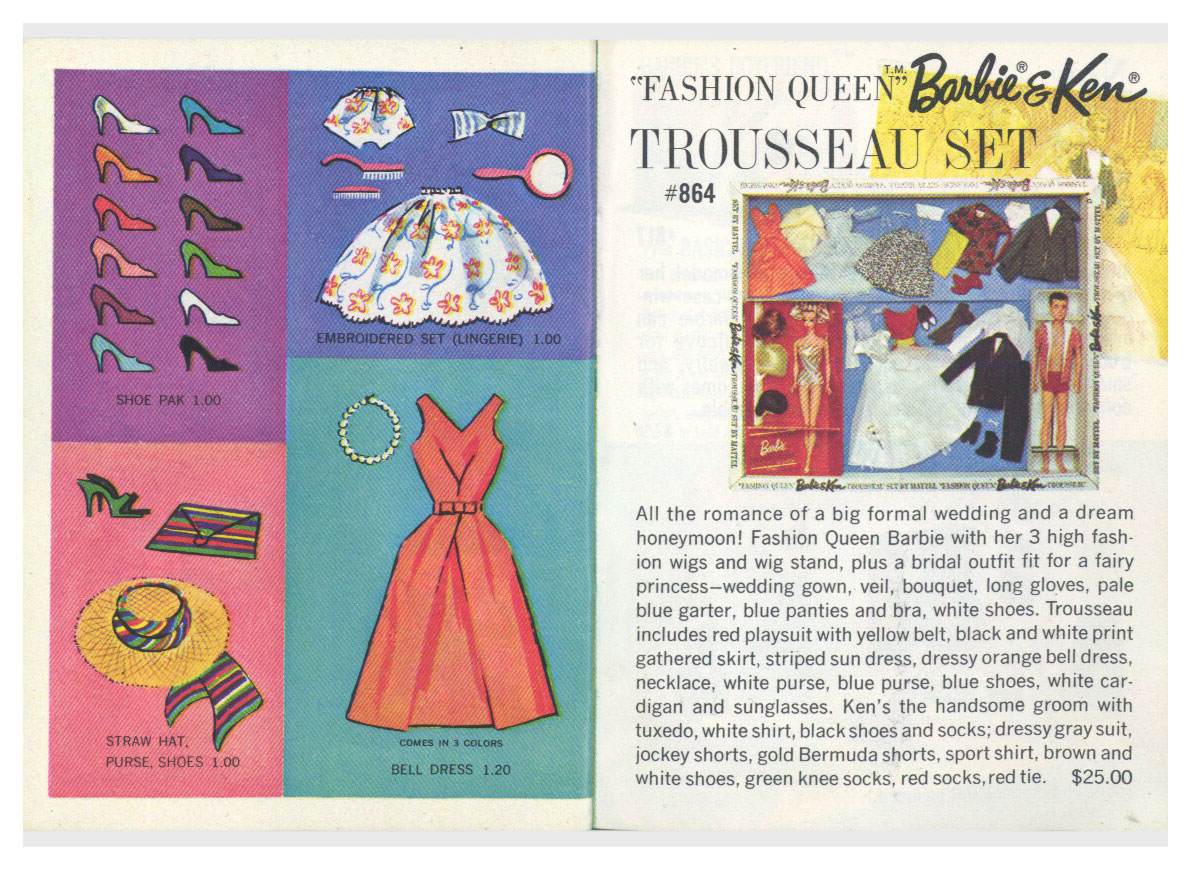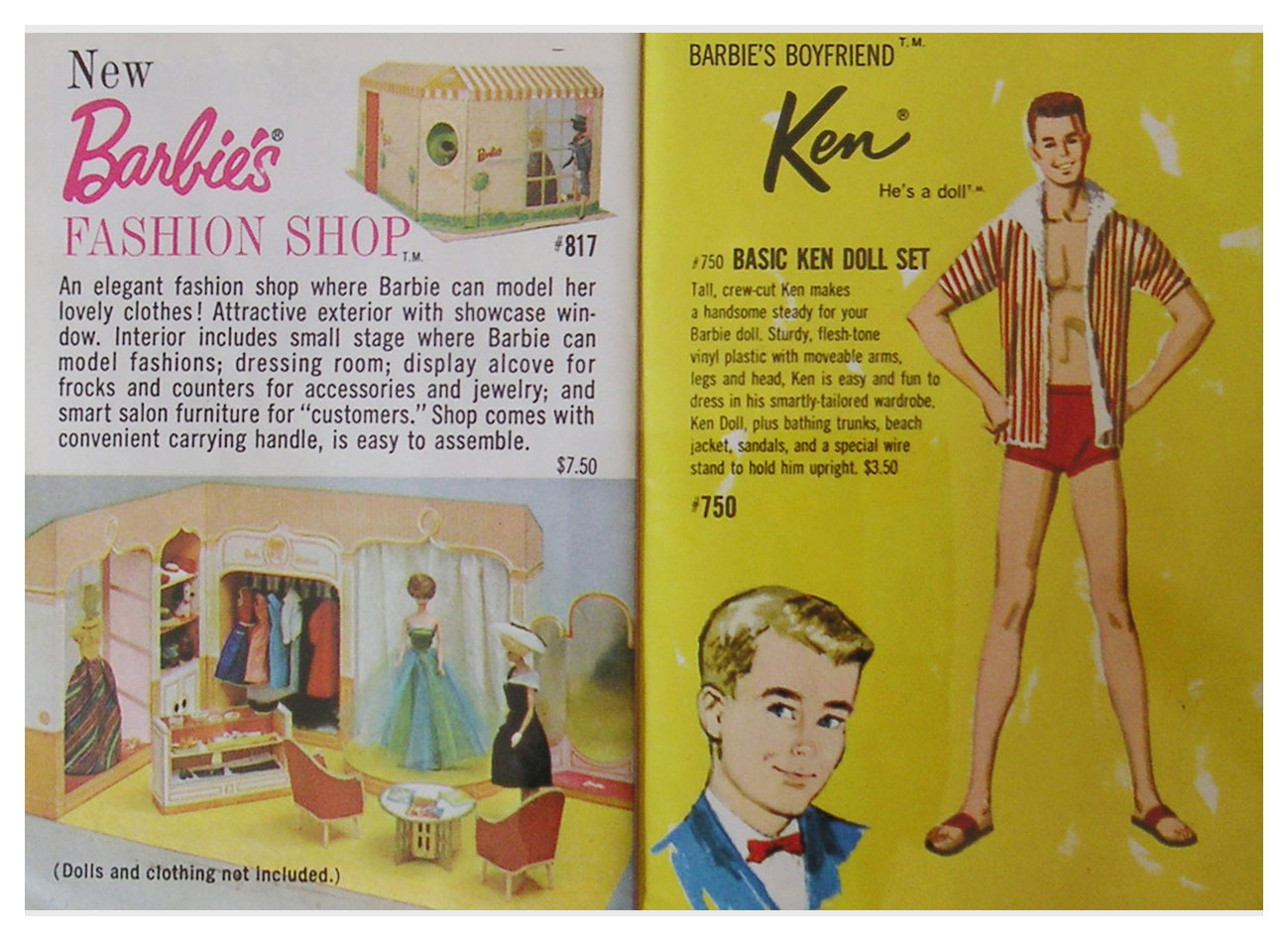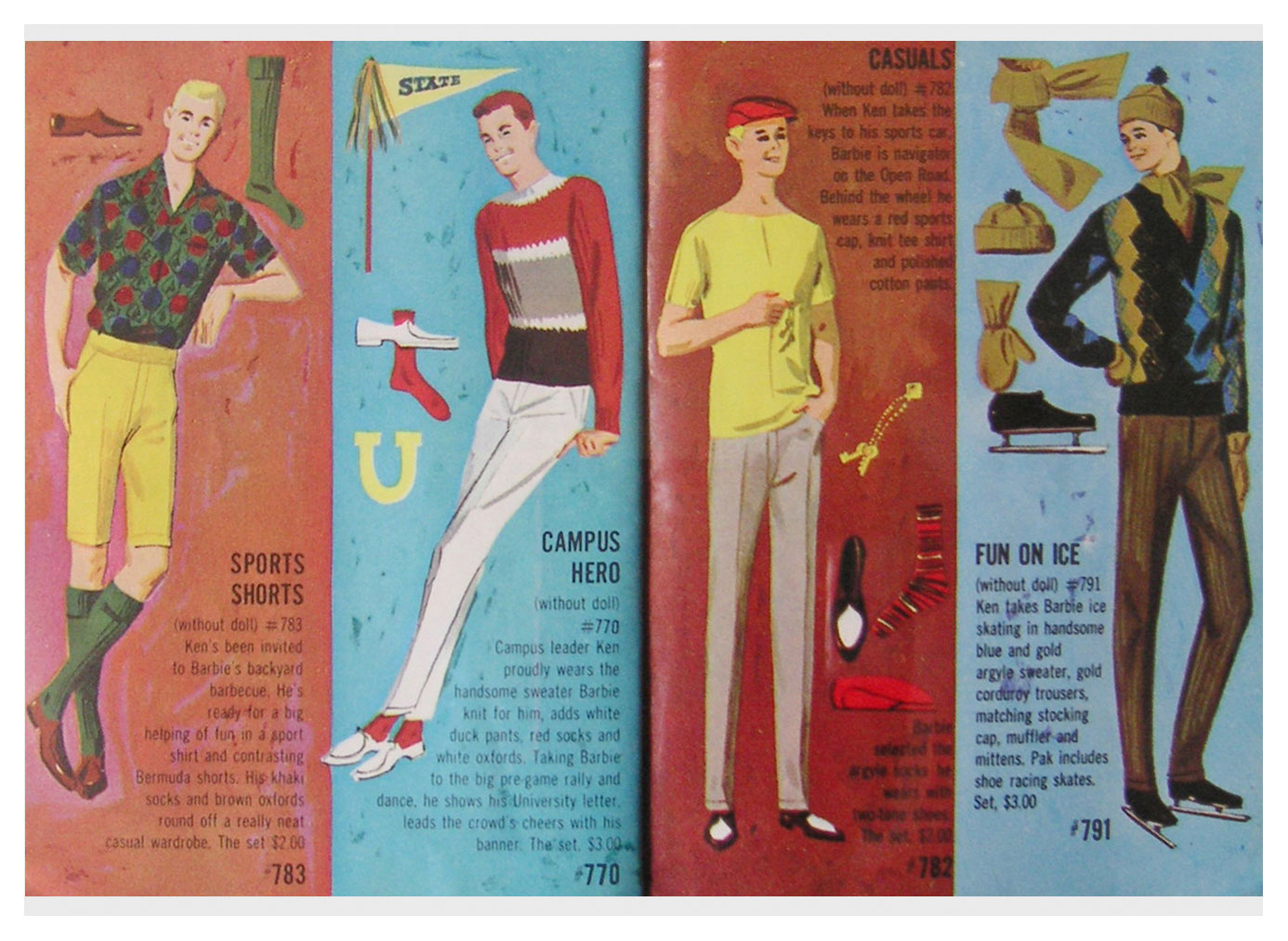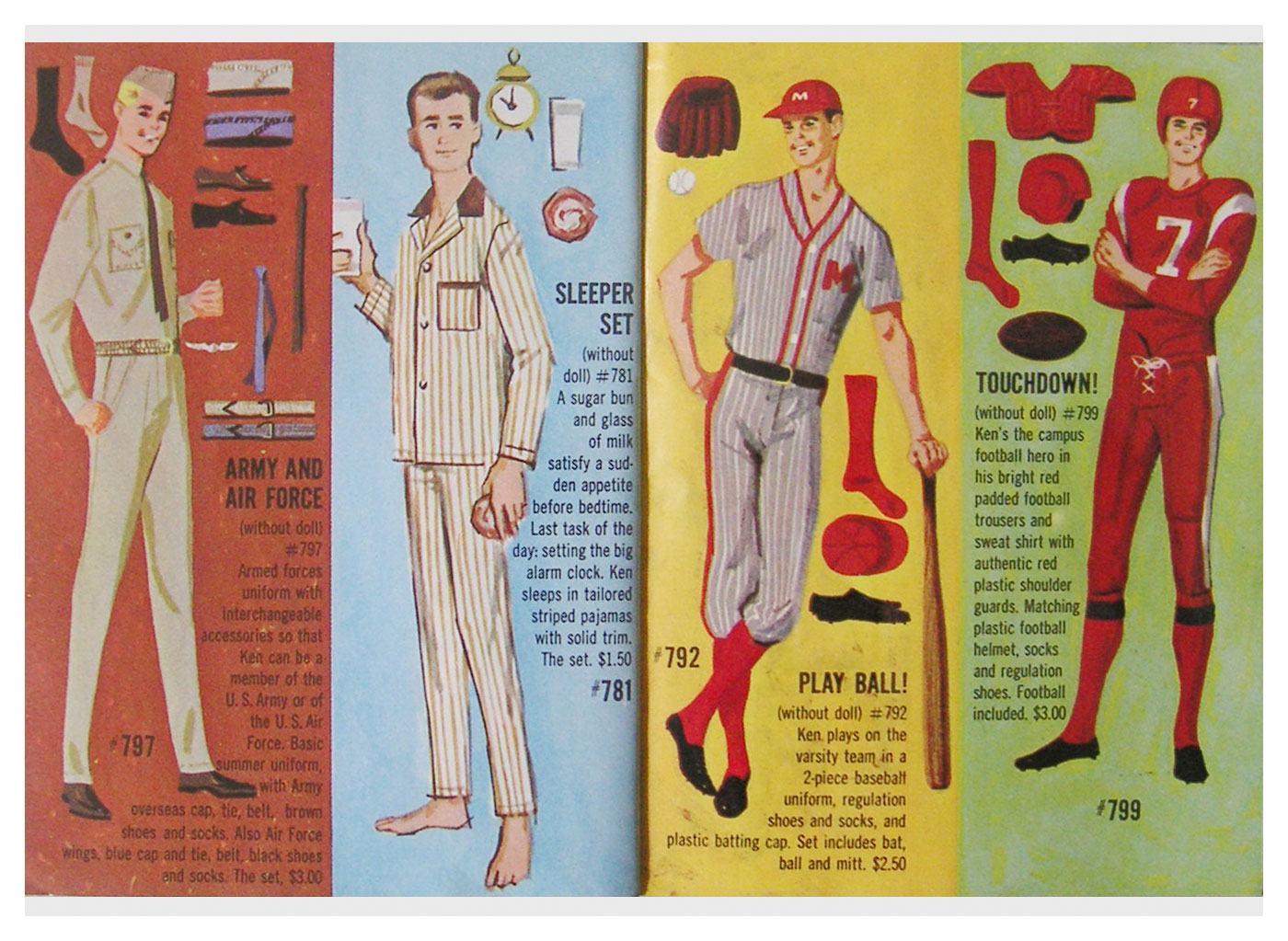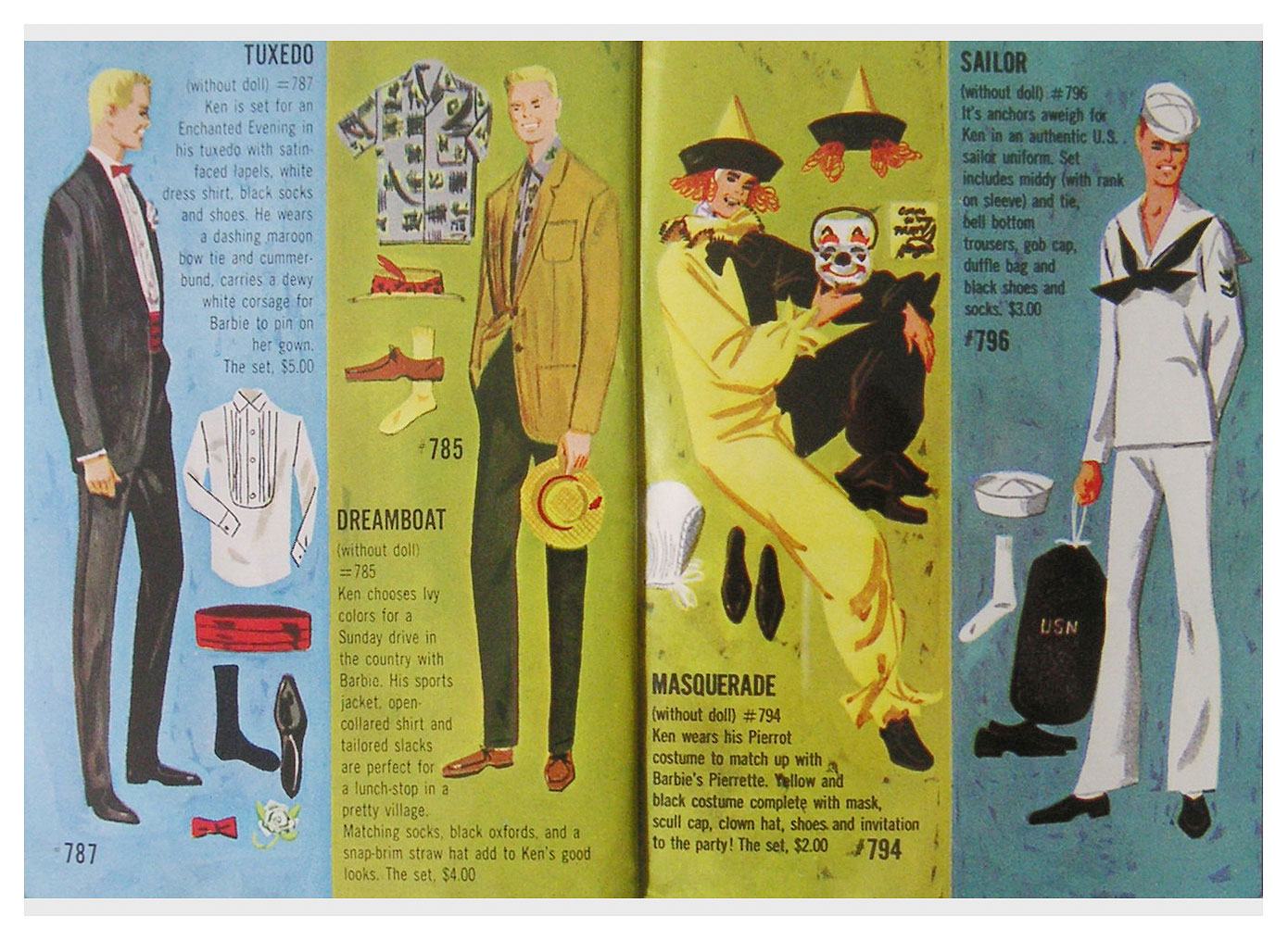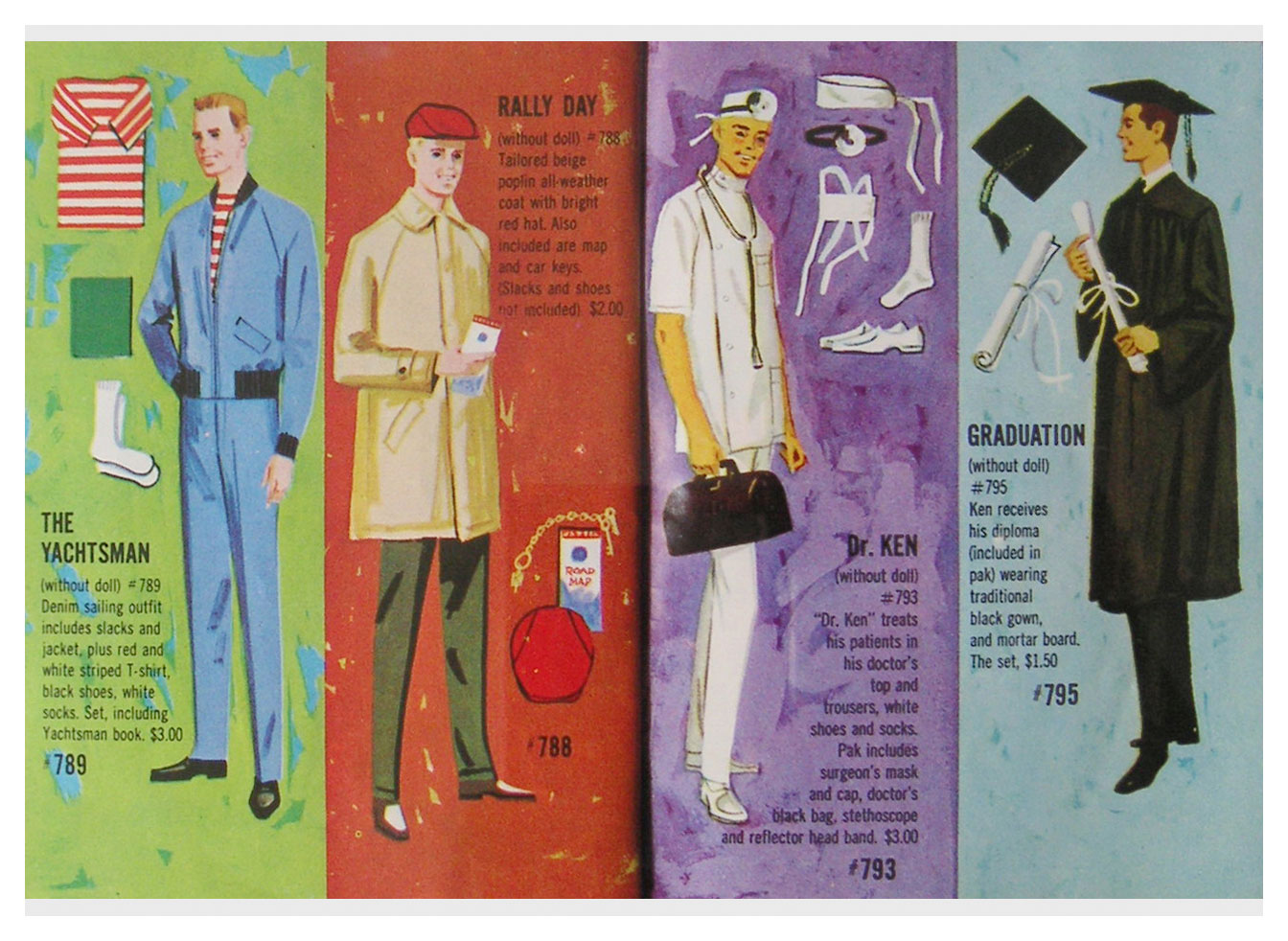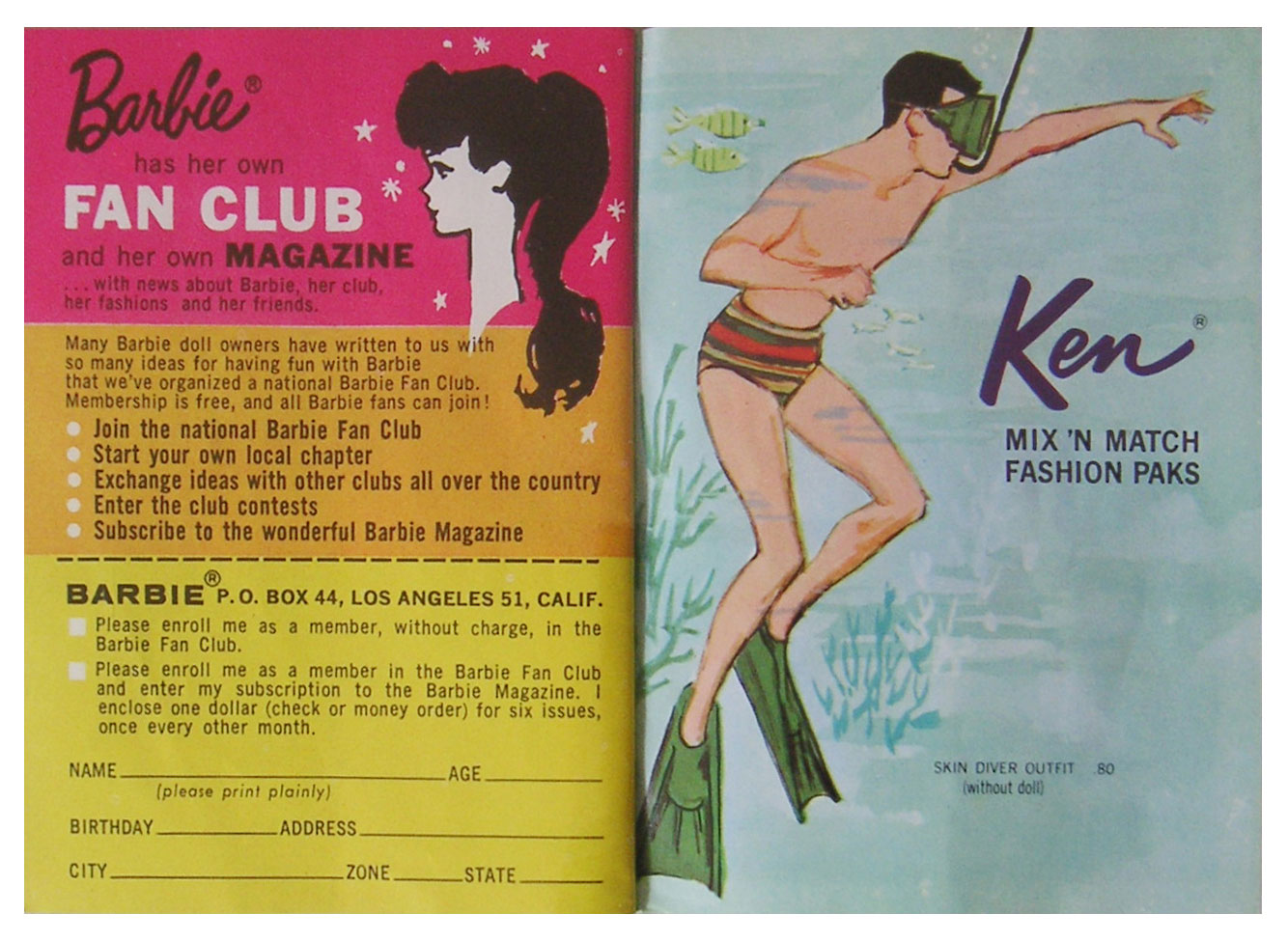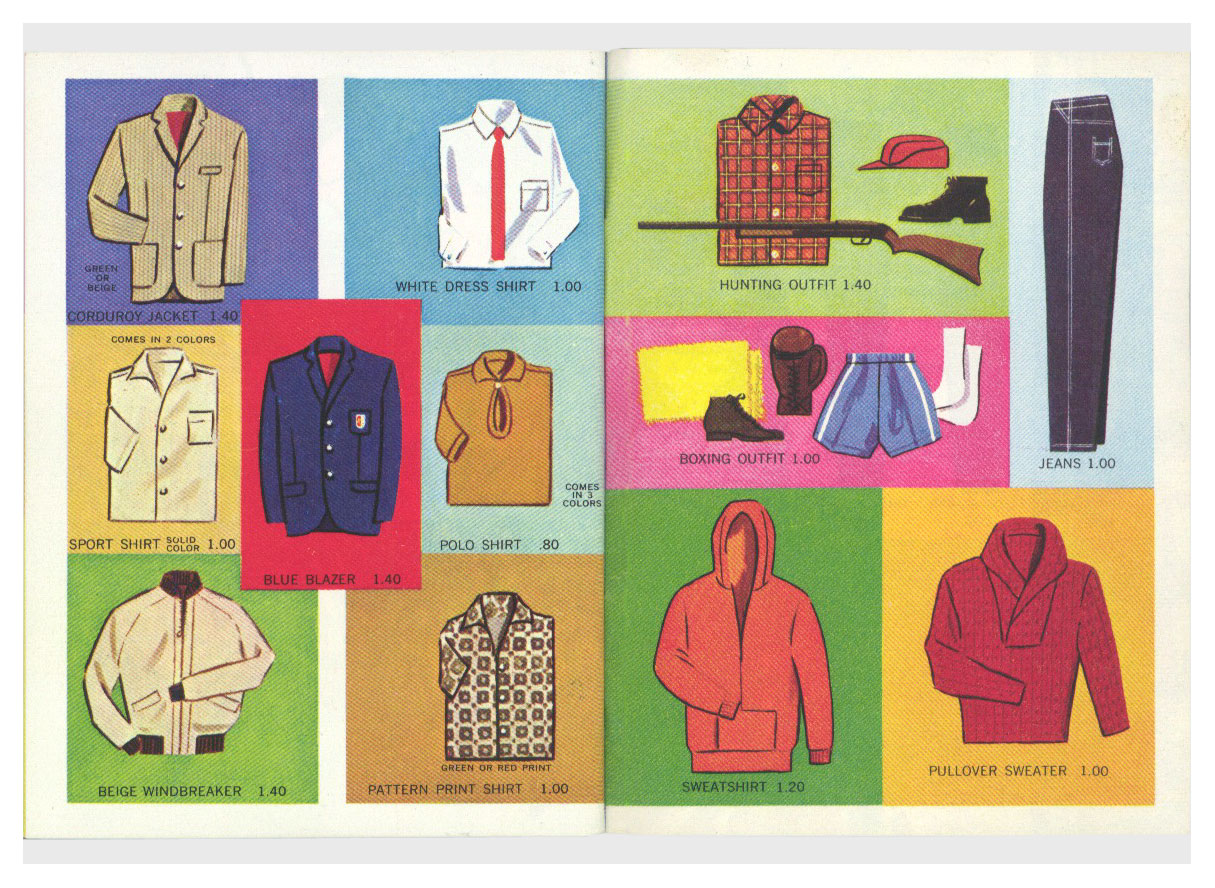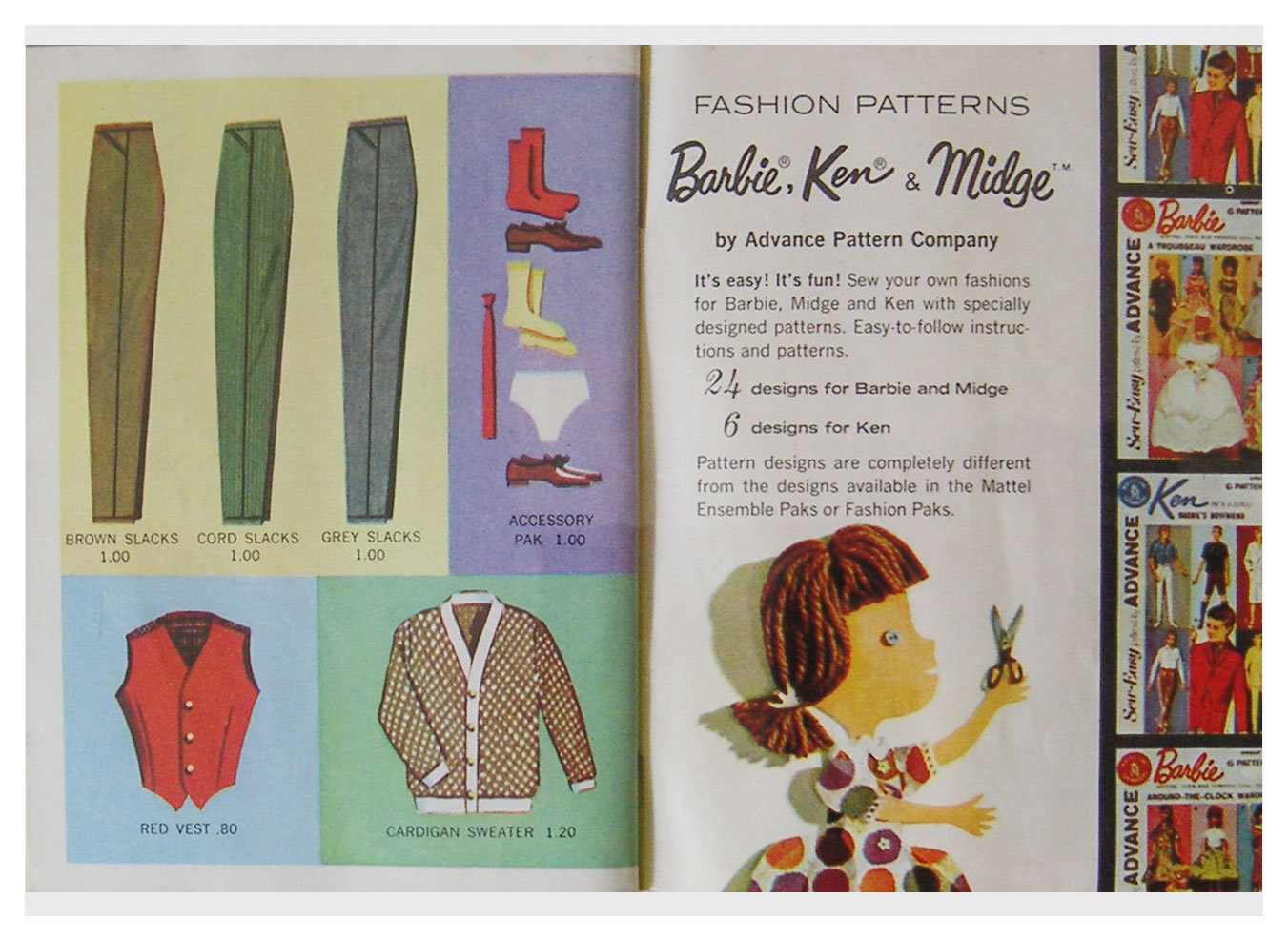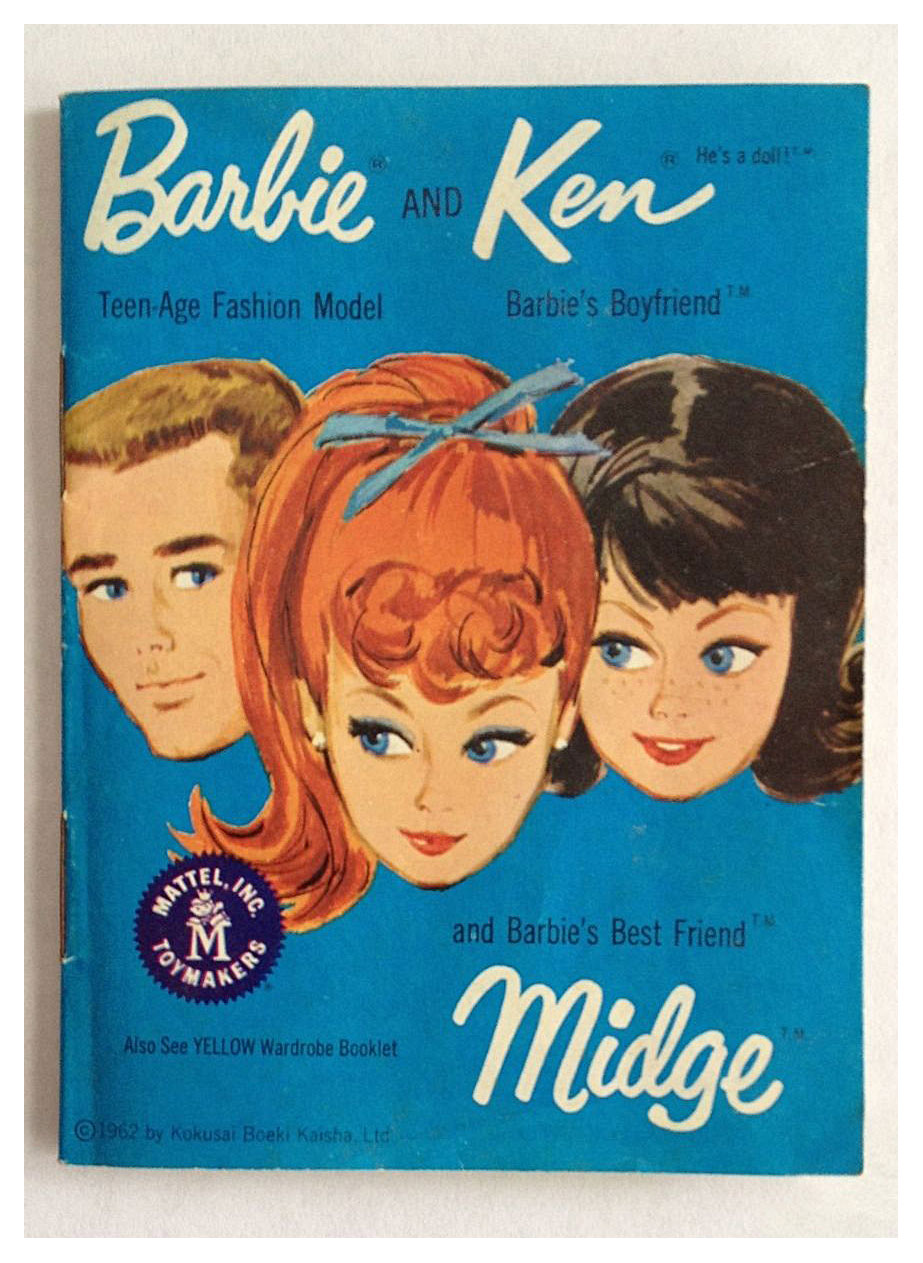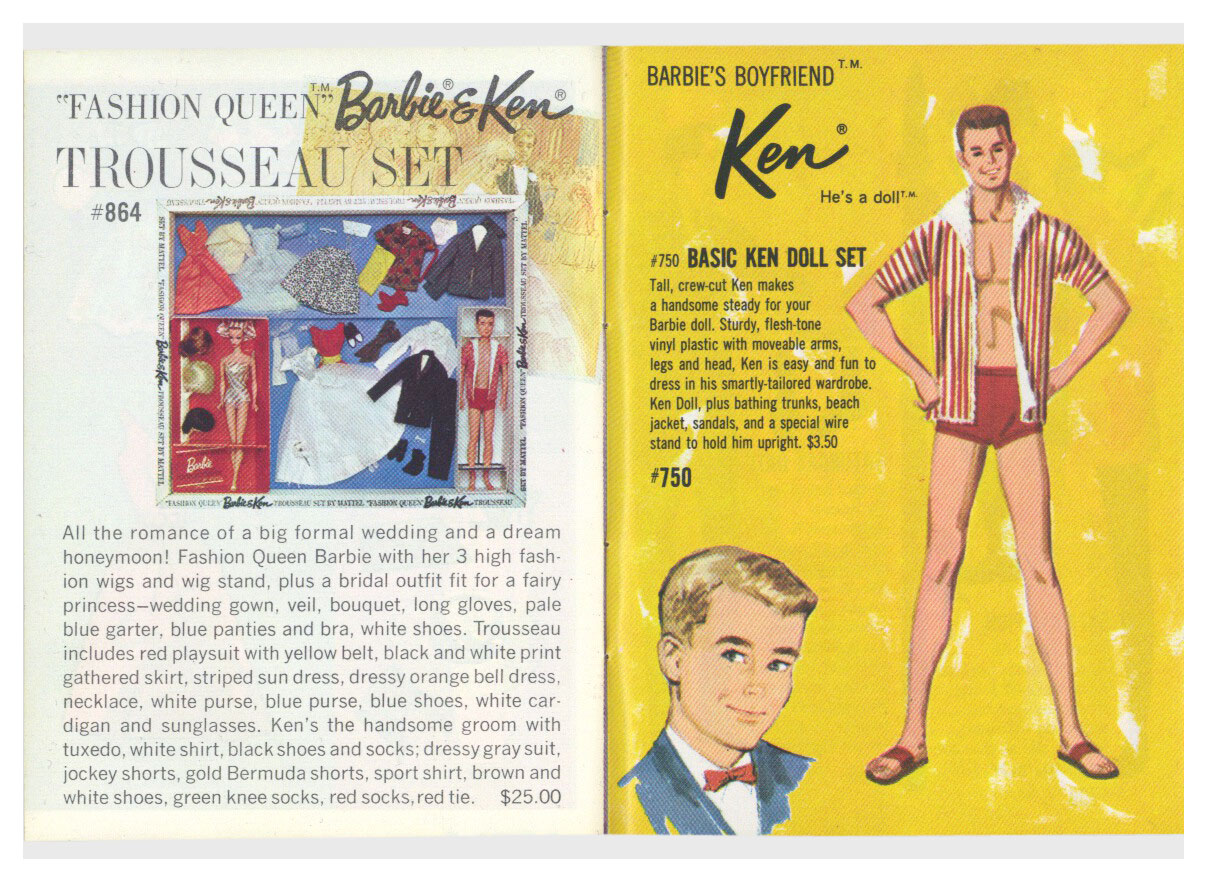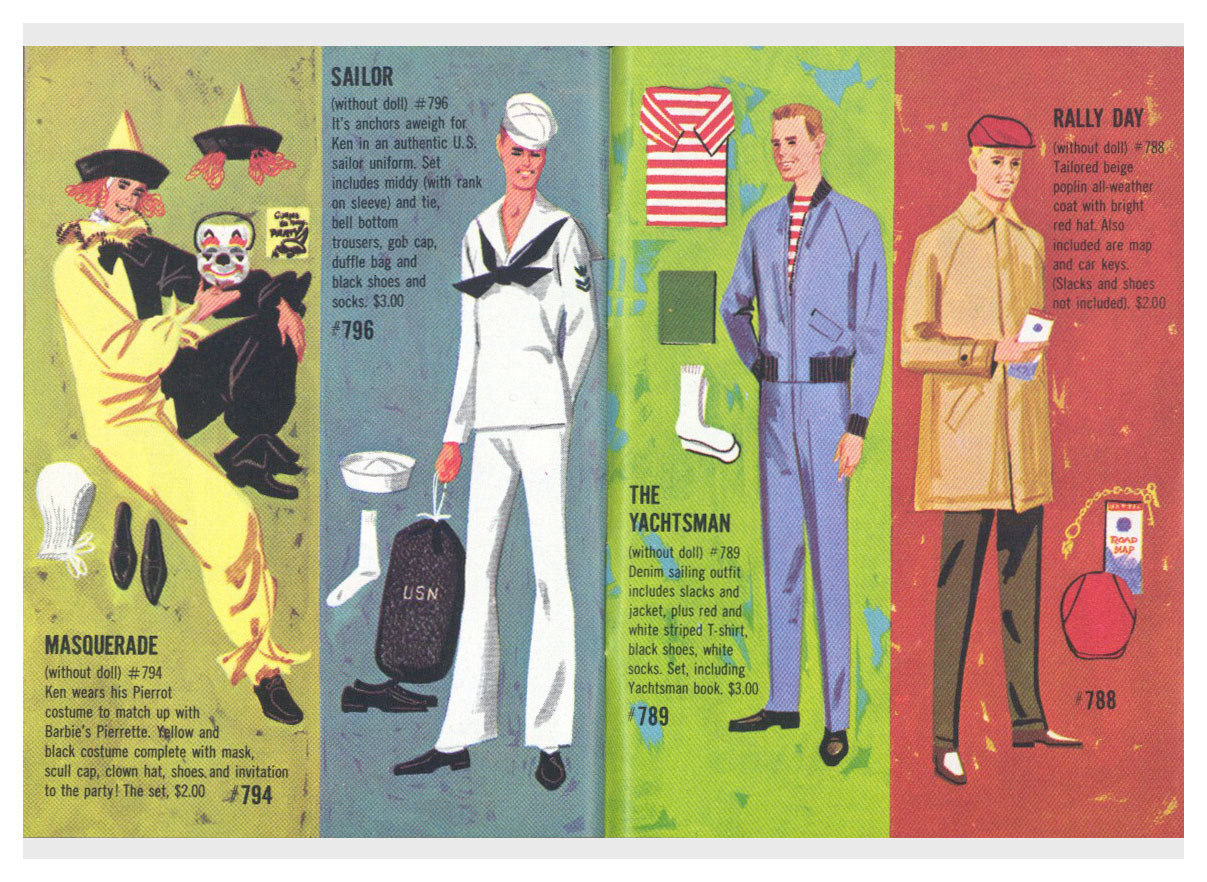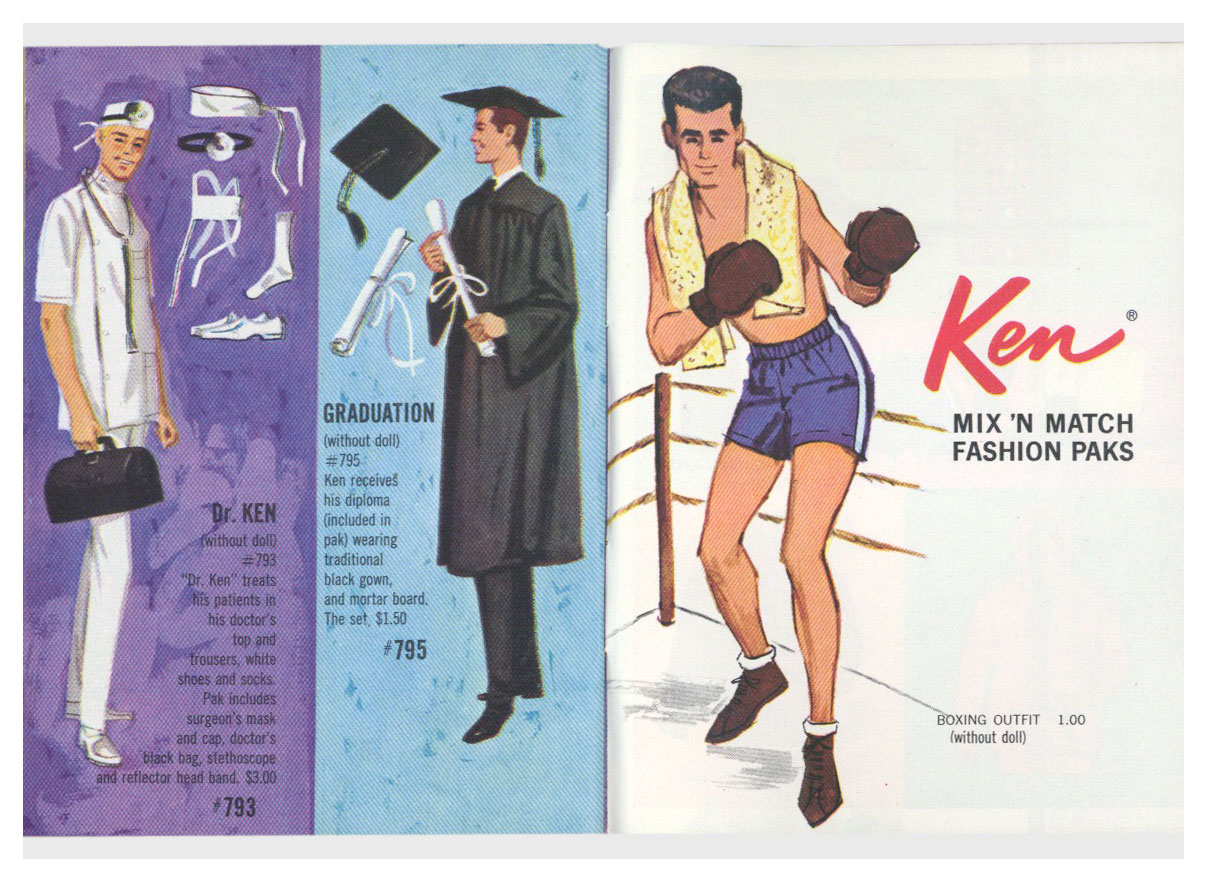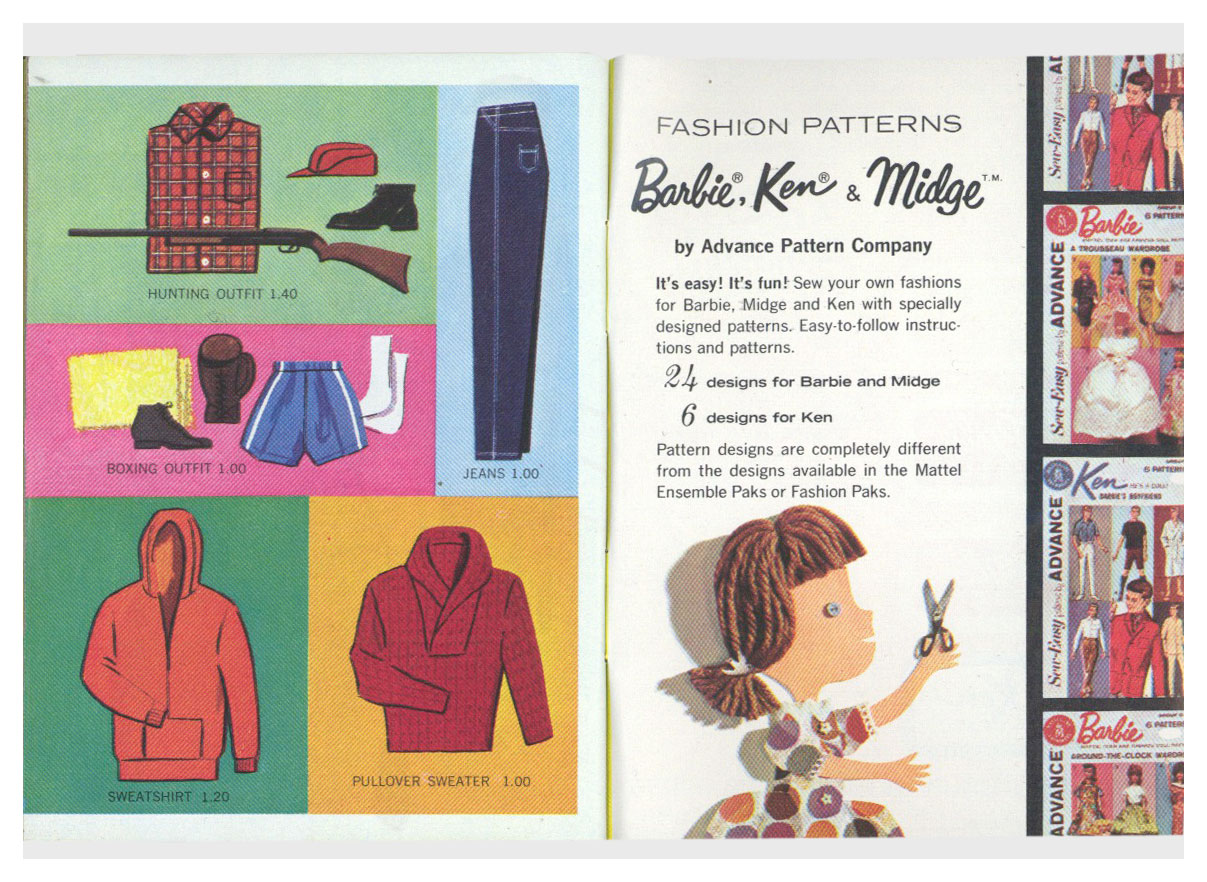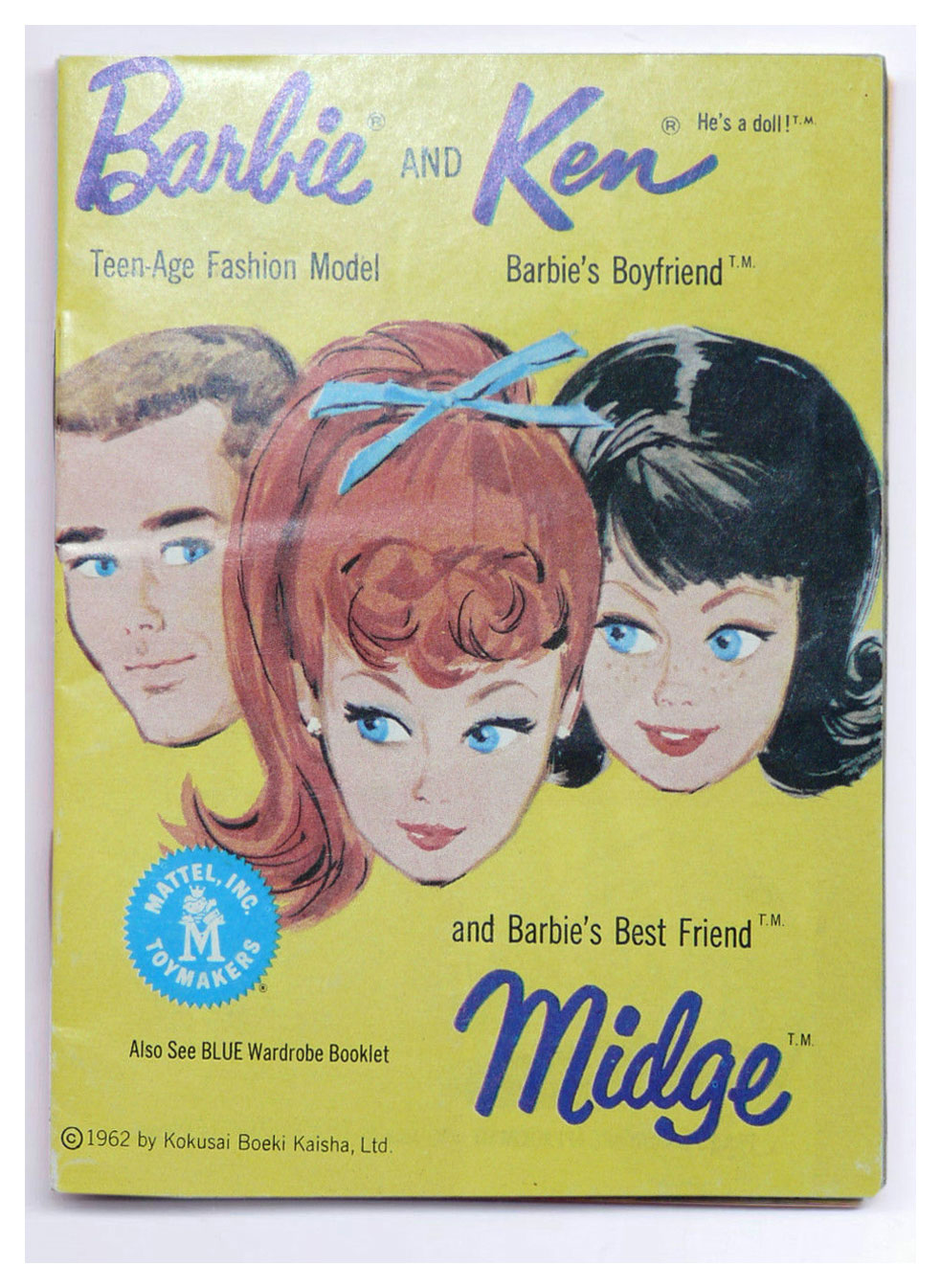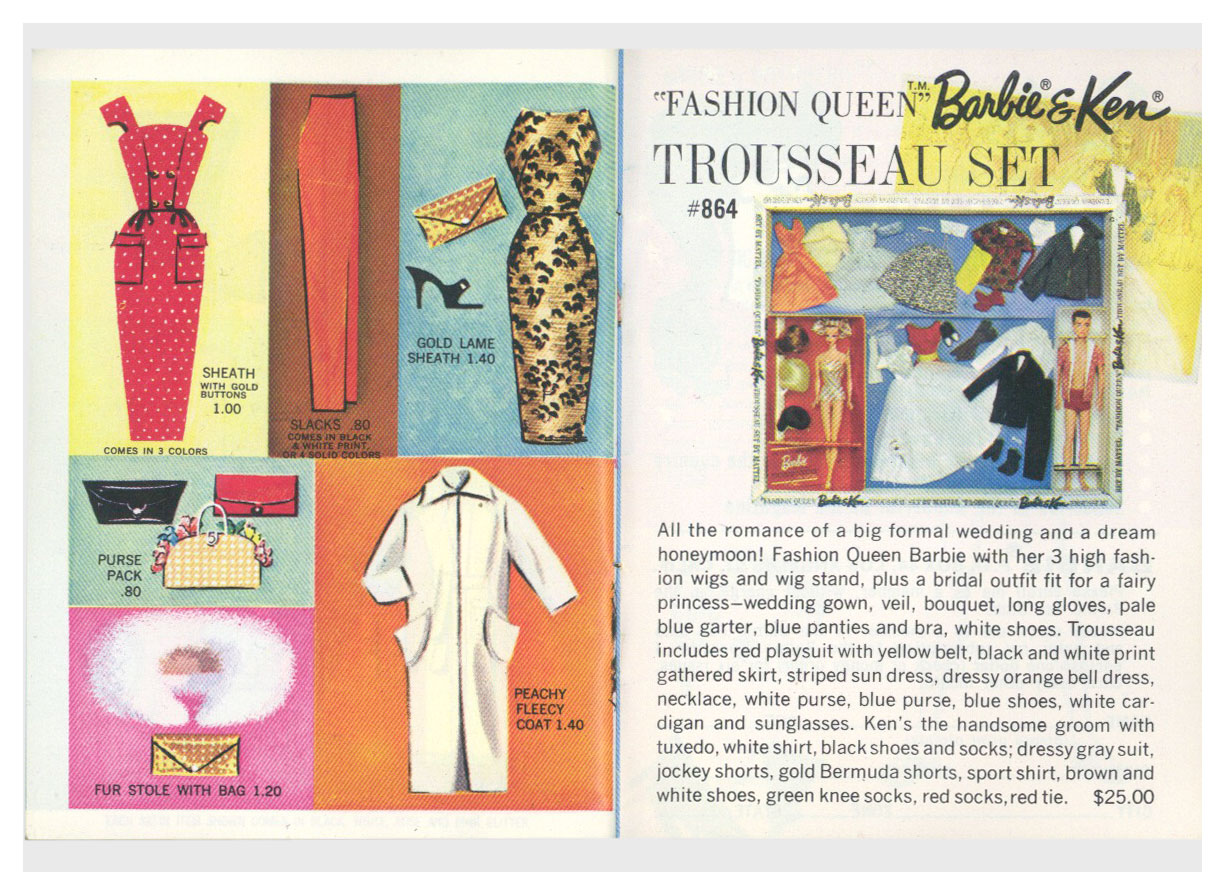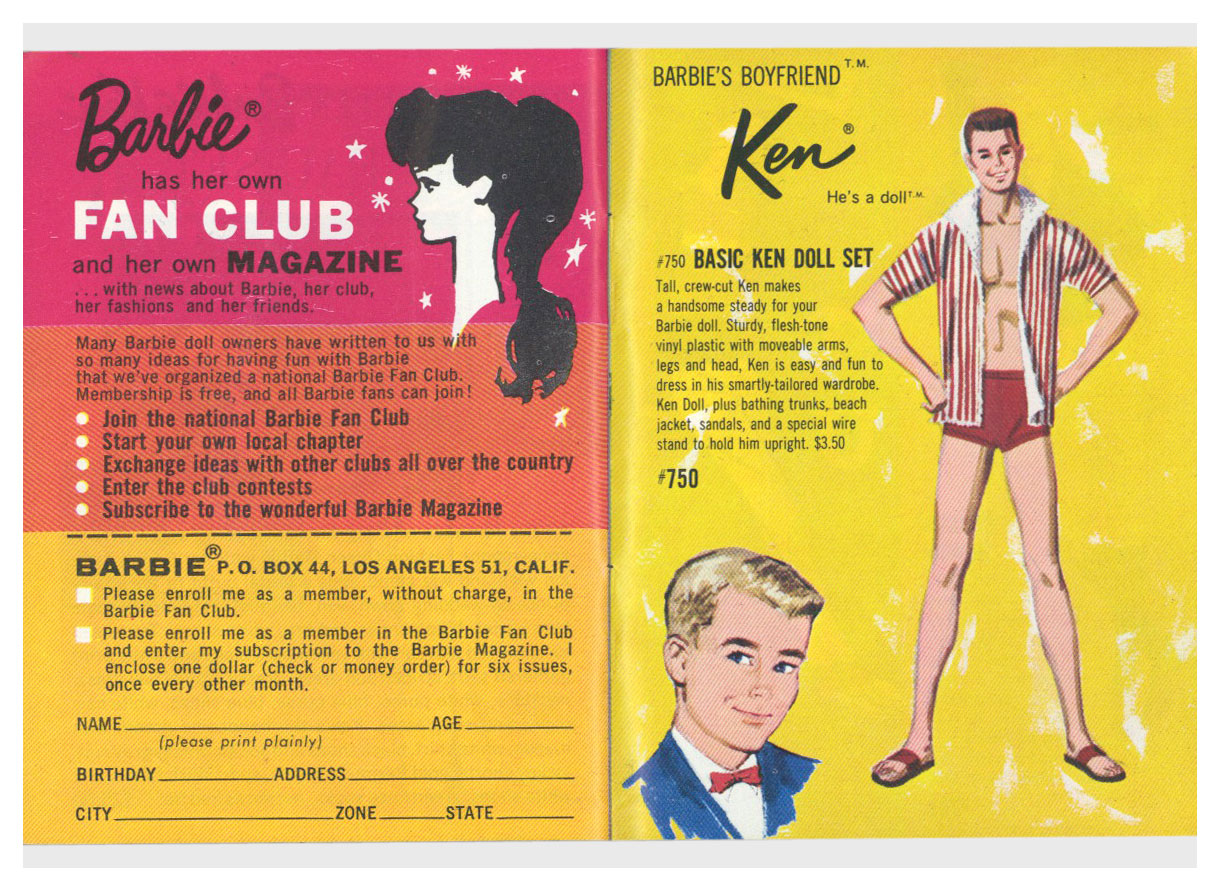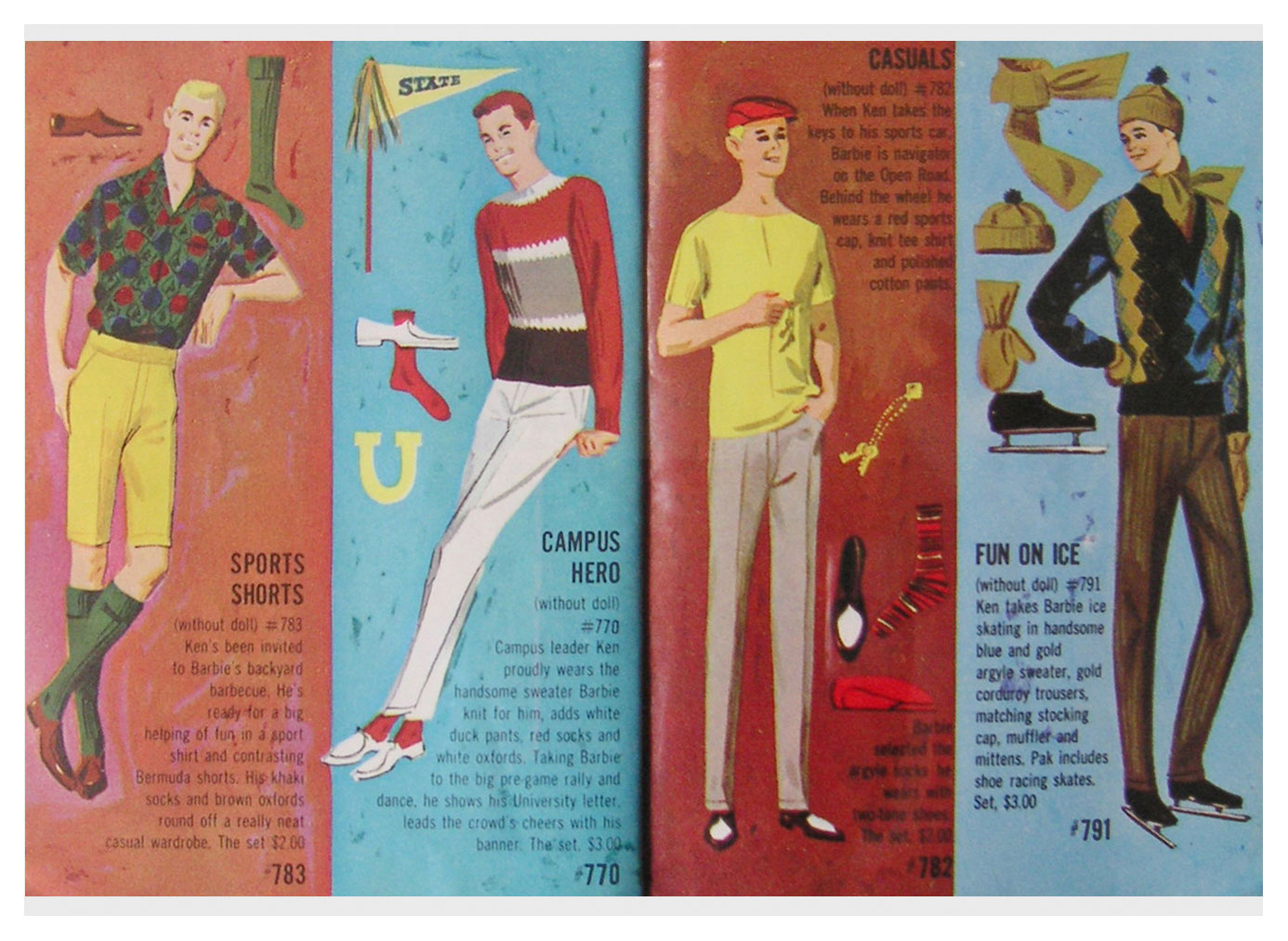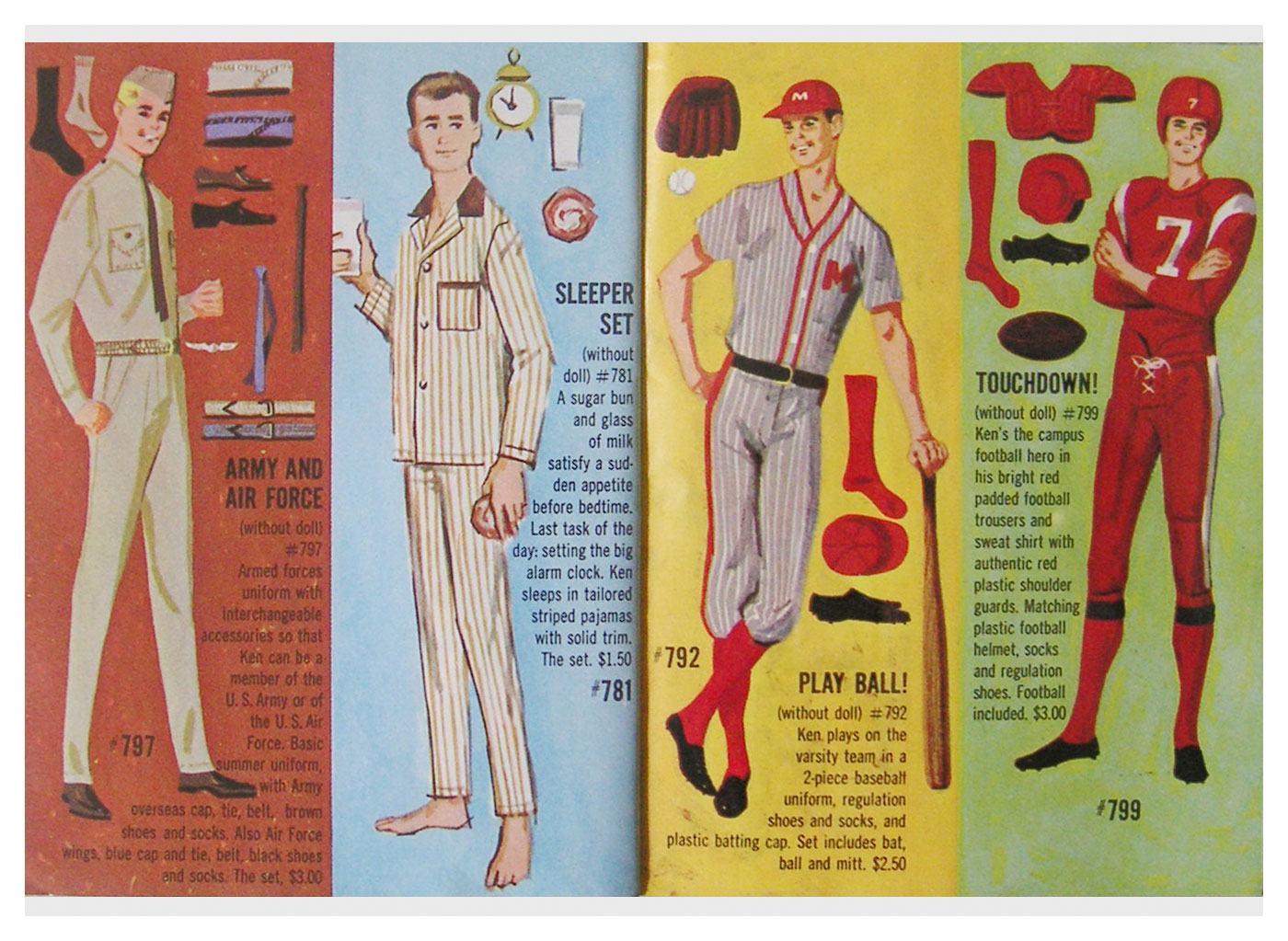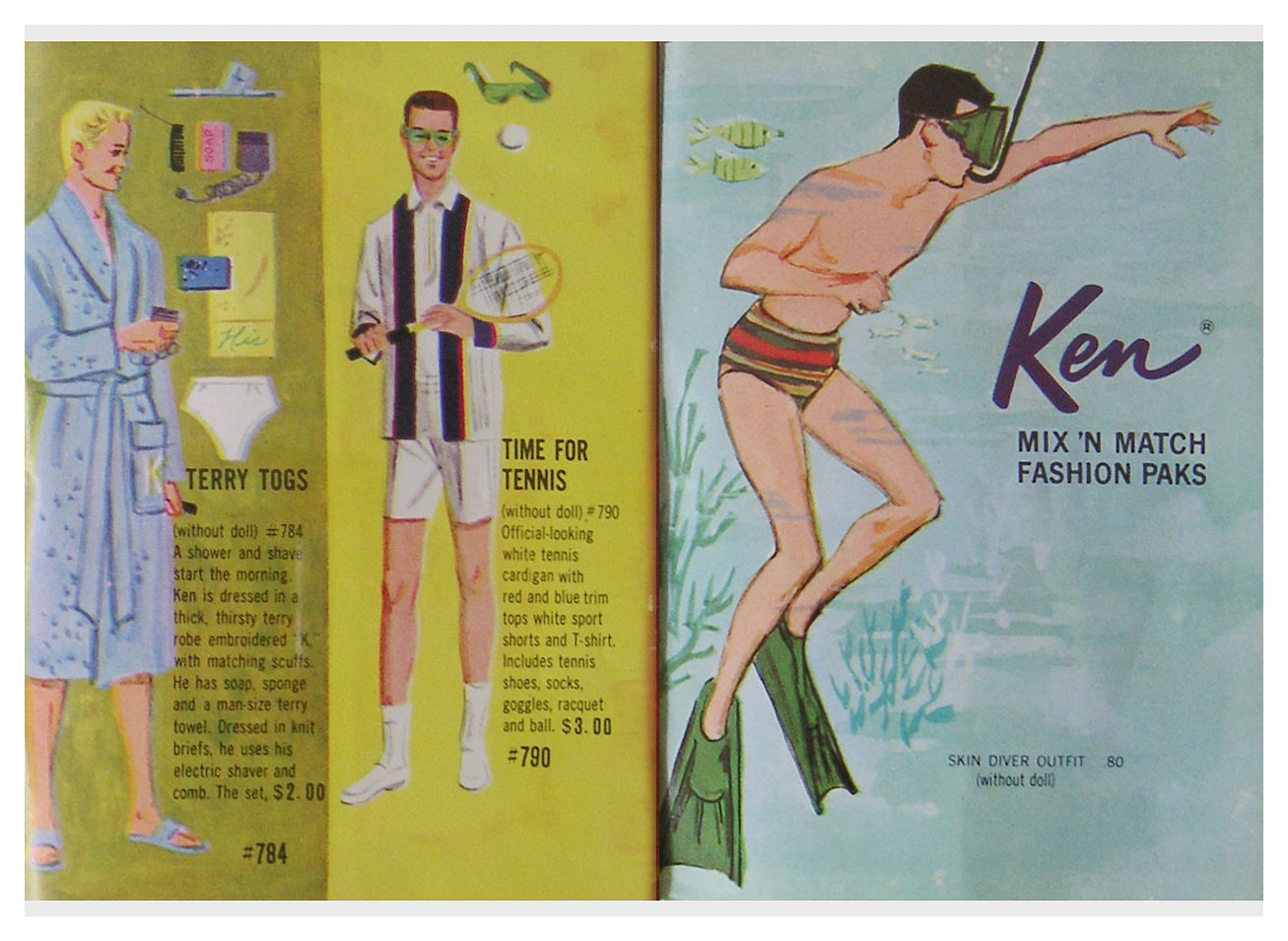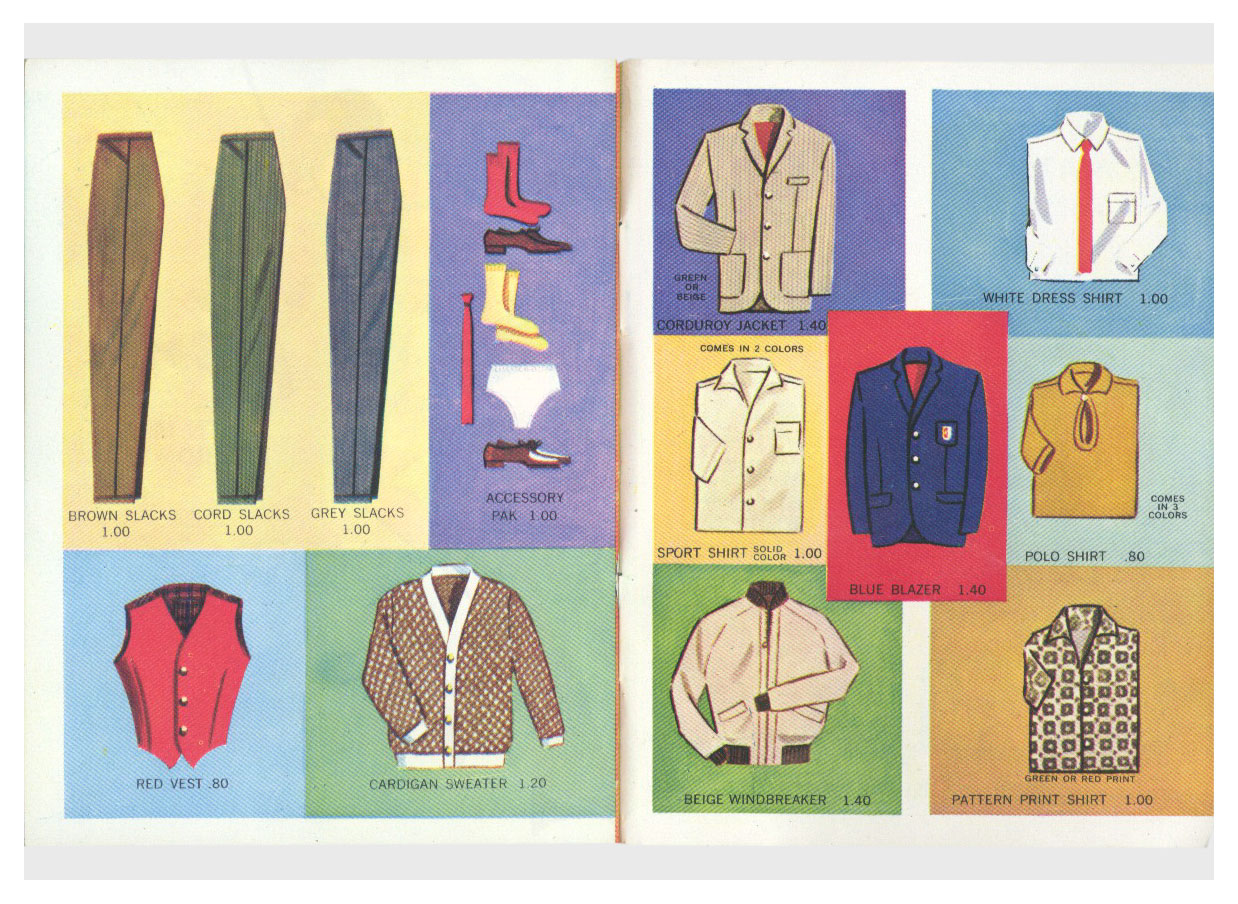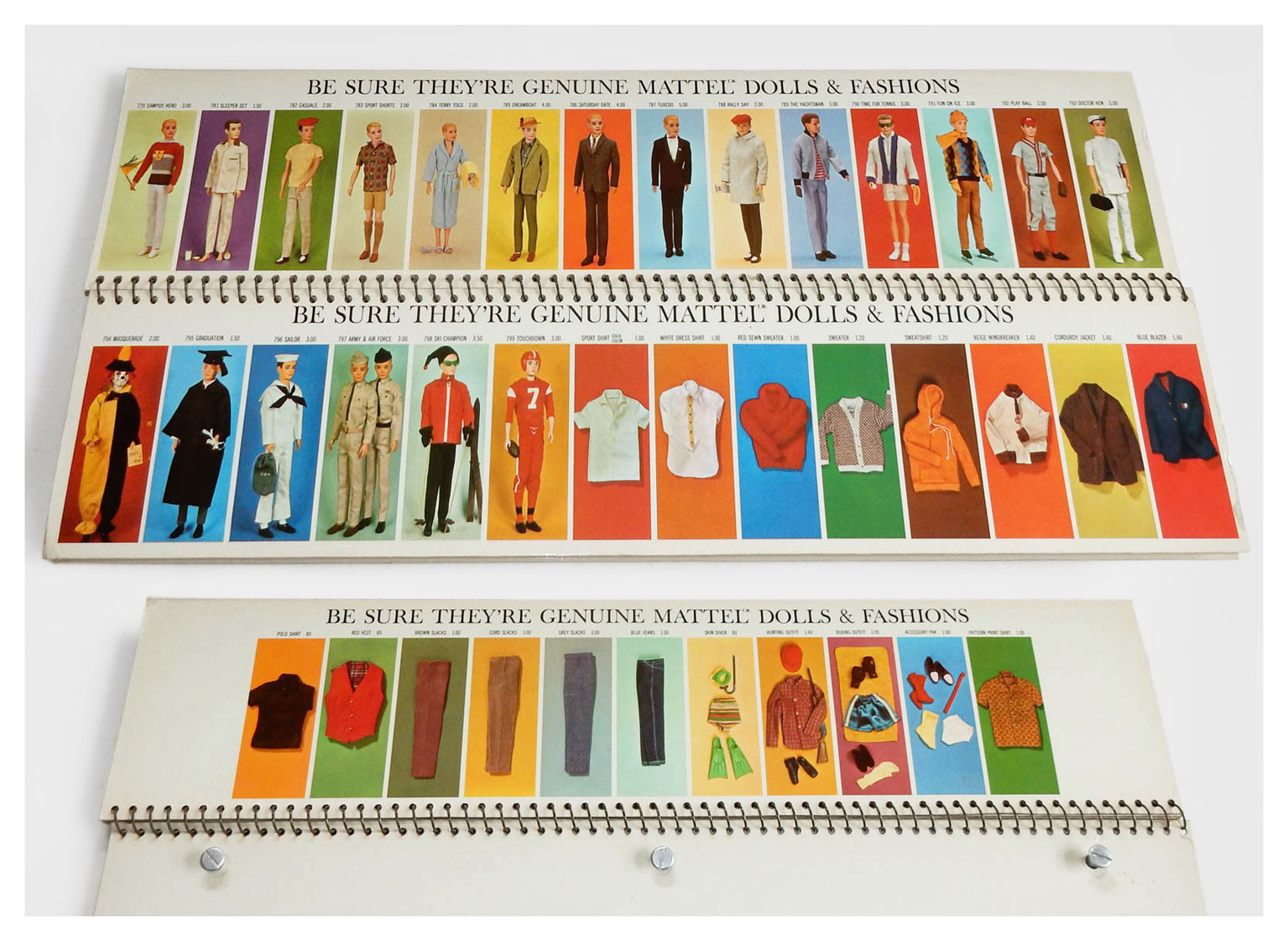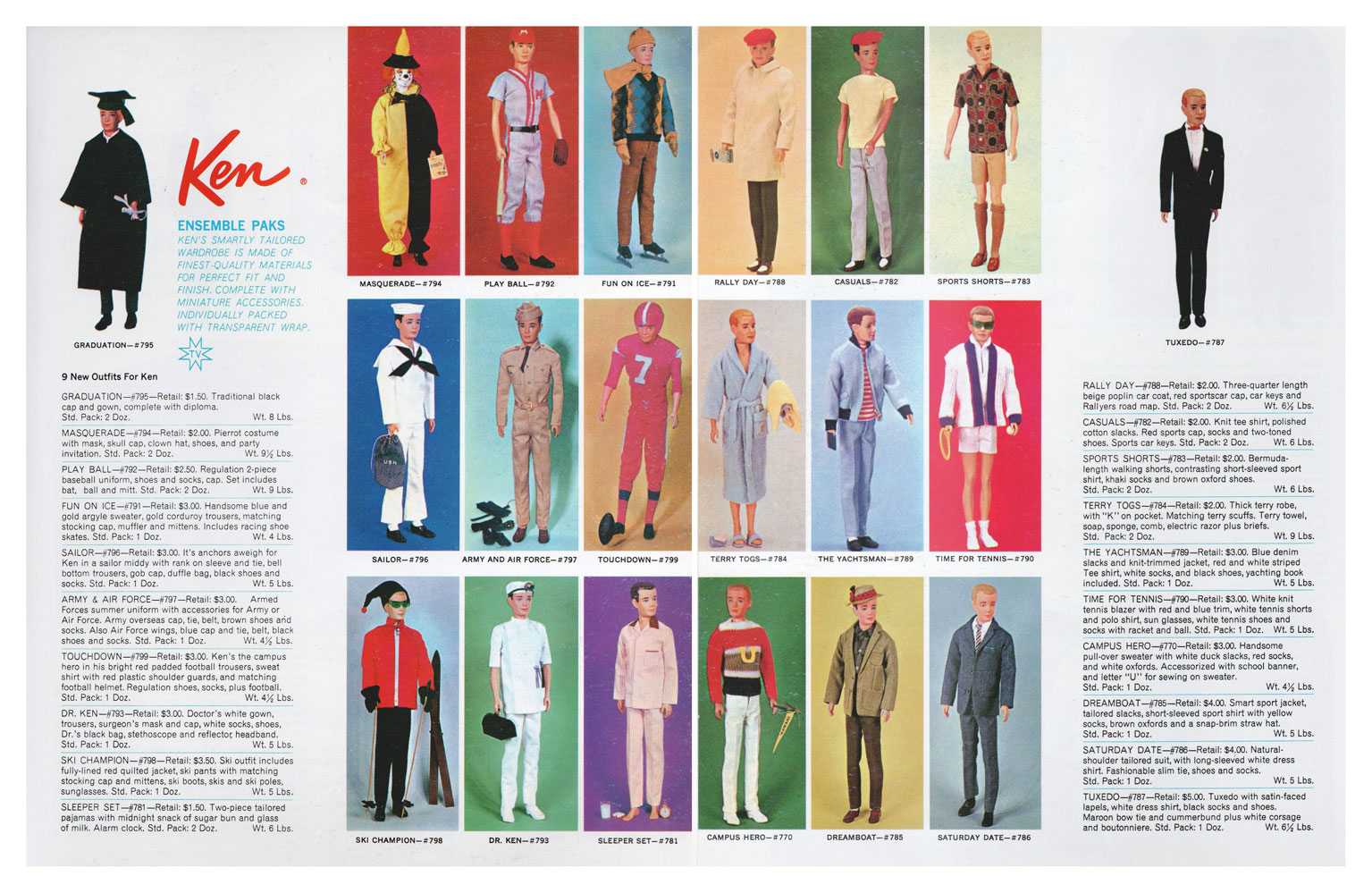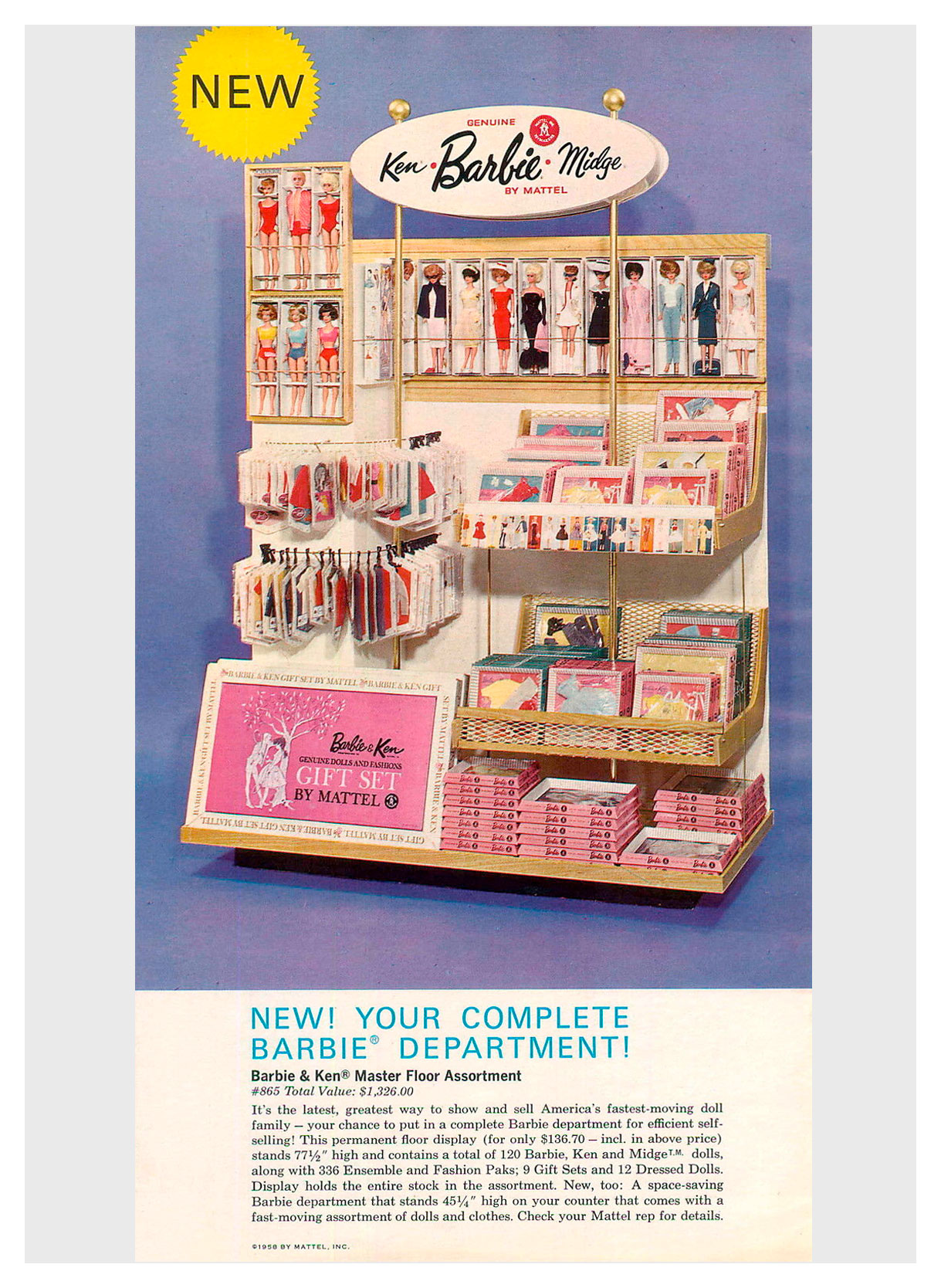 As the 1963 outfits were produced so far in advance, exceptionally they already feature in the Fall Winter catalogues. In 1963 JCPenney took over the General Merchandise Company. Their Fall Winter issue was the first to carry the Penney name.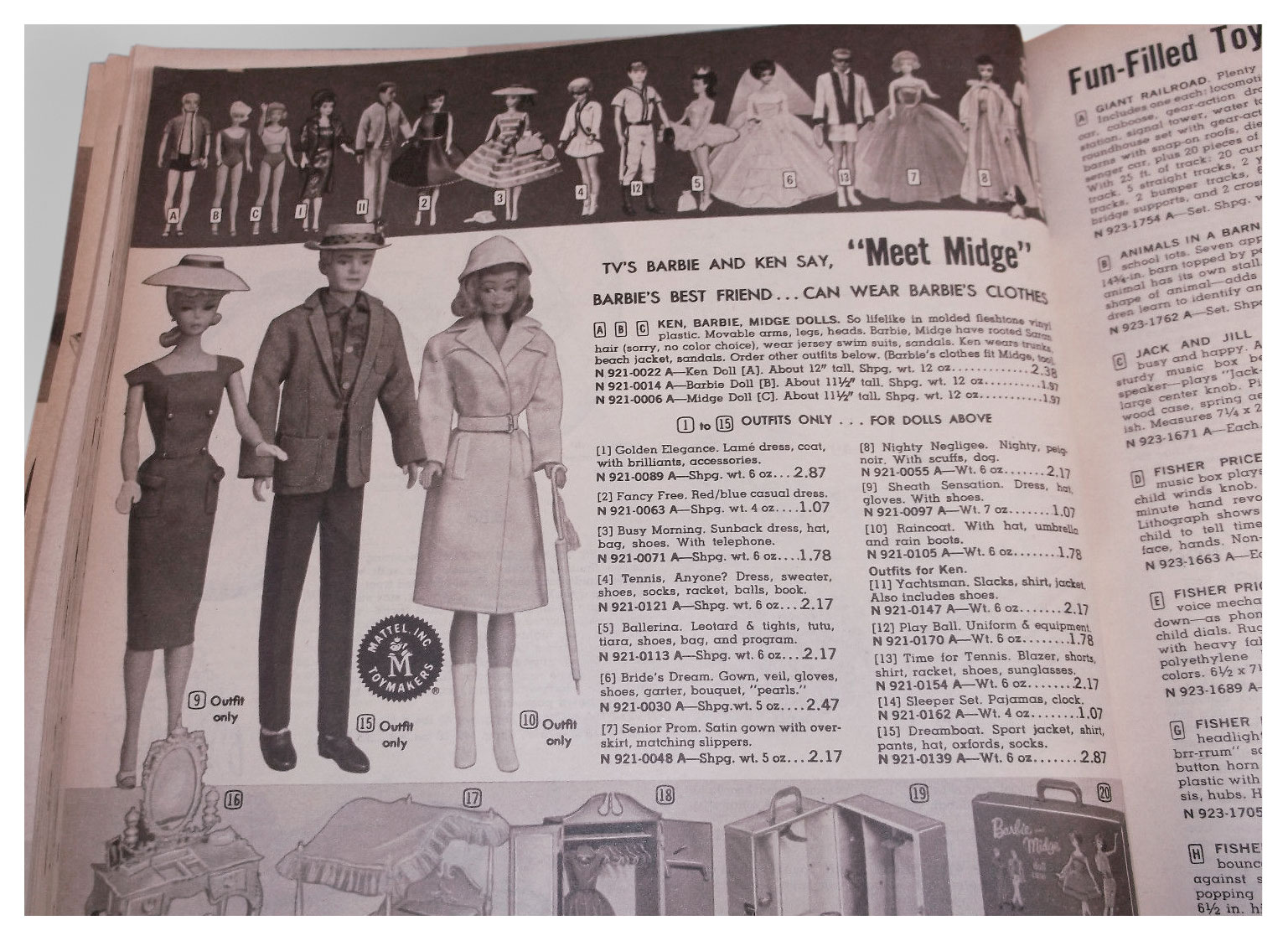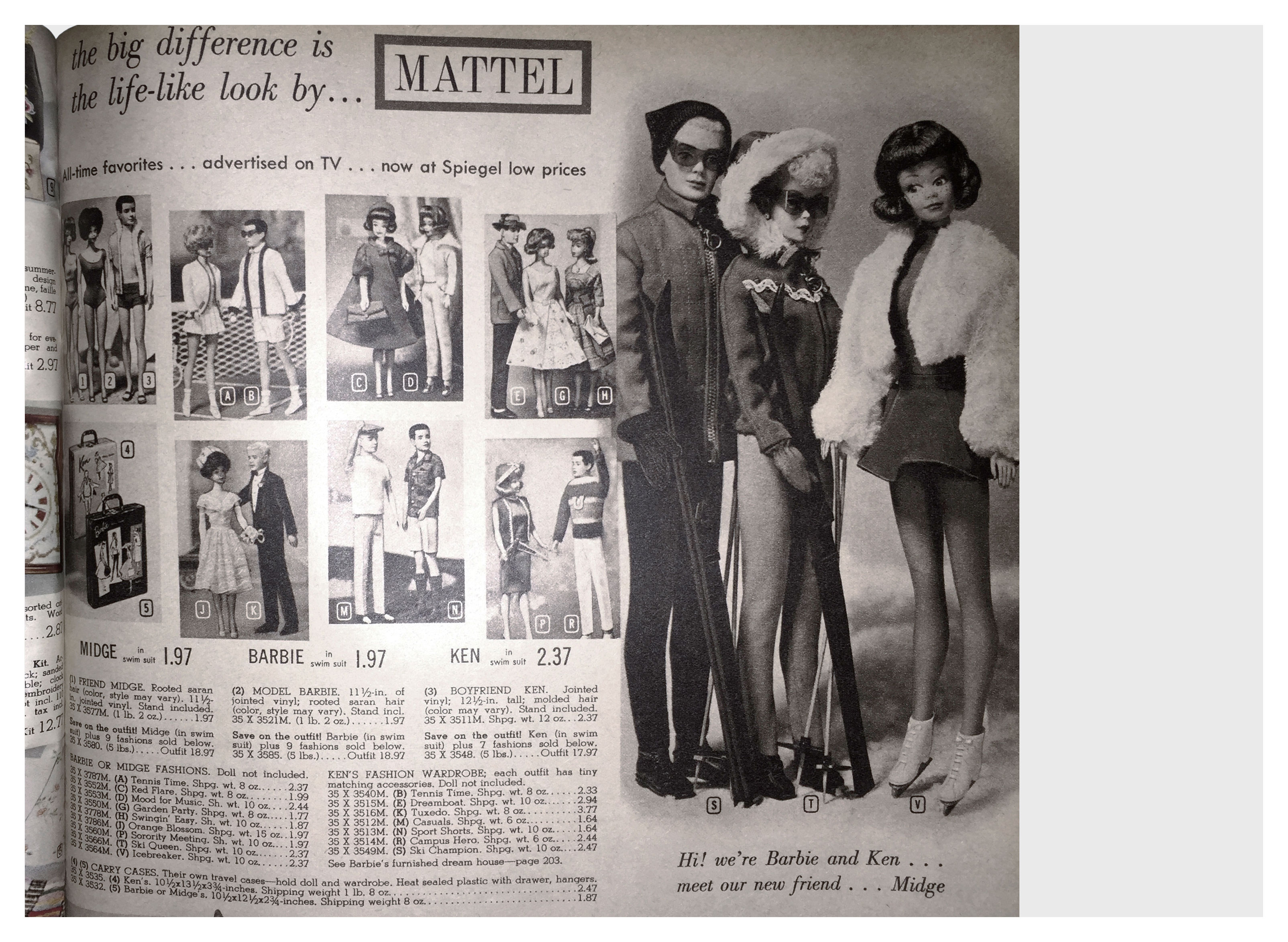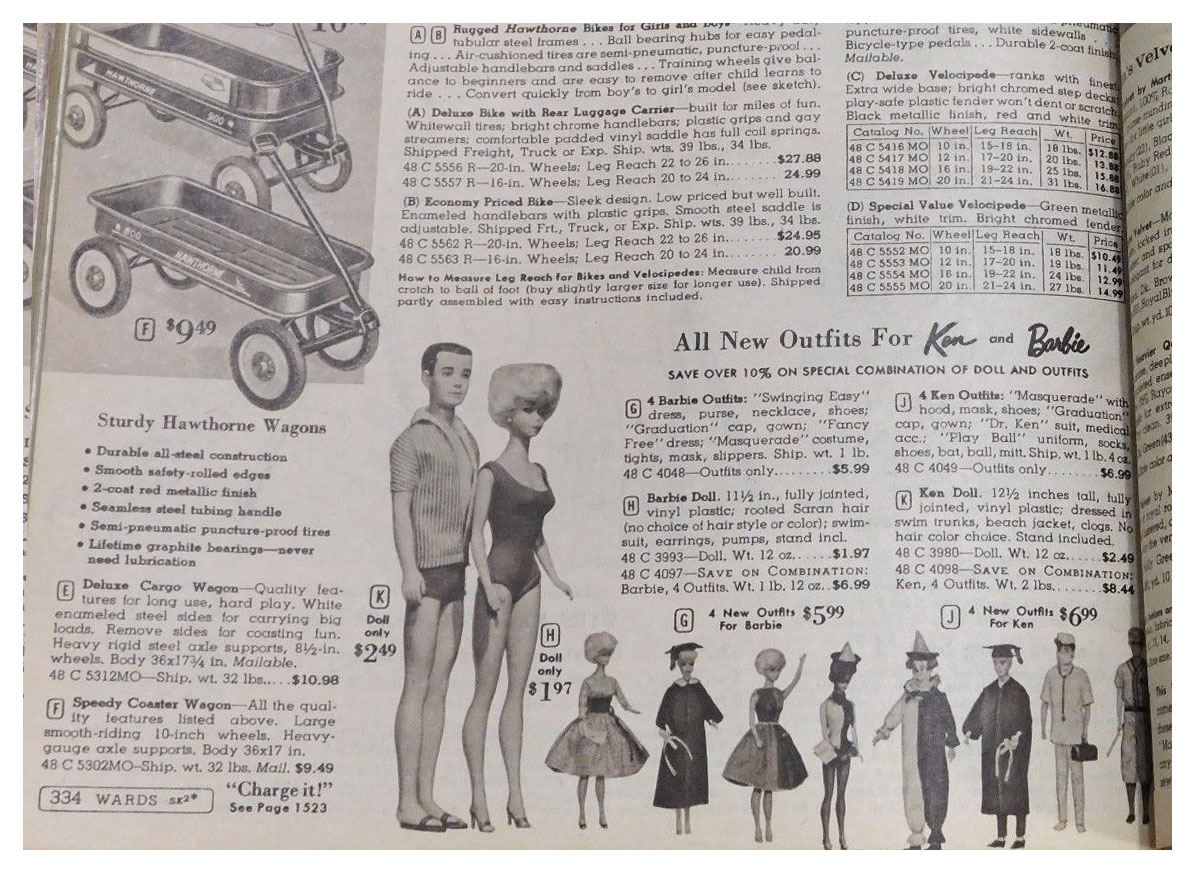 The Sears catalogue describes Sport Shorts as Bermuda Shorts.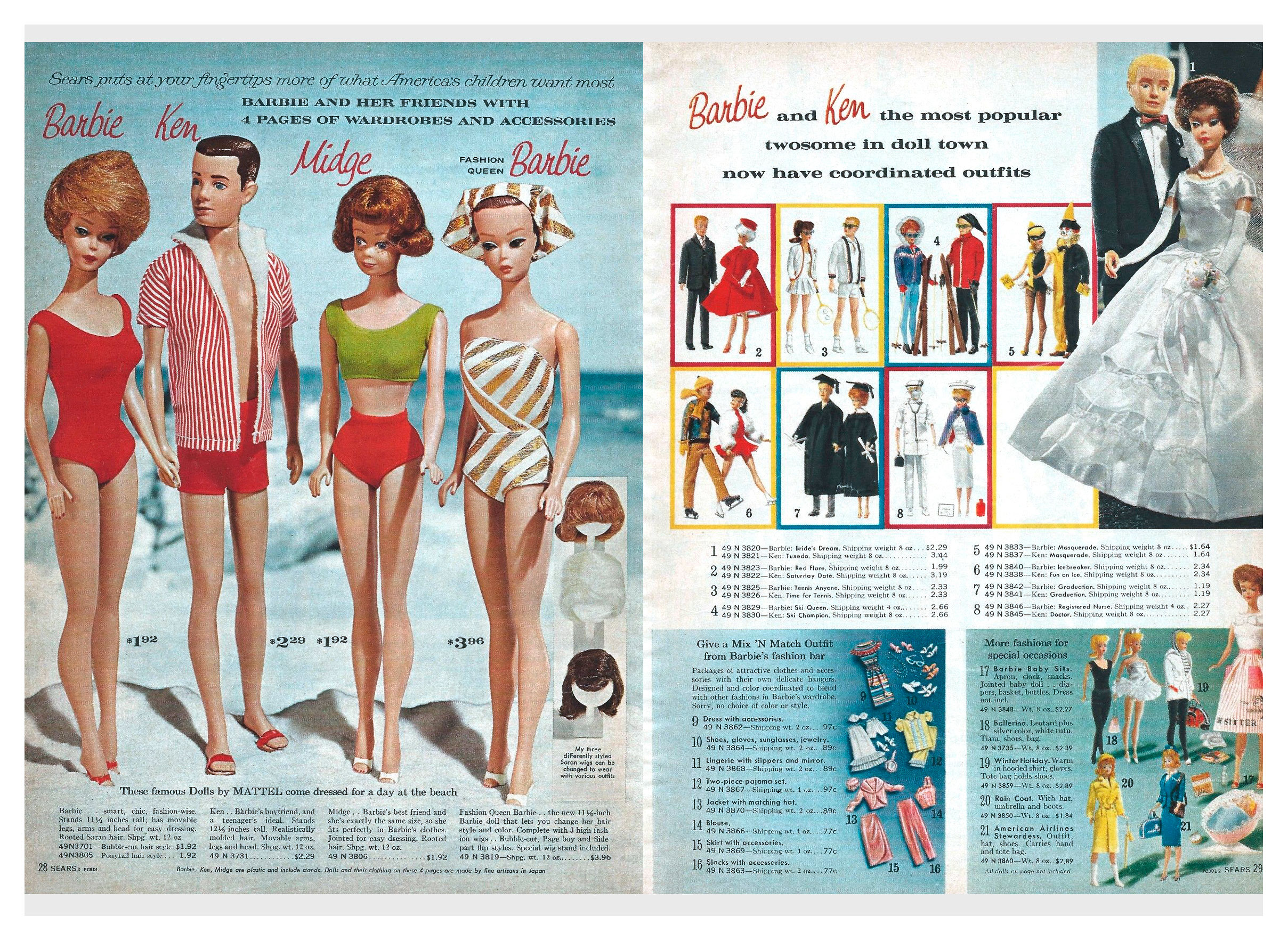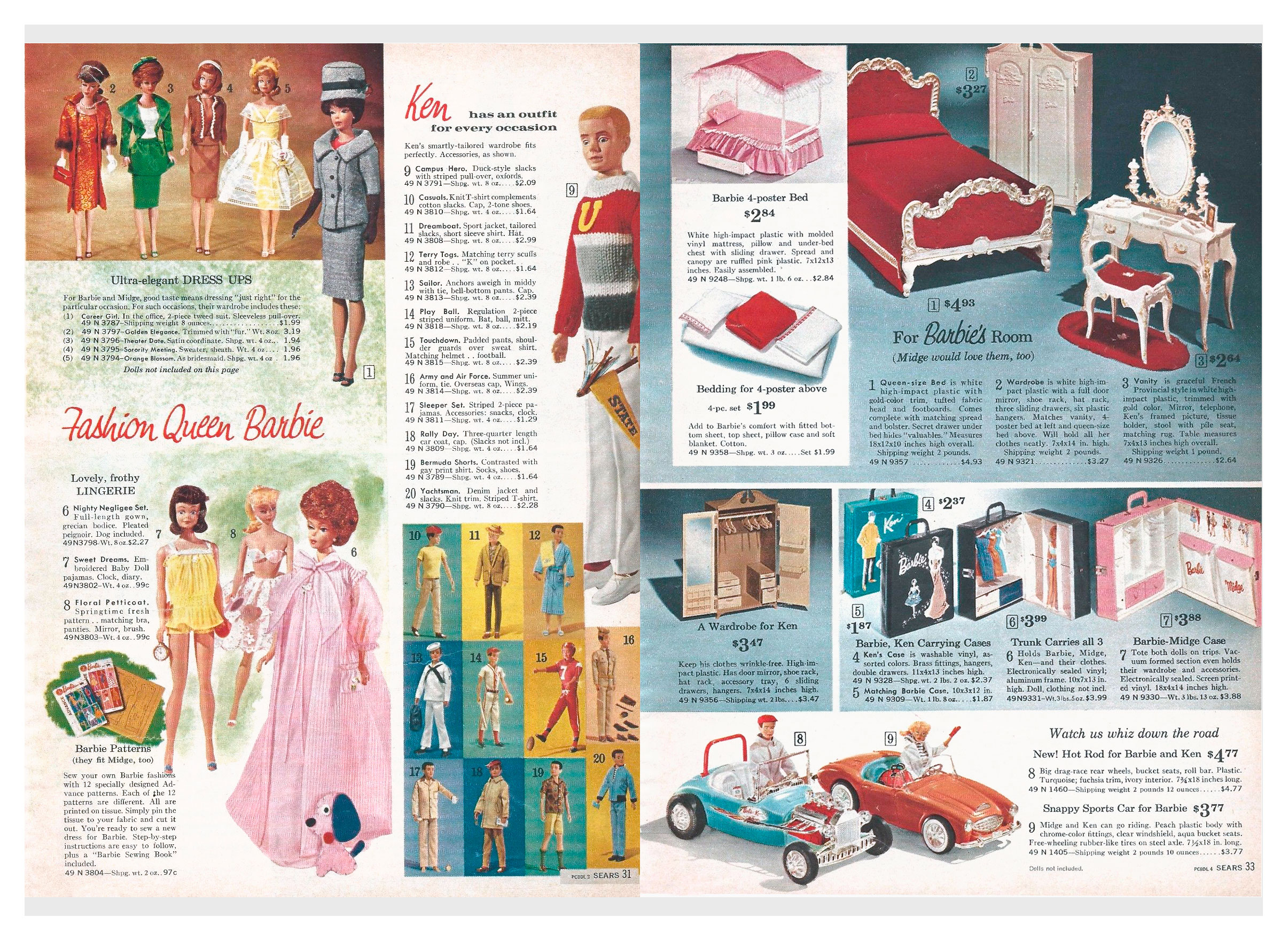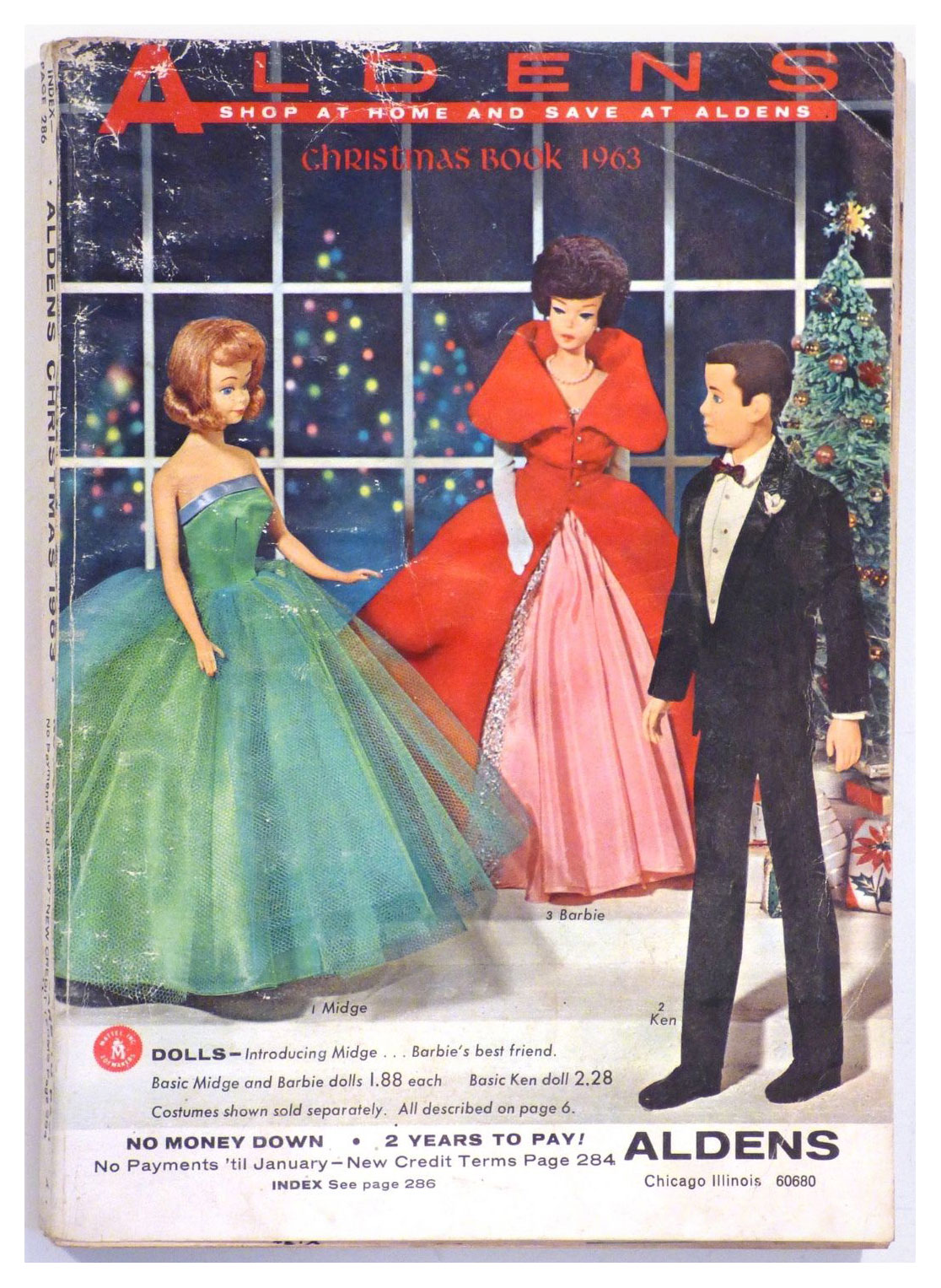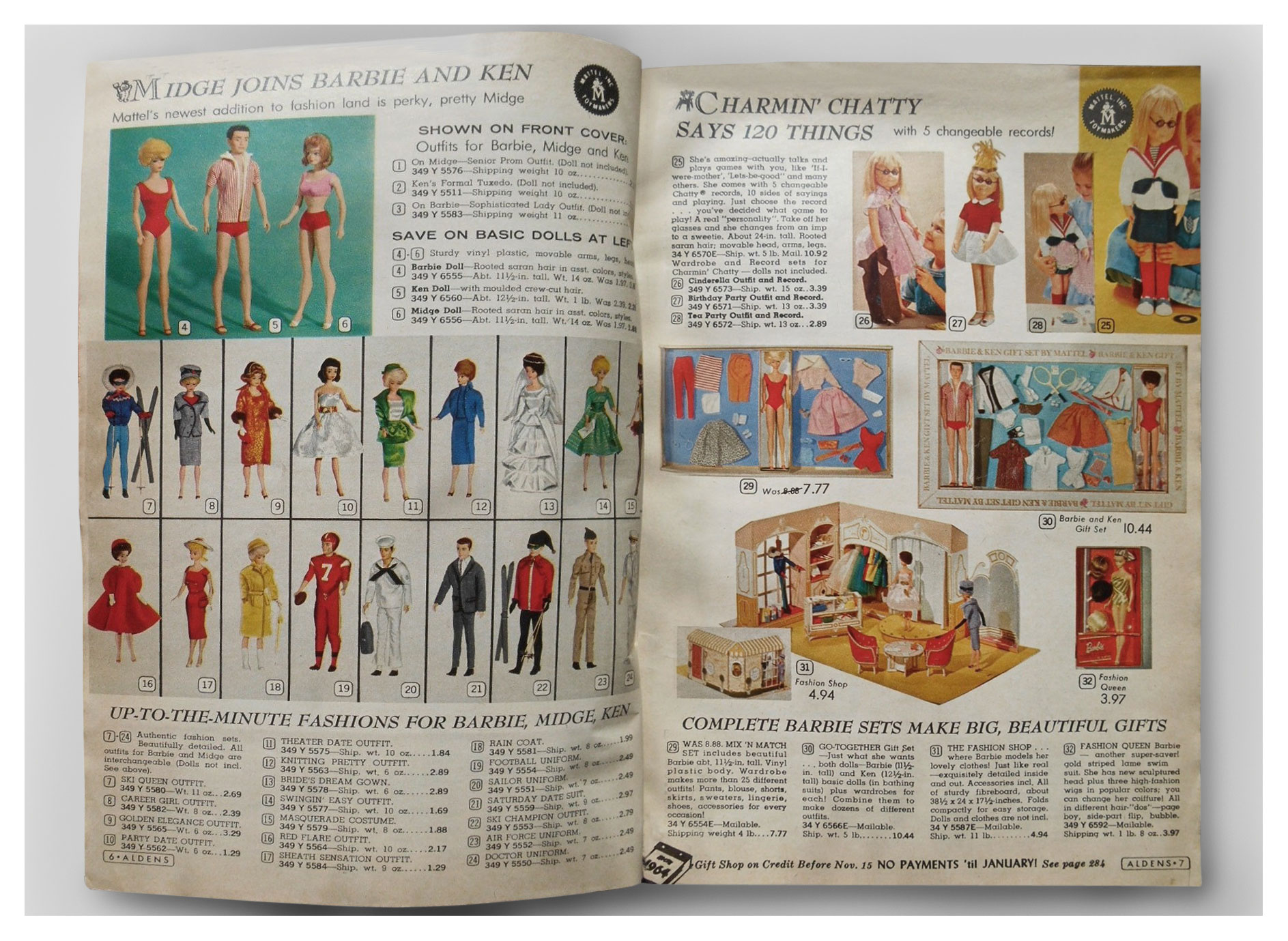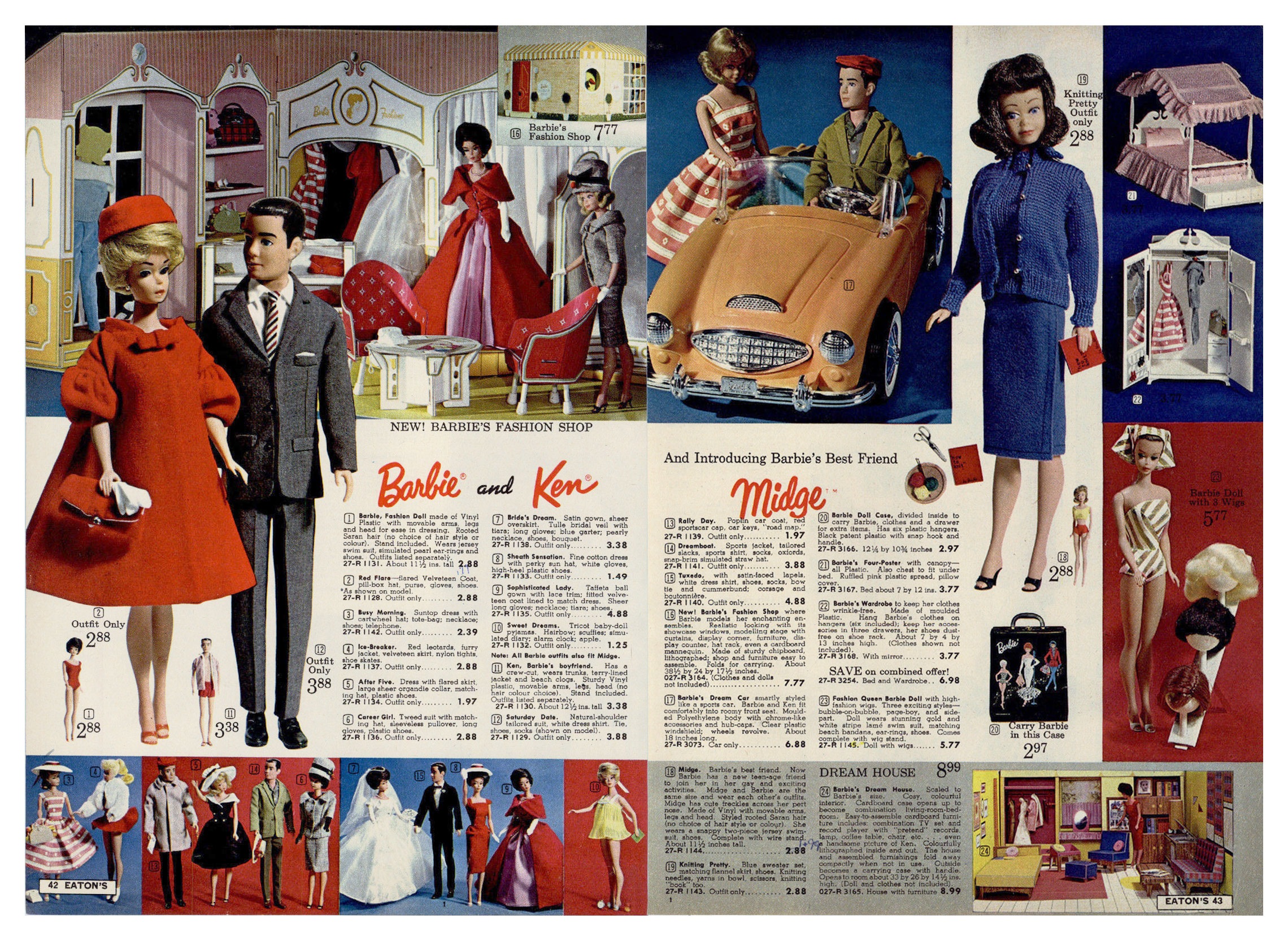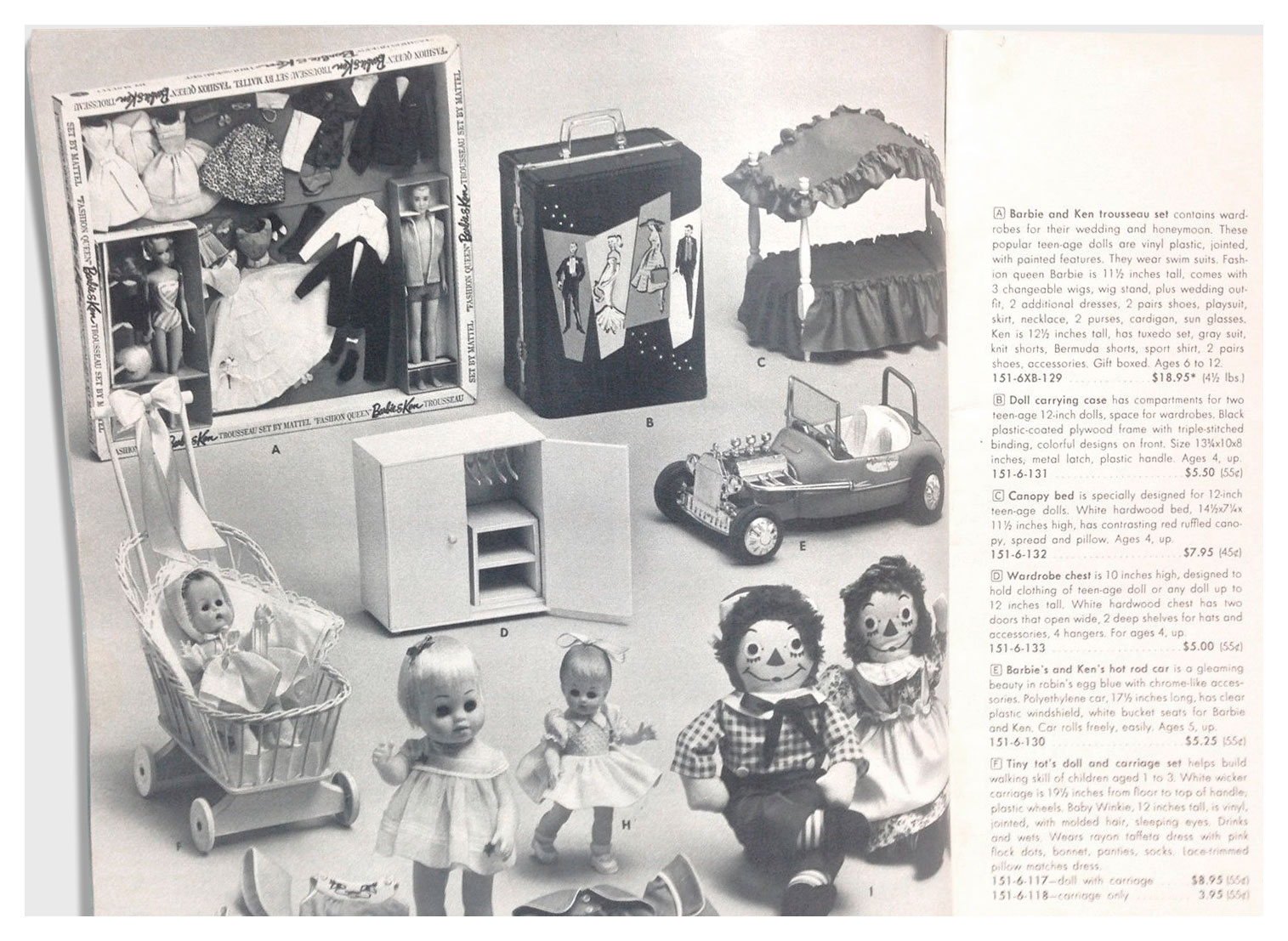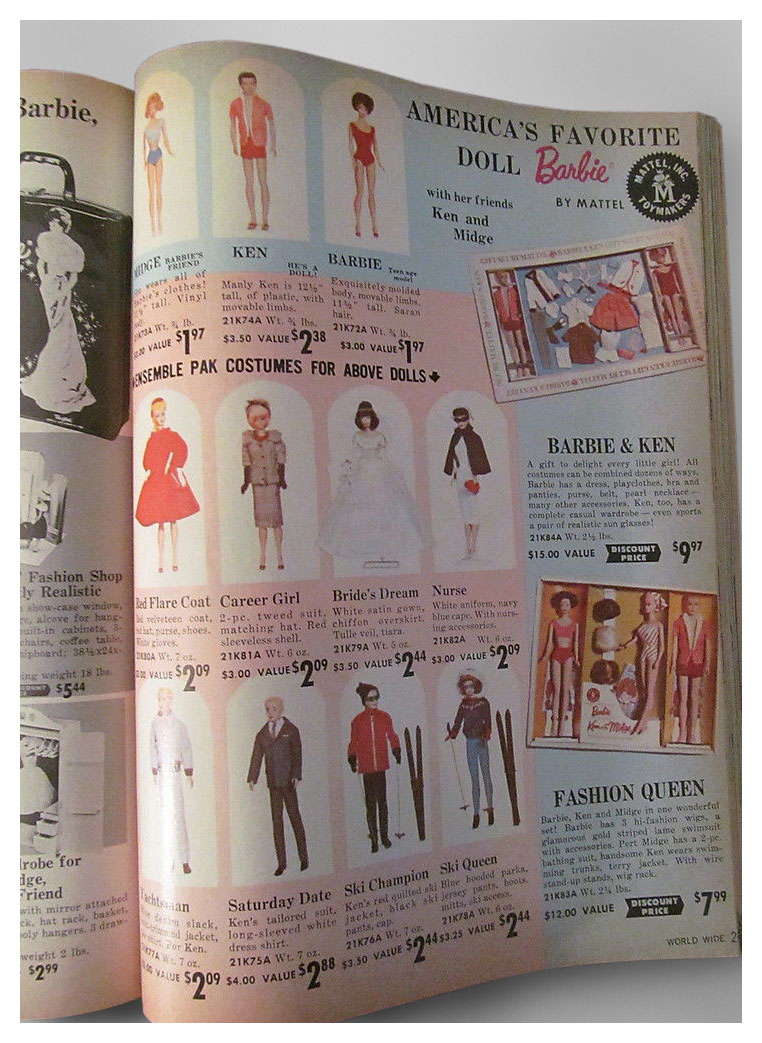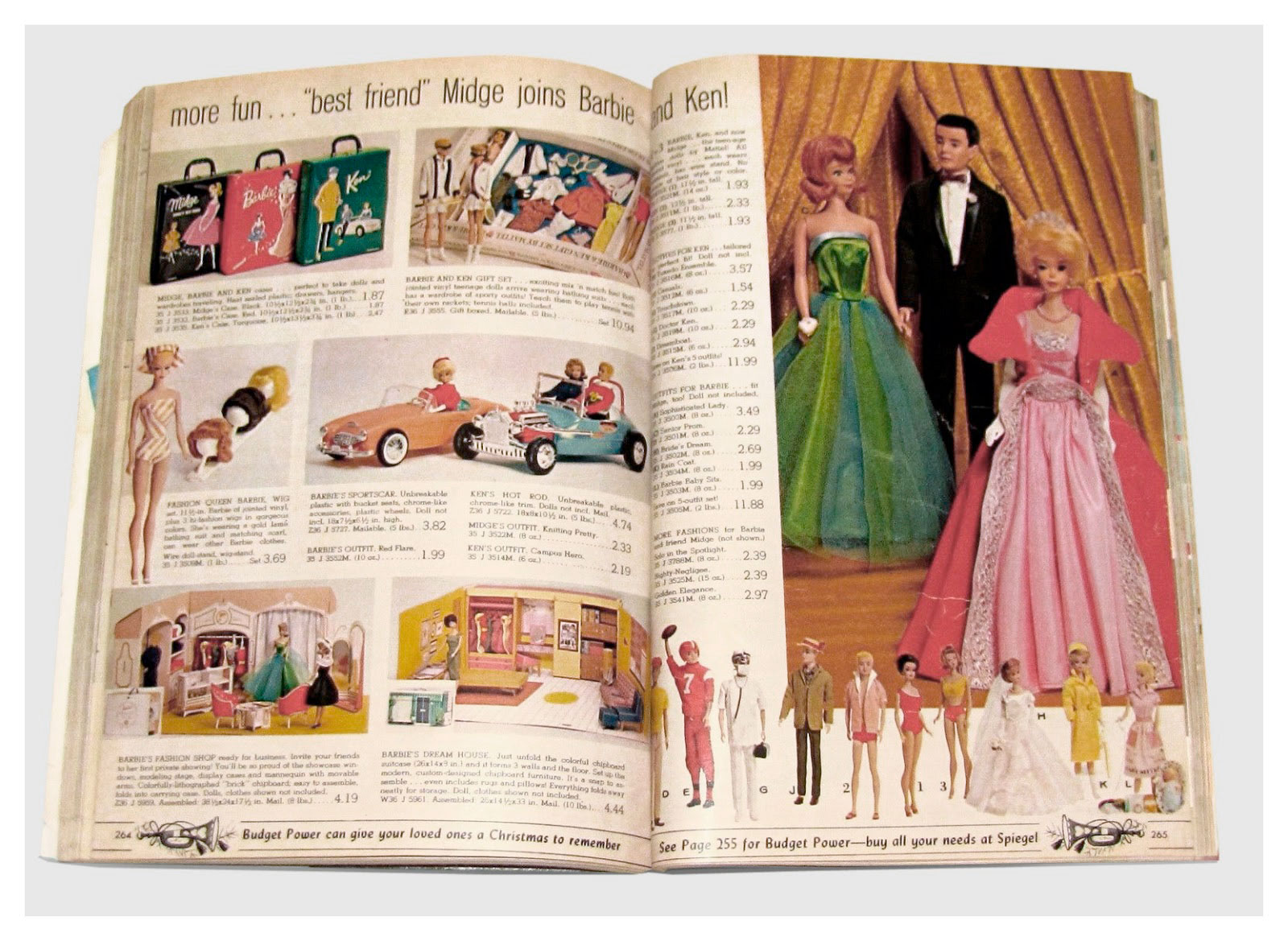 The Gambles catalogue from Spring/Summer 1964 still uses the same layout as their previous issue. The 1964 LC Mayers & Spors Yearbook has the exact same layout as the 1963-4 catalogue from Robert Morton.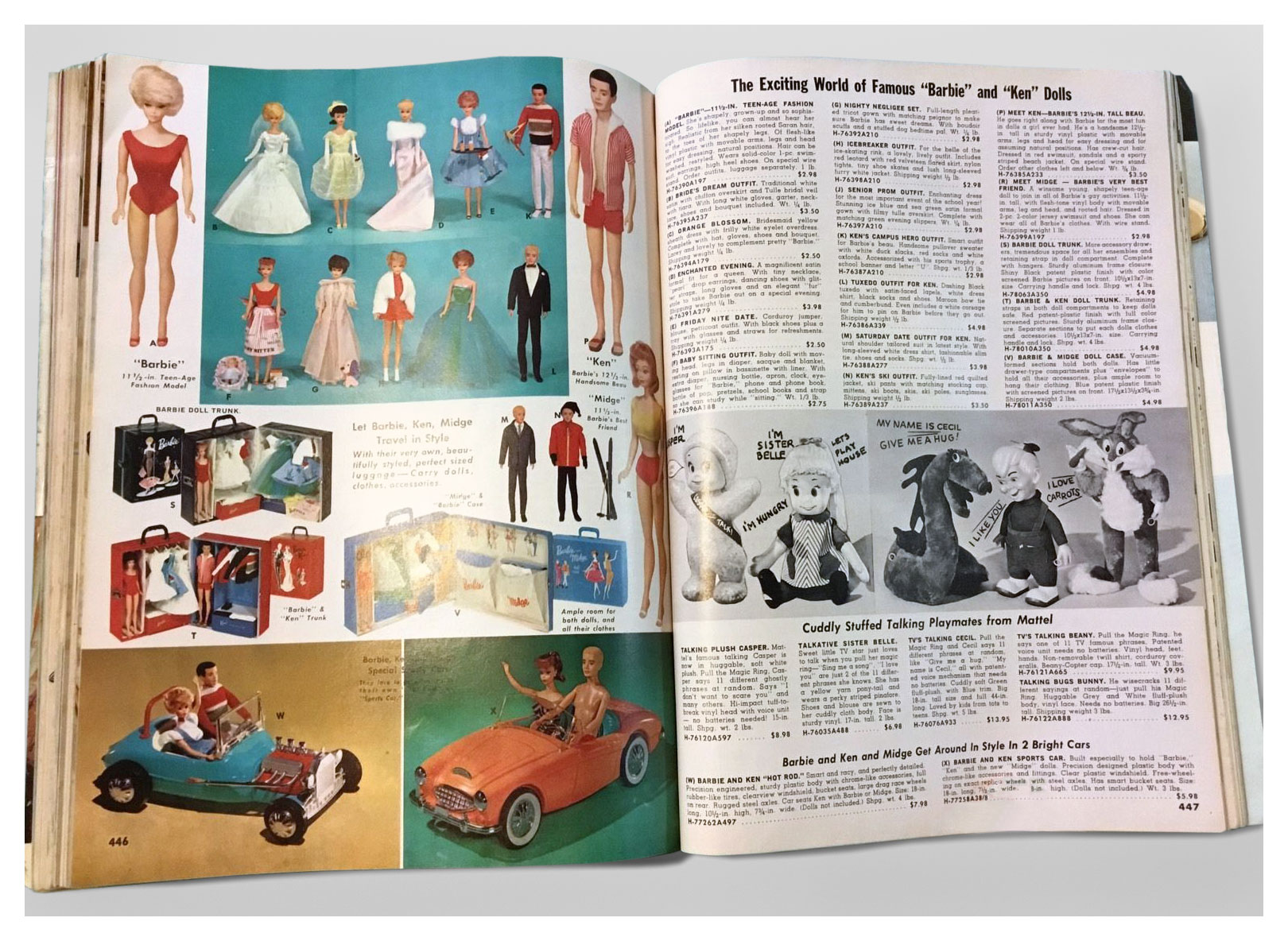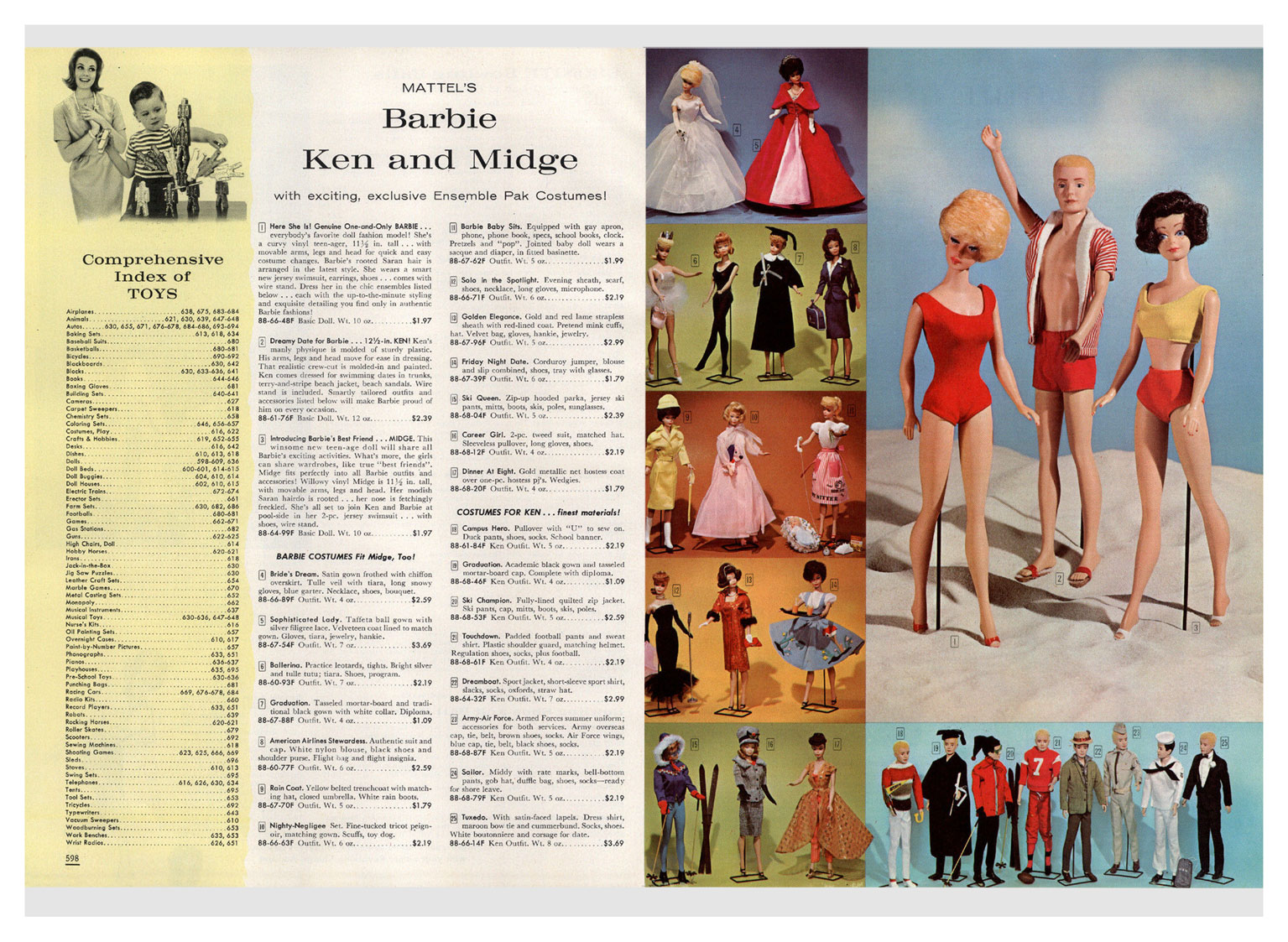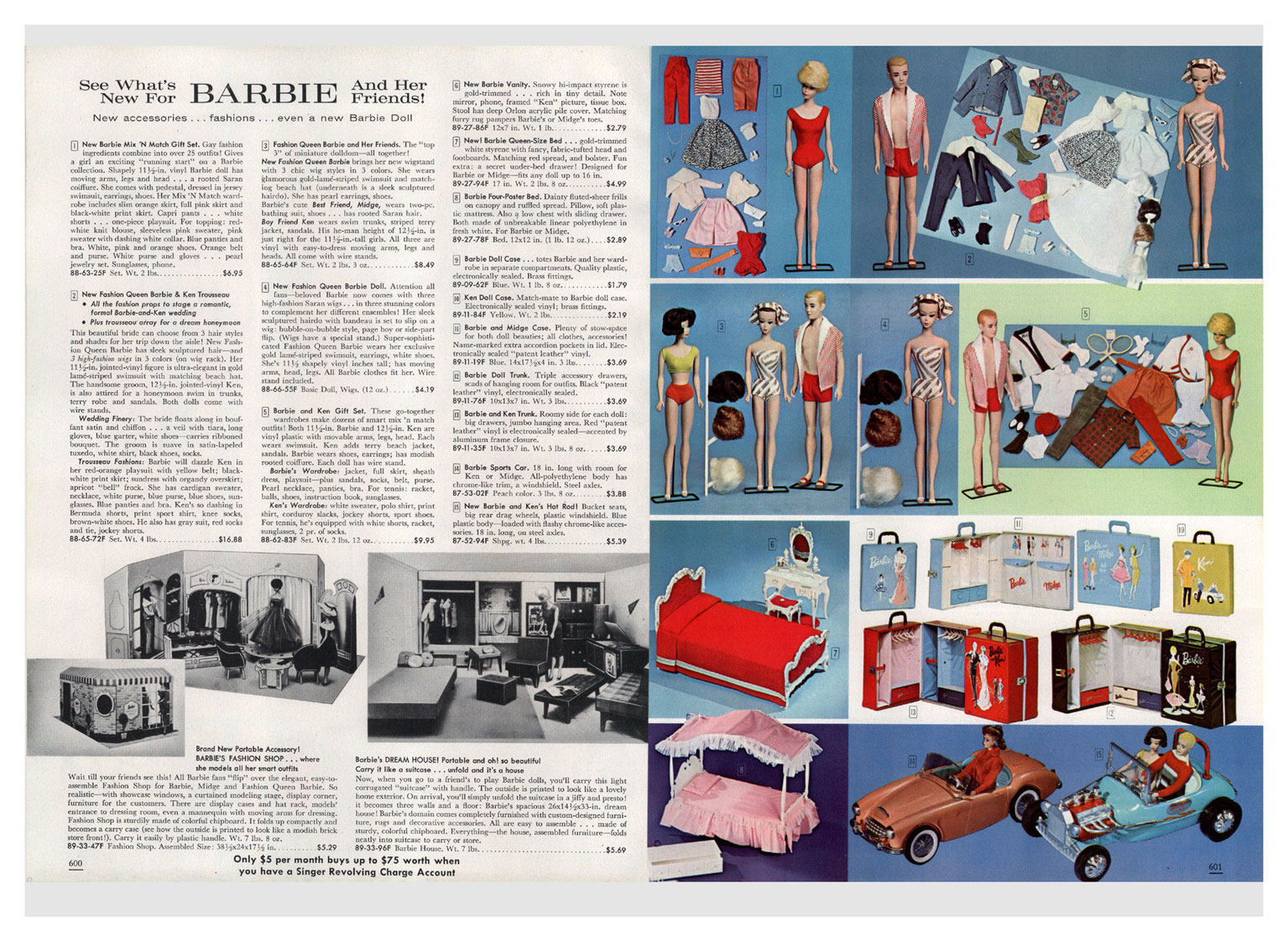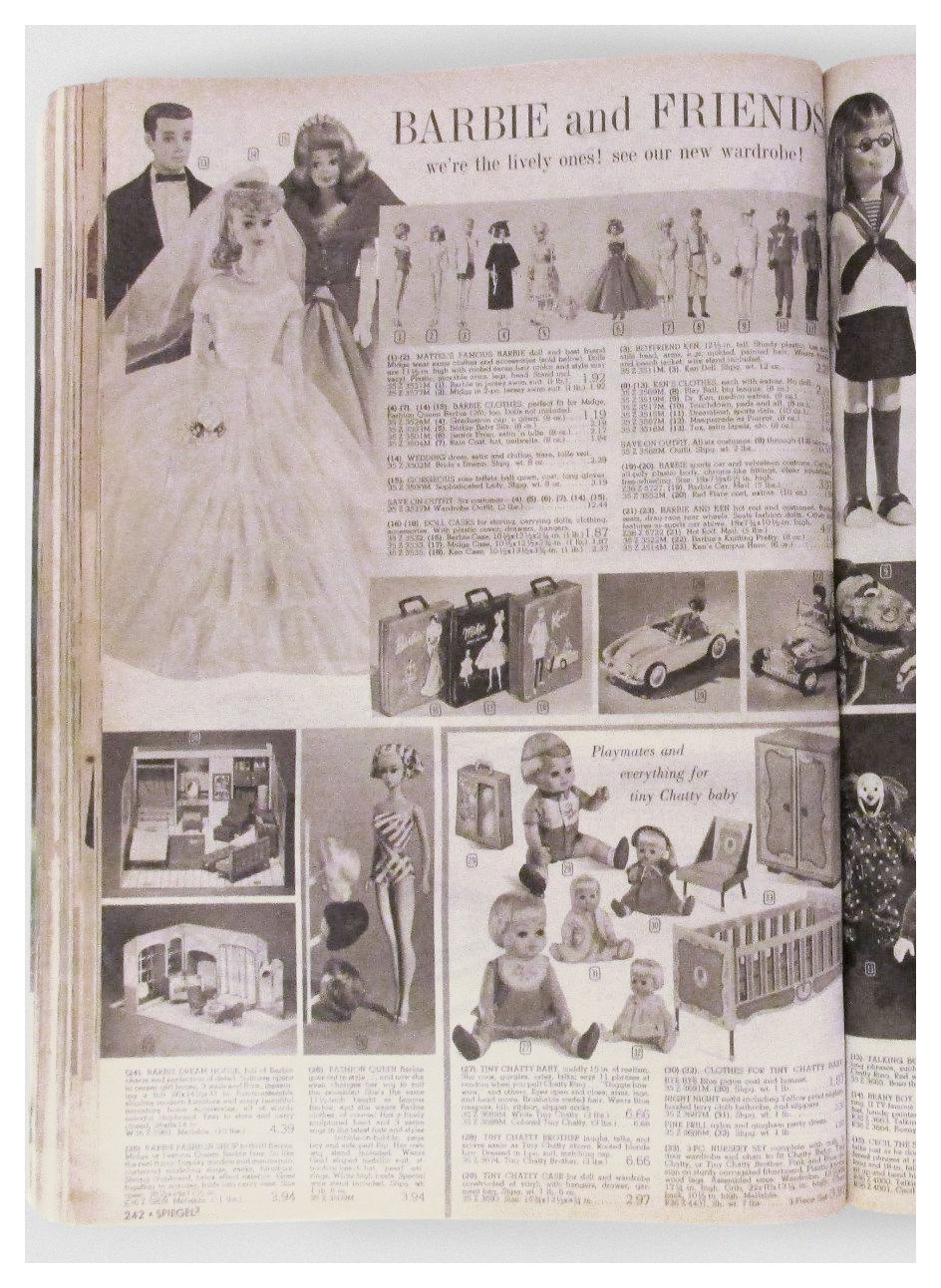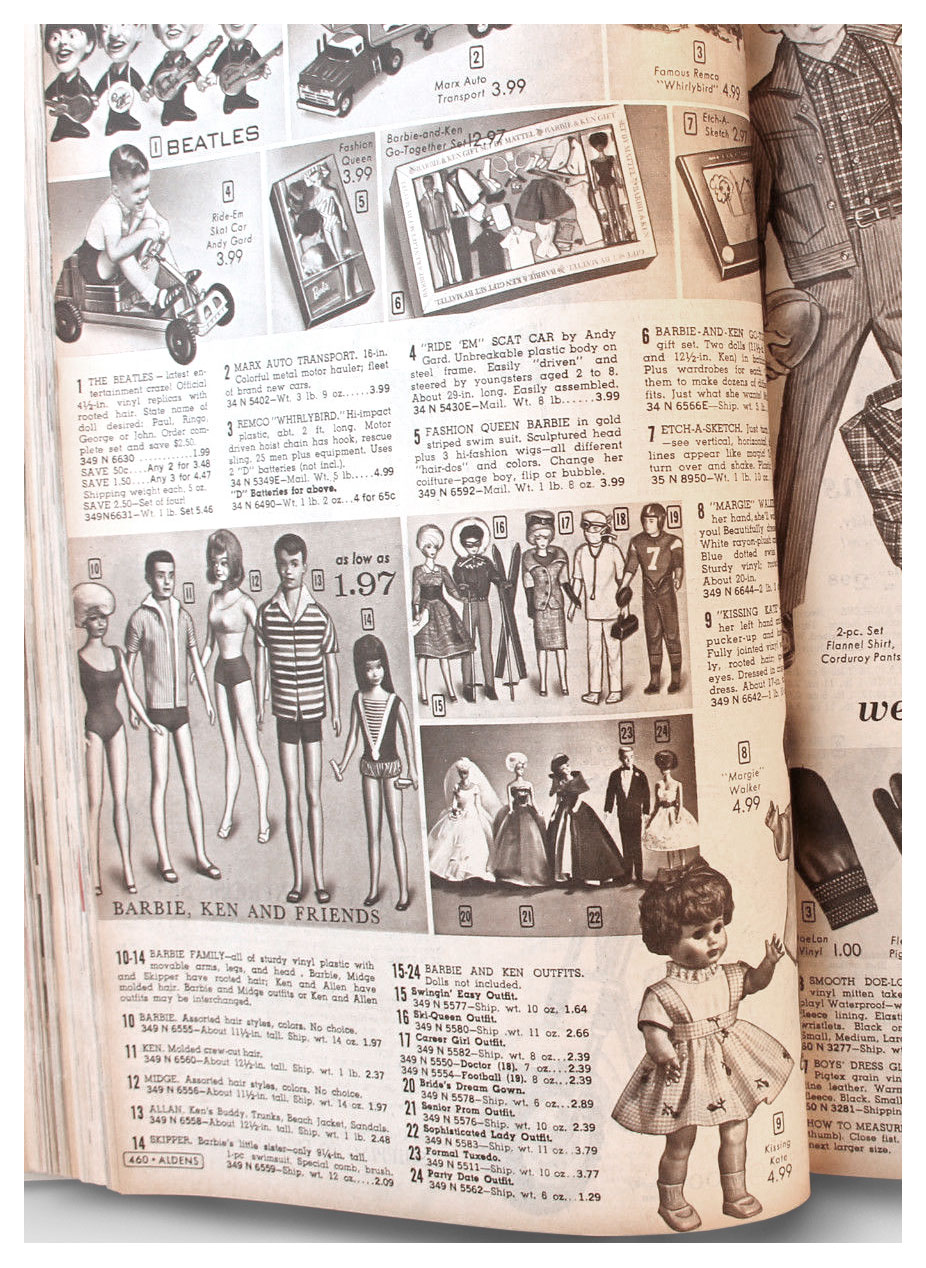 ---
The Ensemble Paks were available as follows.*
FUN ON ICE (1963-1964) (Until 1968 in Europe)
PLAY BALL! (1963-1964)
DR. KEN (1963-1965) (Until 1968 in Europe)
MASQUERADE (1963-1964)
GRADUATION (1963-1964)
SAILOR (1963-1965) (Until 1968 in Europe)
ARMY & AIR FORCE (1963-1965) (Until 1967 in Europe)
SKI CHAMPION (1963-1964)
TOUCHDOWN! (1963-1965) (Until 1966 in Europe). A reproduction of this outfit was issued in 2008 as part of the Barbie & Ken Campus Spirit gift set.
*Based on information from US and European Barbie booklets 1963-1968, Mattel catalogues from 1963-1967, and Mattel Employee Order Forms 1965-1967.