The Fashion Collectibles and Fashion Favorites ranges continued. The clothing is better made than the previous two years (except Paint The Town Red, which is very shoddy), and there are some fantastic outfits here, with loads of great variations. Unfortunately the Fashion Collectibles (and some Fashion Favorites) were glued into the original packaging. This means that it is better to find good condition out-of-box versions than MIB versions, if you intend to open them, as the glue solidifies over the years and can leave nasty marks, or damage the clothing, on removal.
Again, I will only include close-ups of shoes and accessories if they were included with the original outfit. The Fashion Add-Ons shoes were partly made in Taiwan. All other shoes were produced in Hong Kong.
---
FASHION COLLECTIBLES
FASHION COLLECTIBLES #1930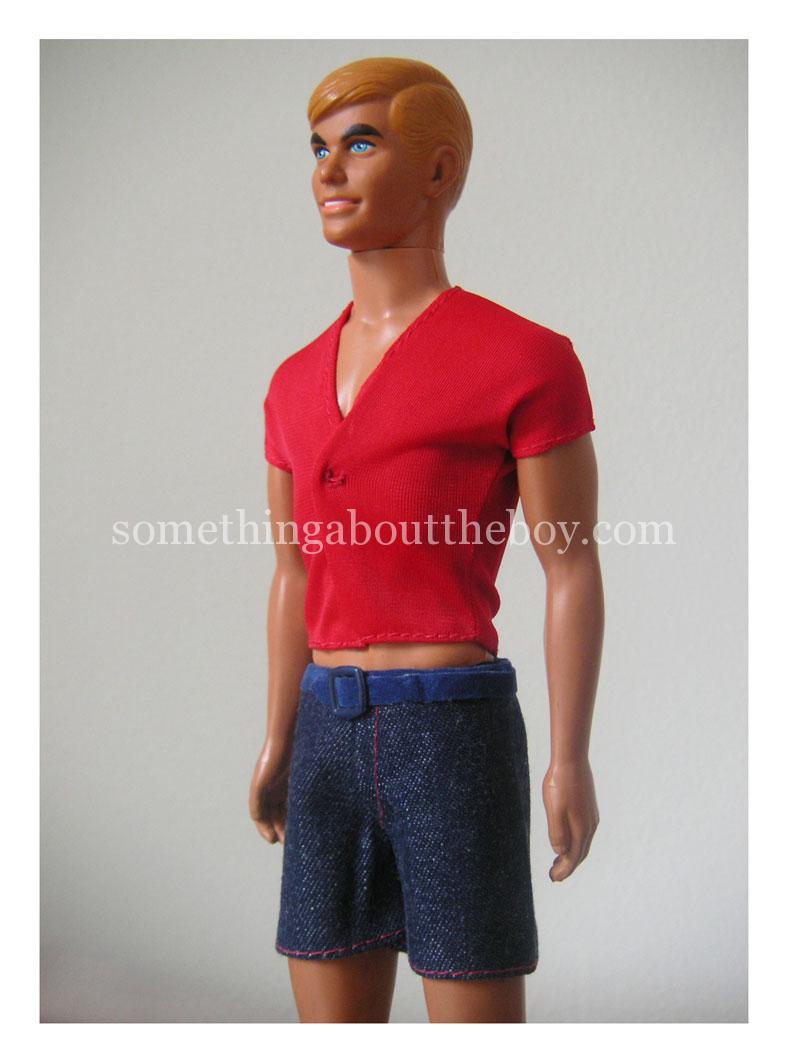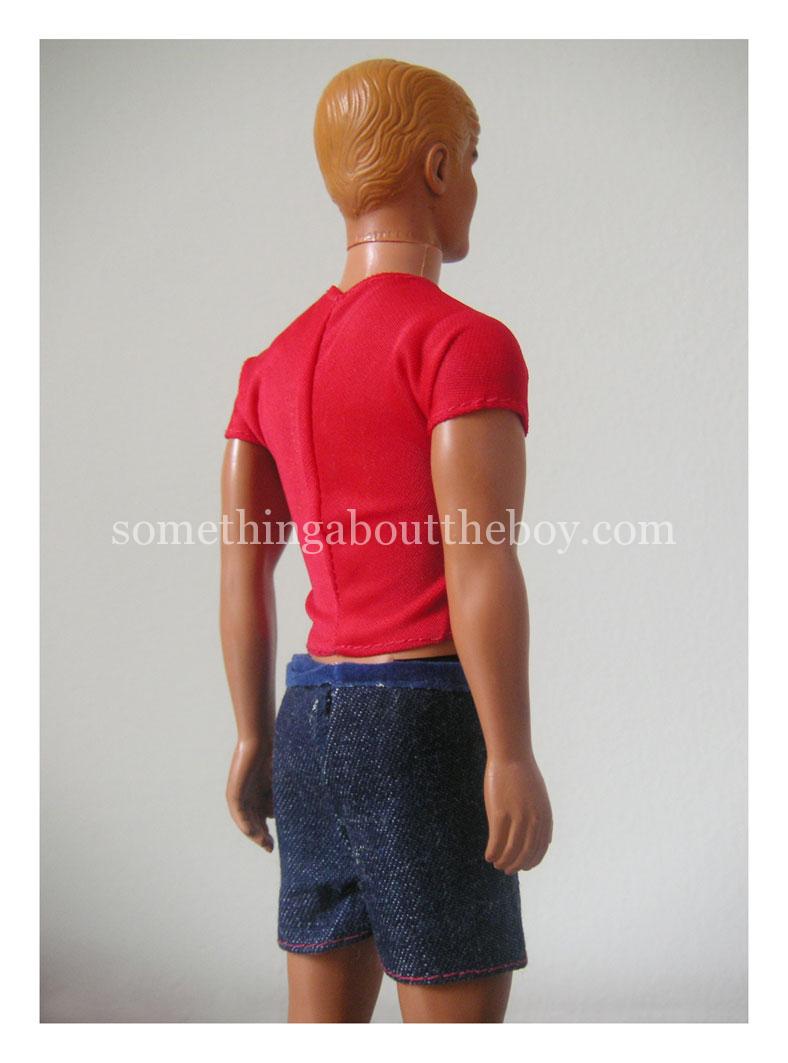 ---
FASHION COLLECTIBLES #1931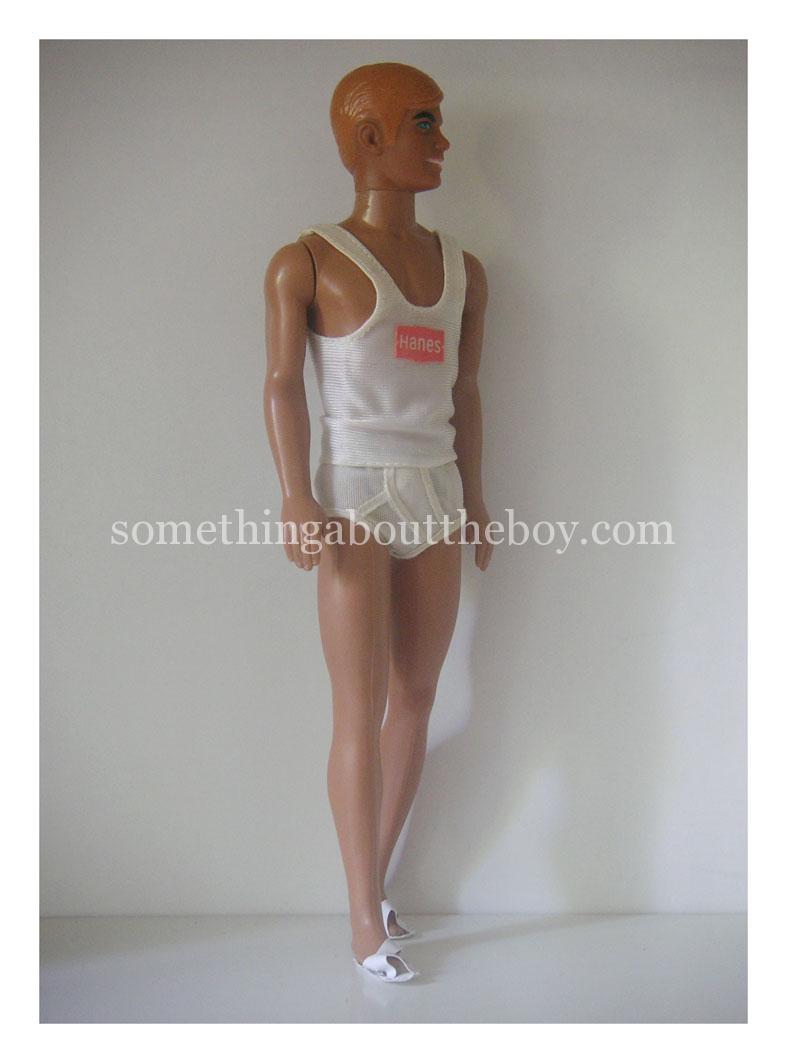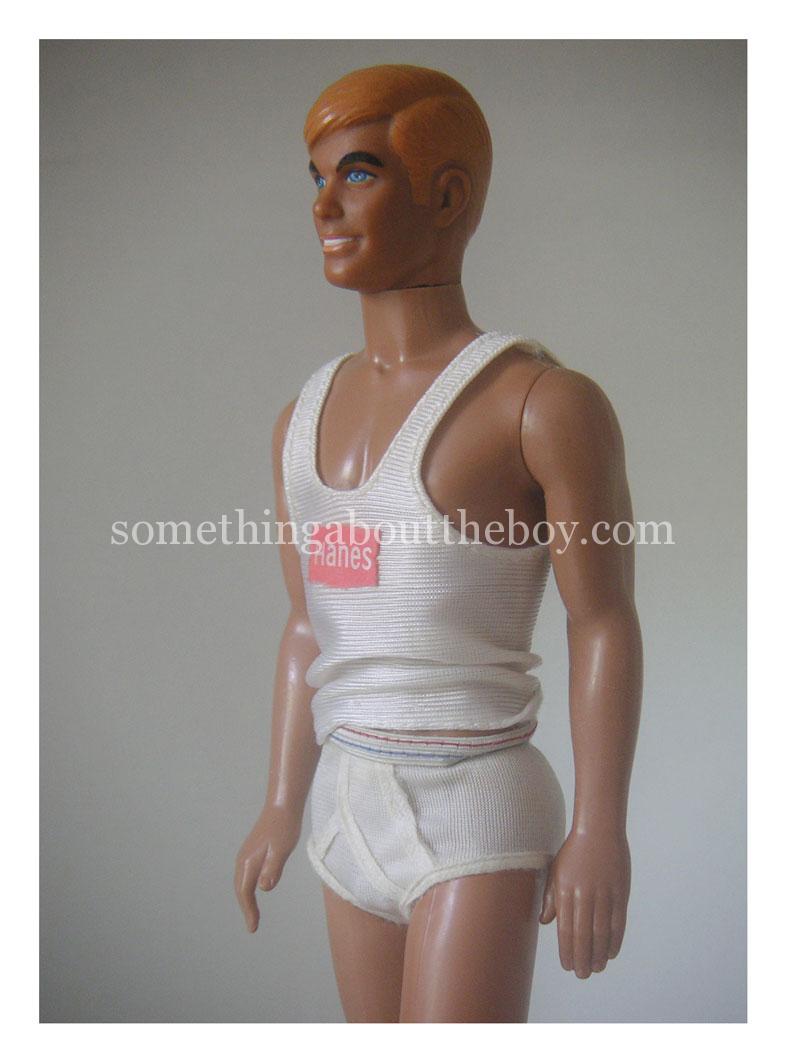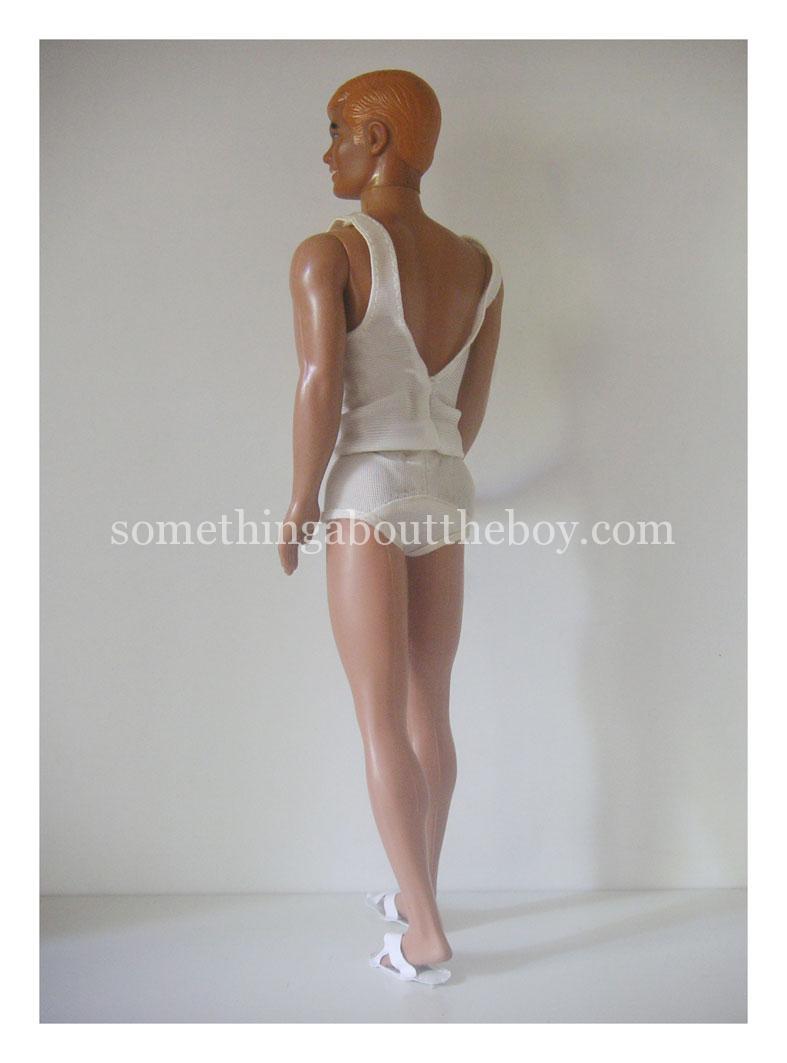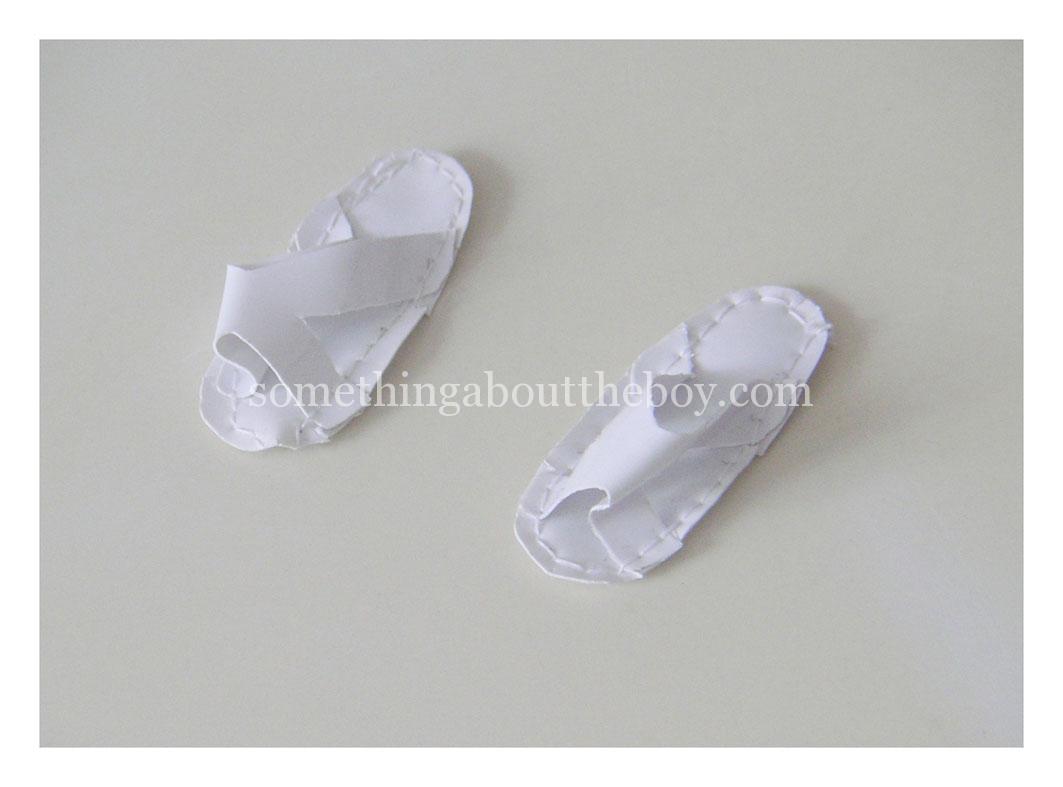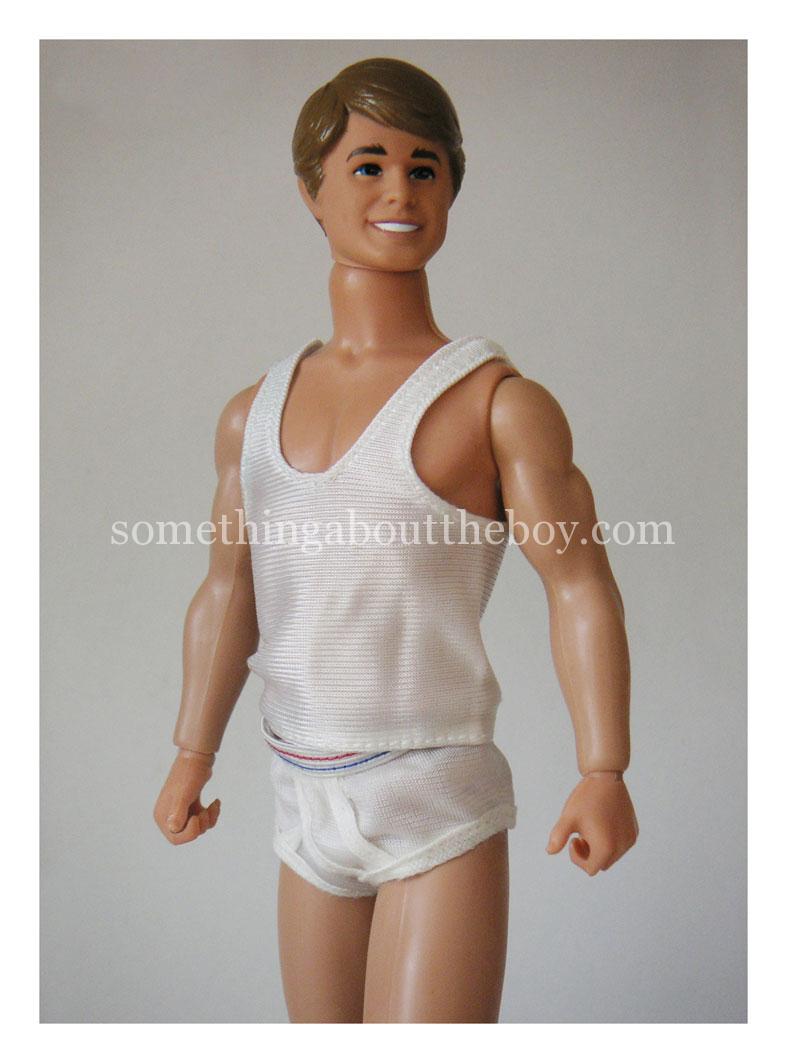 ---
FASHION COLLECTIBLES #1932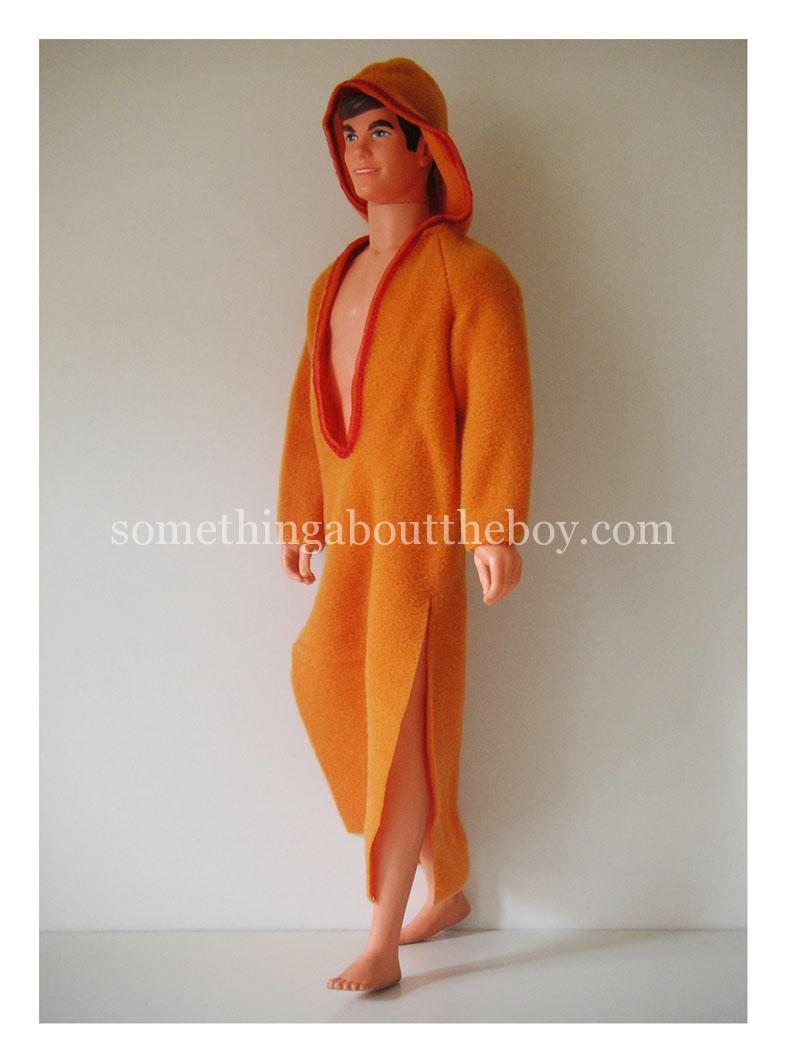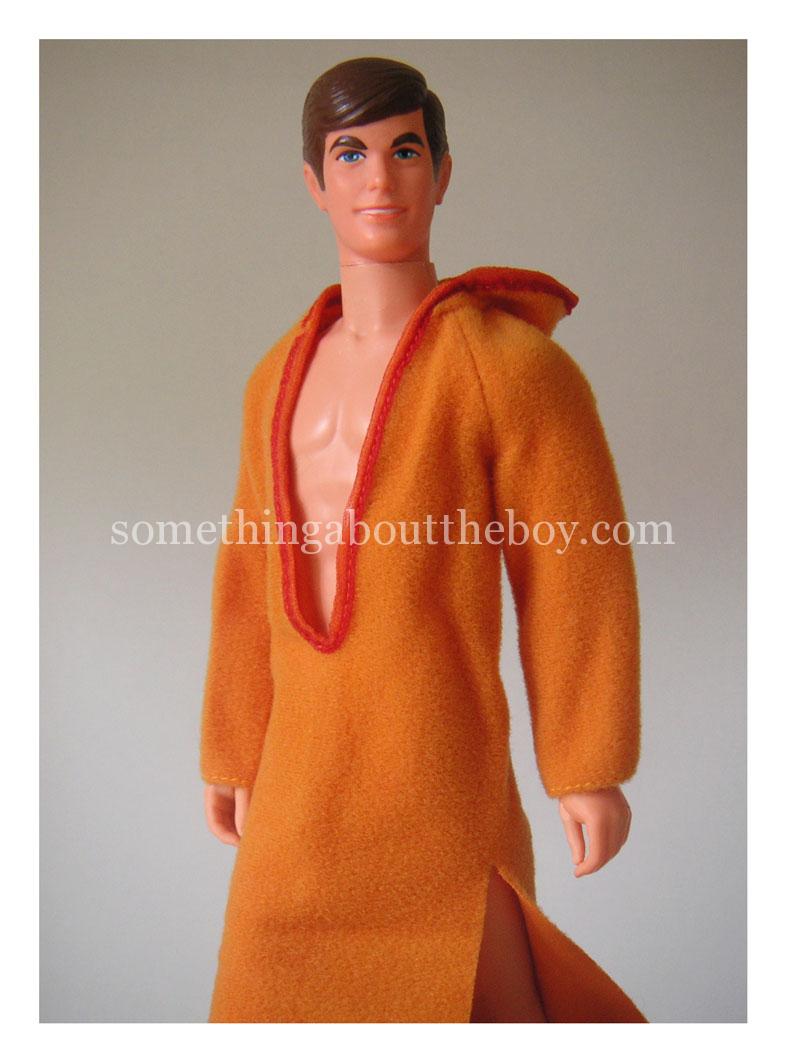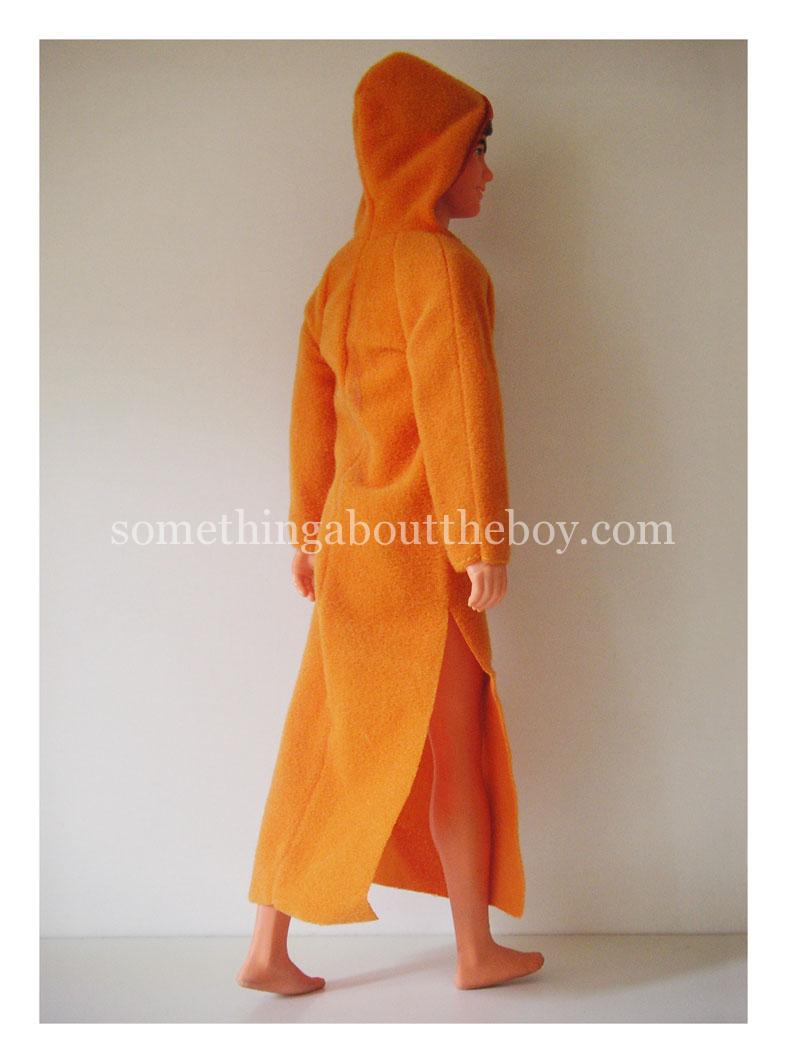 ---
FASHION COLLECTIBLES #1933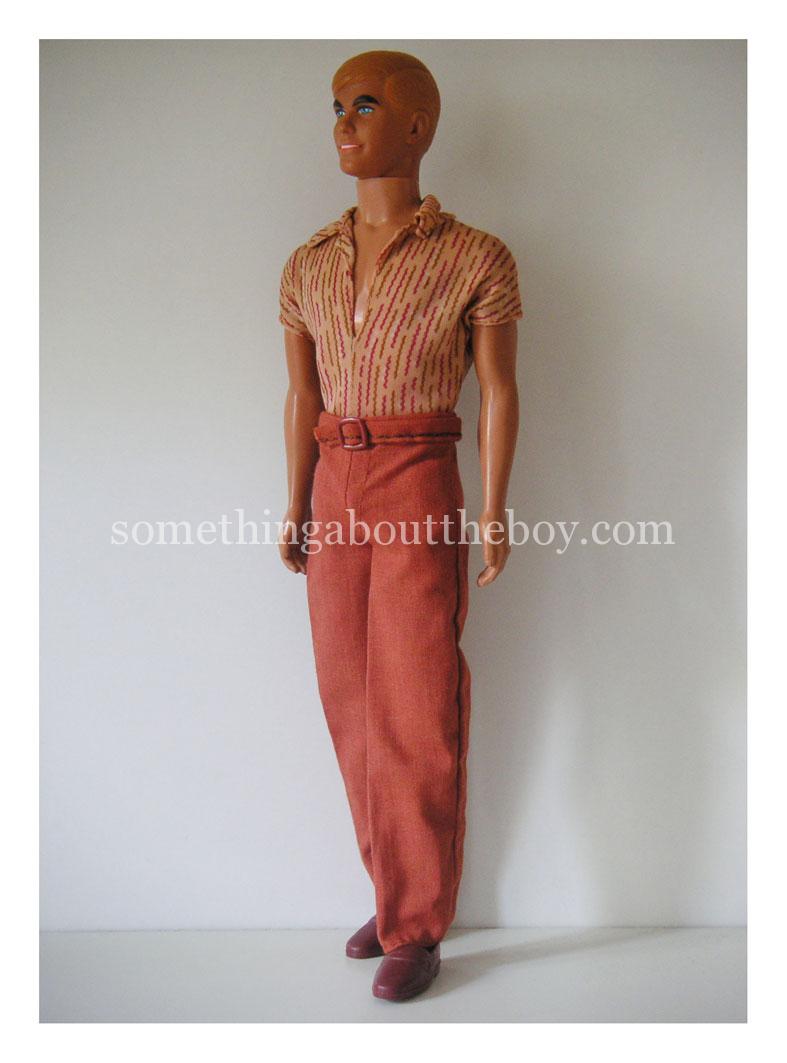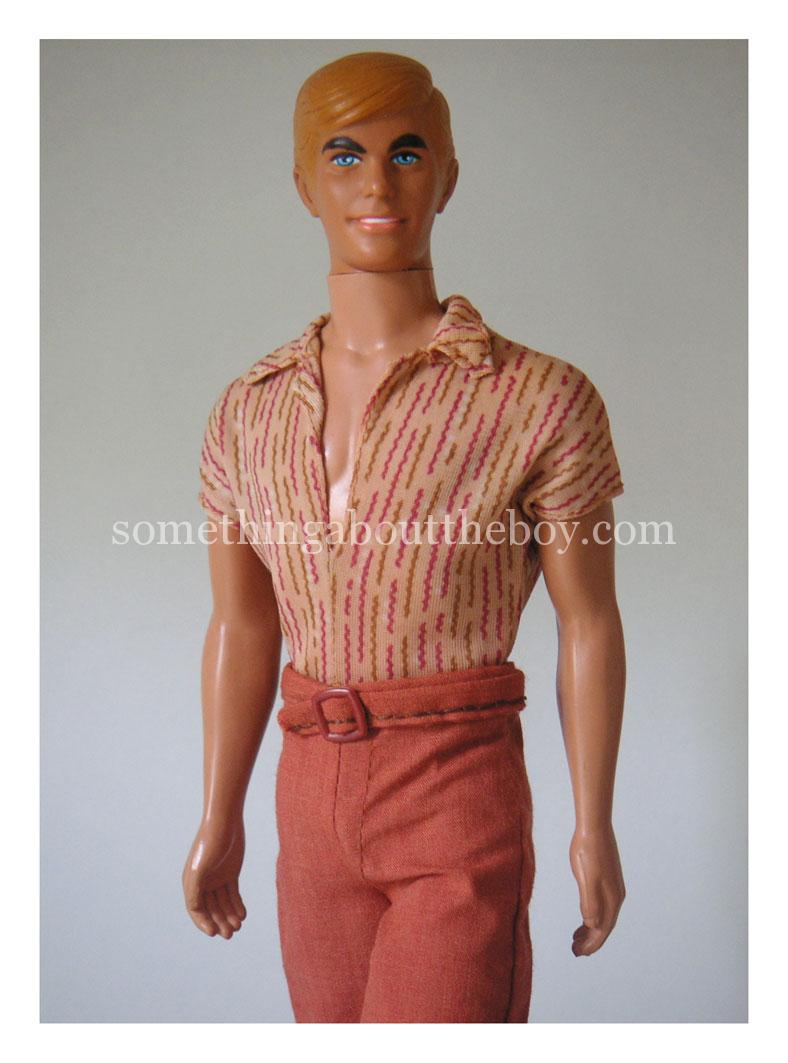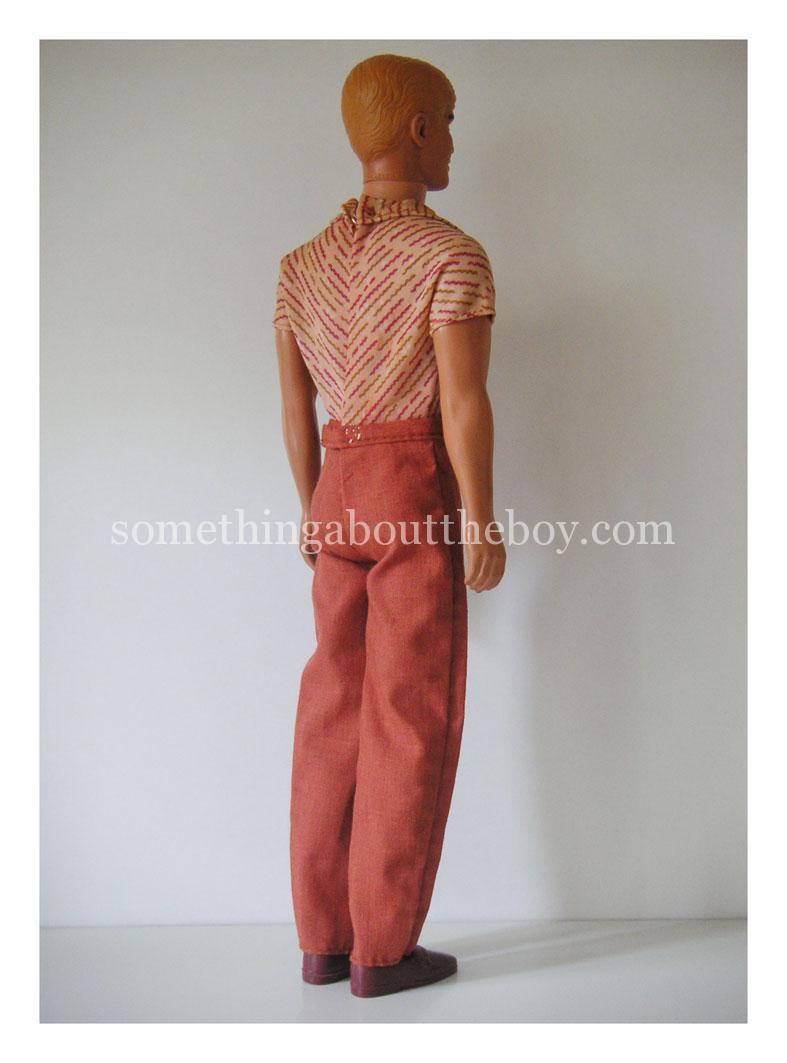 ---
FASHION FAVORITES
FASHION FAVORITES Blueprint for success #1947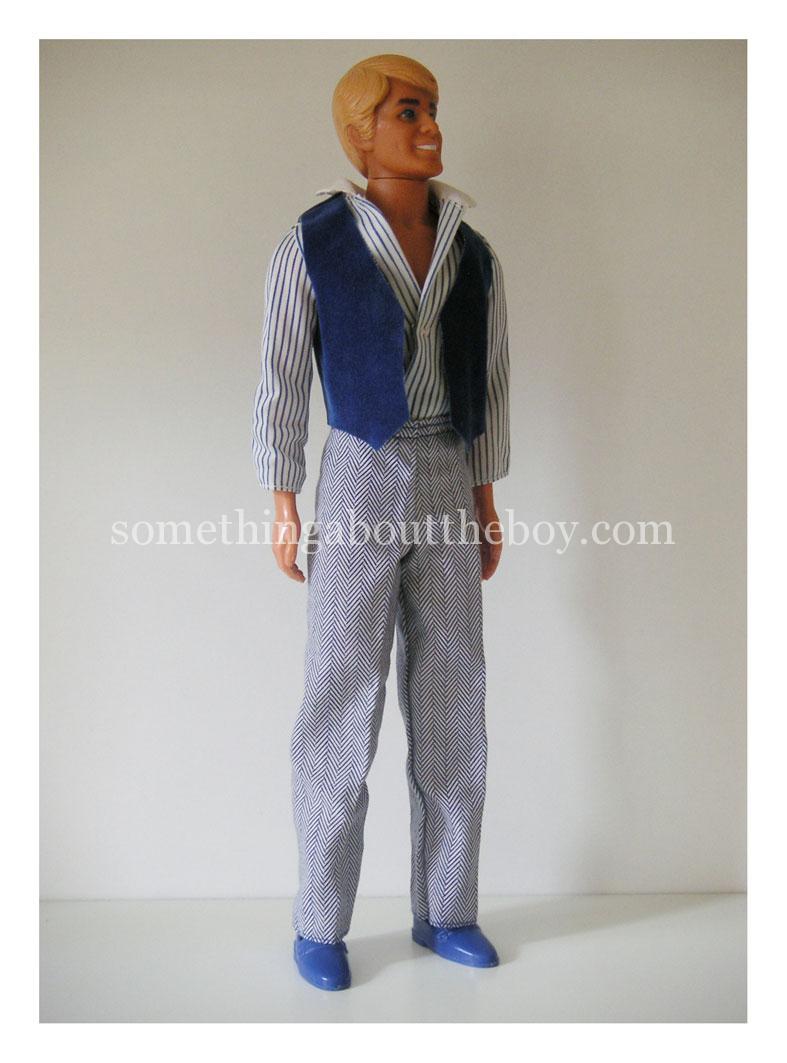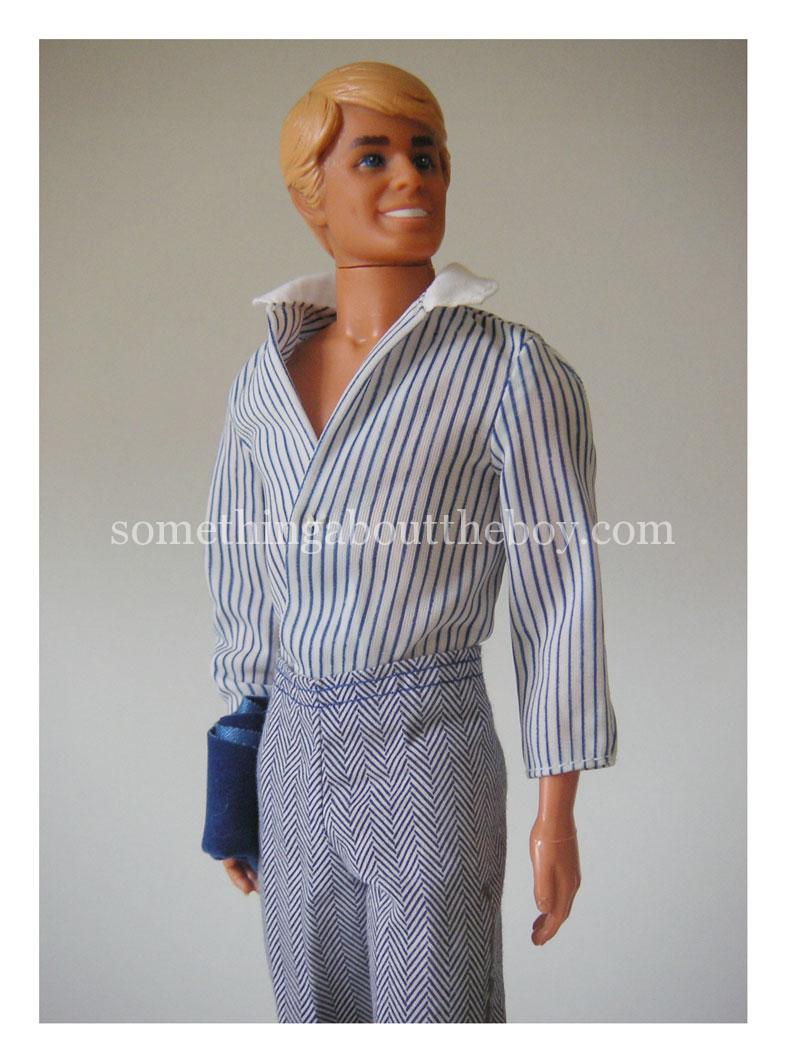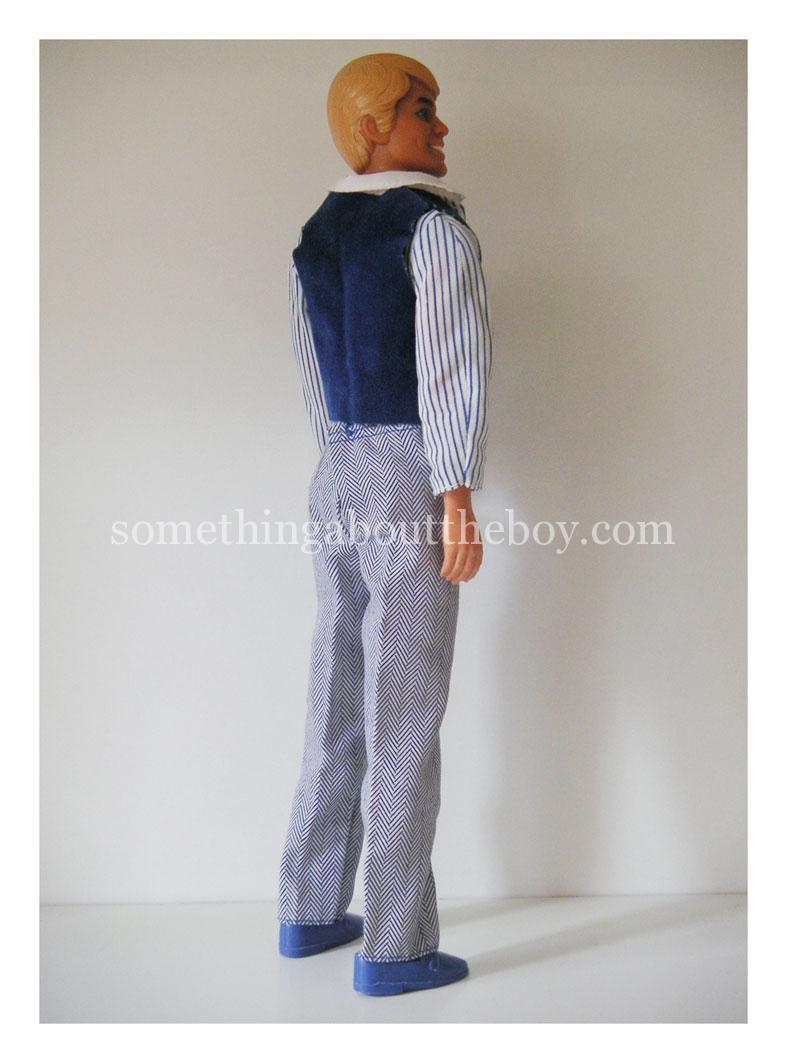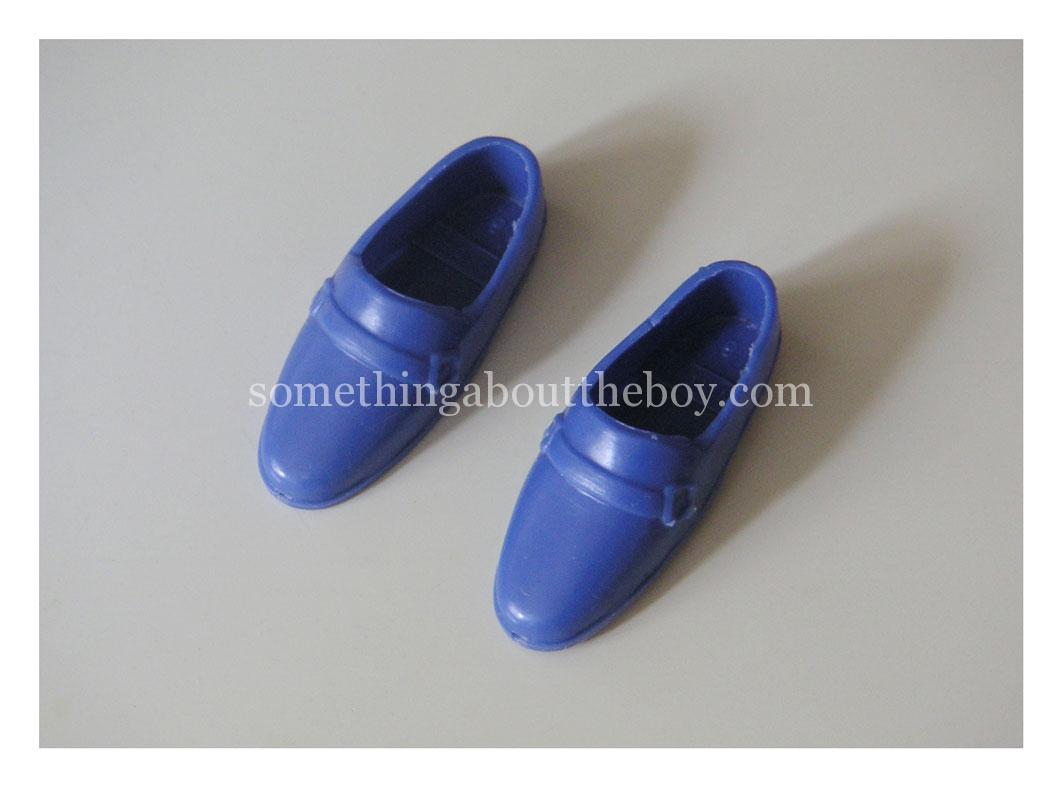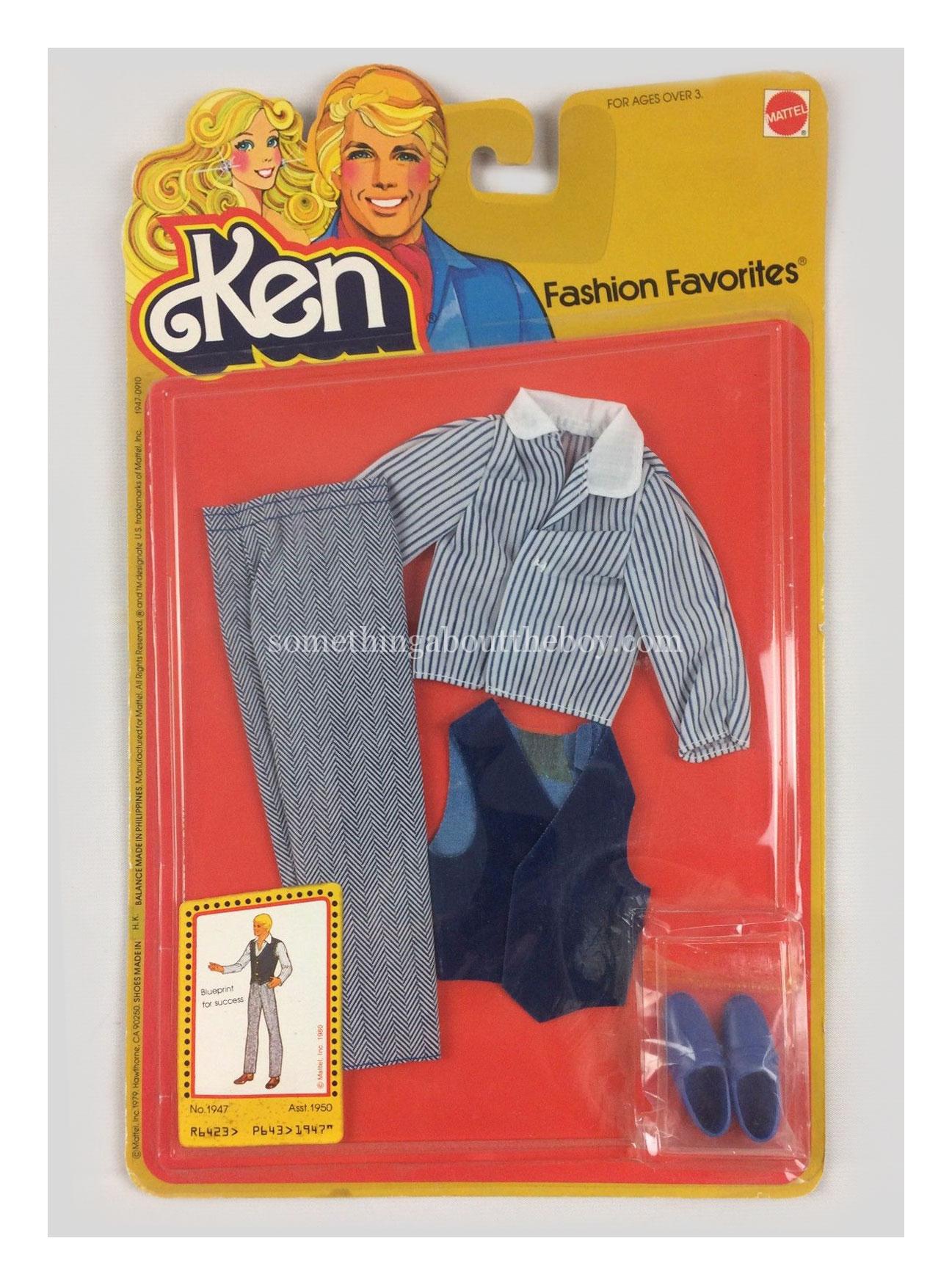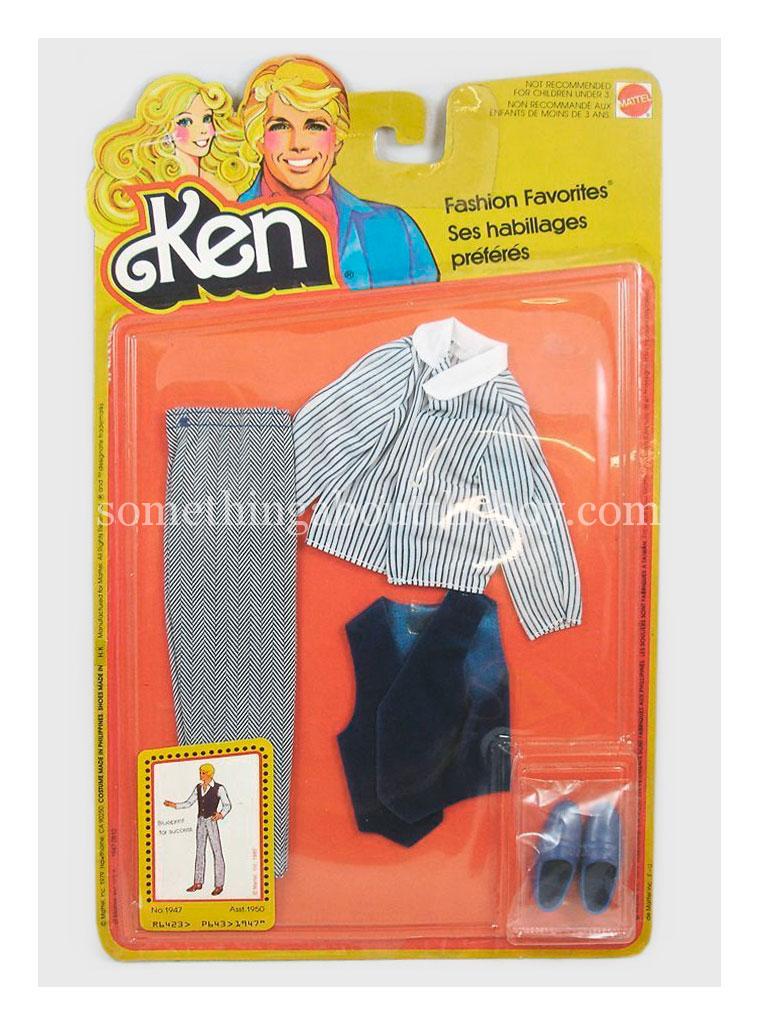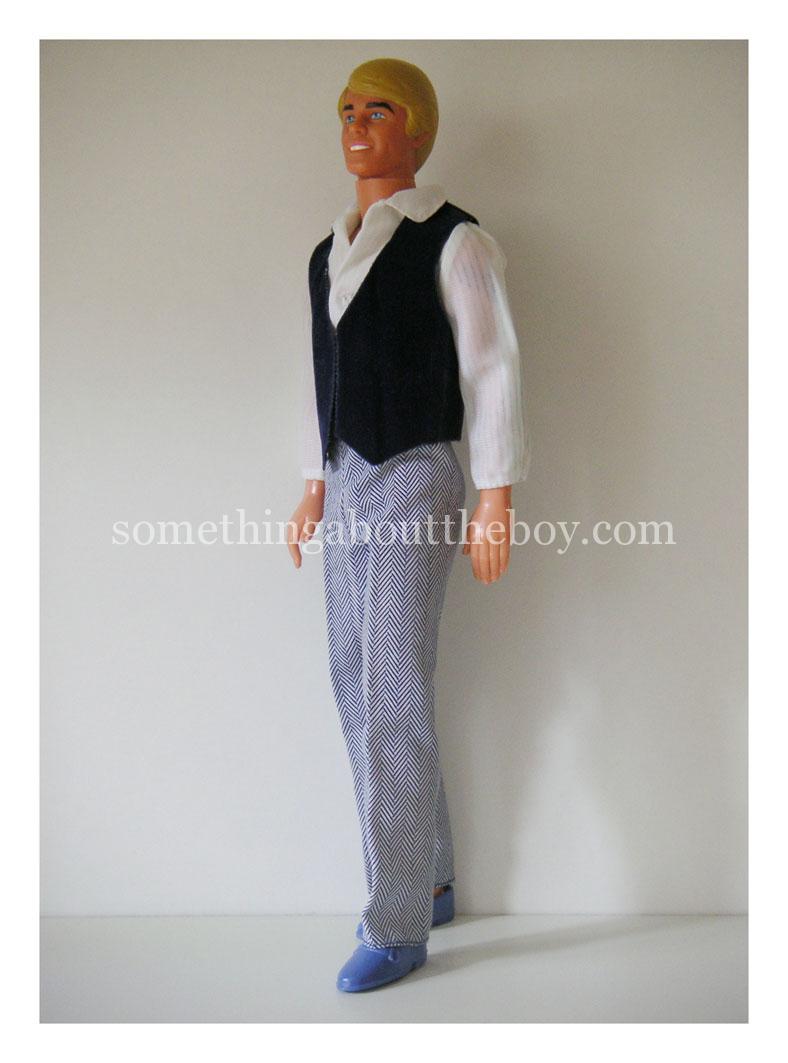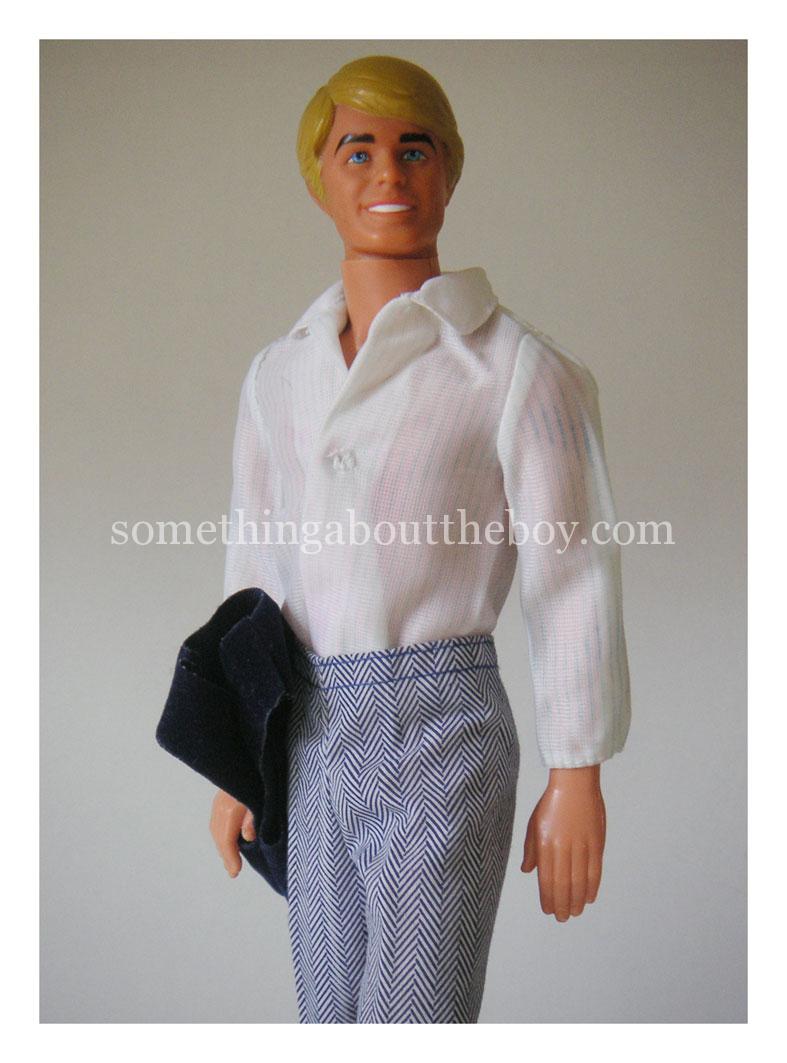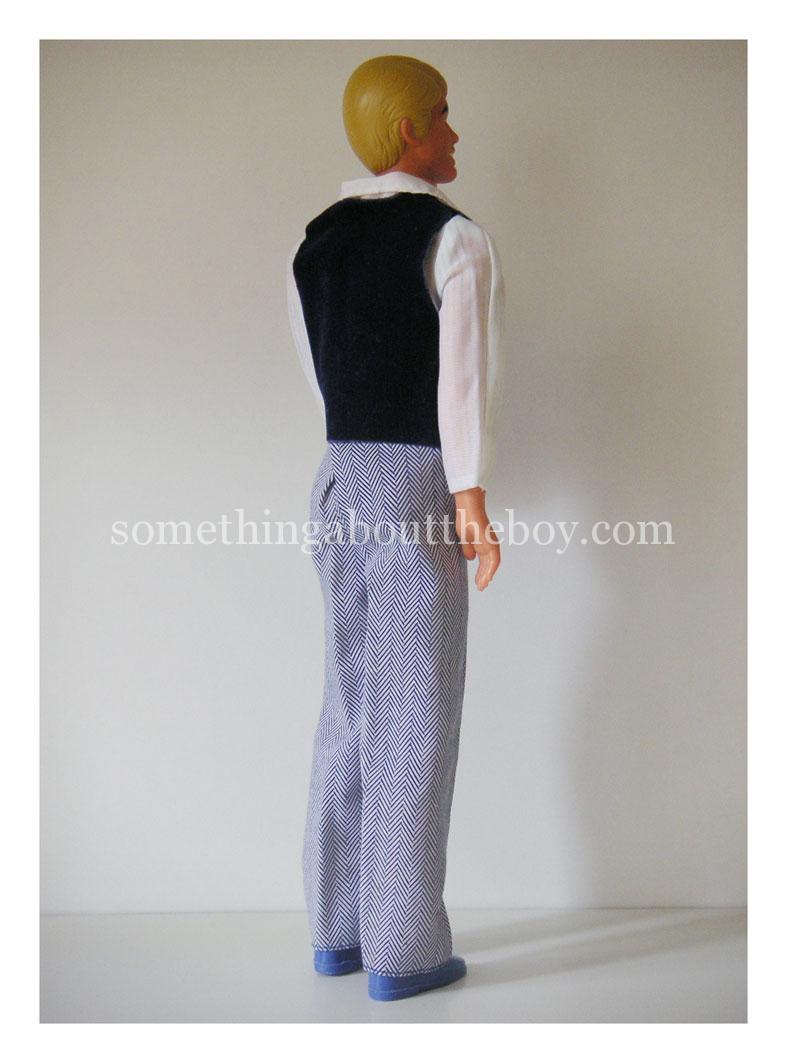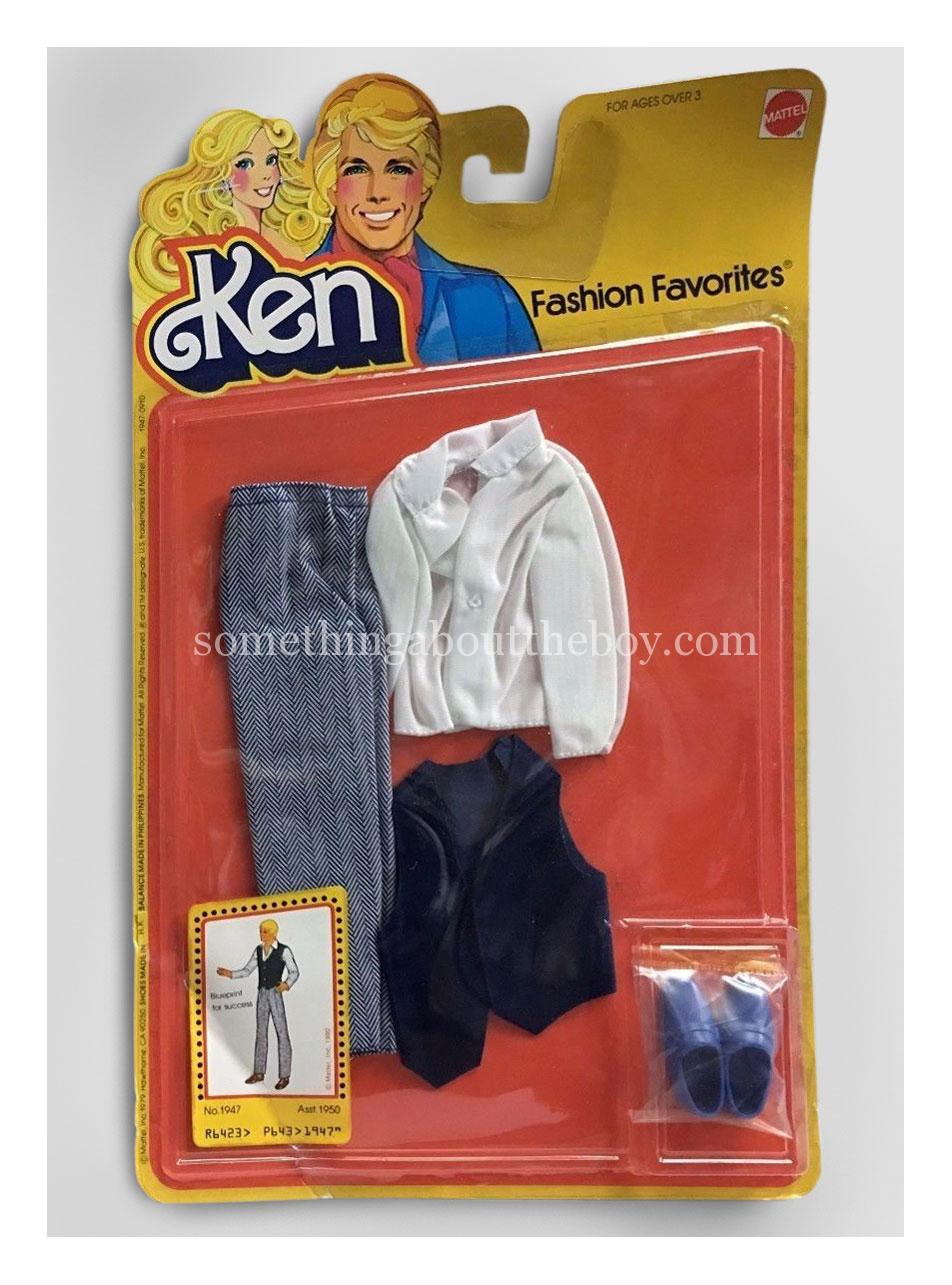 ---
FASHION FAVORITES Snow Bound #1948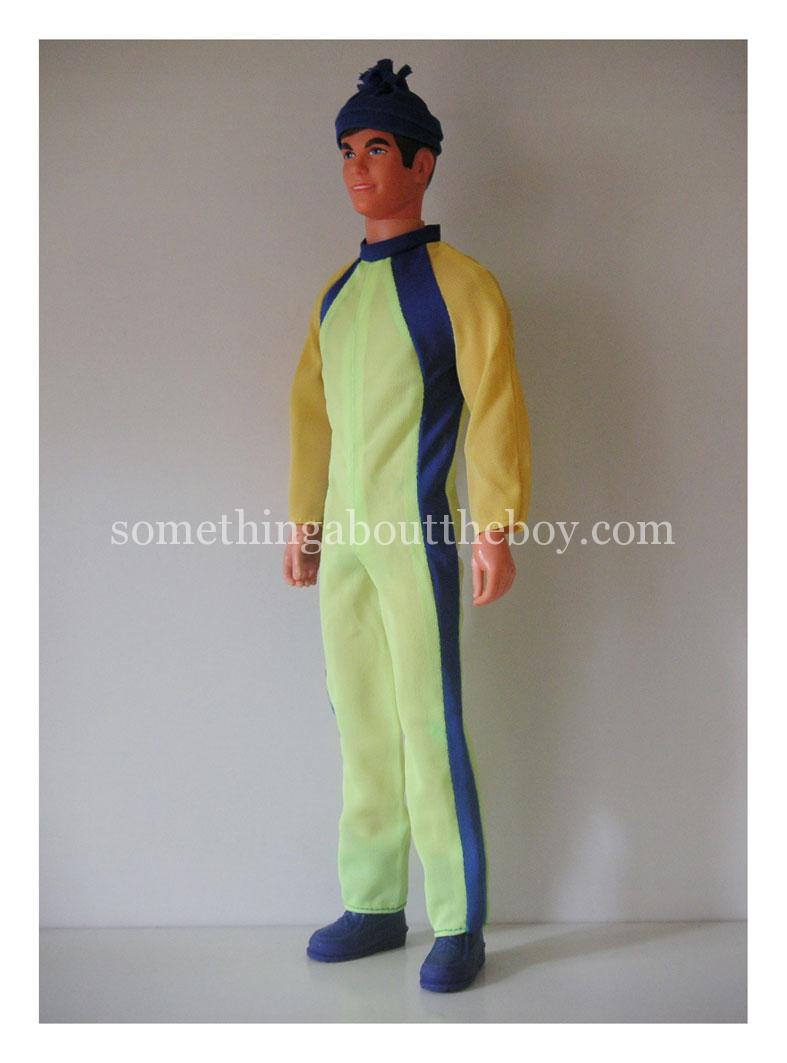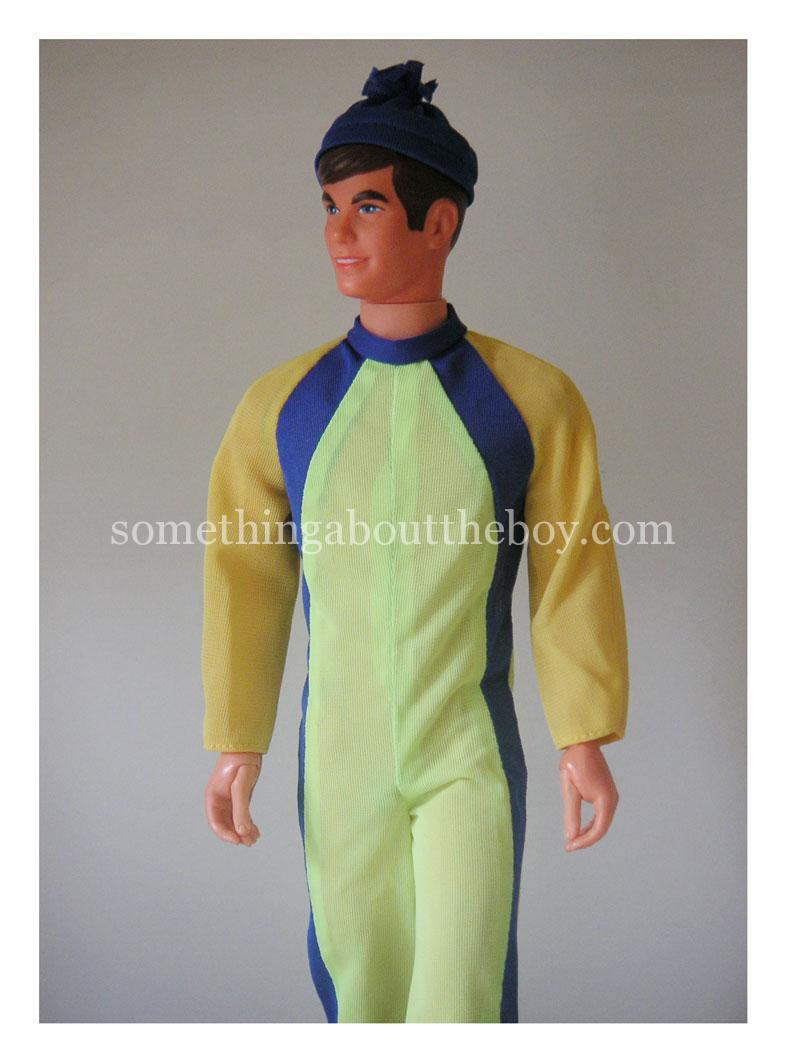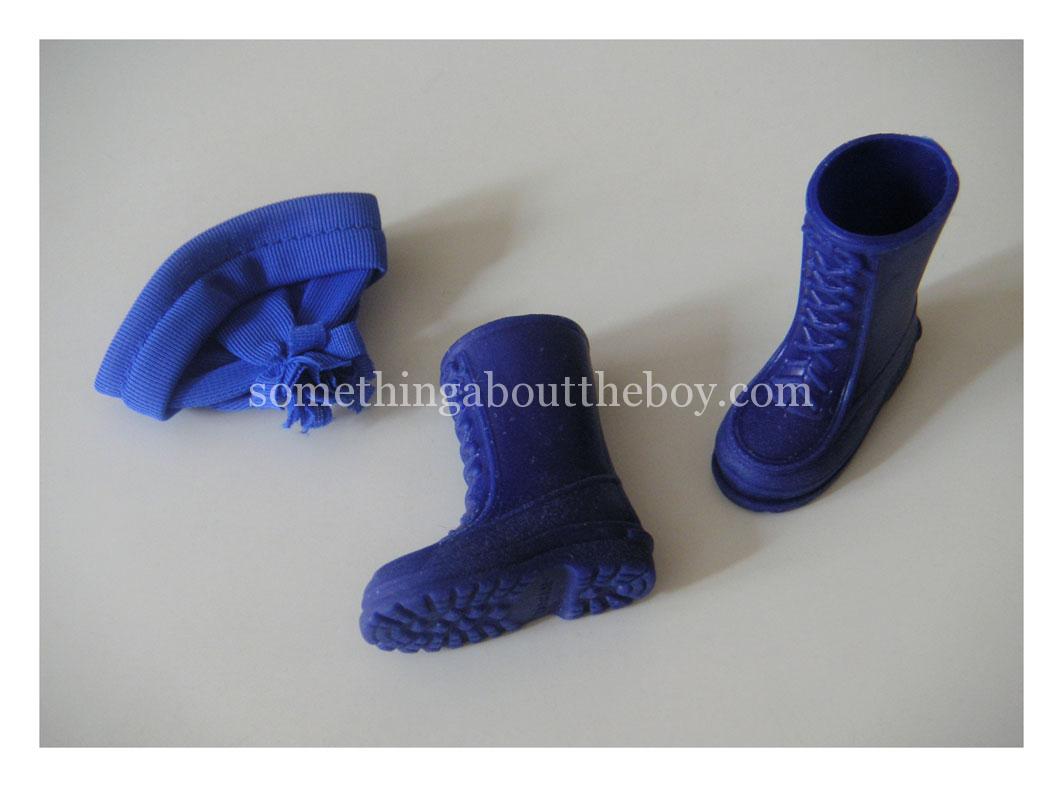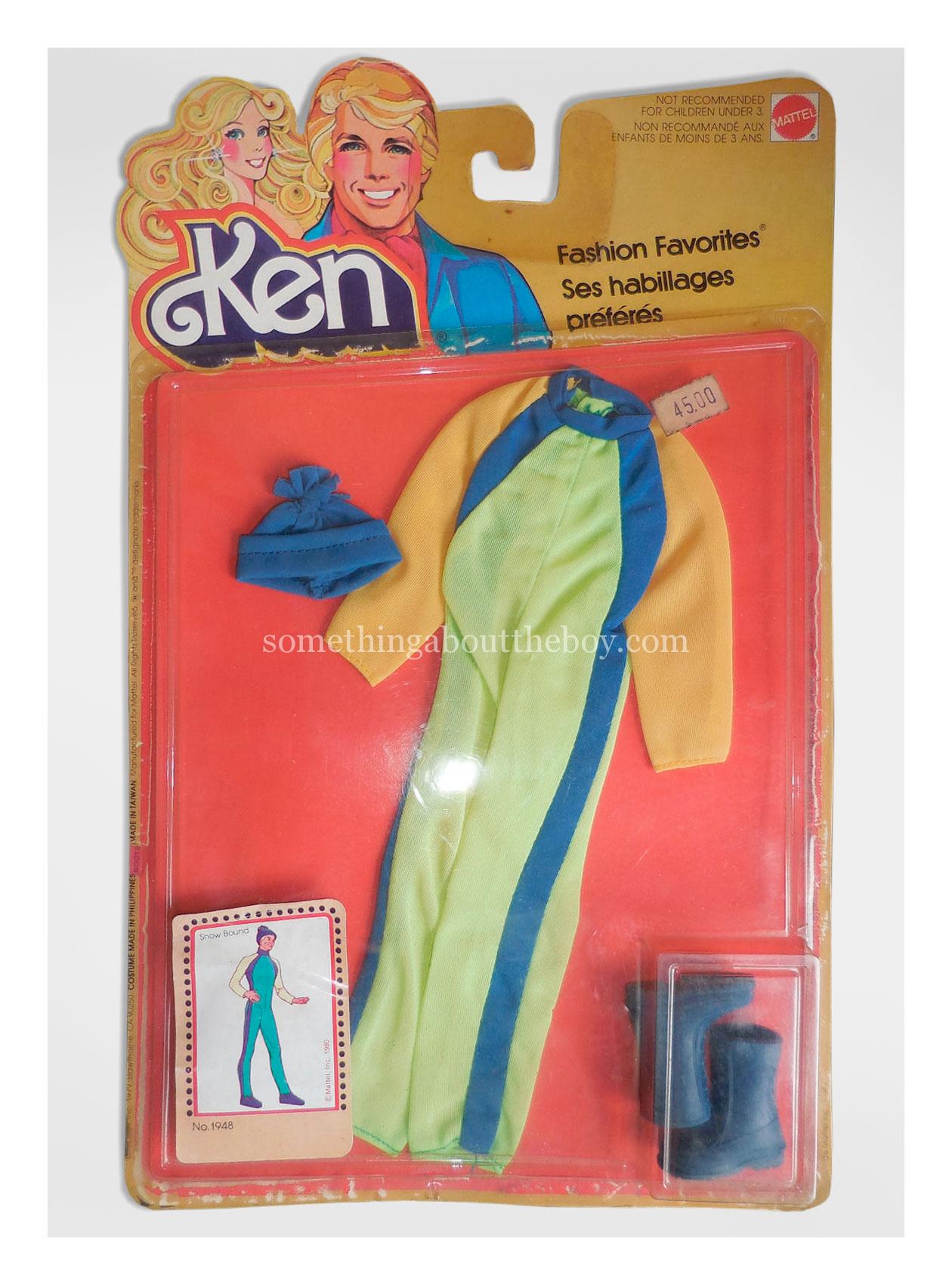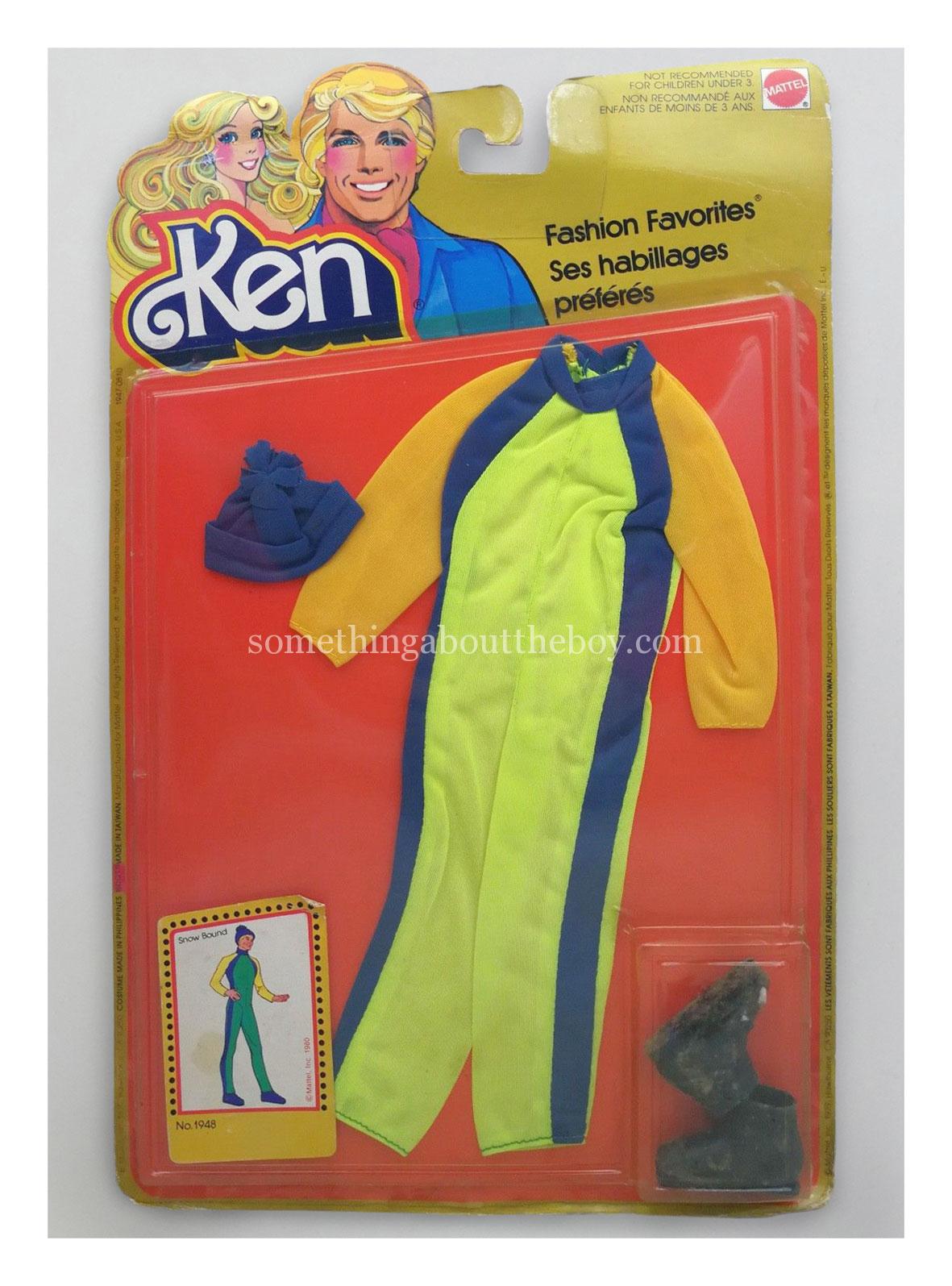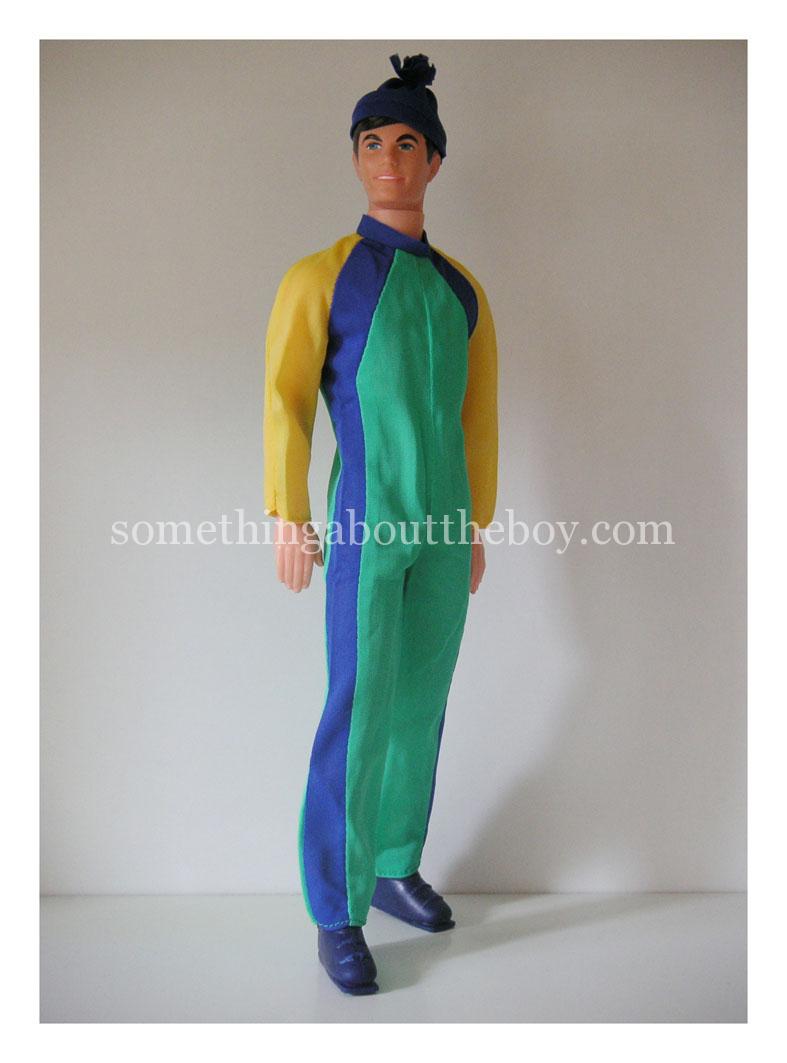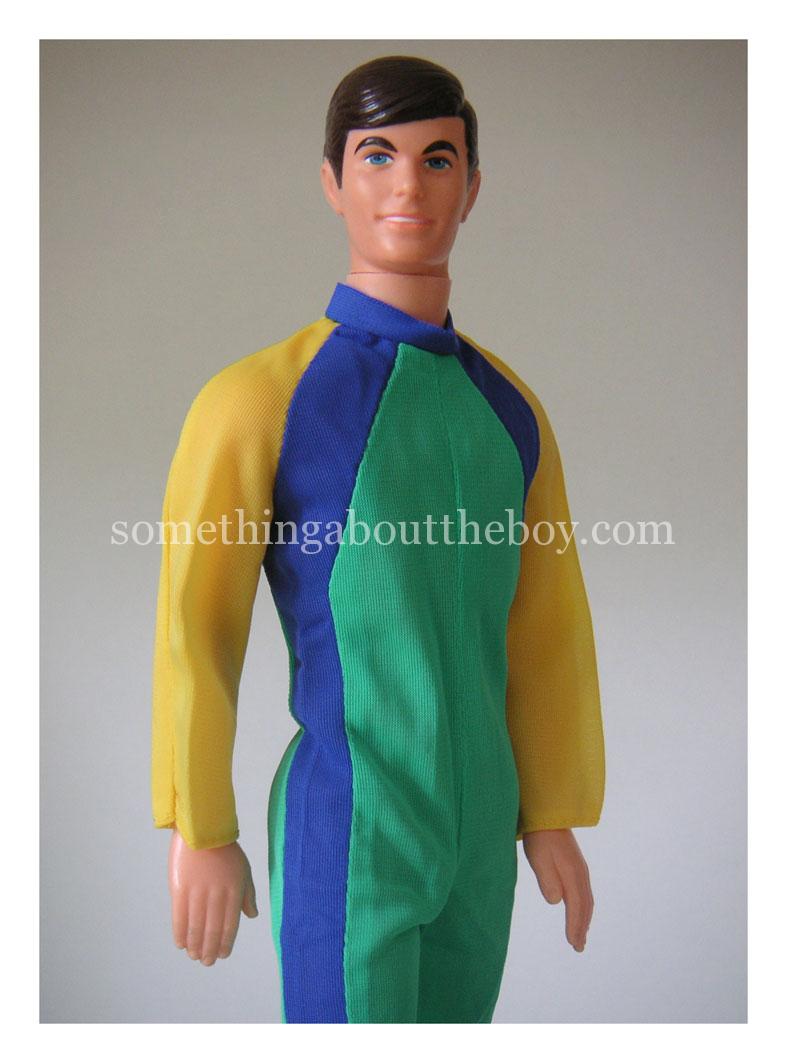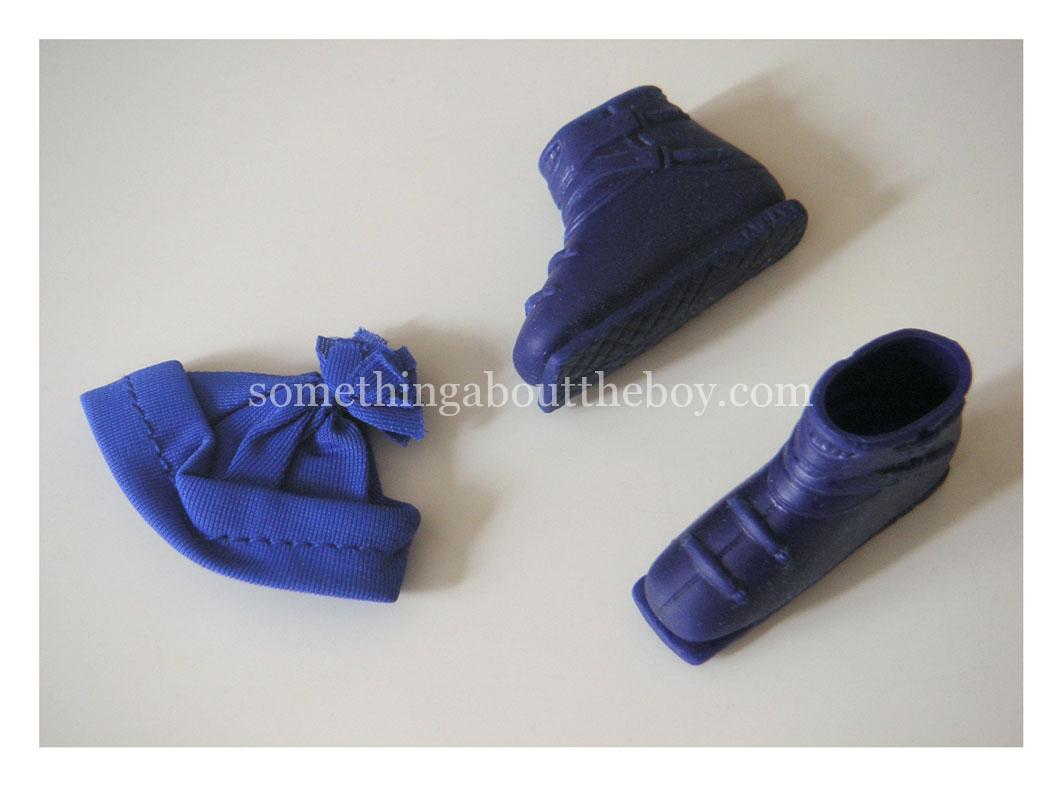 ---
FASHION FAVORITES Classic Cowboy #1949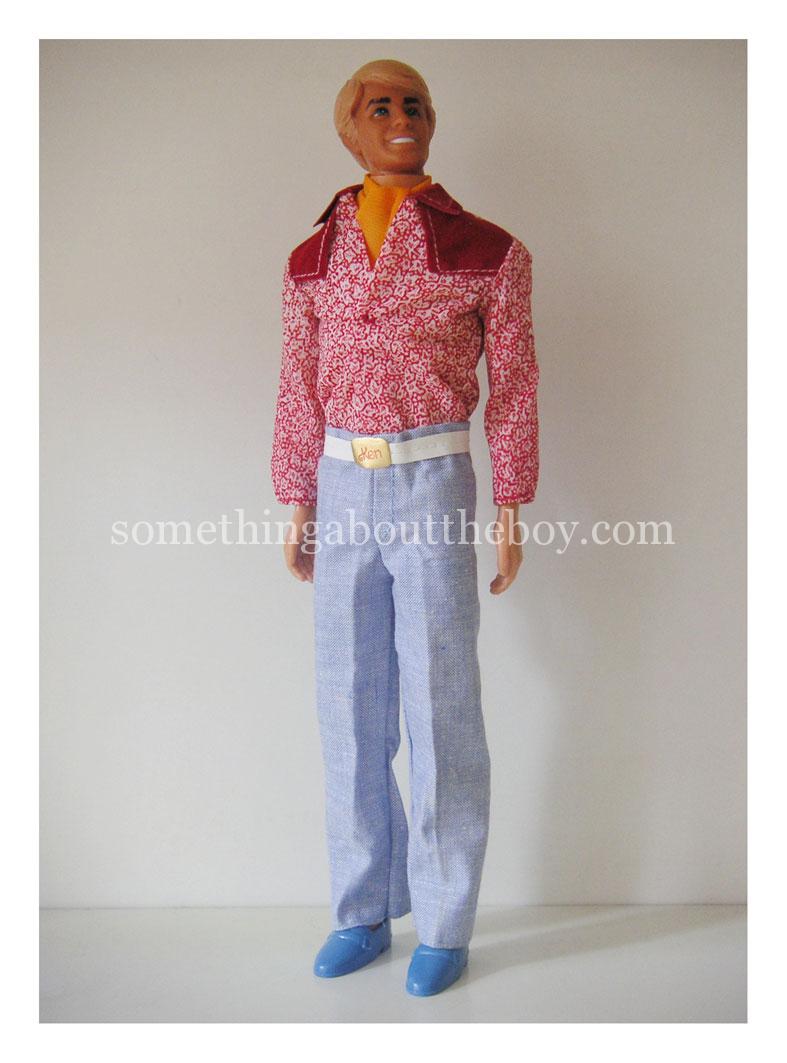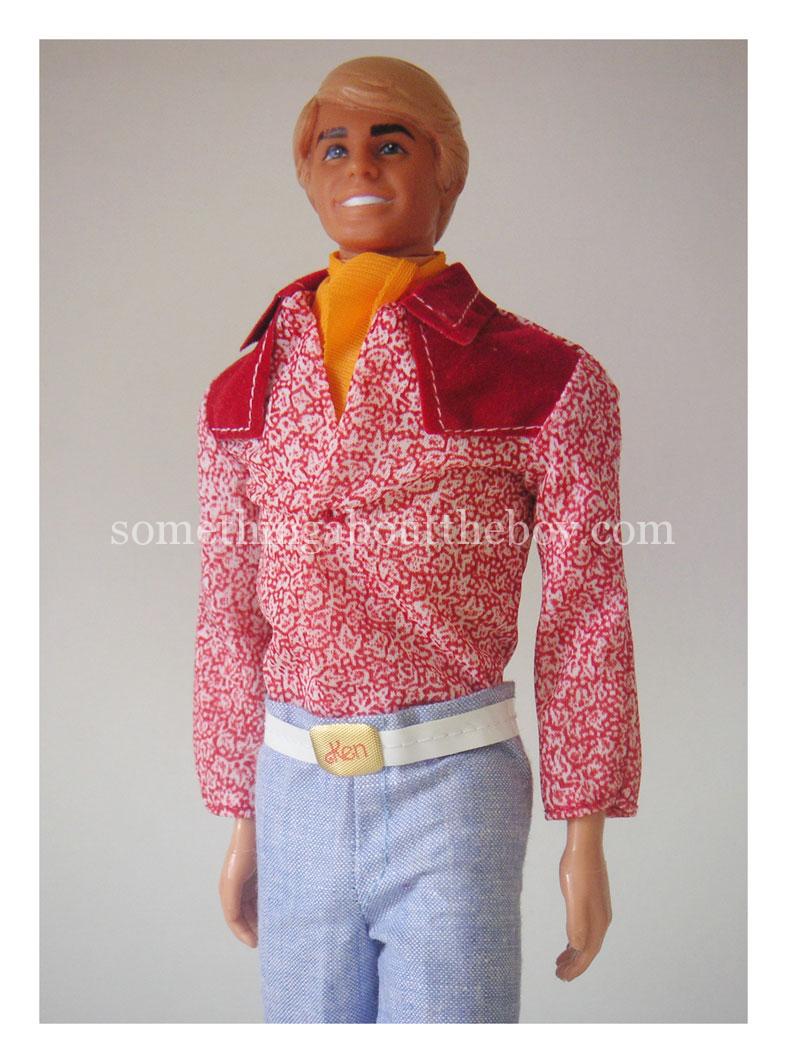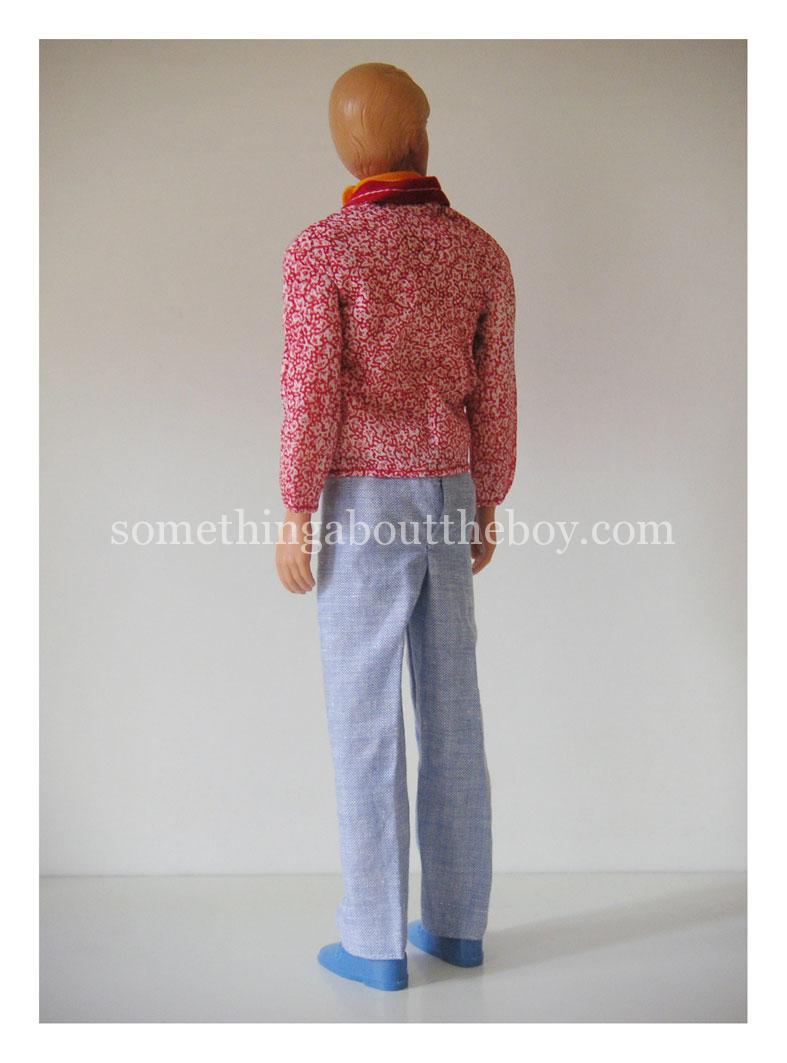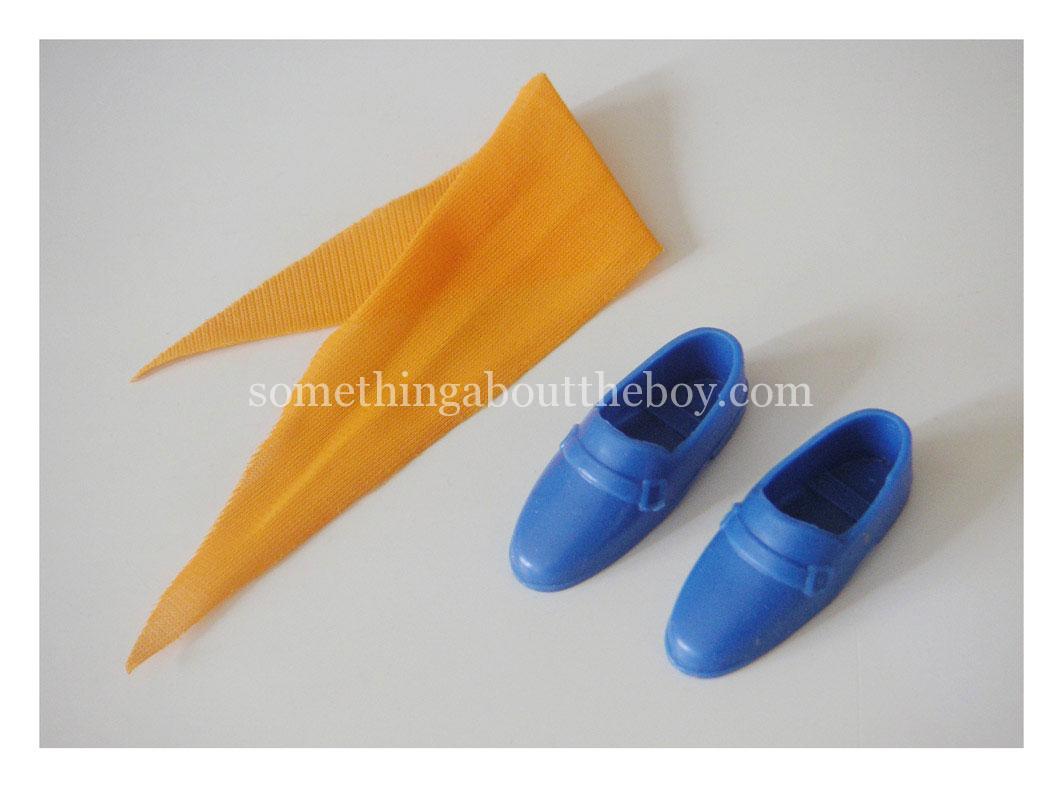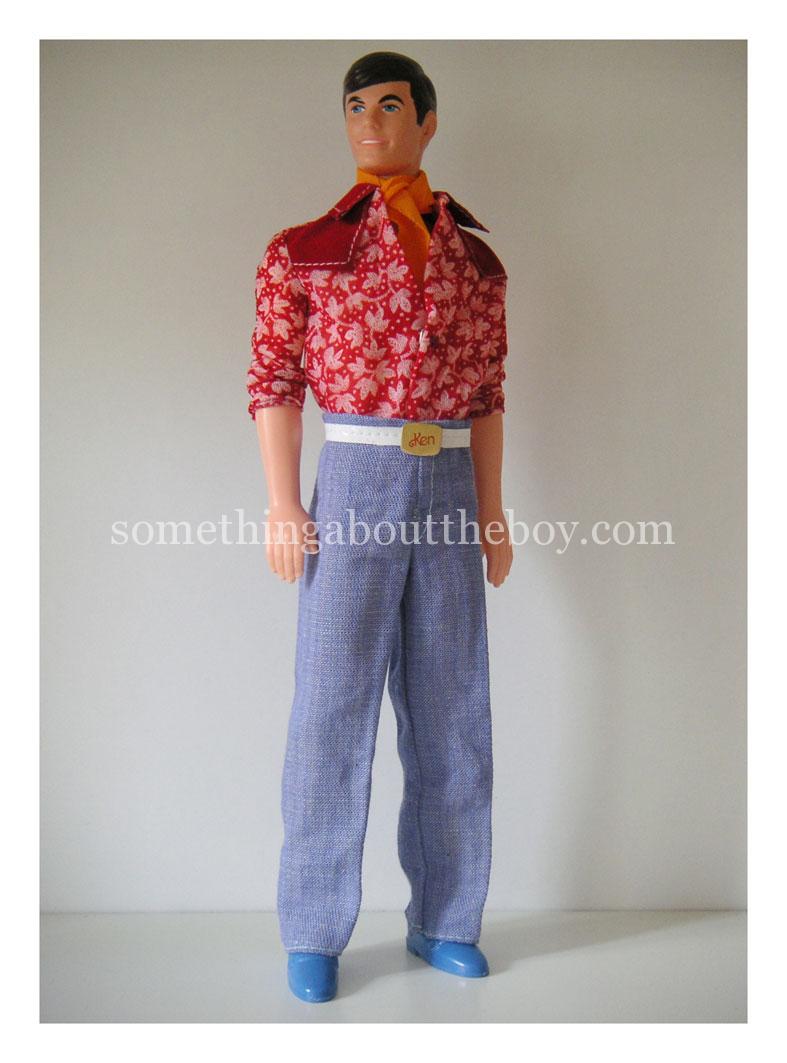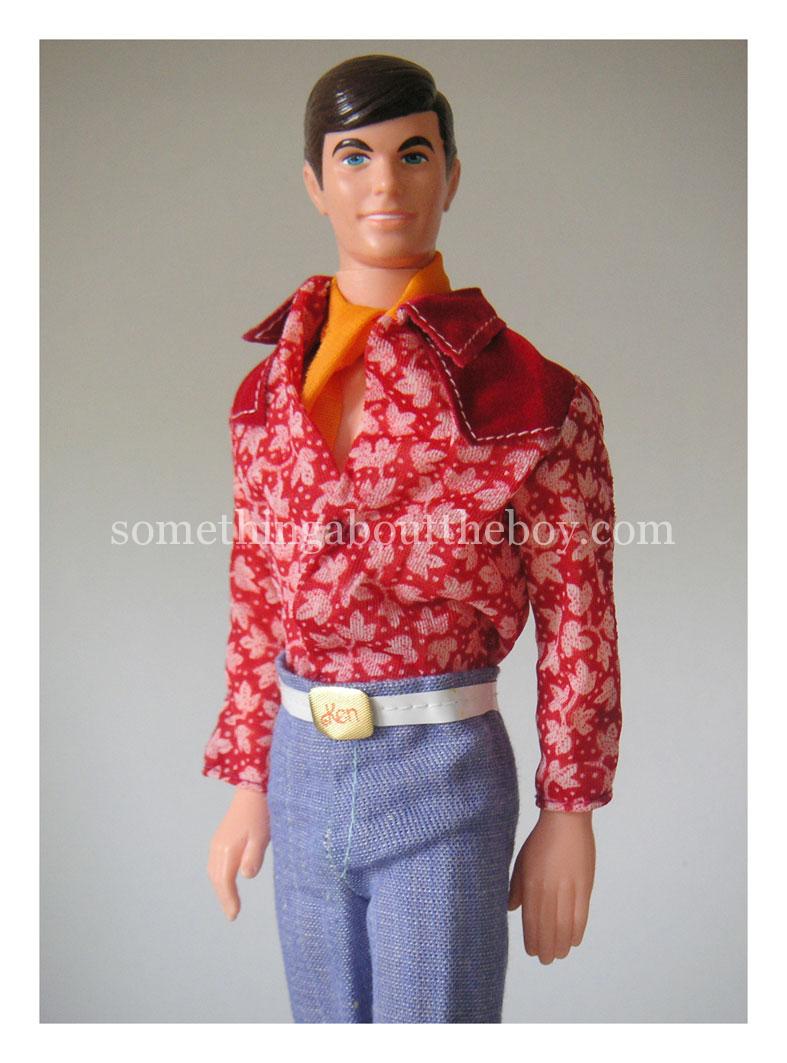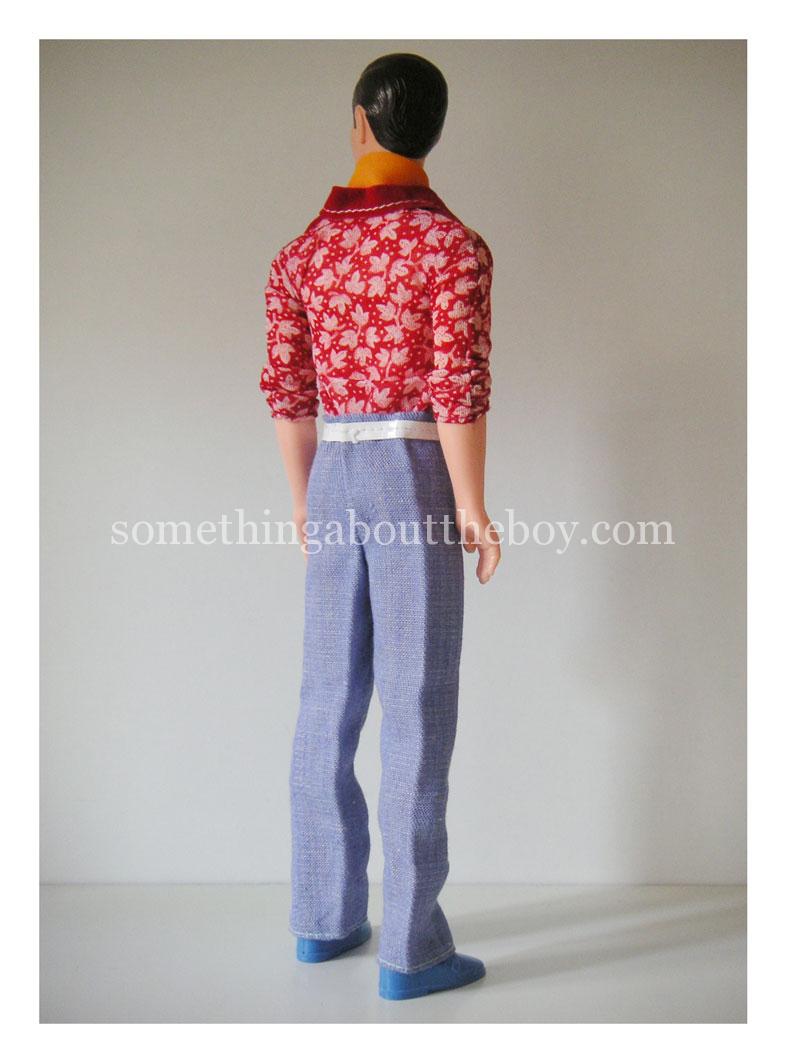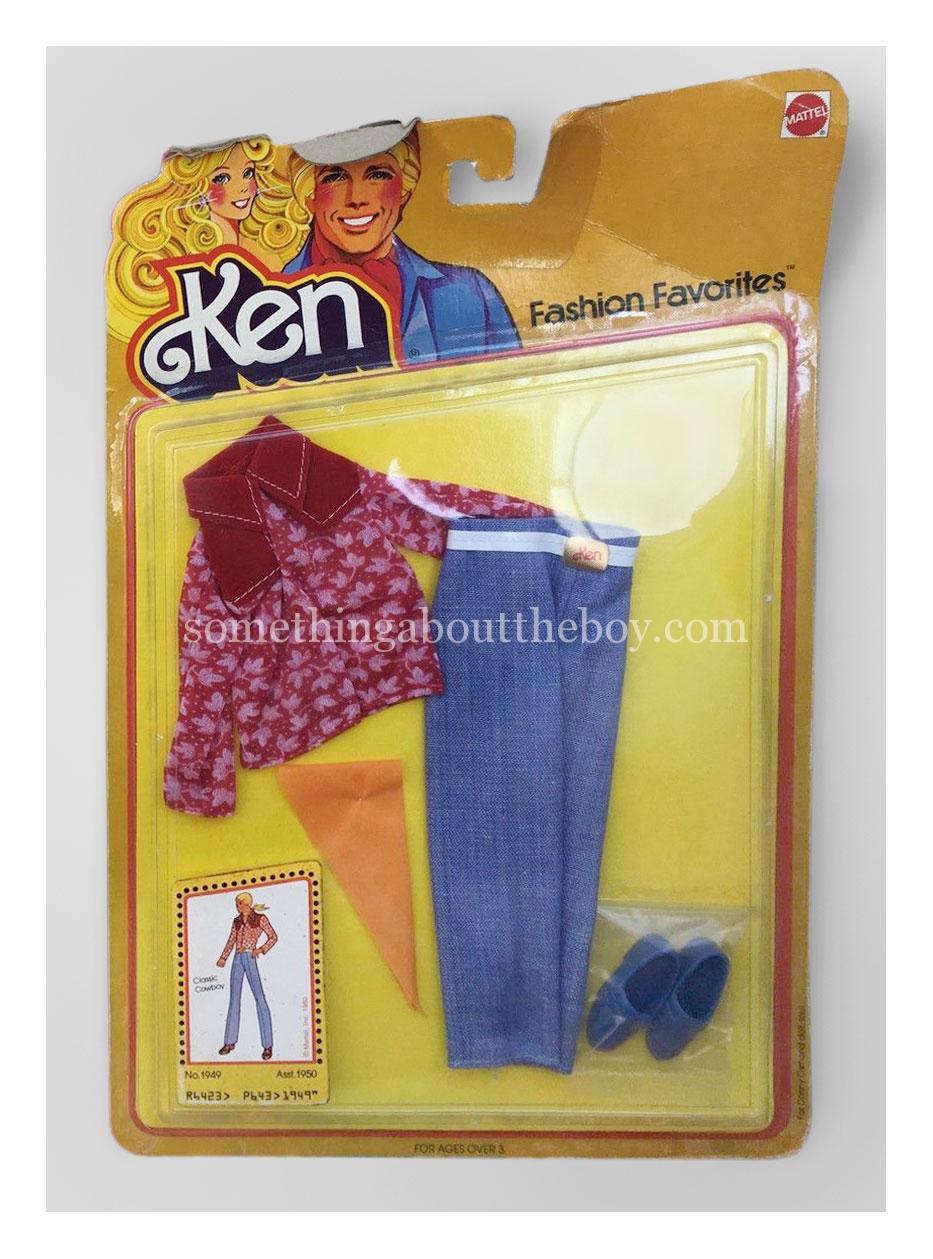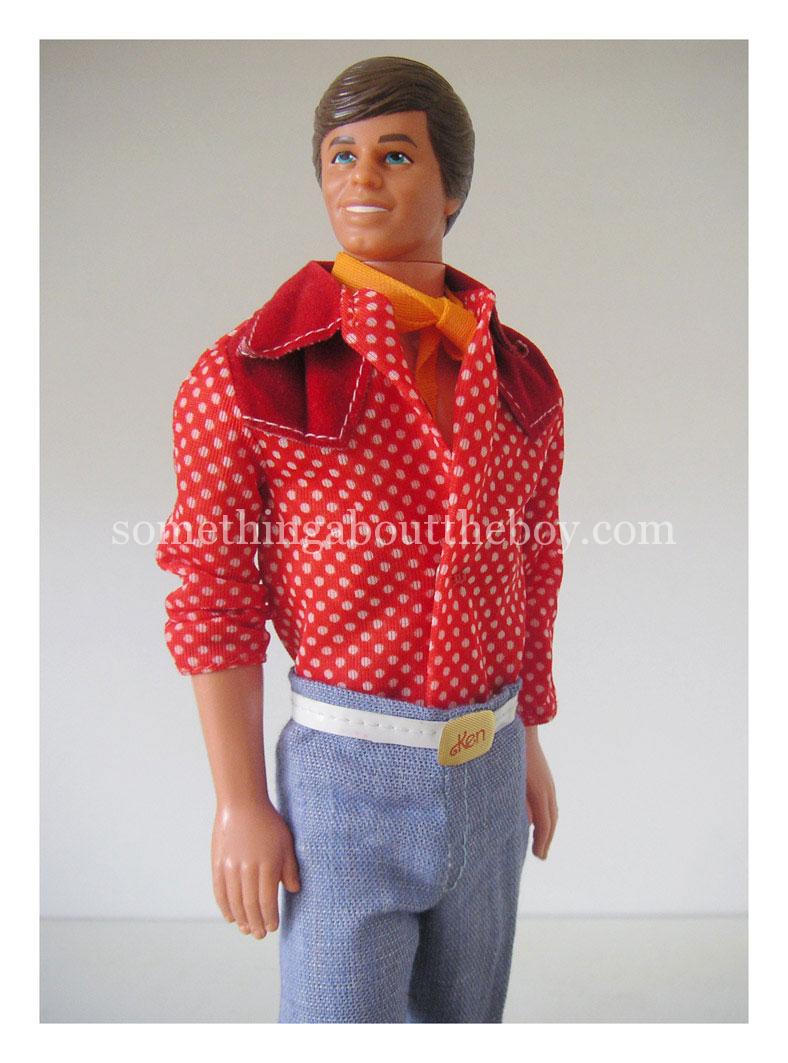 ---
THE KMART EXCLUSIVE FASHION FAVORITES
All Fashion Favorites are dated 1978 or 1979, so without any printed reference, such as a Kmart catalogue, I'm relying on the received wisdom of other collectors that these outfits are indeed Kmart exclusives from this year.
FASHION FAVORITES #5207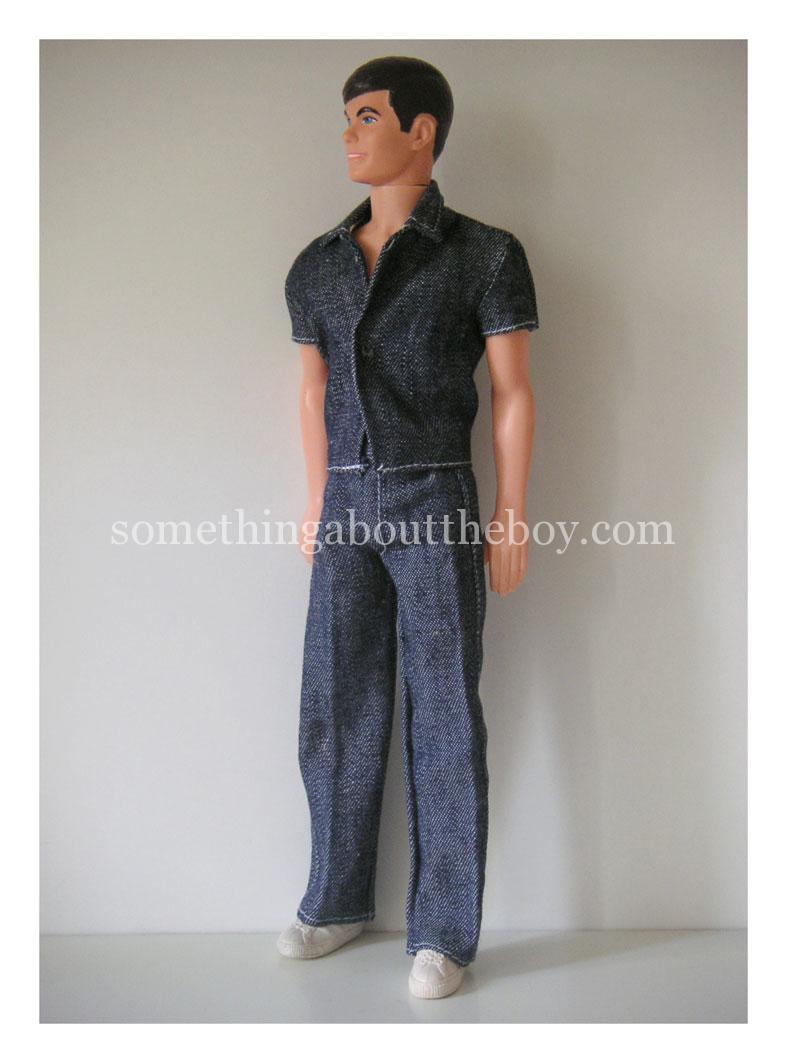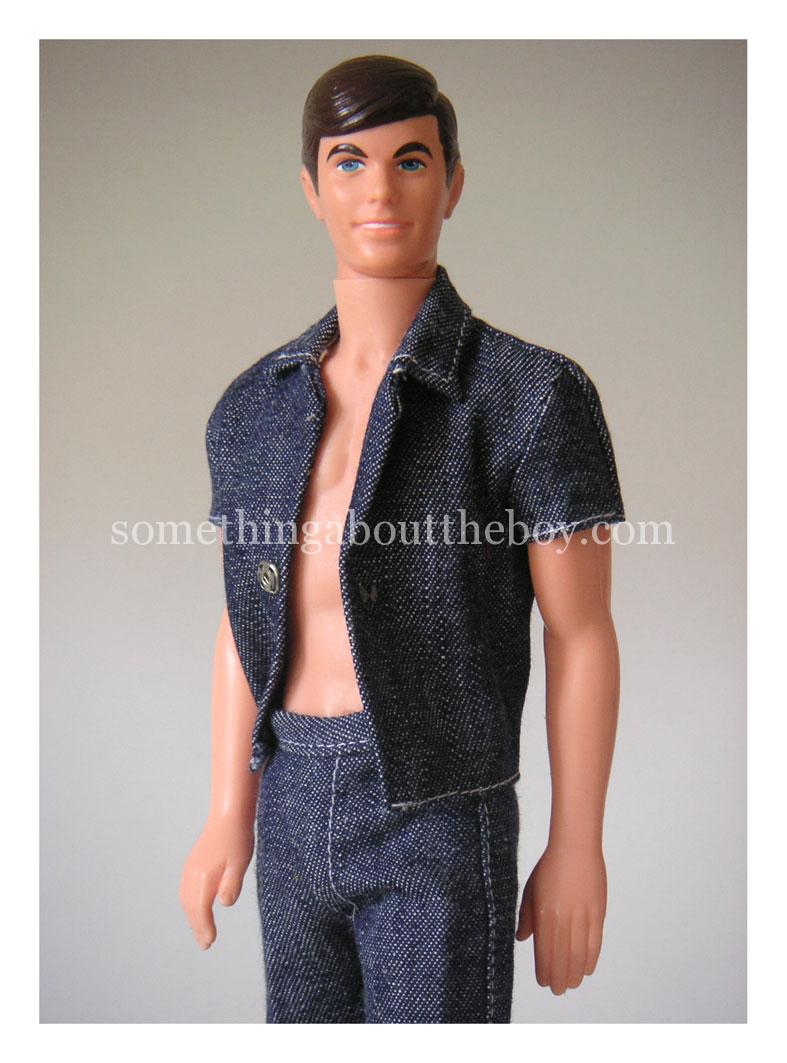 ---
FASHION FAVORITES #5208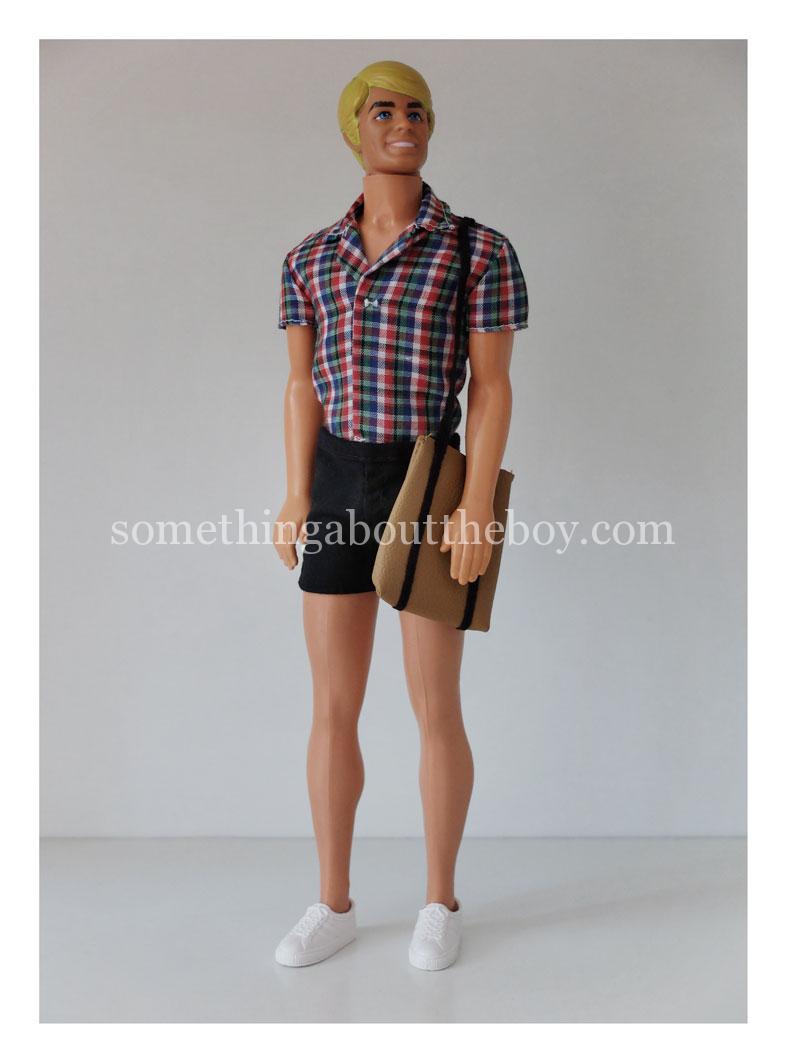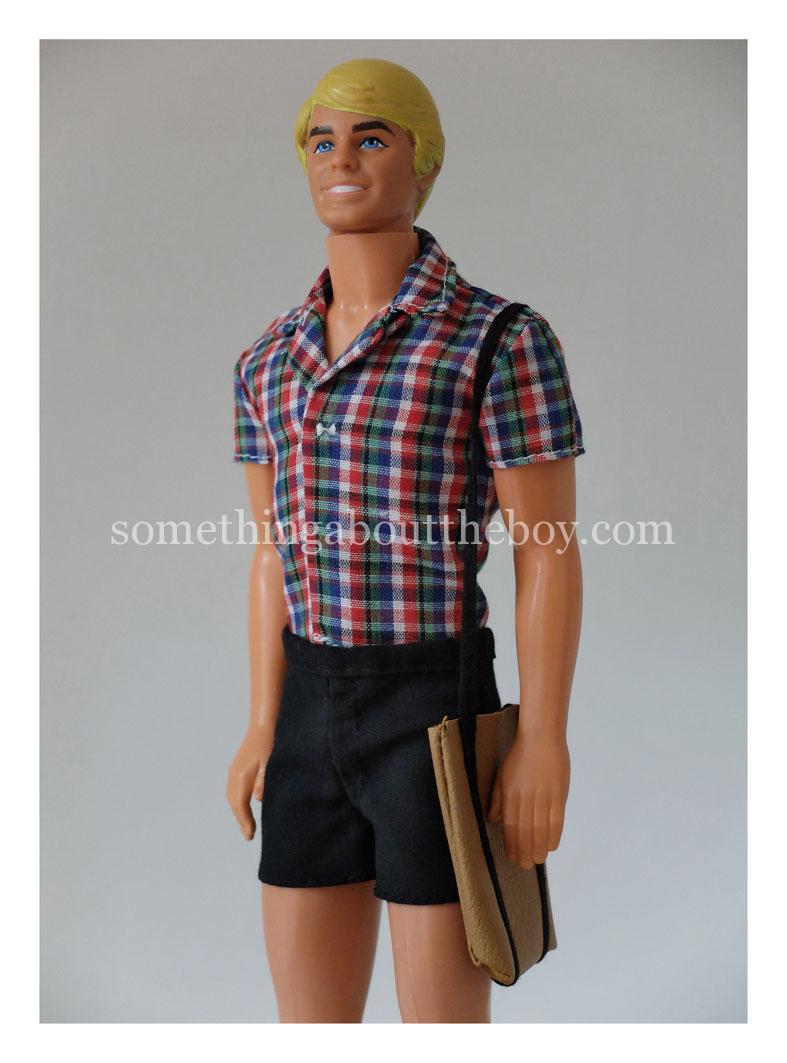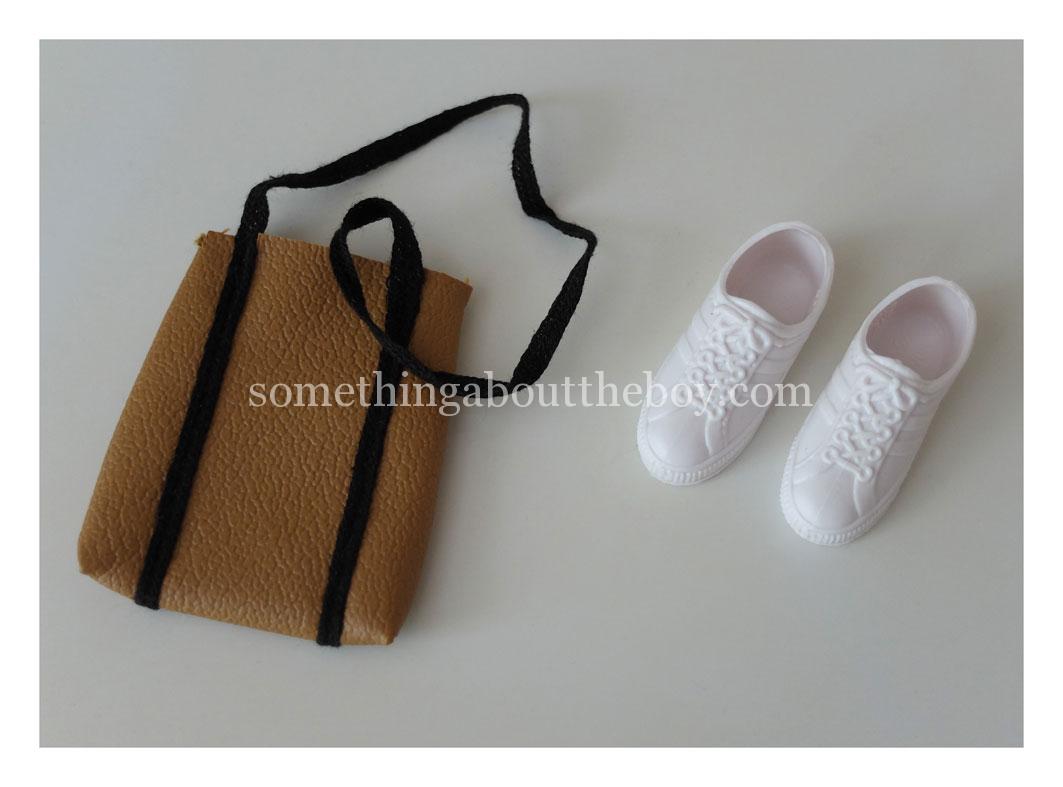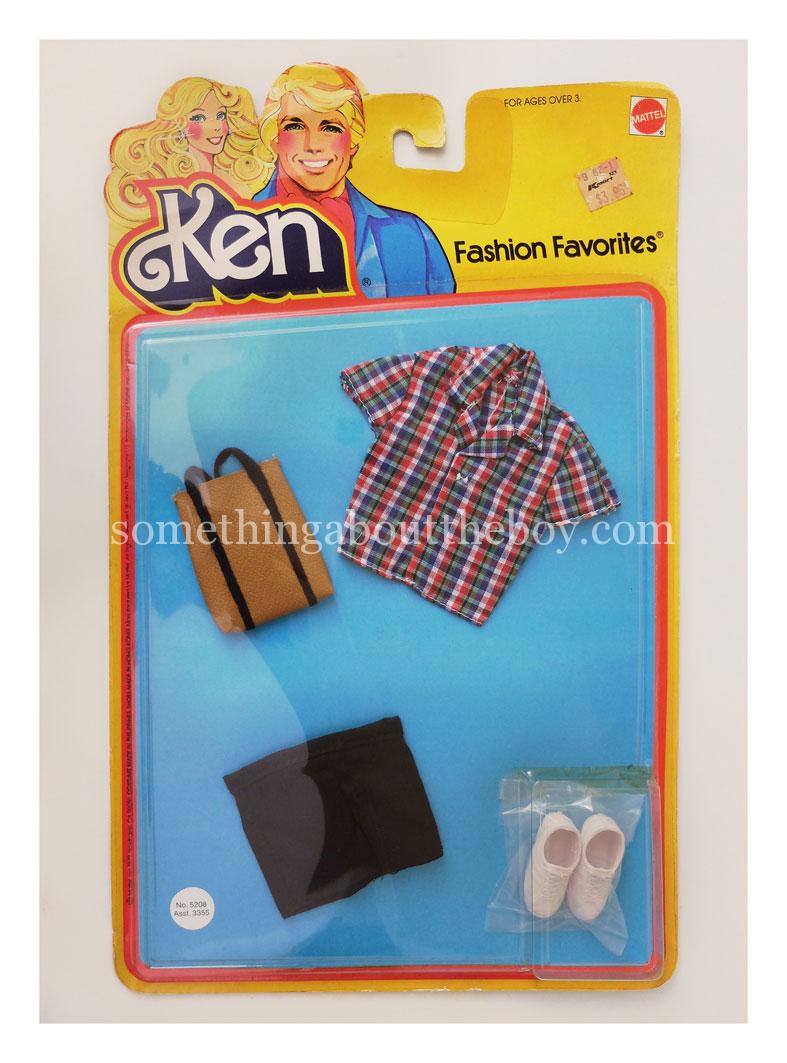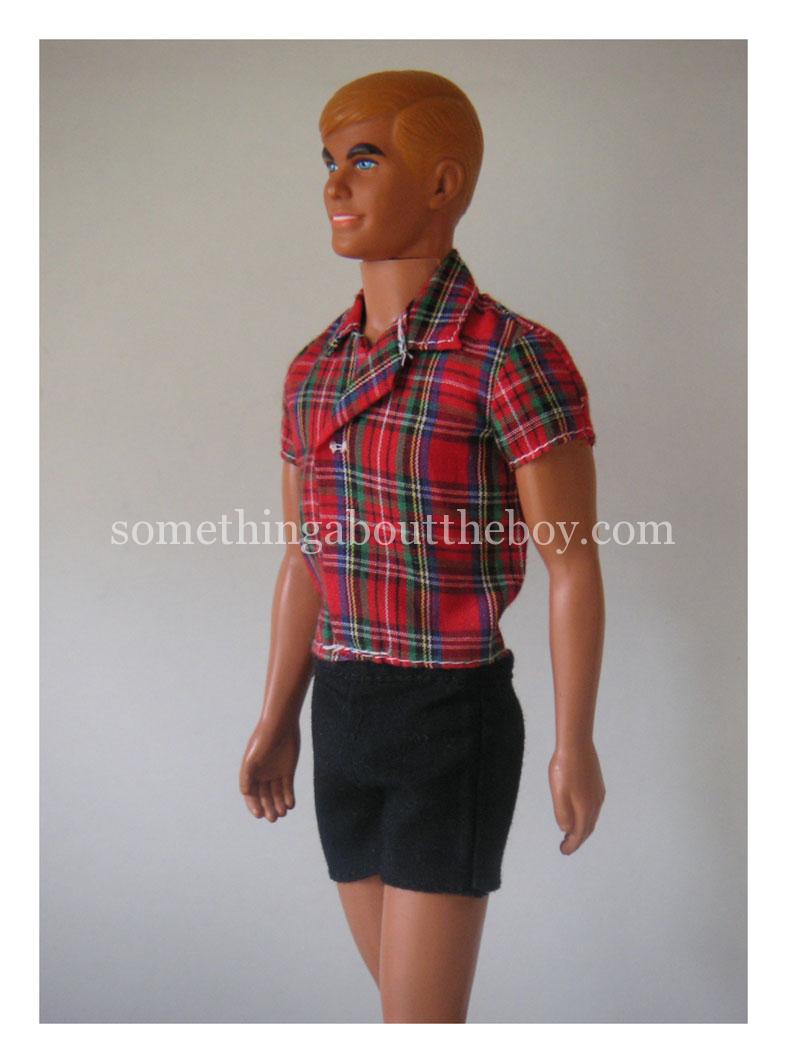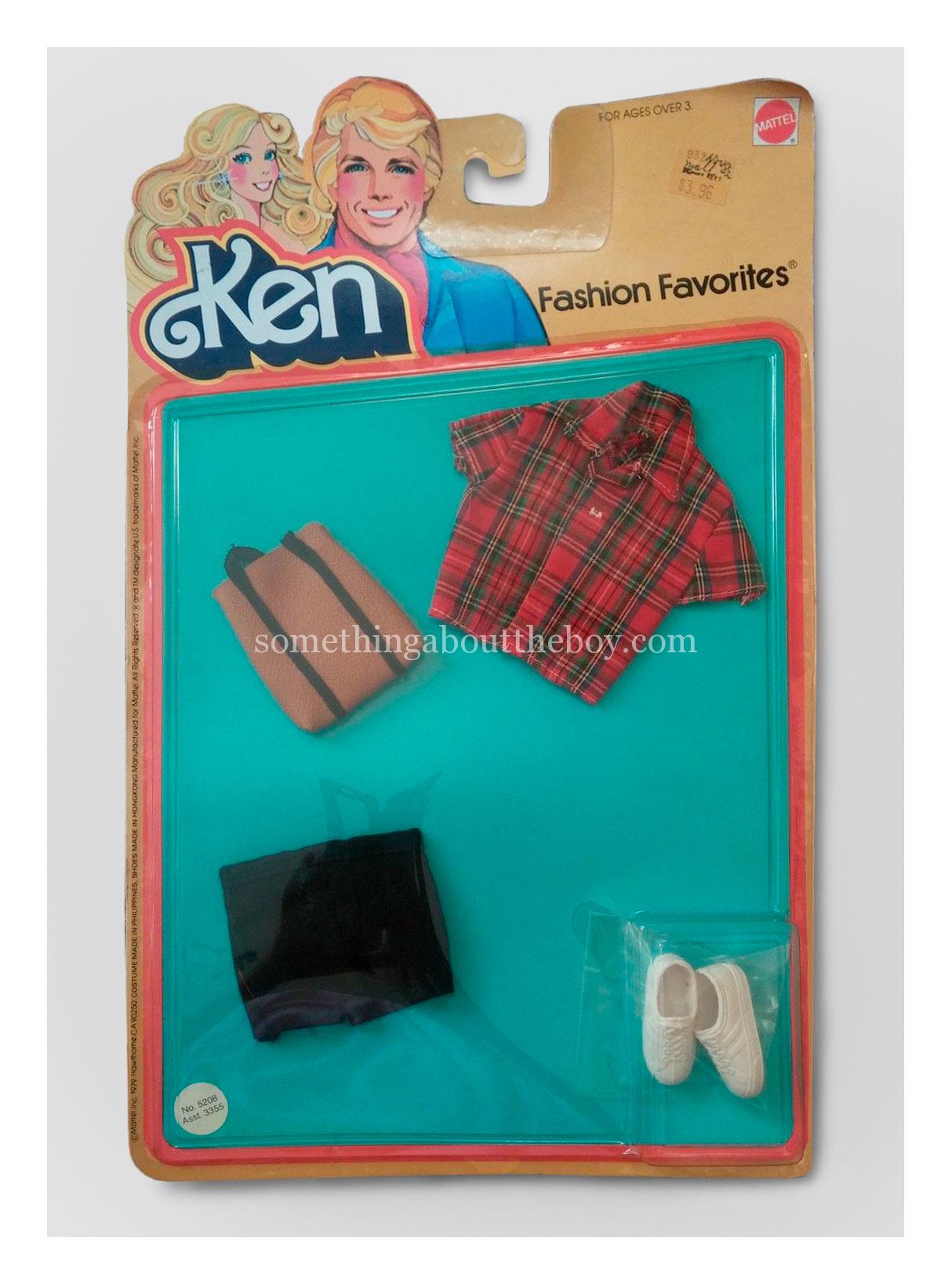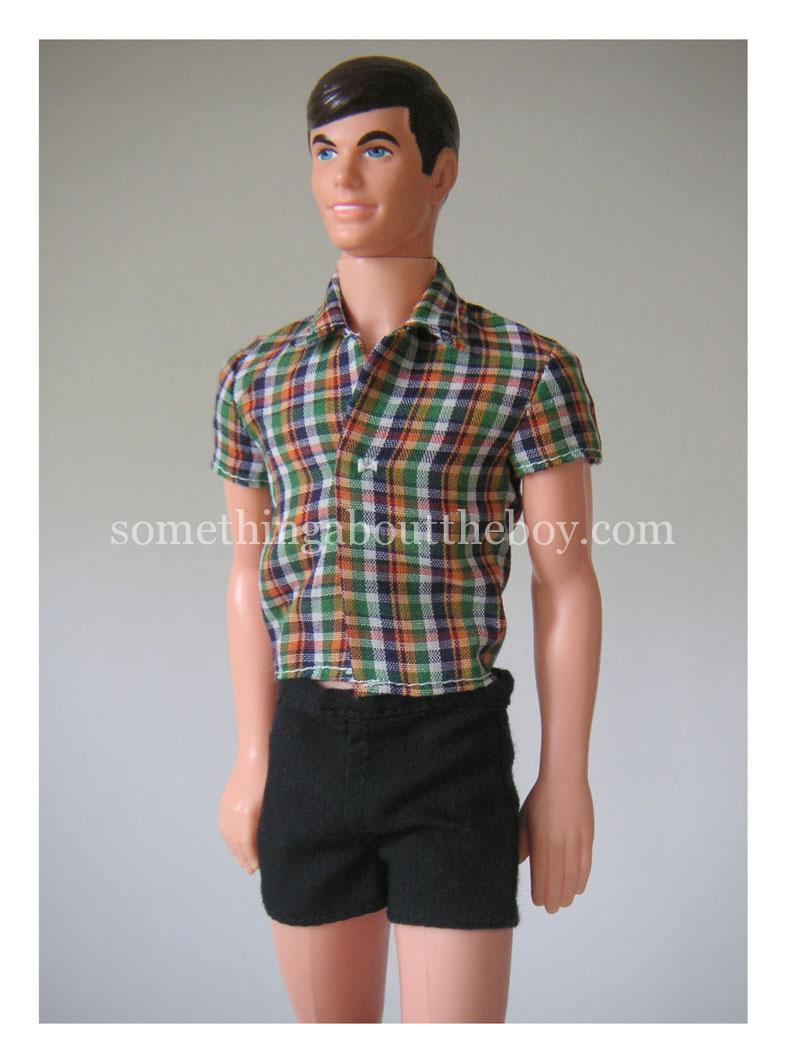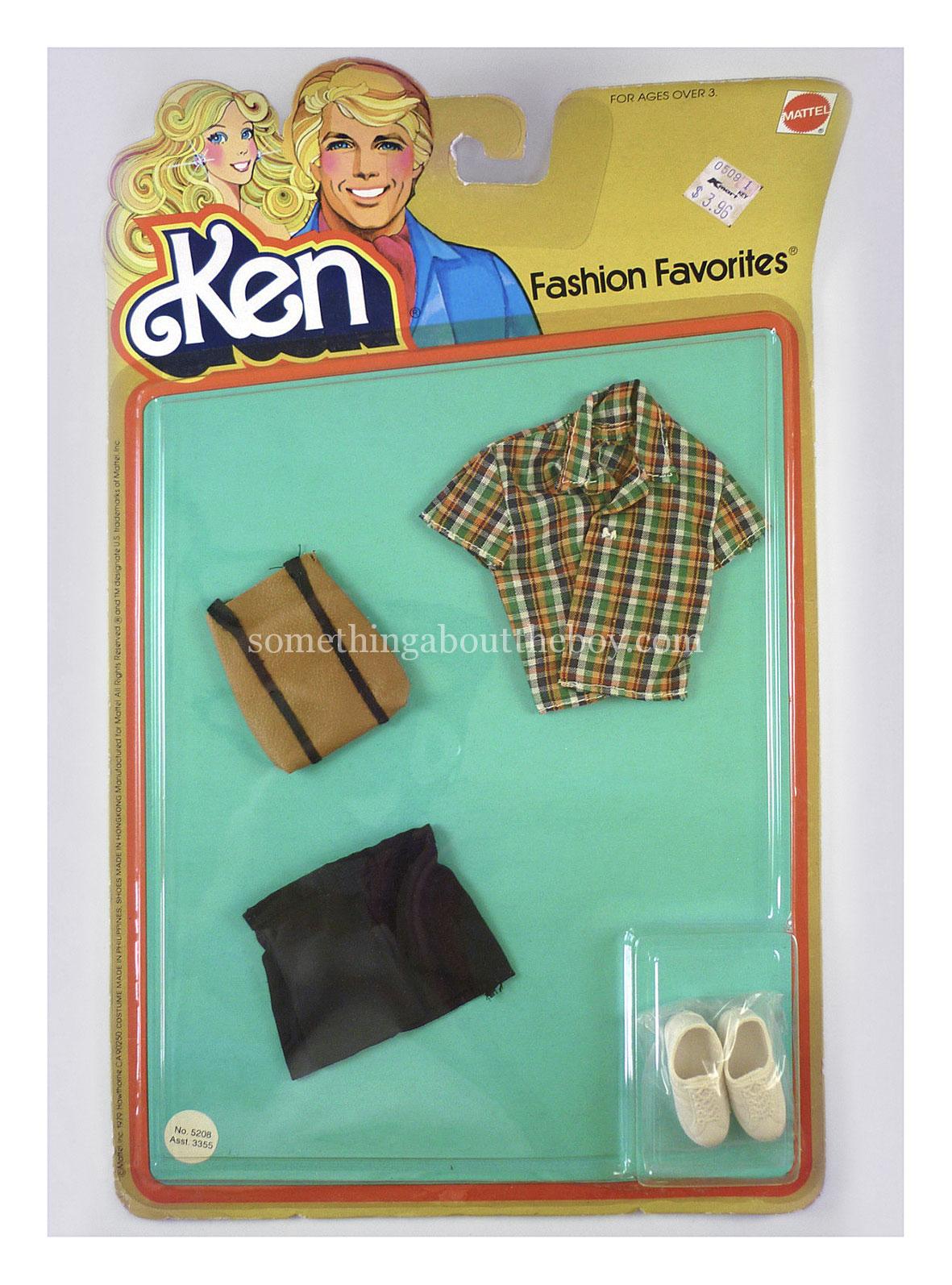 ---
FASHION FAVORITES #5209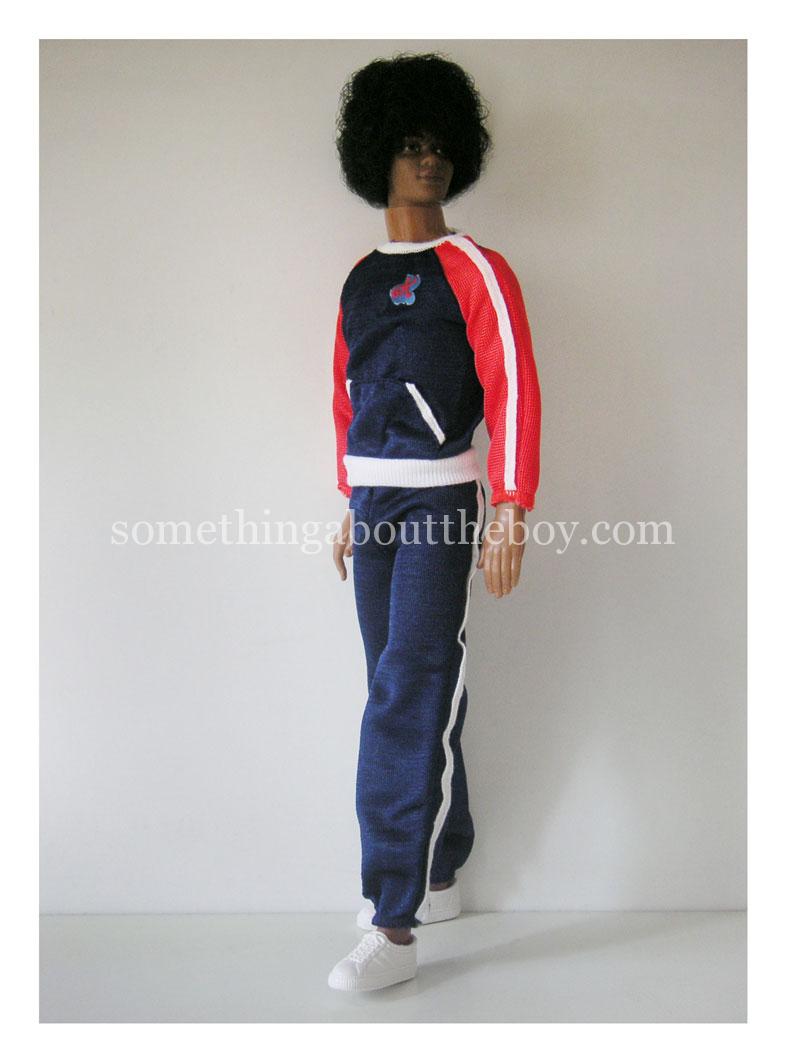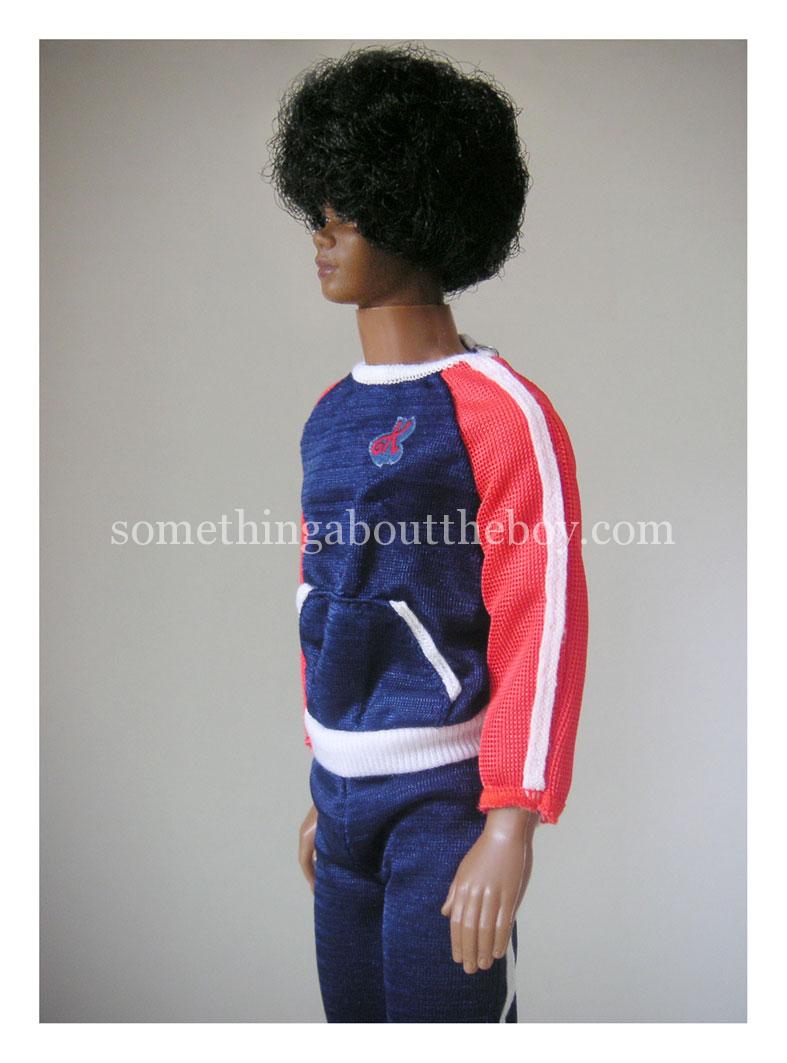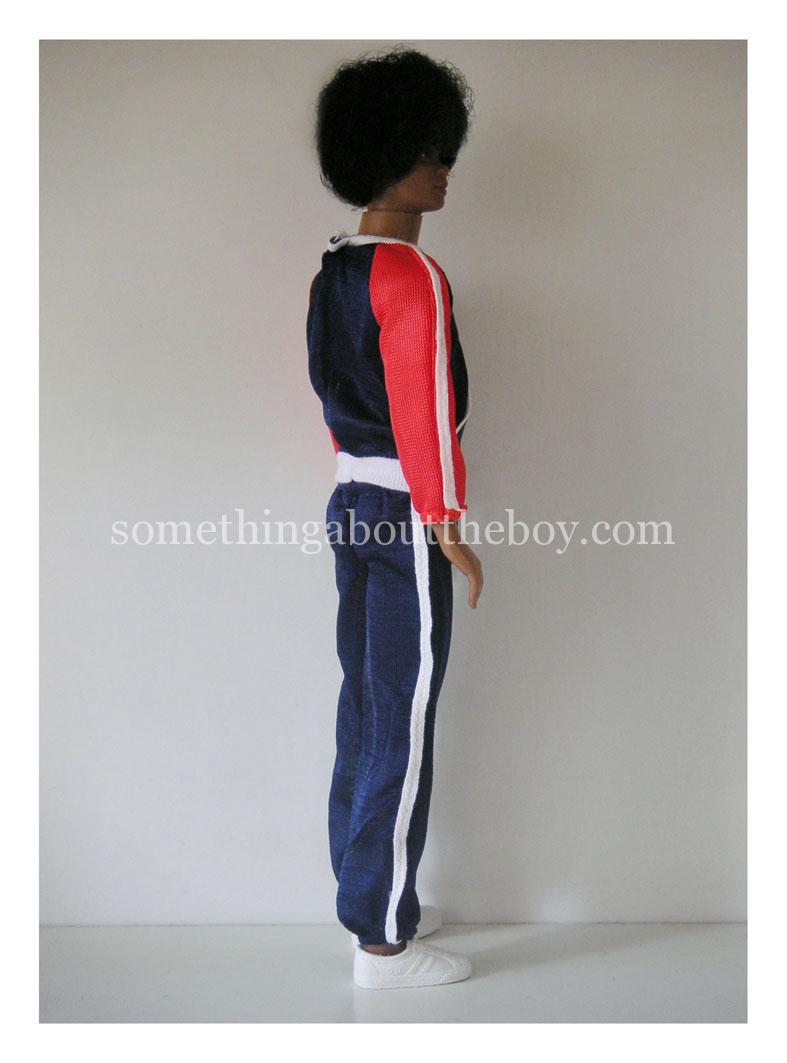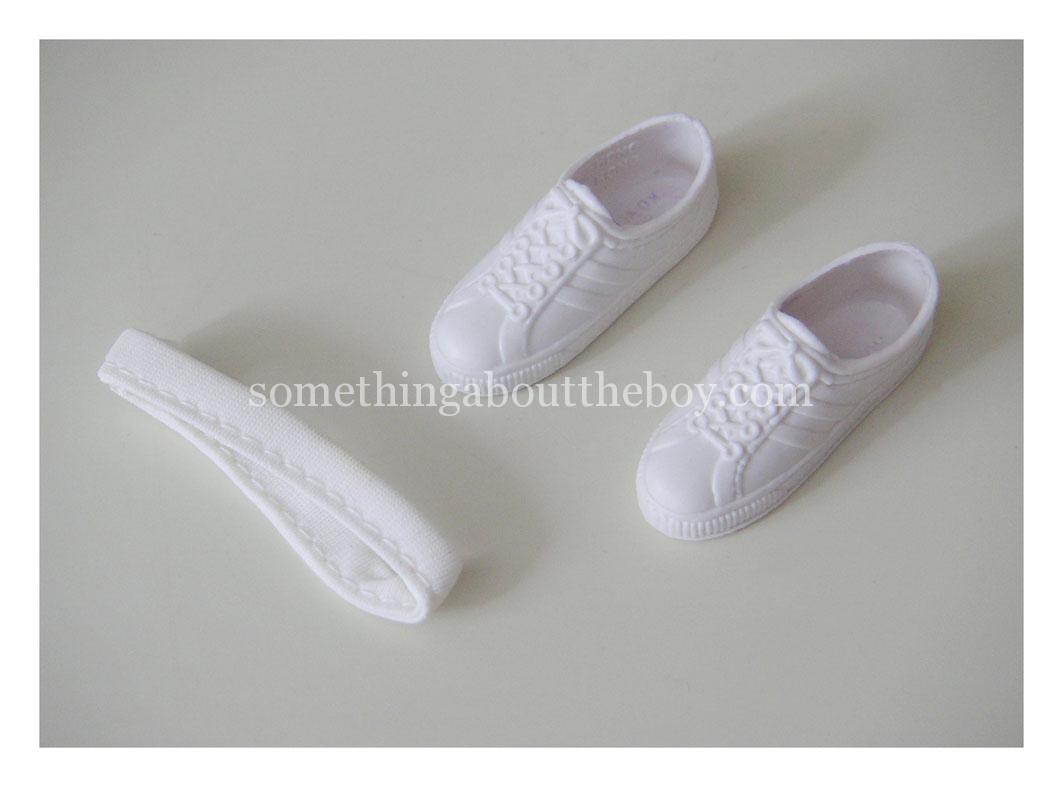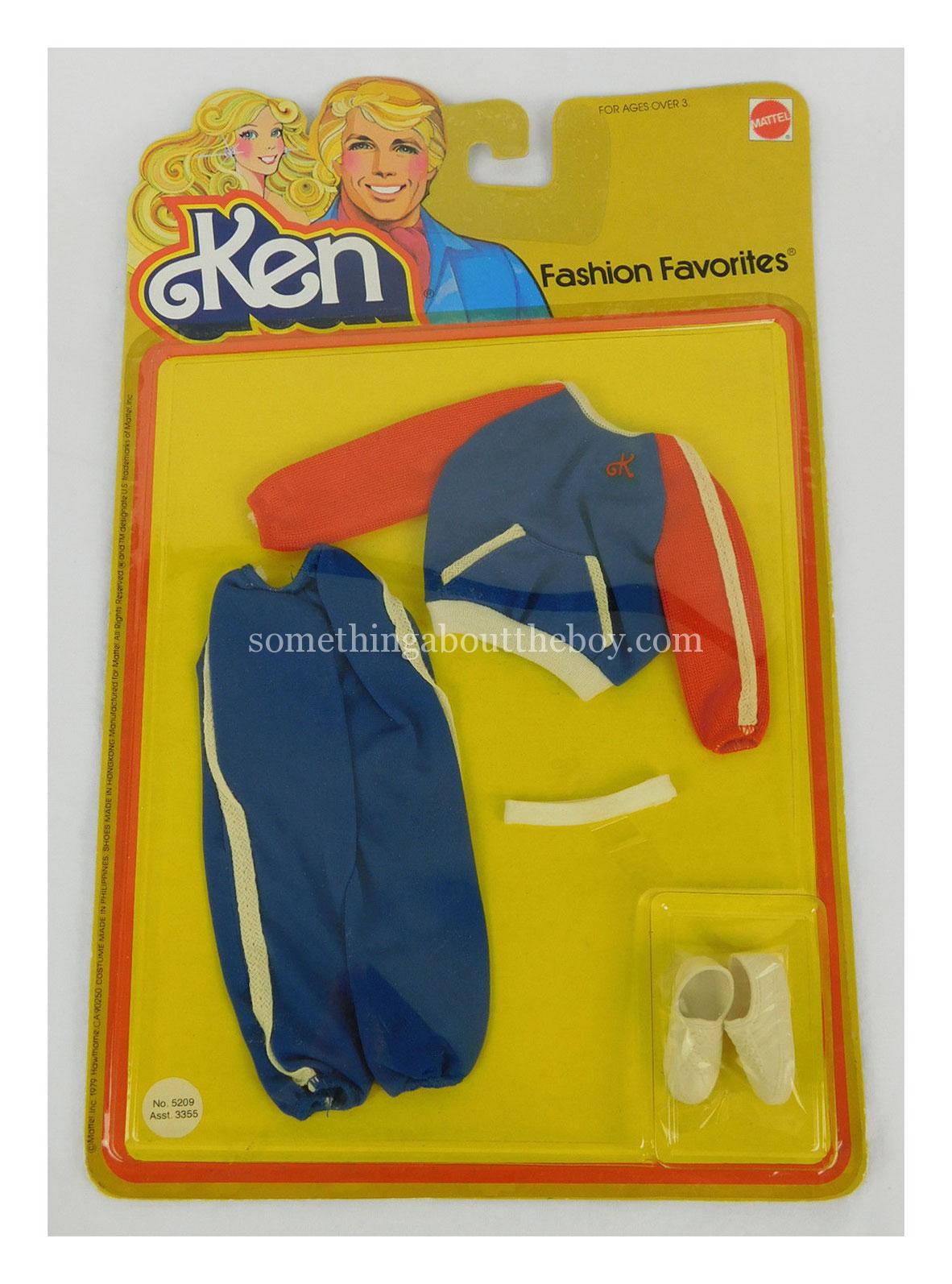 ---
FASHION FAVORITES #5210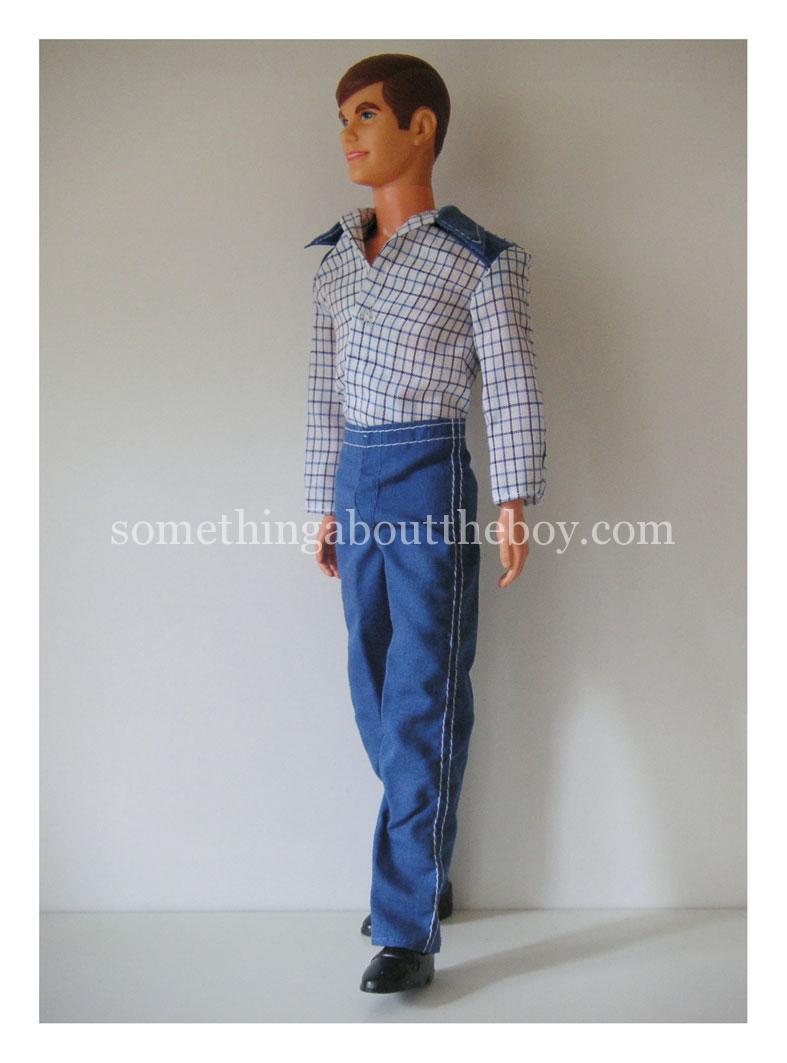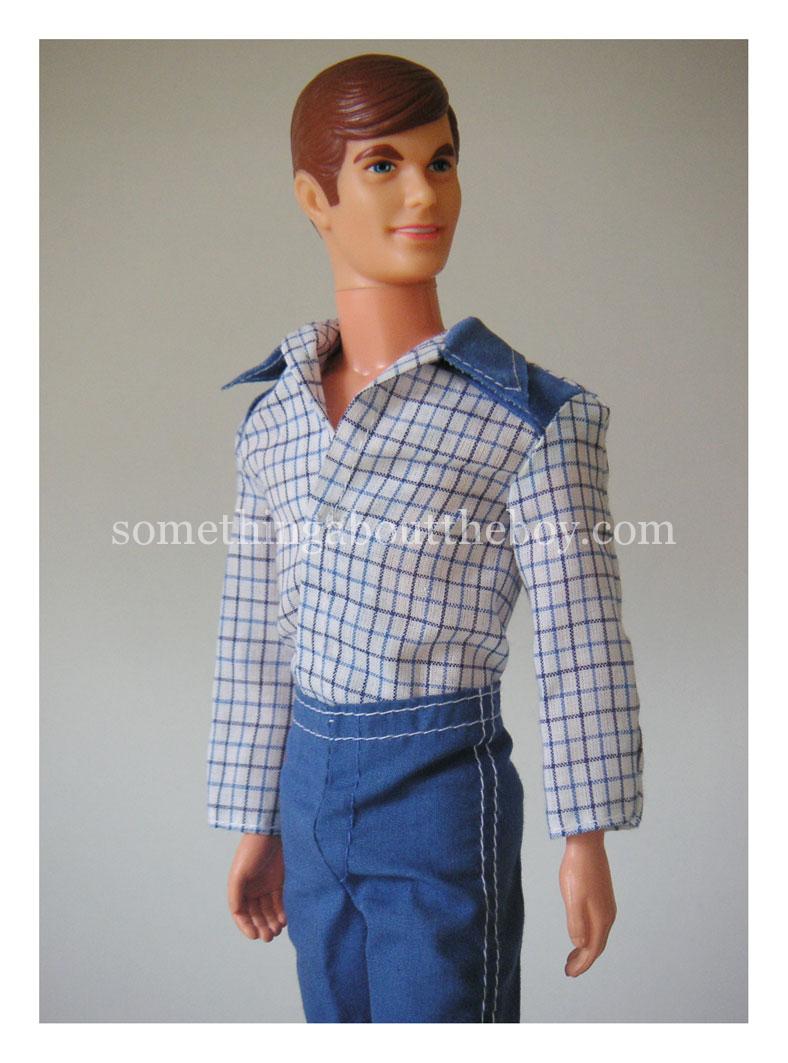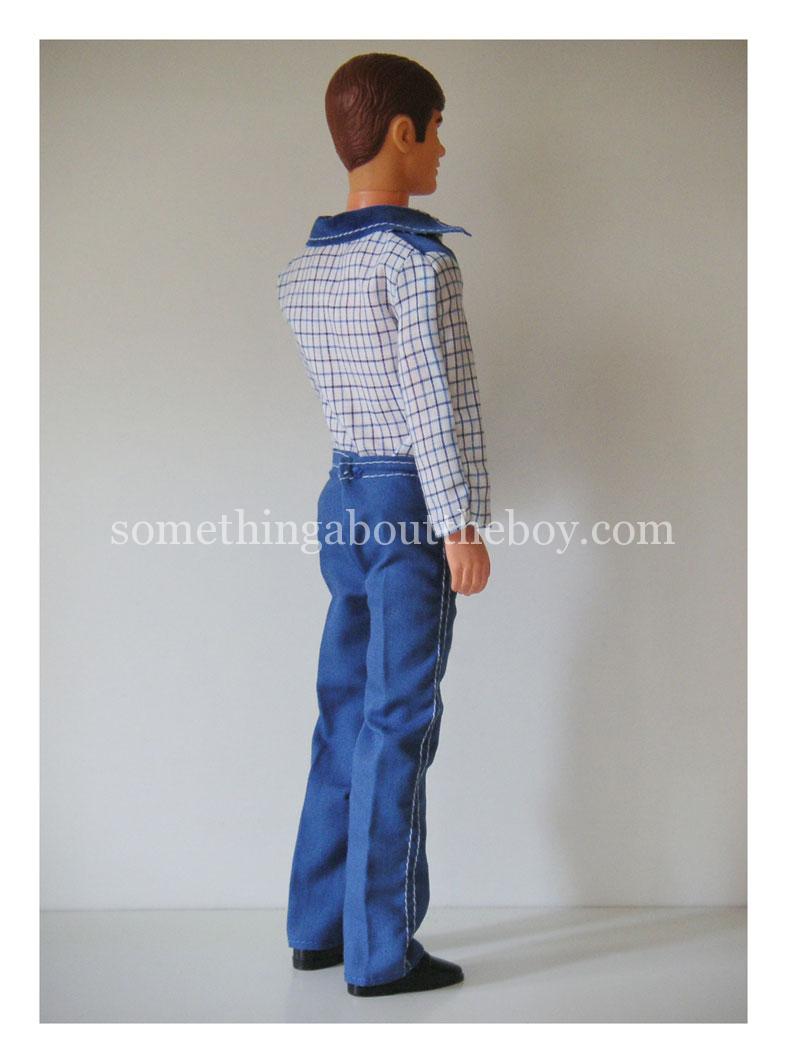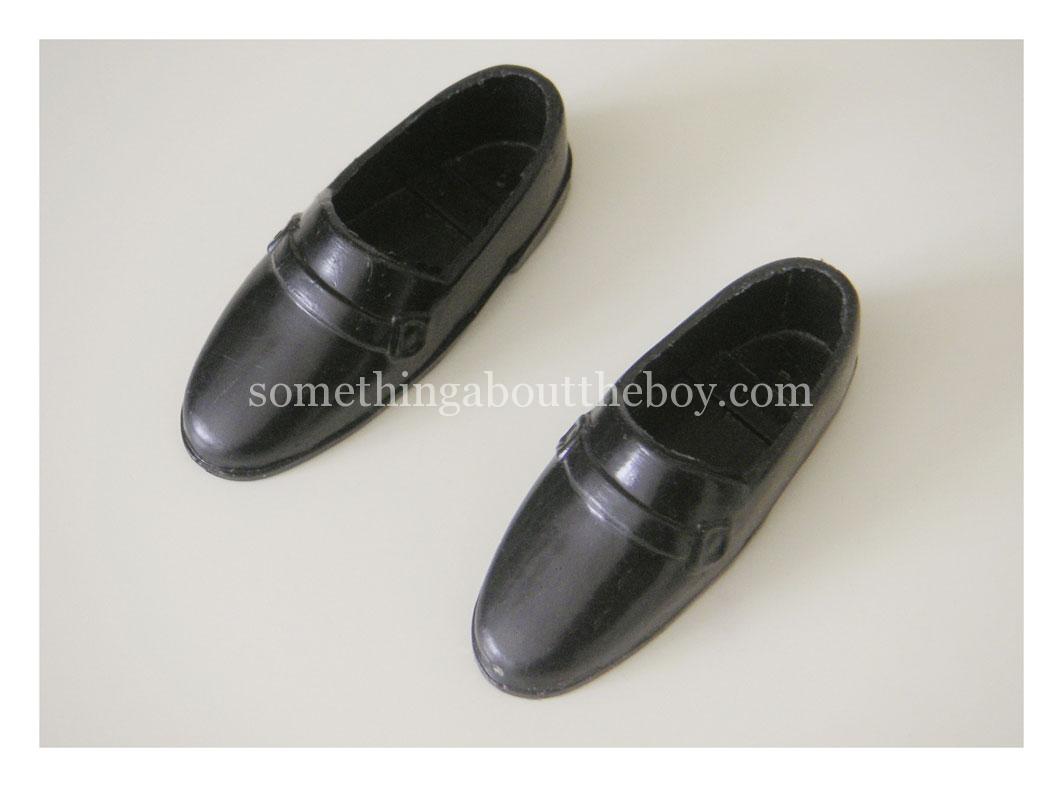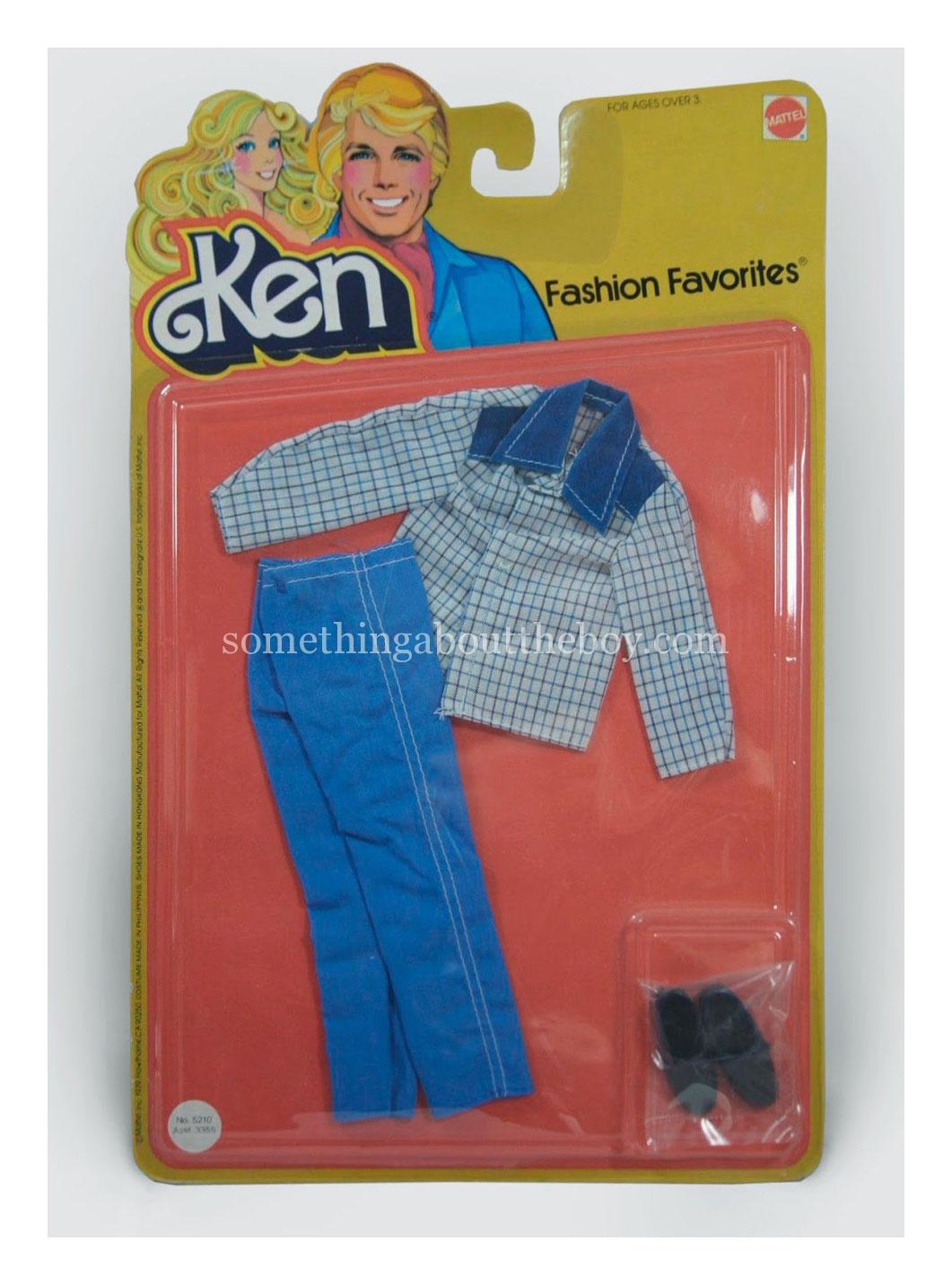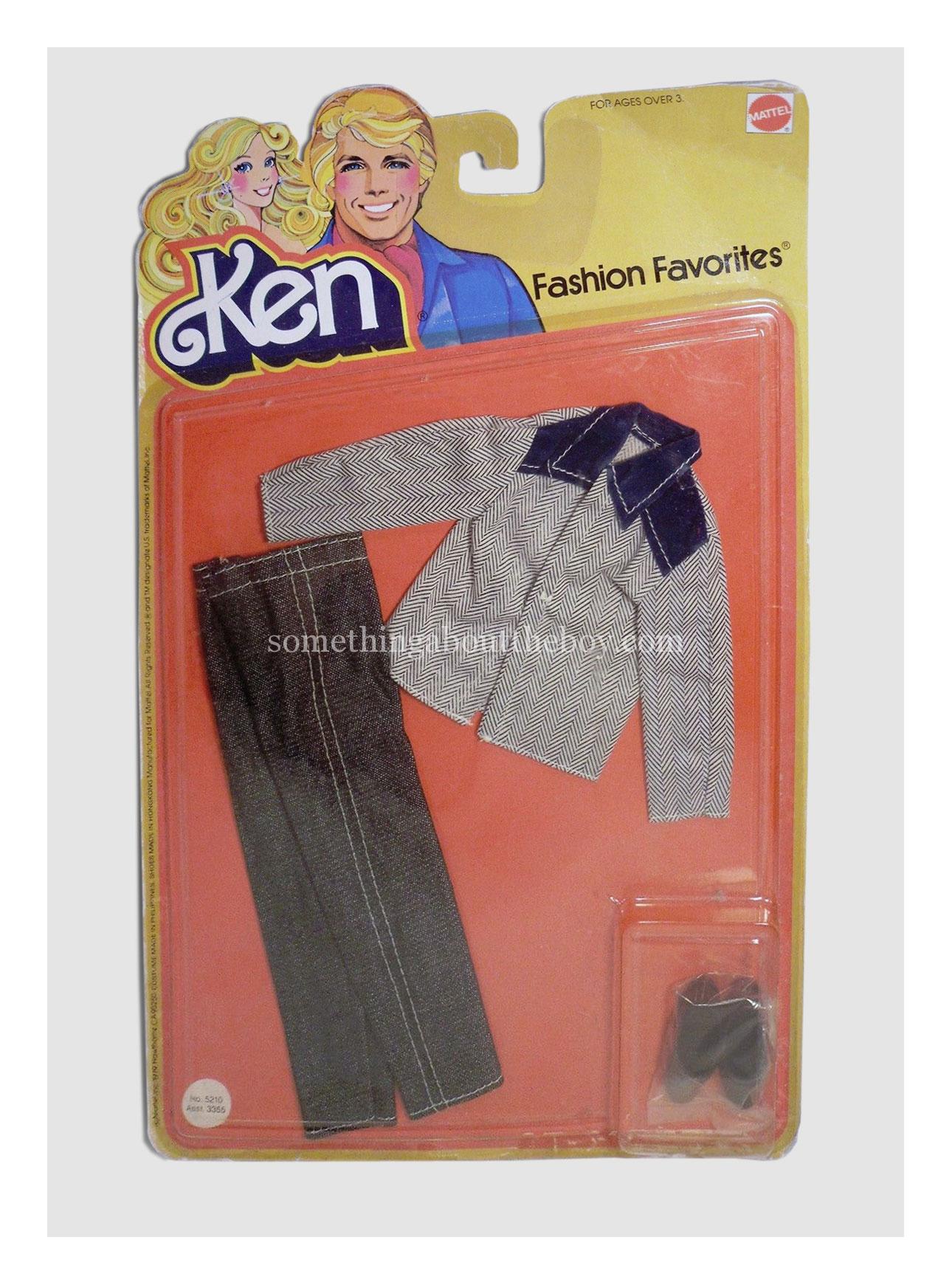 ---
FASHION ADD-ONS
Shoes & Stuff #2459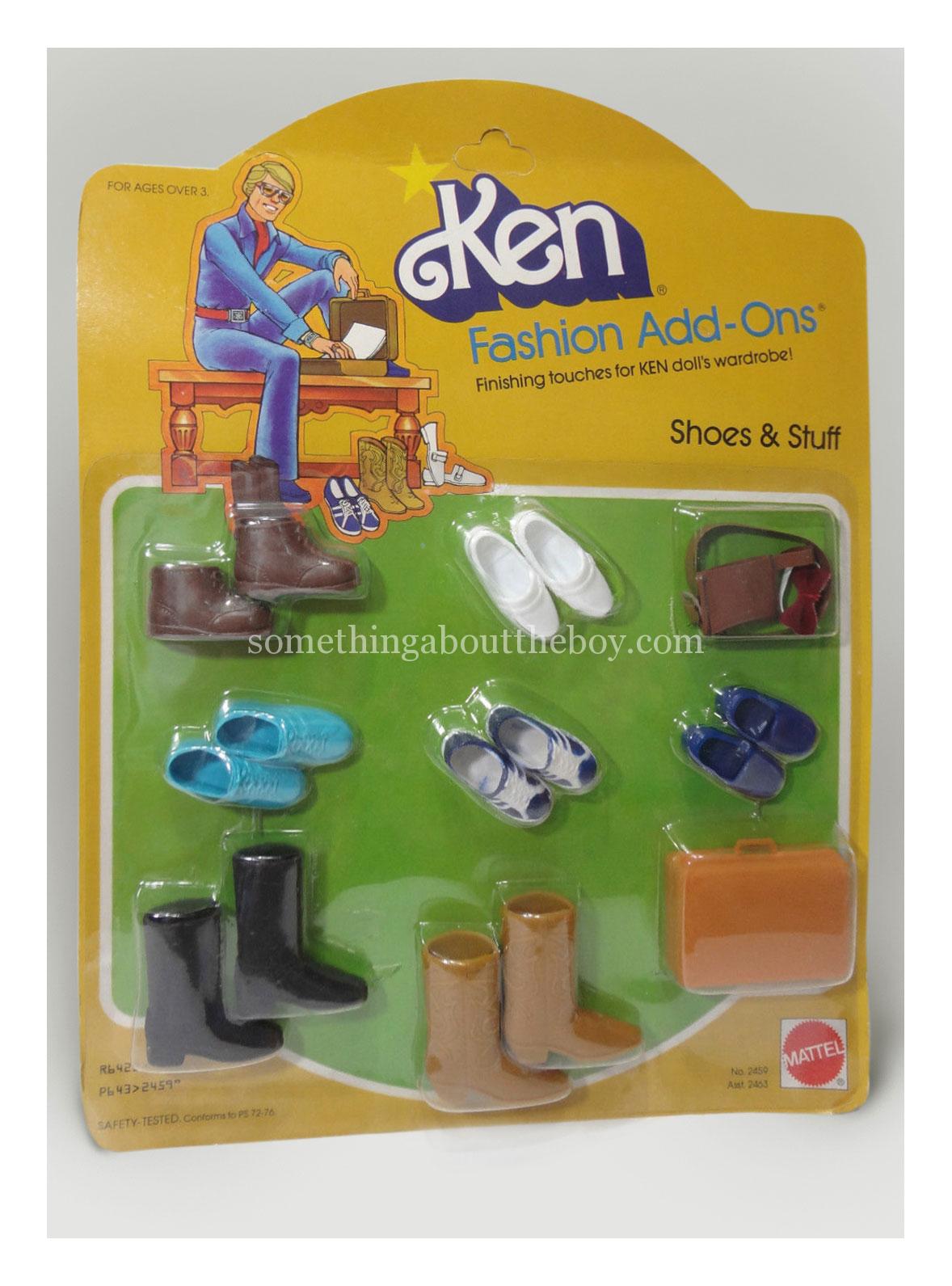 ---
DESIGNER ORIGINALS
Paint the Town Red #1956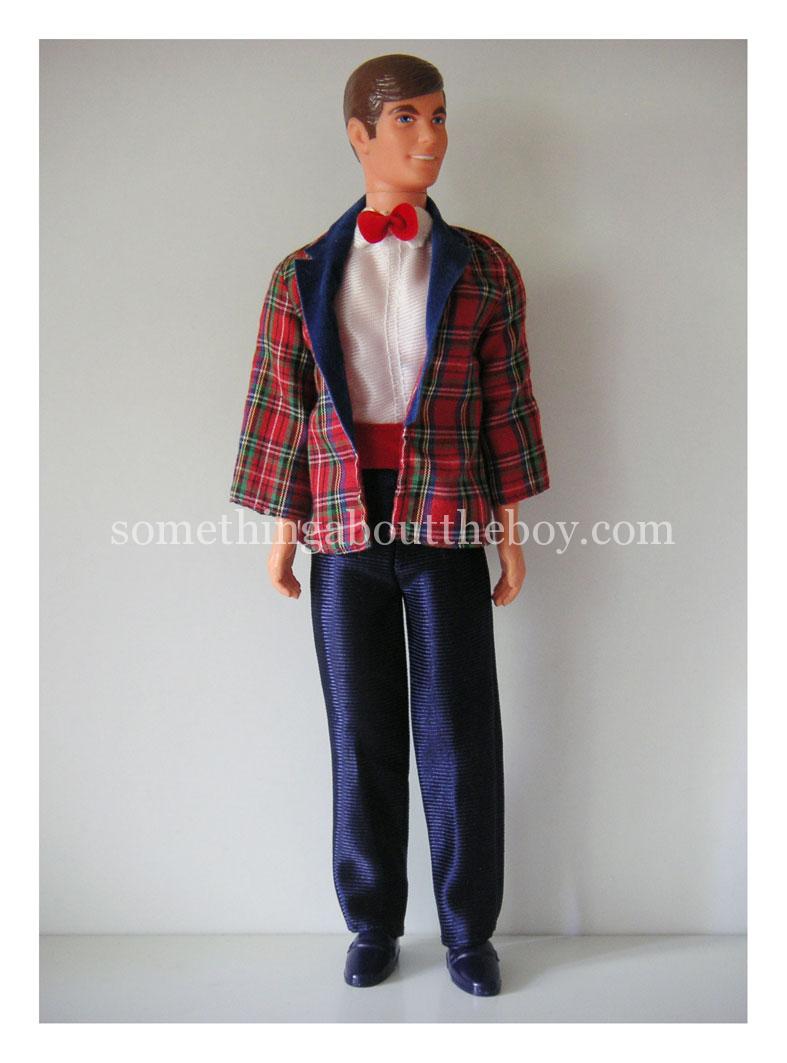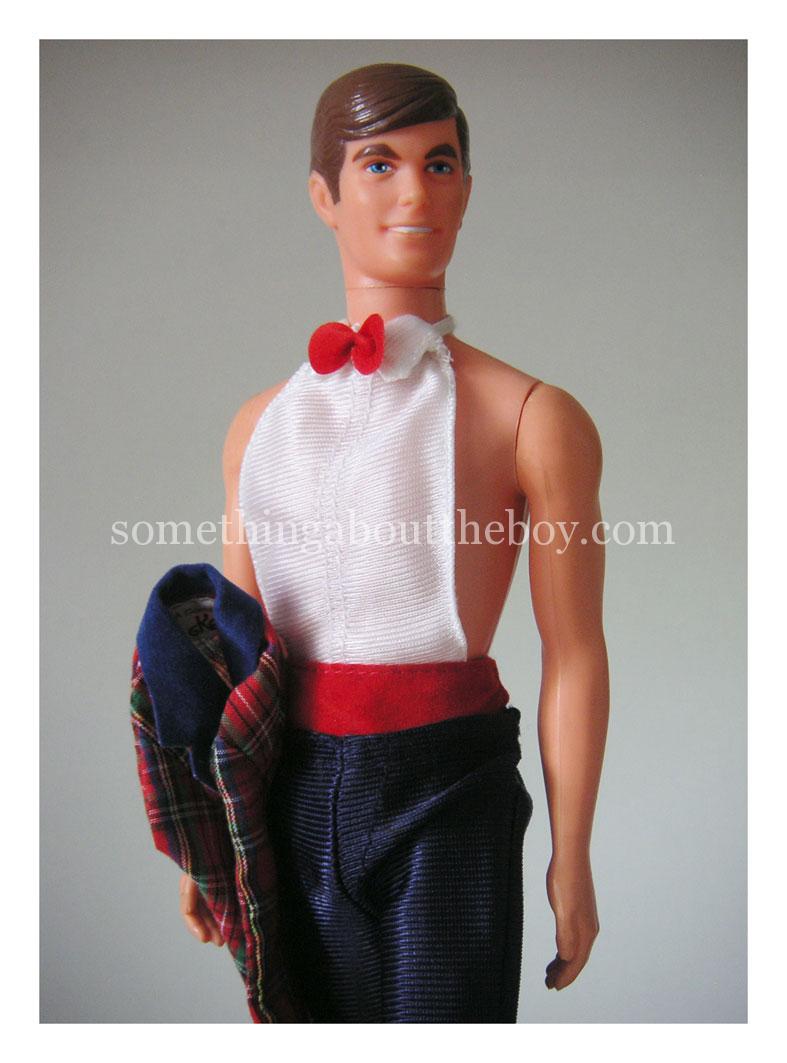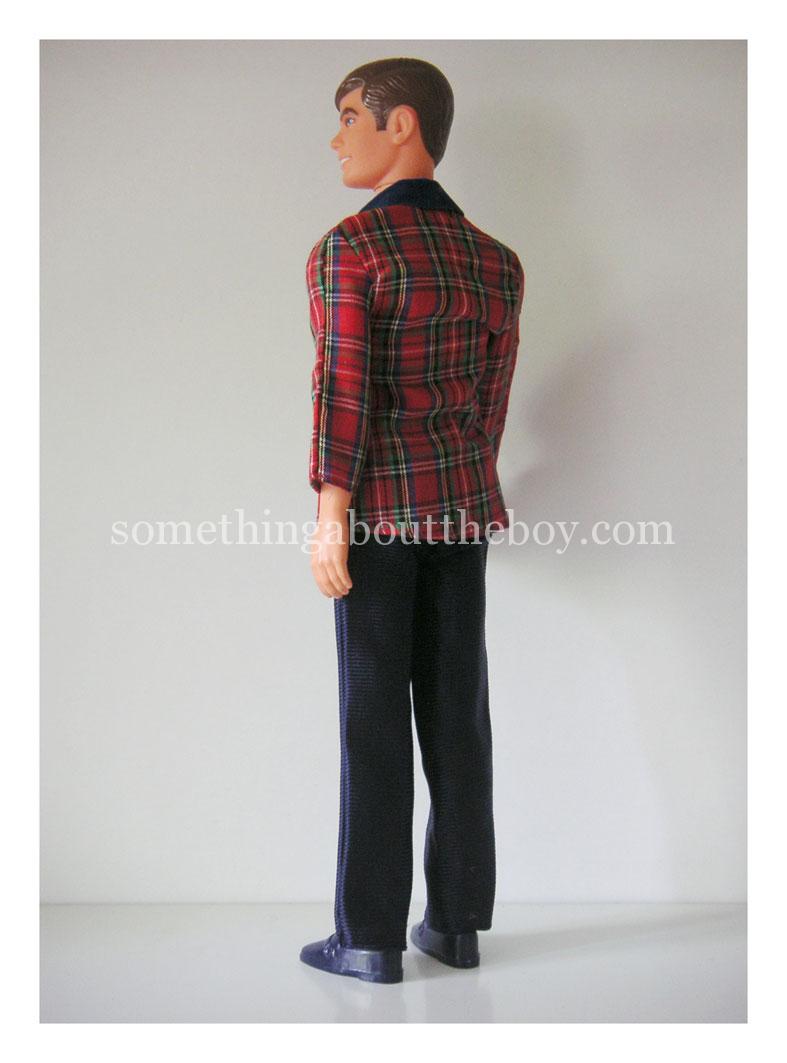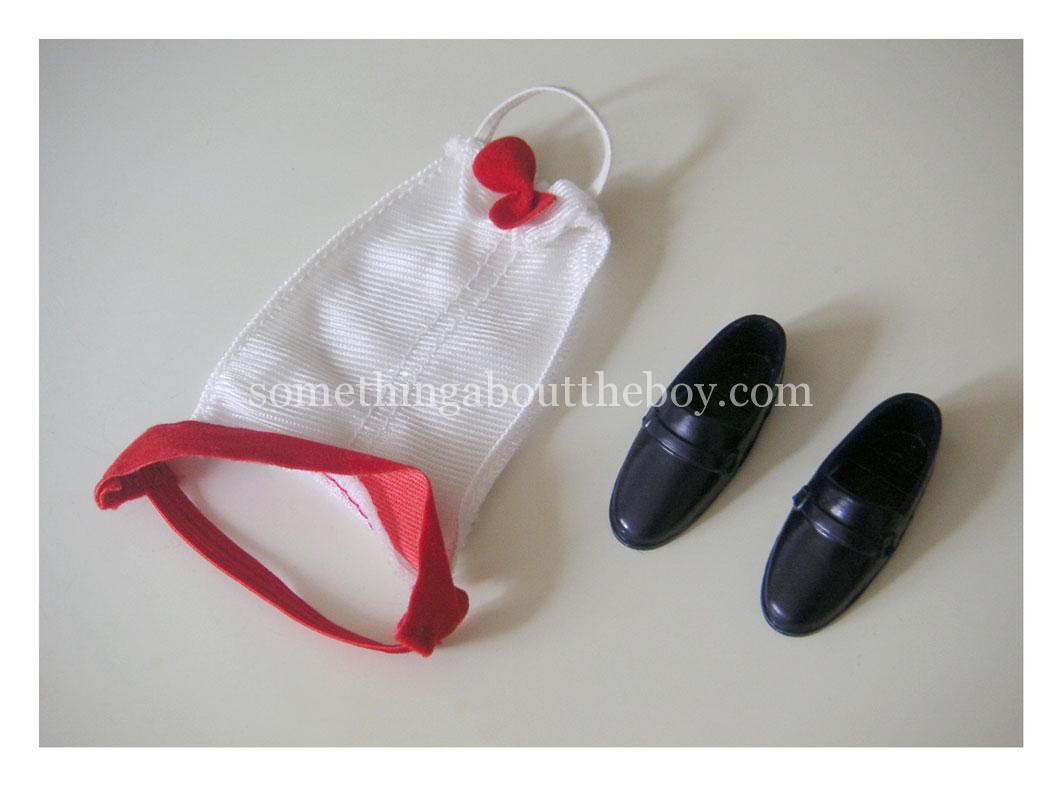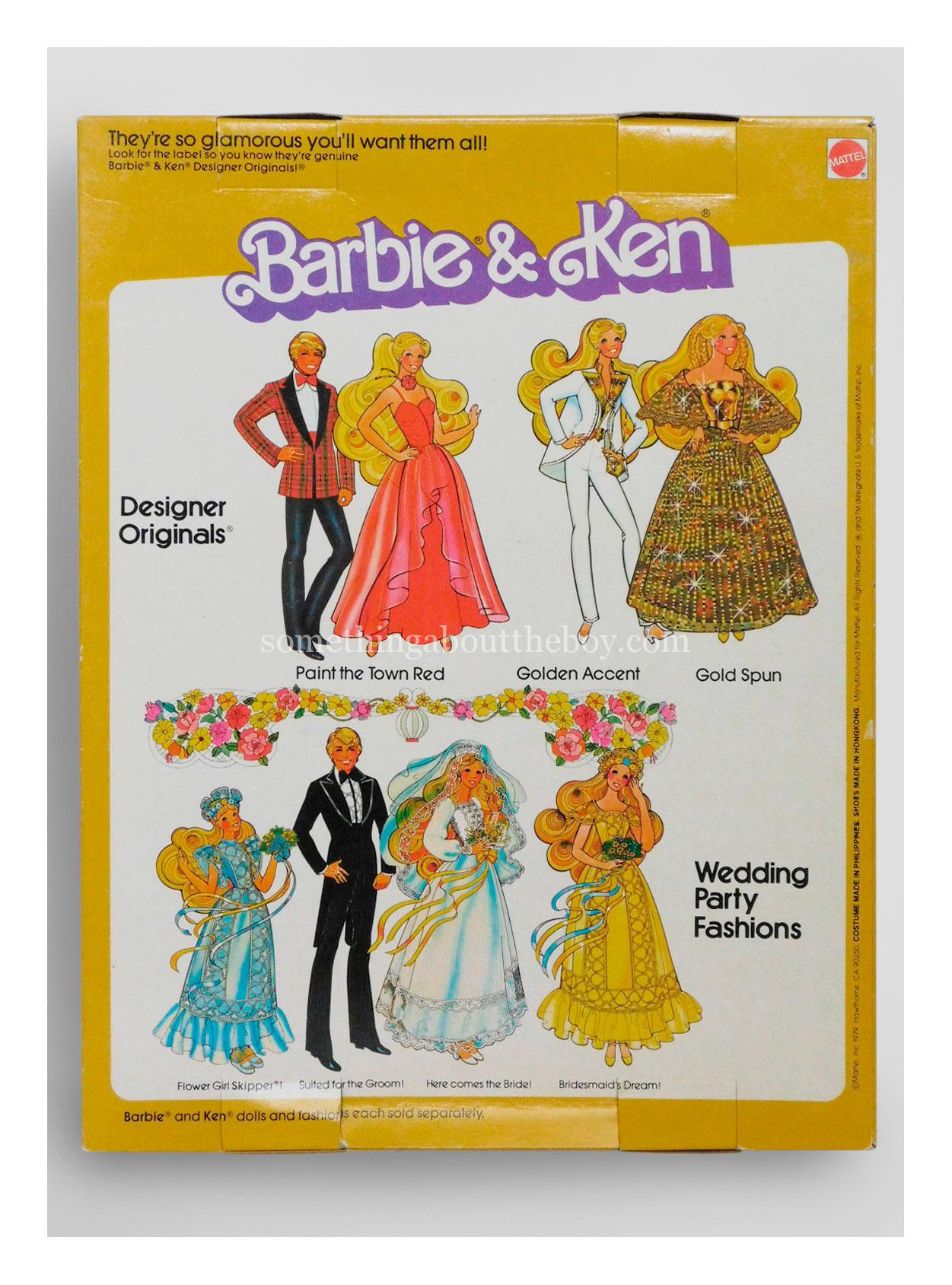 The version below is even more Chippendales-like. The variation black trousers (the regular ones are navy blue – as shown above), though not noticeable on the photos, are actually see-through!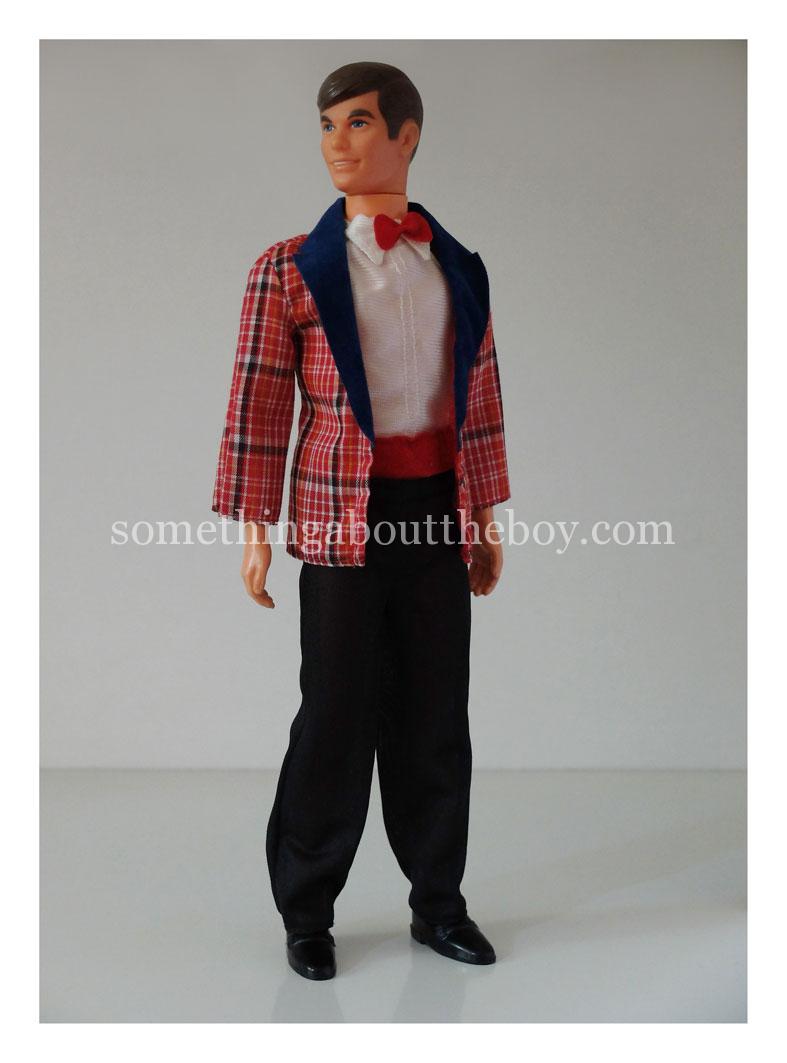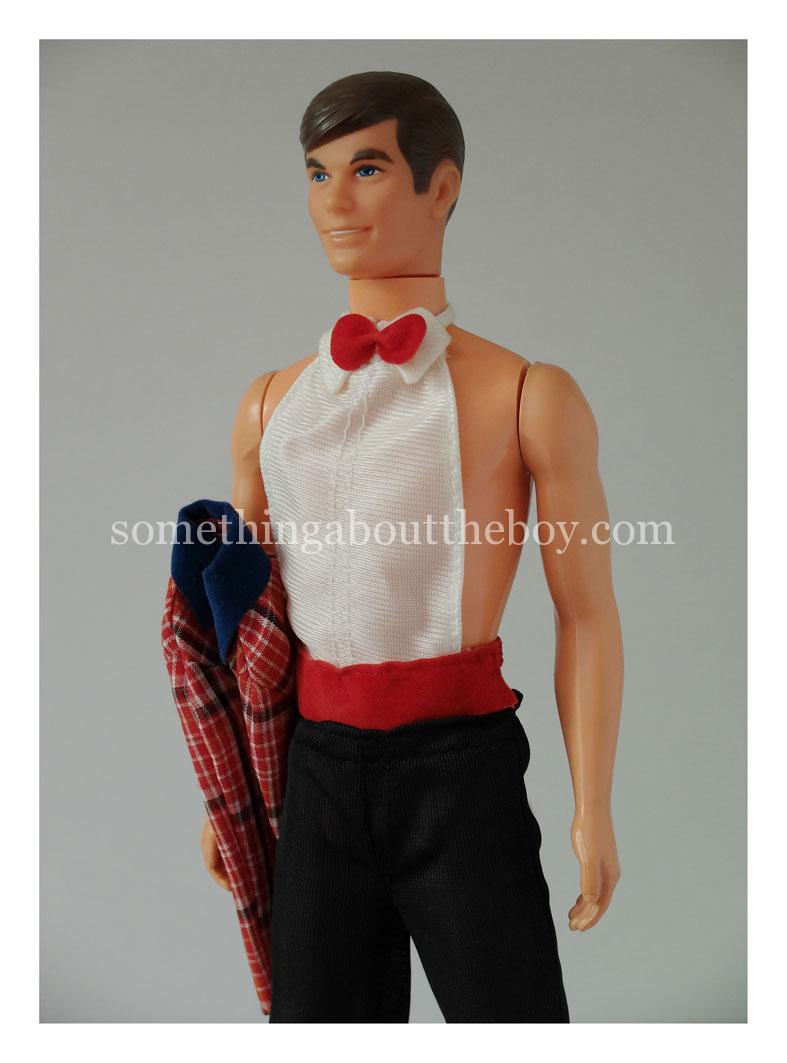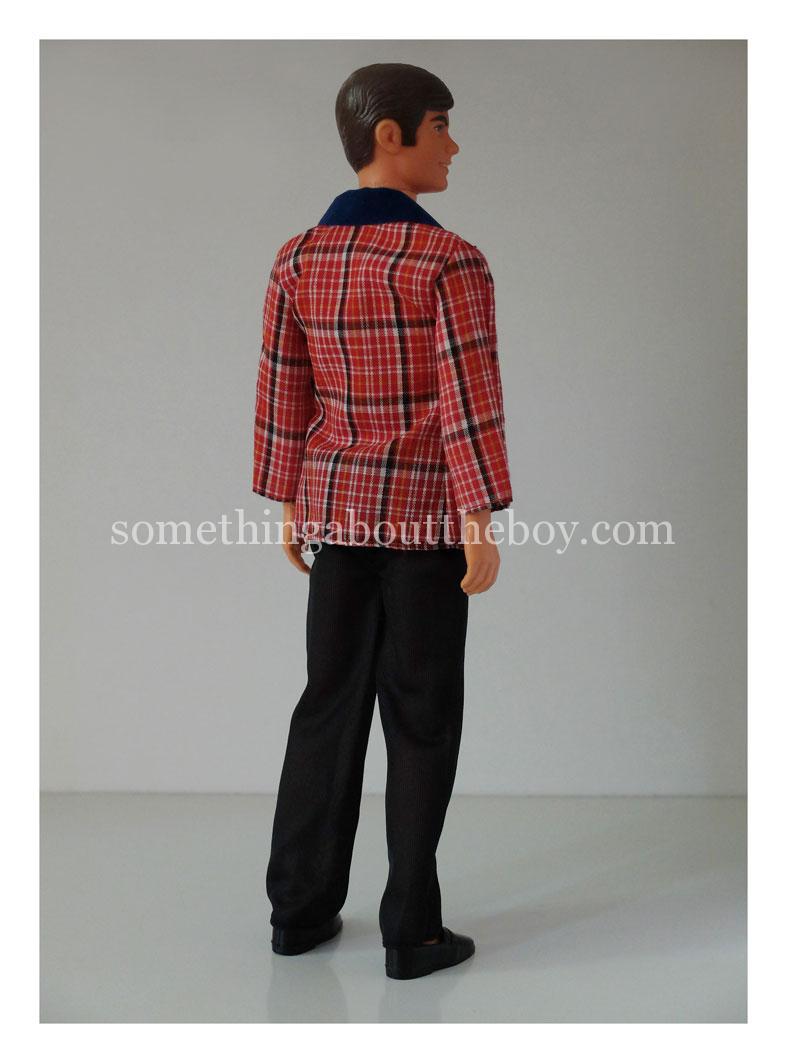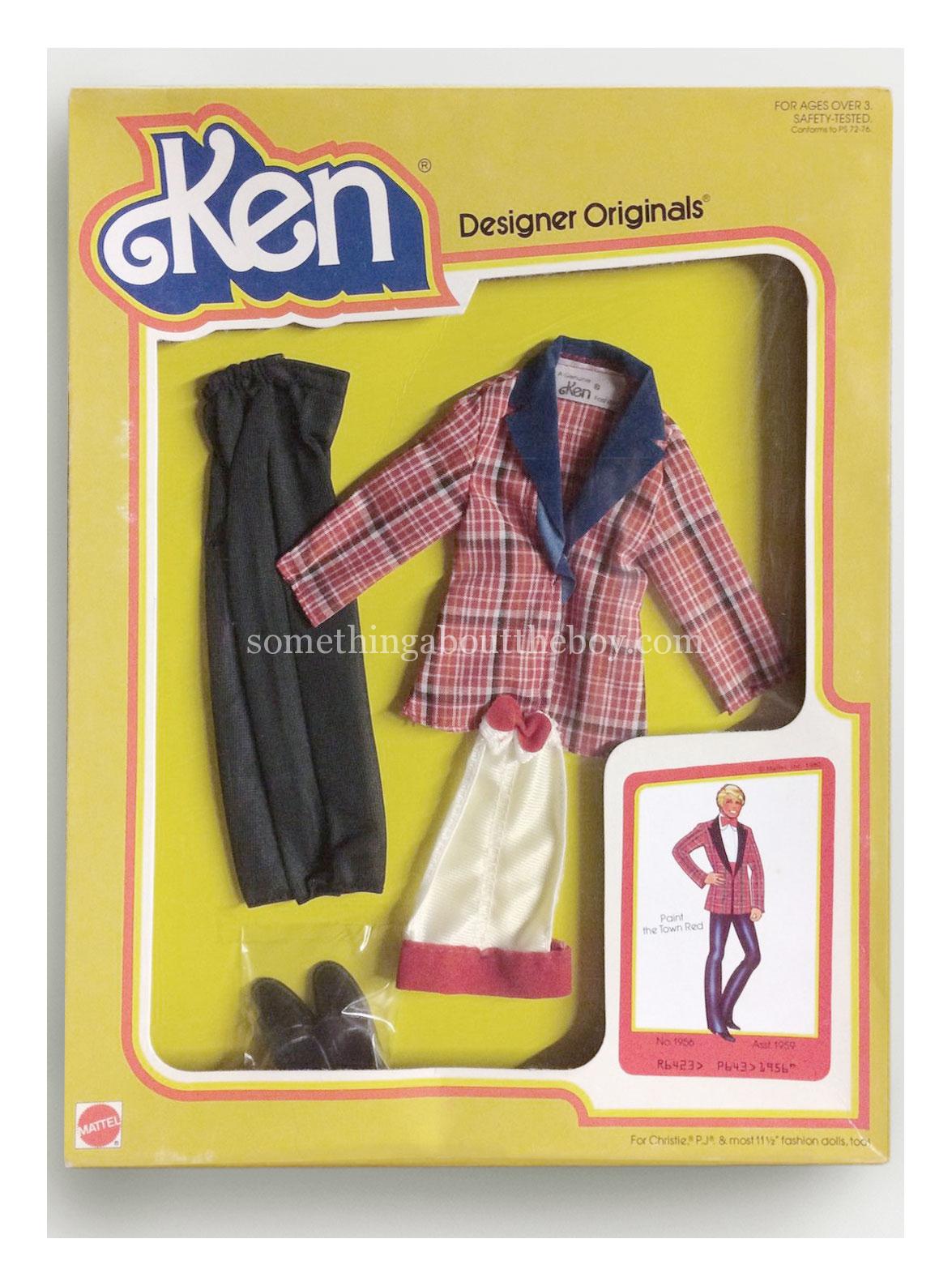 ---
BOOKLETS & CATALOGUES
The dealer catalogues often show prototypes. Here for example you can see Snowbound with goggles/sunglasses, and the Fashion Collectibles #1932 orange robe with pockets (as it appears in the illustration).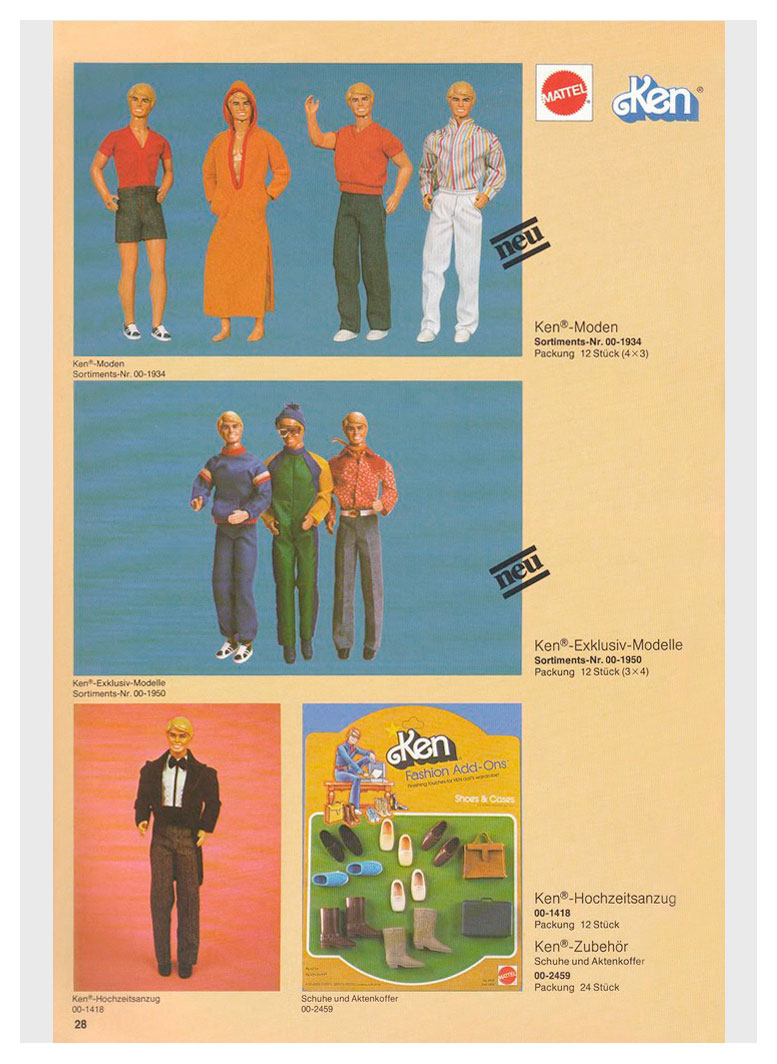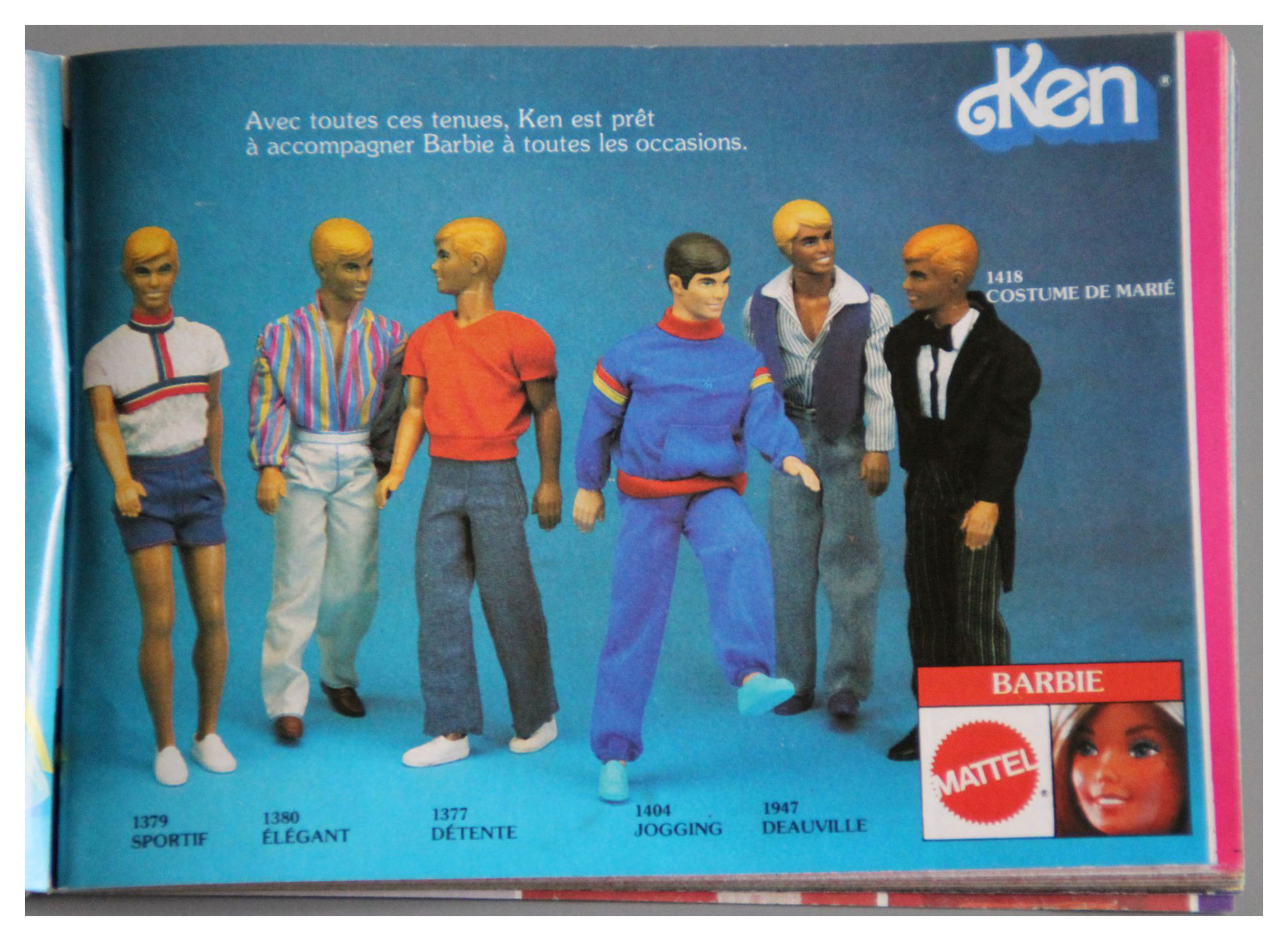 The Italian Mattel dealer catalogue shows much earlier outfits, including Best Buy Fashions #2059, which was sold in the US as a Sears store exclusive in 1977 (see section 1977 The Outfits).