1971 was the 'Scene' year. Fashion Pak items included a set of golf clubs, footwear, and shirts and slacks with accessories. As well as their continuing Casual All-Stars series (see section Casual All Stars – Sears exclusive sets 1970-73), Sears sold an exclusive Malibu Ken gift set. Mattel also introduced the tricot sock, which replaced the previous cotton-knit socks.
---
THE ENSEMBLE PAKS
THE SKIING SCENE #1438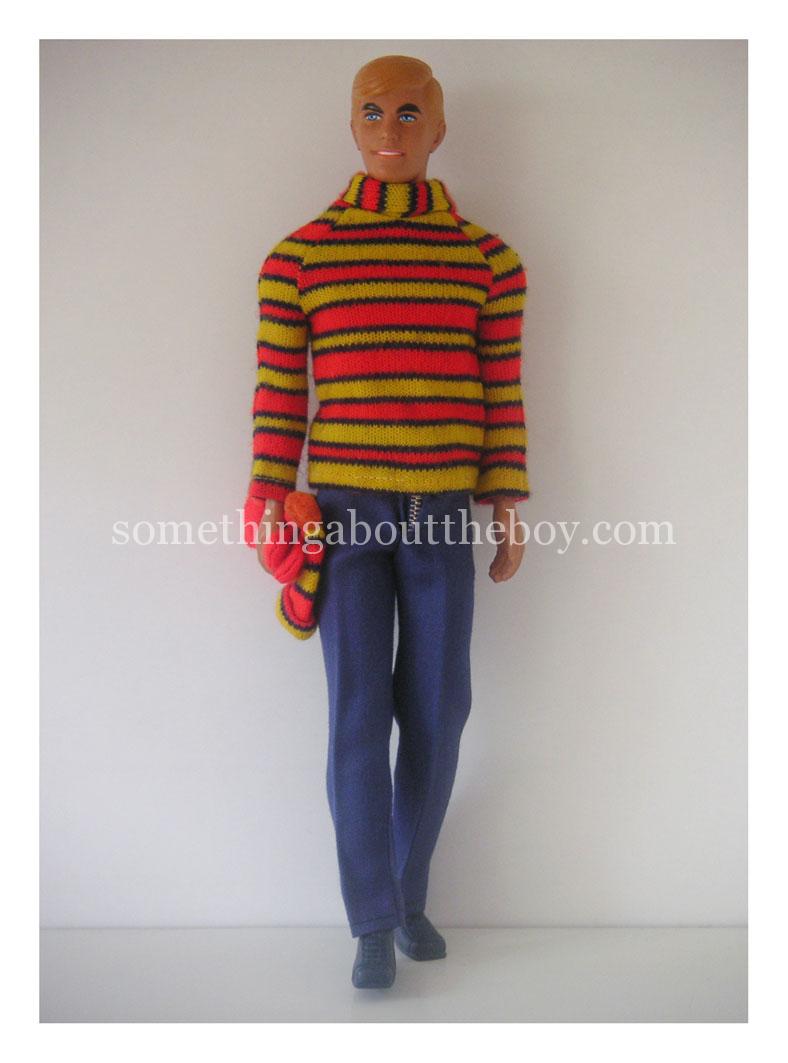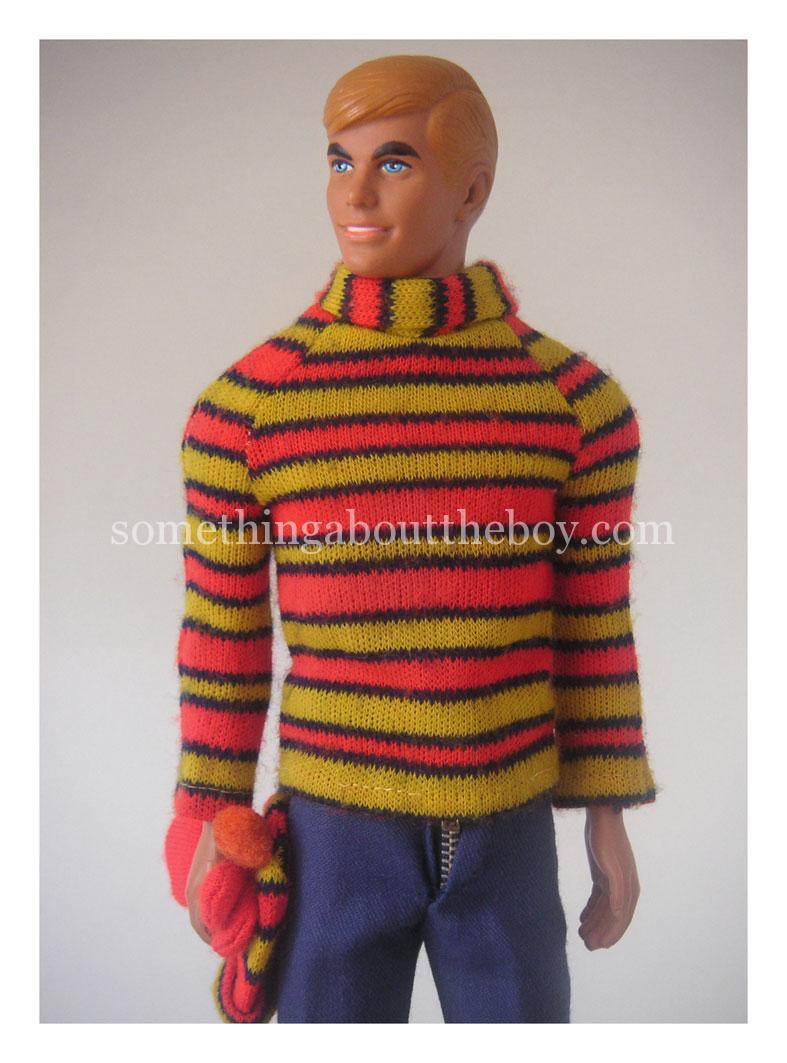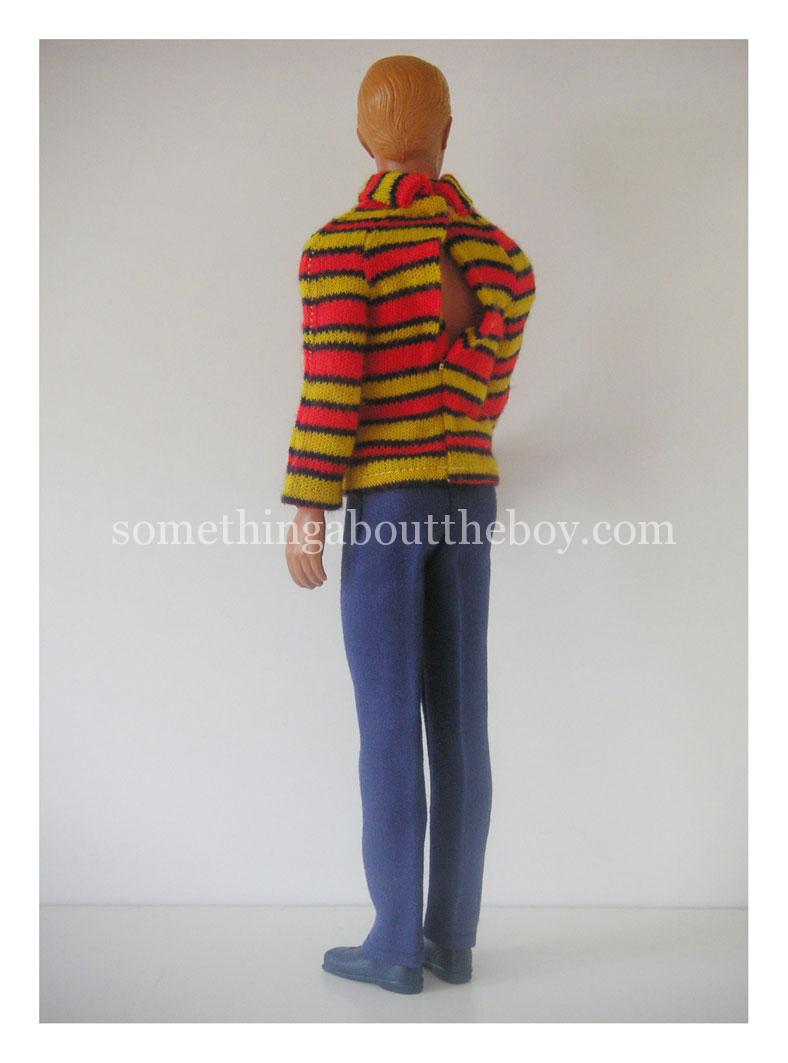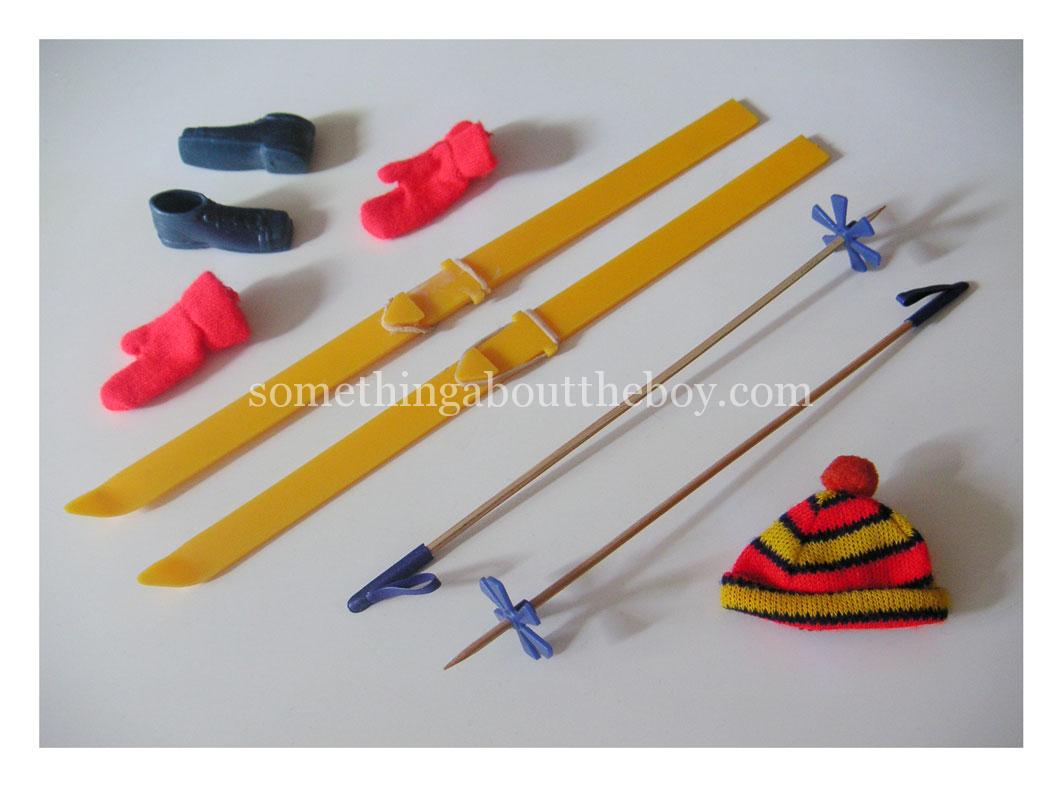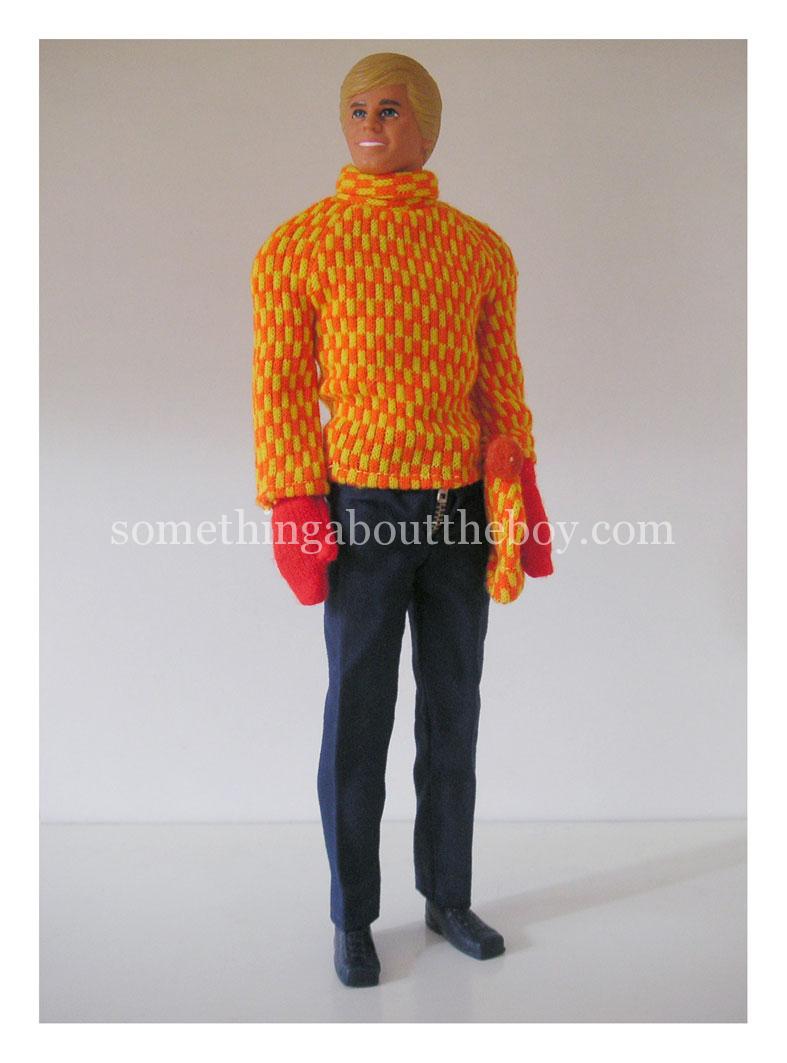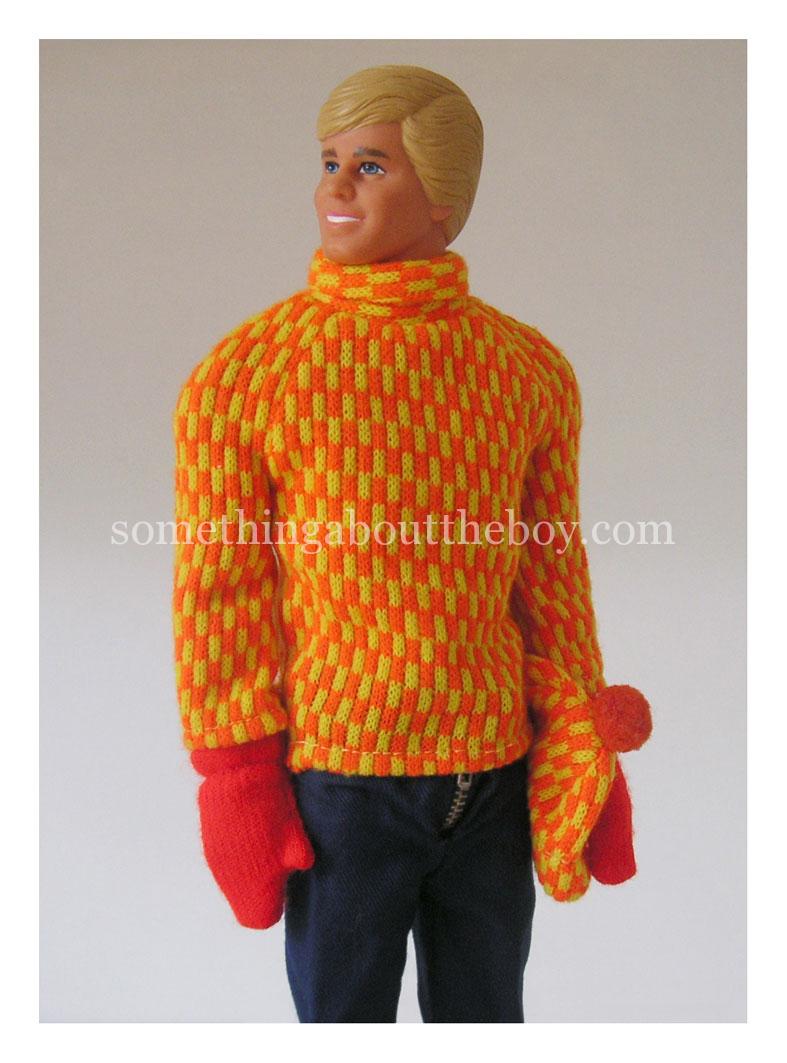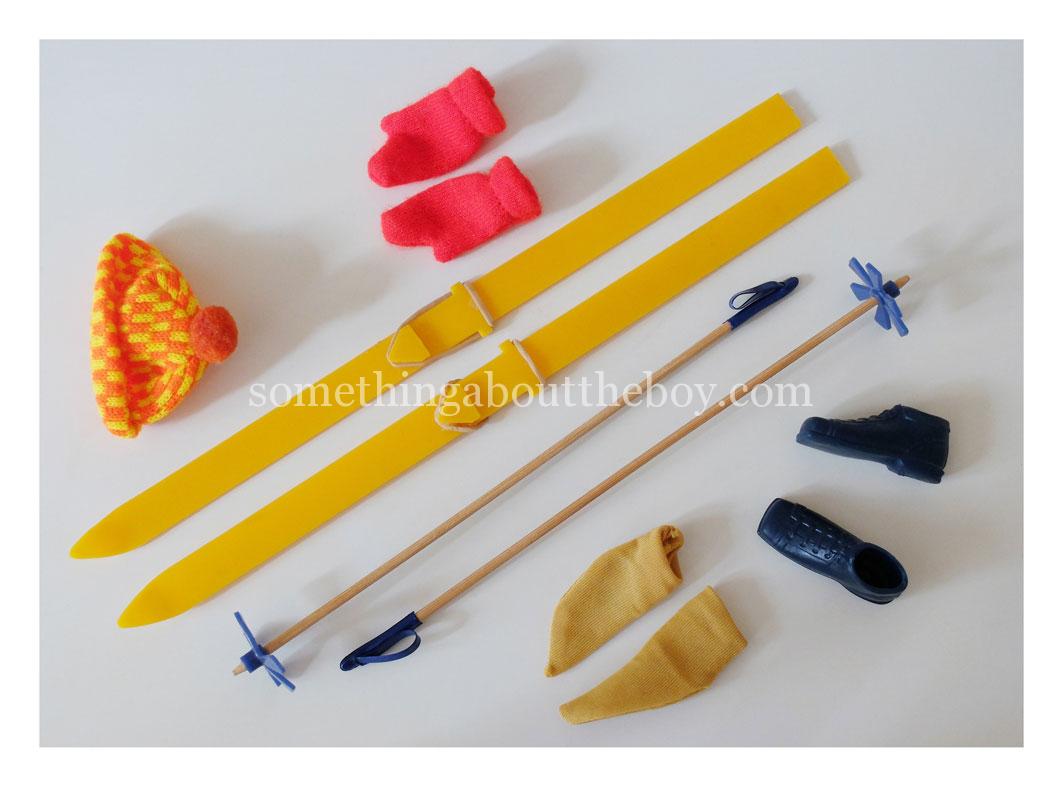 ---
THE SUEDE SCENE #1439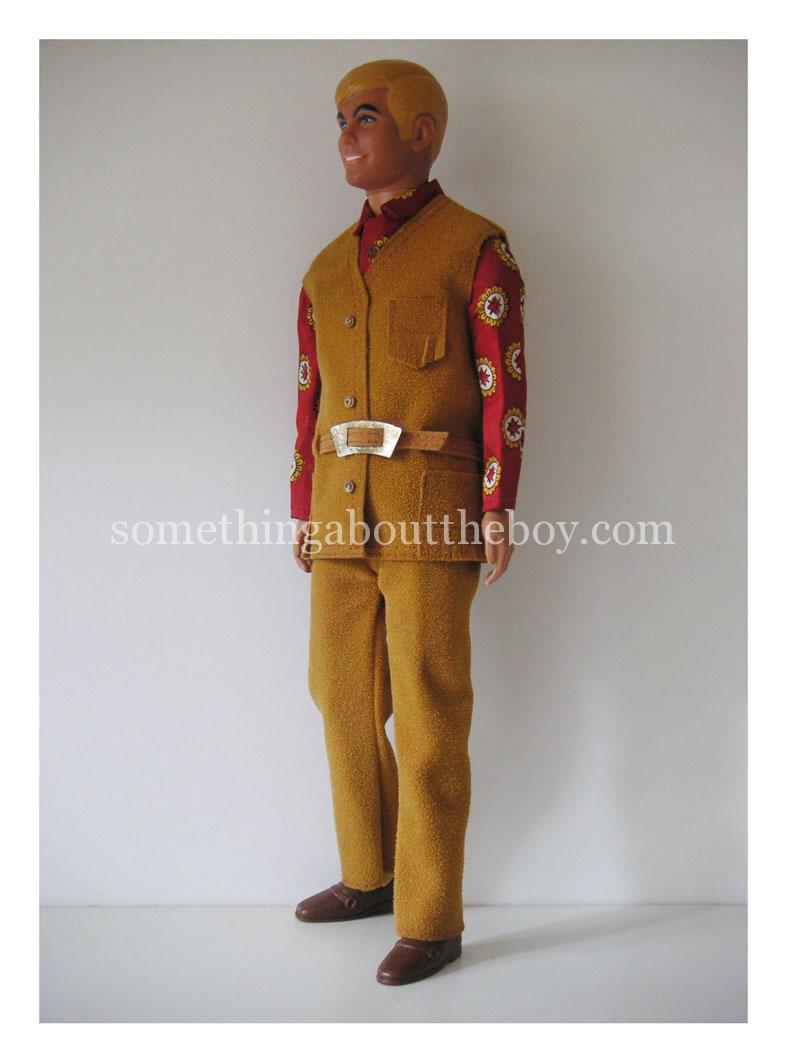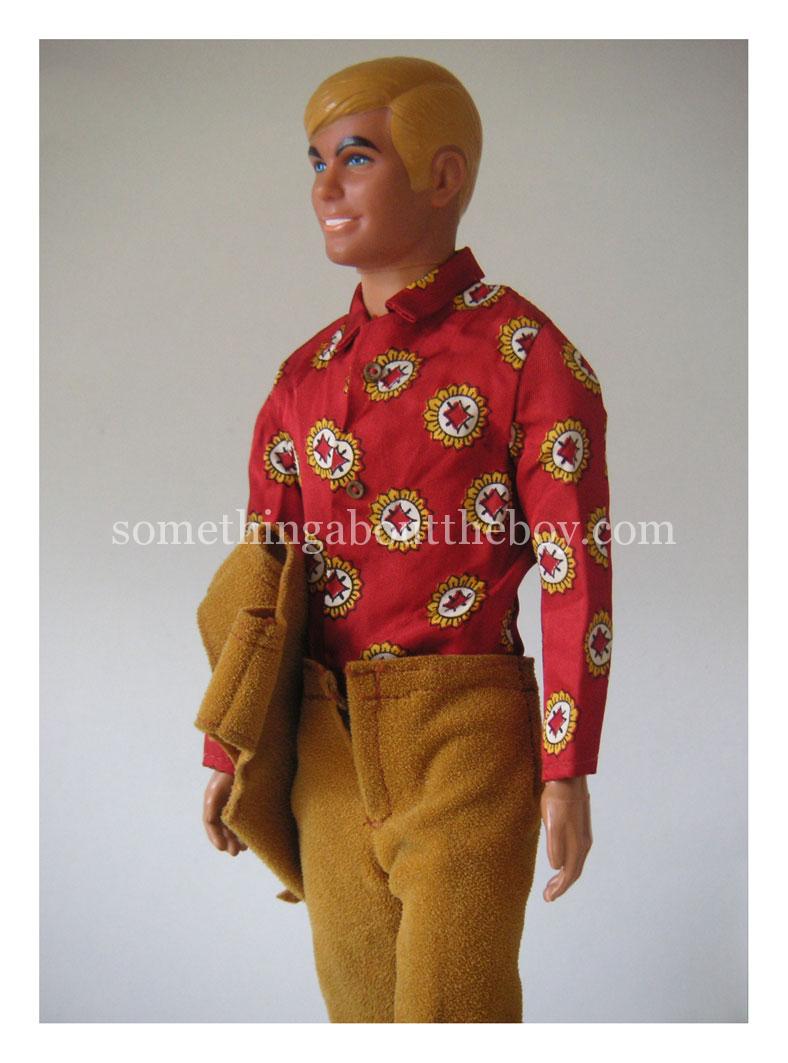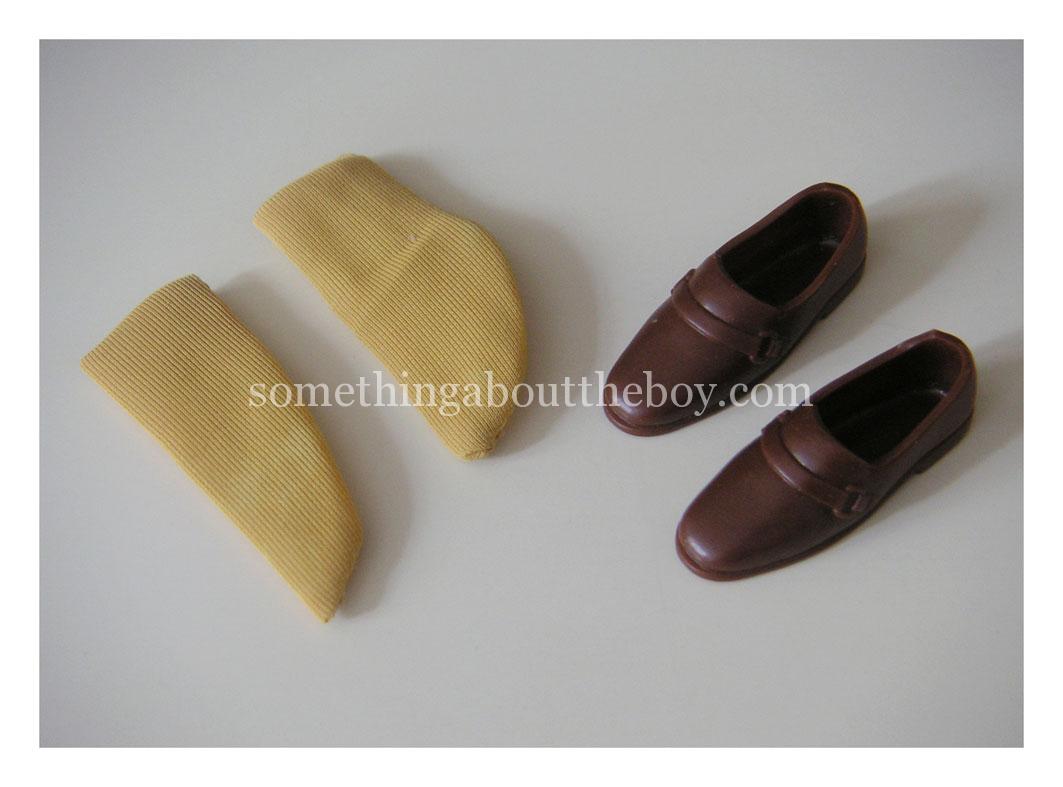 ---
THE SEA SCENE #1449
Almost everywhere online you will find The Casual Scene and The Sea Scene listed the wrong way around. The confusion seems to stem from a misprint in the Mattel Dolls '71 dealer catalogue, which was taken as fact and printed in a Barbie guide book. However, every other 1971 reference to these outfits, from the Barbie booklets, Mattel toy supplements and Fan Club magazines to the Sears Wish Book and the stickers on packaging, has the outfits titled as shown here (see also the Booklets & Catalogues section at bottom of page).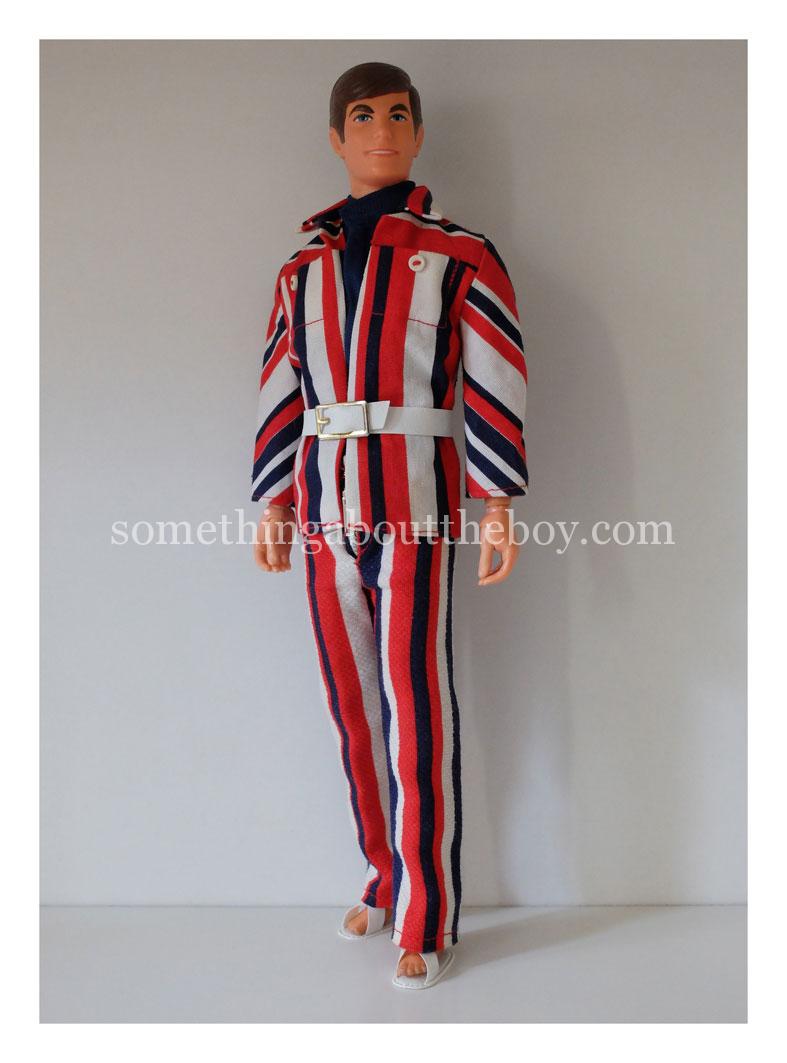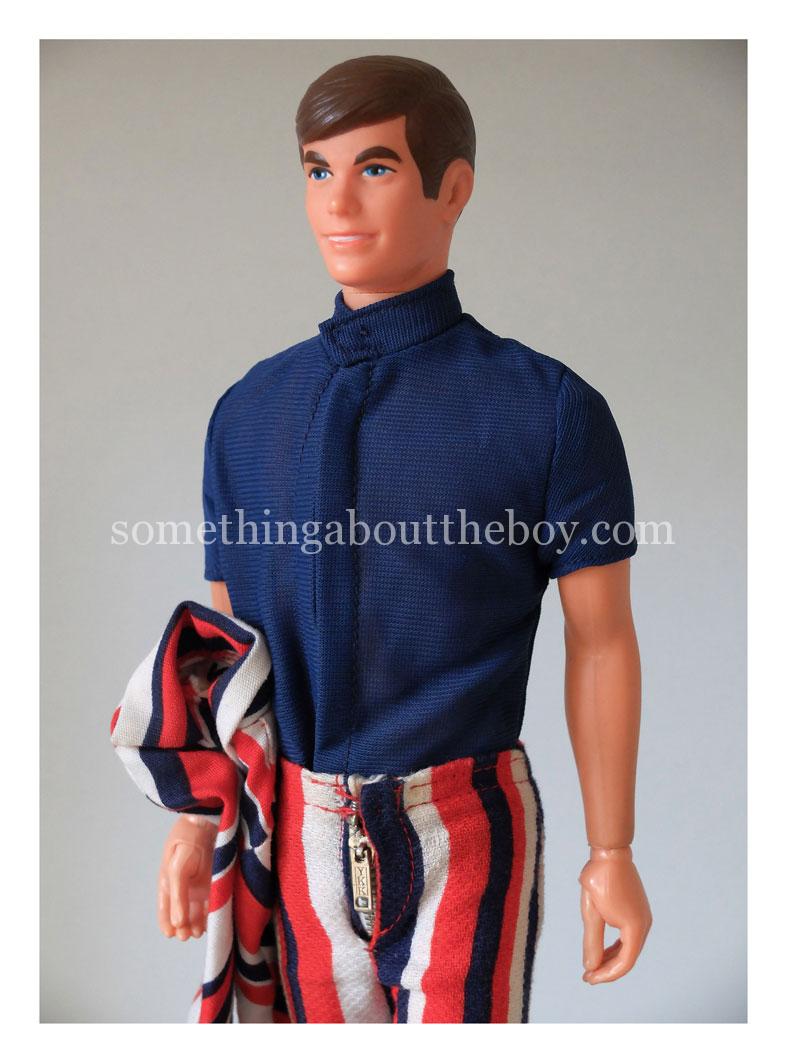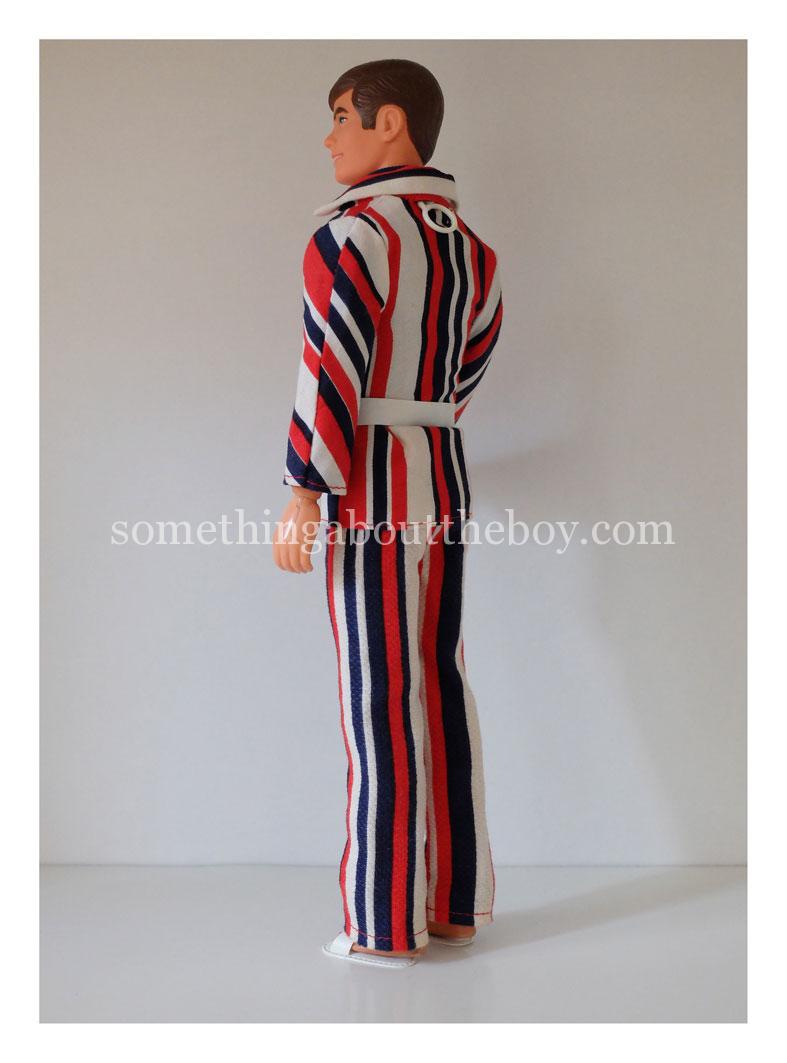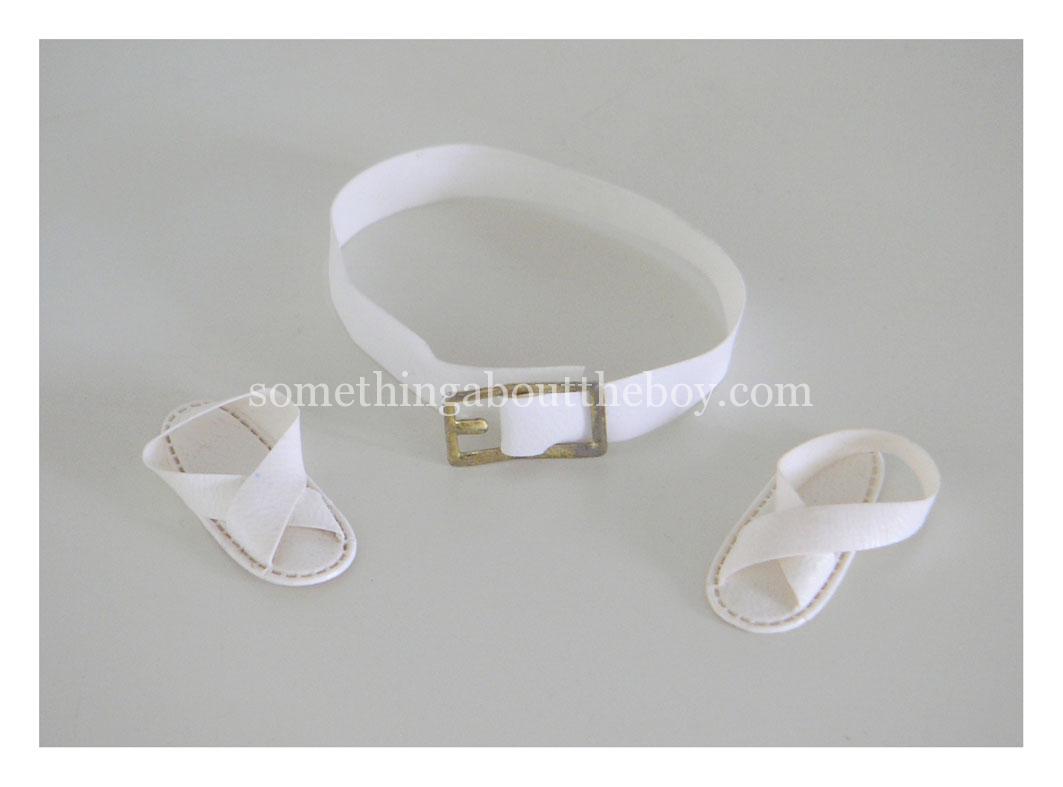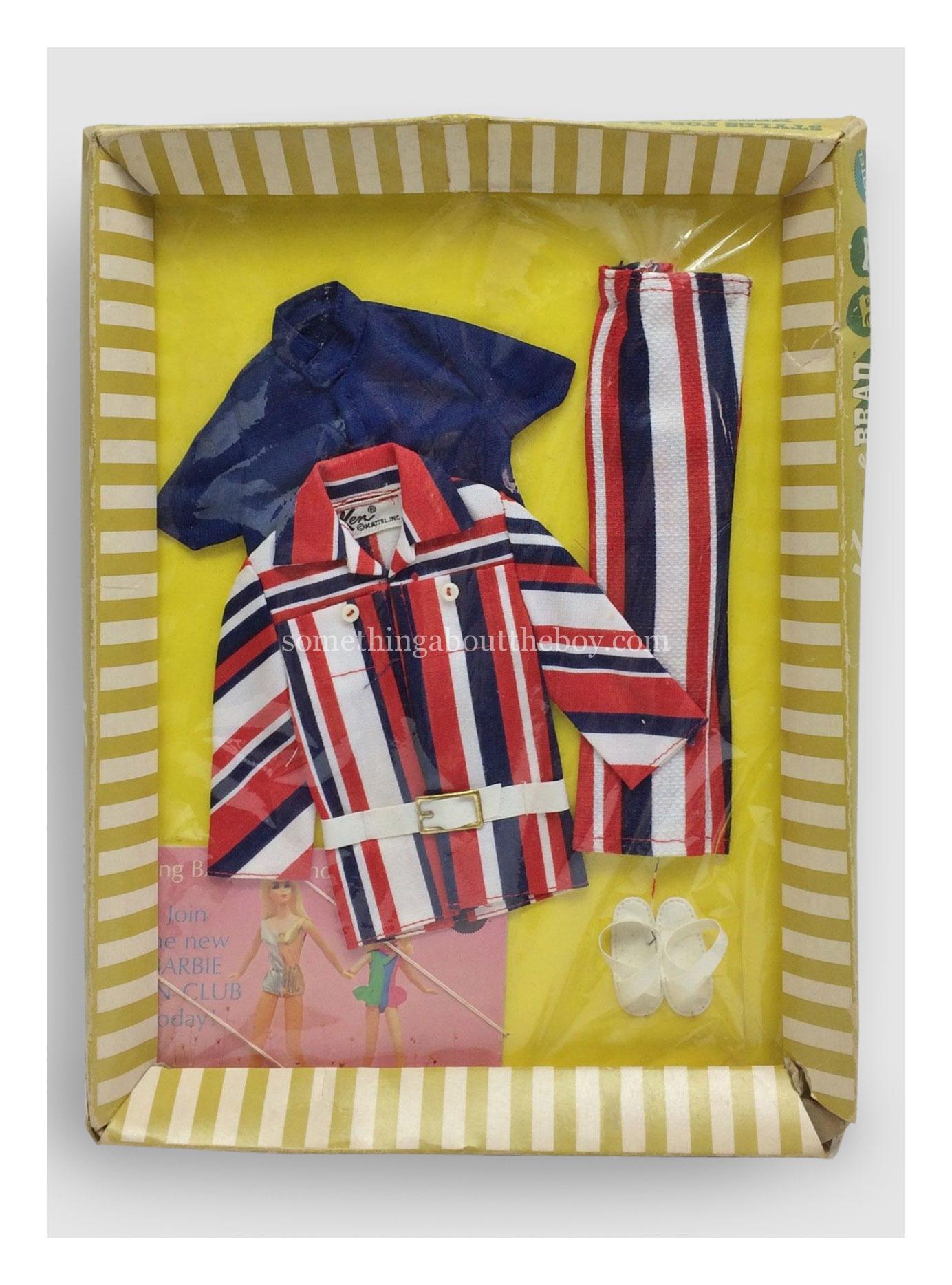 ---
THE CASUAL SCENE #1472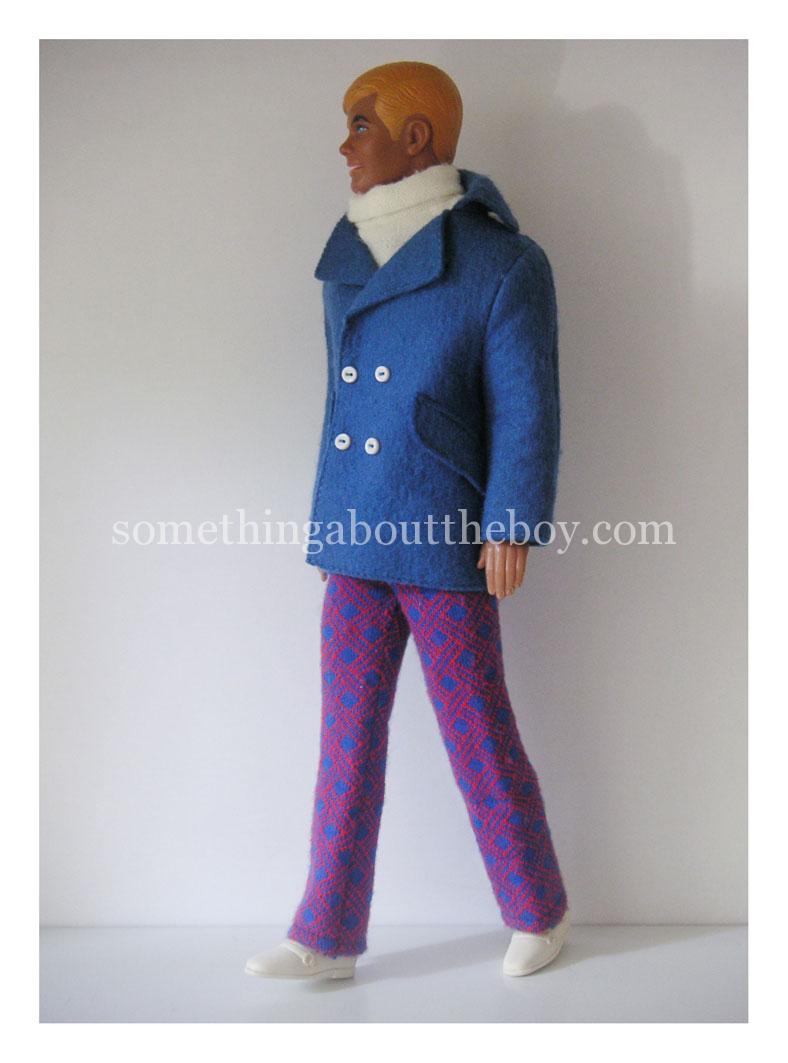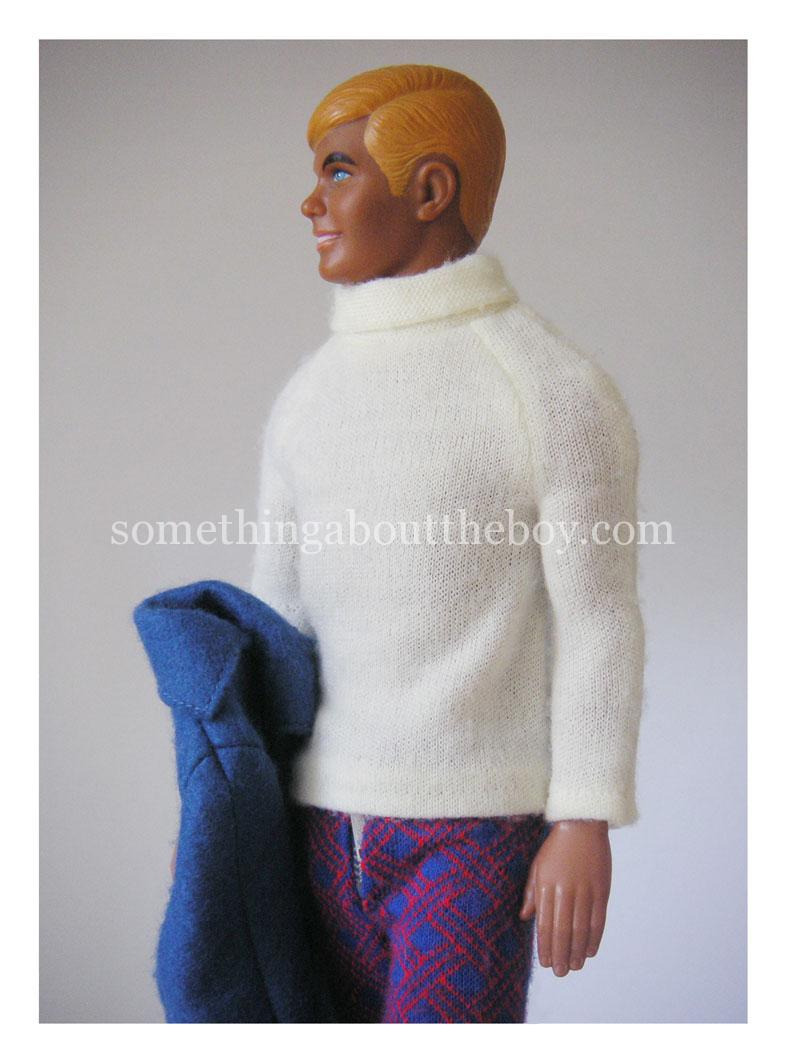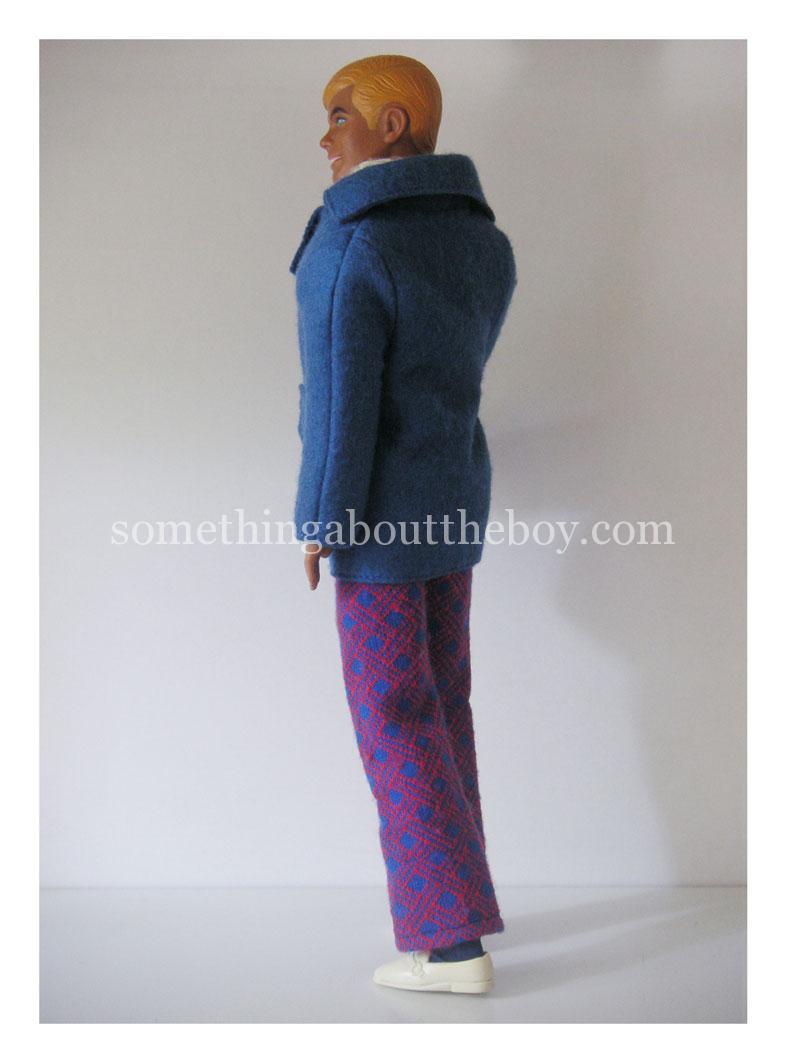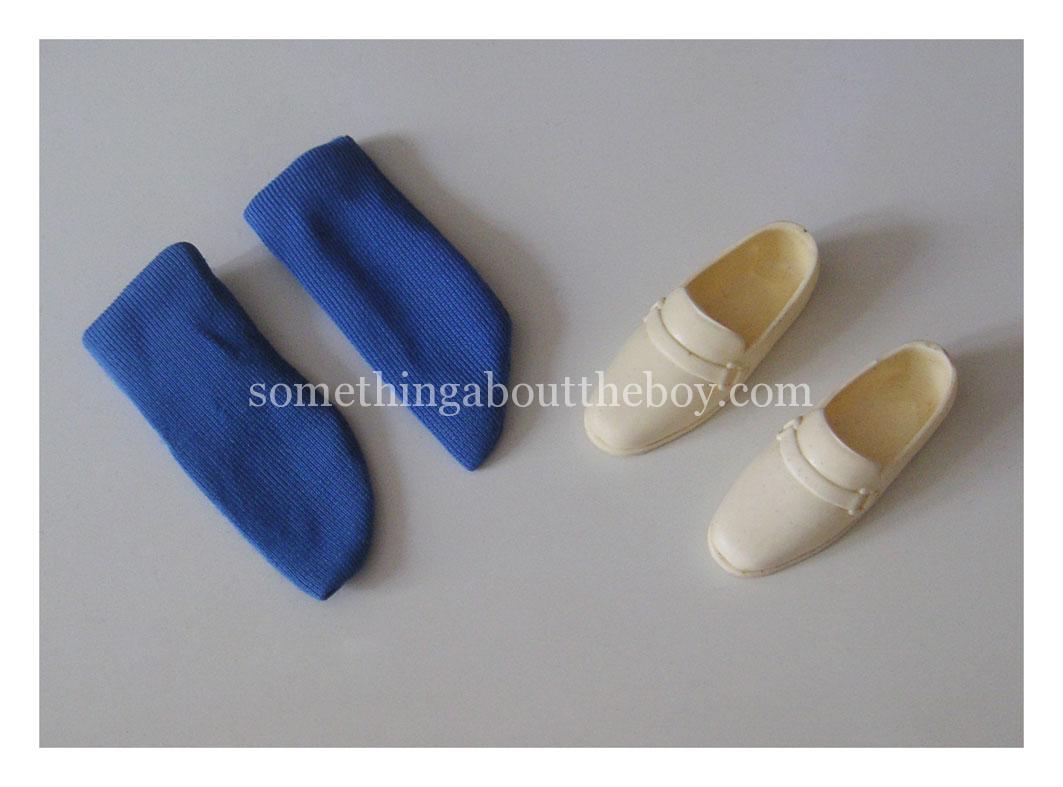 ---
THE V.I.P. SCENE #1473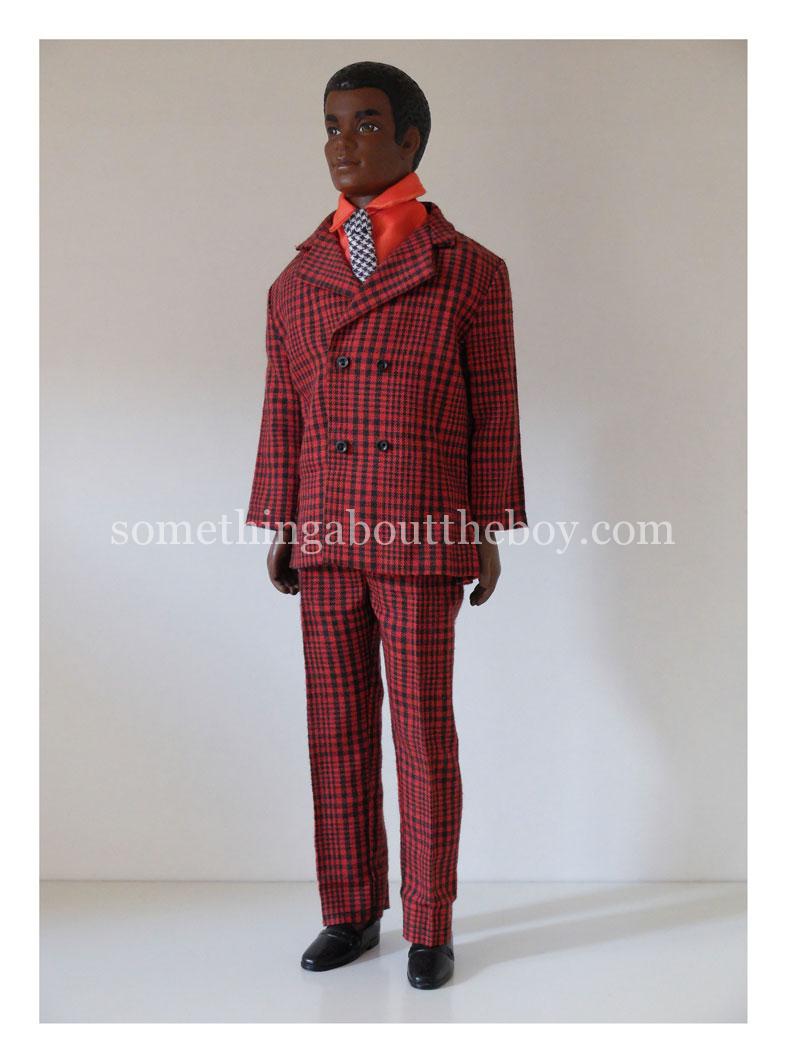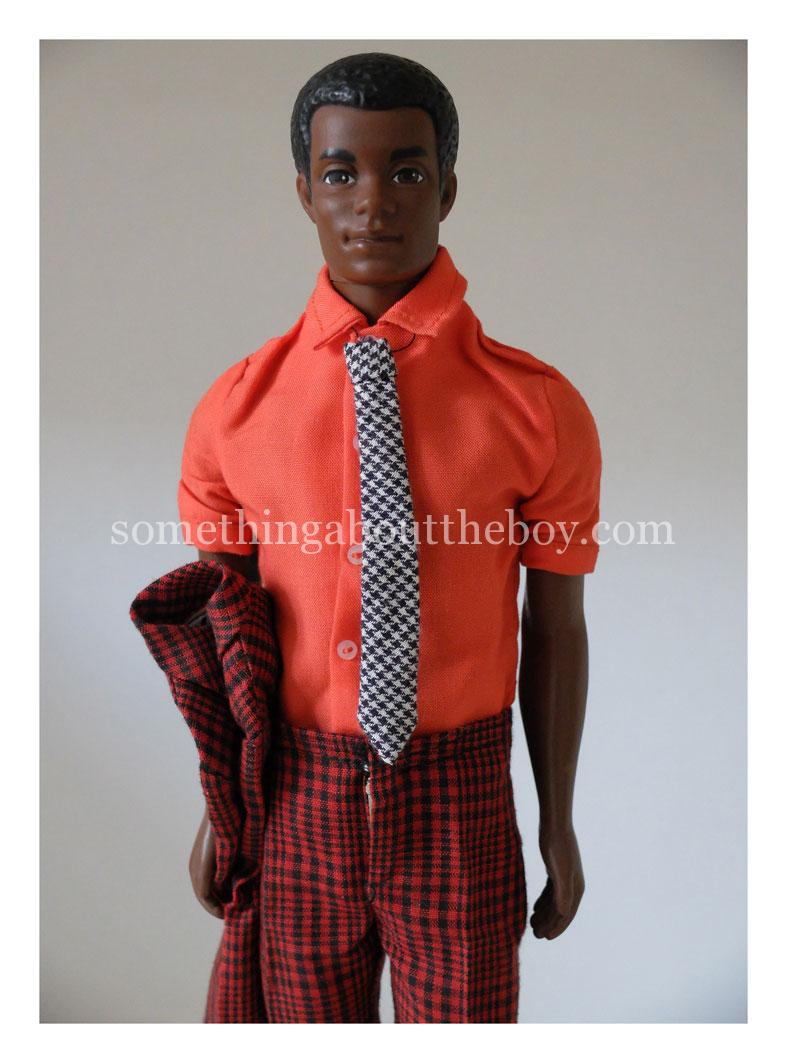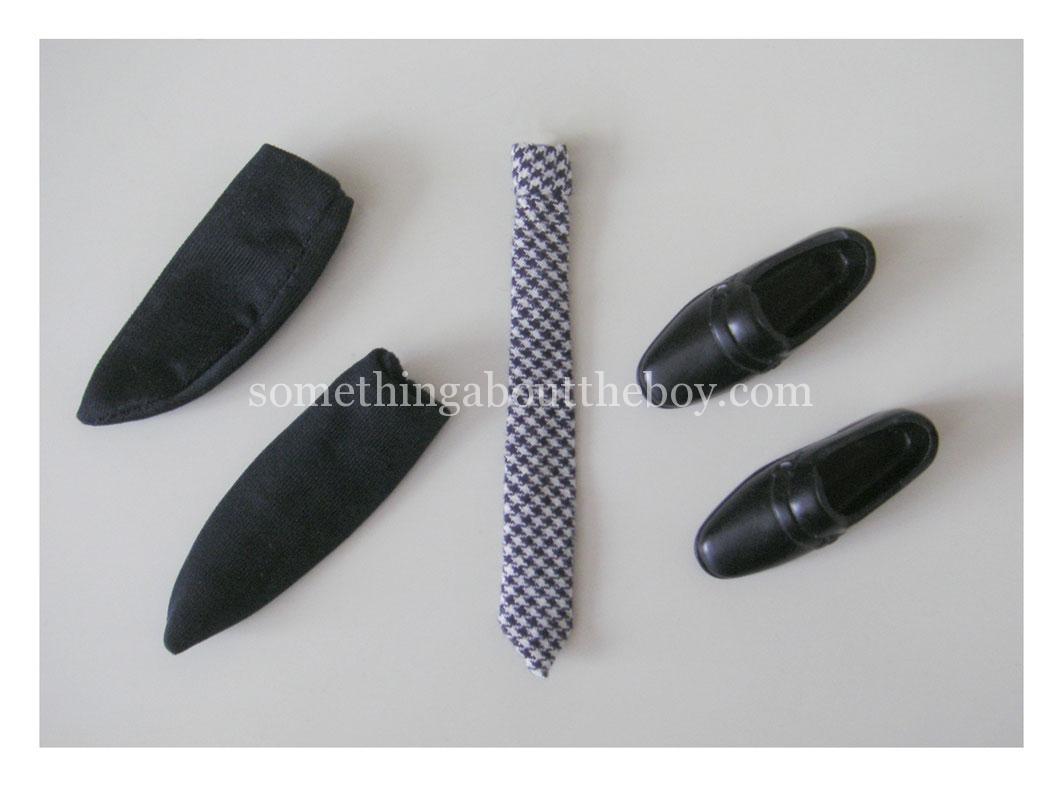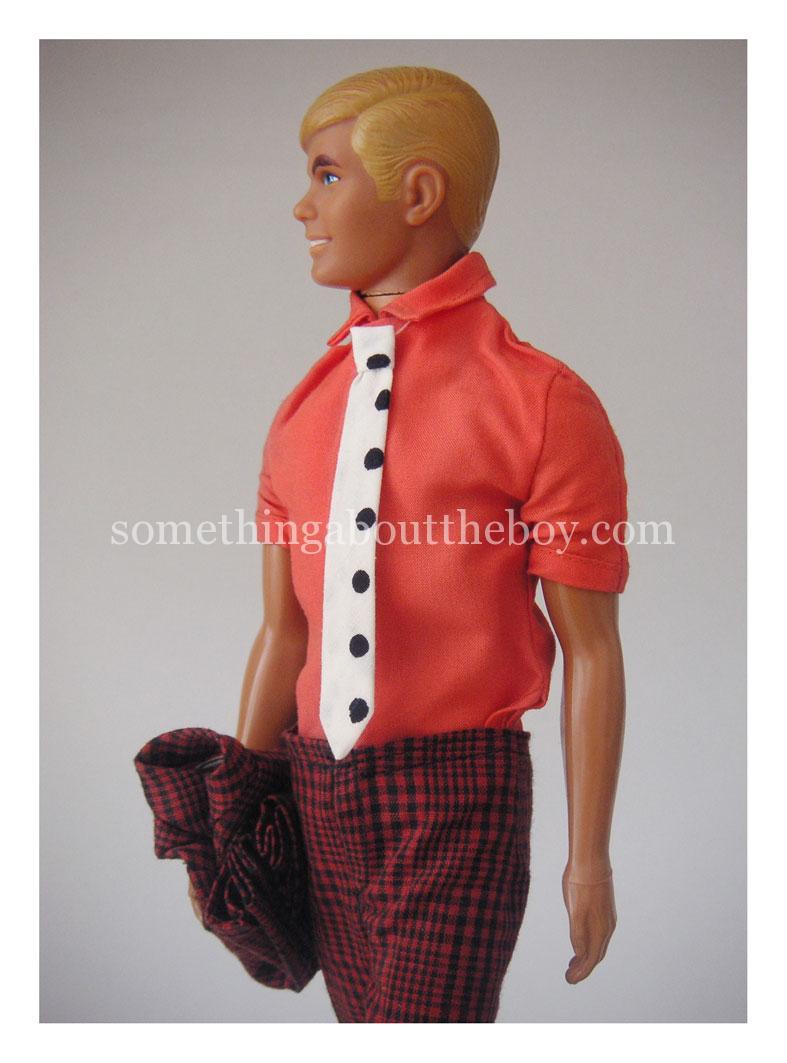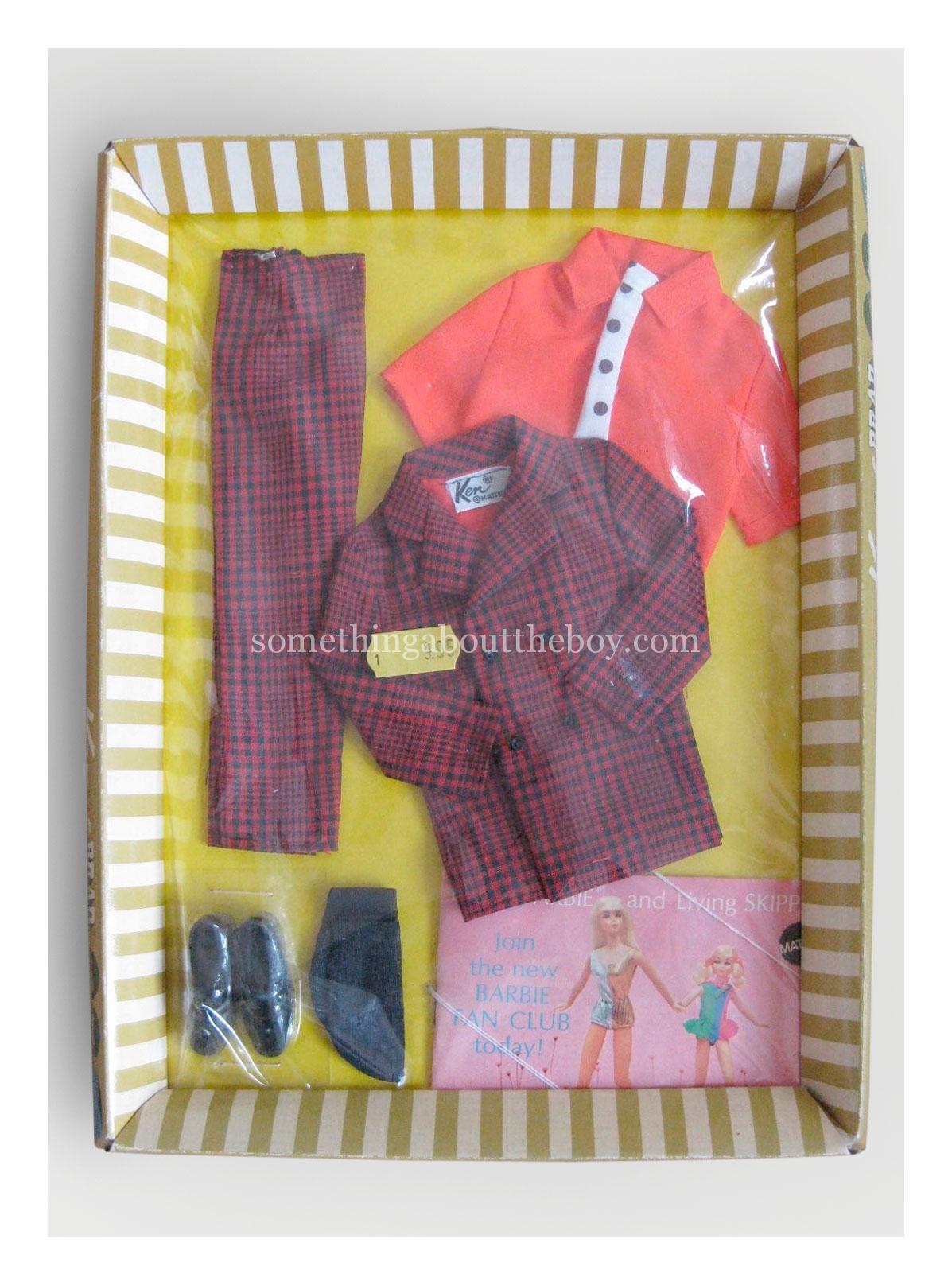 ---
THE NIGHT SCENE #1496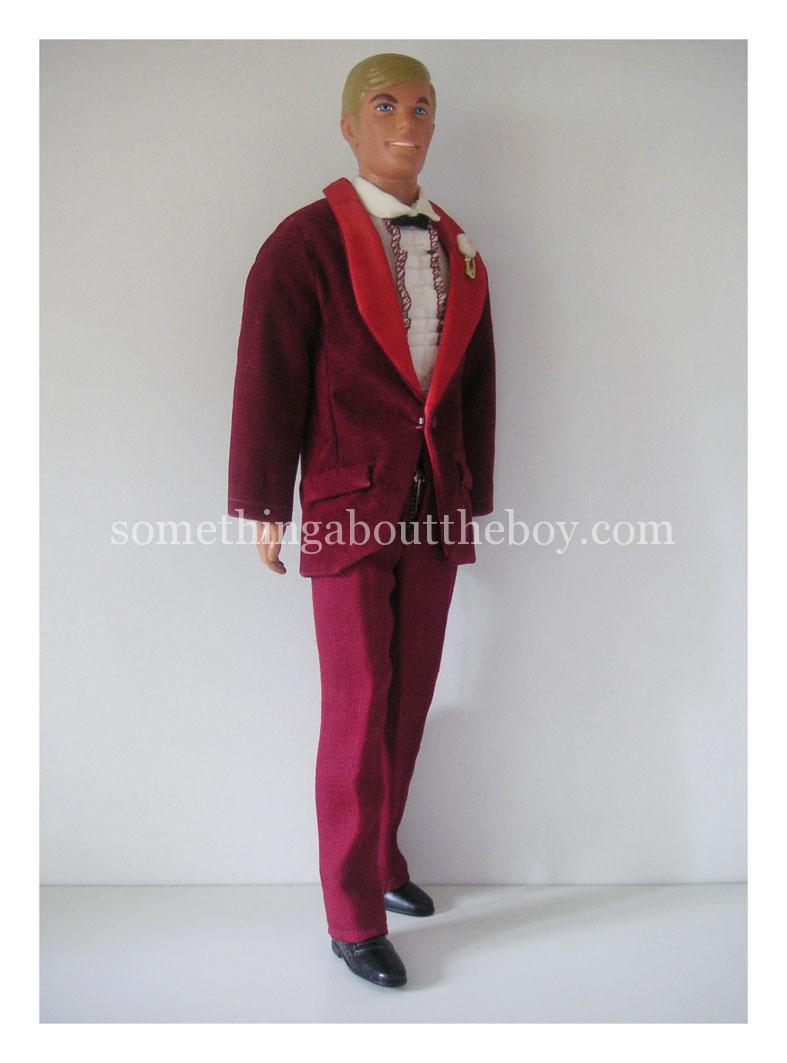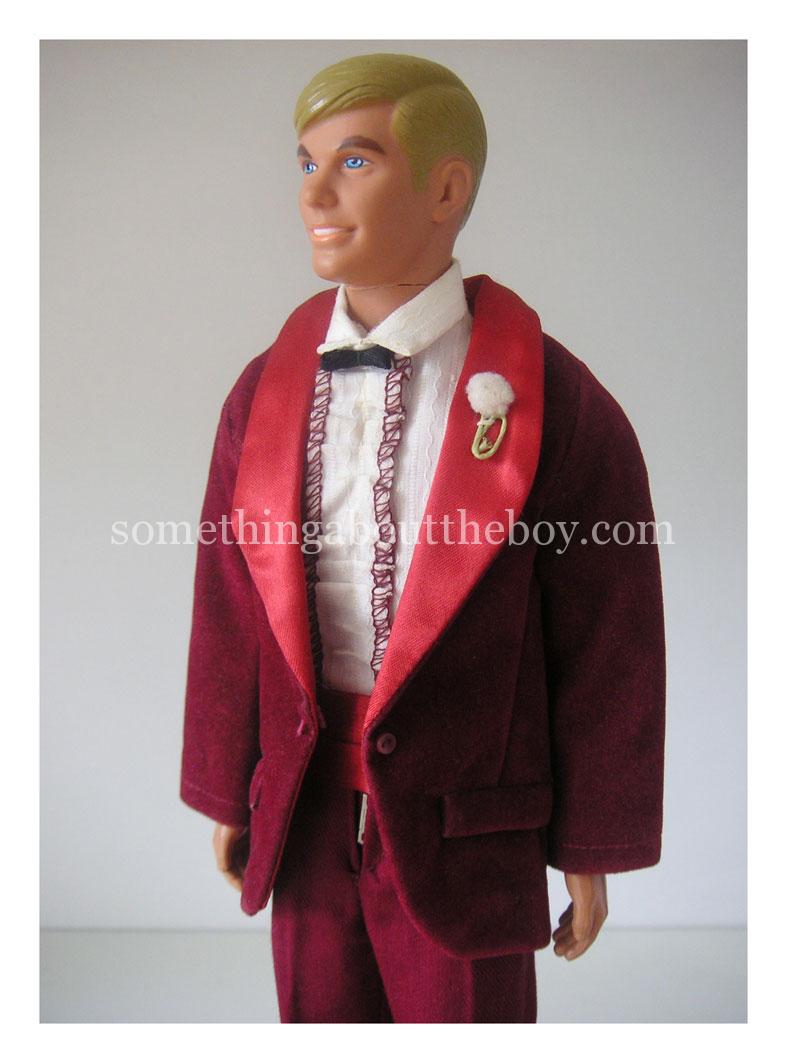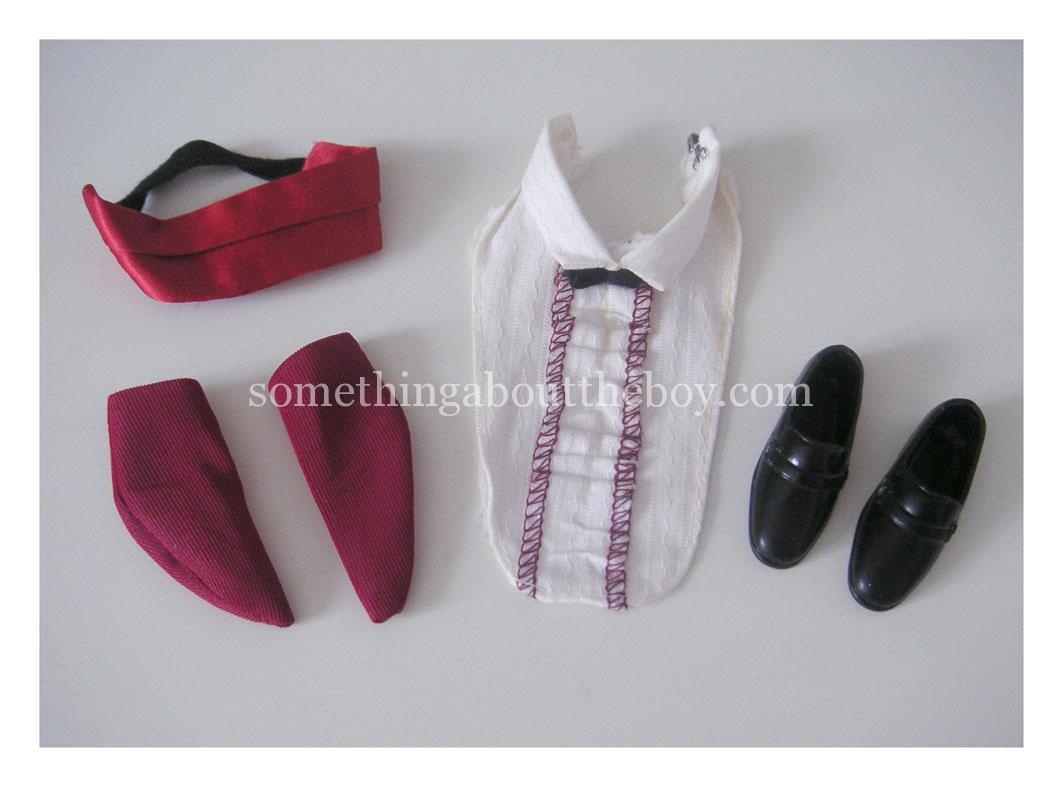 The variation of The Night Scene (below) is very subtle. It uses a darker satin fabric on lapels and cummerbund and, unlike the regular version, this satin fabric is also used for the jacket pockets.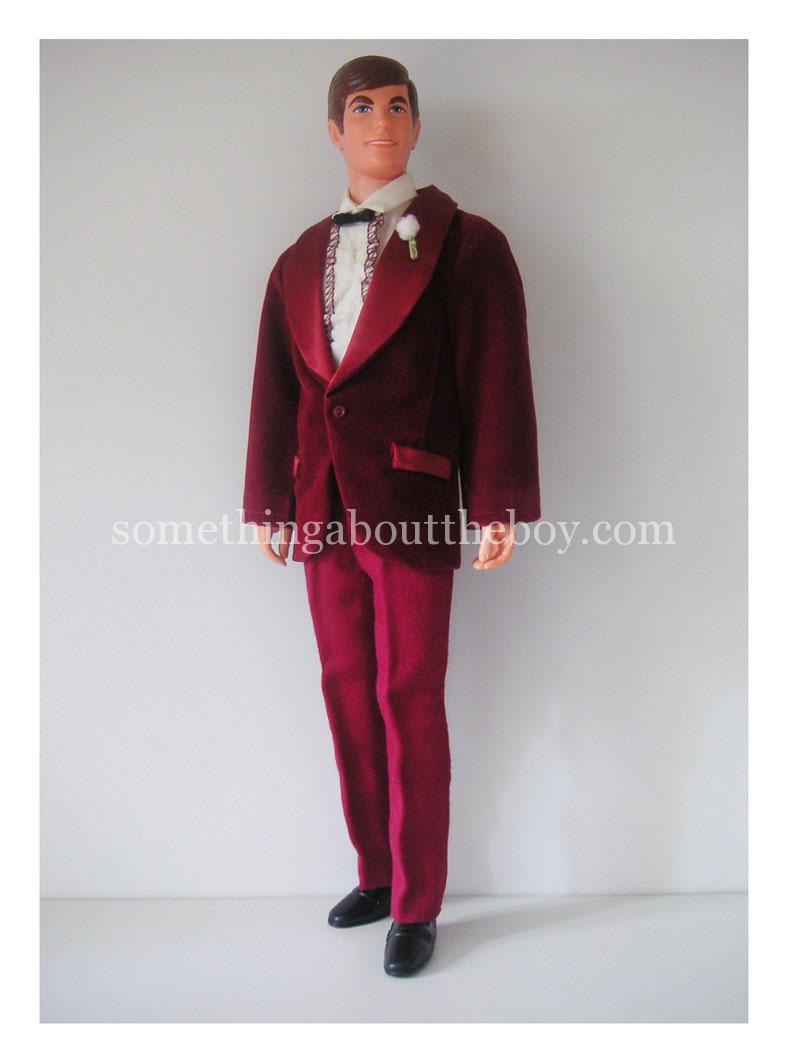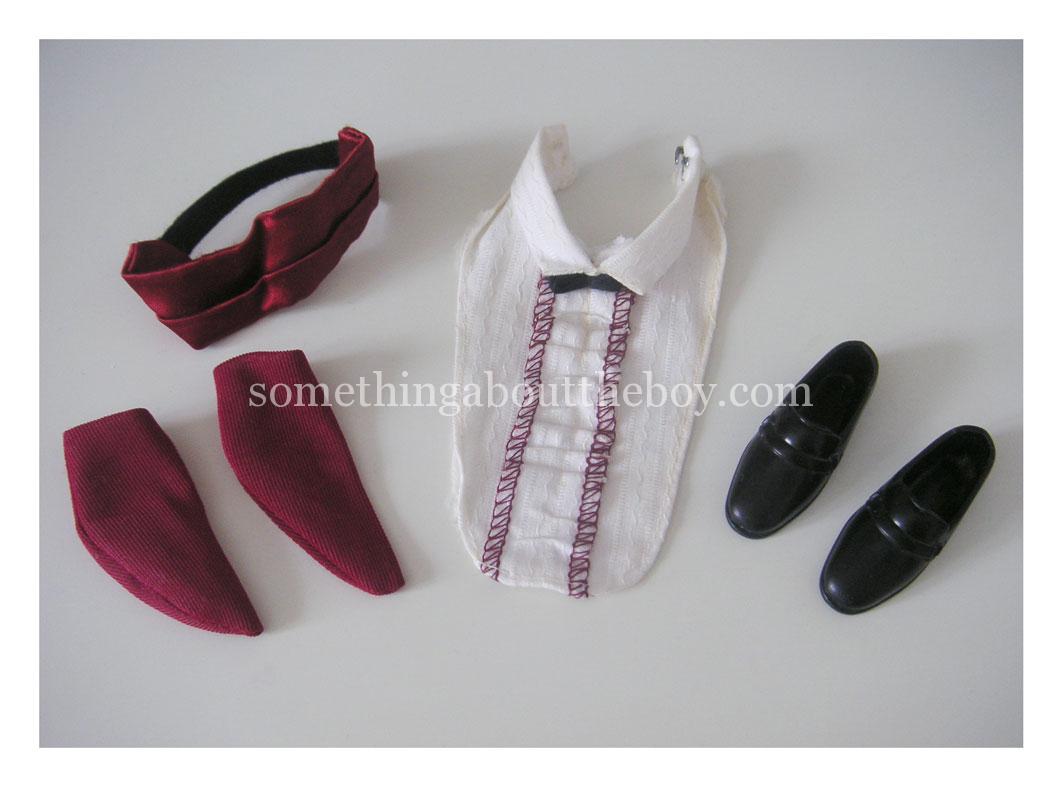 ---
THE FASHION PAKS

ACTION WEAR Golf Gear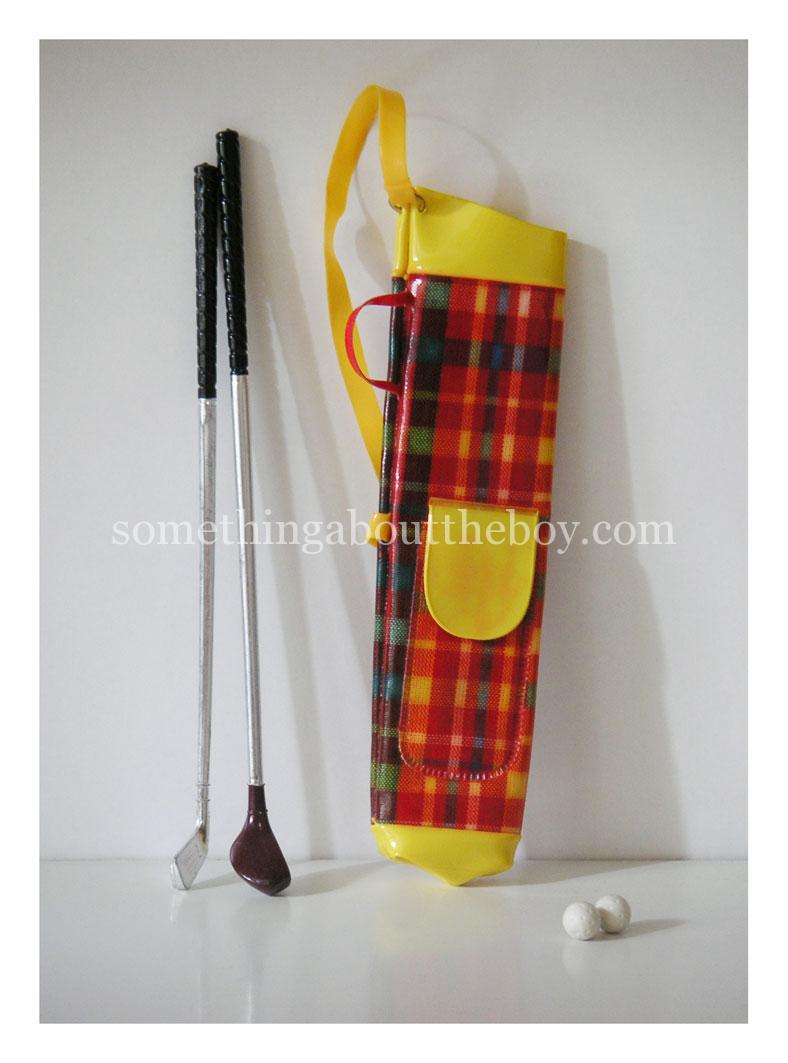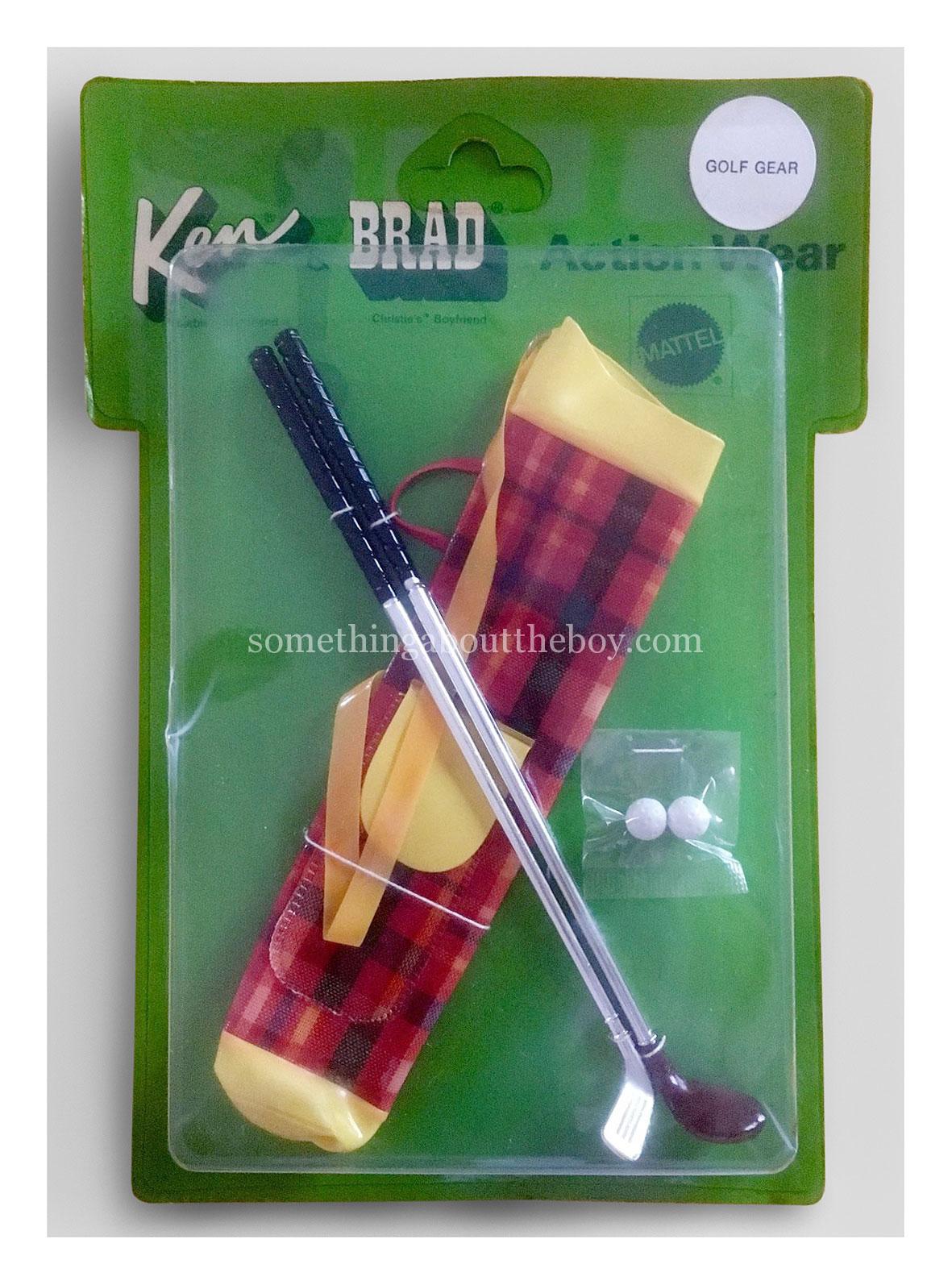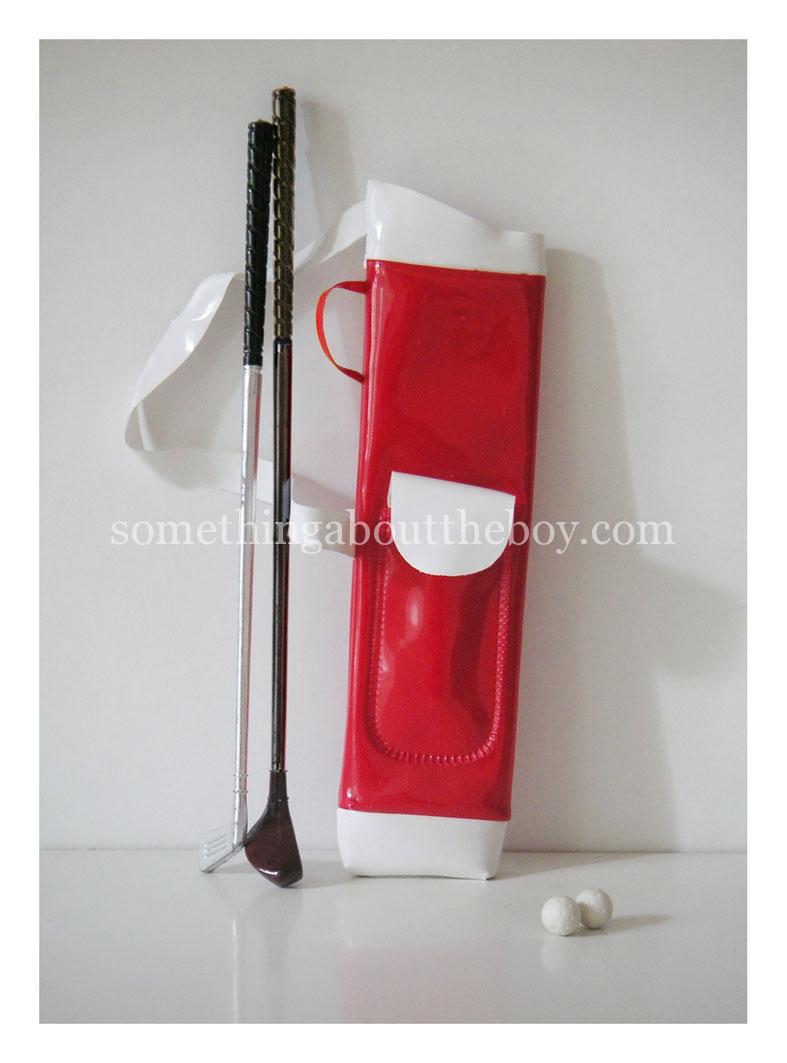 The variation golf set above was definitely included in some versions of the Sears 1974 accessory set #7917 Barbie's Sport Goodies (along with bright green skis and ski poles). I haven't yet found it packaged as an Action Wear set for Ken, but thought I'd include it as an interesting variation.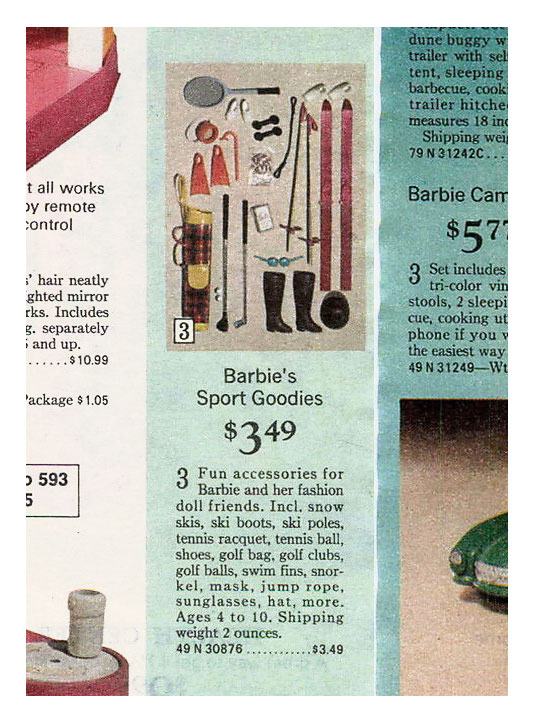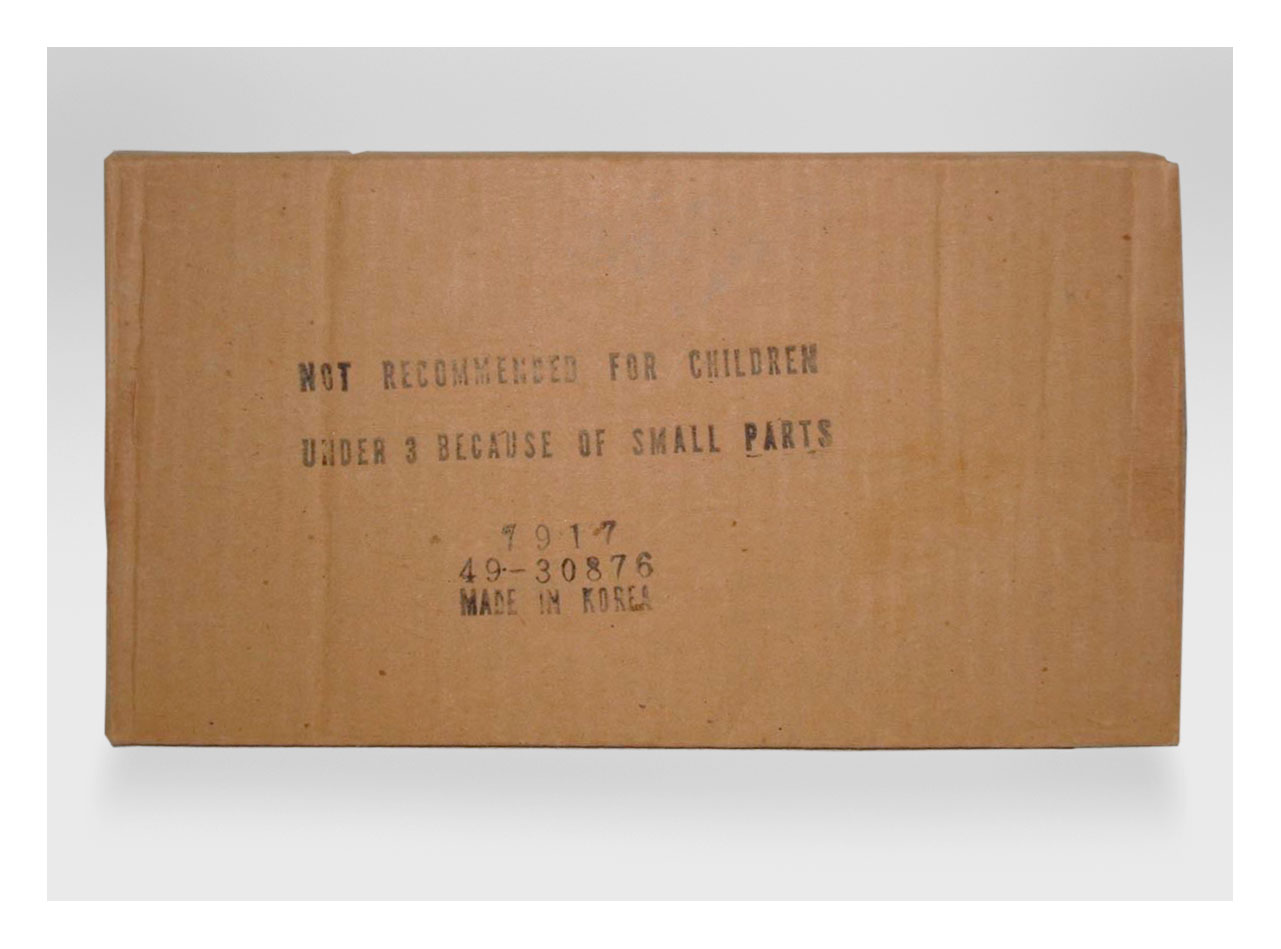 ---
ACTION WEAR Shoe Ins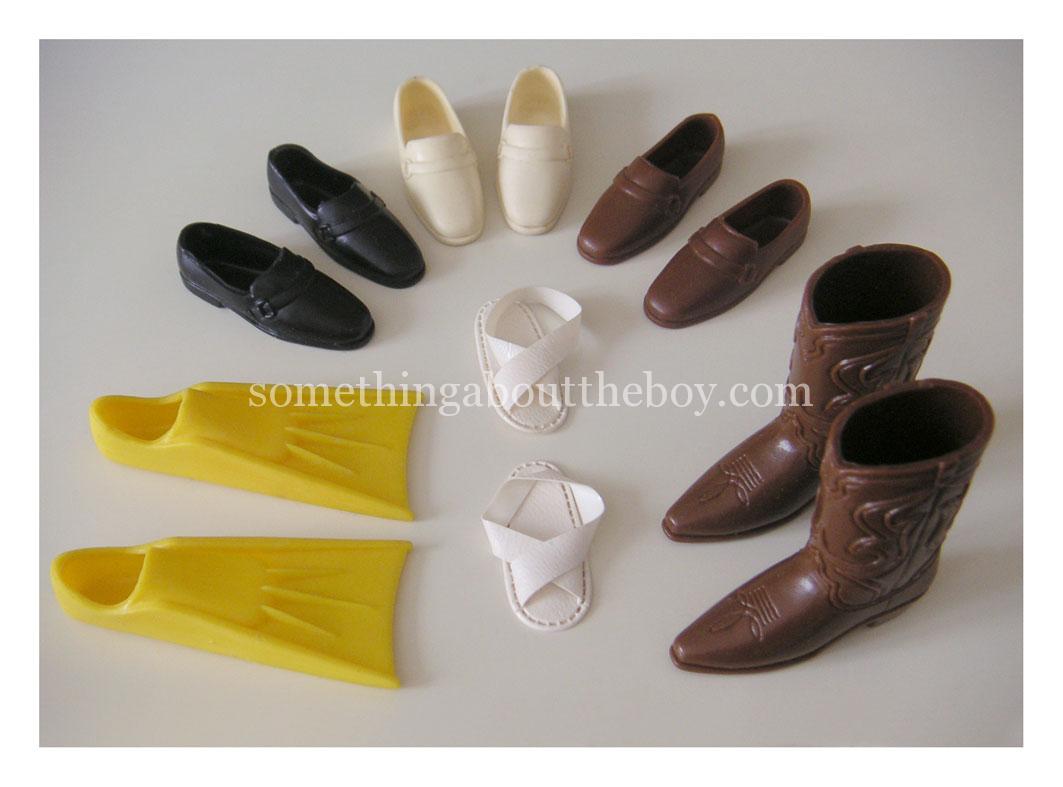 ---
ACTION WEAR Slacks Are Back!
Many online sellers describe any odd trousers they find as Slacks Are Back slacks. The genuine ones have a fully elasticated waistband, with fly-stitching (no zip) and have a Ken label inside. No other Mod era slacks are labelled. The green ones are easy to mistake for those from the Casual All Stars series except that these, obviously, have the fly-stitching and label.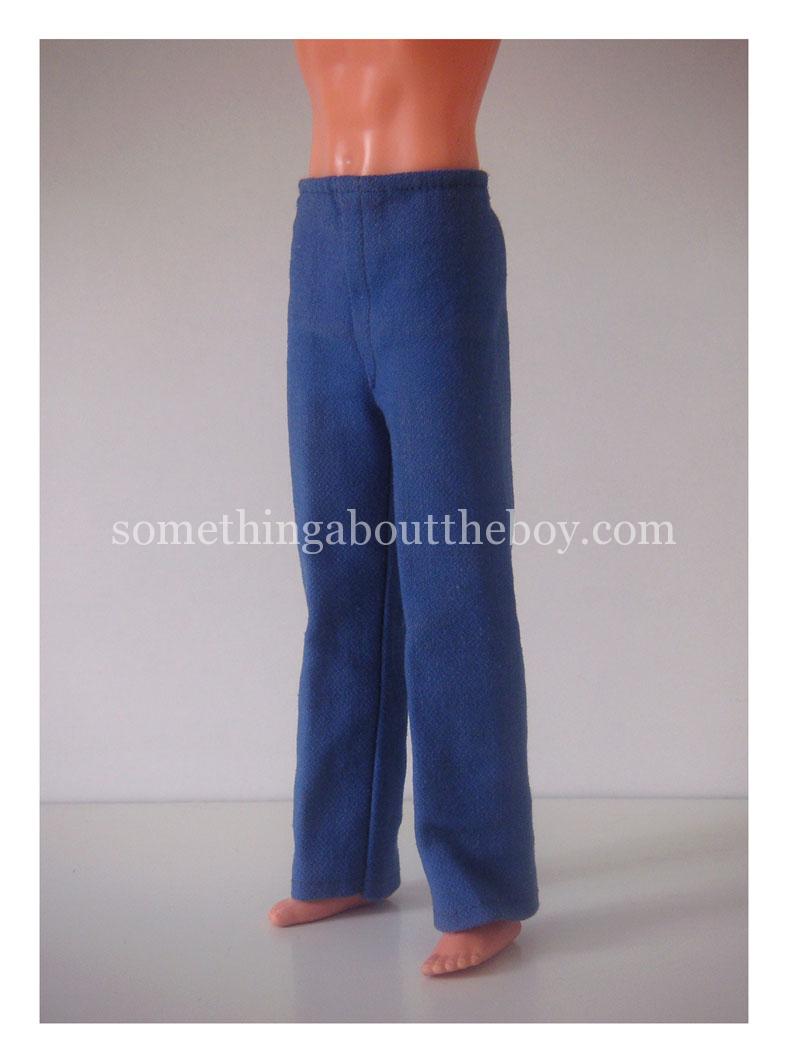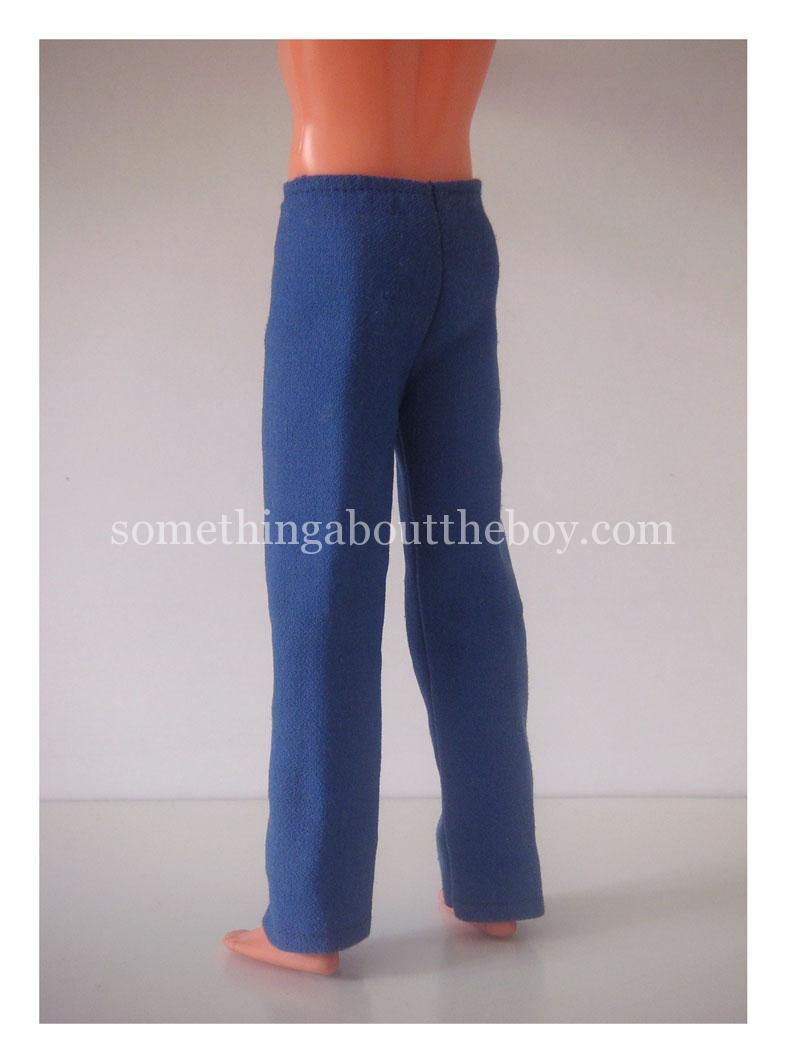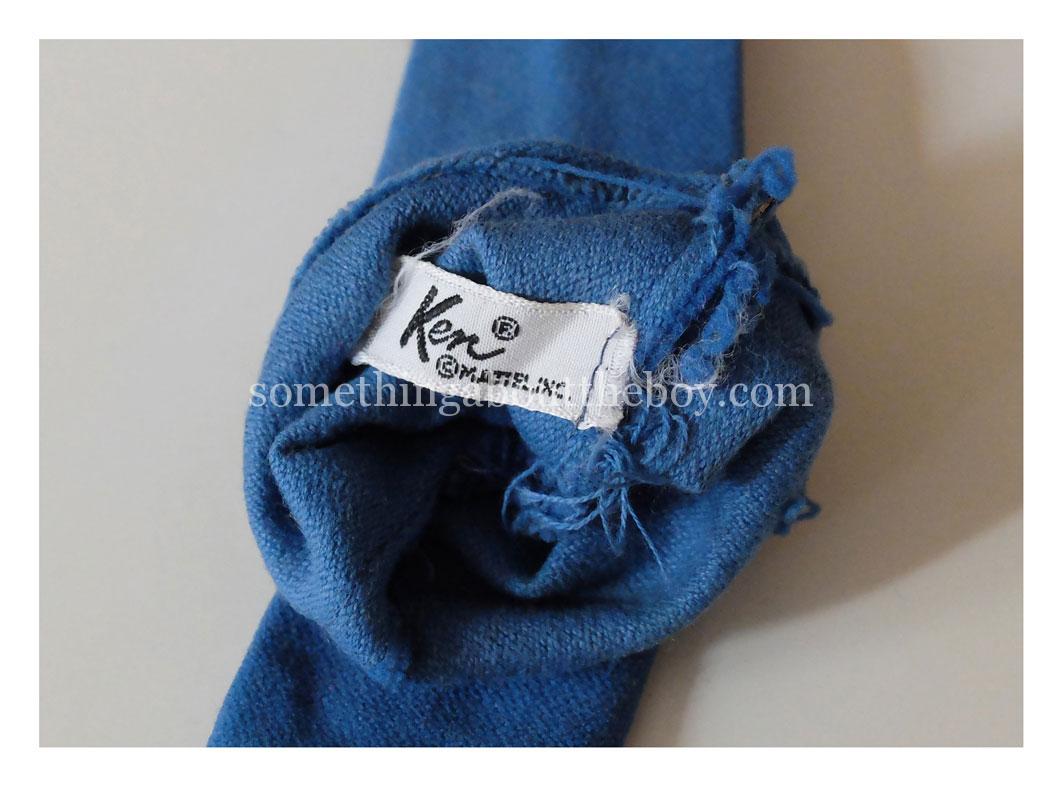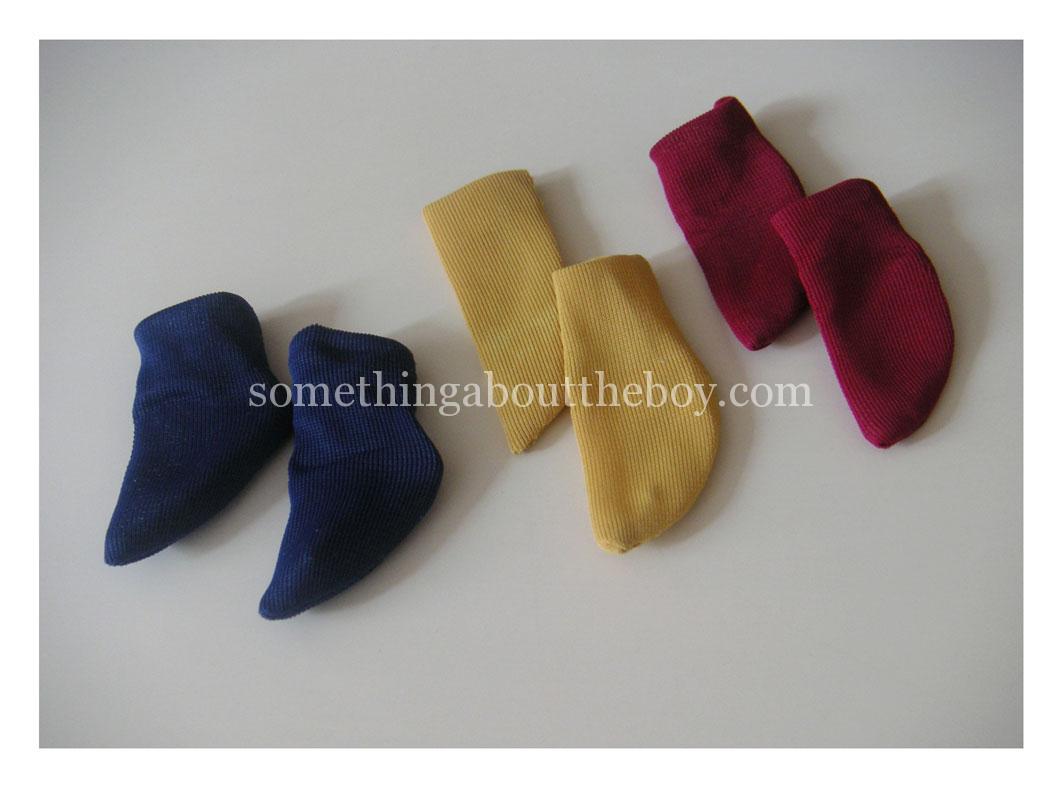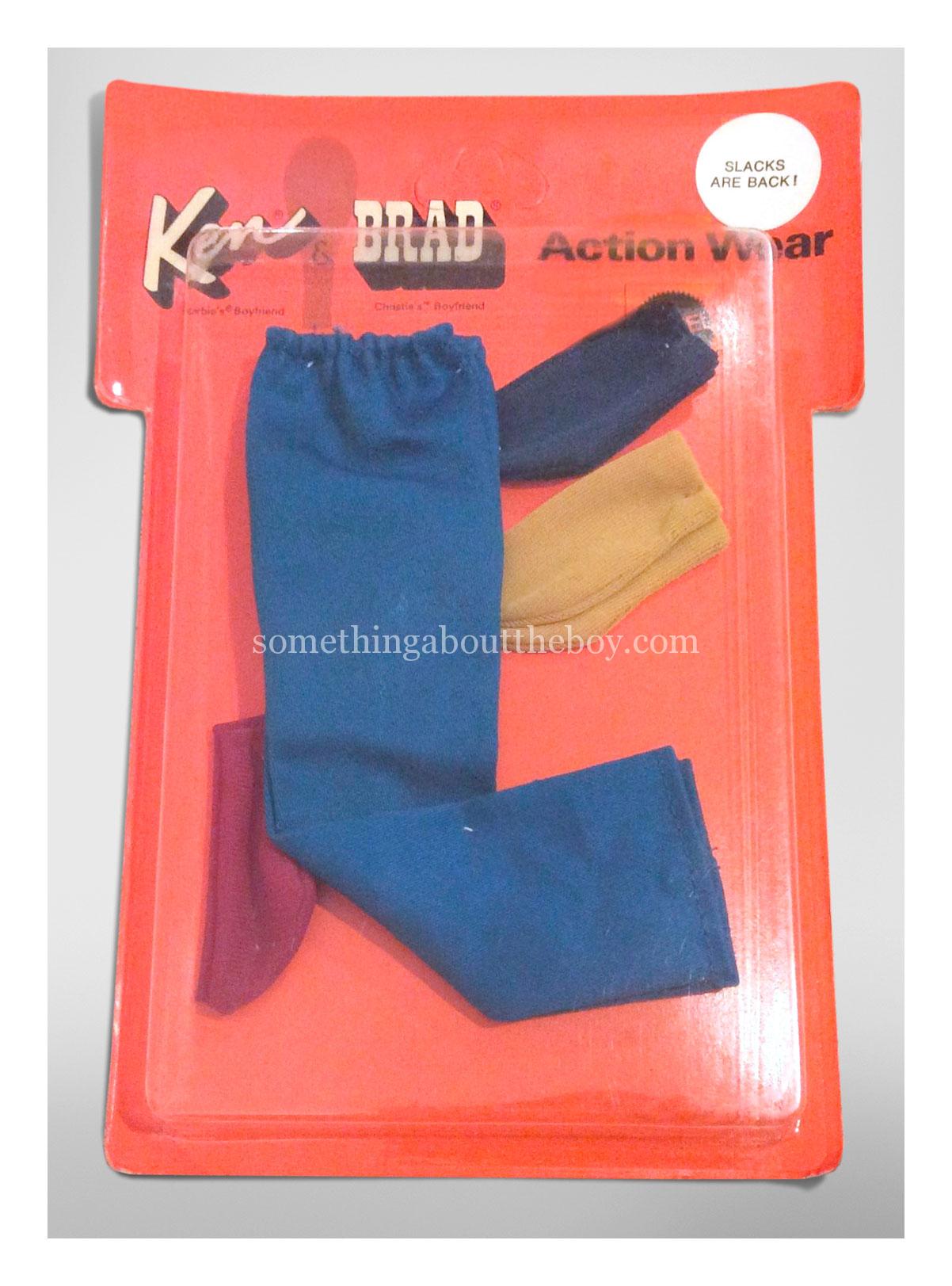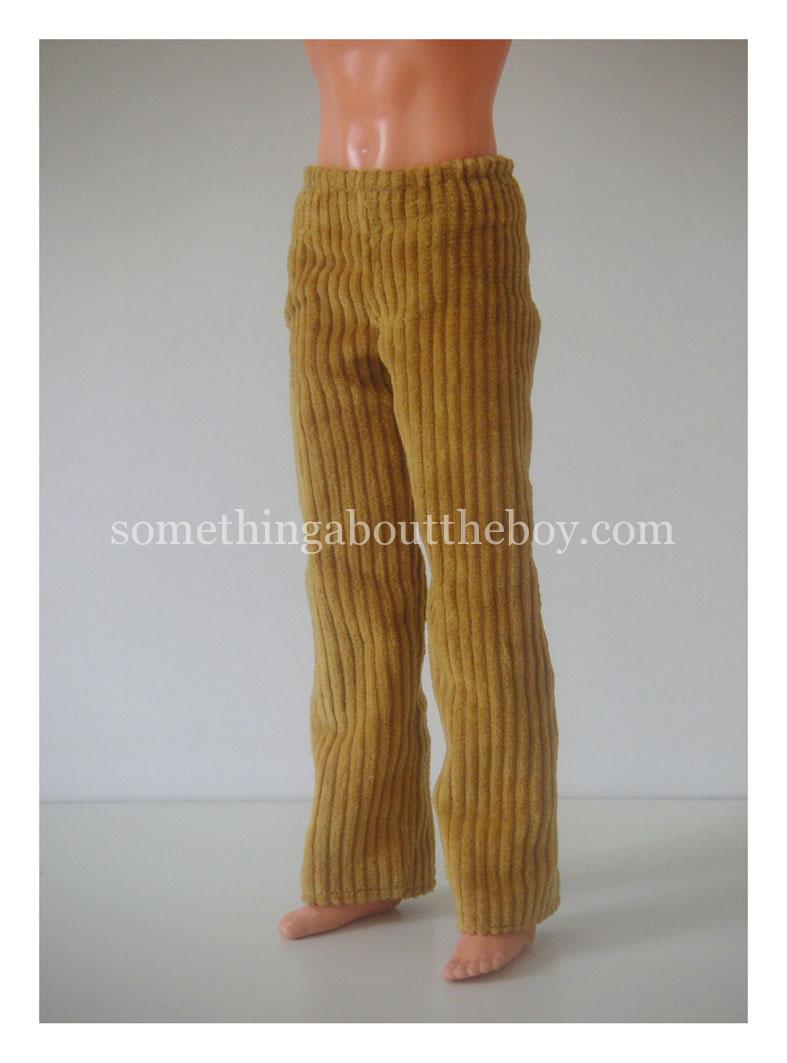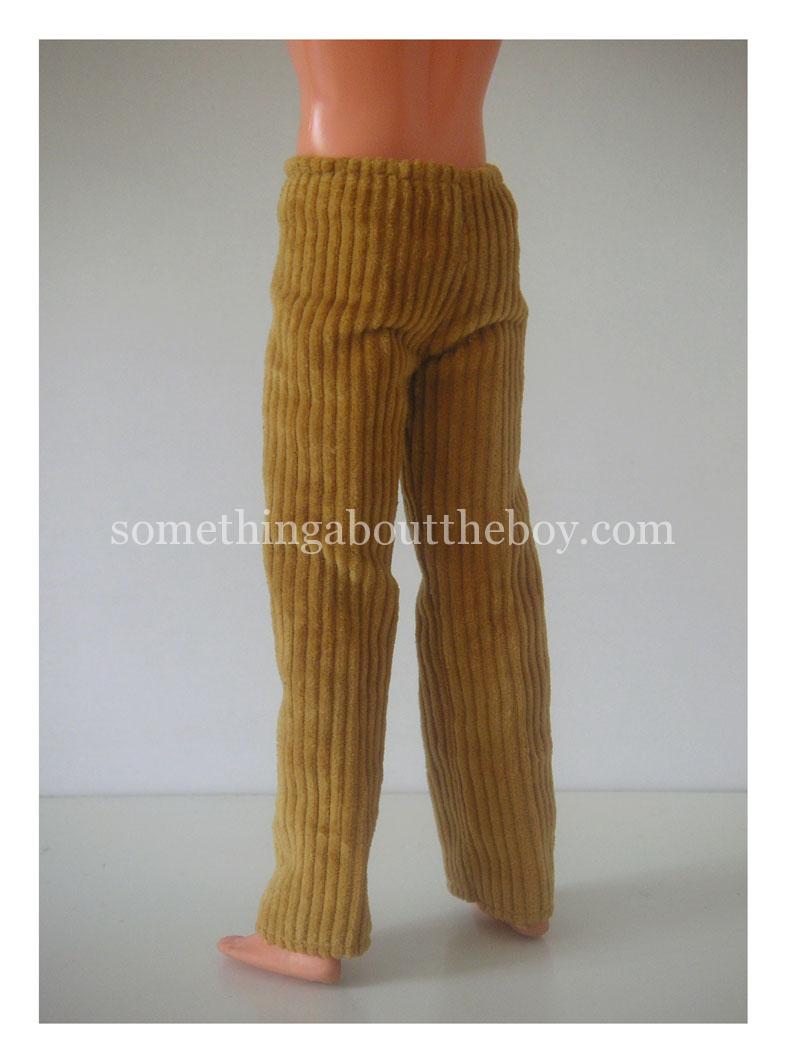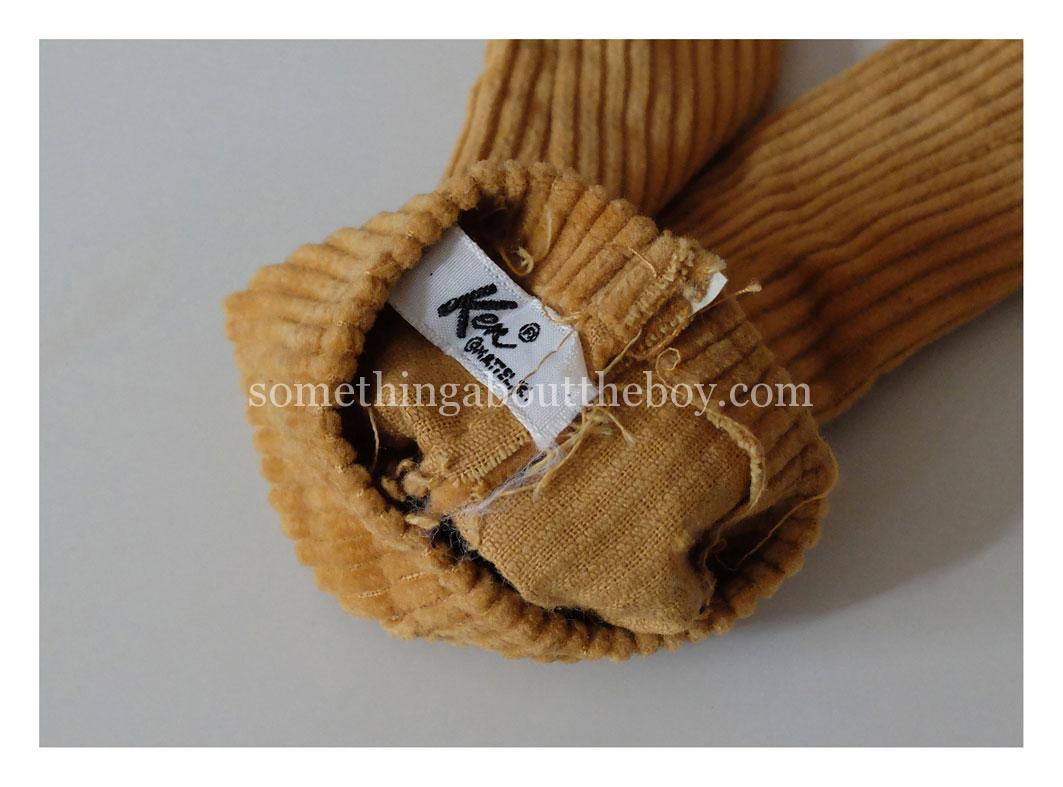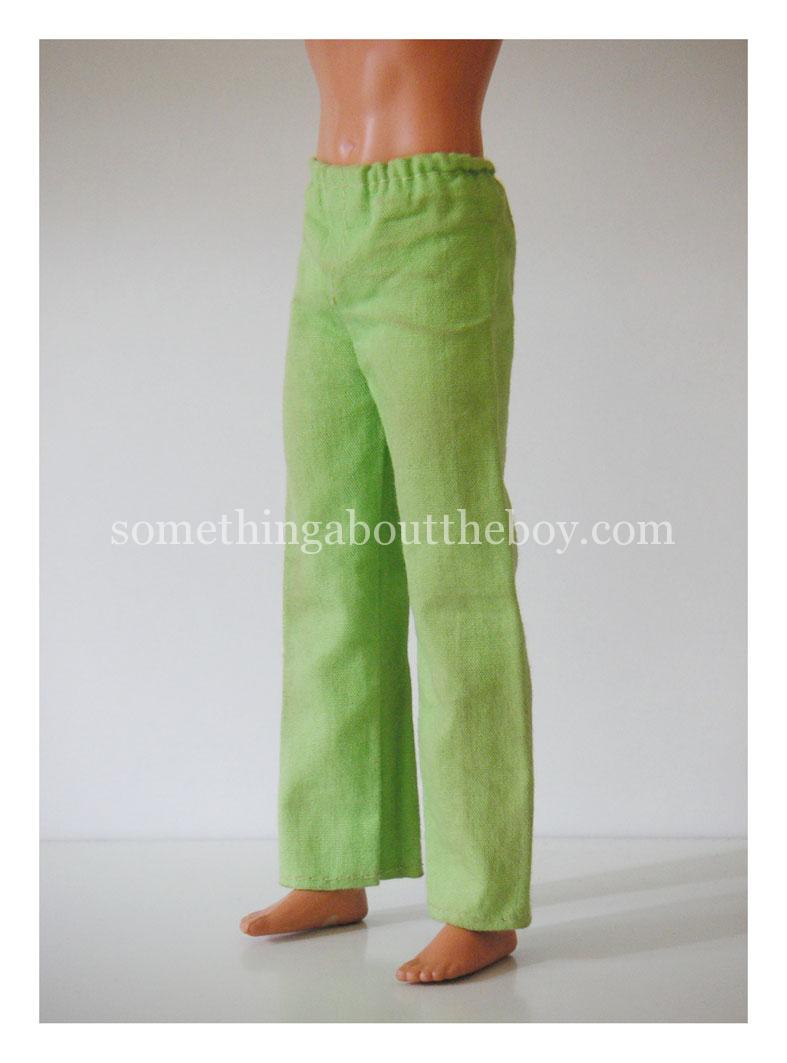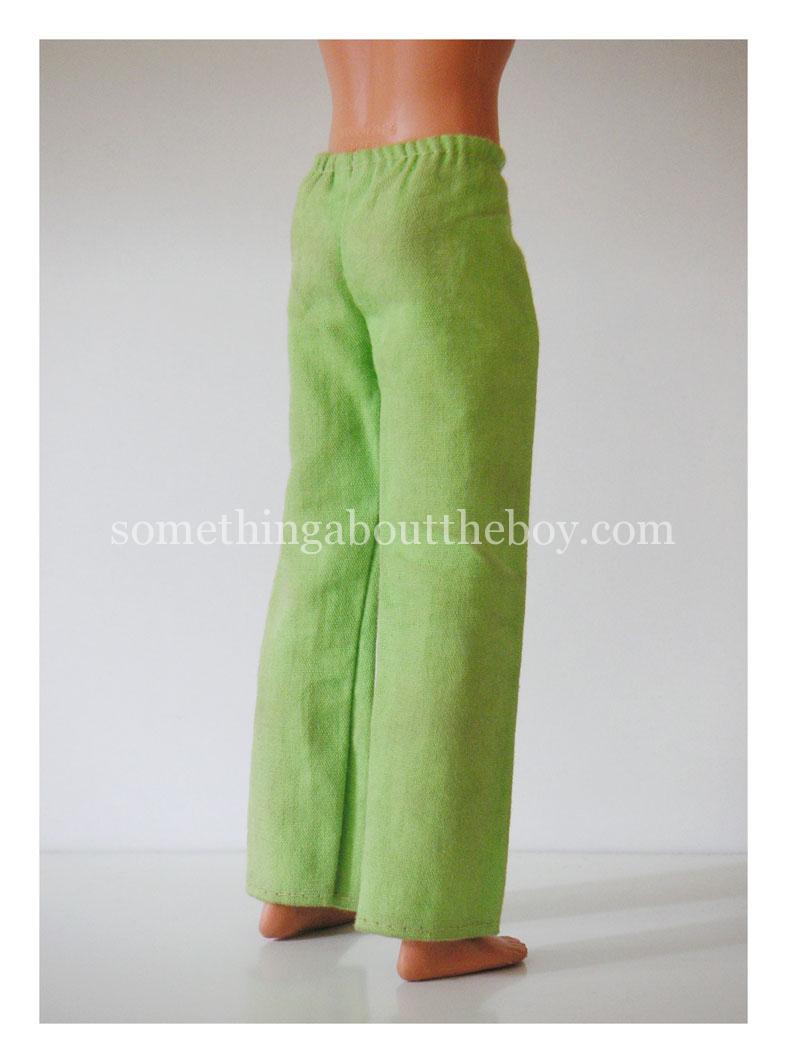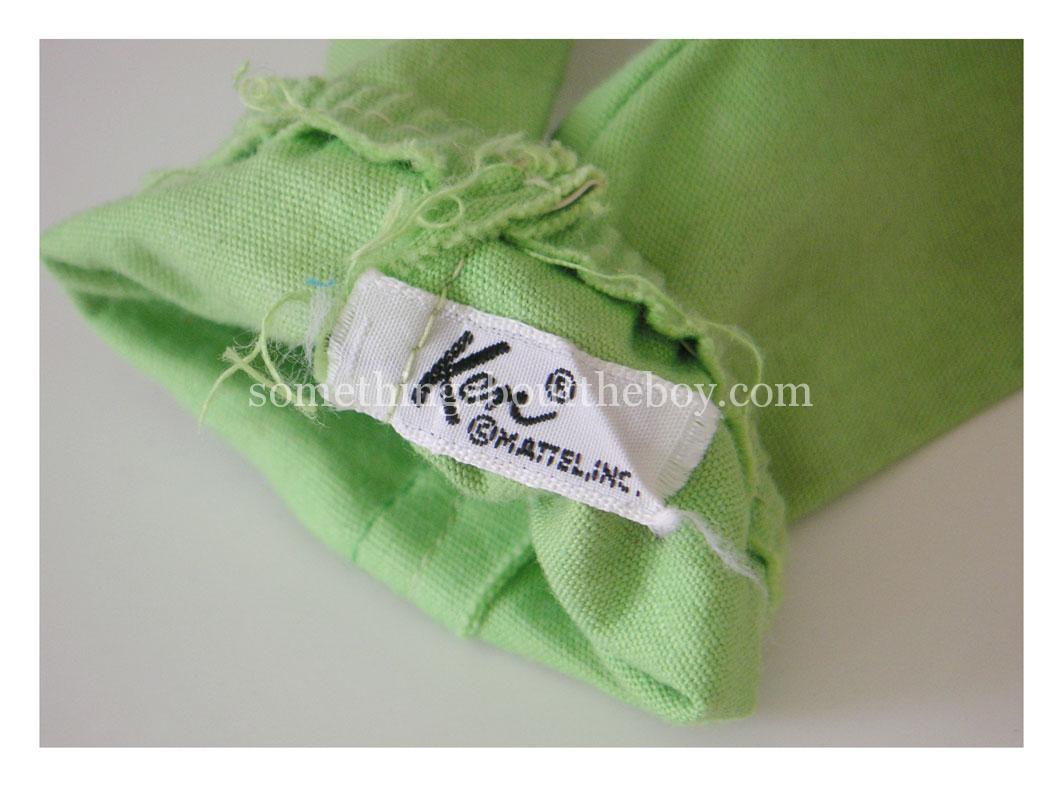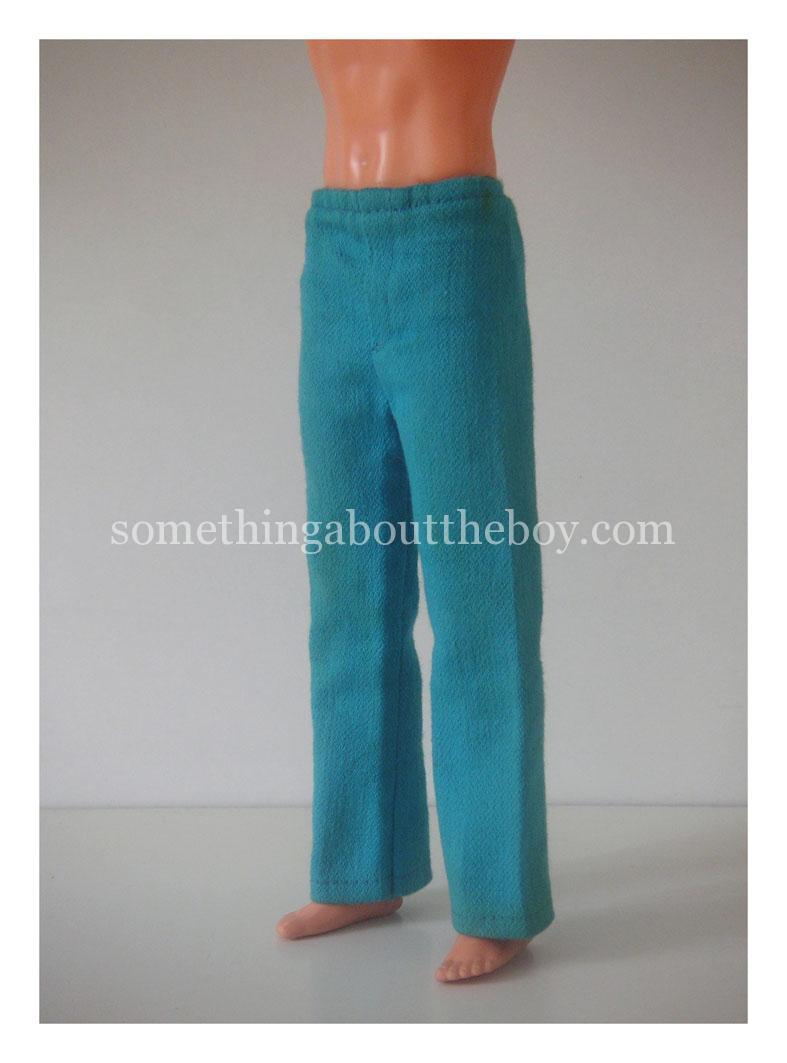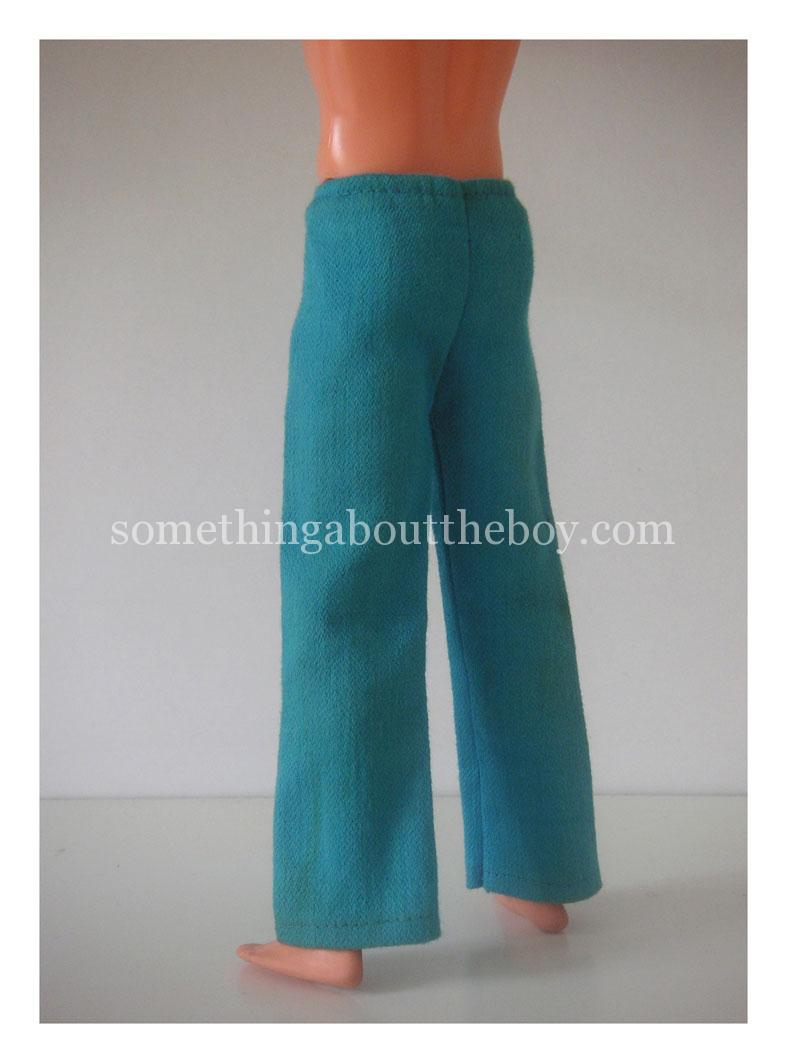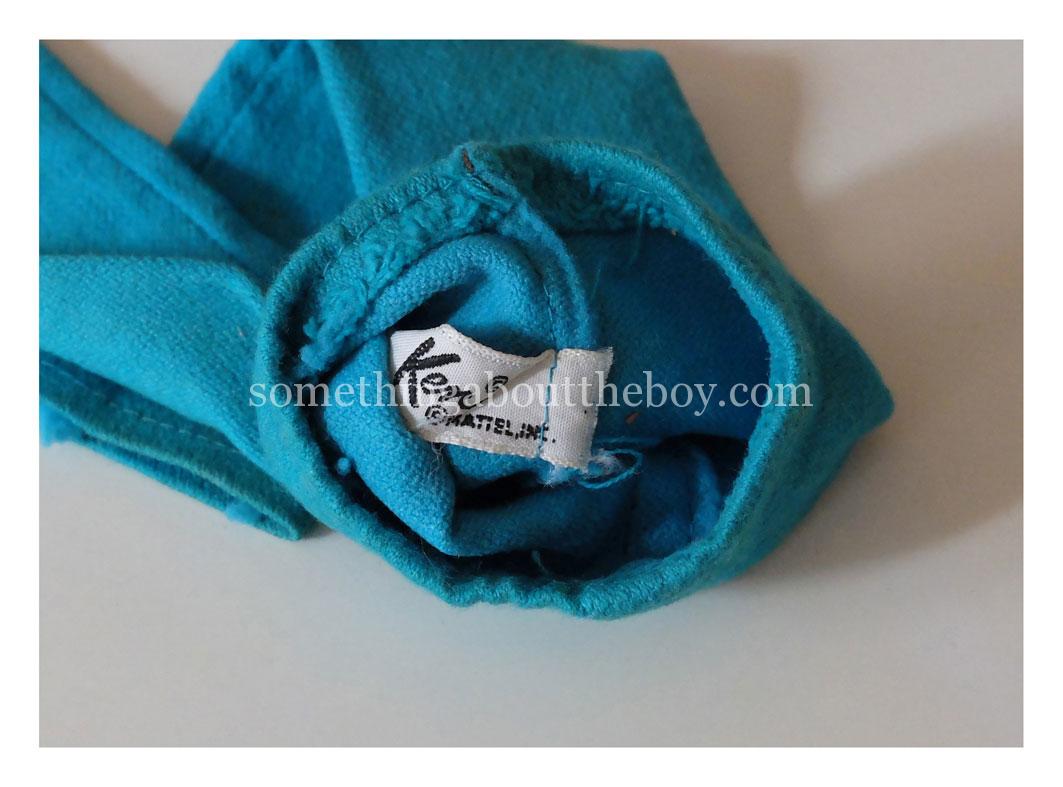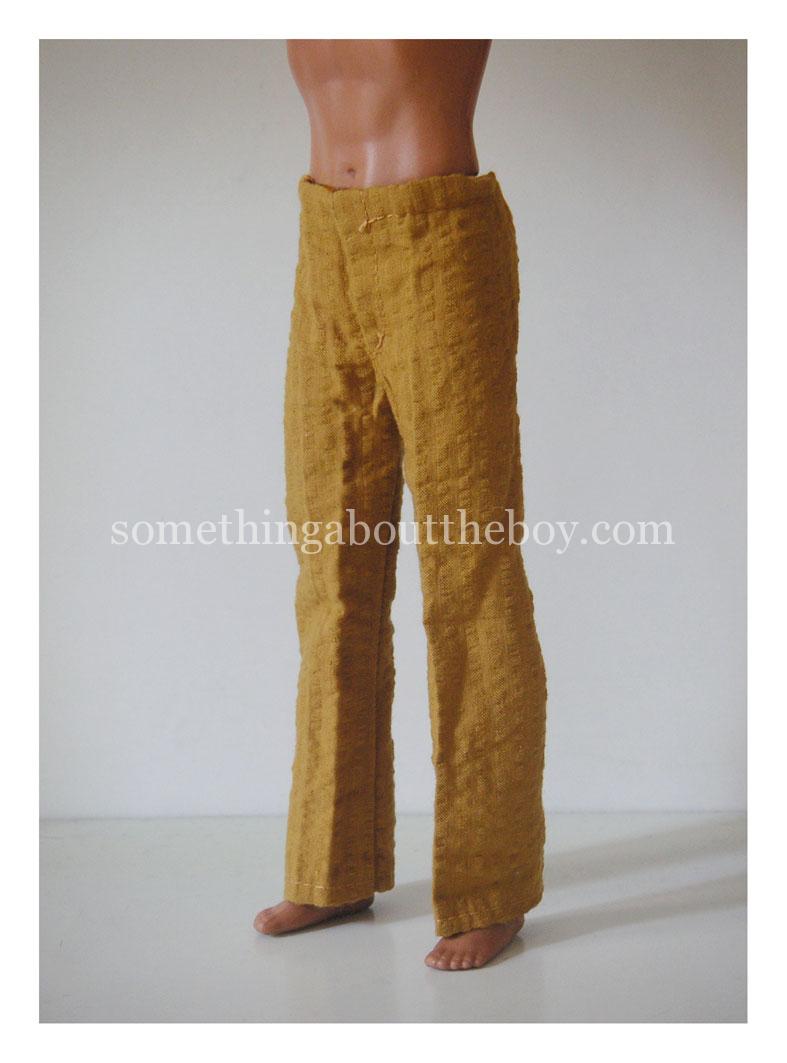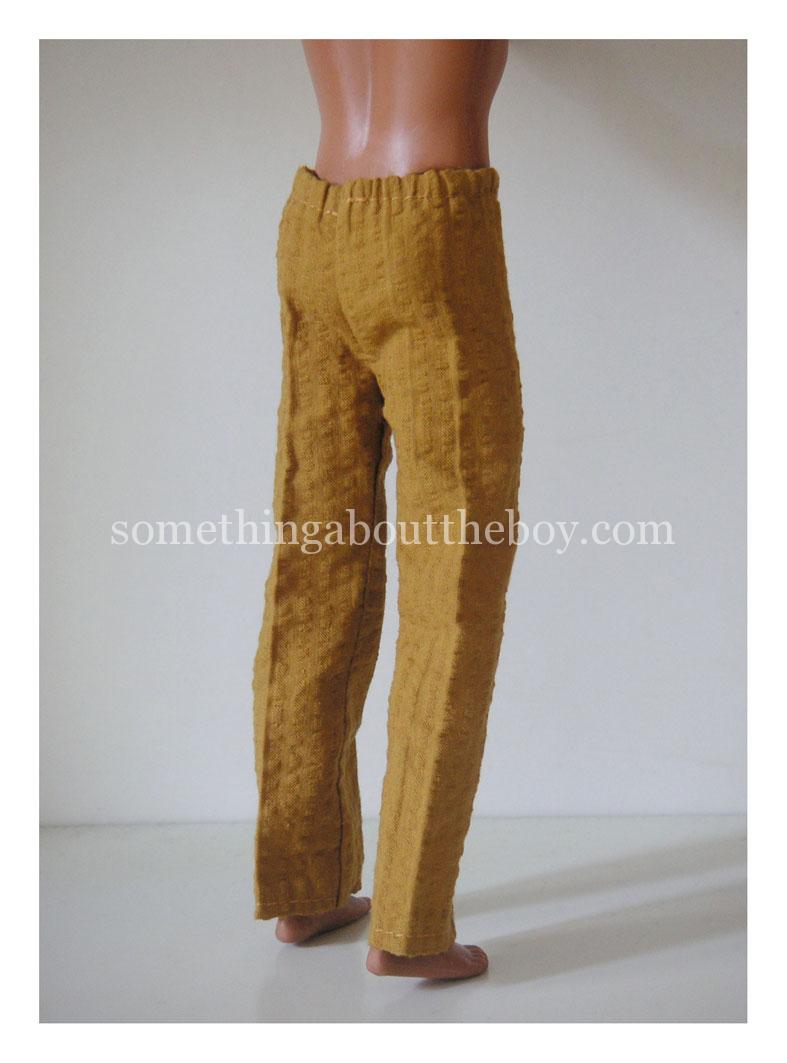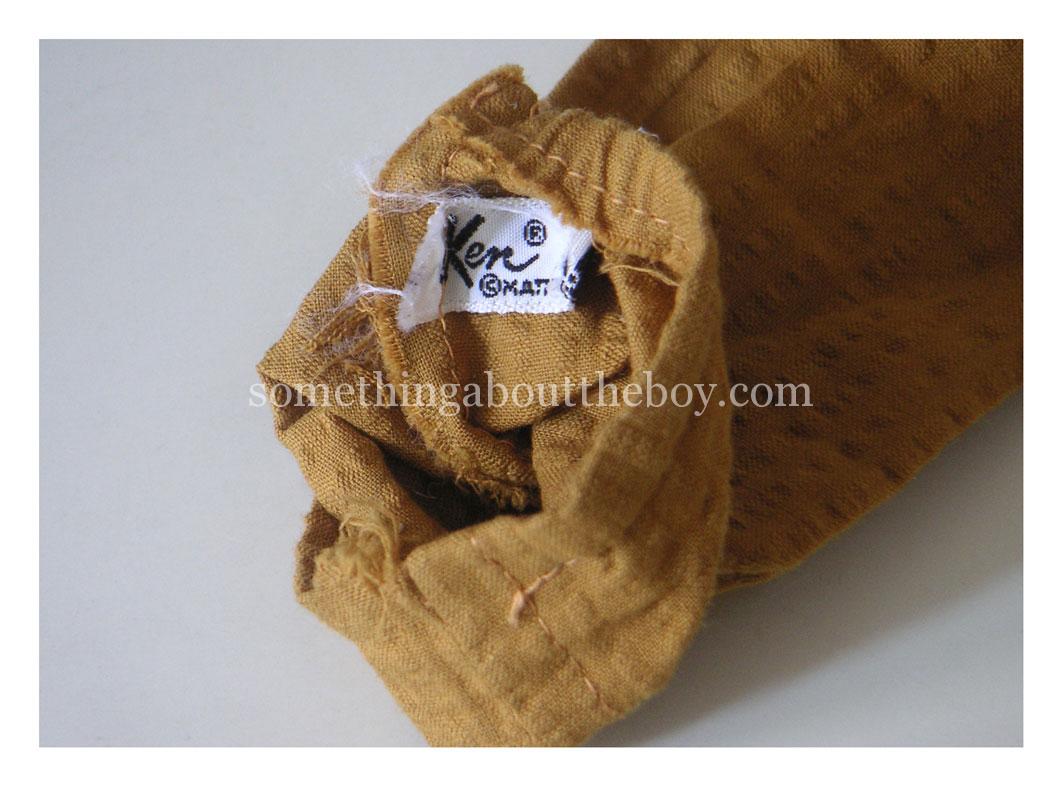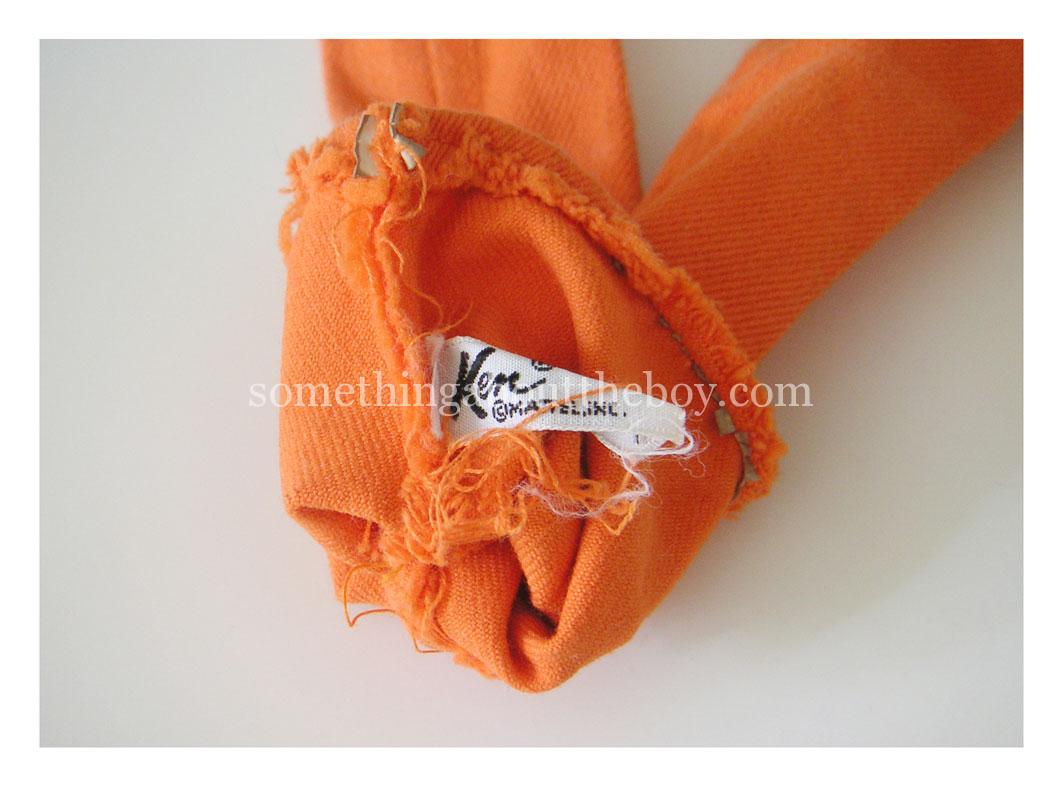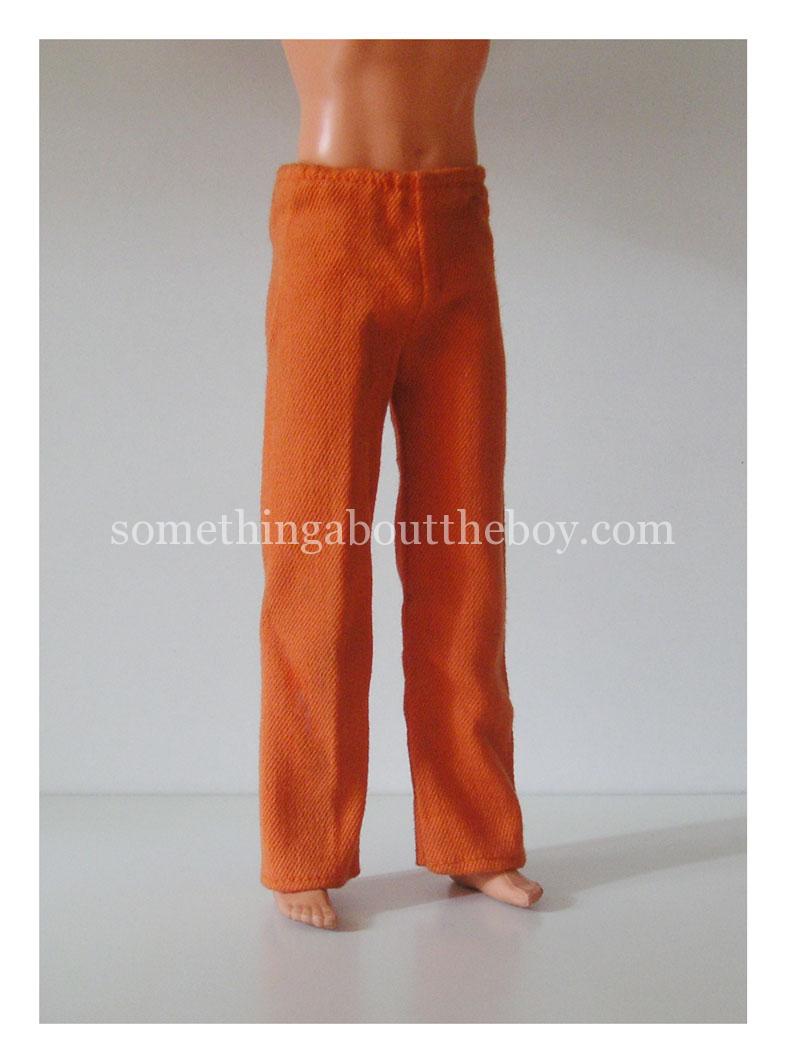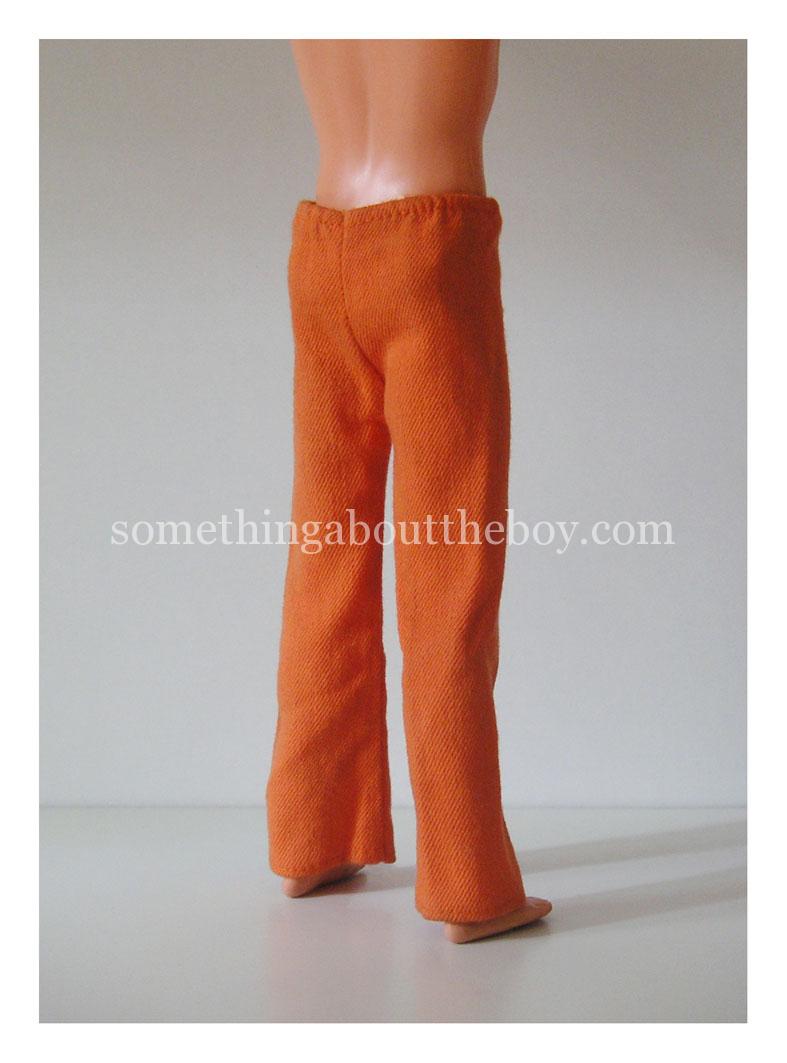 ---
ACTION WEAR Sun Fun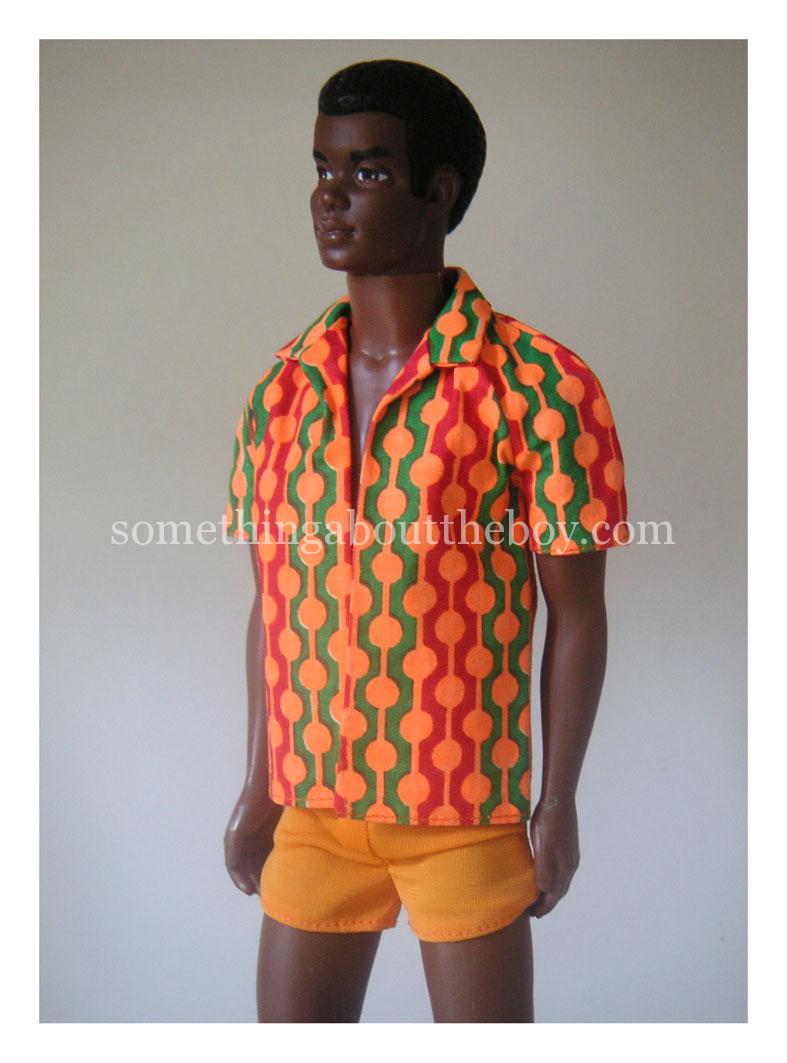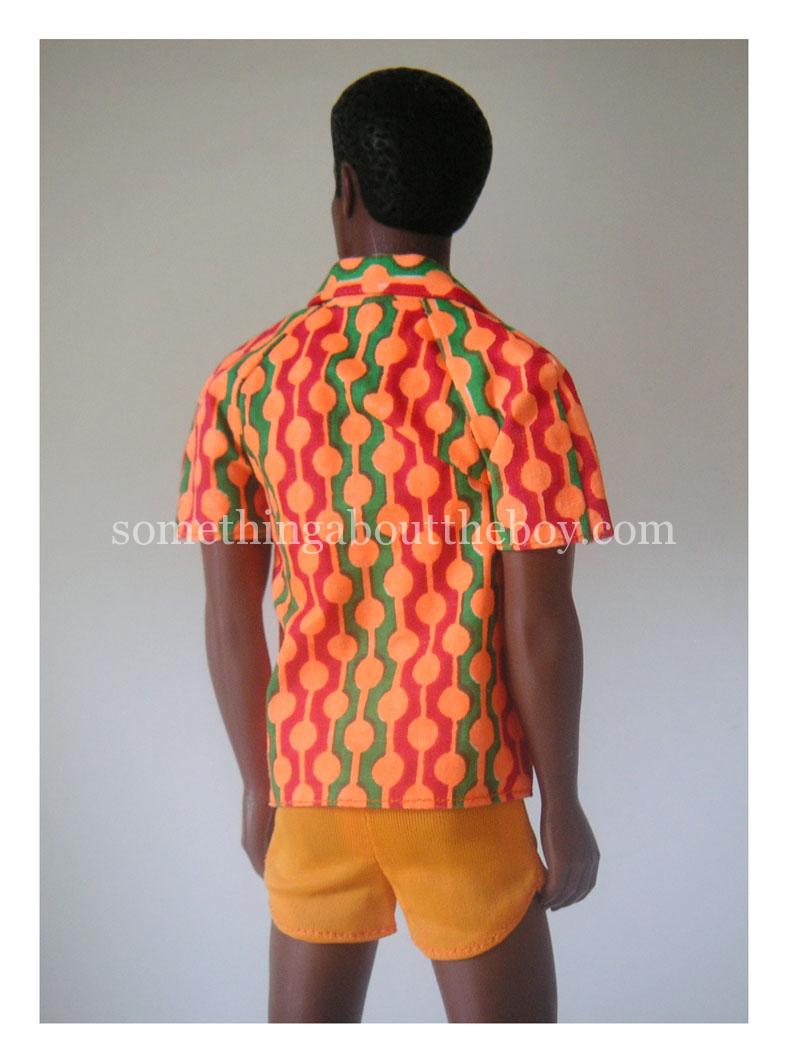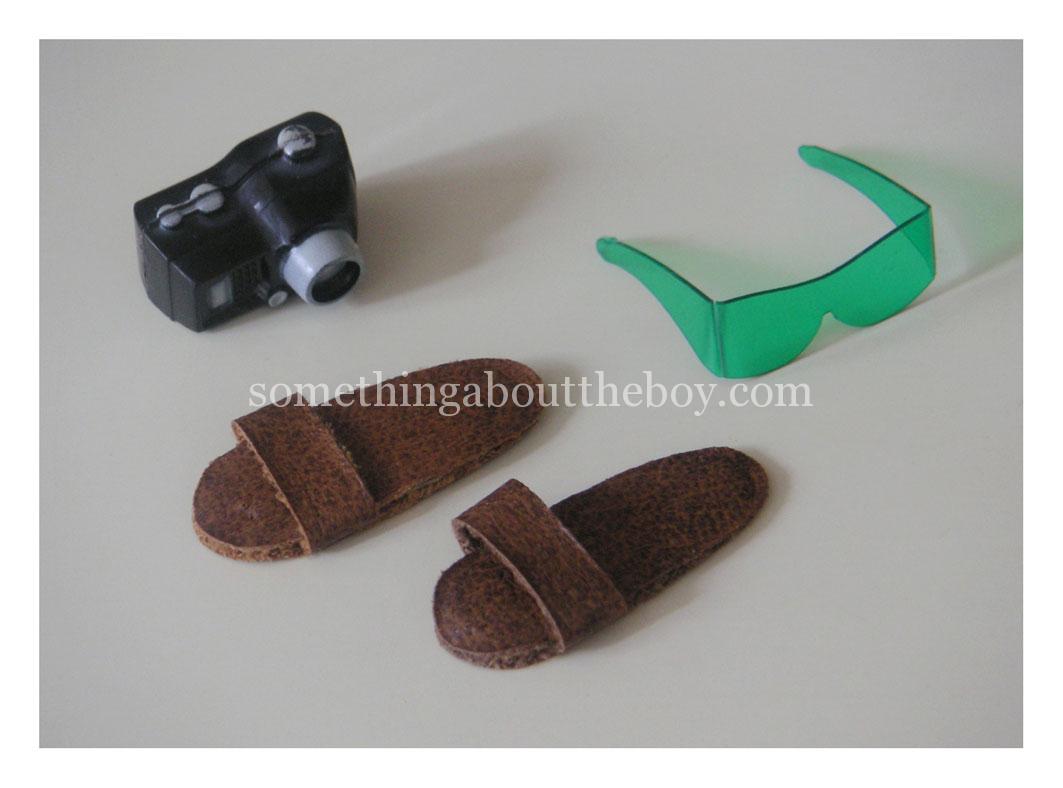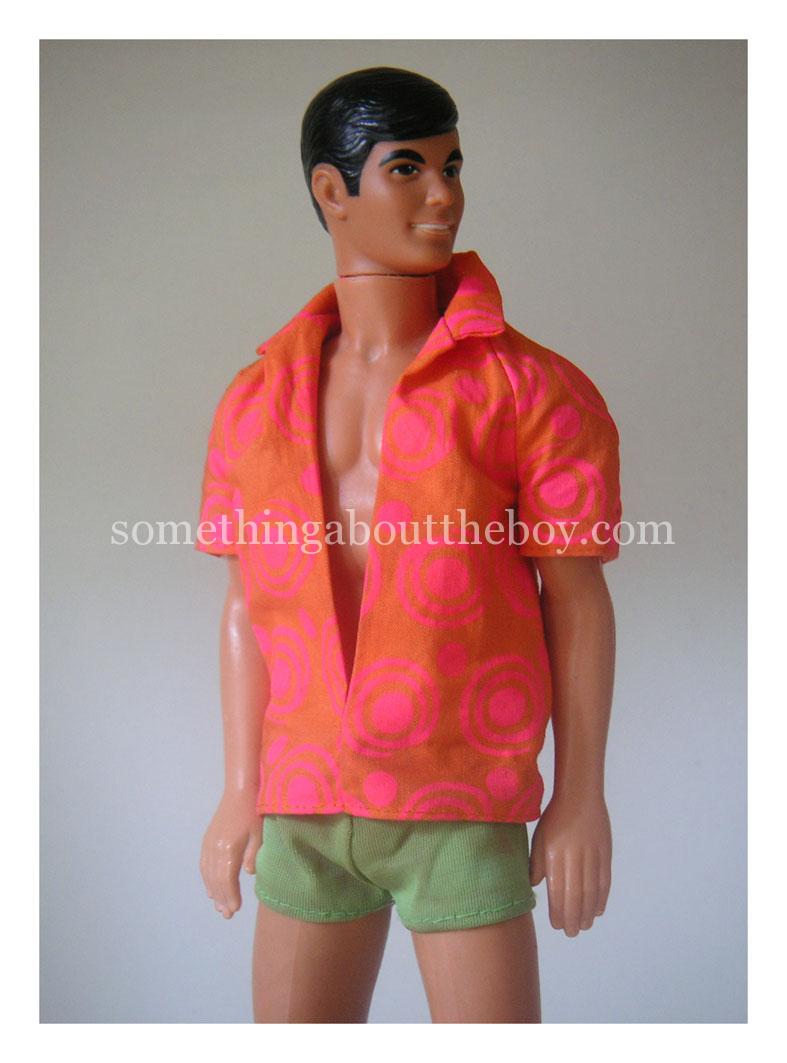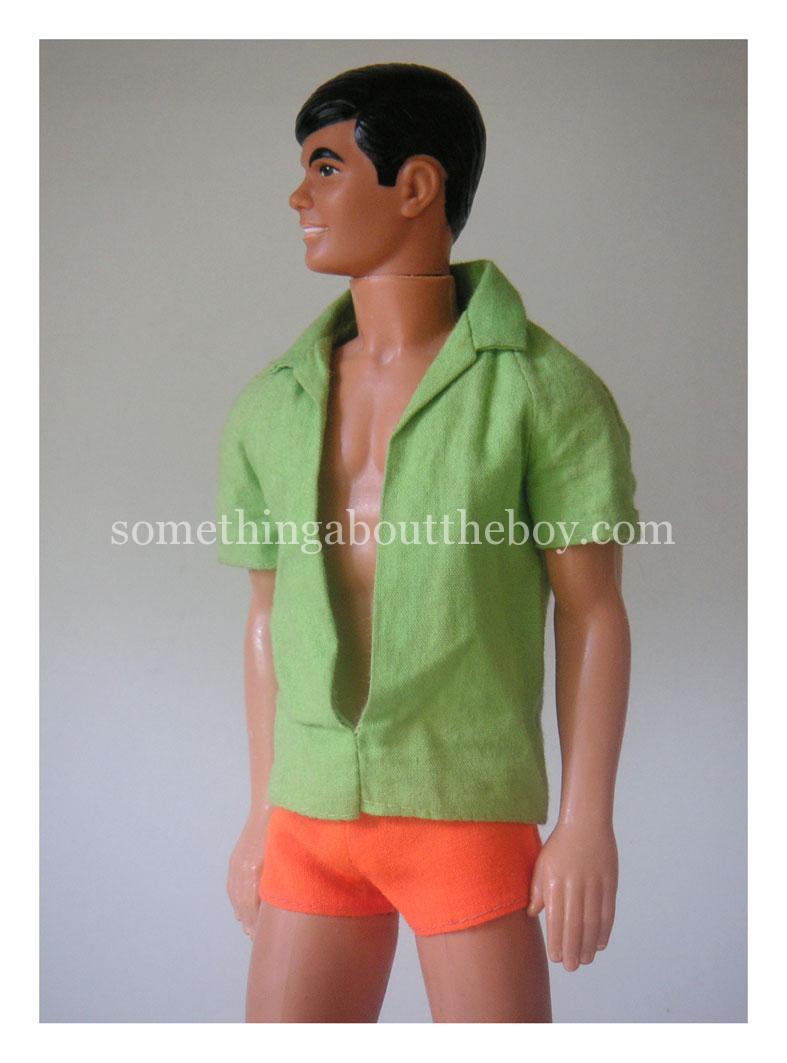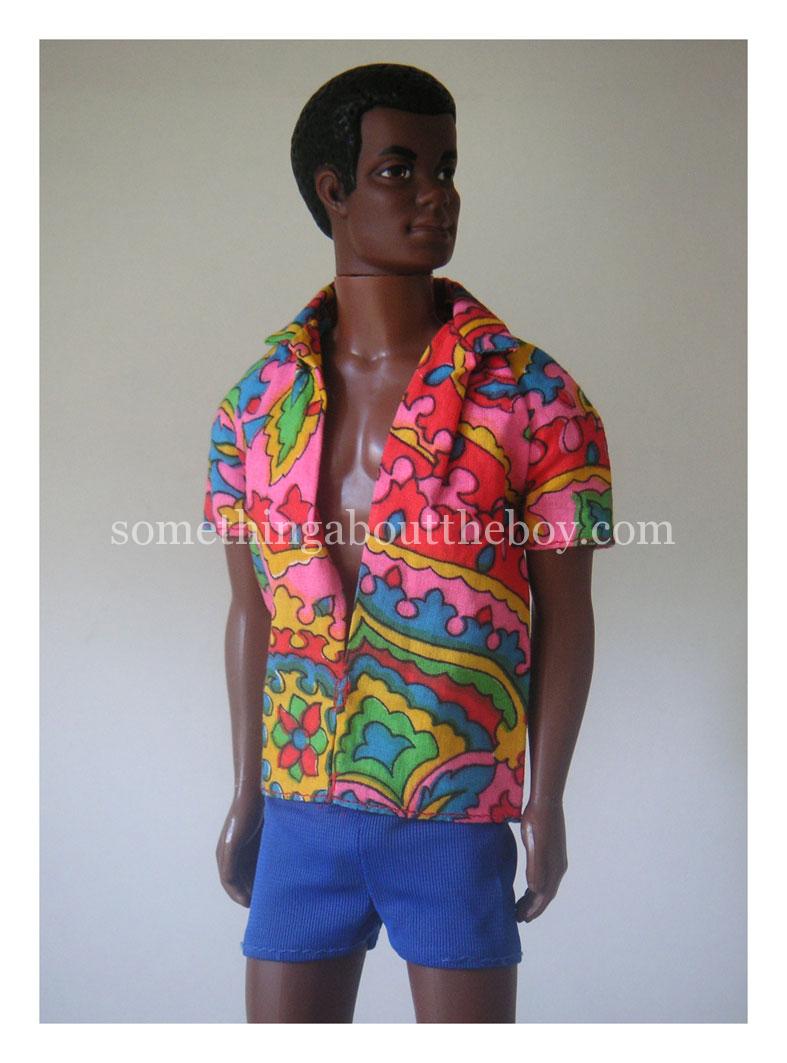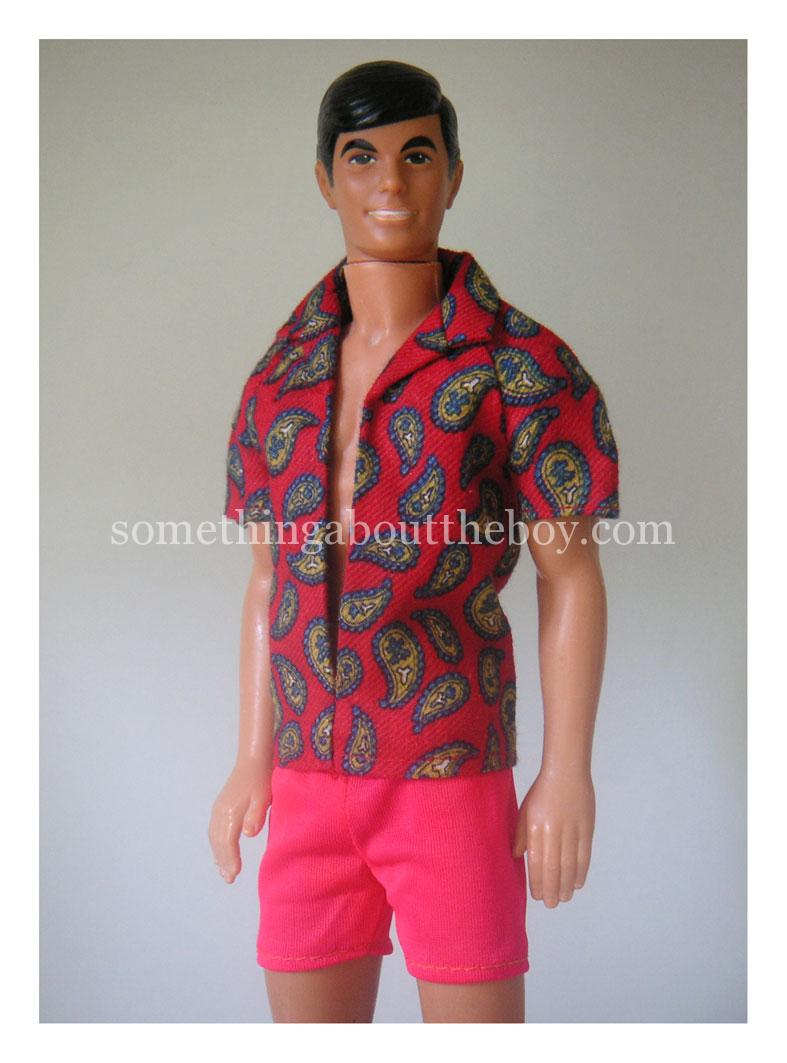 ---
SEARS EXCLUSIVE MALIBU KEN SURF'S UP SET
There was also a Sears (including Simpson Sears in Canada) exclusive Malibu Ken Surf's up set produced this year. Before owning the Beach Beat set I'd assumed that the fins and mask were identical to the ones in this set, but in actual fact the Beach Beat pieces are a clear bright blue, whereas these ones are turquoise.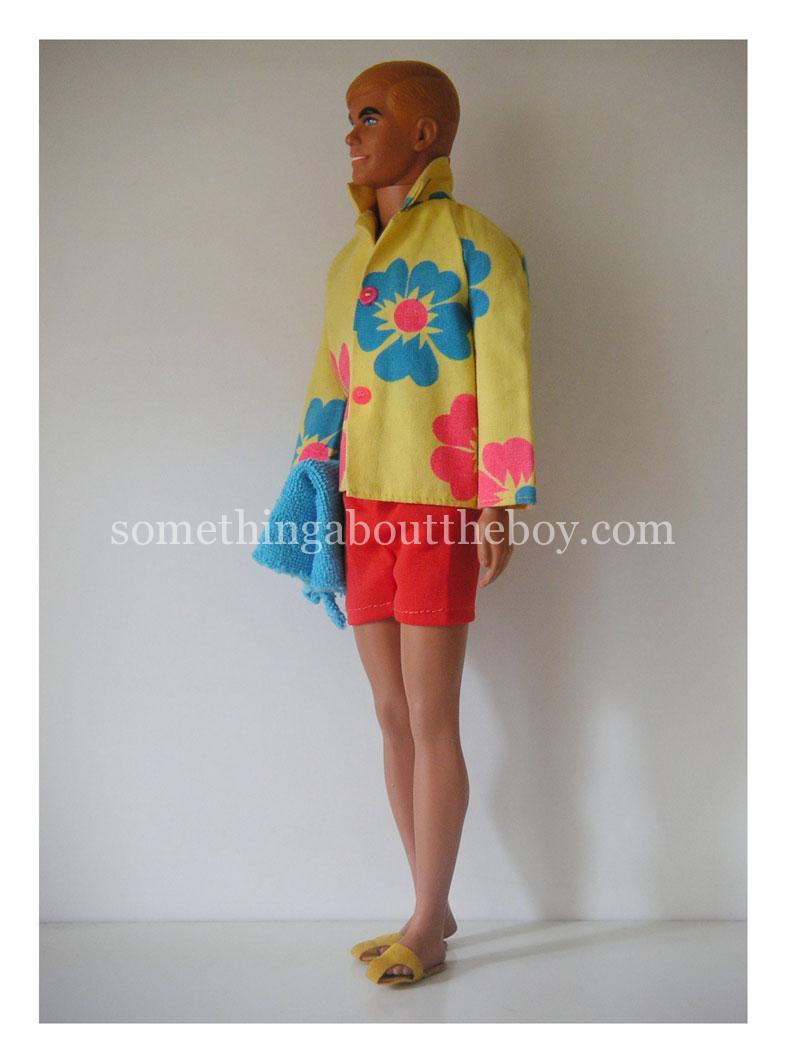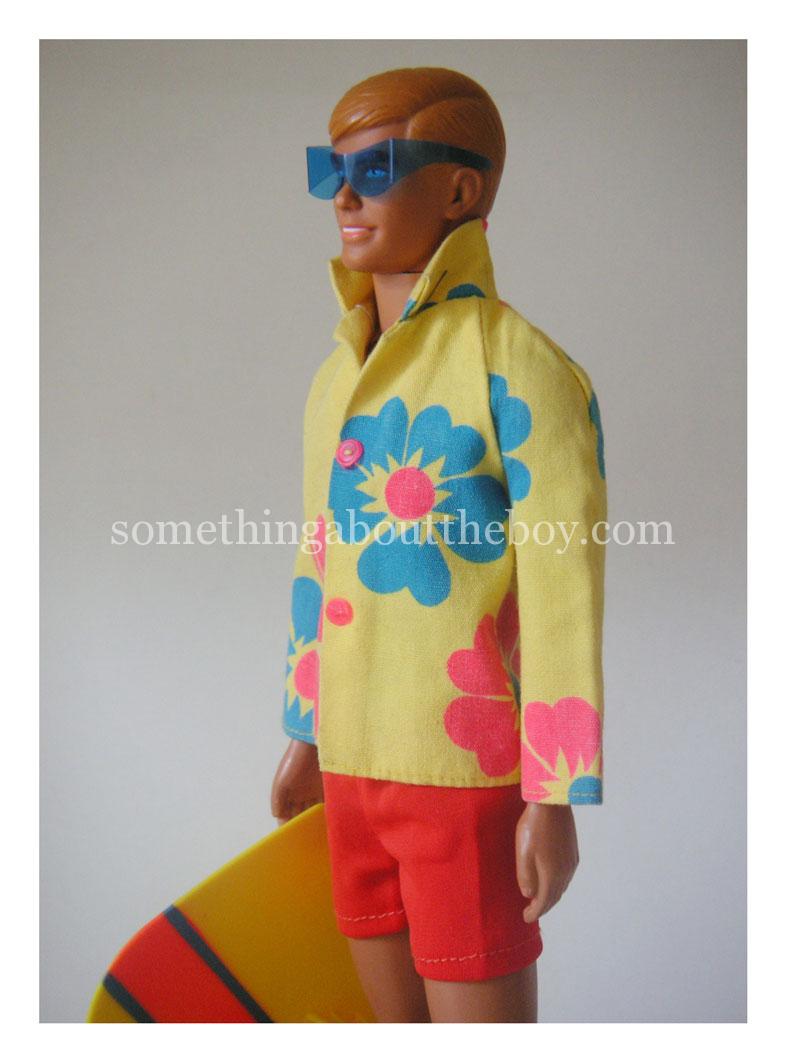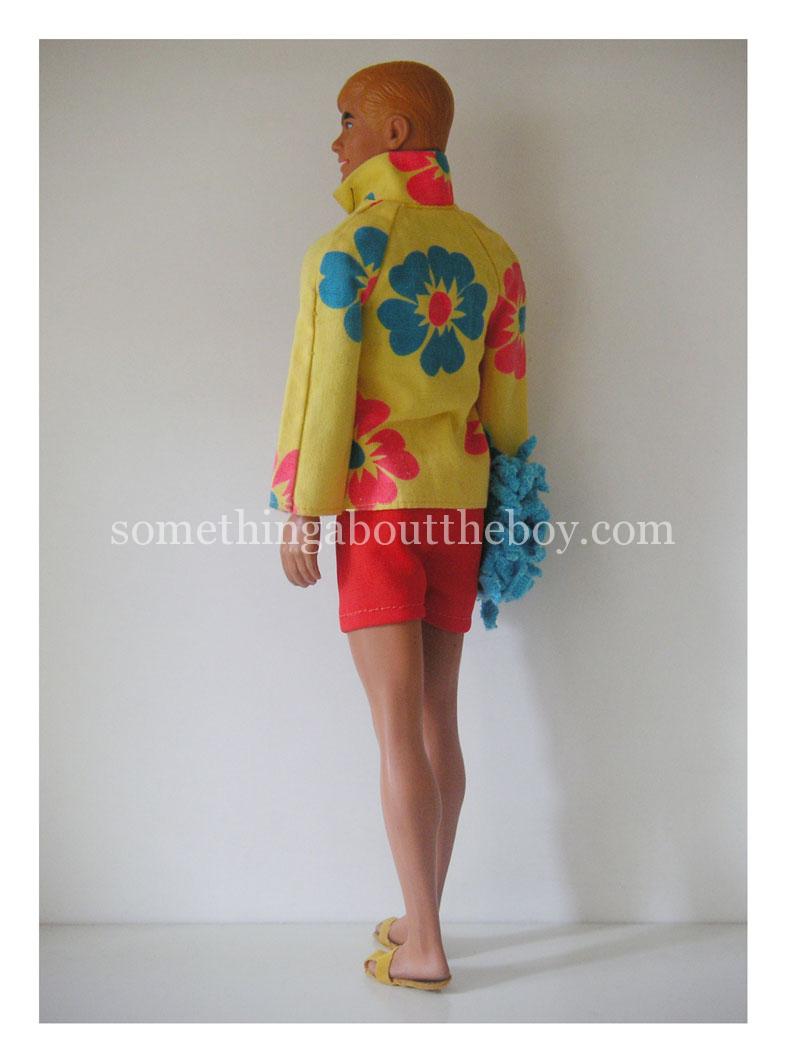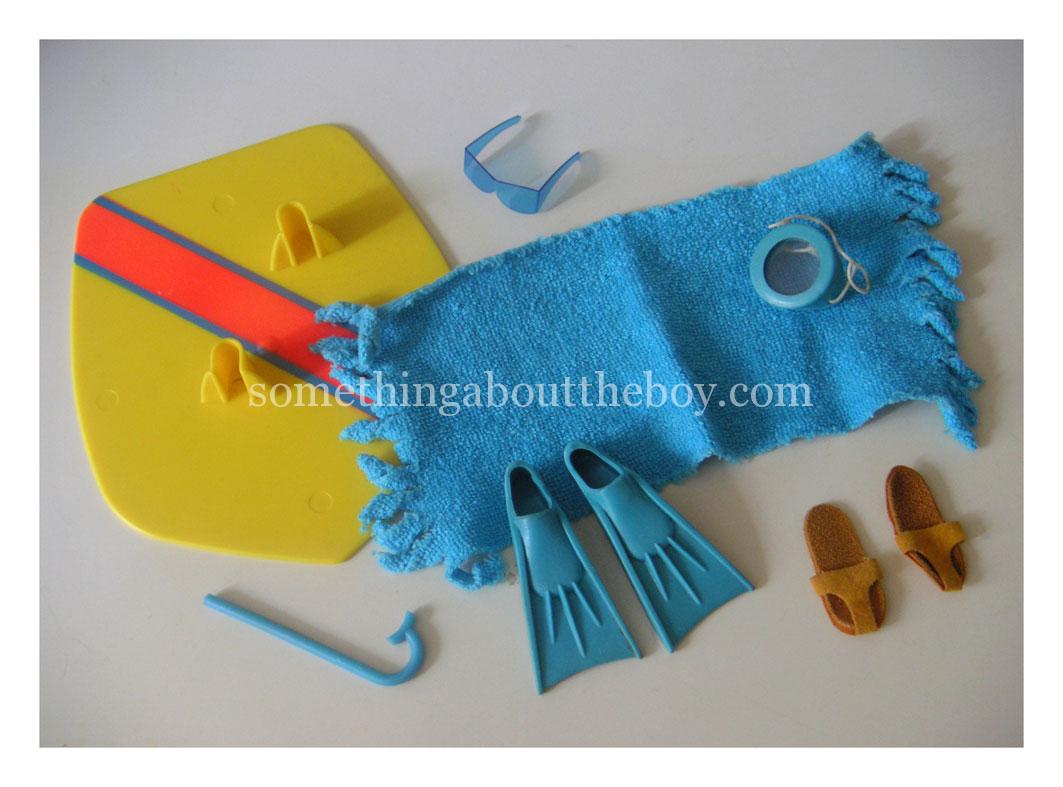 ---
BOOKLETS & CATALOGUES
Although most outfits above still seem to have the booklet for 1970, there was a booklet showing the range for 1971. Unlike the earlier stapled booklets, this is a long fold-out. Again, notice how the Casual Scene and Sea Scene are listed.