NEW GOOD-LOOKIN' TALKING KEN #1111
During 1970 doll production moved to Hong Kong, and Ken was given a new head-mold. This is the version which would have been sold from late 1970 onward.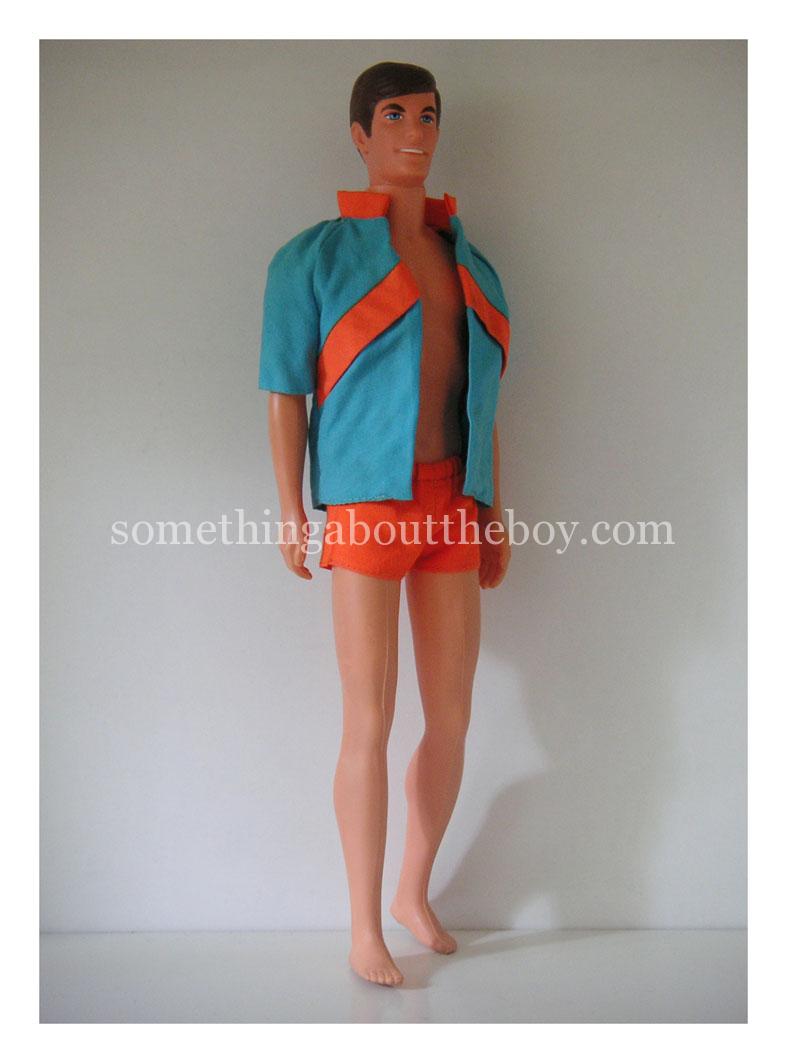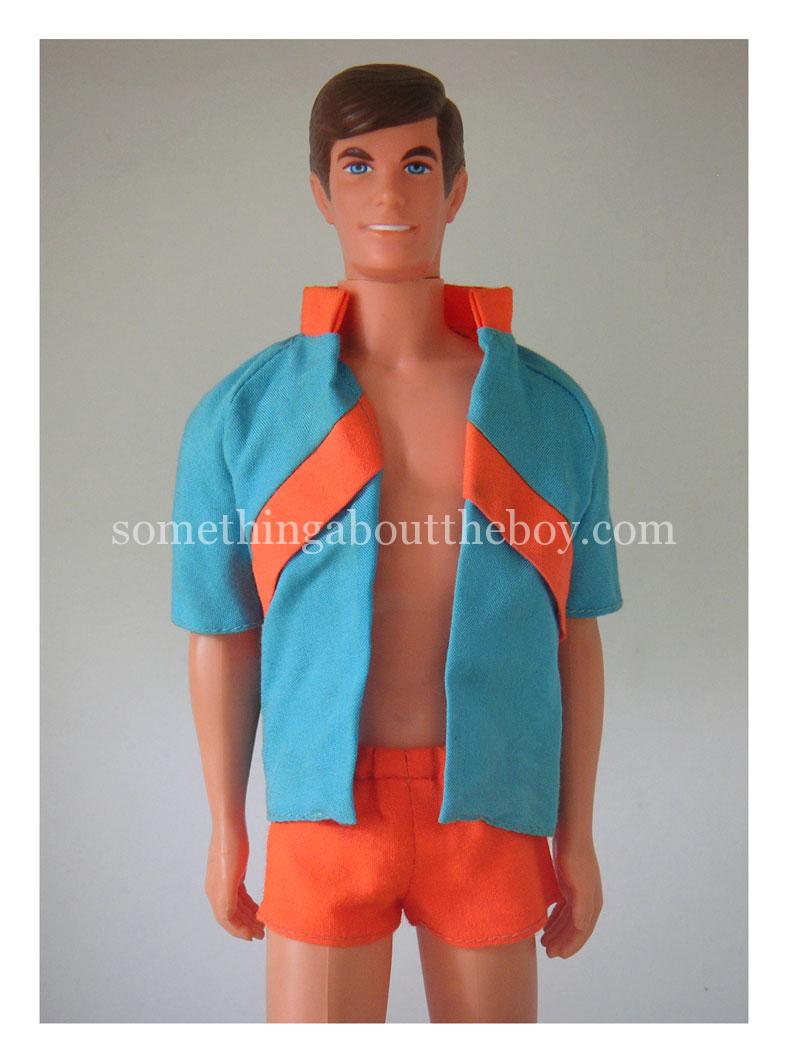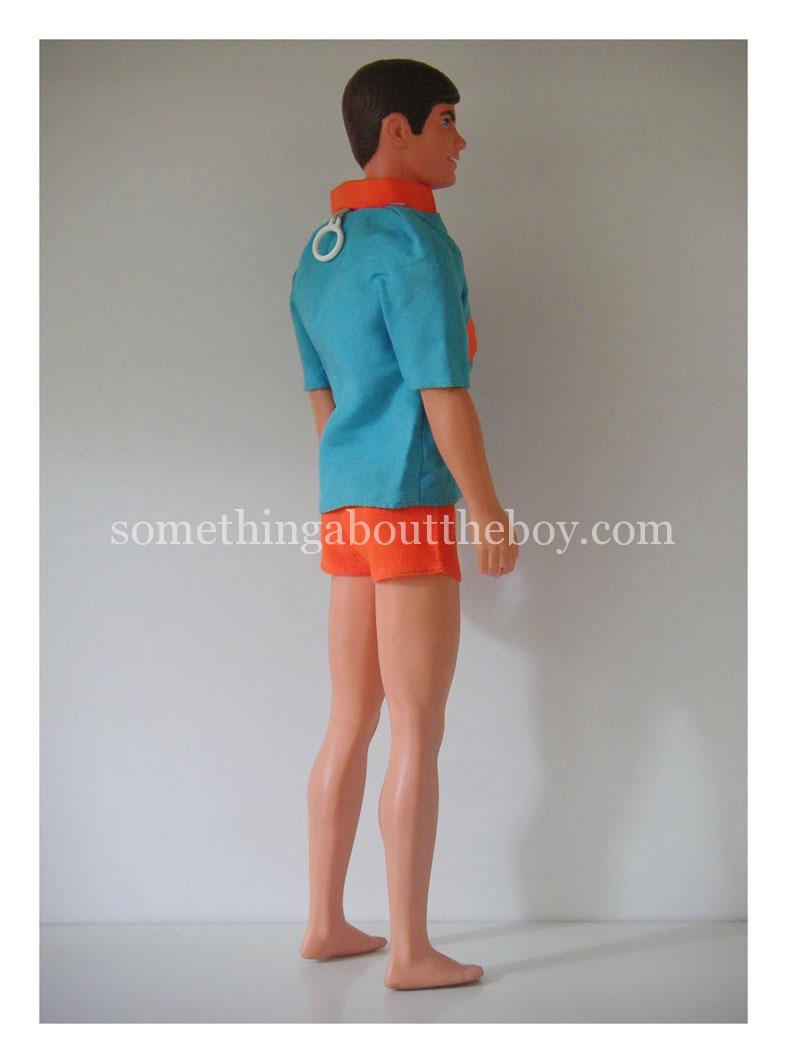 He spoke new phrases:
PJ's having a party. Let's go!
Have you met Barbie's new friend?
I'm taking the girls shopping. Want to go?
Put some records on and let's dance!
I'll get some food for the party.
Barbie's a great dancer.
---
NEW GOOD-LOOKIN' KEN #1124
The regular New Good-Lookin' Ken was also produced in Hong Kong with the new head-mold. This Ken was included in the Sears 1970 exclusive Red, White 'N Wild Set, which can be seen in the section 1970 The Outfits.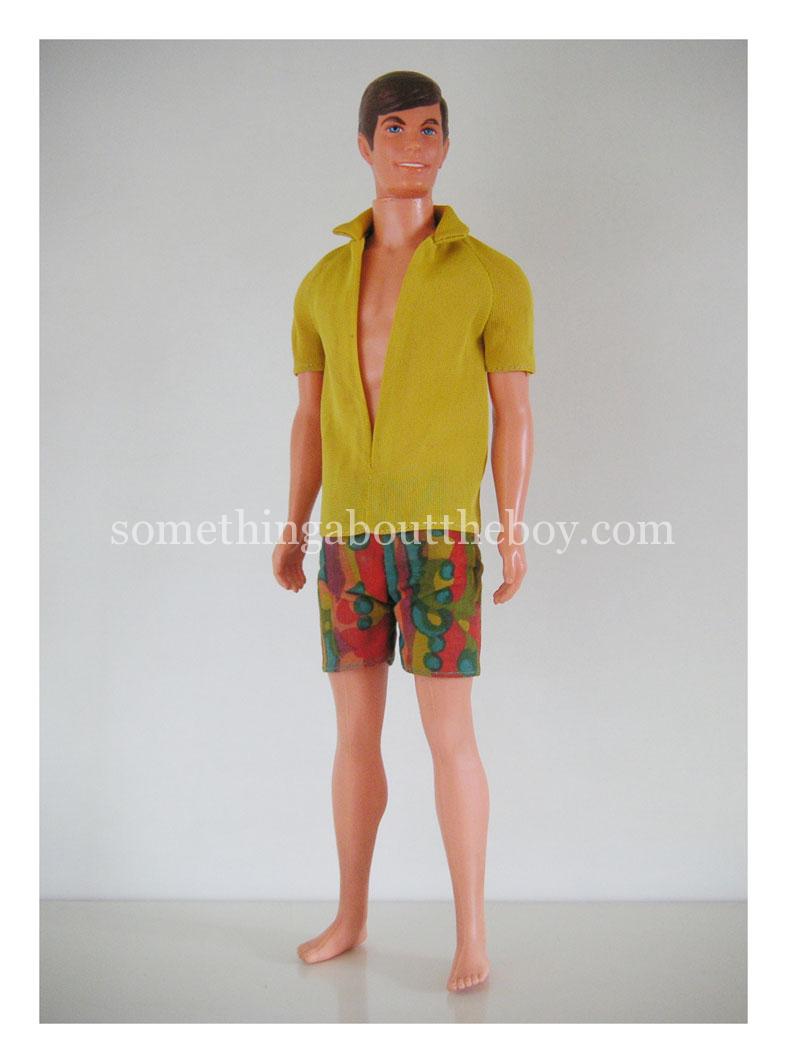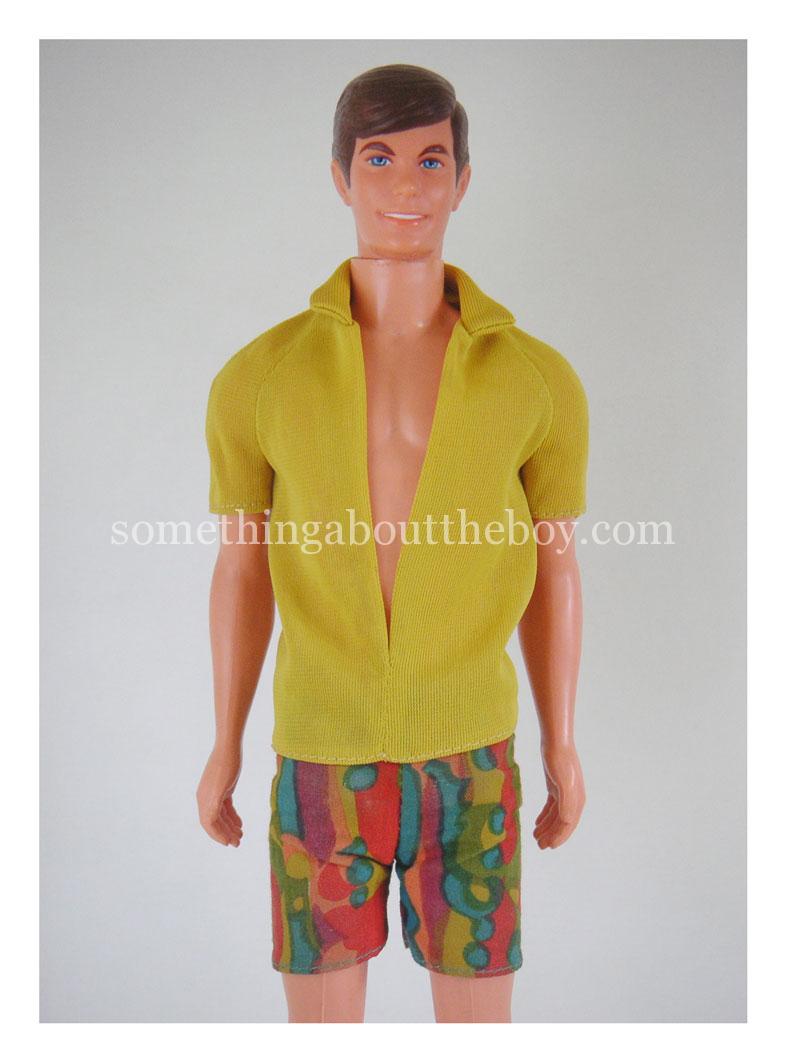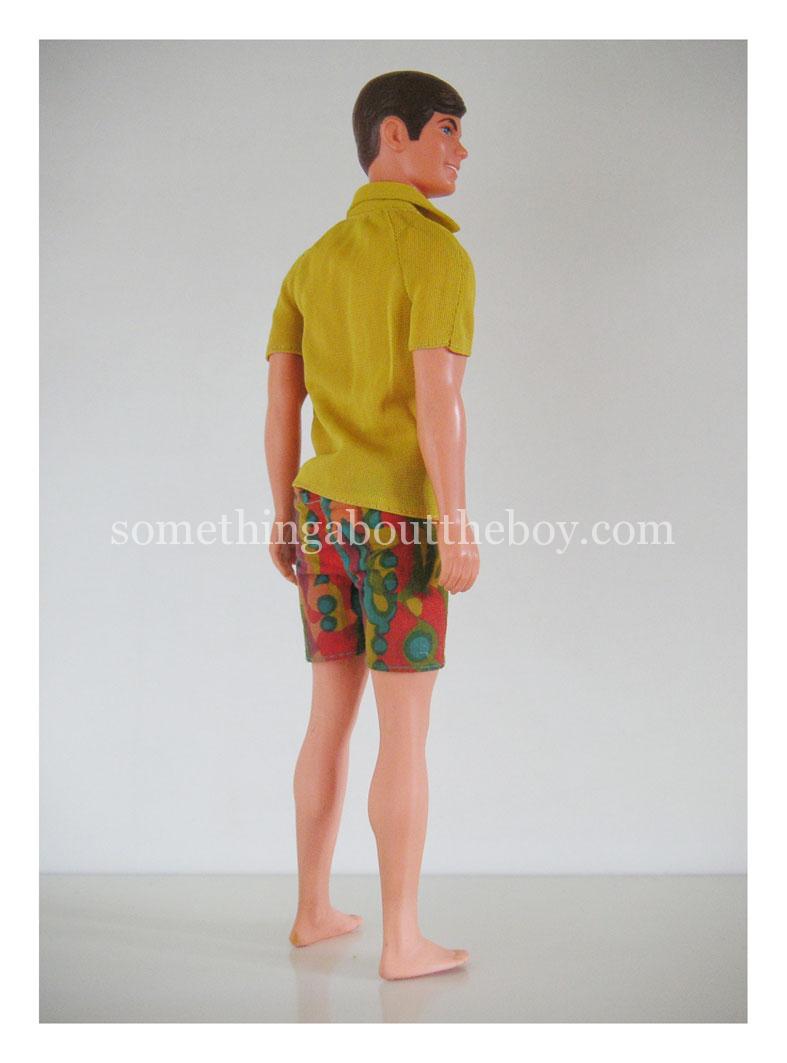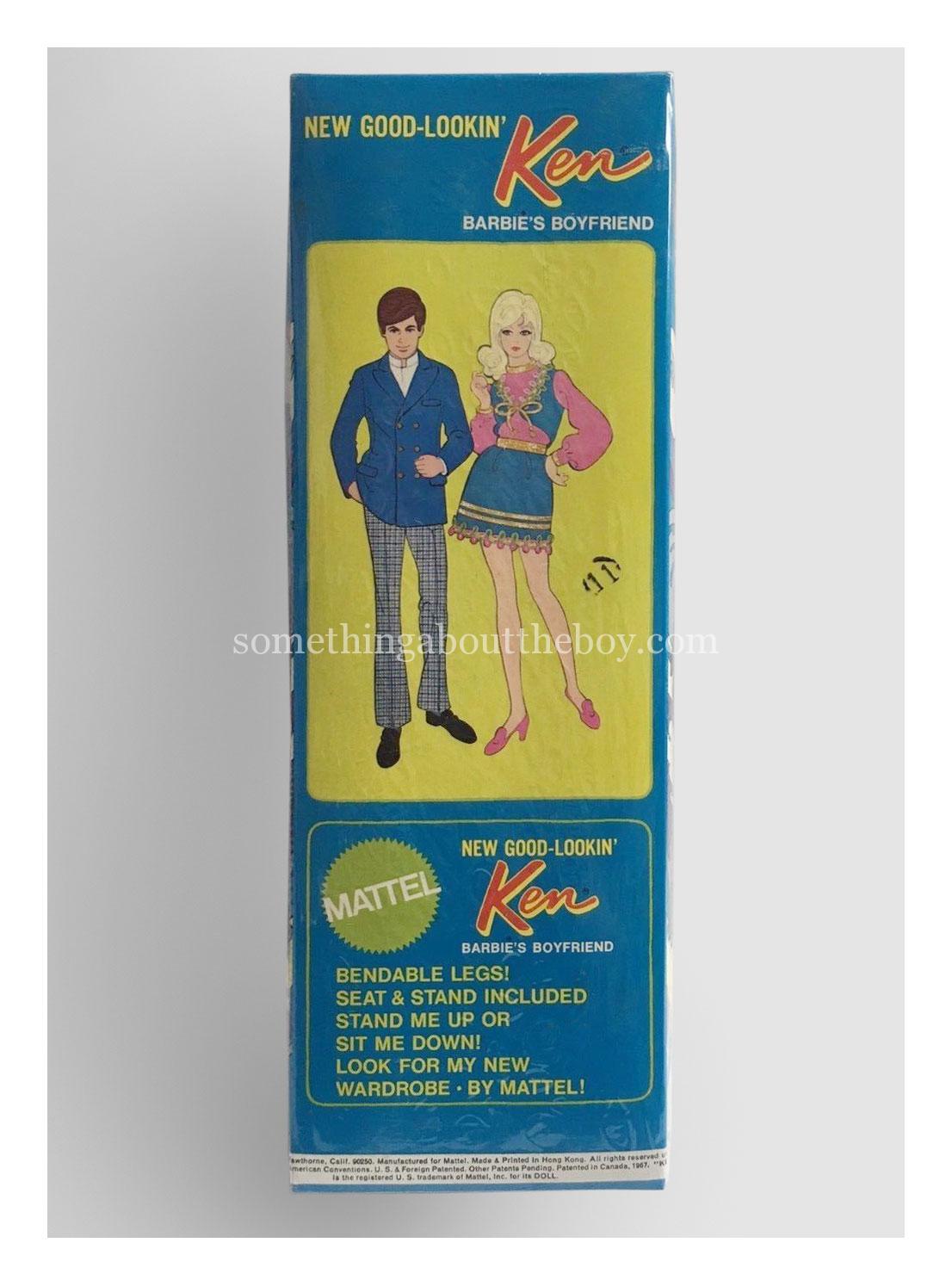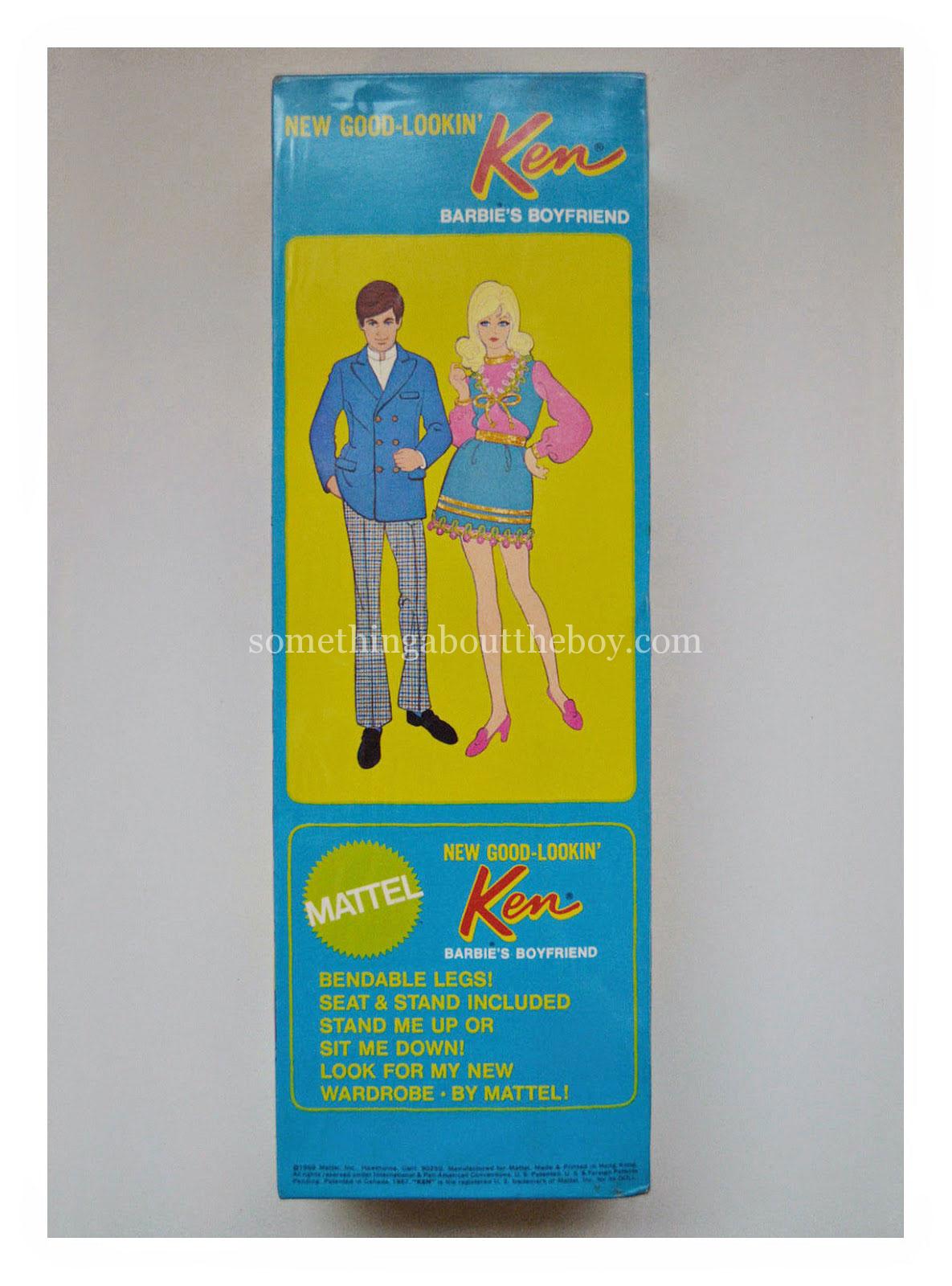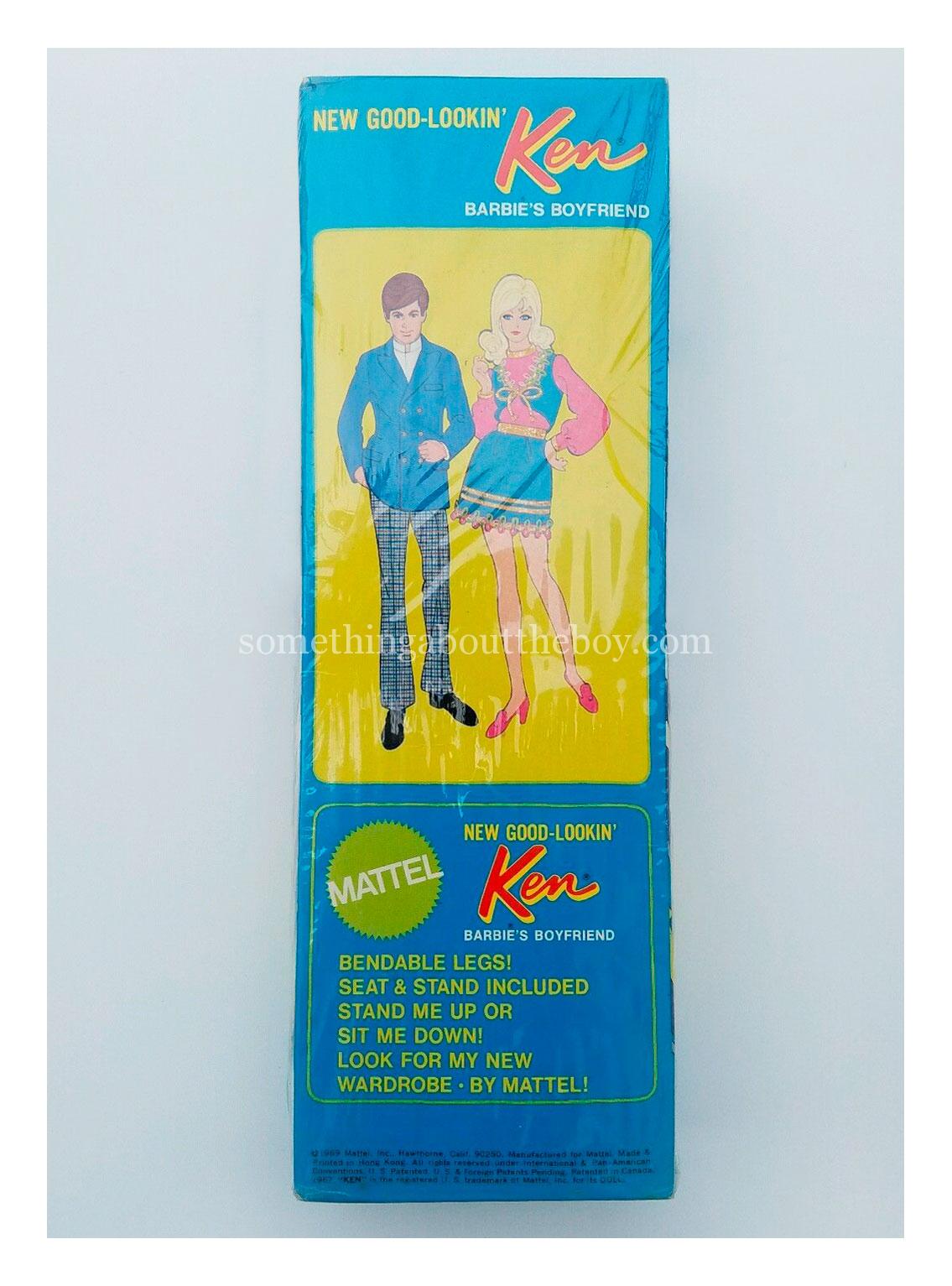 ---
NEW TALKING BRAD #1114
Brad was also produced in Hong Kong. He is almost identical to the Mexico version, with just a slightly harder head and darker skin.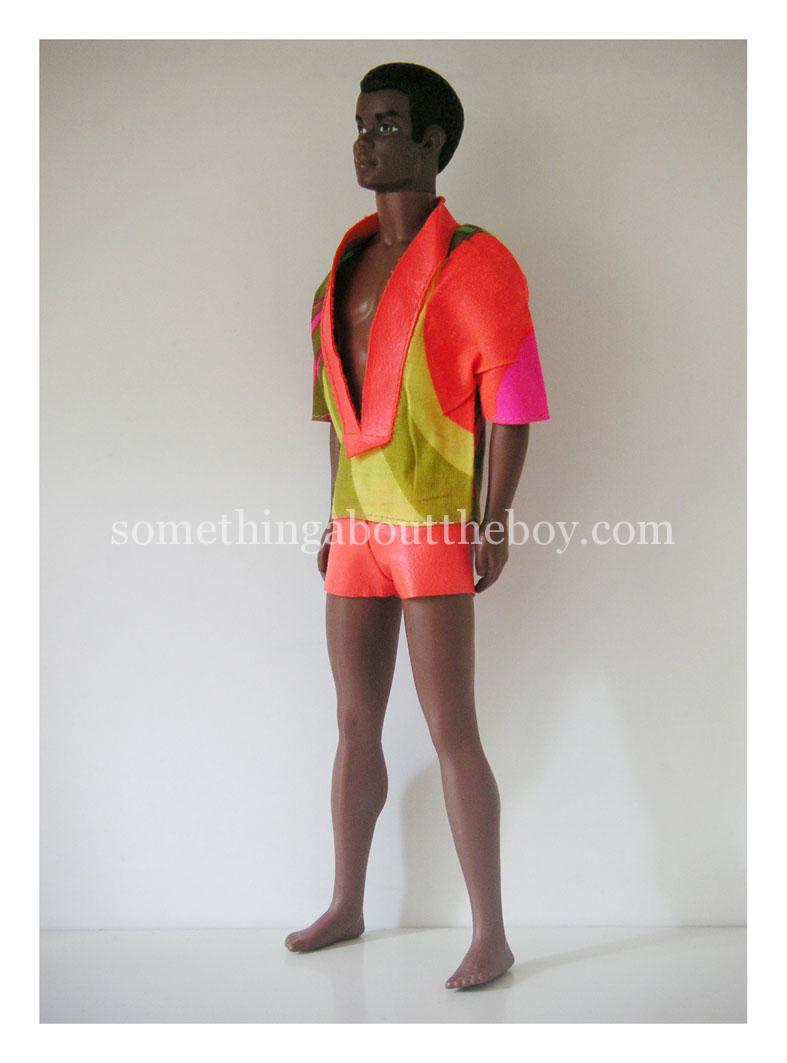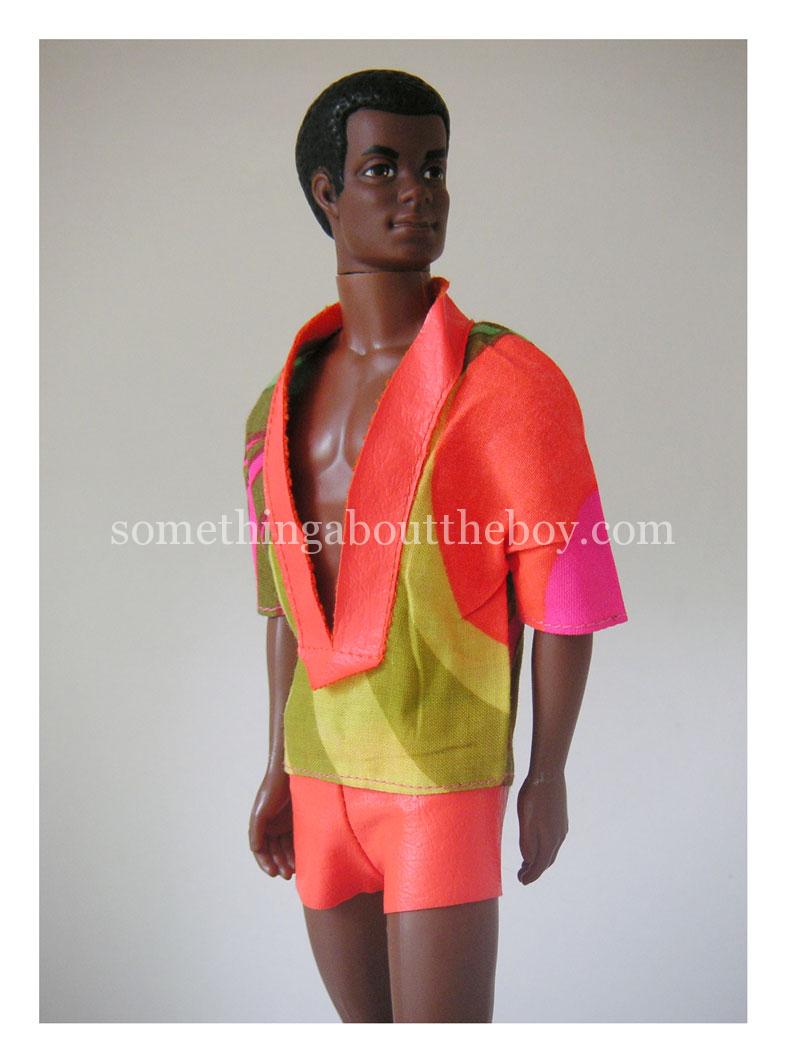 ---
THE SUN SET MALIBU KEN #1088
The Sun Set Malibu Ken was also included in the Sears Malibu Ken Surf's Up gift set (See section 1971 The Outfits). He would prove to be one of Mattel's most enduring dolls, and a version of him was still being sold in 1978. From 1971-1974 he was sold with red shorts and a blue towel.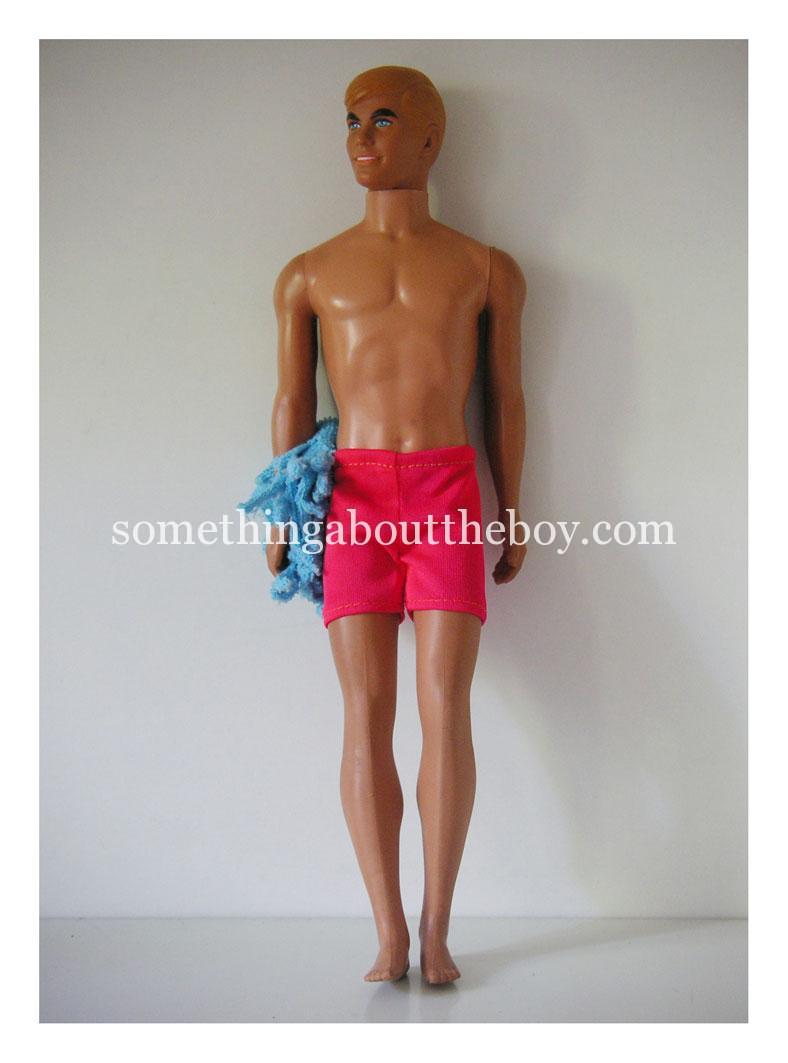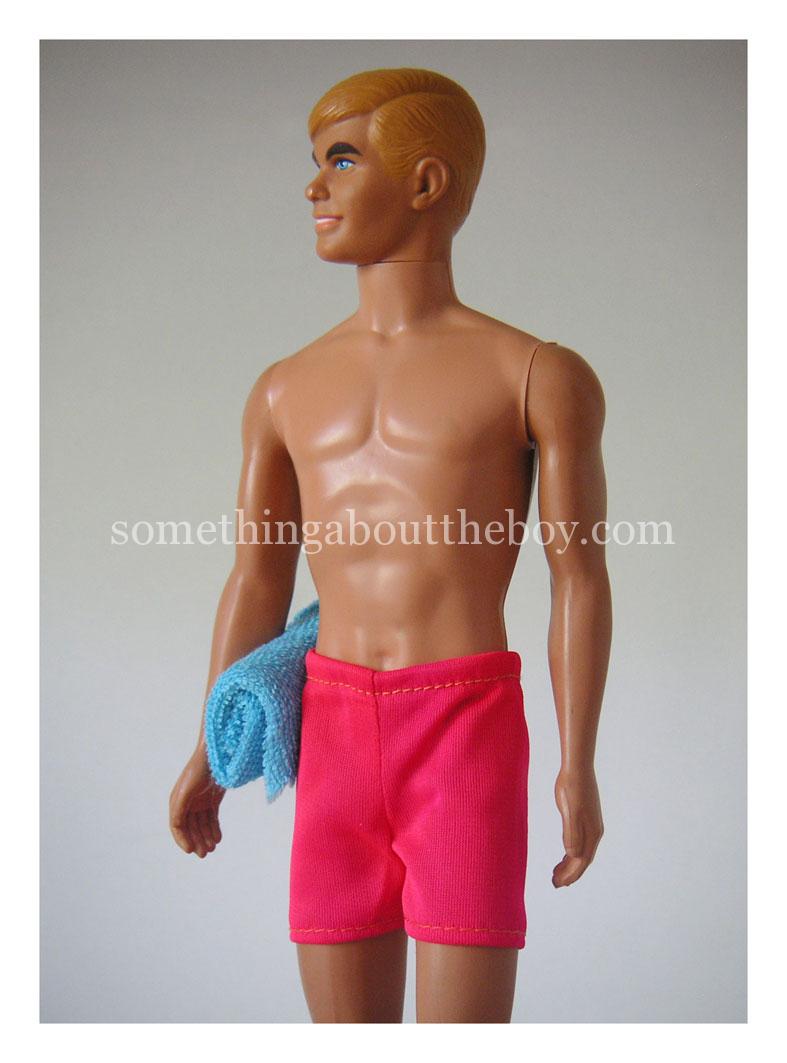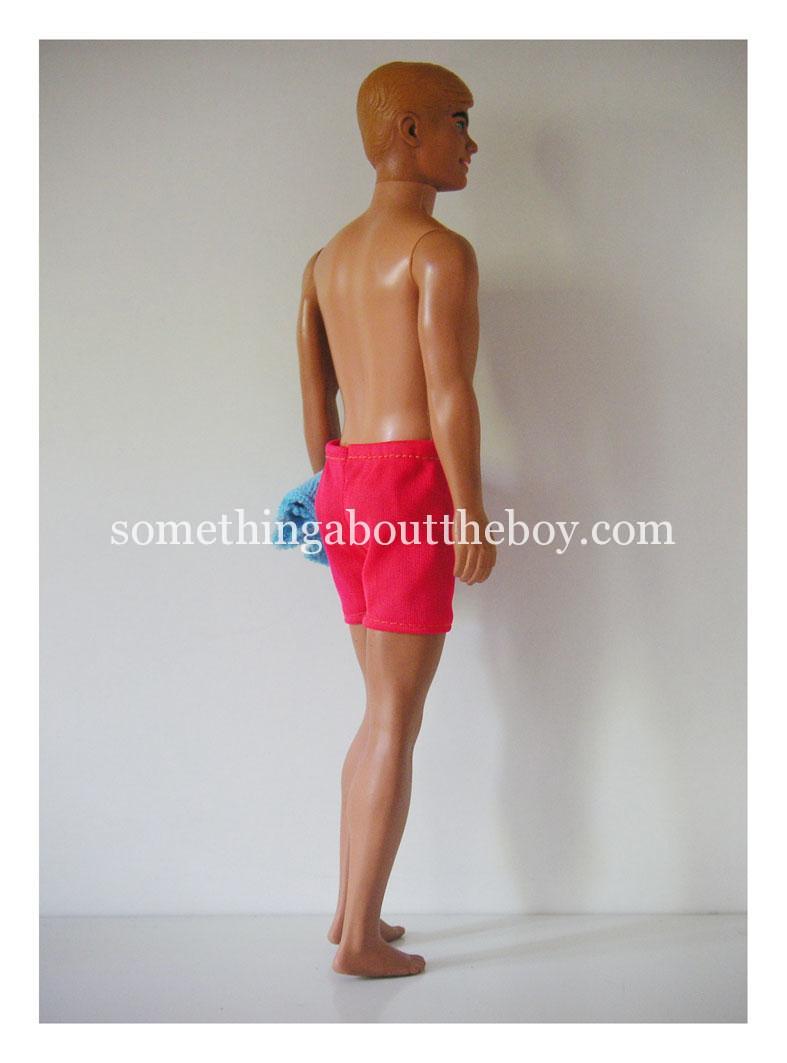 Of the two types of packaging used, the one with the clear plastic stuck on card presumably came first. It certainly appears in the department store guide from 1971 (and 1972) shown below.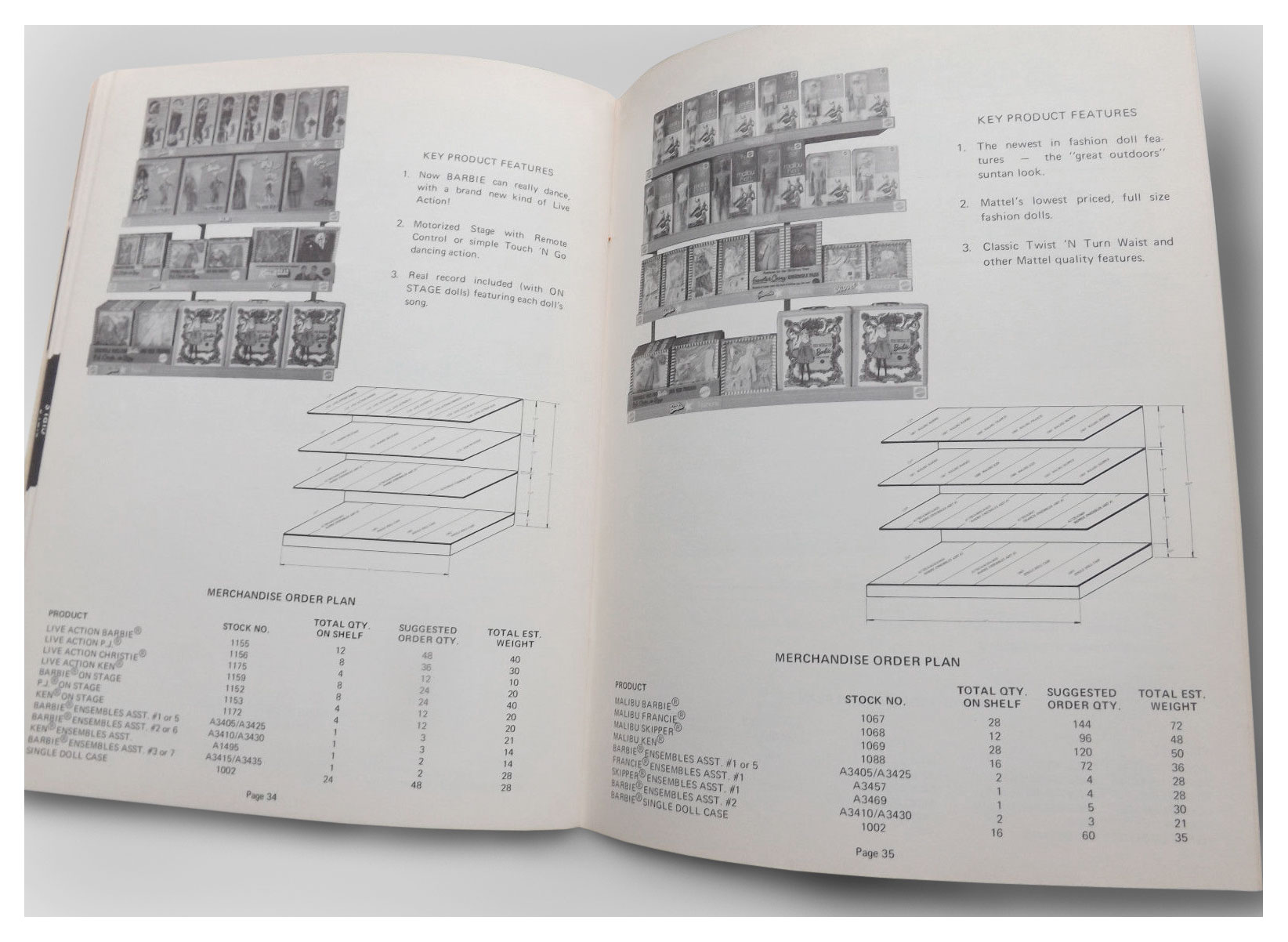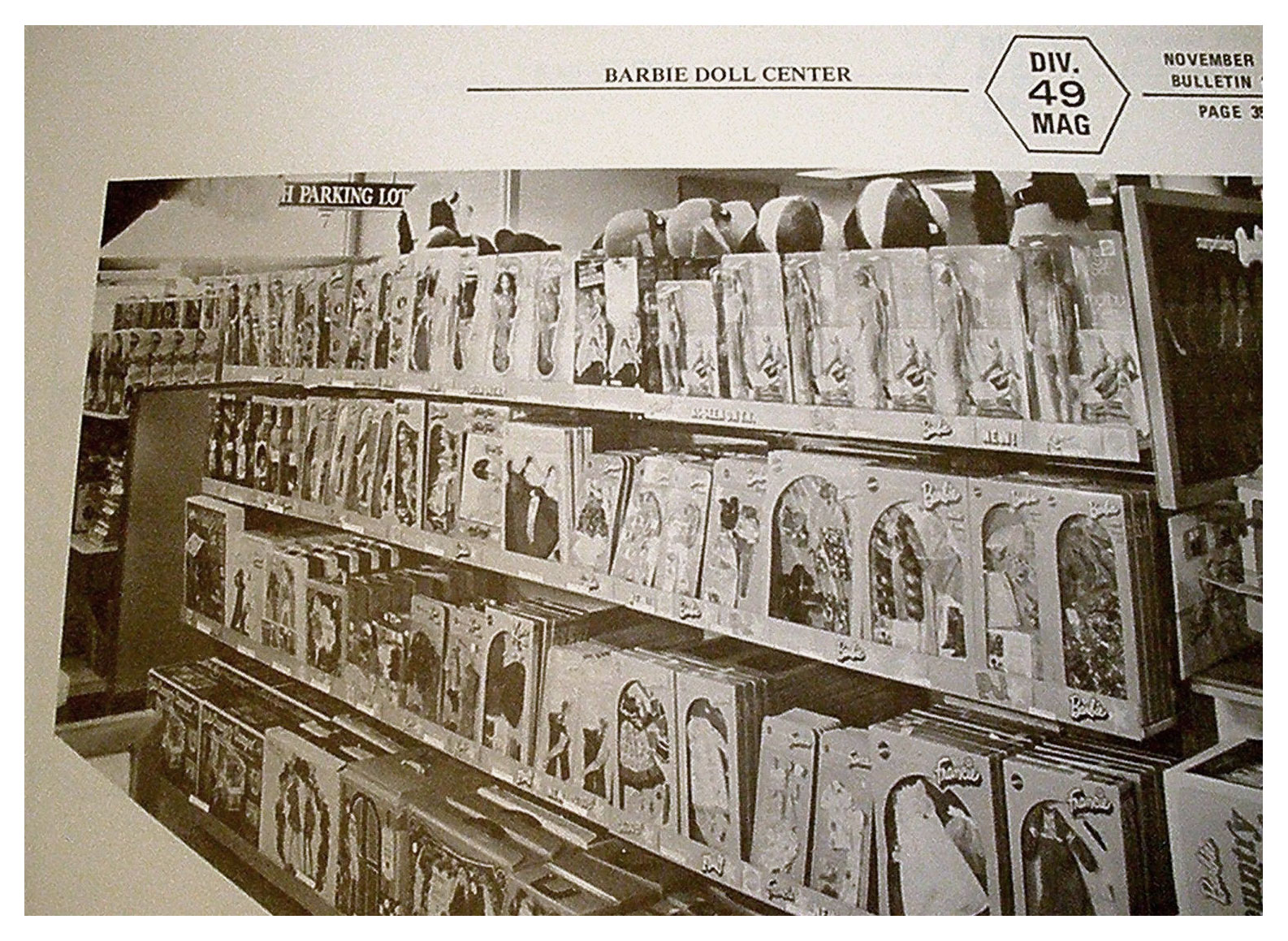 Note that the versions packaged with red card do not come with wrist tags.
This version is possibly a 'factory flaw', as it uses the backing card for a Barbie/Francie, with the cut-out for the legs.
Malibu P.J. was not introduced until 1972, so the versions below which mention her must date from 1972 or later.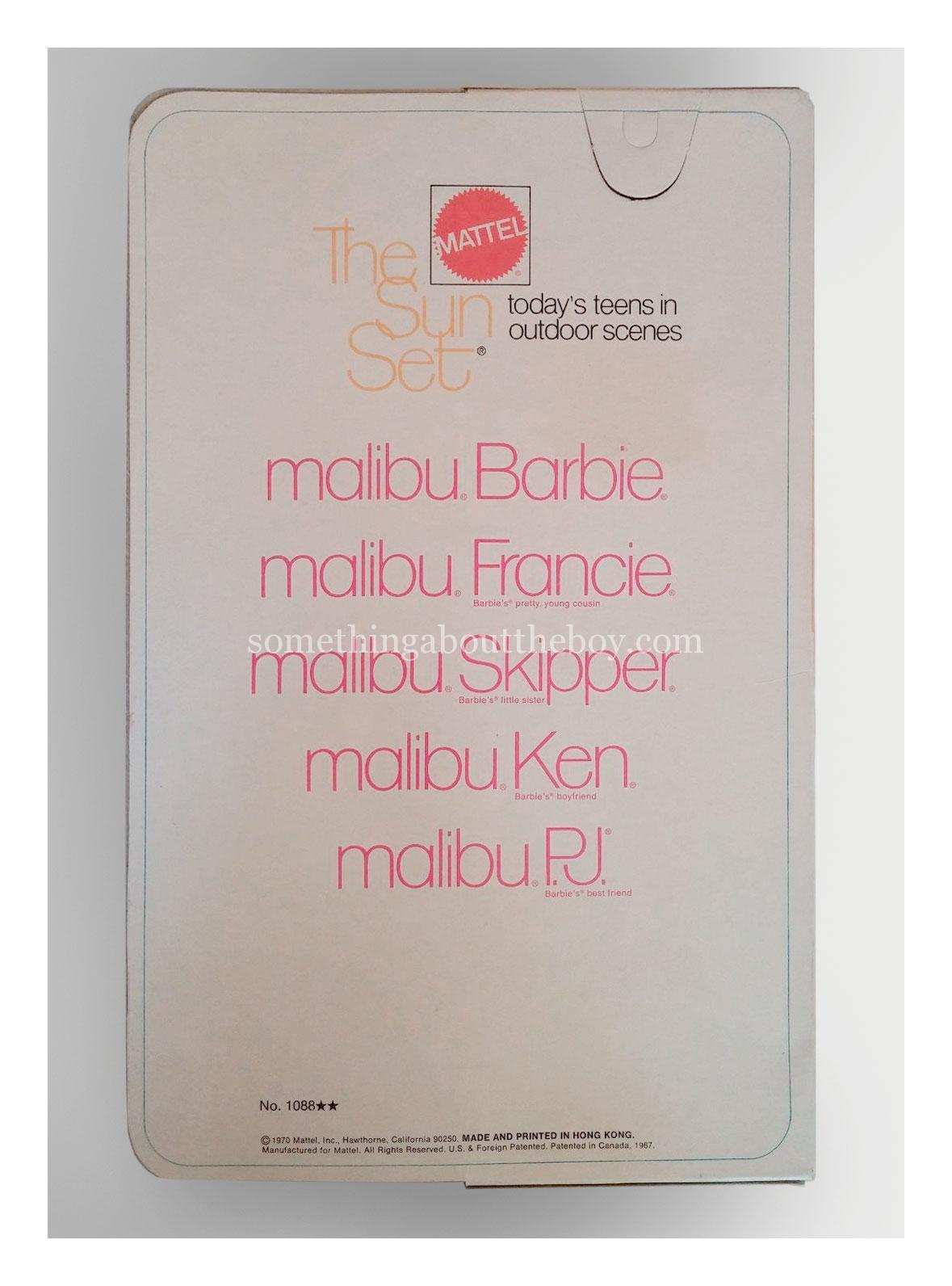 The dolls which were sent by mail order were usually packaged quite plainly. According to the code numbers on the packaging, the Ken below would have been the version sent by Sears and JCPenney.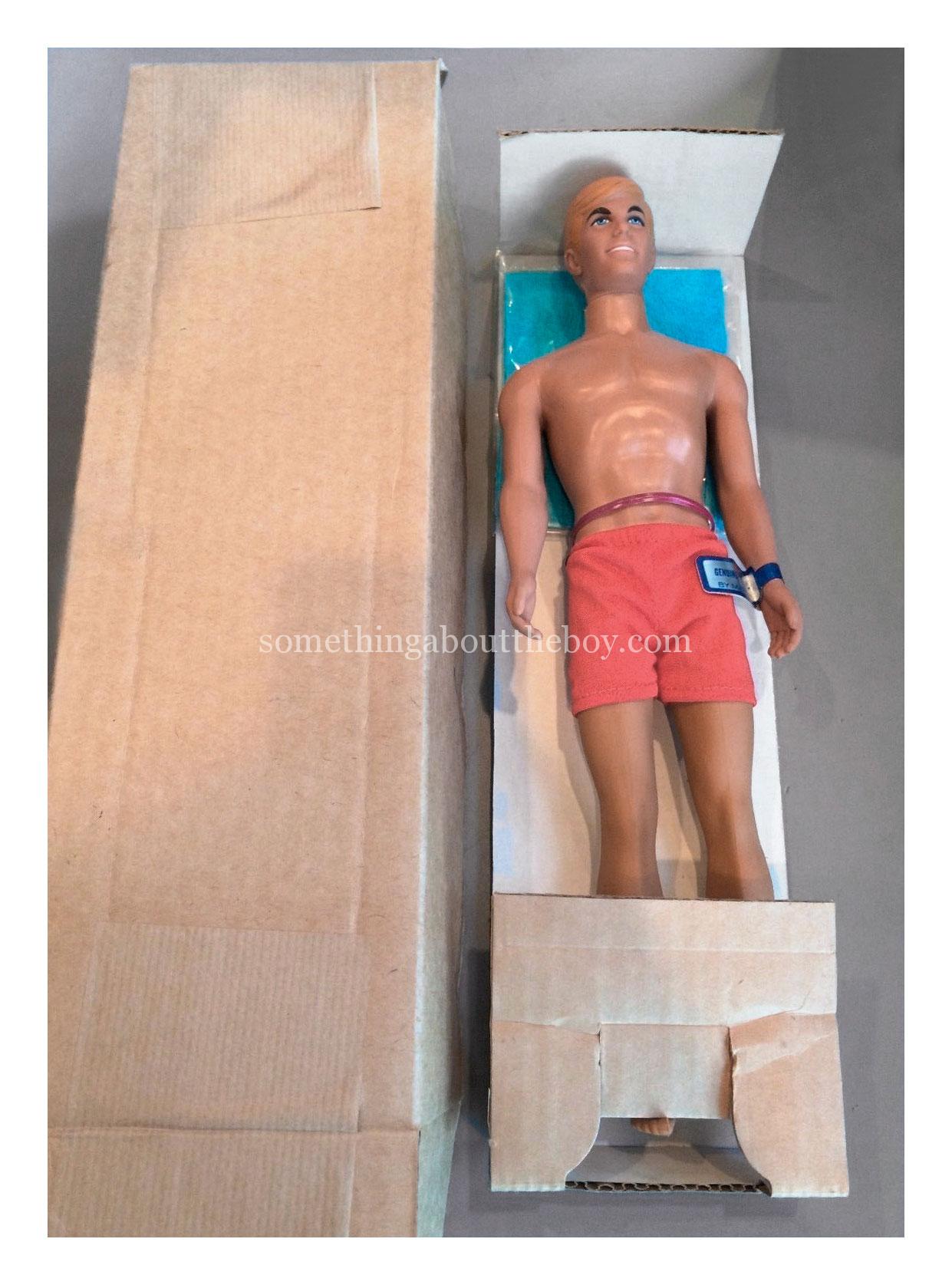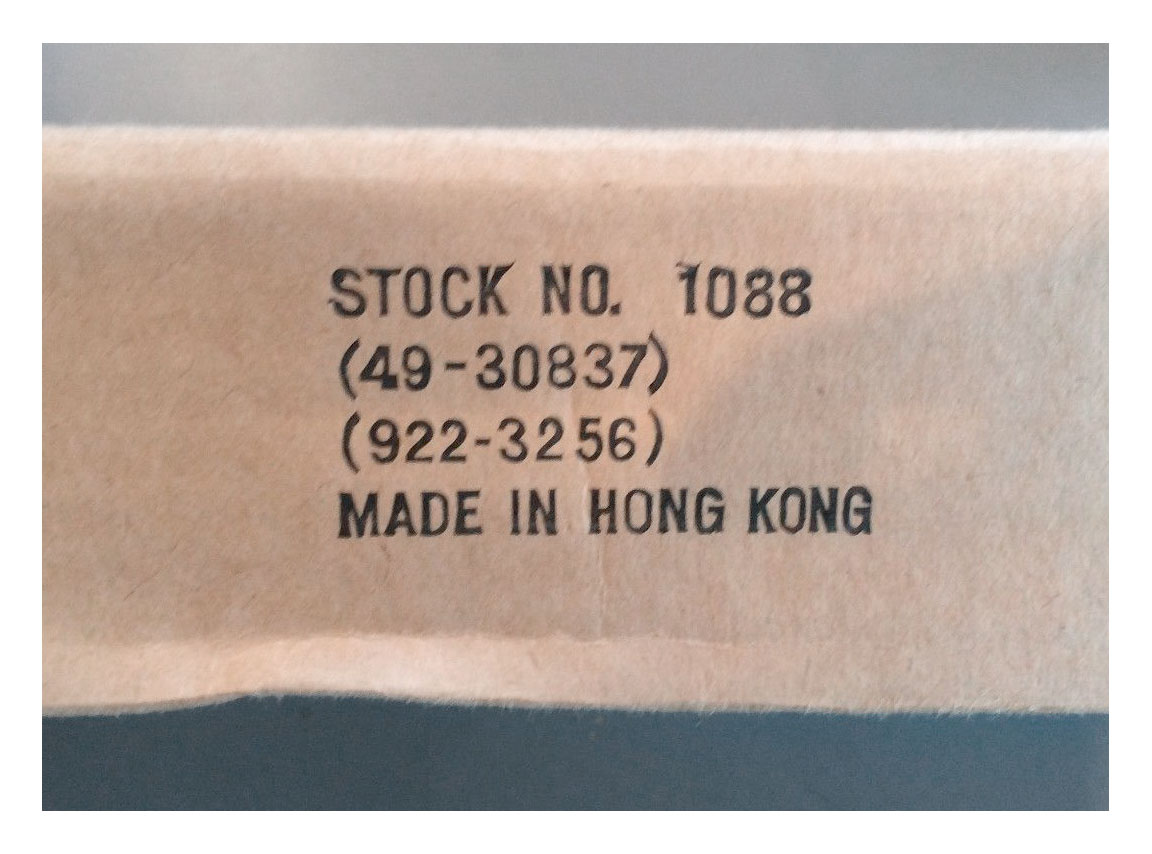 ---
LIVE ACTION KEN #1159
Live Action Ken was also known in France as Ken Tout-en-mouvement, Germany as Tanz-mit Ken (1971), and in Germany and the Netherlands as Swinging Ken (1972). He came with a unique clear plastic stand, which can be seen illustrated in the instruction sheet below. In 1973-4 he was repackaged as Action Ken in a simple plastic bag.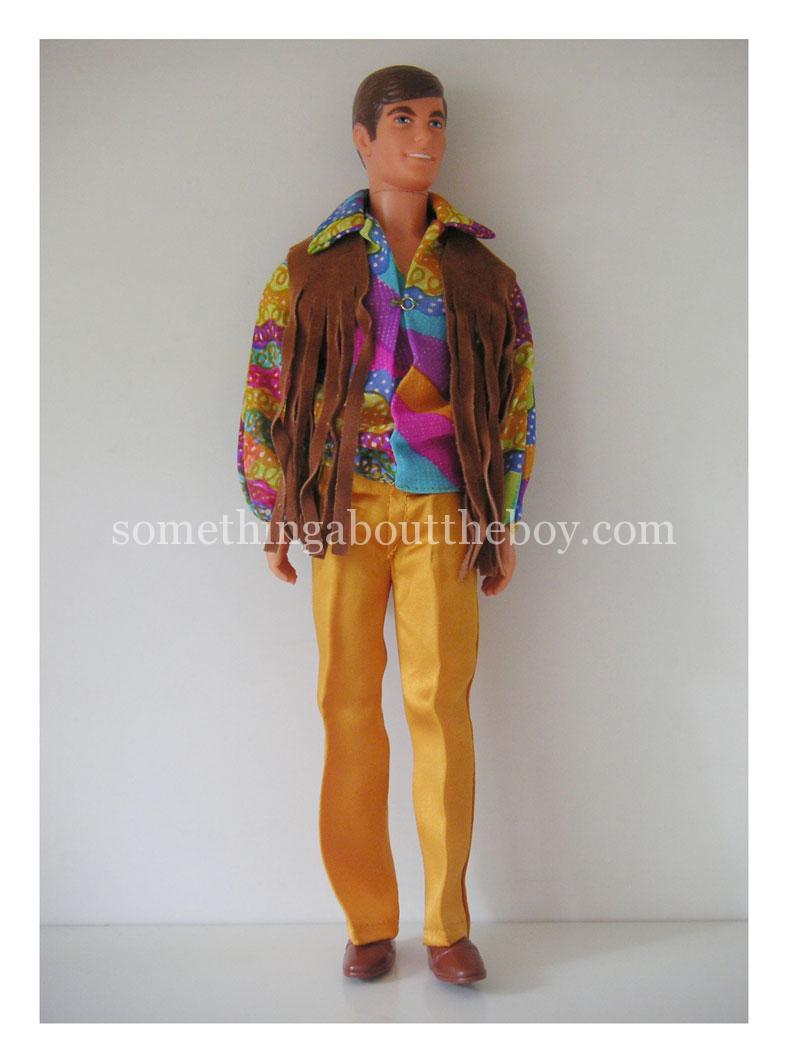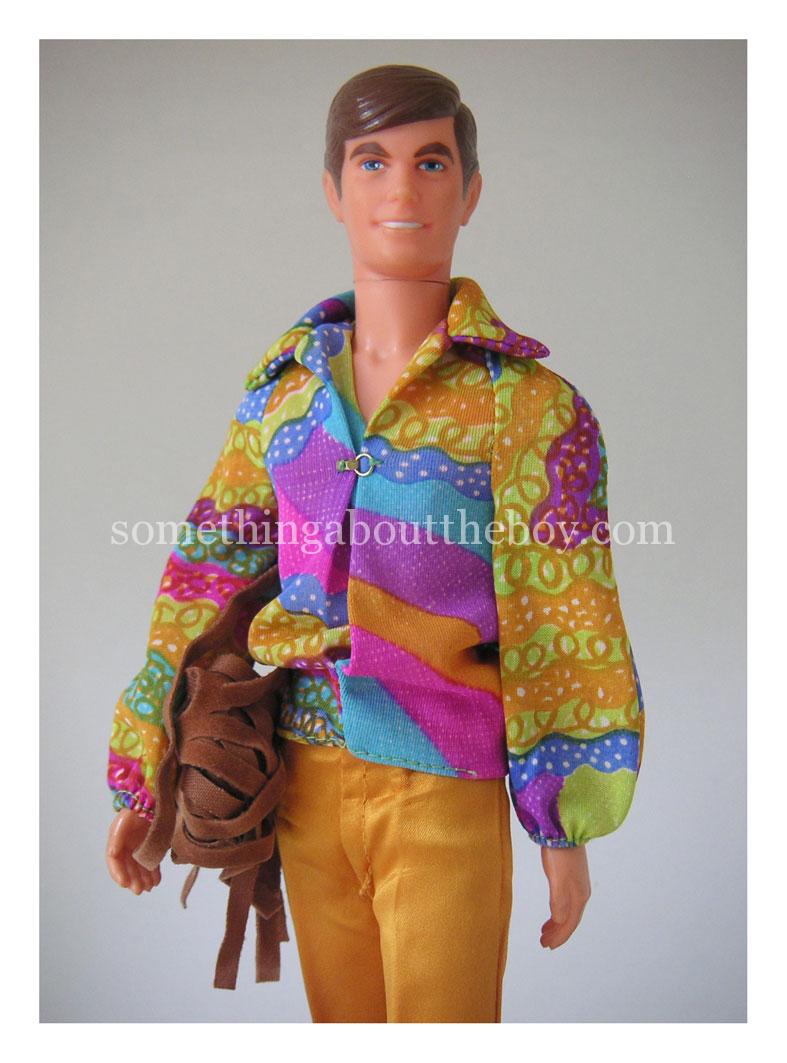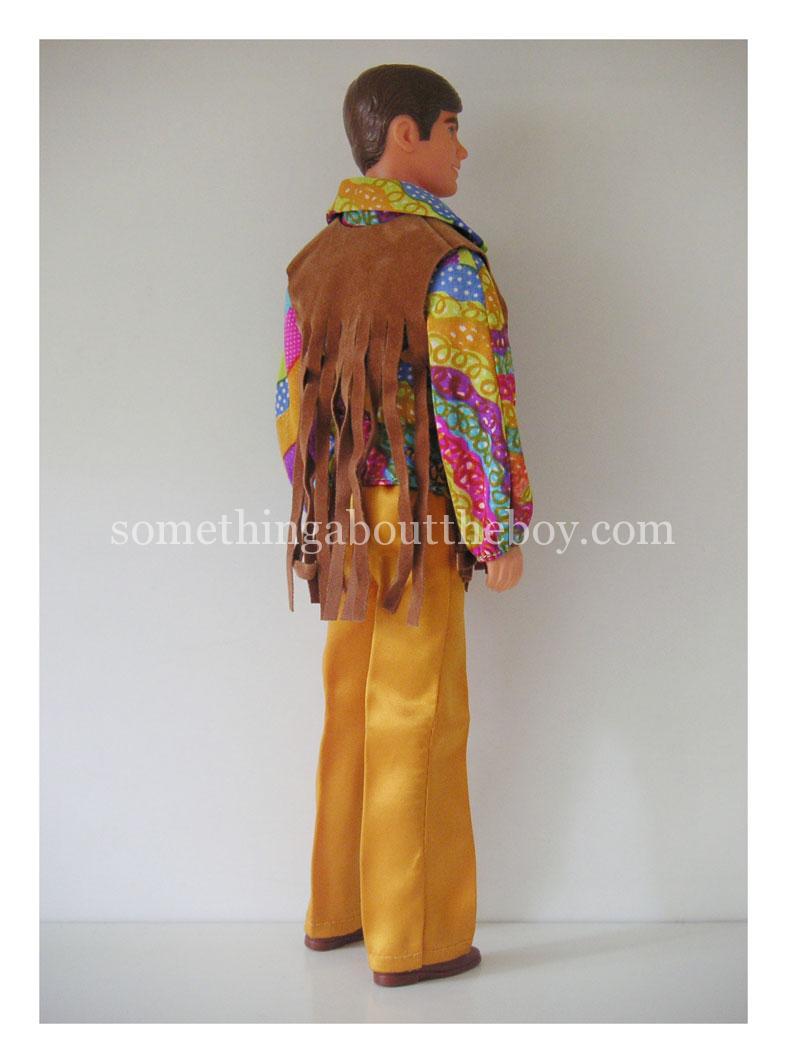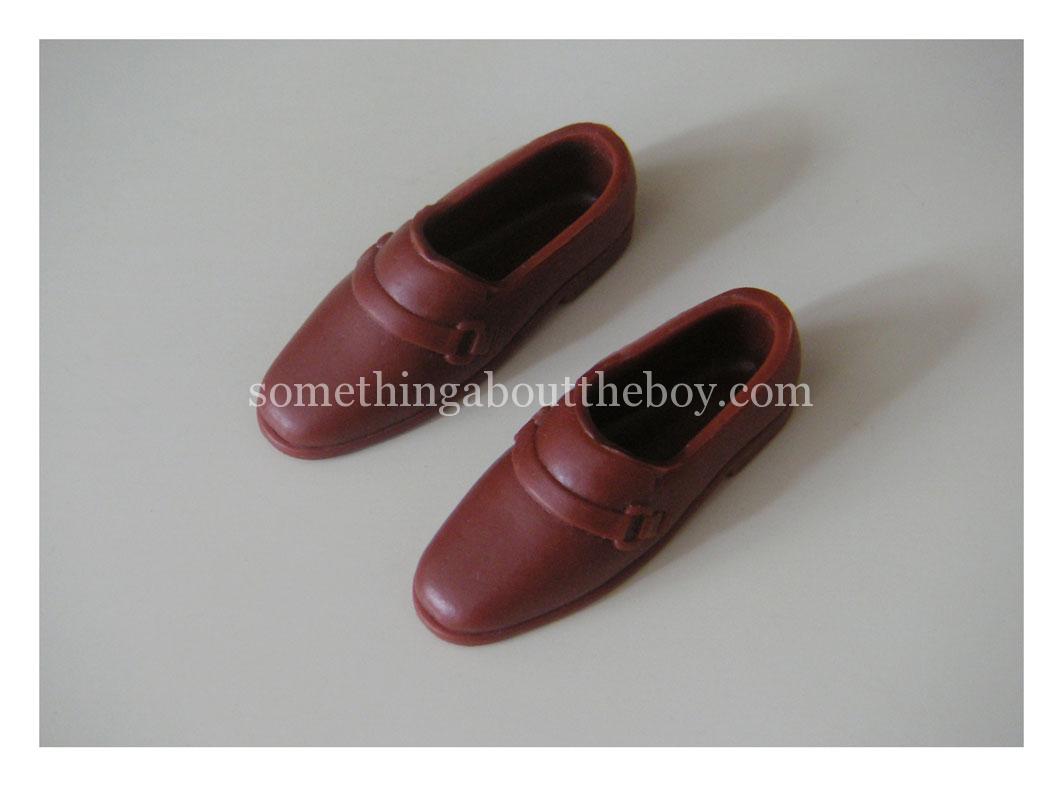 Identification: © 1968 Mattel Inc. Taiwan U.S. & For. Pat'd Patented in Canada 1967 Other Pats Pending.
---
LIVE ACTION KEN ON STAGE #1172
He was also available in a deluxe Live Action Ken On Stage set, which came with a motorized 'stage', microphone, a real record and stickers to decorate the stage.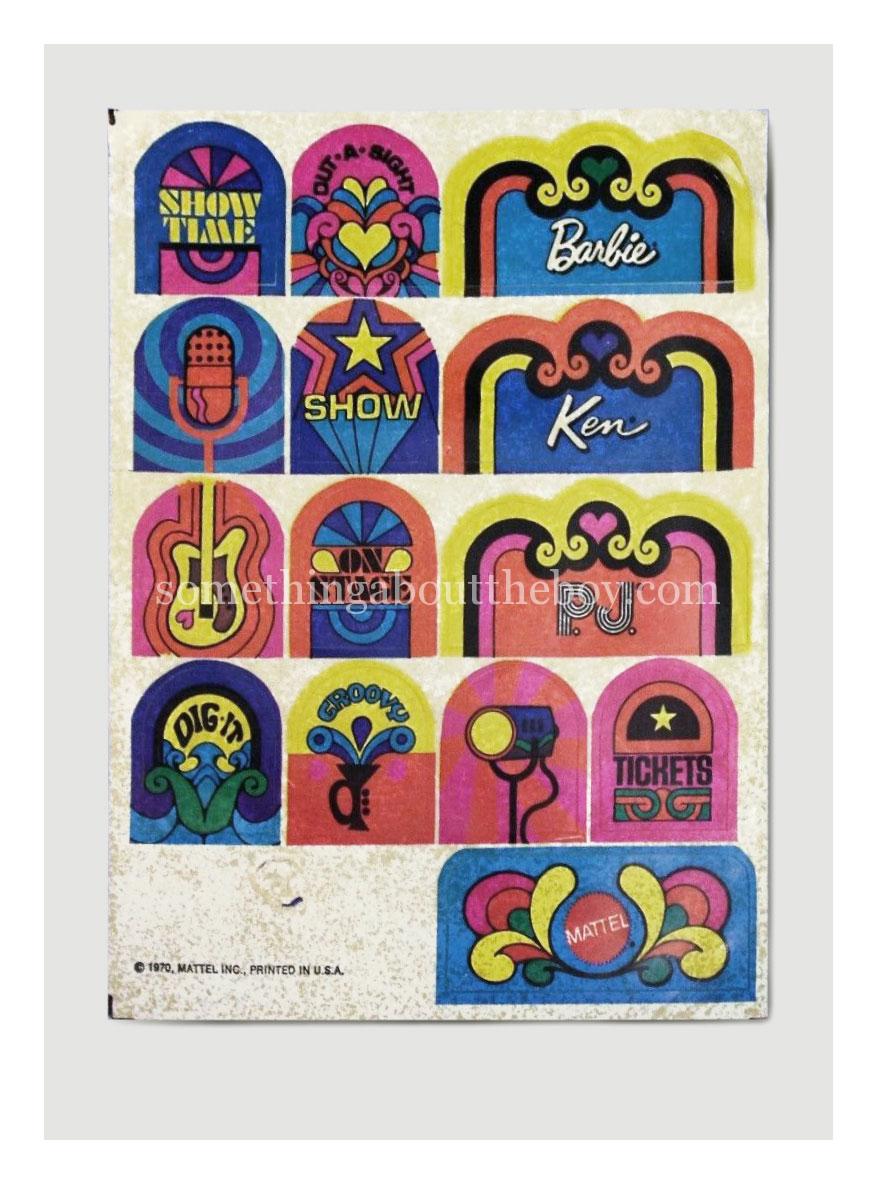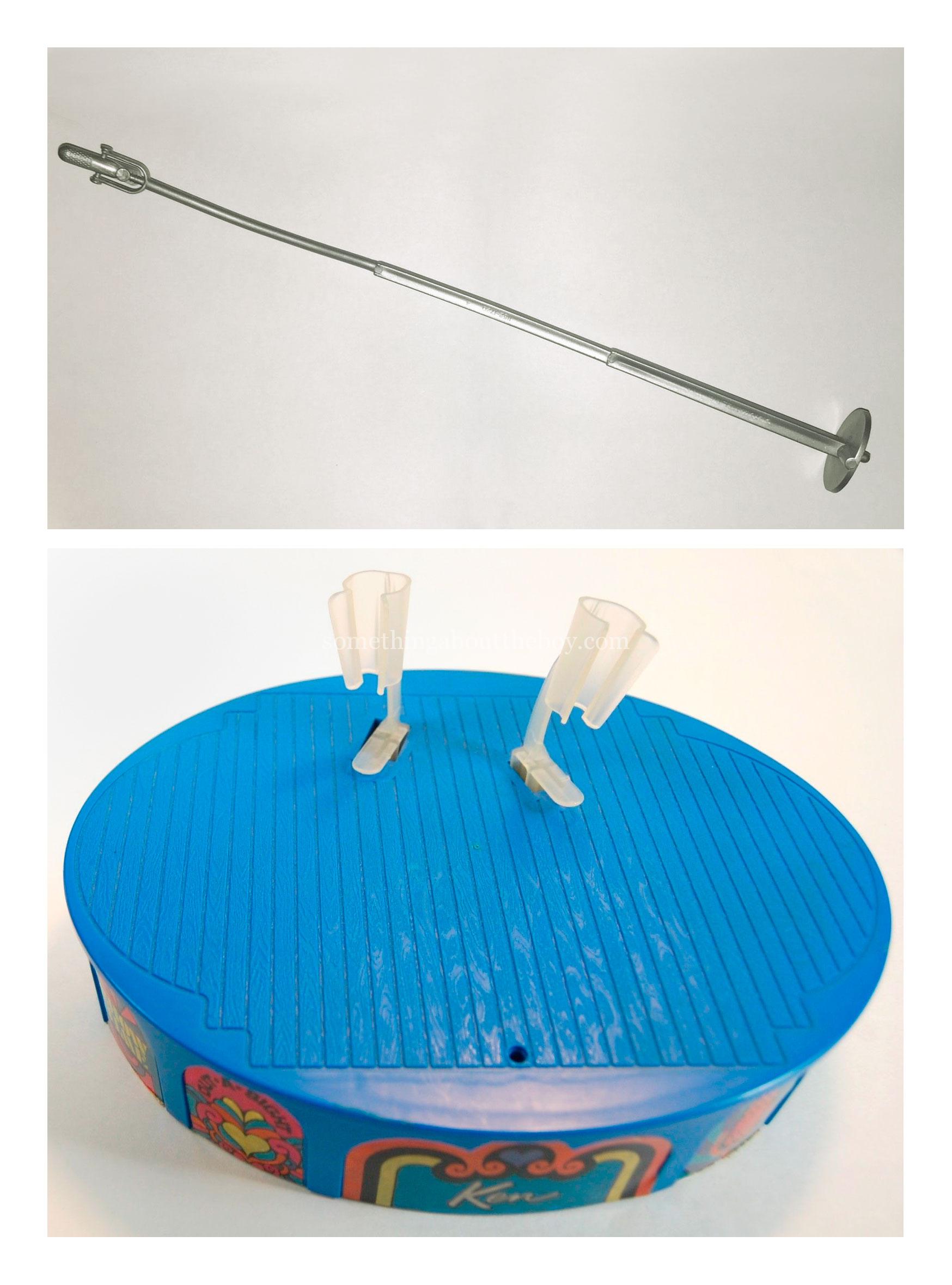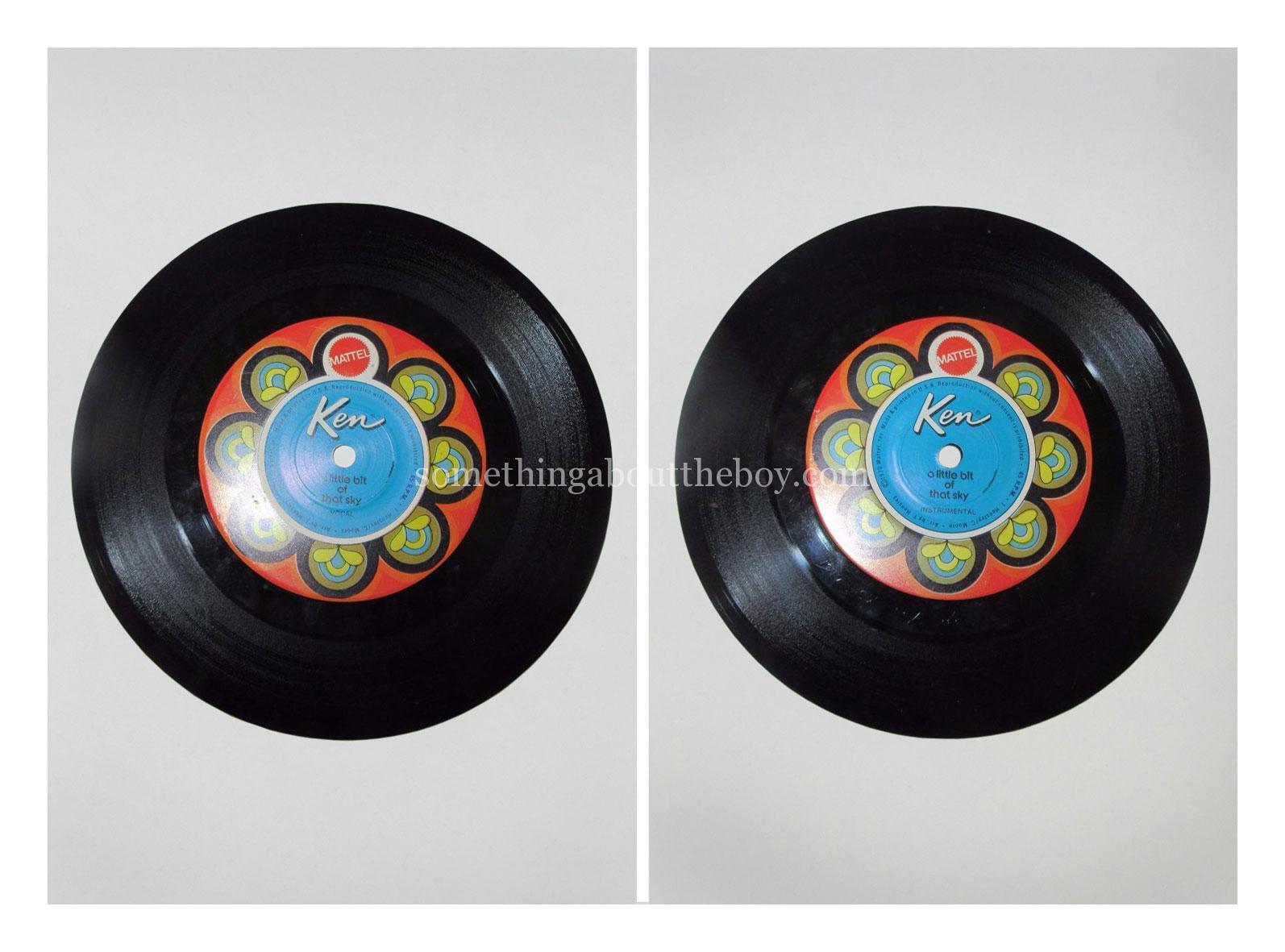 ---
BOOKLETS & CATALOGUES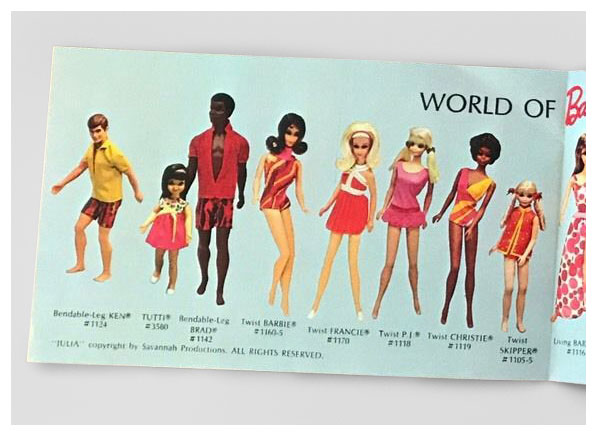 In this booklet (and the Mattel Dolls '71 catalogue) New Good-Lookin' Talking Ken is given the code #1117-7, yet the actual box still has the original code #1111.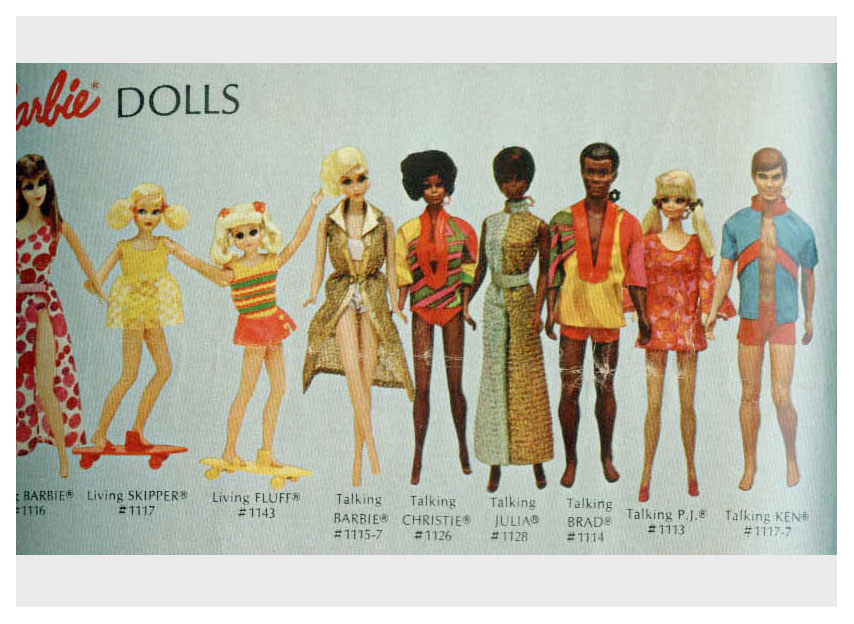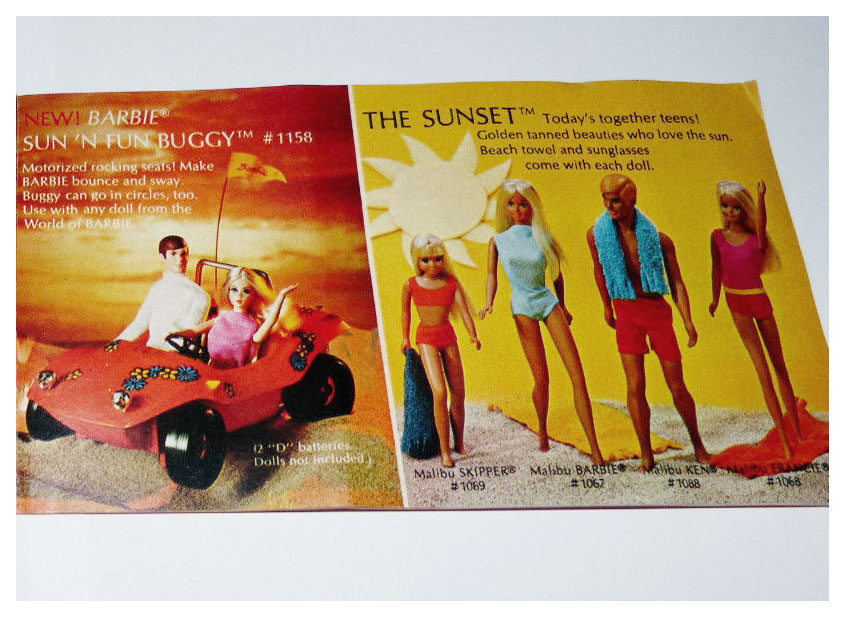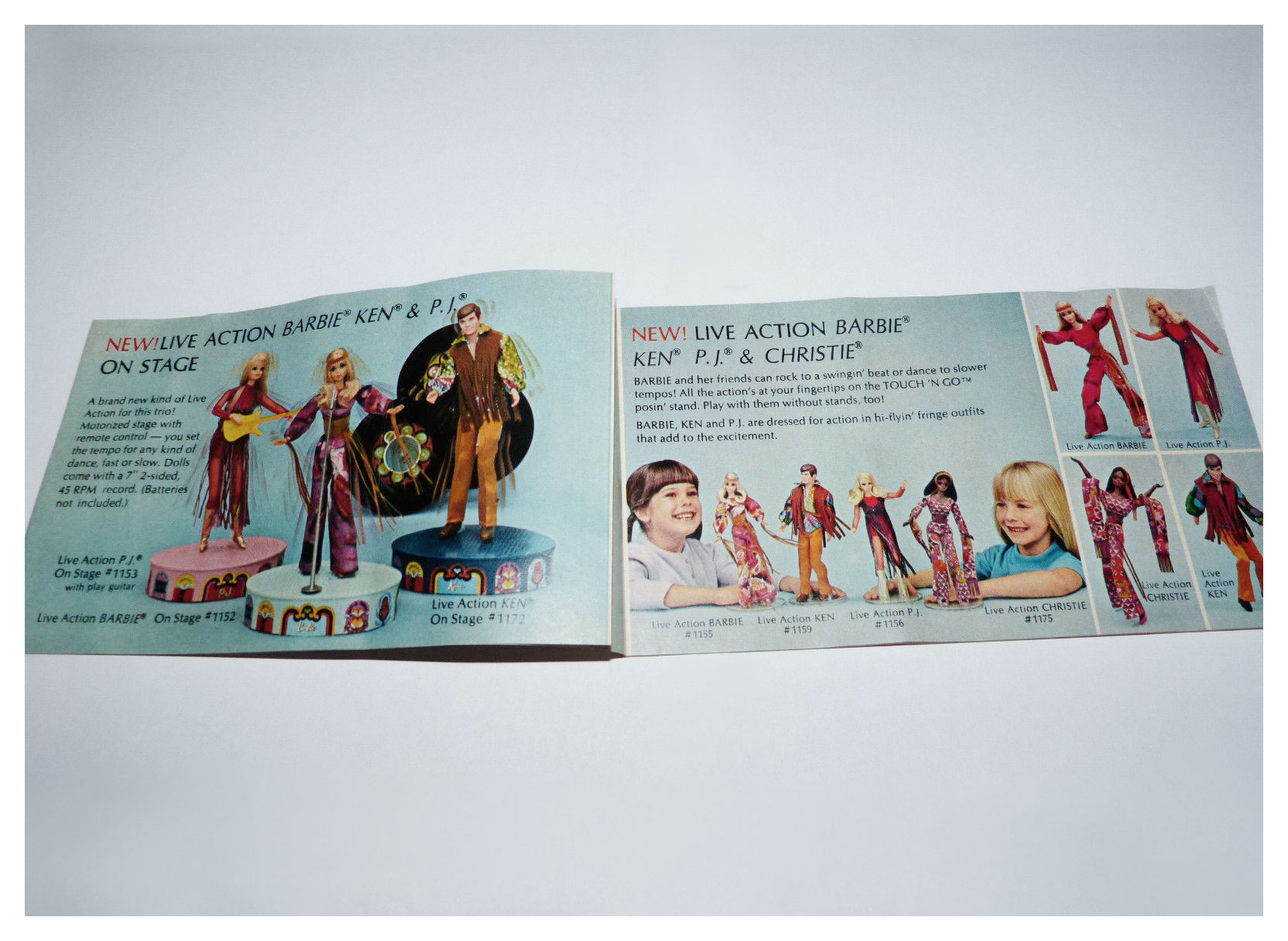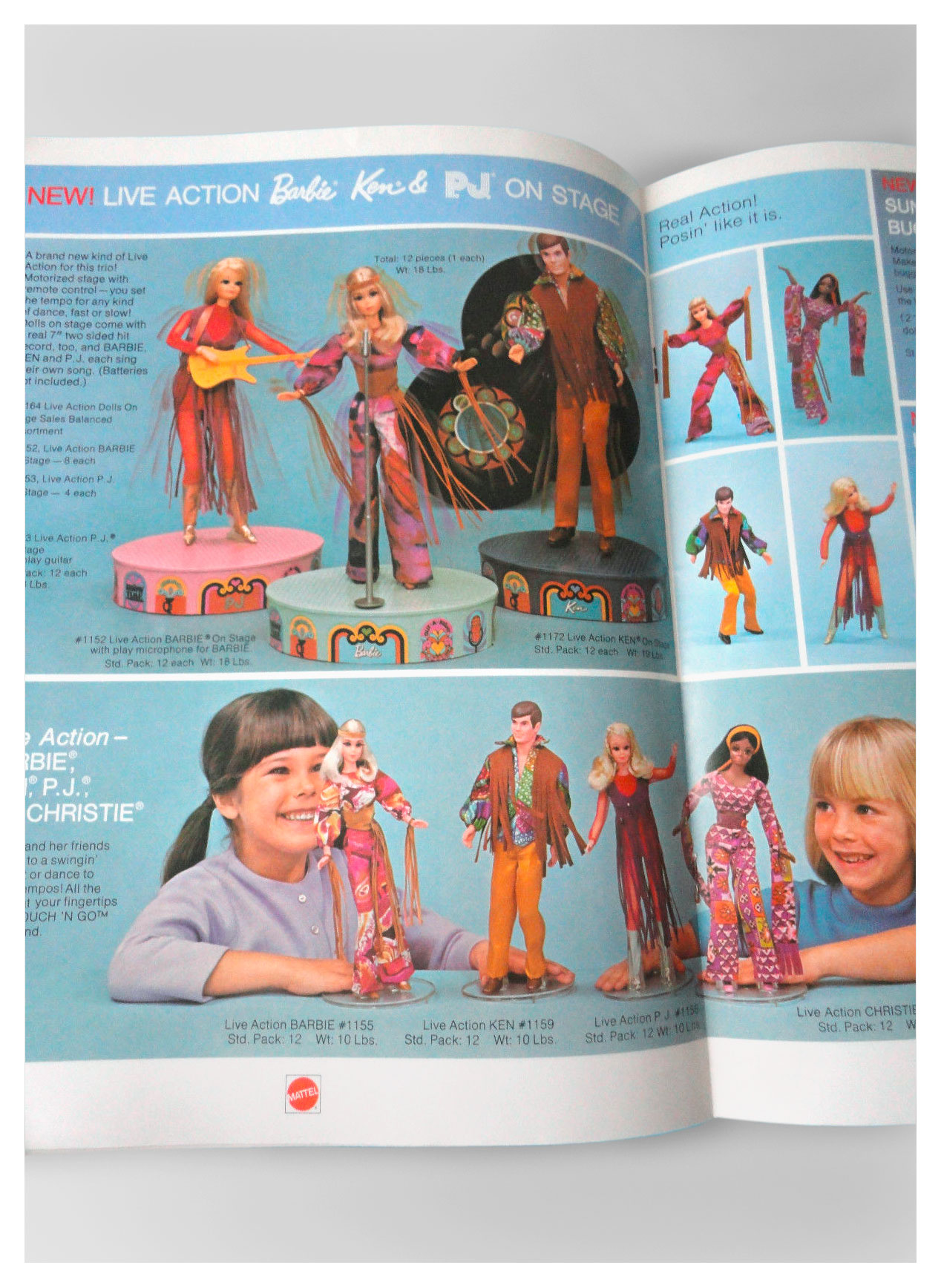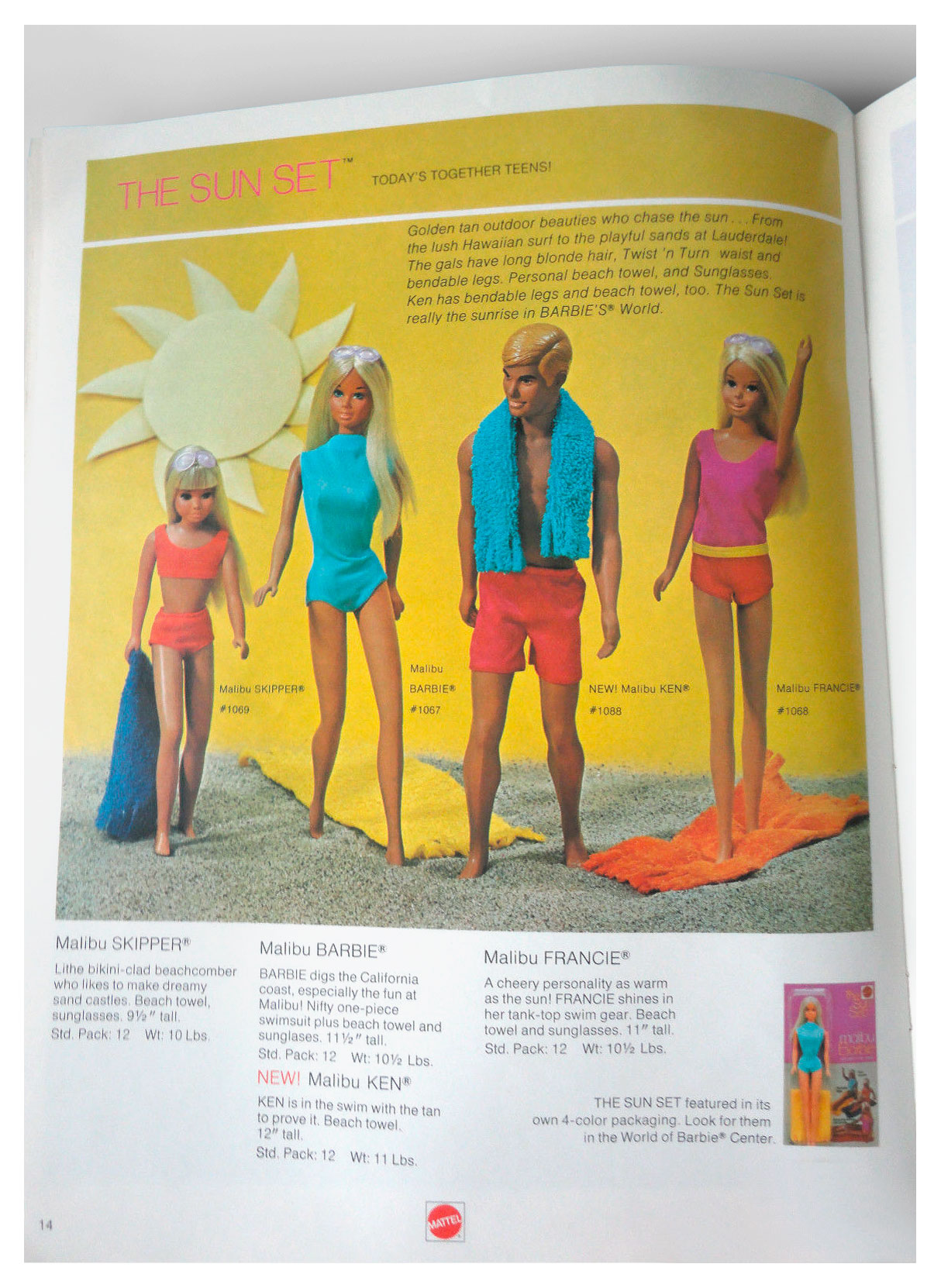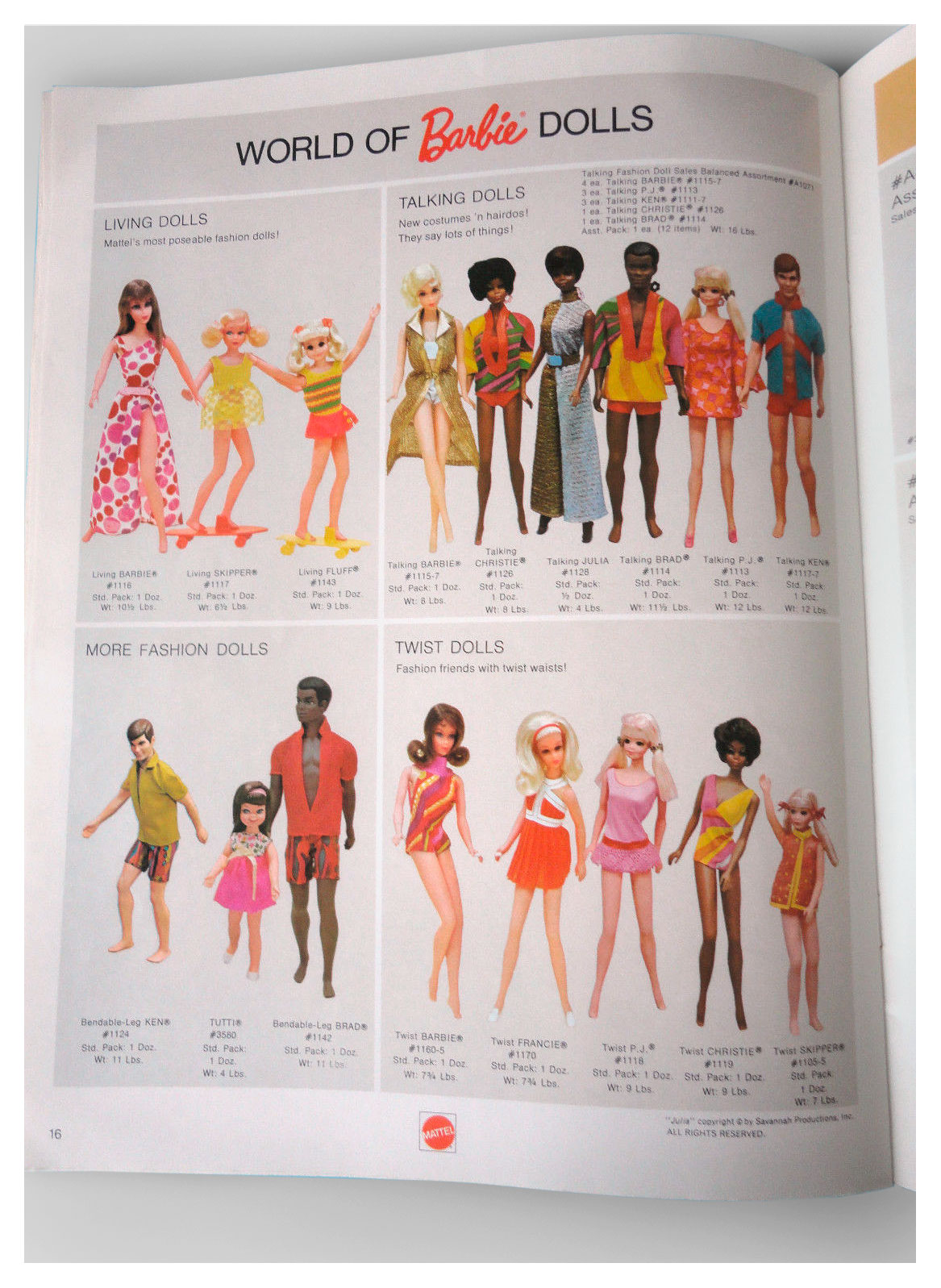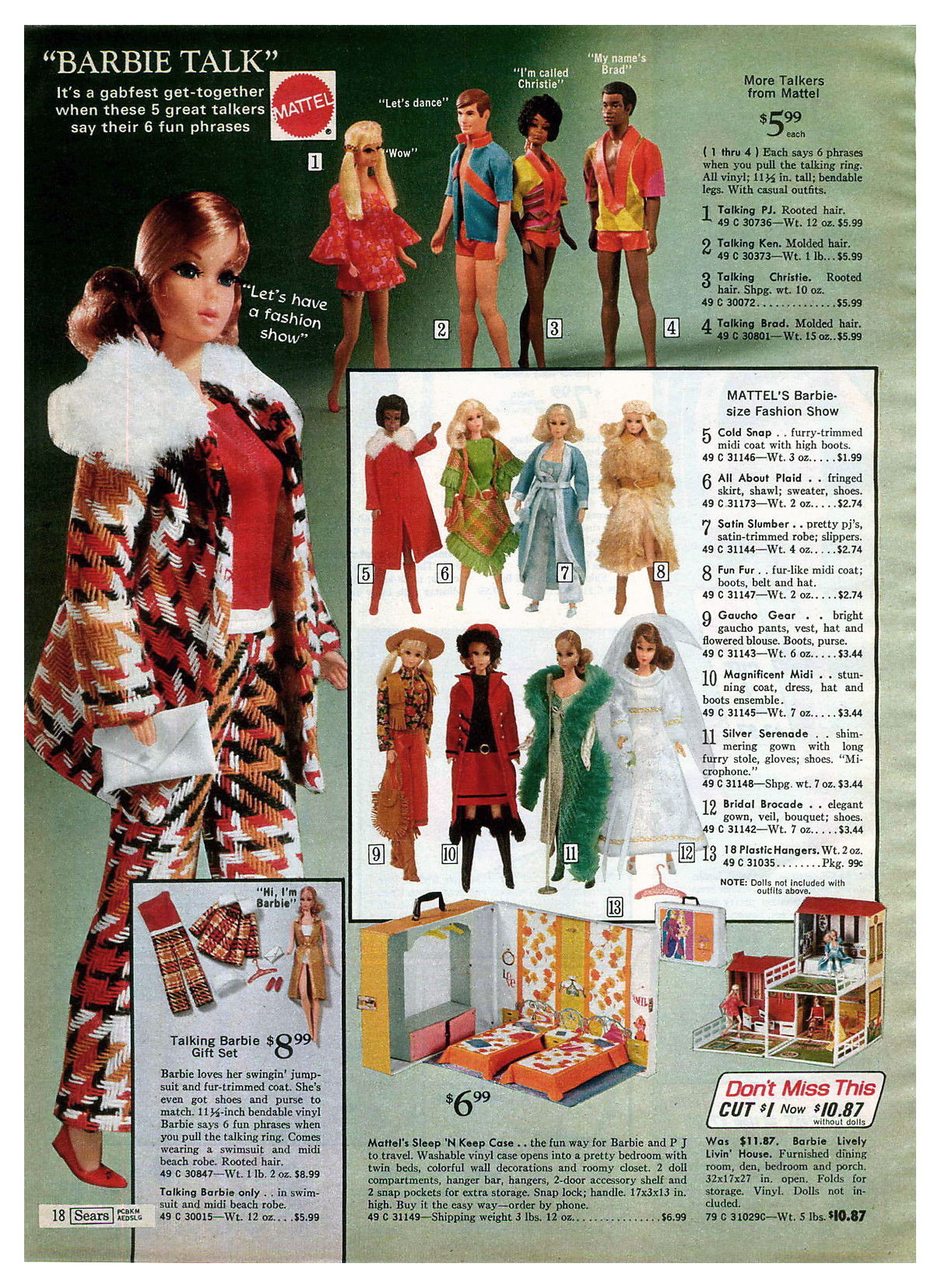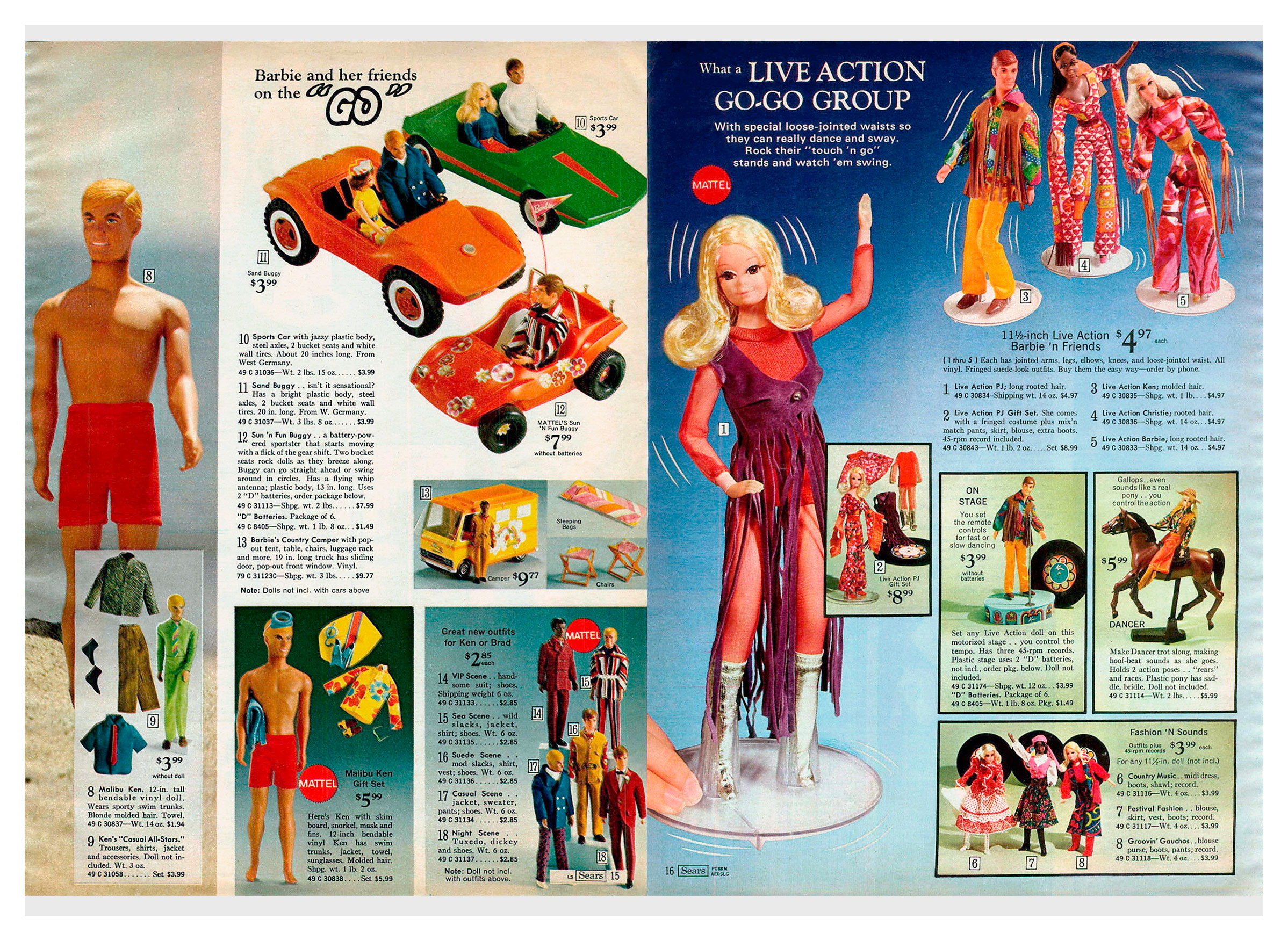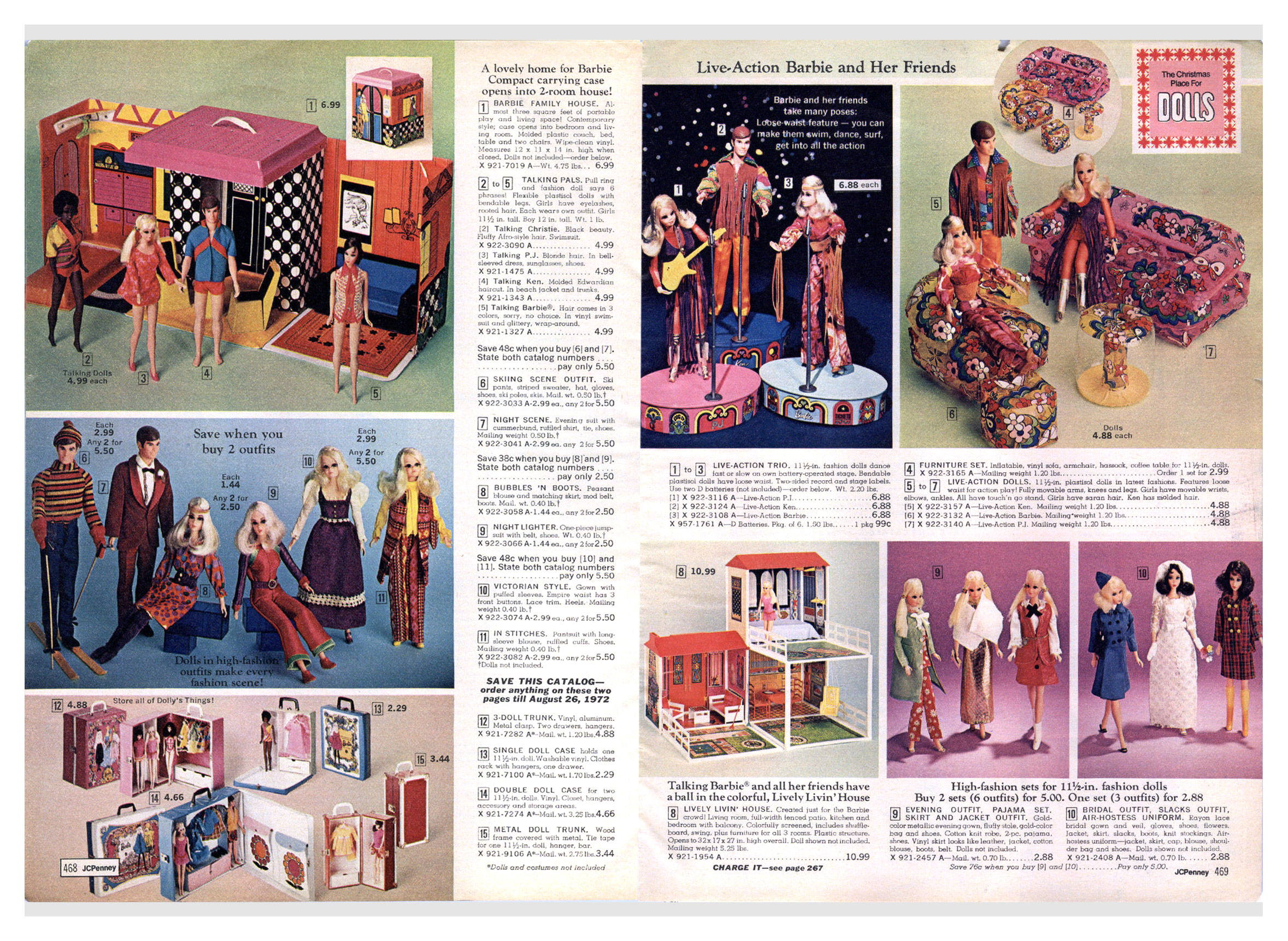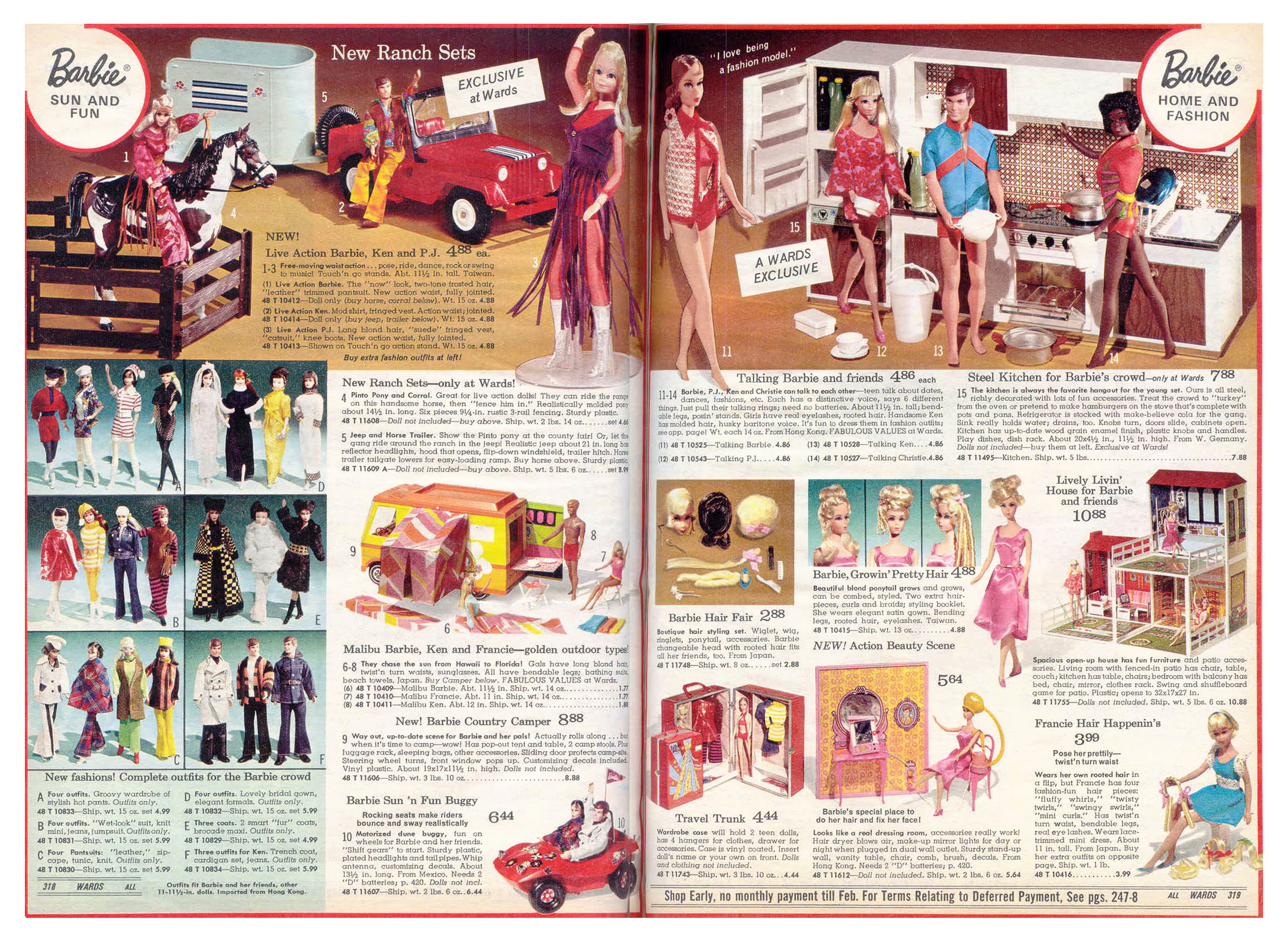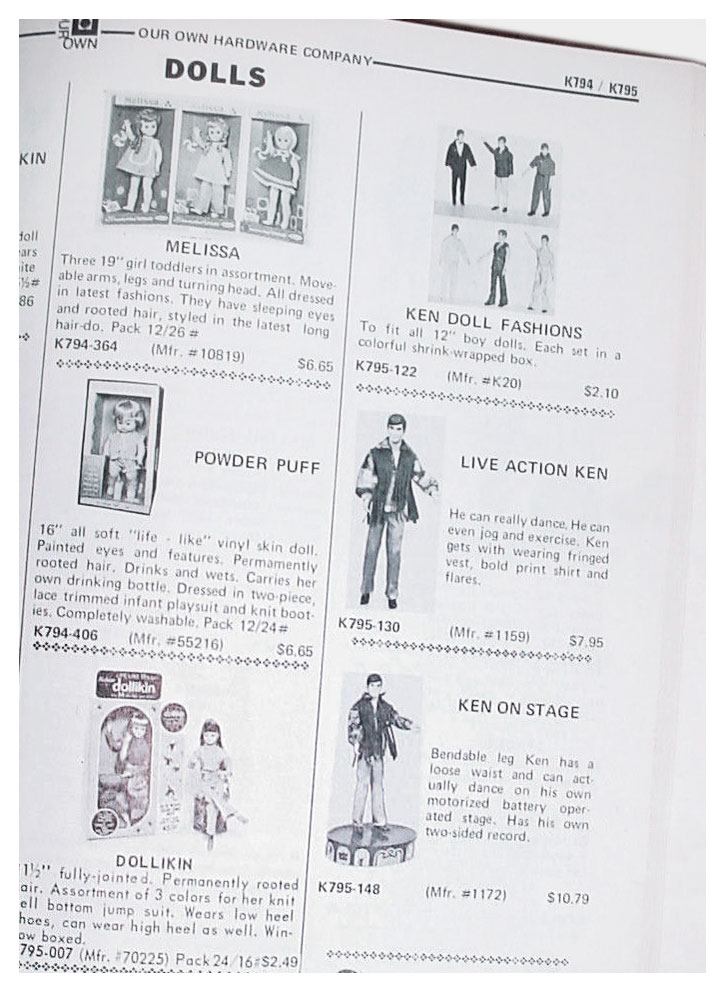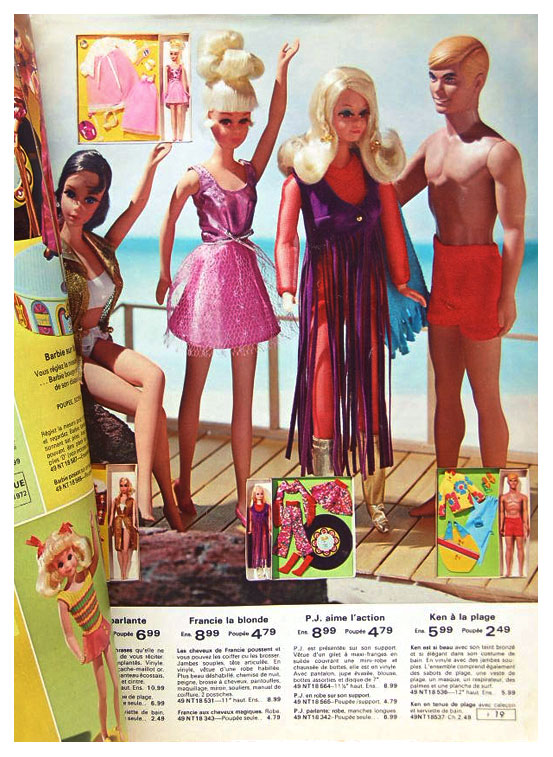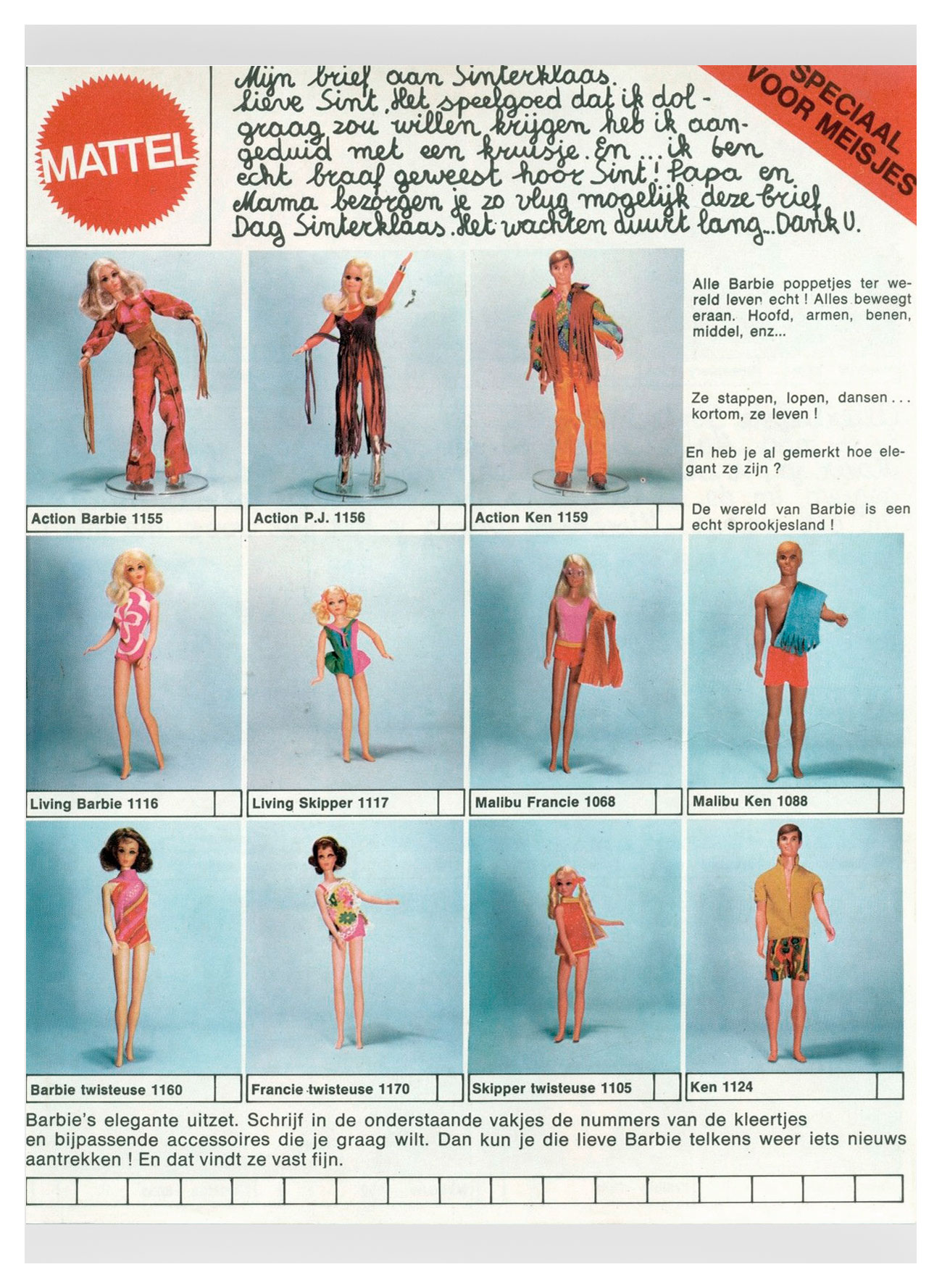 In the 1972 Italian Il Bimbo nel suo Mondo Meraviglioso Christmas toy catalogue below left, Live Action Ken is described as 'Balla con Ken' (Dance with Ken).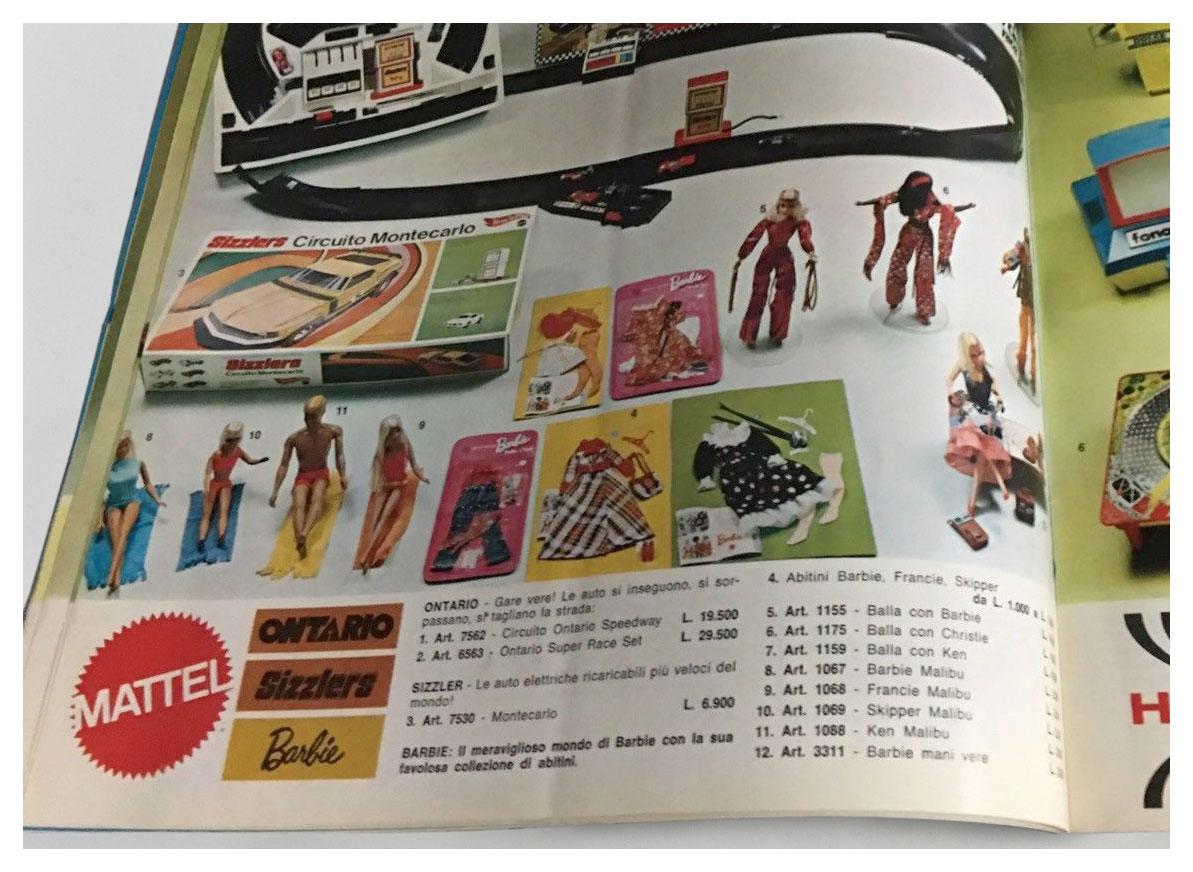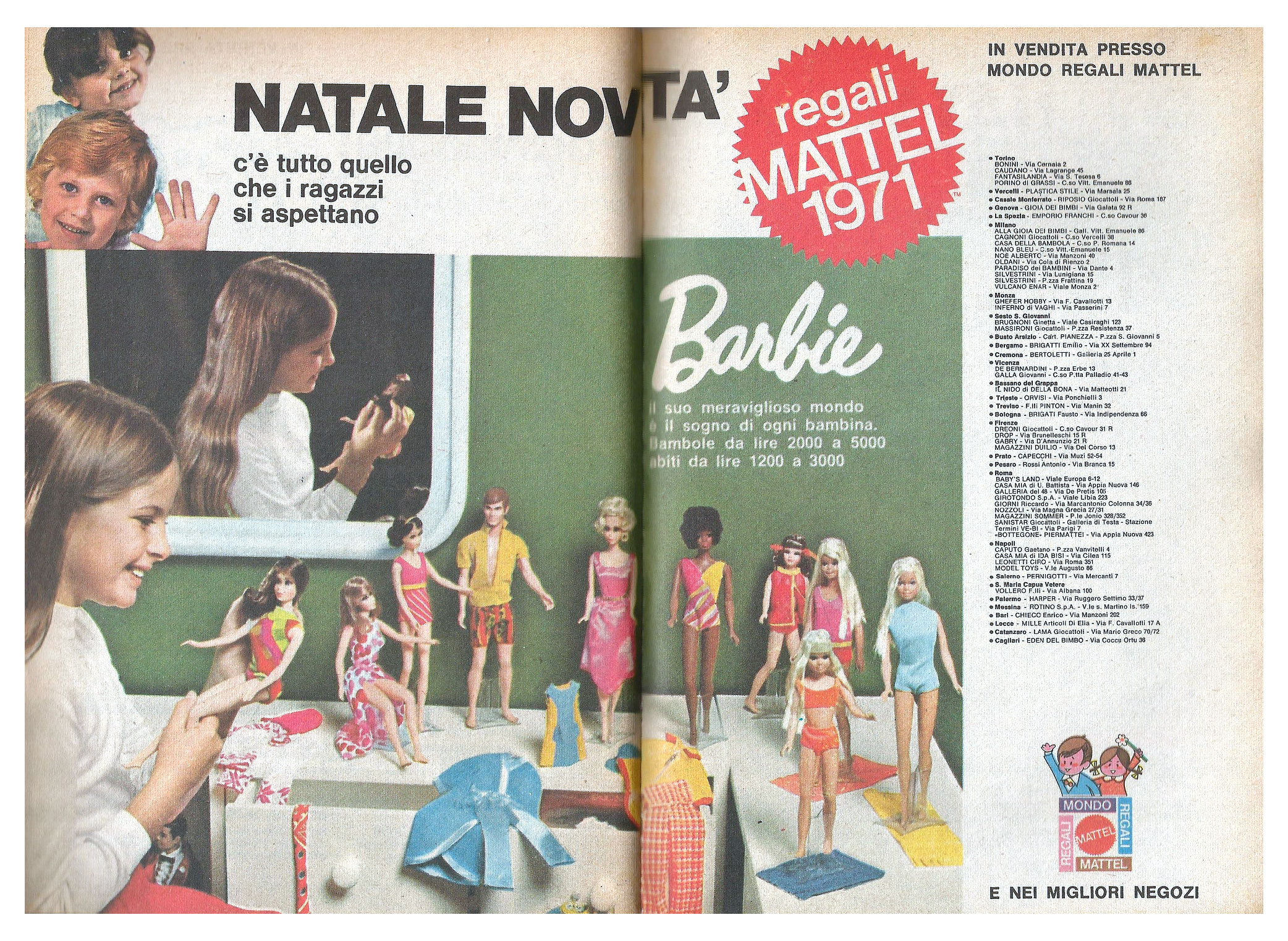 ---
ARTICULATION
Live Action Ken was the first Ken to have a jointed waist. The design (which gives him only a limited flexibility) is unique to this doll.