NEW GOOD-LOOKIN' TALKING KEN #1111
The original New Good-Lookin' Talking Ken was quickly replaced by a second version which came in the same packaging, but wearing a turquoise and orange beach outfit. There is also a Spanish-speaking version of this Ken. Later versions of the regular English-speaking Ken have a differently designed box, which fits better to Brad's. They were all produced in Mexico and came with a clear plastic stand.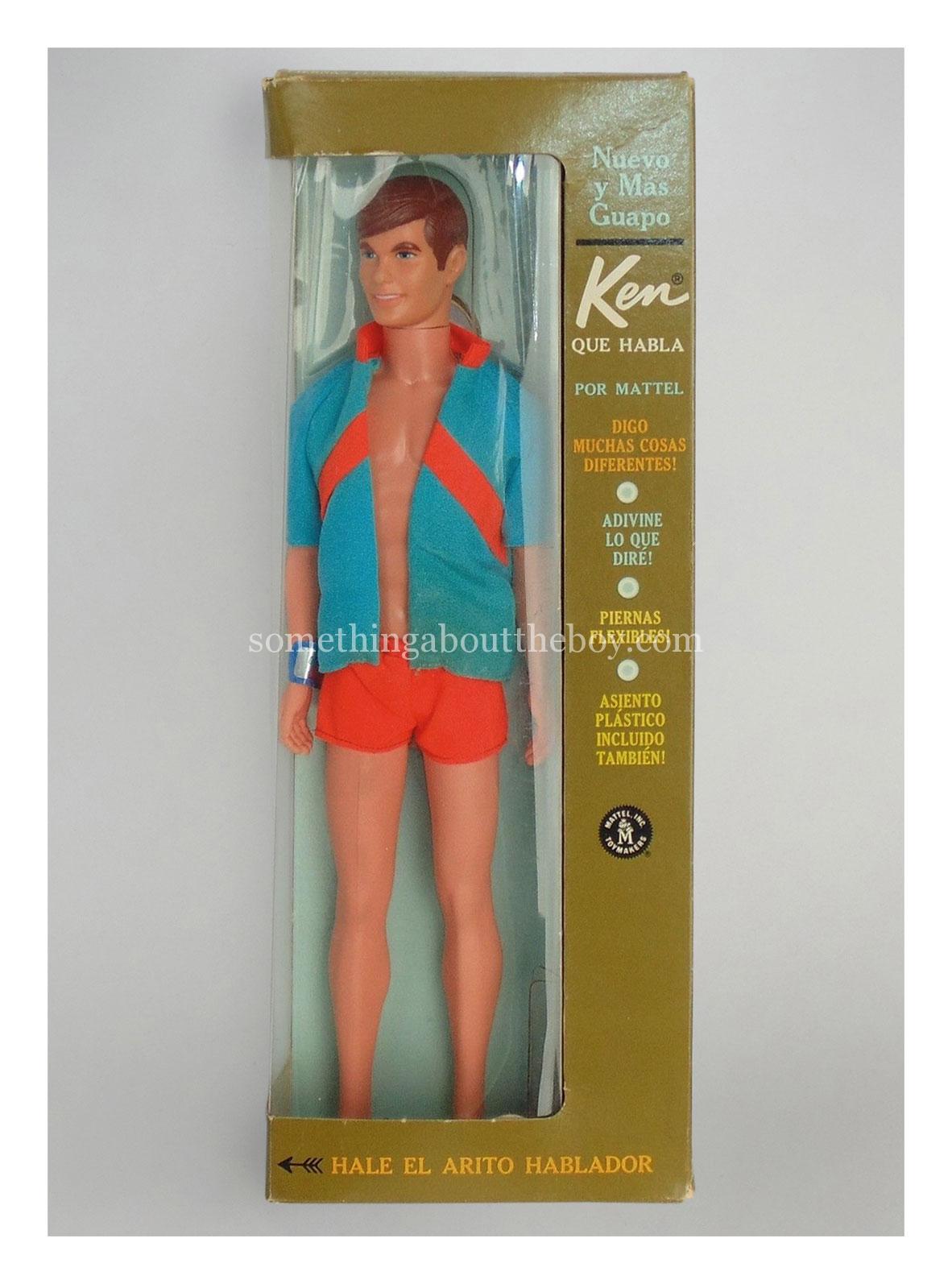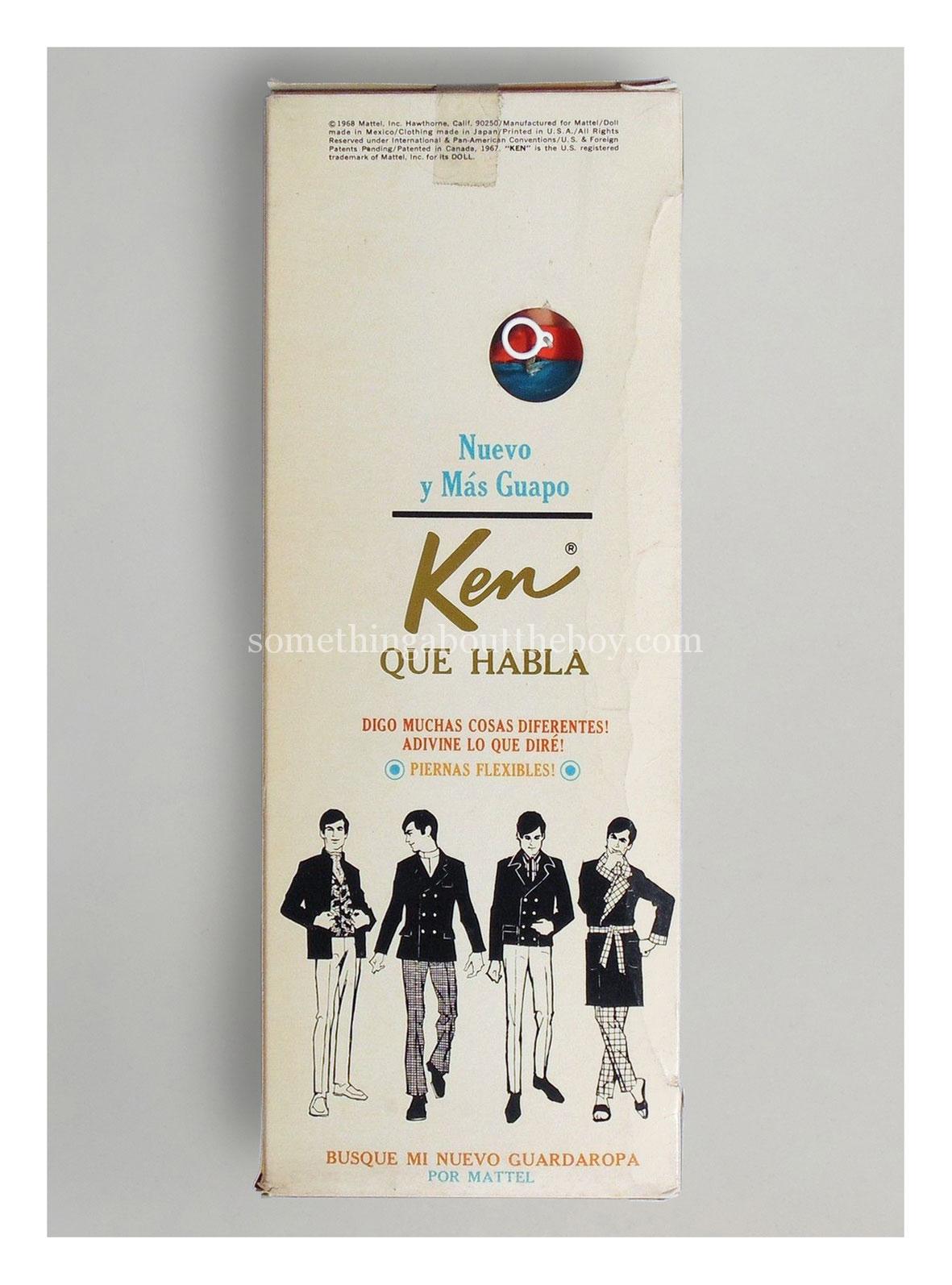 What the Spanish-speaking Ken said:
Hola, me llamo Ken.
Vamos al gran juego este noche.
Vas a la fiesta?
Por que no vamos al cine?
Escuchamos los discos de Barbie?
Vamos a visitar Barbie.
---
NEW GOOD-LOOKIN' KEN #1124
A non-talking version of New Good-Lookin' Ken was also released, with a new beach outfit.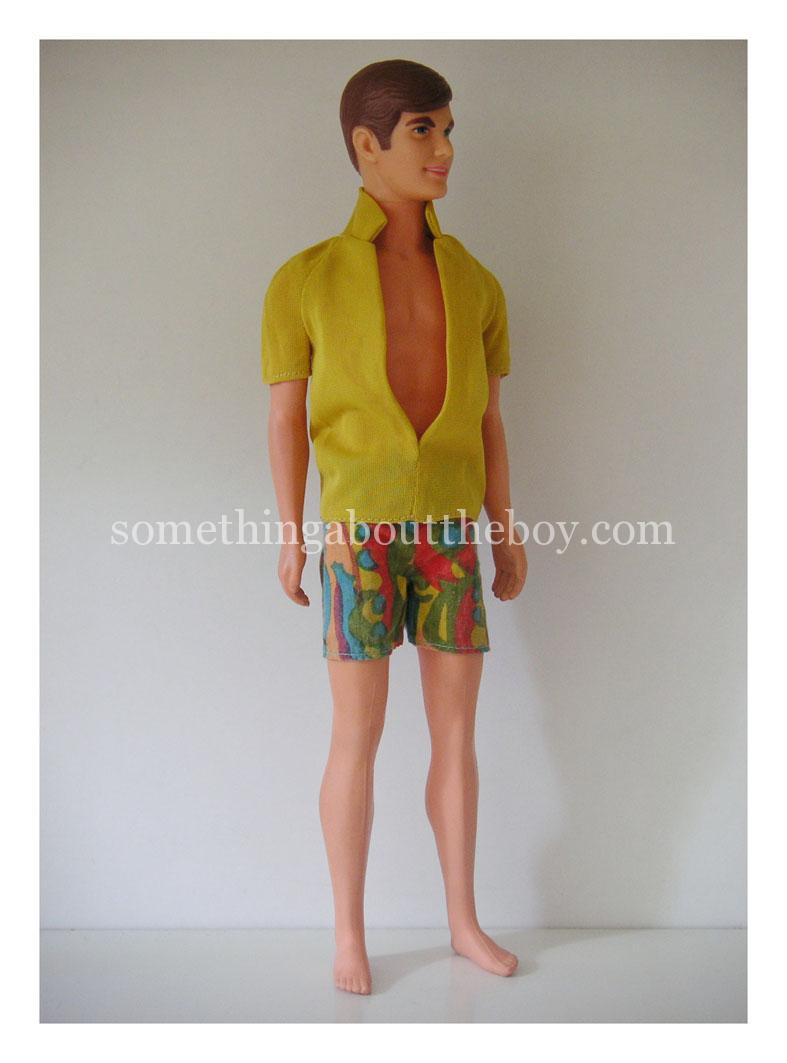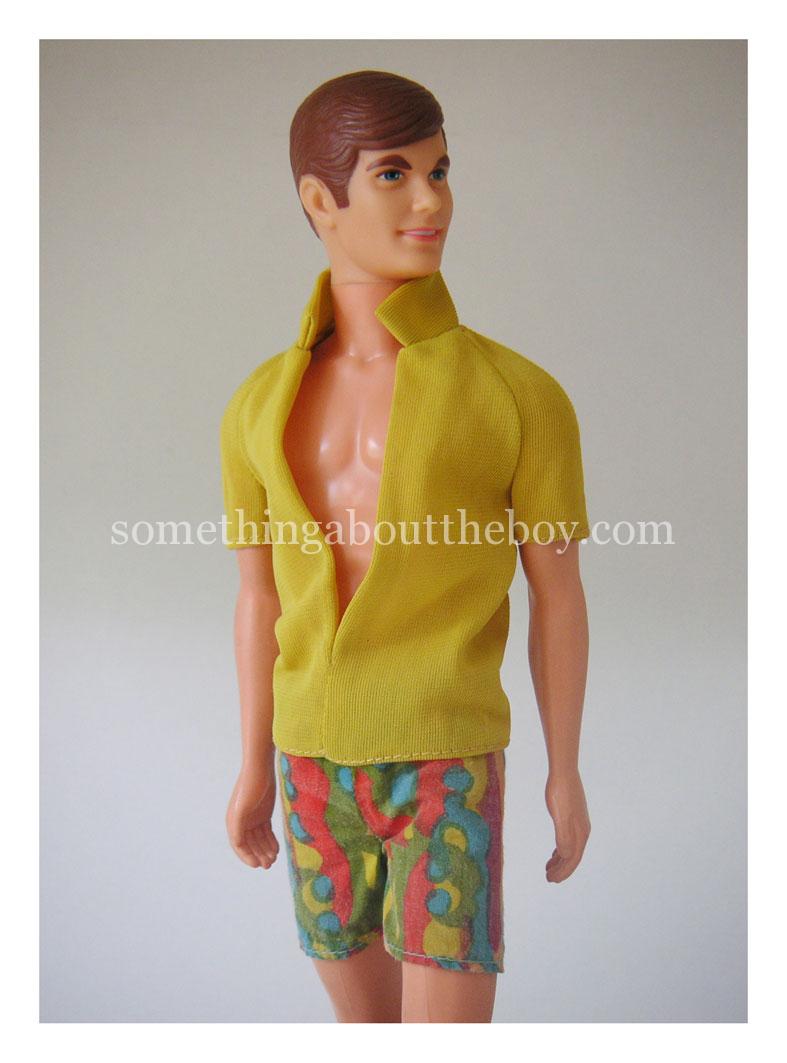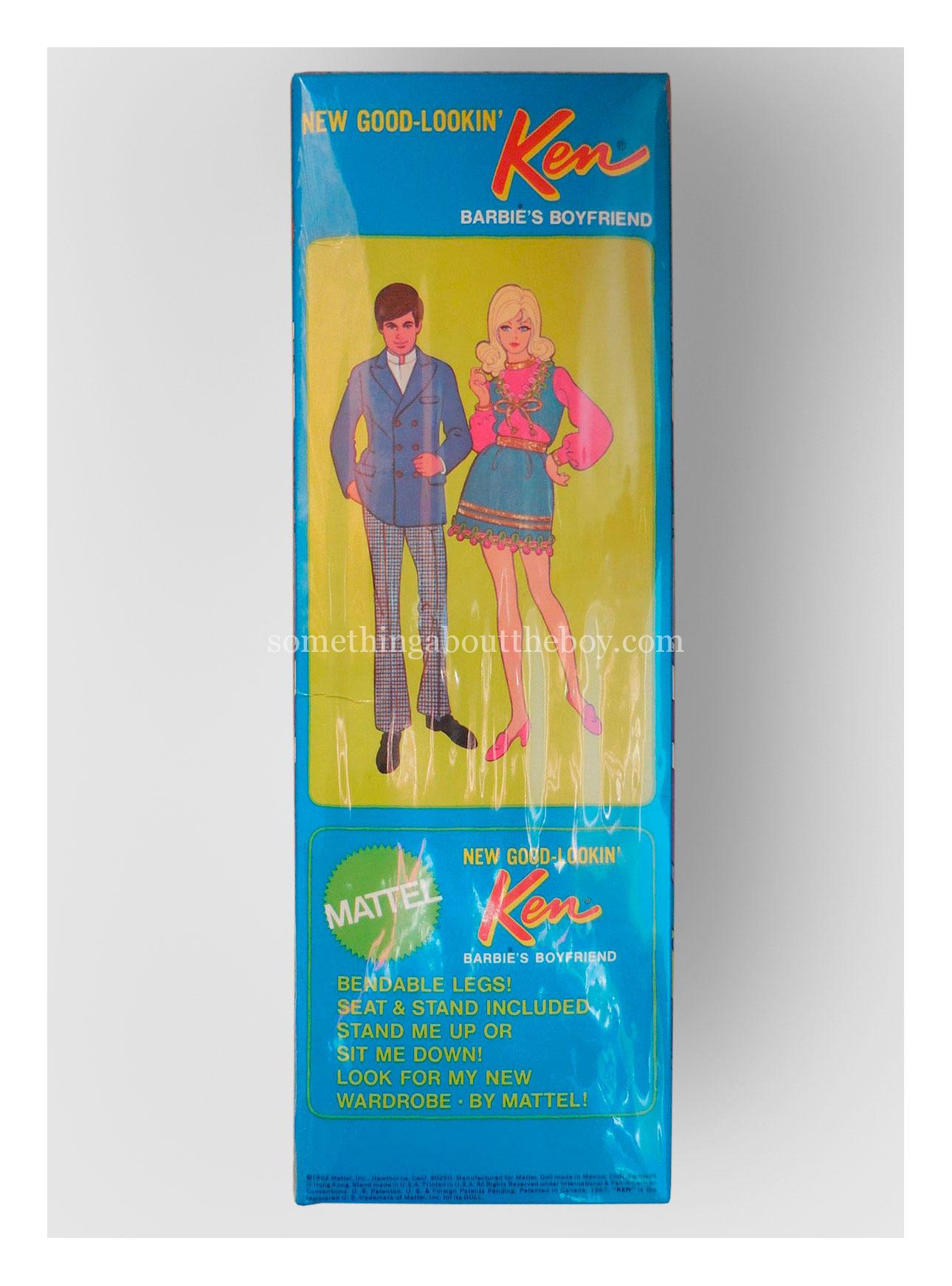 ---
NEW TALKING BRAD #1114
Allan, sadly, was never to be seen again (Mattel produced various Alan dolls much later, but they bore no resemblance). Instead Ken was given a new friend, Brad – the first black teenage boy doll. Unlike the black 'clones' that followed (which tended to be just darker-skinned versions of the regular Caucasian doll), Brad was given a unique look. By 1973 he had been discontinued, though Mattel did reuse his head-mold for Free Moving Curtis (see 1975 boys section). Arguably still the most handsome of all Mattel's black dolls, he is now extremely popular with collectors.
The first New Talking Brad was produced in Mexico (with clothing made in Hong Kong), and came with a clear plastic stand.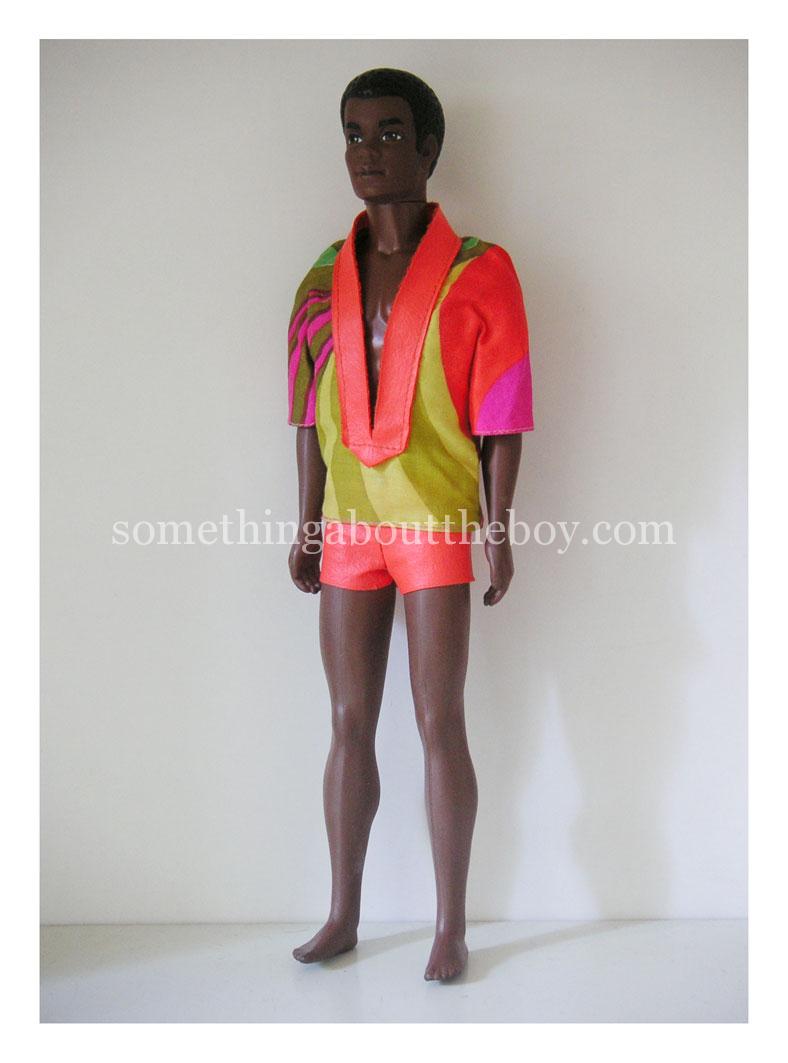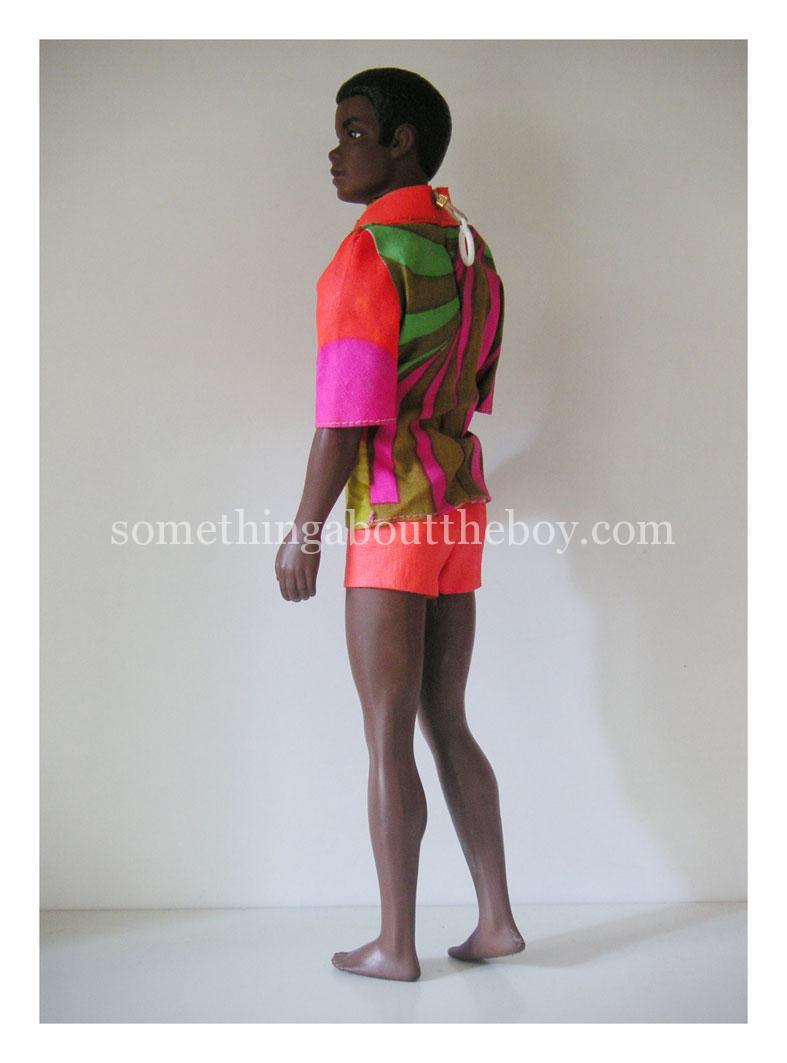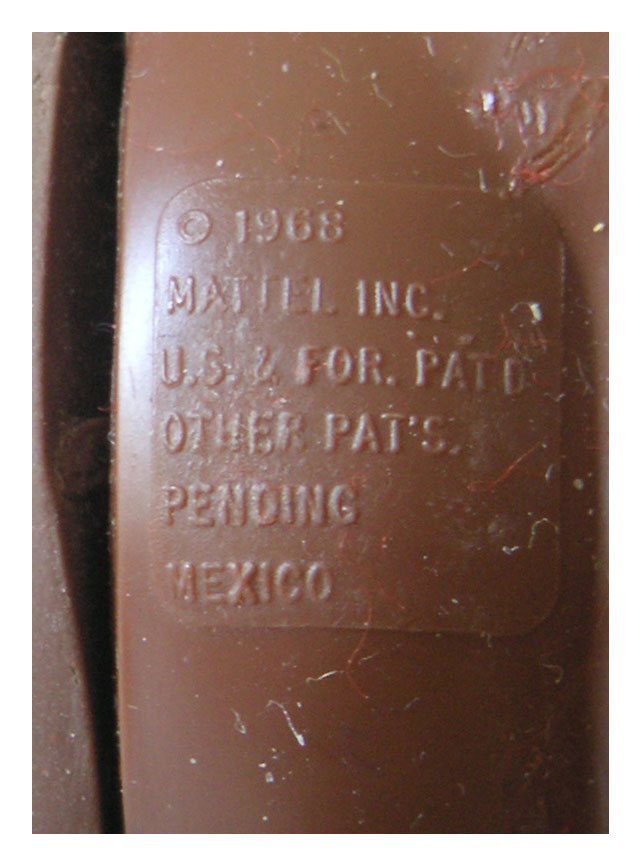 What he said:
My name is Brad.
Christie is the greatest.
Baseball is my favorite.
Let's go to the movies.
I kinda dig the mod look.
Hey, let's all go for a ride.
---
(NEW) BRAD #1142
There was also a non-speaking version of Brad to fit with the similar, regular Ken. This Brad was a later addition, only ever produced in Hong Kong.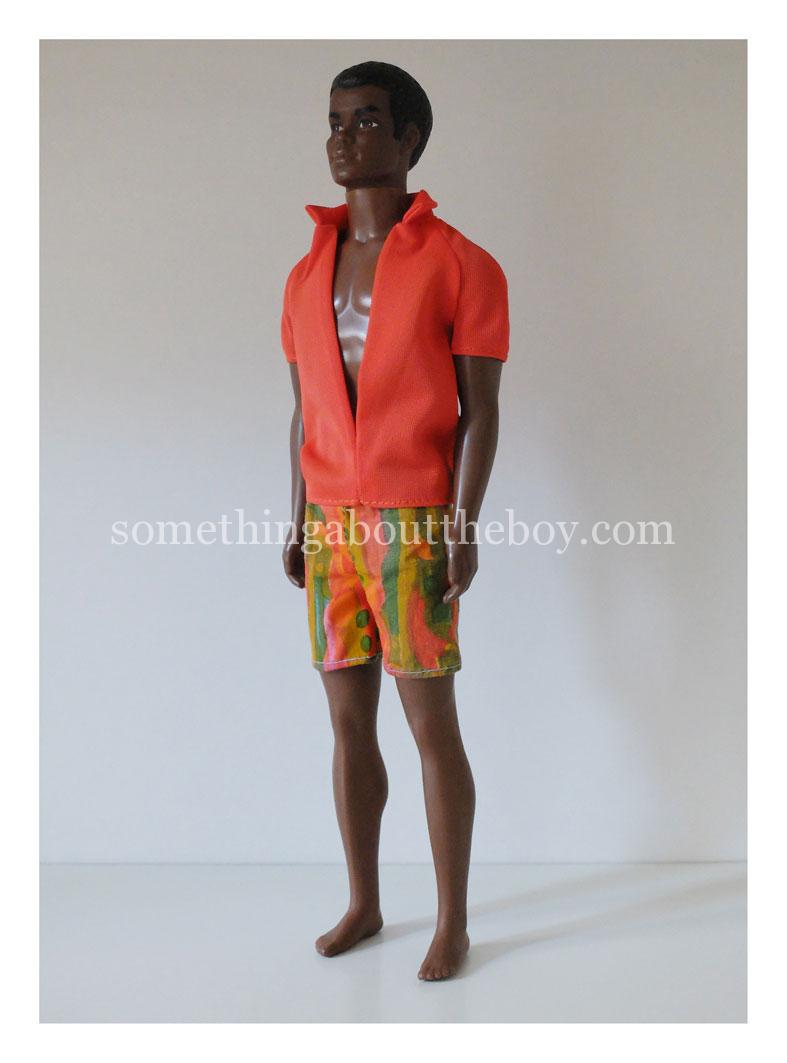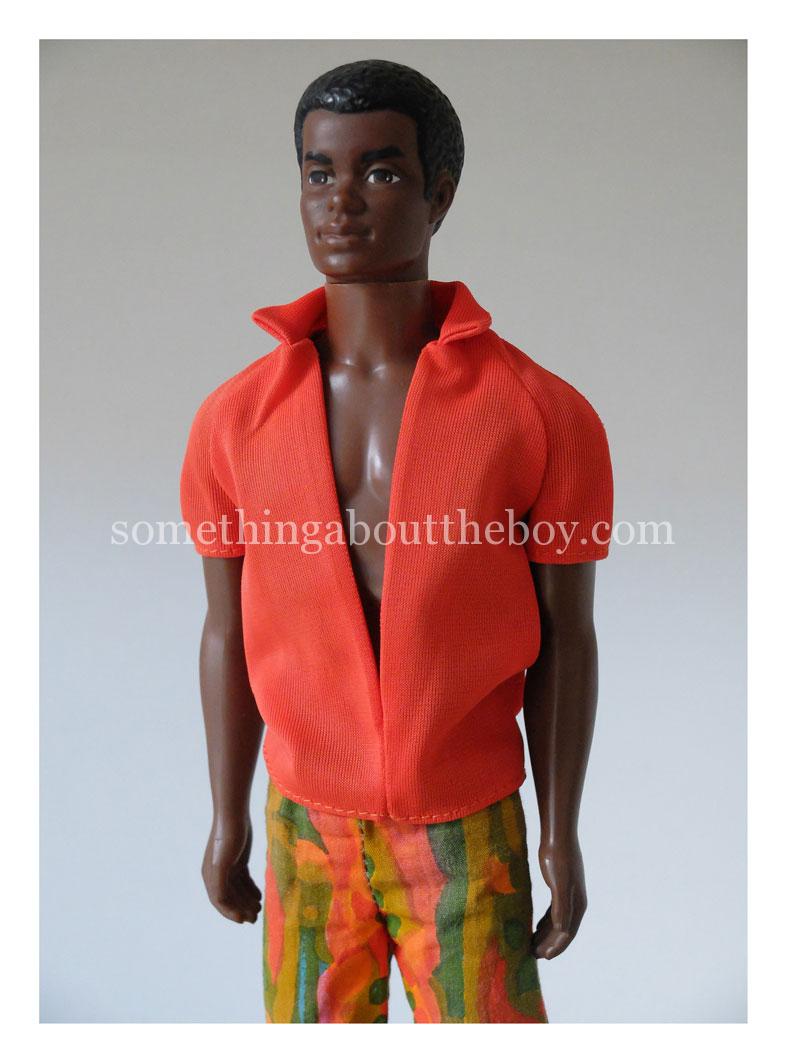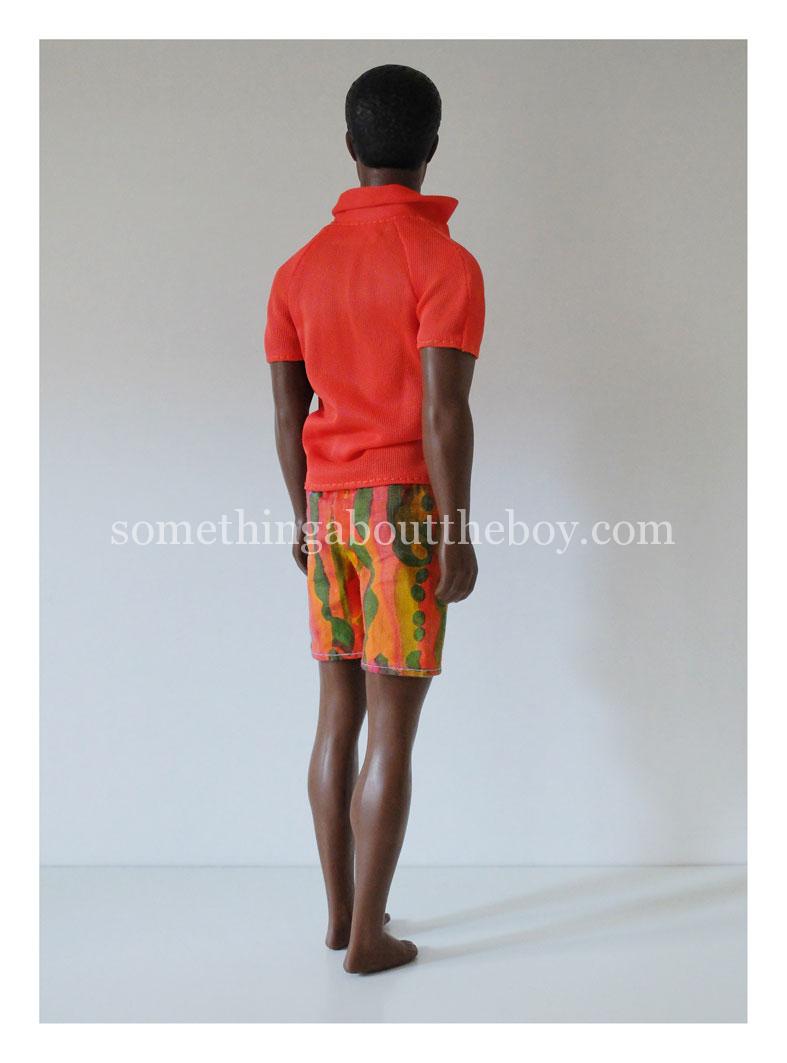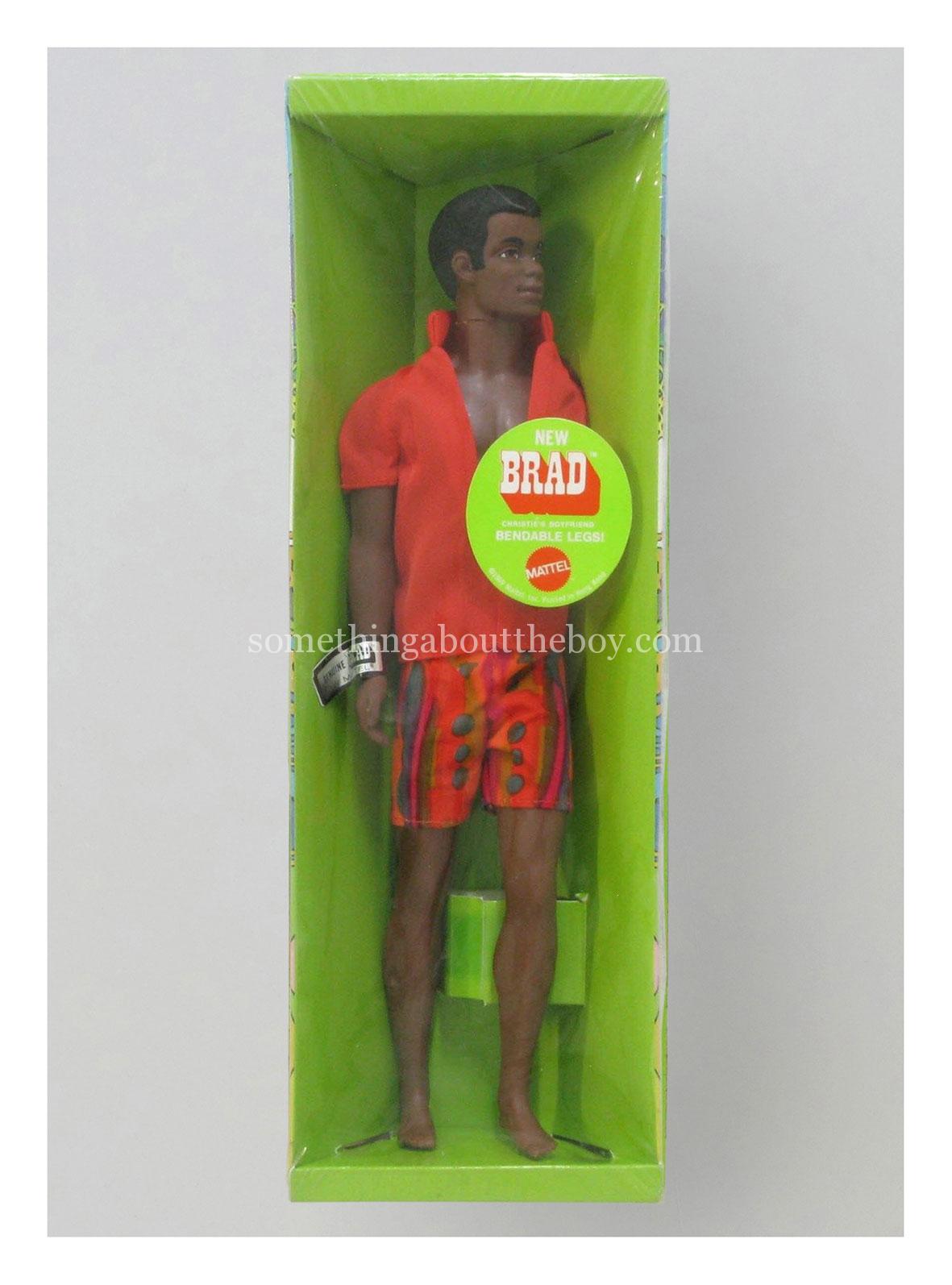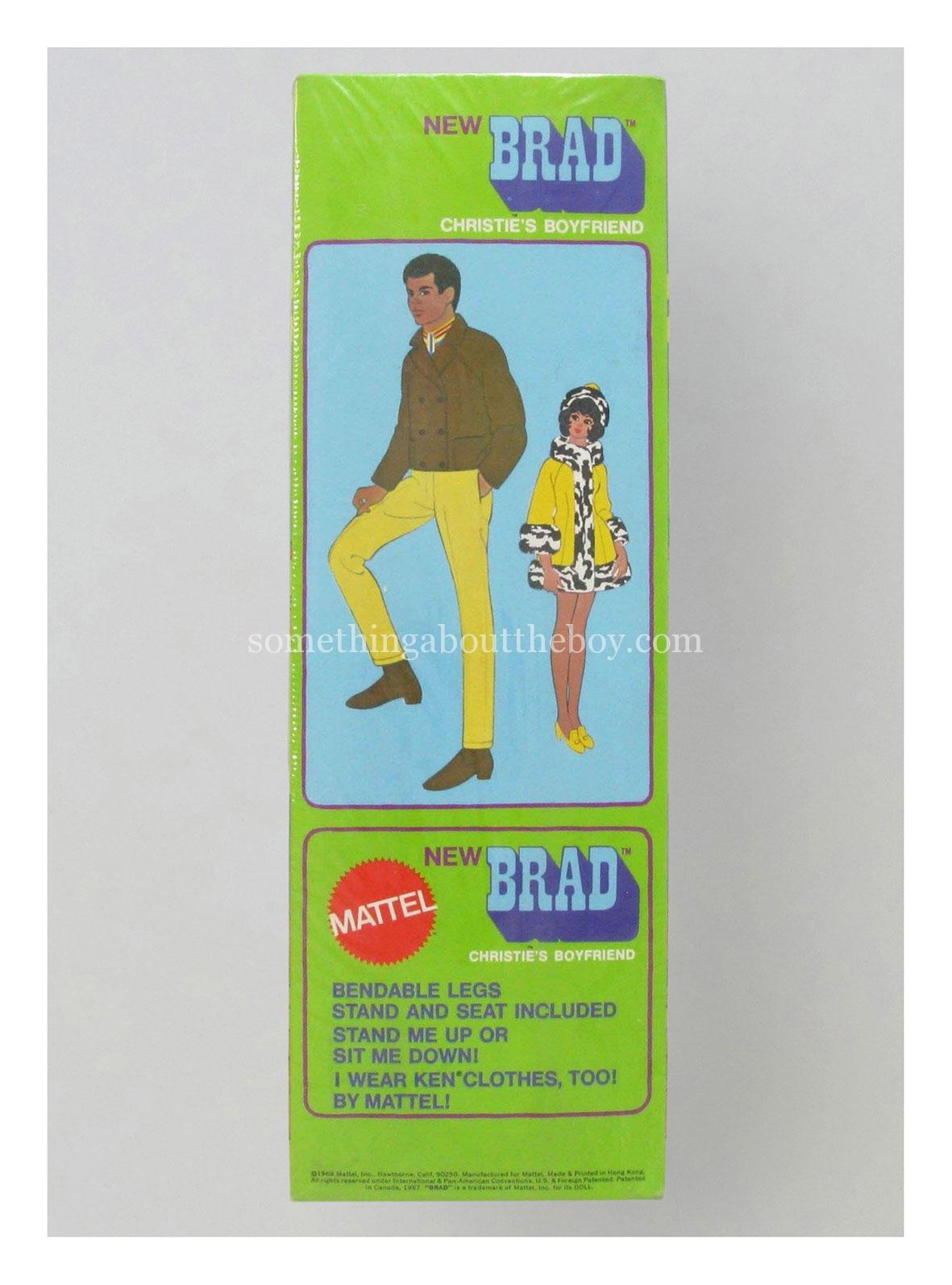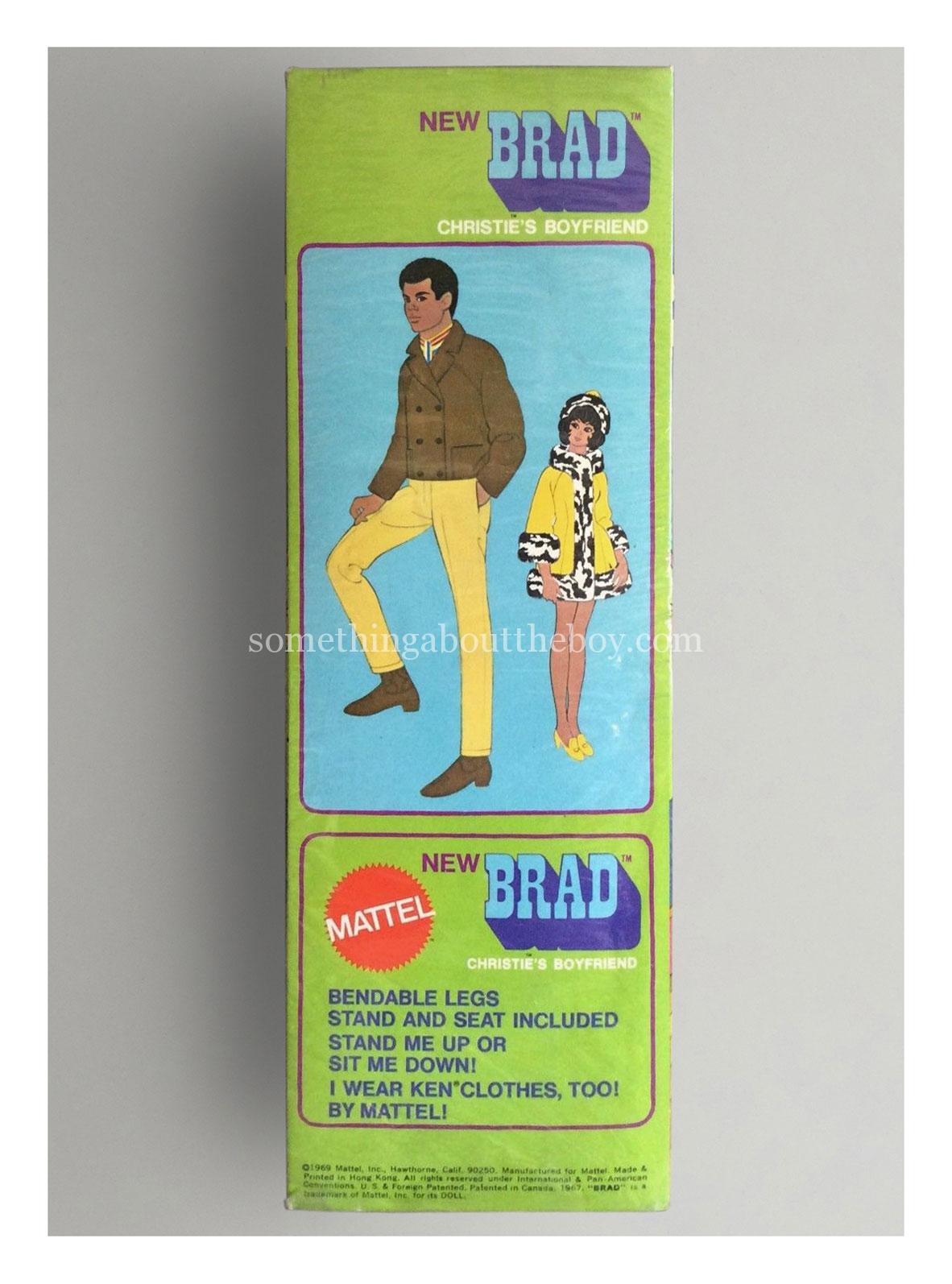 The Brad below is presumably a later version, as it is no longer described as NEW anywhere on the packaging.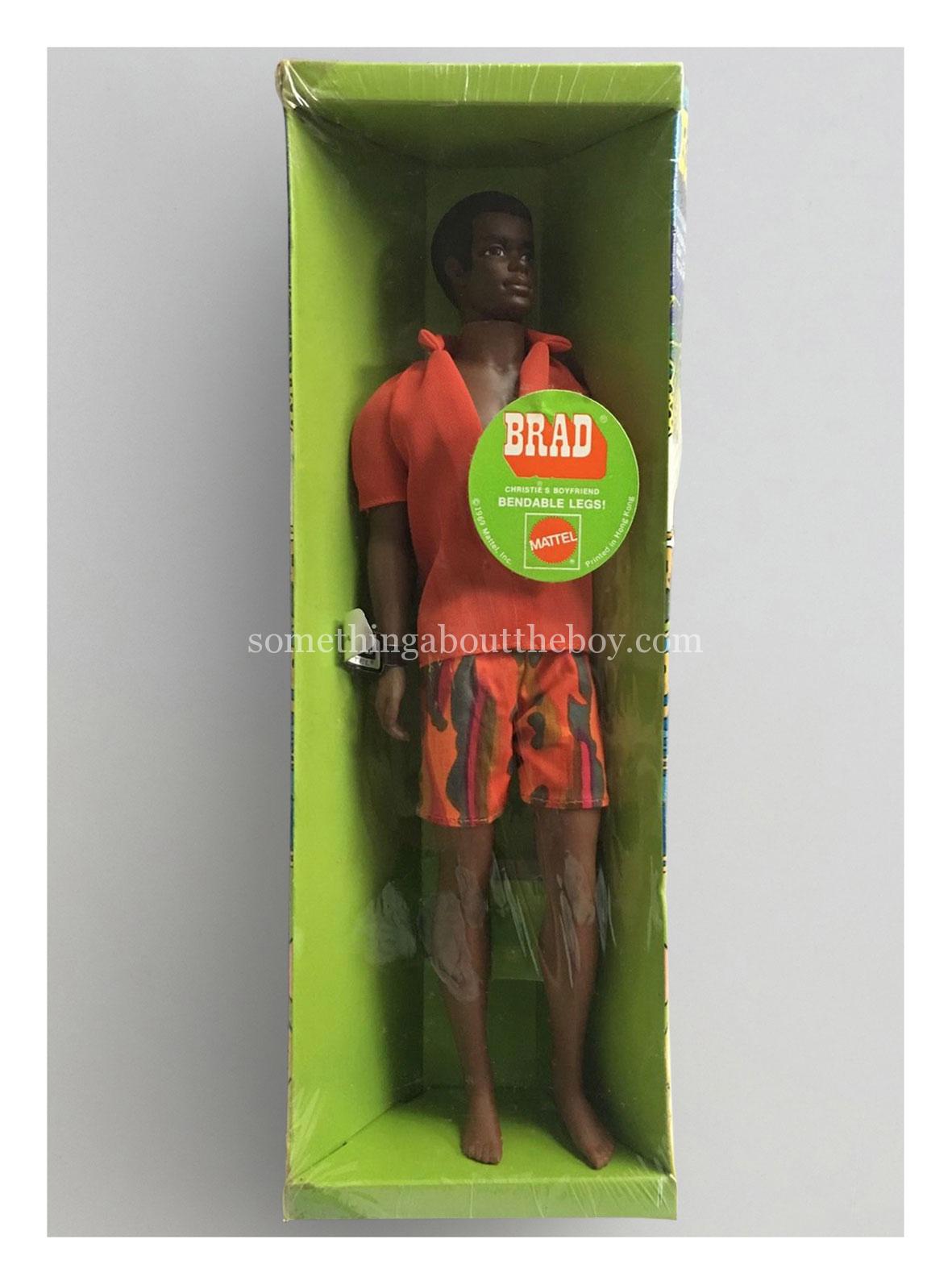 ---
BRAD NECK MARKINGS
Brad's head-mold was reused in 1975 for Free Moving Curtis (see 1975 Boys section).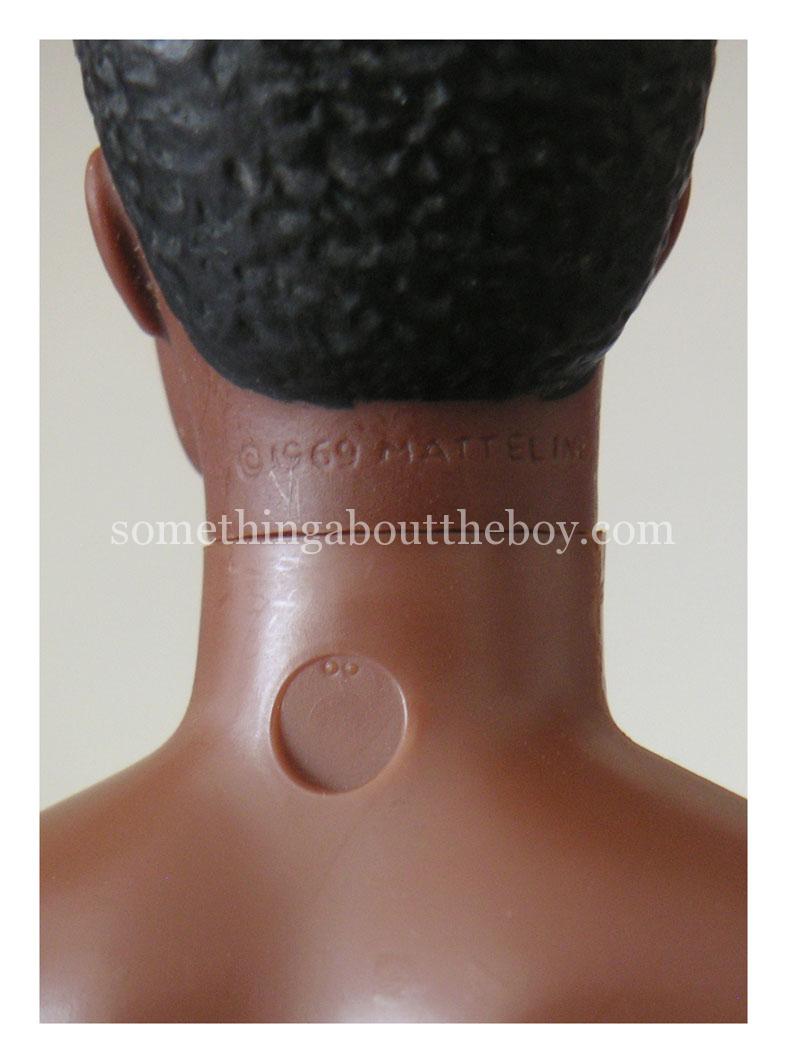 ---
BOOKLETS & CATALOGUES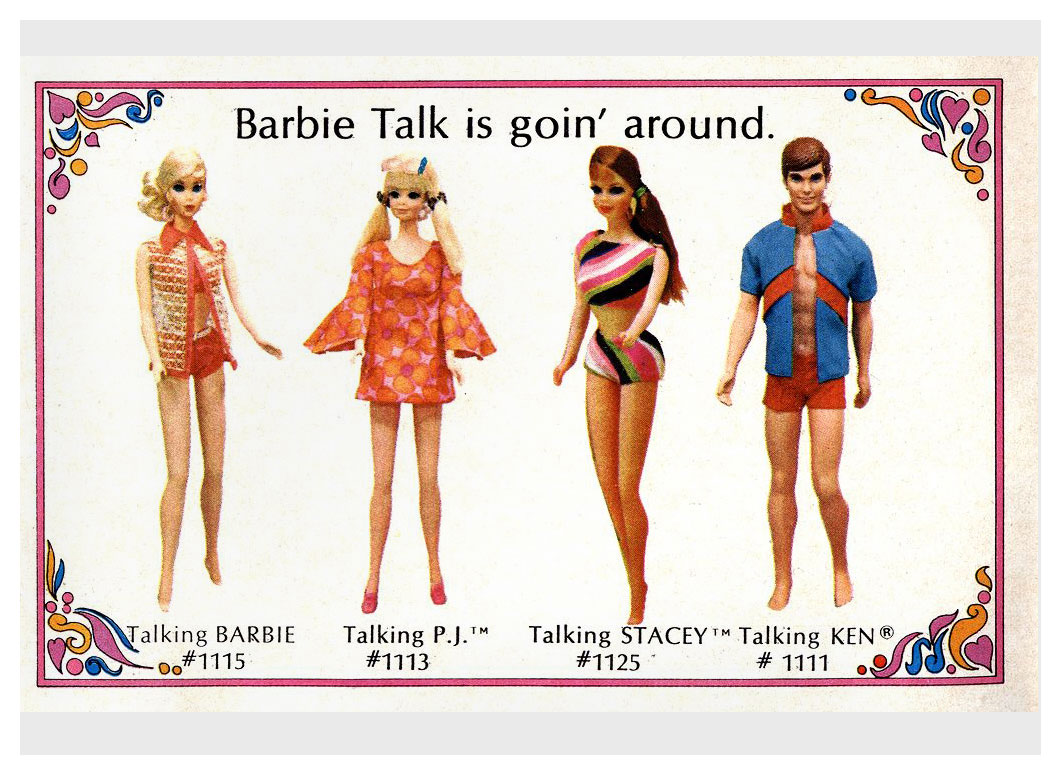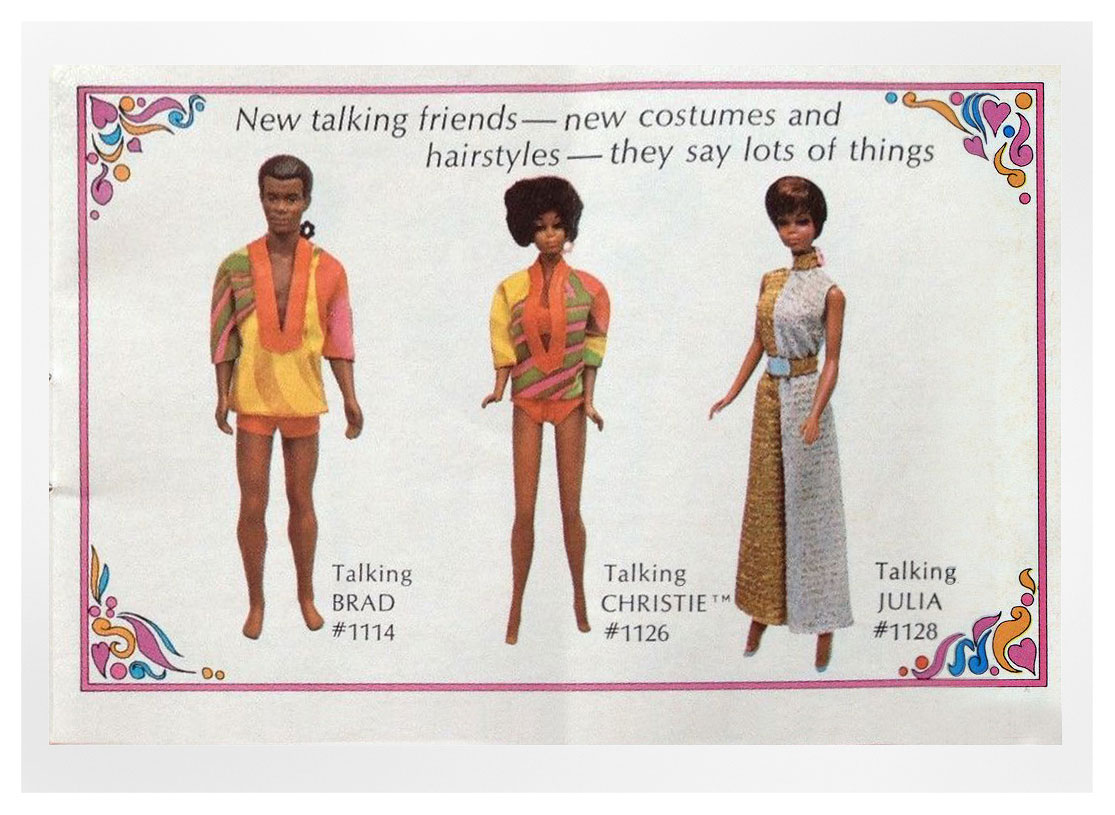 There appear to be two versions of the Barbie booklet below, with slight differences to the layout and content. The first booklet does not feature the #1142 Brad.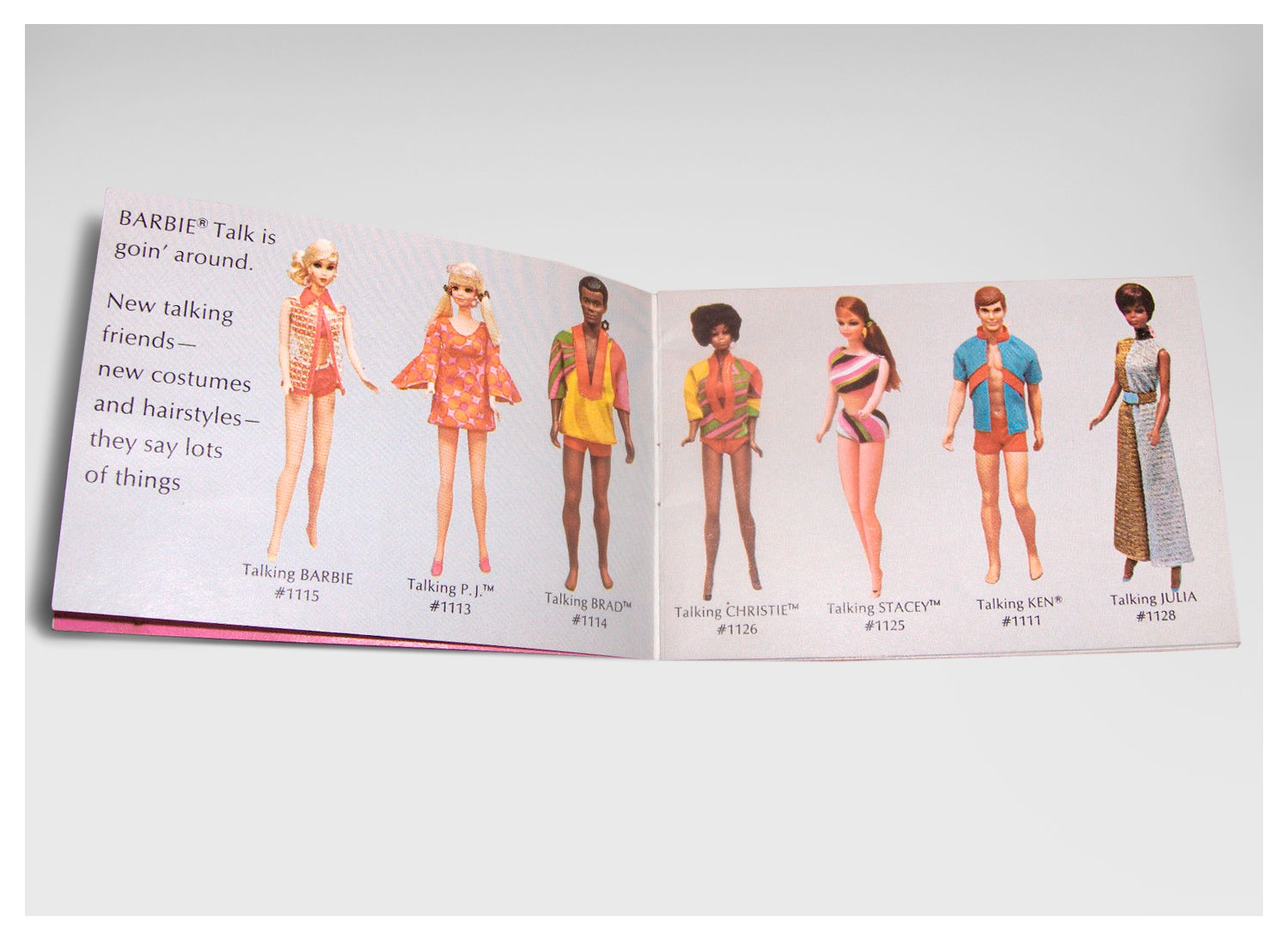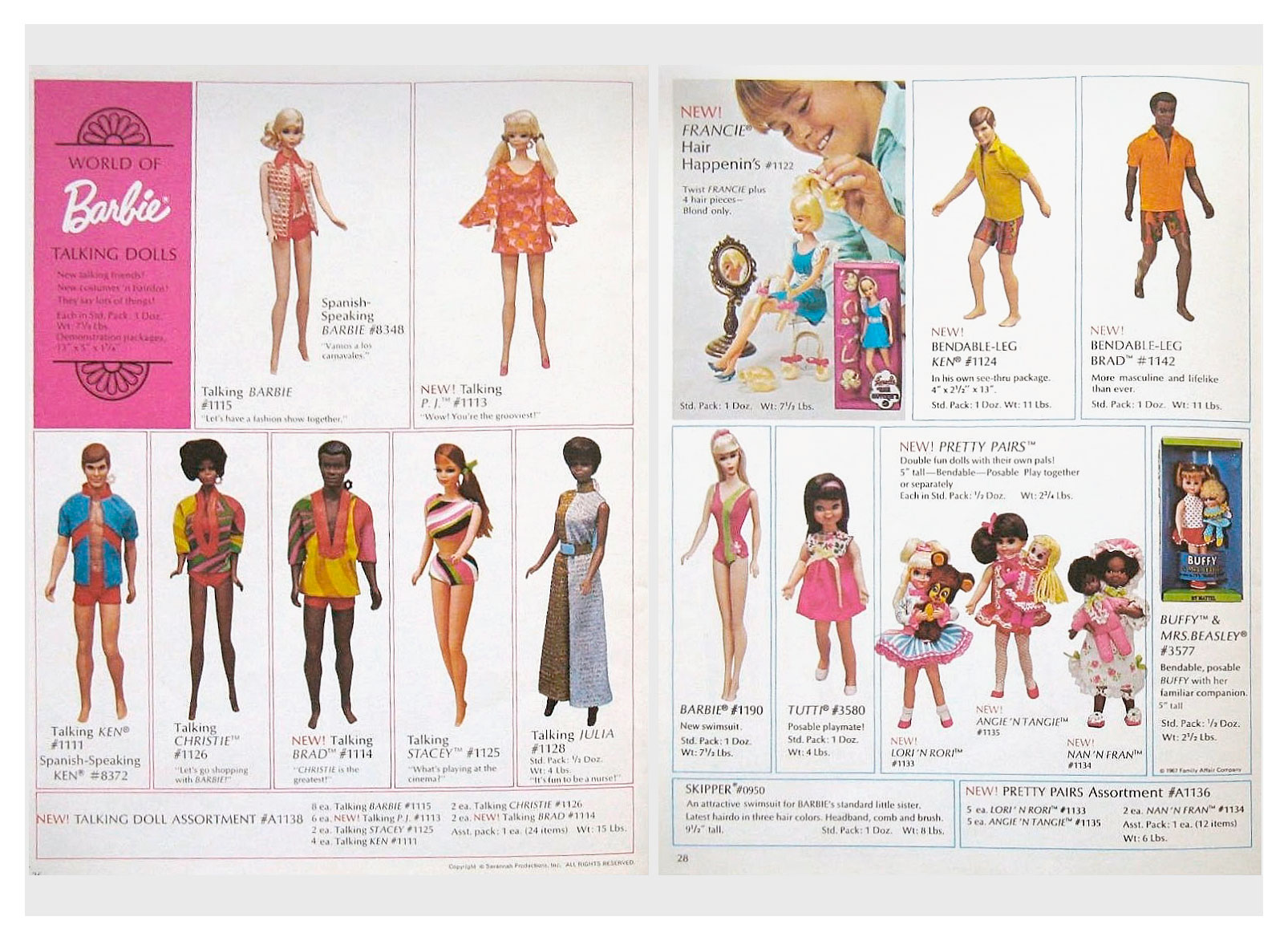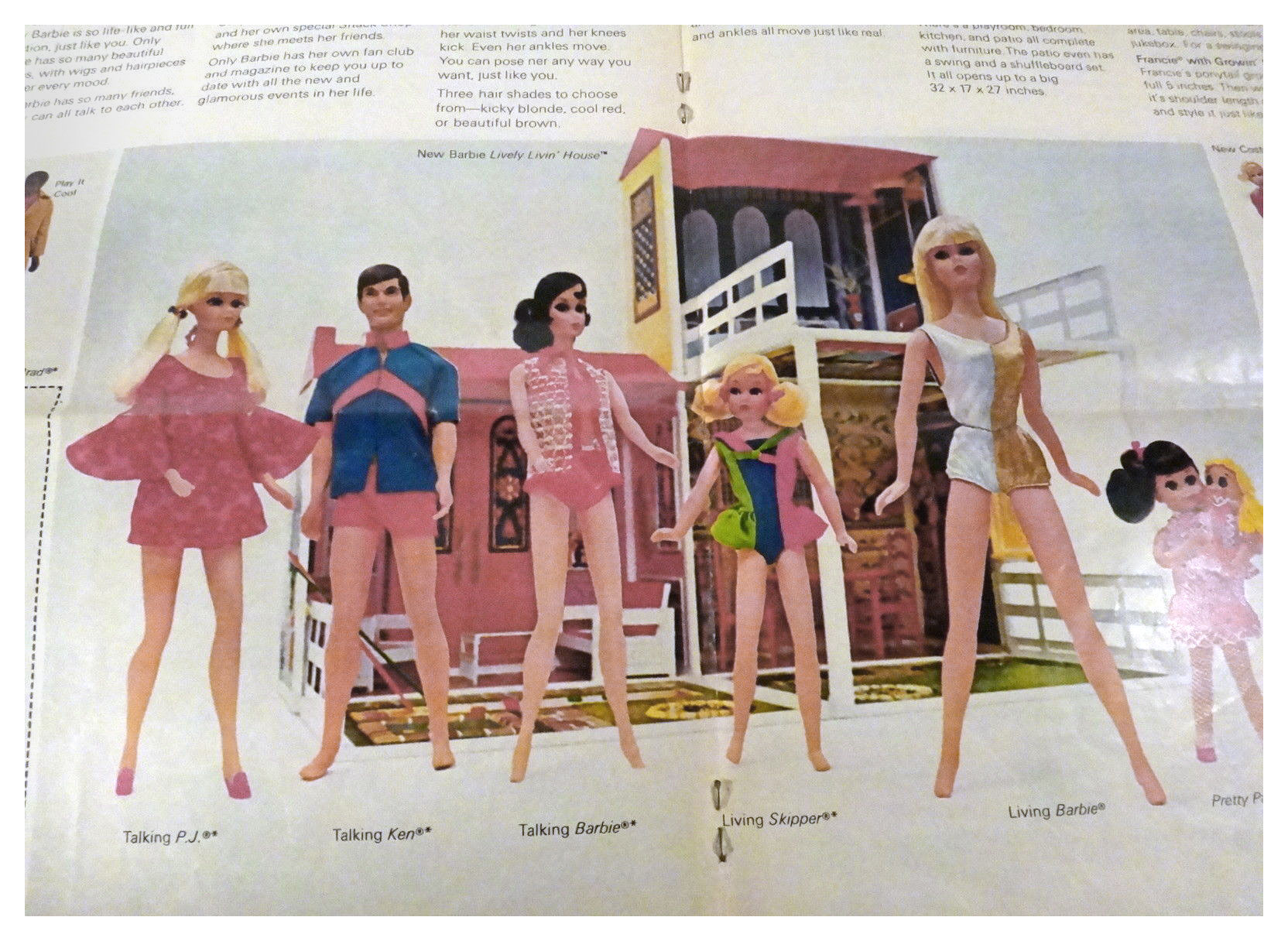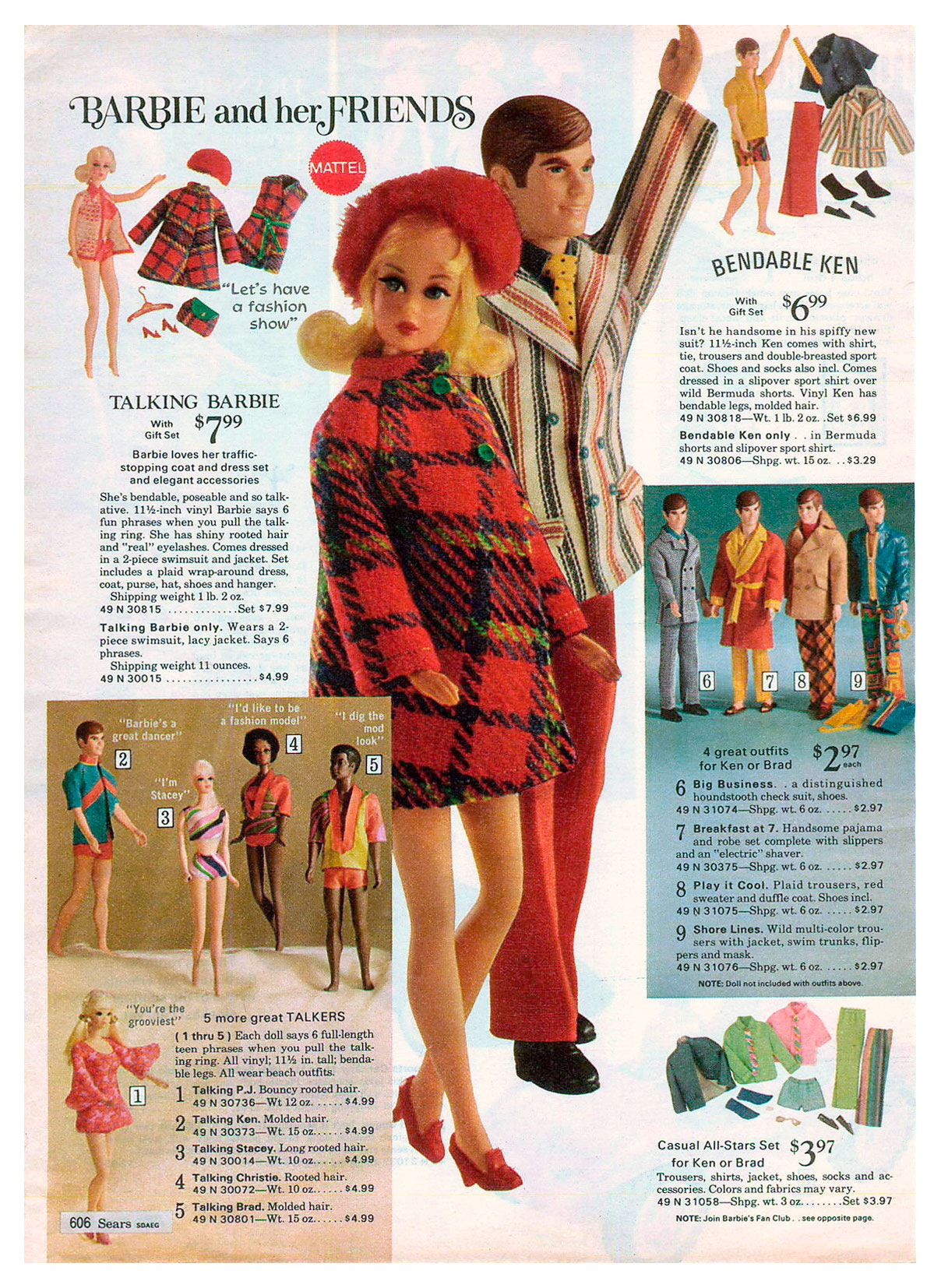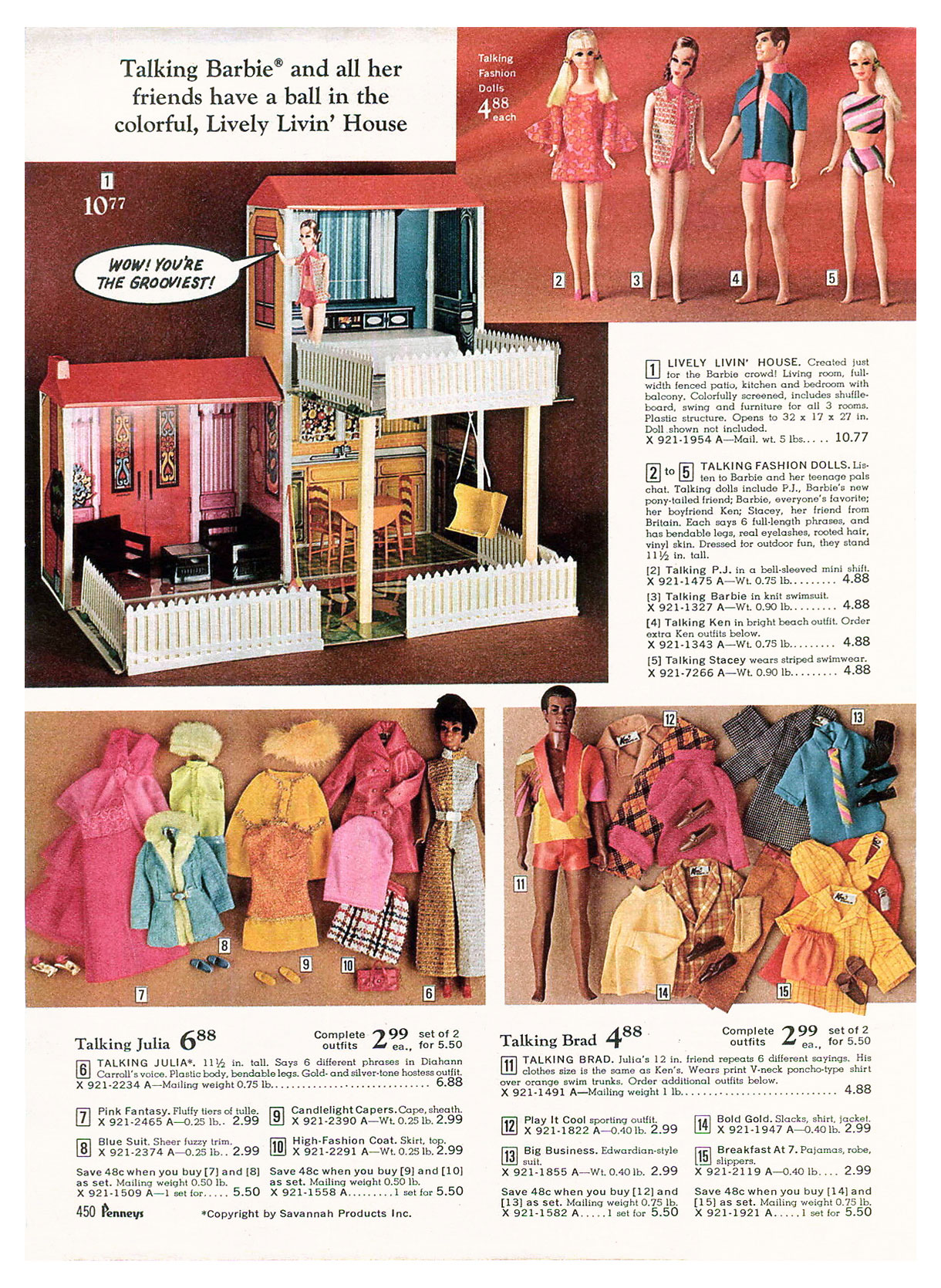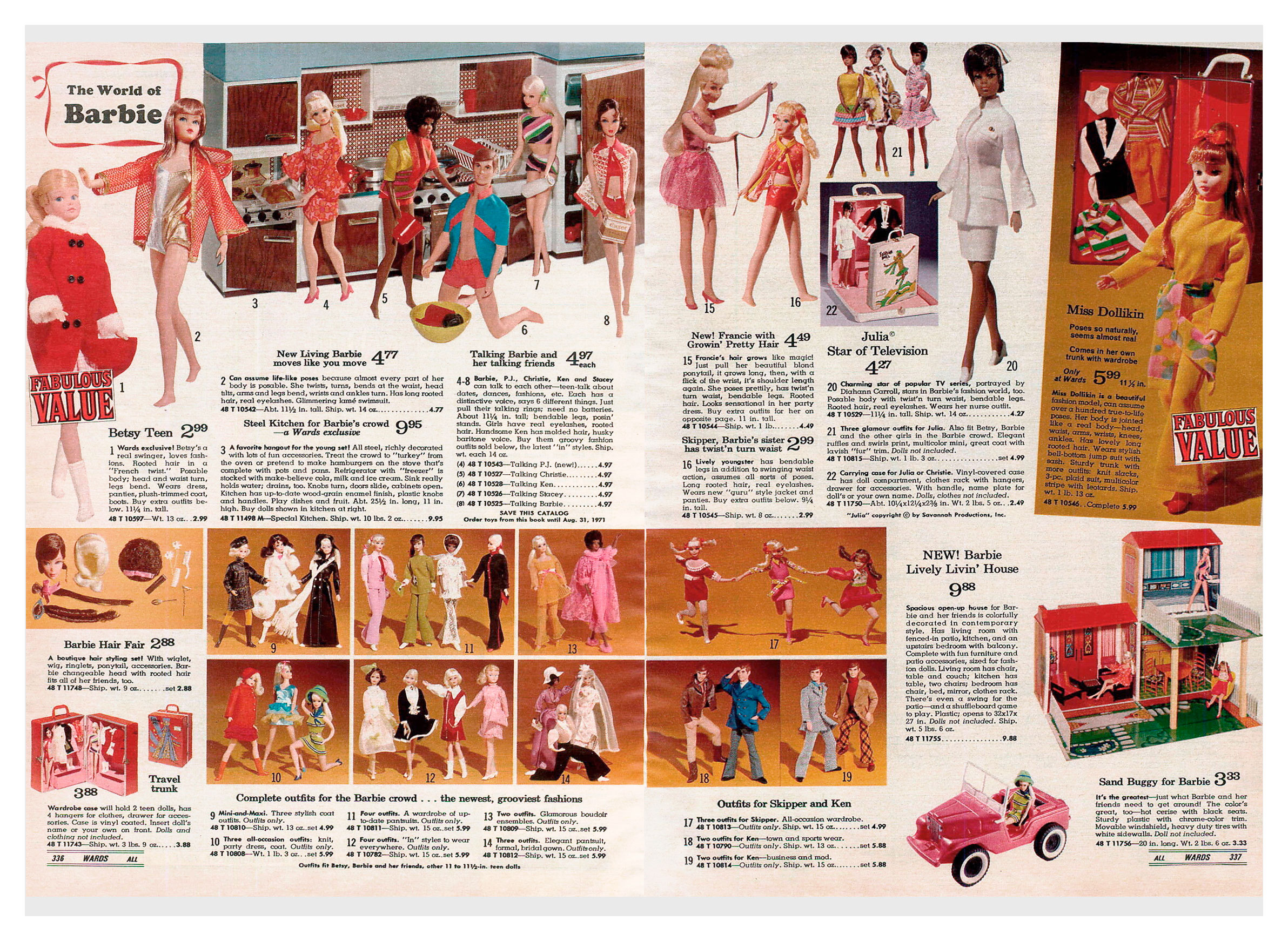 The Gamble Aldens Christmas catalogue still shows the original Ken.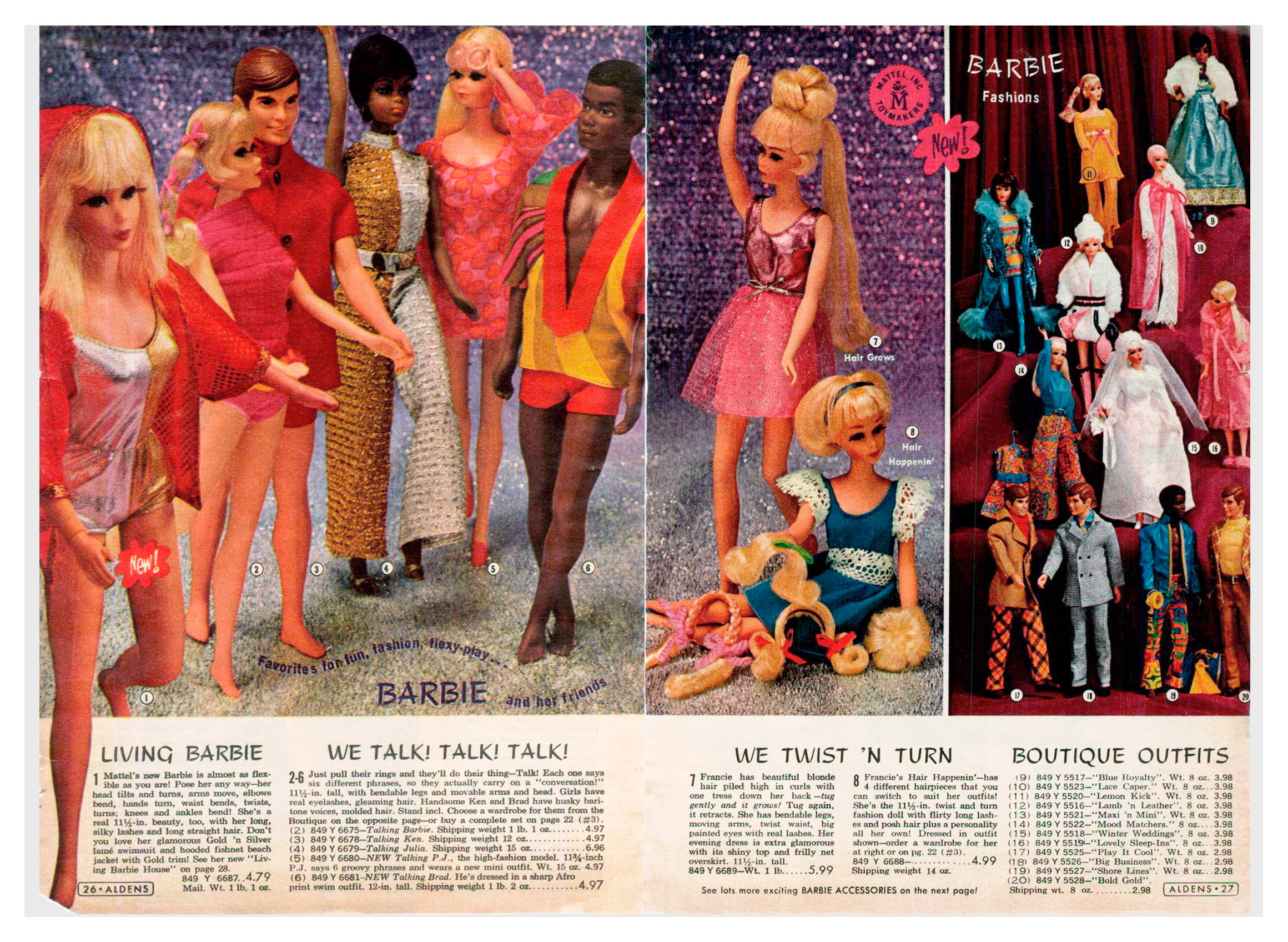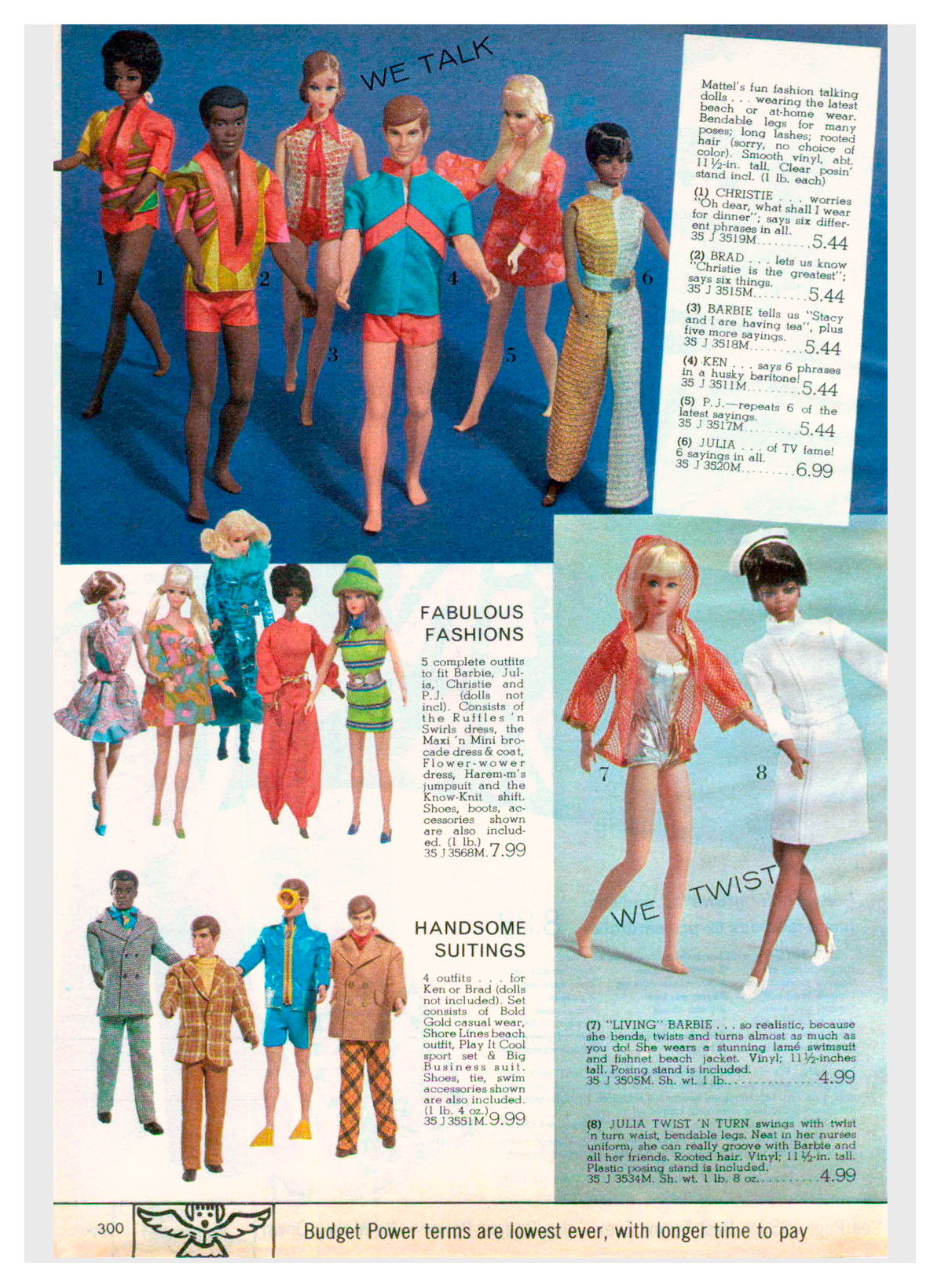 According to the 1970 Mattel Spielzeug catalogue two of Ken's German phrases were: "Let's go to the cinema today" and "Let's play tennis together".