Four outfits appeared for 'Mod' Ken in 1969. Surprisingly few considering the wait and that this brand new Ken was far too hunky to wear any of the old Ken clothes. Still, they are great. Rally Gear is my absolute favourite Mod outfit, and Guruvy Formal is such a wonderful piece of fashion history. All outfits from 1969-1971 were made in Japan. Many of the outfits made before 1972 had small slits in the back of the neck of shirts and jackets, for the pull-string of the talking Kens.
---
THE ENSEMBLE PAKS
BREAKFAST AT 7 #1428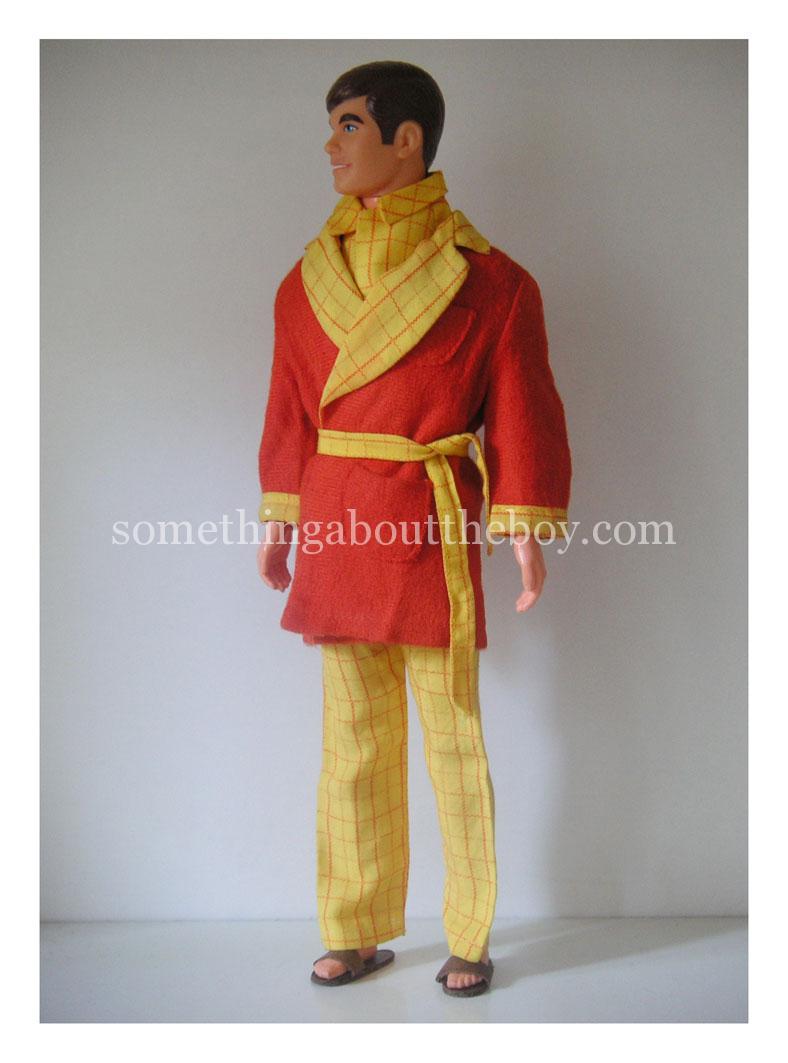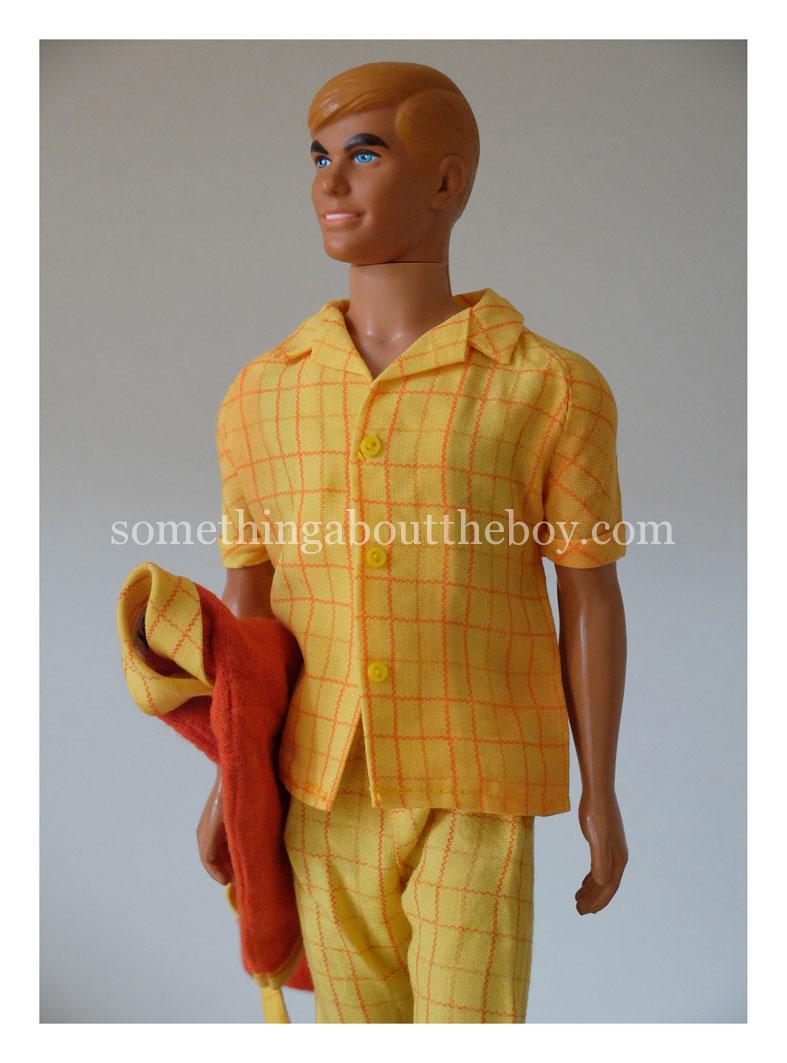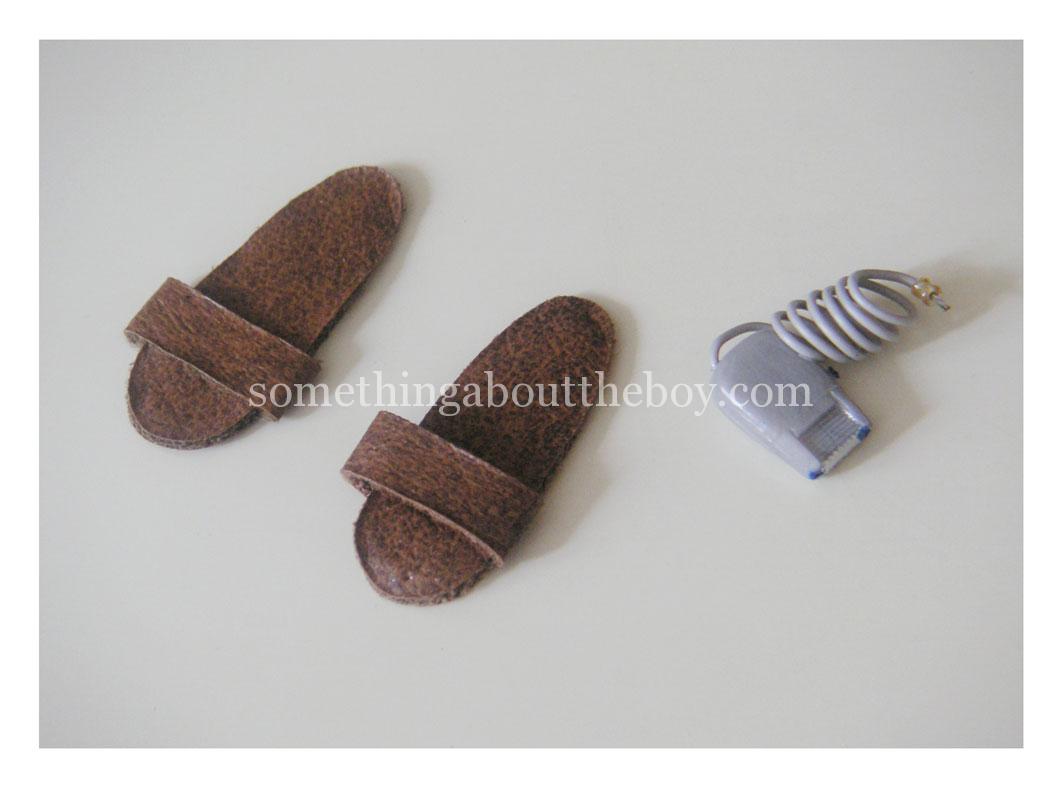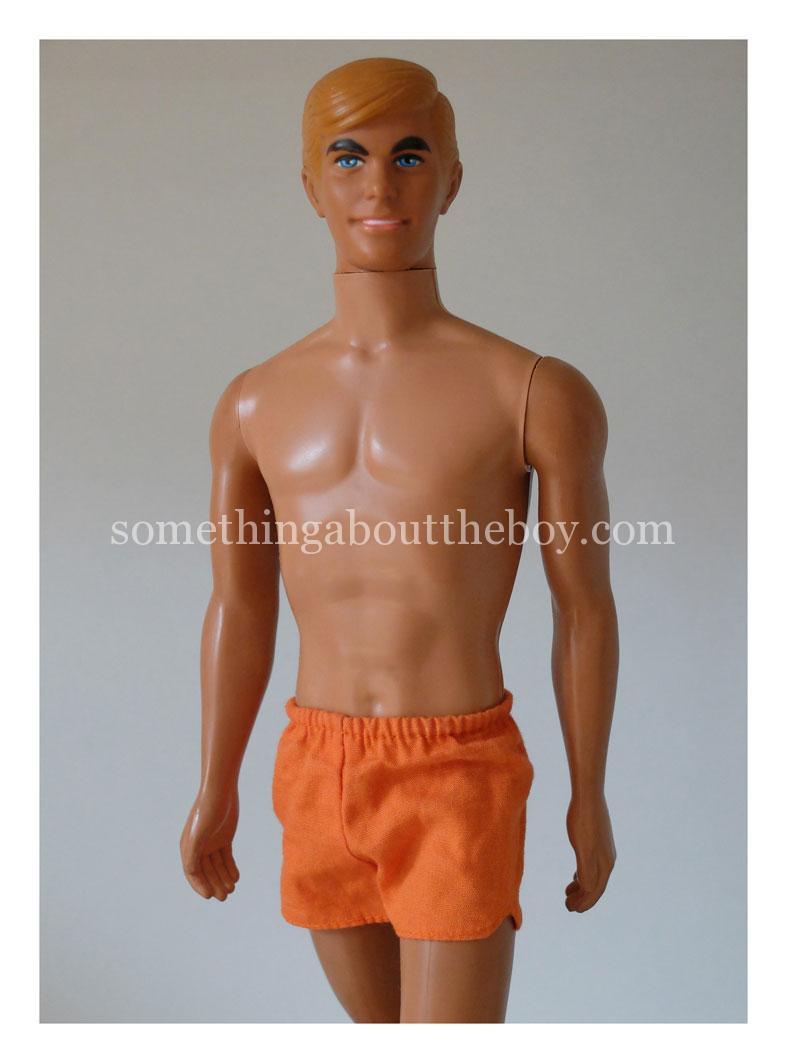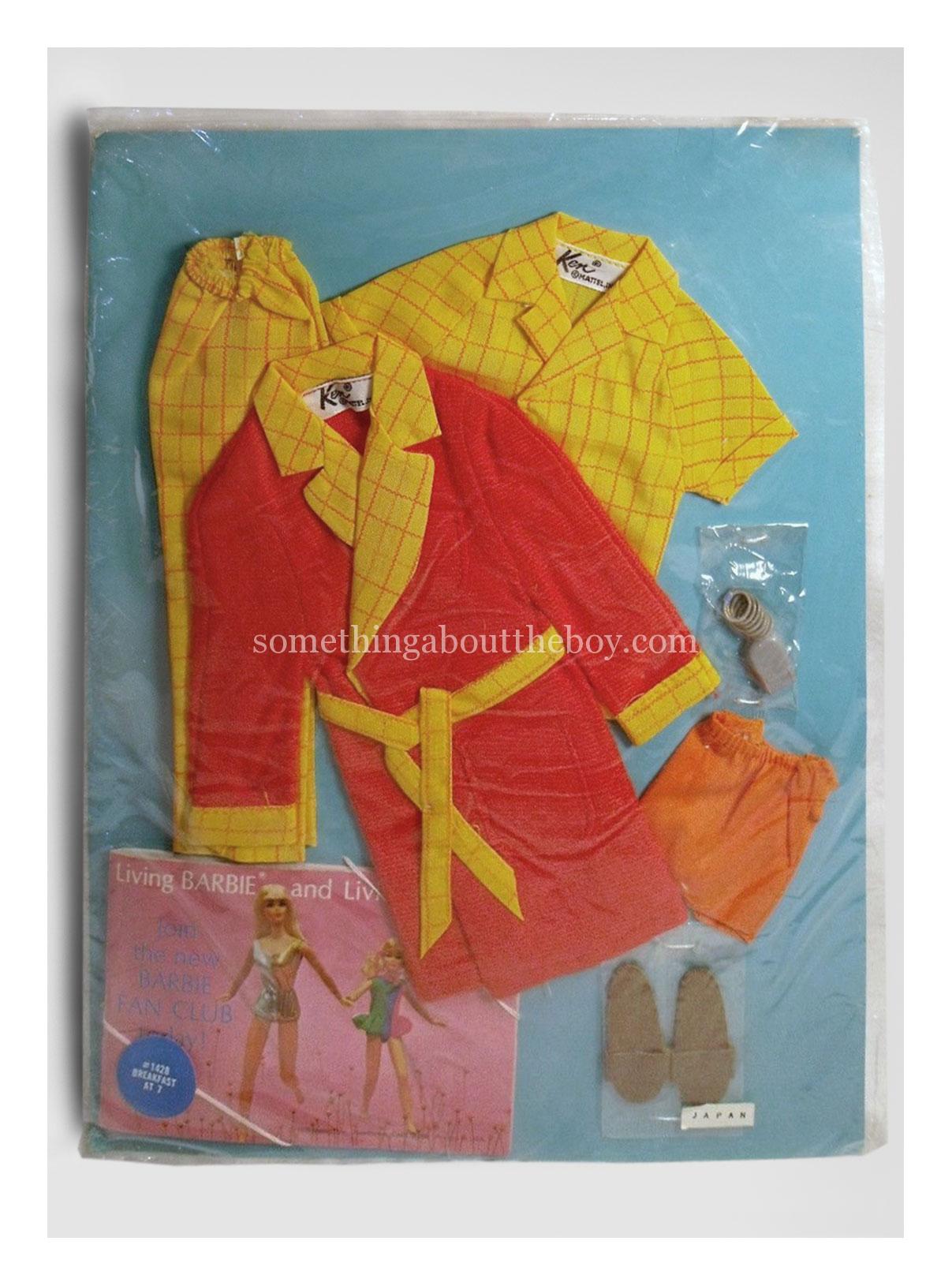 ---
RALLY GEAR #1429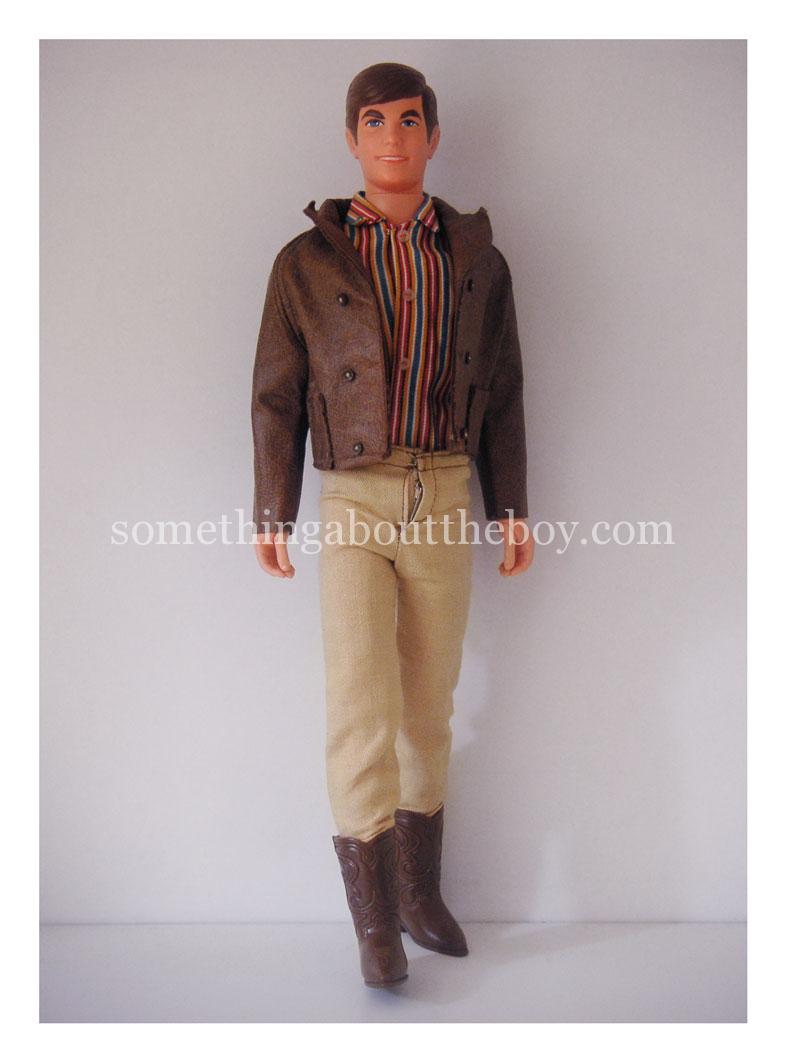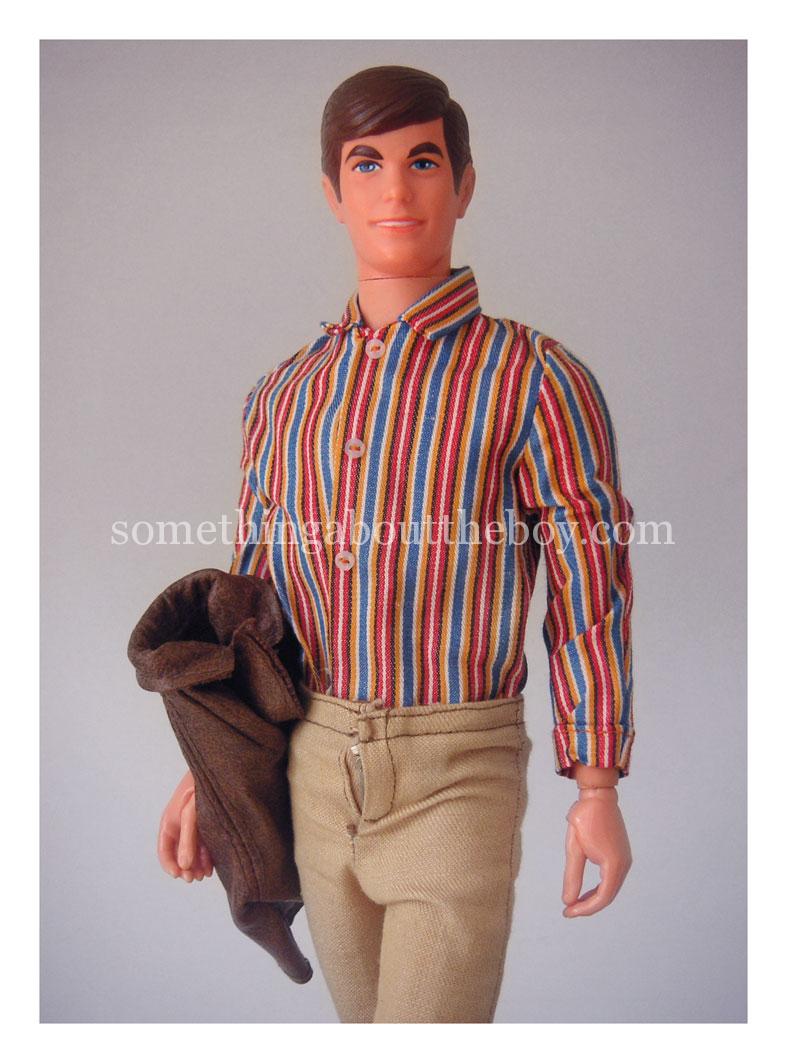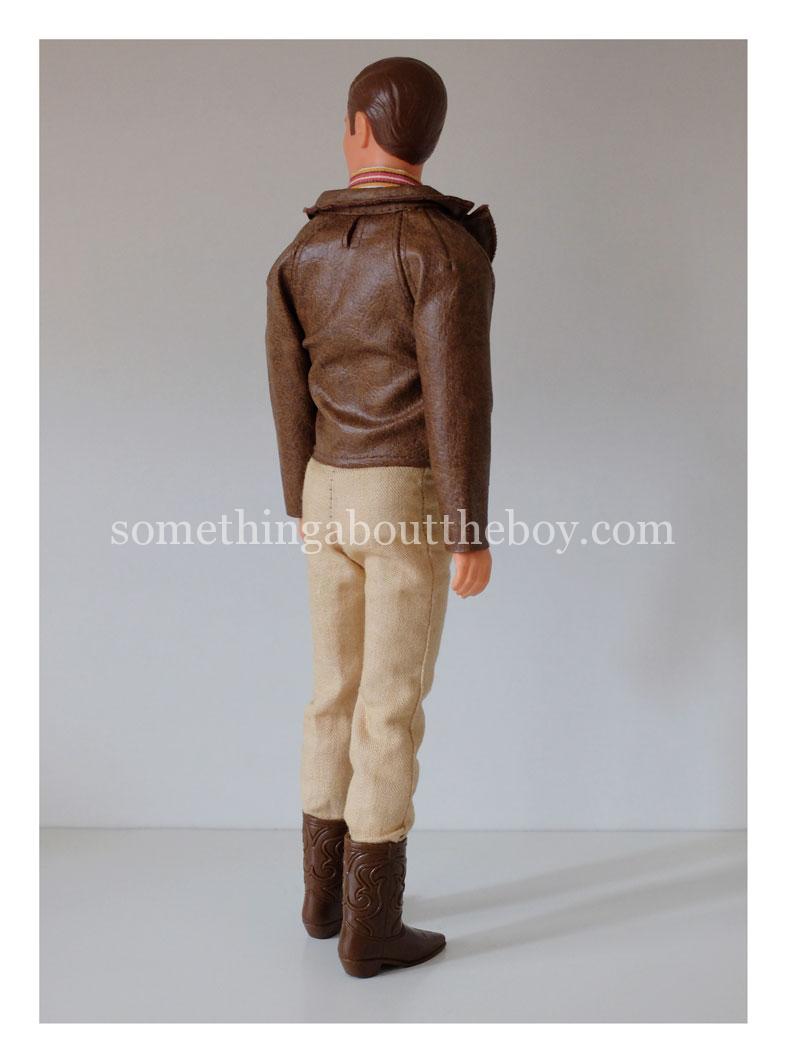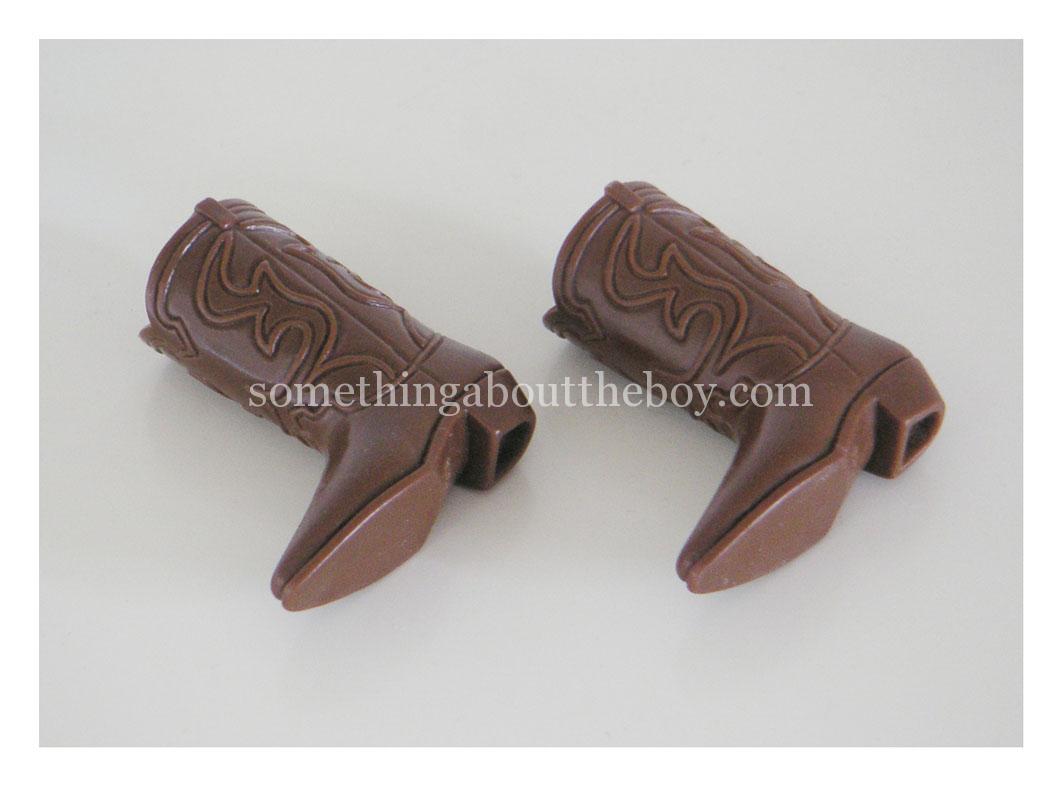 ---
TOWN TURTLE #1430
I've never been completely sure which way around the shirt was designed to be worn, as it has no buttons and the collar looks almost identical from both sides. With no contemporary illustration as guide (they all show the shirt covered by the jacket), I've chosen to dress him here with the hook and eye fasteners at front. It is the more logical choice. It also fits to Rally Gear, and is how the shirt is laid out in the NRFB packaging.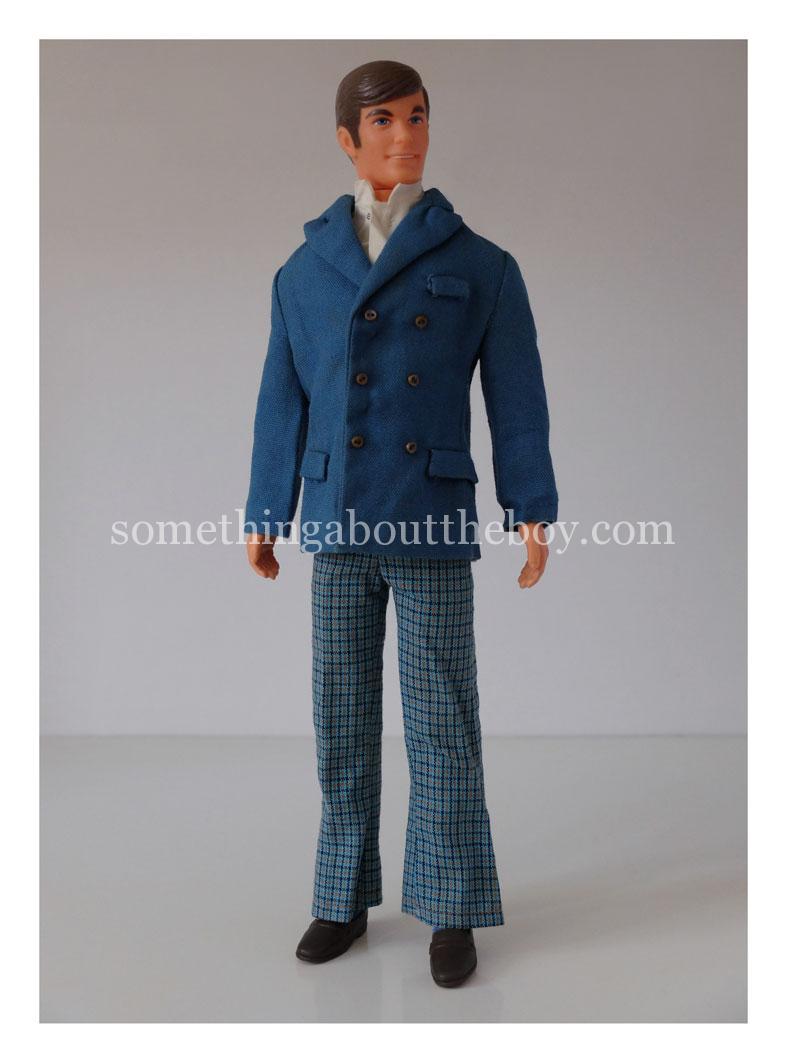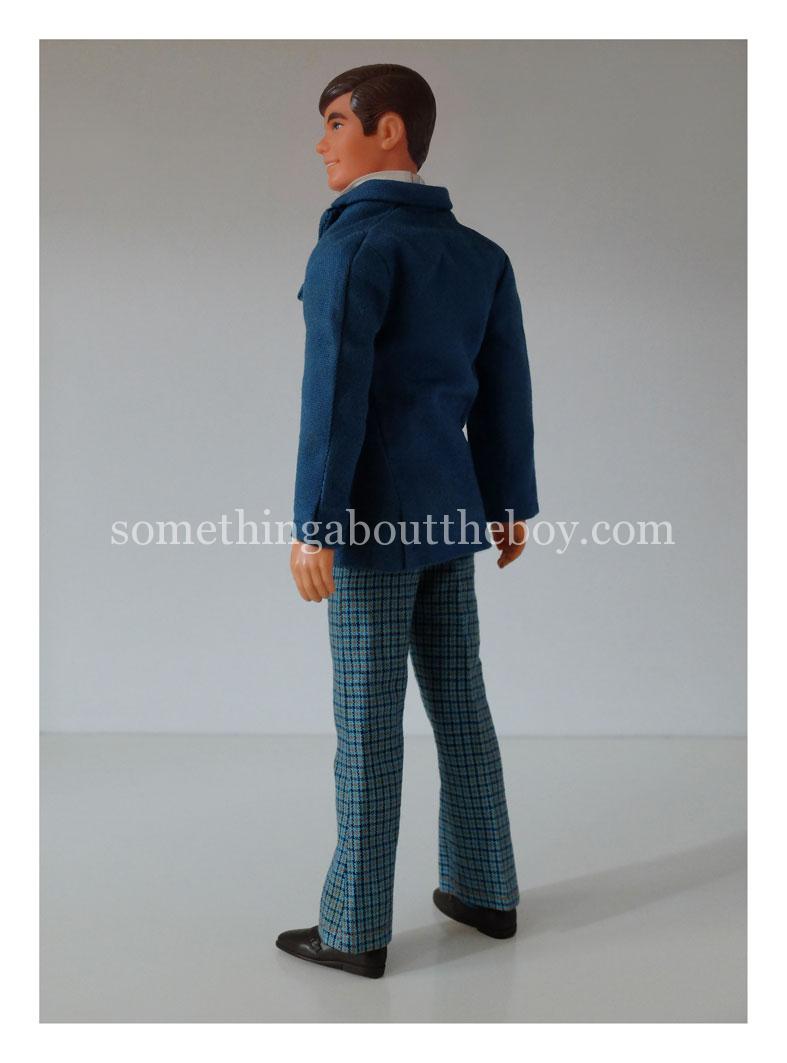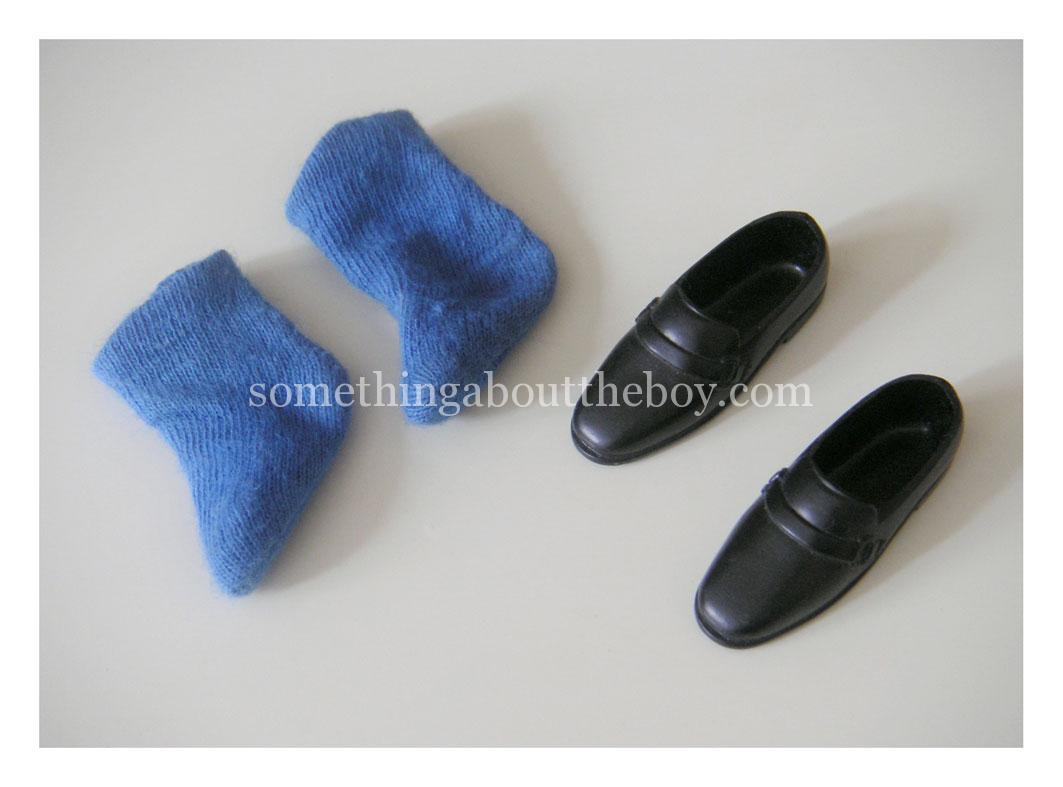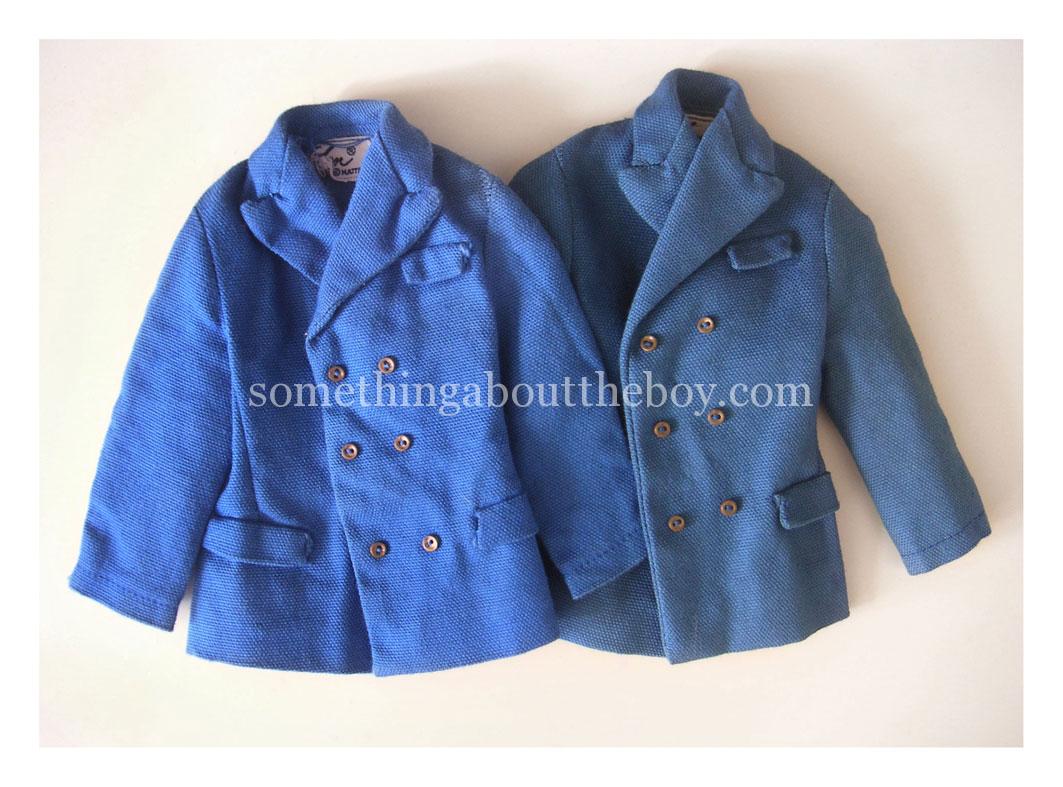 The photos below show an extremely rare version of the jacket in beige. The jacket was bought in a mixed lot auction, with no other pieces from this outfit, so there was no way of knowing whether it originally came with other variation parts. If anyone has ever seen this version NRFB, please let me know: contact@somethingabouttheboy.com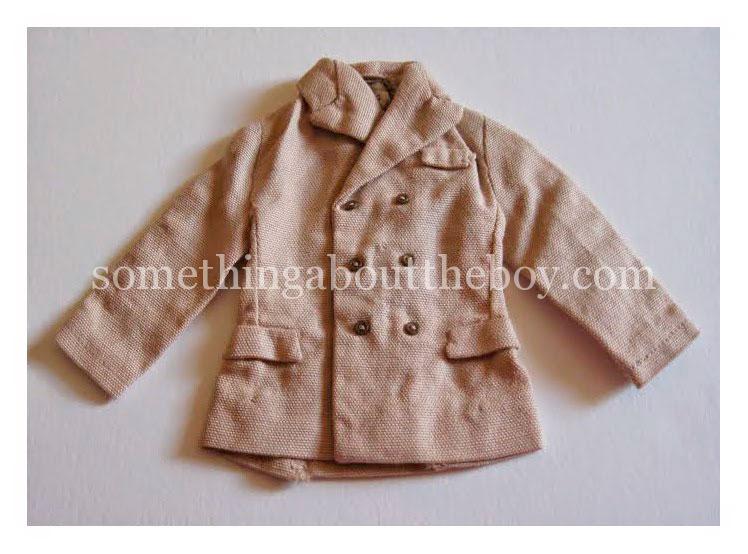 ---
GURUVY FORMAL #1431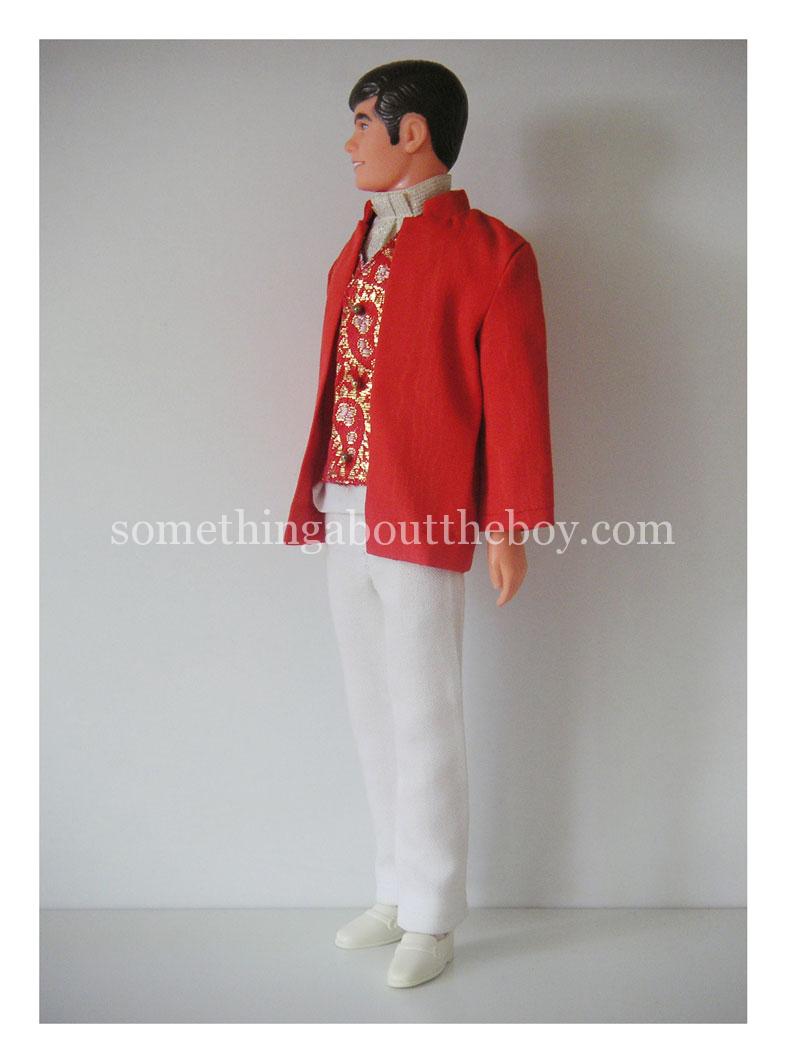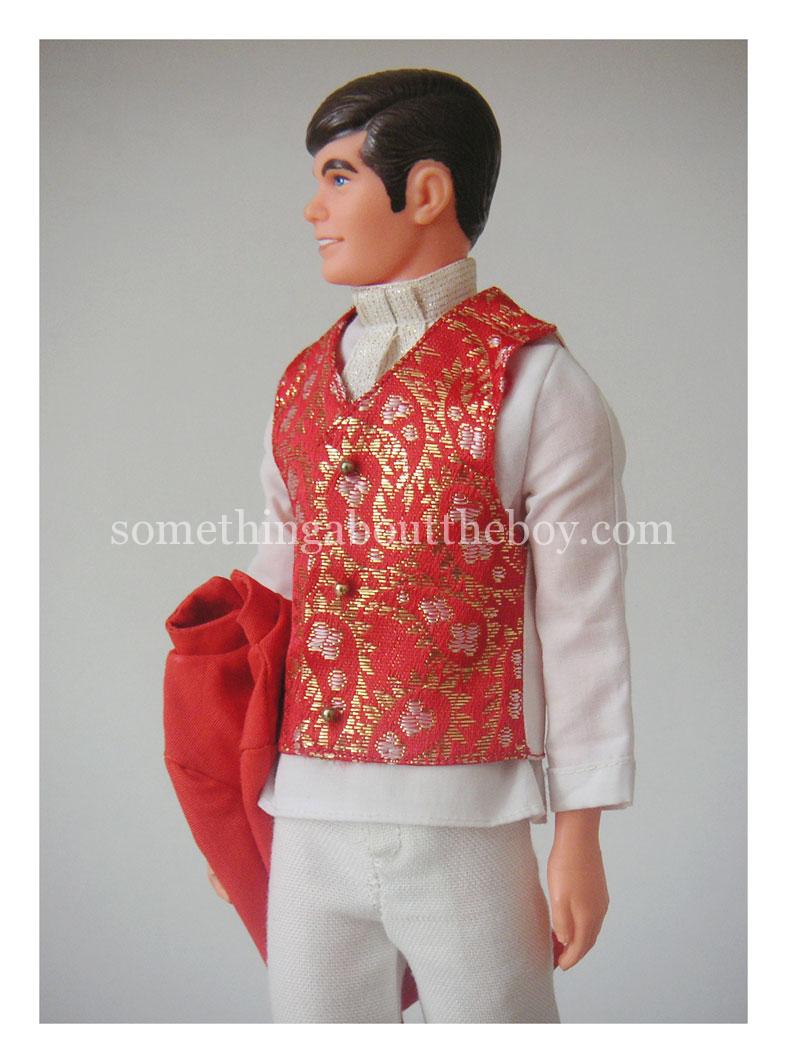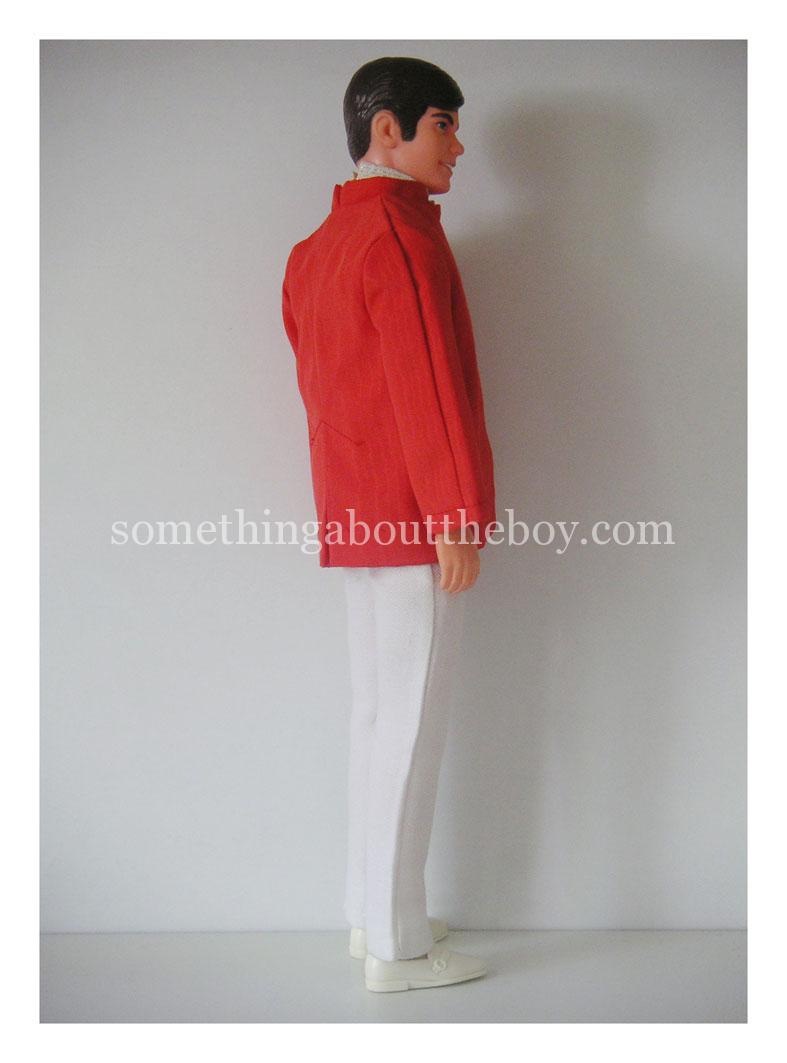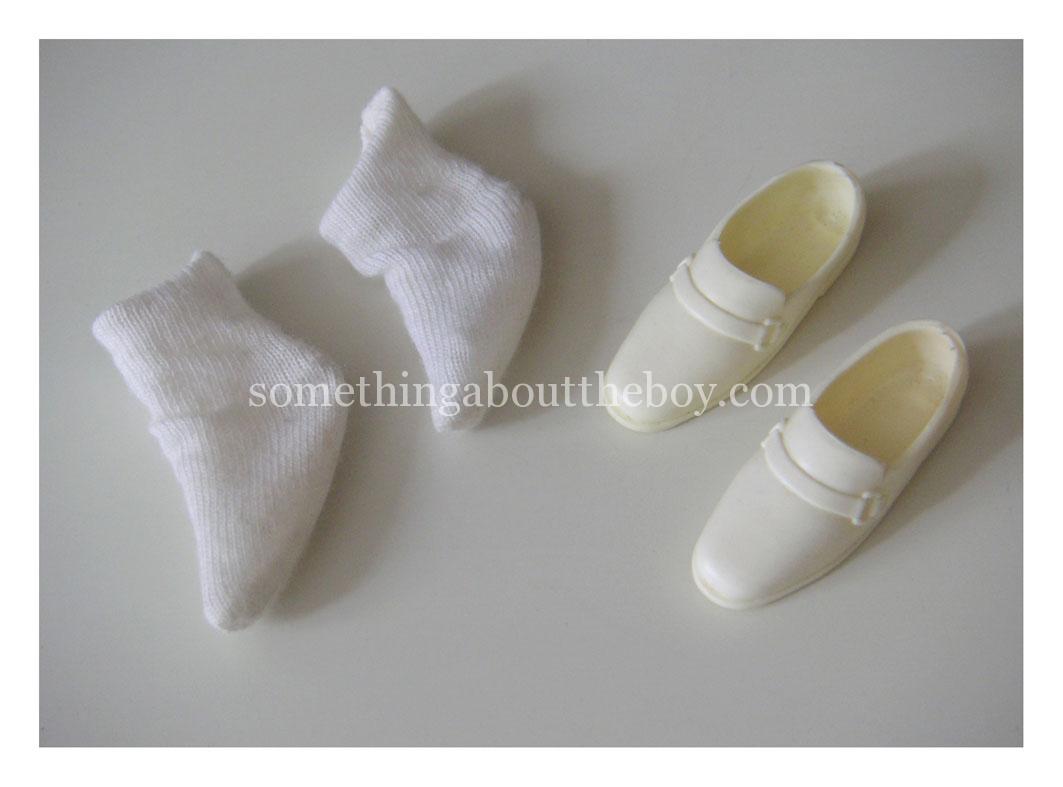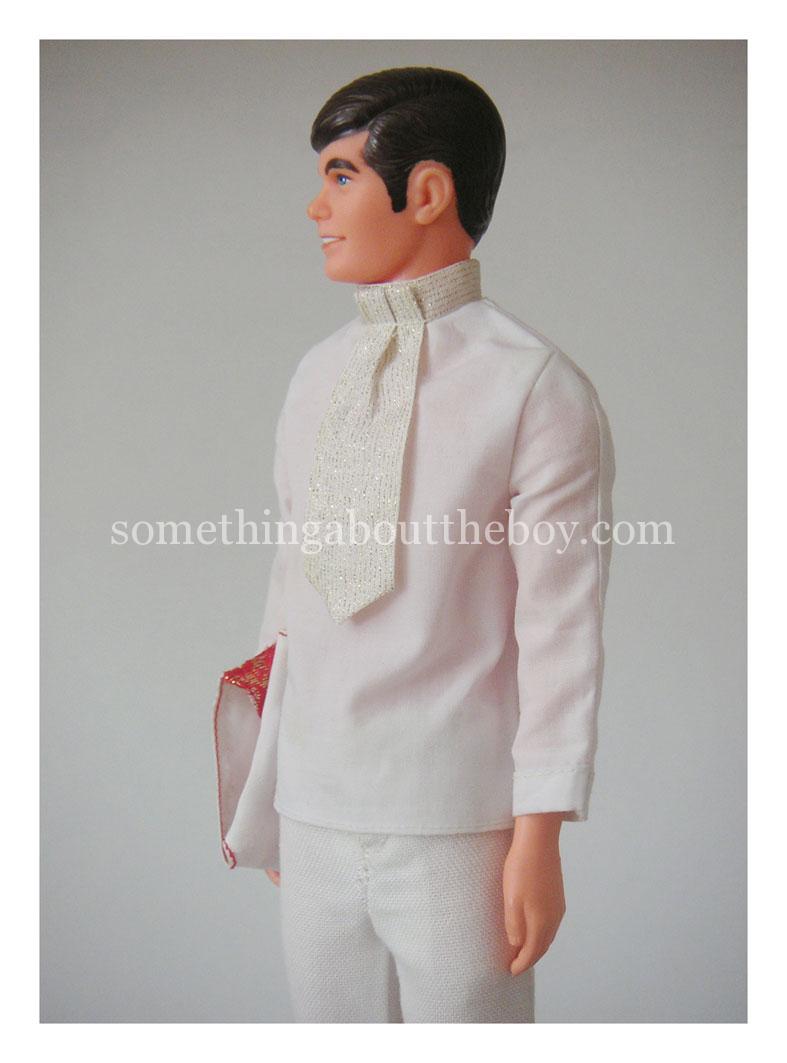 ---
REVERSE OF PACKAGING
The new packaging kept the original 'picture frame' design of the vintage clothing, but the reverse illustration and text reflects the modernized image. The first version only mentions Ken (below left), so the design was slightly reworked during 1969 to include Brad (below right).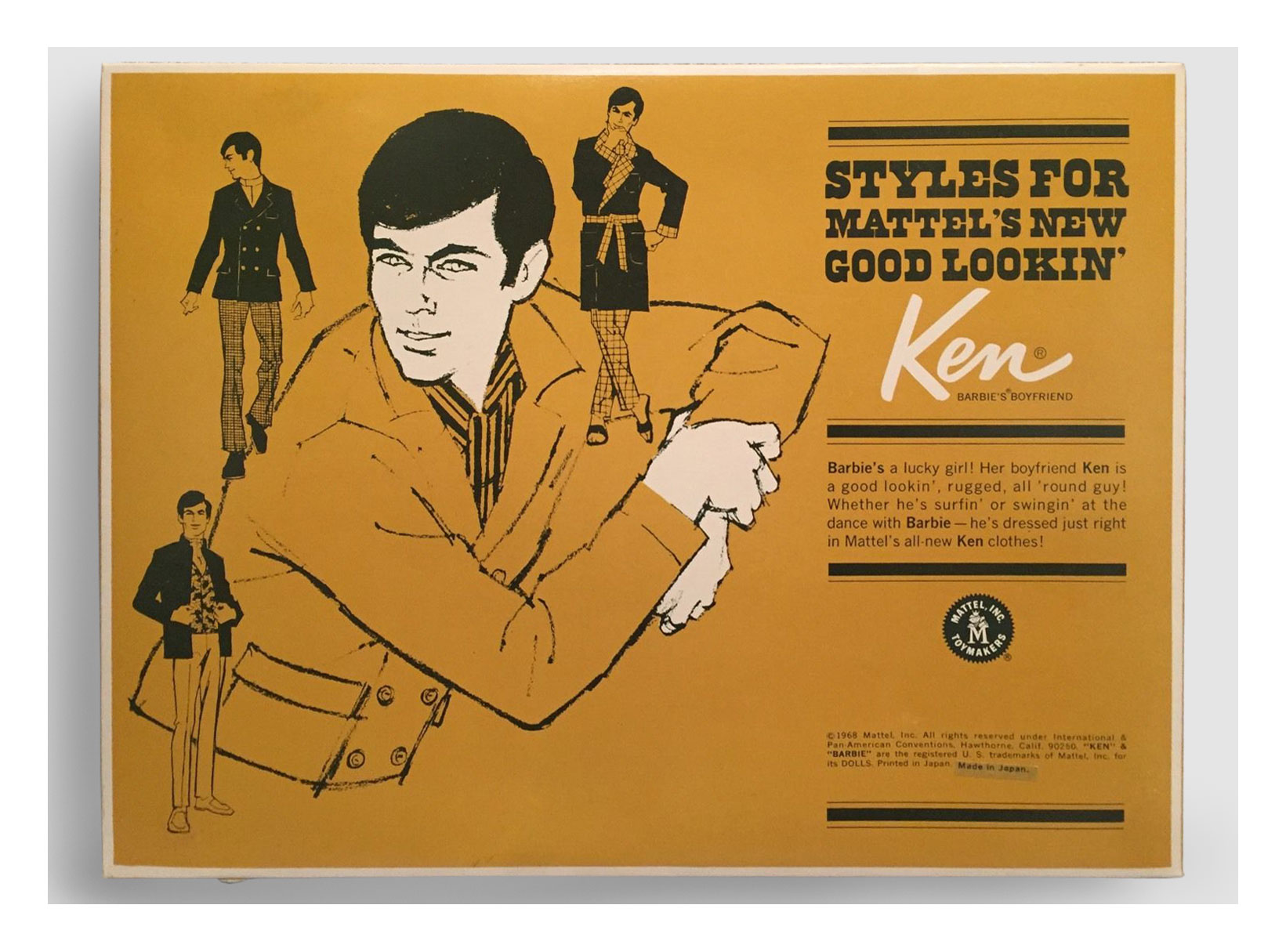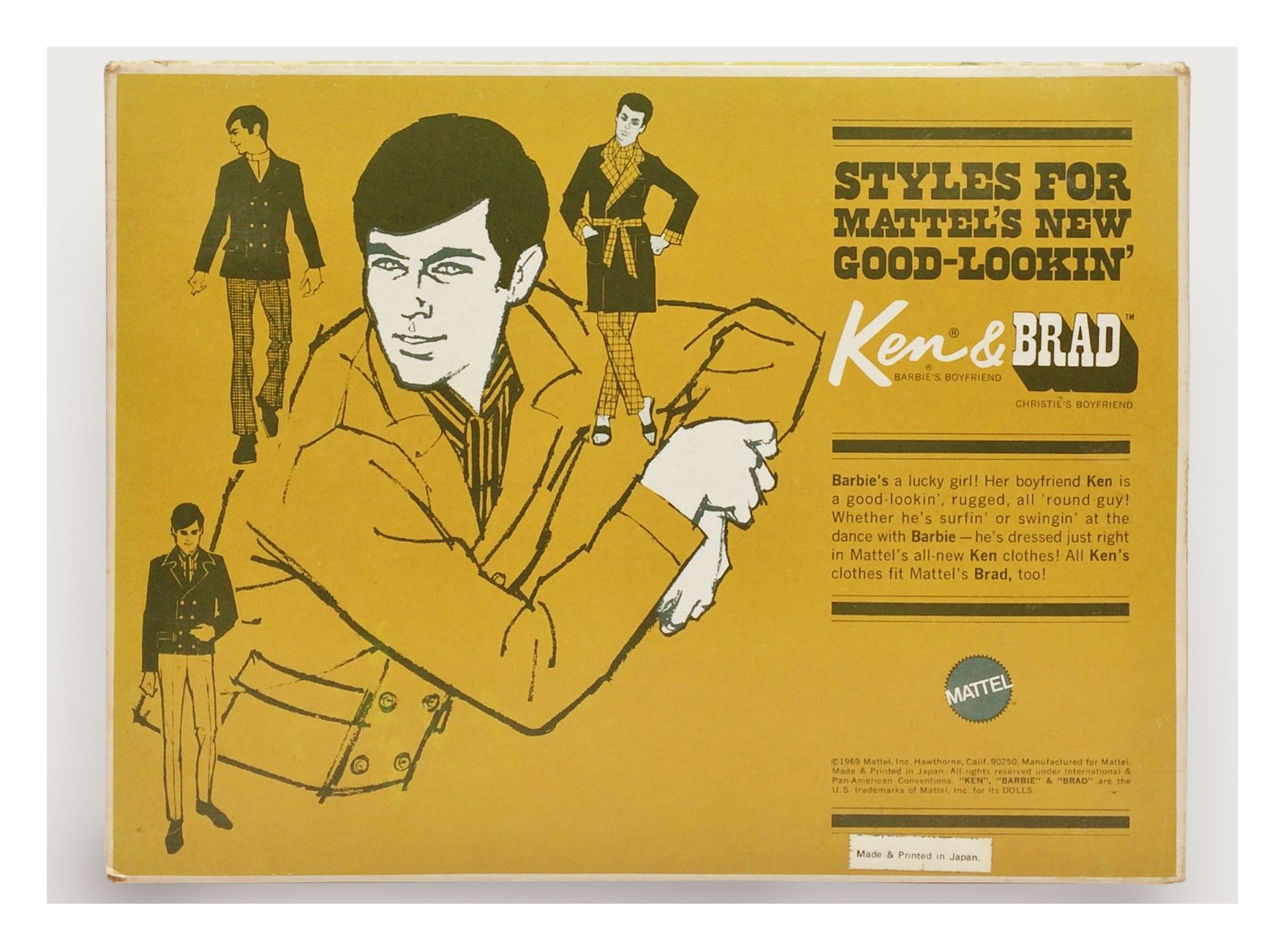 ---
SEARS EXCLUSIVE FABULOUS FORMAL SET
This set consisted of Talking Barbie & Ken dolls in their original boxes, plus two extra outfits. Ken's outfit is a variation of Guruvy Formal.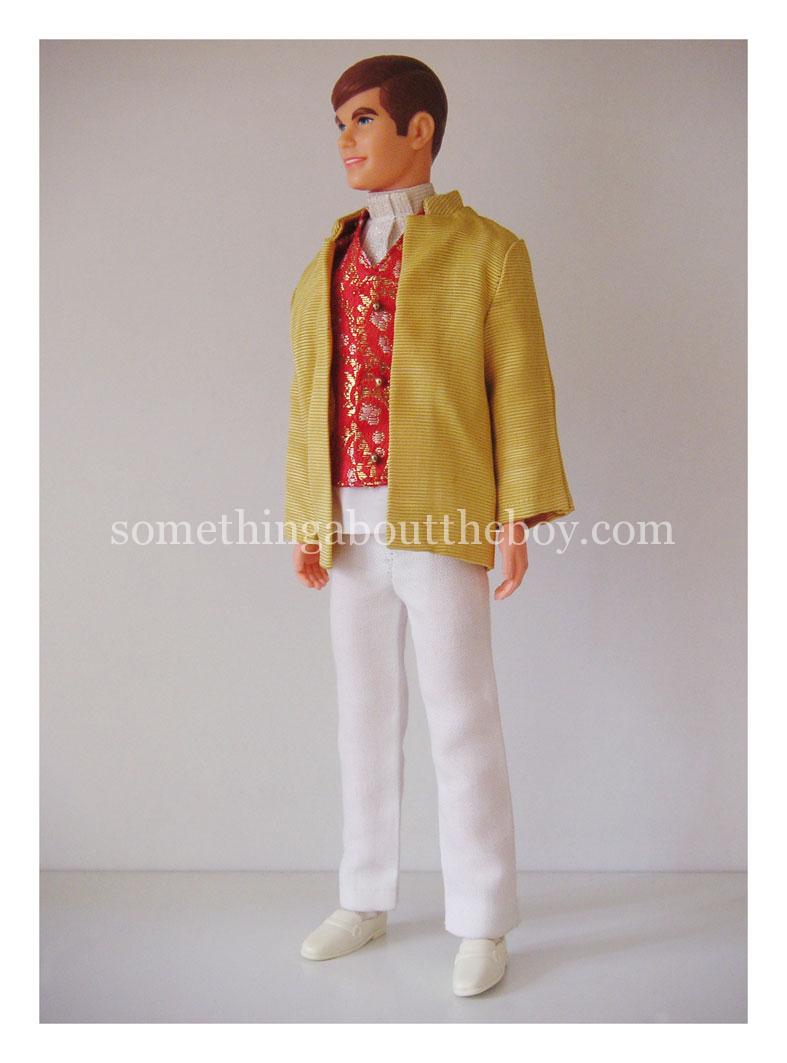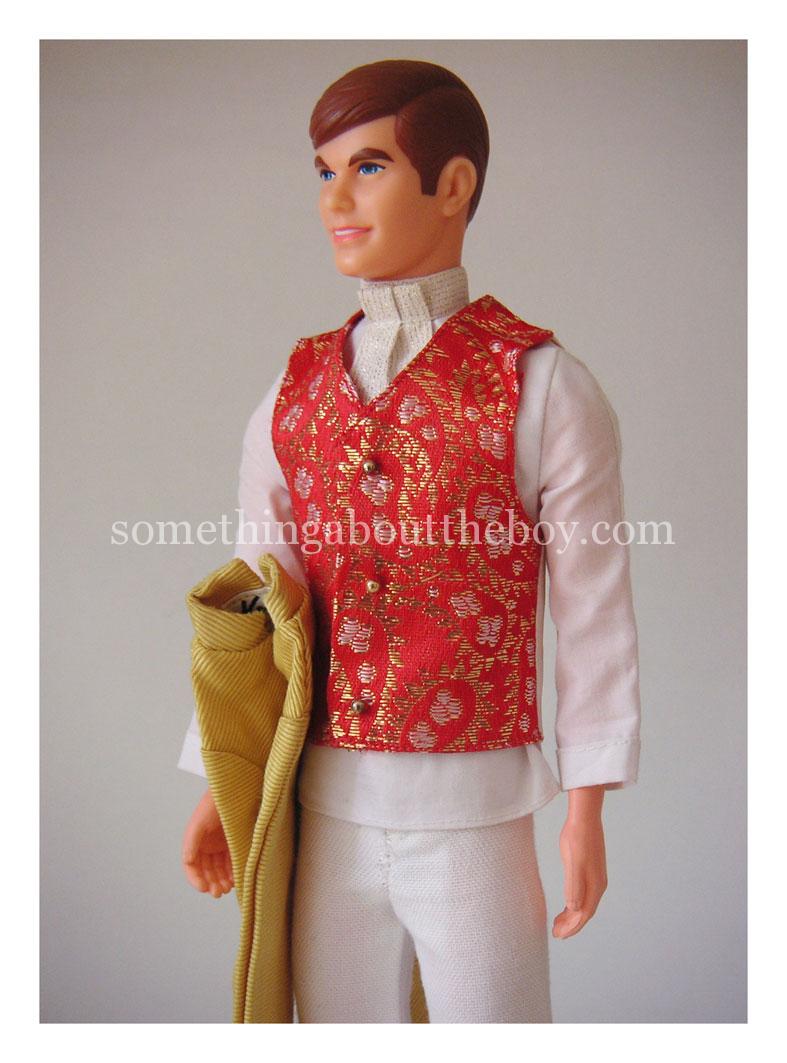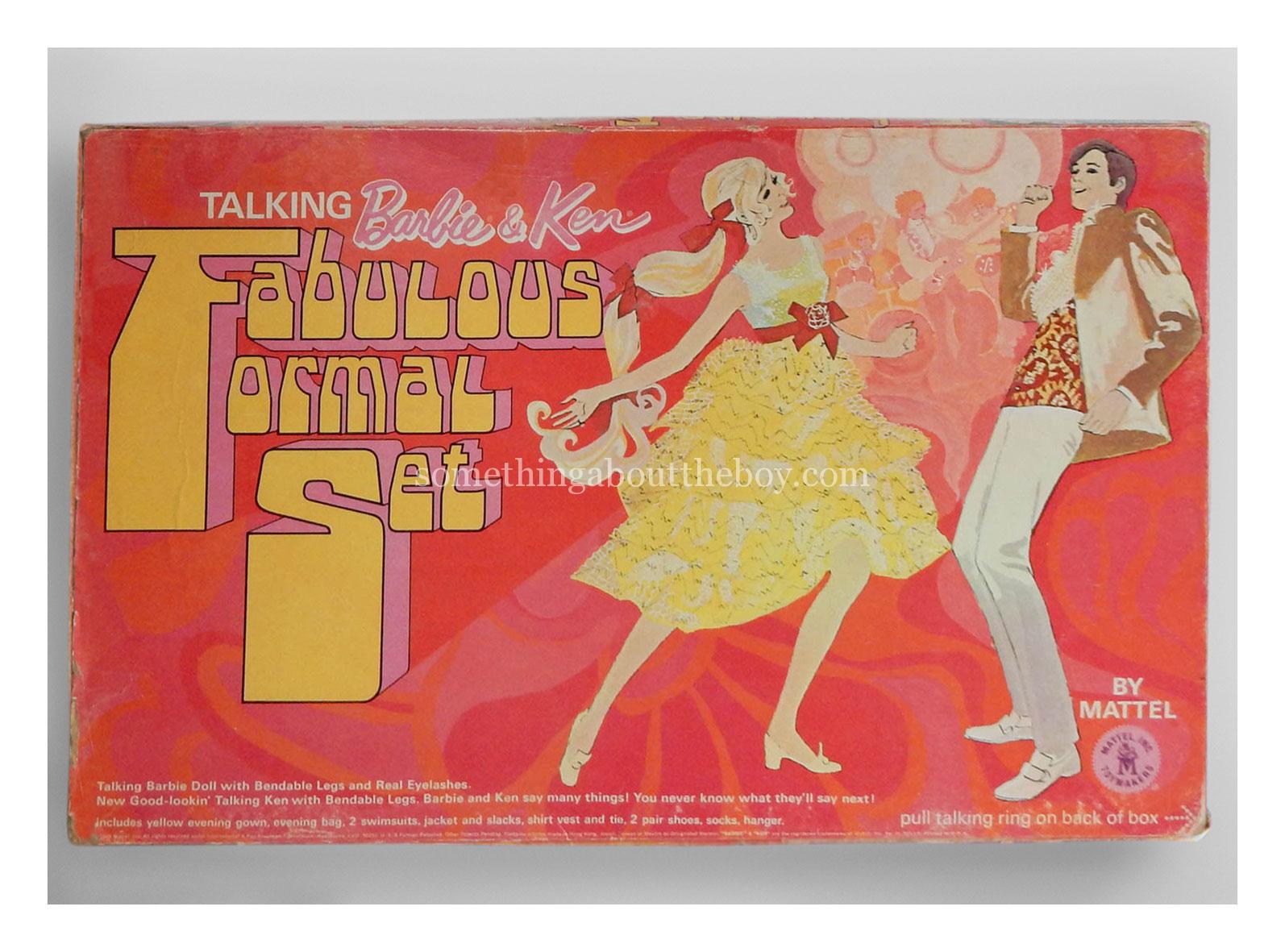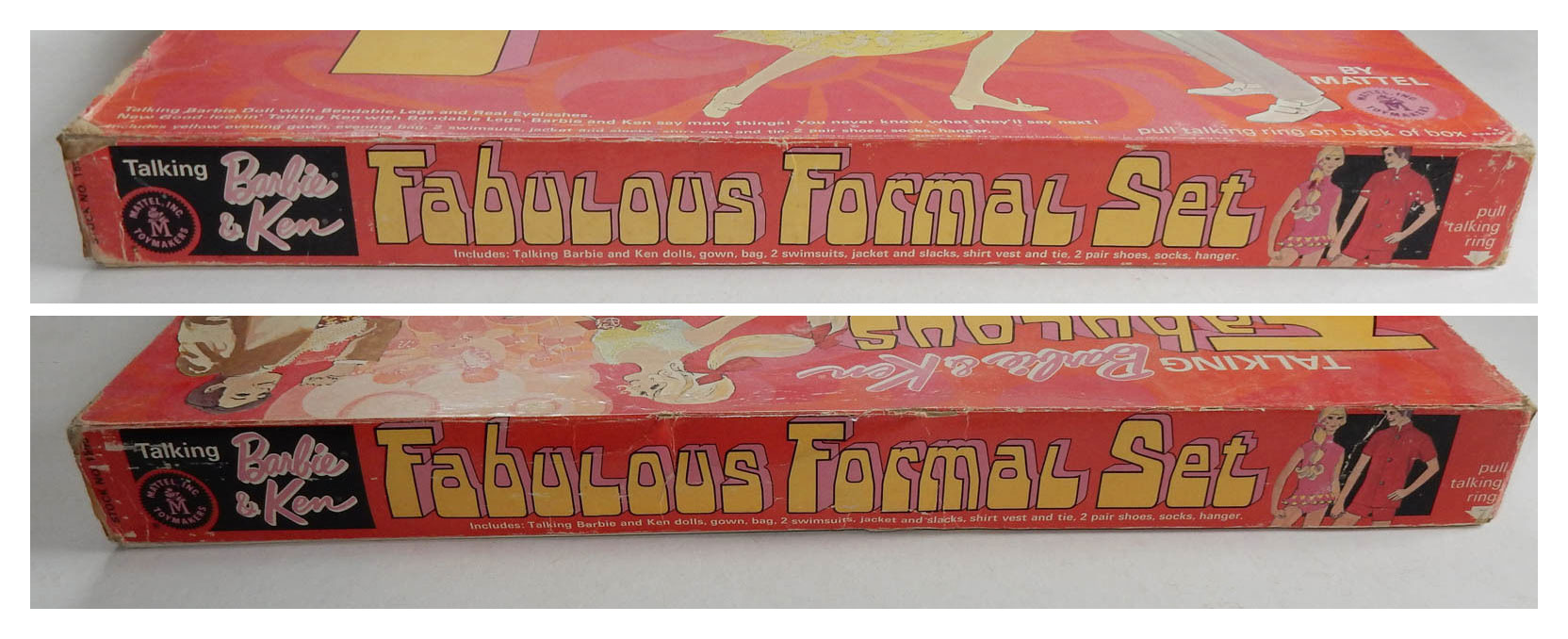 ---
BOOKLETS & CATALOGUES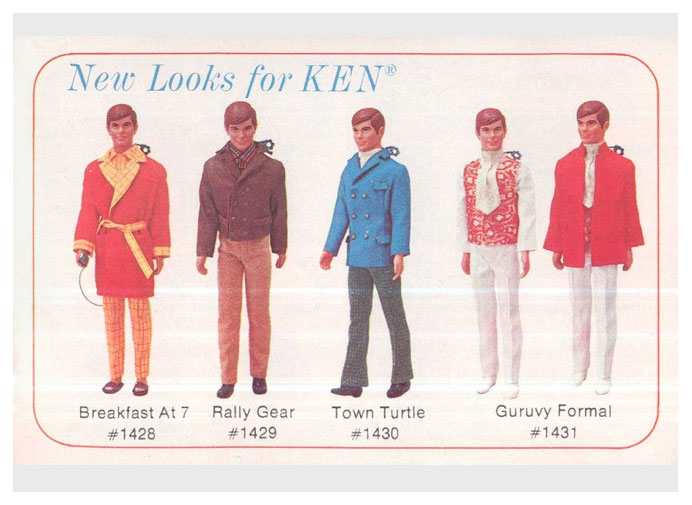 The Living Barbie booklet has Brad's head and hands rather unconvincingly superimposed onto Ken's body.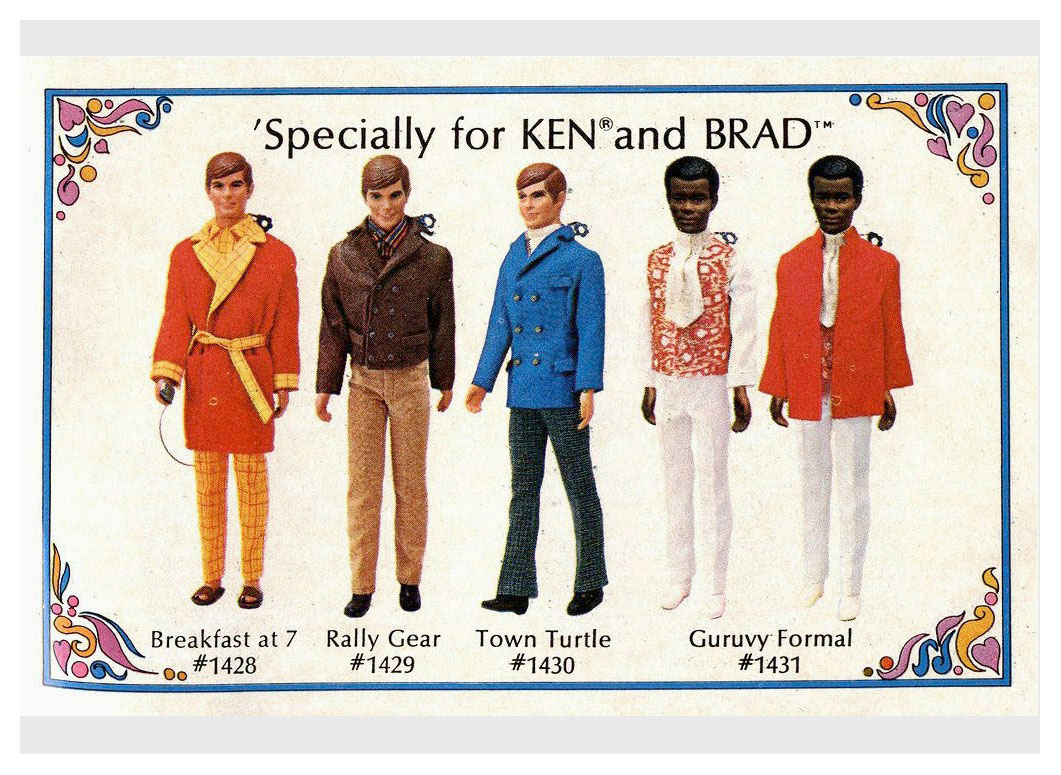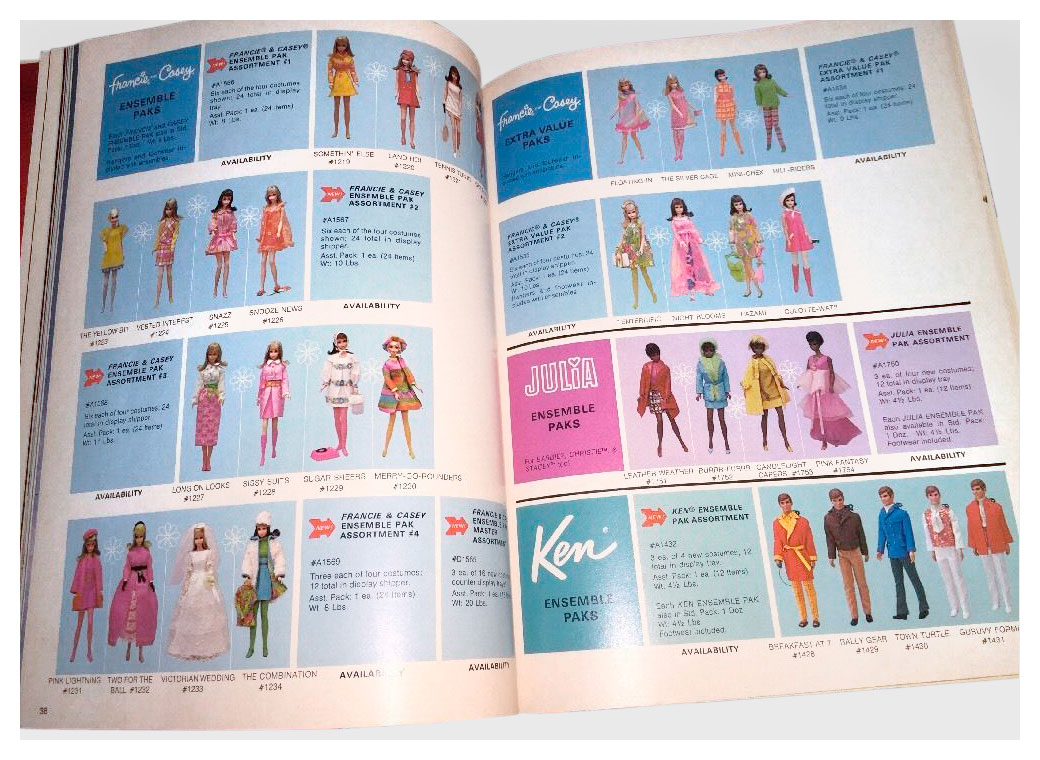 In Canada, the Simpsons Sears Christmas catalogue offered their own Ken gift set, consisting of a Talking Ken plus Guruvy Formal.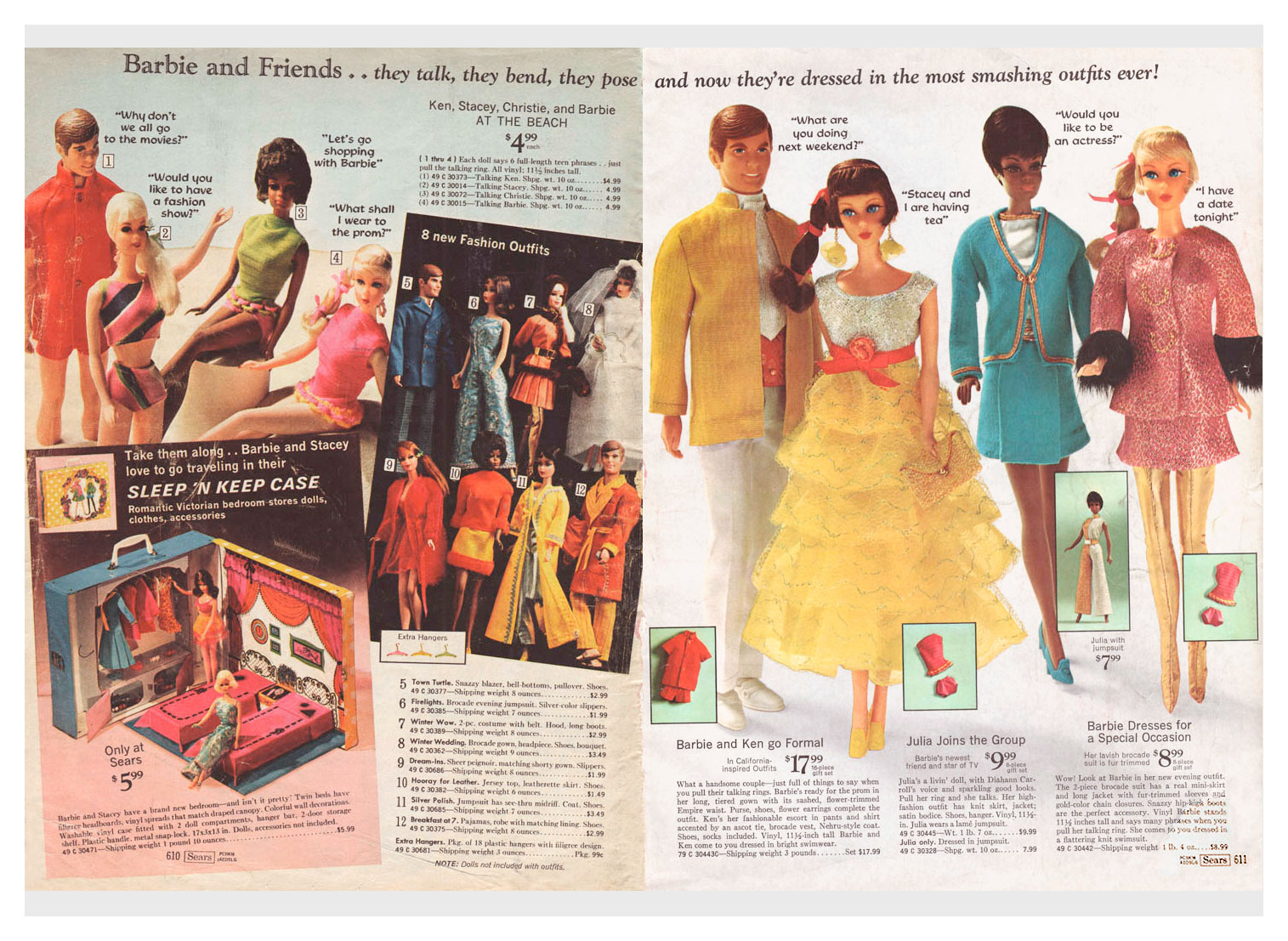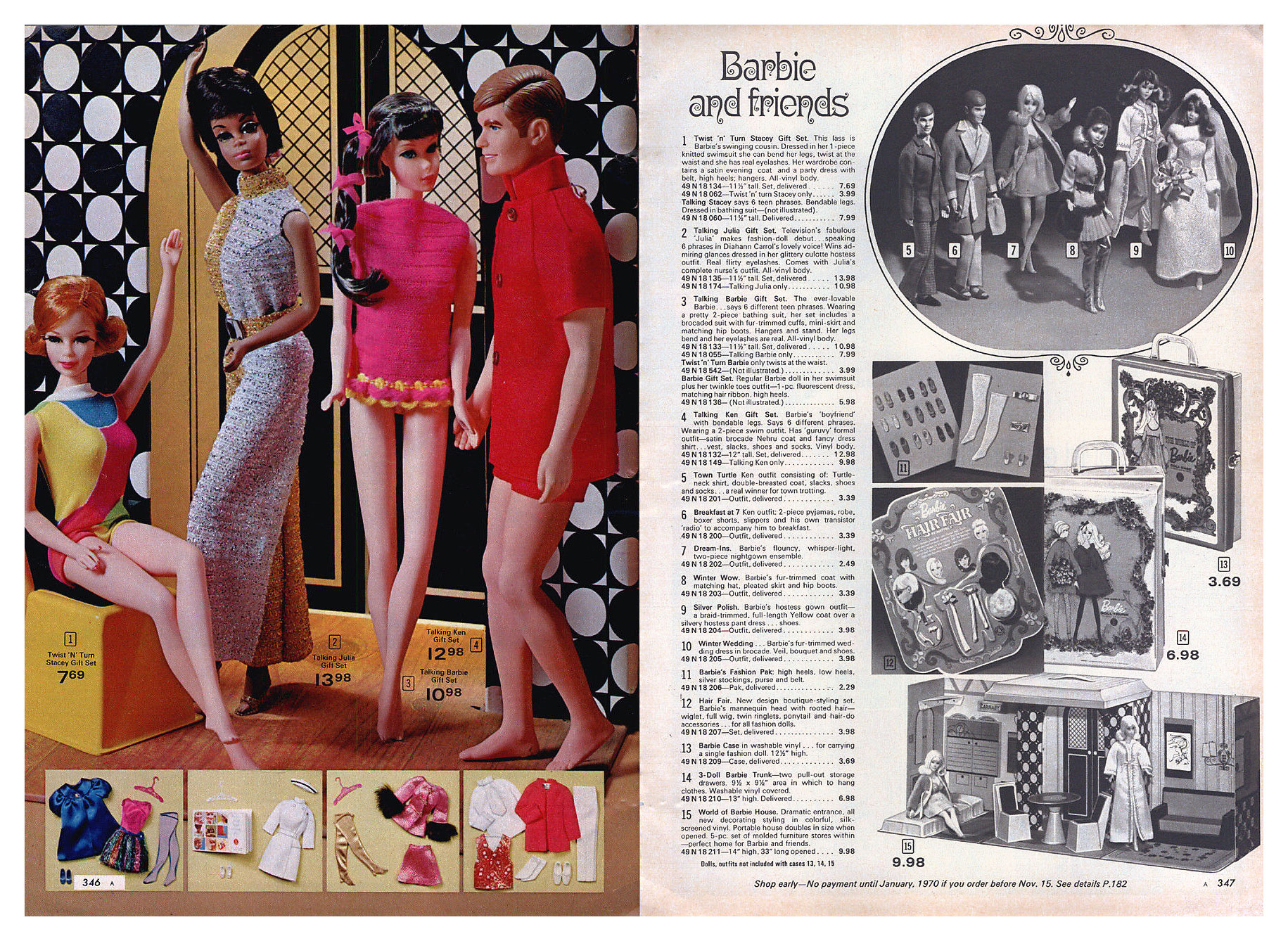 In the Gamble Aldens catalogue Rally Gear and Town Turtle have been mixed up, and instead of Town Turtle it is called Town Set. Breakfast at Seven is just called Breakfast.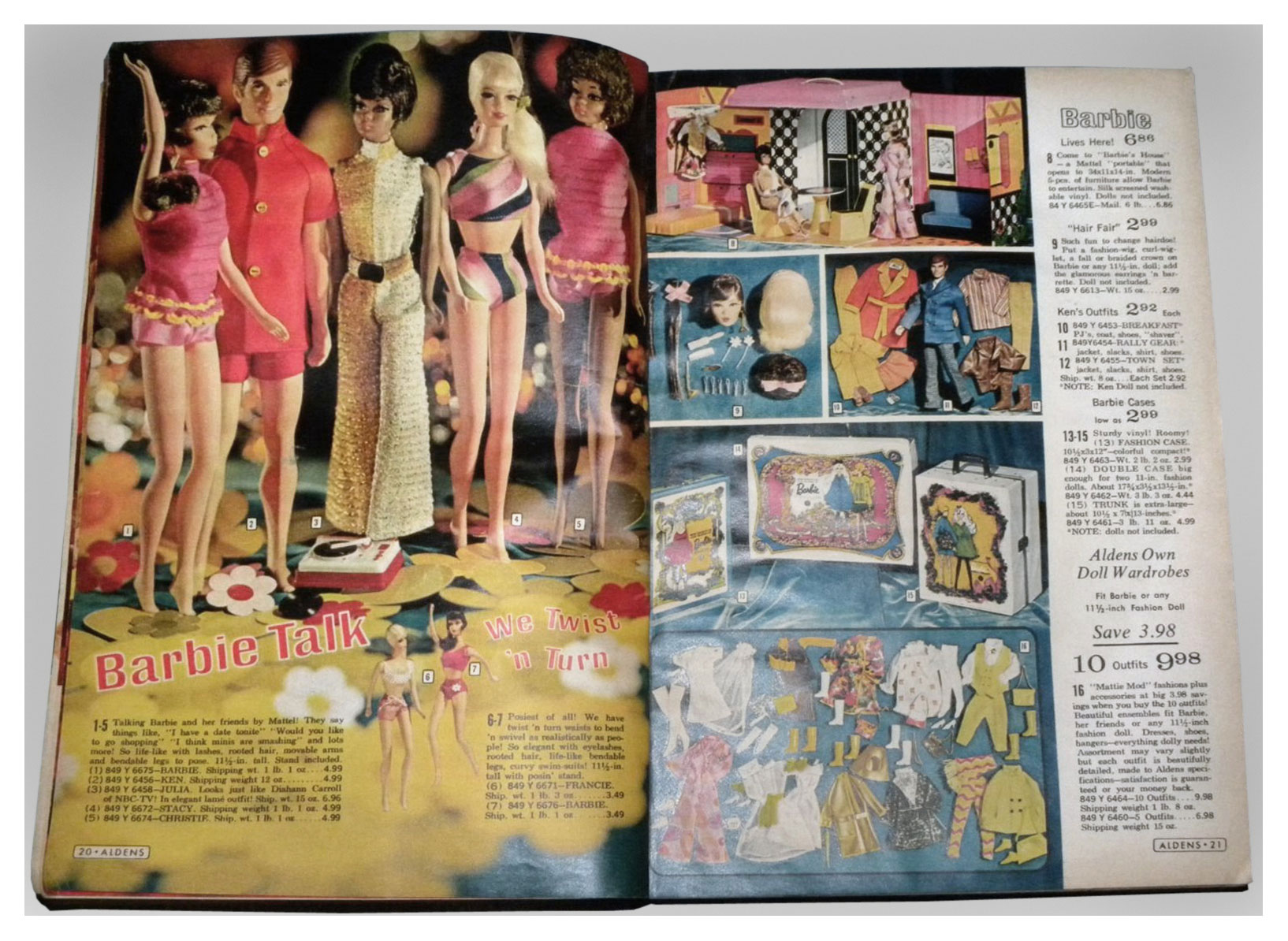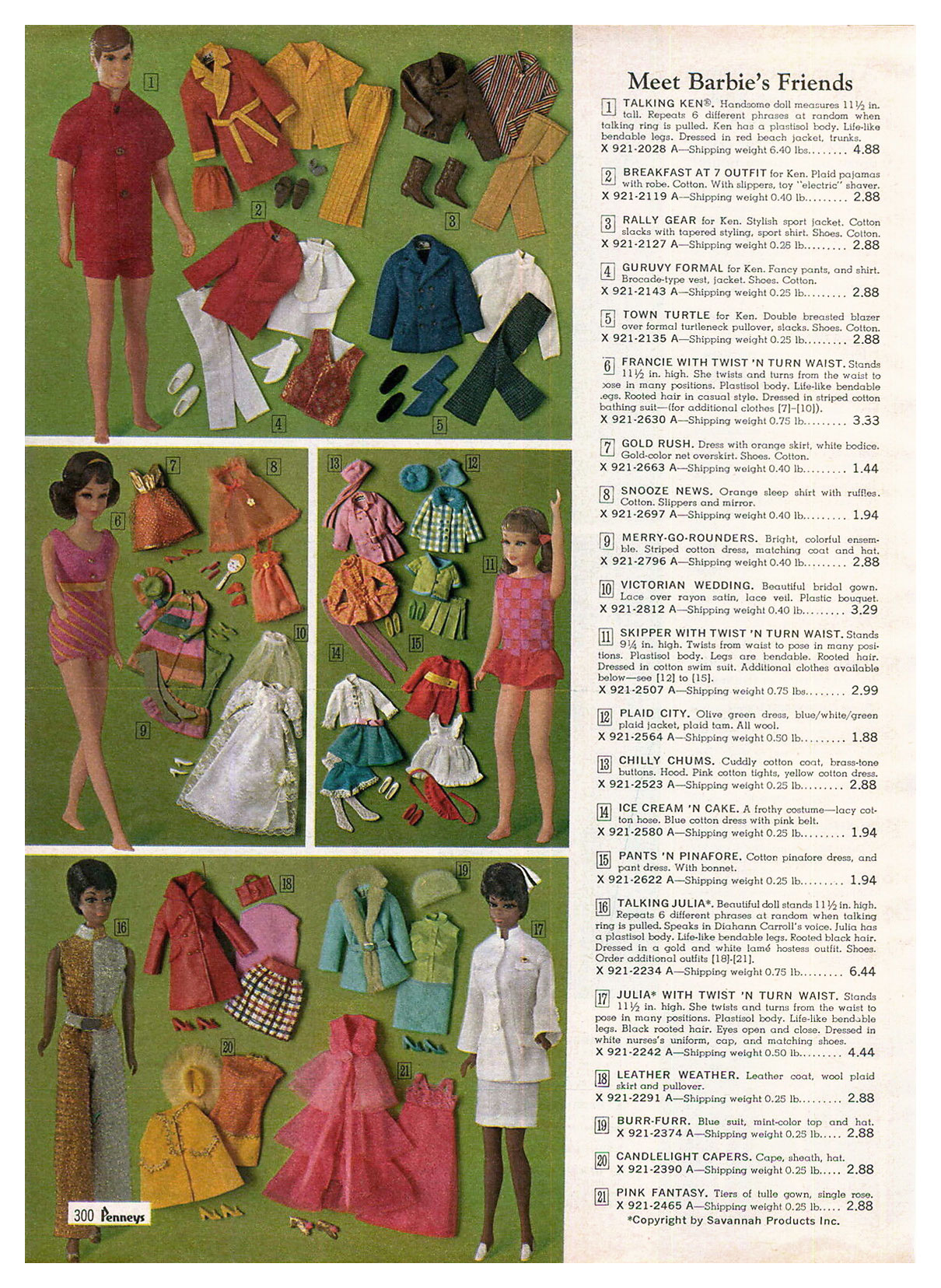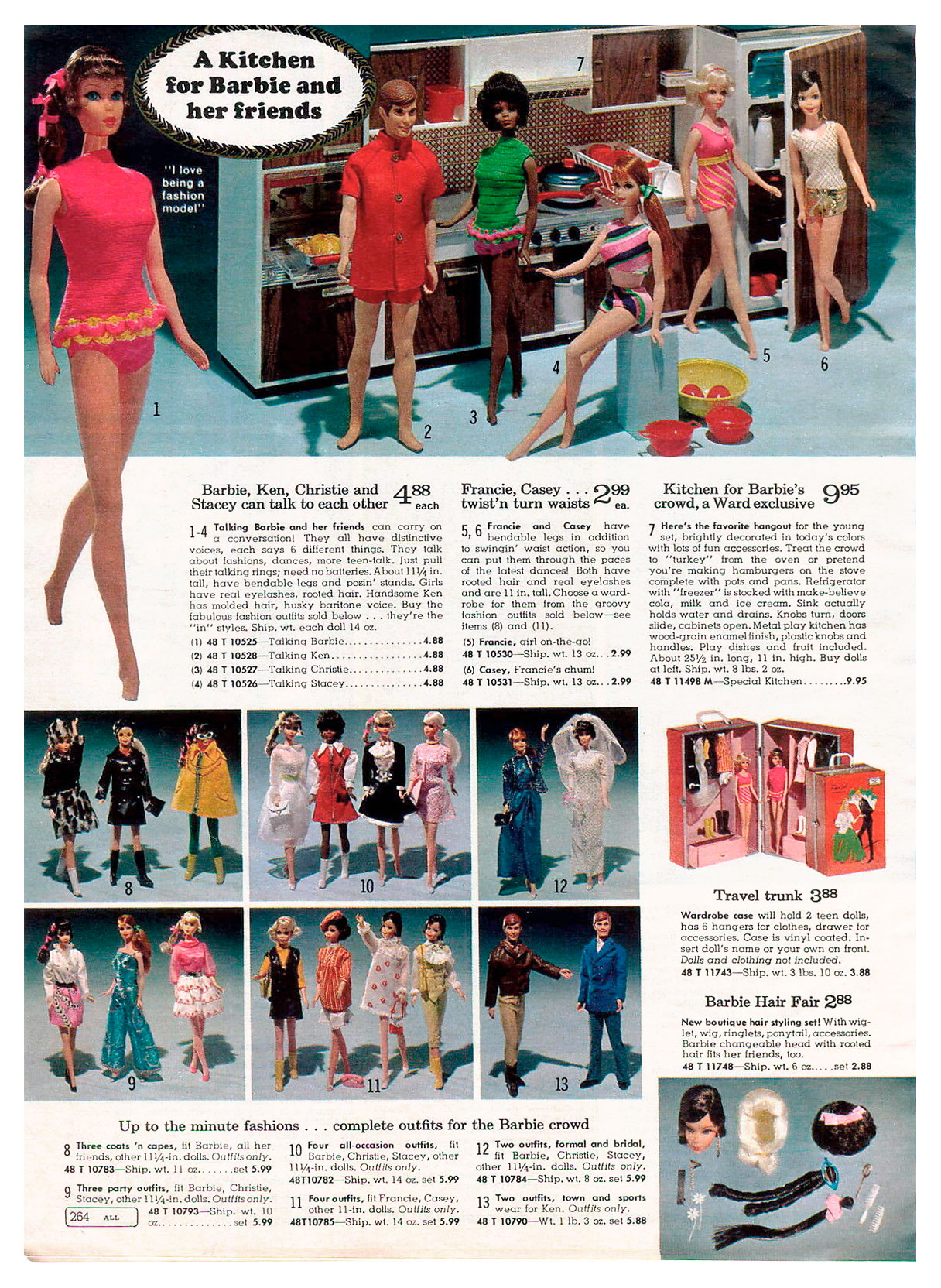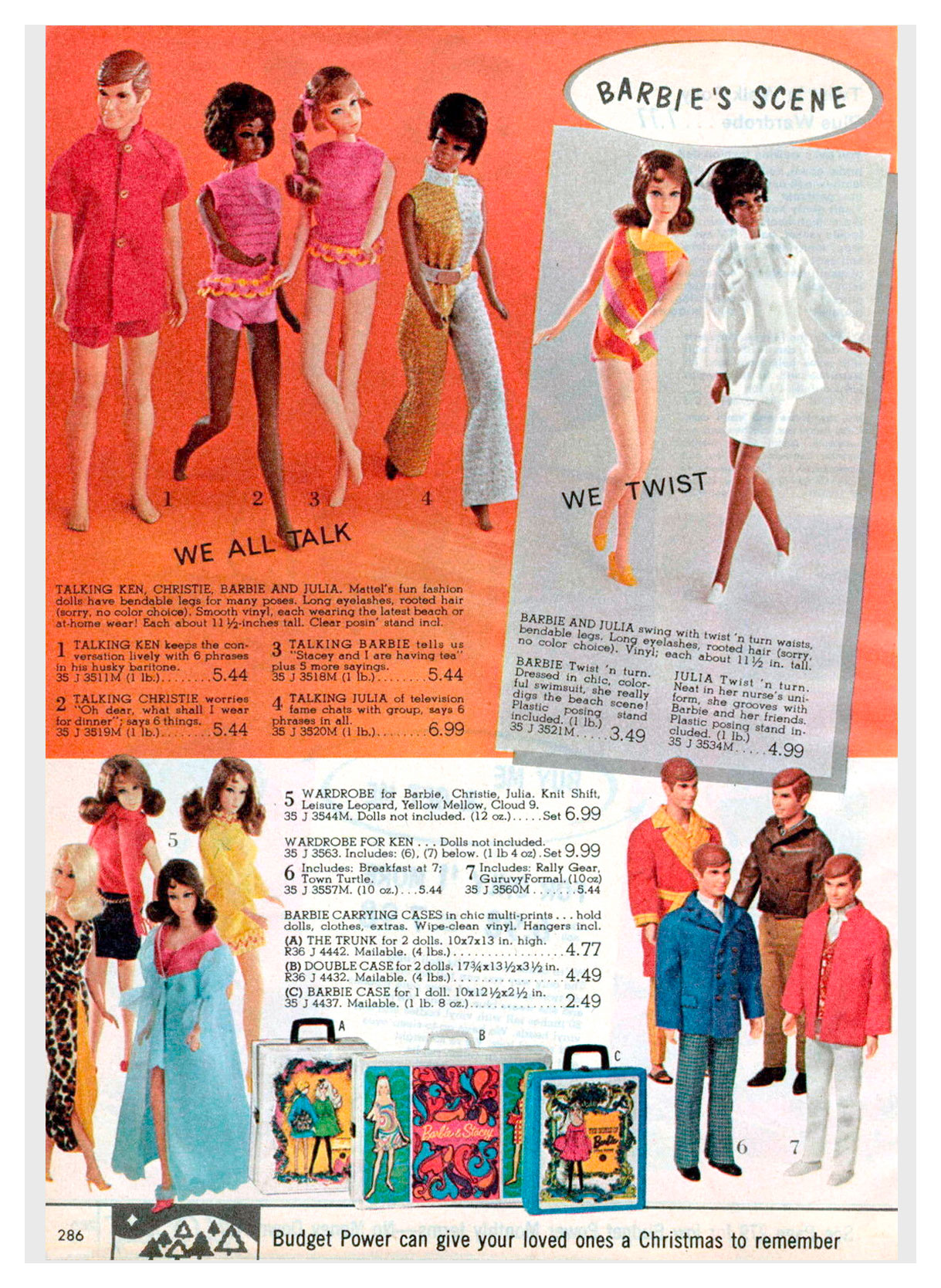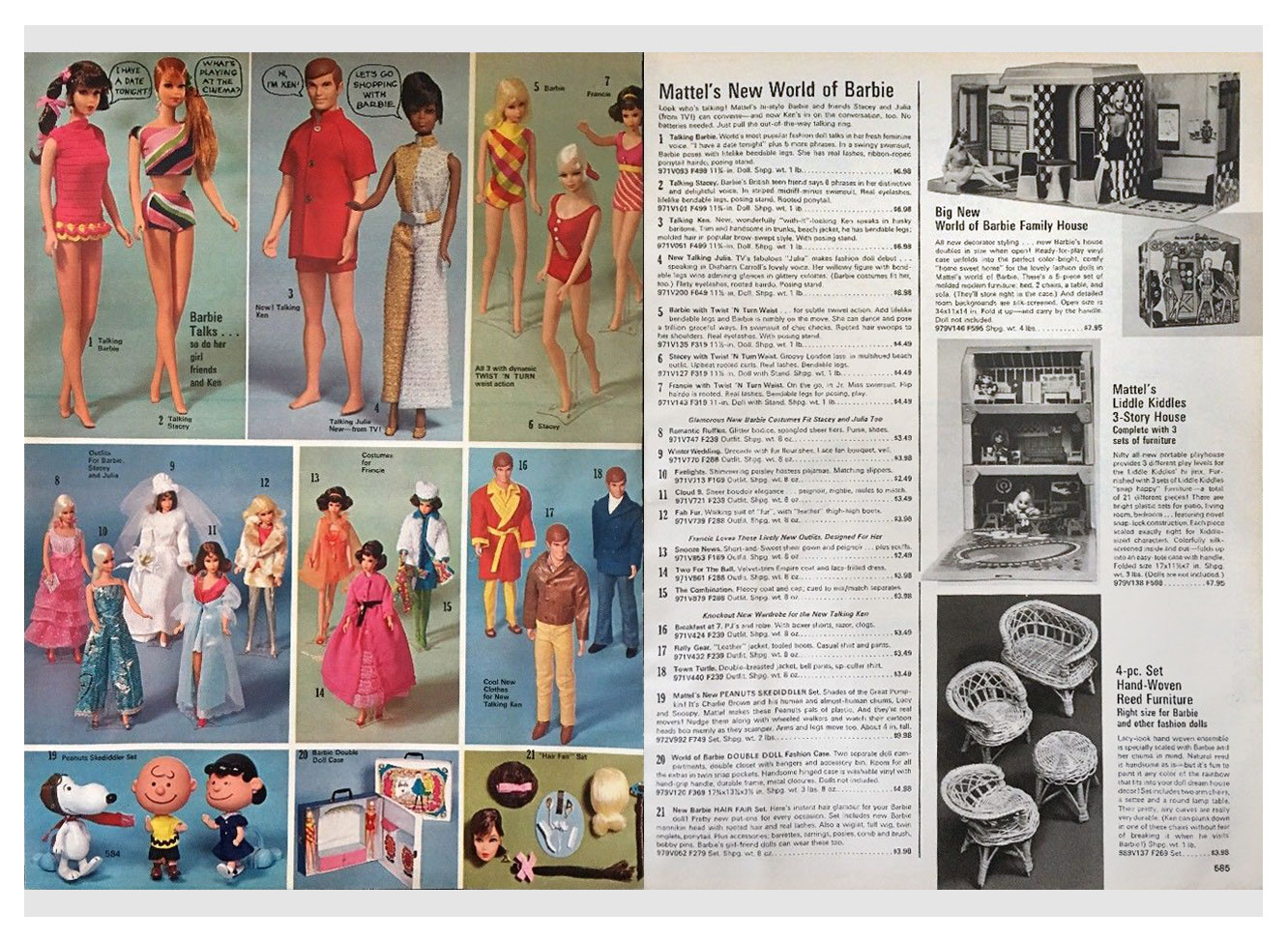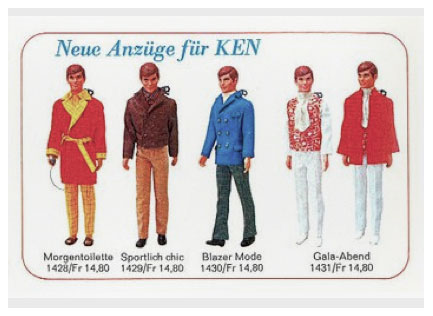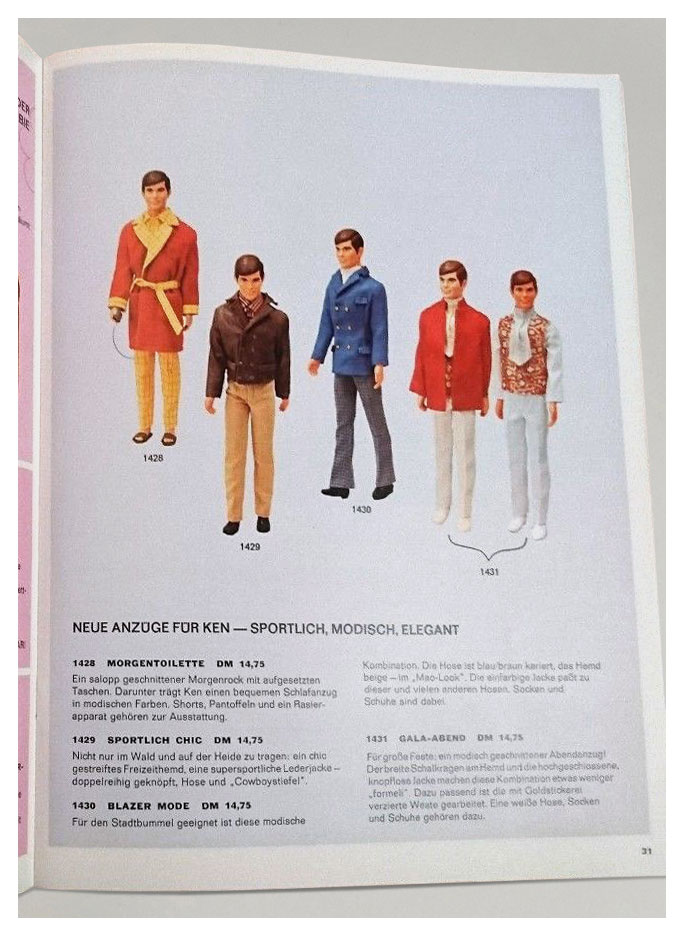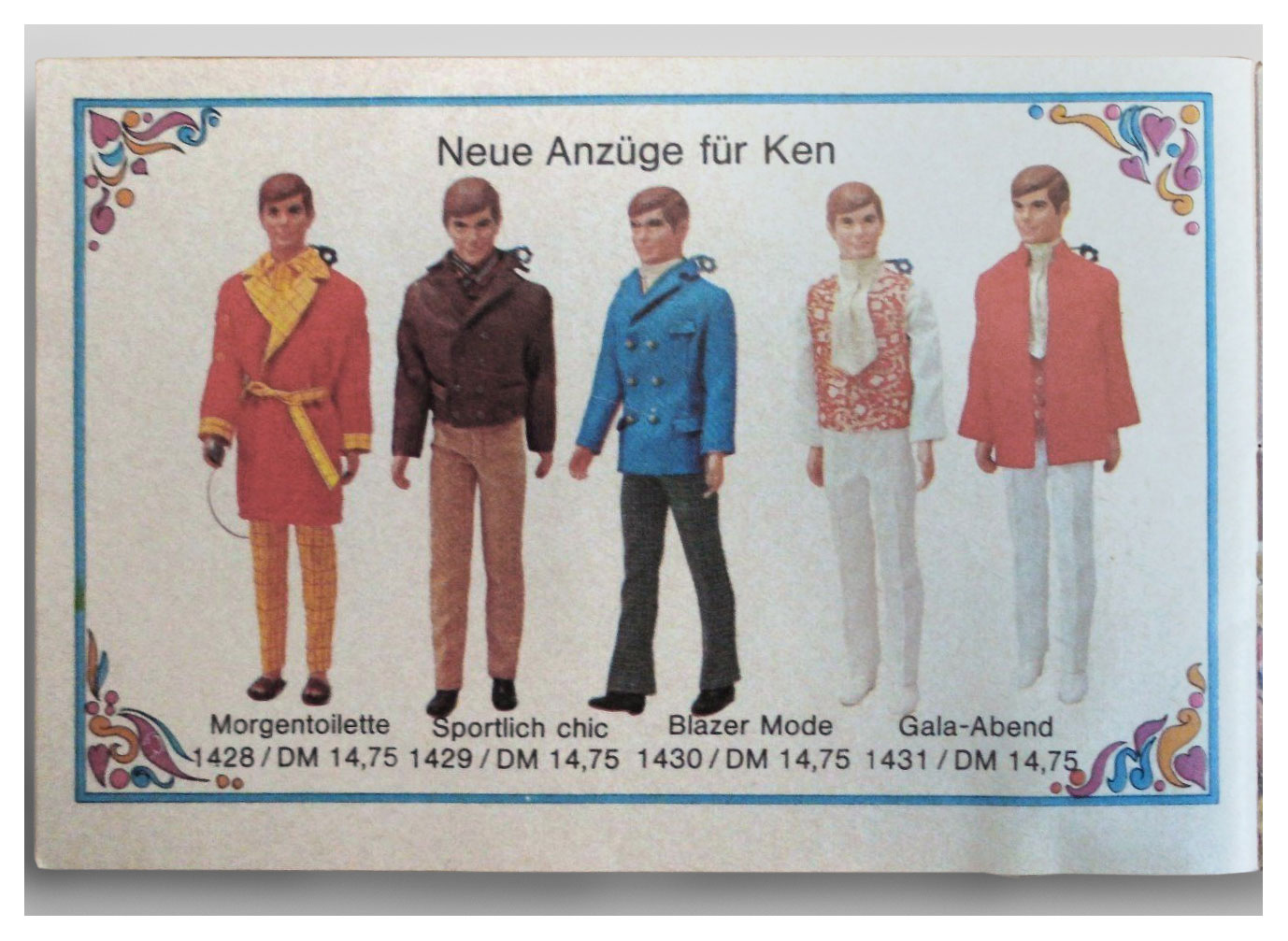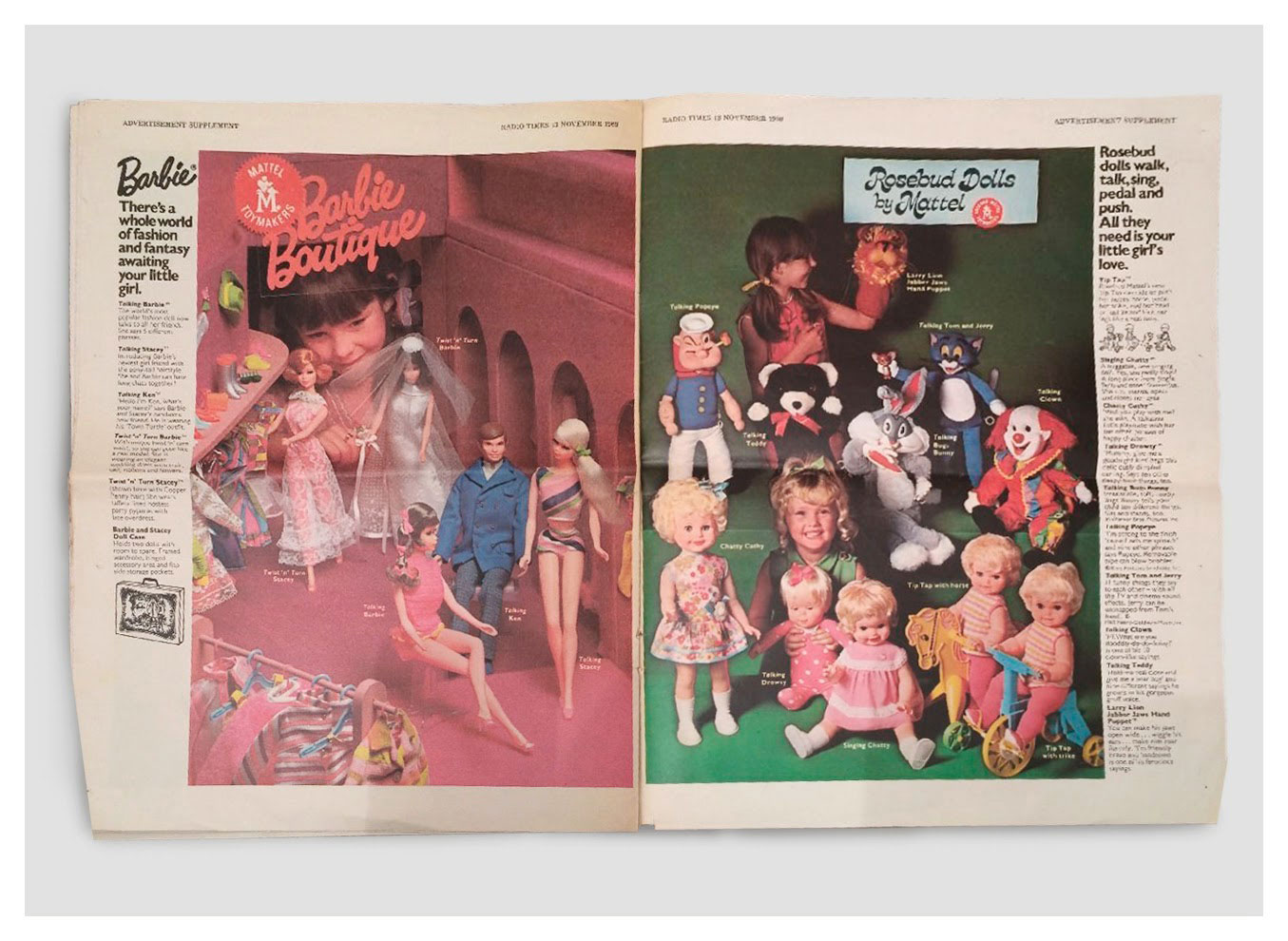 ---
MOD LOAFERS & BOOTS
The outfits from 1969-1971 came with Japan-made loafers/boots. Below are examples showing the stamp. The loafers are made of a soft, rubbery plastic, the boots are a little stiffer. These classic loafers and cowboy boots were the standard Ken shoes for many years.