Between 1985 and 1990 Mattel released a Barbie & Ken spin-off series called The Heart Family. This is a vast series, presumably produced for very young children. It is mostly quite tacky and even a little creepy: Mom & Dad are rather dwarfed by their massive, cartoon-like offspring. It is worth mentioning however, as 'Dad' is basically Ken under a different name, and he does have a few interesting outfits, as illustrated below.
---
THE DADS
Mattel produced eight differently-themed dads in total, each with their own outfit/accessories/child. There are Canadian (La Famille Boncoeur) and European versions (Famille Doucoeur, Die Familie mit Herz, Famiglia Cuore), some with variations. Mattel Mexico (La Familia Heart) and Rotoplast in Venezuela (Familia Corazón) also produced slight variations of many sets. Mattel Spain produced their own Familia Corazón versions. Their dads have slightly different looks, variation fabric outfits, and most of them have the straight-arm body mold. All dads keep the same head-molds throughout the entire series, with the exception of the black Disneyland dad from 1990.
---
THE OUTFITS
Four Dad & Baby outfits were released between 1985 and 1986. I have found regular US, Canadian, and European versions, plus Mattel Spain versions of the first three outfits.
DAD AND BABY FASHIONS #9597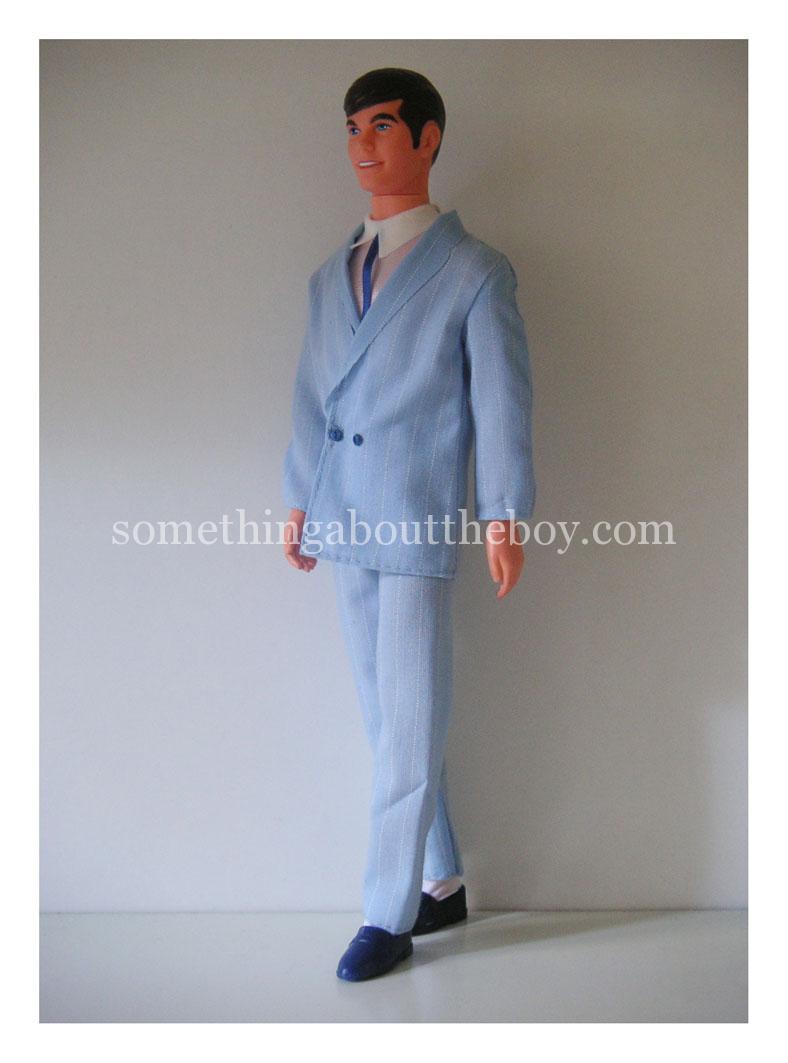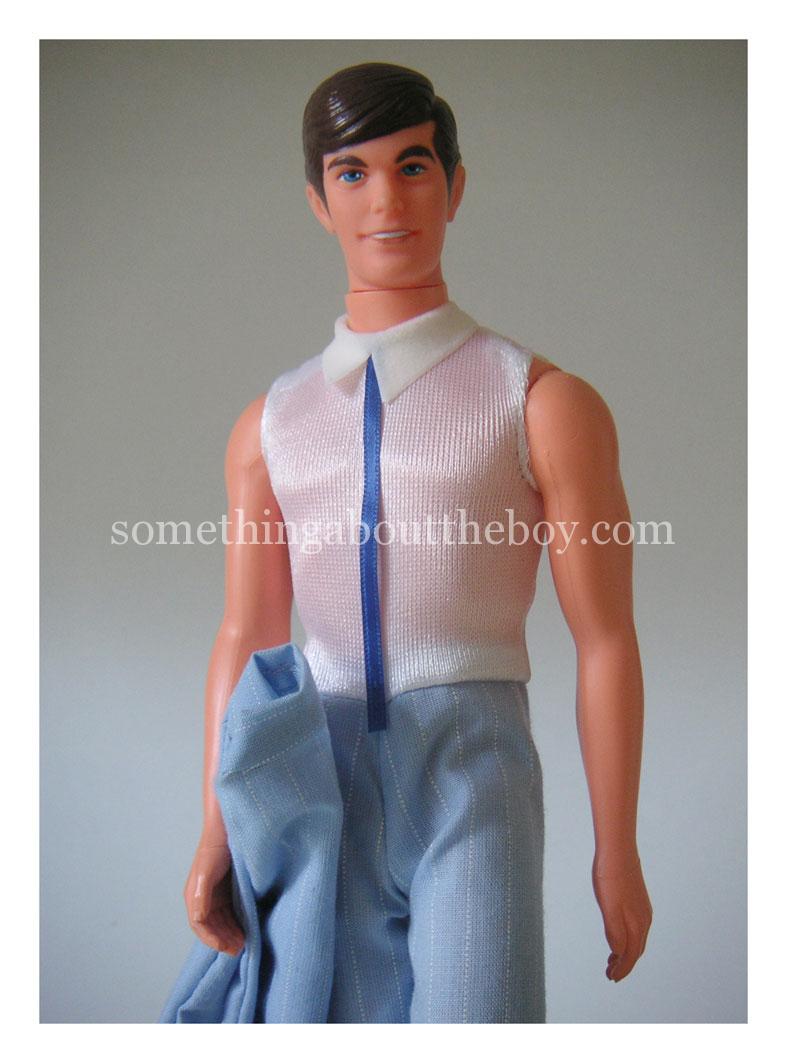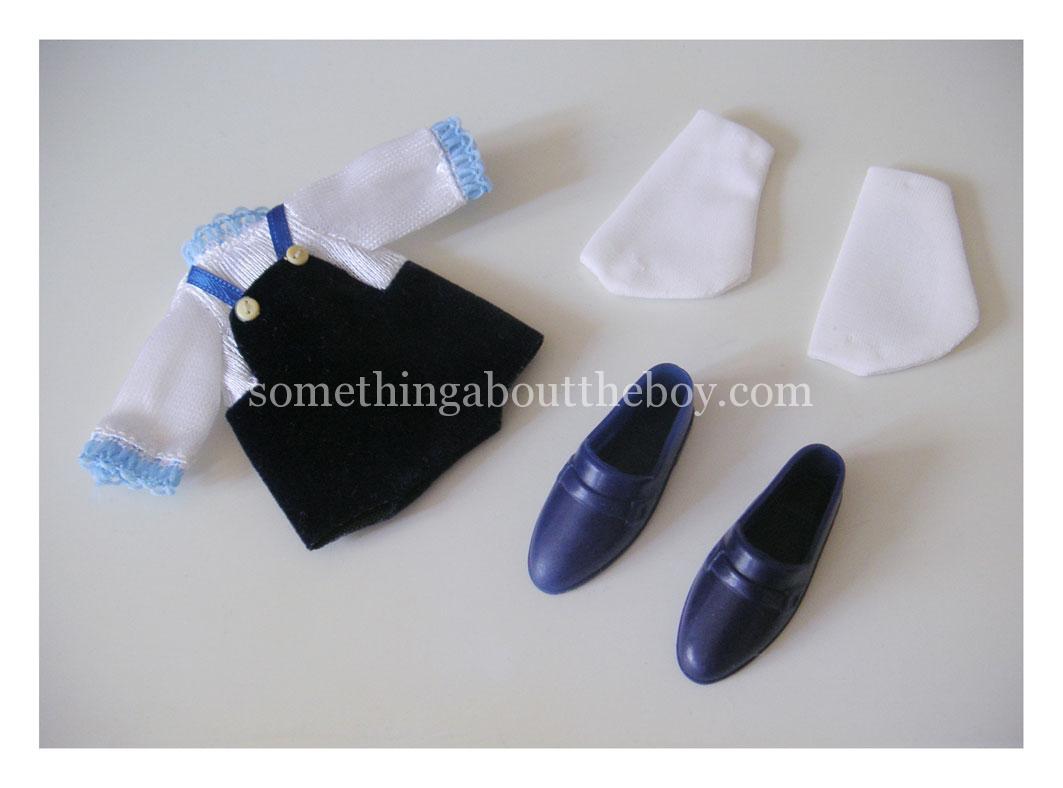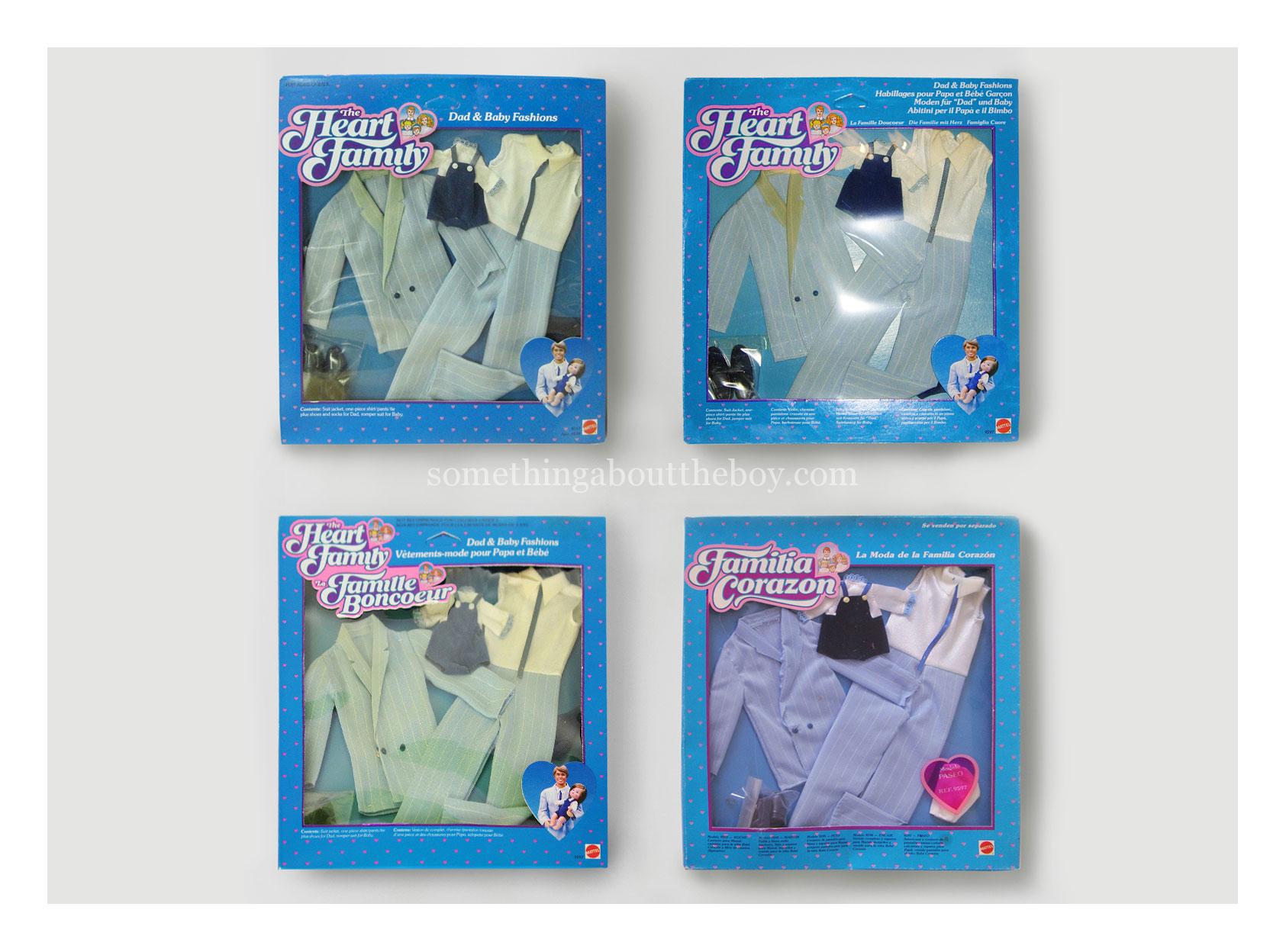 ---
FAMILY FASHIONS JOGGING OUTFIT #2620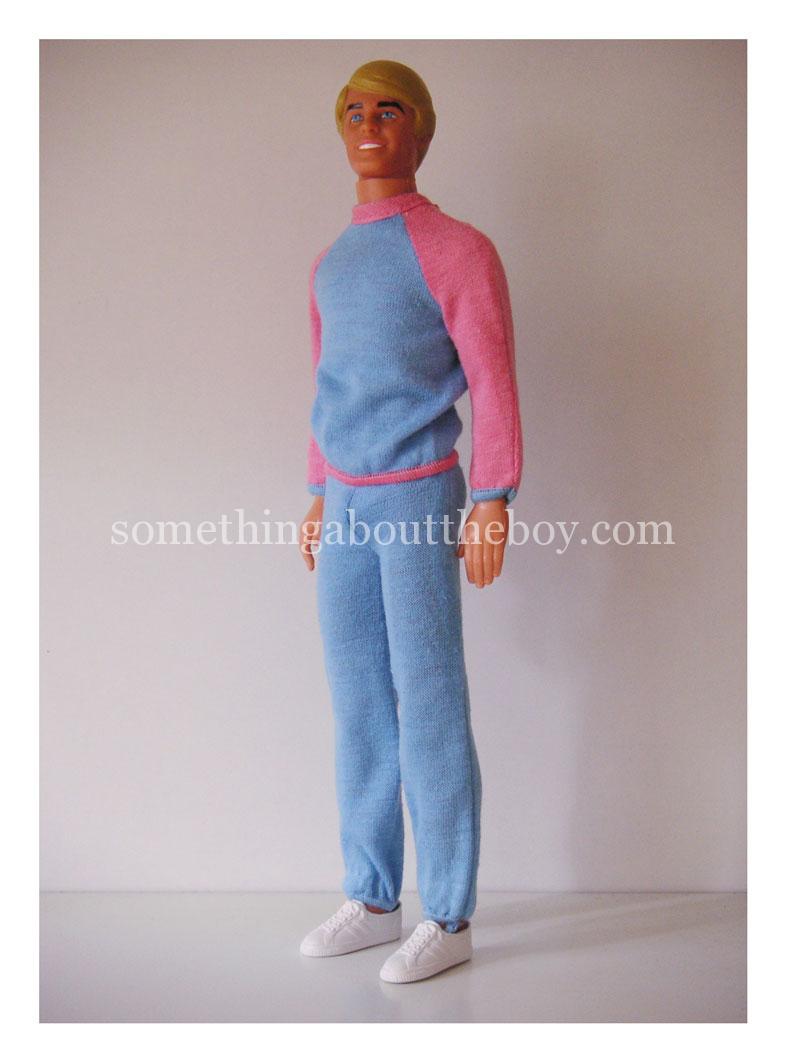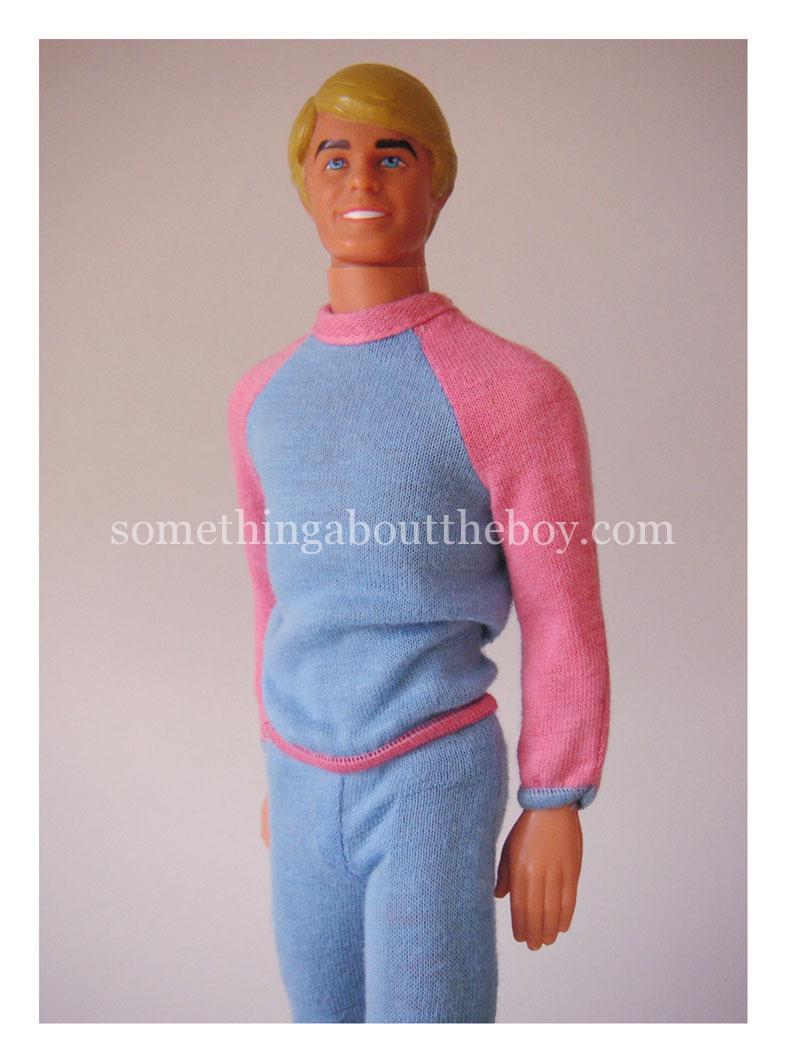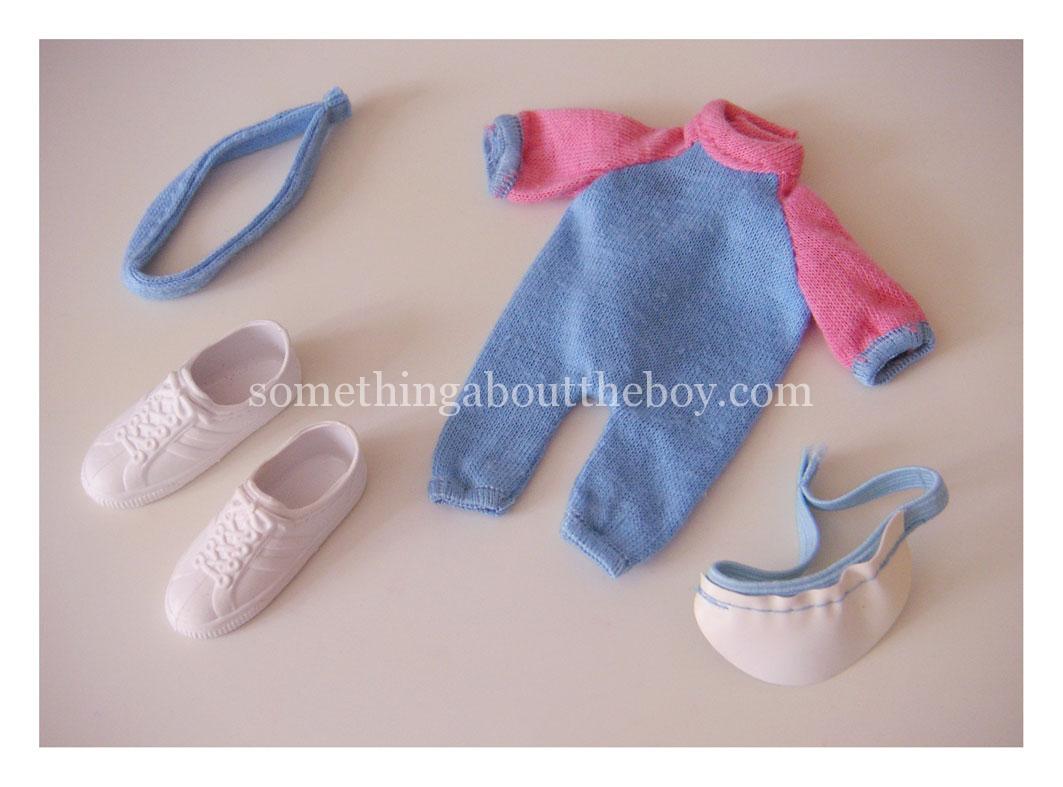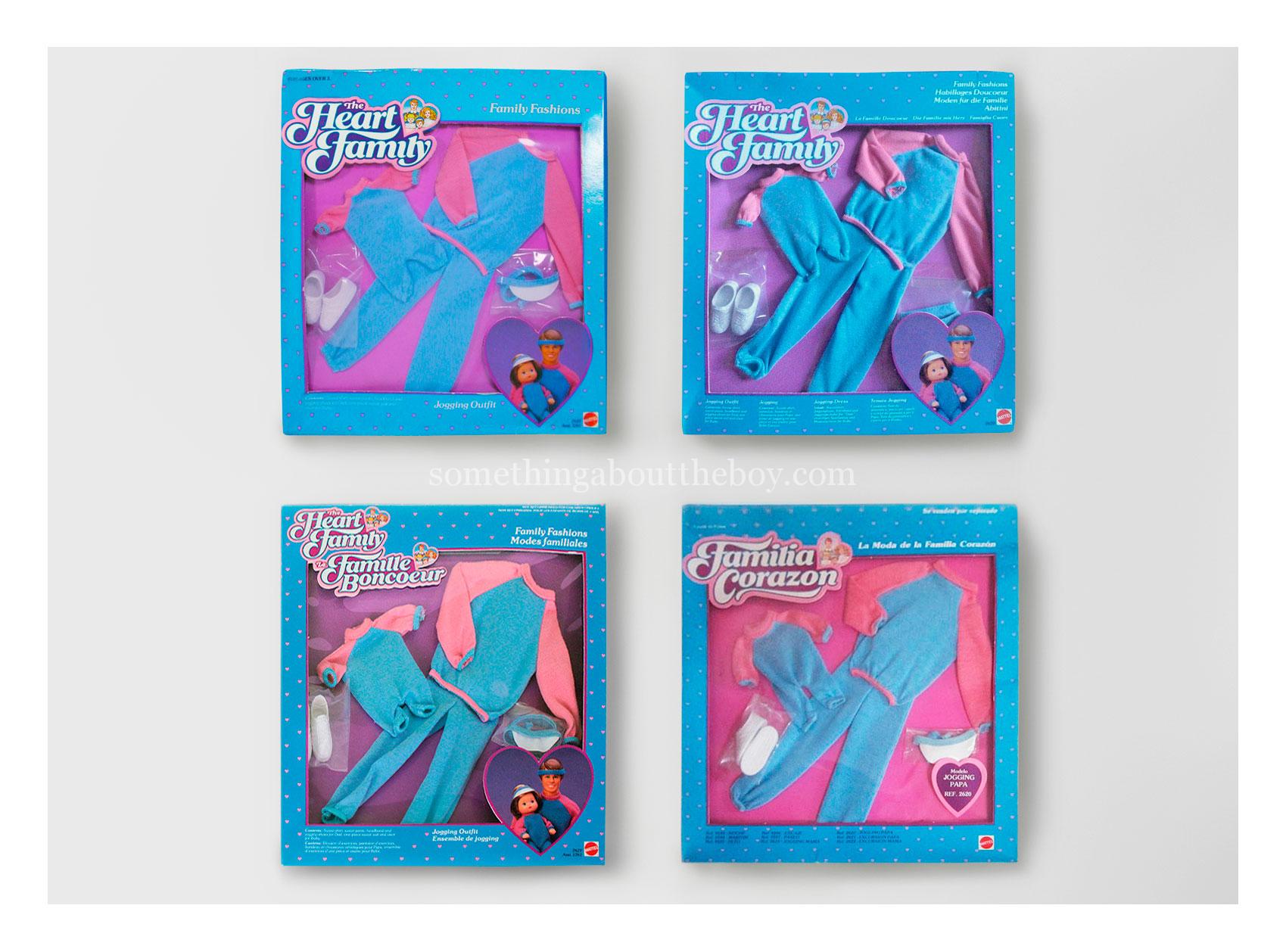 ---
FAMILY FASHIONS HIKING OUTFIT #2622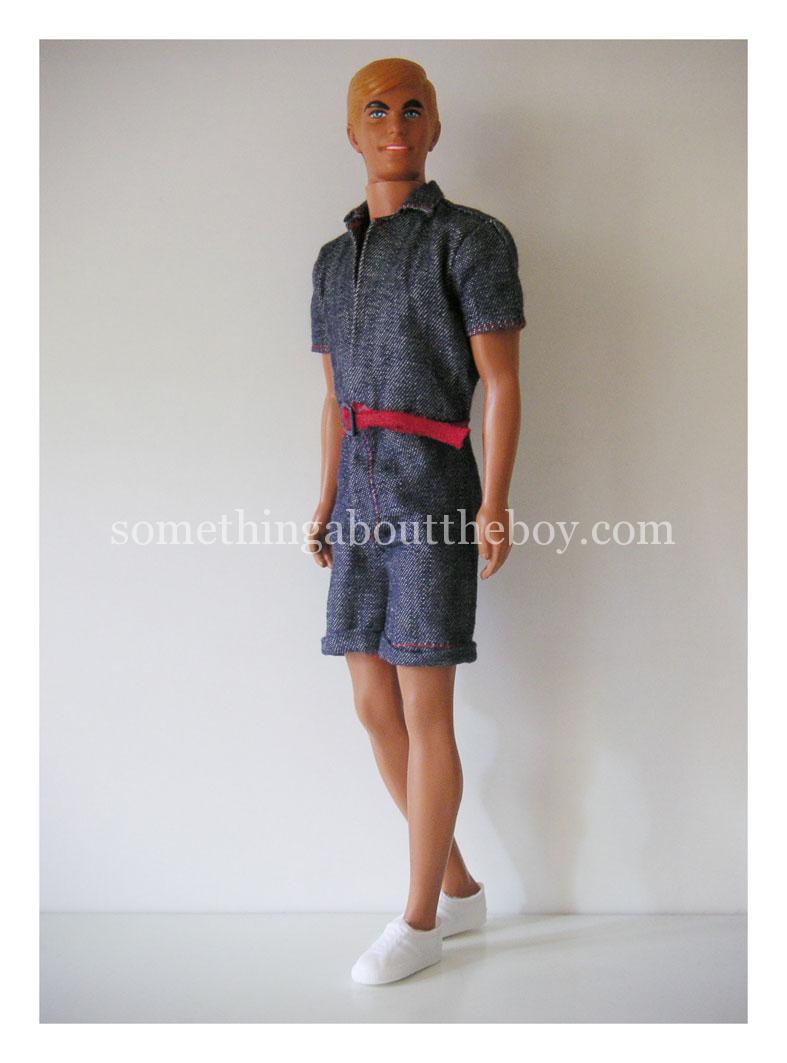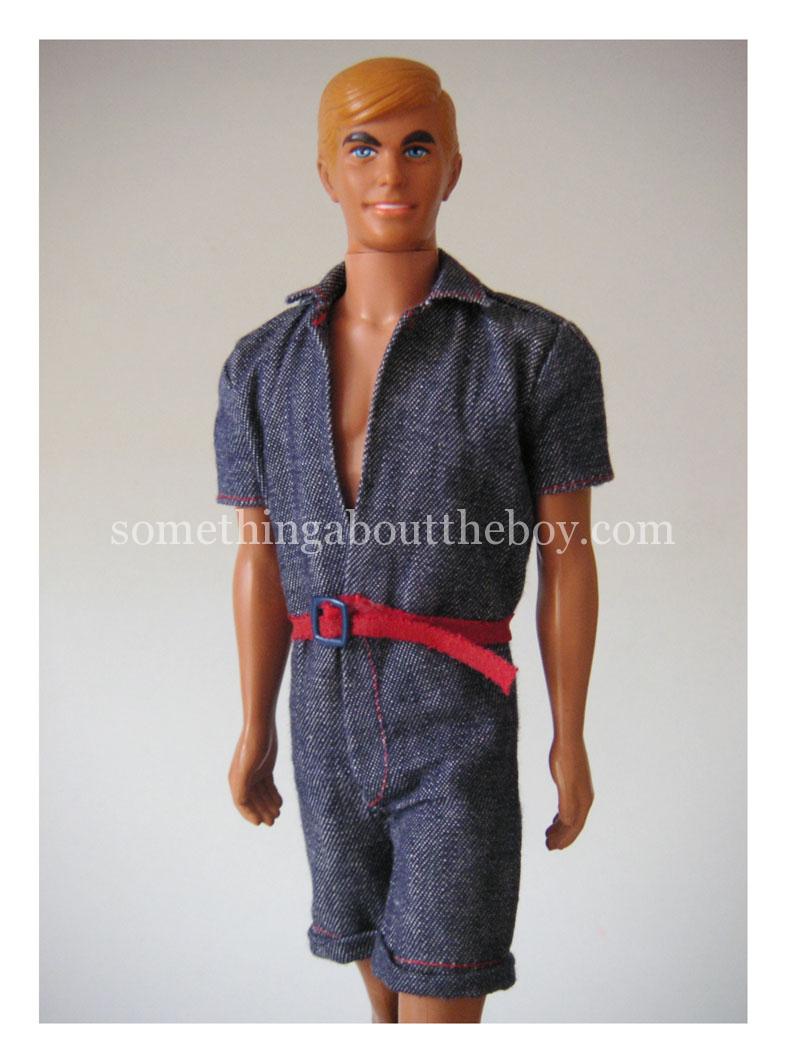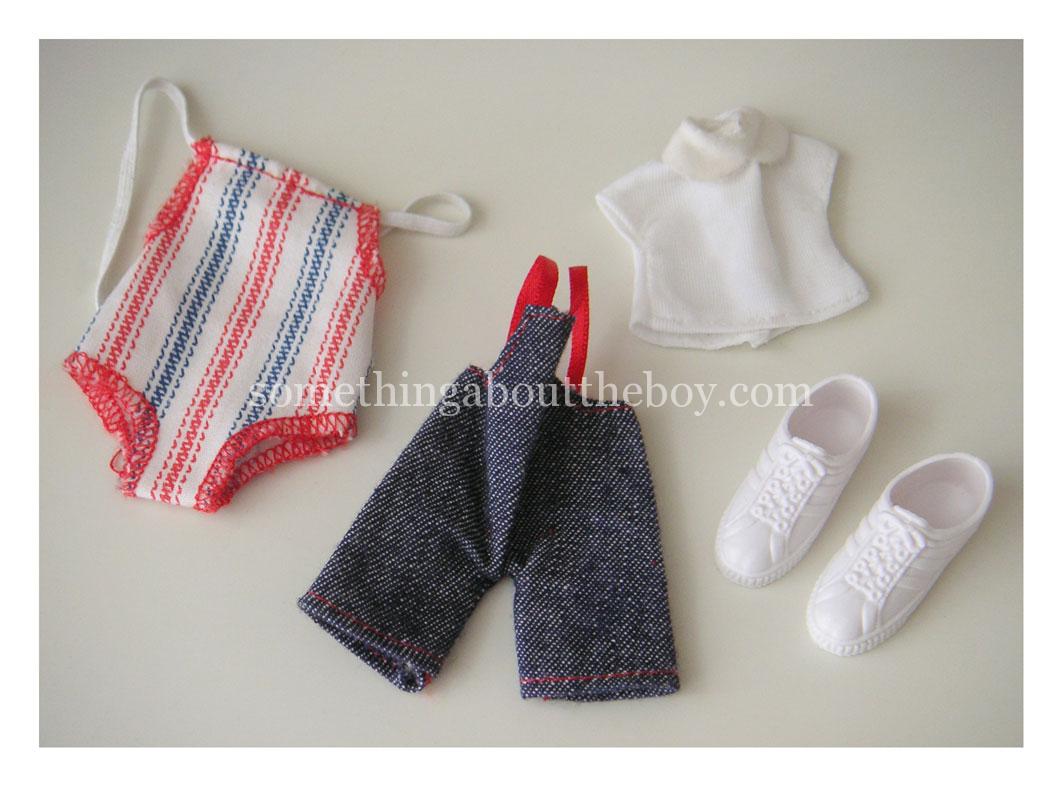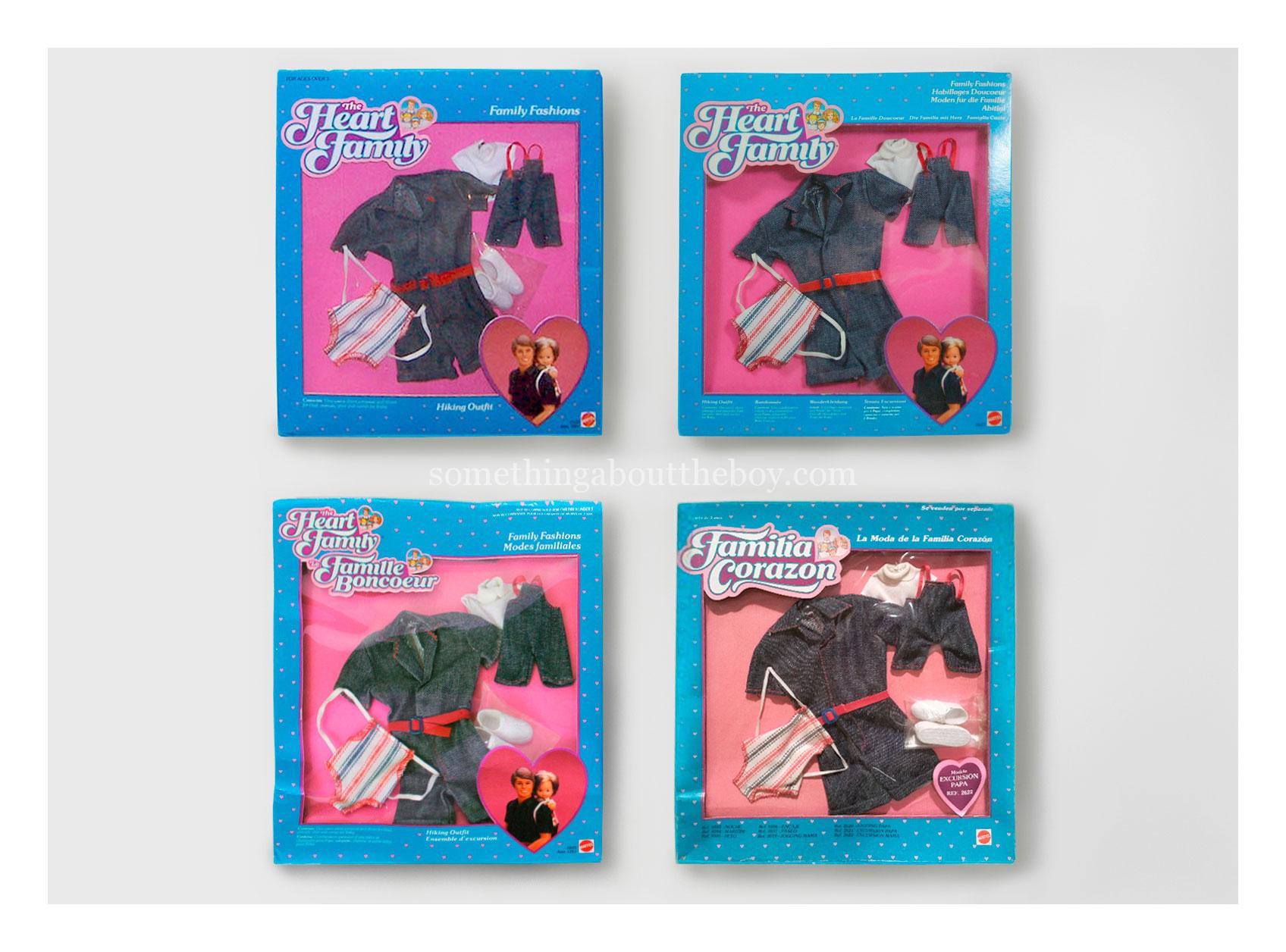 ---
FAMILY FASHIONS BEACH OUTFIT #2624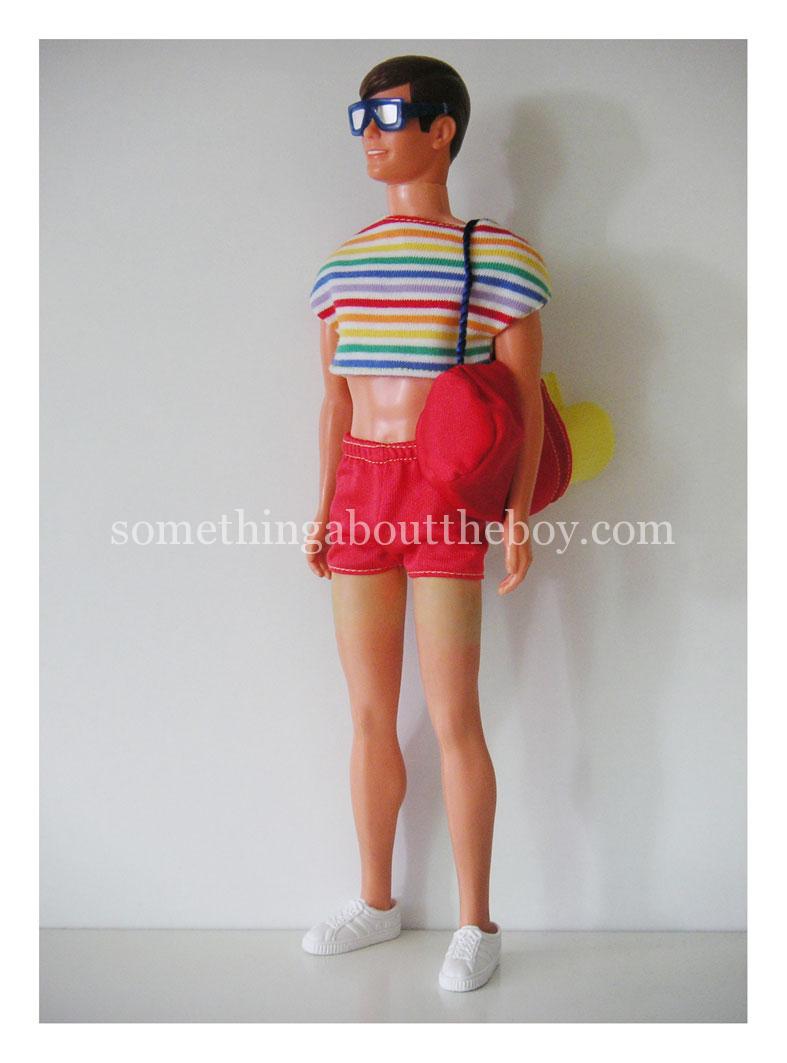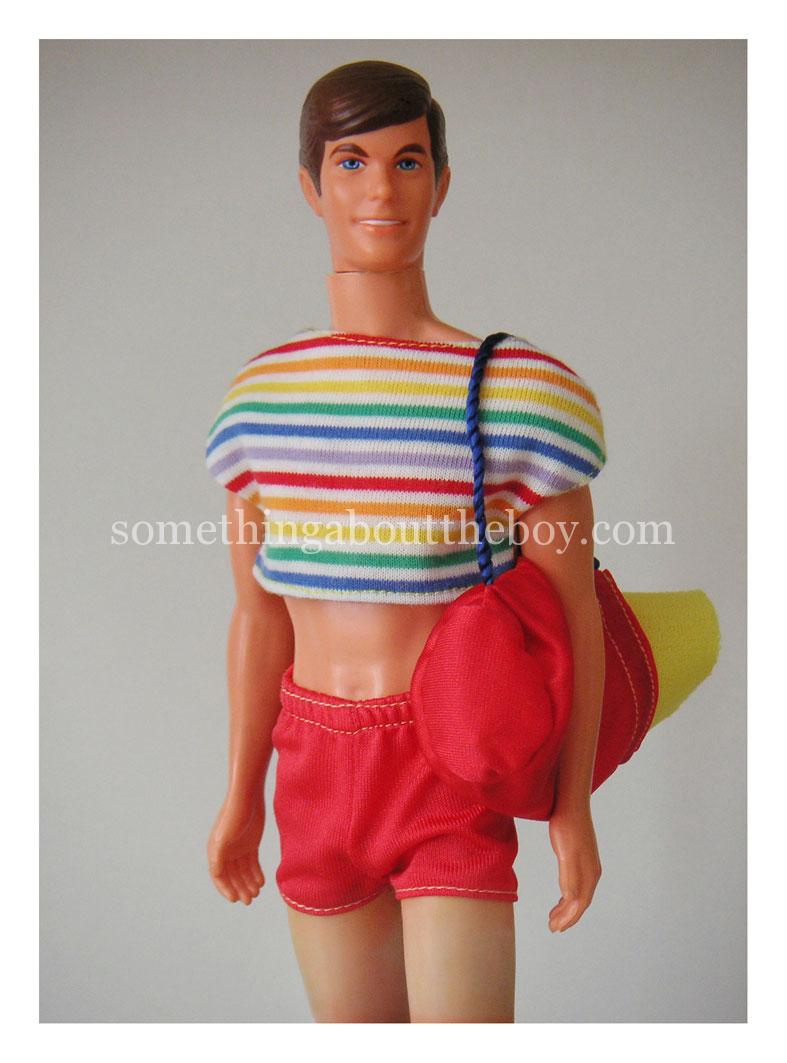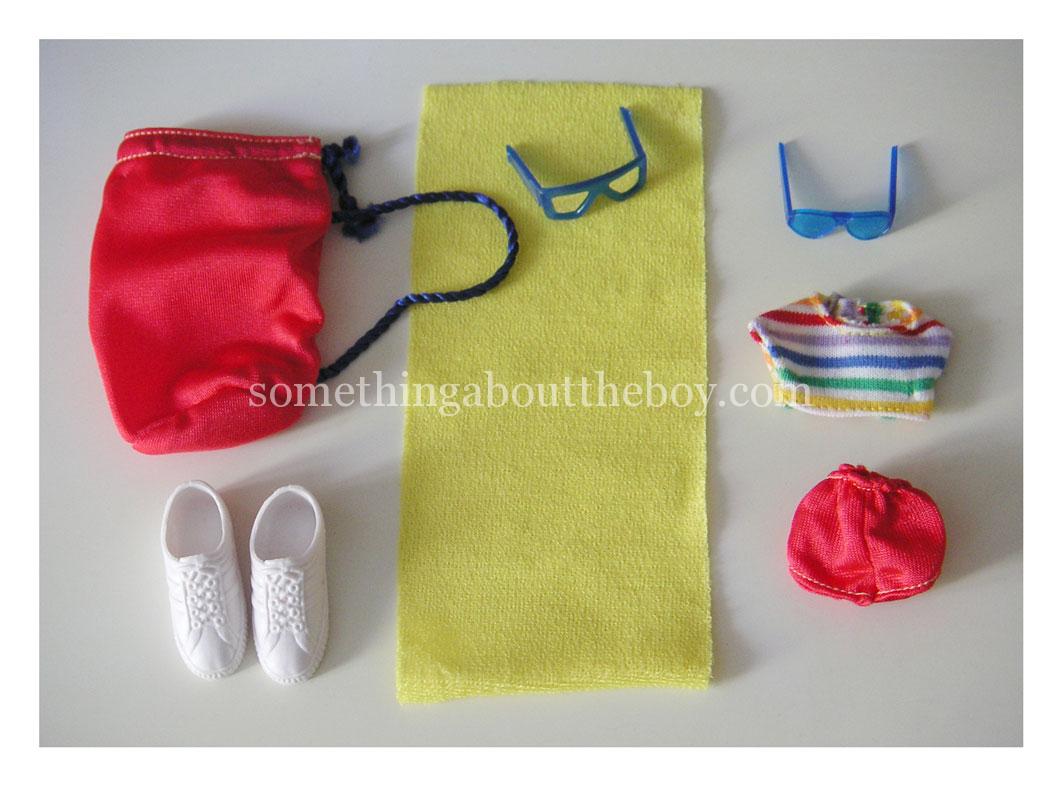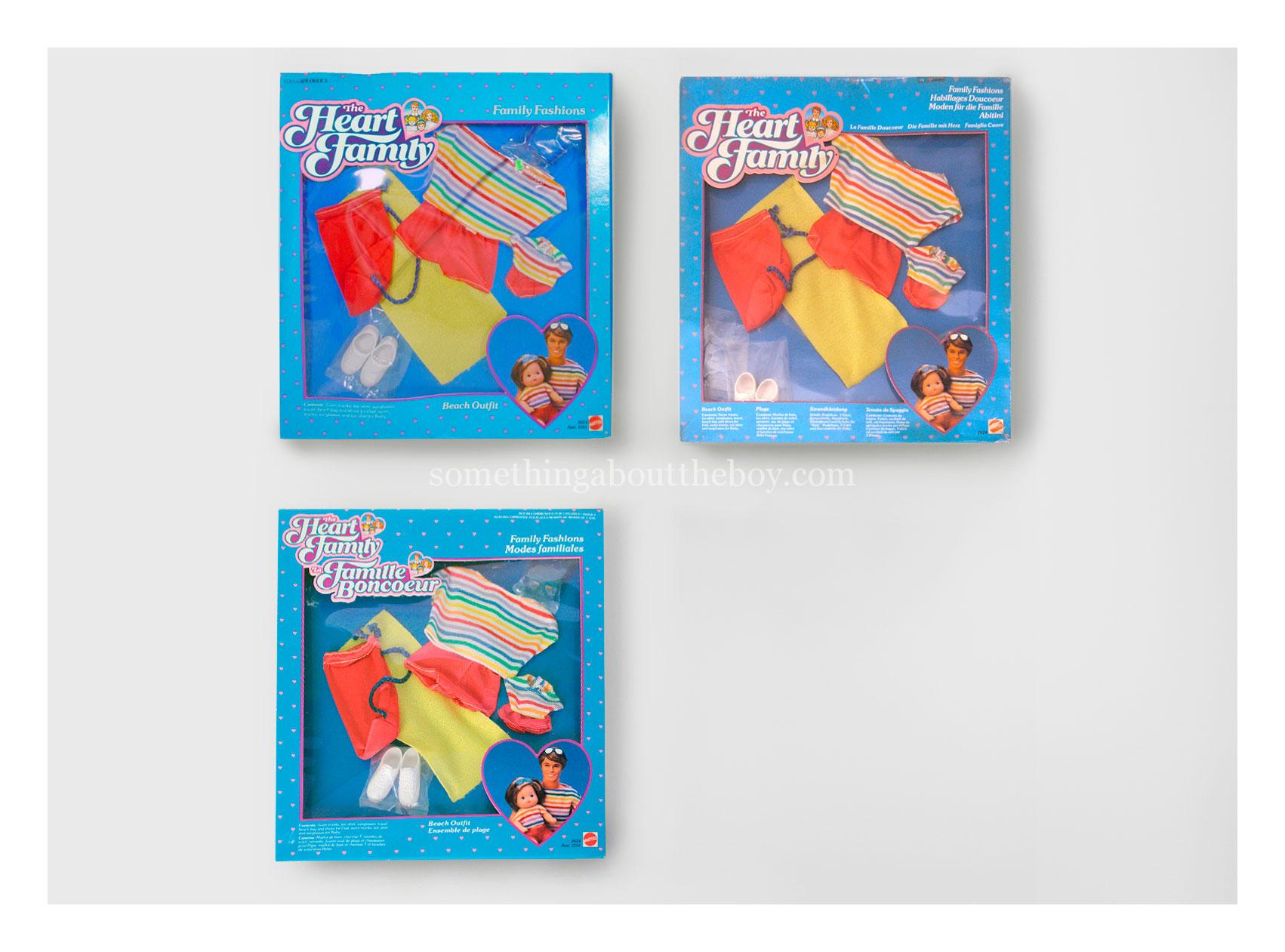 ---
THE BOX SETS
Three FUN! box sets were released in 1987 and all contain outfits for dad. There were at least three versions produced of each set: the regular US, European, and a separate version by Mattel Spain. I have discovered a Mattel Mexico version of Water Fun!, so presumably they also produced all three sets.
CAMPING FUN! #3146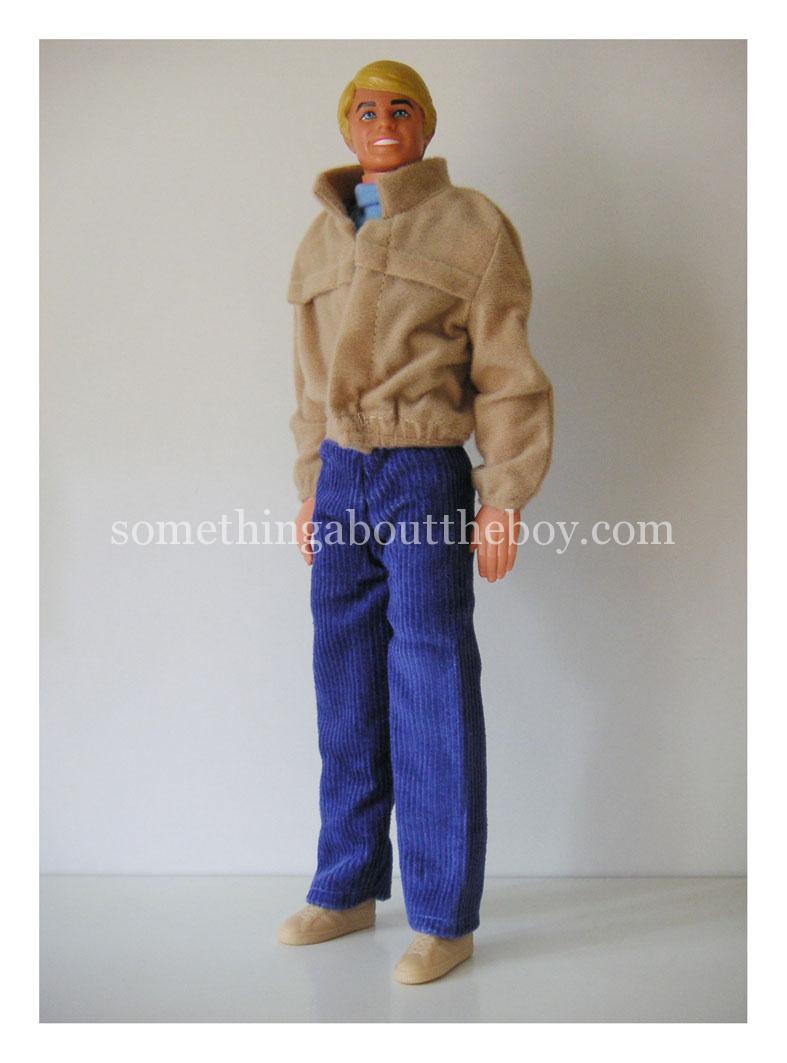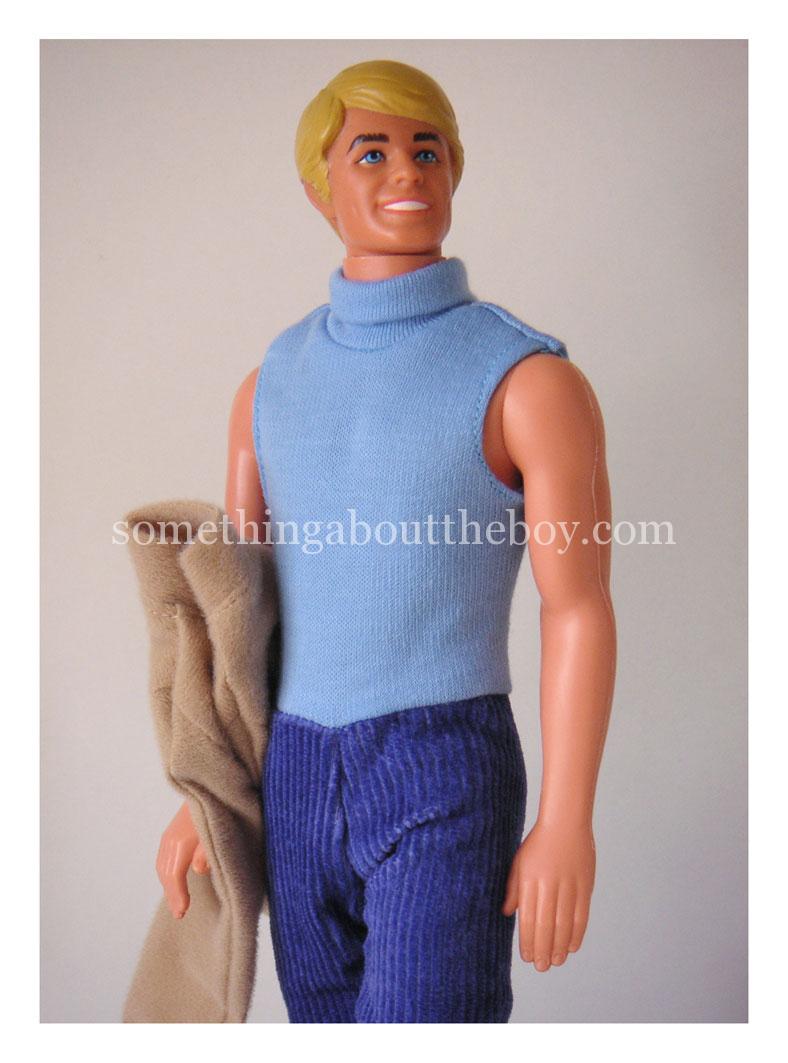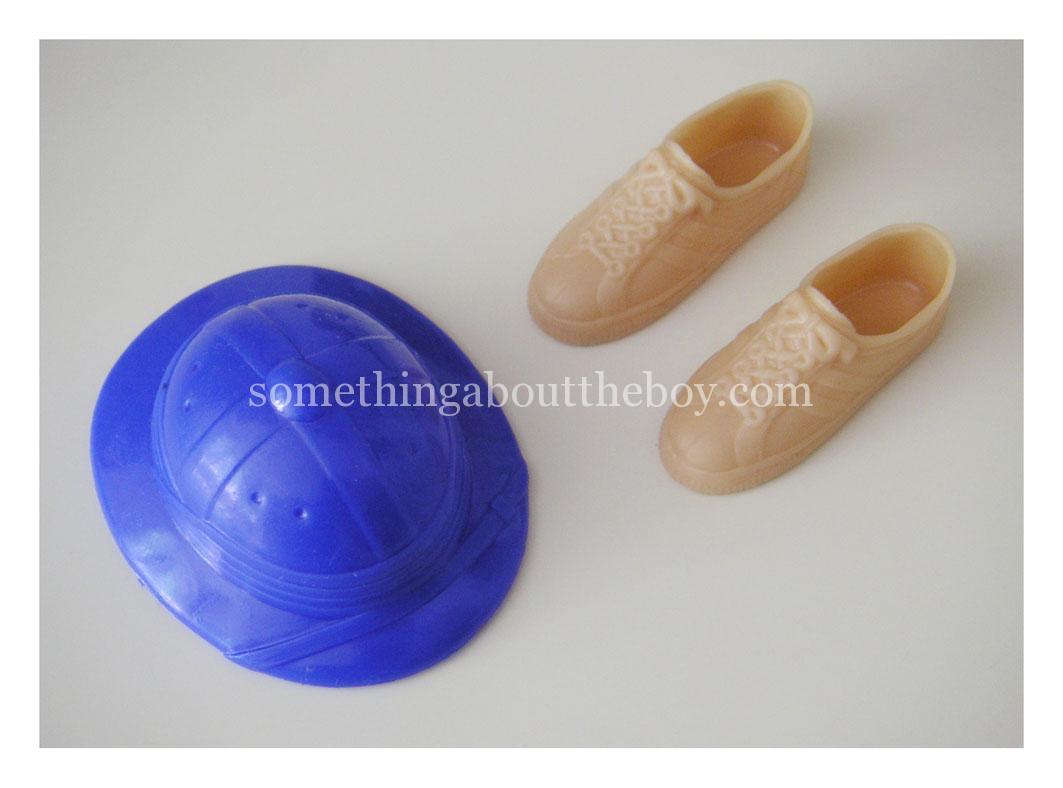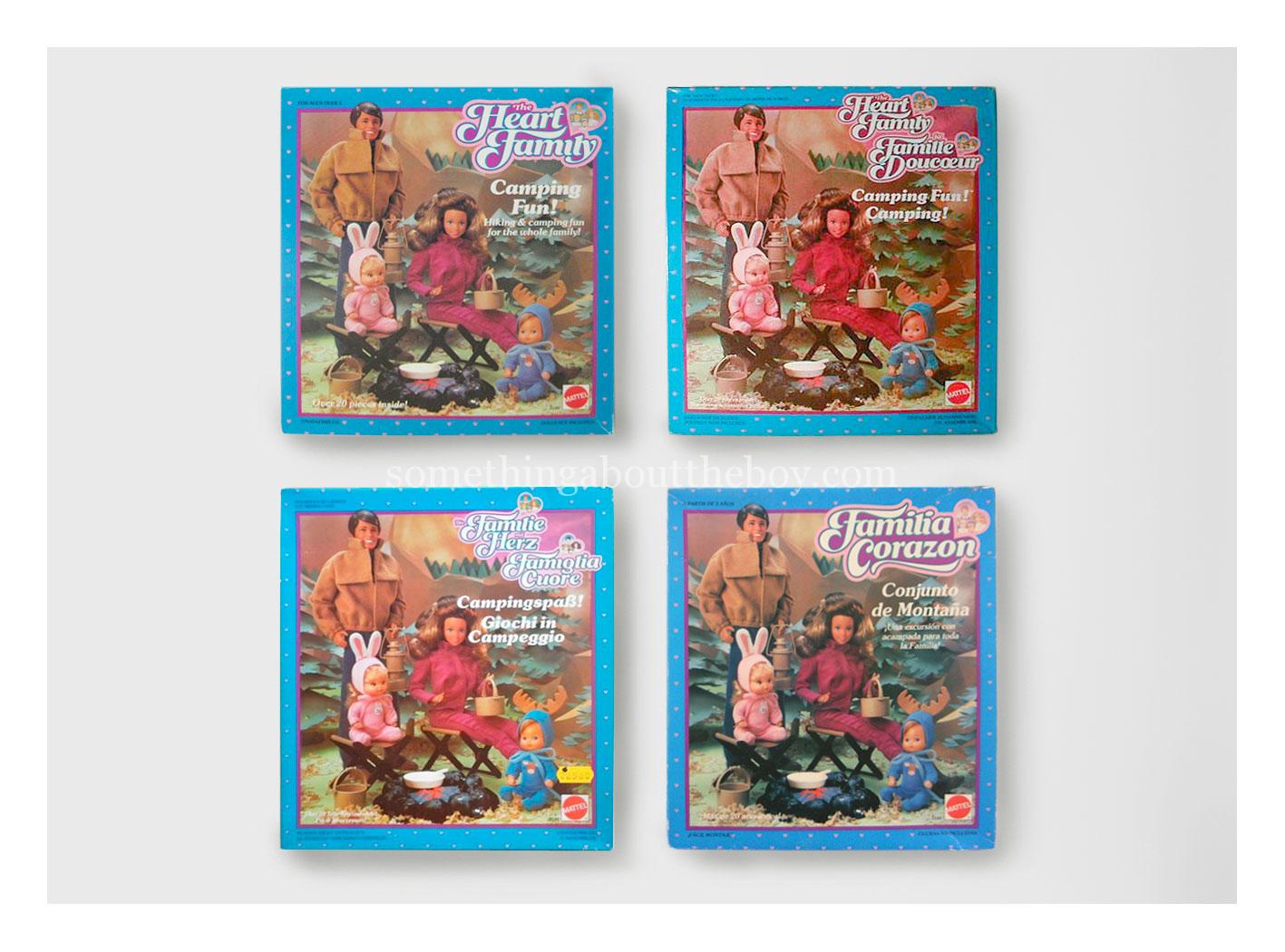 ---
SNOW FUN! #3147
The Snow Fun! box photo shows a different fabric for the pullovers etc. to the one actually used, i.e. the tackier 'heart' fabric, shown here. This heart fabric was used in all versions of this set.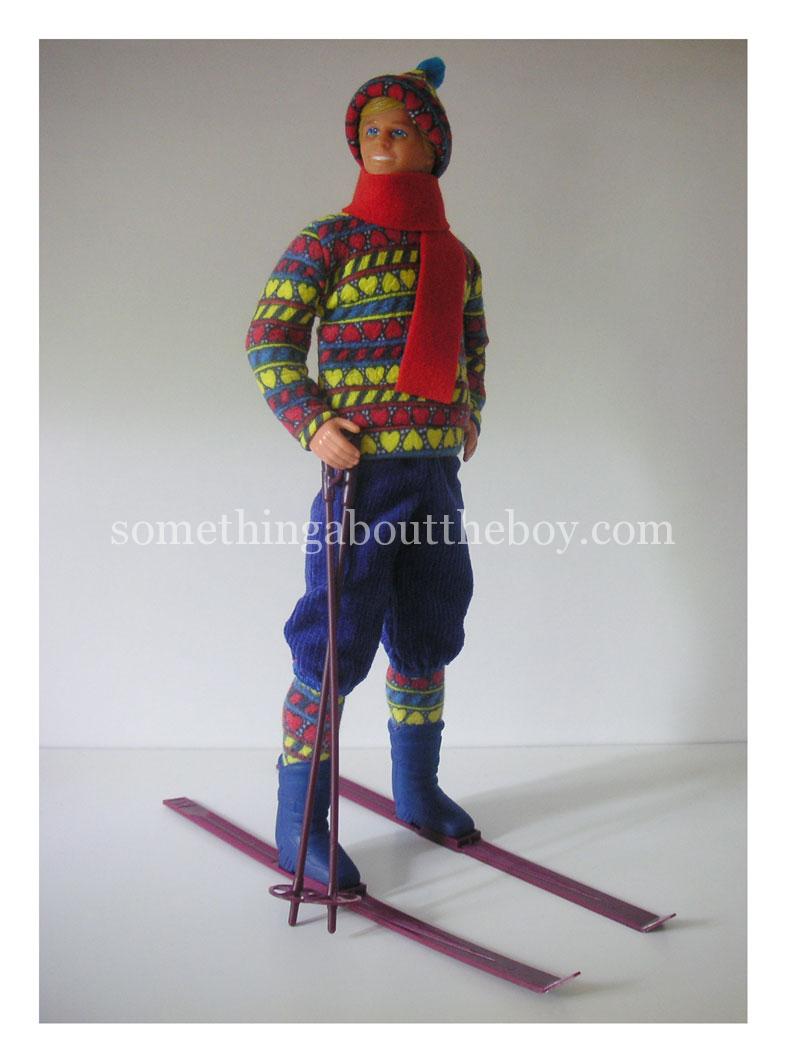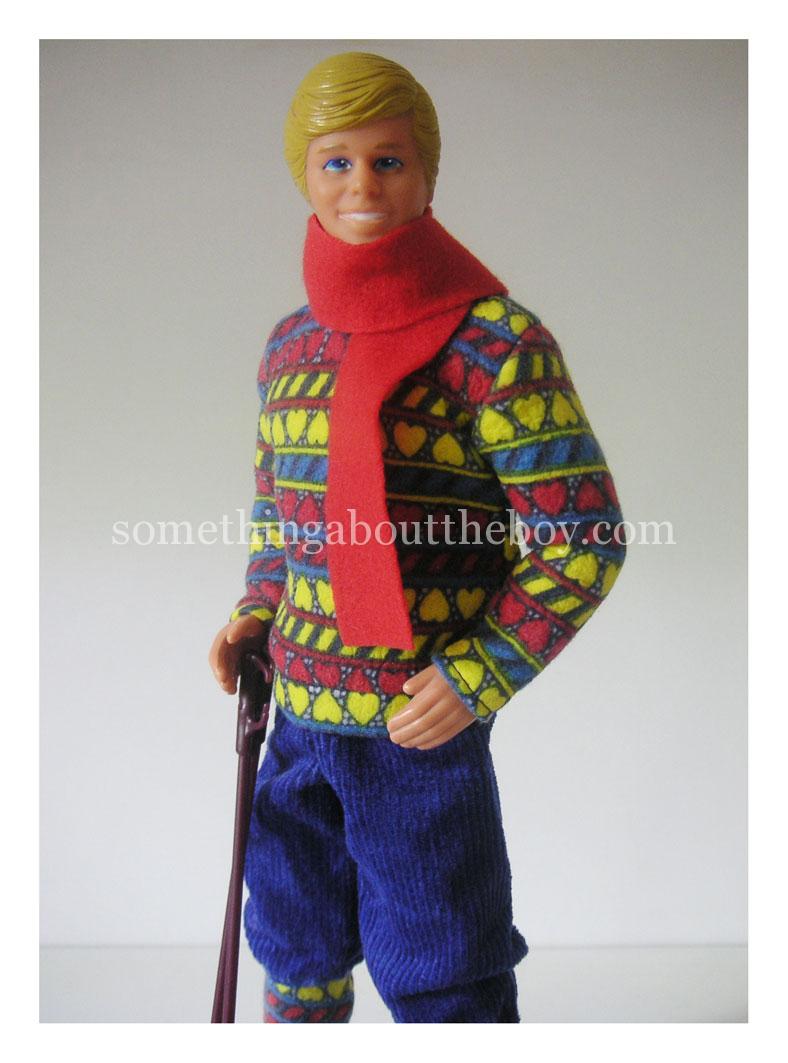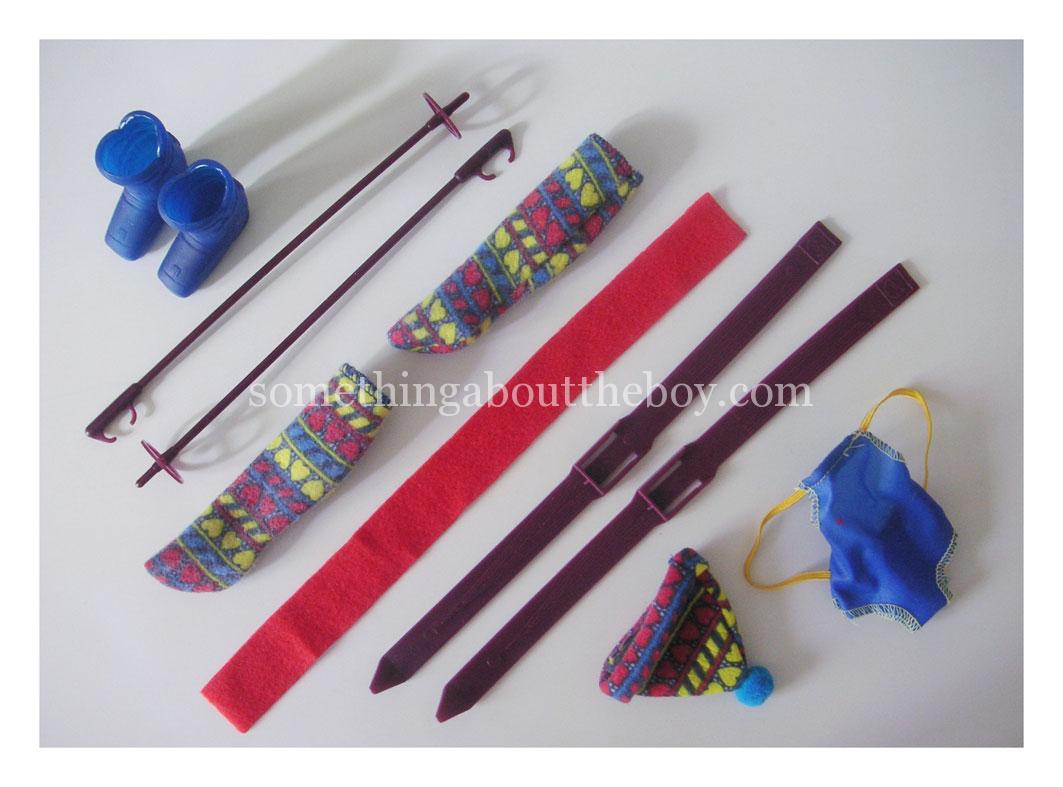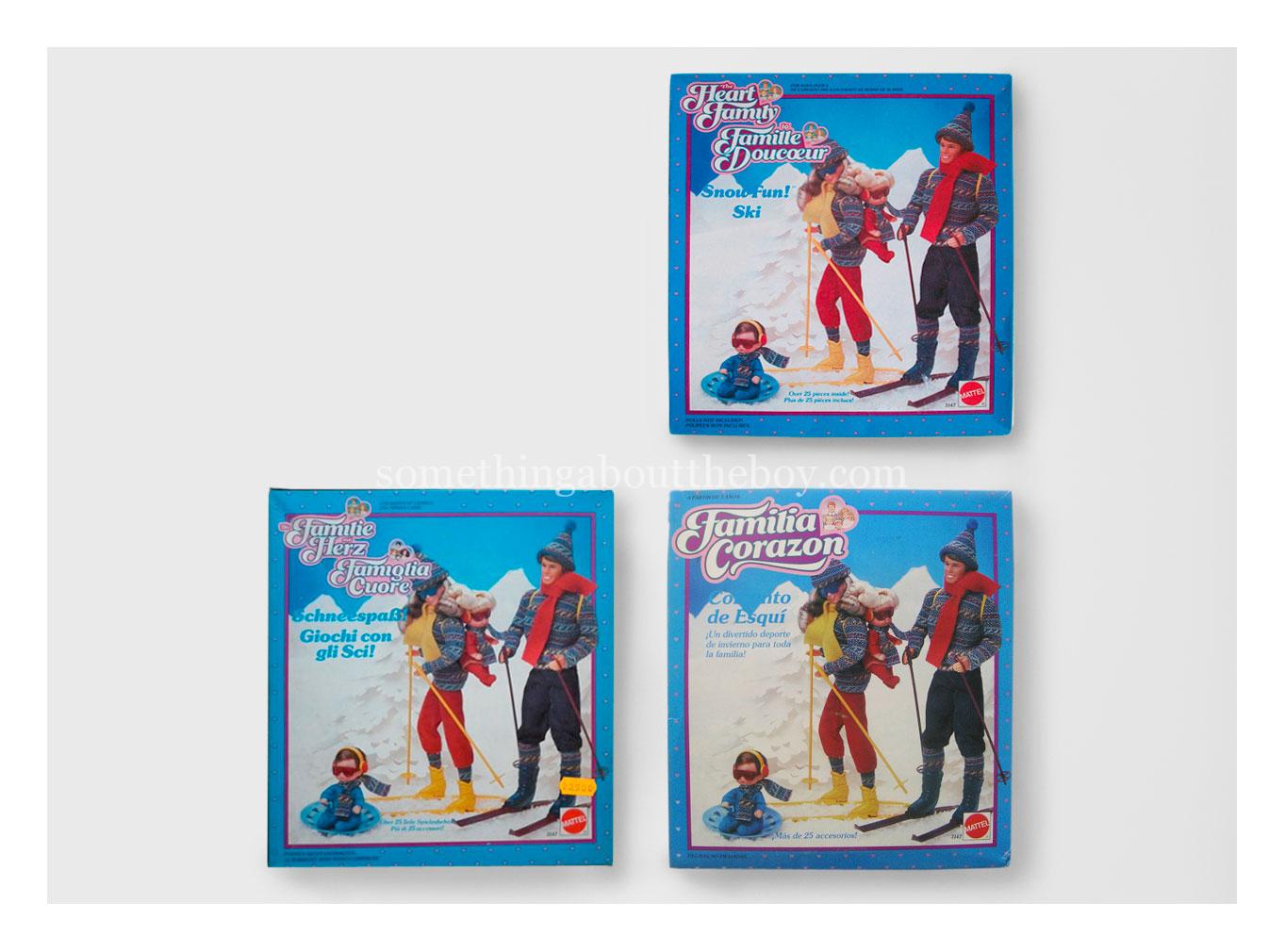 ---
WATER FUN! #3148
The Water Fun! set contains a pair of swim trunks for dad.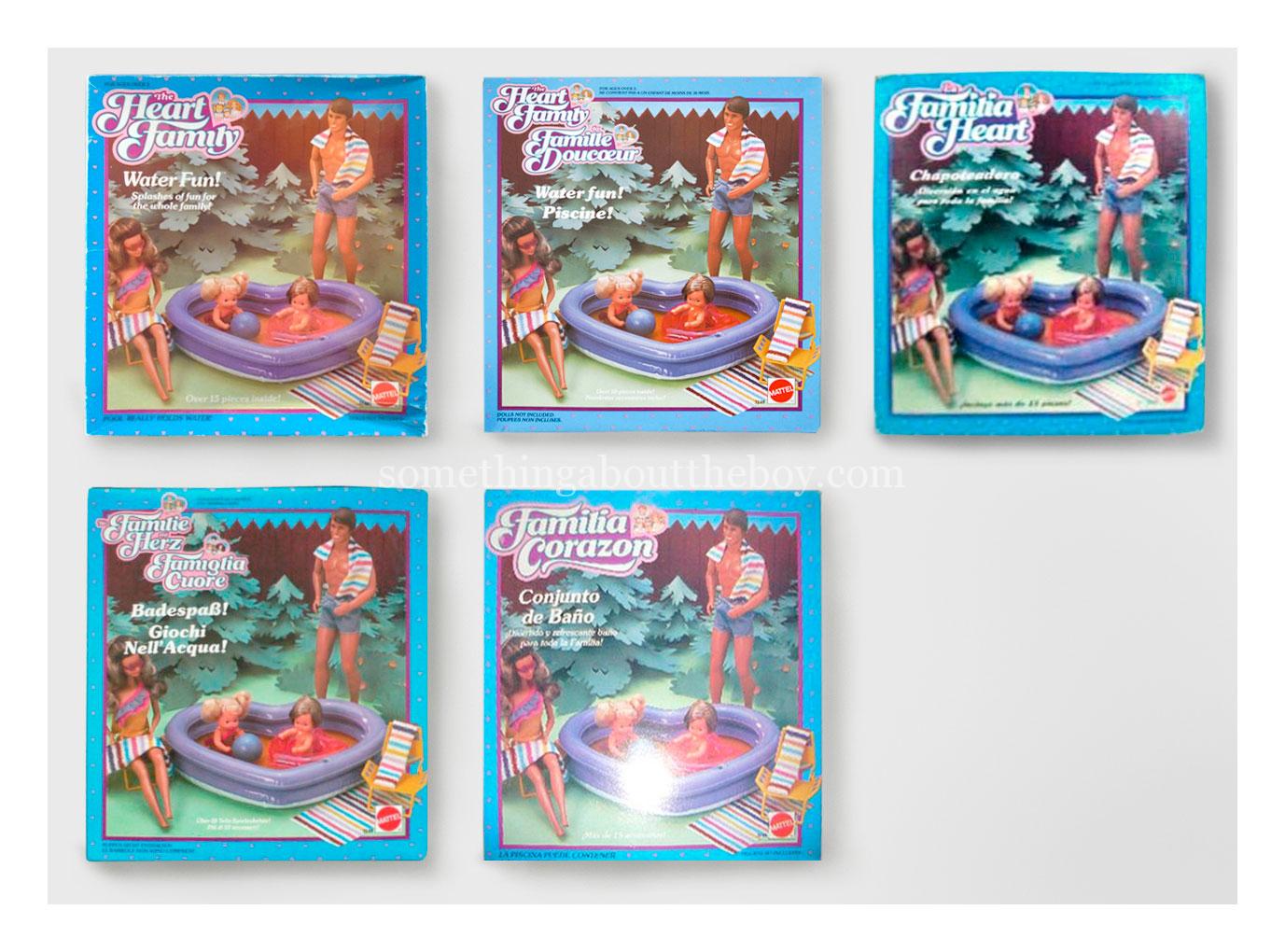 ---
BOOKLETS & CATALOGUES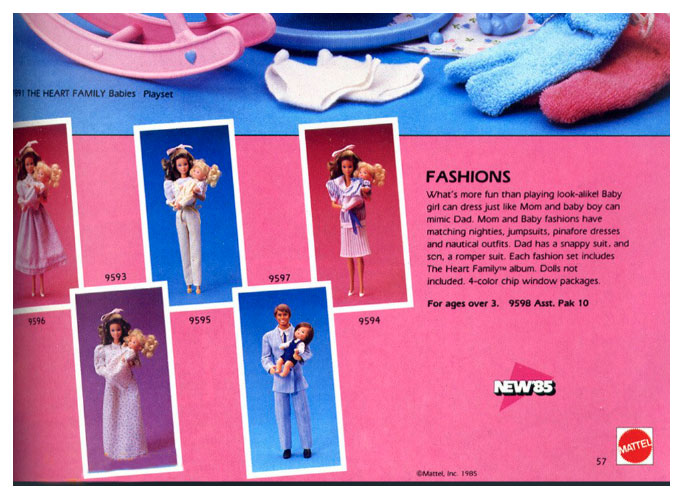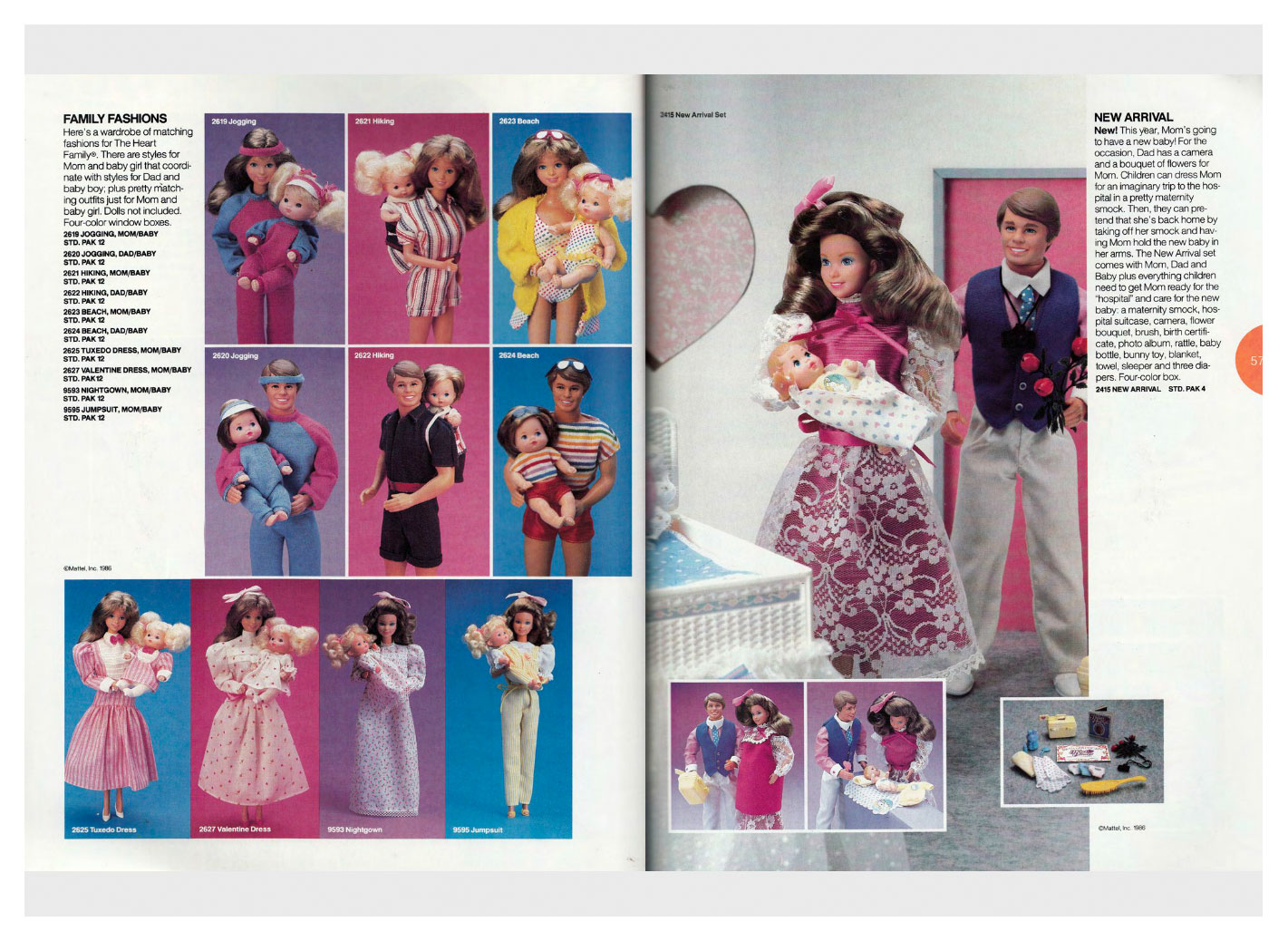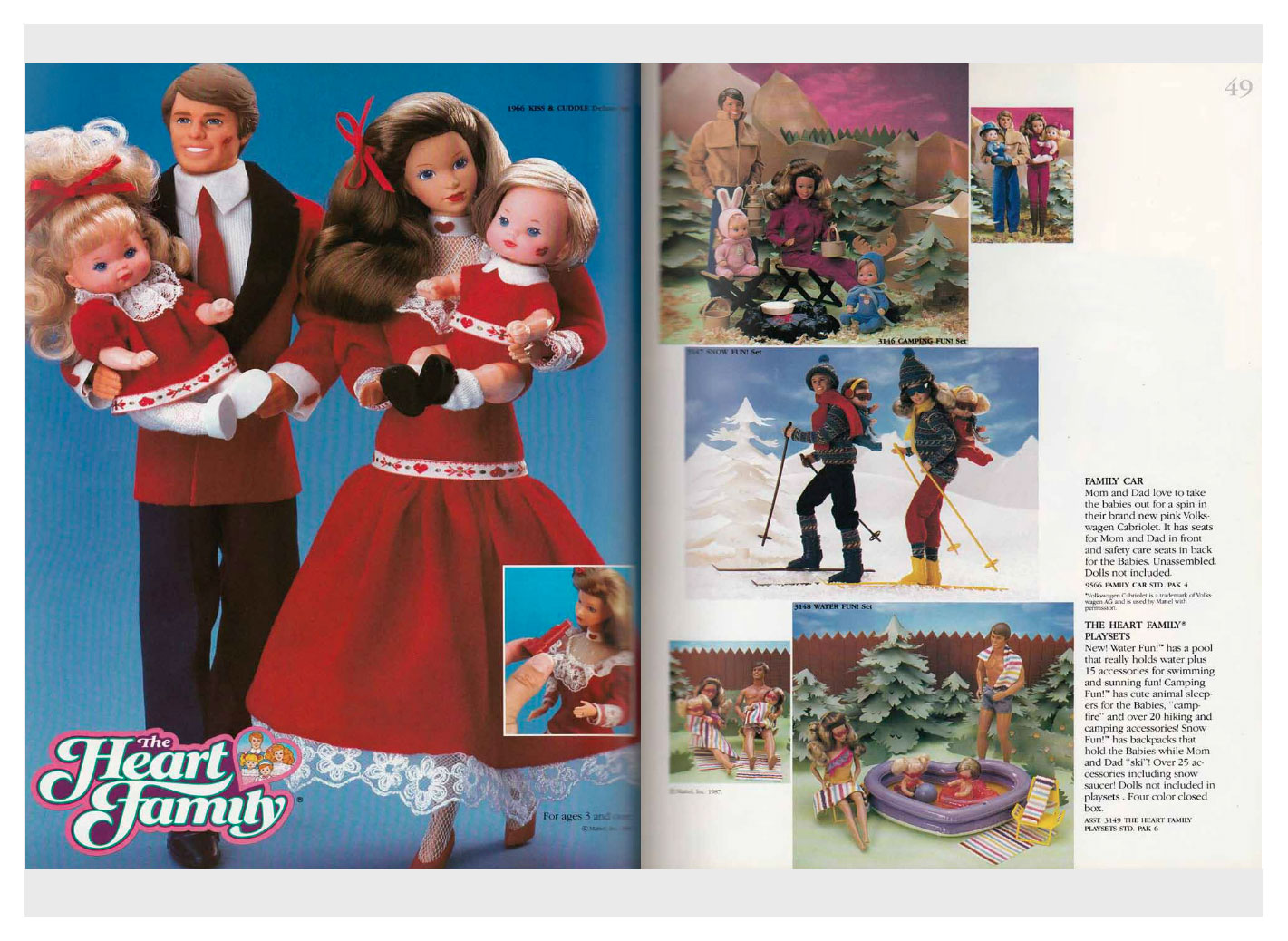 The Christmas catalogues offered their own brand Dad and Baby outfits.