This is the last year described here in any detail. Ken and his clothing became simply too tacky, as the ridiculously uncollectable Jewel Secrets Ken below demonstrates. Since 2006 things have improved and there are some fantastic Kens, but my collection ends here, partly through environmental concerns about plastics and packaging: I'm still waiting for Environment-Lovin' Ken, made from 100% recycled and recyclable/biodegradable materials.
---
JEWEL SECRETS KEN
The Caucasian Jewel Secrets Ken has a new head-mold which was used twice more; for the Barbie and the Rockers Ken (blonde), and the BiBops Bobby doll (auburn). Mattel took tacky to a whole new level with all three dolls, especially Jewel Secrets Ken, who came with this glitzy silver outfit and super-cheap accessories. Which is a shame, as it does tend to disguise the fact that he has quite a handsome face. In France he was also known as Ken Diamant, in Canada as Ken Bijoux Secrets, in Italy as Ken Gioielli Segreti, and in Spain as Ken Diamantes. Mattel Mexico possibly produced a version called Ken Brillantes Secretos as companion to their Barbie.
JEWEL SECRETS KEN #1719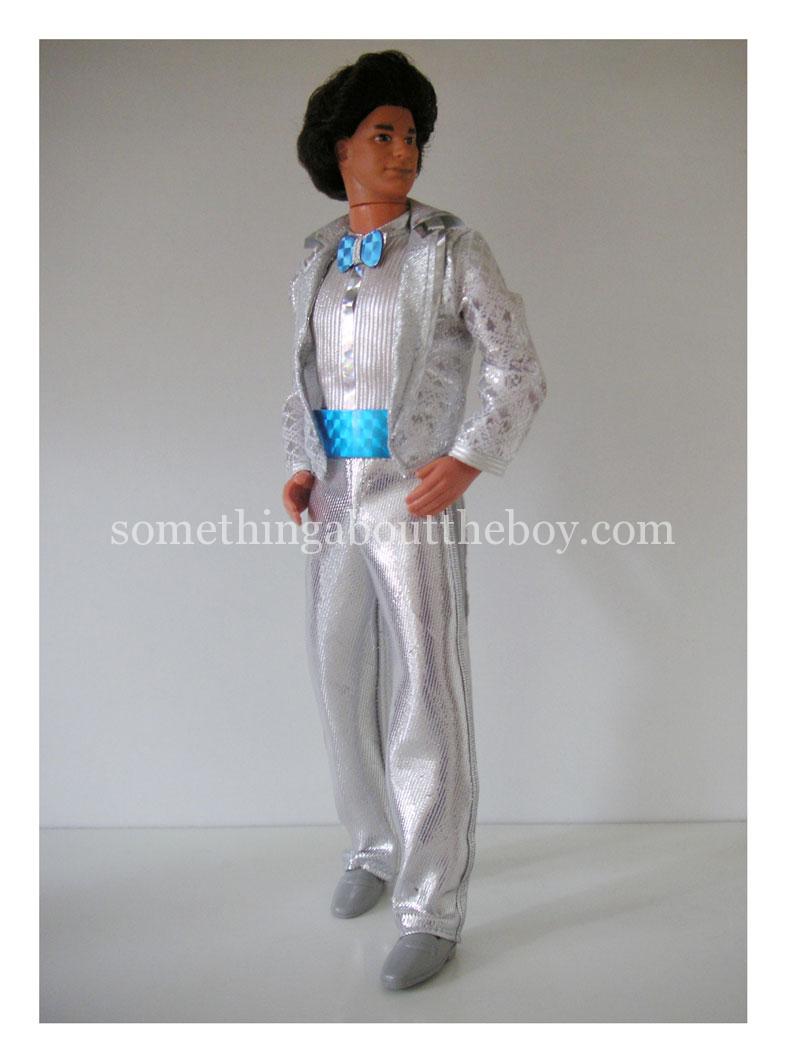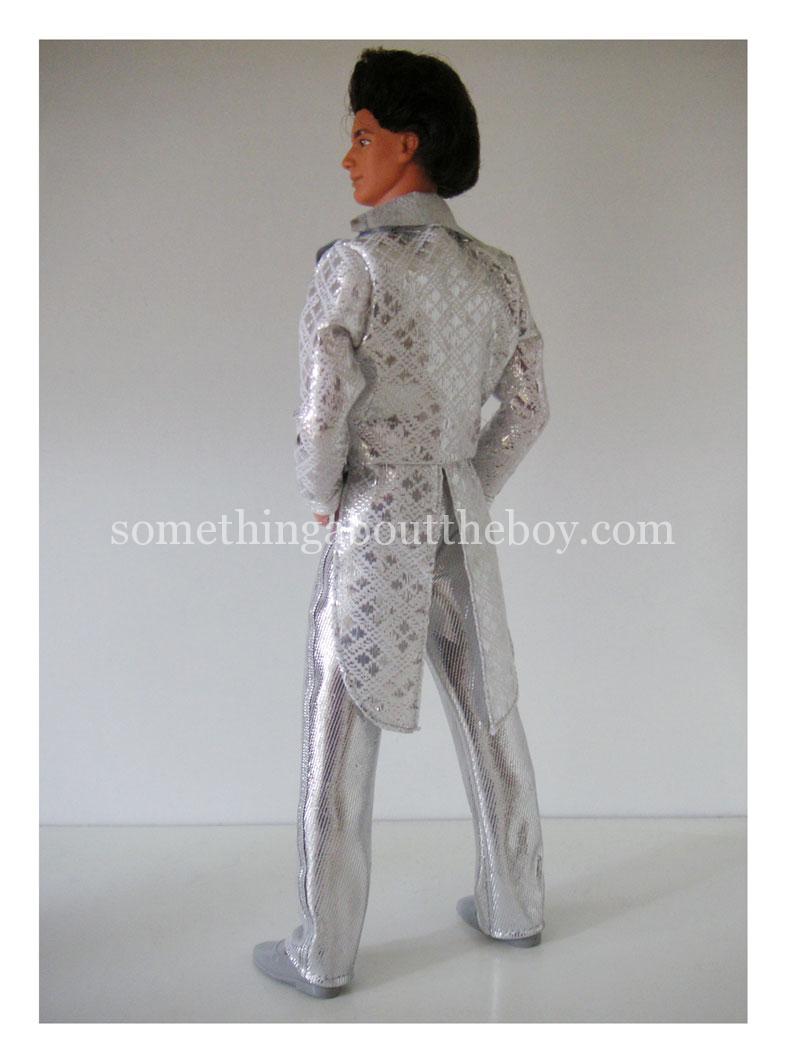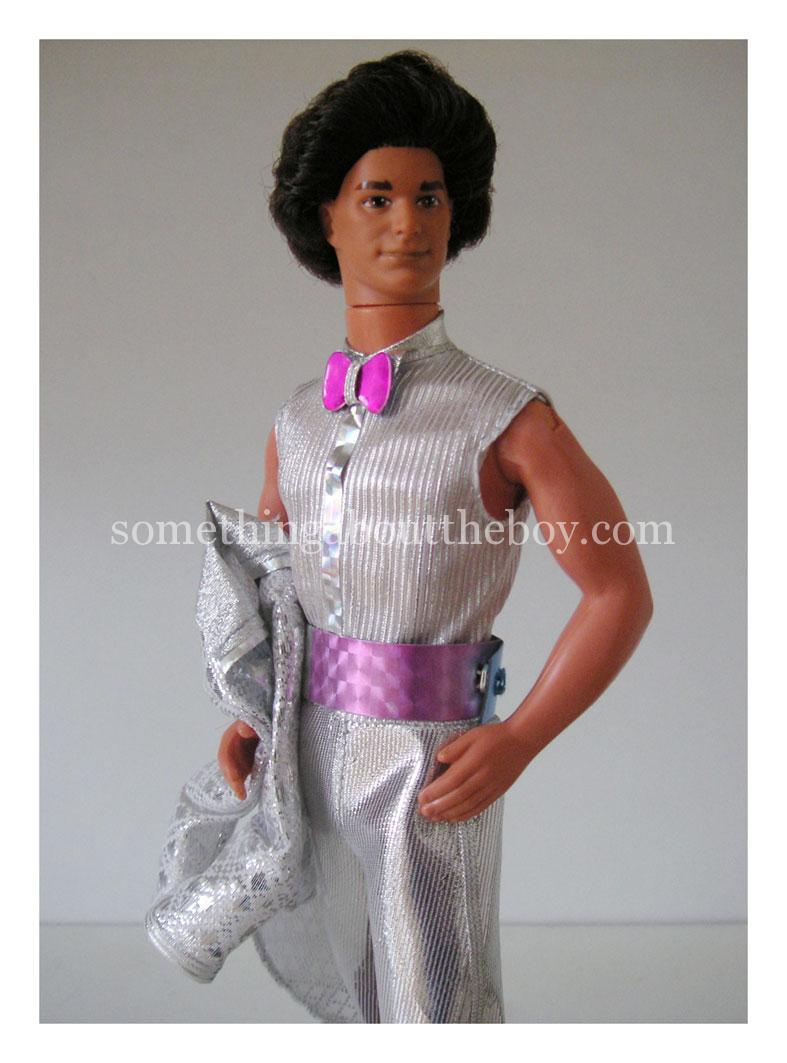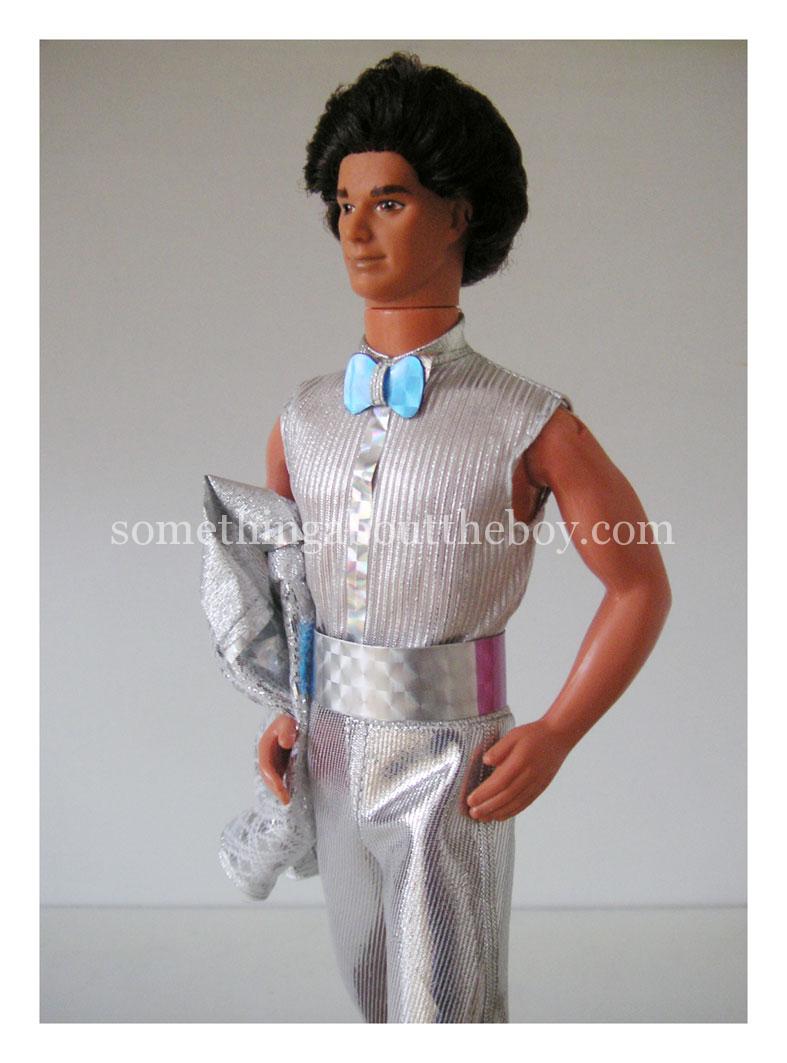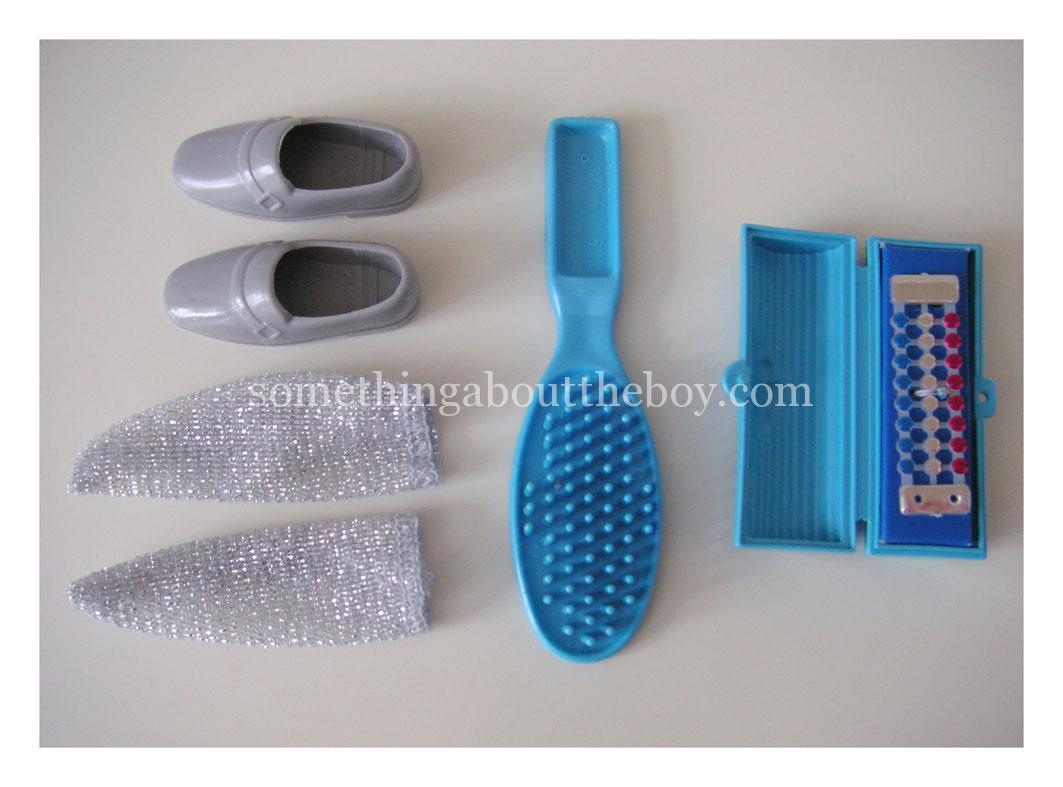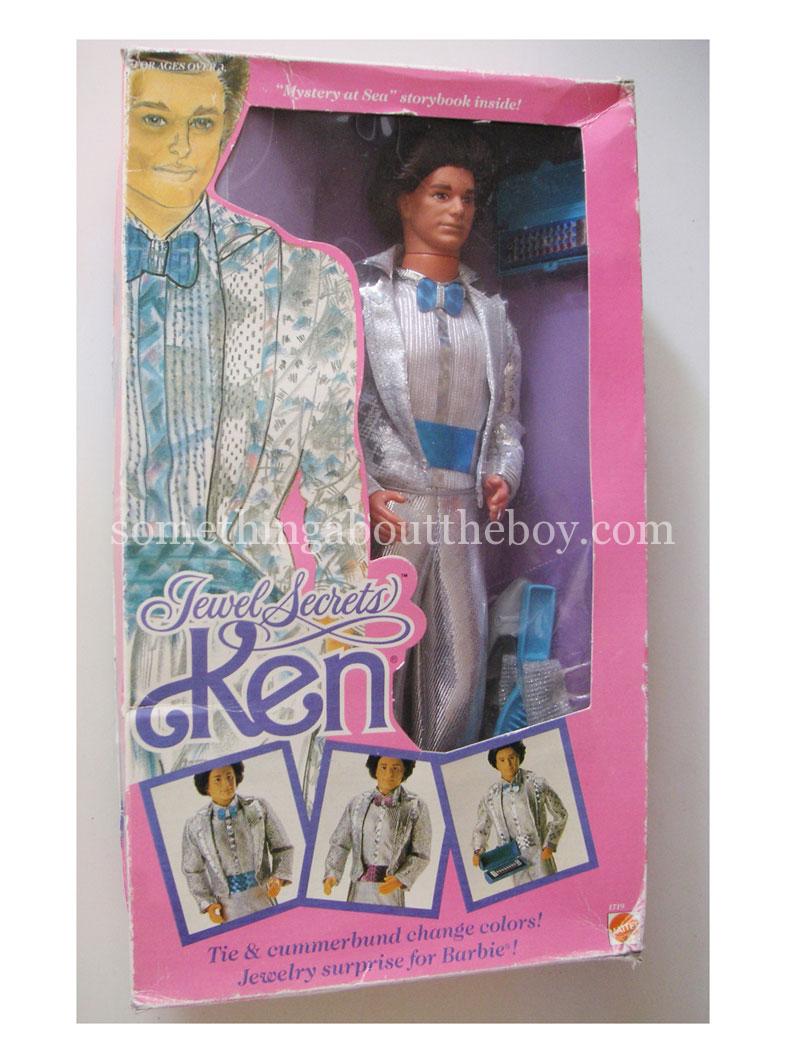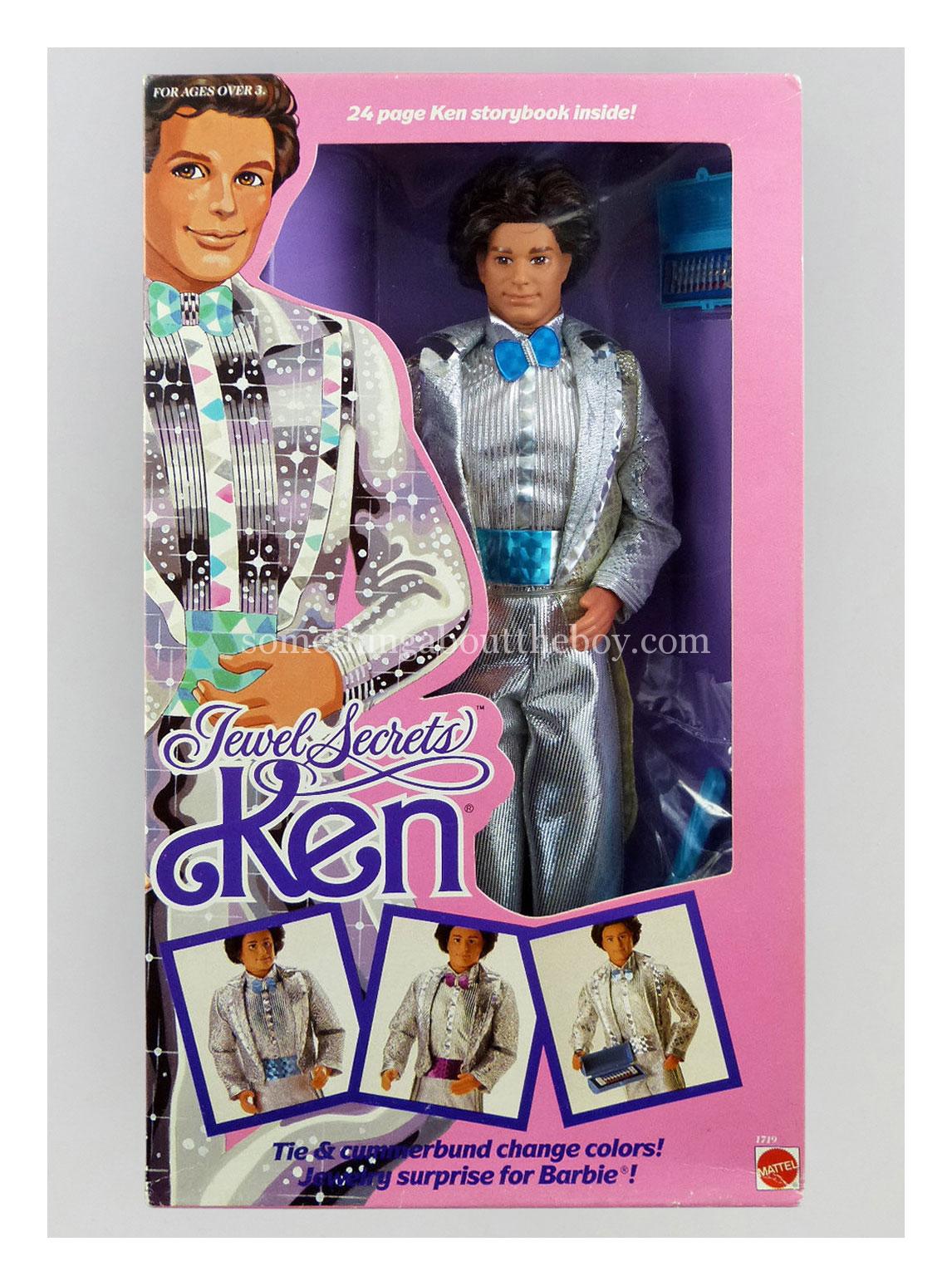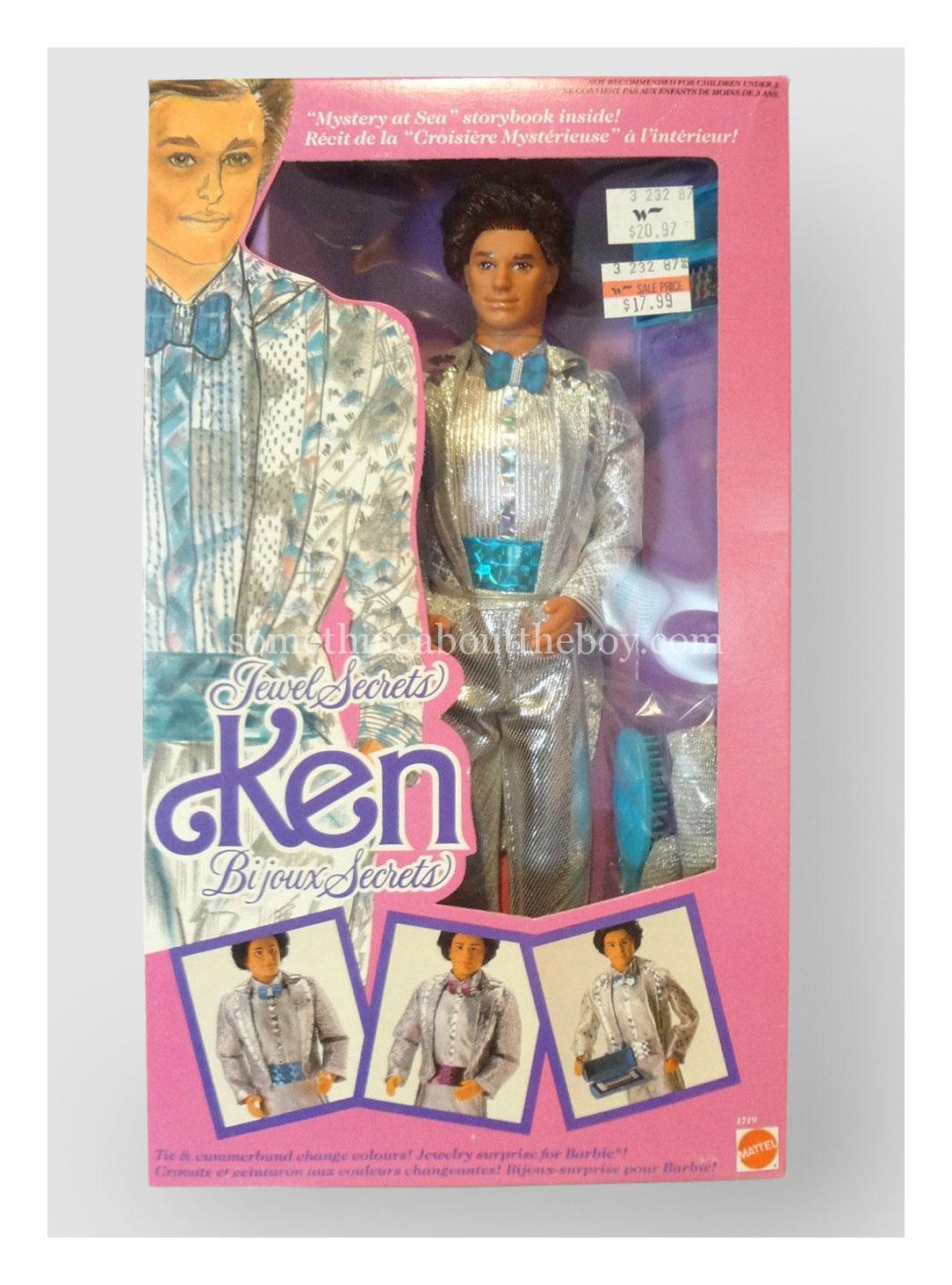 This example of the Spanish Ken Diamantes is sadly missing everything except his original silver tailcoat, but you can see the complete doll in the boxed version below.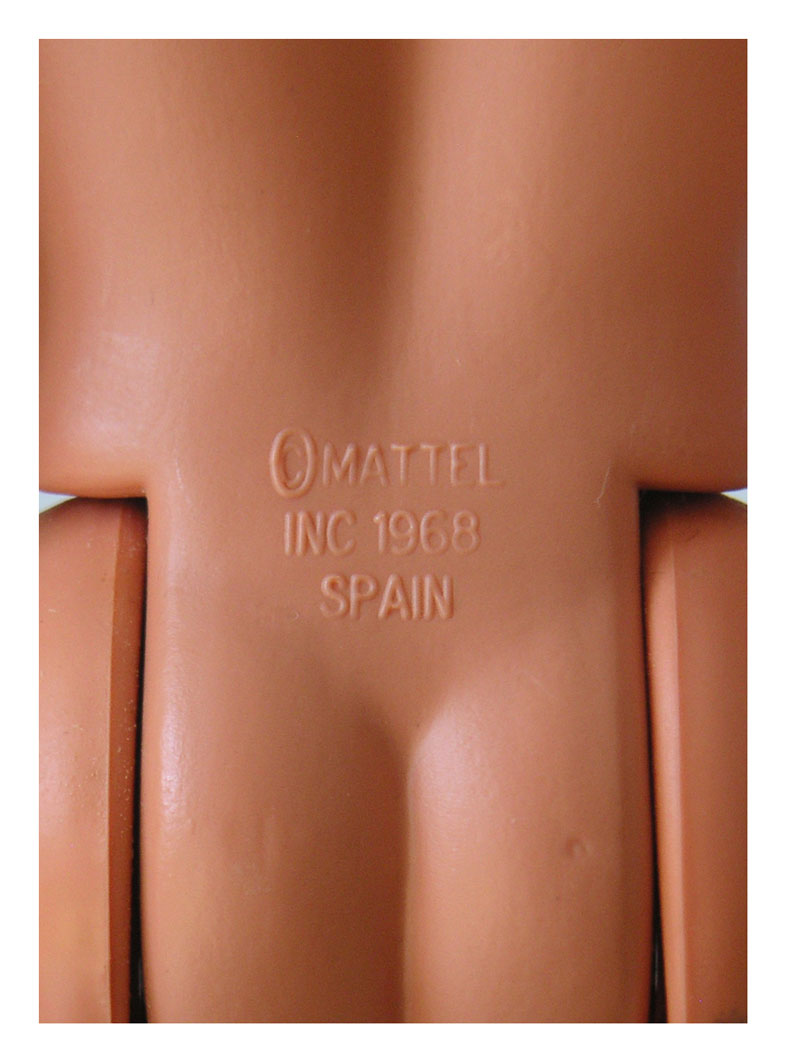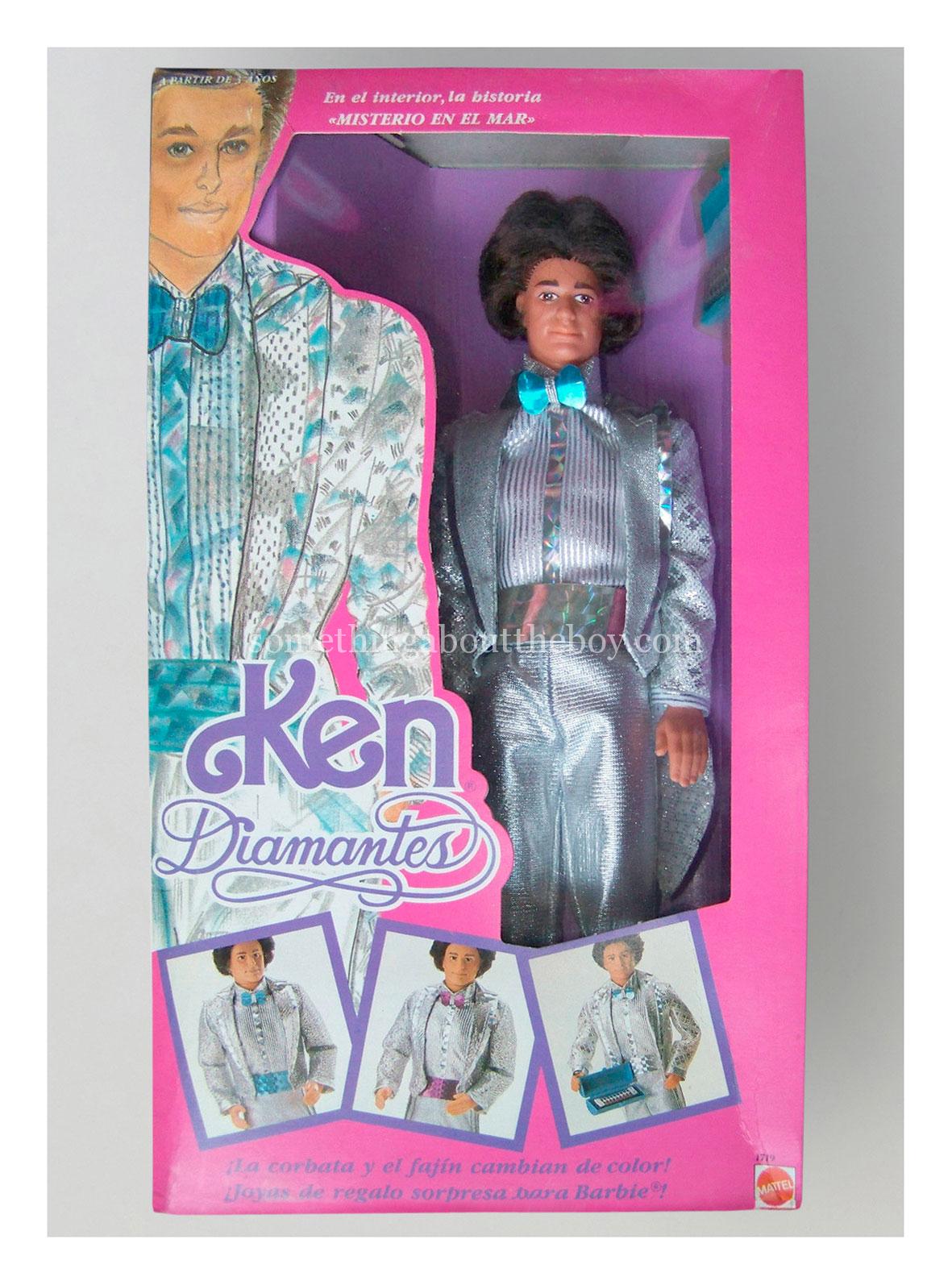 JEWEL SECRETS KEN #3232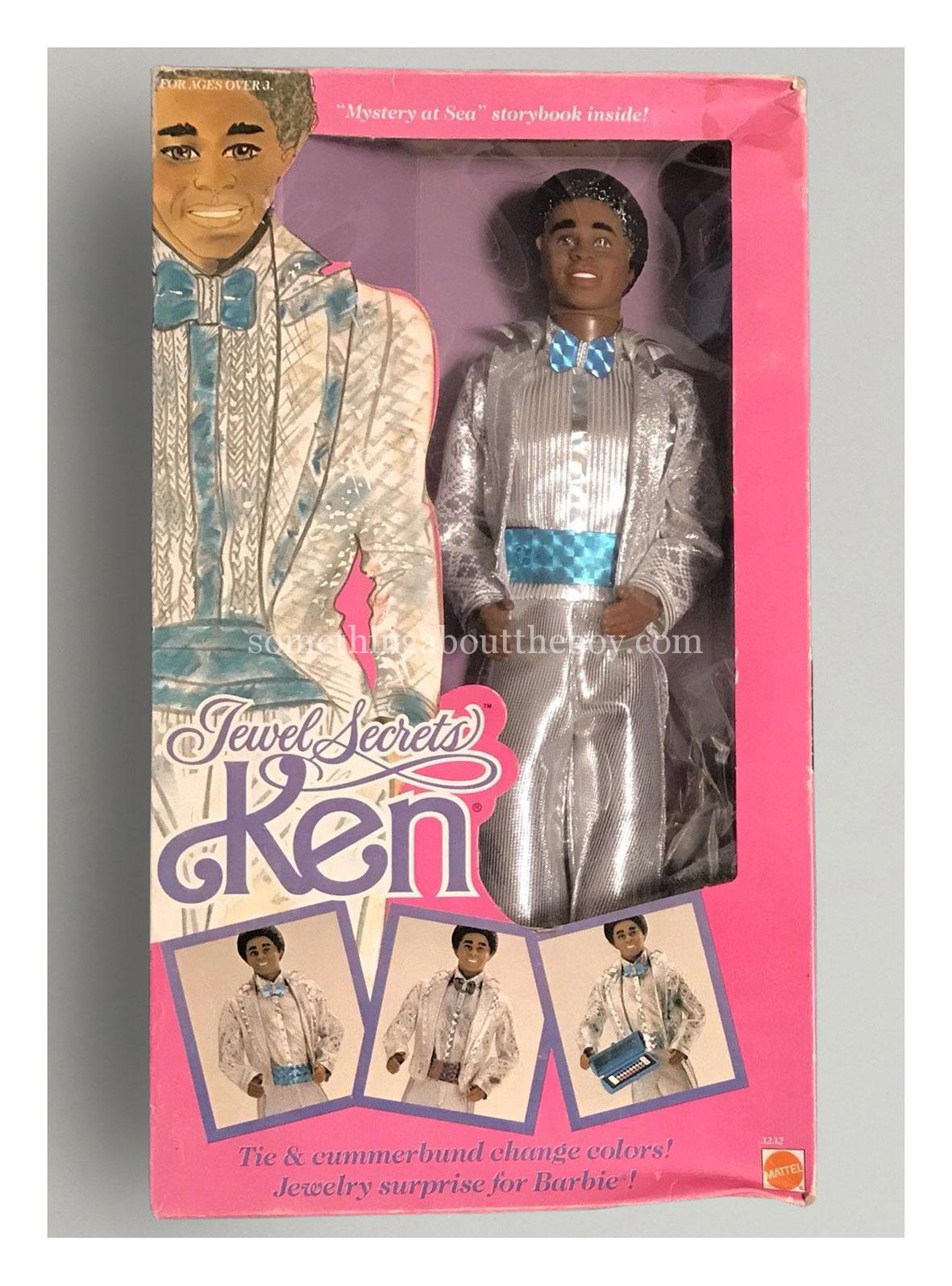 KENNY JEWEL SECRETS #8719
---
TENNIS KEN #1761
Tennis Ken or Ken Tennis was released in Europe, Canada and Mexico. Domestically he was only available together with Barbie in the Tennis Stars #7801 gift set.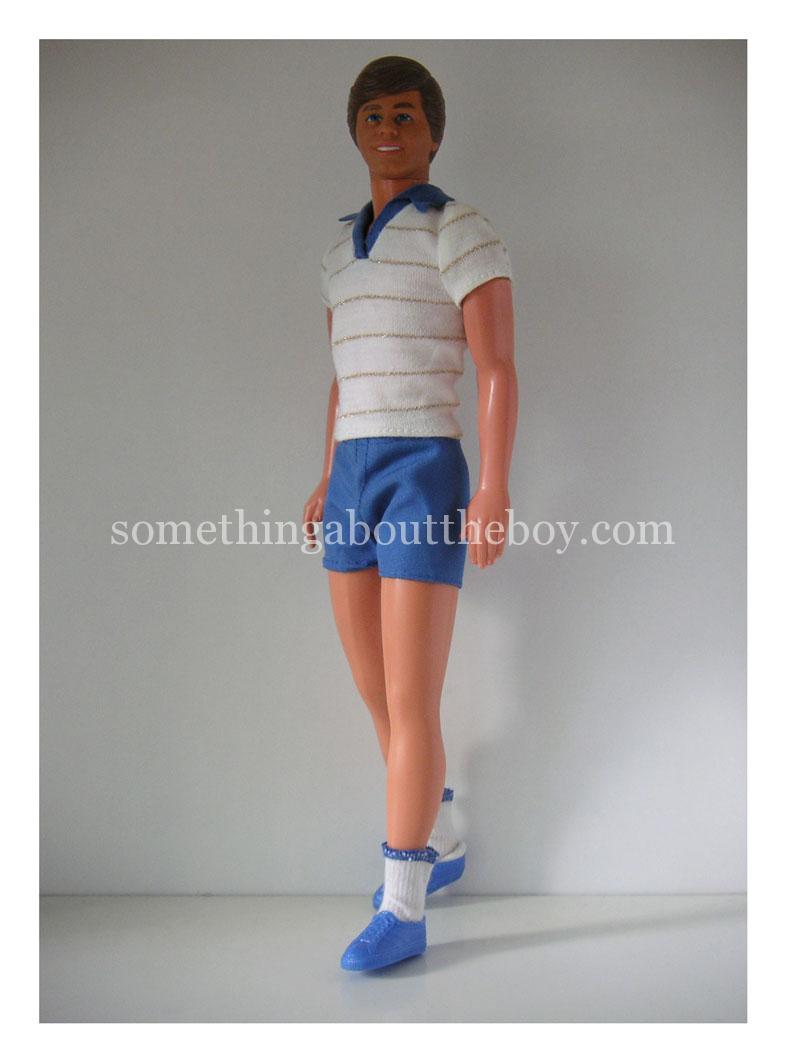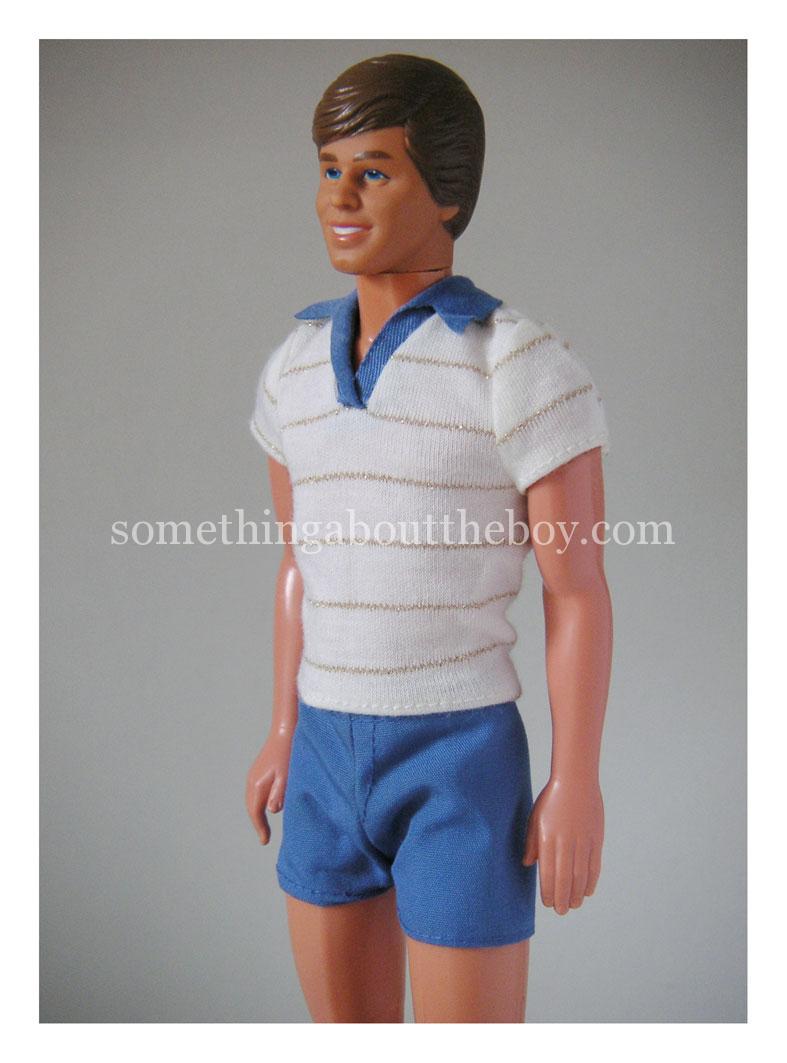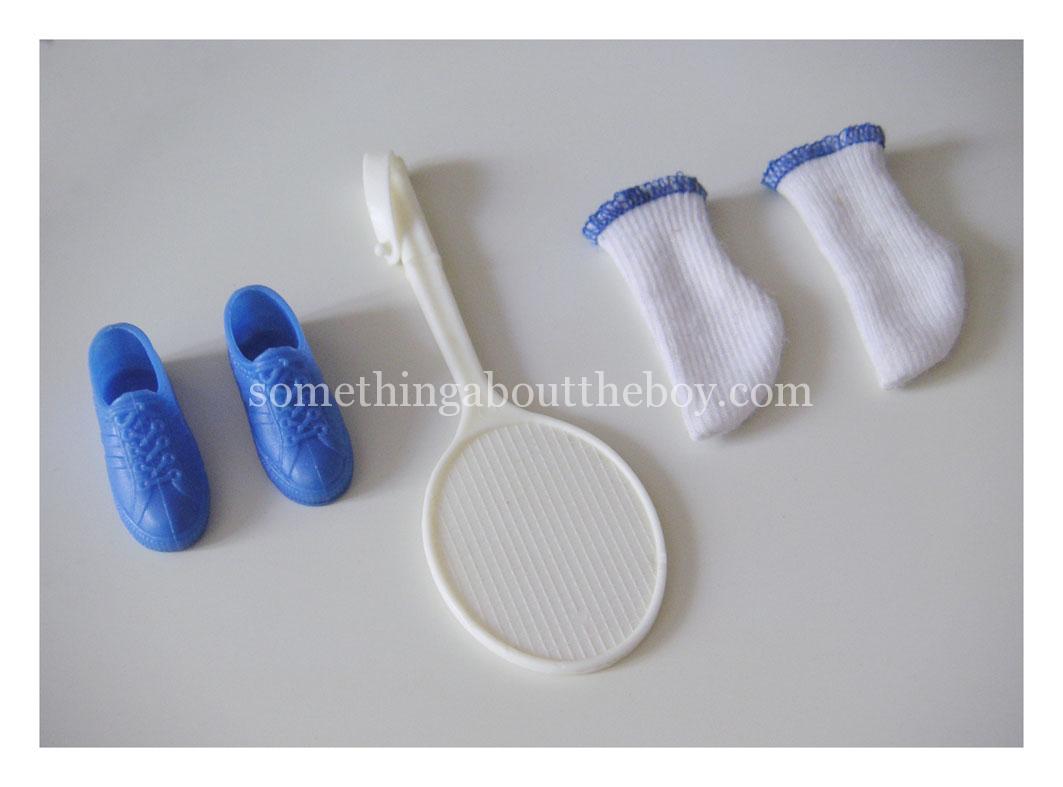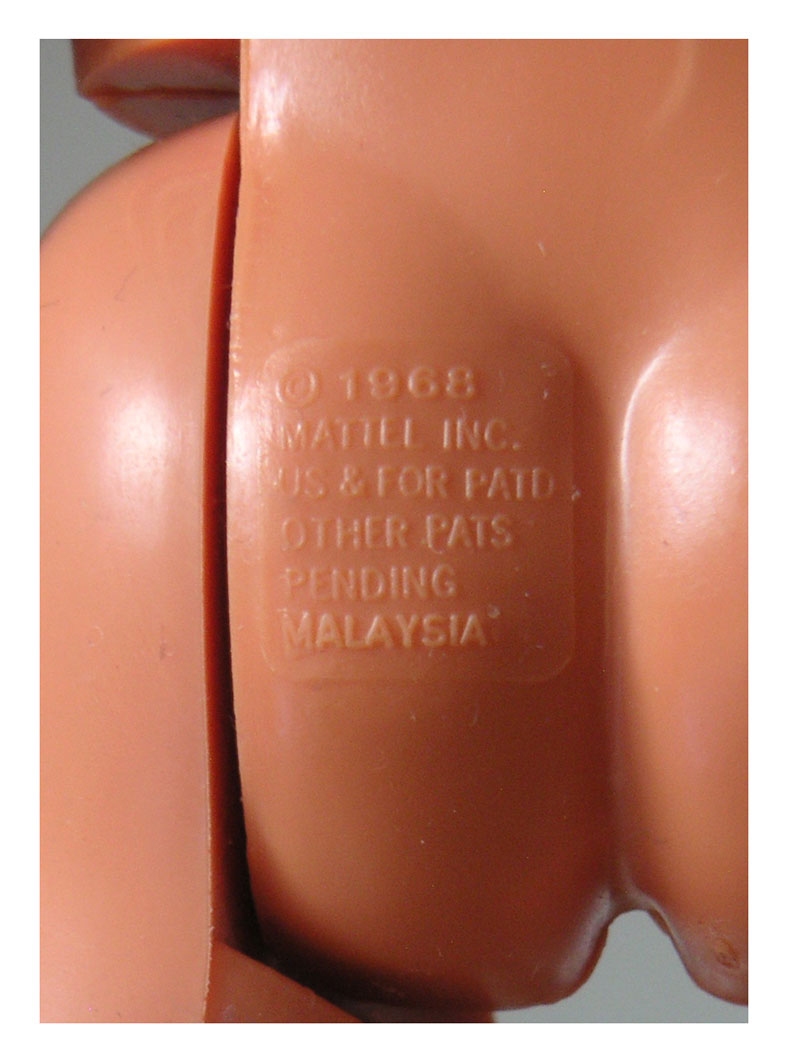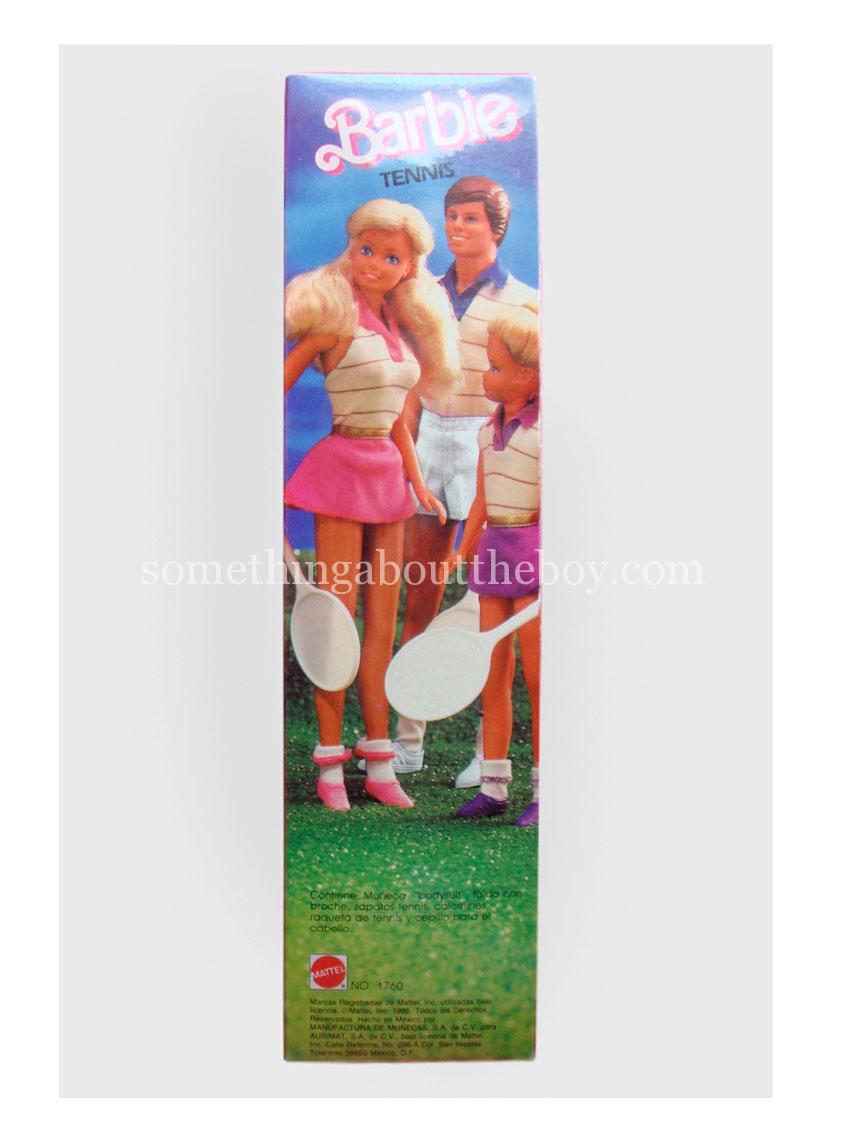 ---
BOOKLETS & CATALOGUES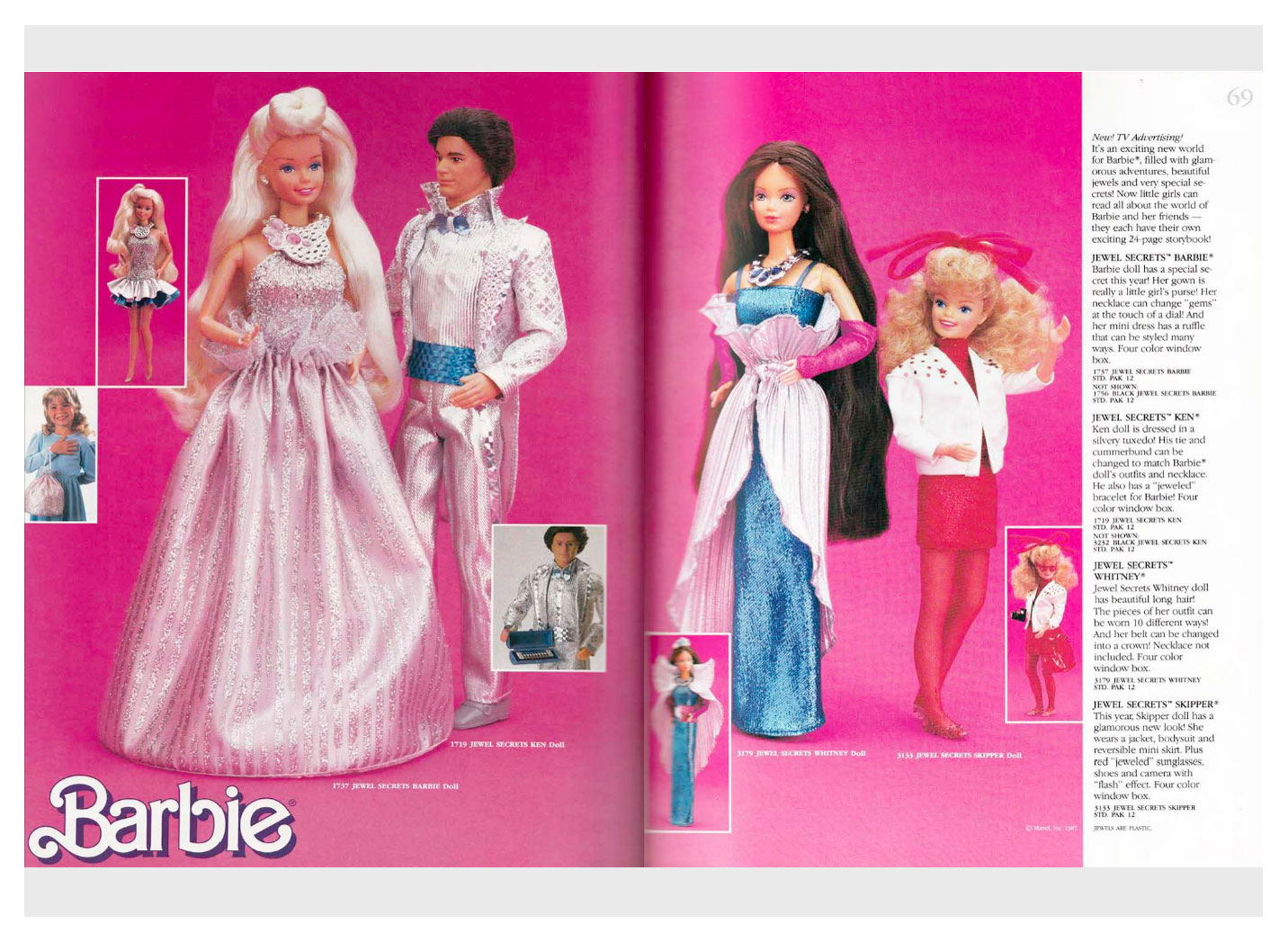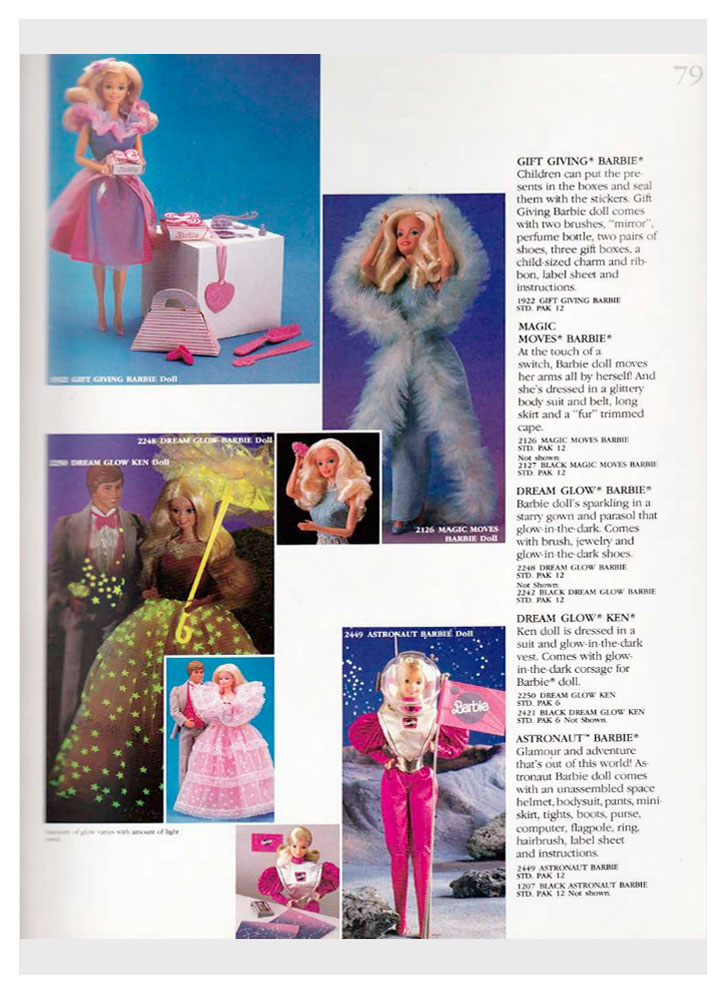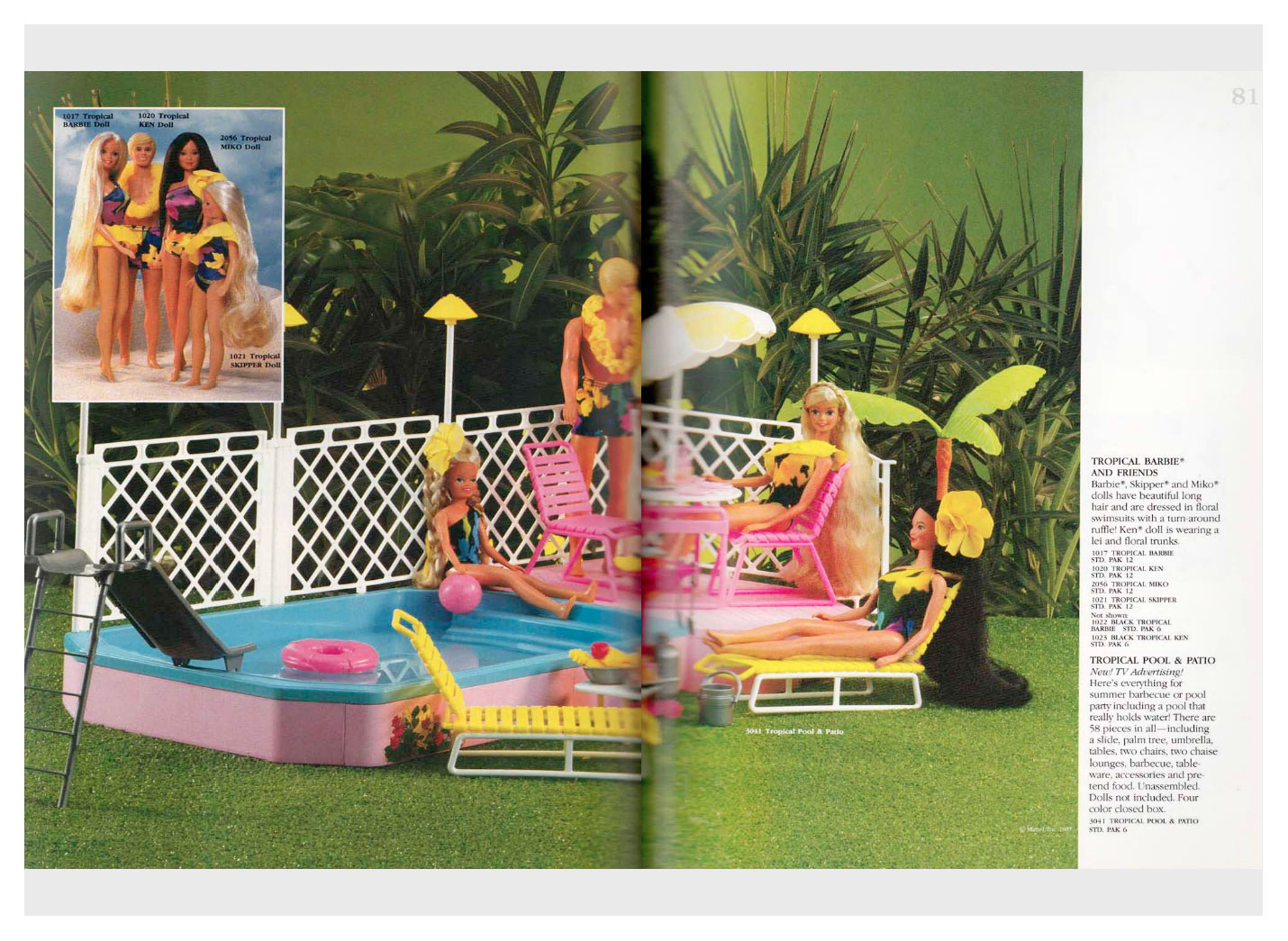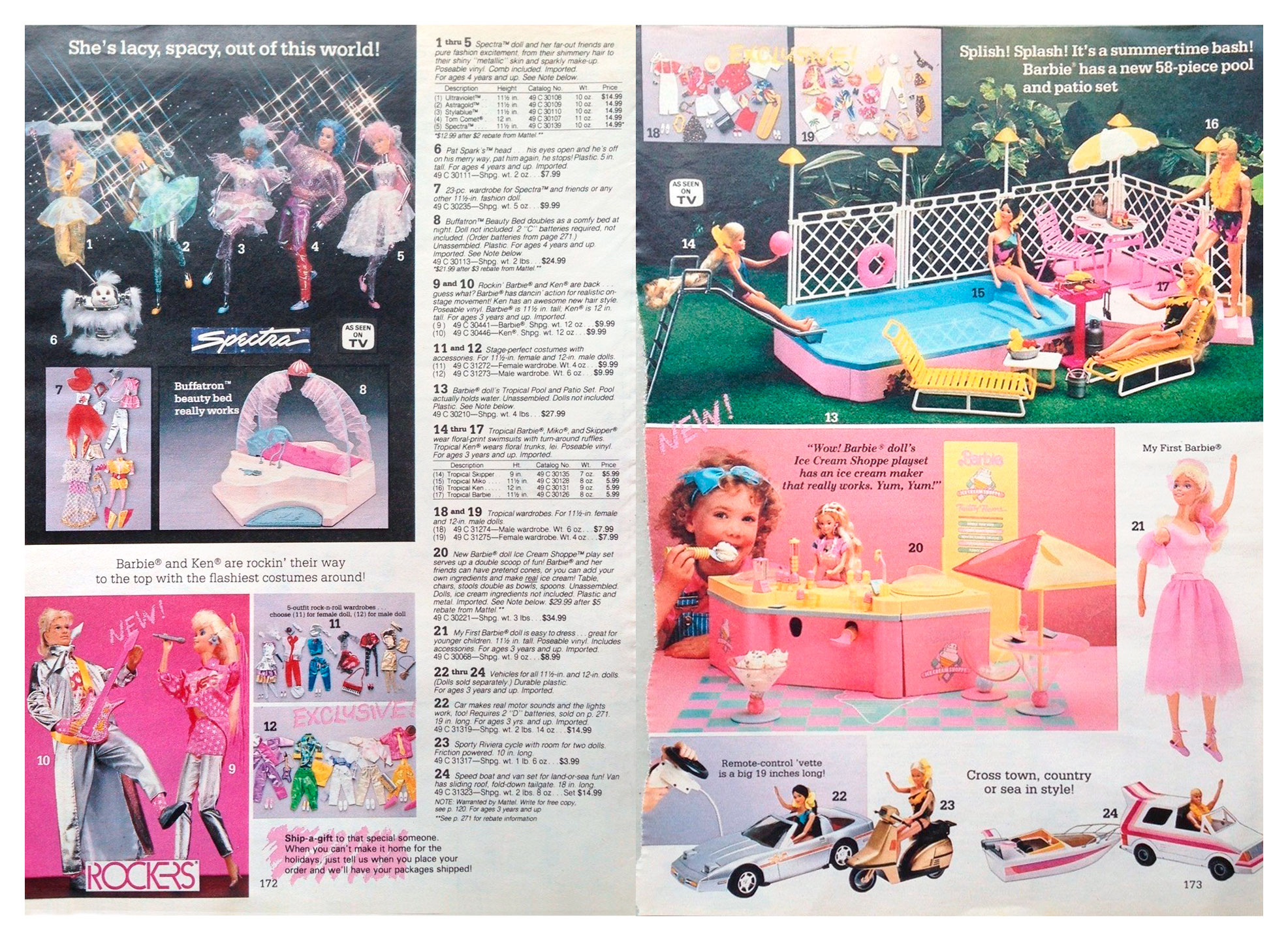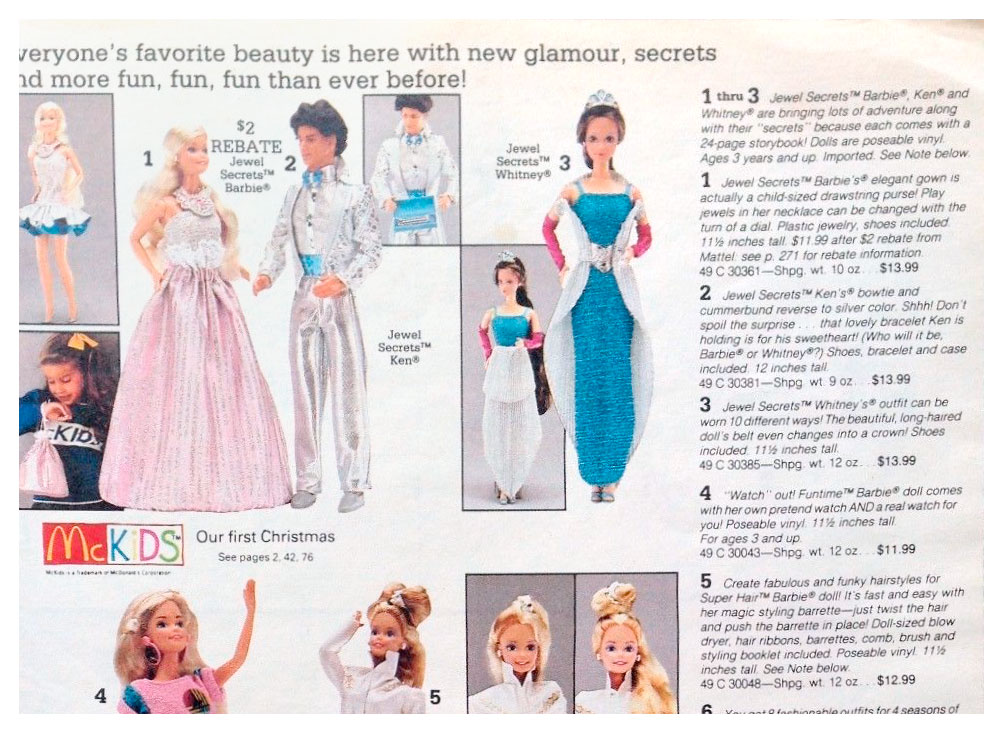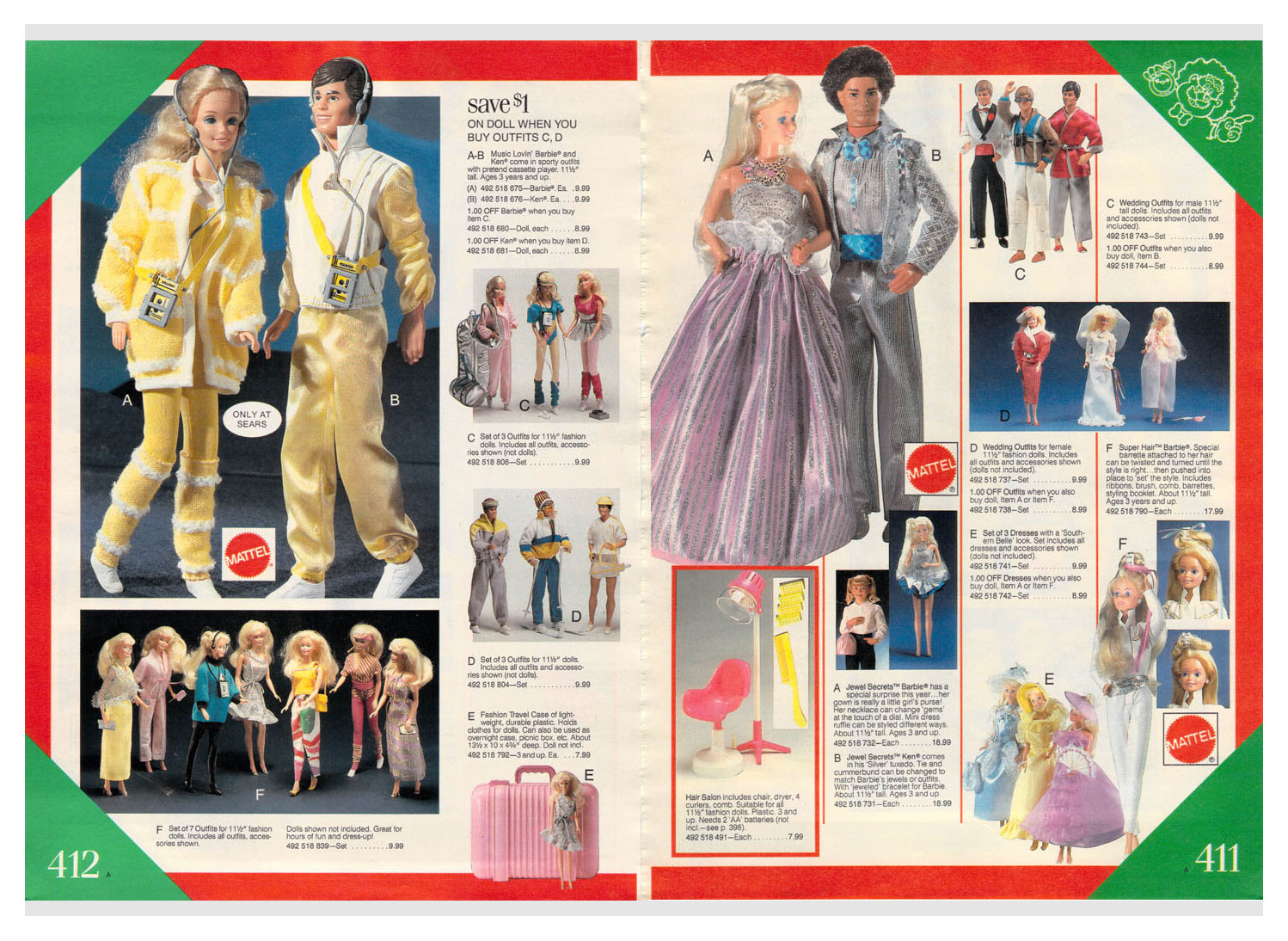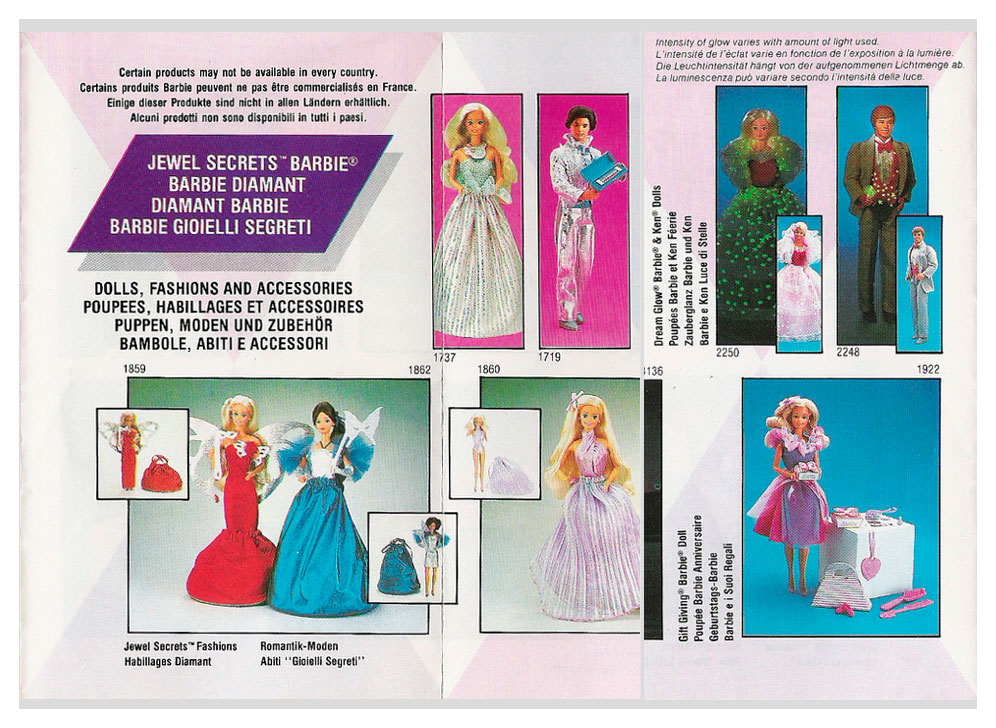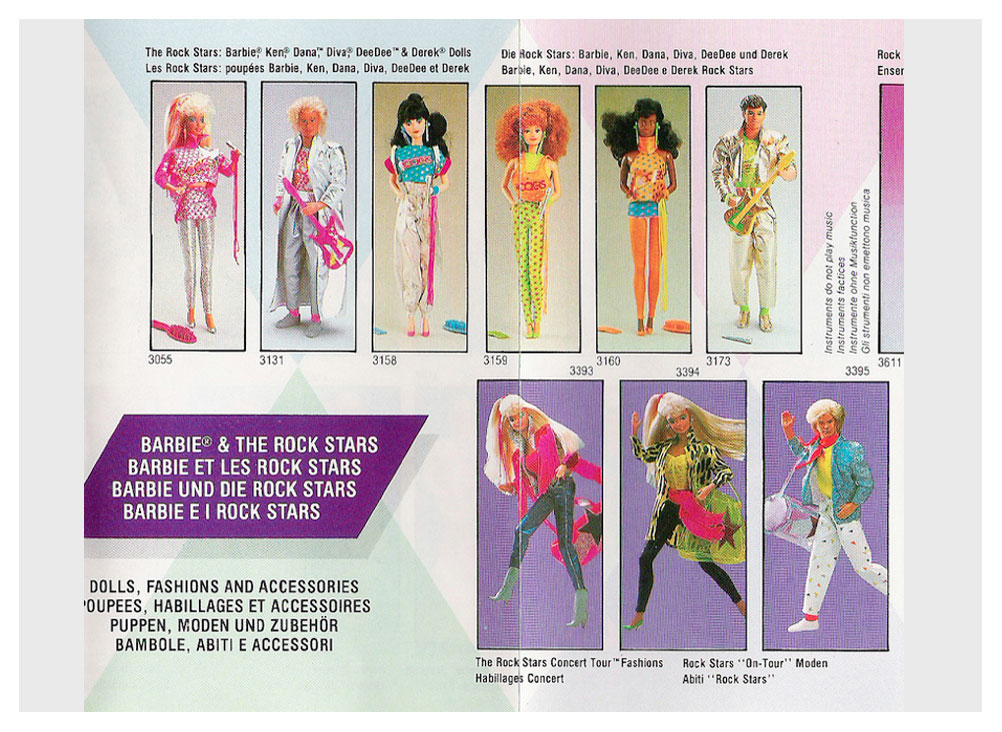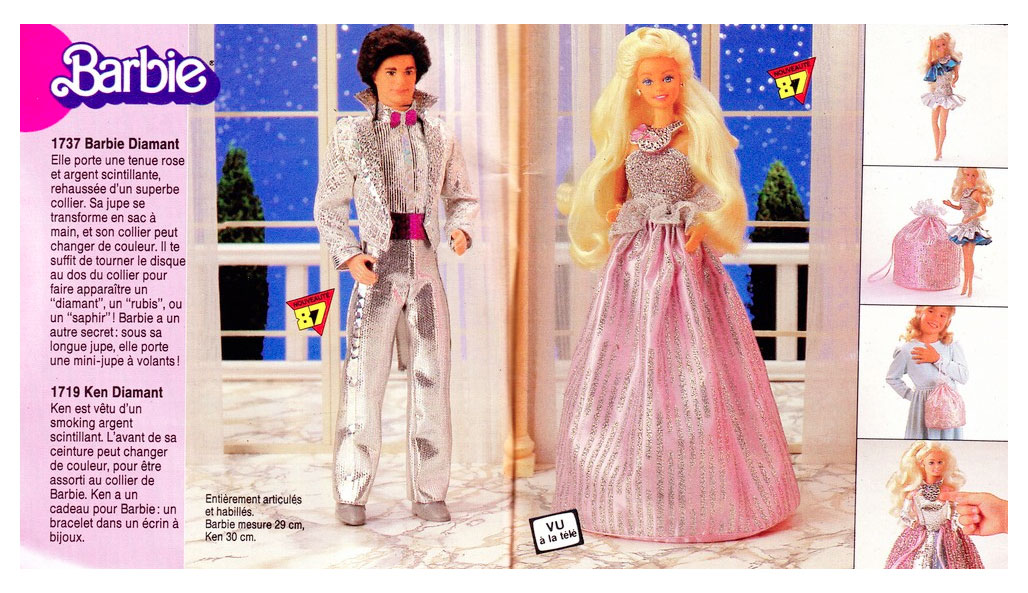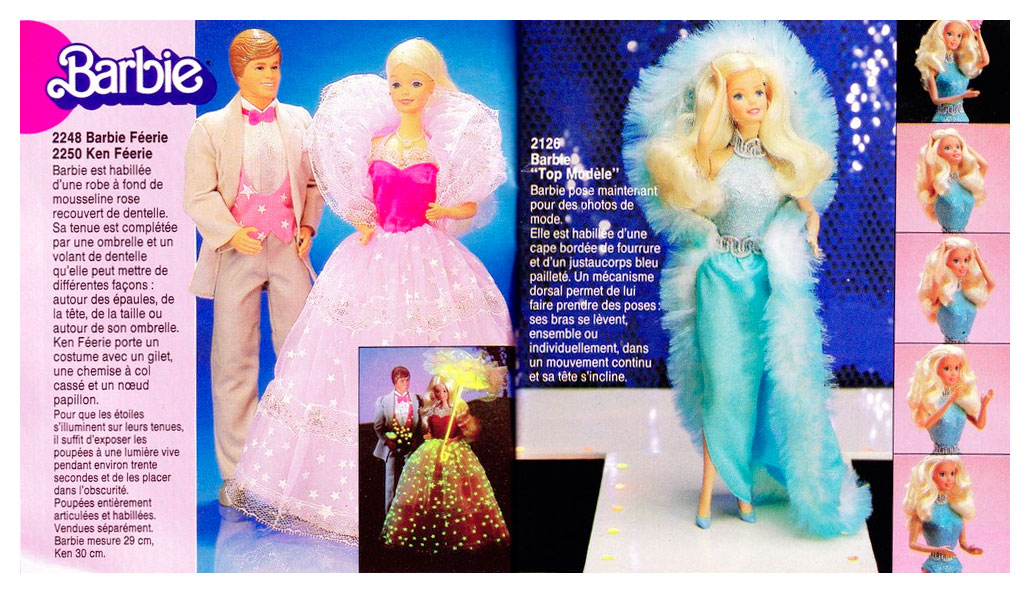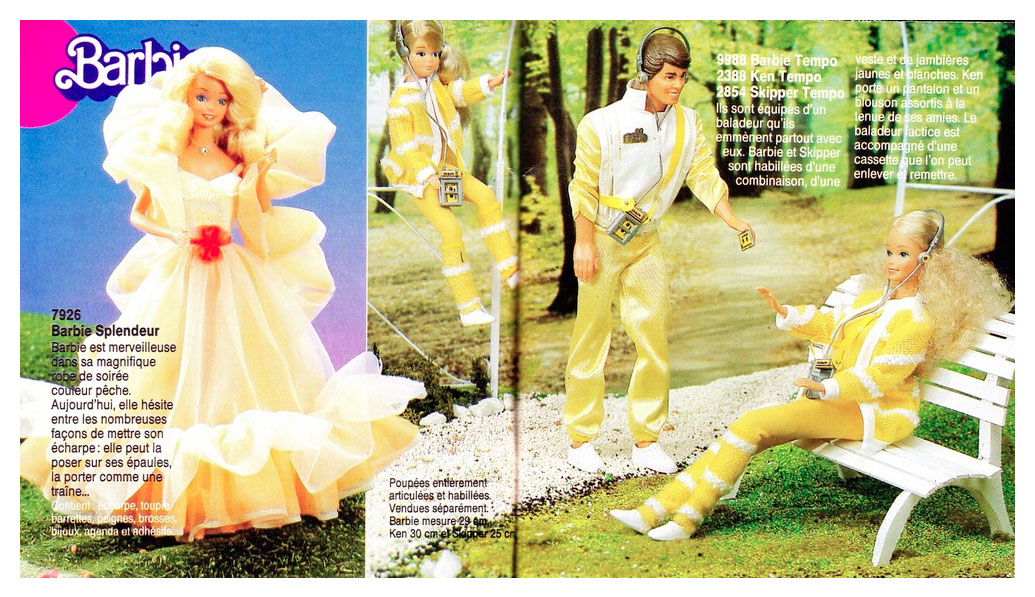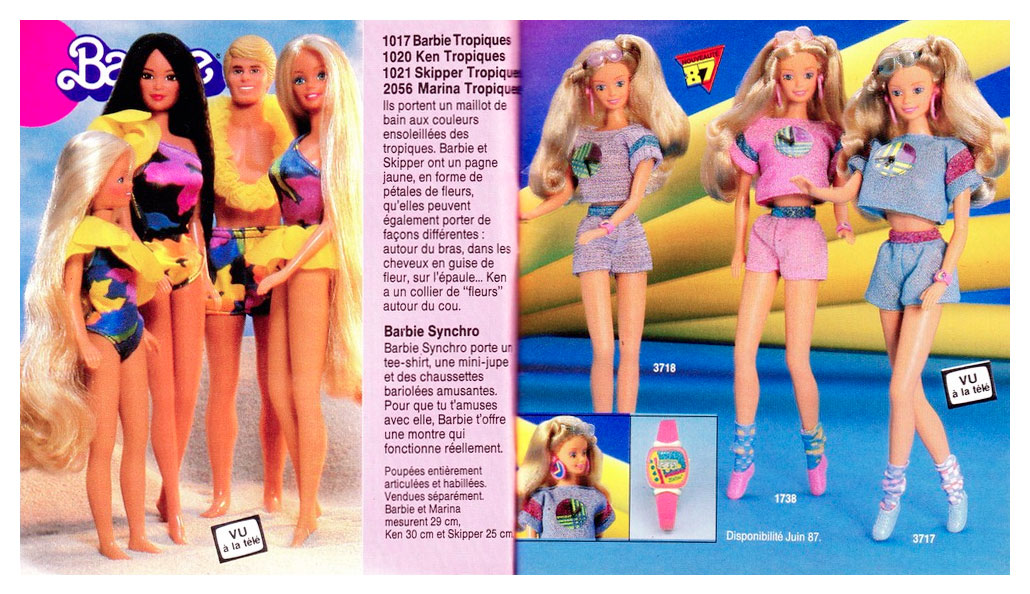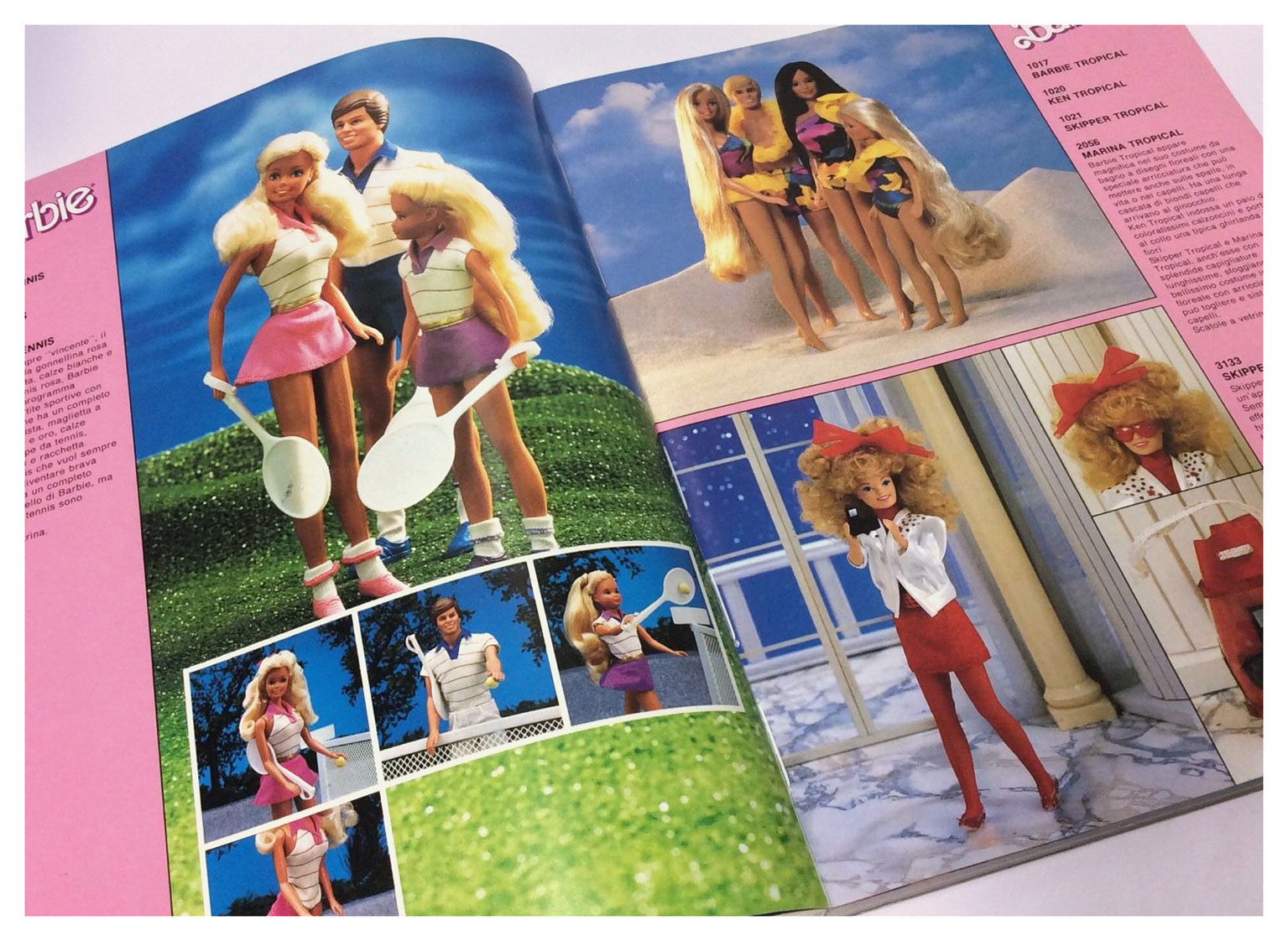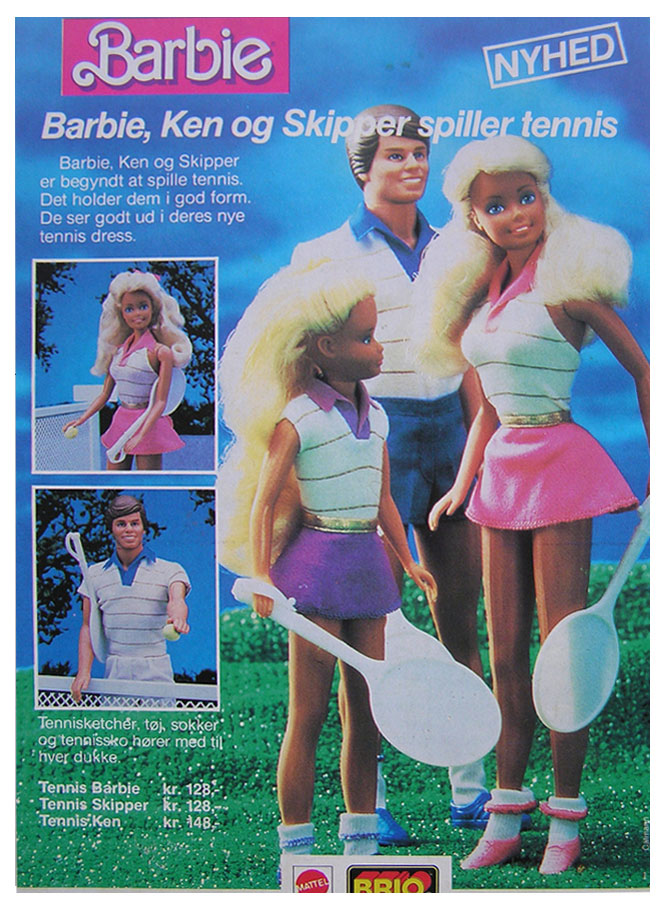 ---
Rockers Ken and the second version of Derek can be found in the section 1986-87 Derek & Ken Rockers.