This was sadly the last year of the Twice As Nice and Fashion Classics ranges and the end of an era. Both ranges were produced in the Philippines, with some shoes from Hong Kong. The Fashion Classics were all exclusives for Kmart, and came in loads of variations. Mattel also began the Rockers collection this year – for more information go to section 1986-87 Derek & Ken Rockers.
---
DREAM GLOW FASHIONS
This is another one-off outfit, designed to fit with Mattel's Dream Glow Ken released this year.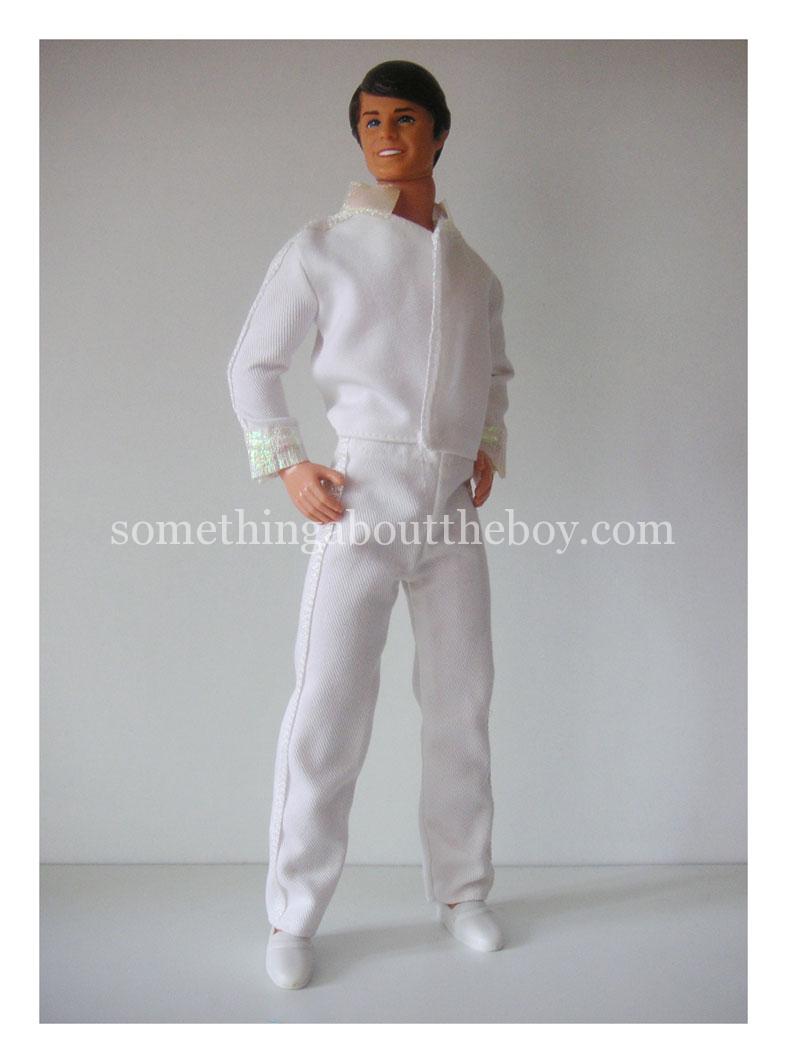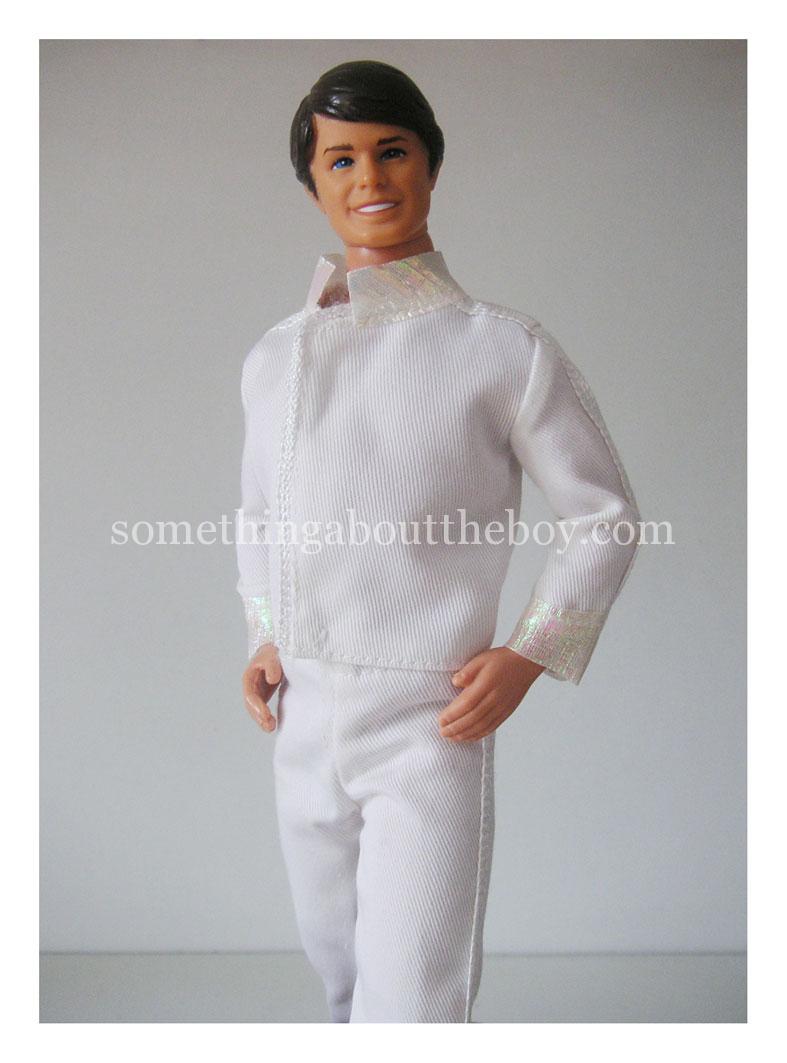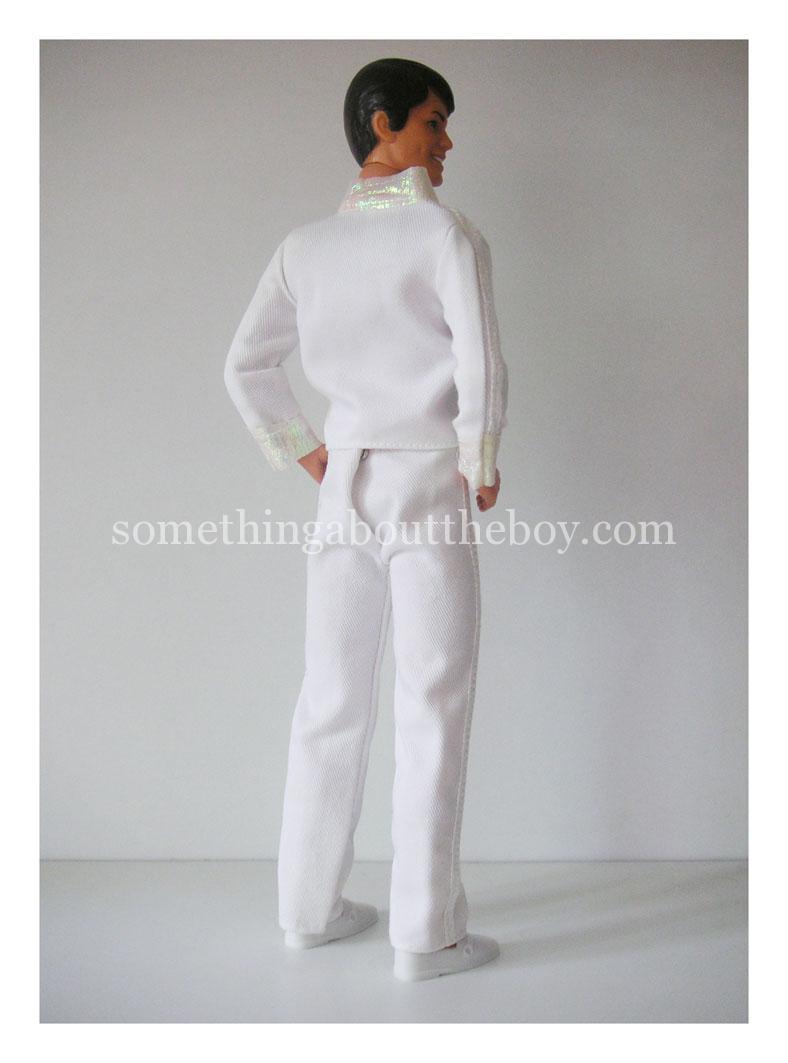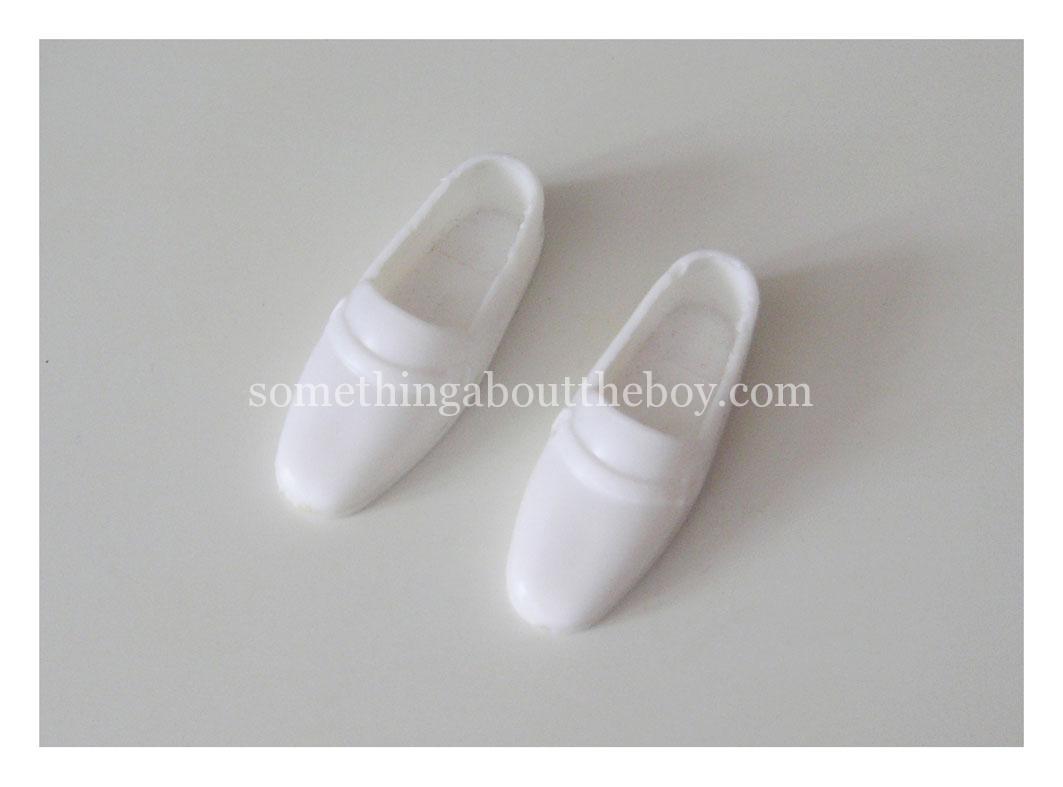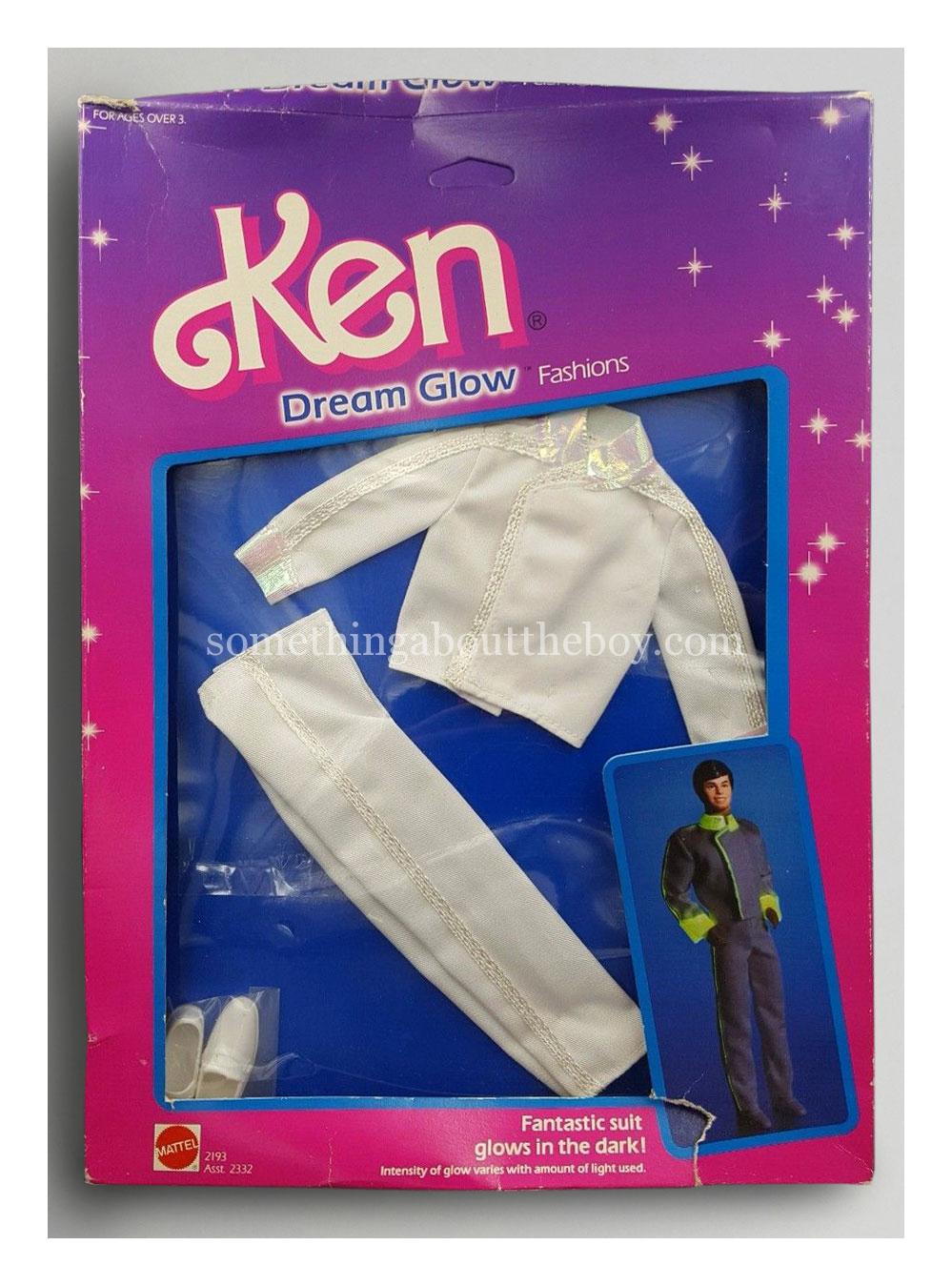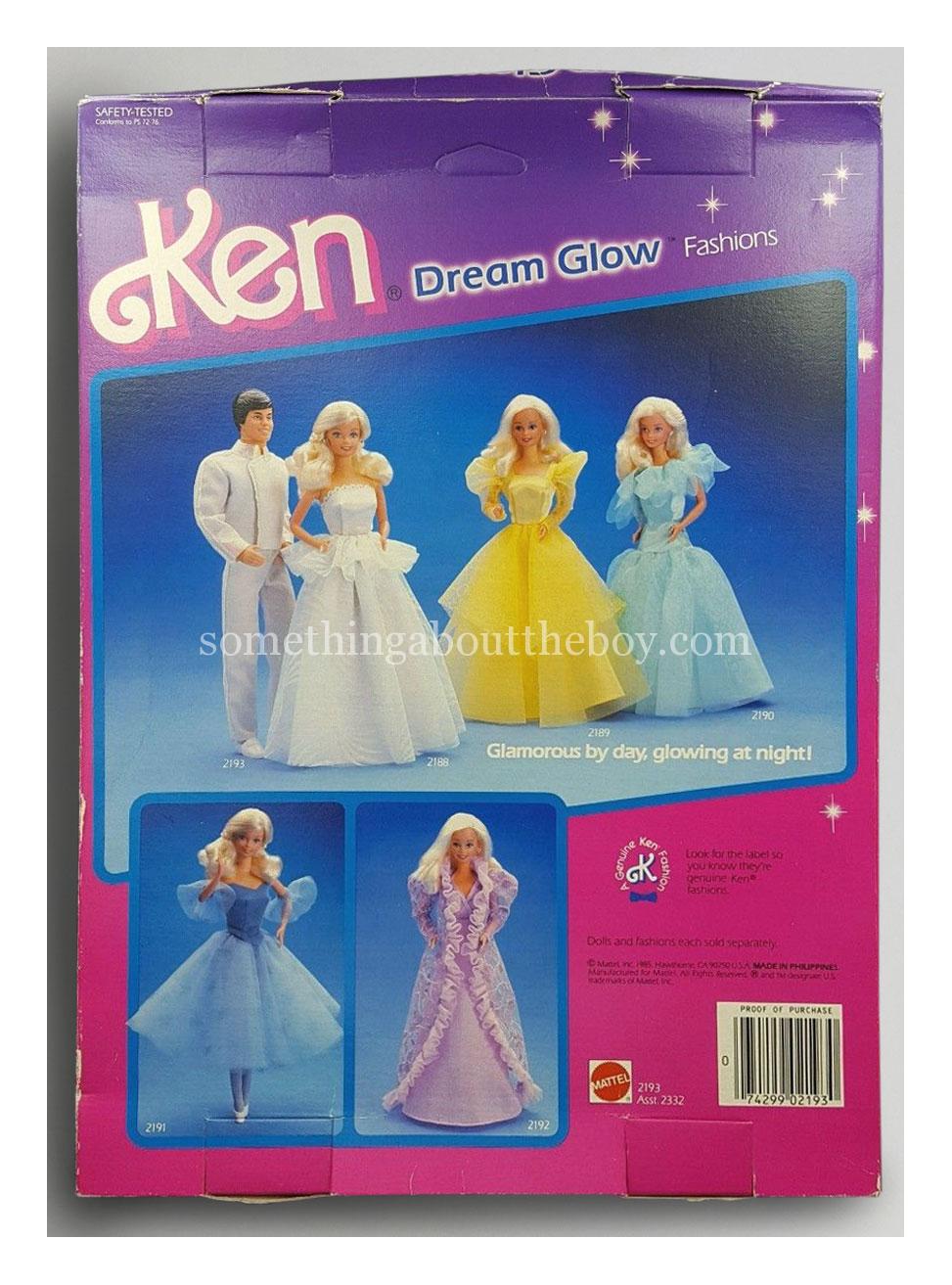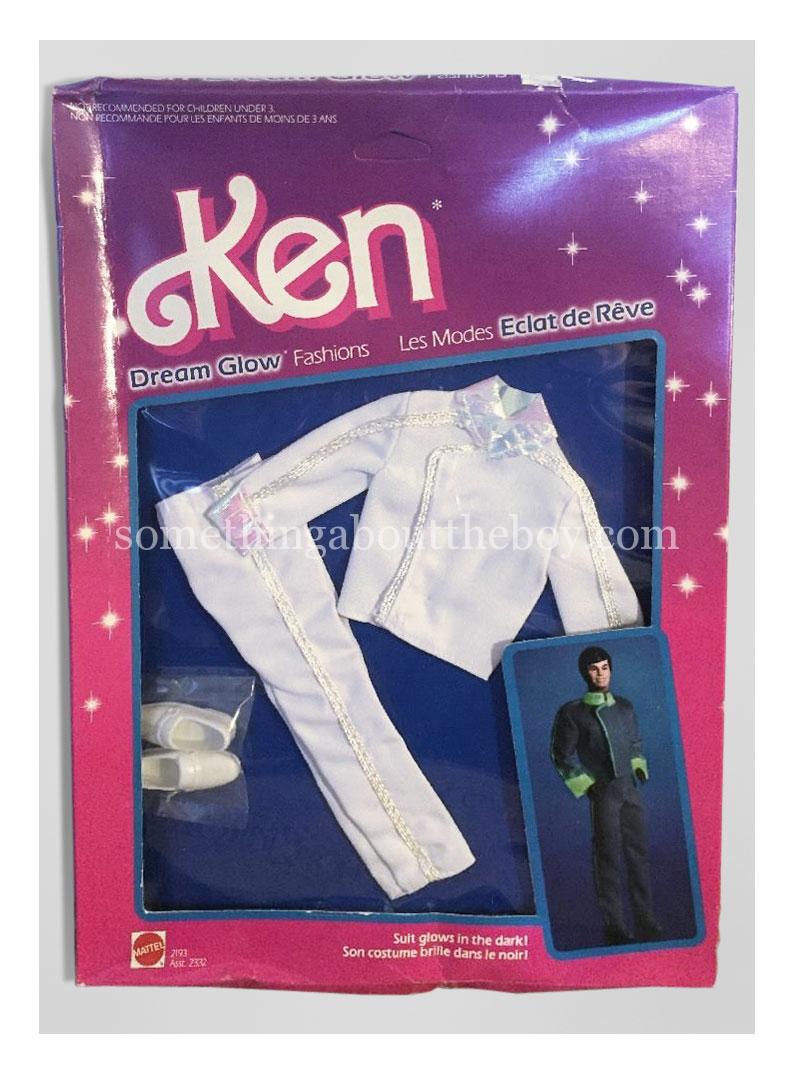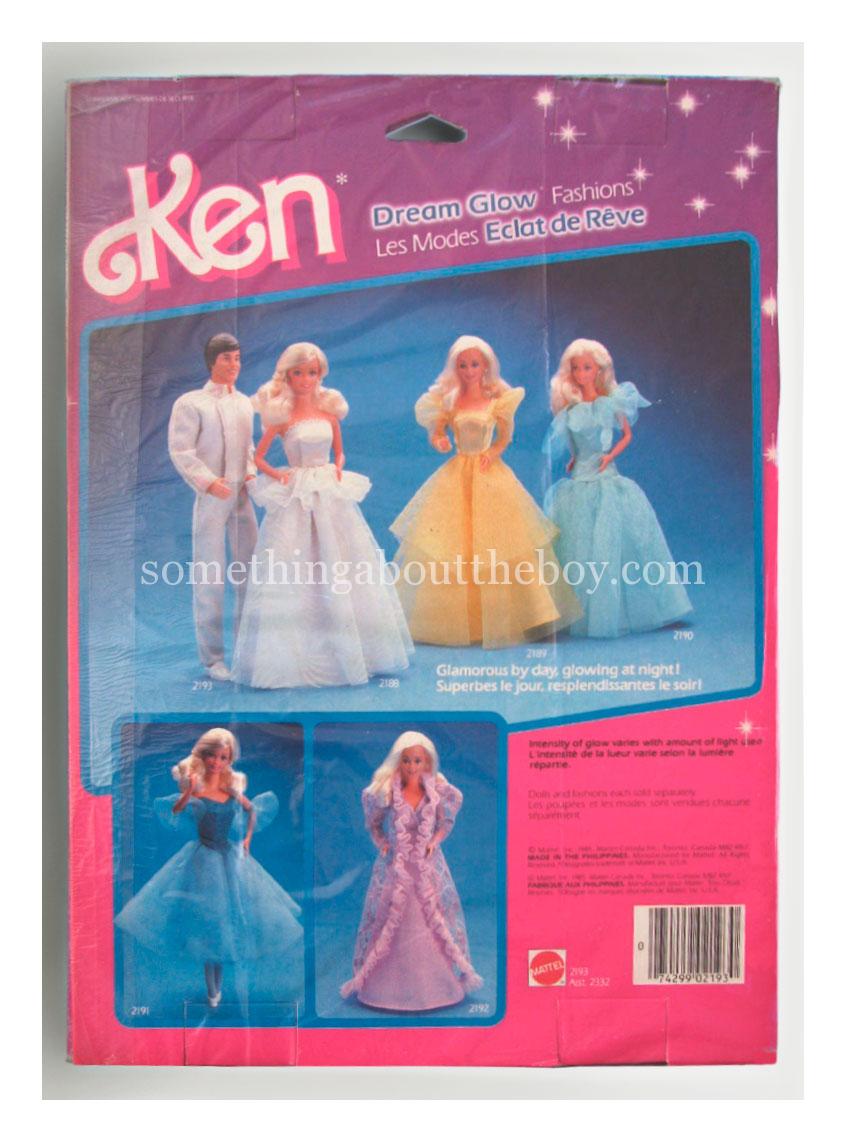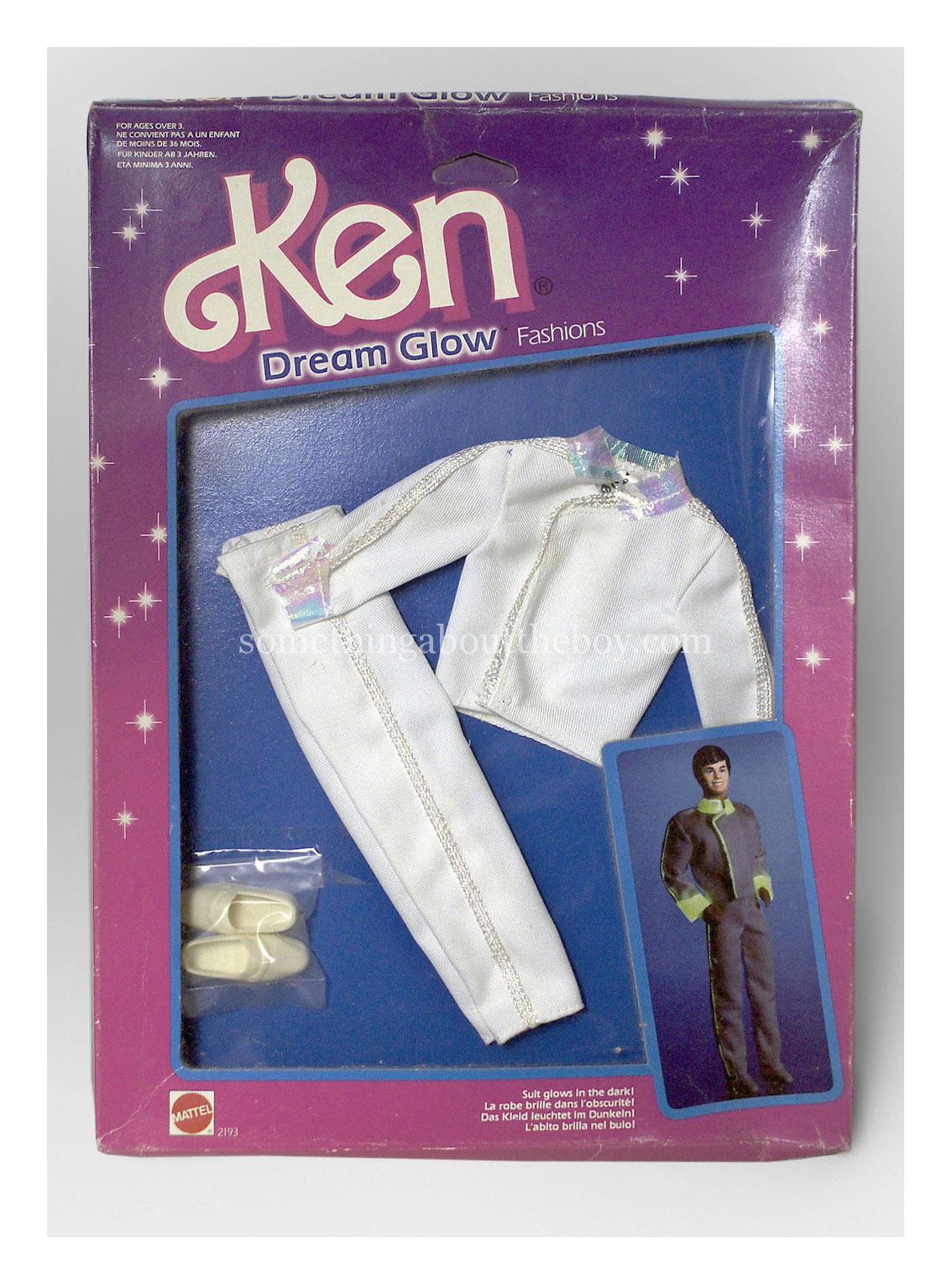 ---
TWICE AS NICE
TWICE AS NICE #2304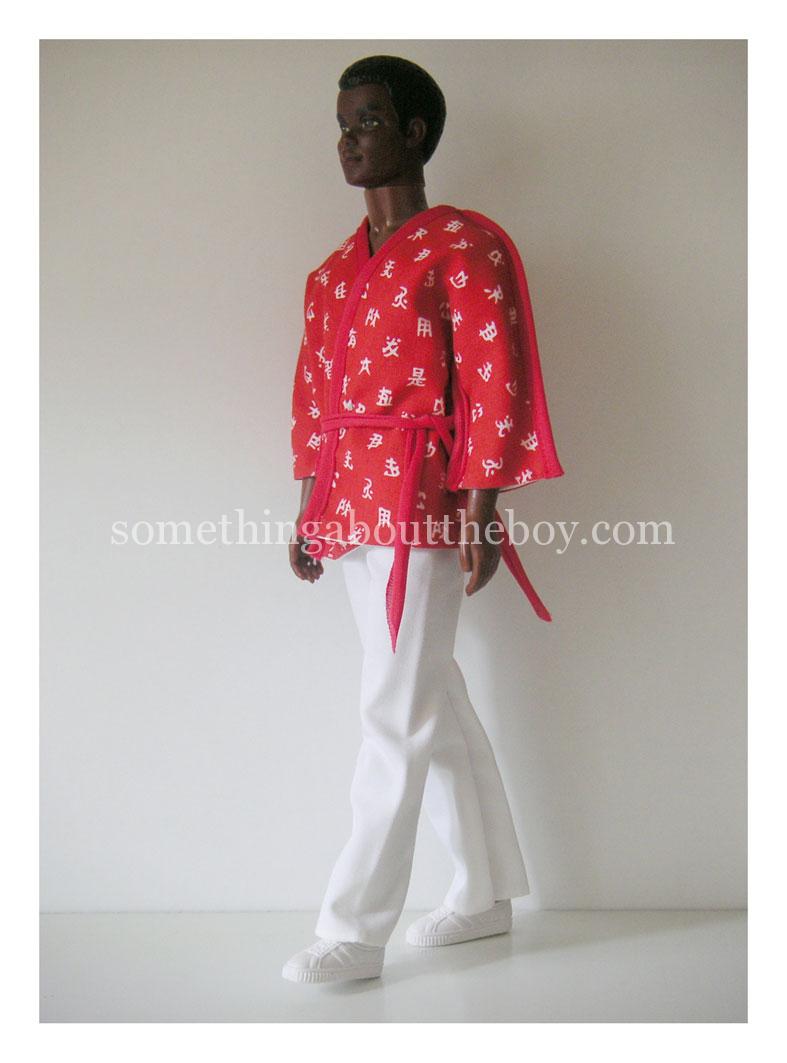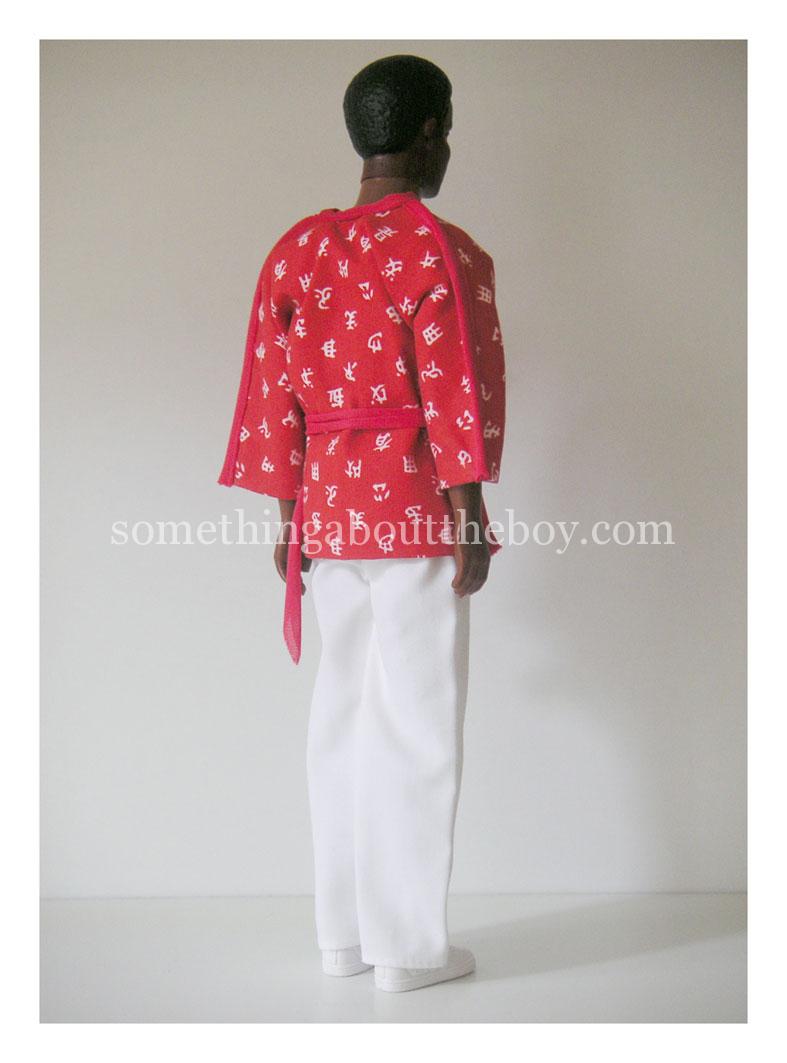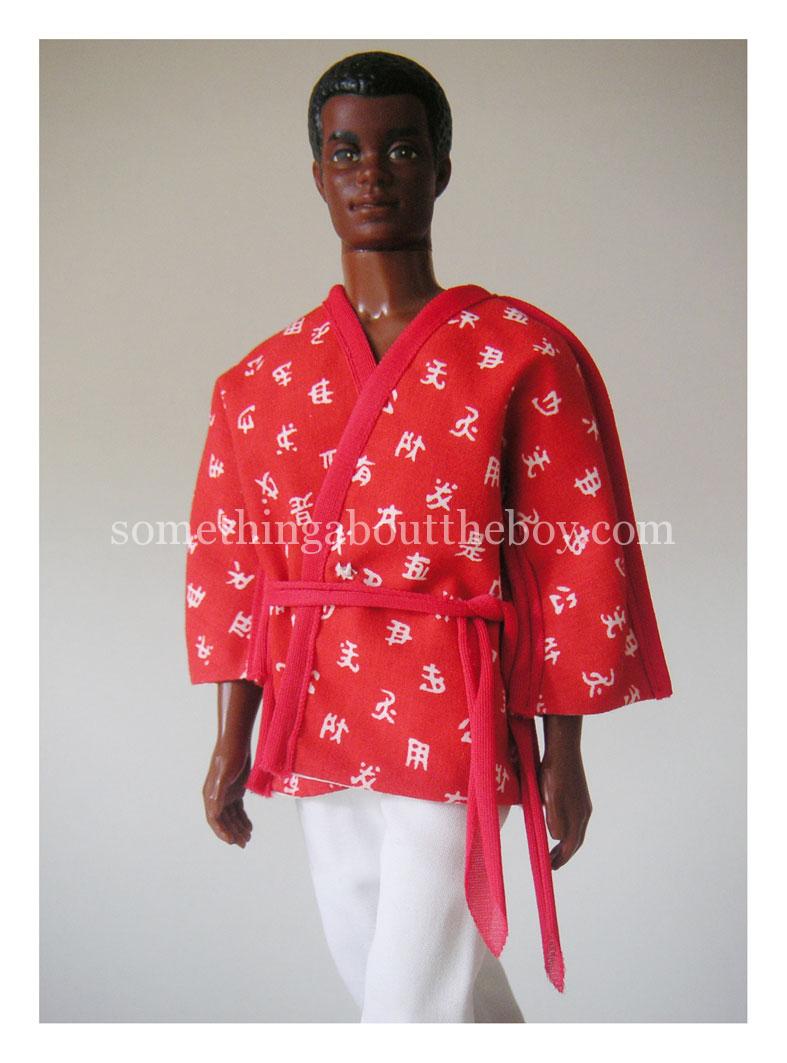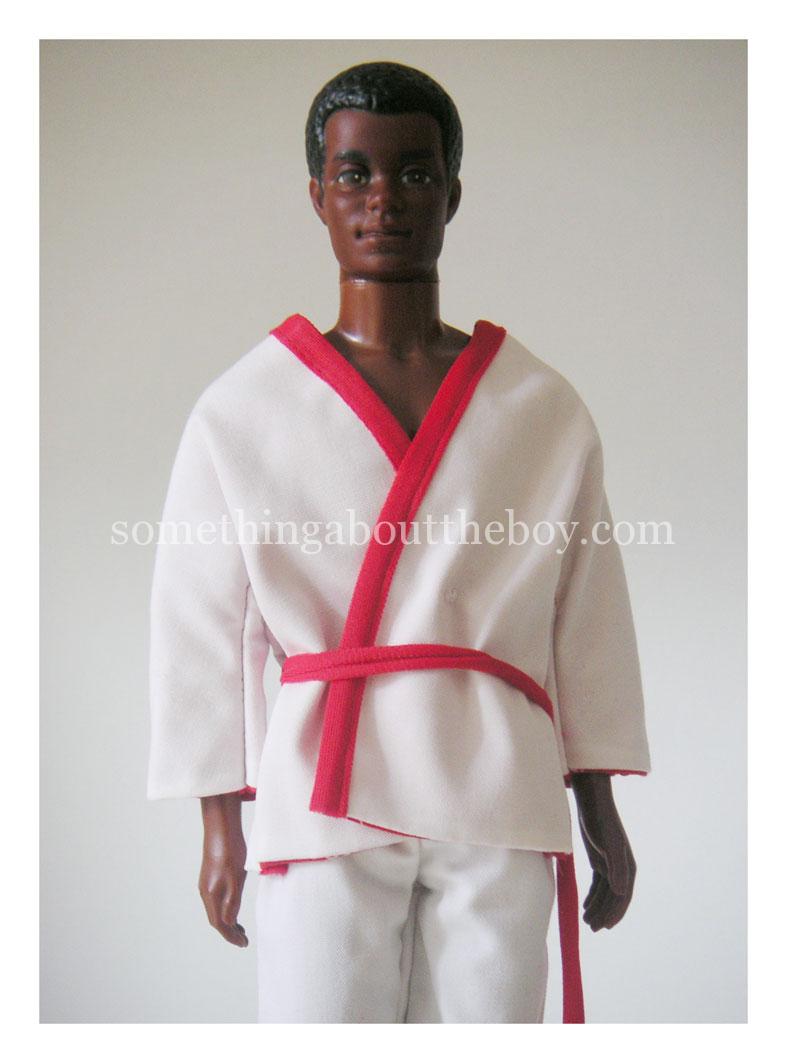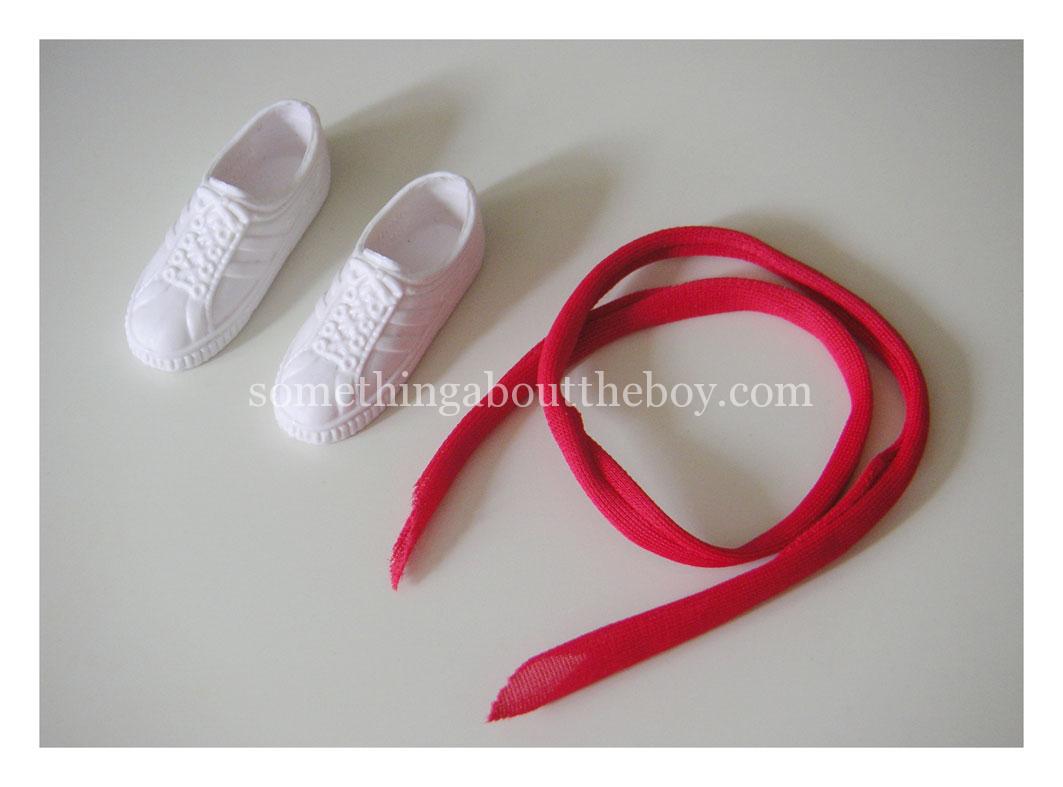 ---
TWICE AS NICE #2305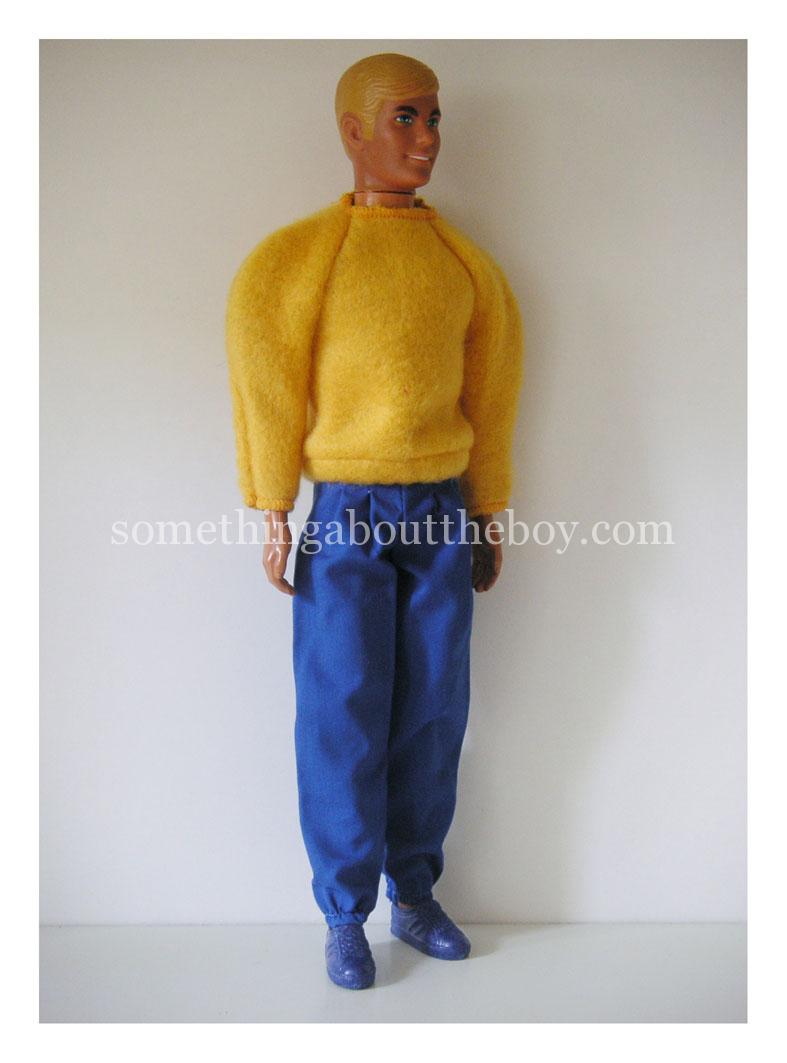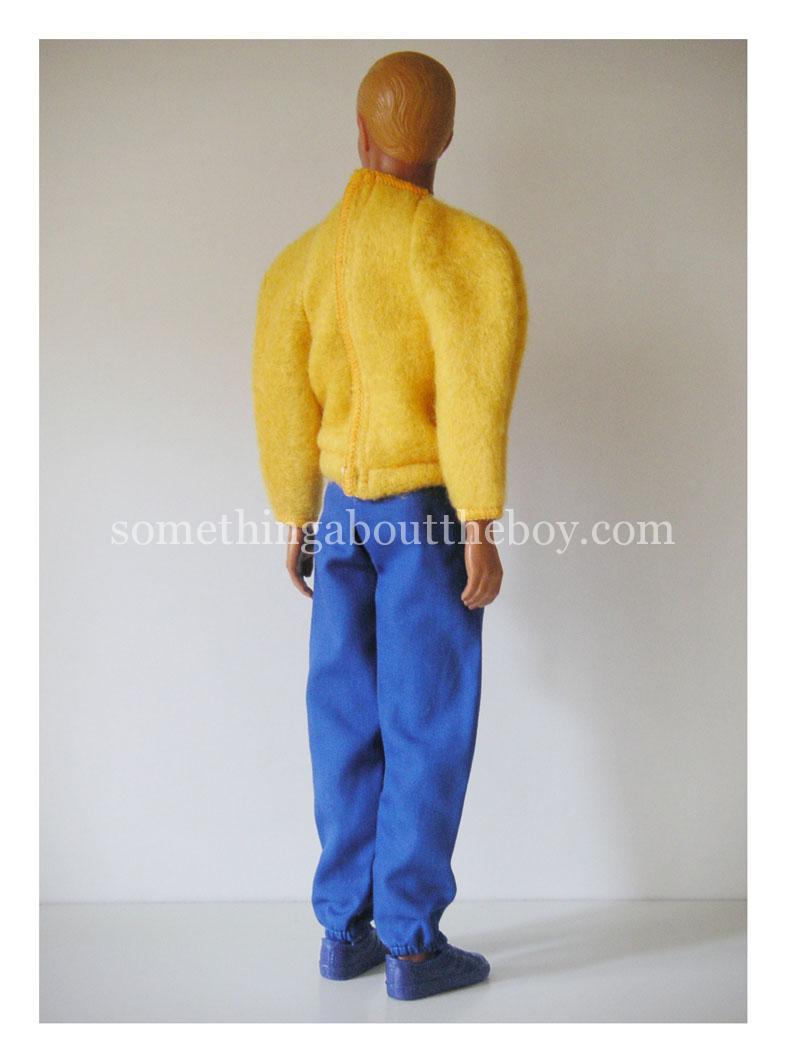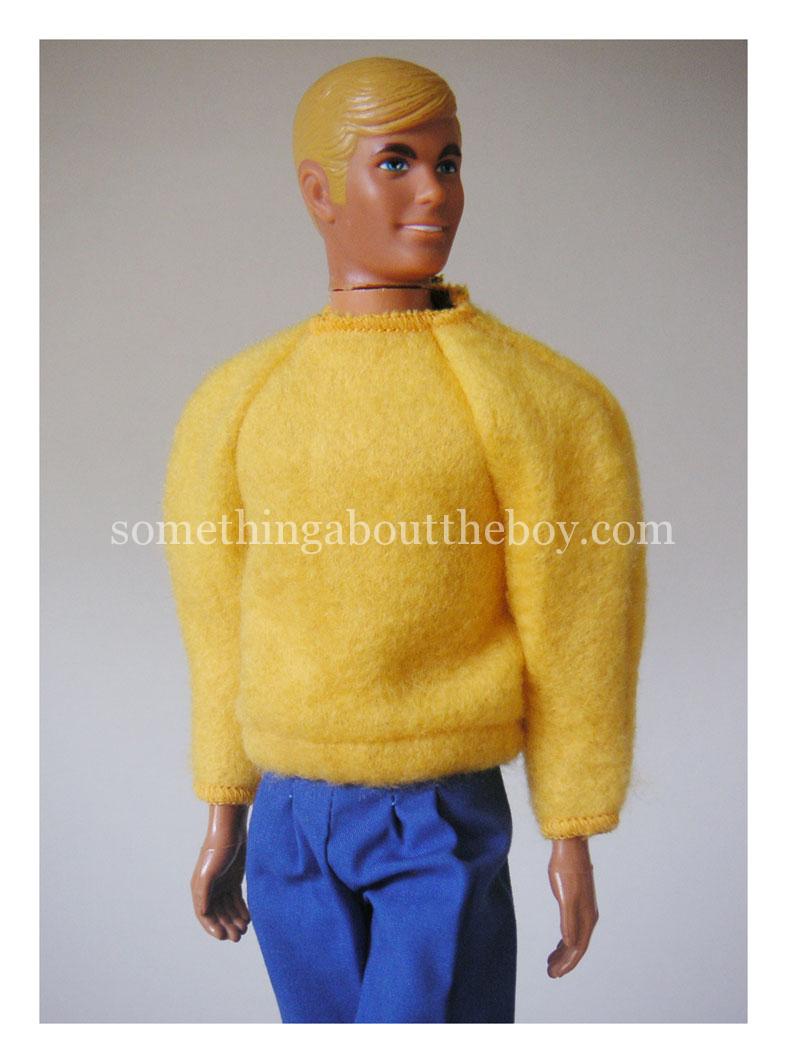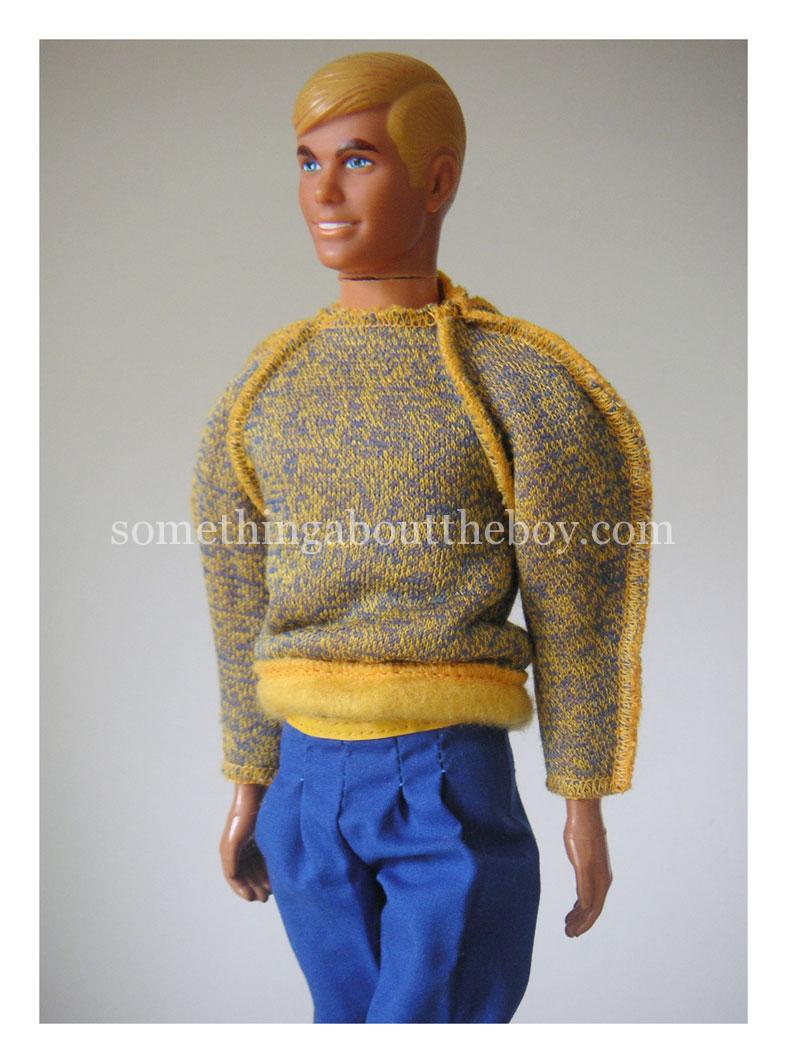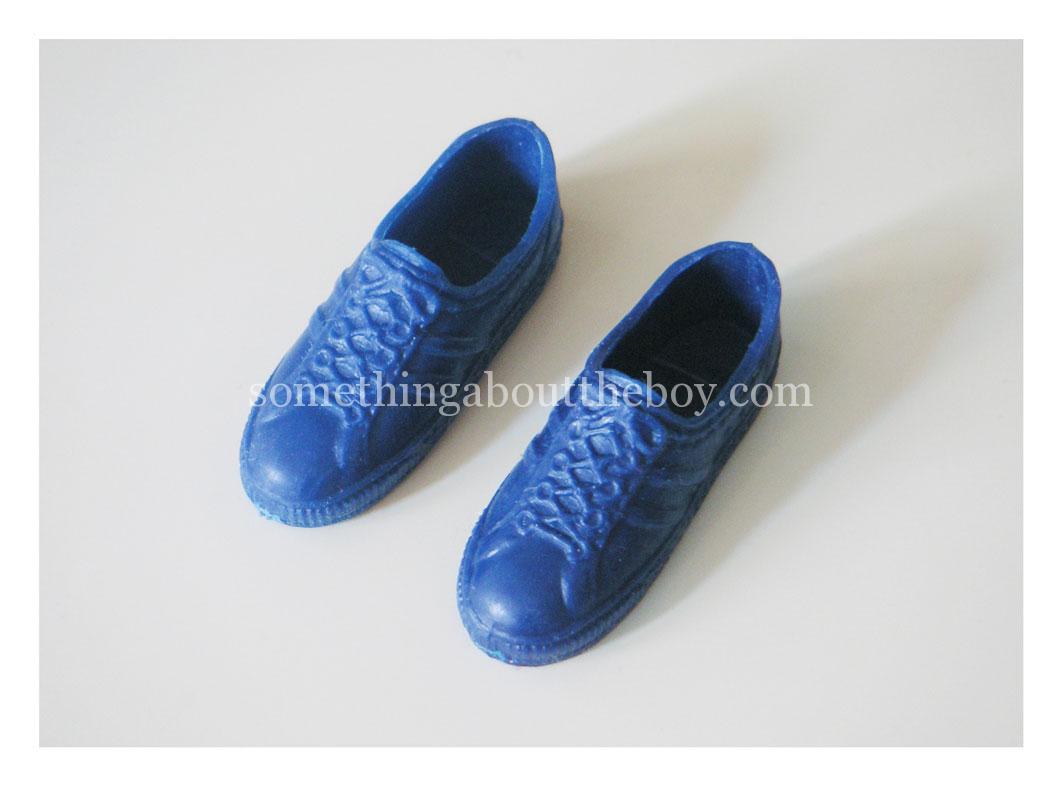 ---
TWICE AS NICE #2306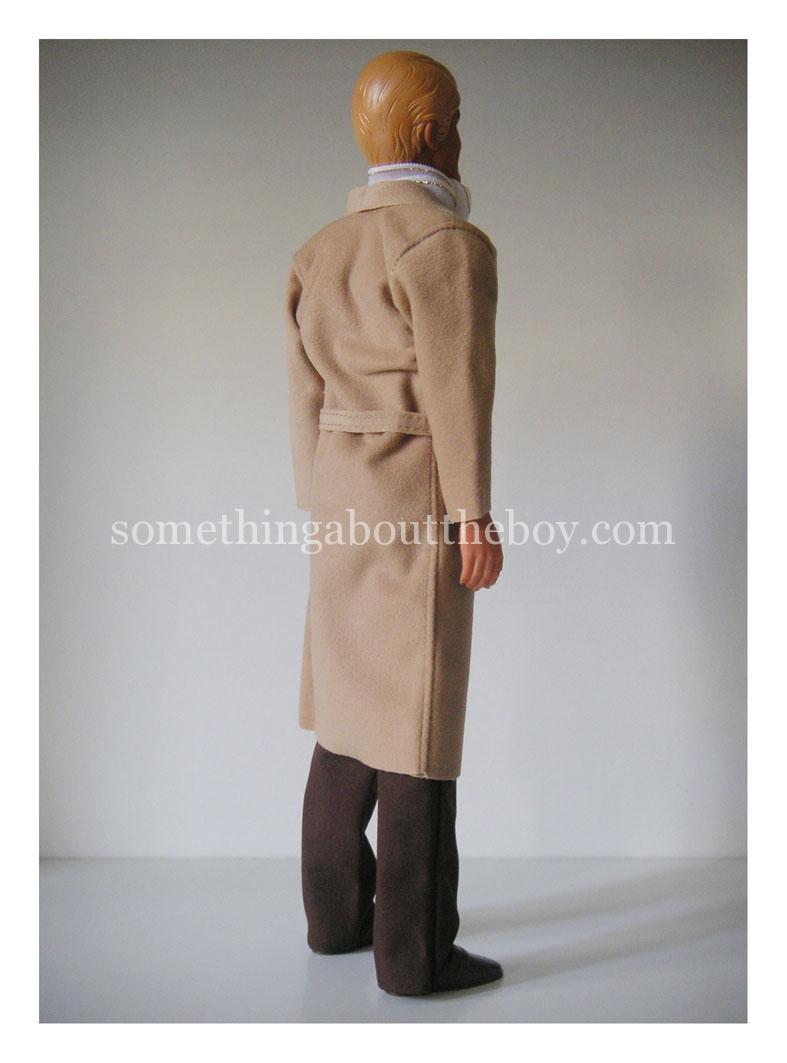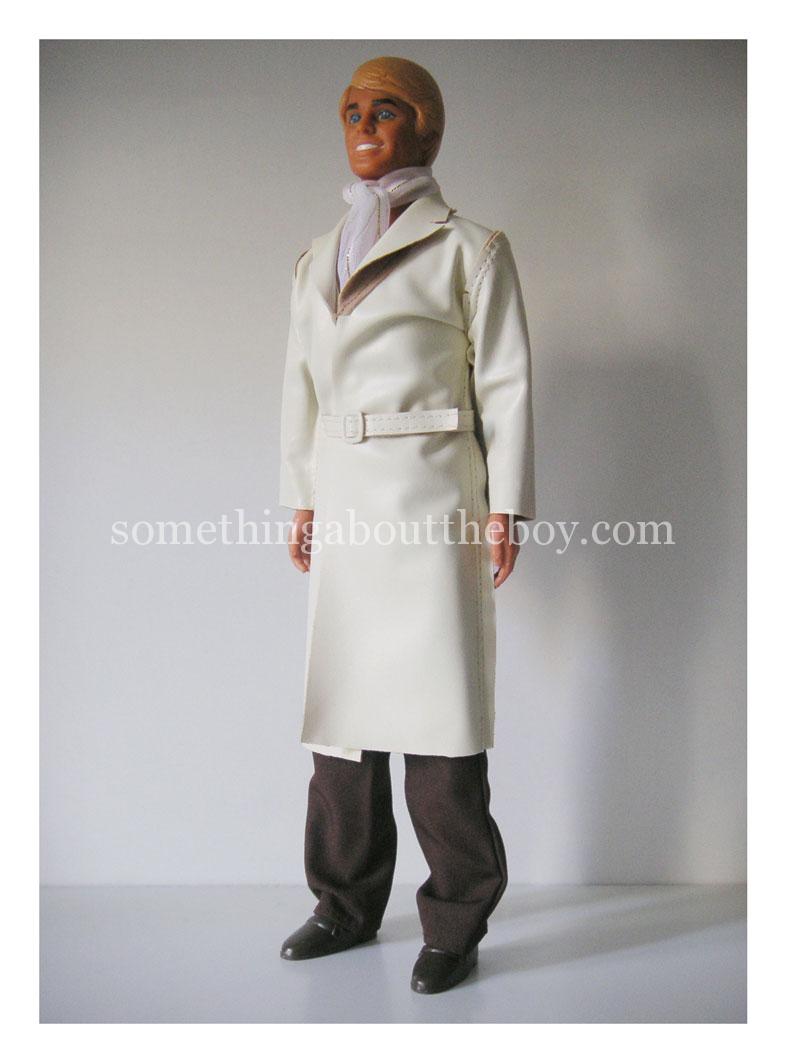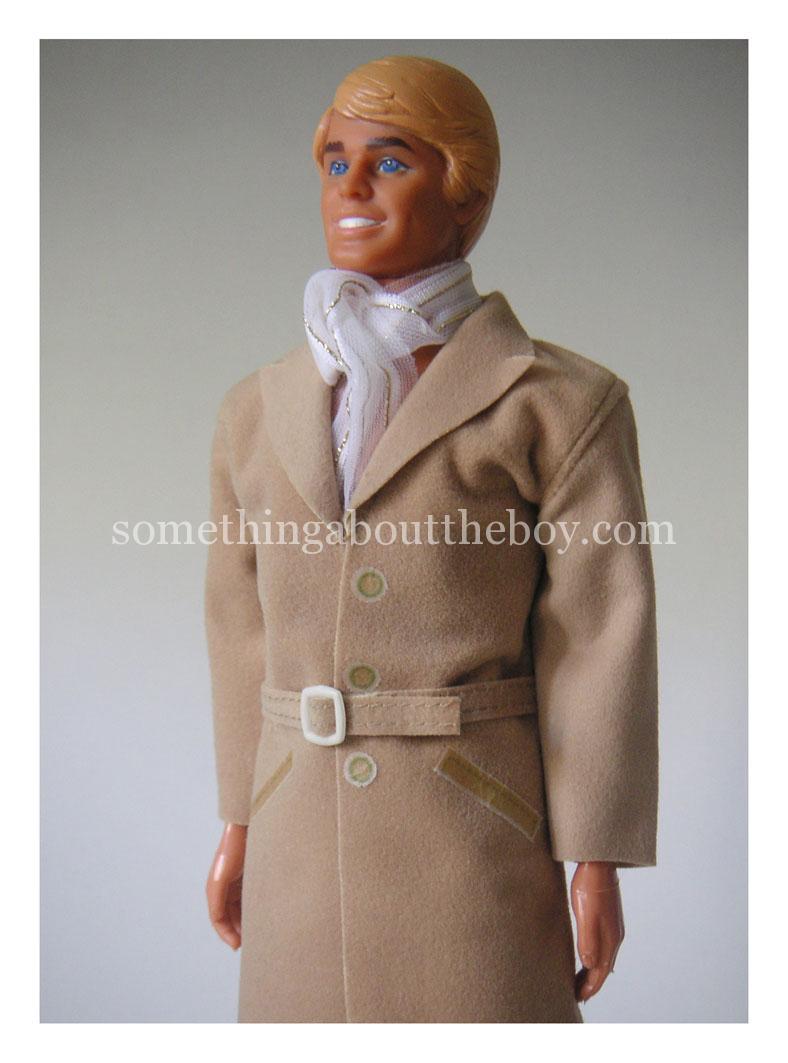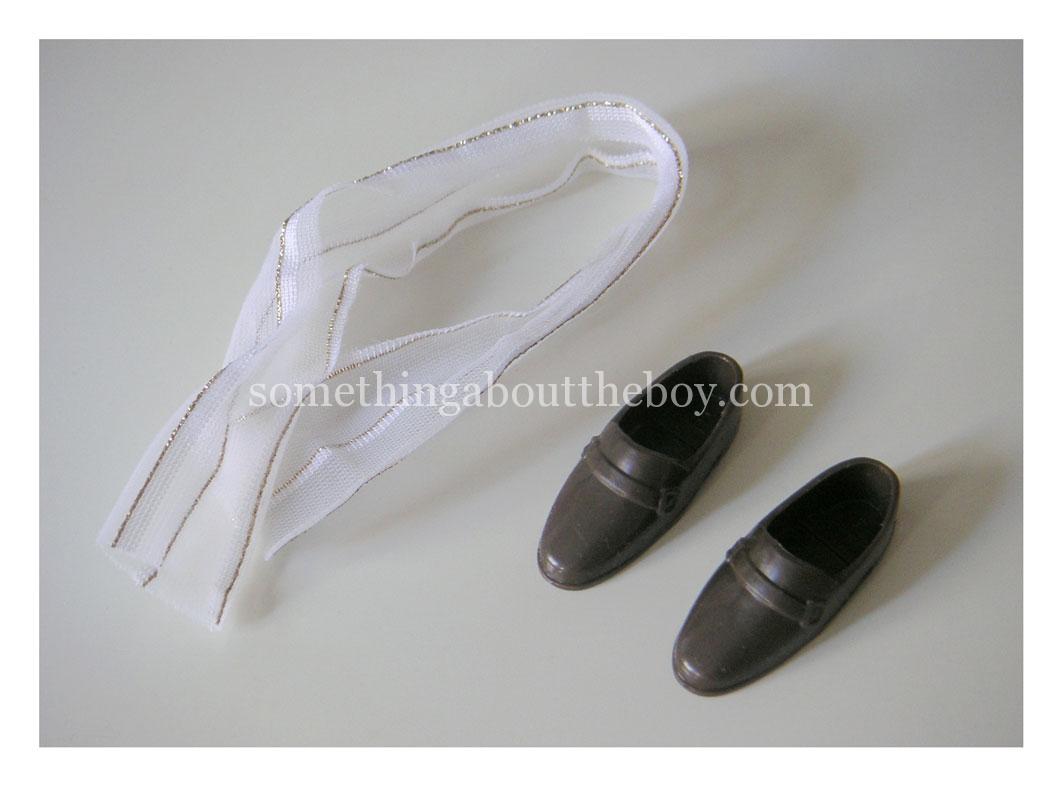 ---
TWICE AS NICE #2307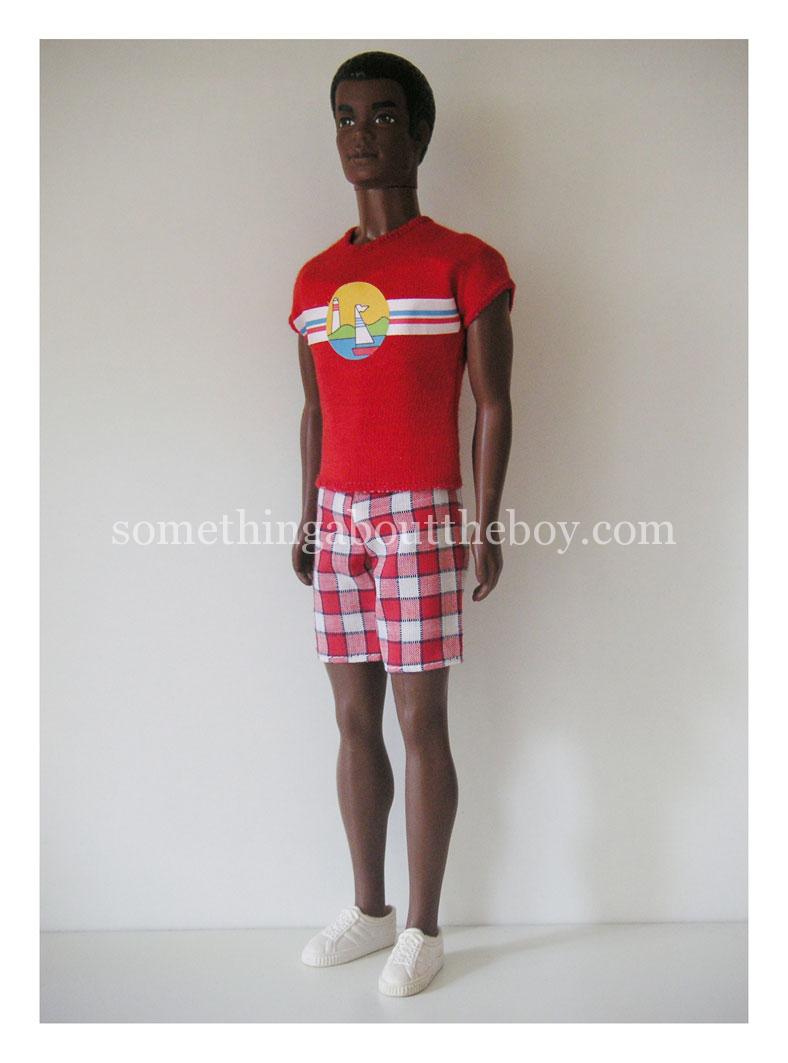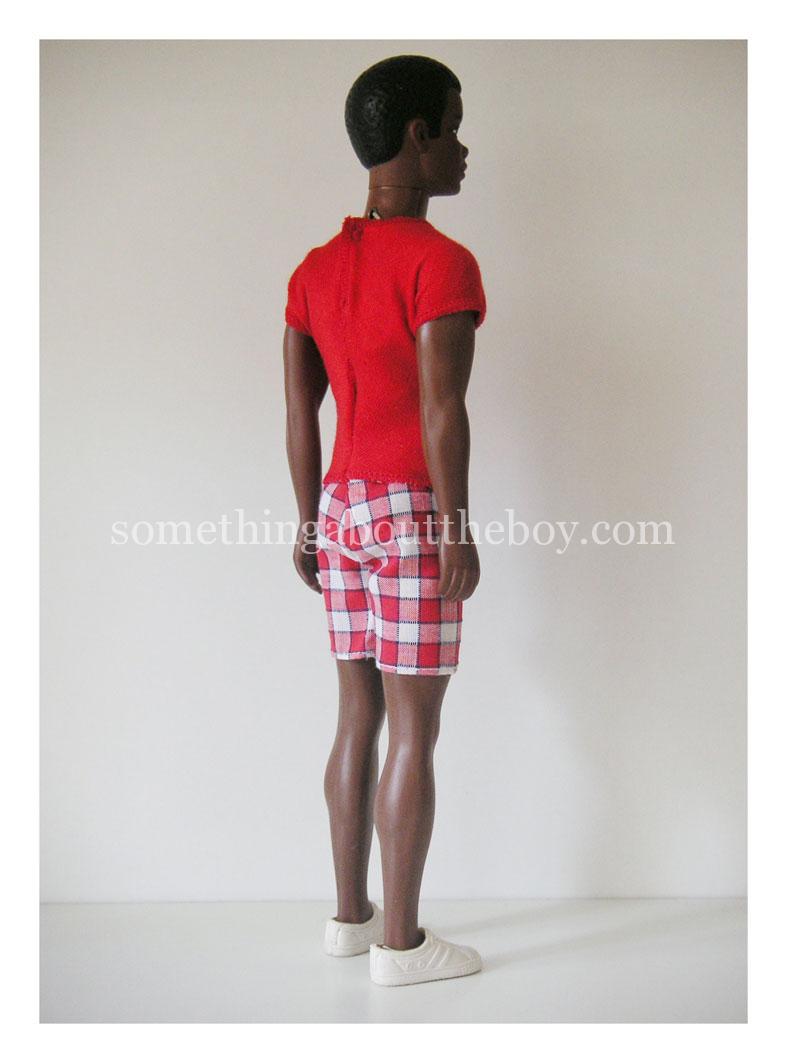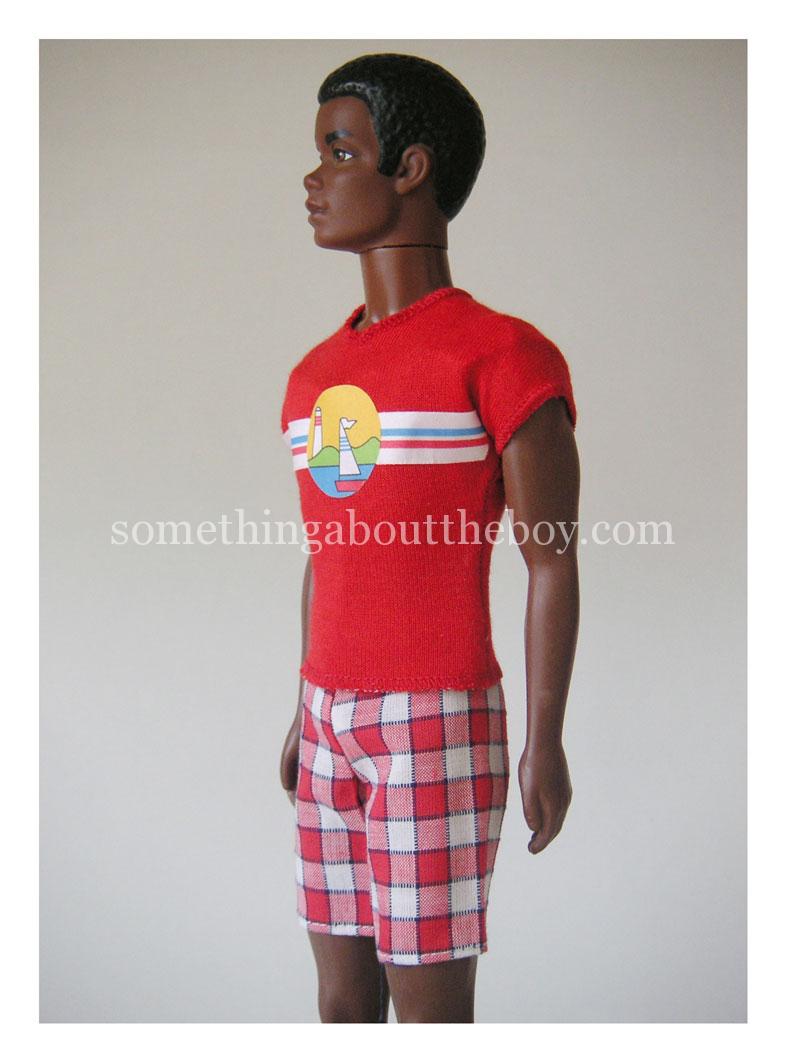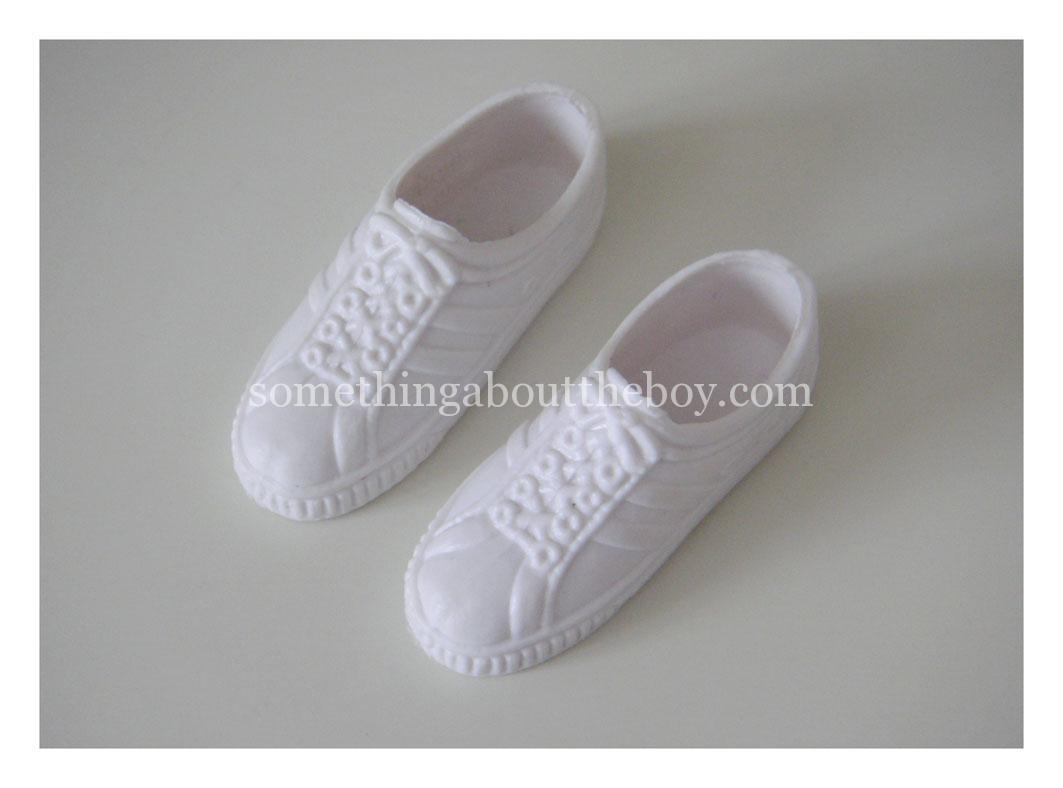 ---
TWICE AS NICE #2308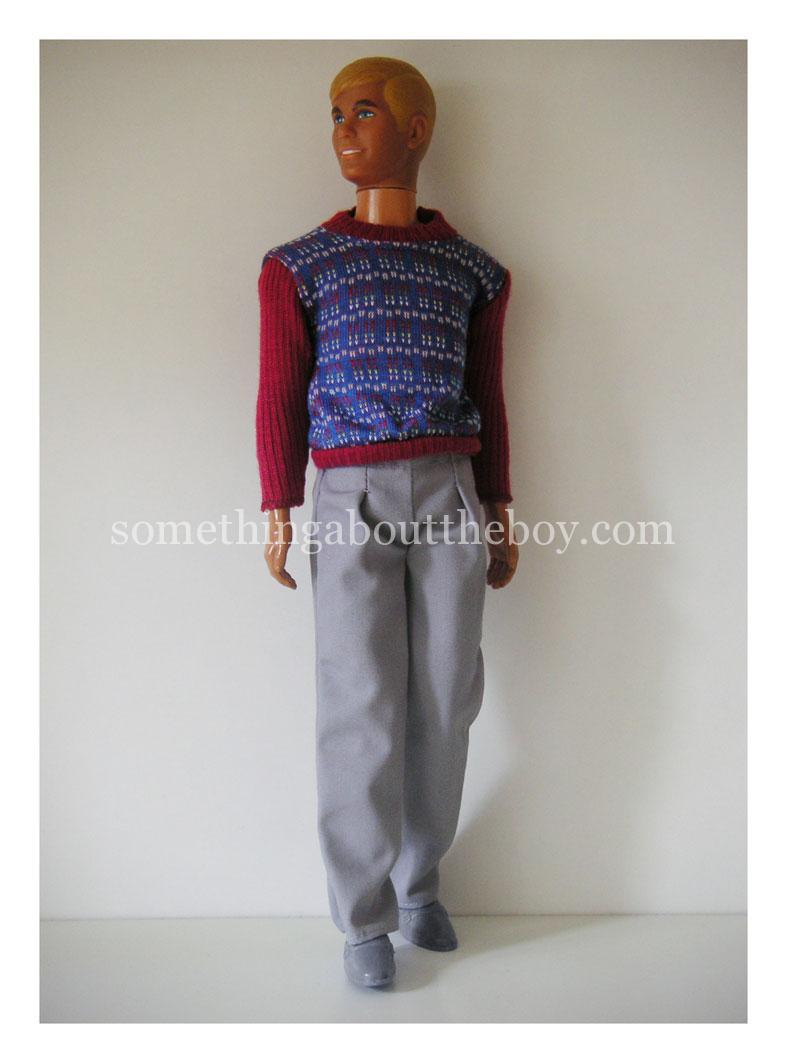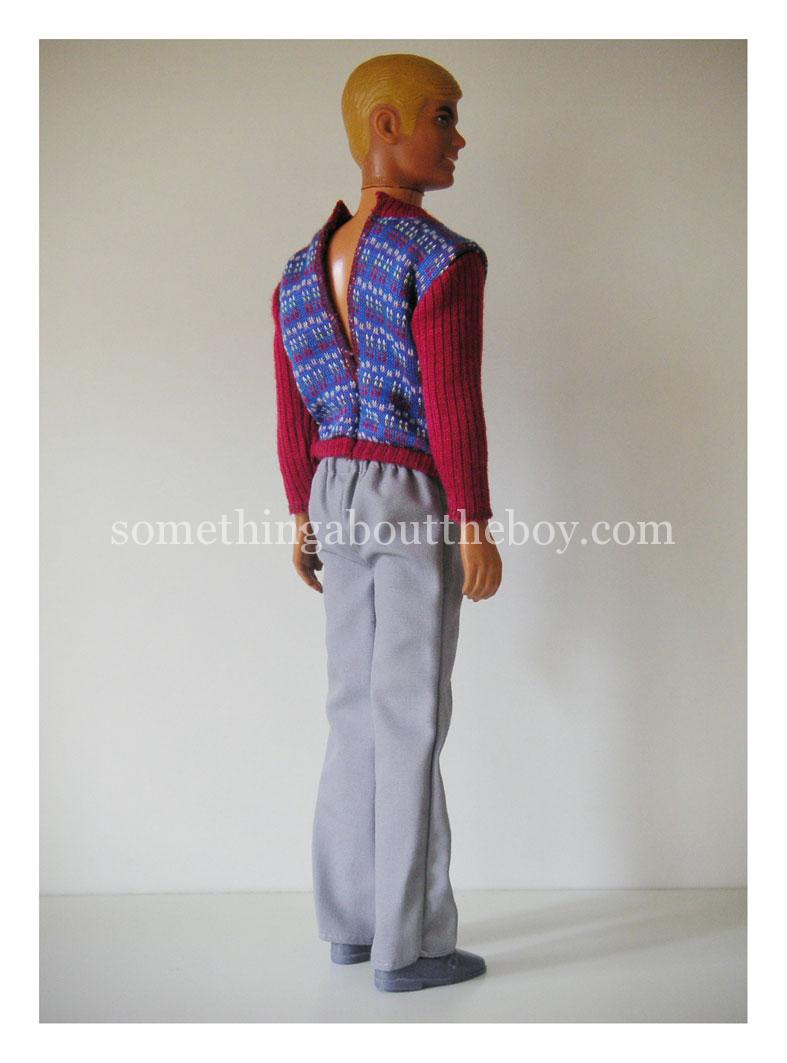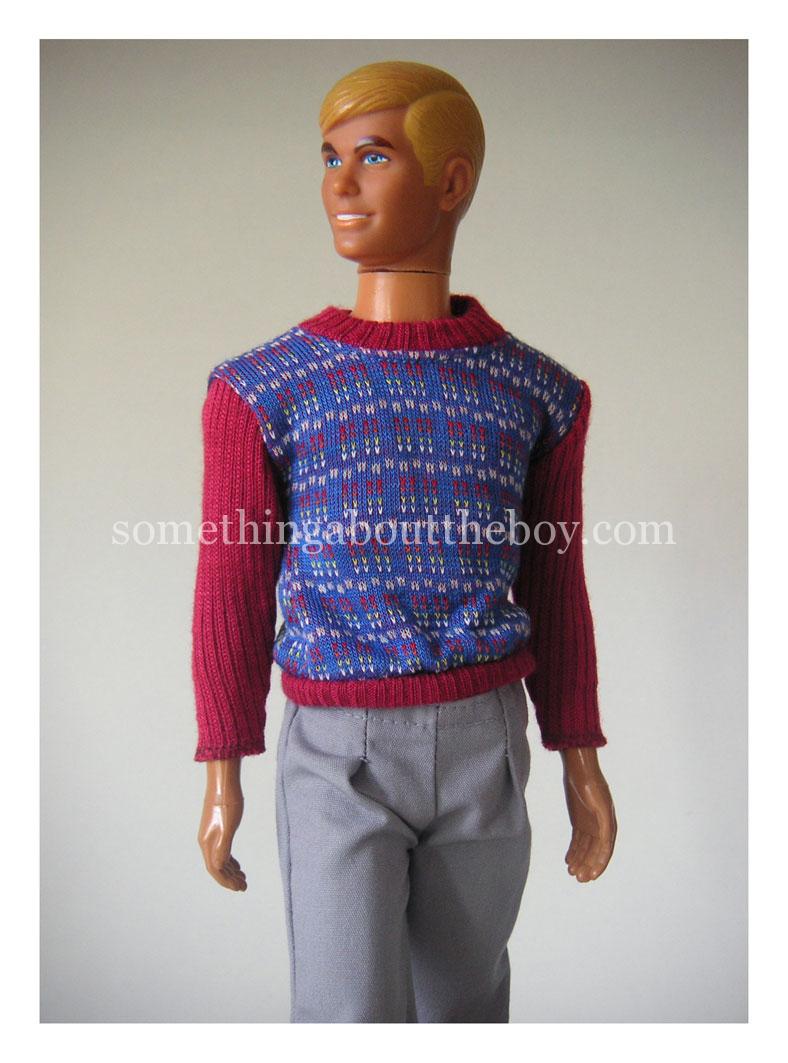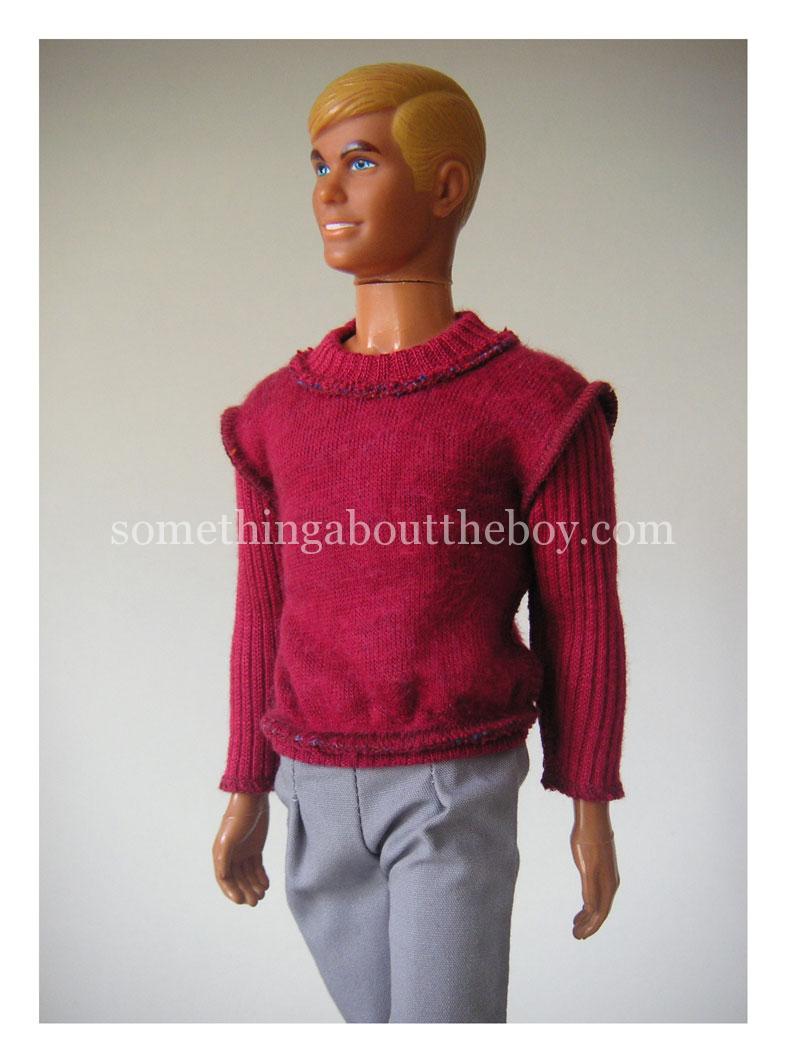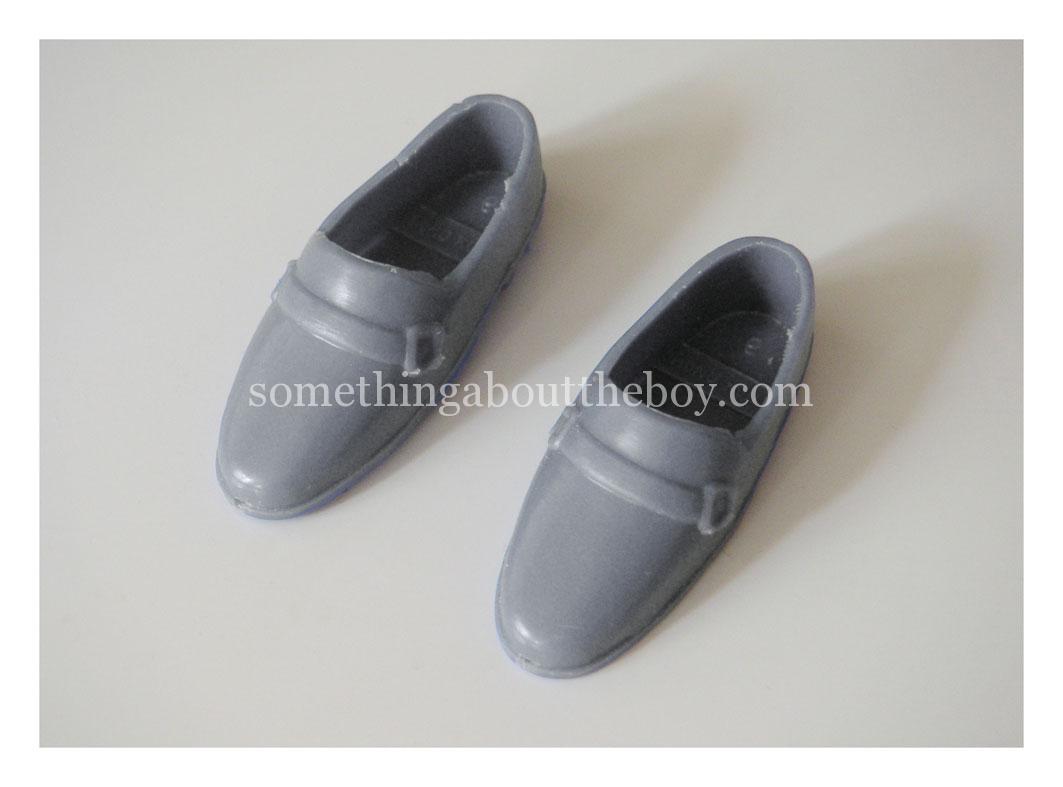 ---
TWICE AS NICE #2309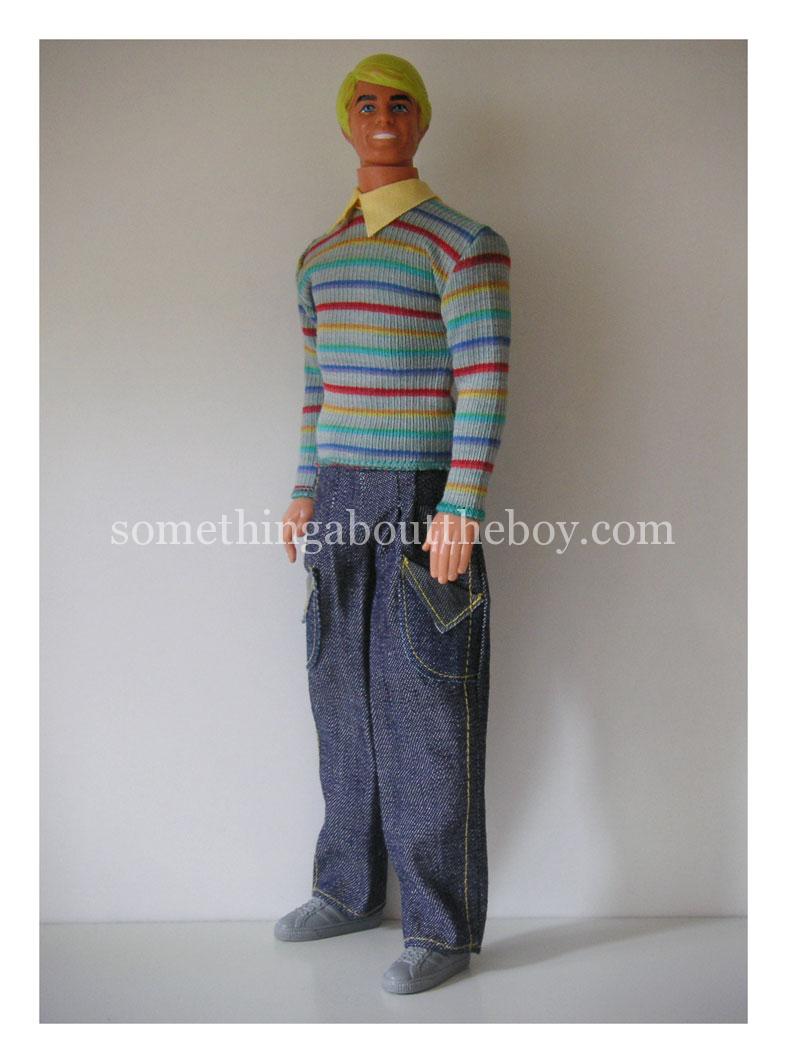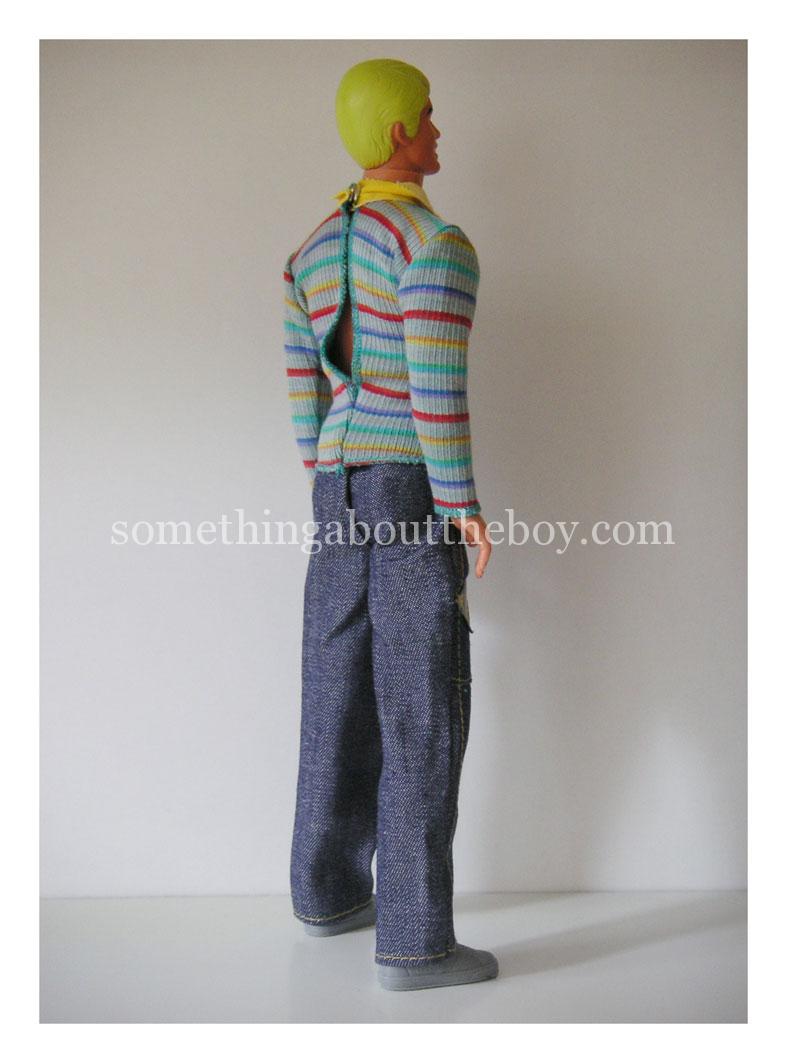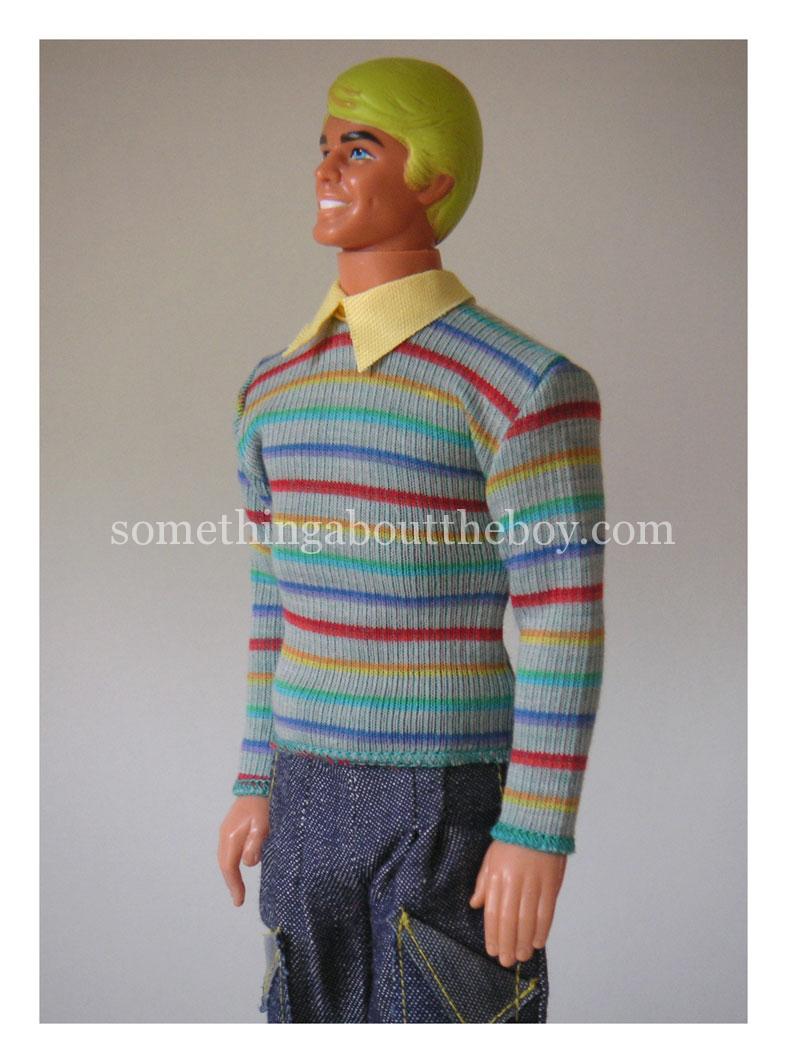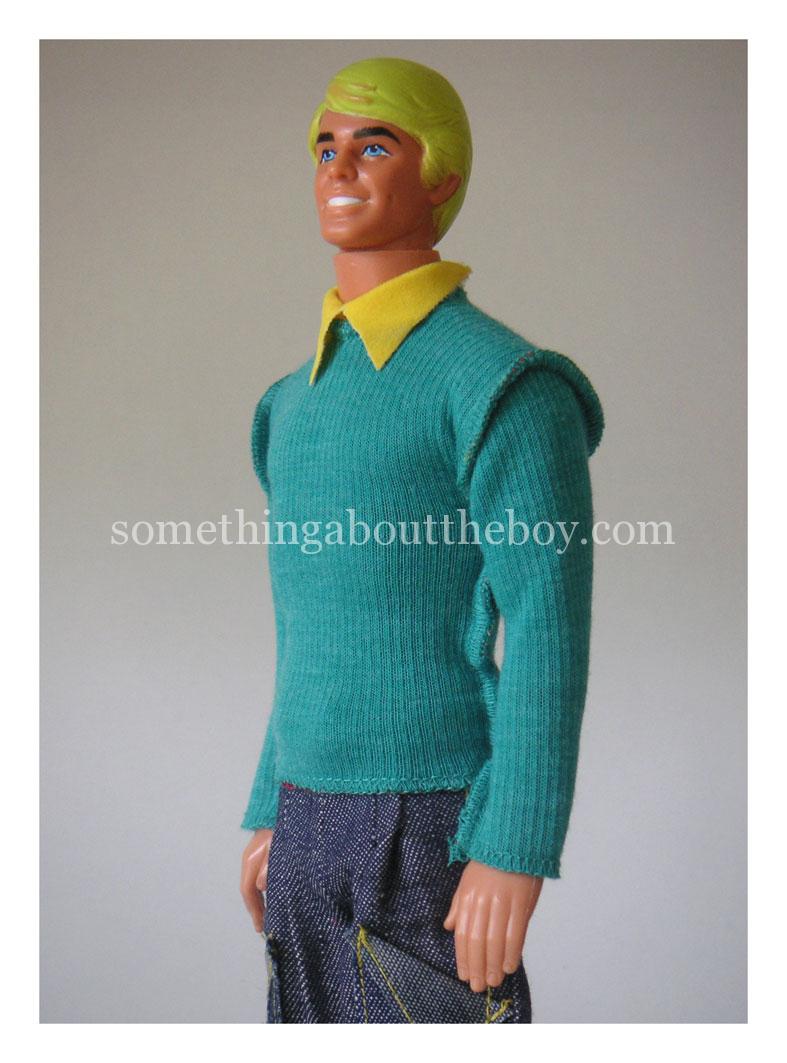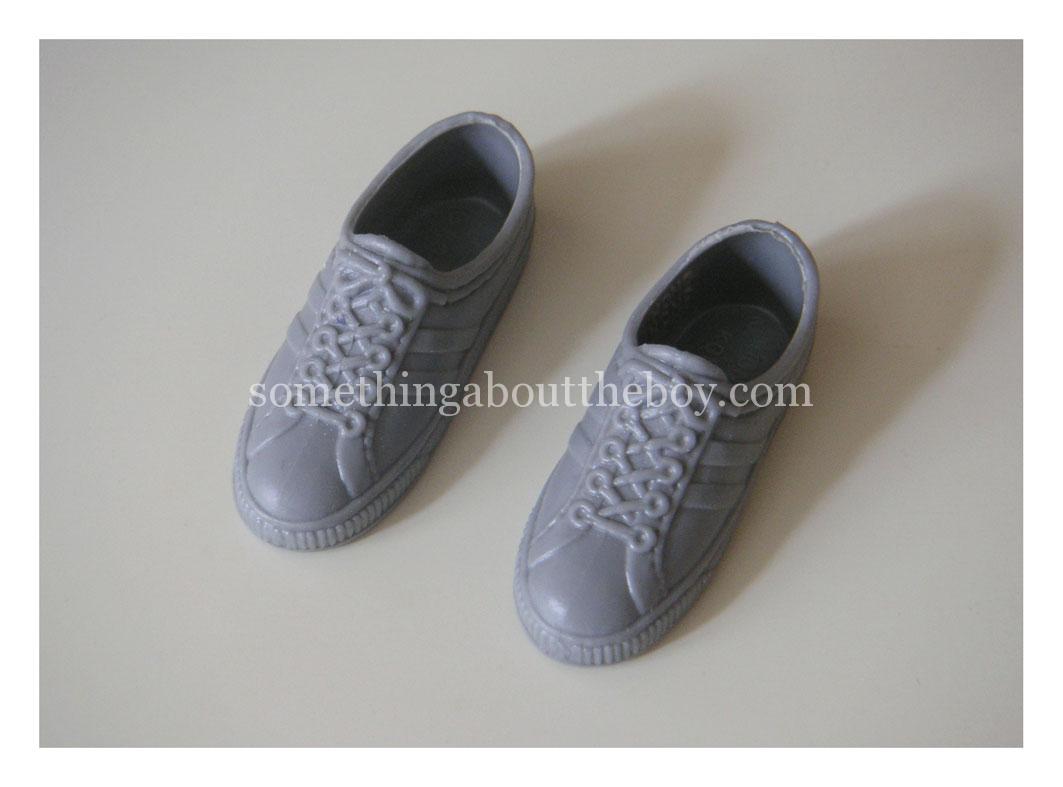 The European versions look almost identical from the front. Some however do come with variation shoes, like the one featured below.
---
REVERSE OF TWICE AS NICE PACKAGING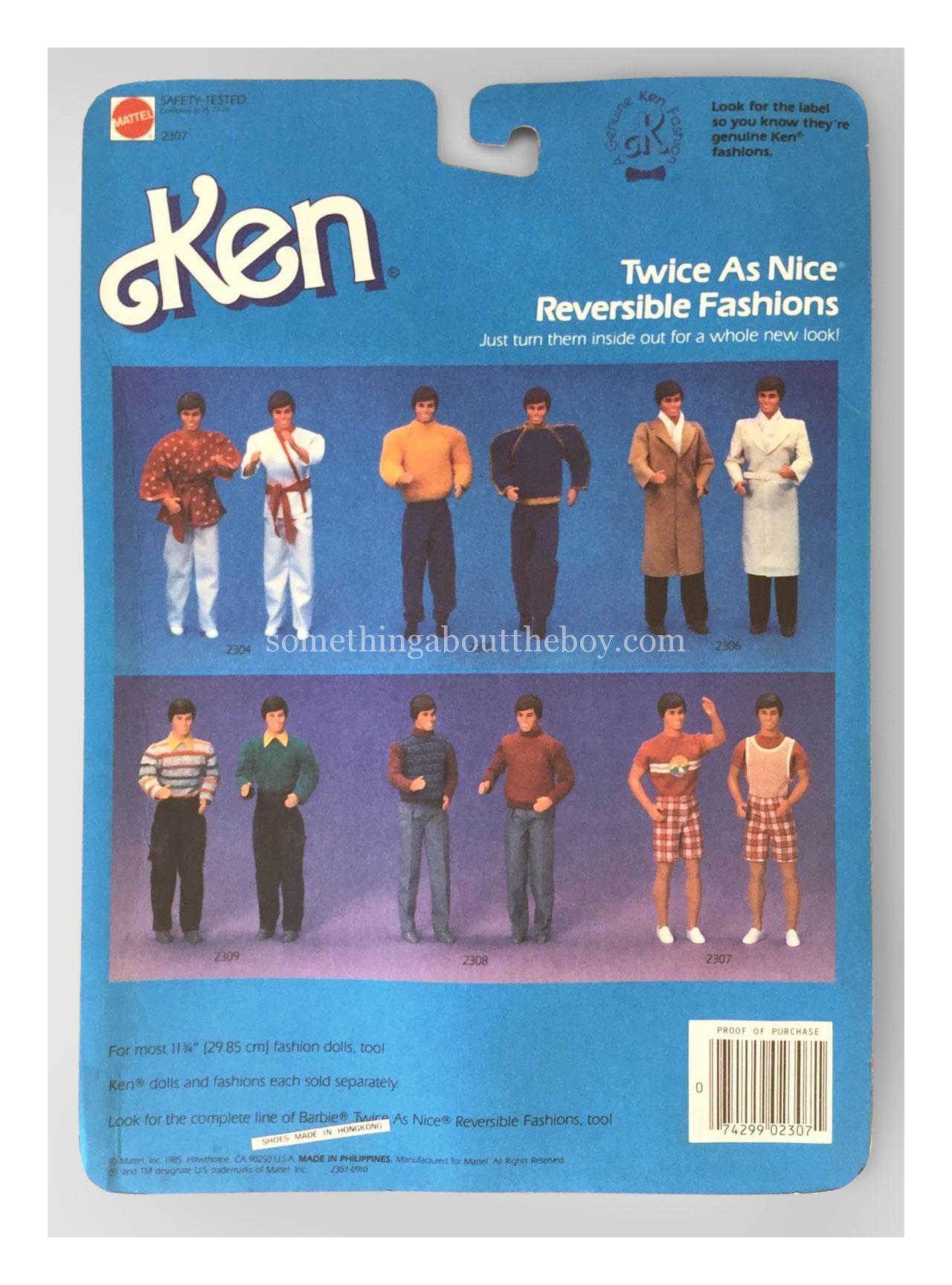 ---
FINISHING TOUCHES
City Nights #2774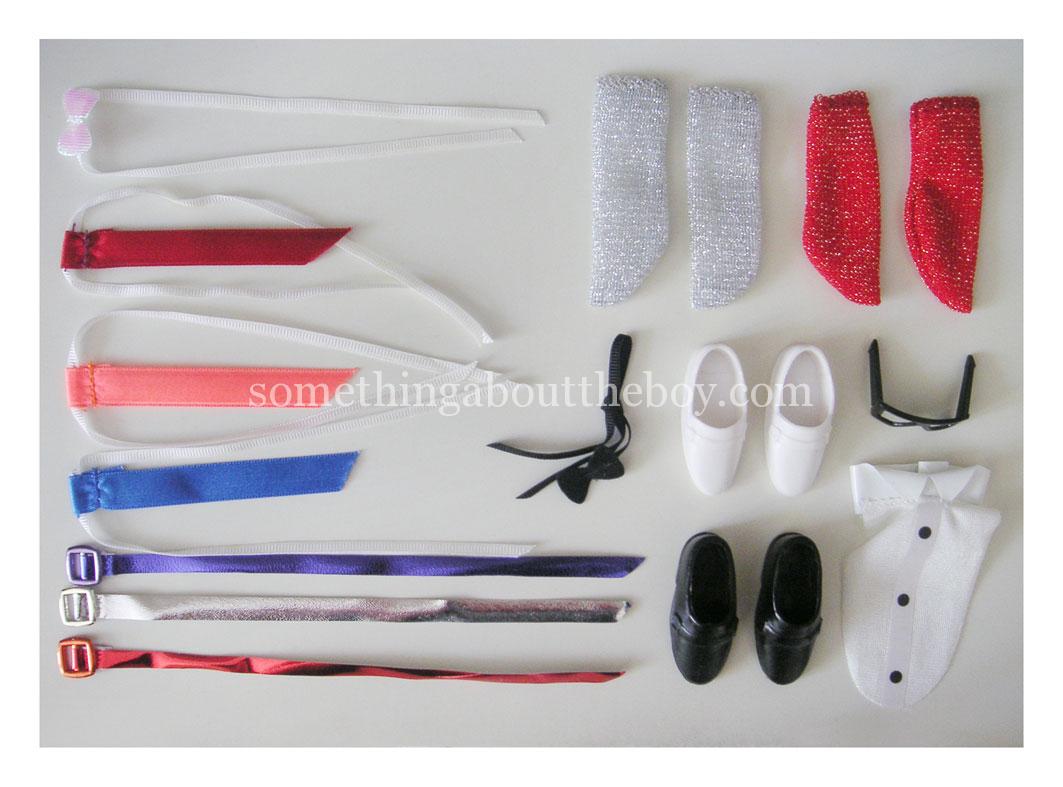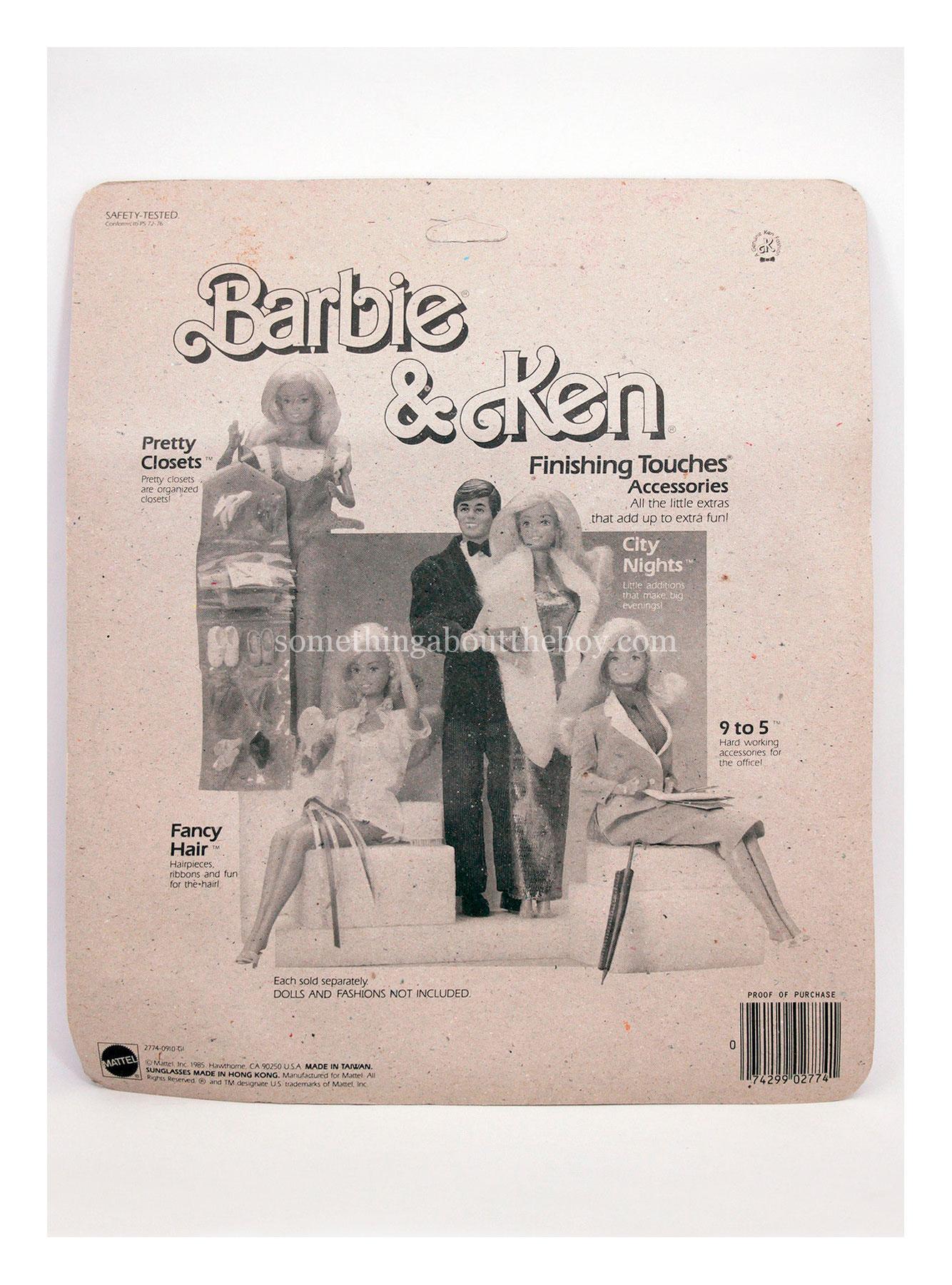 ---
THE KMART FASHION CLASSICS
Kmart sold an exclusive Fashion Classics series. They are dated 1986, so were either released in late 1986, or 1987. I can't be sure until I discover some printed reference, like a Kmart catalogue. There are a vast amount of variations in the fabrics used, many of which are shown here, but there are undoubtedly more.
FASHION CLASSICS #2892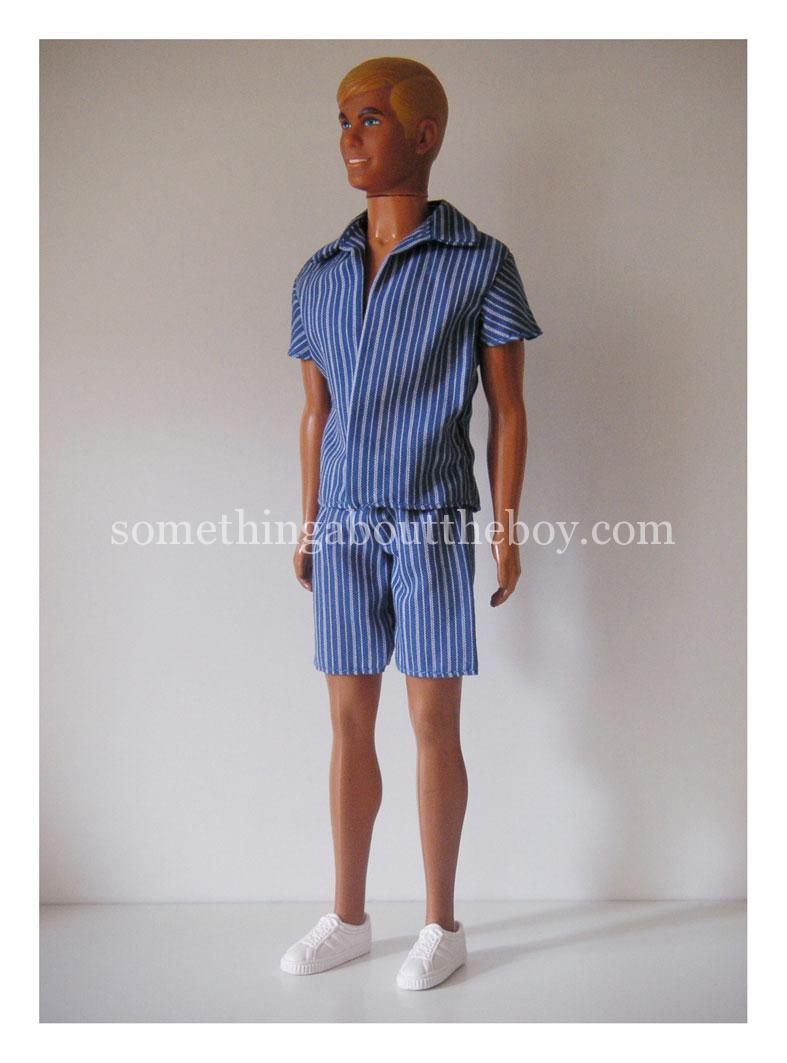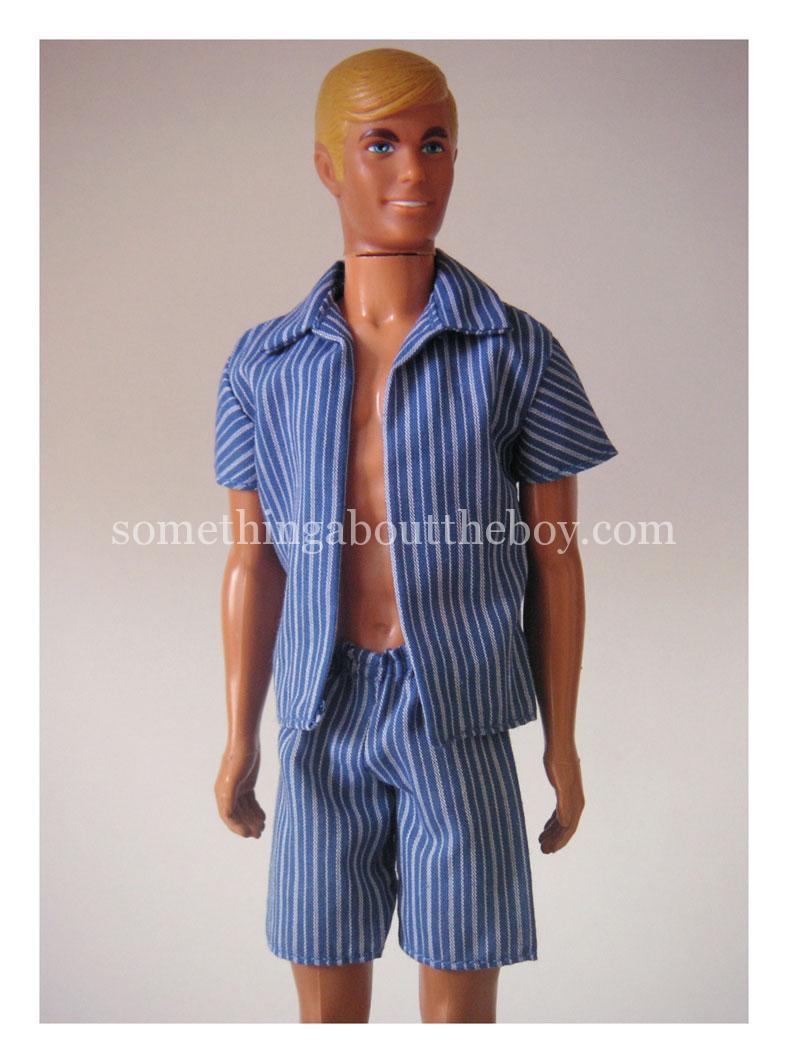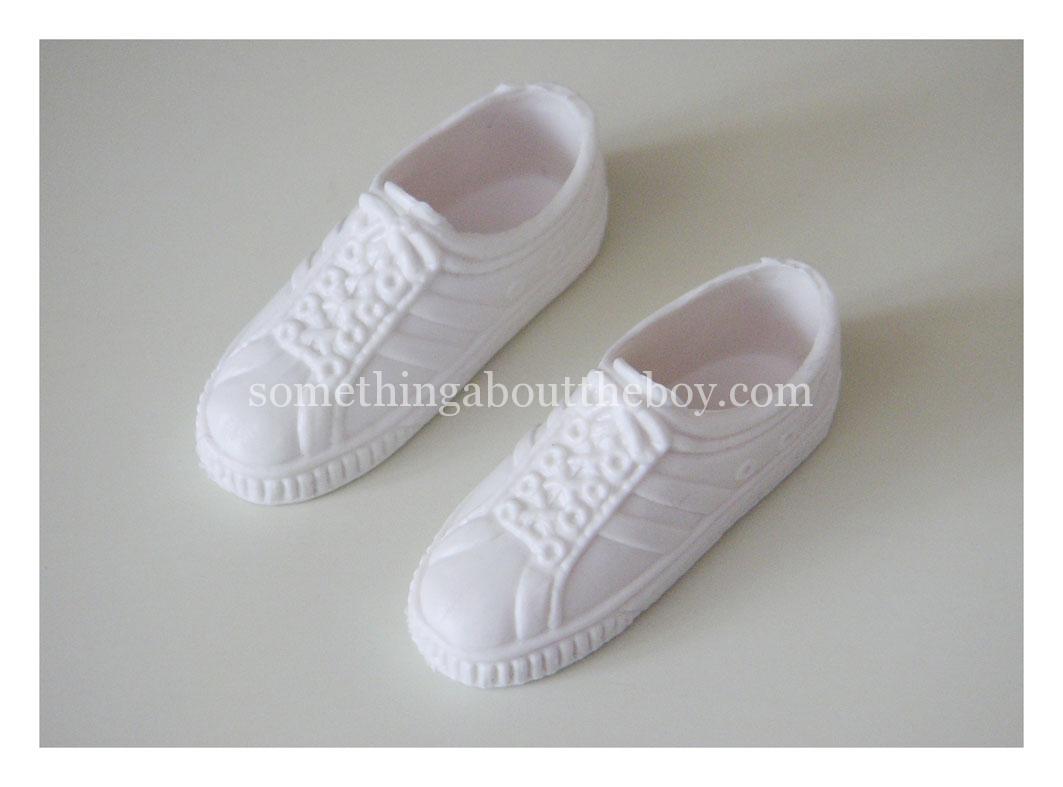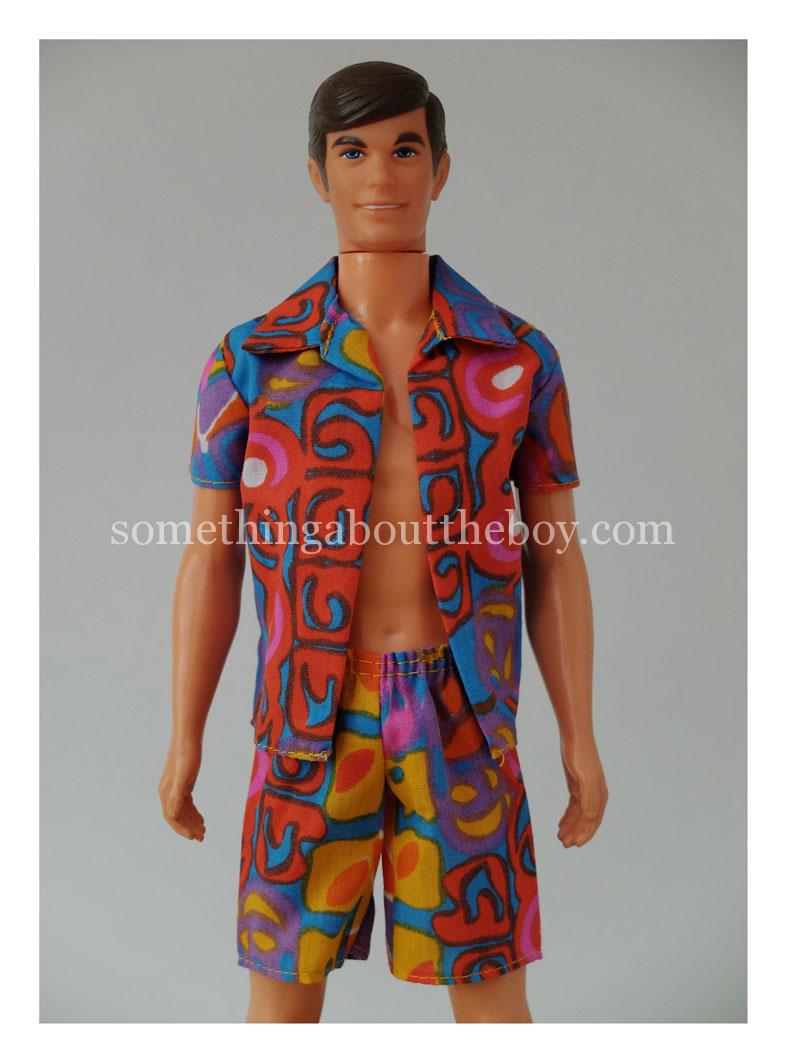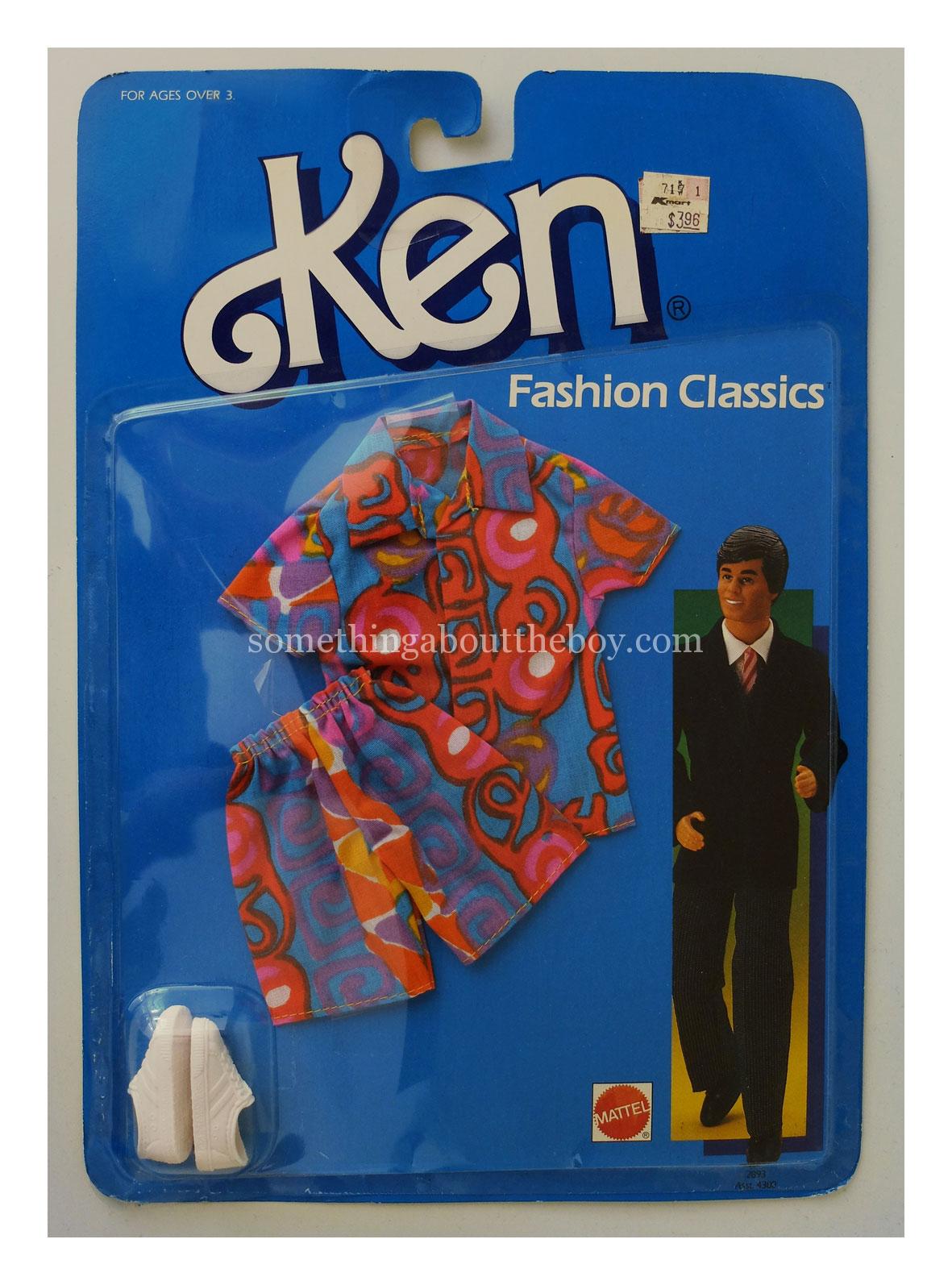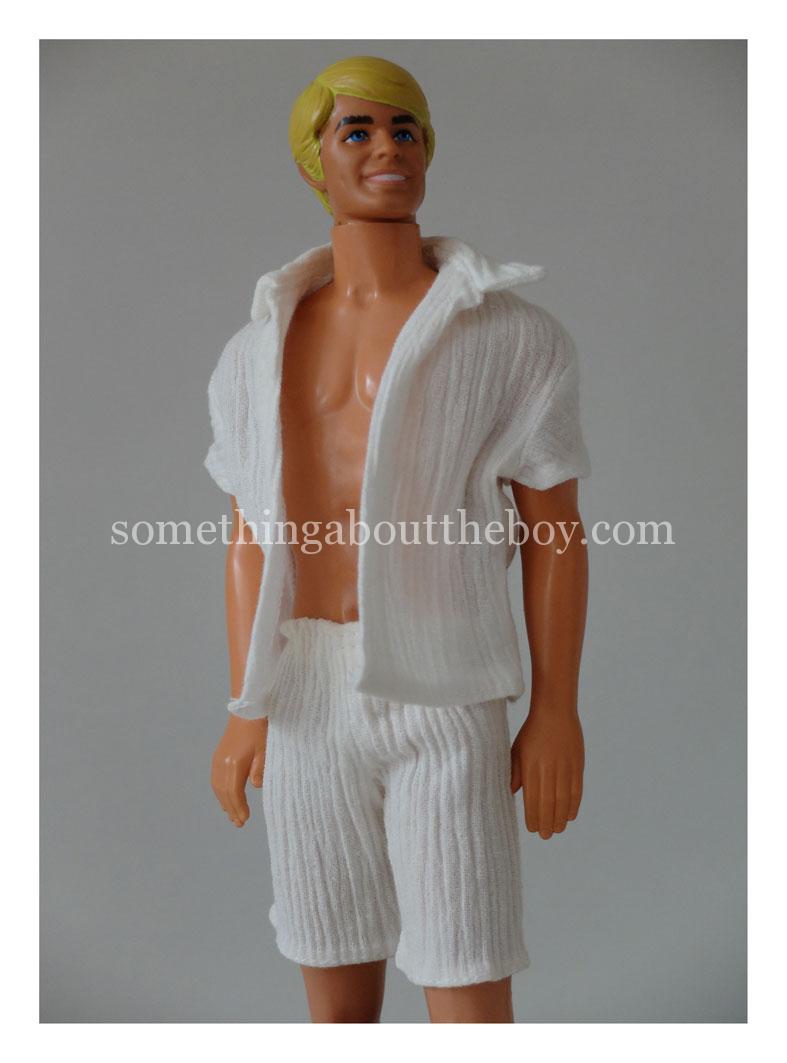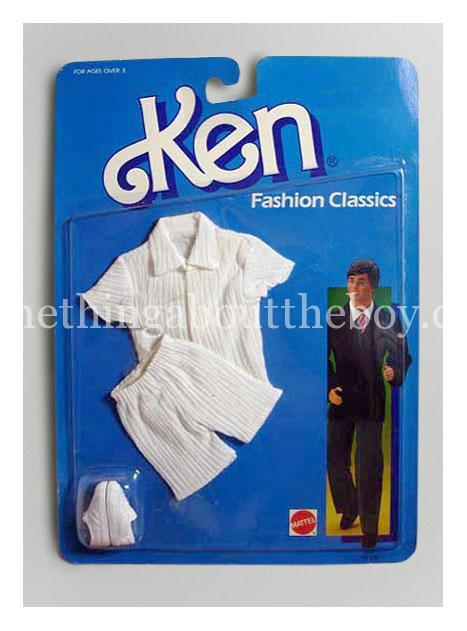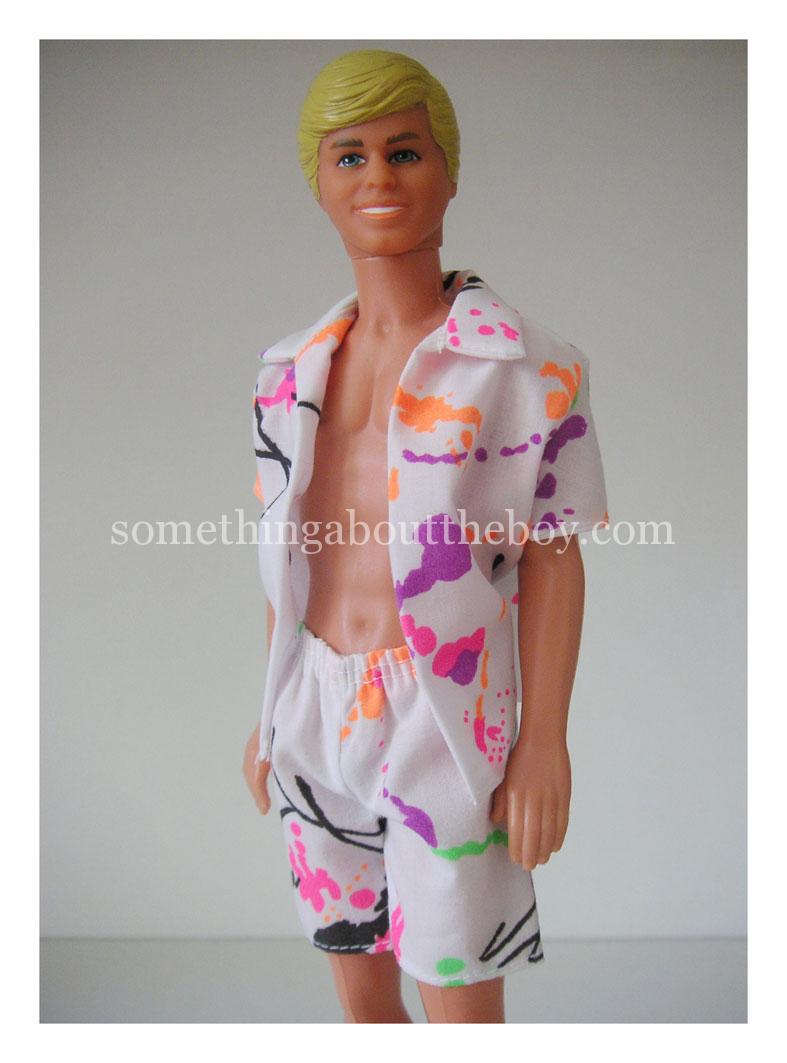 ---
FASHION CLASSICS #2893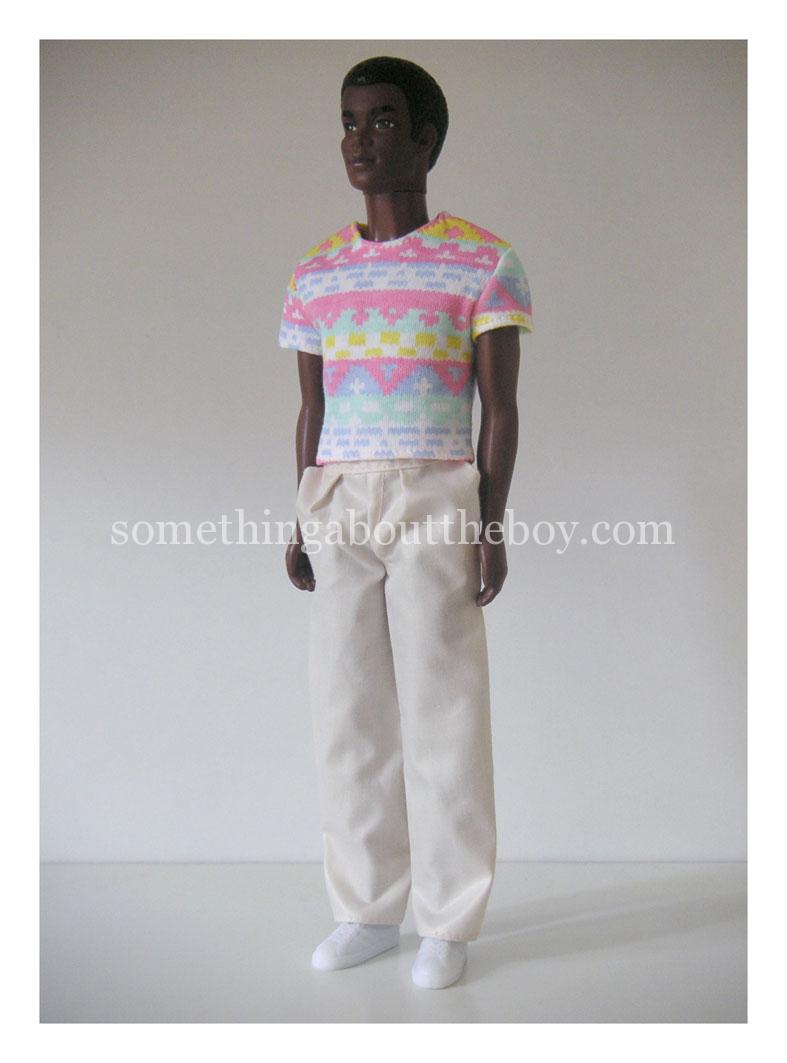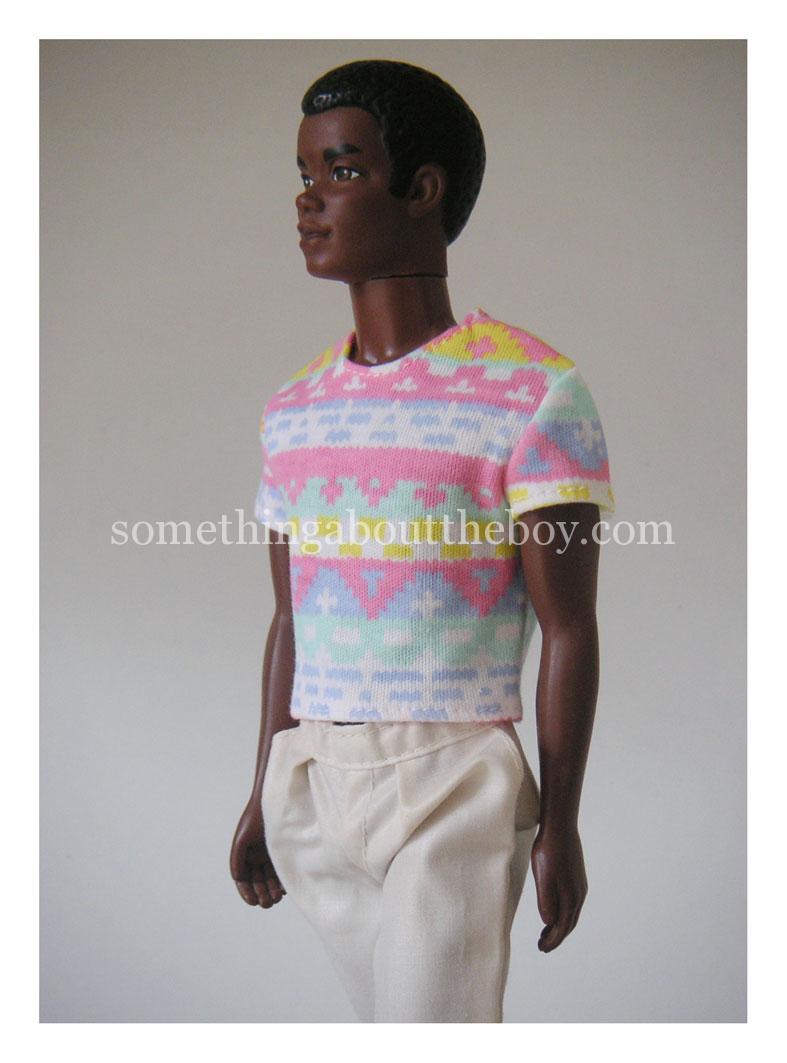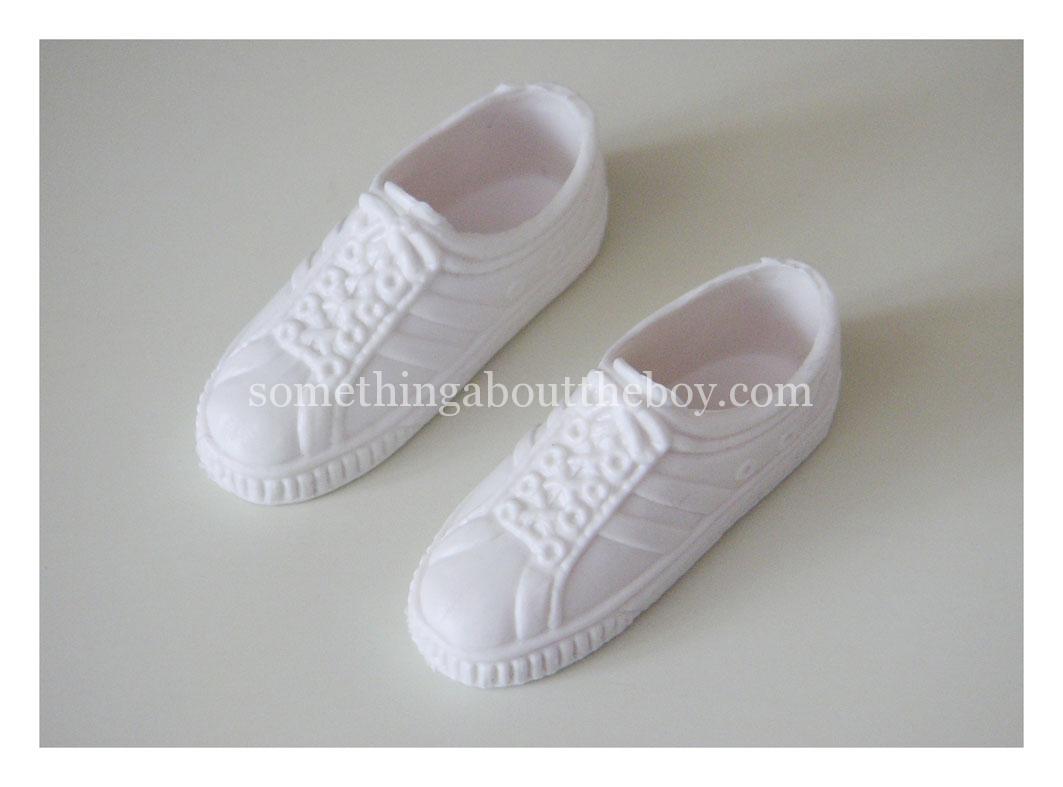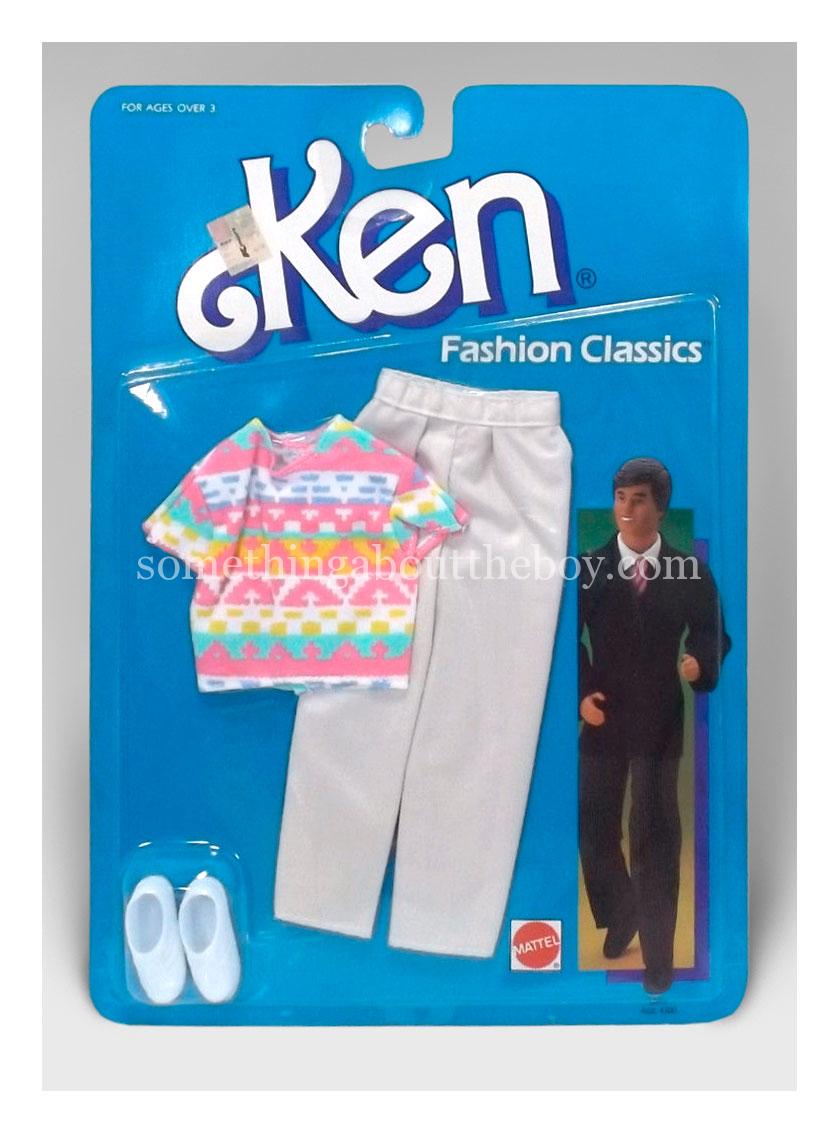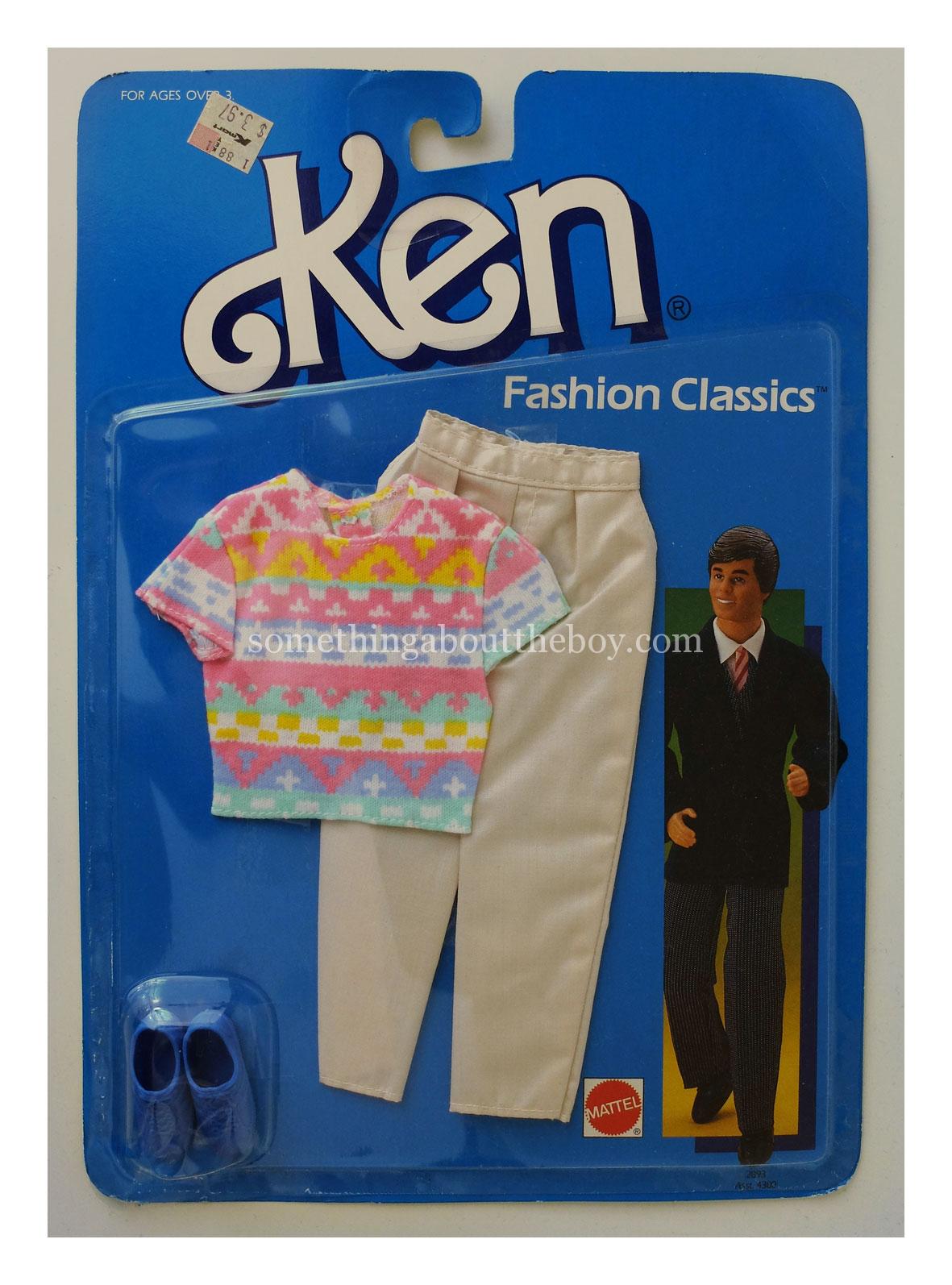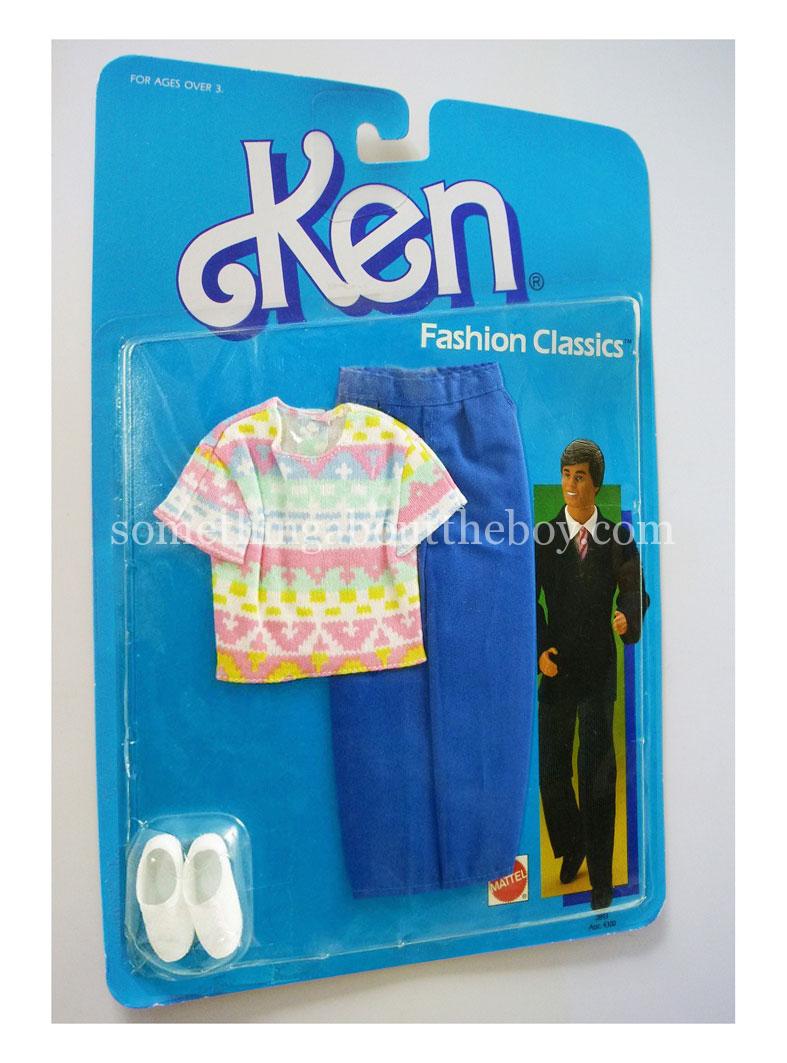 ---
FASHION CLASSICS #2894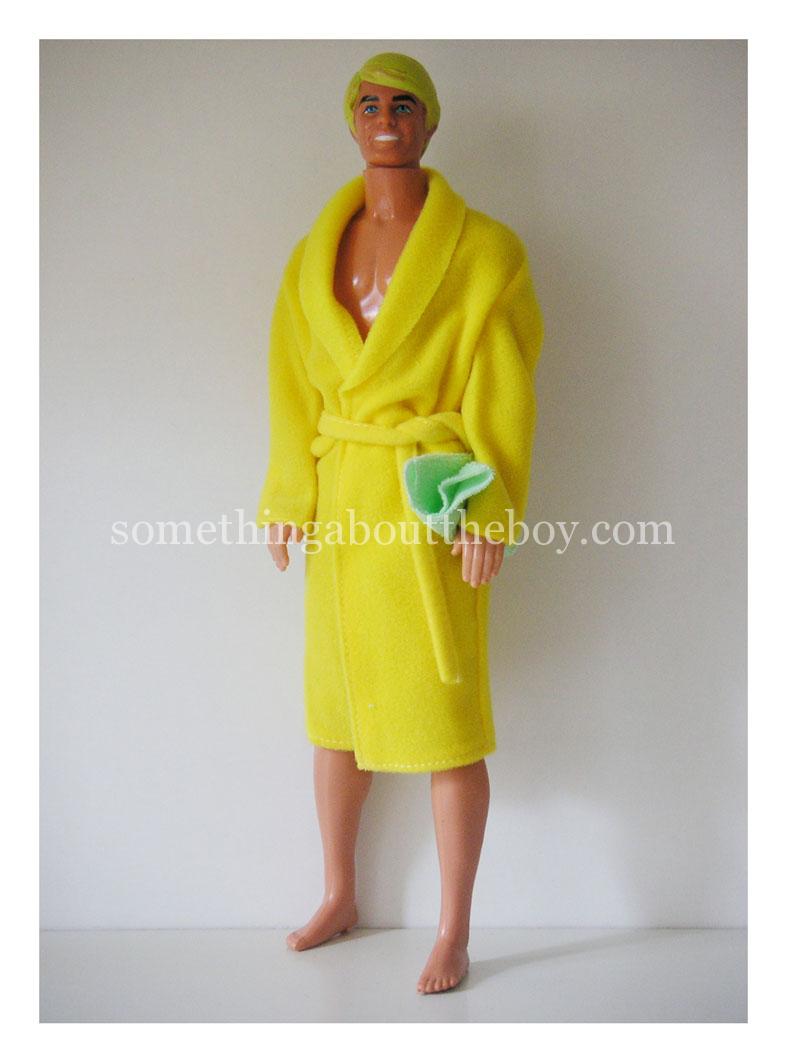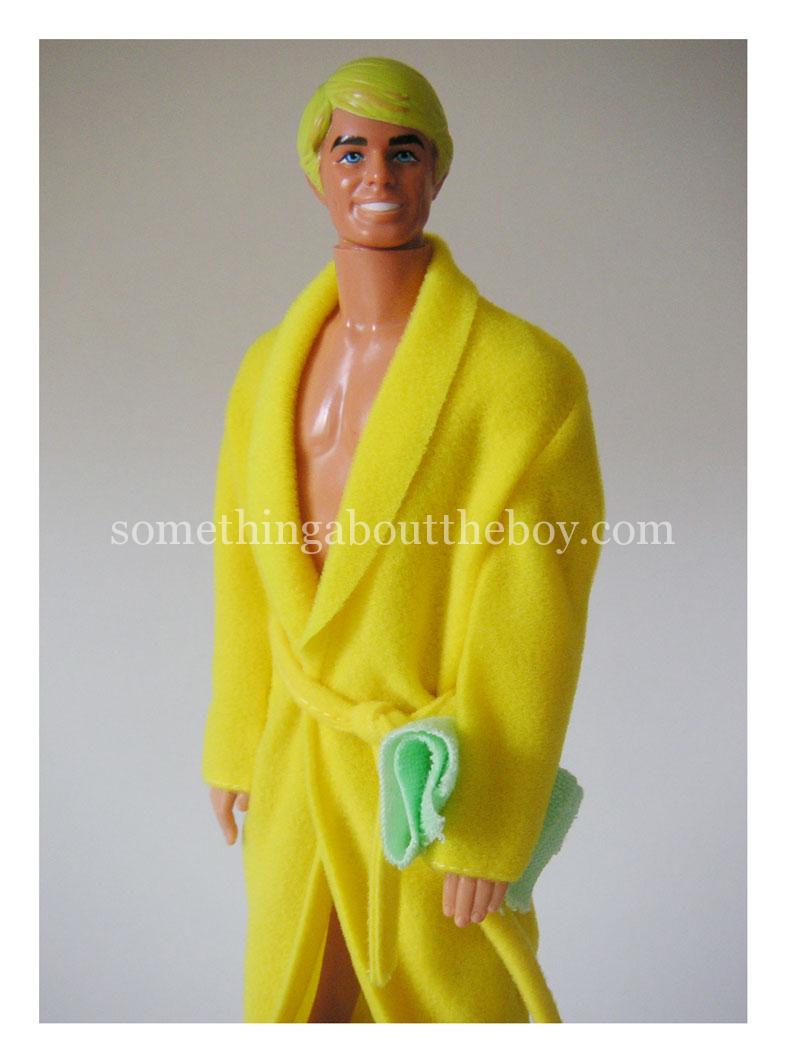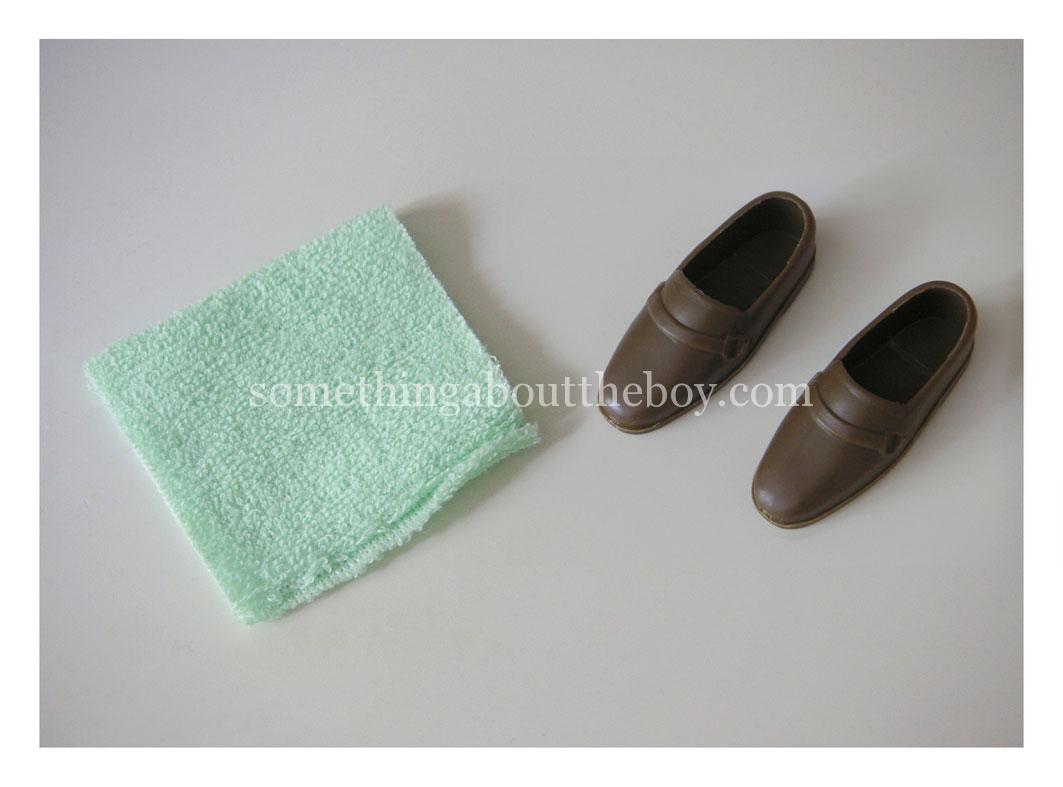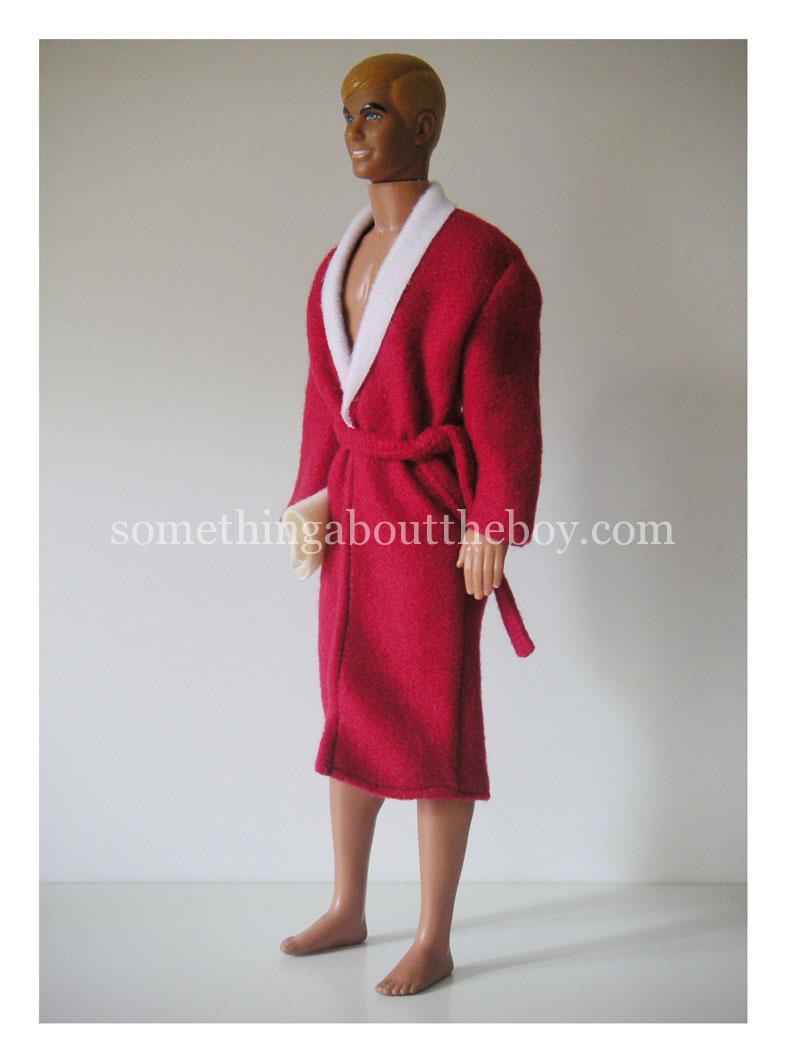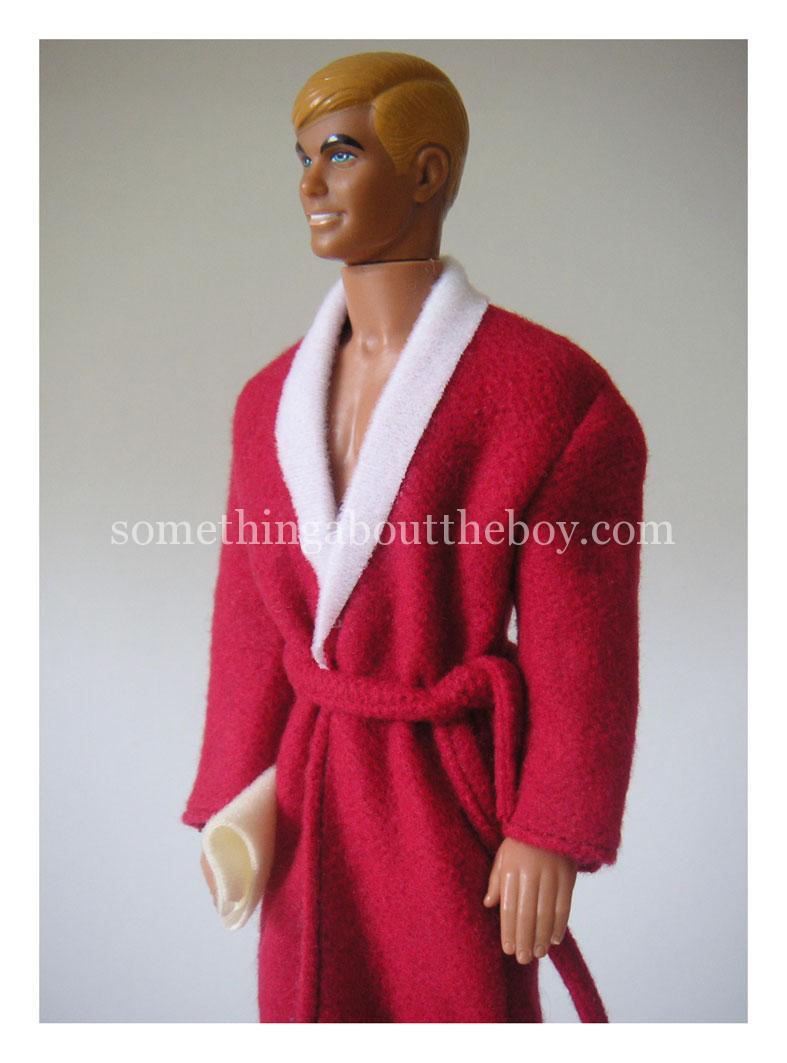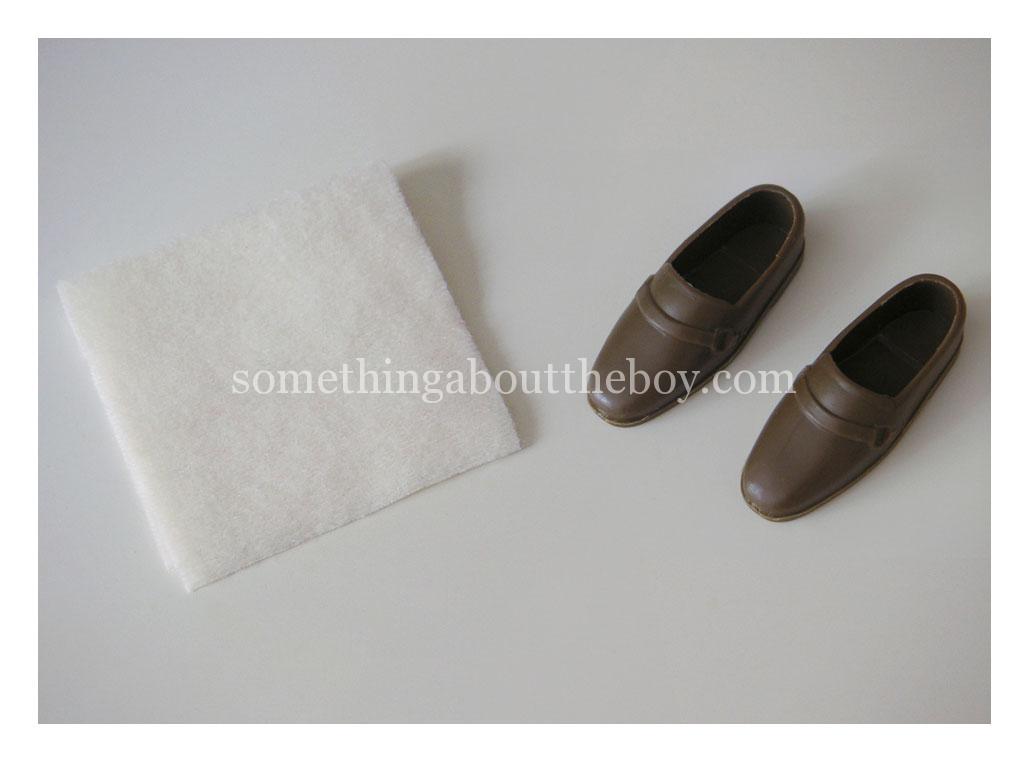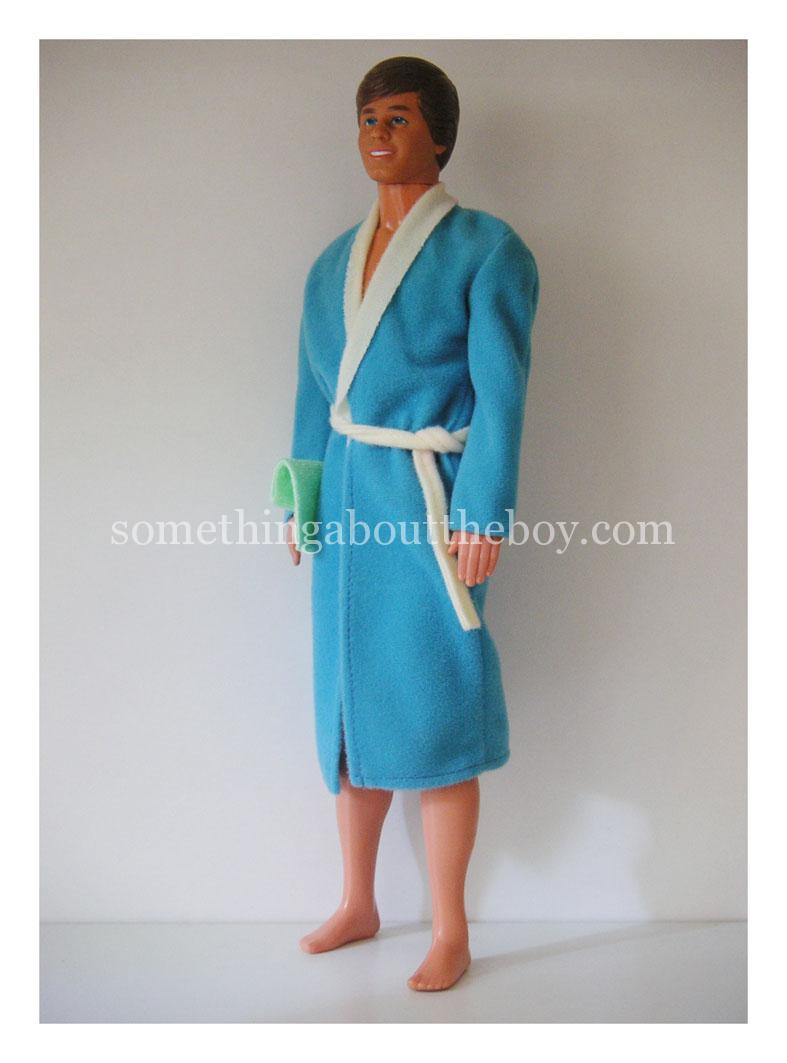 ---
FASHION CLASSICS #2895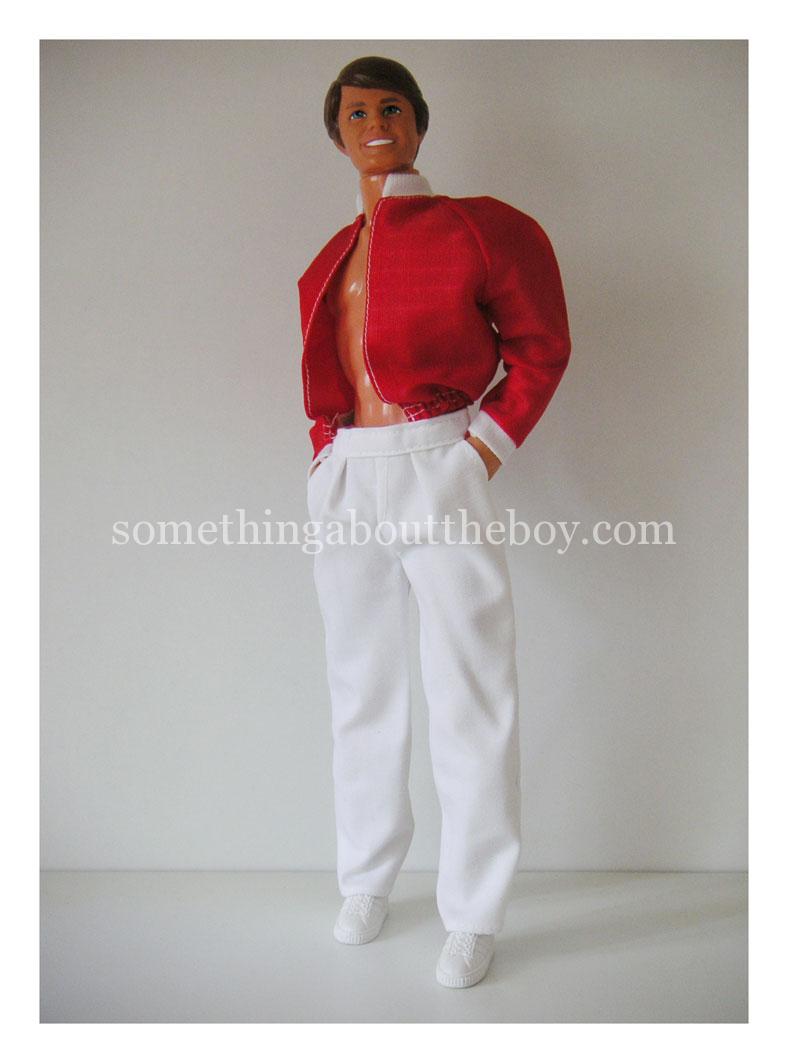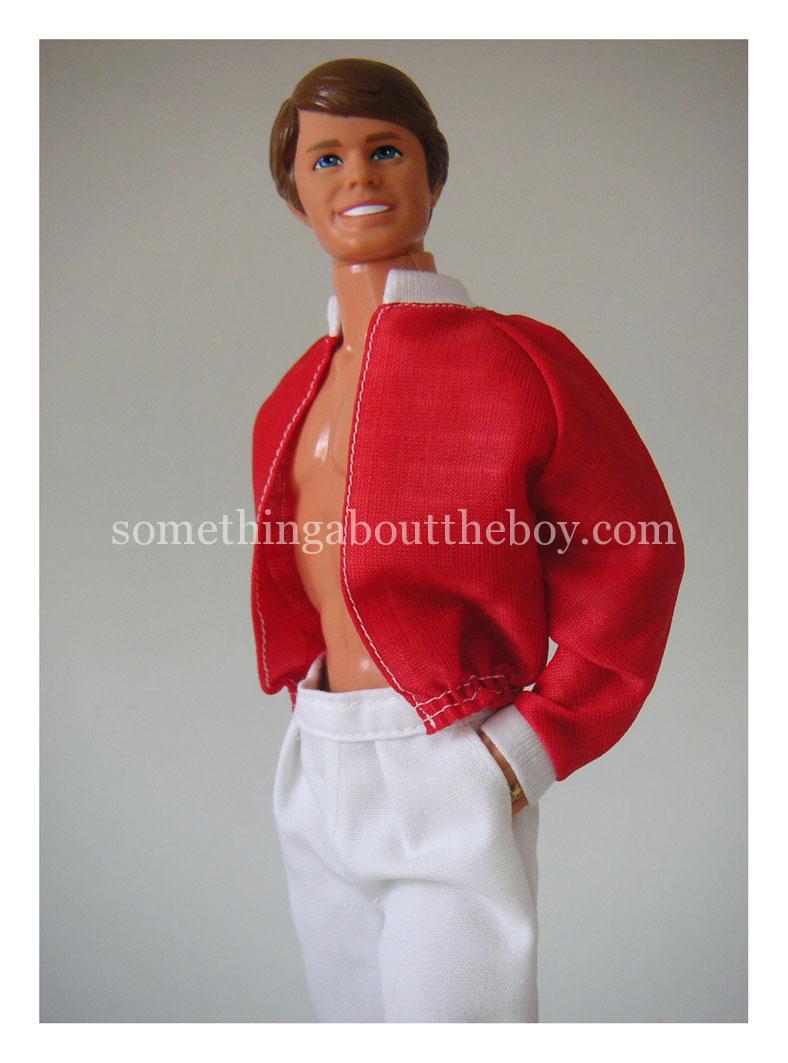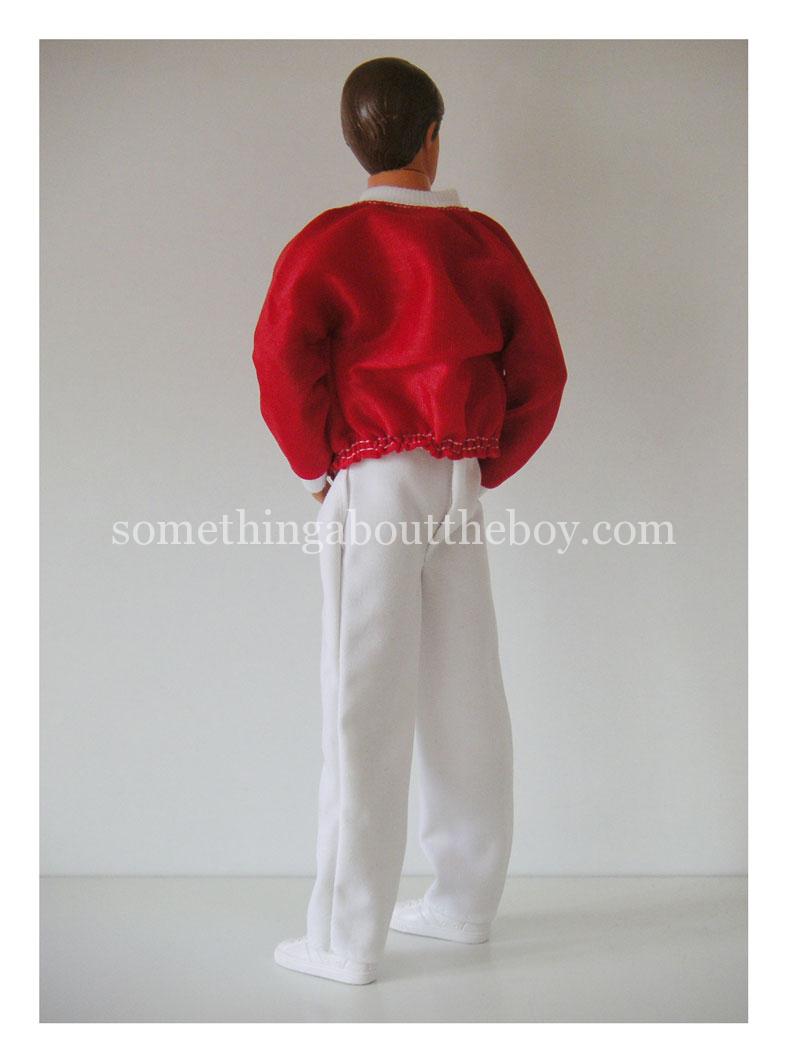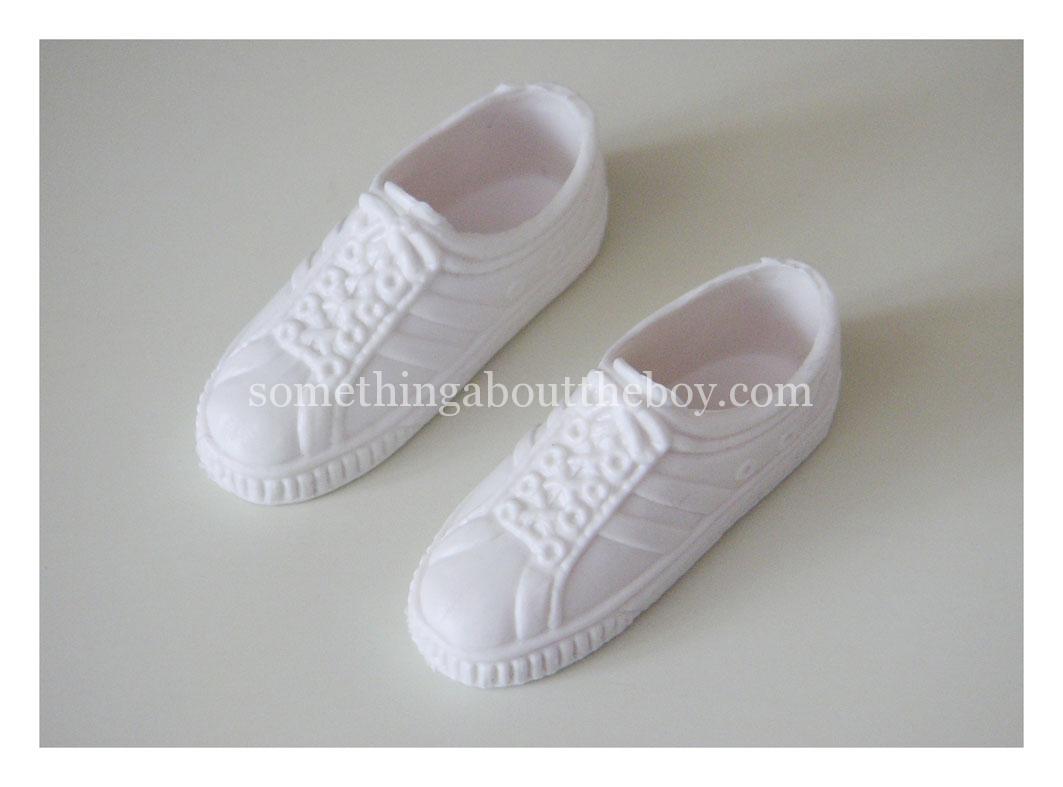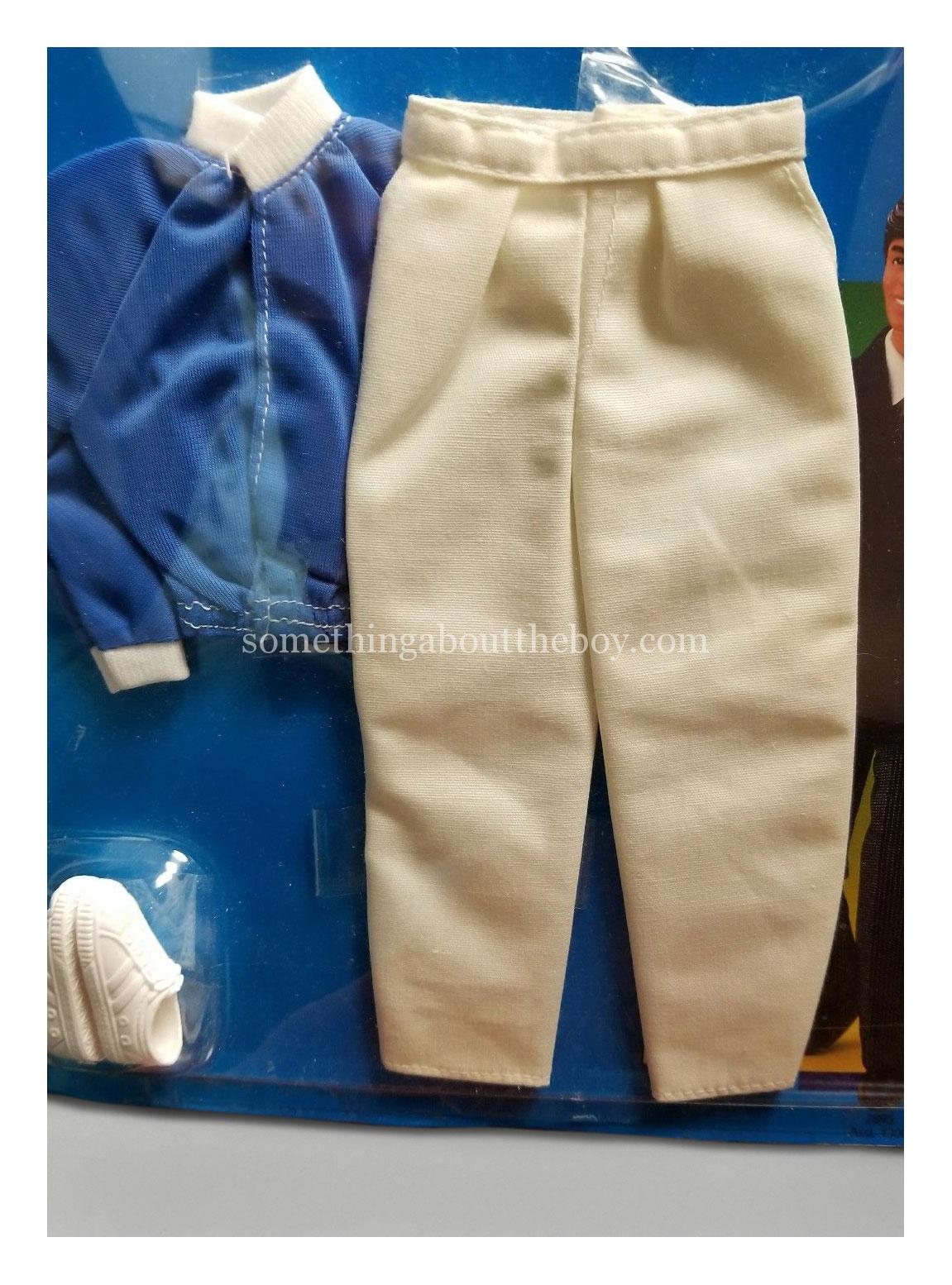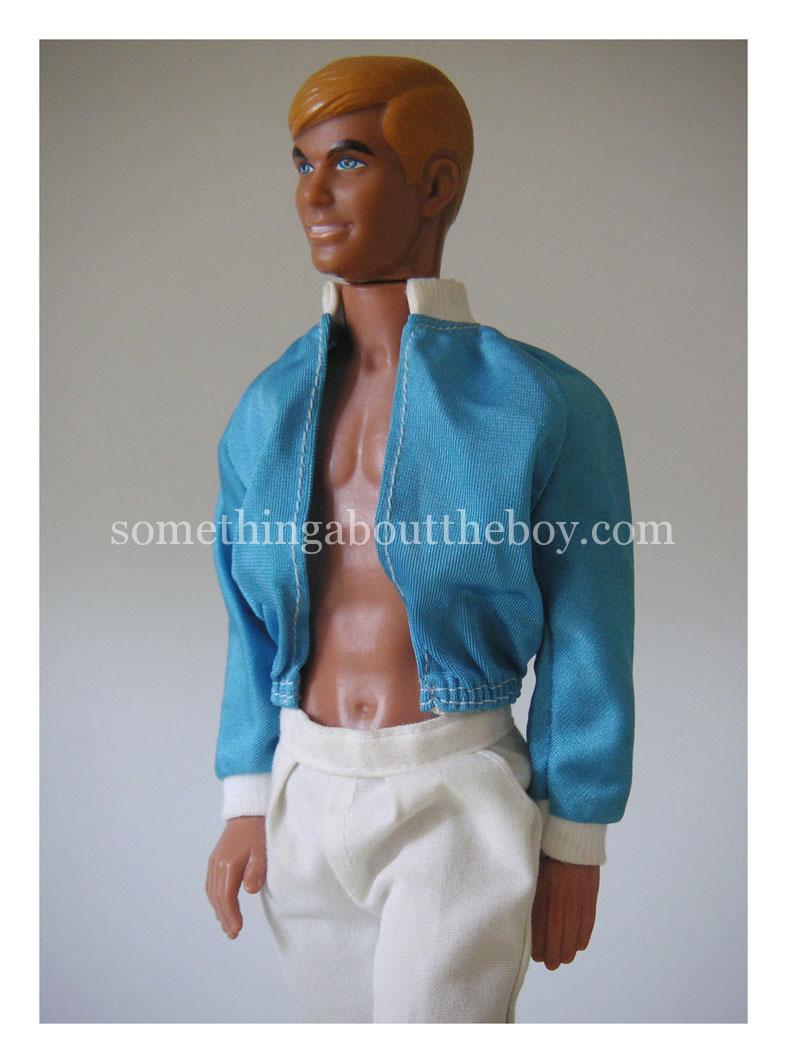 ---
FASHION CLASSICS #2896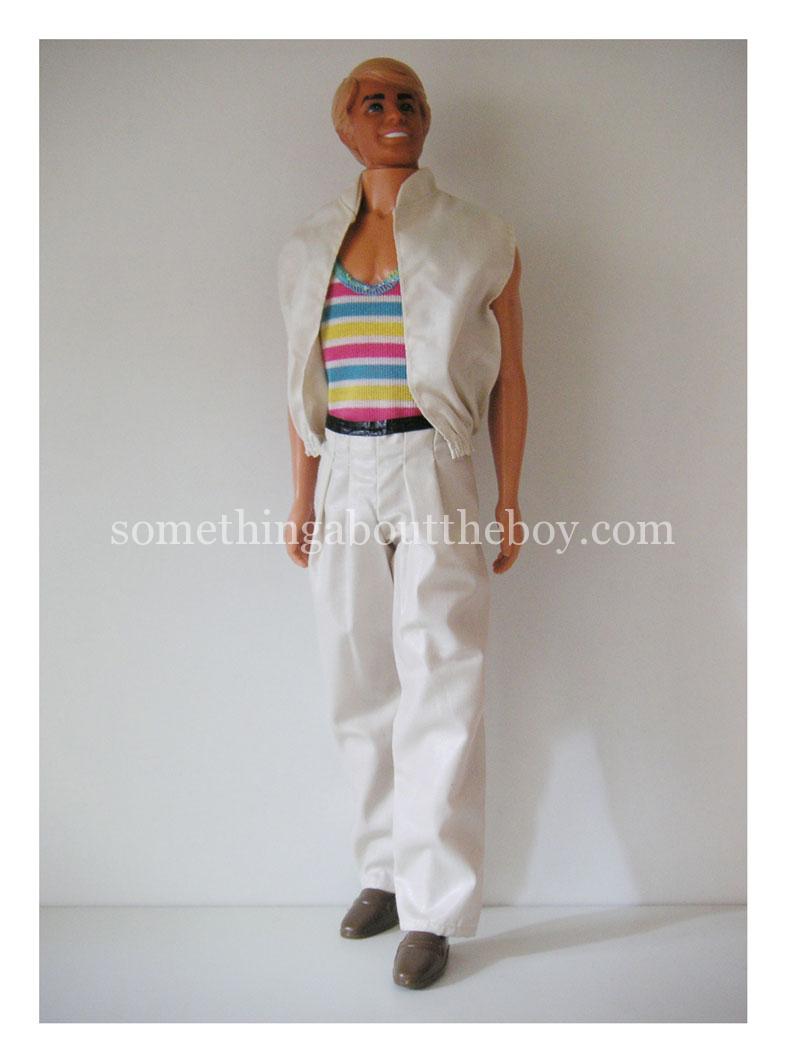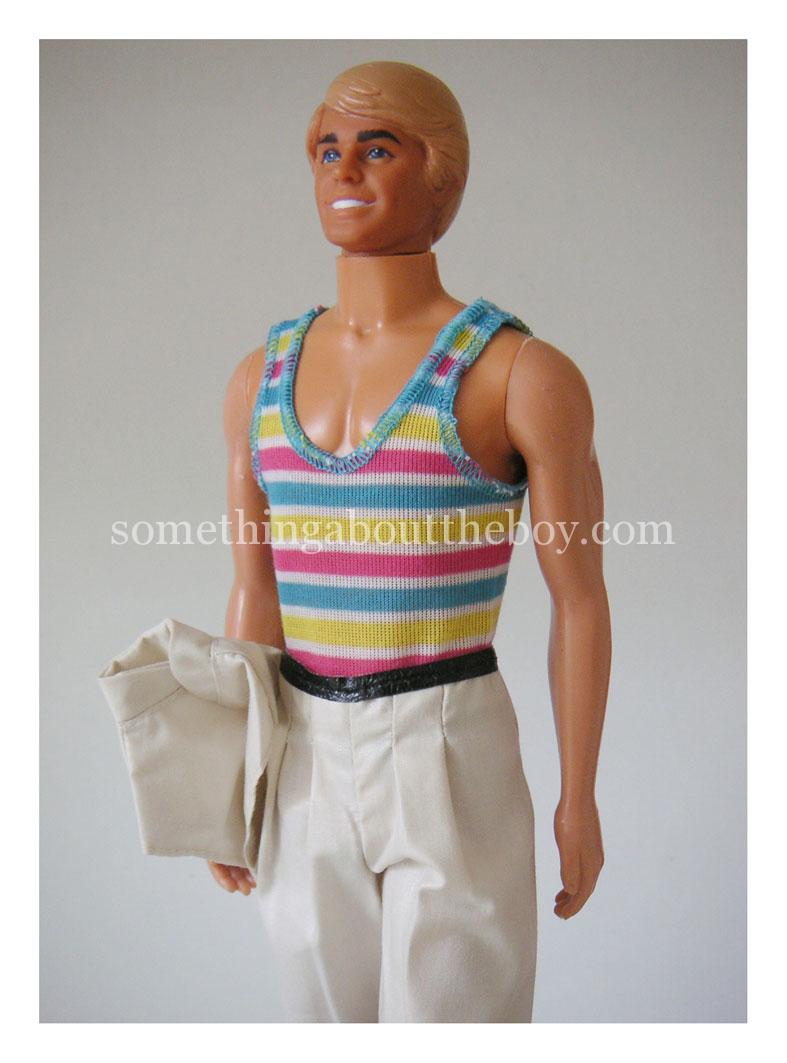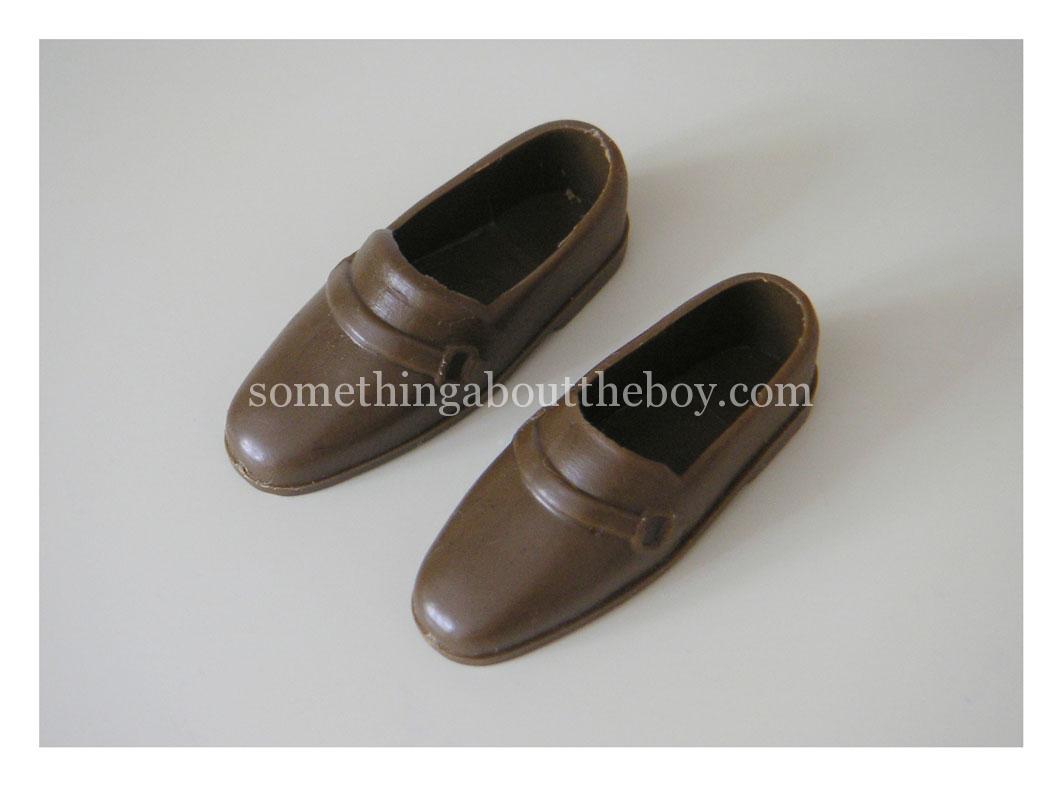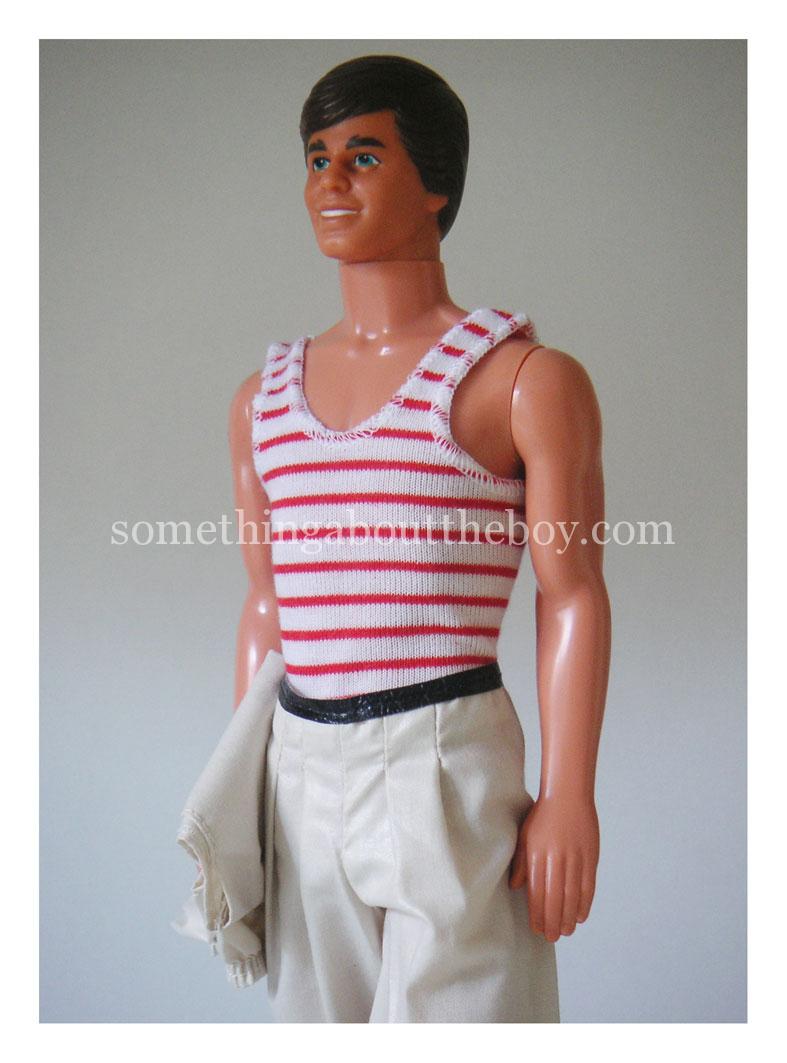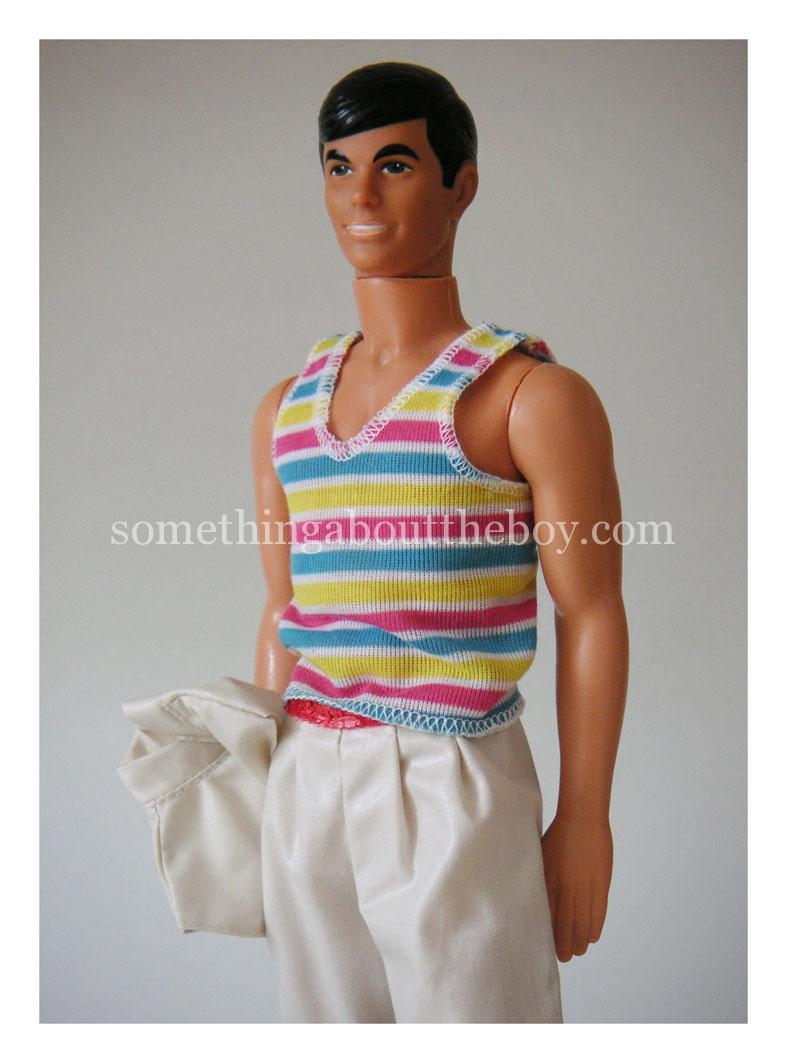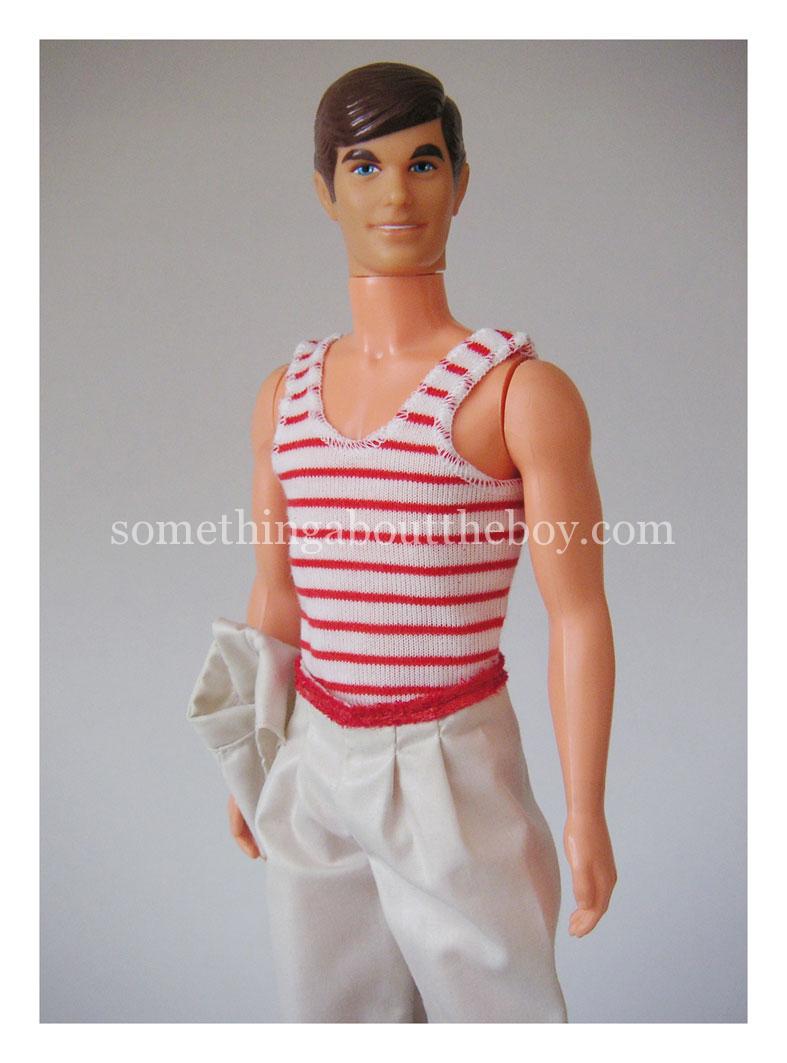 ---
FASHION CLASSICS #2897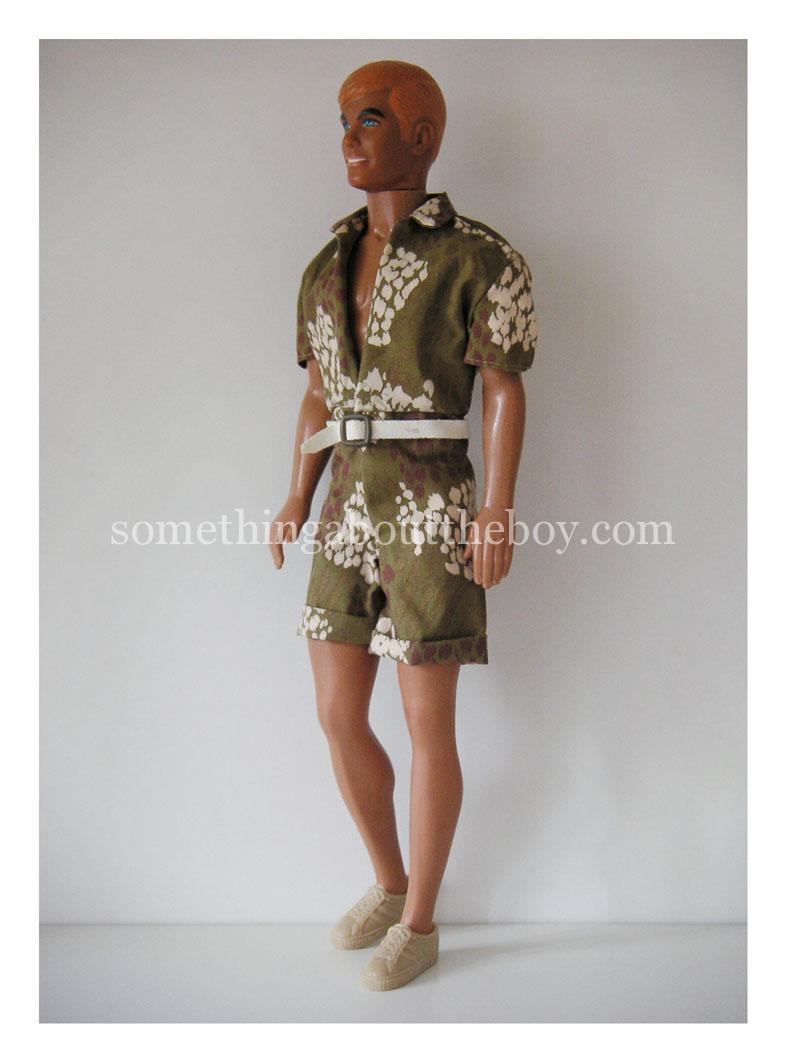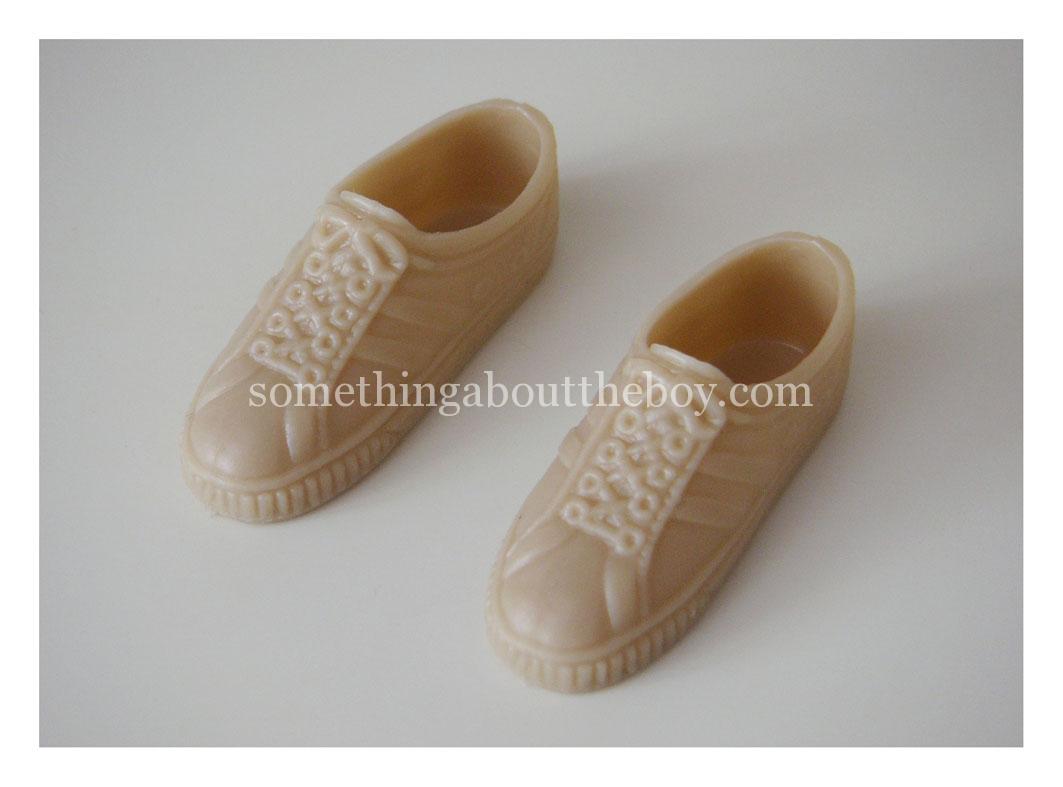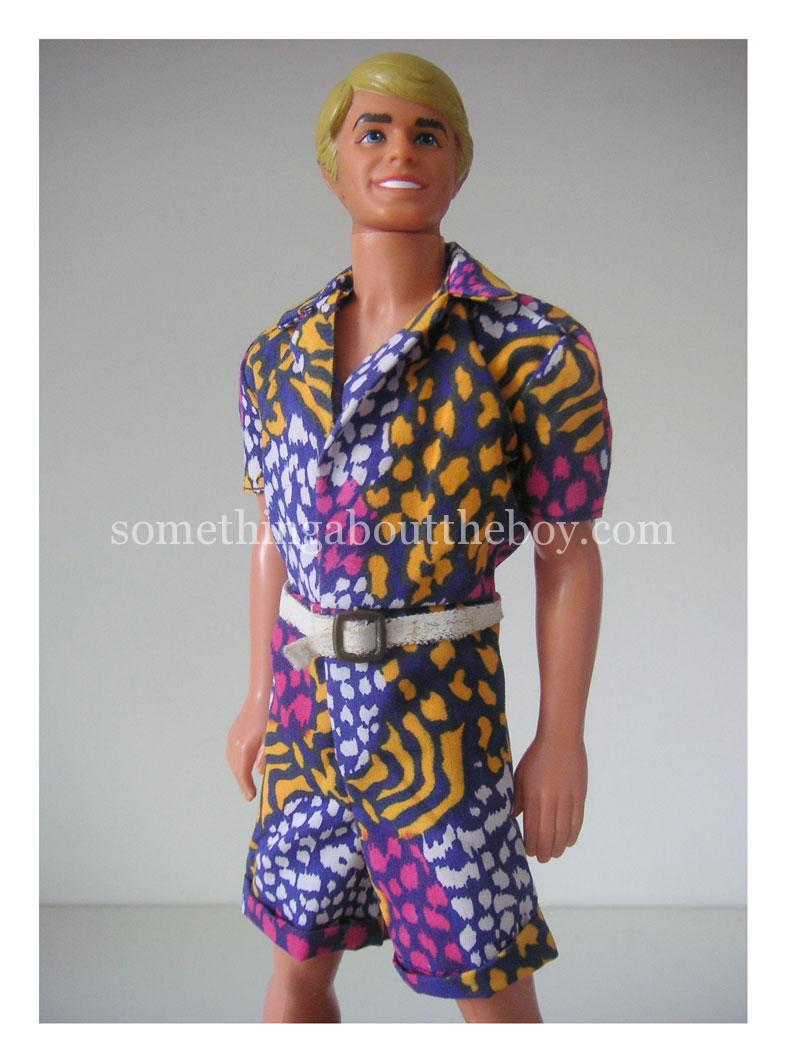 ---
KMART FASHION CLASSICS SHOES & REVERSE OF PACKAGING
The Kmart Fashion Classics packaging has this simple design on reverse. They were made completely in the Philippines (except the sneakers, which were still made in Hong Kong). The outfits are great, but the Philippines loafers are really brittle, especially the brown ones, and can literally crumble to pieces simply by putting them on a Ken or accidentally dropping them.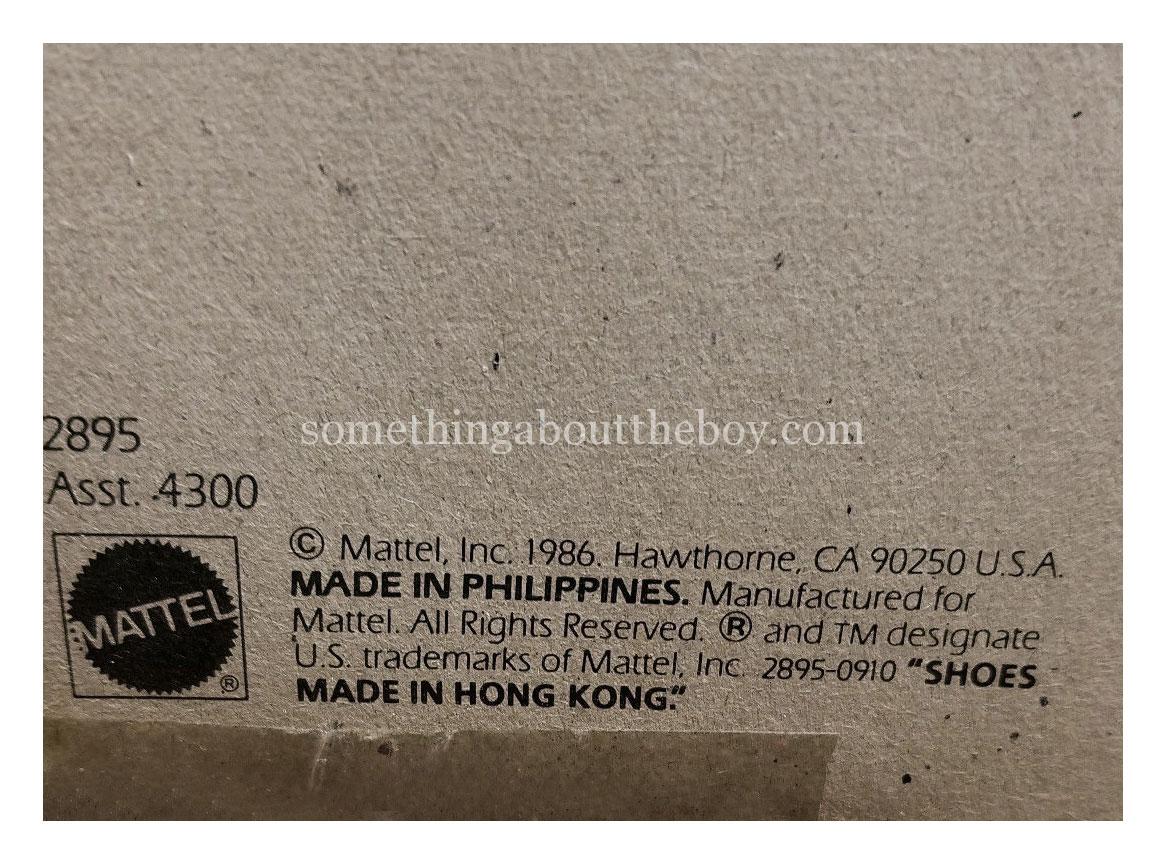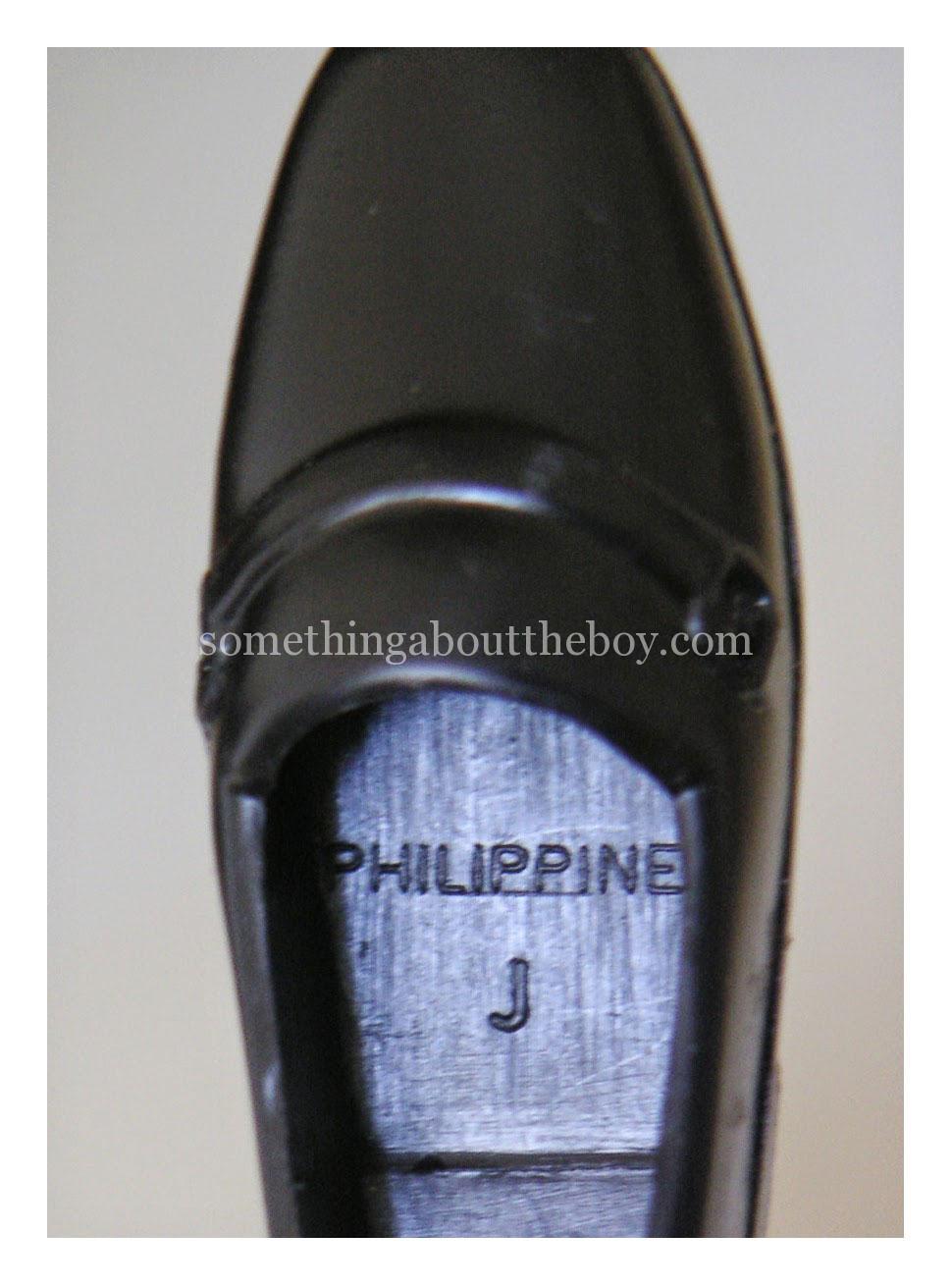 ---
BOOKLETS & CATALOGUES