SUN GOLD MALIBU KEN
Mattel released the black and Hispanic versions of Sun Gold Malibu Ken, which seem to have replaced the Sunsational Malibu Kens. They came with the same blue towel and three pairs of sunglasses as the Caucasian version from 1984.
SUN GOLD MALIBU KEN #3849
Sometimes the clear plastic used in the packaging during the 1980s turns yellow, giving the contents a strange colour cast (ie. the optical illusion that blue items are green, white items yellow, or silver items gold etc). The Sun Gold Malibu Ken below for example is wearing the regular blue trunks, with a blue card insert.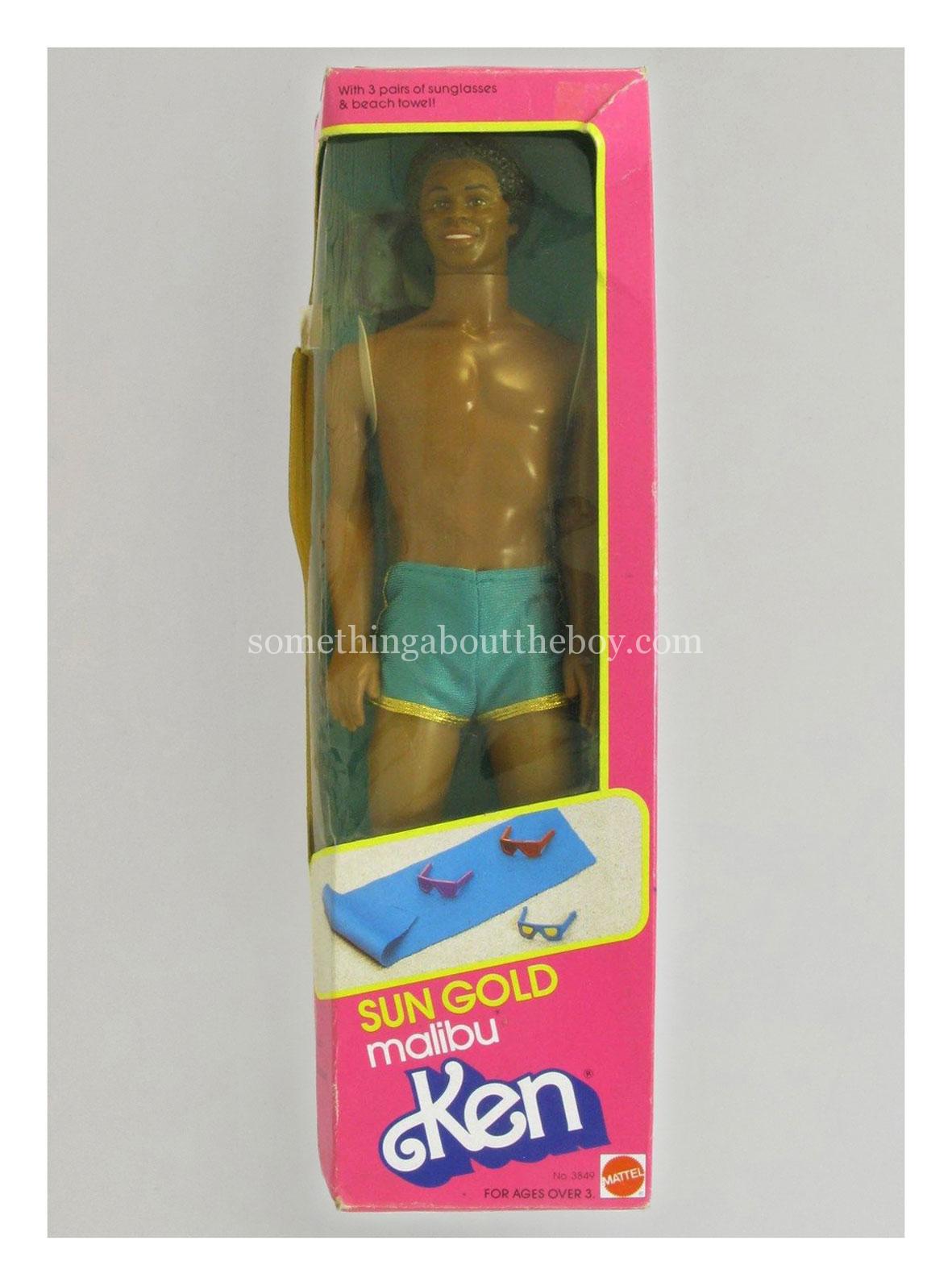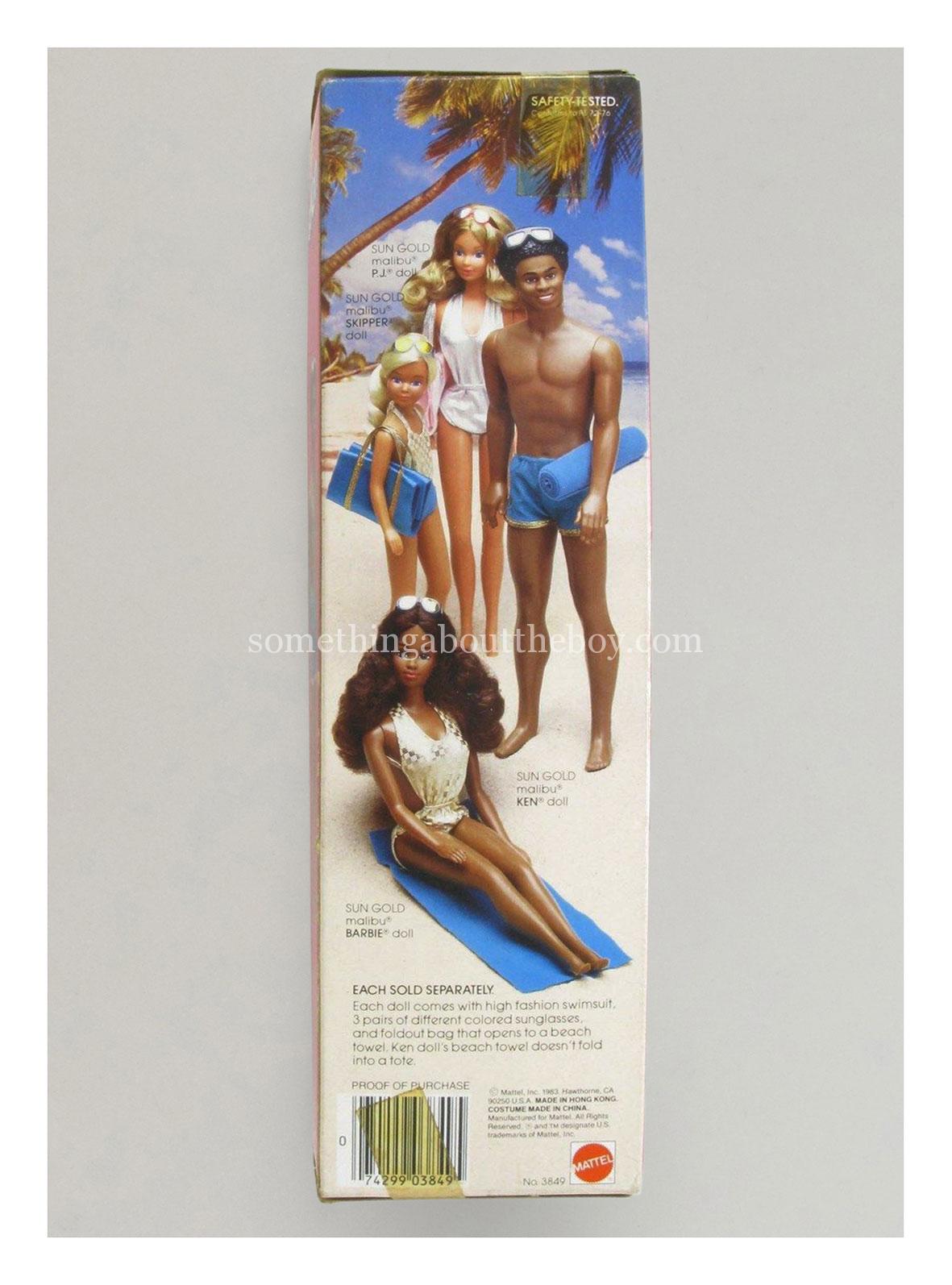 SUN GOLD MALIBU KEN #4971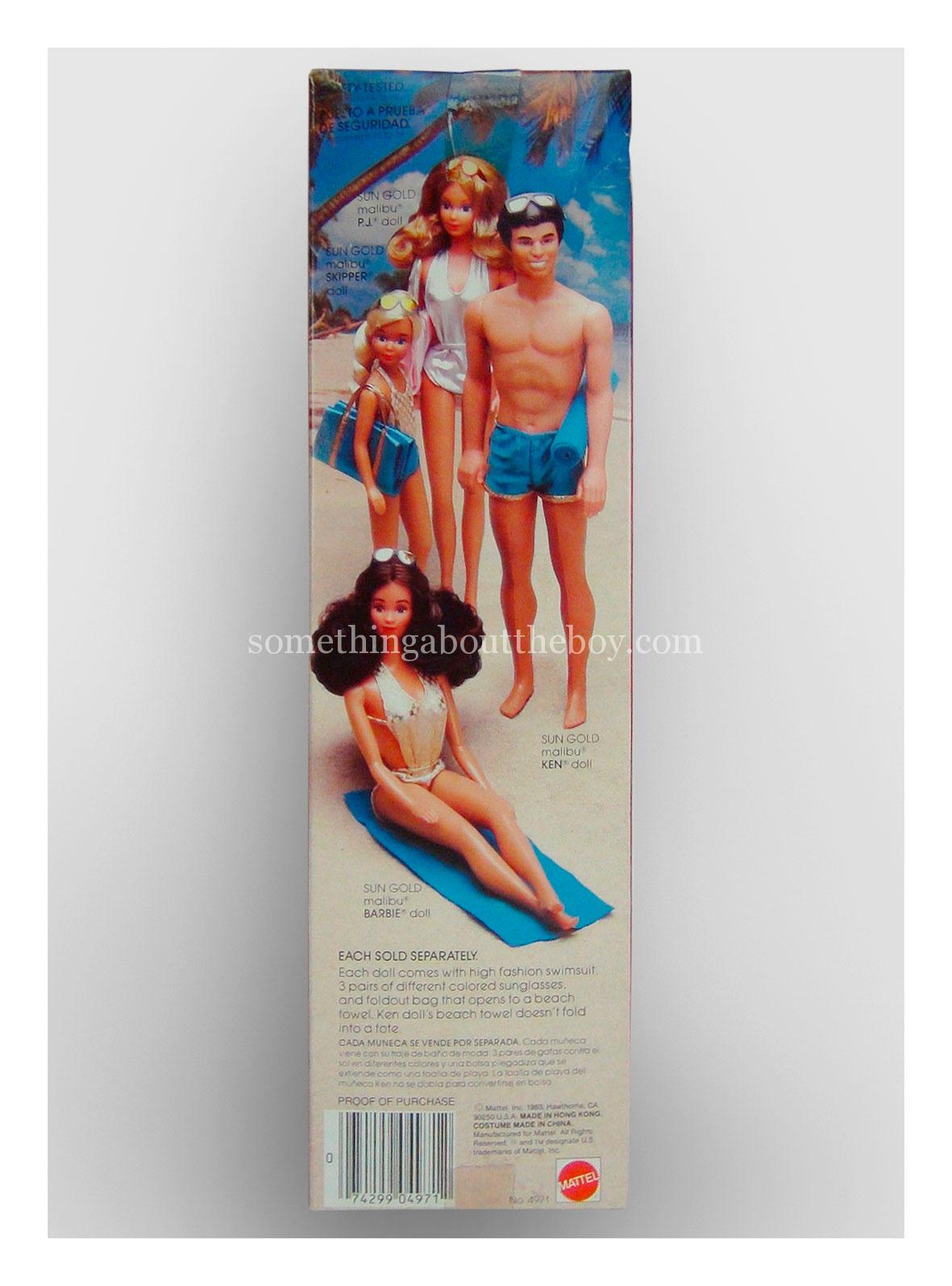 ---
DAY-TO-NIGHT KEN
Day-to-Night Ken was released in the US as a Caucasian and a black doll. In France he was also known as Ken Club, in Germany as City Ken, and in Italy as Ken Giorno e Sera. In Canada he was also known as De Jour au Soir Ken. There was also Ken Elegancia Noche y Dia by Mattel Mexico, Ken Día y Noche by Mattel Spain, and Dia y Noche Ken by  Rotoplast in Venezuela. There is also a rare French version called Ken Super Club which was made in France.
DAY-TO-NIGHT KEN #9019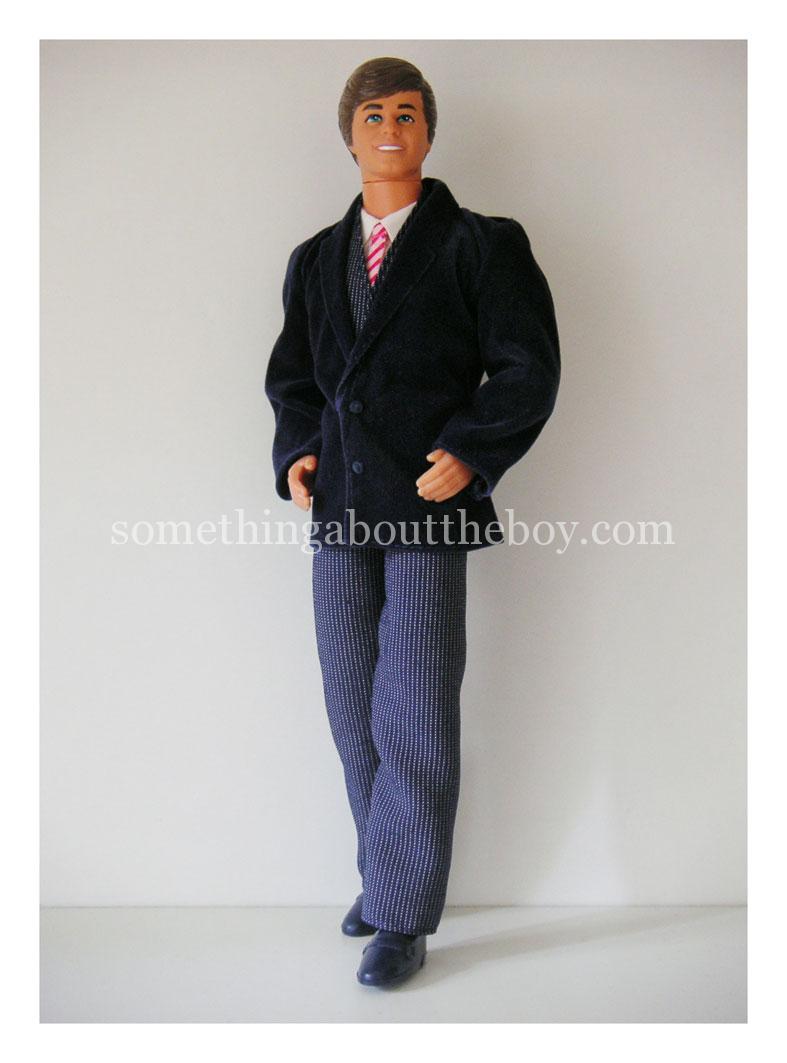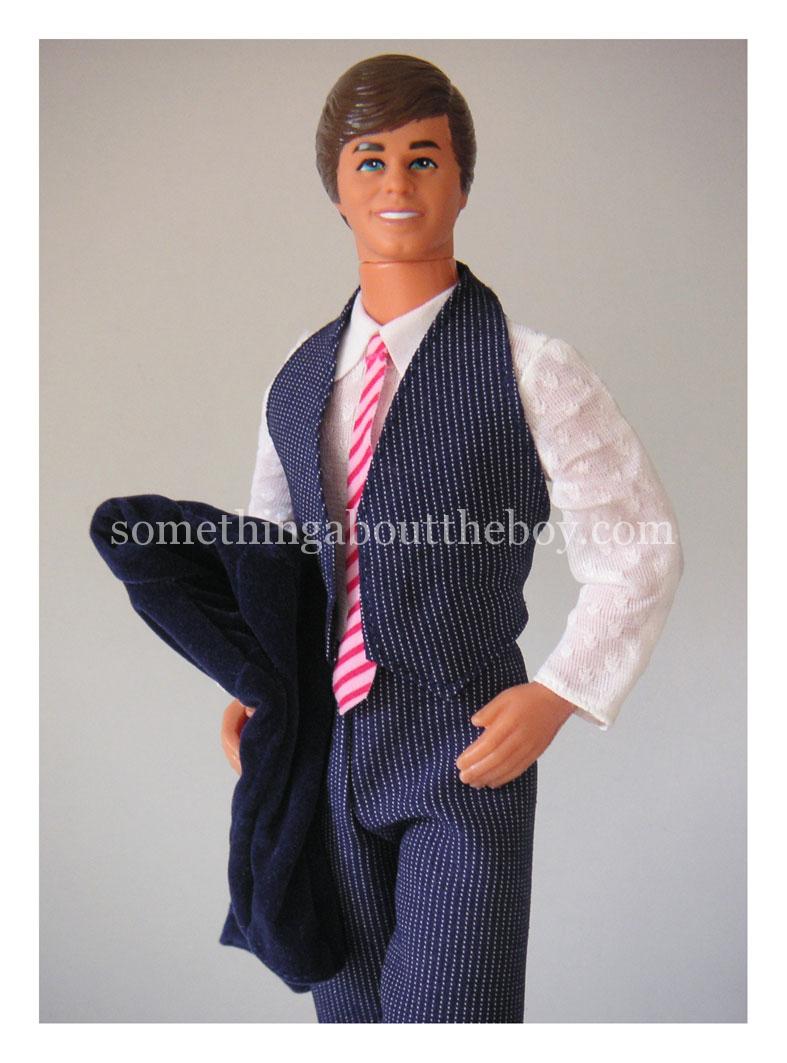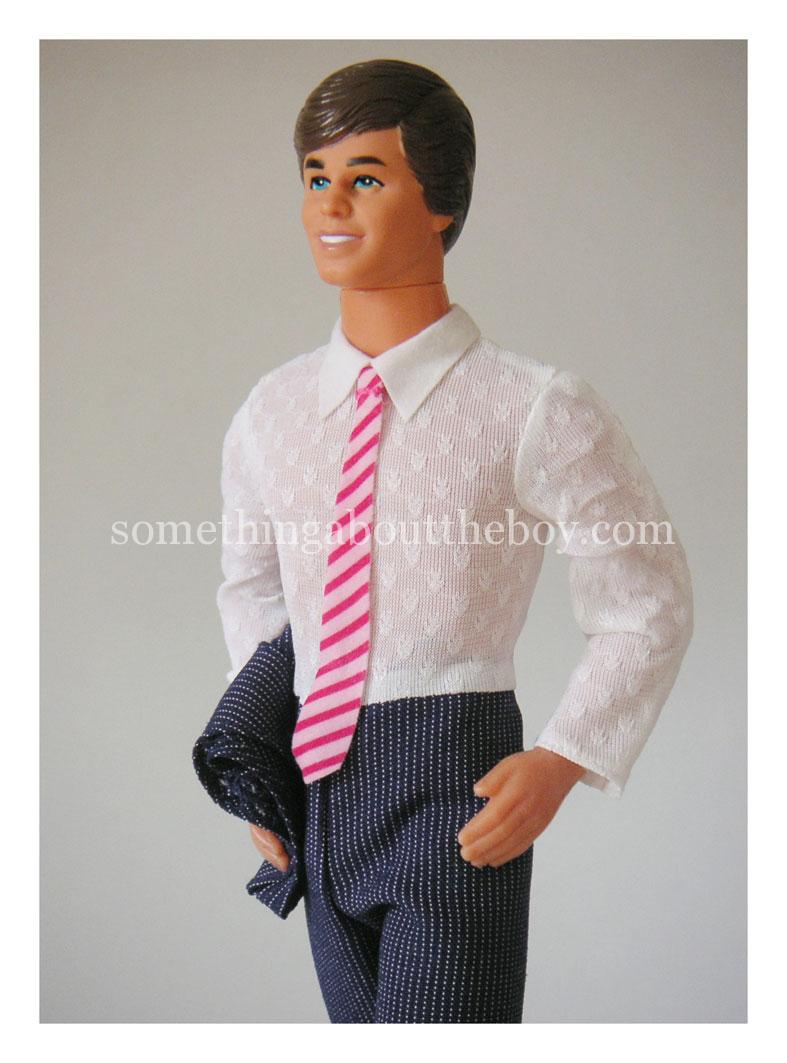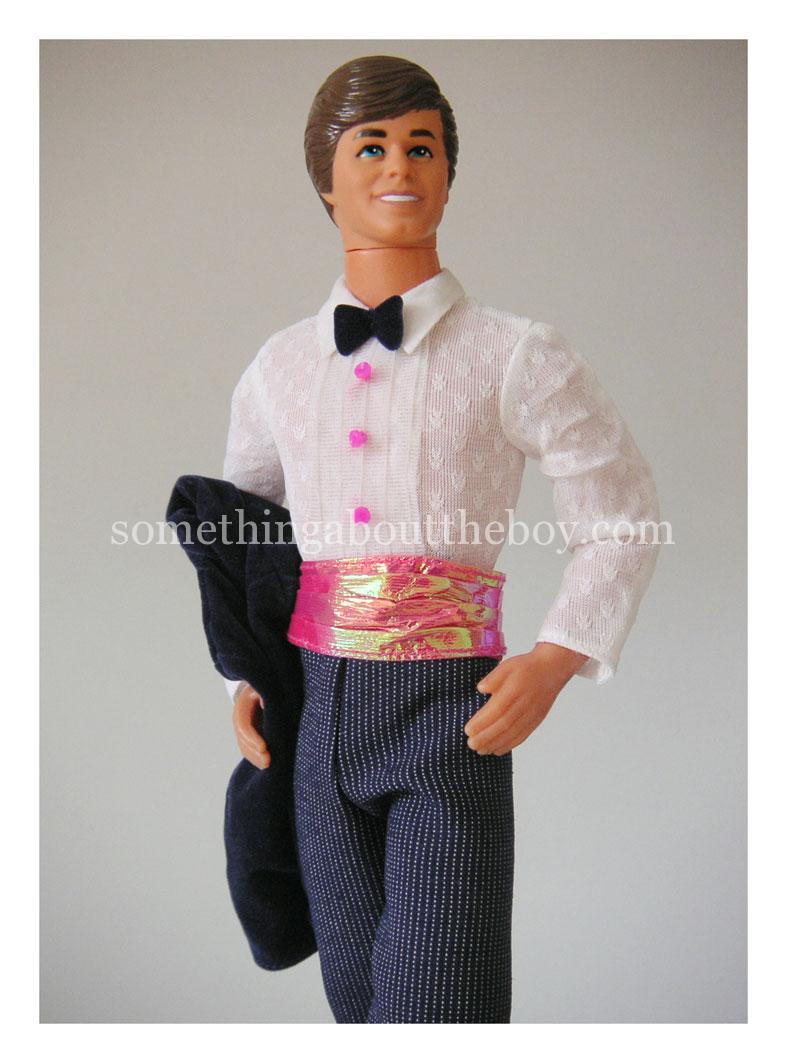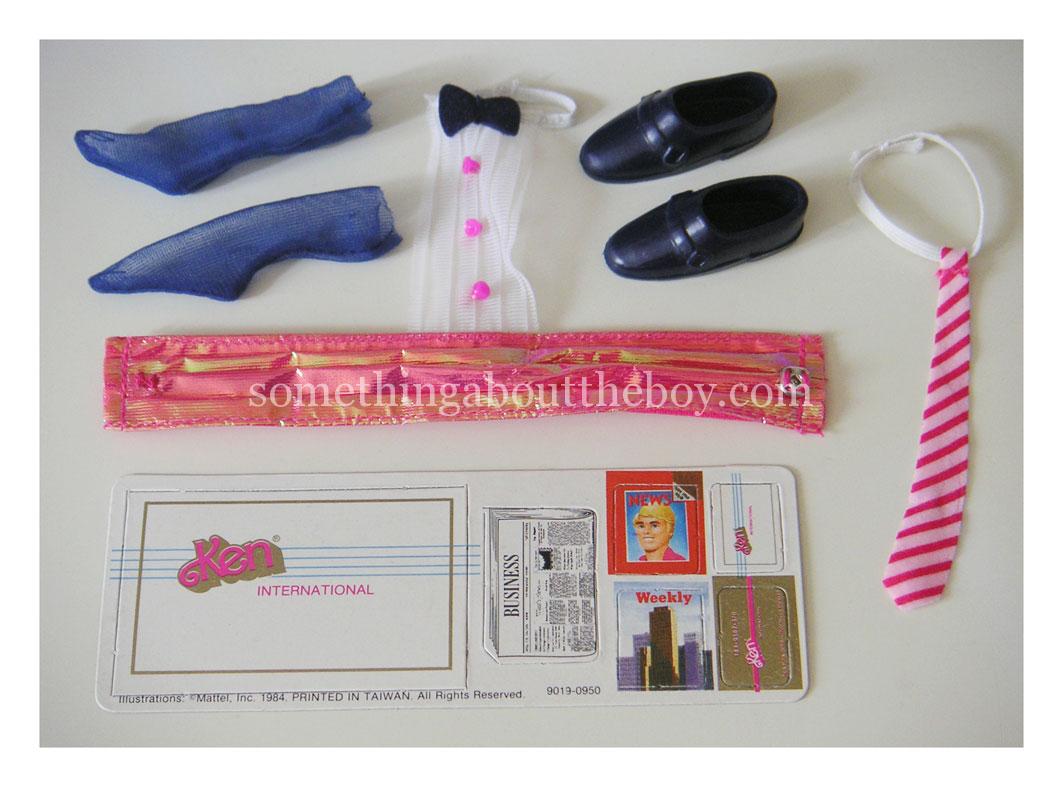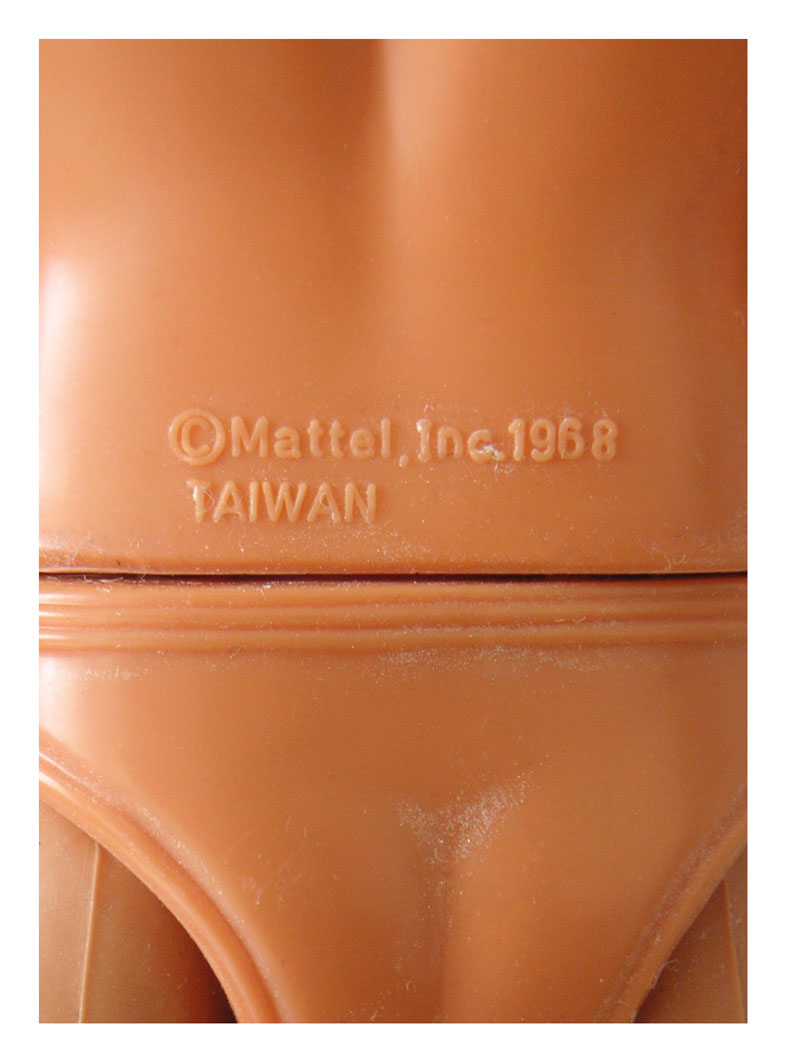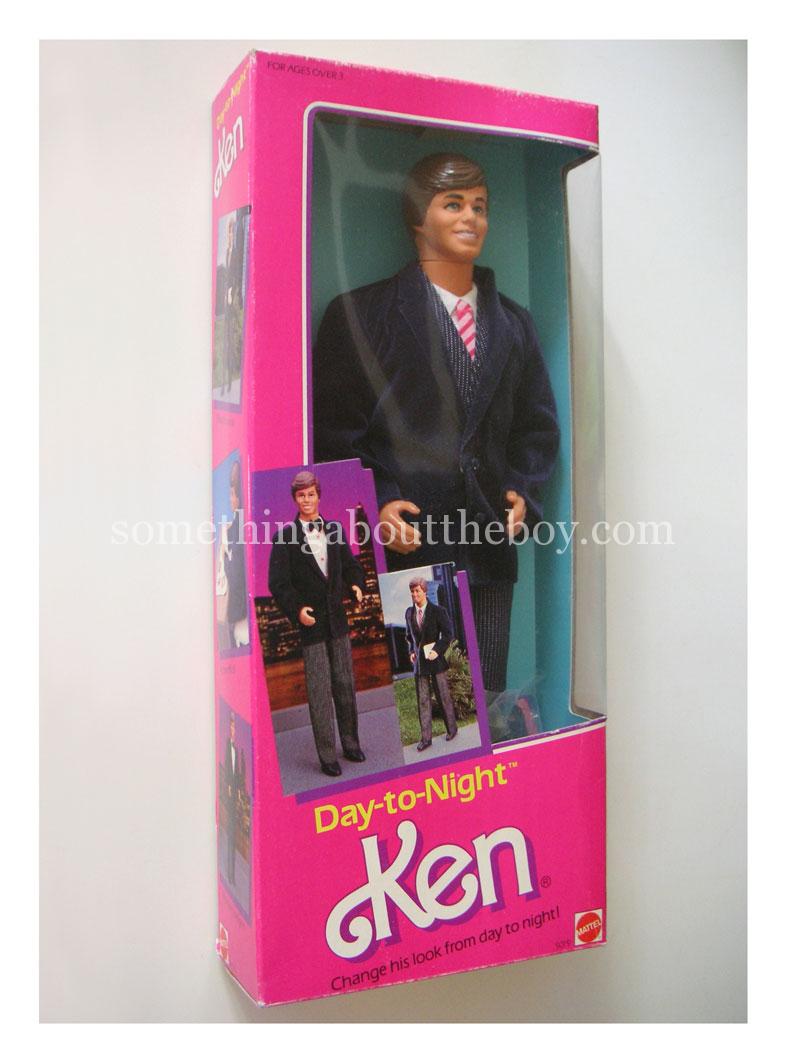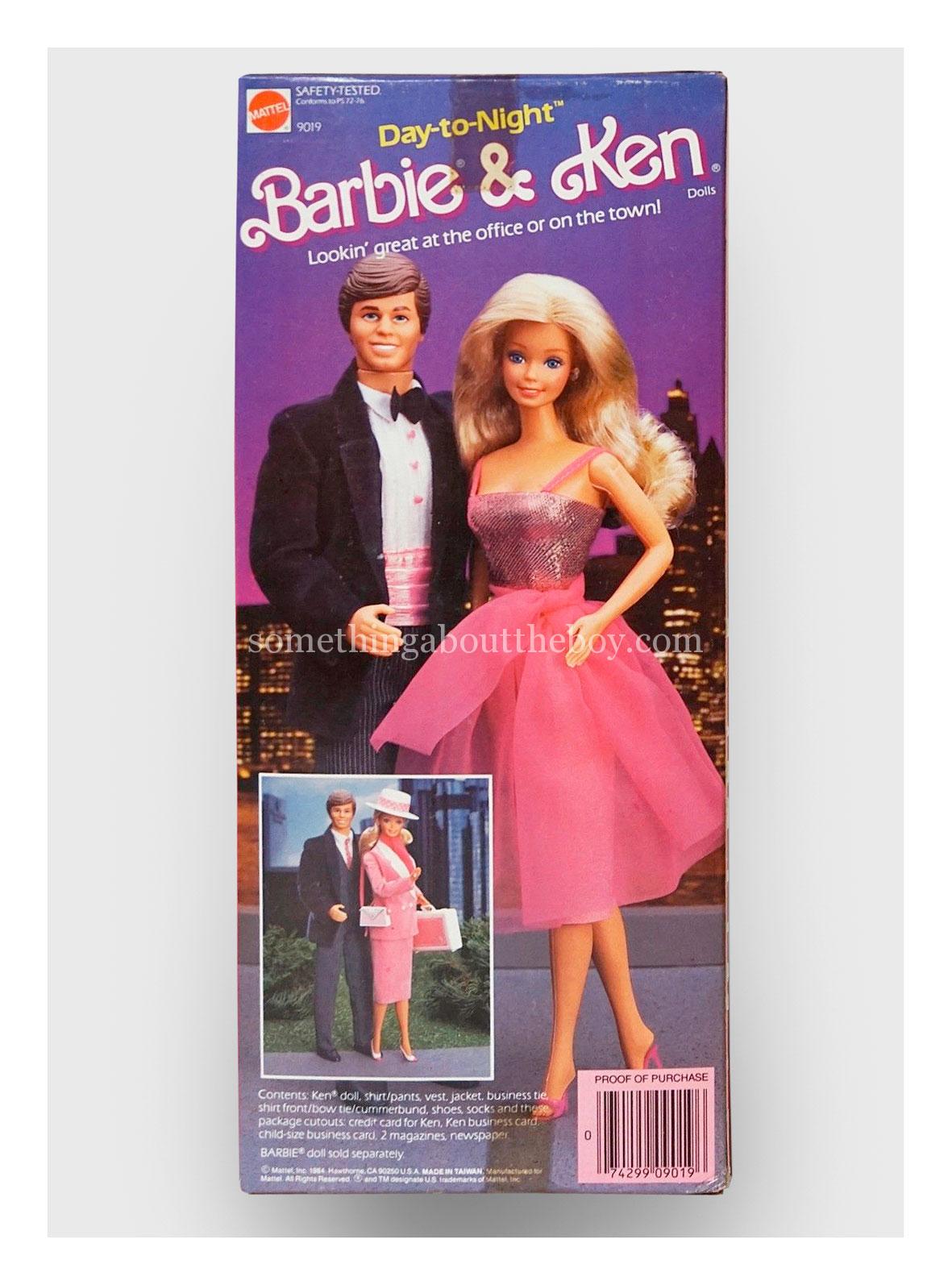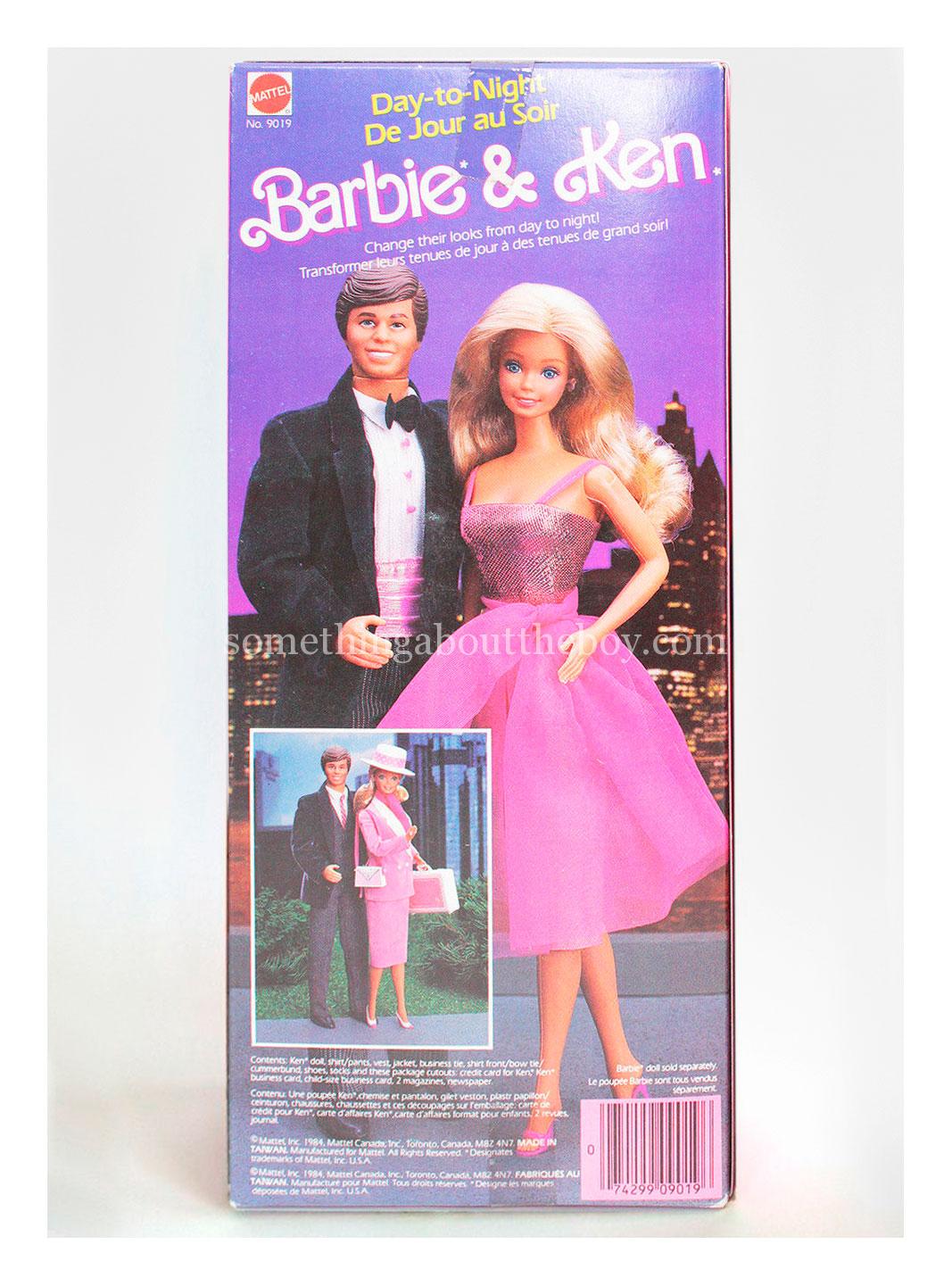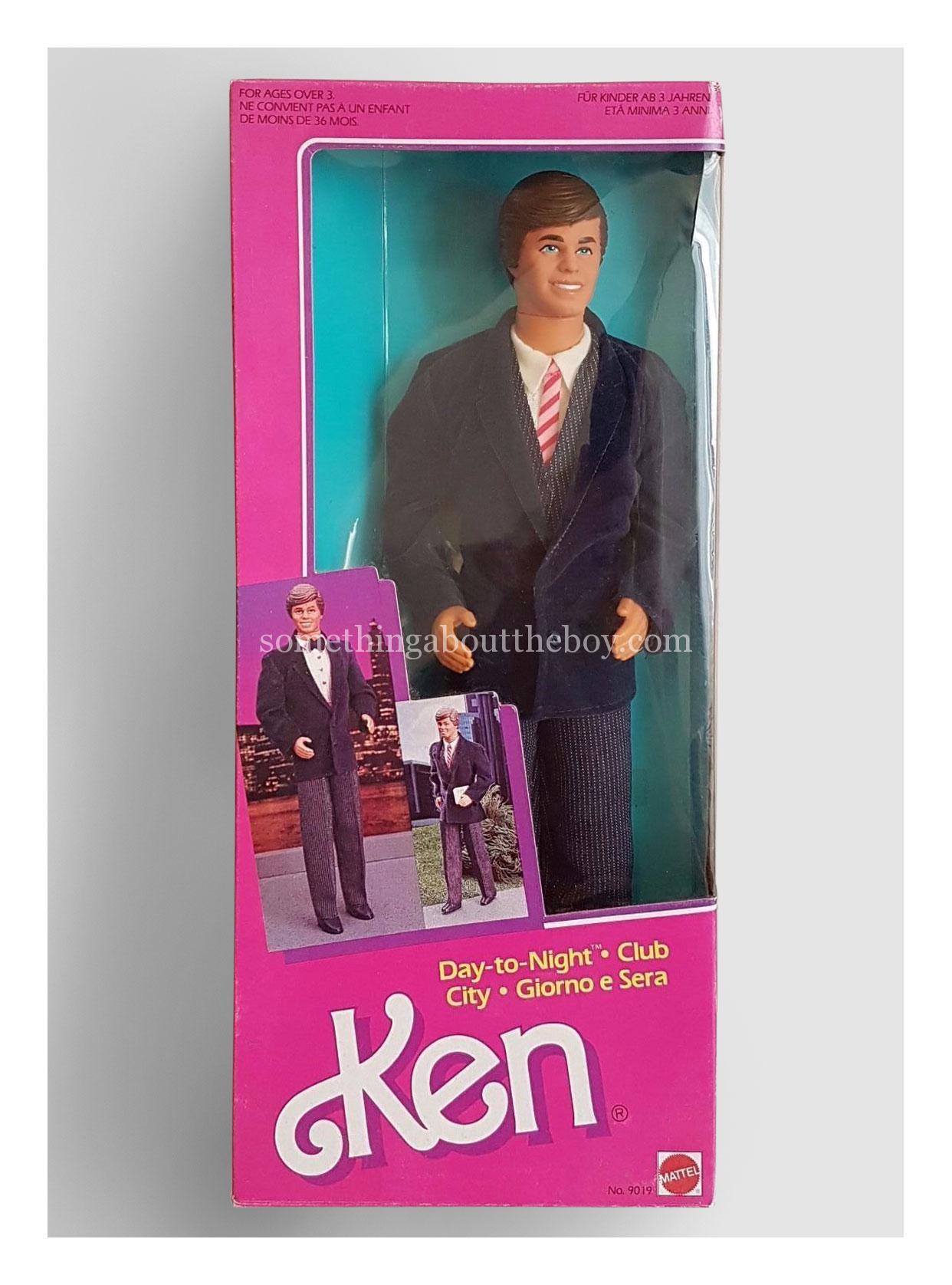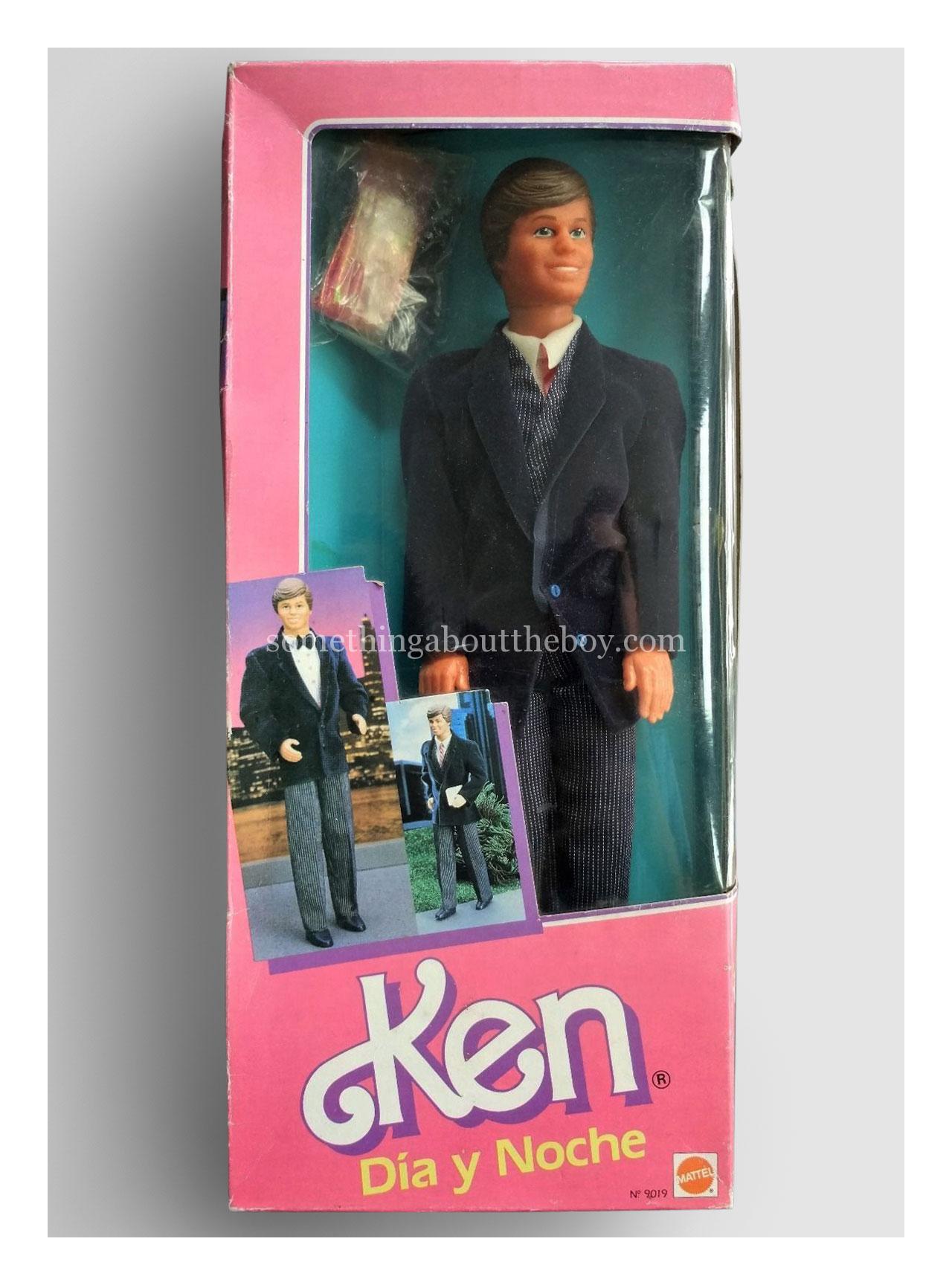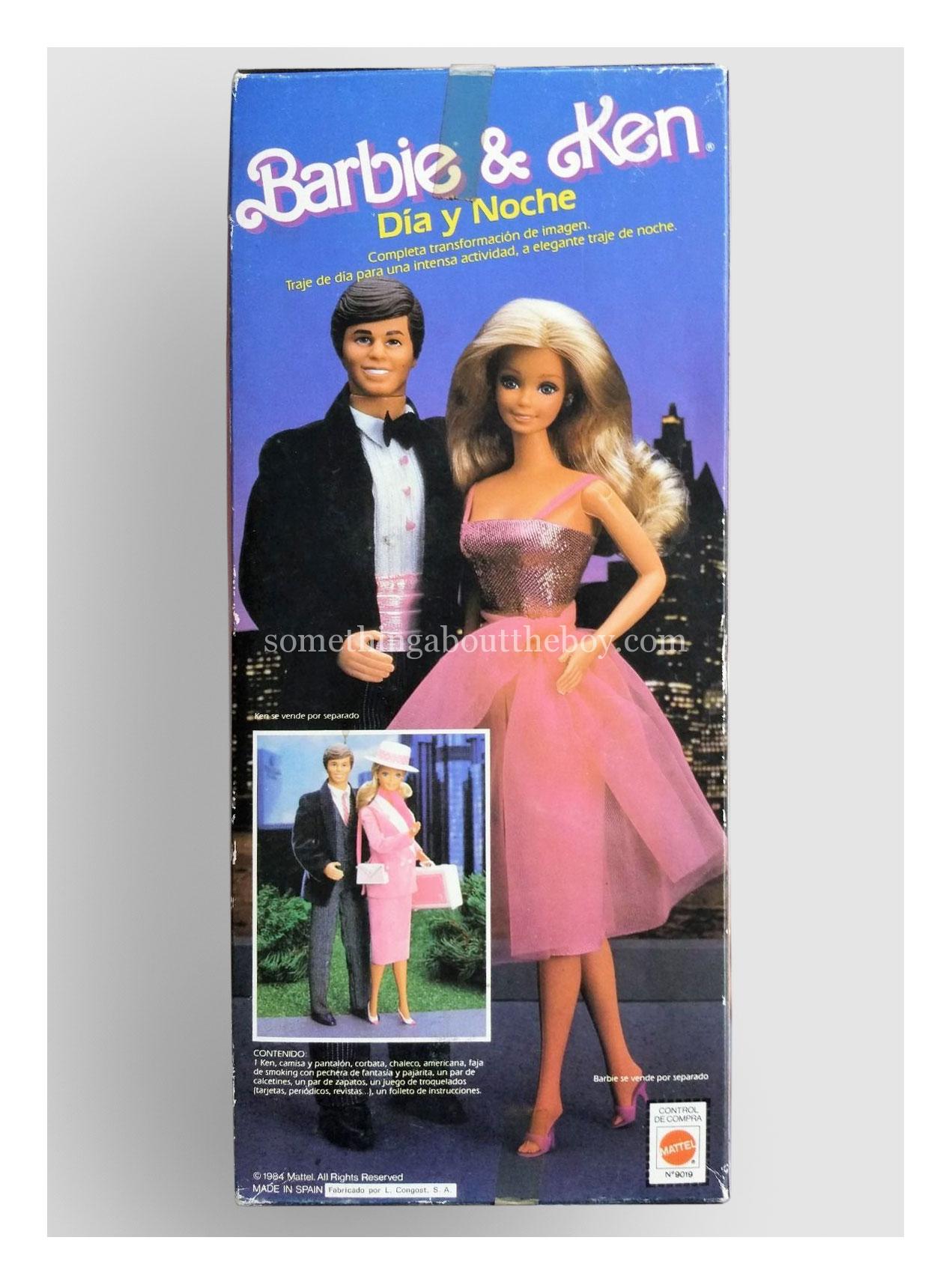 KEN SUPER CLUB #6255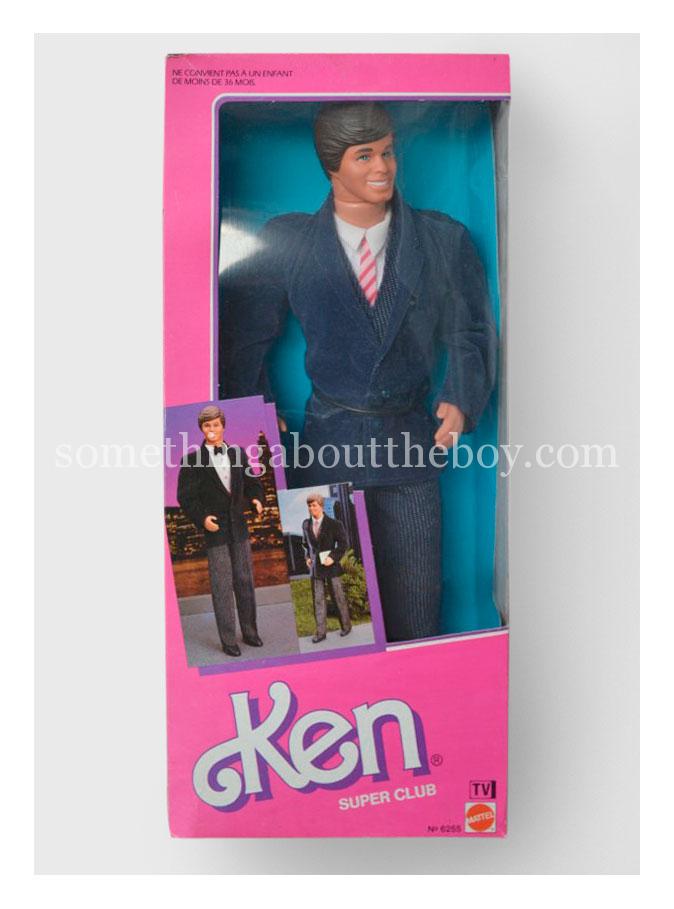 DAY-TO-NIGHT KEN #9018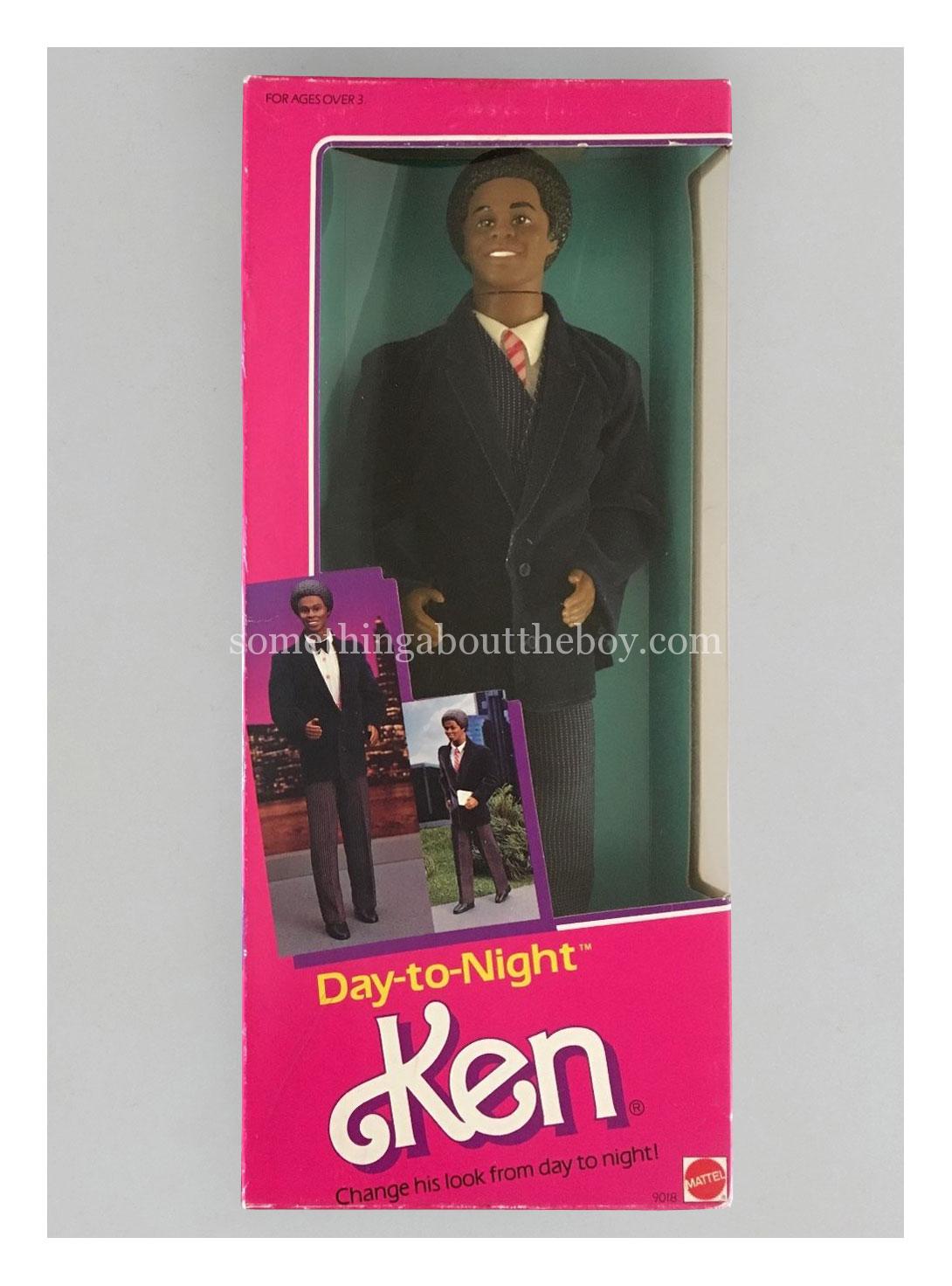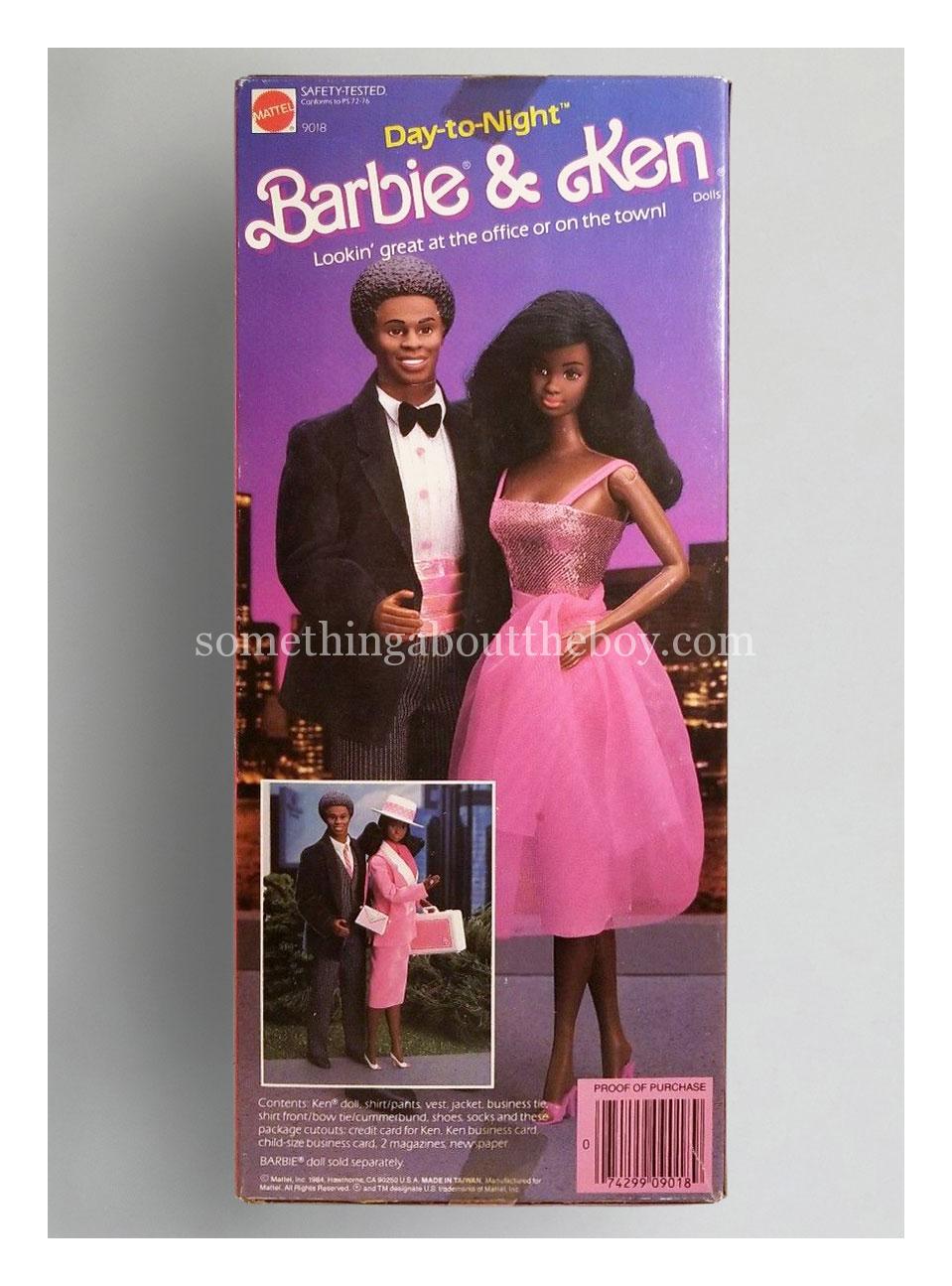 ---
BEACH TIME / À LA PLAGE KEN #9103
Beach Time Ken was released in Canada and Europe. Also known as À la Plage Ken.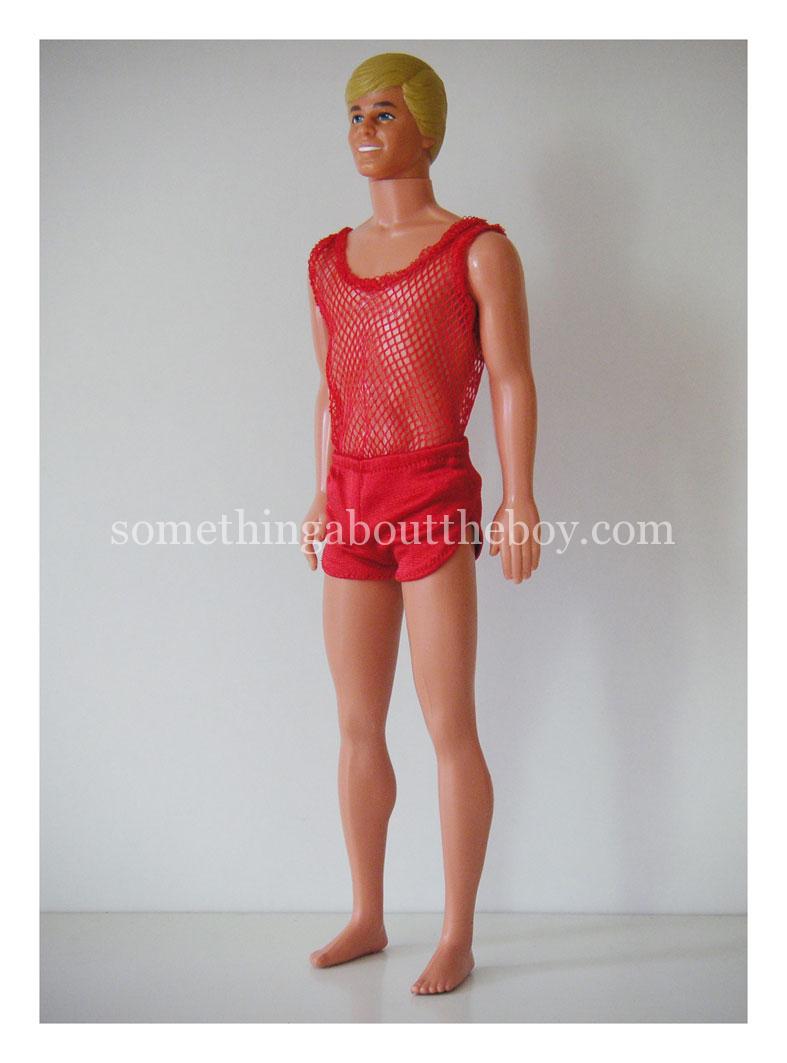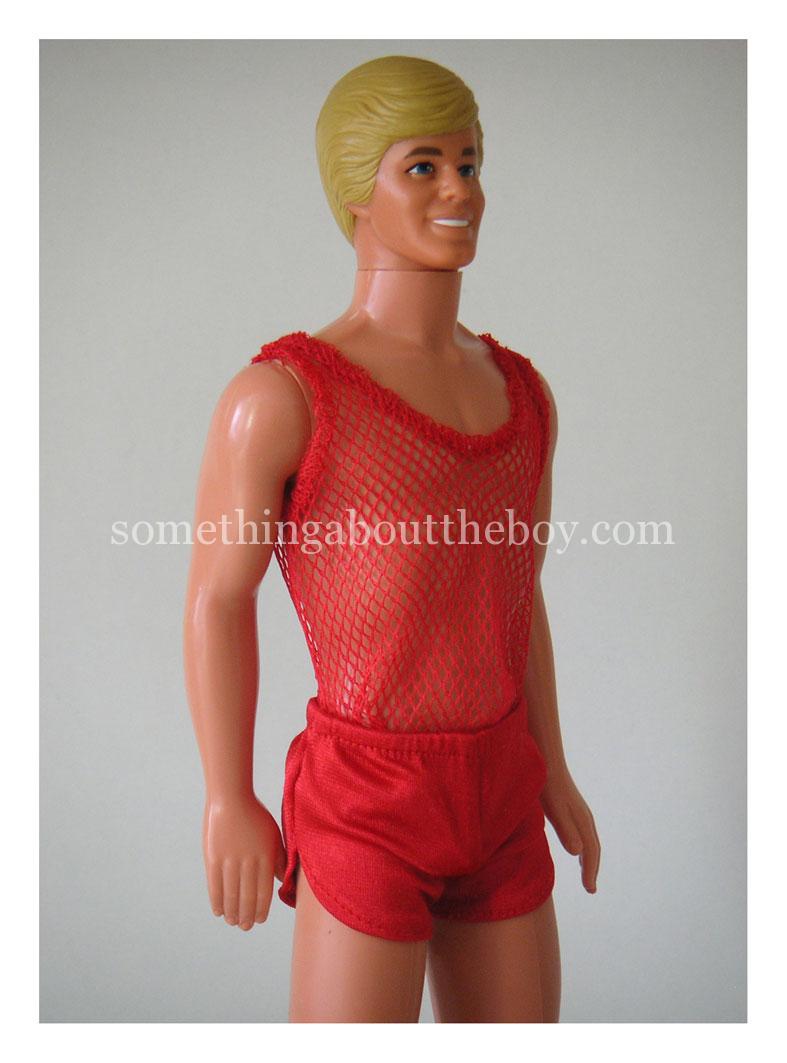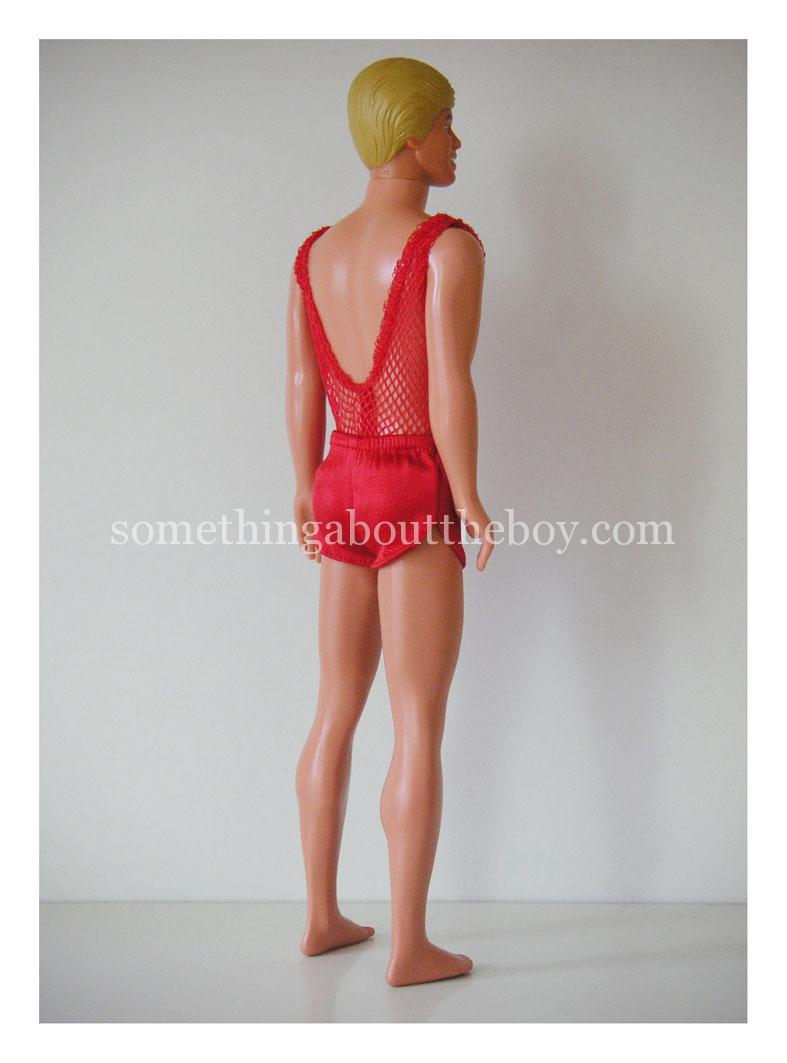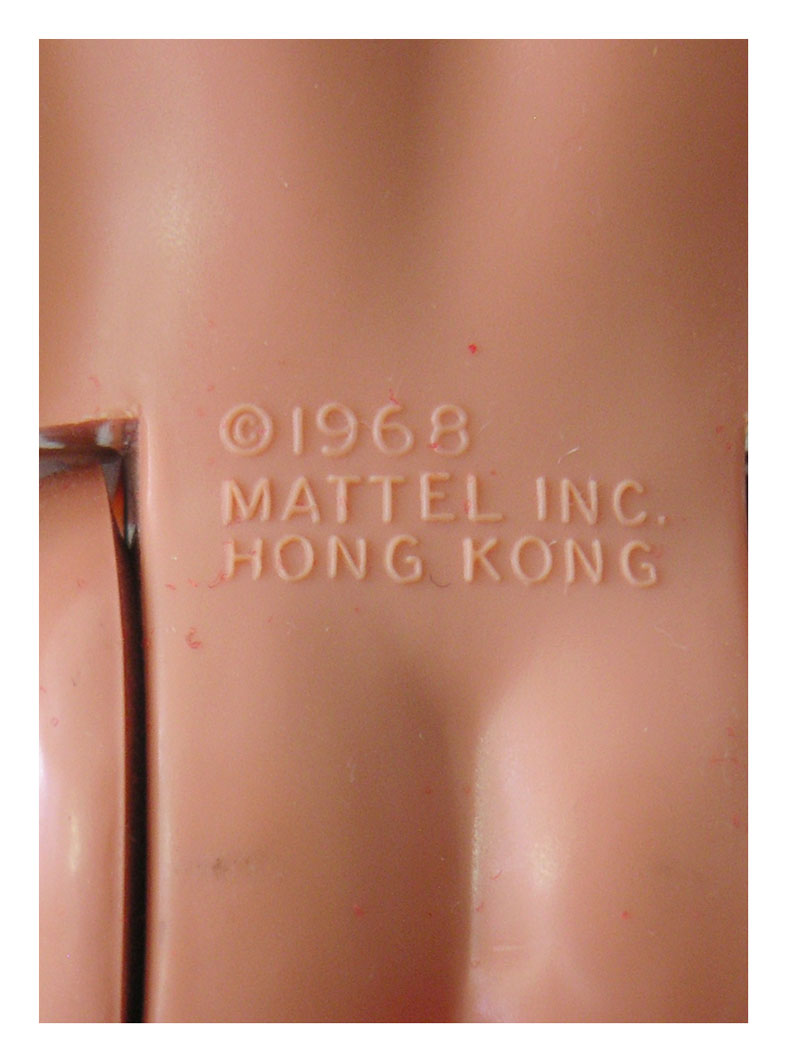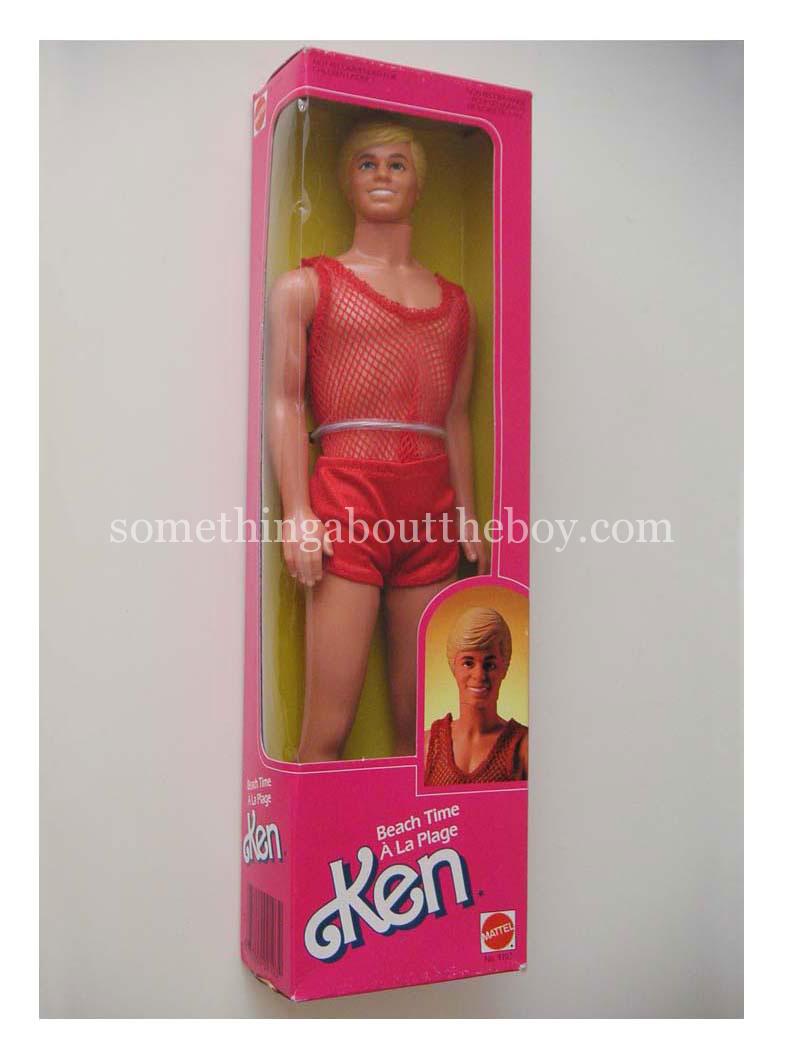 ---
SEA LOVIN' KEN #9110
Sea Lovin' Ken was a European release. Also known in France as Ken Régate or Ken Yachting, in Germany as Maritim Ken, and in Italy as Ken Mare. Mattel Spain released their own version called Ken Nautic. The Mattel France version of this Ken is called Ken Super Regate and is marked Made in France on his back. He has the unique code #6251.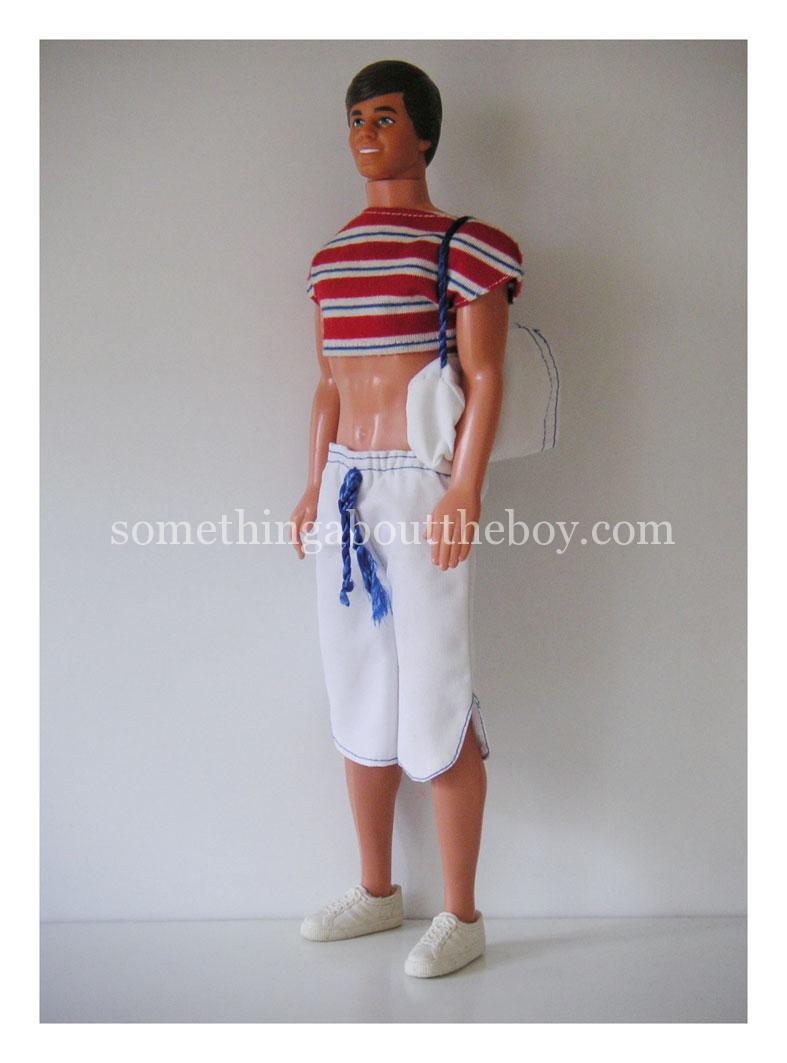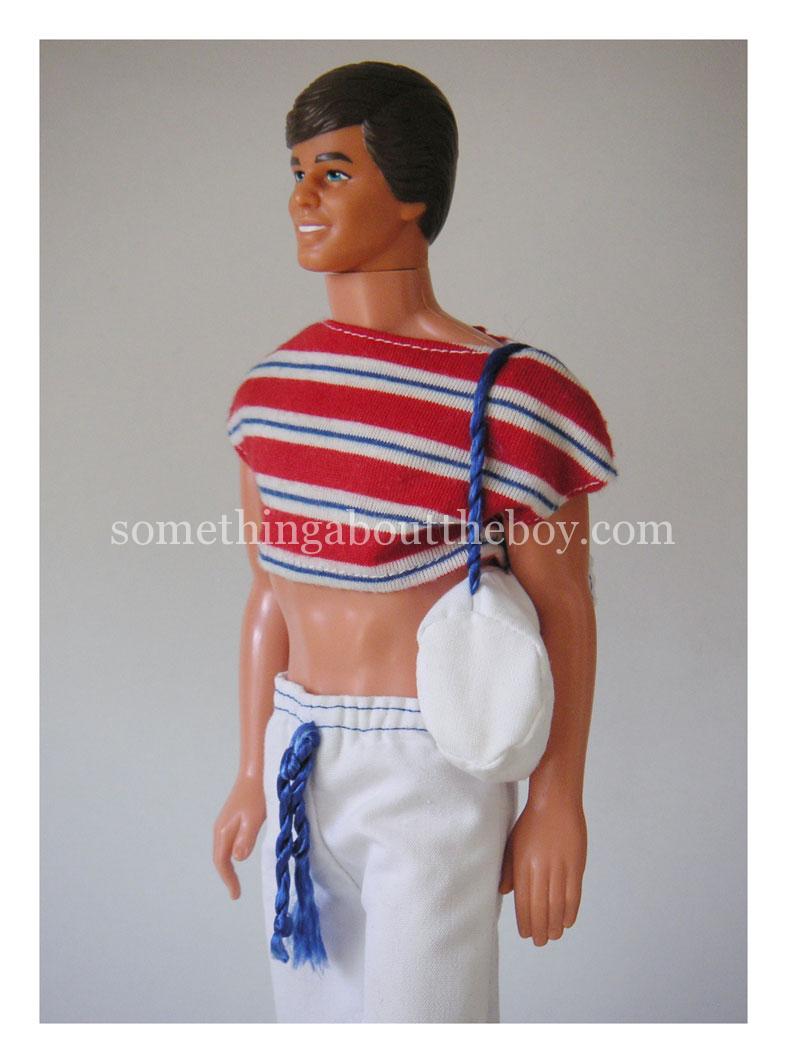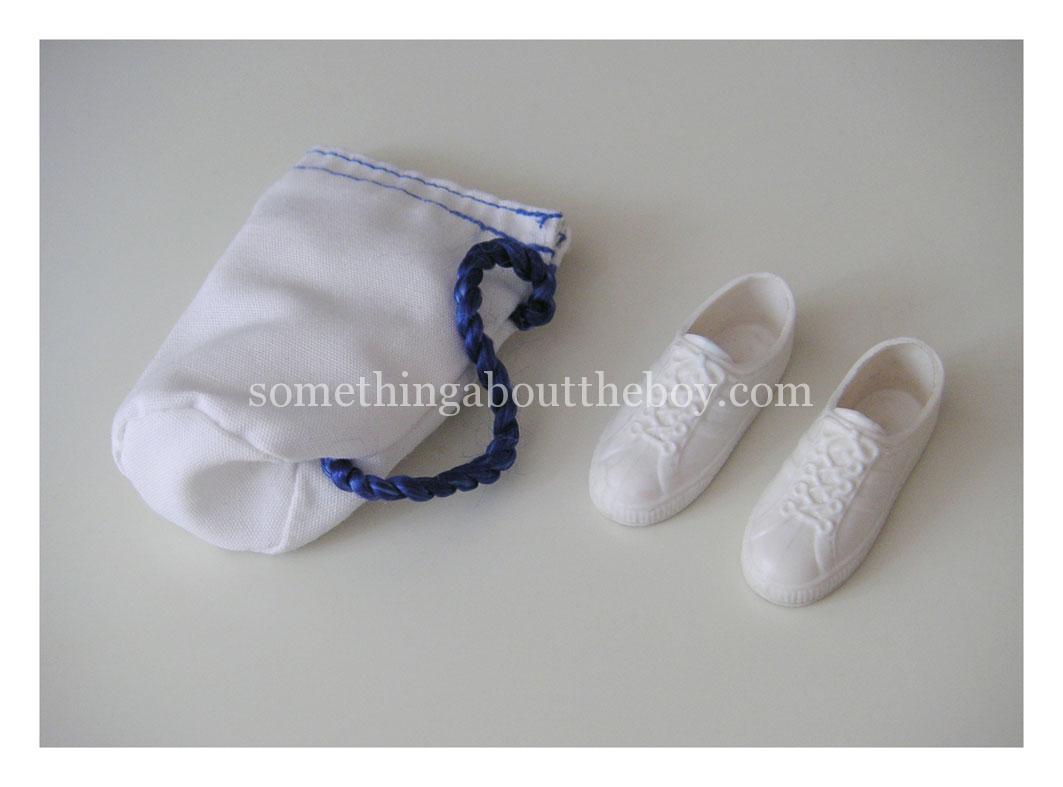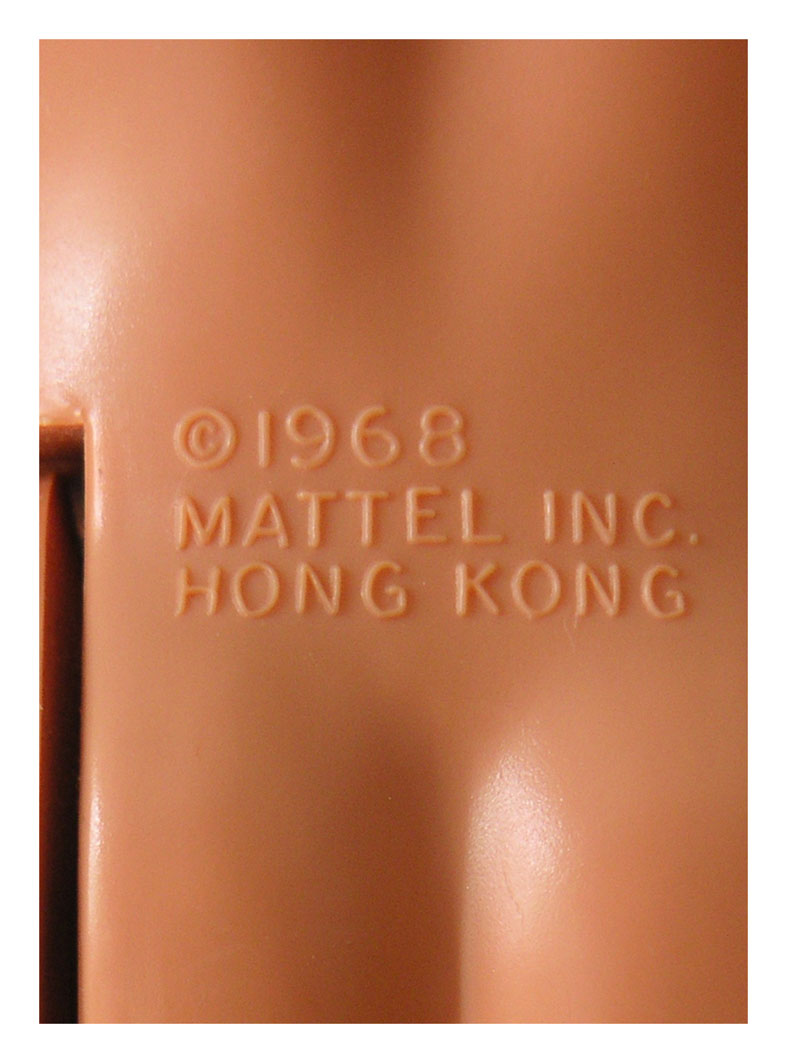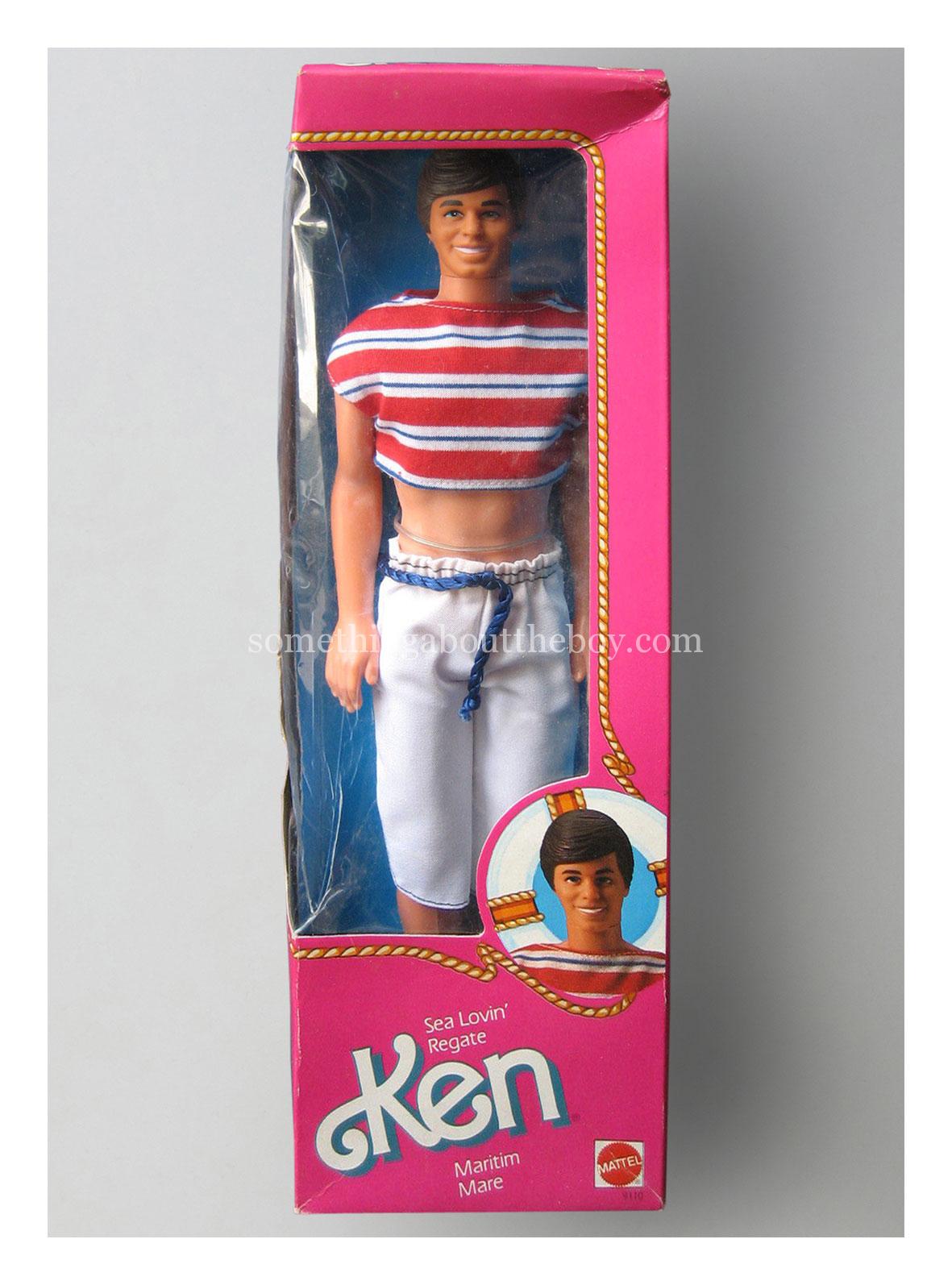 KEN SUPER REGATE #6251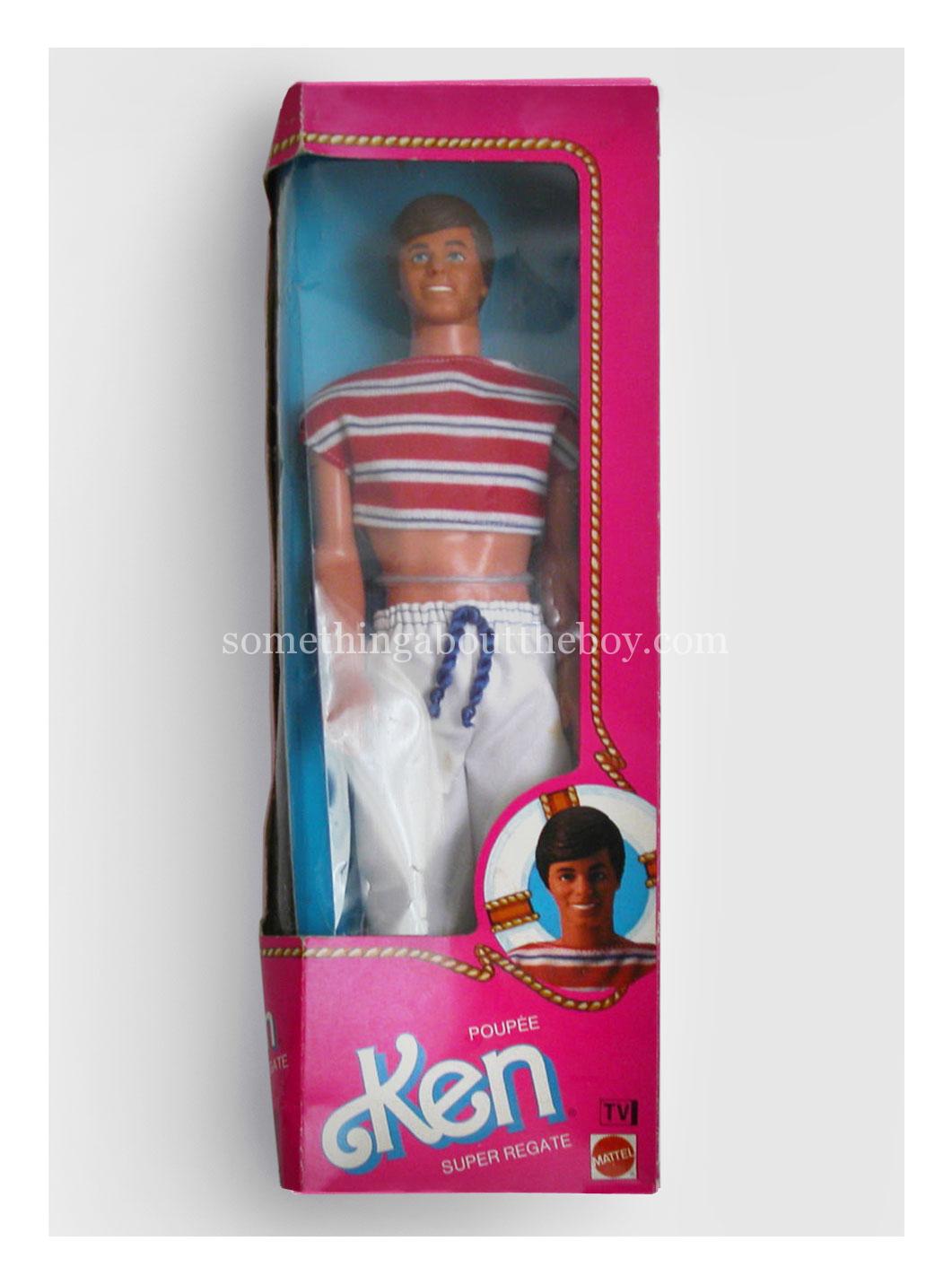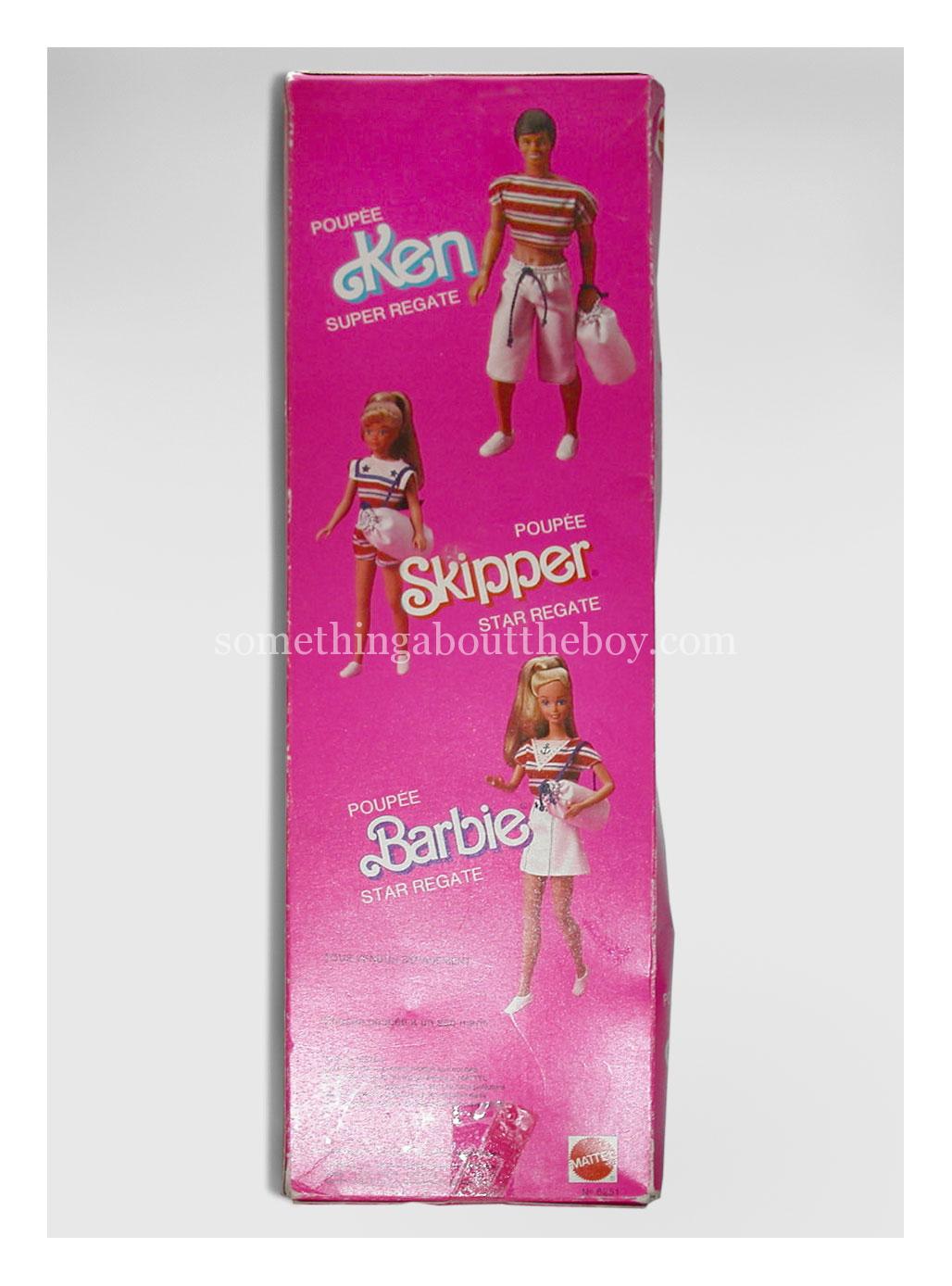 ---
BOOKLETS & CATALOGUES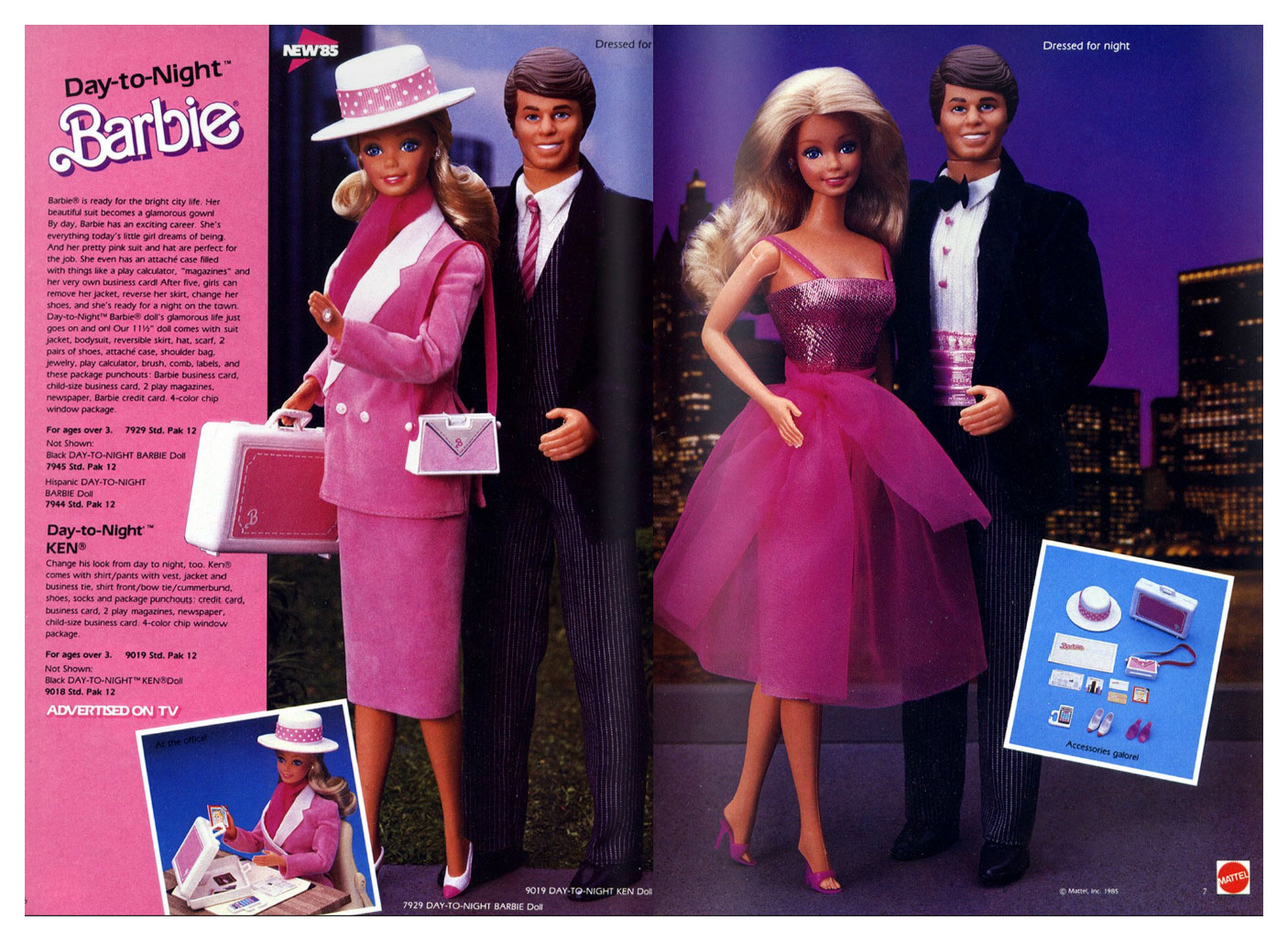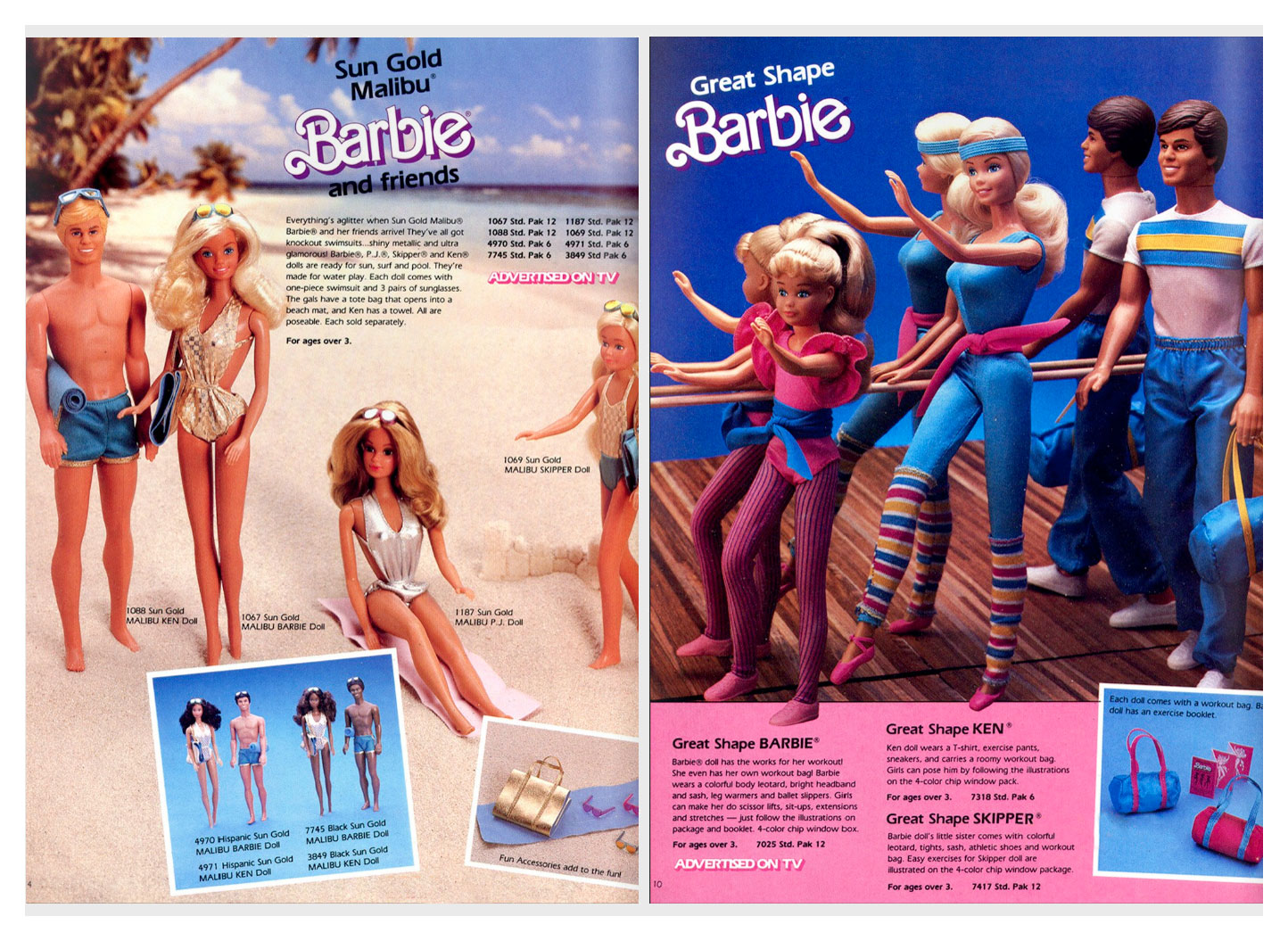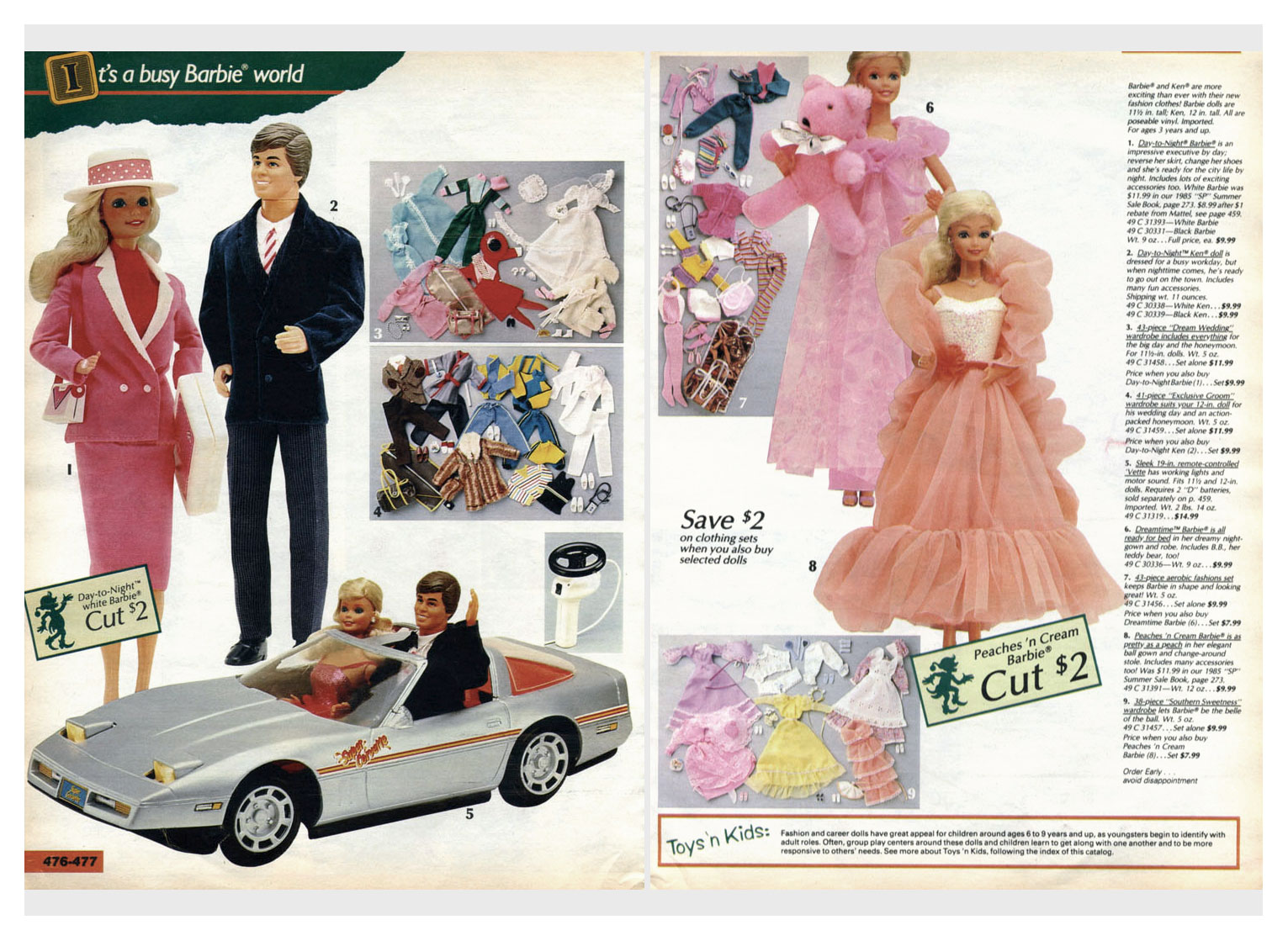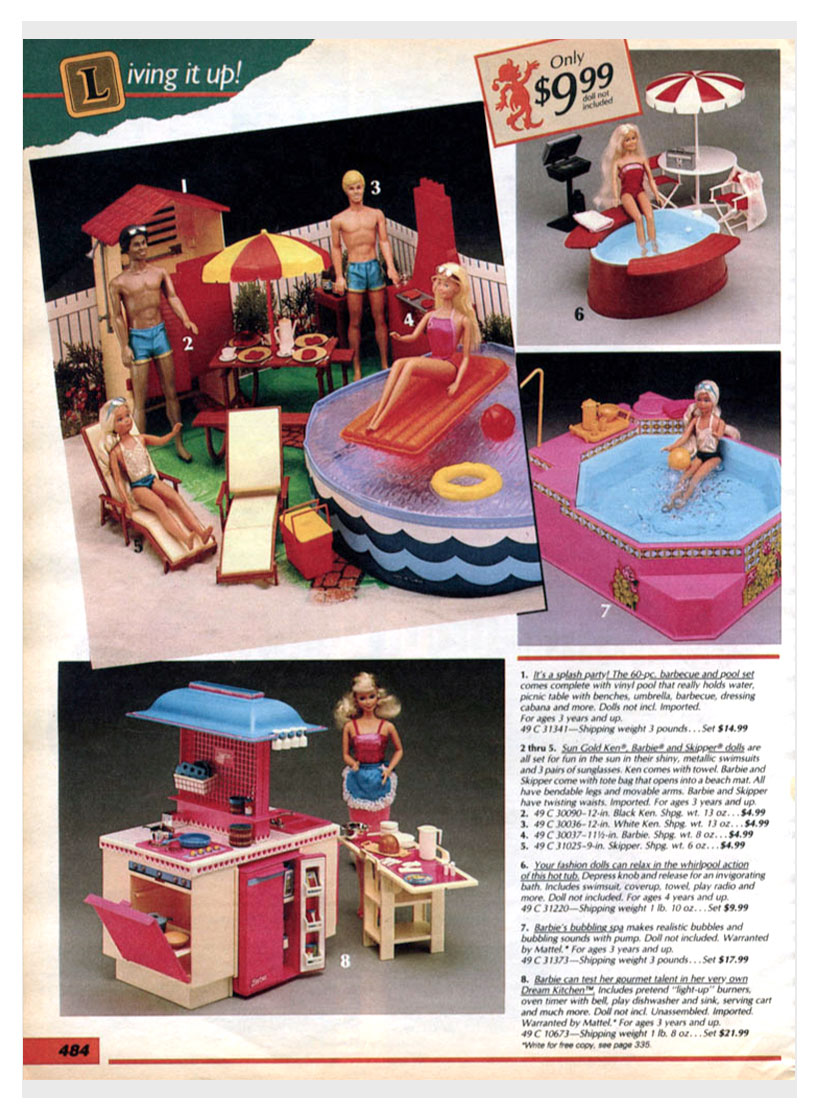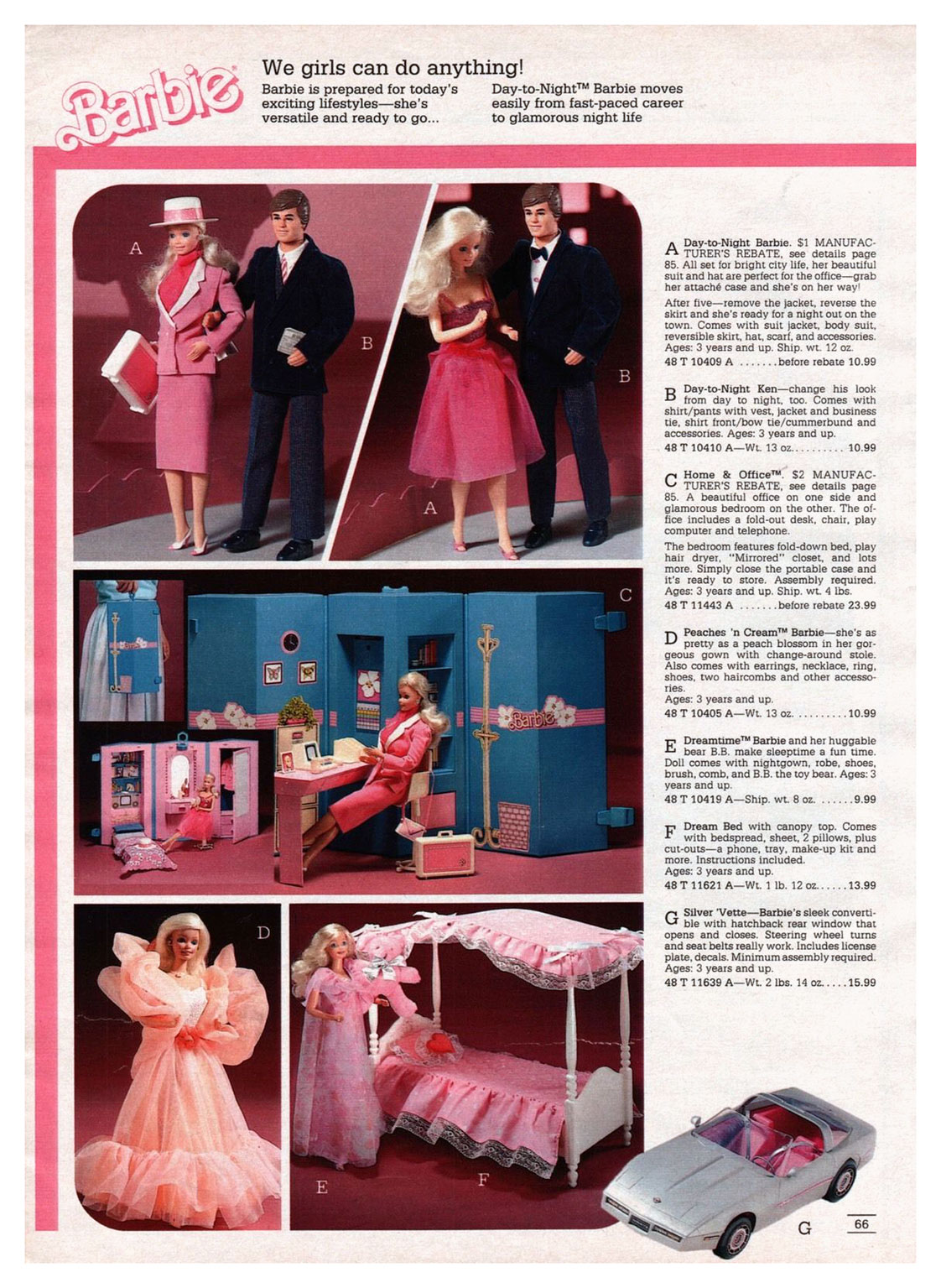 Note how Sun Gold Malibu Ken is shown in the Best catalogue with brown hair.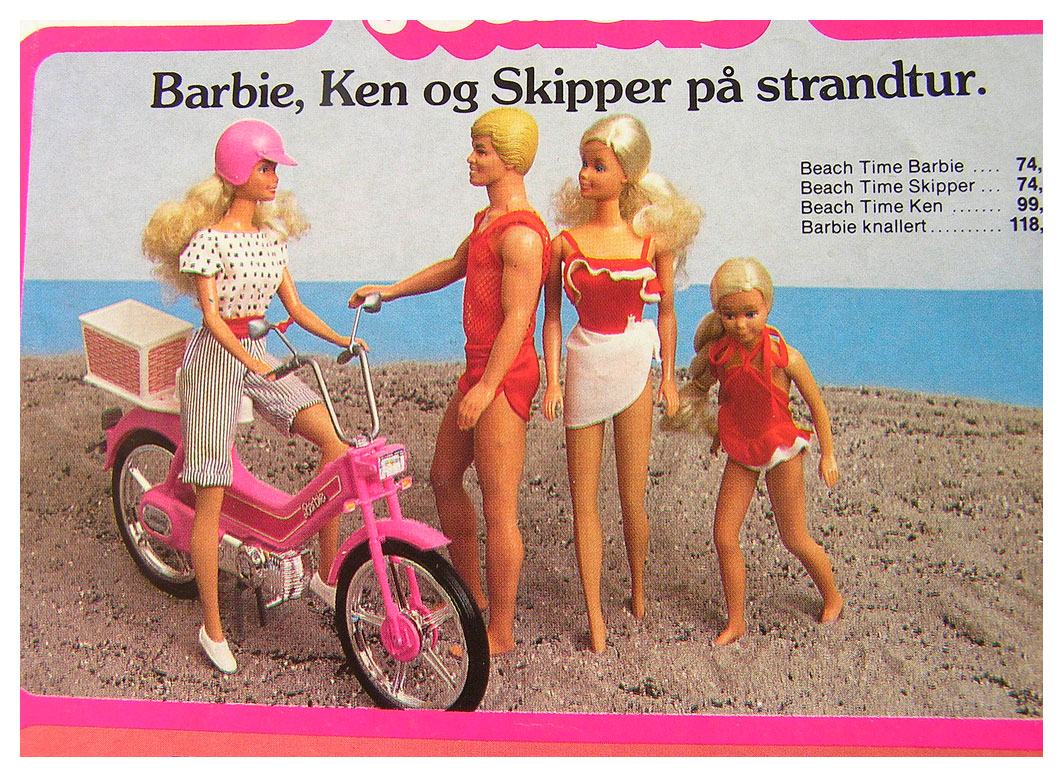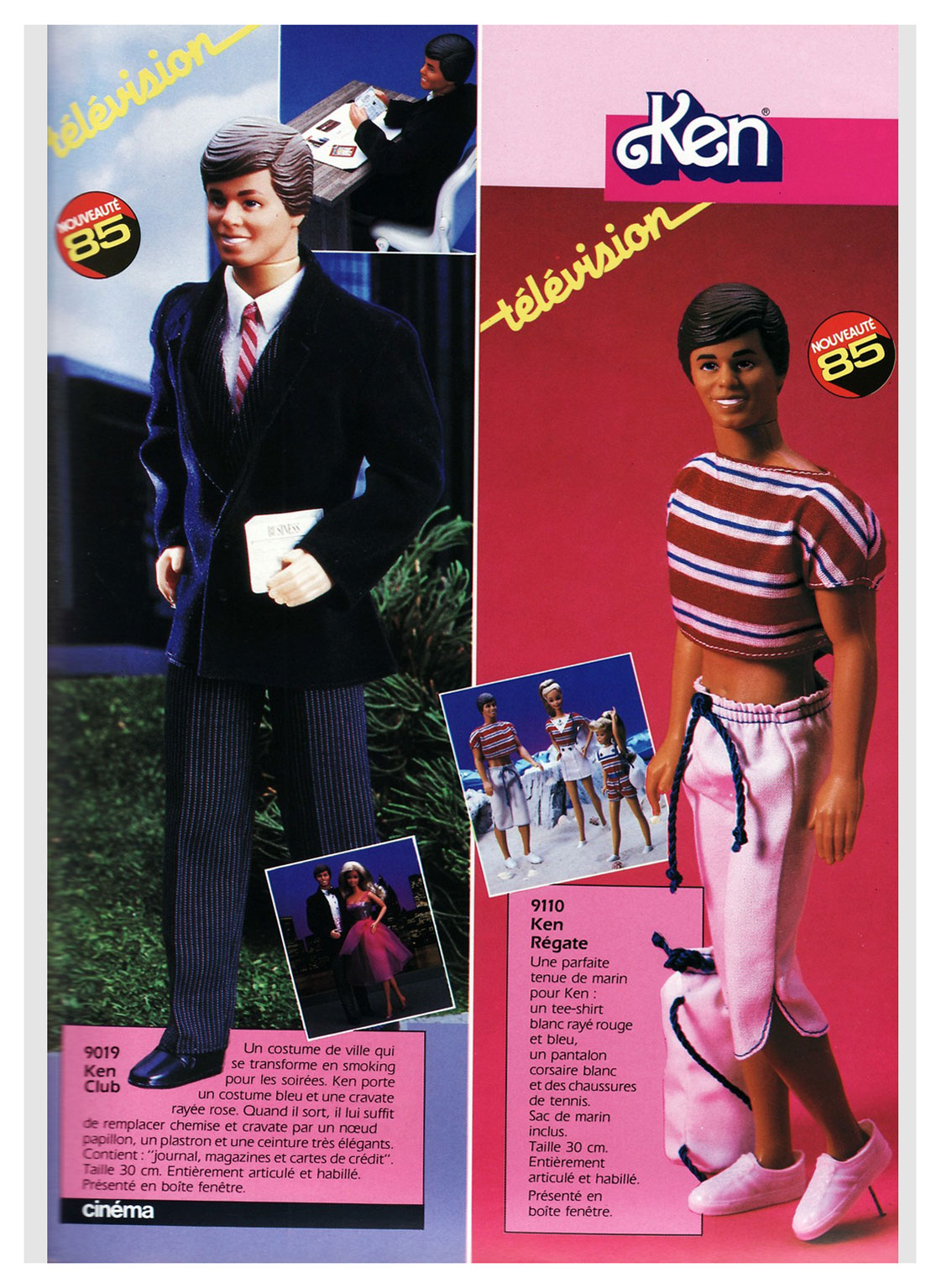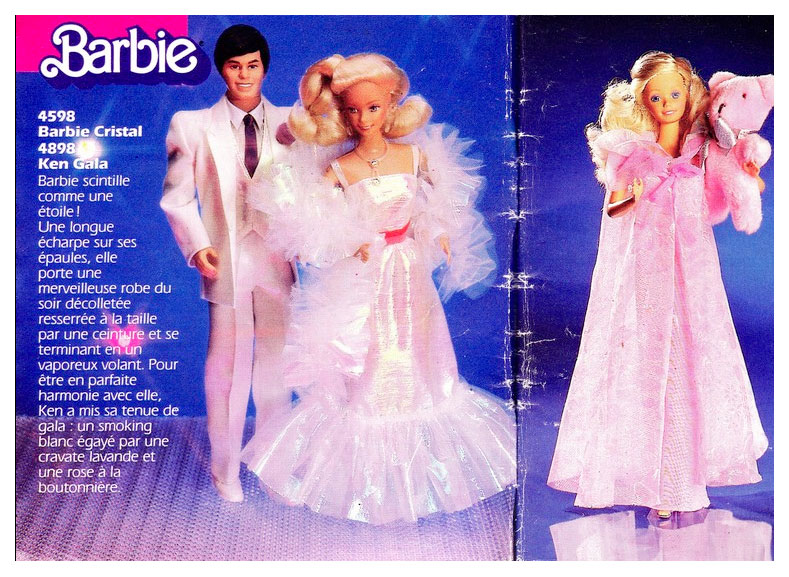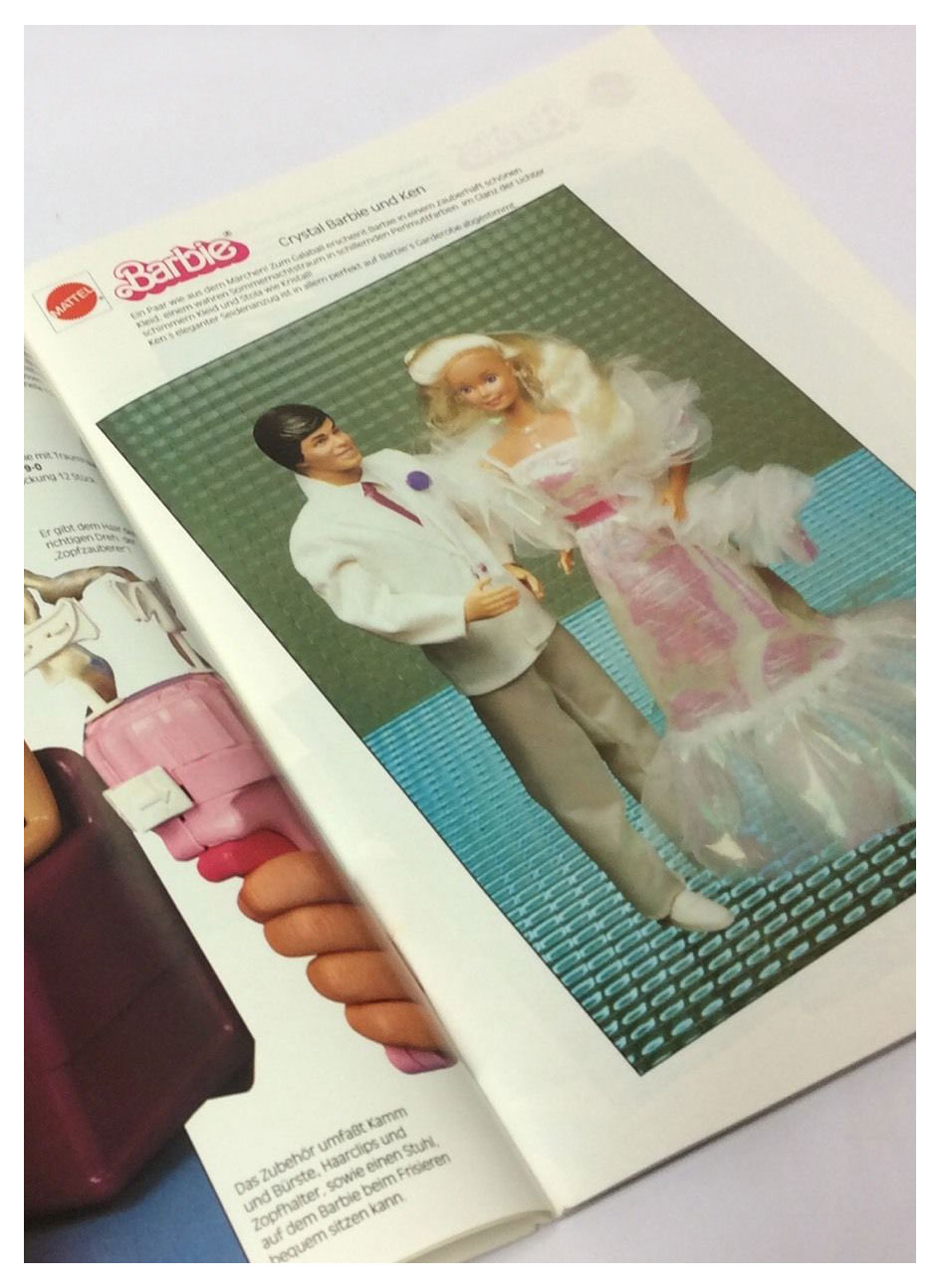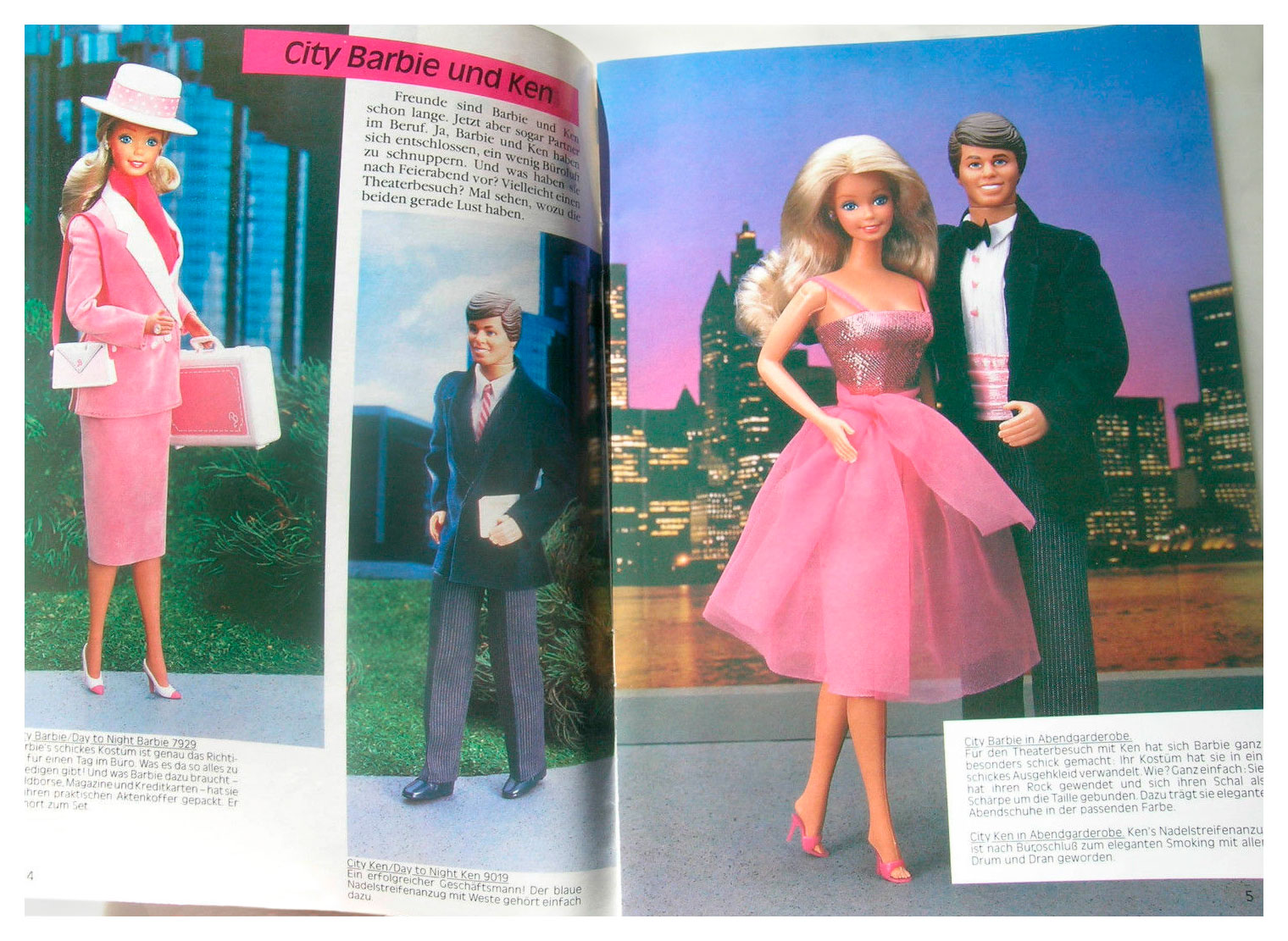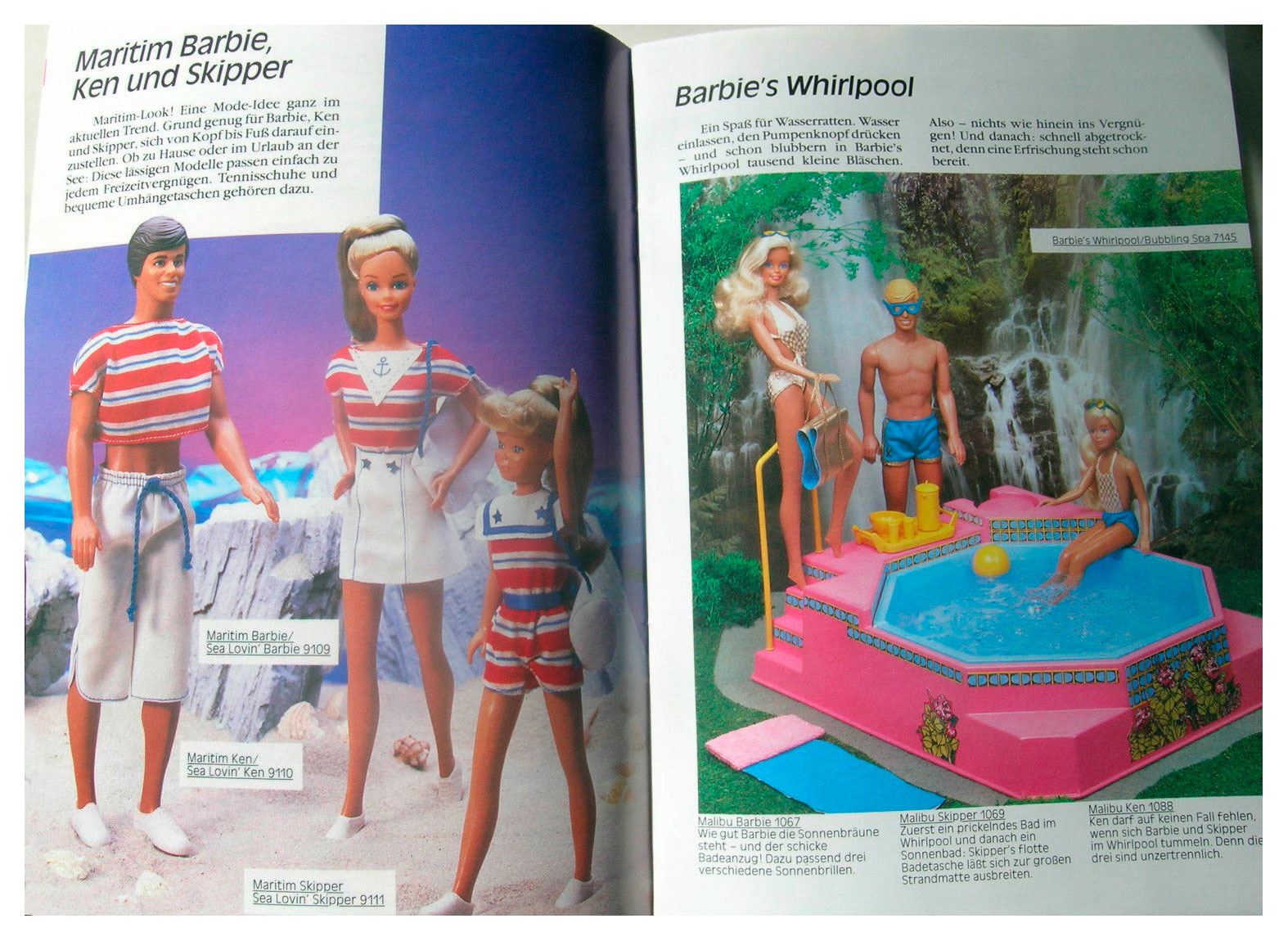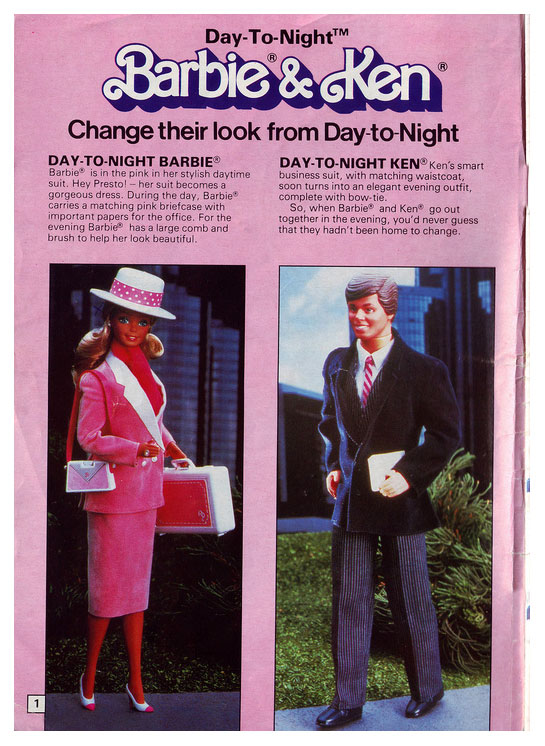 Mattel Spain used the same stock photos on the boxes and in their promotional material, but the actual Kens looked slightly different, with the straight-arm body mold, as shown above and in the photo bottom right from the Catálogo Juguetes 85-86 from Spanish department store El Corte Inglés.