Donny and Jimmy Osmond are included here, even though they're not really part of the Ken family. They are however original Mattel, and Donny was designed to fit Ken's clothing.
---
DONNY OSMOND #9767
There are two versions of Donny's original outfit. As well as those shown, I've also seen the first version in silver, but that 'variation' is probably just a regular one, which has faded over time. Donny was also available together with a Marie doll as deluxe set #9769.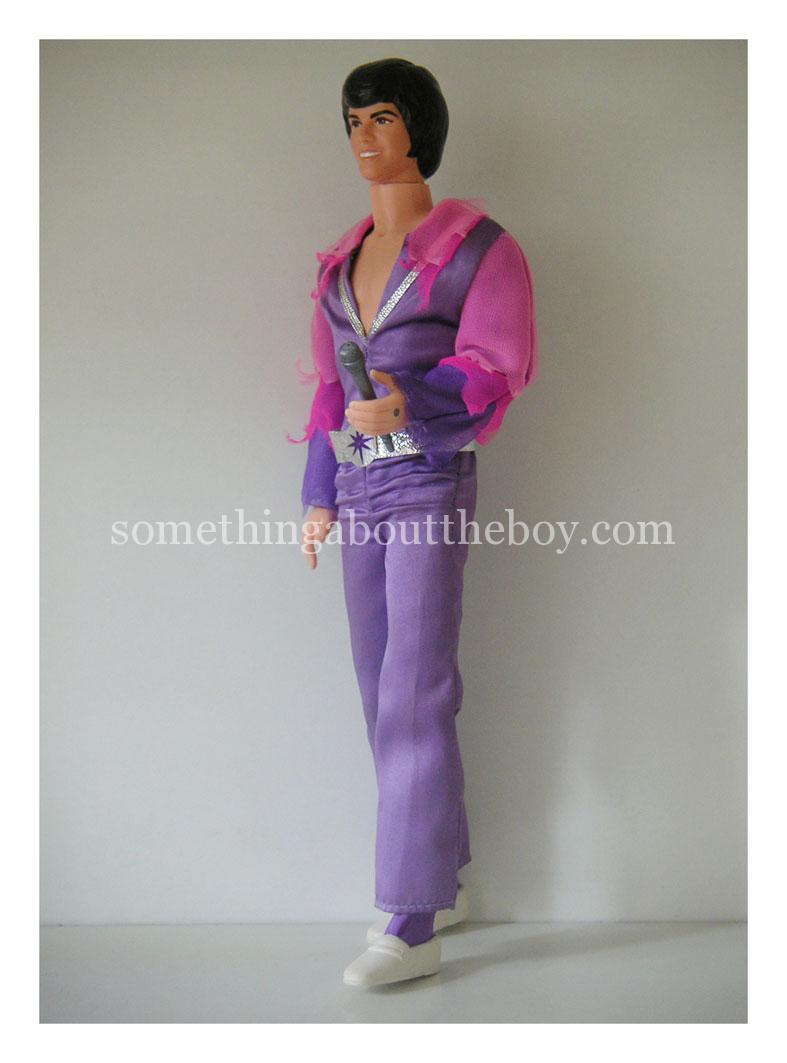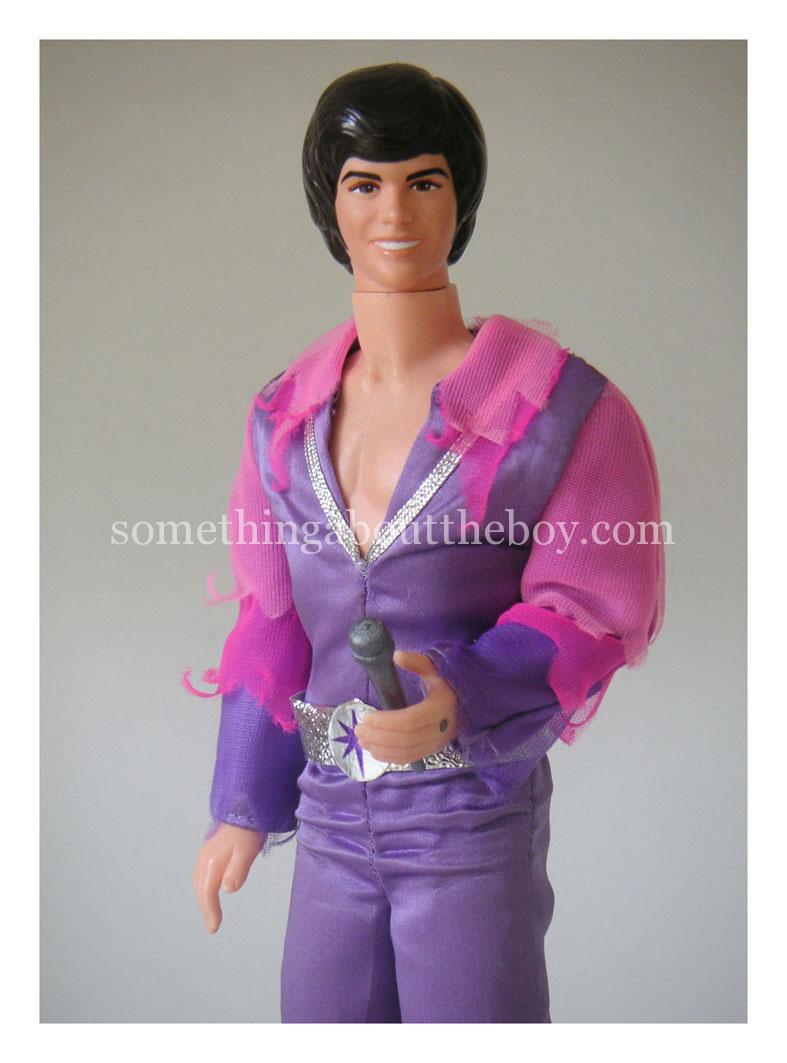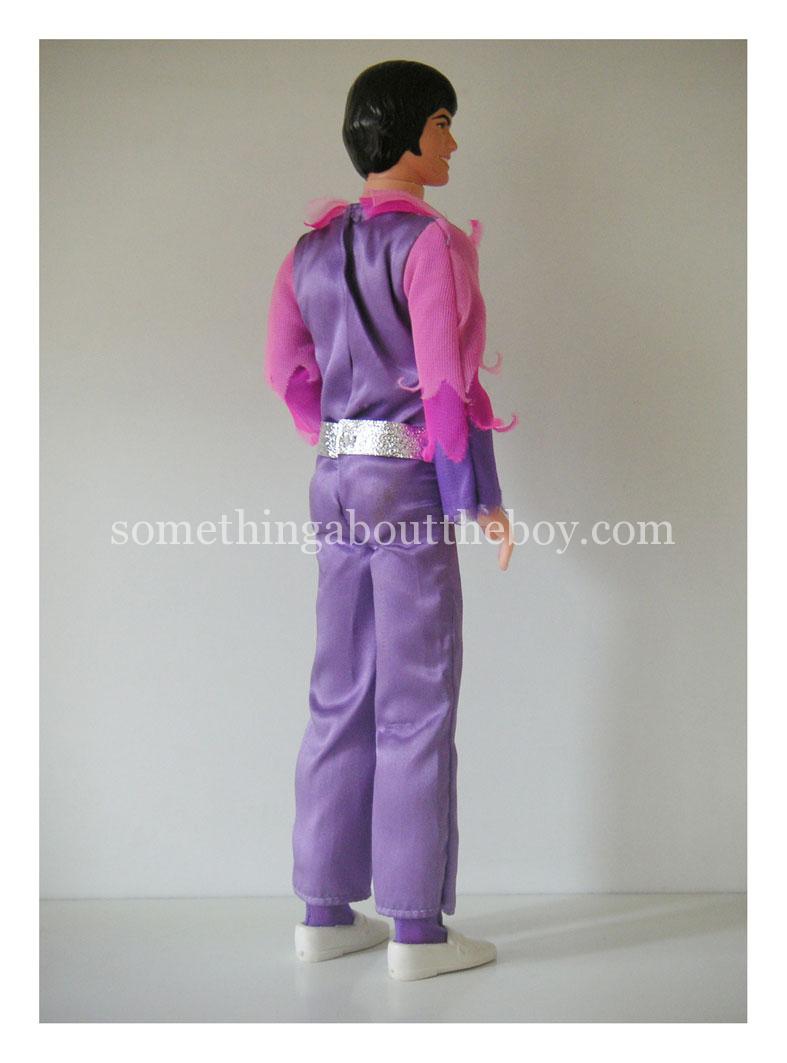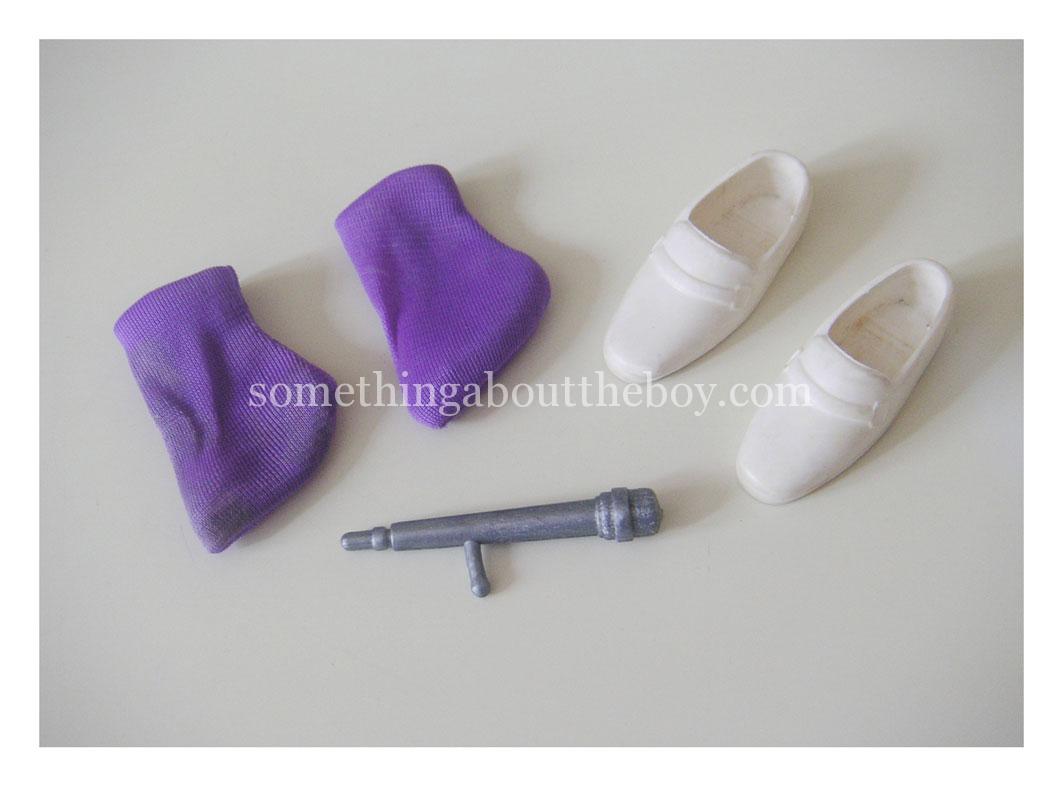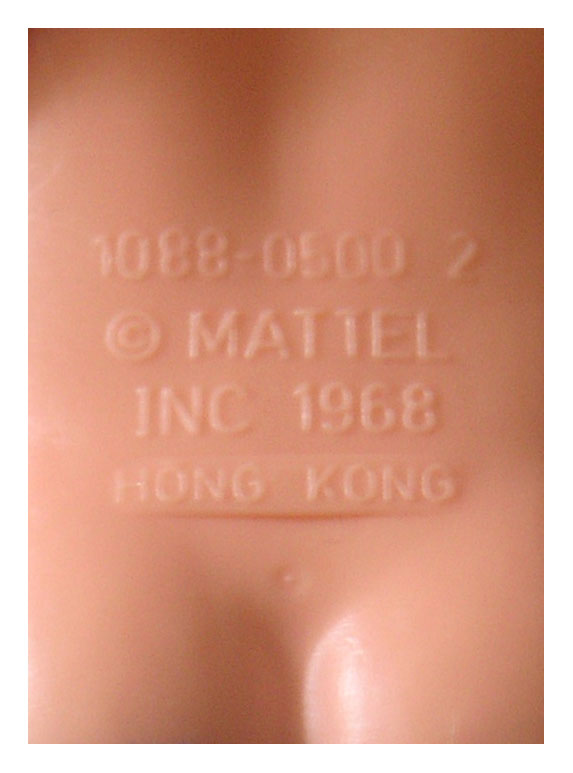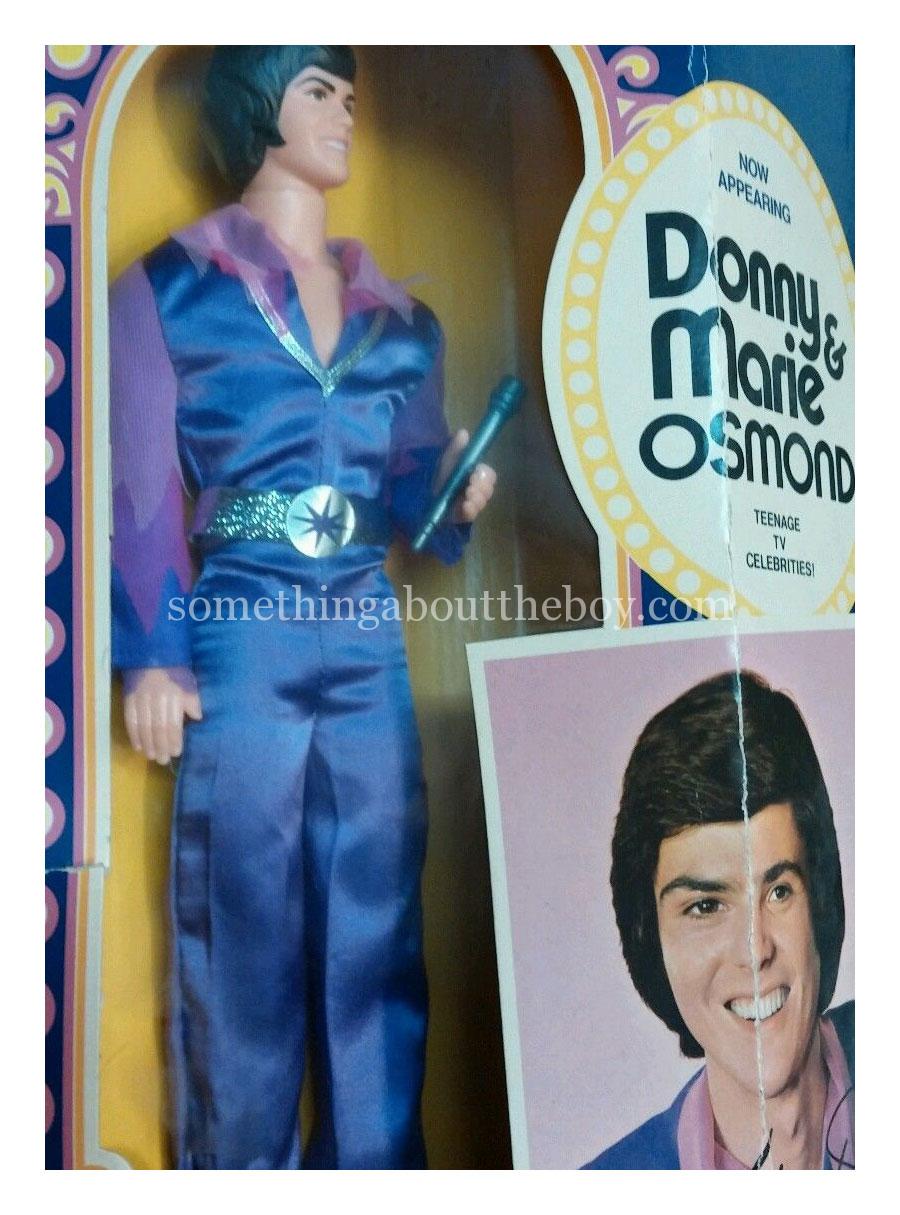 The silver version below right is most probably not a variation at all, just a regular version which has been exposed to direct sunlight for too long. See section 1963 The Outfits to see how sunlight changed Ken's vintage boxing shorts from blue to silver.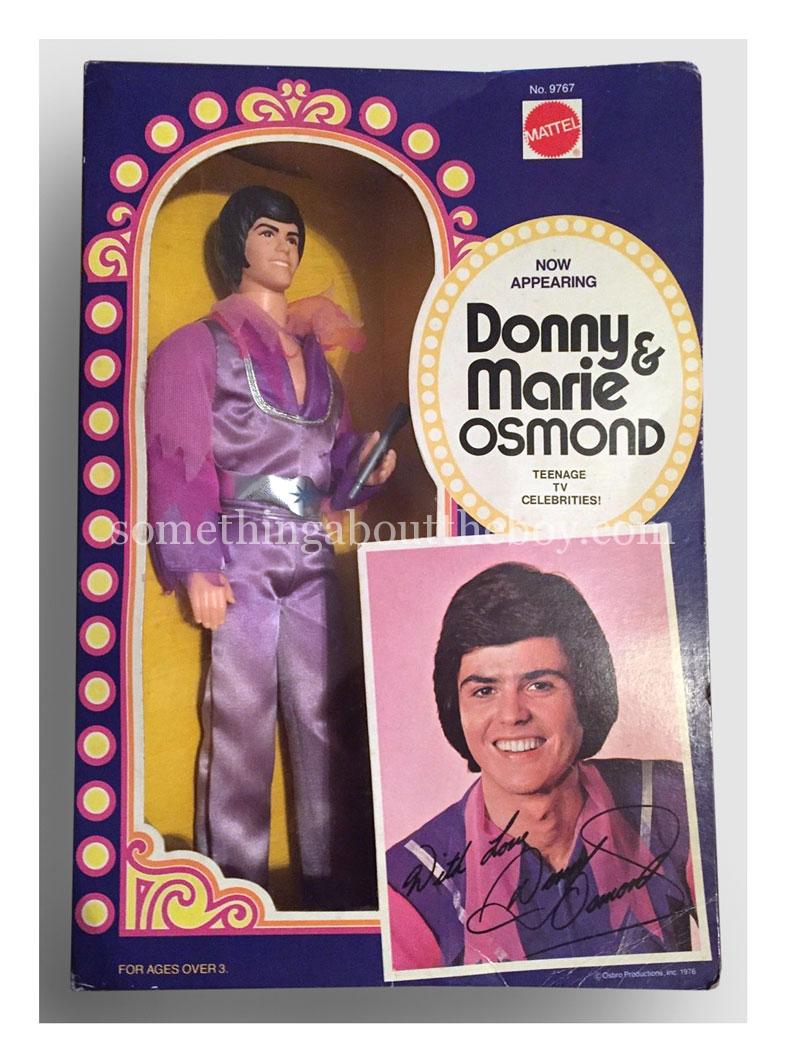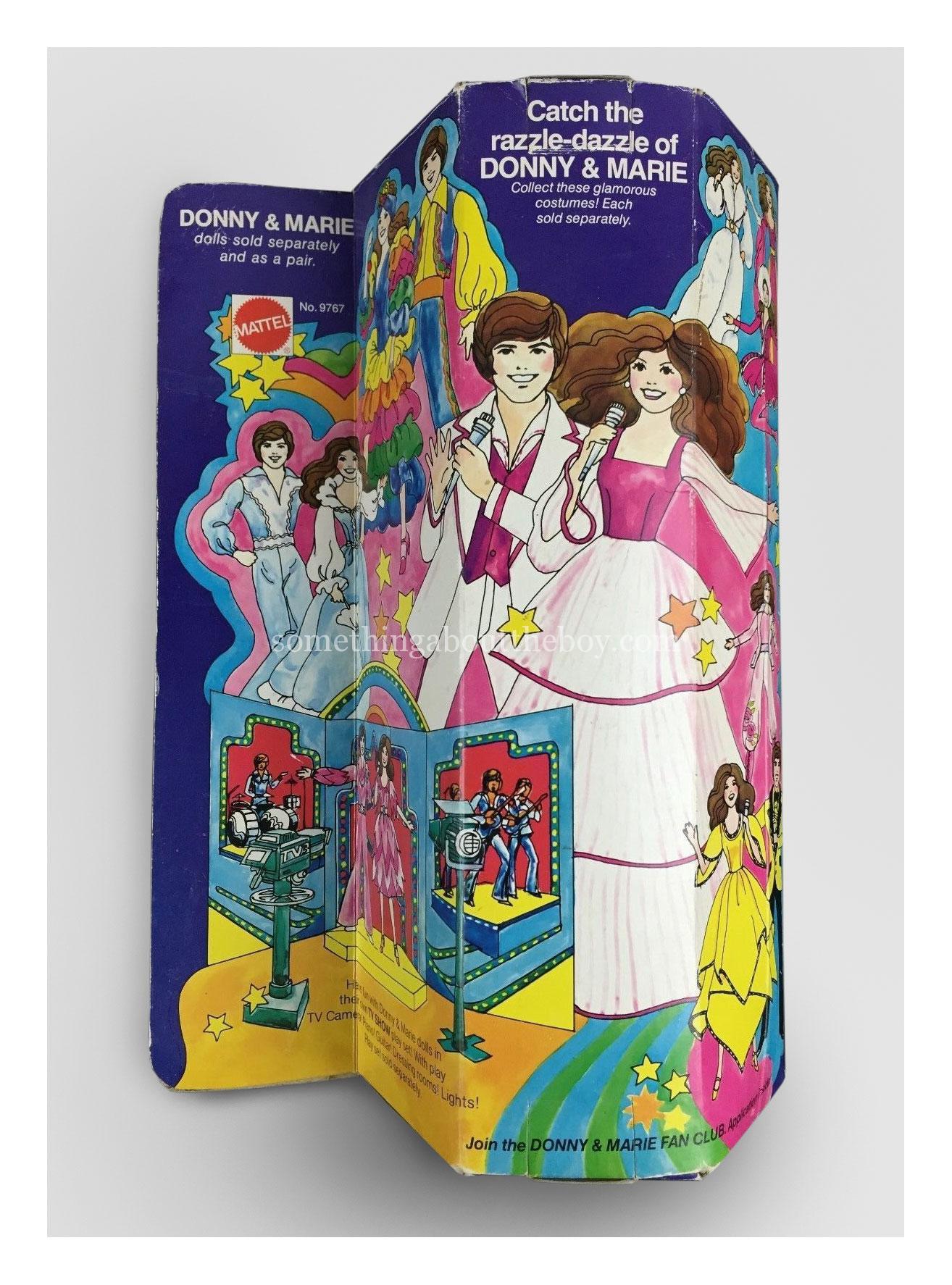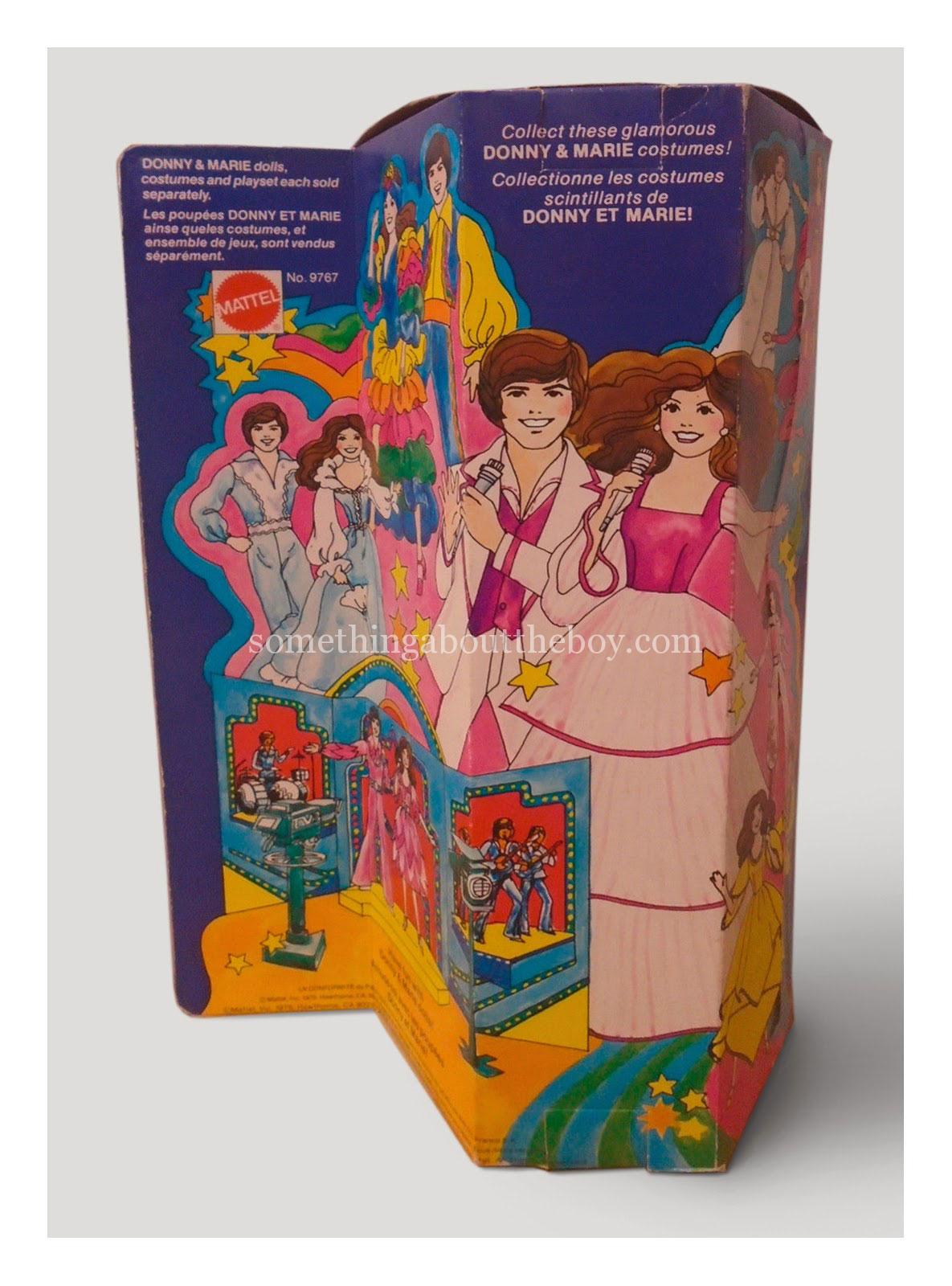 ---
Mattel produced several outfits especially for him, but they really are the worst of 1970's tack! Mostly all garish colours and artificial fibres. The TV Fashions are from 1977 and the Deluxe TV Fashions from 1978. As well as the regular outfits, there are Sears exclusives by Mattel, and both Montgomery Ward and Aldens also produced their own outfits for Donny. I have photographed Donny with the original microphone which came with the doll. Extra microphones were only added to the Deluxe TV Fashions.
DONNY & MARIE OSMOND TV FASHIONS #9813 DEEPEST PURPLE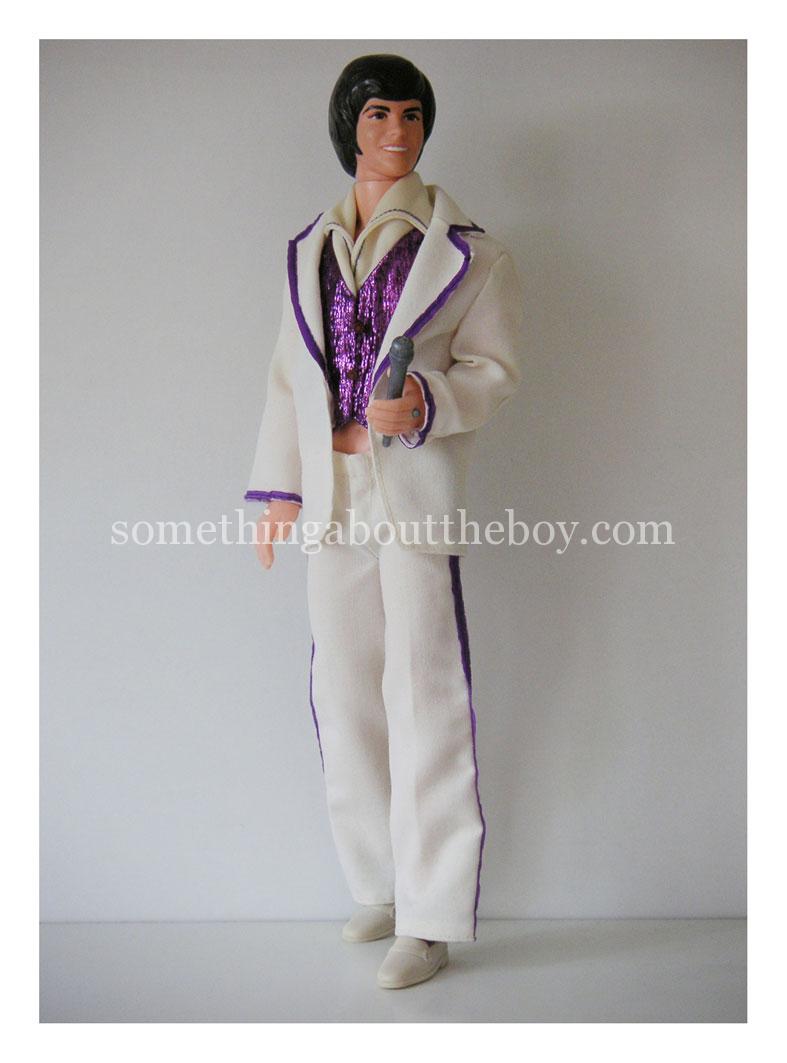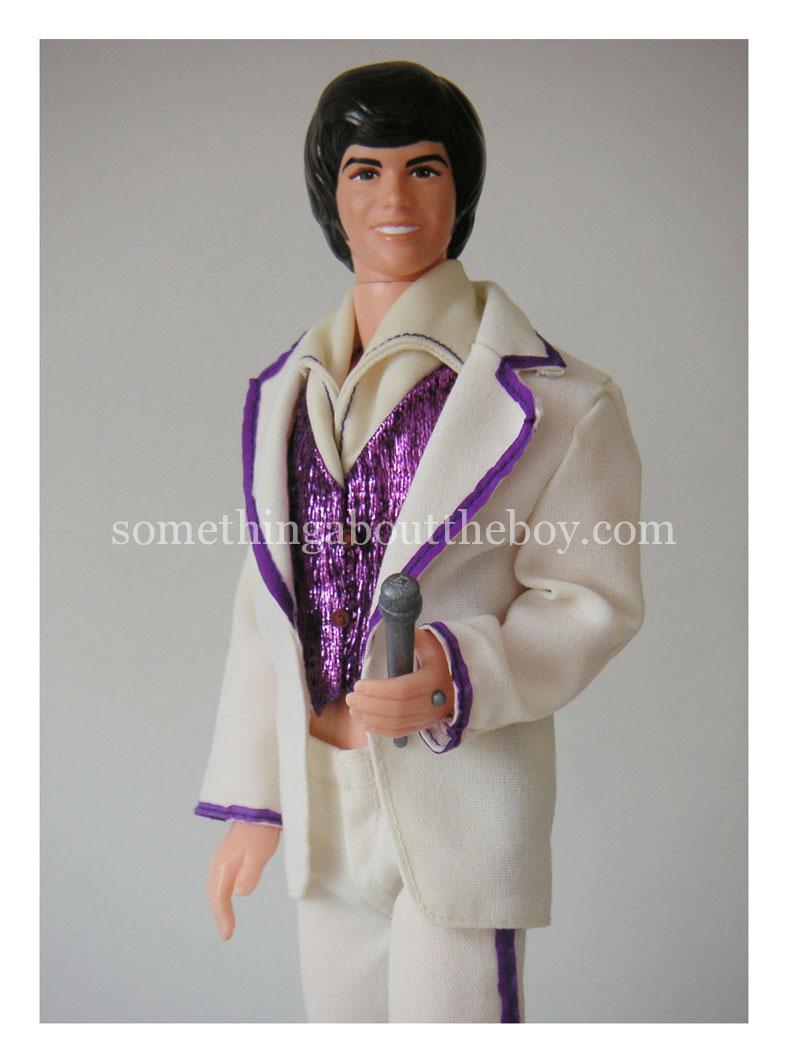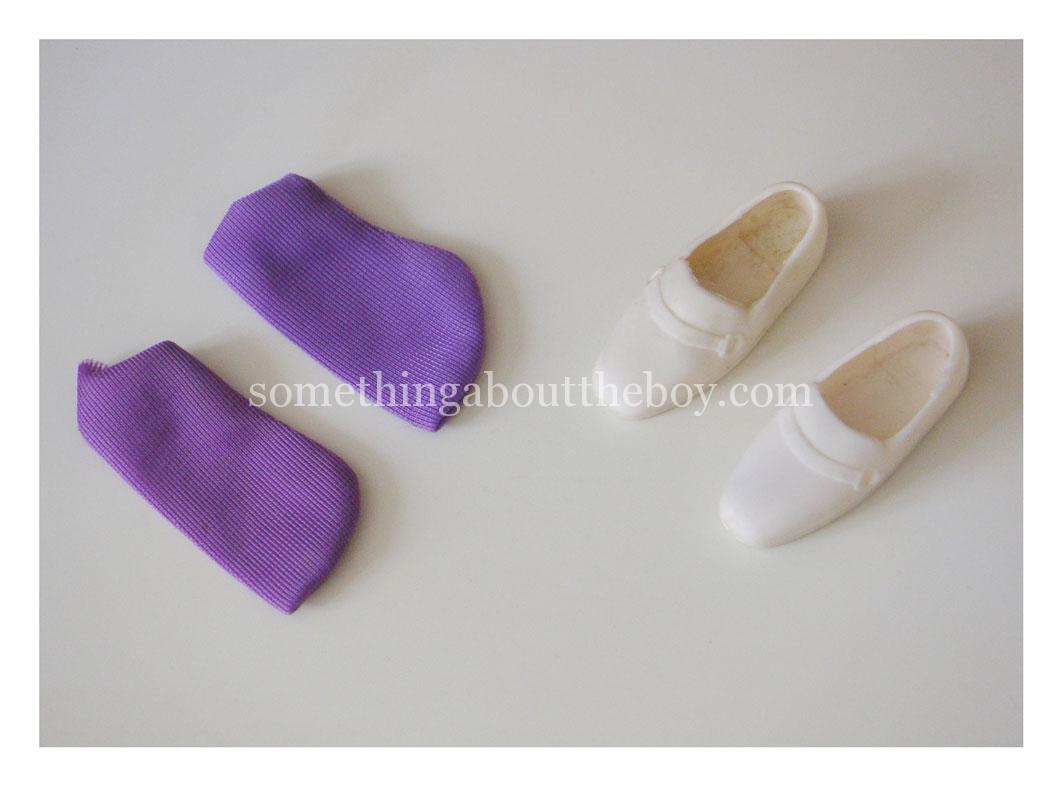 ---
DONNY & MARIE OSMOND TV FASHIONS #9814 SOUTH O' THE BORDER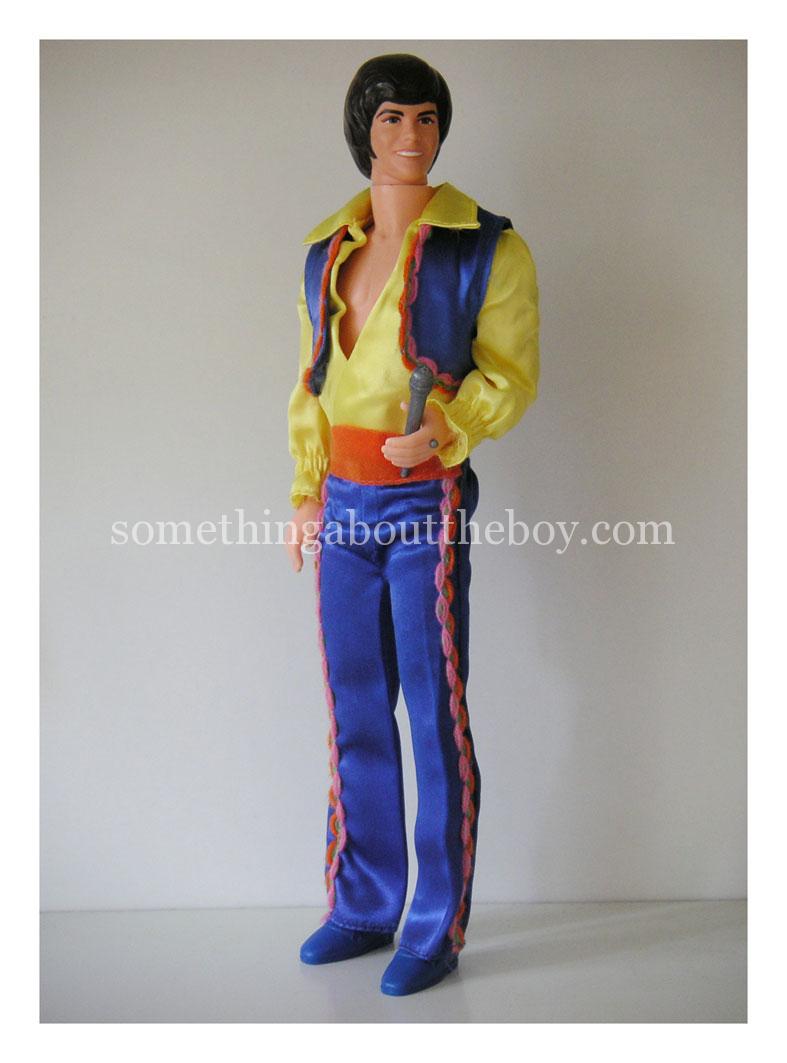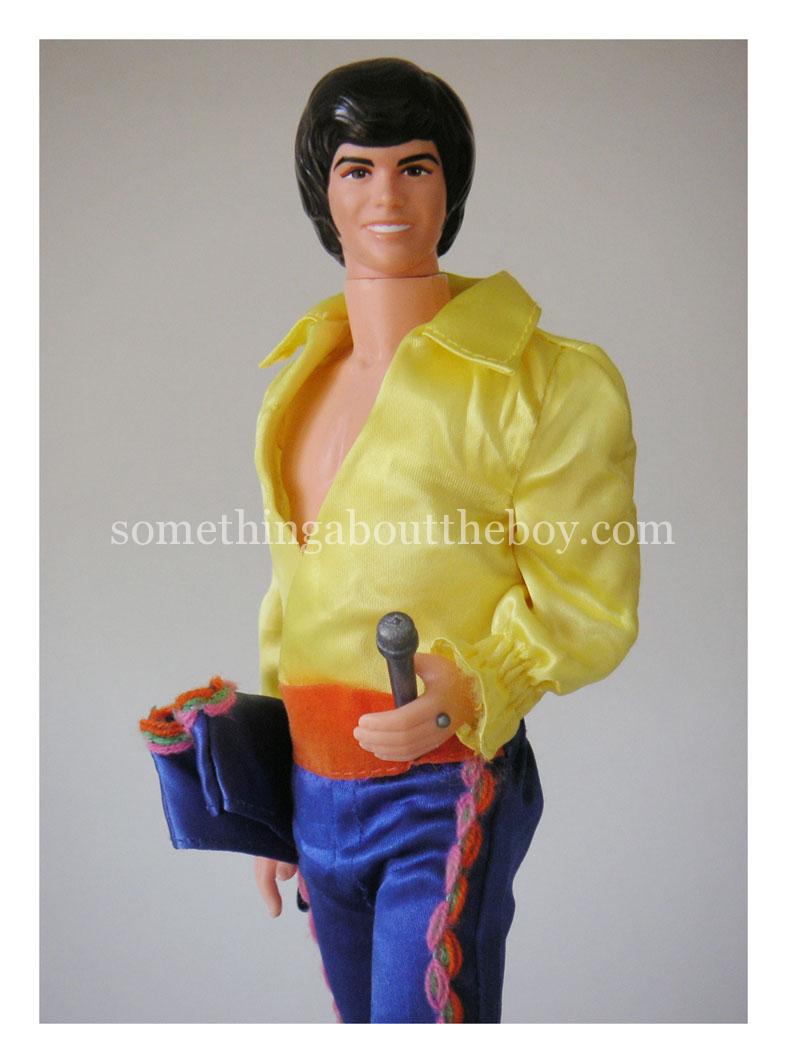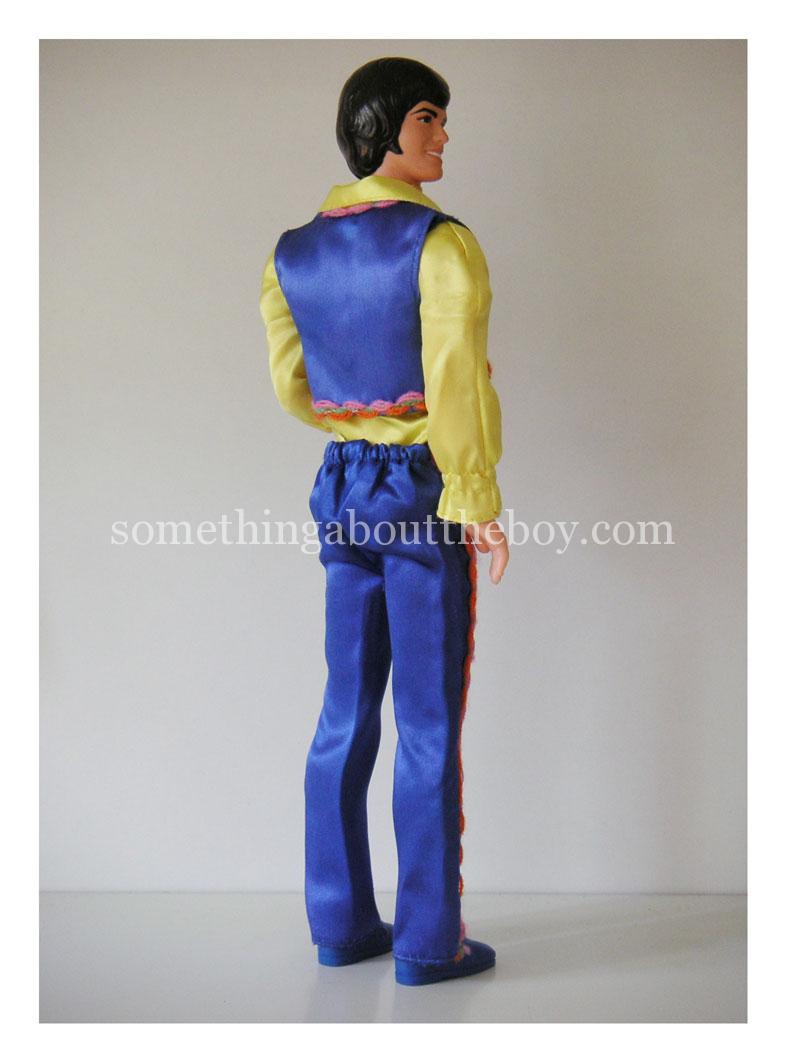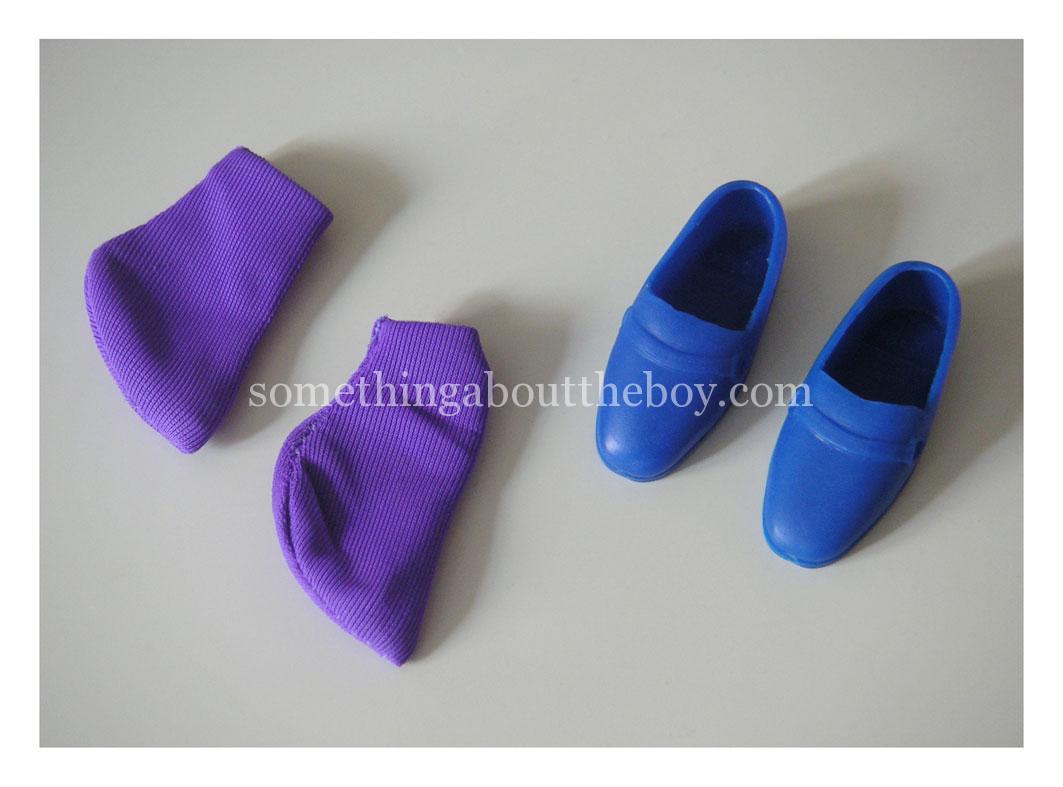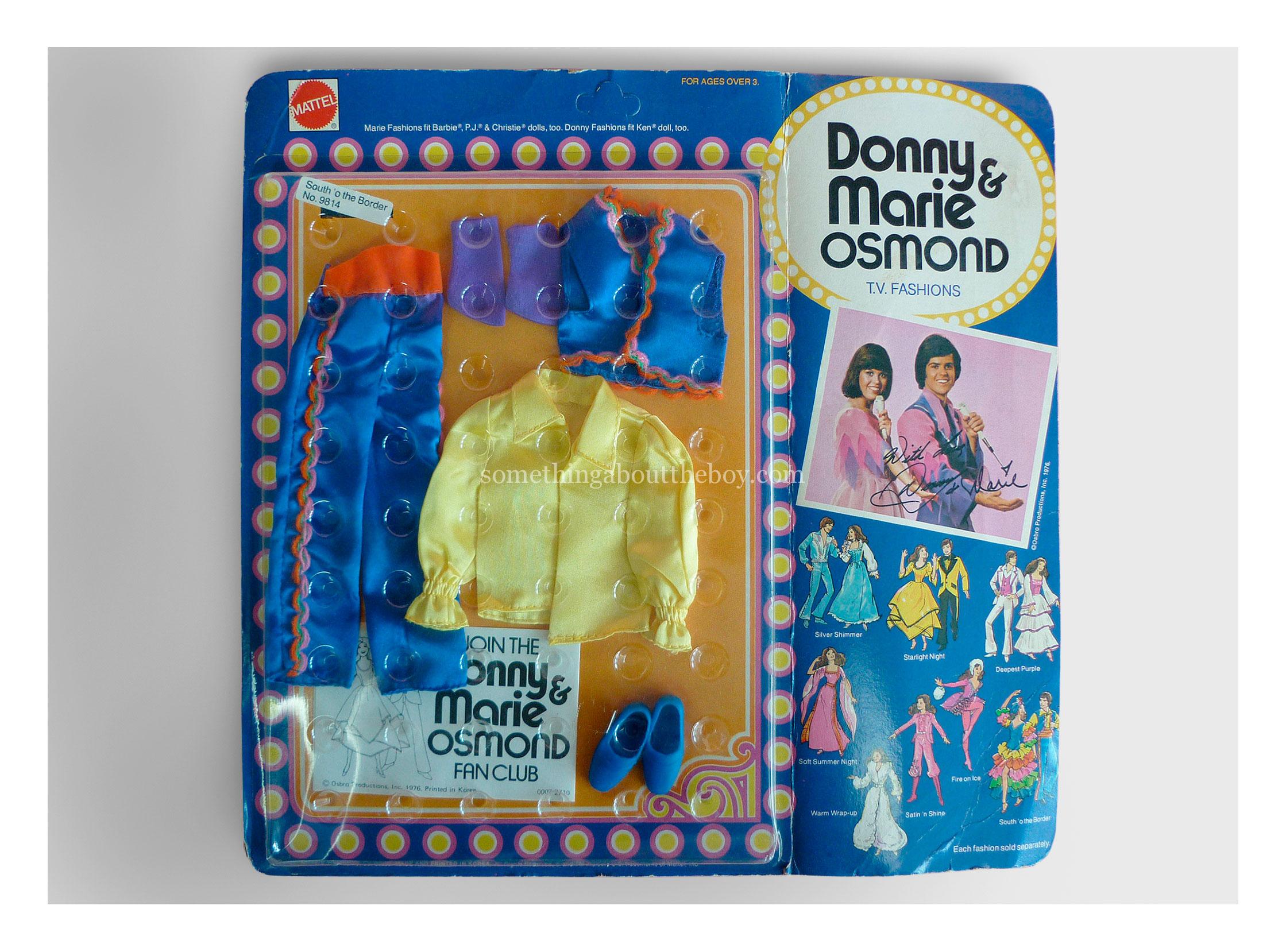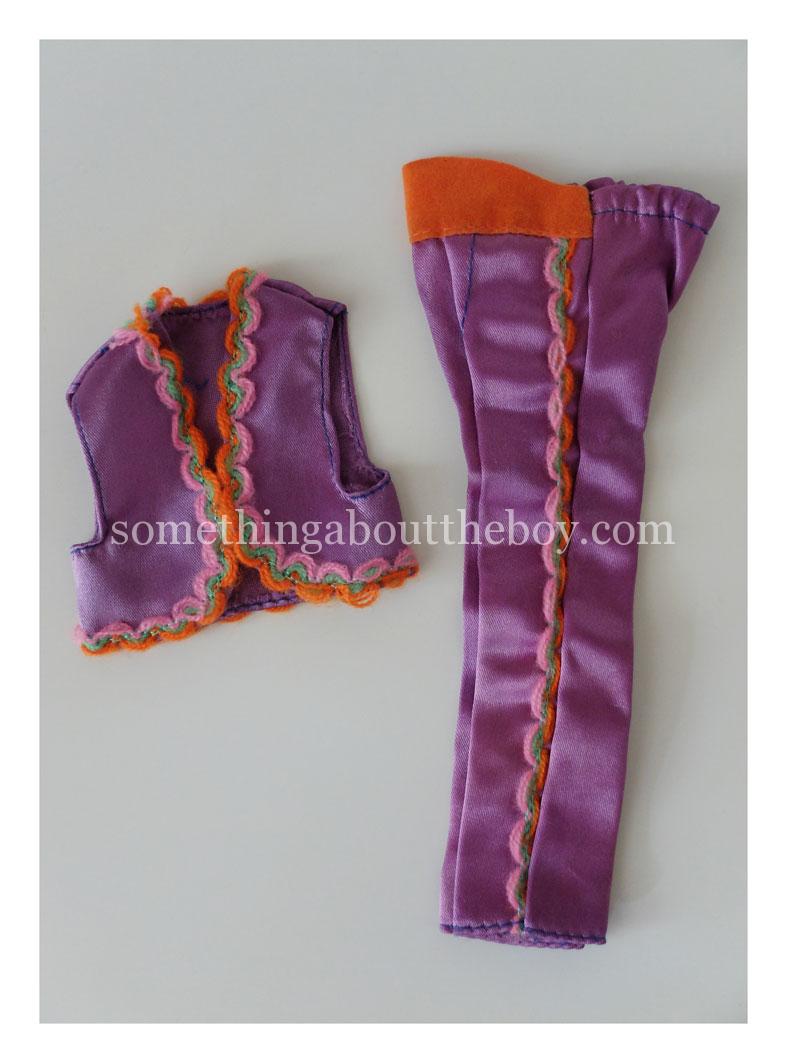 ---
DONNY & MARIE OSMOND TV FASHIONS #9815 SILVER SHIMMER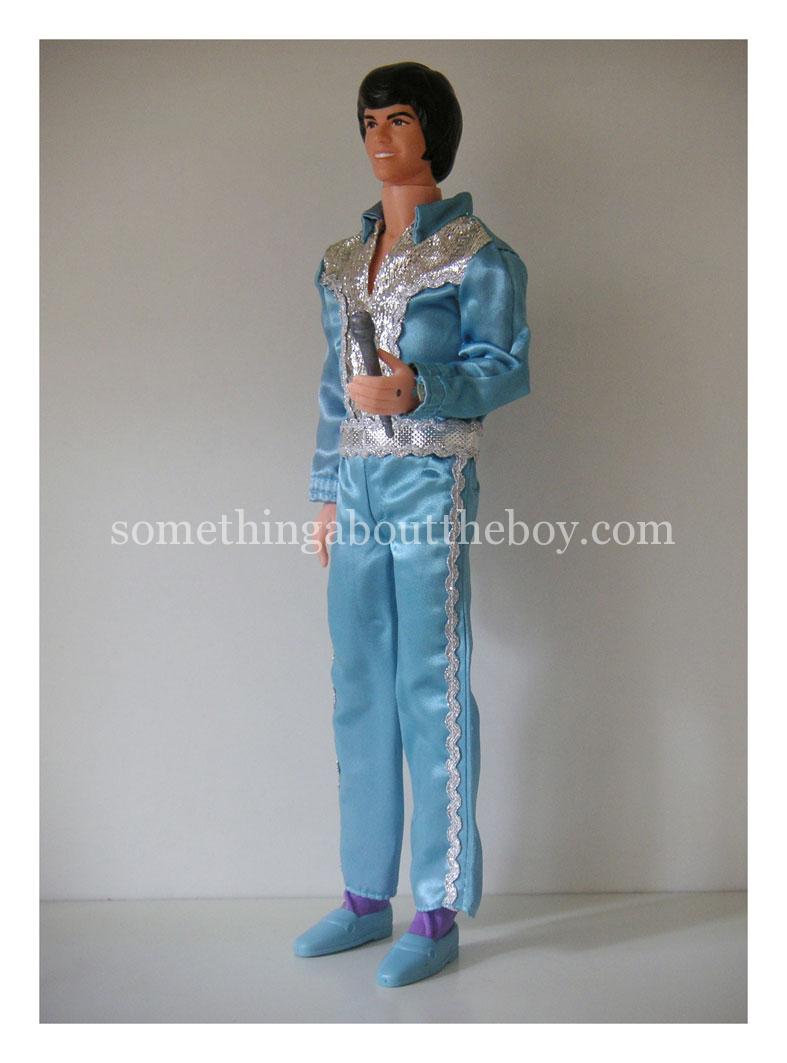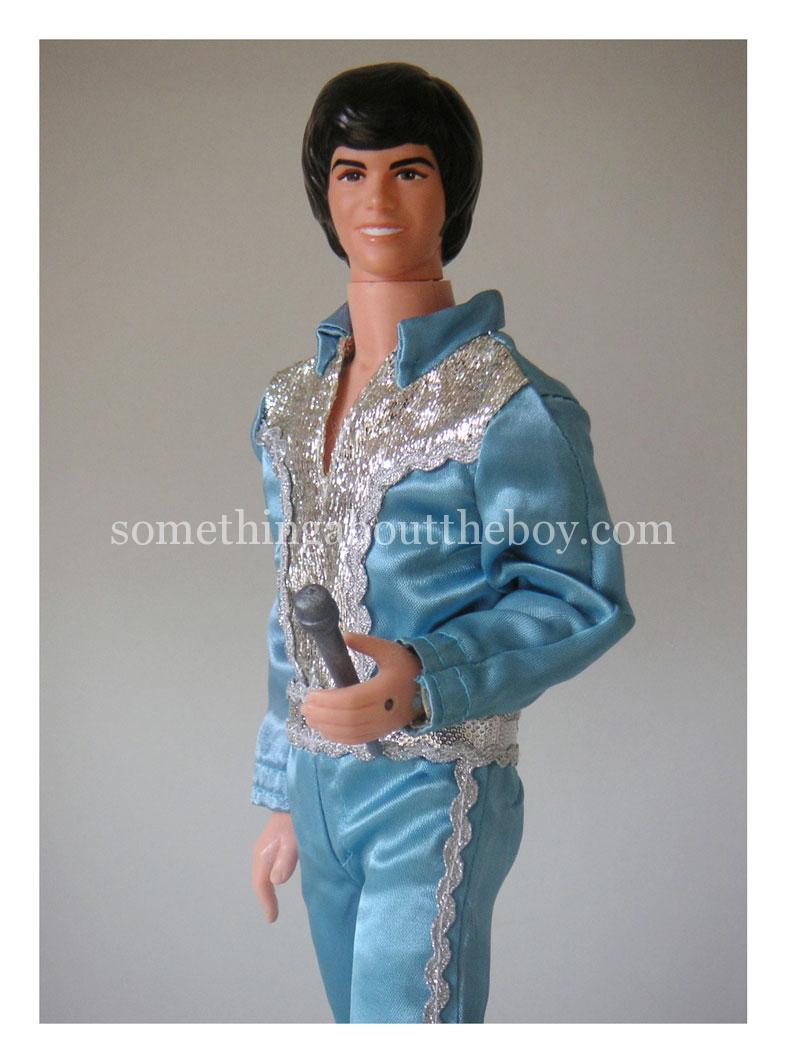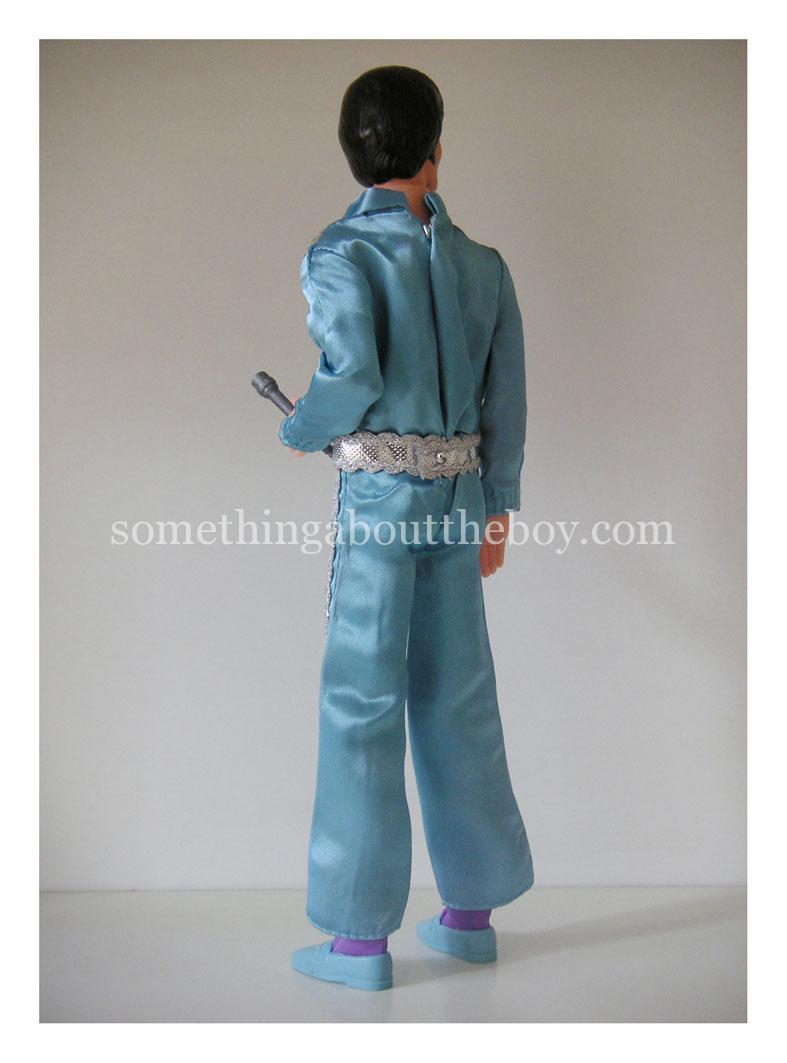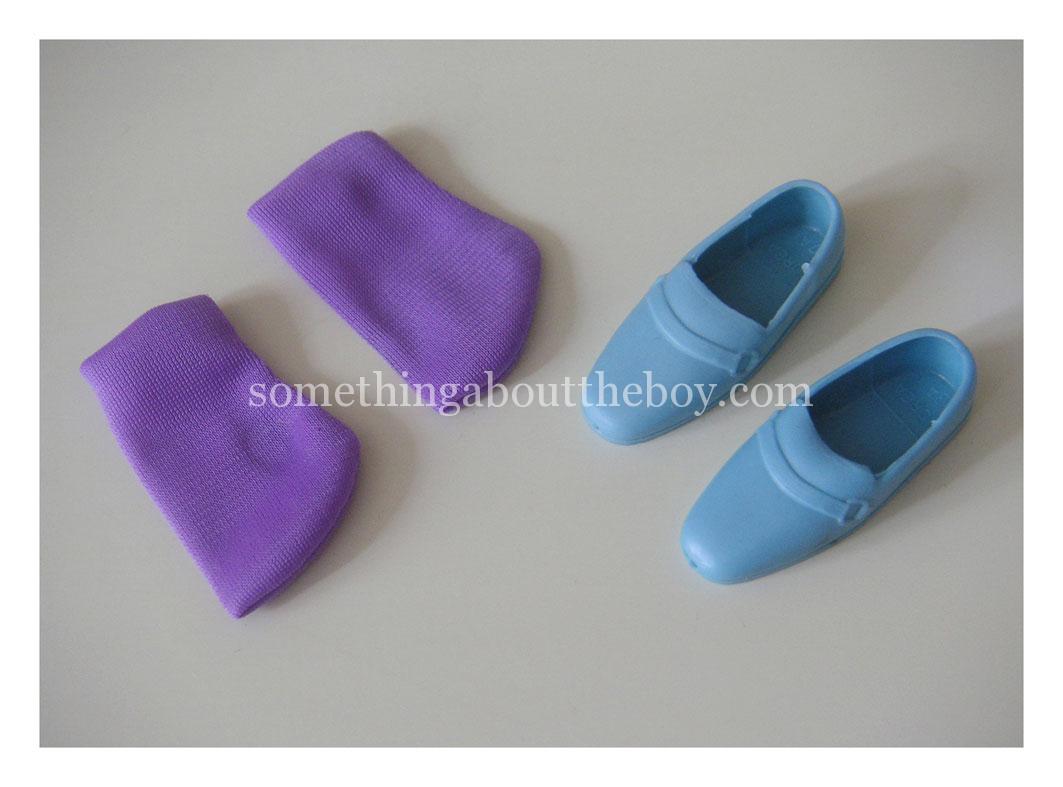 The original Silver Shimmer seems to have been turquoise. All other colours are probably just faded versions of the original, rather than genuine variations.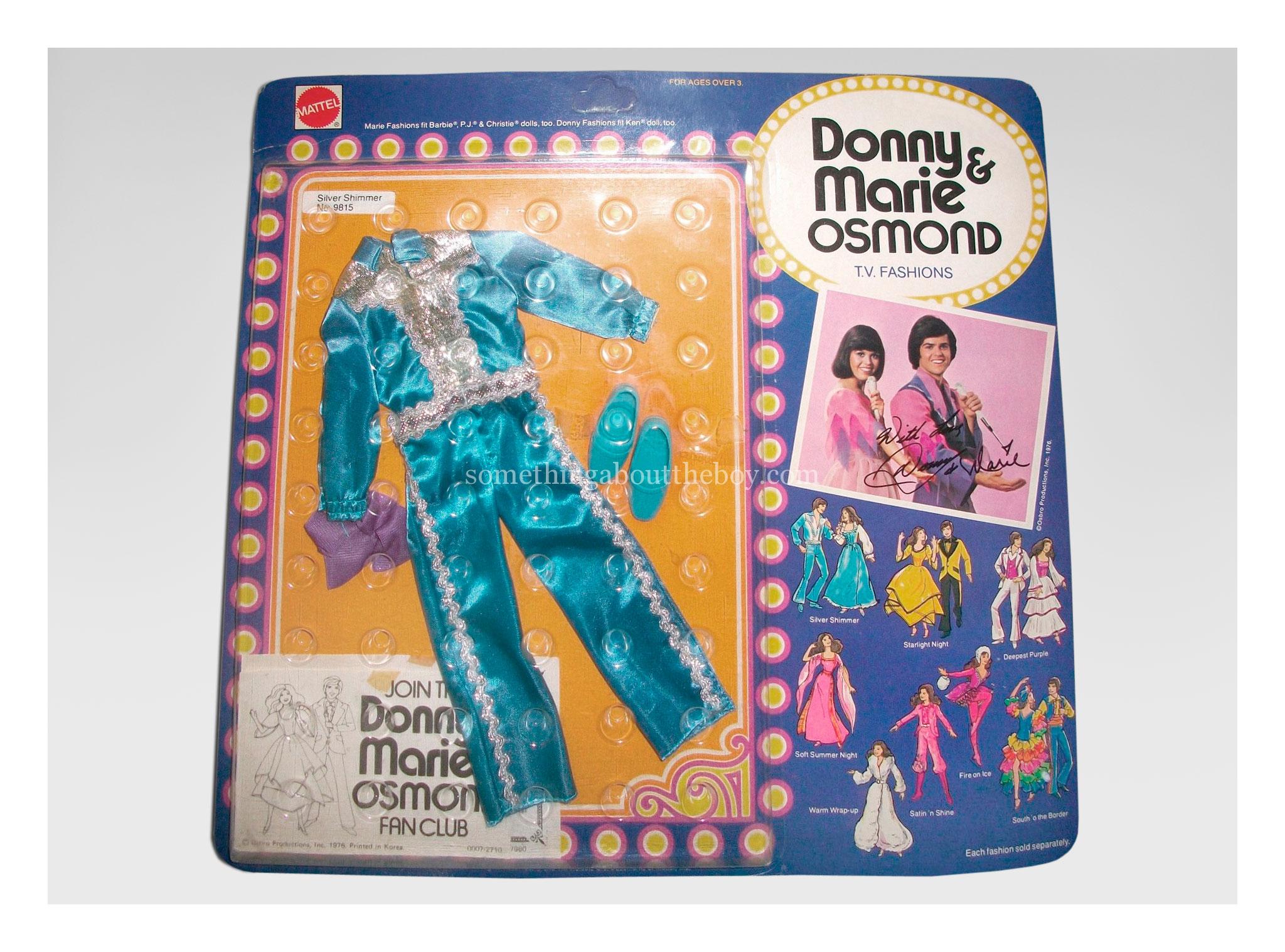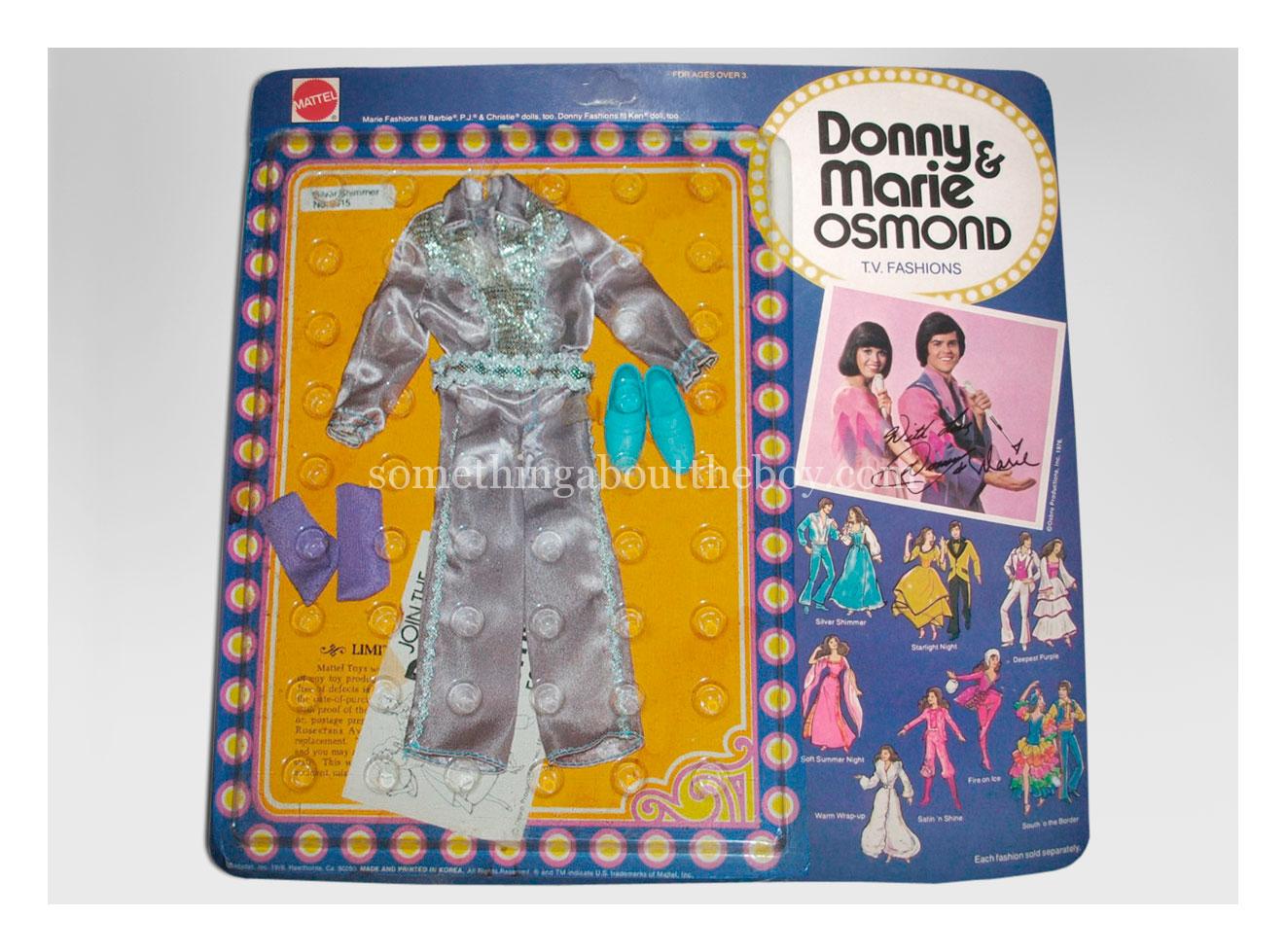 ---
DONNY & MARIE OSMOND TV FASHIONS #9816
This outfit is very similar to Ken's Get Ups 'N Go #9596 Classy tux for handsome groom! from 1976 (see section 1976 The Outfits).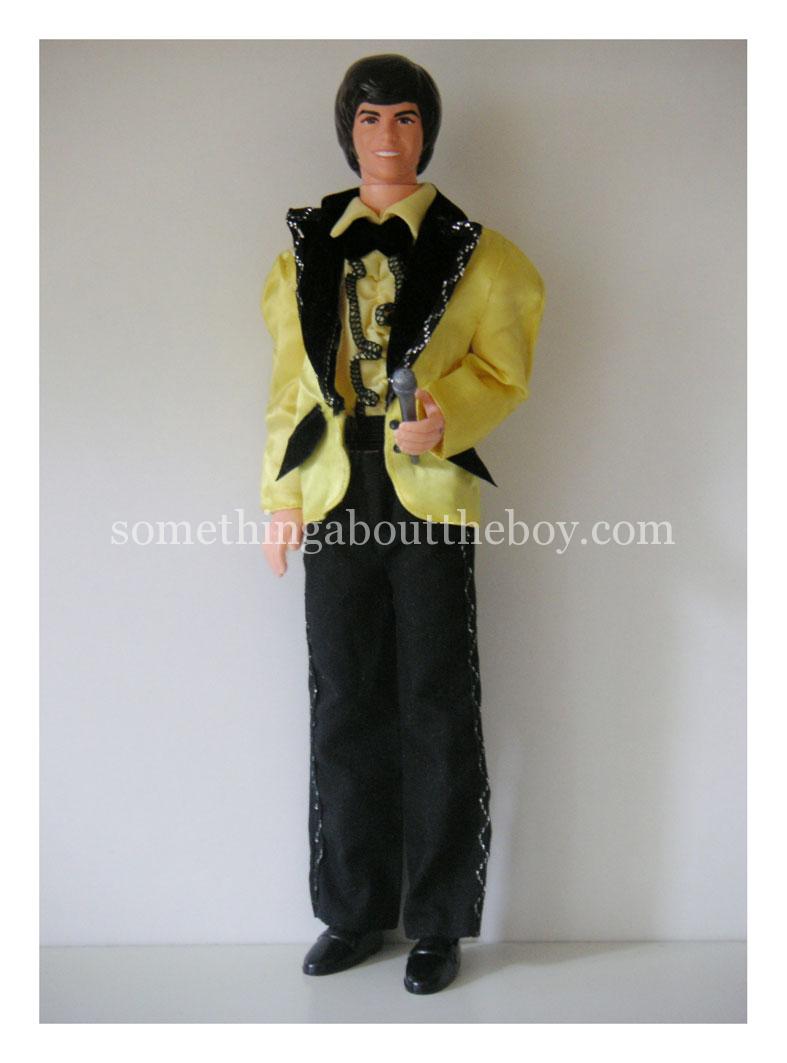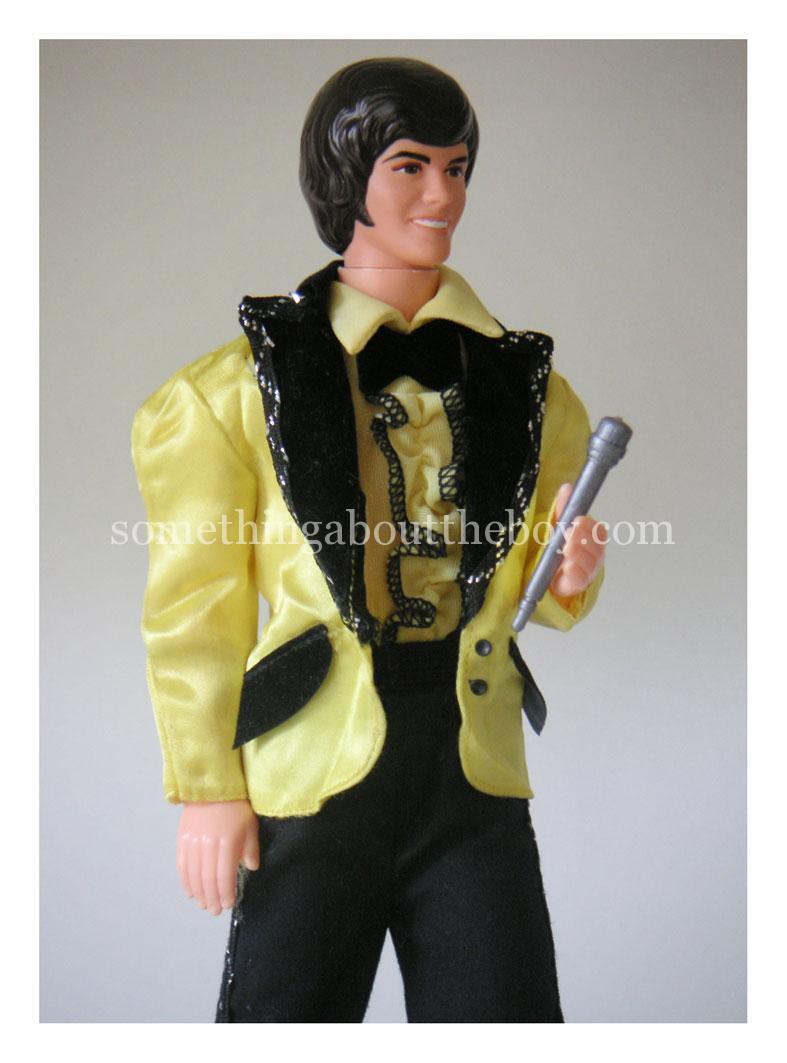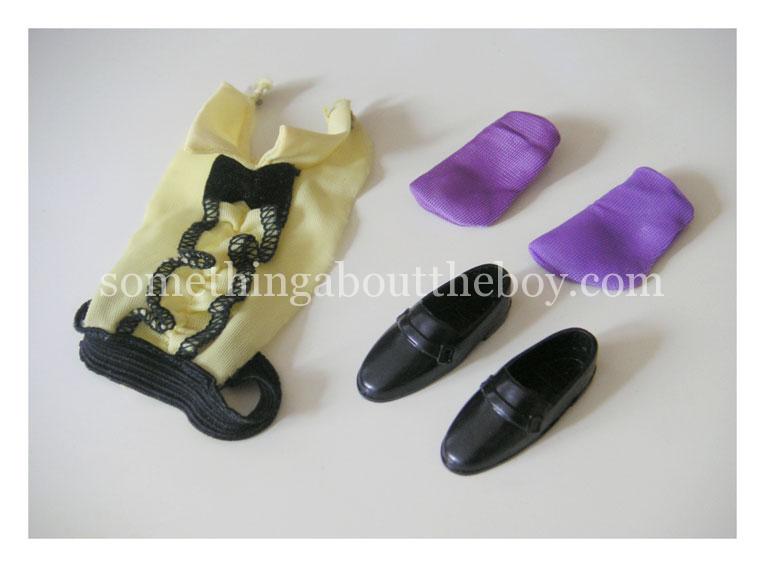 ---
SEARS EXCLUSIVE DONNY & MARIE OSMOND TV FASHIONS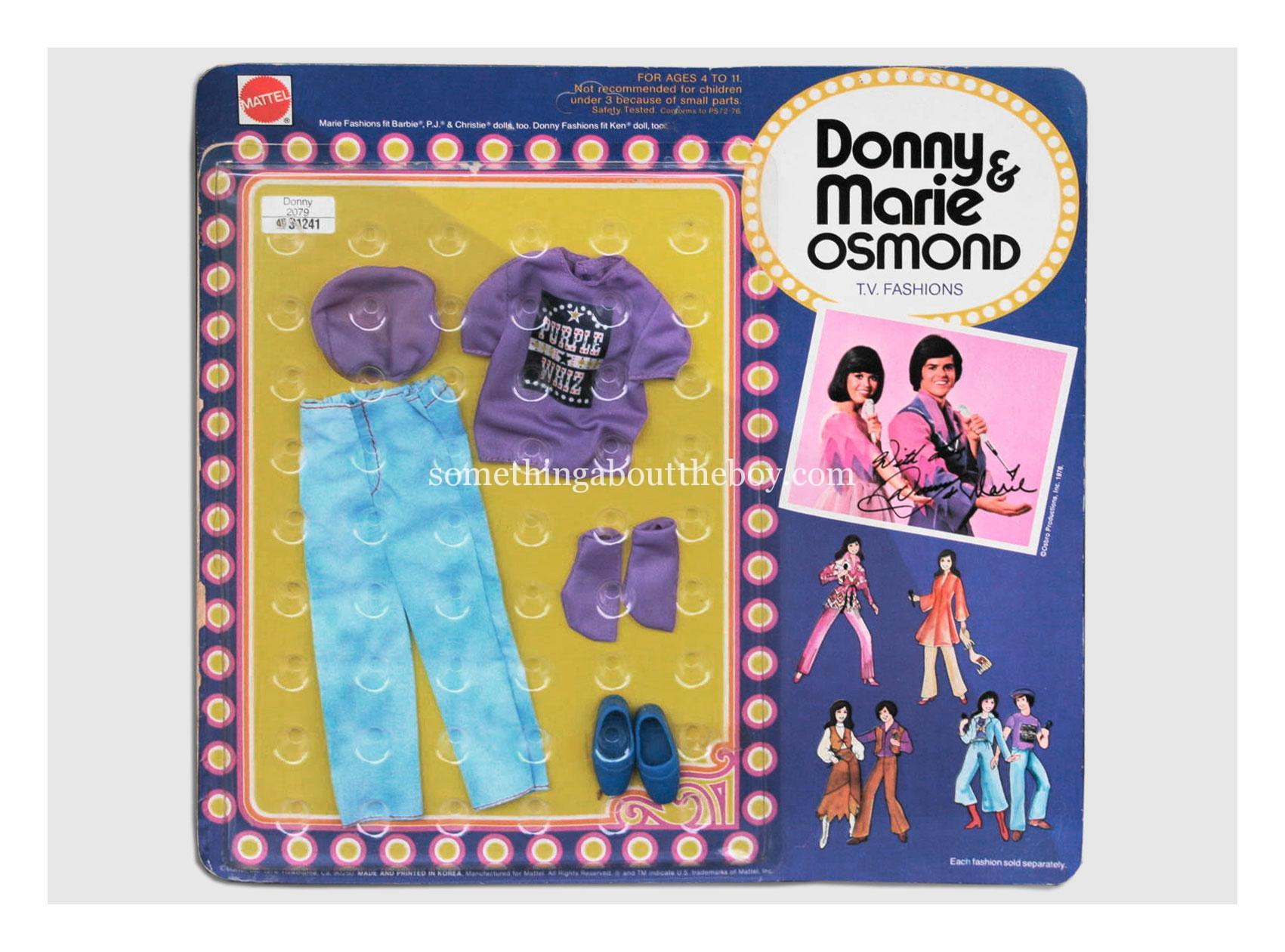 ---
DONNY & MARIE OSMOND DELUXE TV FASHIONS
---
BOOKLETS & CATALOGUES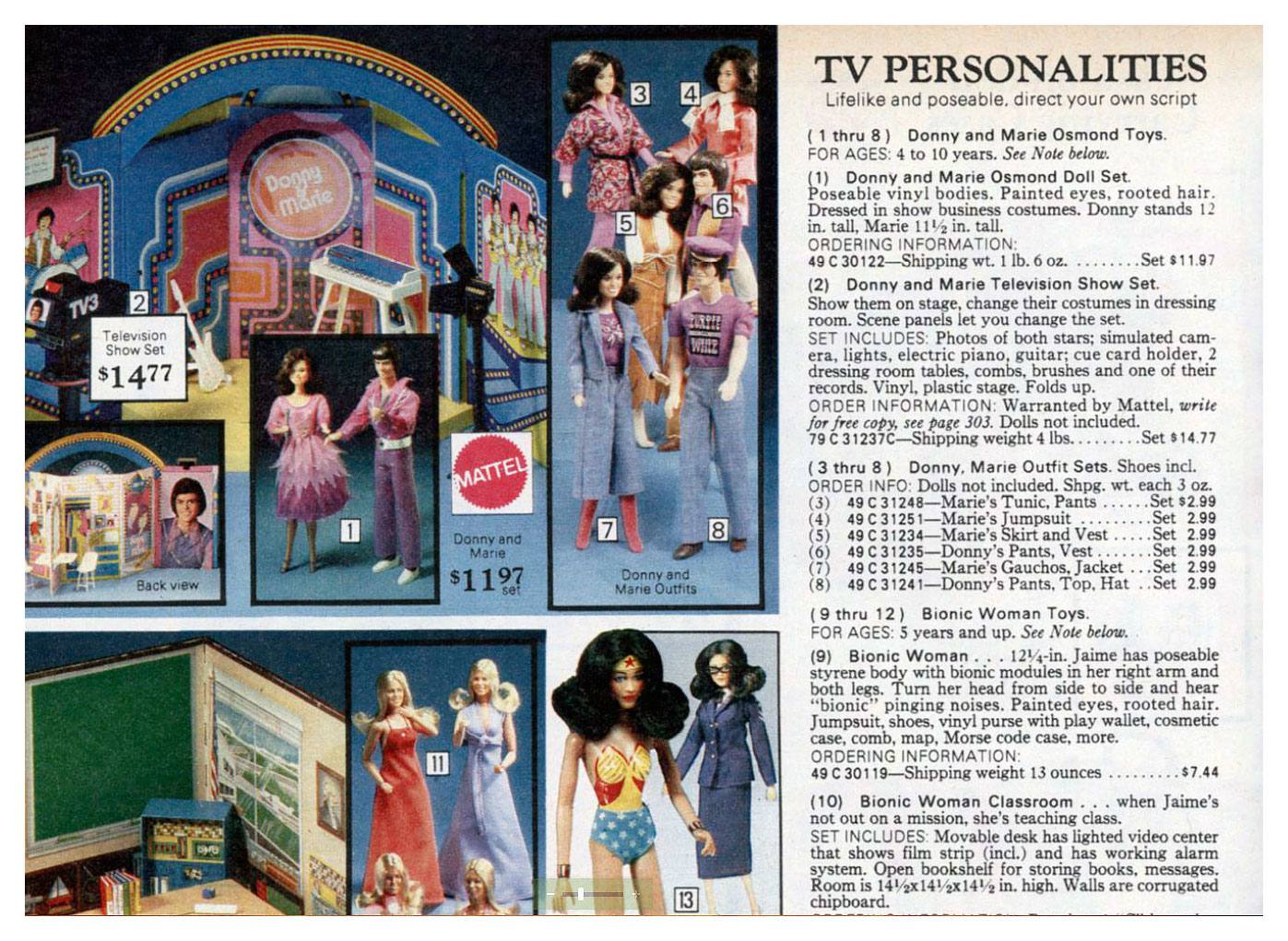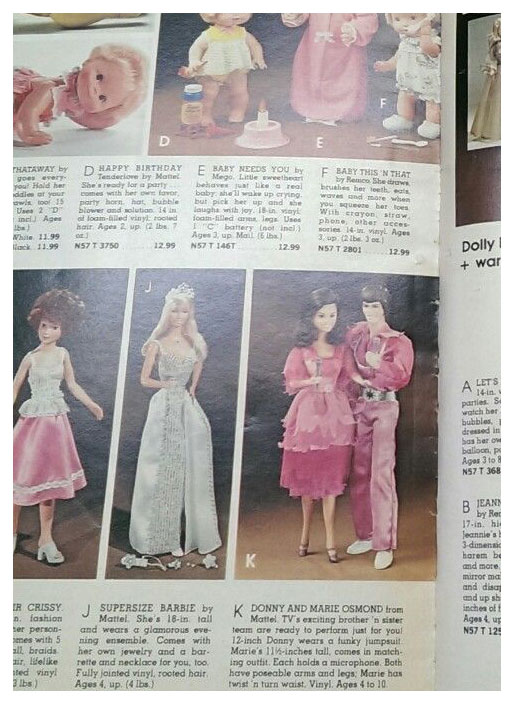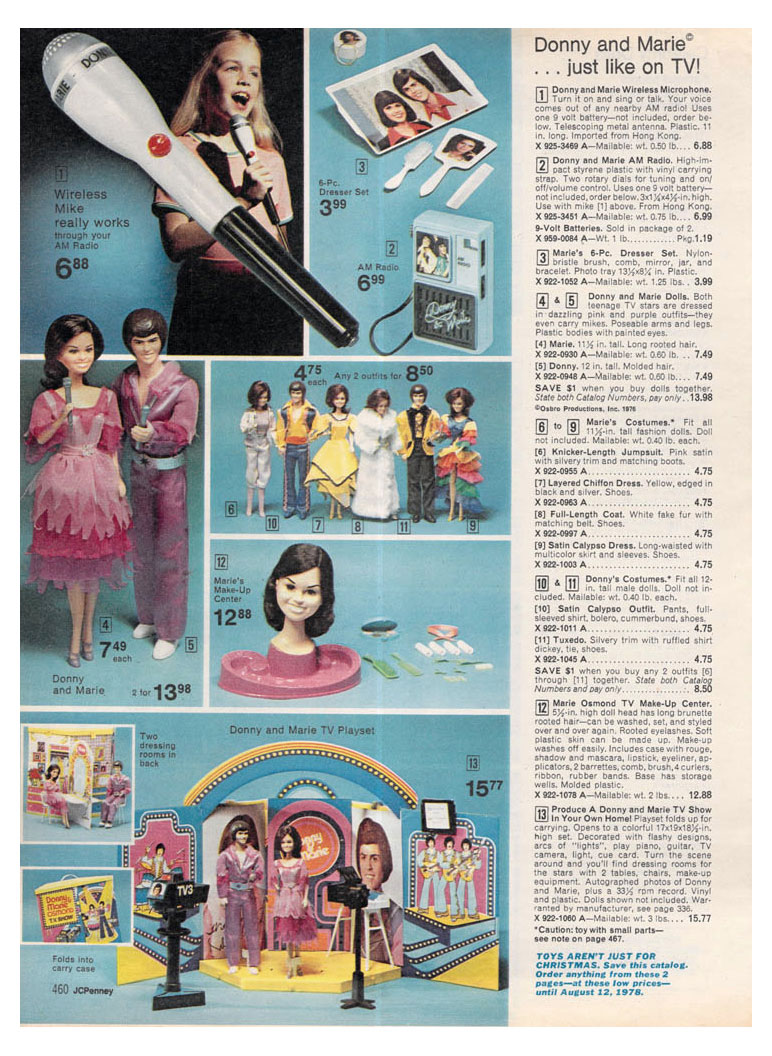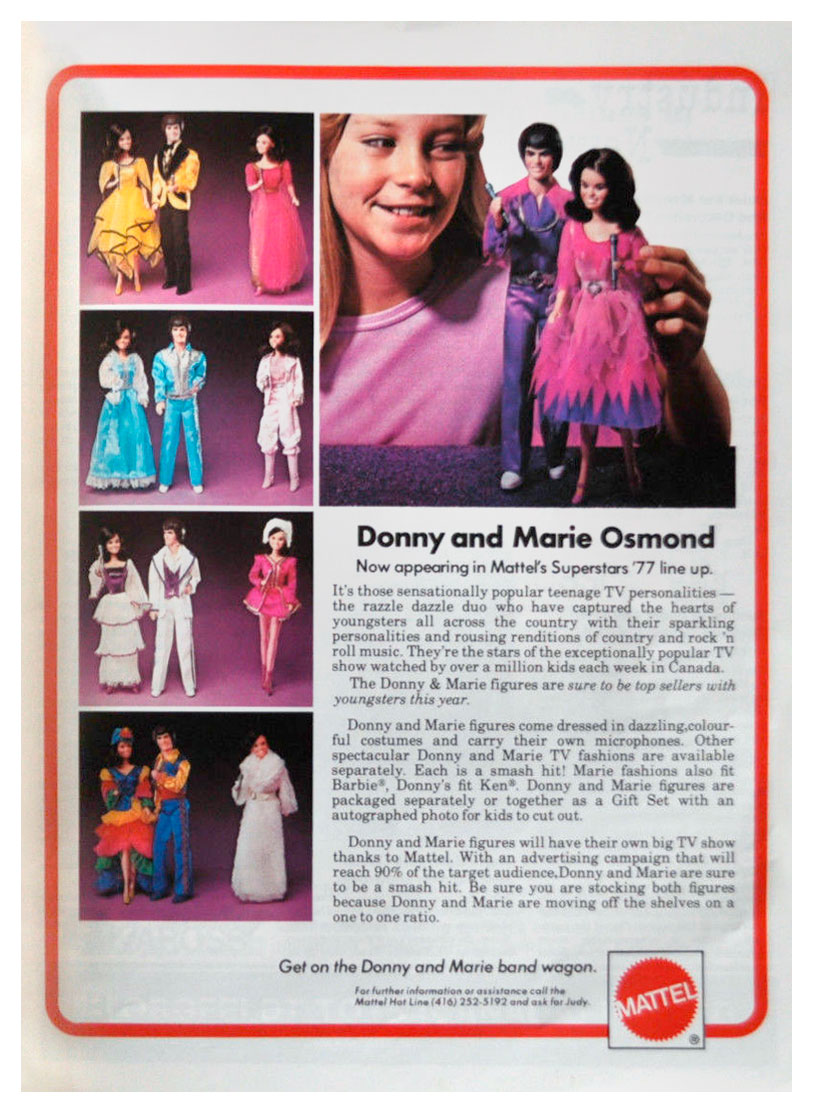 The Aldens and Montgomery Ward Christmas catalogues offered unique outfit sets for Donny. These were their own brand, not produced by Mattel.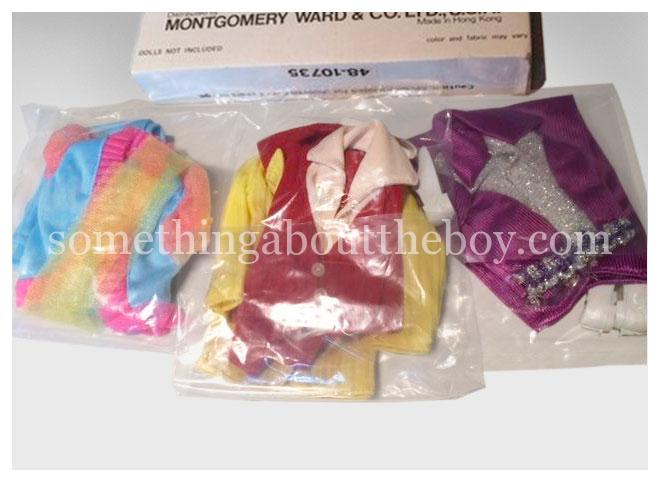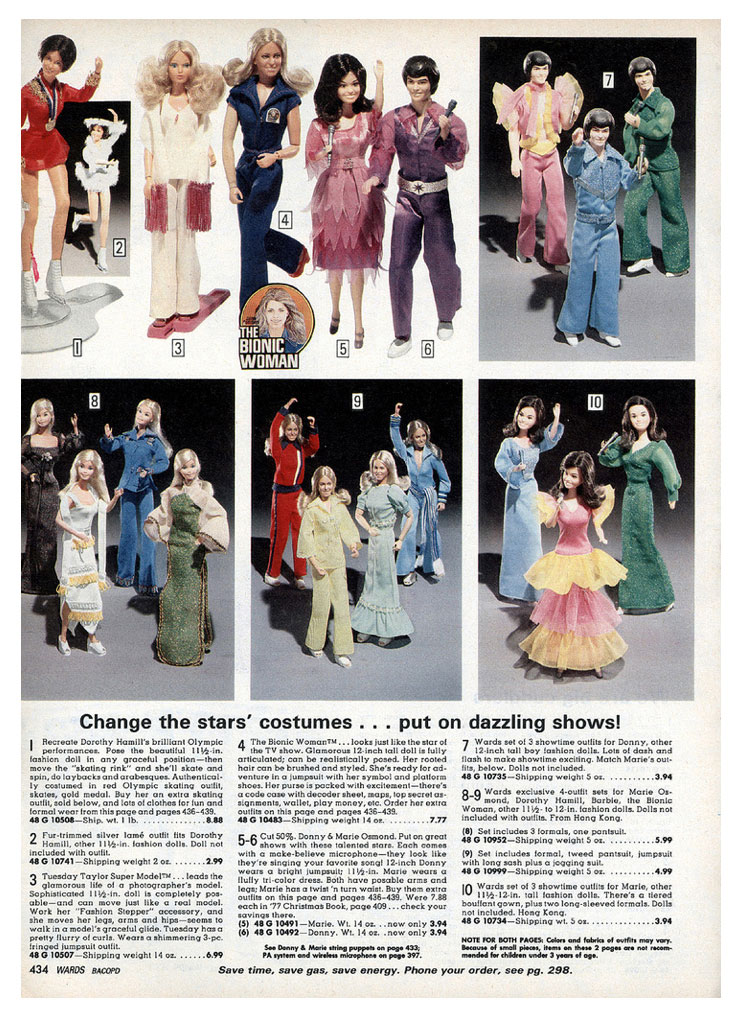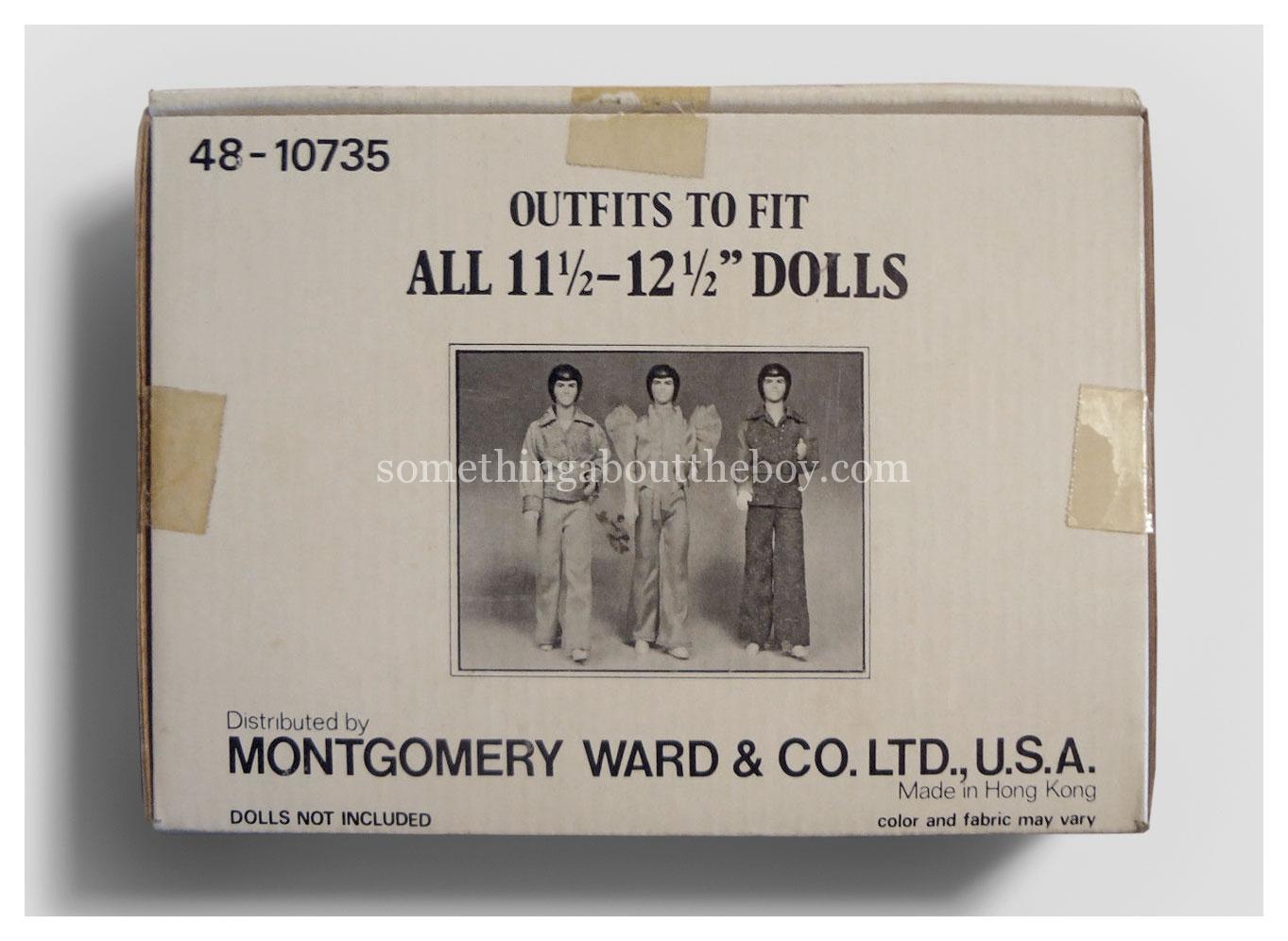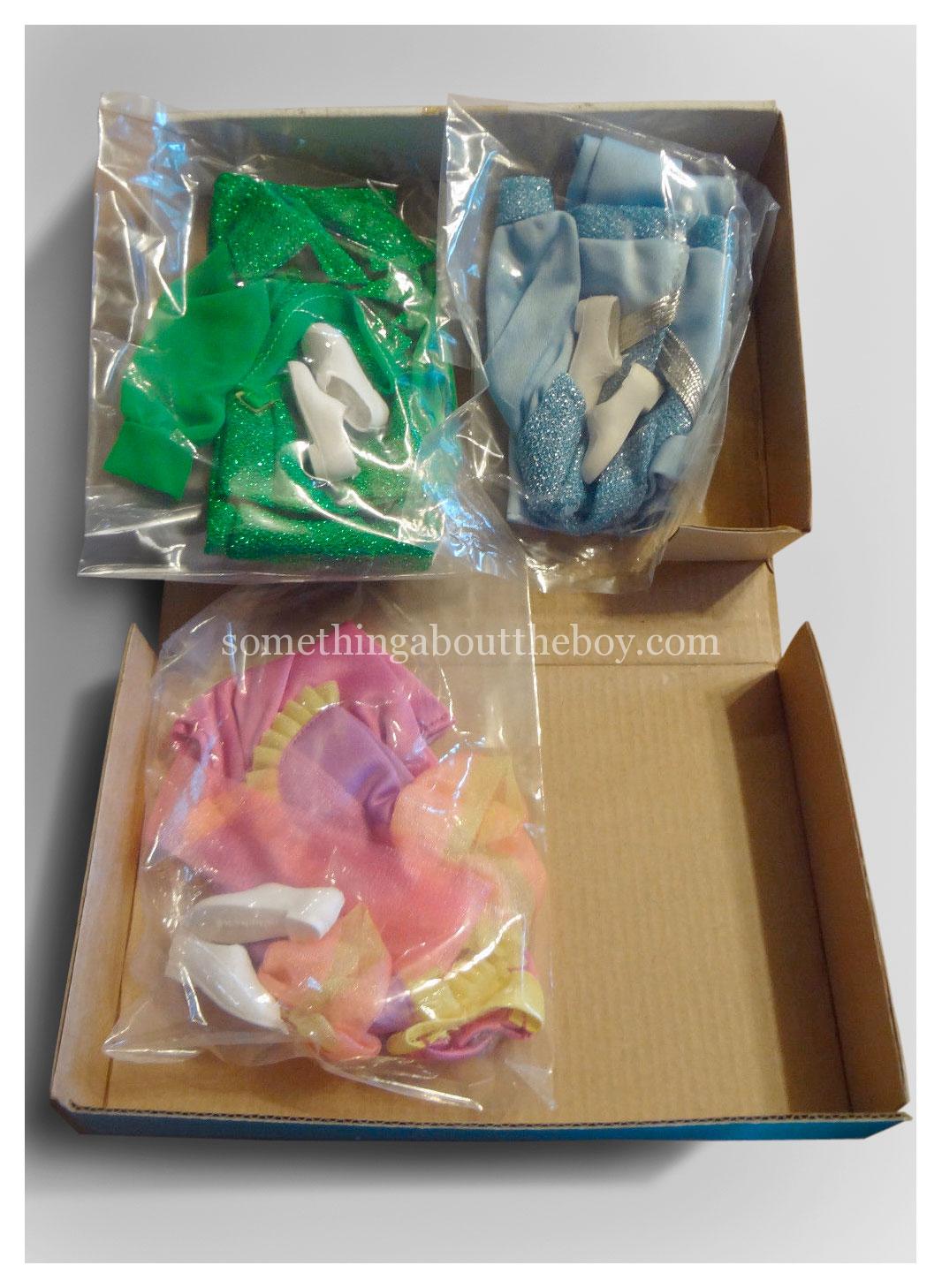 ---
JIMMY OSMOND
Jimmy was released in 1978. As far as I know there were no extra outfits for him. Jimmy's body-mold was reused for Scott the boyfriend of Skipper (see 1980 boys section).