By the mid-1970s only Montgomery Ward and Sears were still selling genuine Mattel Ken clothing through the Christmas catalogues. The other stores sold their own cheaper 'clone' clothing, sometimes in combination with a genuine Ken, but mostly independently. There were several different-looking male clone dolls produced in this period, but the classic Mod era Ken was now being widely copied and would continue to appear right into the 1980s.
Ultimately it was this mass of cheap clone clothing from Hong Kong which was responsible for Mattel's own decline in quality. Forced to compete, they moved production from Japan in 1972. They introduced their own Korean-made cheap line called Best Buy Fashions, but even the supposedly high-end range of Get-Ups 'N Go fashions were very poorly-made compared to the earlier Japan-produced clothing.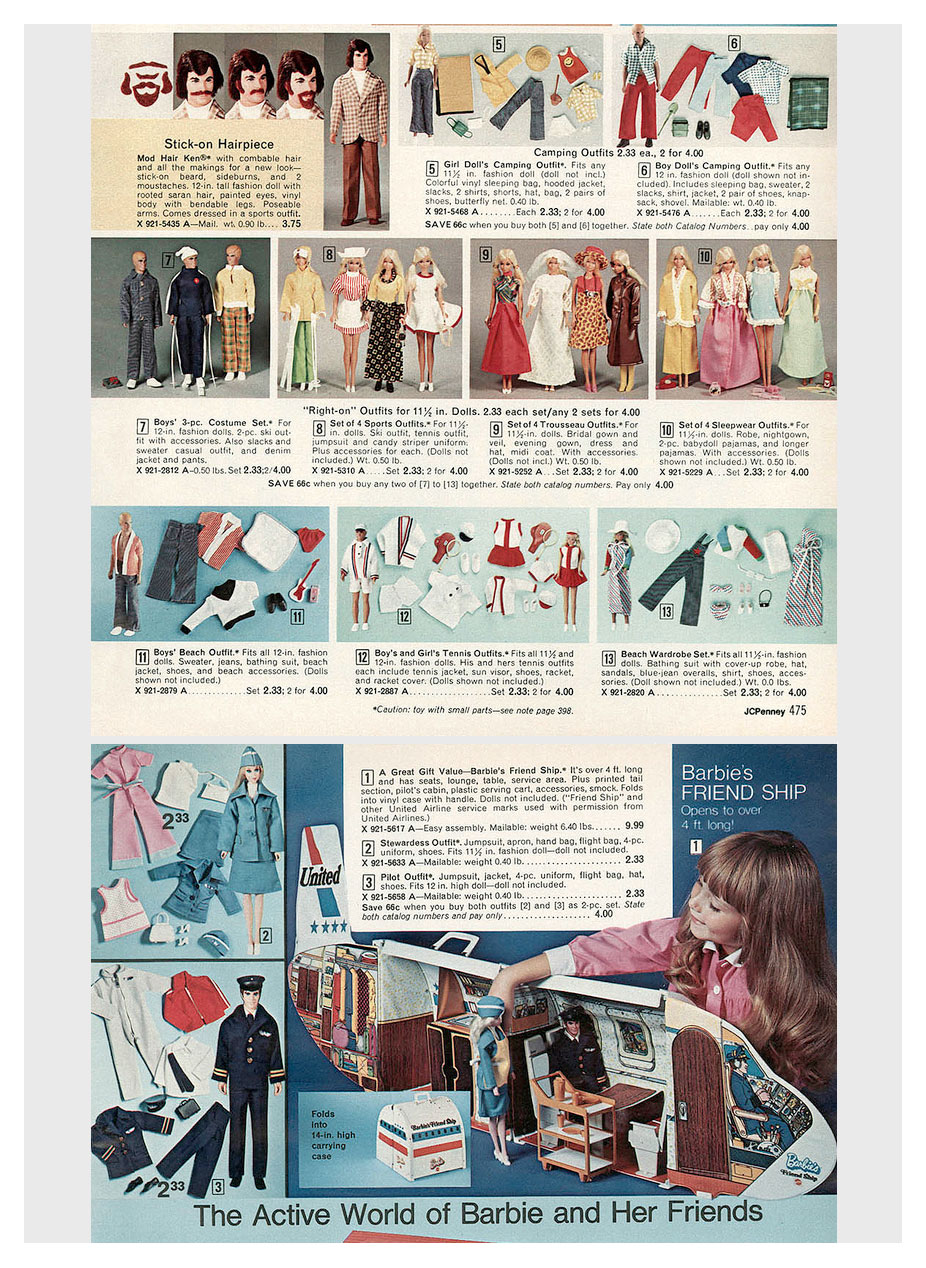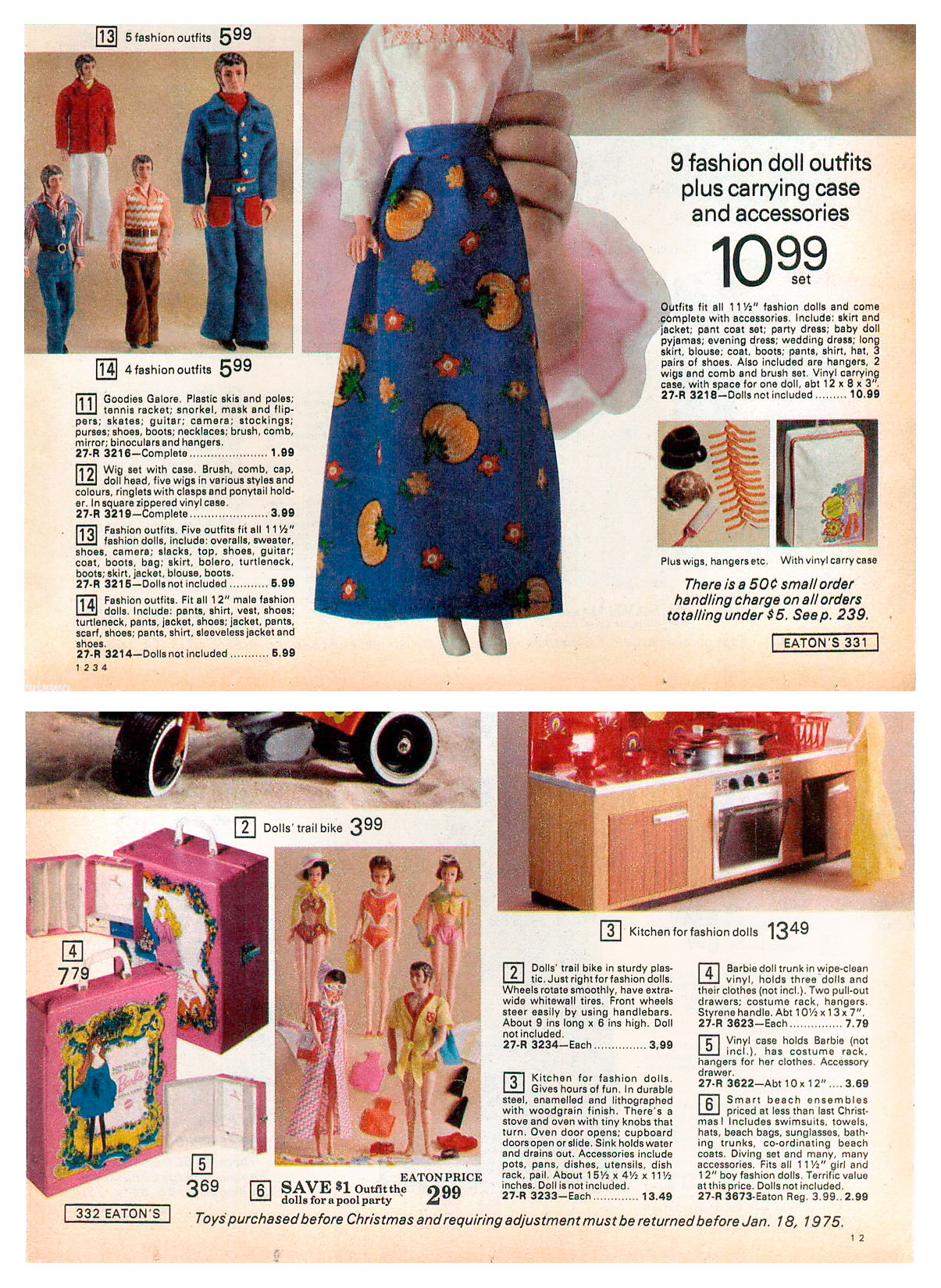 ---
BOB SCOUT BY KENNER
Kenner were clearly inspired by Mattel's Brad (see the 1970 Boys section) when they produced the head for their Bob Scout doll.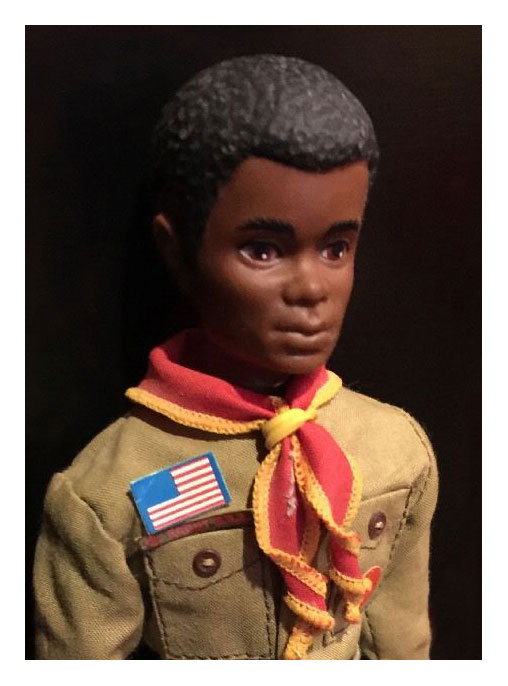 ---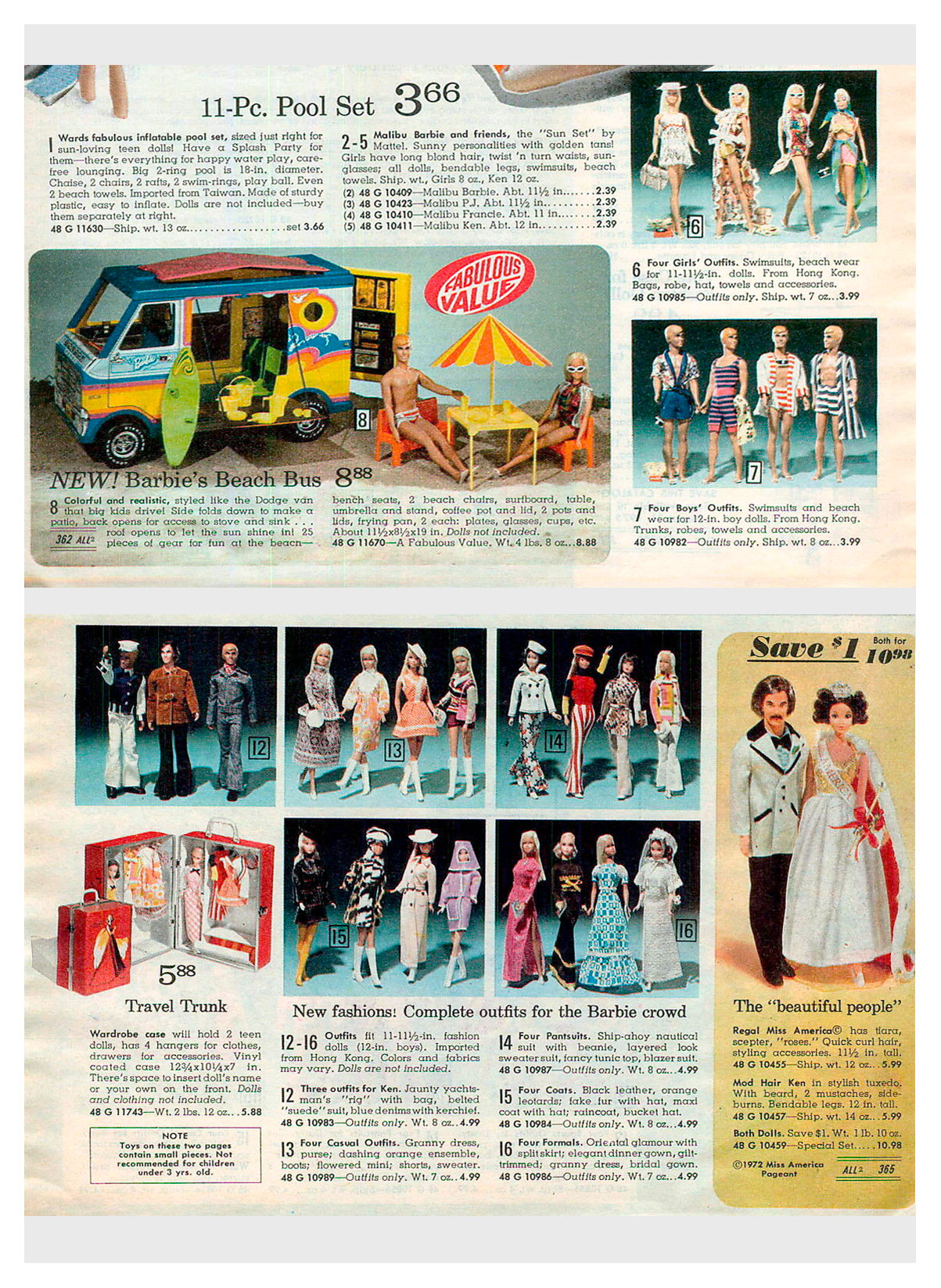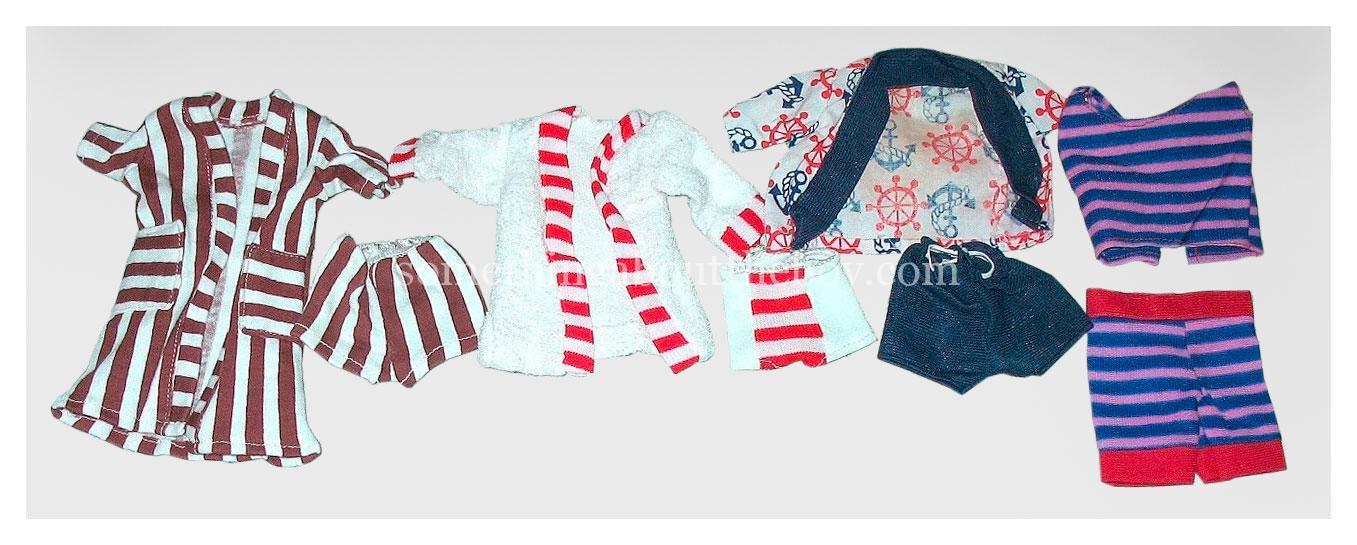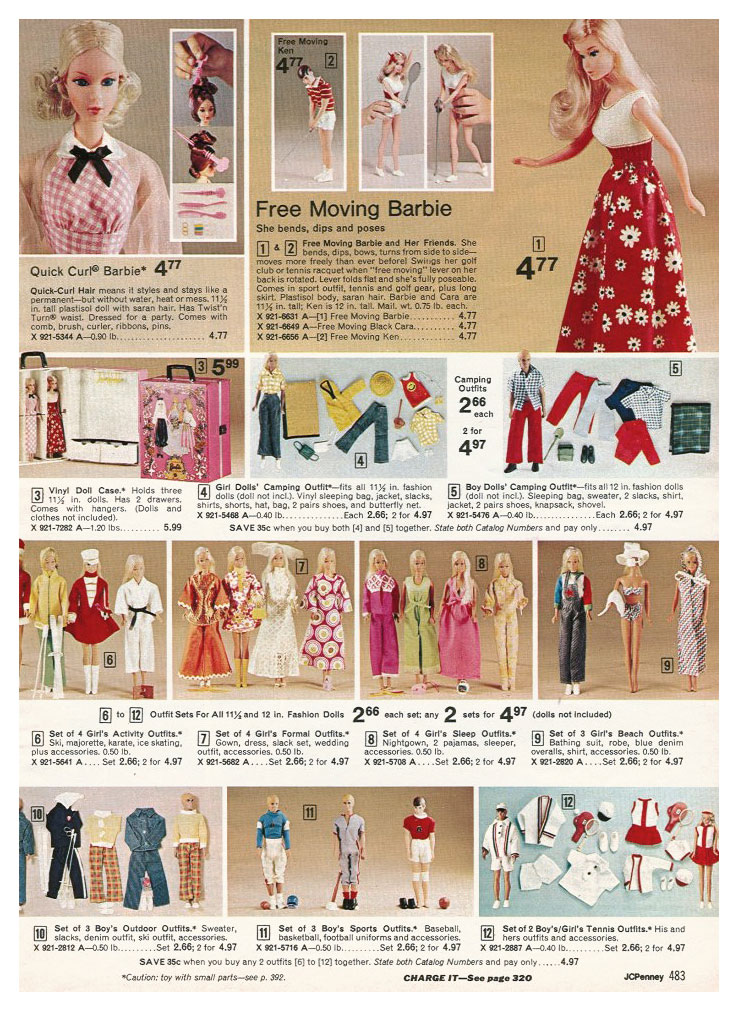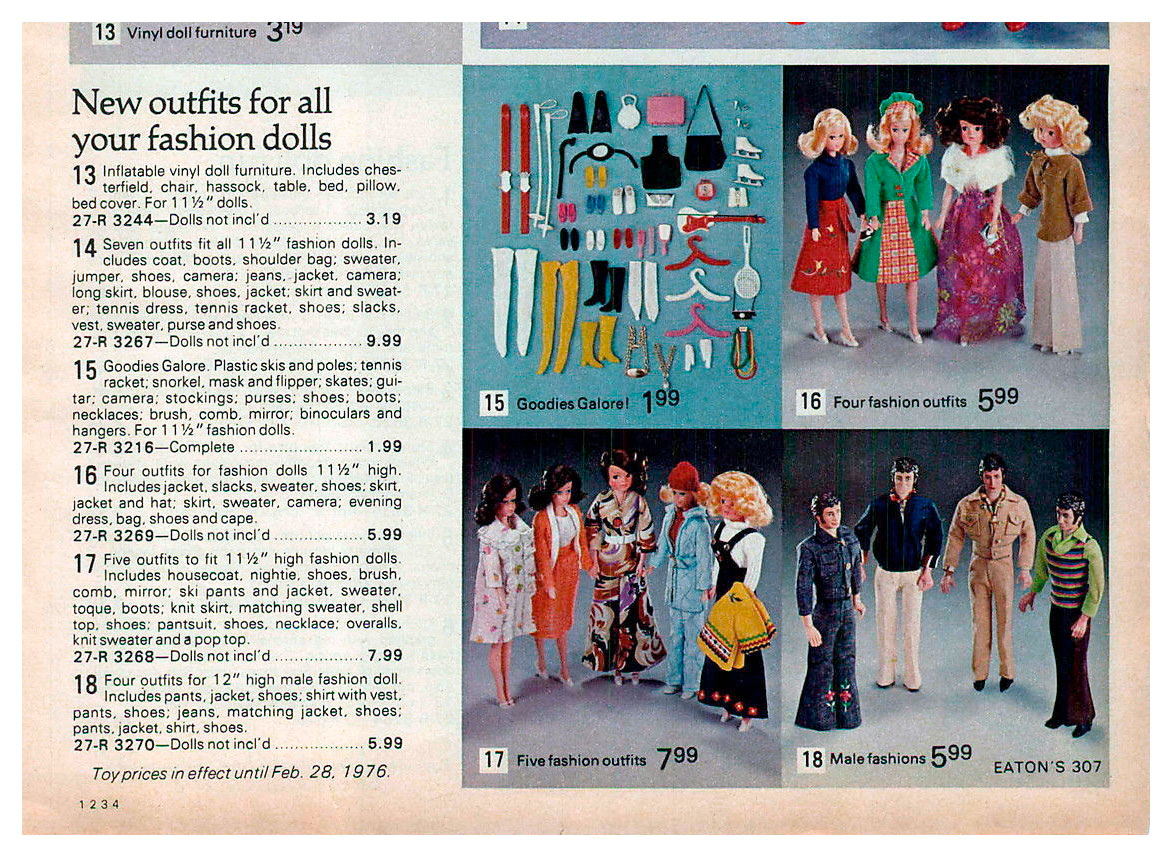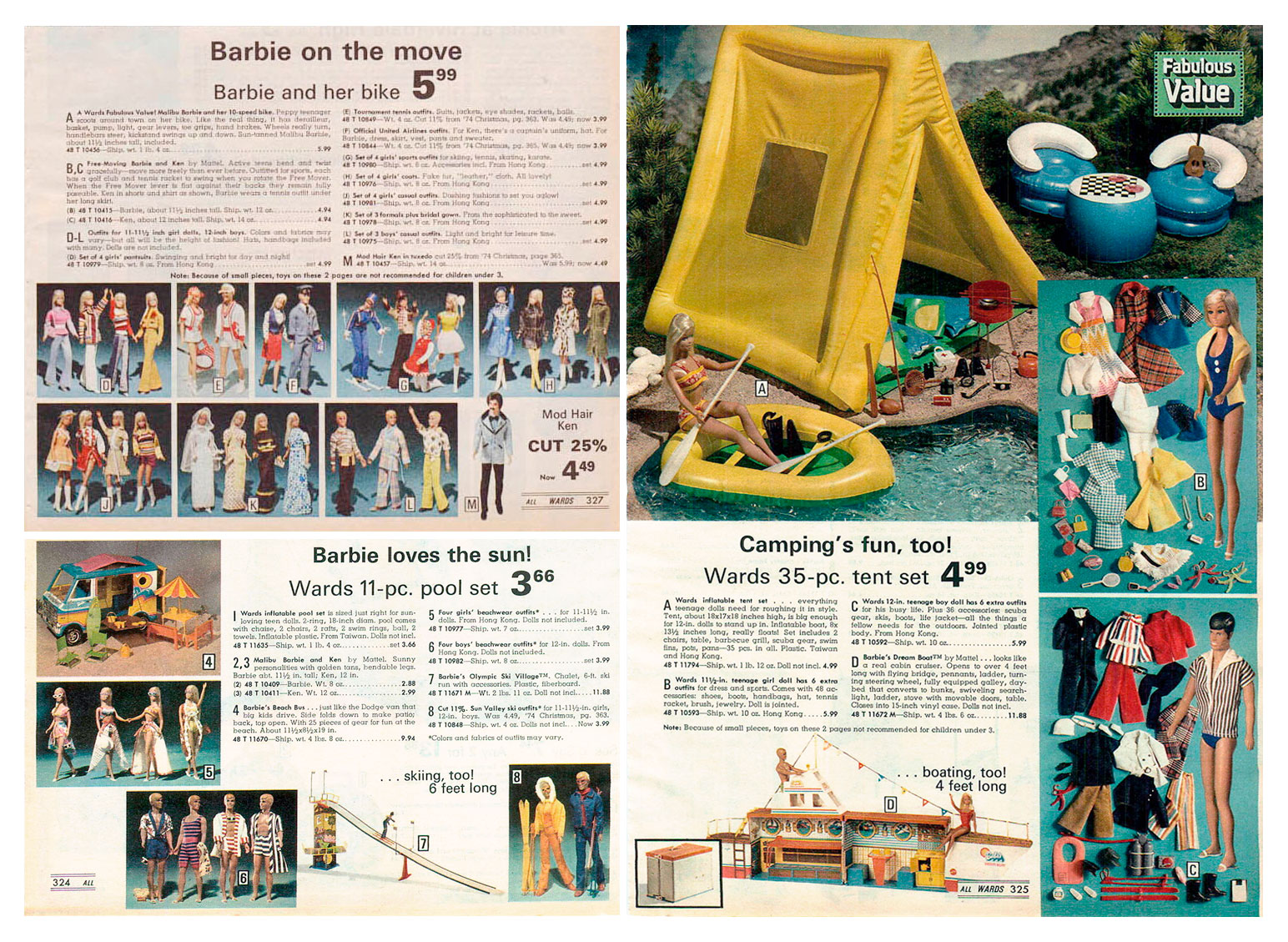 ---
TONI/FRANK (GERMANY) & GARY (USA/CANADA)
Sold as Gary in the US, and Toni, Frank or Harry in Germany, this classic Mod Era Ken clone was also sold incognito through the Montgomery Ward Christmas catalogues from 1975 until 1980 (see also section Superstar Clone & Clothing). The basic look remains the same, but the details can vary, such as face-paint and body parts. Presumably companies ordered dolls from standard parts and had them assembled/packaged them as desired. They are certainly all produced in Hong Kong.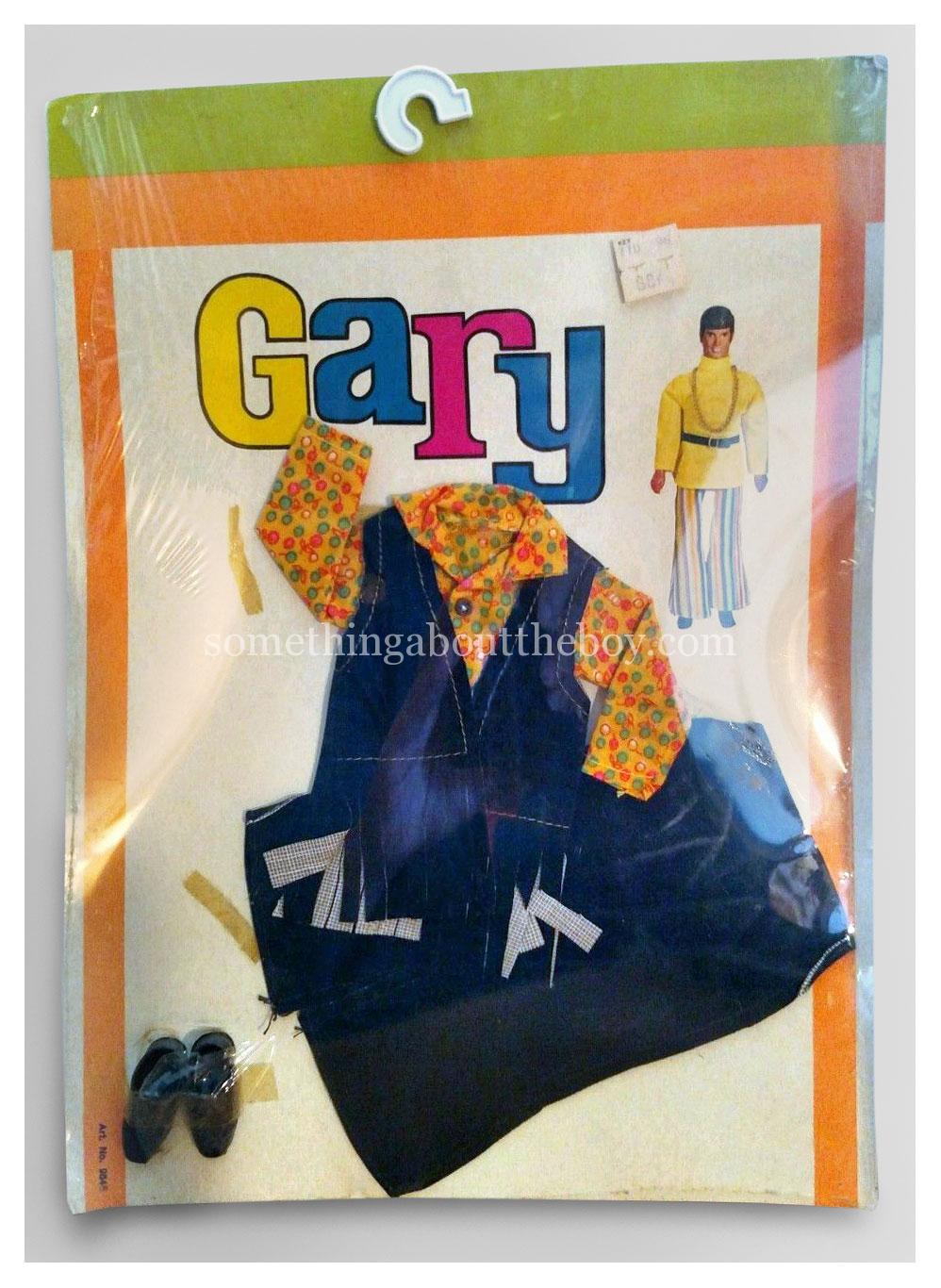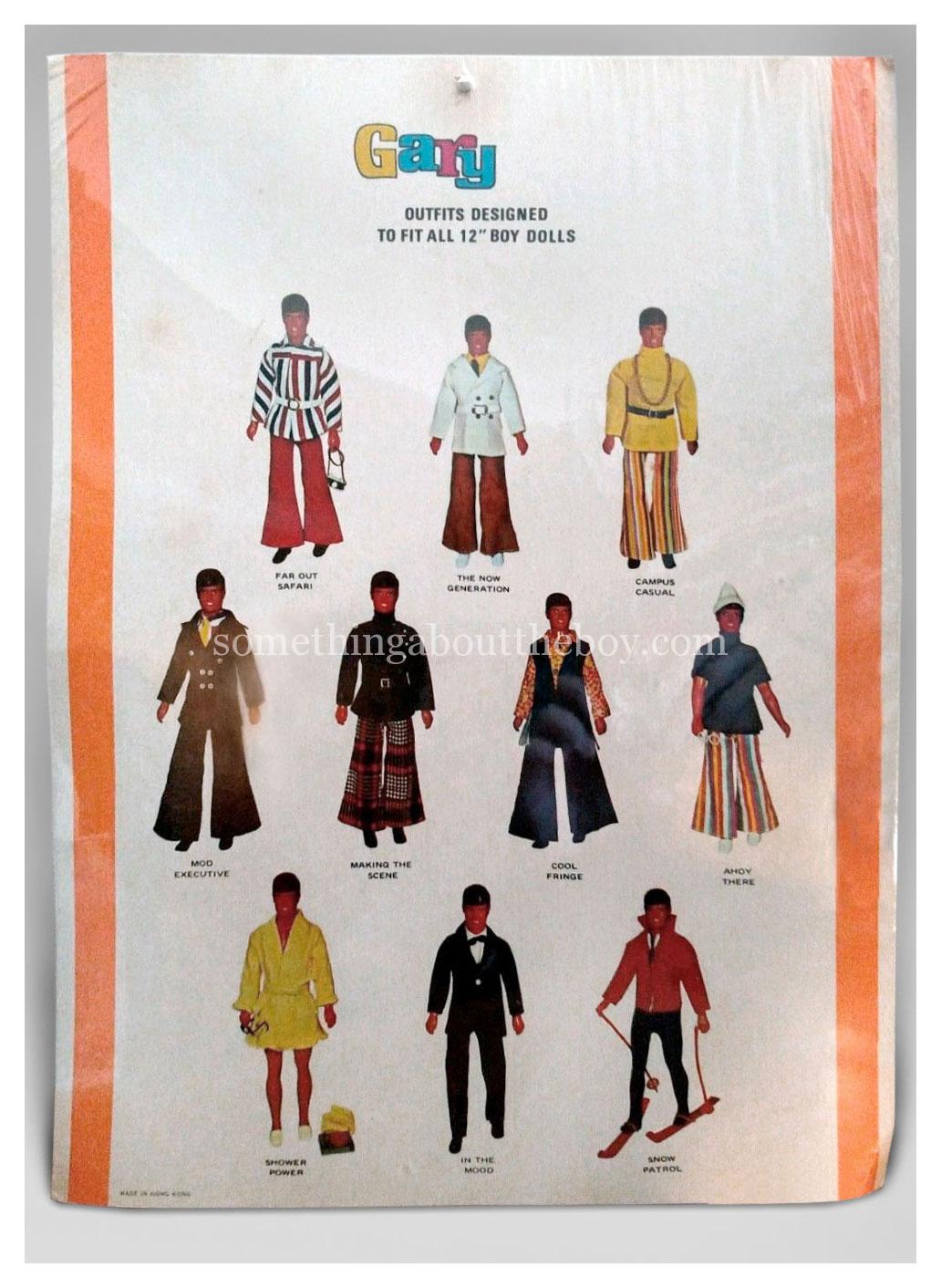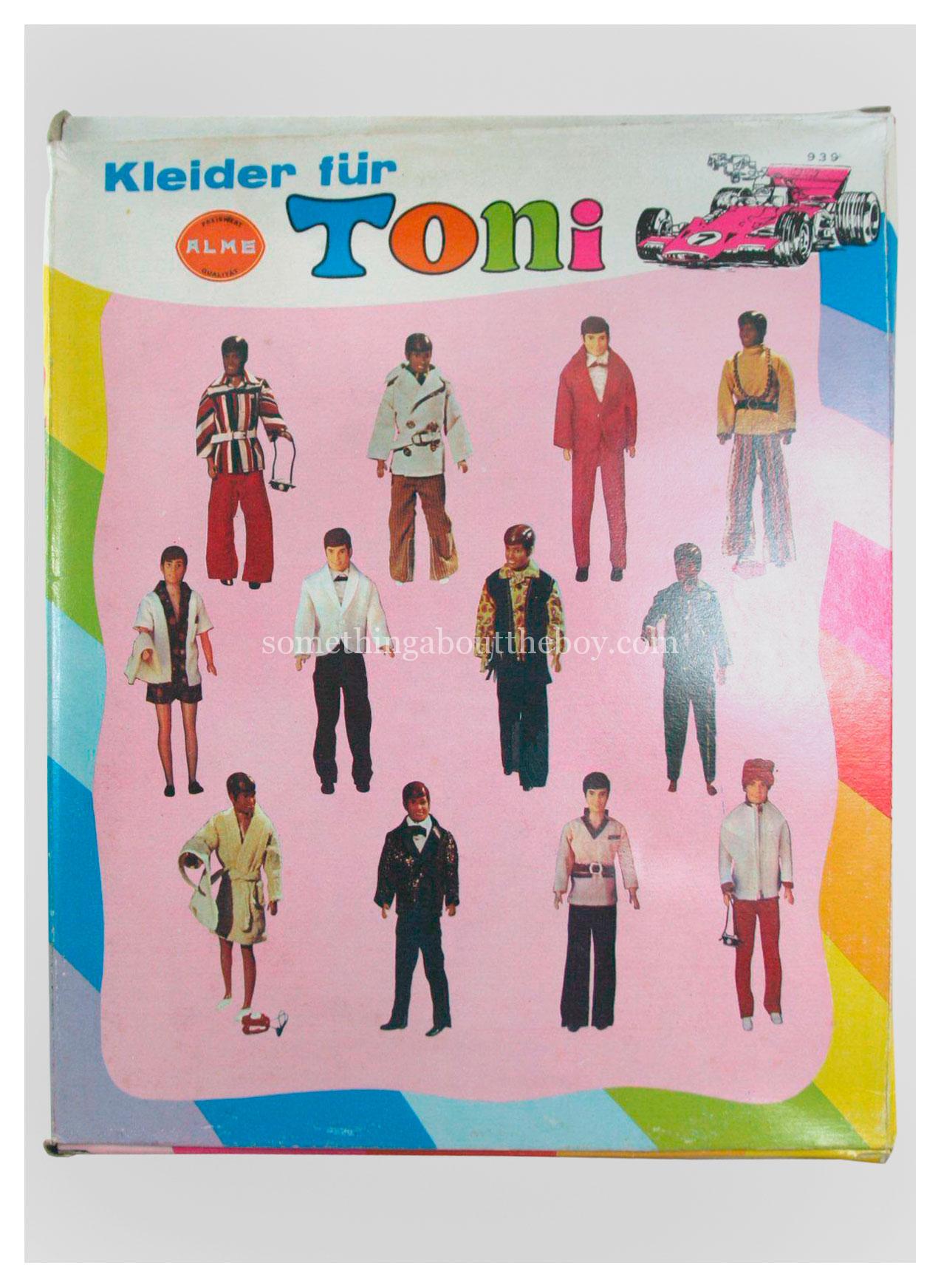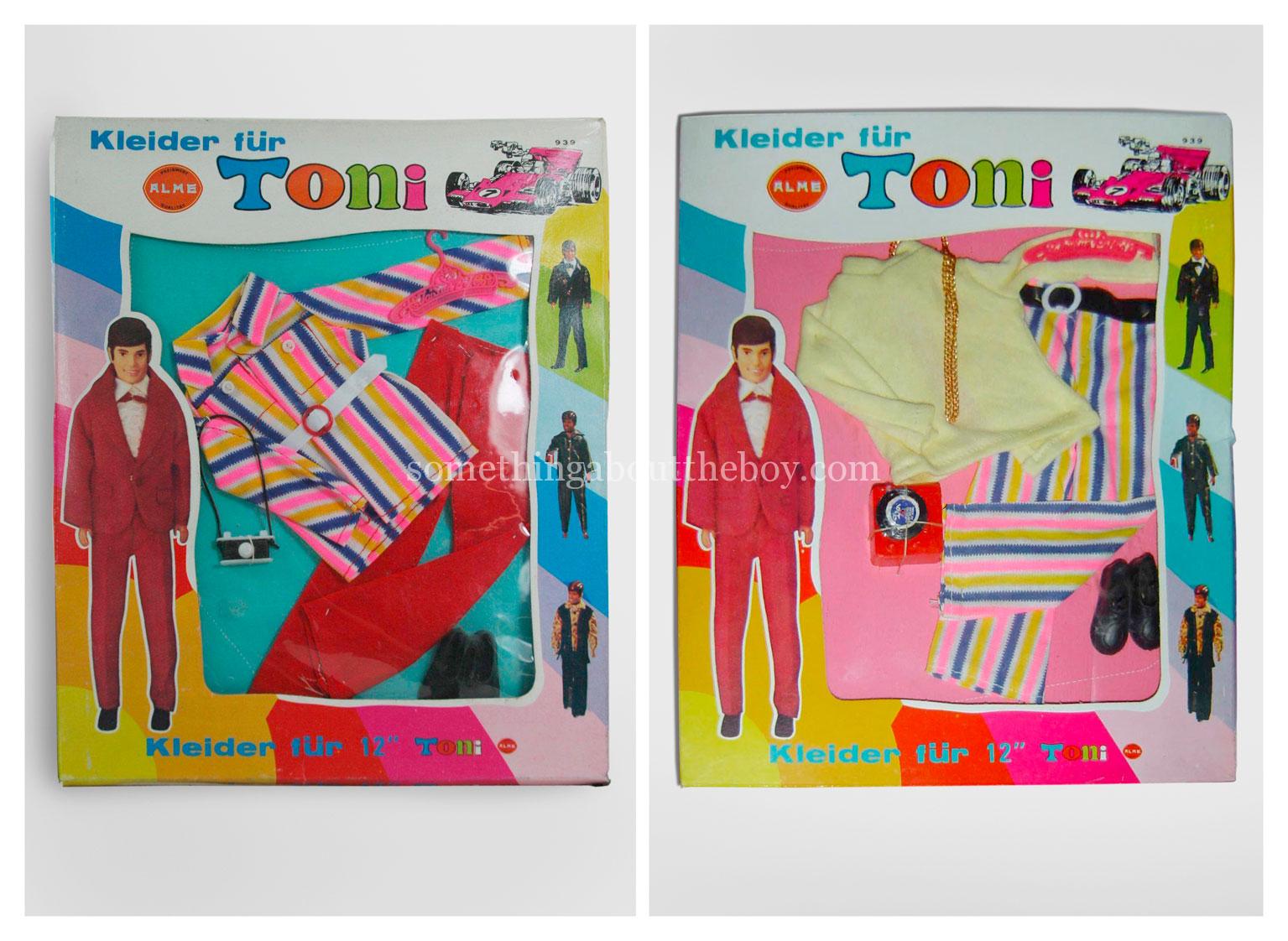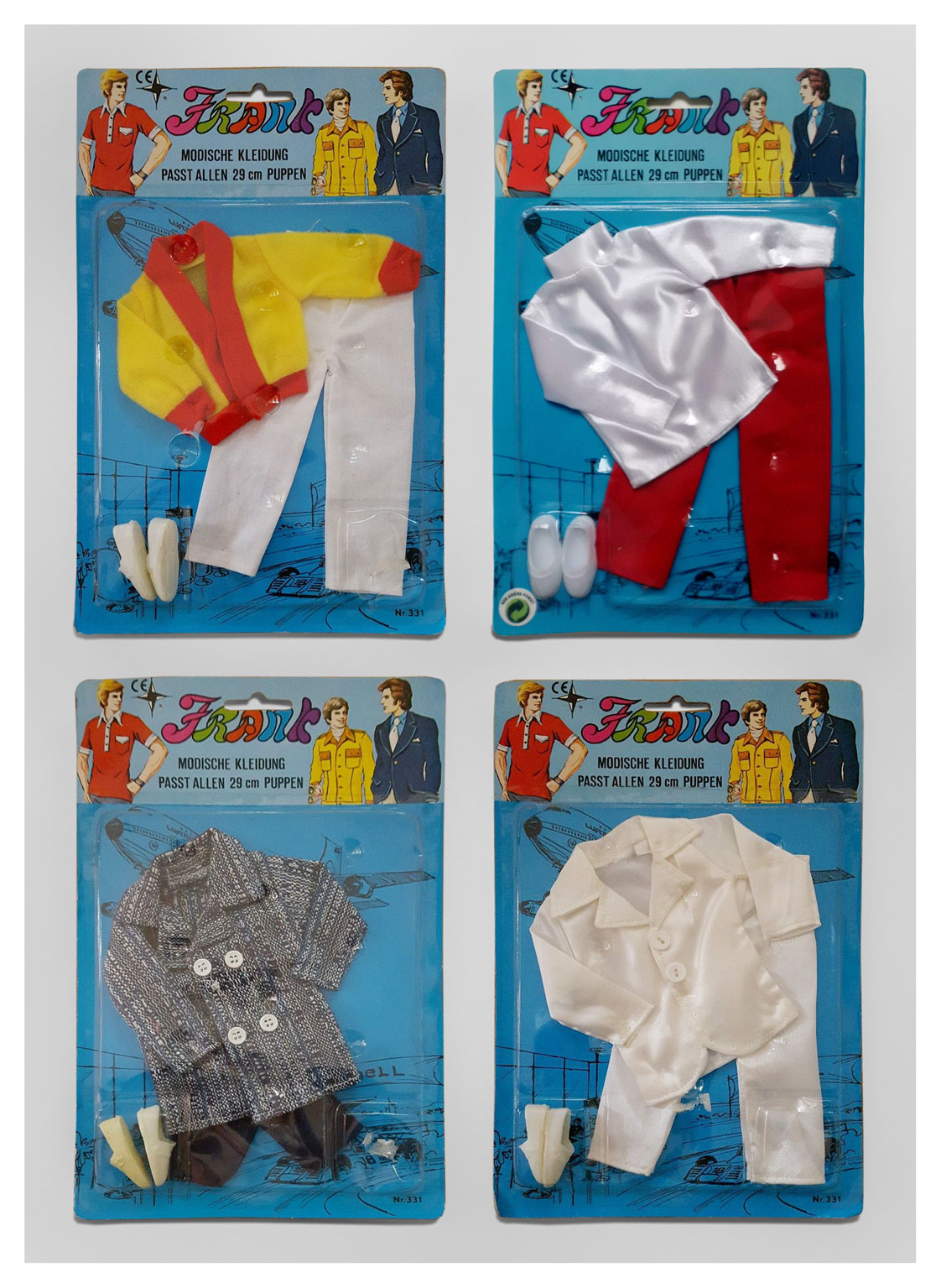 This classic Mod Ken clone was also sold in many other guises. As a blonde he clearly resembles The Sun Set Malibu Ken.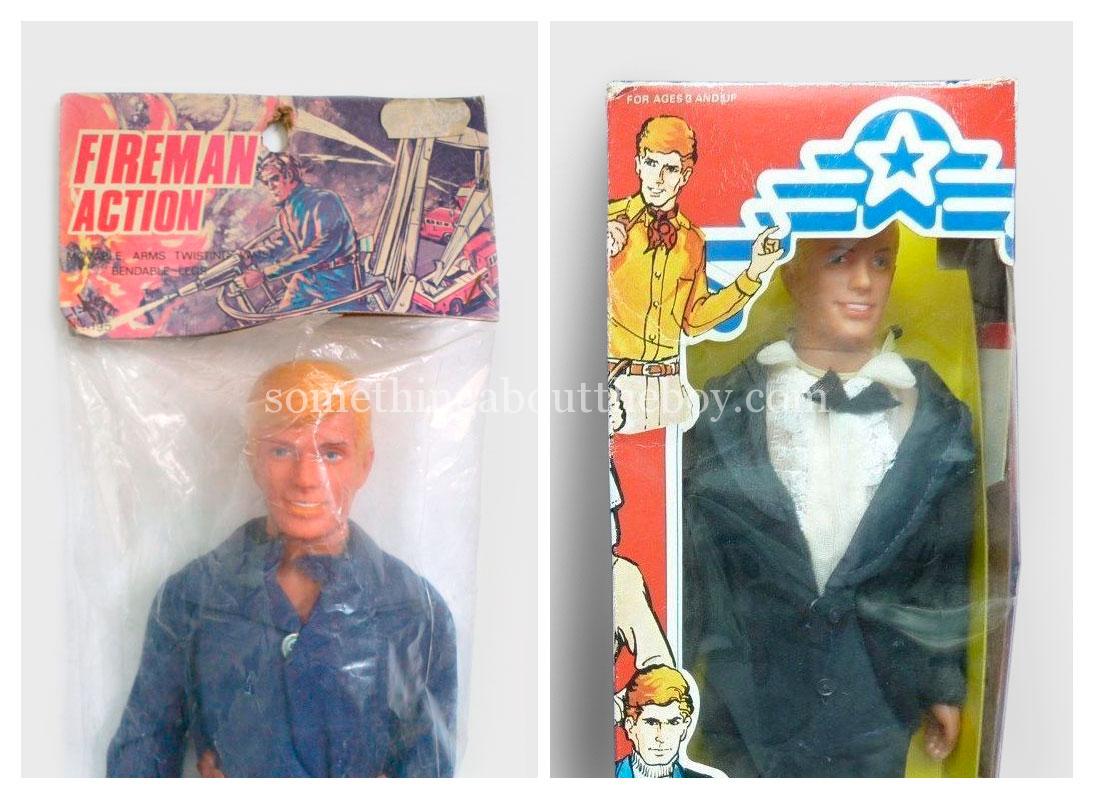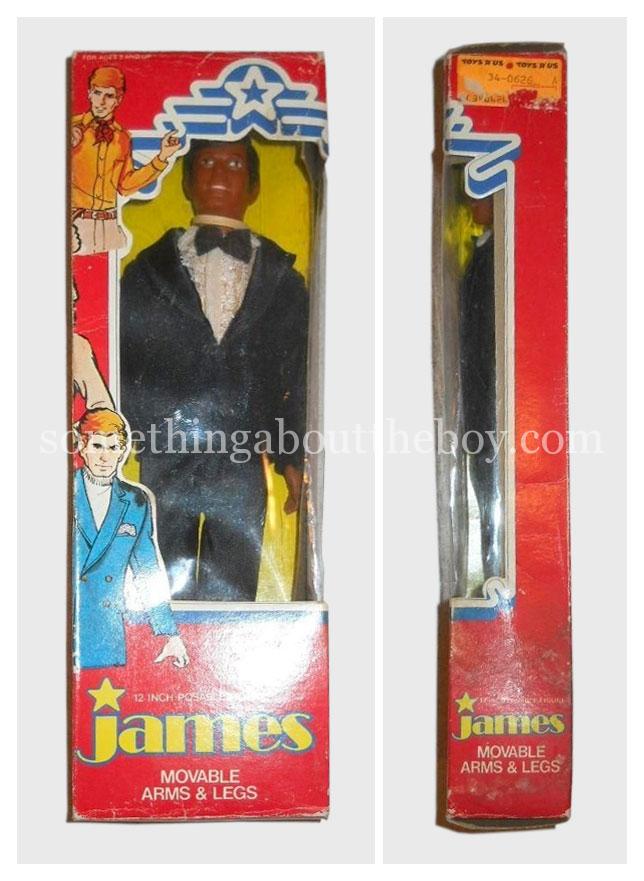 BOBBY ORR BY REGAL TOY LIMITED
Regal Toy Limited in Canada packaged two different dolls as Bobby Orr in 1975, though neither of them look anything like the blonde Ice Hockey champion. The one shown below is obviously the Toni doll as pictured on the reverse of the outfit packaging above. Like Joe Namath (see section Mod Clones & Clothing), Bobby Orr is one of the few celebrity/sports dolls to be given several separate fashion outfits.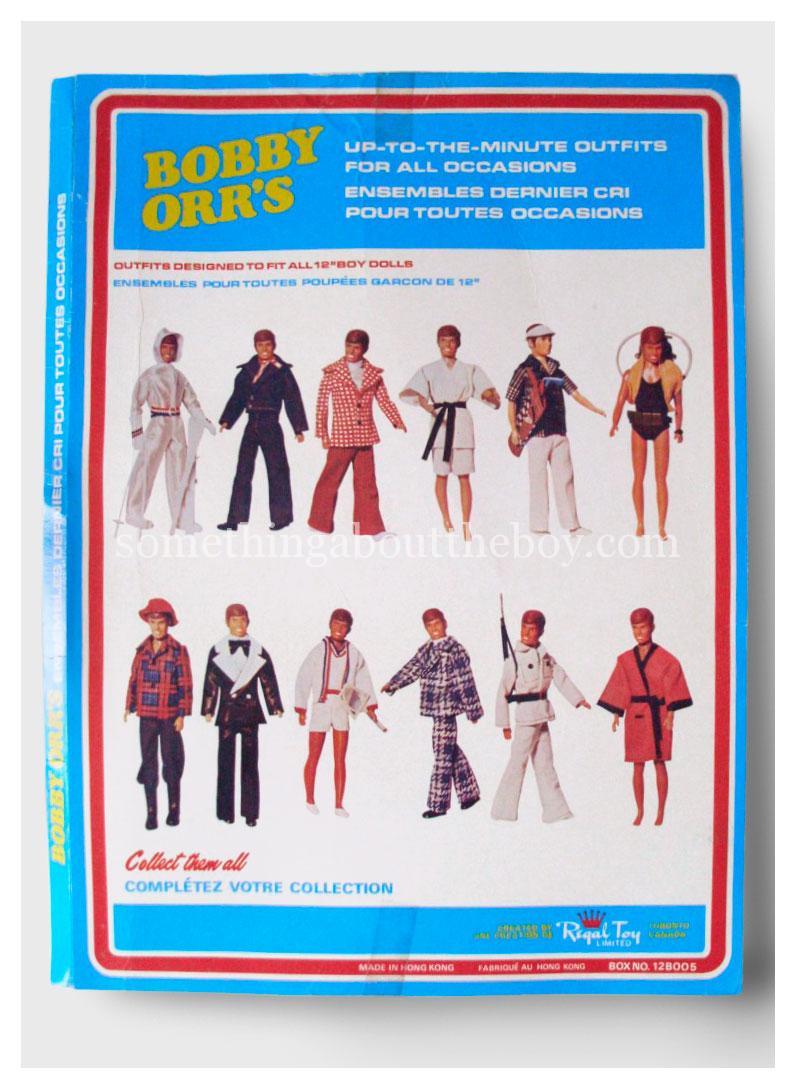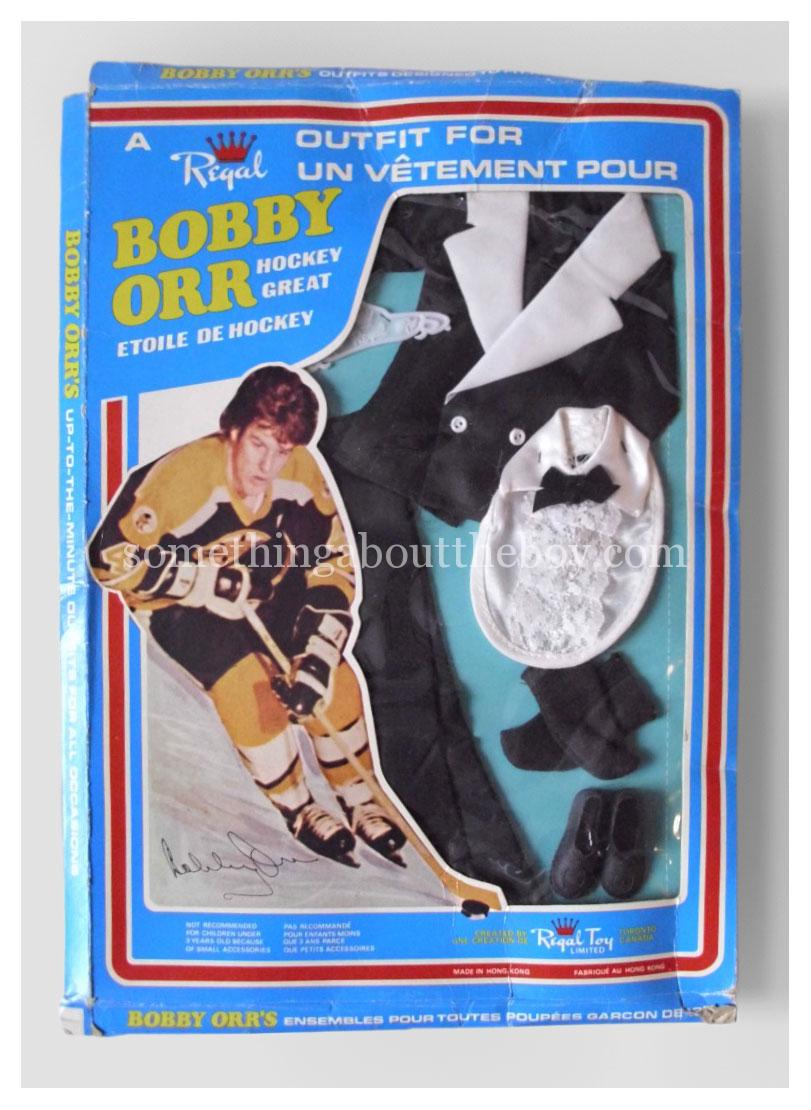 ---
FRED BY PLASTY (GERMANY)
In 1973 Plasty introduced a redesigned Fred, a slightly more boyish doll than the previous model (see section Mod Clones & Clothing). The first rooted hair version, called Fred Star, followed in 1974, and was obviously inspired by Mattel's Mod Hair Ken. According to the Petra catalogues both versions were available until 1977 at least. Around 1976 a third doll, Super-Fred, was introduced. He had flocked hair, was more action figure-like and clearly based on GI Joe/Action Man.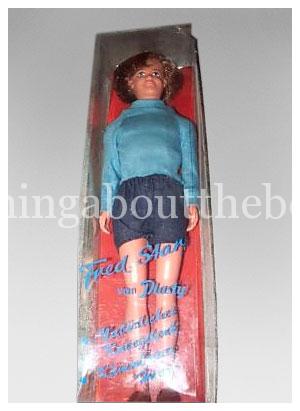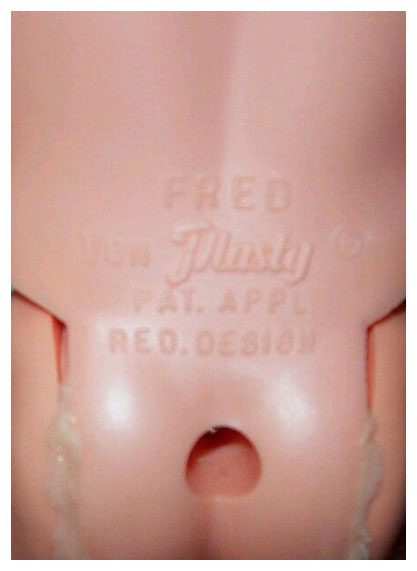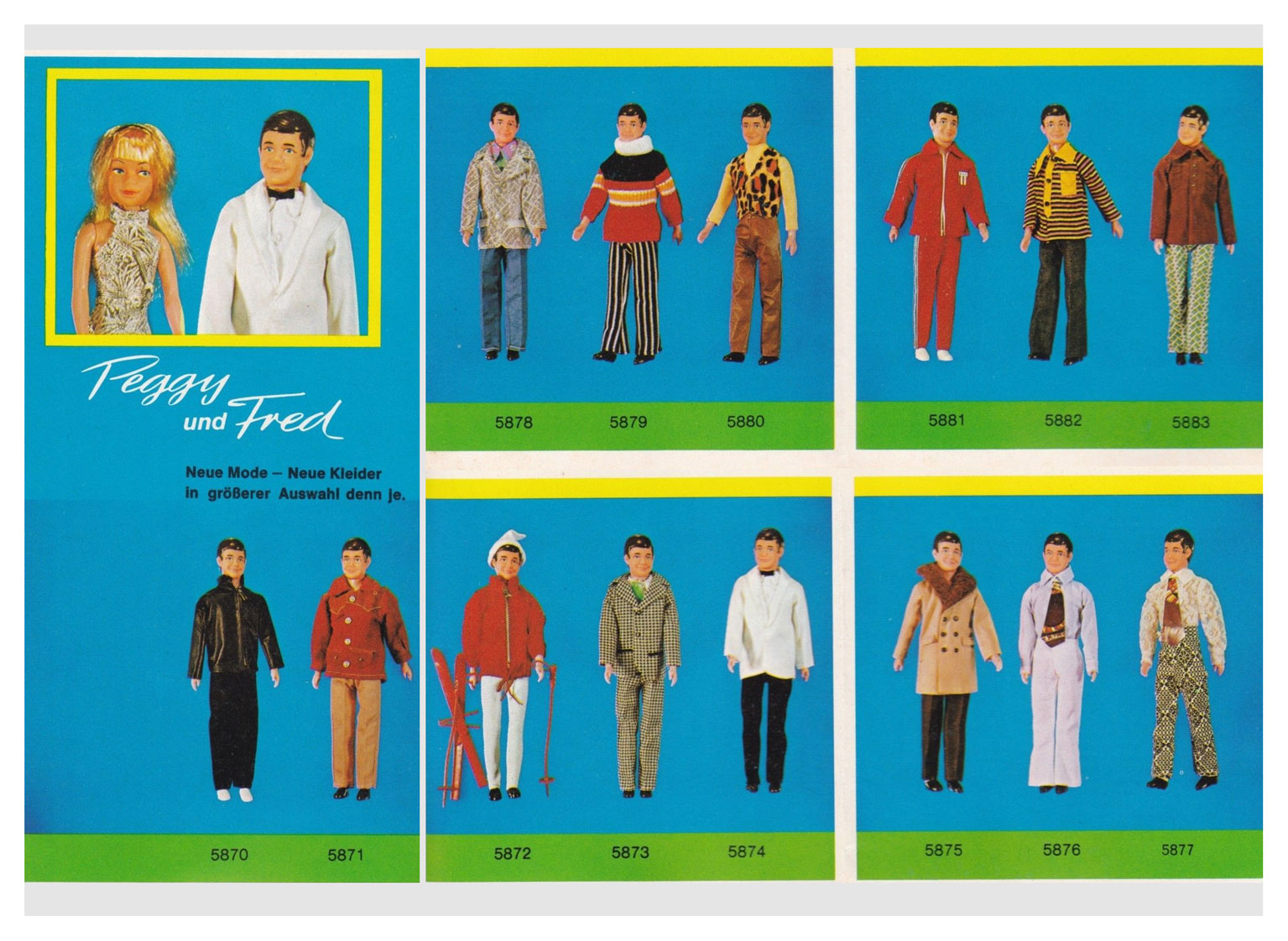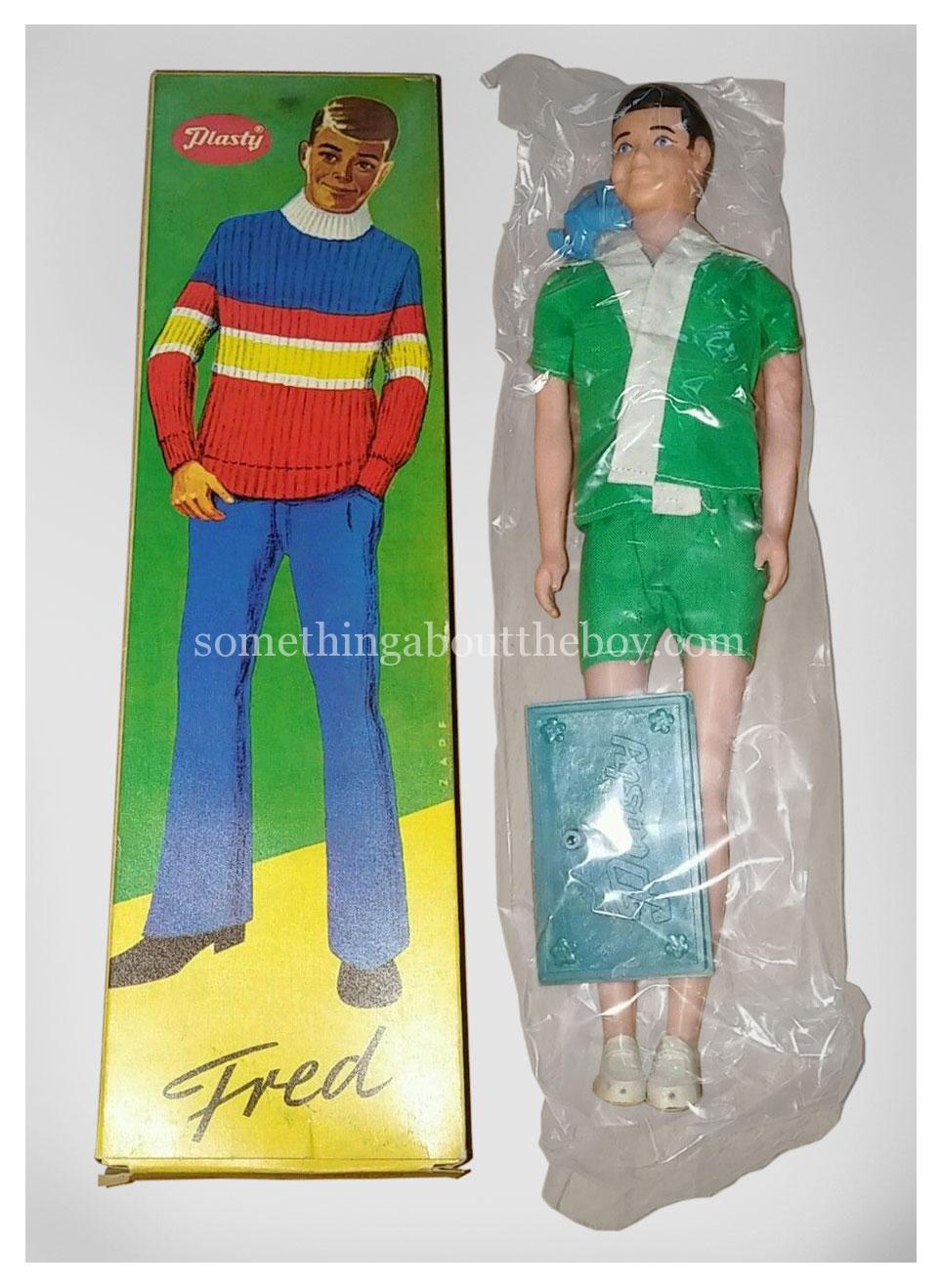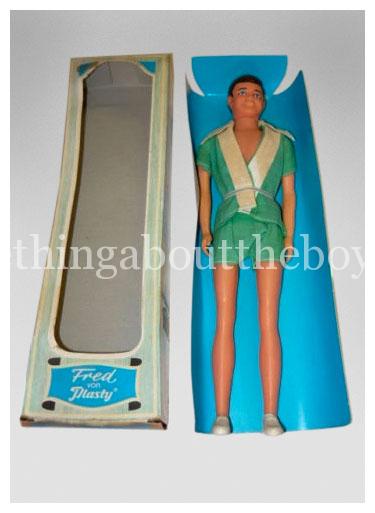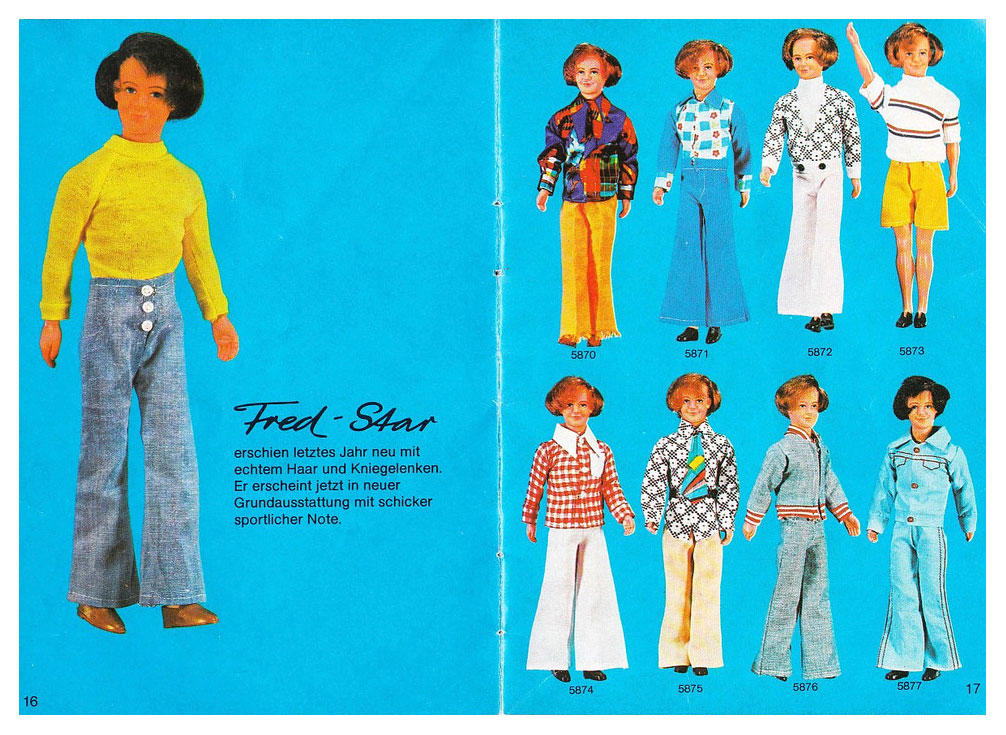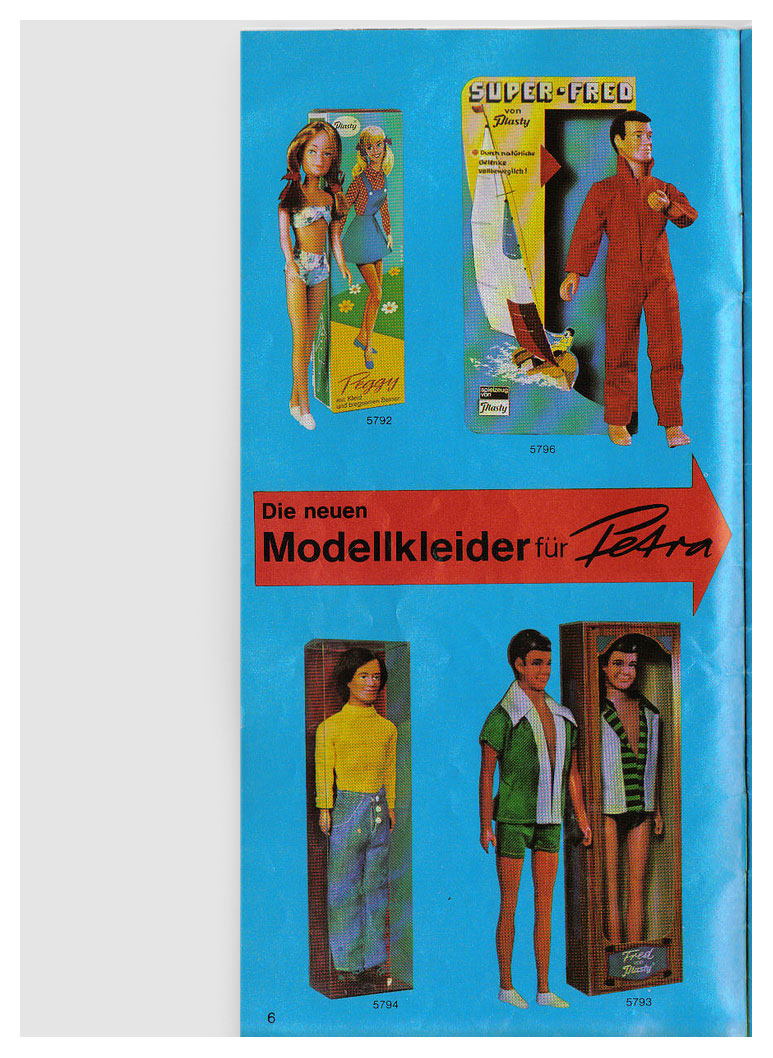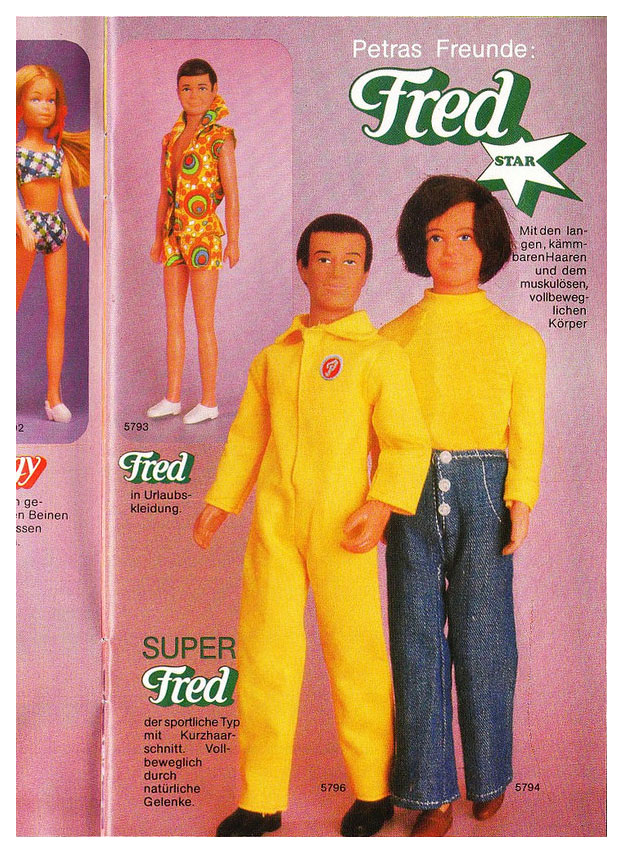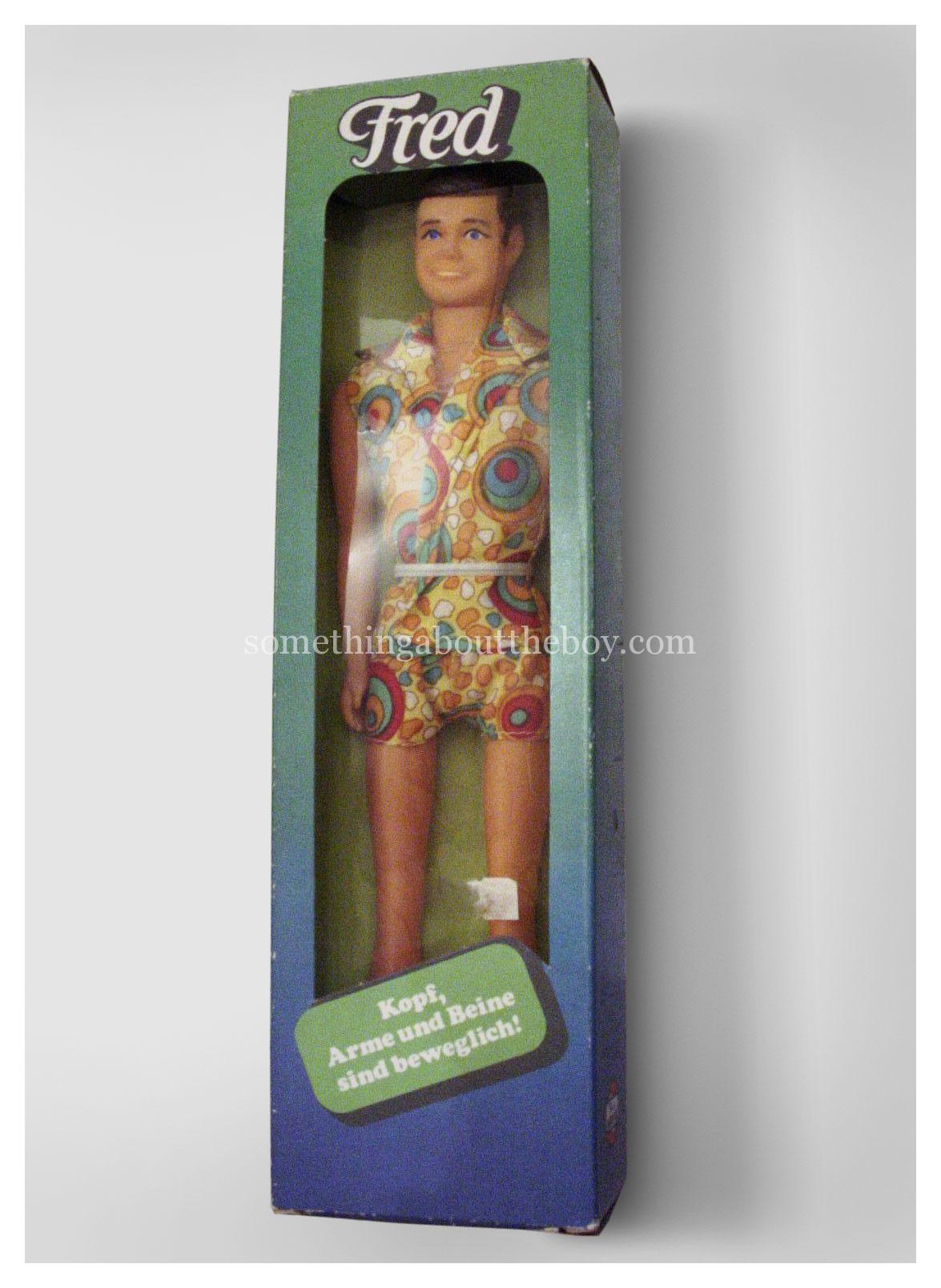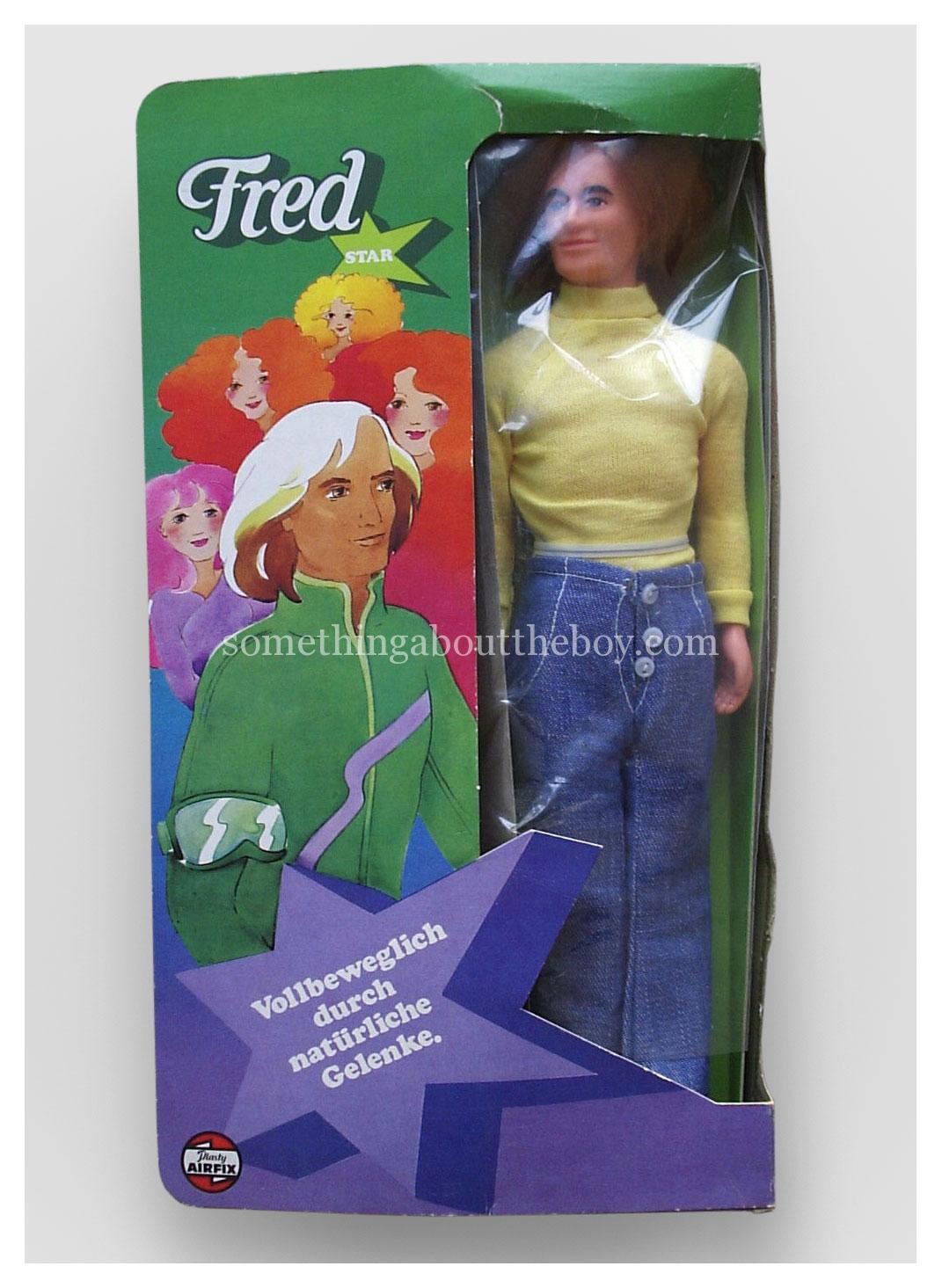 Below is just a very small sample of the outfits available for Fred from 1973-1978. The numbering of the outfits is quite bizarre, as each year similar or identical numbers were allotted to totally different outfits. Most years had a single clothing line, but from 1975-77 Fred had two clothing lines, the regular one plus a 'Men's Shop' line.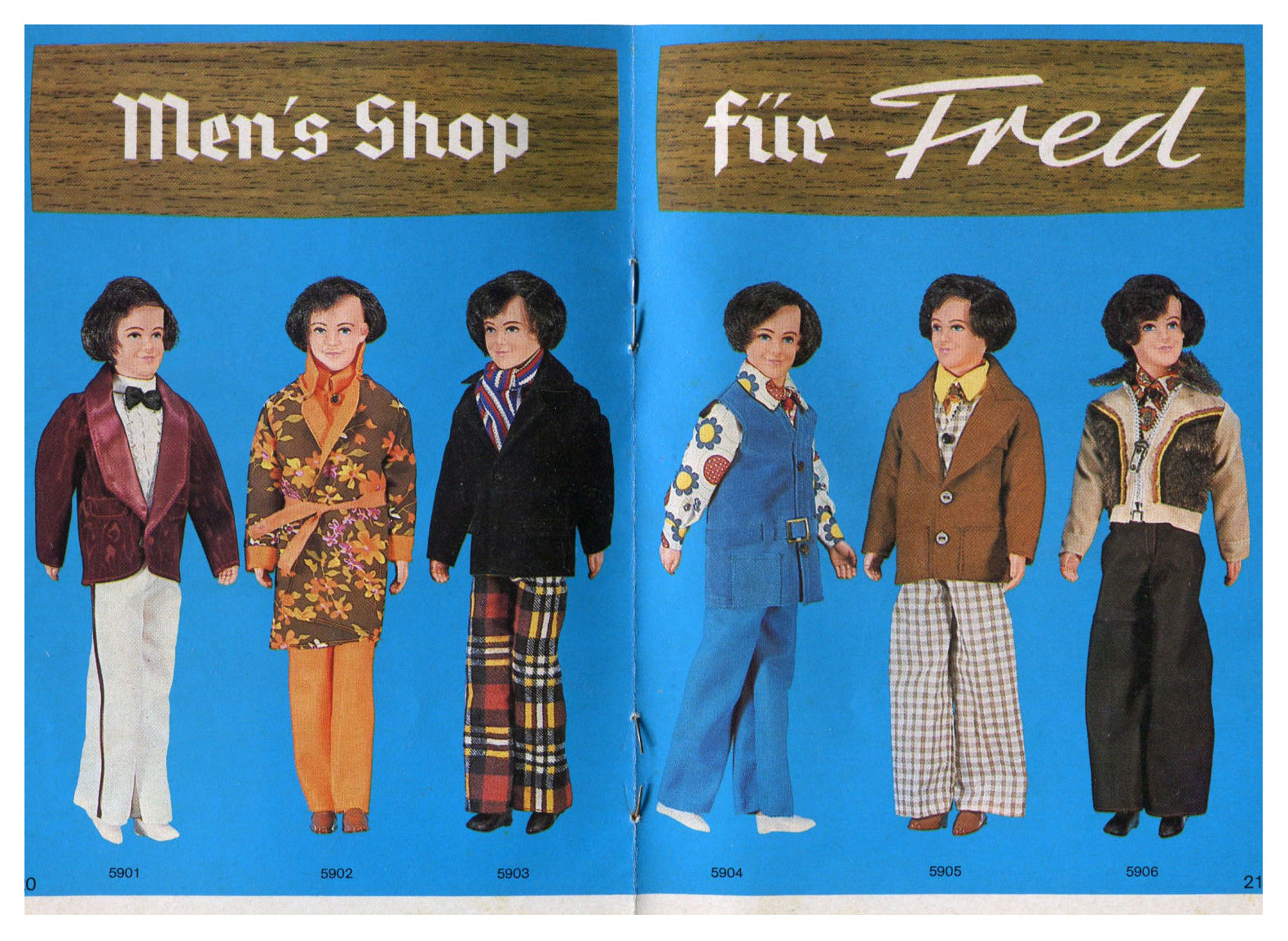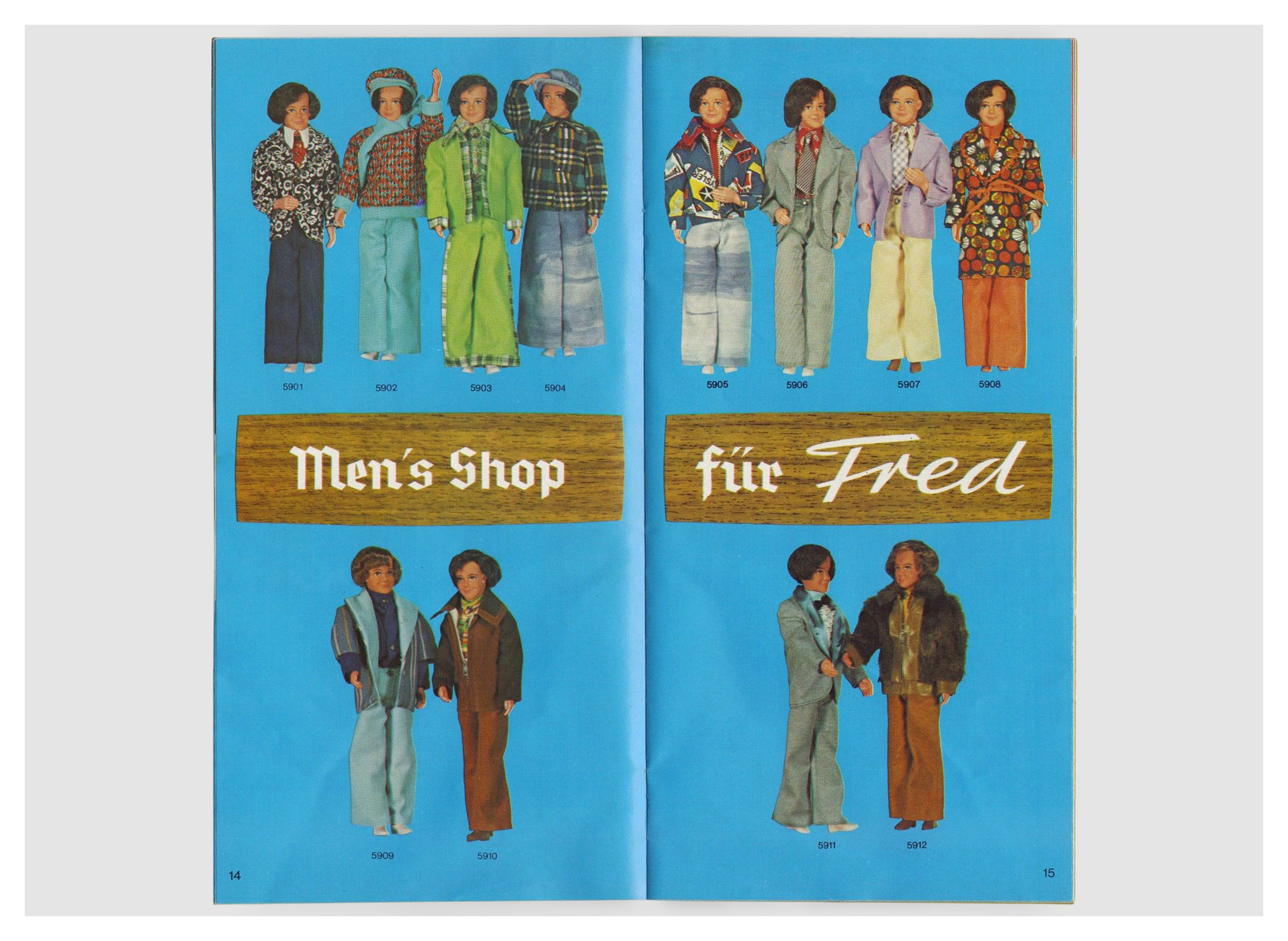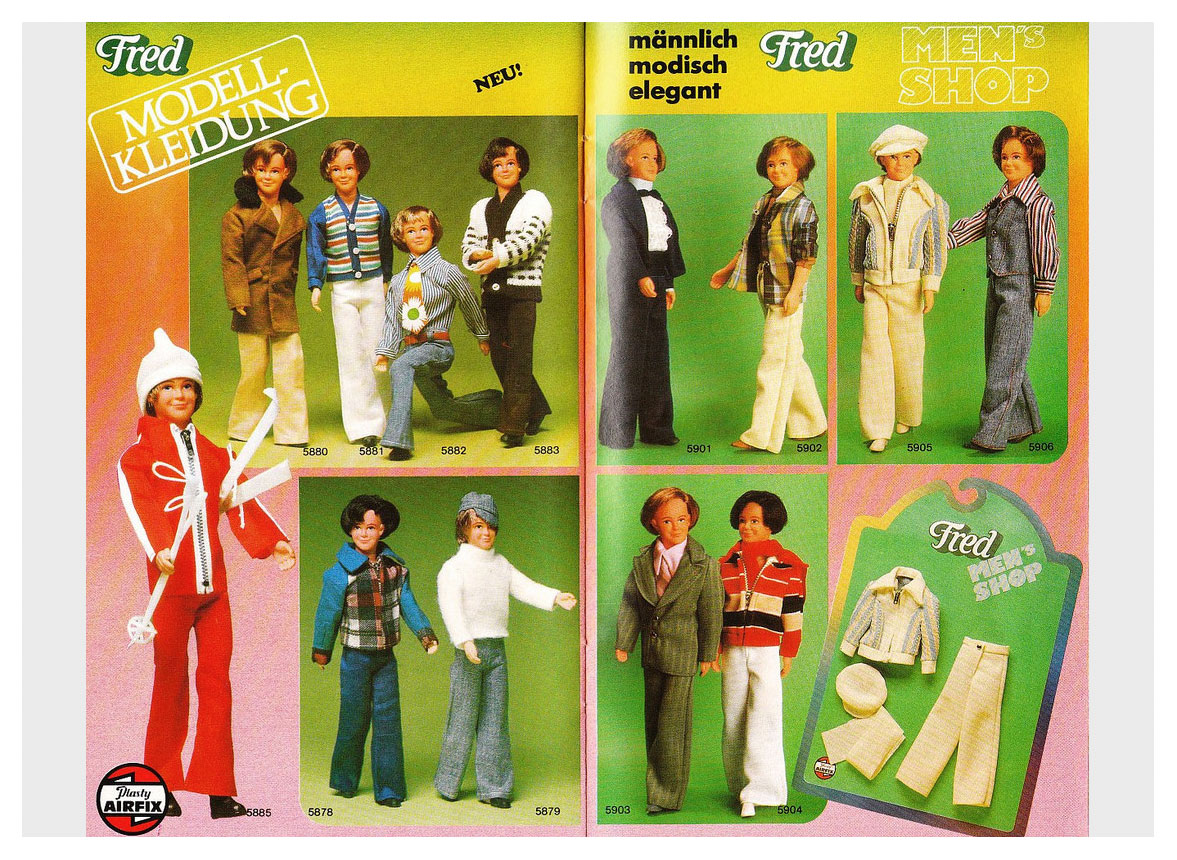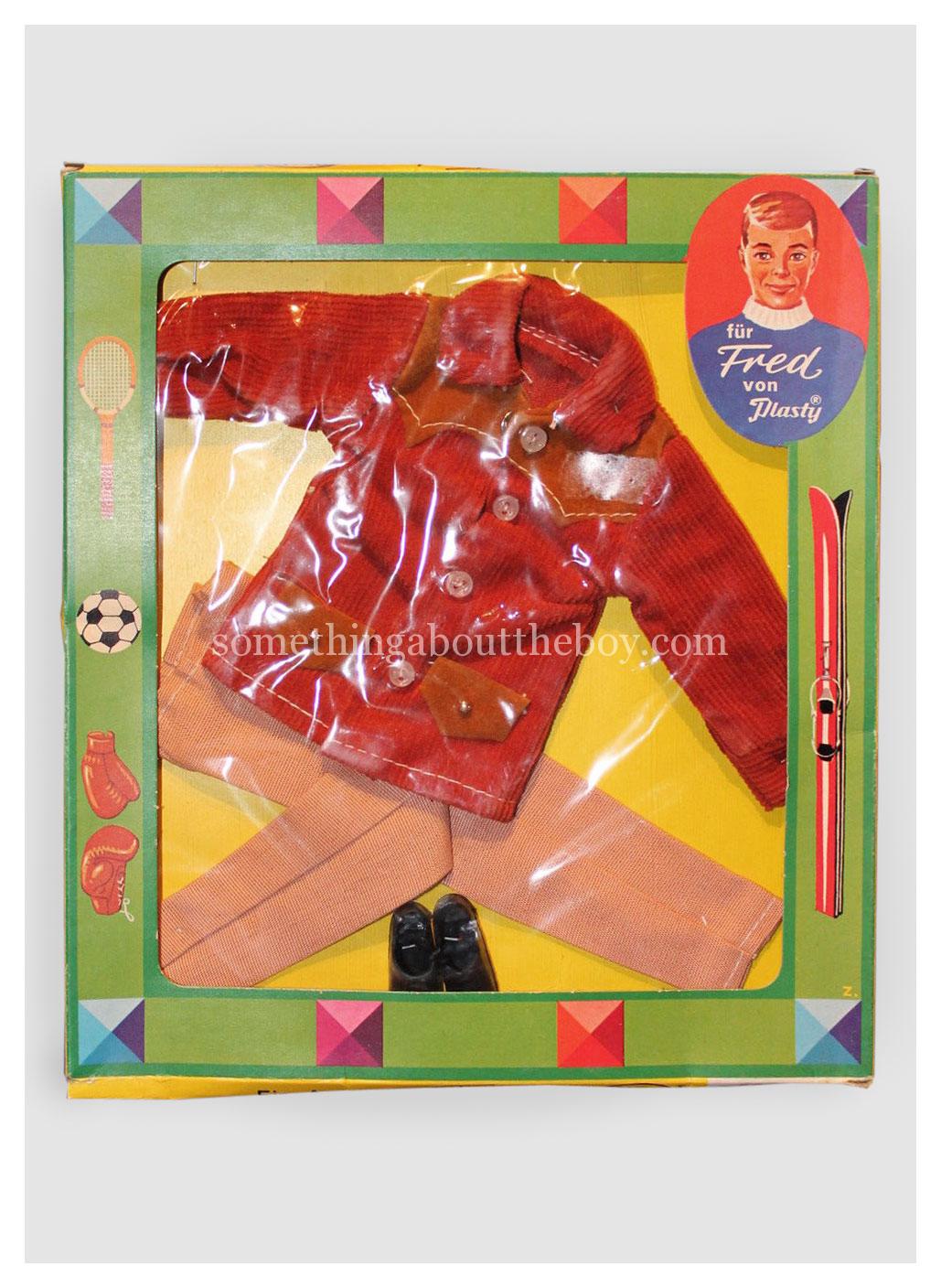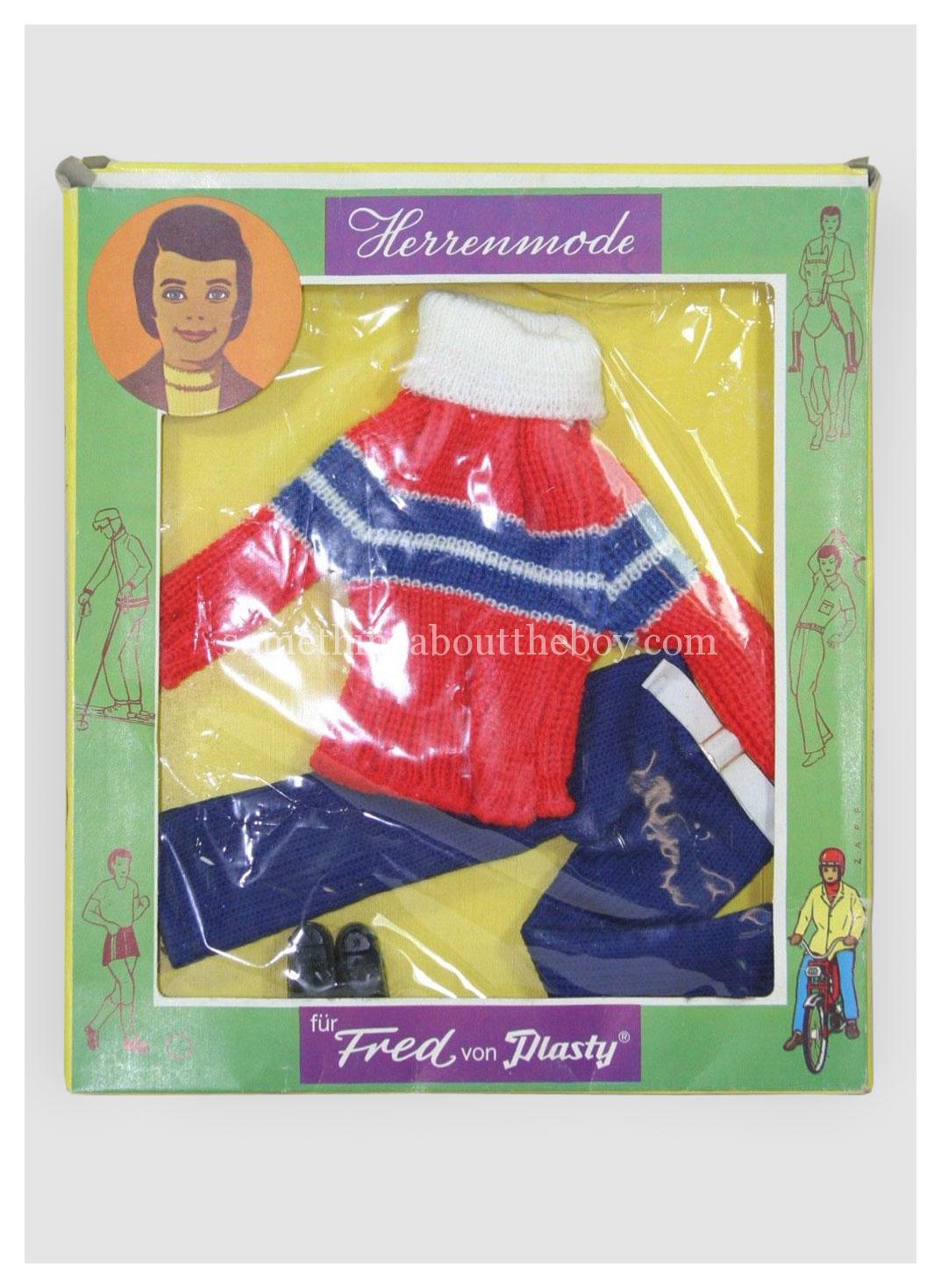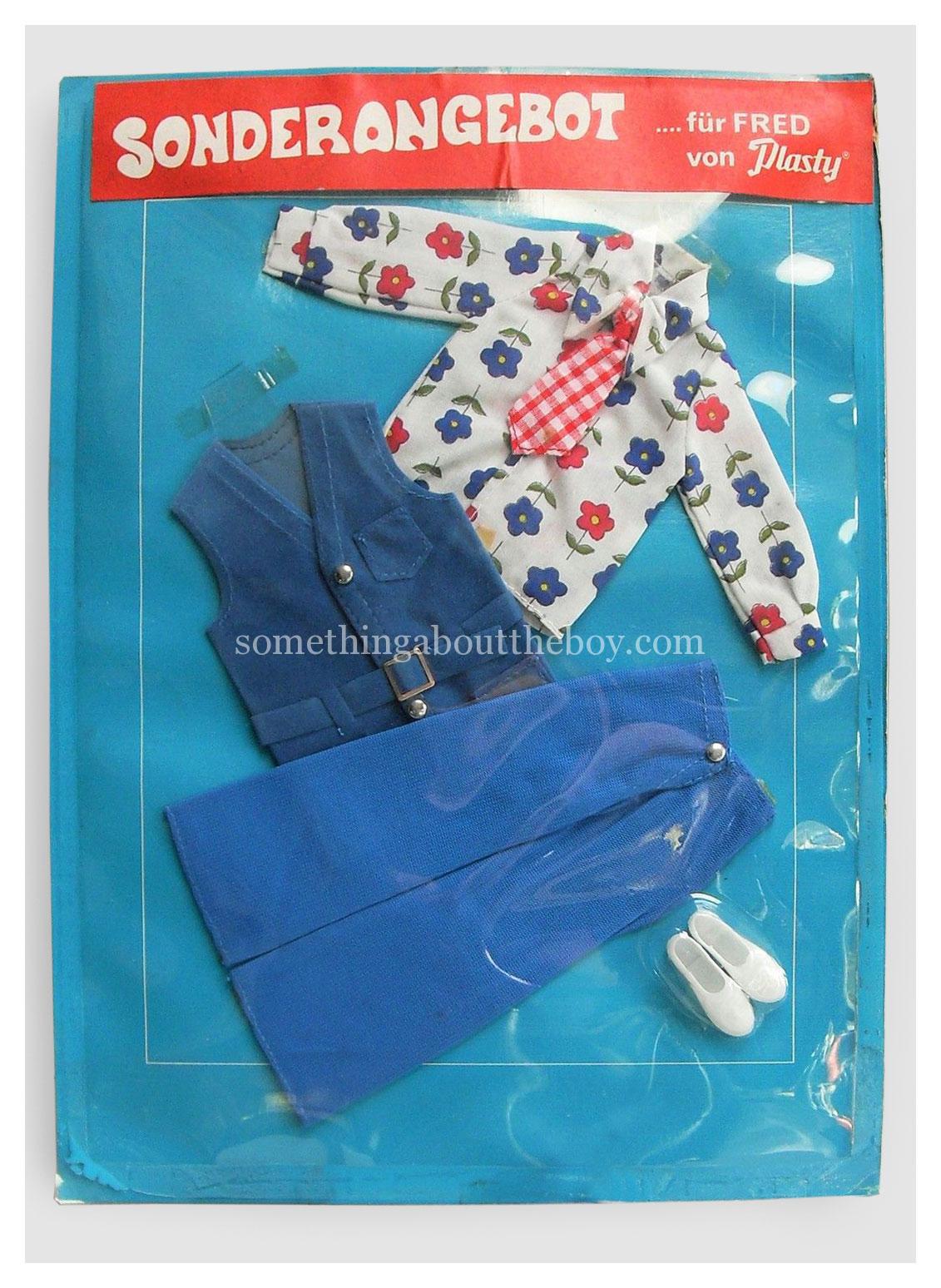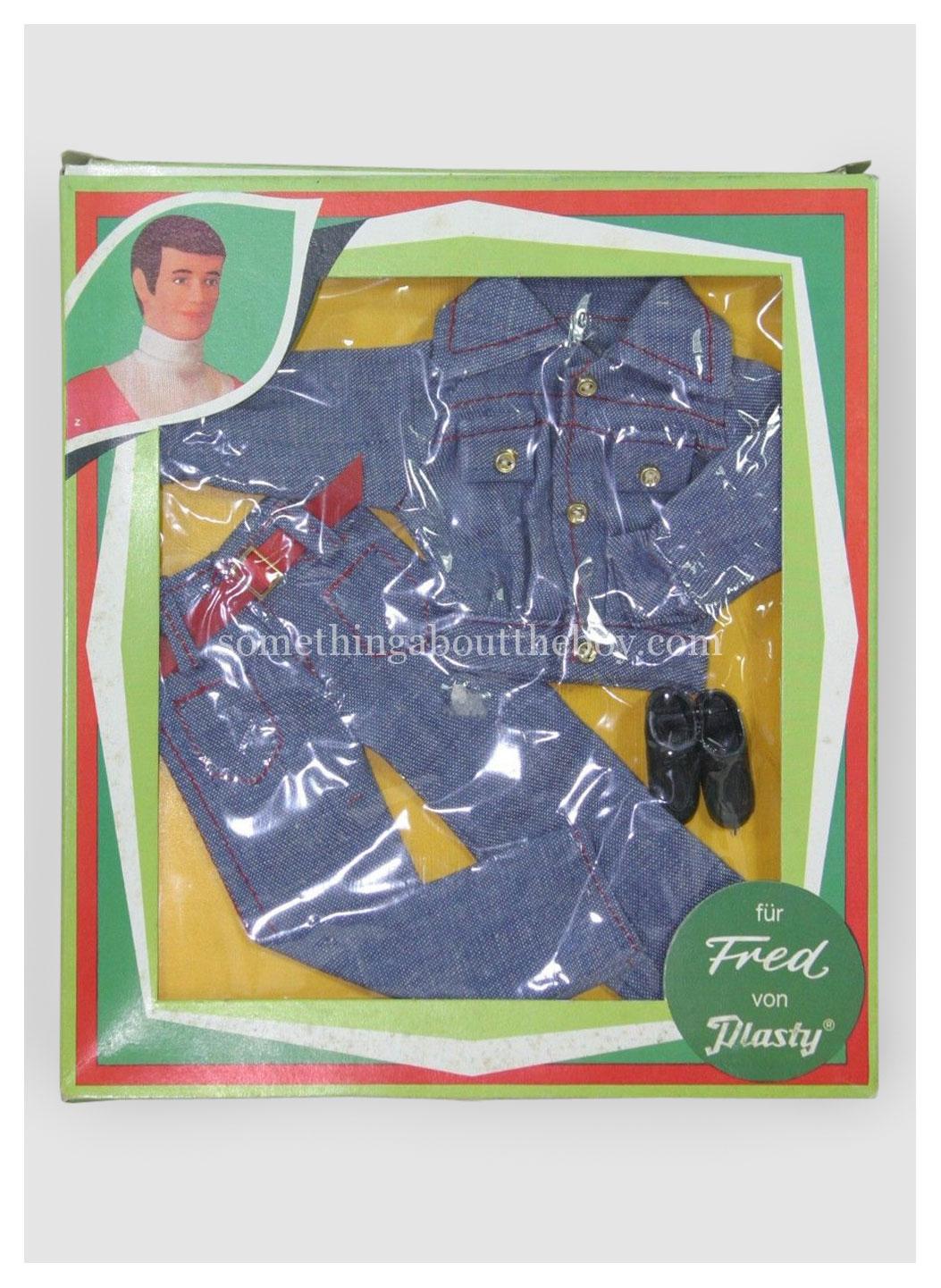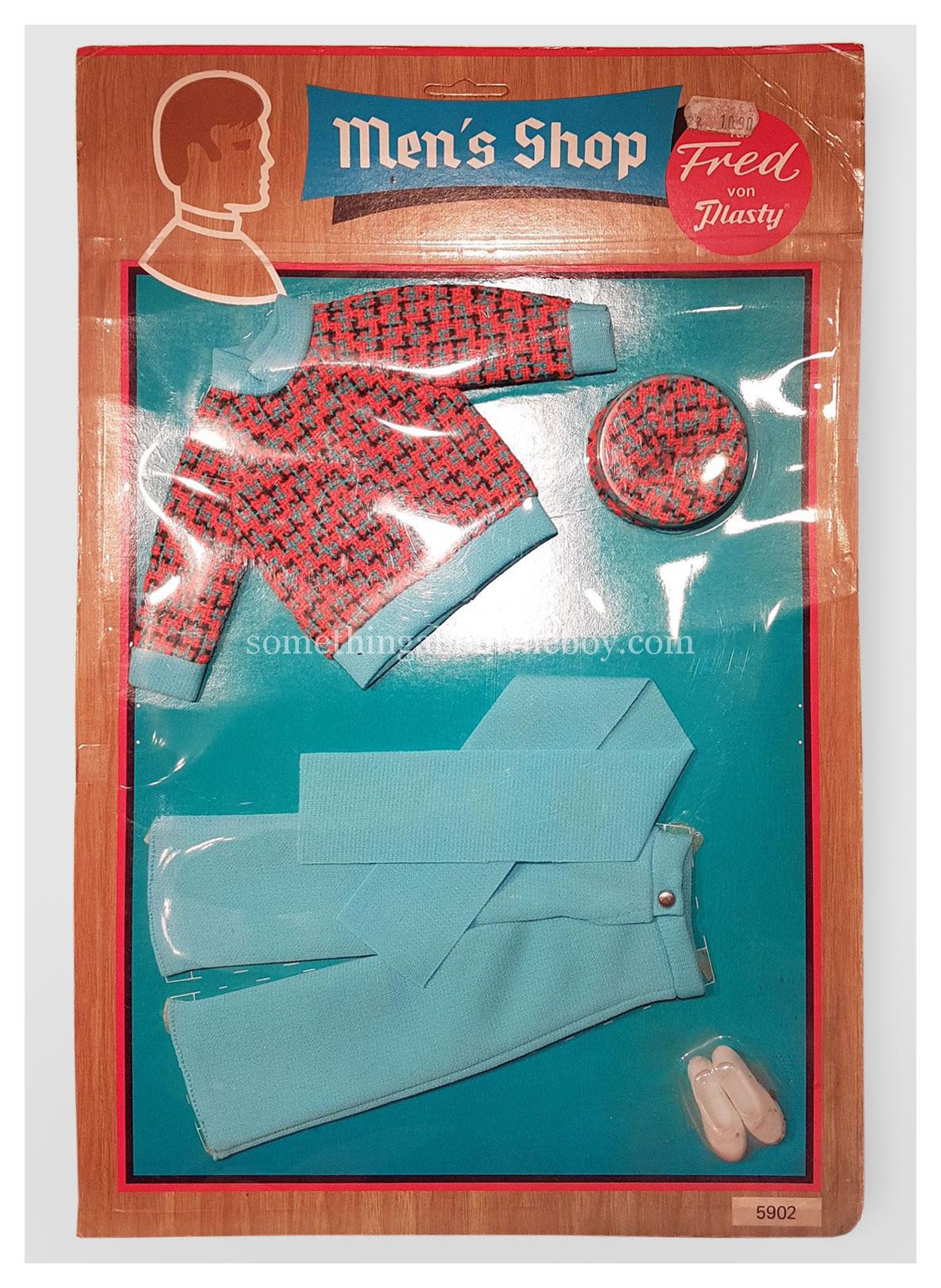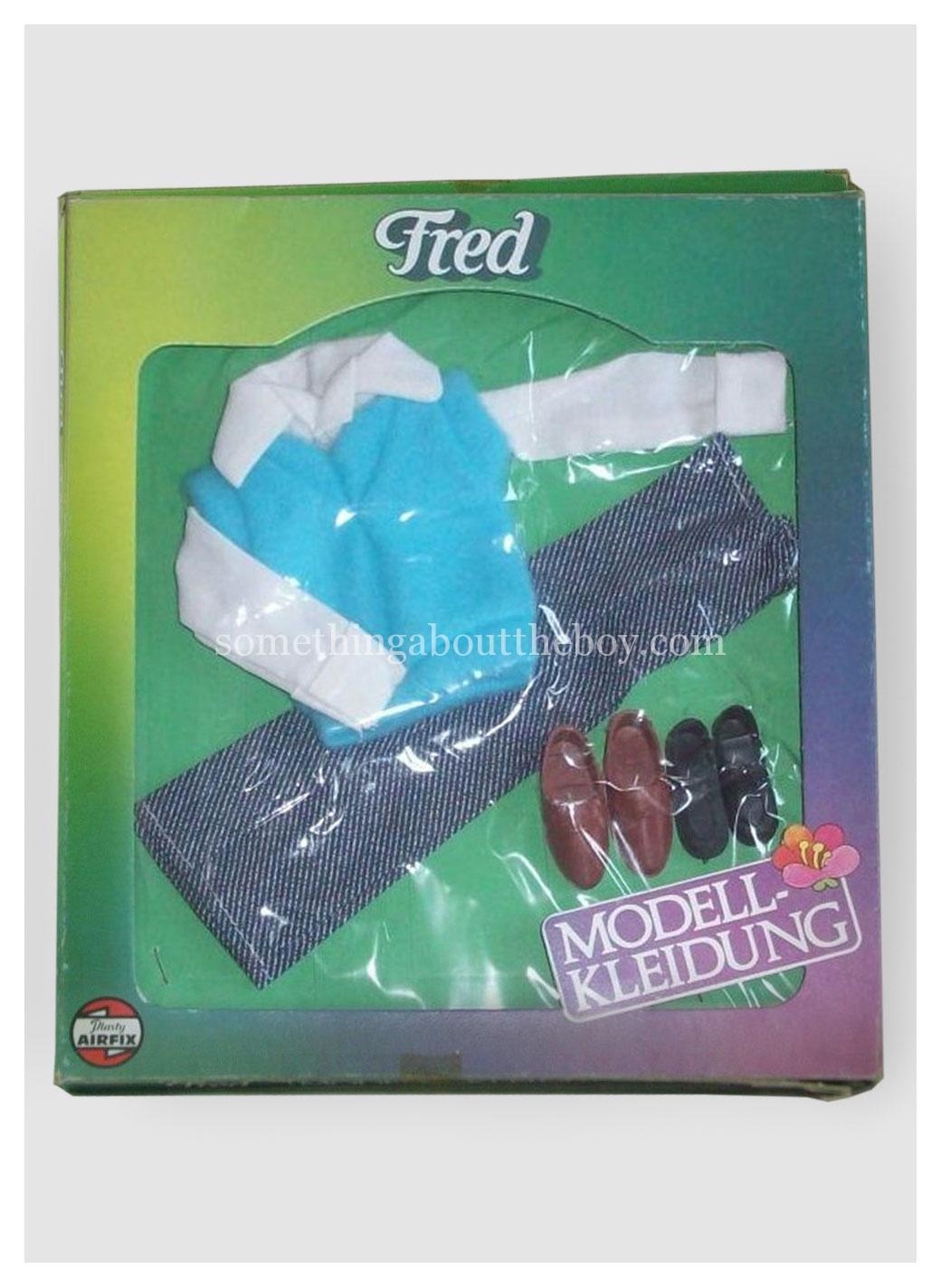 ---
(YOUNG SWEETHEARTS) MICHAEL BY MATTEL
In 1976 Mattel released this Michael doll, who looks like a younger version of The Now Look Ken. Four matching his 'n hers outfits were released in conjunction with these dolls though, as Michael is much skinnier, his clothes do not really fit Ken.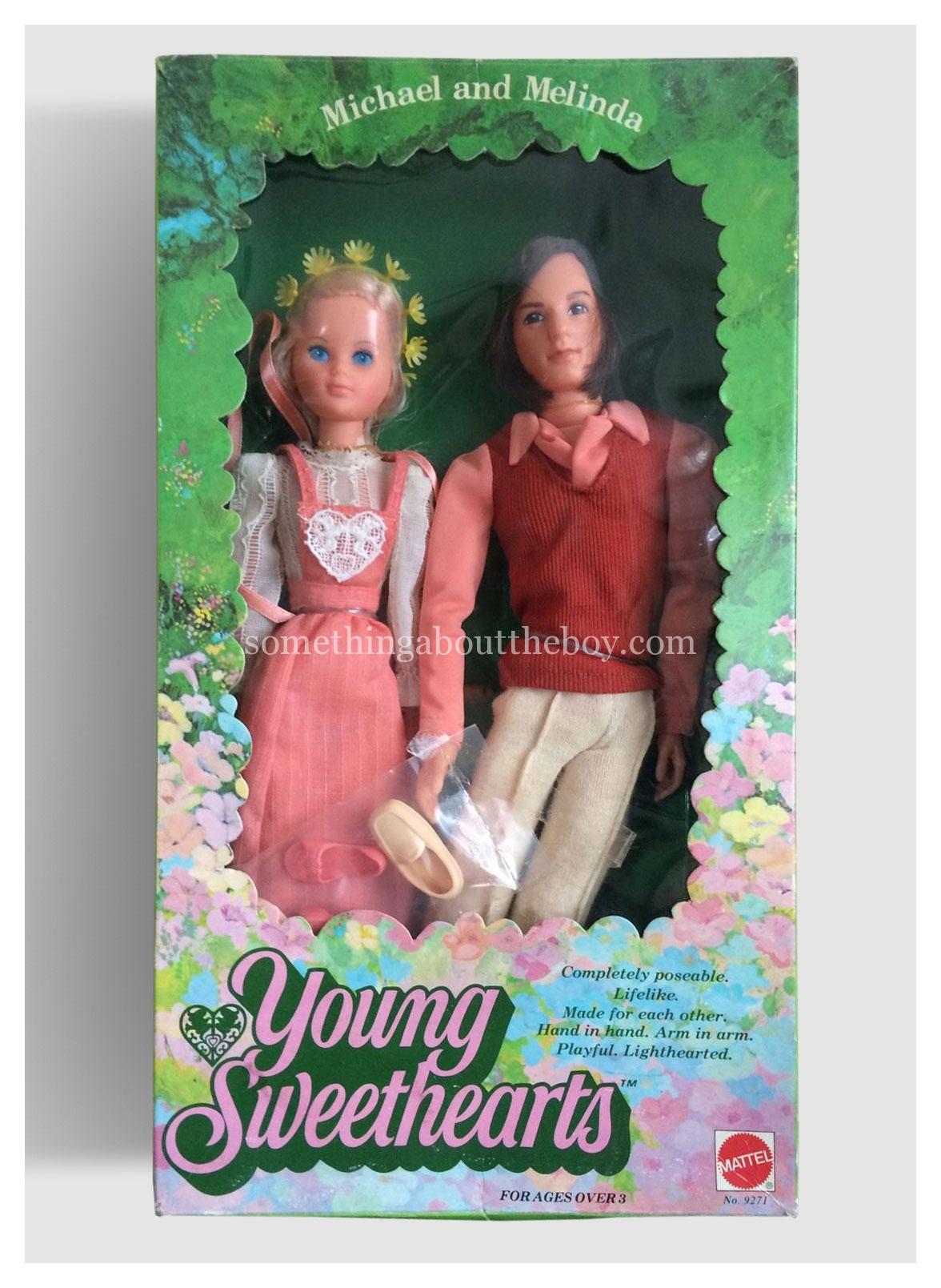 ---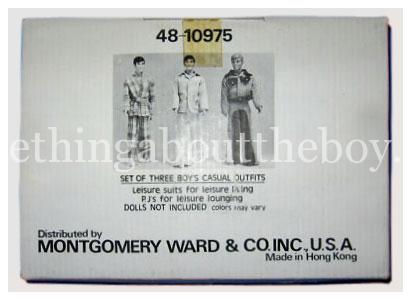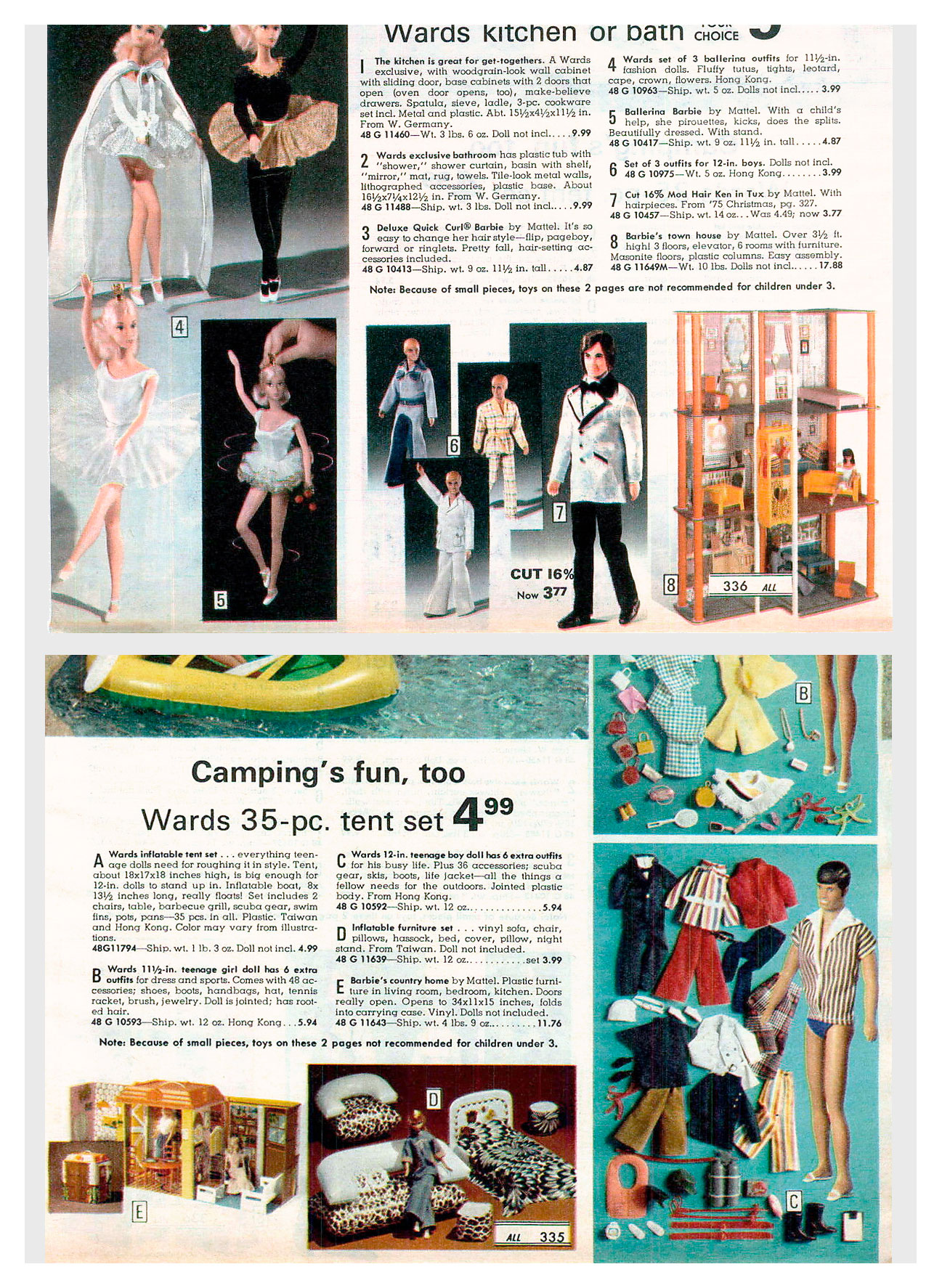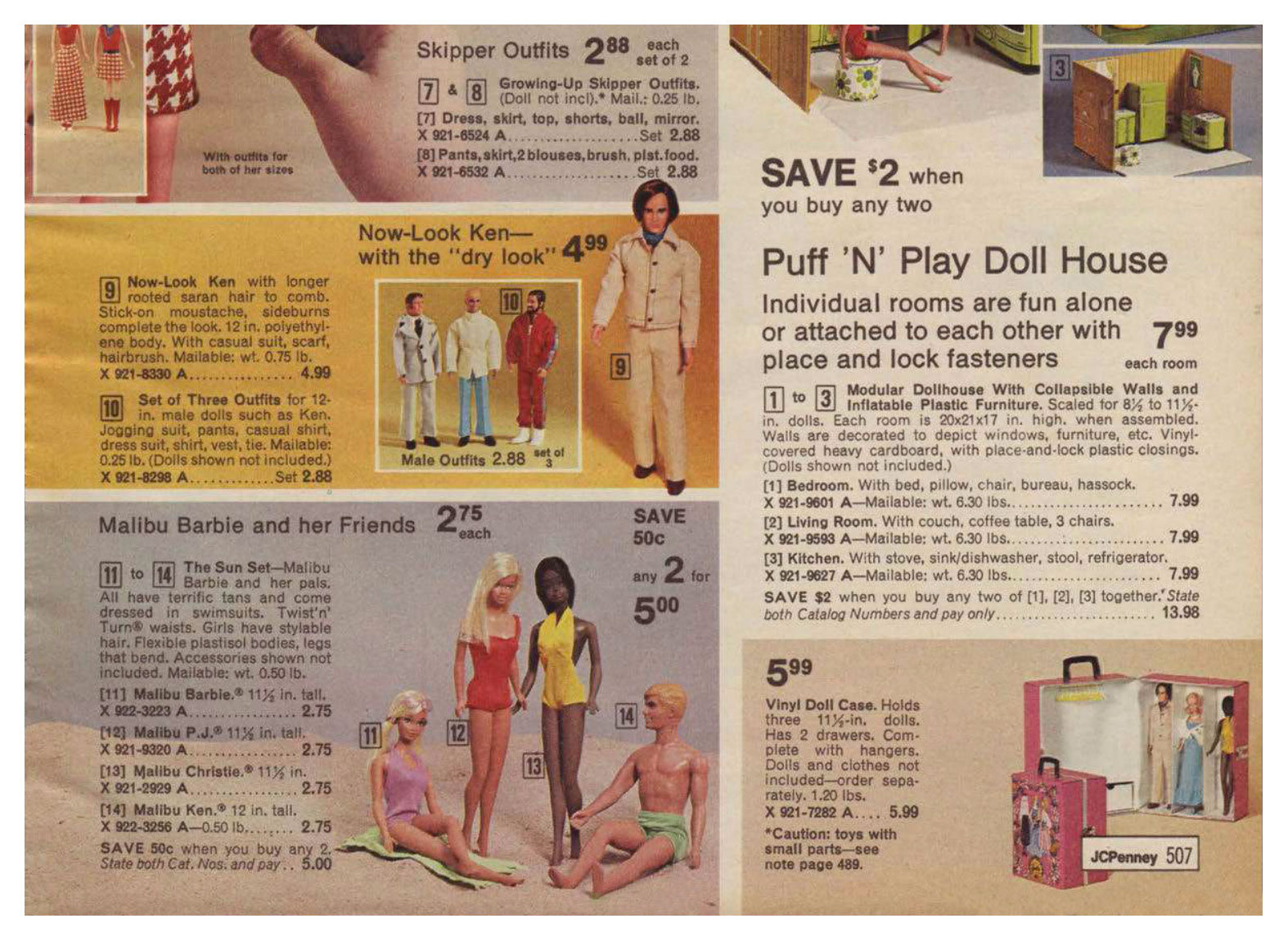 ---
(SUNTAN) ERIC BY IDEAL
Eric is the boyfriend of Tuesday Taylor, and the first male doll to come complete with a terrific personality! He was only produced for two years, and I don't believe he had his own clothing range. The first two Erics are both dated 1976 on the reverse of card. Suntan Eric is from 1977.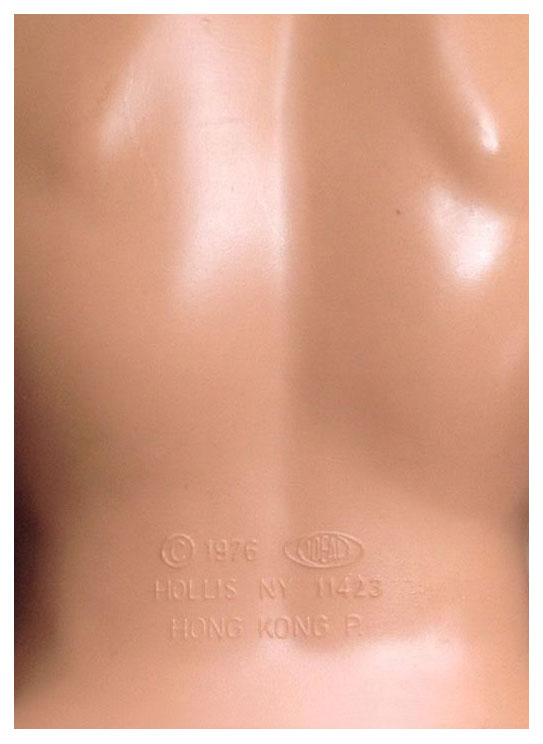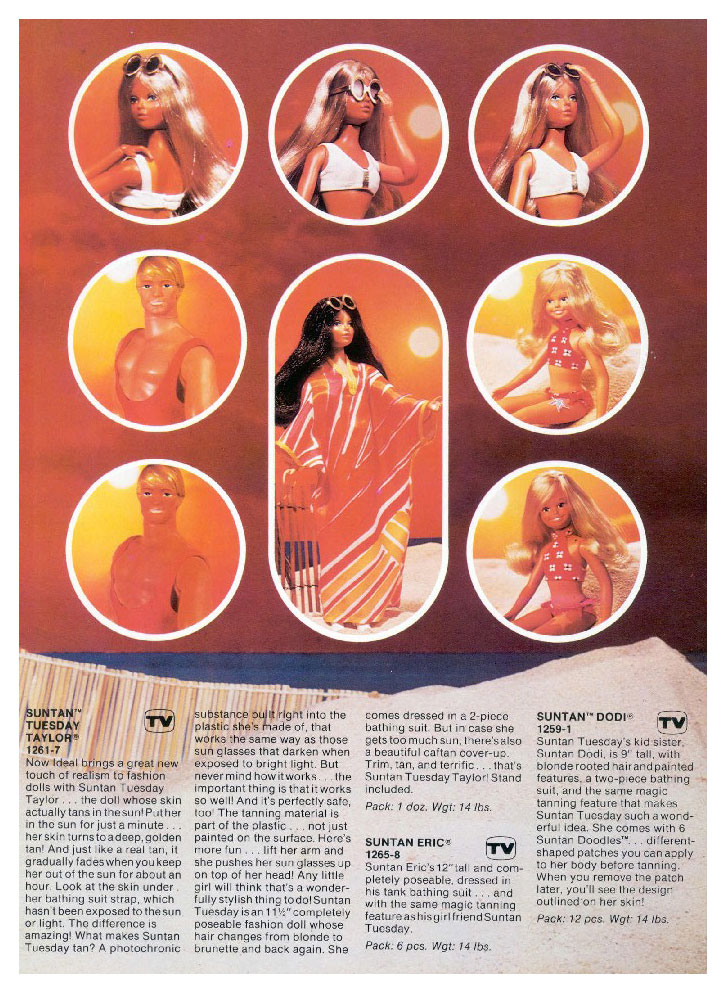 ---