In 1976 Ken packaging was given a new style logo, which was used right through the Superstar era and beyond.
---
MALIBU KEN #1088
The 1976 Malibu Ken (The Sun Set was dropped from here on) was sold in both Taiwan and Hong Kong versions, and came in a new pink box. The shorts I've photographed him in here aren't exactly the right pair. The exact ones were a more yellowish-green with darker stitching, as shown with the boxed version.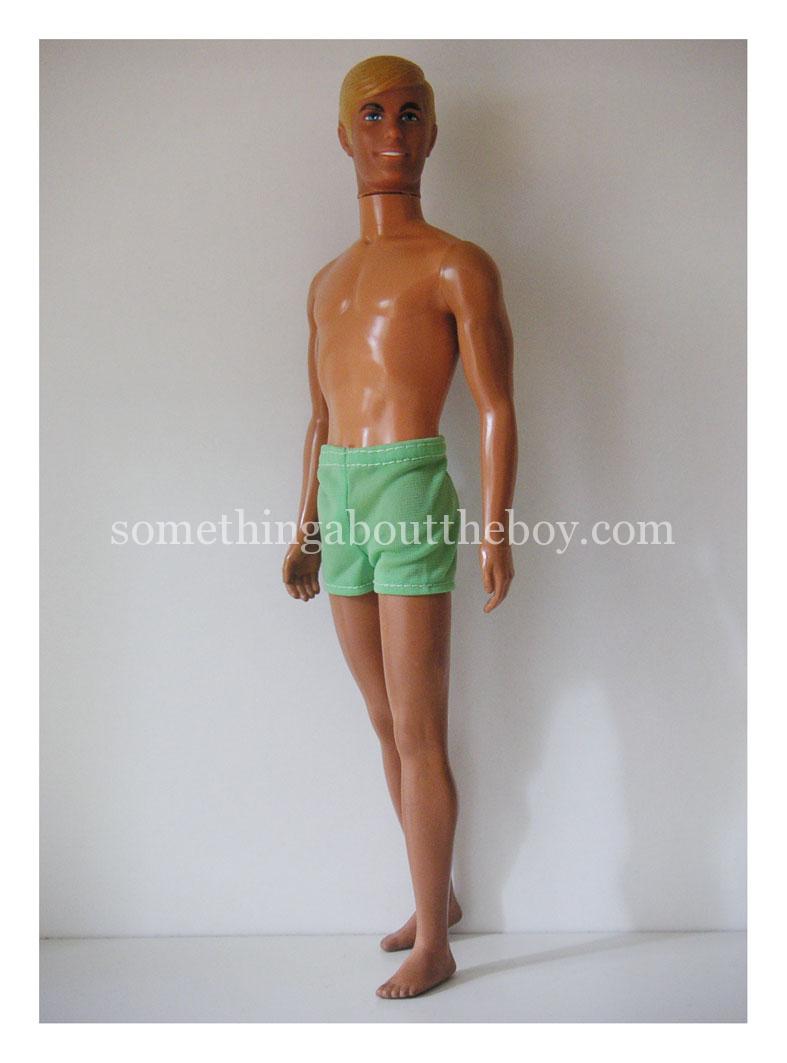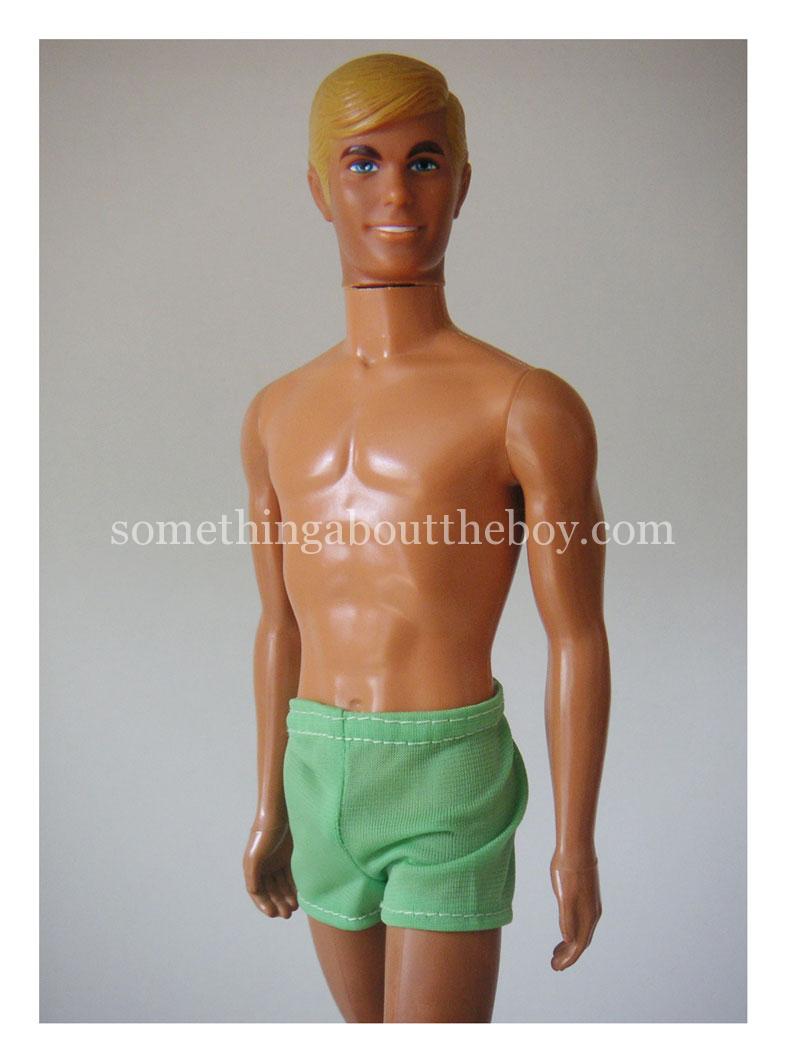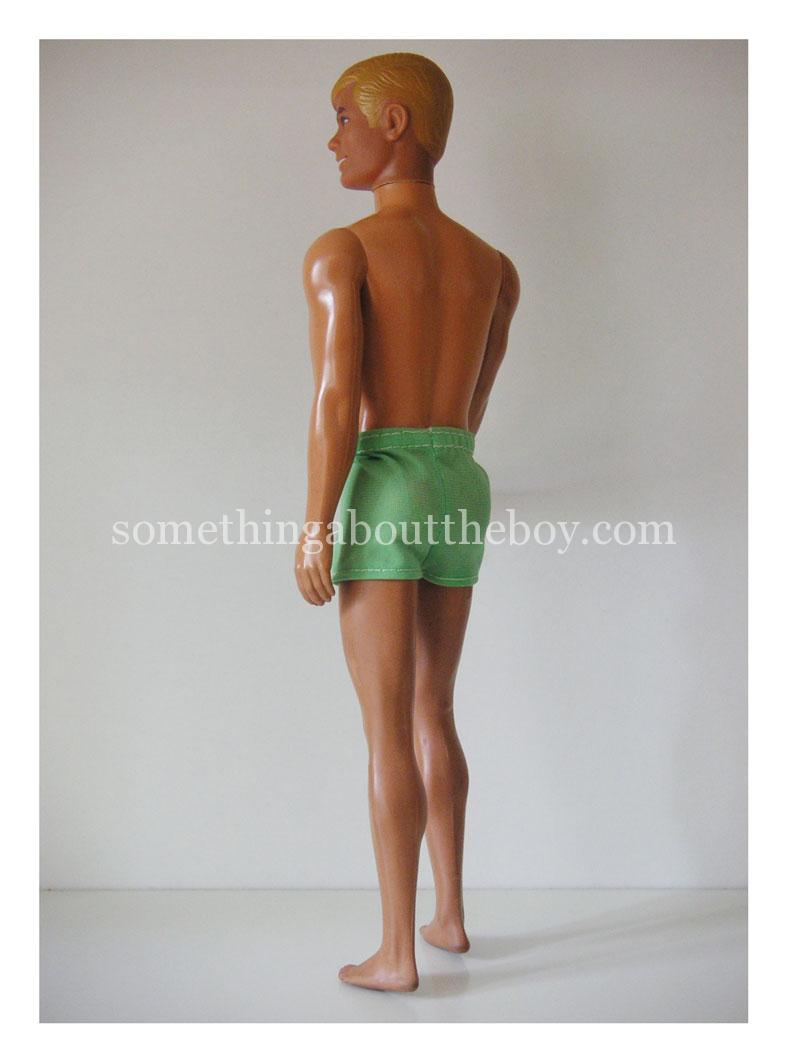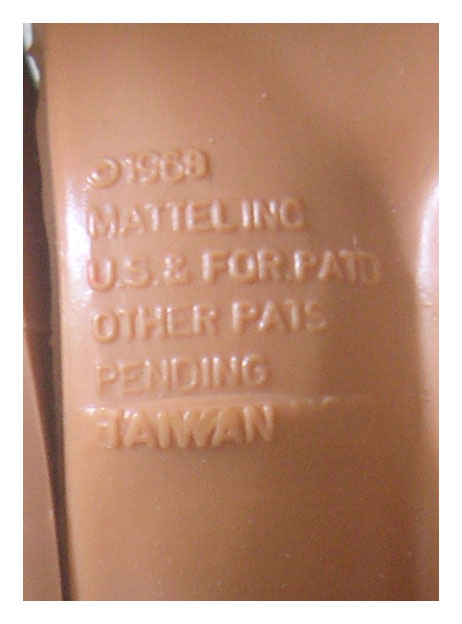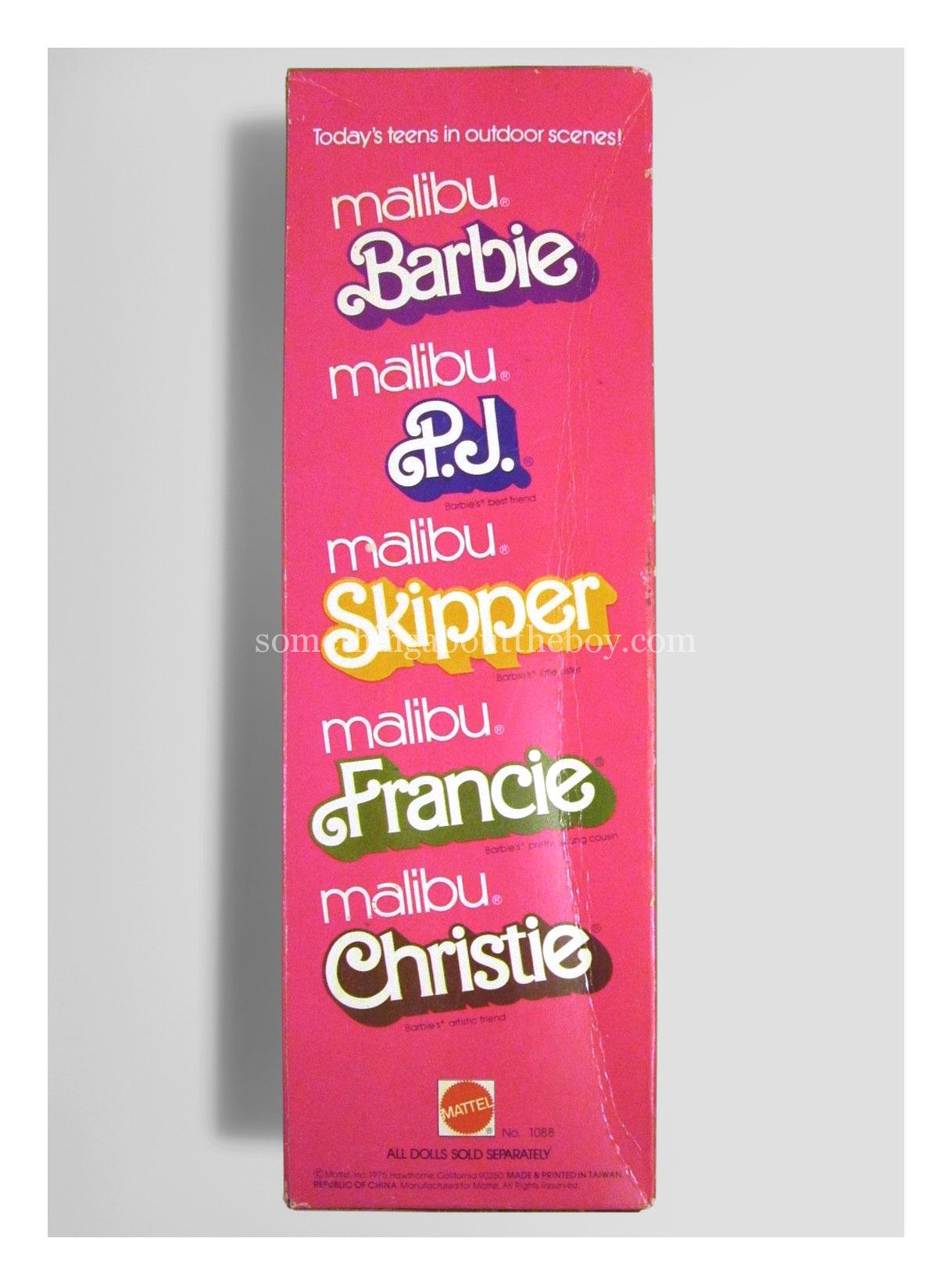 ---
This handsome Ken with lighter eyebrows and slight variation markings was found in Europe, but came without any clothing, so I'm not 100% sure which Ken he was. I've never found a boxed Ken which looks exactly like him: he looks a little like the Gold Medal Skier Ken (see 1975 Boys section), but has Malibu Ken style markings. My guess is that he was a Malibu Ken packaged and dressed like the one above.
---
The Hong Kong version is almost identically-packaged, but looks quite different, with rear-facing hands and longer shorts.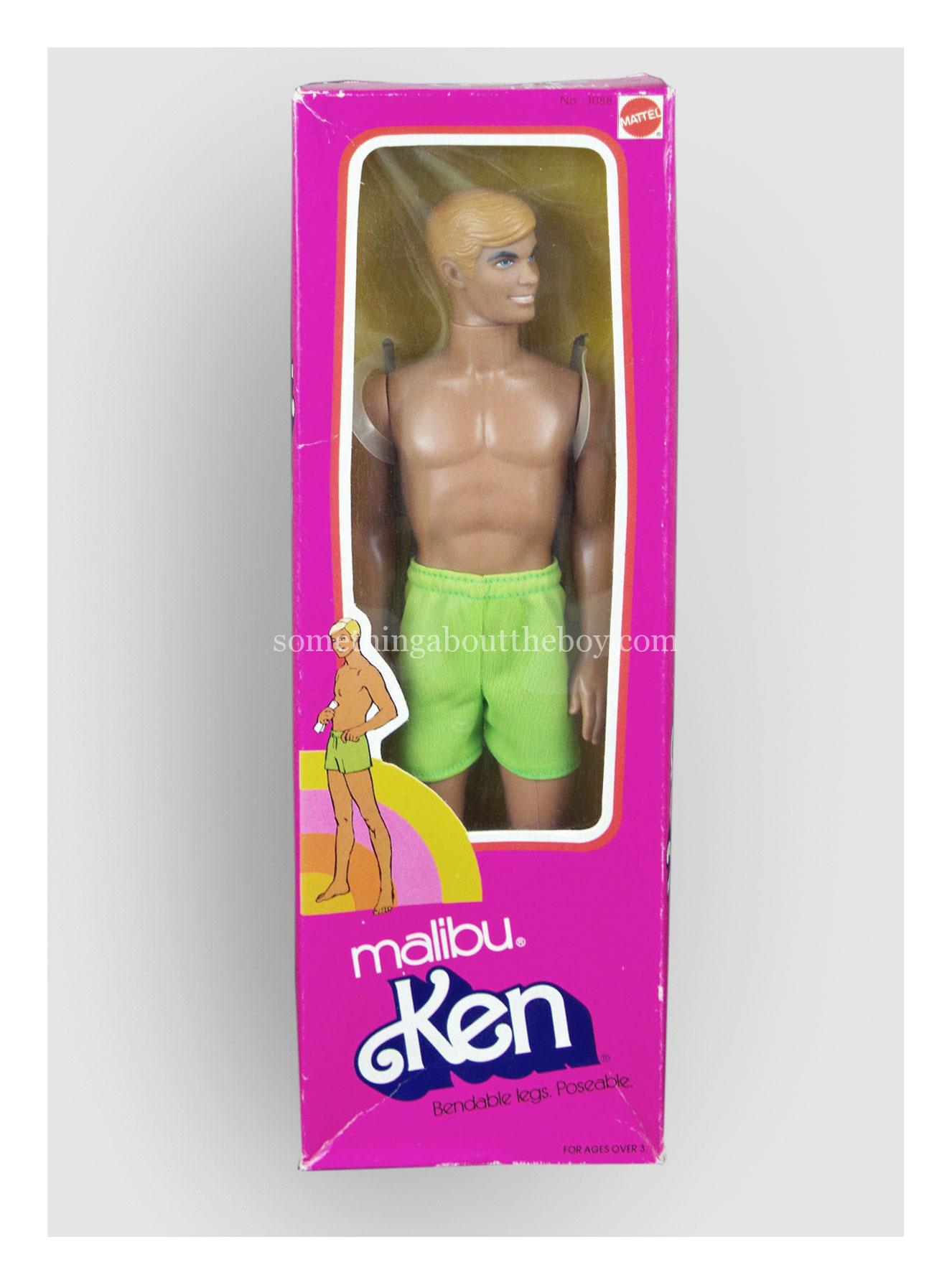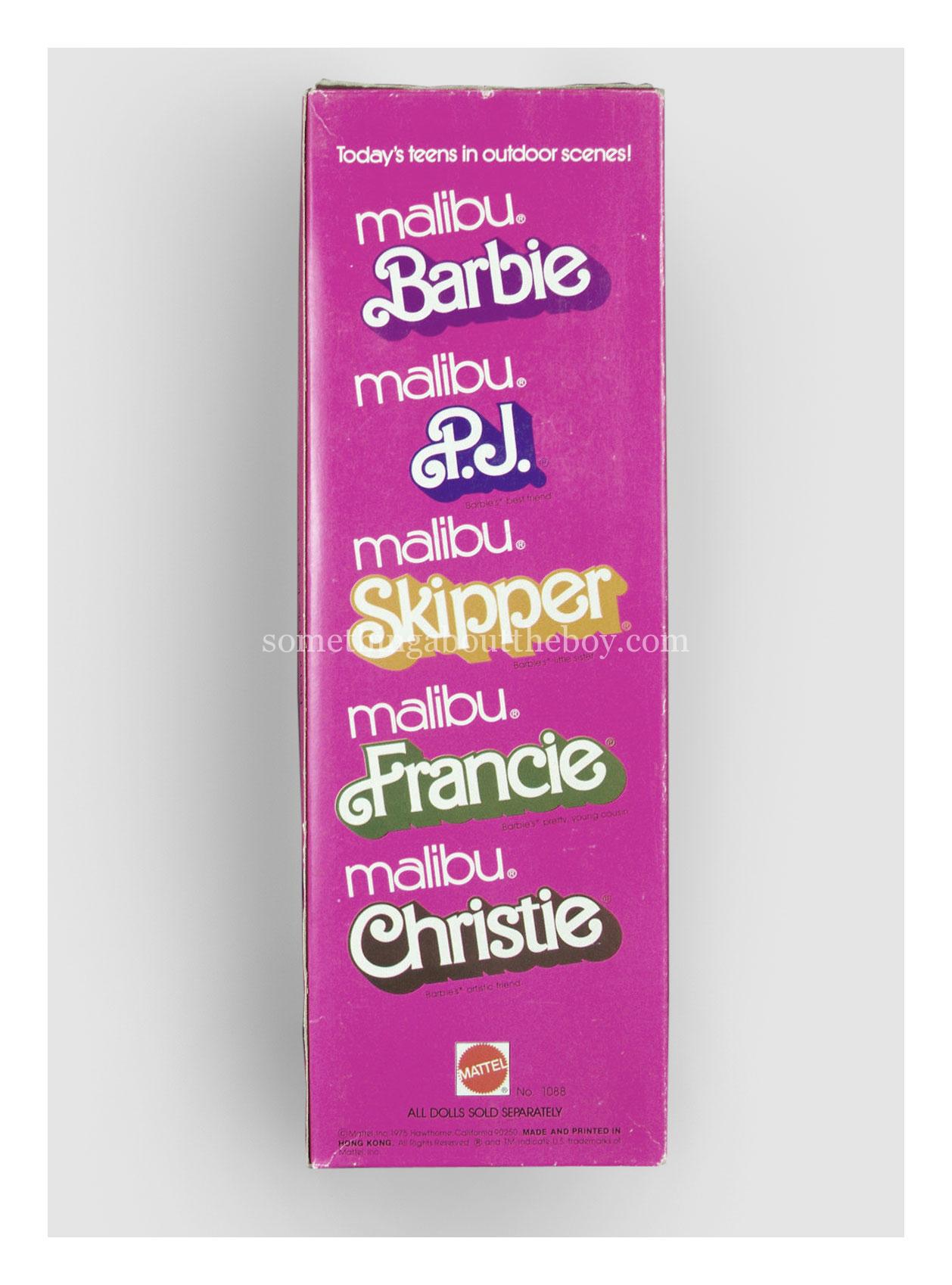 ---
FUNTIME KEN #7194
A second version of Funtime Ken was produced, using this new Hong Kong mold. He appears to have been packaged in the same box as previously. In Italy he was also known as Ken in Vacanza.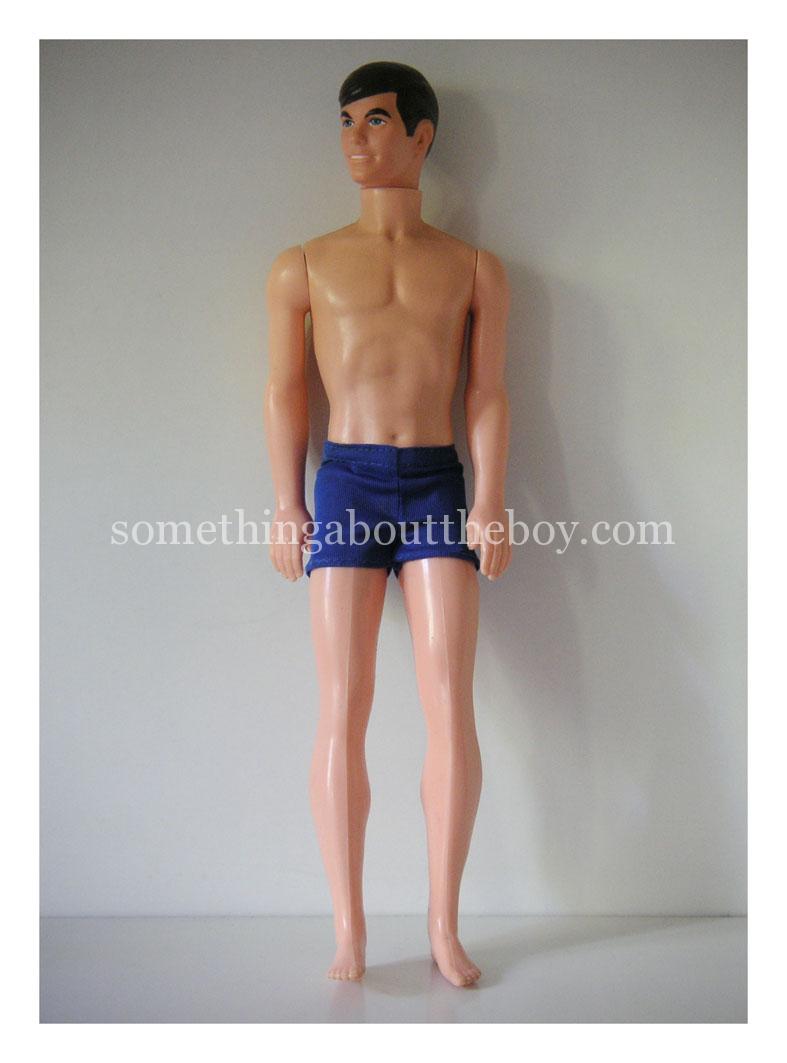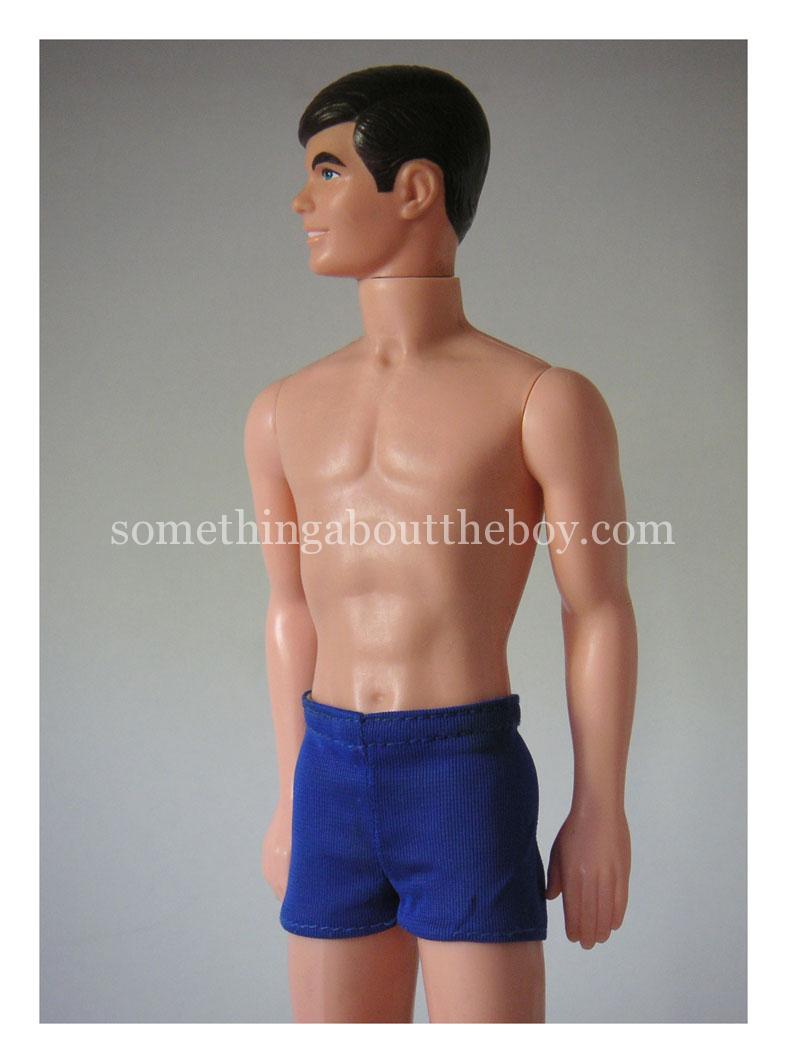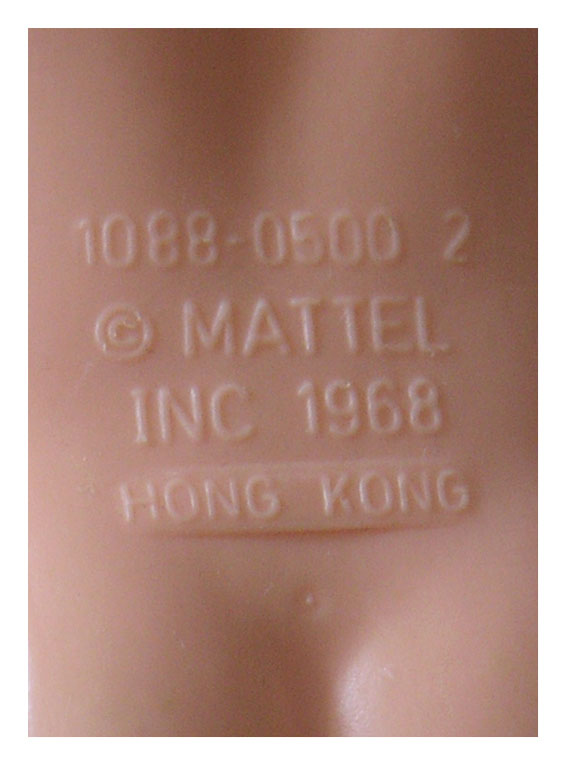 ---
GOLD MEDAL KEN #7380
Gold Medal Ken was released in Europe (and presumably Canada, where the Olympics were held). Also known in the Netherlands as Olympic Ken, in Germany as Gold Ken, and in France as Ken Olympique. A variation of this doll was released in Canada and Italy the following year (see the 1977 boys section). His box has the same design on the reverse.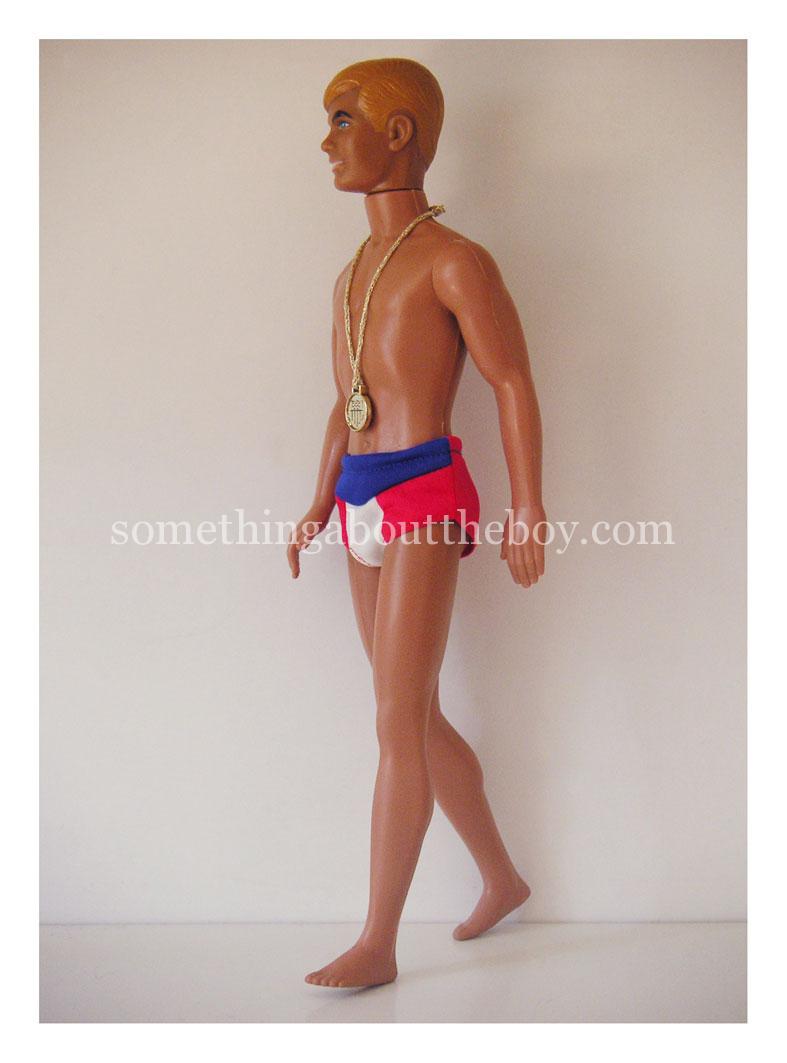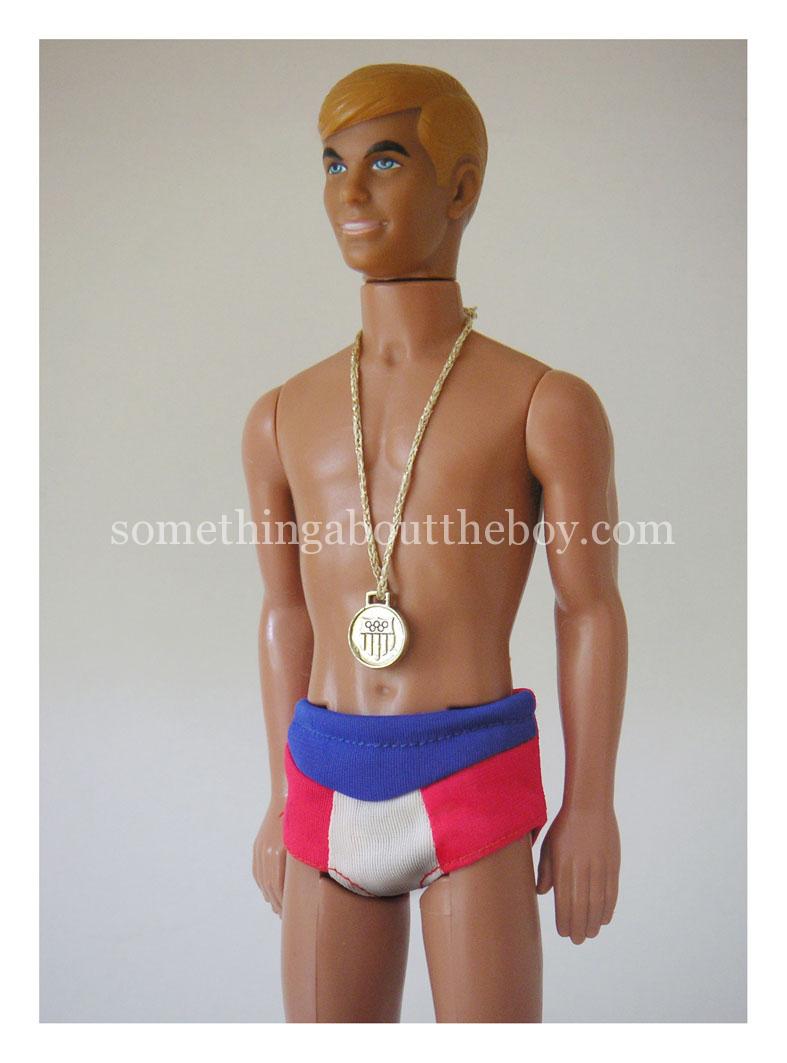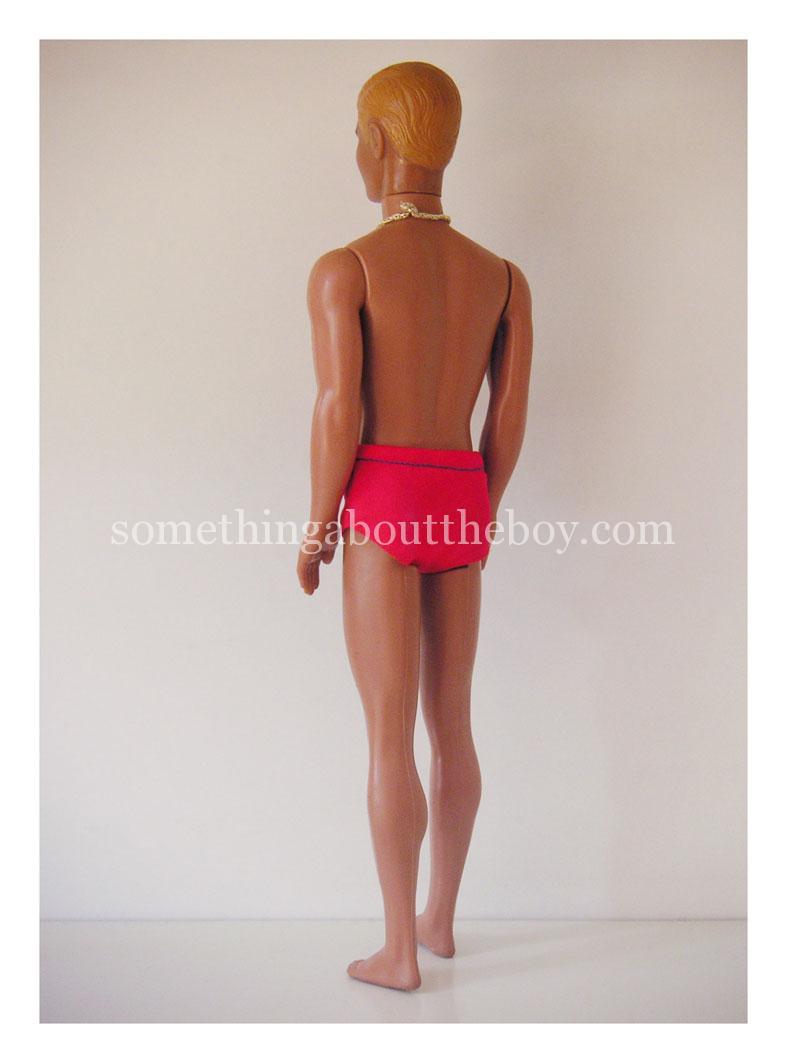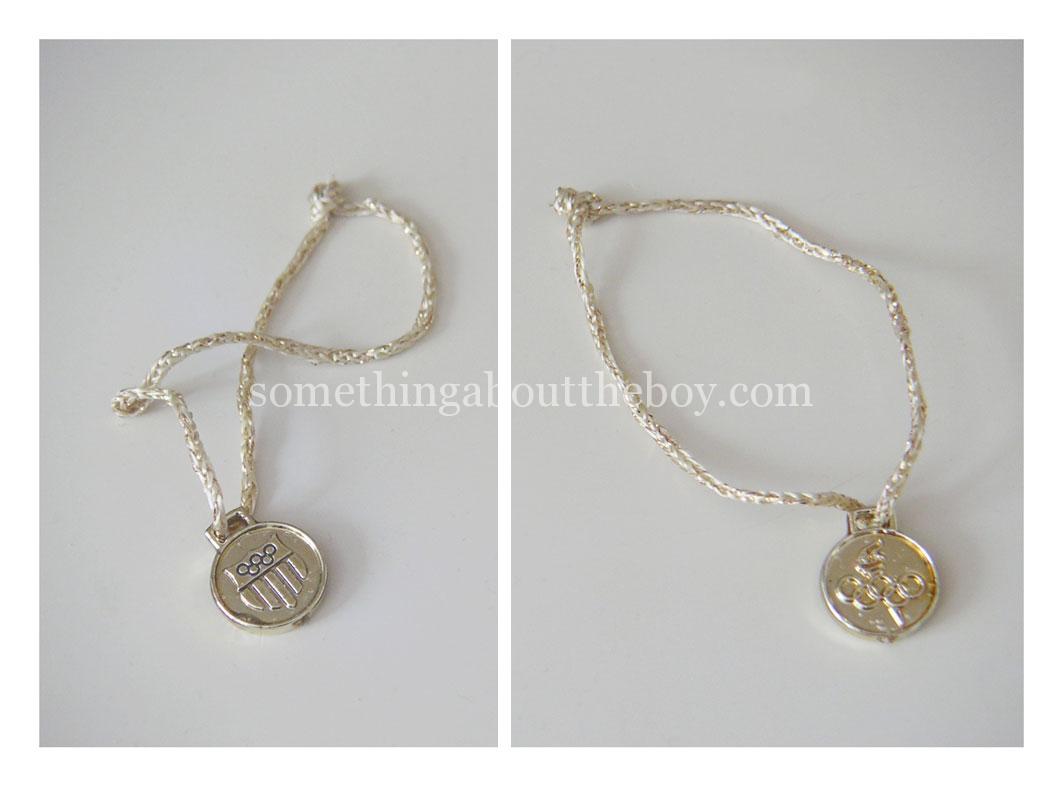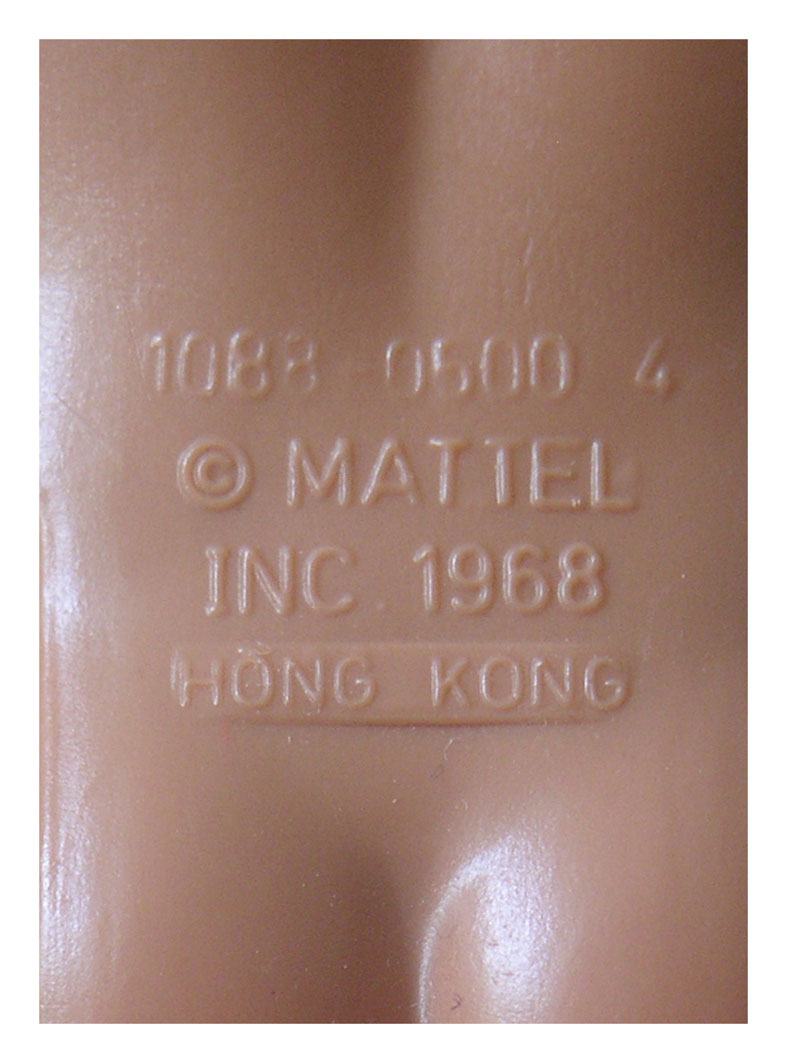 ---
THE NOW LOOK KEN #9342
The first version of The Now Look Ken appeared. He has jaw-length rooted hair and side-pointing hands. He was the first Ken to have the 'feathered' eyebrow design. Until then, all Mod Kens had been given perfect crescent eyebrows. Maybe the thicker eyebrows were to compensate for the long hair, and make him look more manly.
In Germany he was also known as To-Day-Look Ken, in Italy as Nuovo Ken Capelli Vere, and in France as Ken a la mode.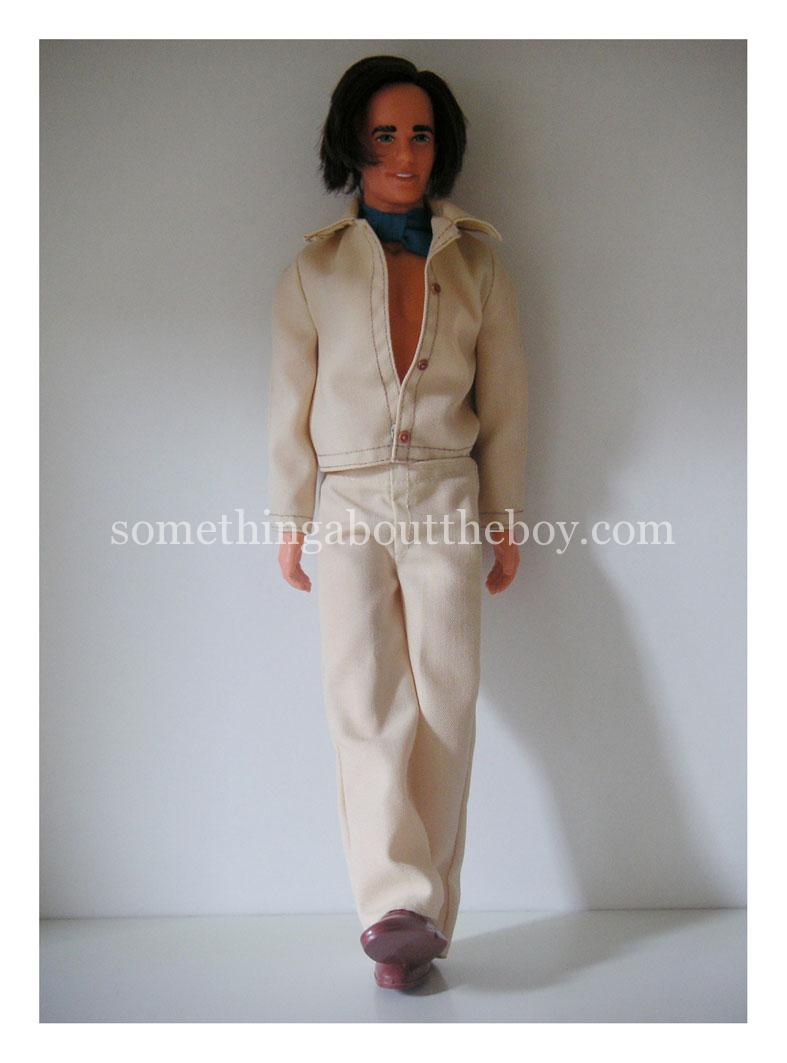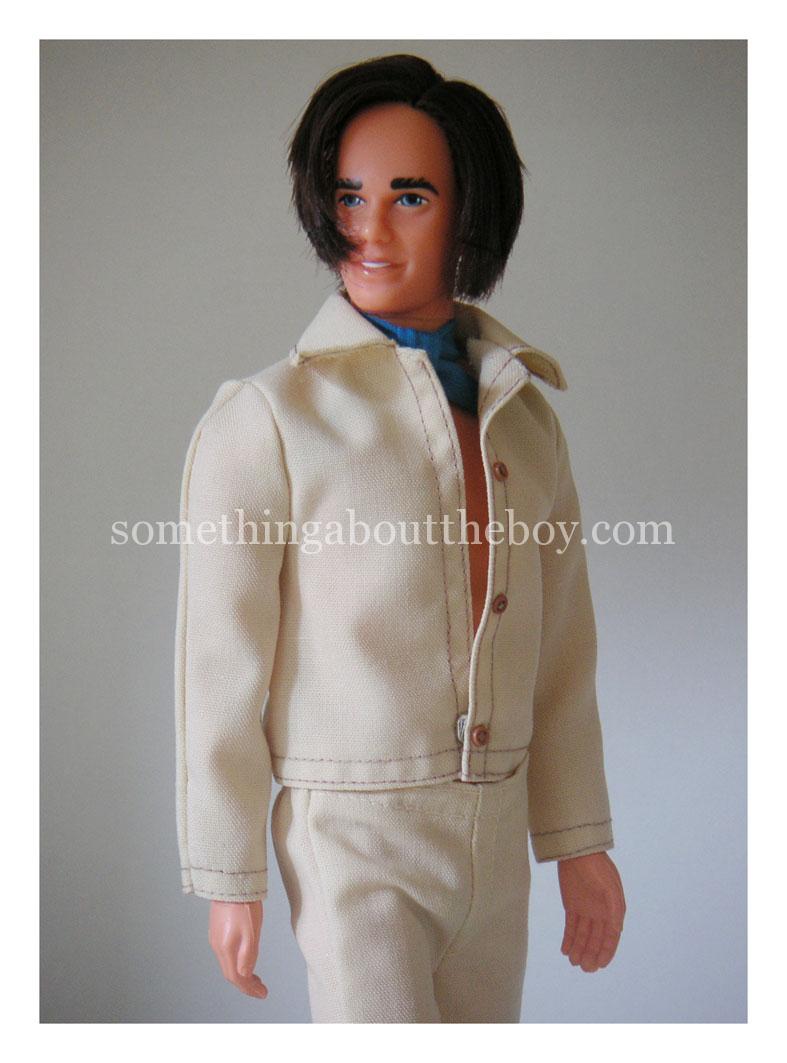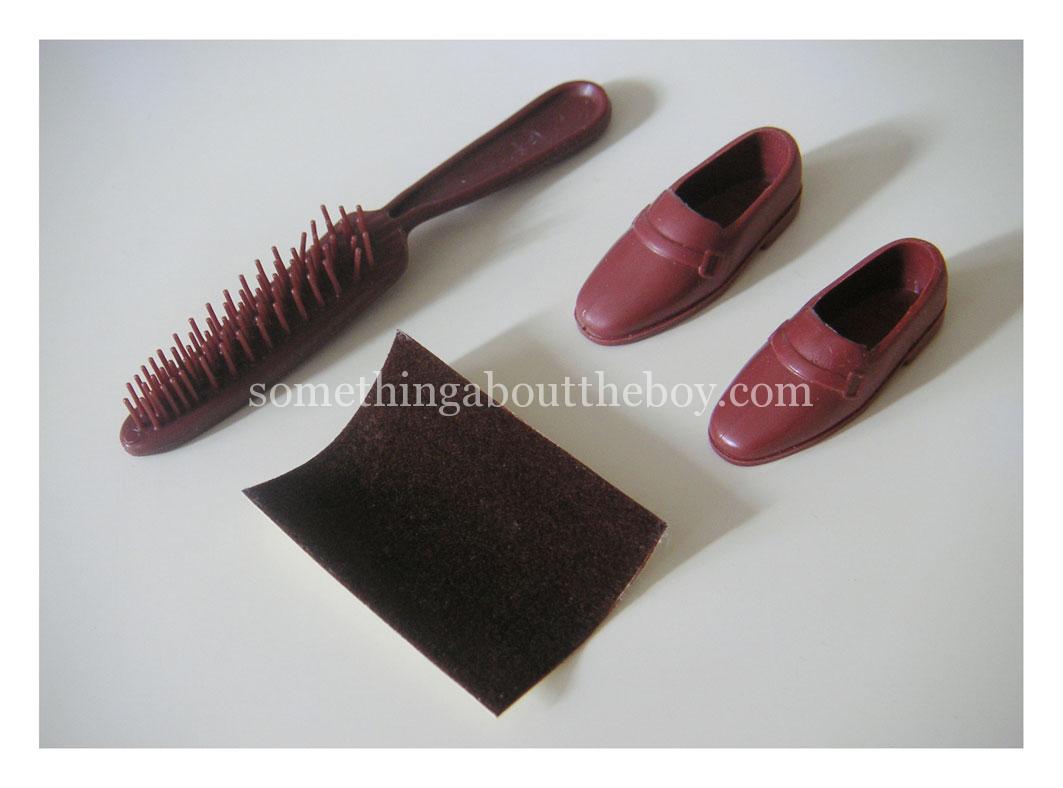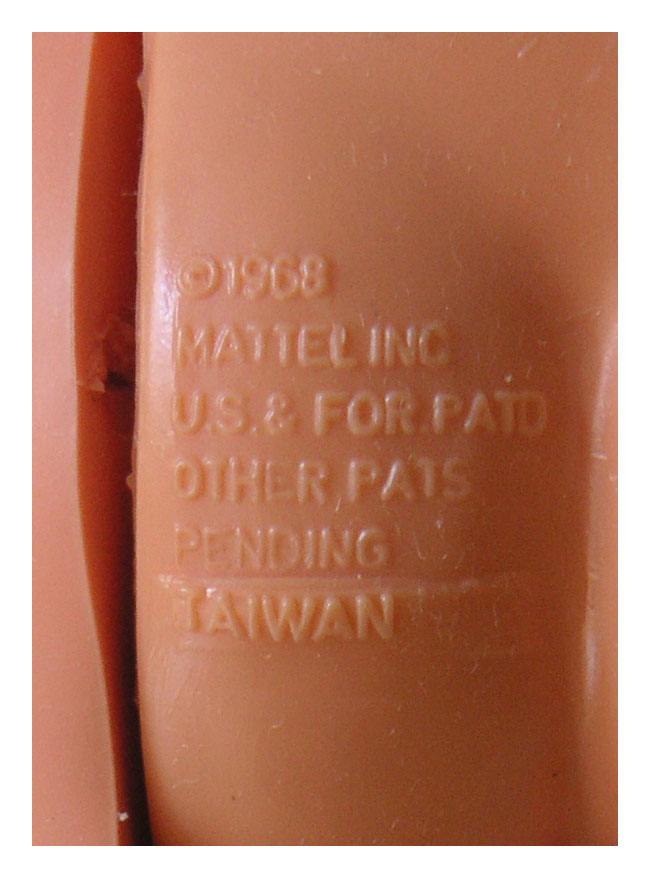 ---
BOOKLETS & CATALOGUES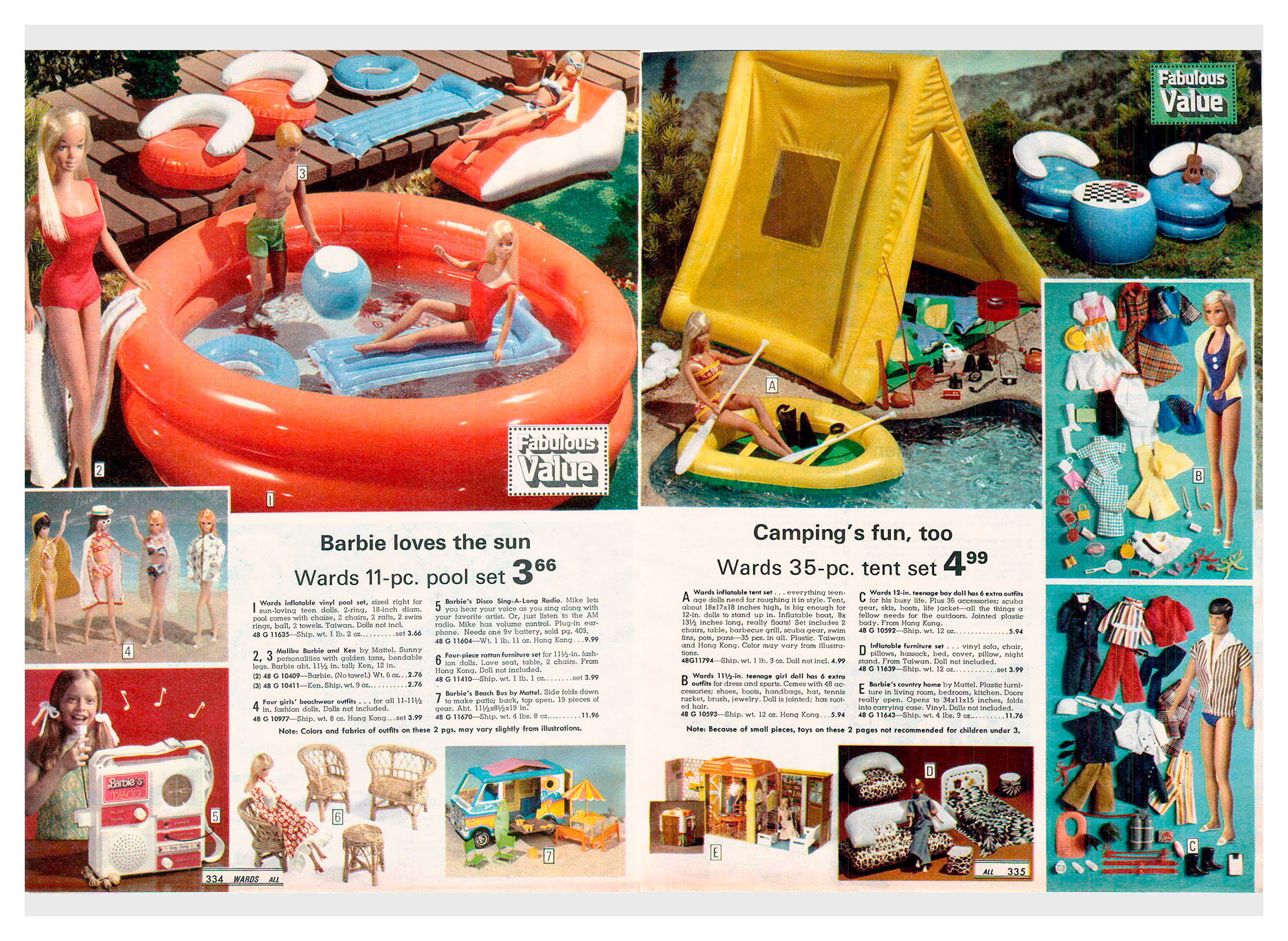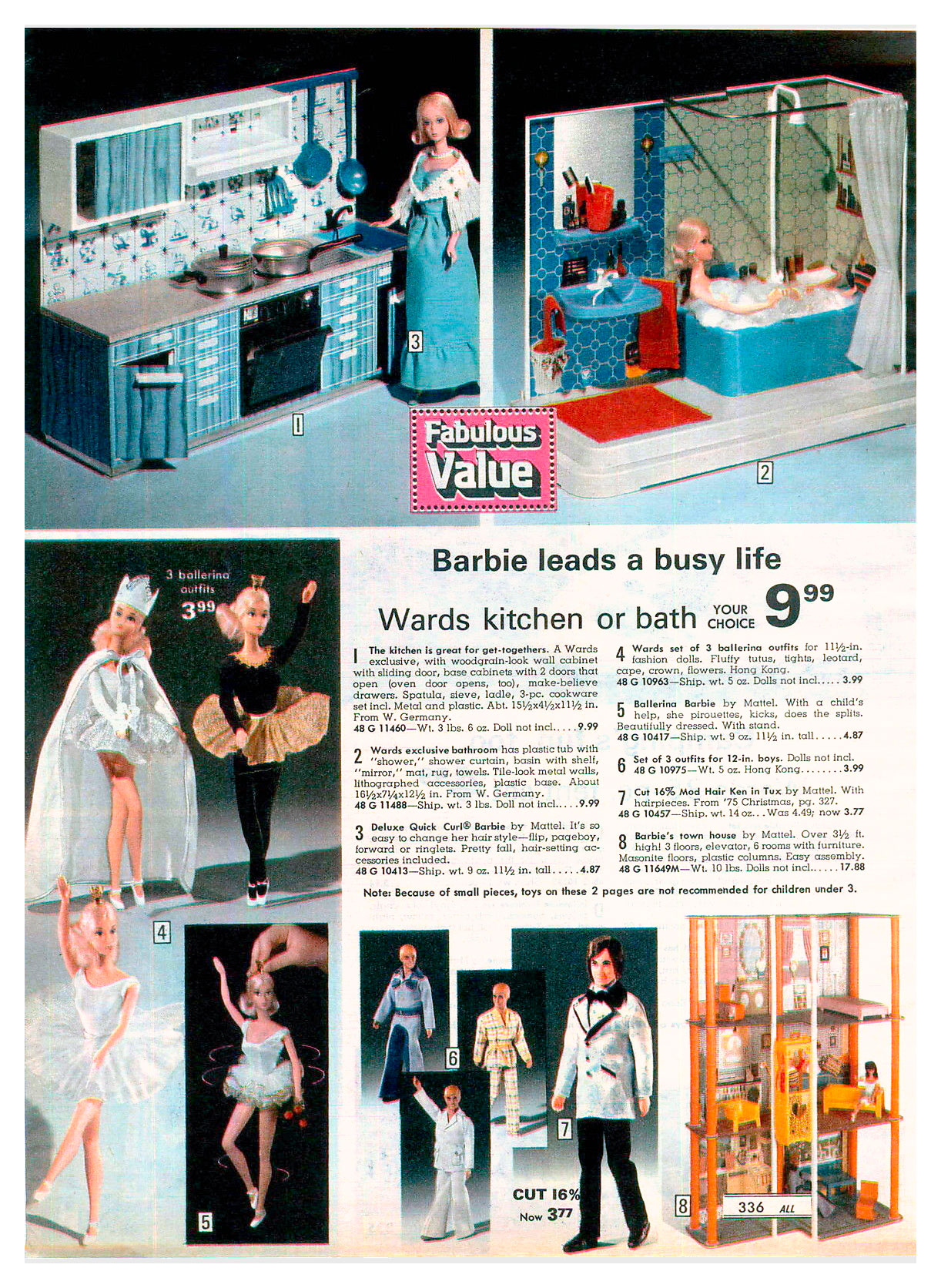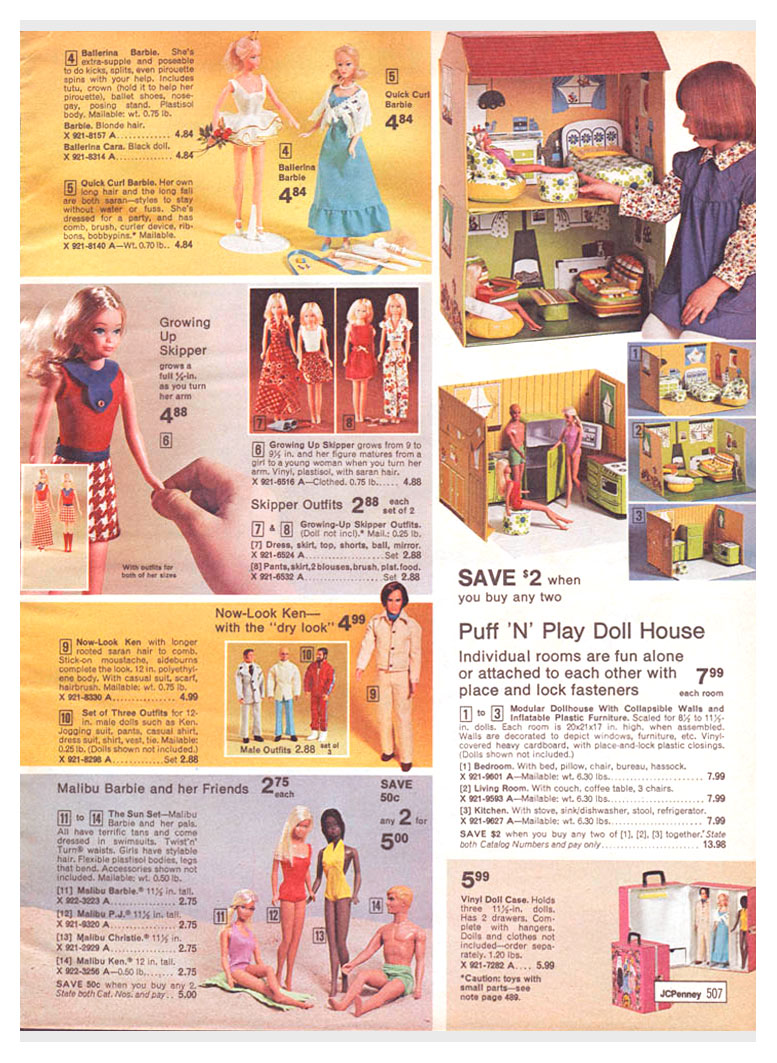 Note that Busy Ken (Ken Mani Vere) from 1972 was obviously still available in Italy.