THE SUN SET MALIBU KEN #1088
I have discovered several (The Sun Set) Malibu Kens with slightly different looks, markings and boxes. The first one to be made in Taiwan was packaged in a white box, though in Europe and Canada he came in the earlier packaging. His head is quite large, and he has very dark eyebrows and a big smile. All (The Sun Set) Malibu Kens I've seen MIB from here on came with green shorts and no towel.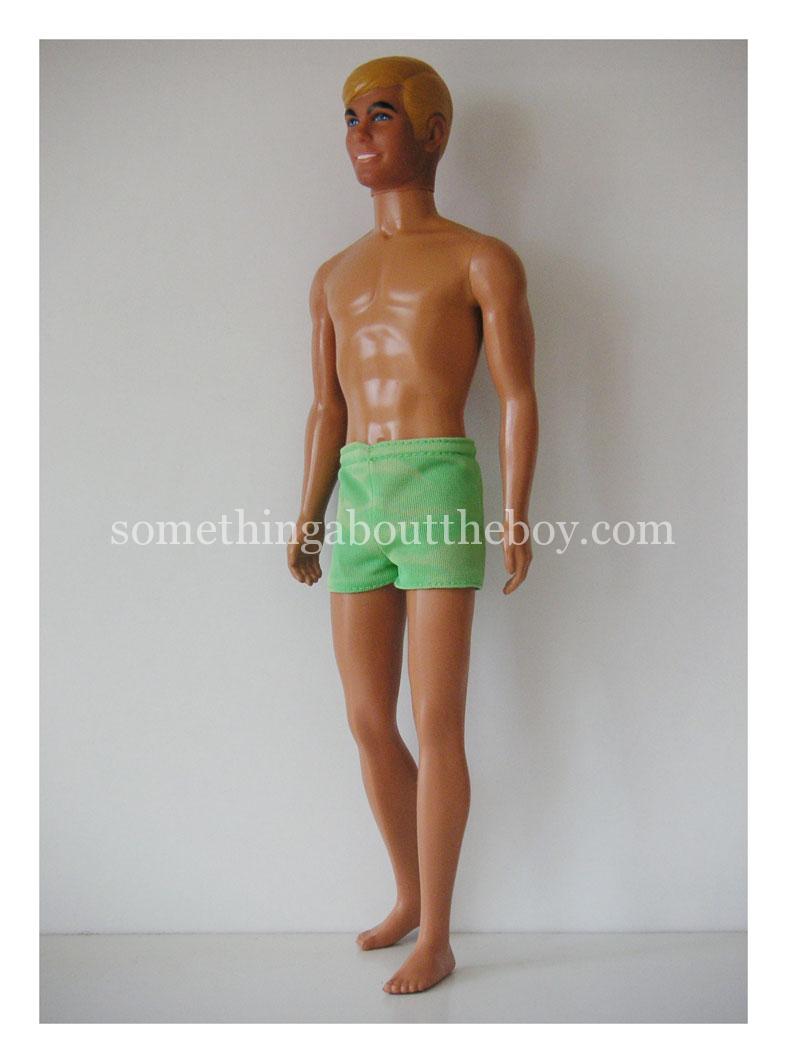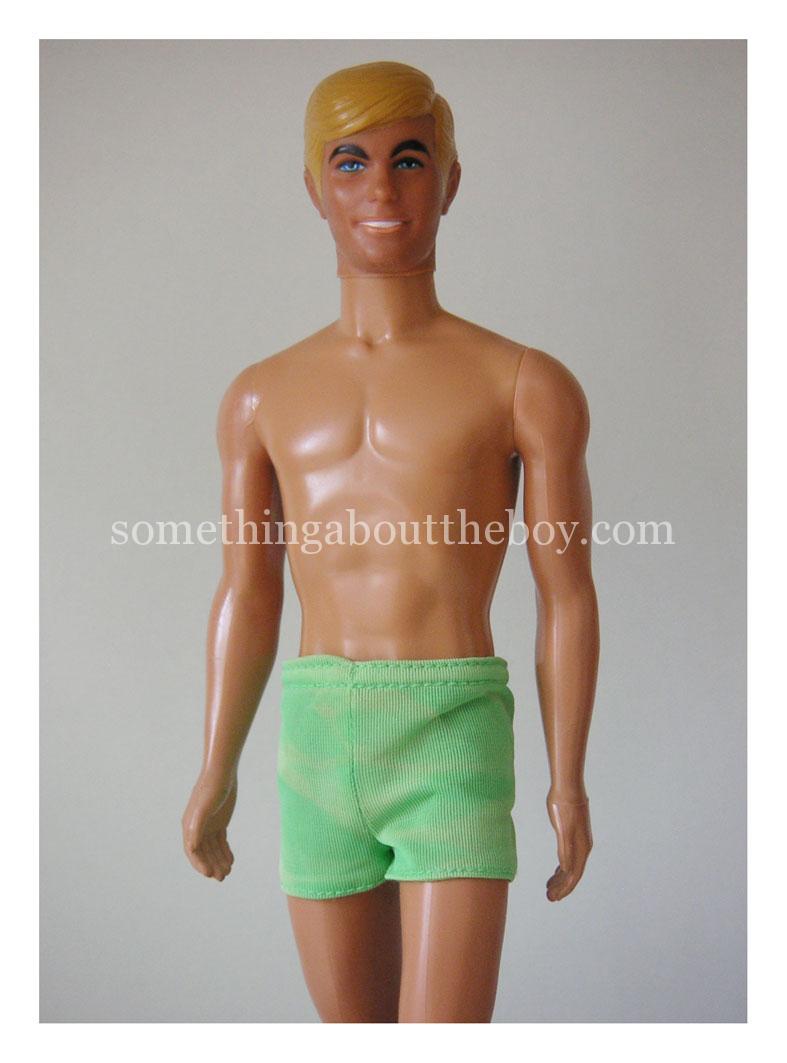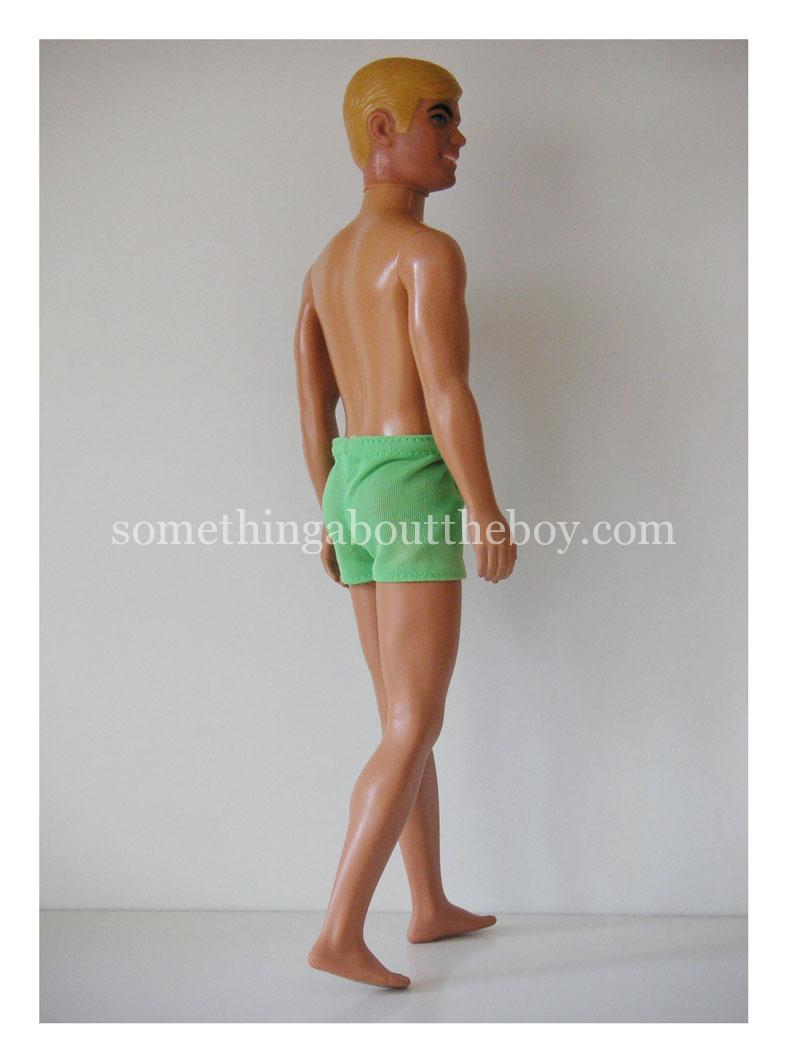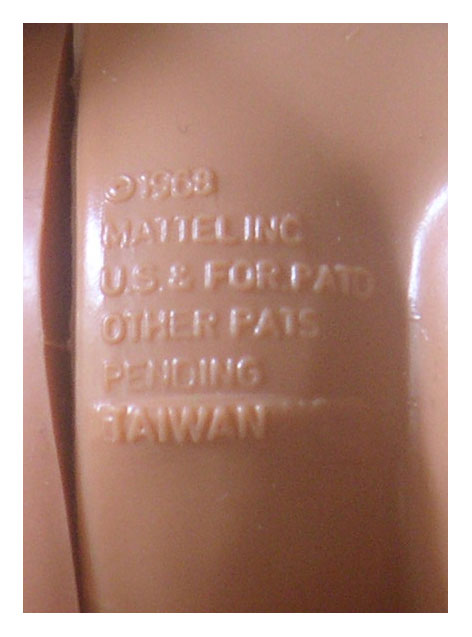 The European/Canadian version kept the earlier packaging.
---
FUNTIME KEN #7194
Funtime Ken was a European release. Also known in Italy as Ken In Vacanza. There is a second version from 1976, with the Partytime Ken head and body (see the 1976 boys section).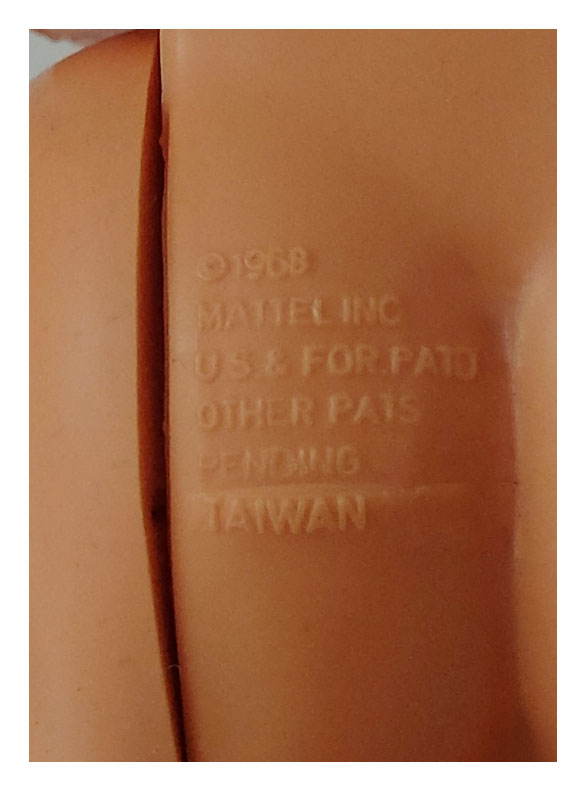 ---
GOLD MEDAL SKIER KEN #7261
The Gold Medal Ken Skier has lighter colouring and a smaller head than the Malibu blondes. Also known in Canada as Ken Médaille d'Or Ski and in the Netherlands as Ken op skies. I have seen a special Sears Winter Sports packaging for their Gold Medal Barbies (a printed pink and white box), so presumably there was a similar box for their Gold Medal Kens.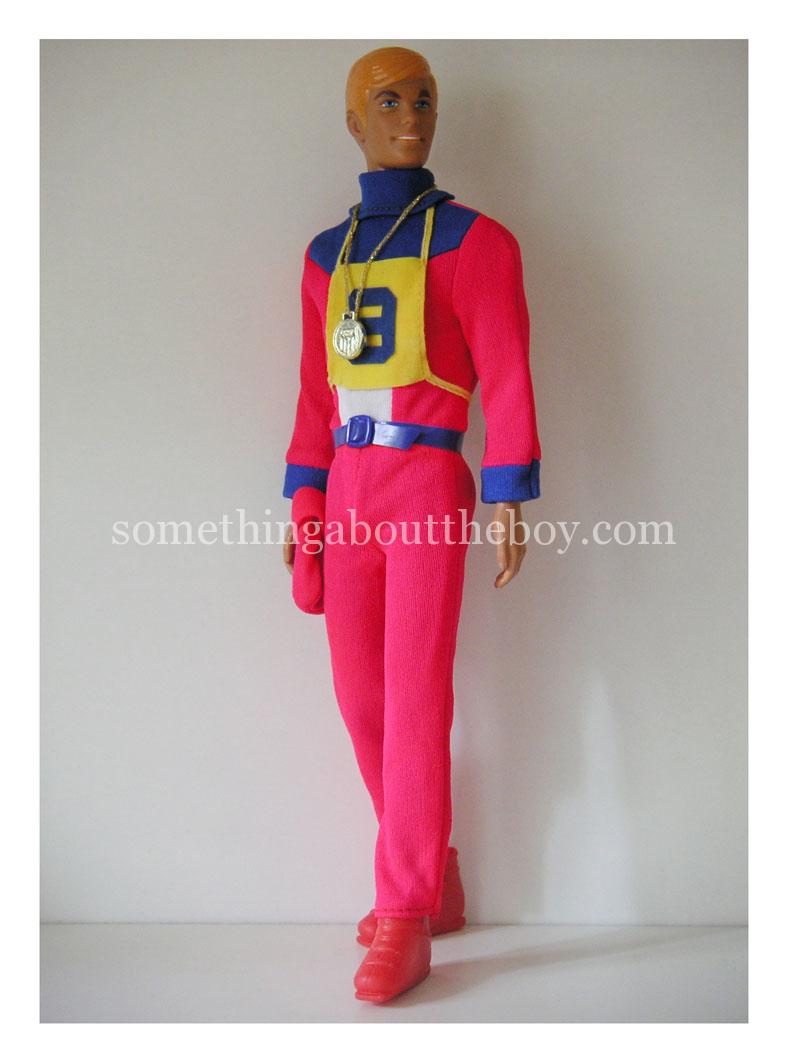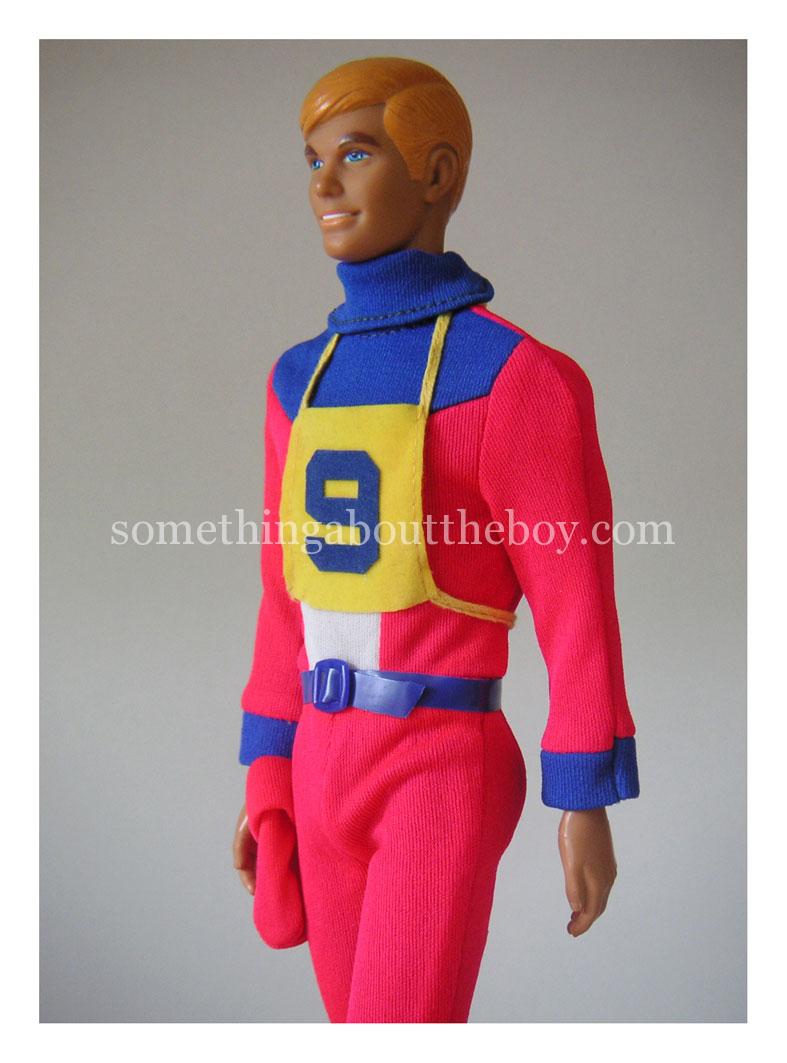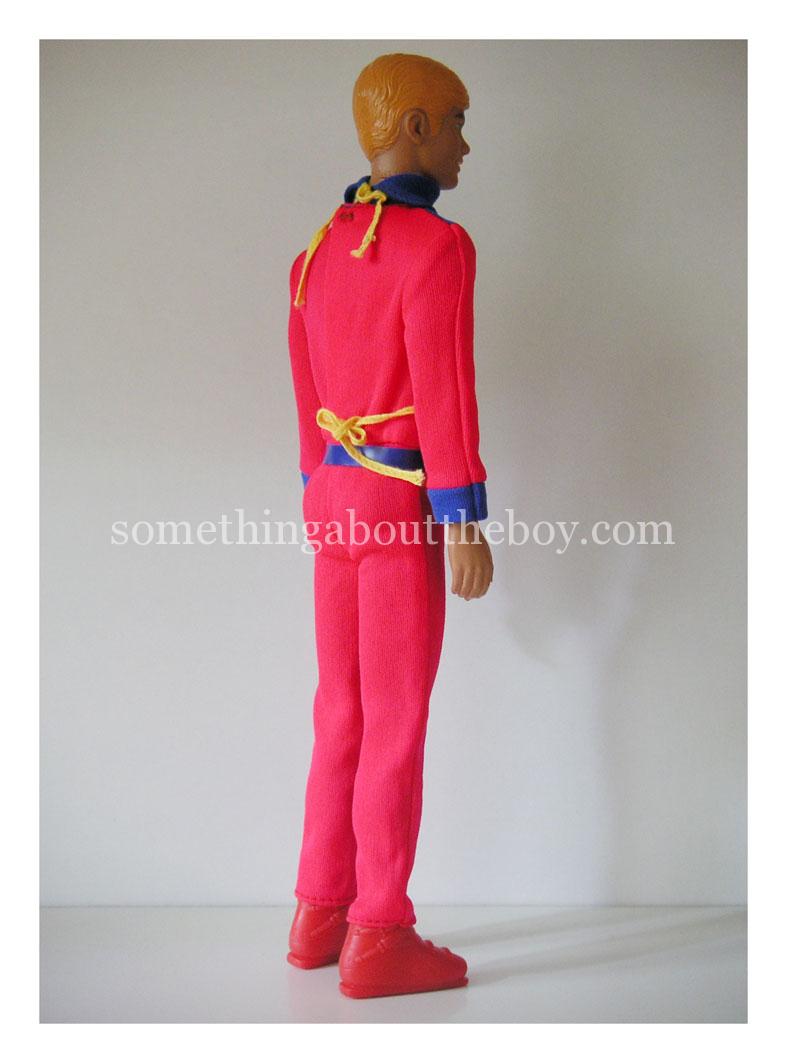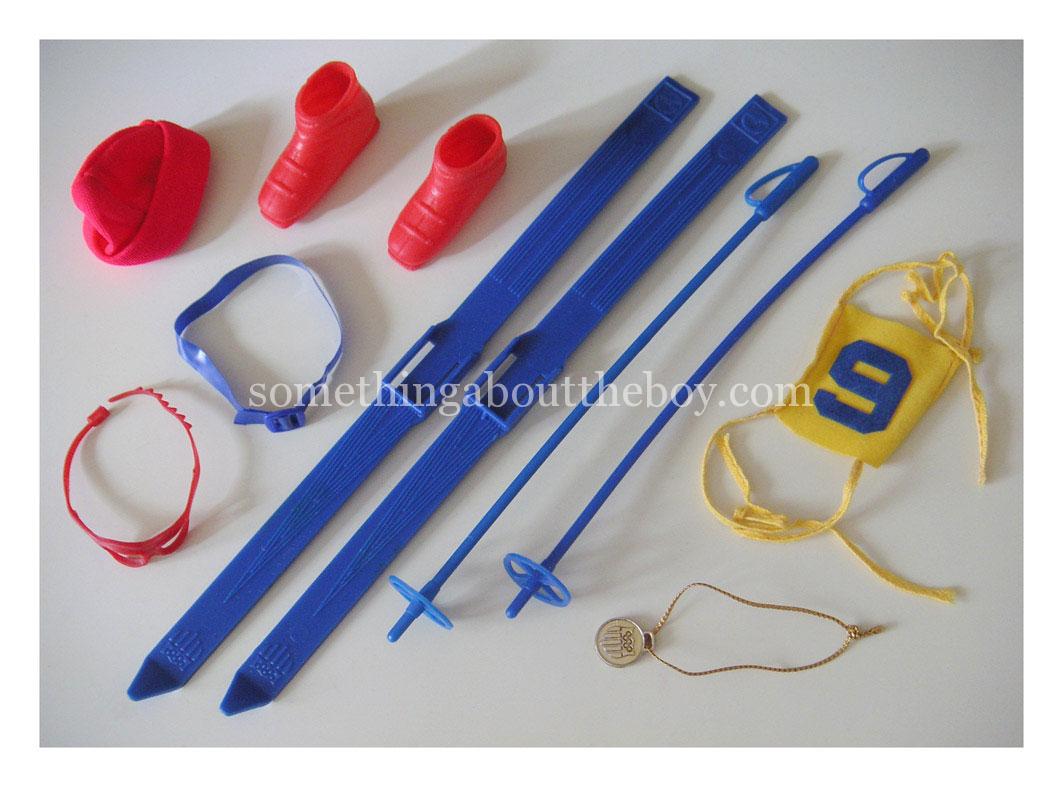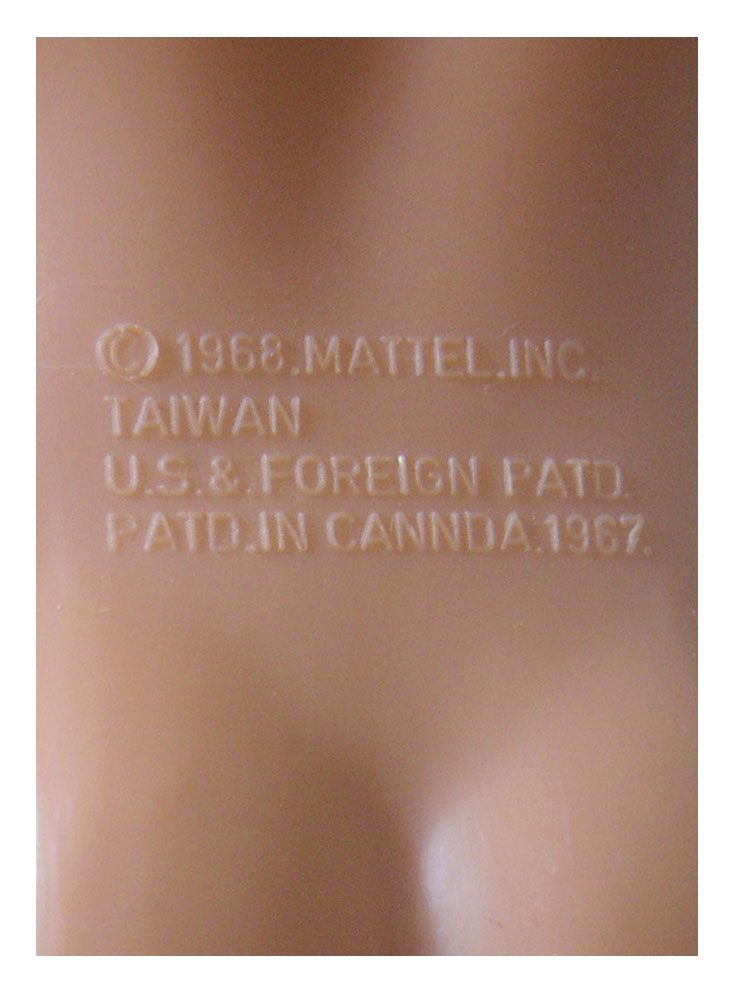 * Printing error for Canada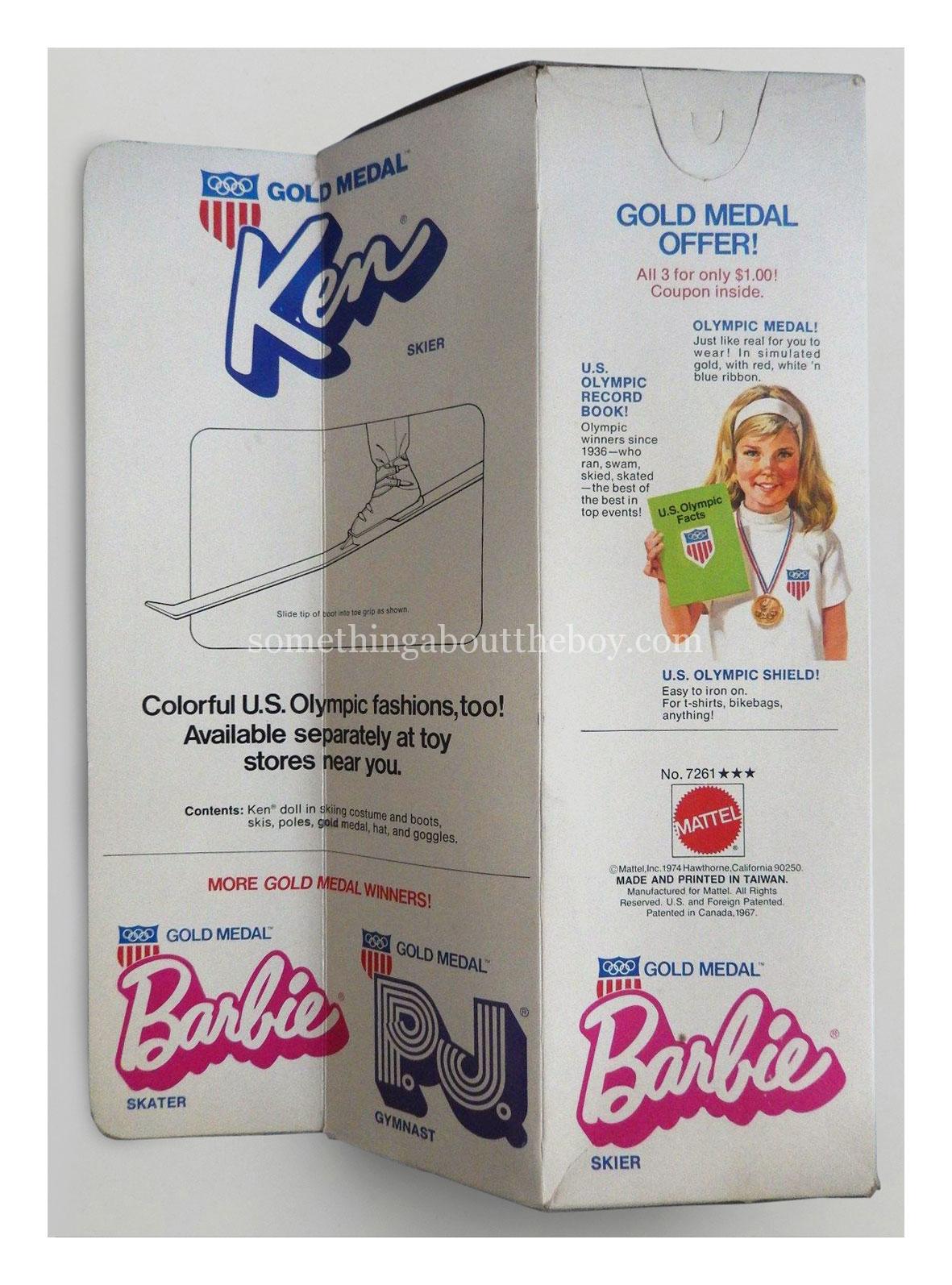 This Canadian Skier Ken has obviously been removed from the box, so the authenticity of the wrist tag is dubious. If genuine it makes him unique, as no other Ken after 1974 came with a wrist tag.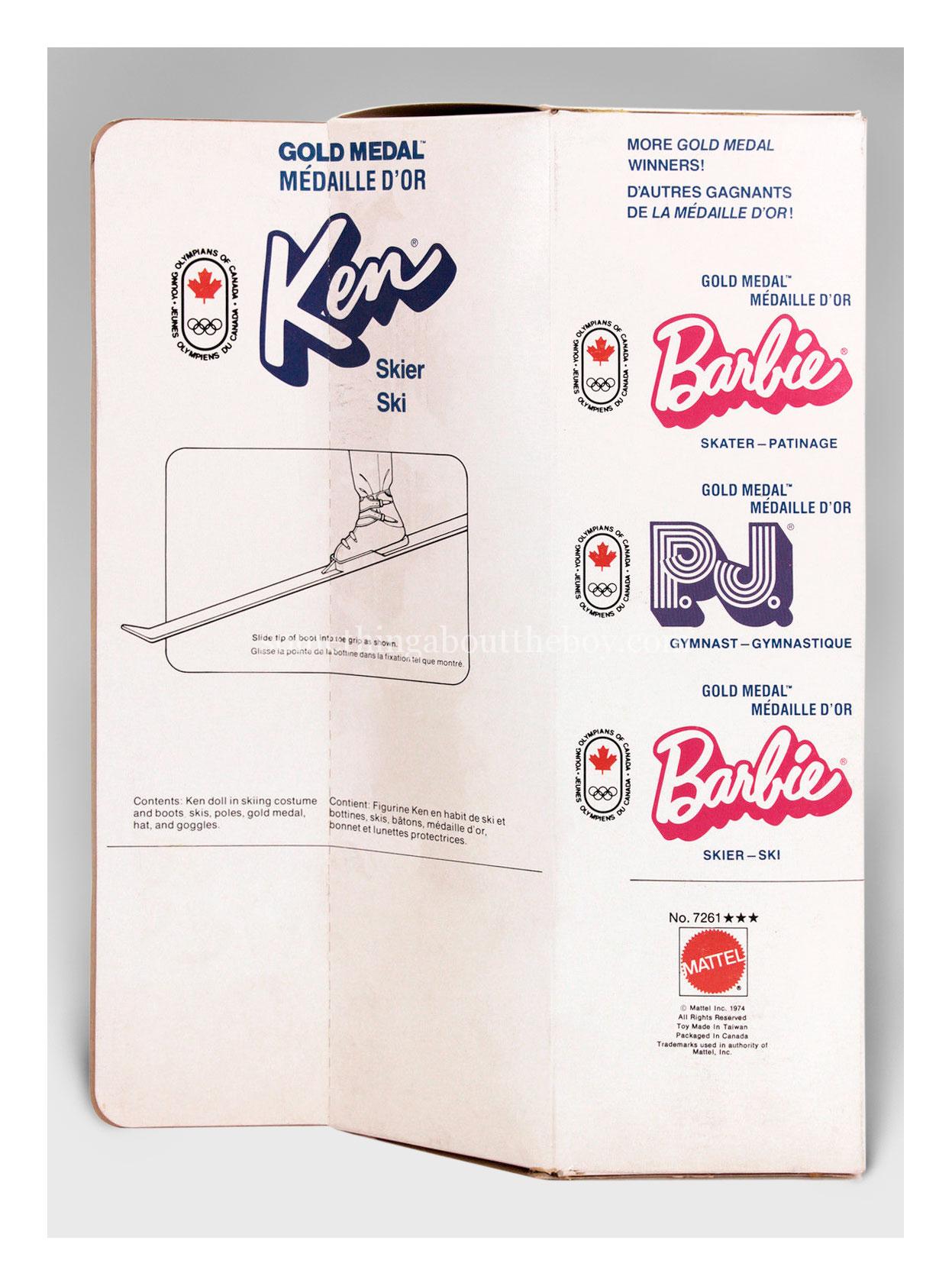 ---
The Free Moving boys both came with tennis and golf accessories. The outfit is a one-piece – the first to be made like this. They are both great dolls, though quite brittle, so need to be handled carefully. Despite using the Brad head-mold, Mattel called the black version Curtis. No other Curtis dolls were produced, and no other clothing was designed for him. In Canada Ken was also known as Ken La Sportive (see box below – surely a printing error for Le Sportif?), and in Italy they were also known as Ken Sportivo and Curtis Sportivo.
FREE MOVING KEN #7280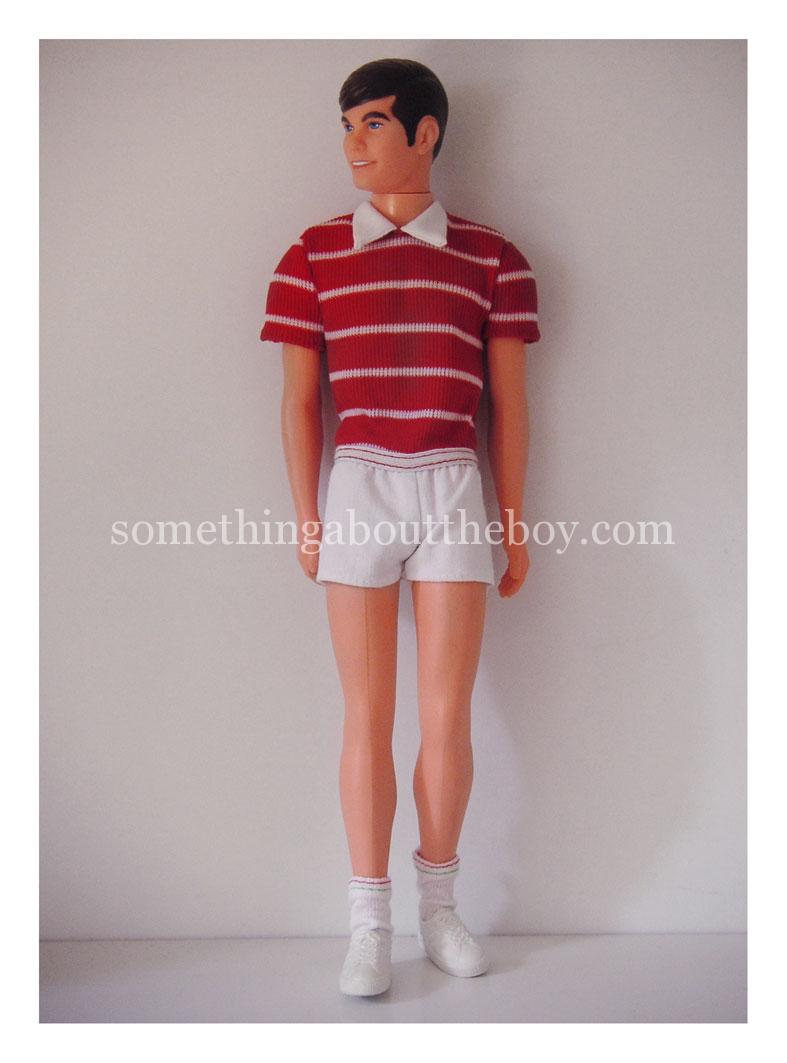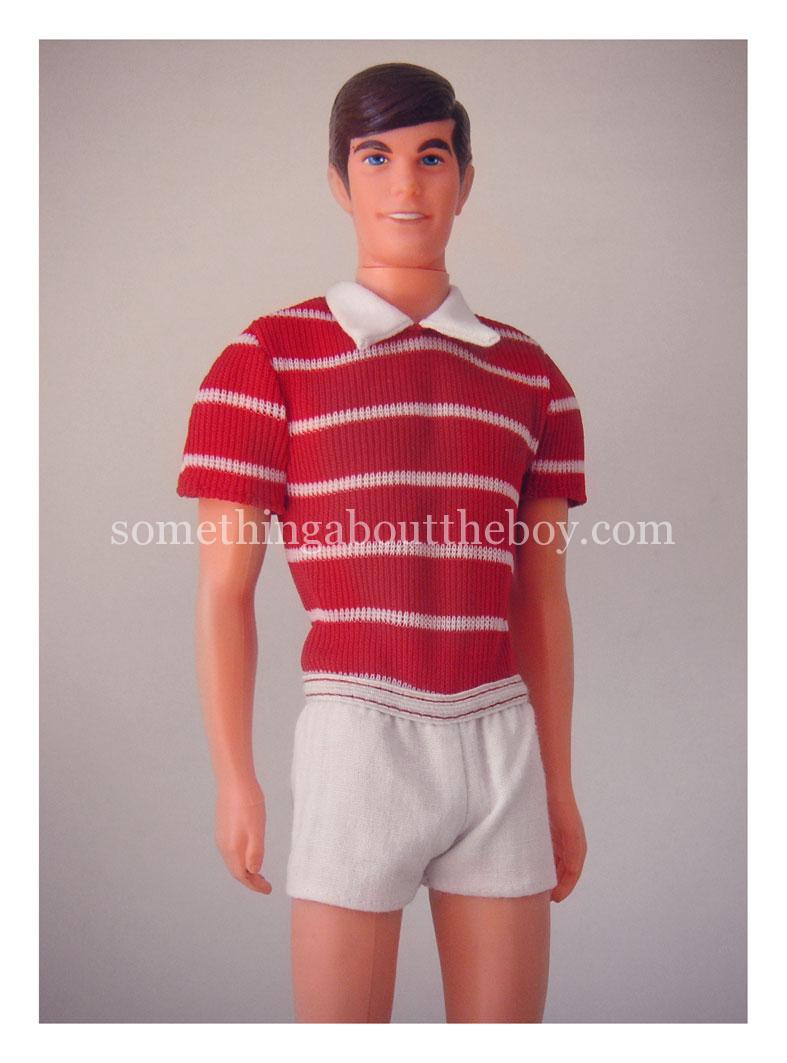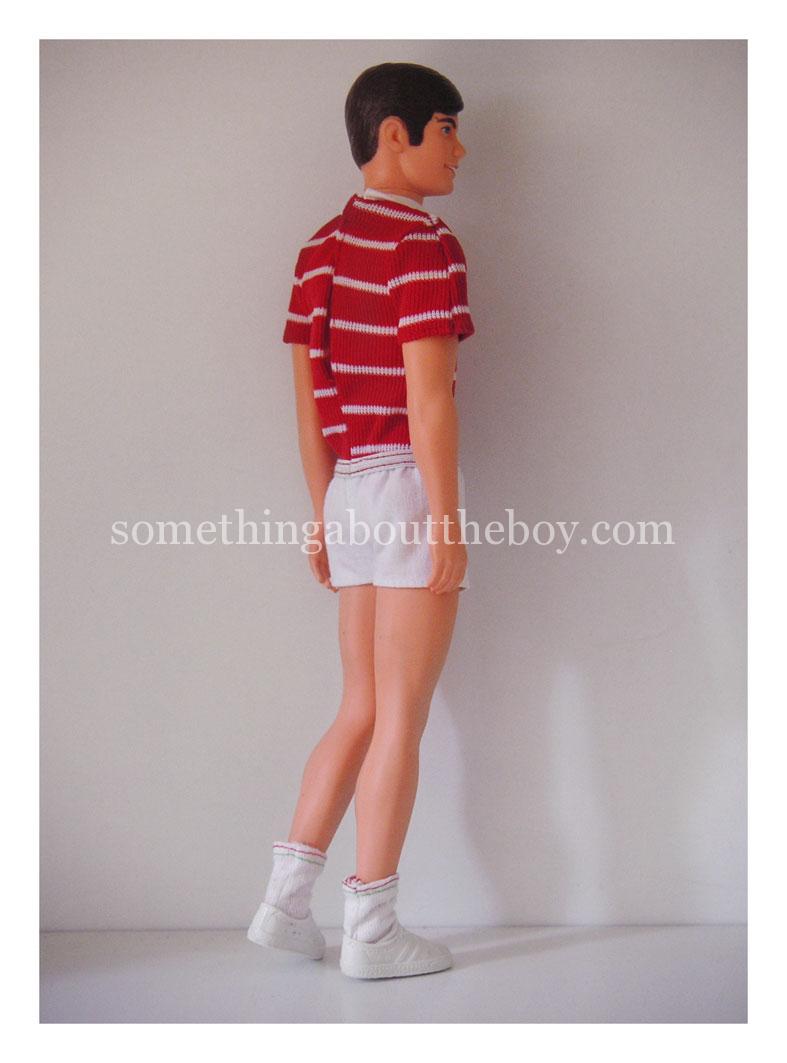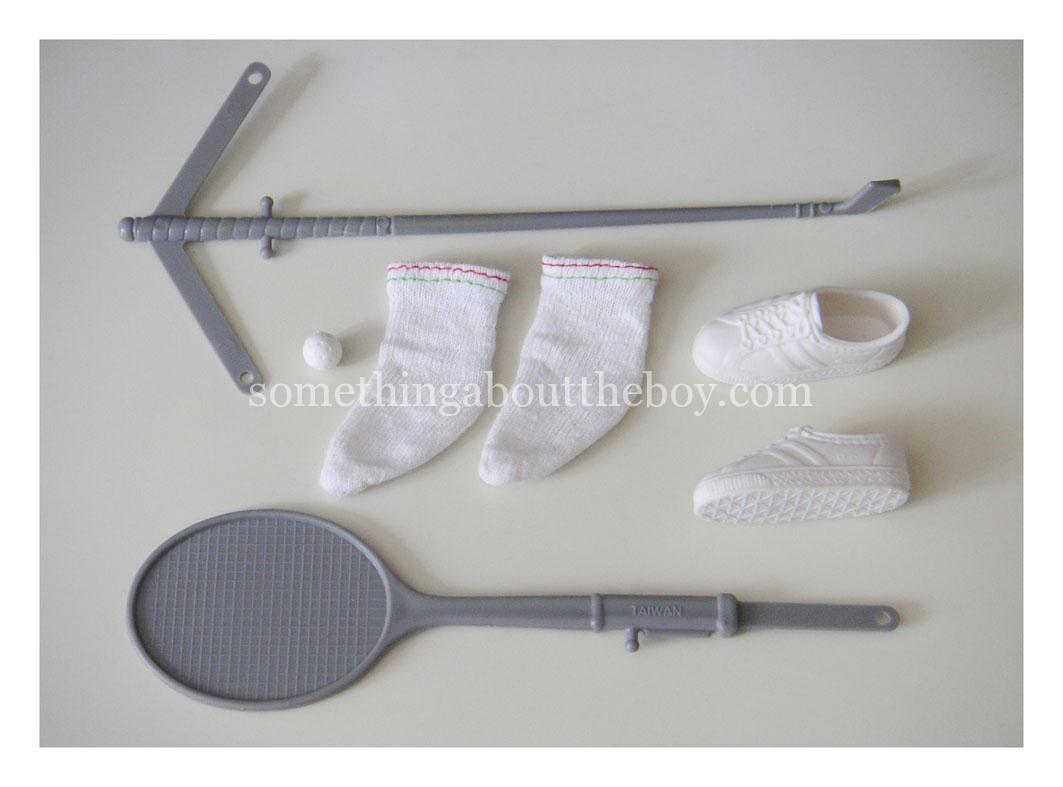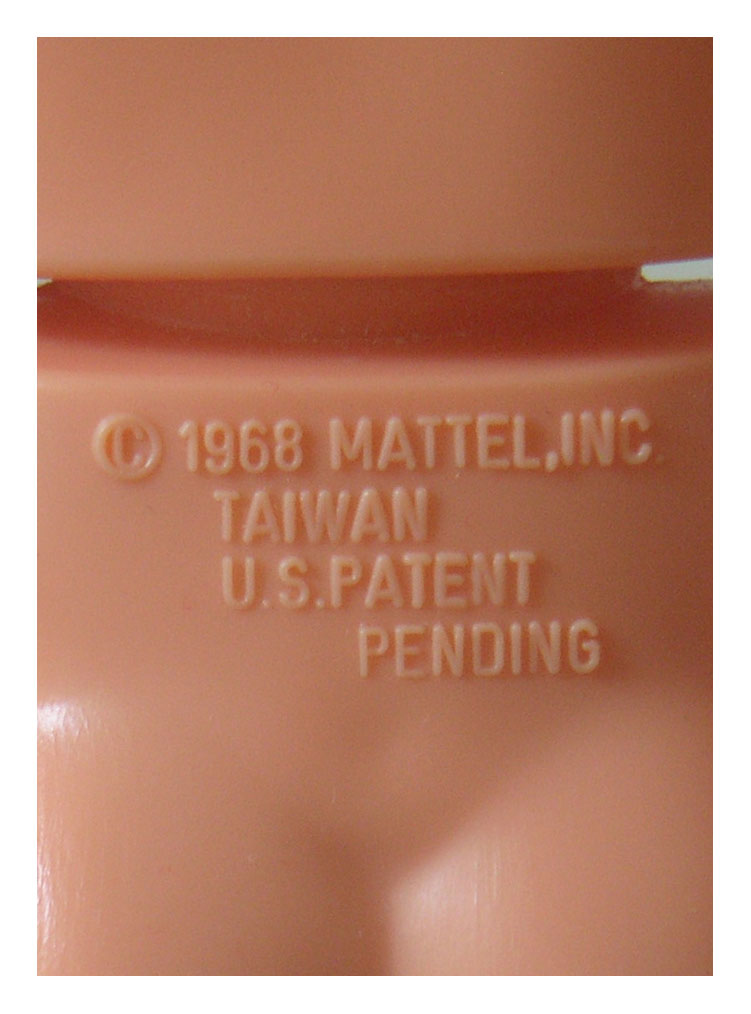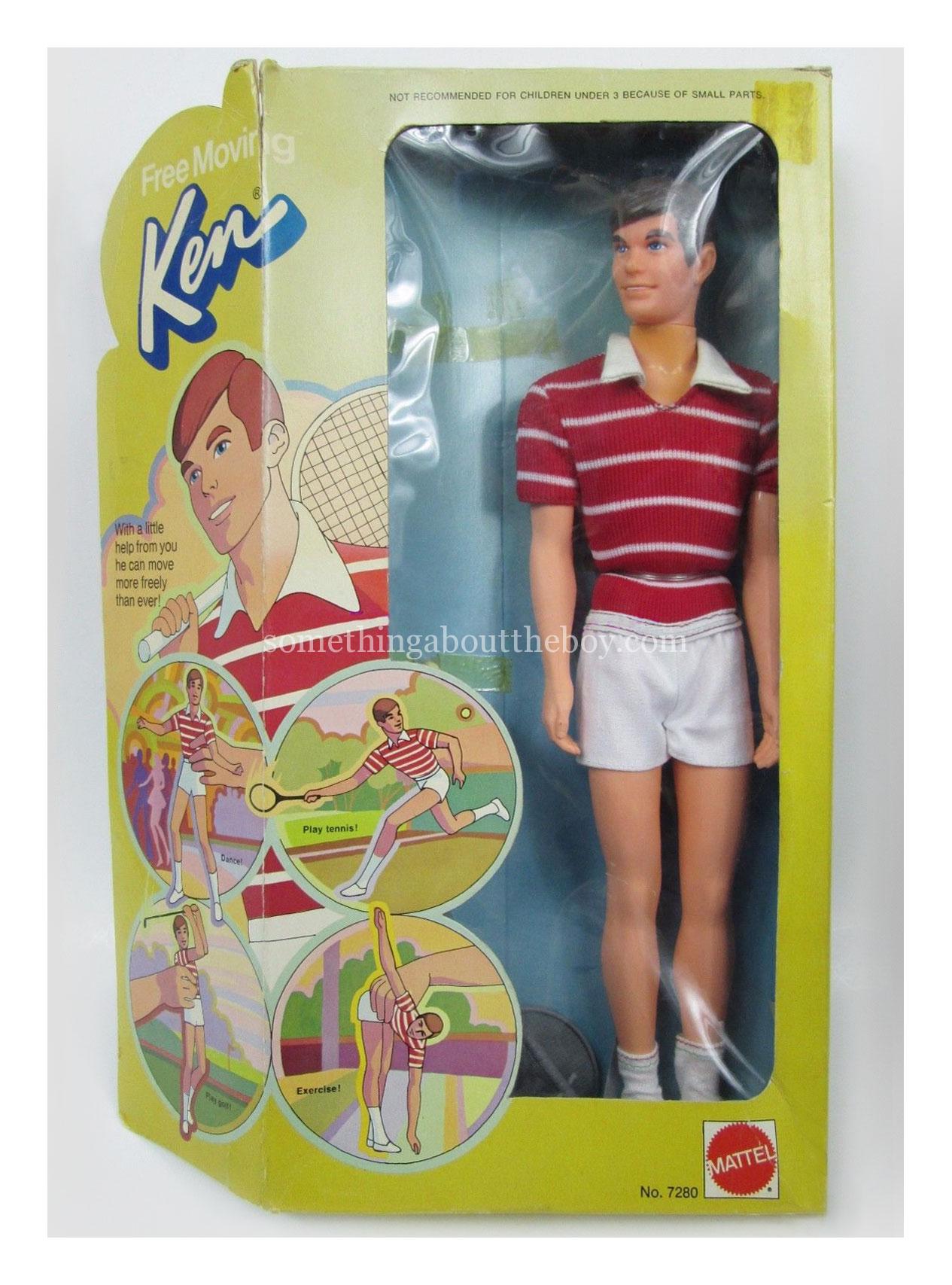 FREE MOVING CURTIS #7282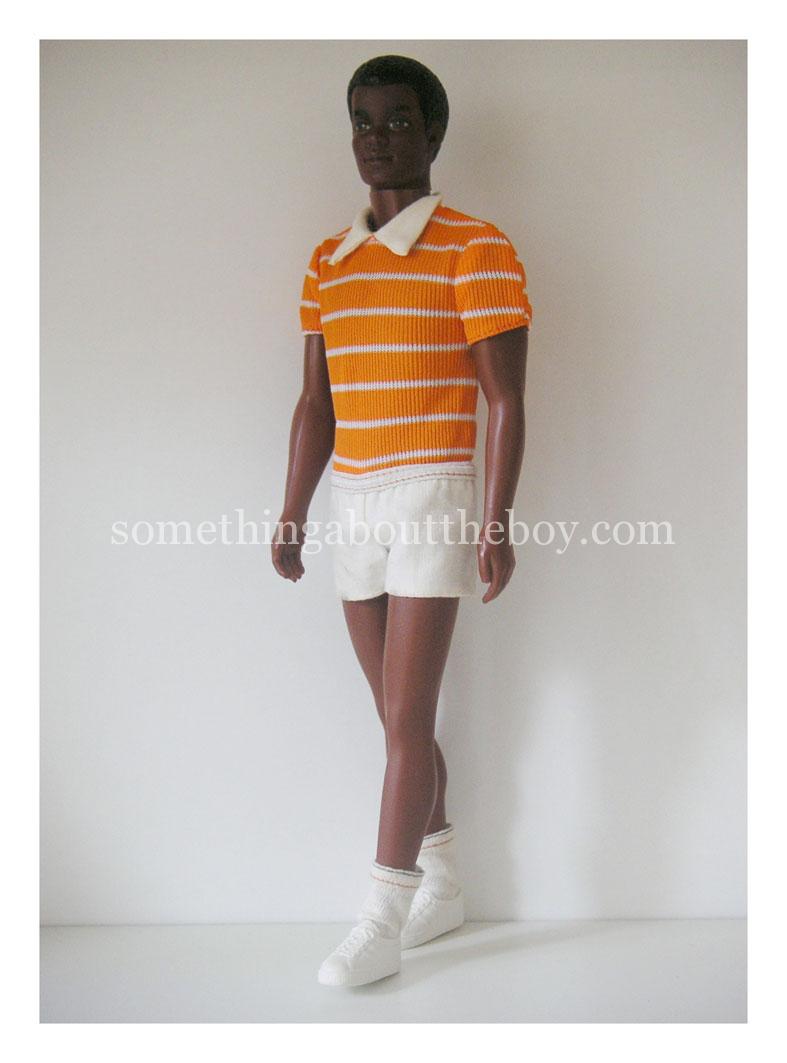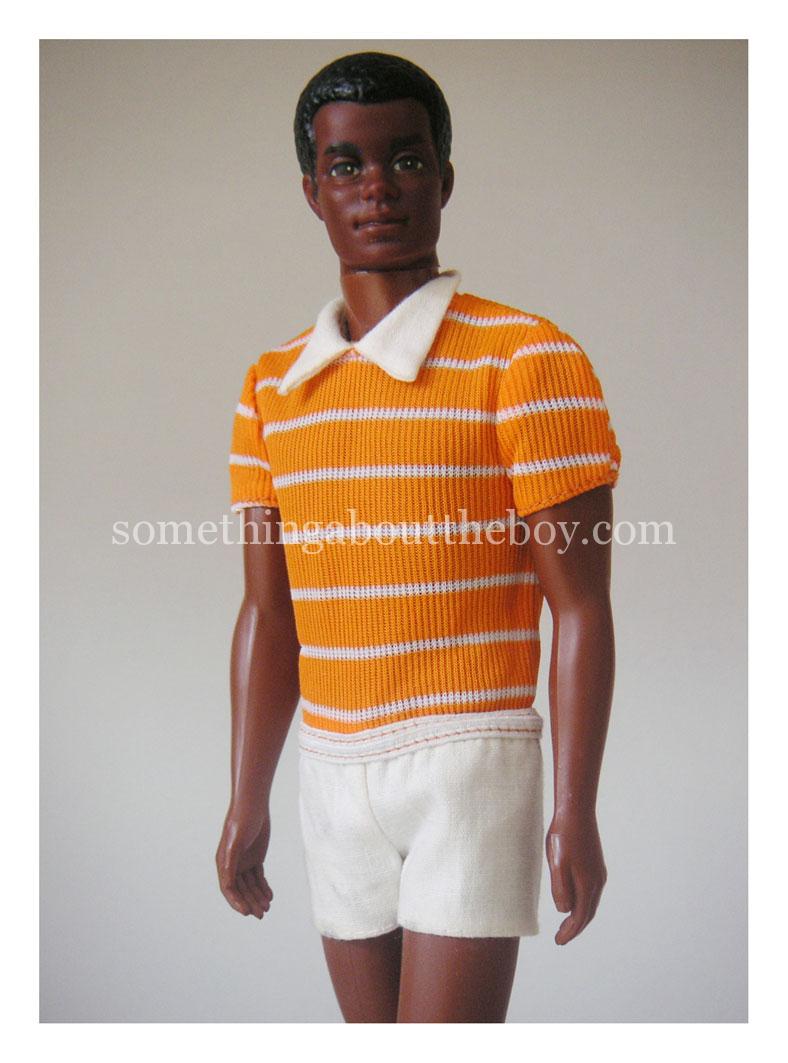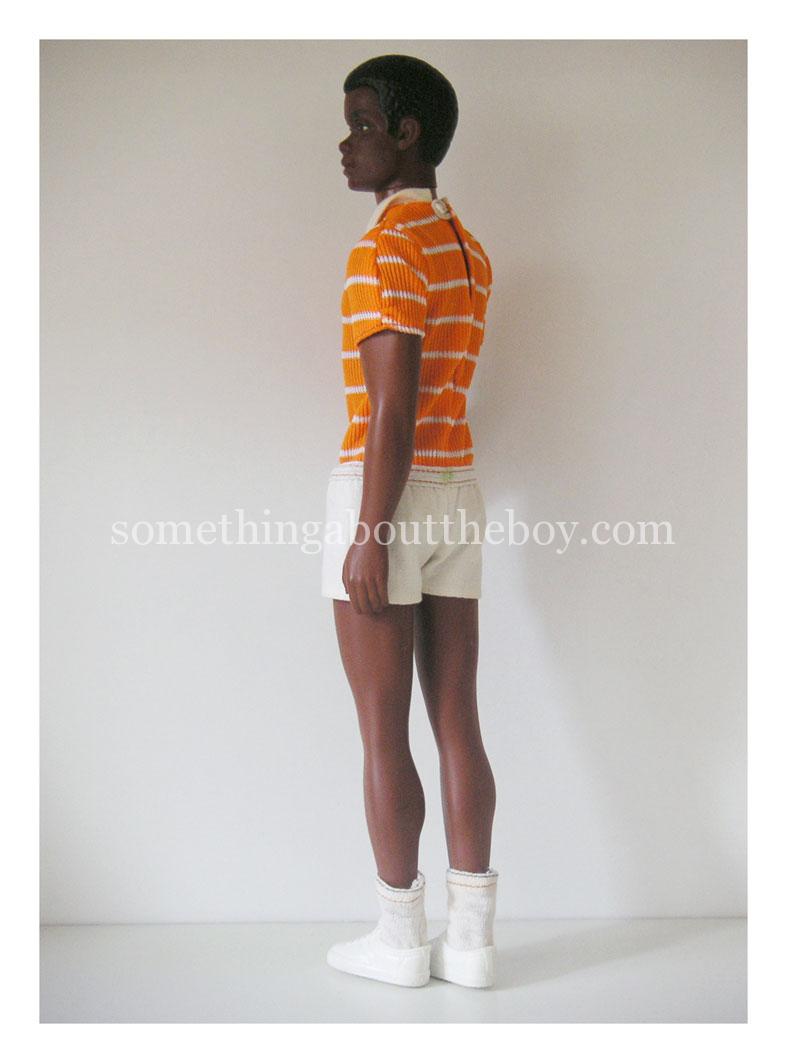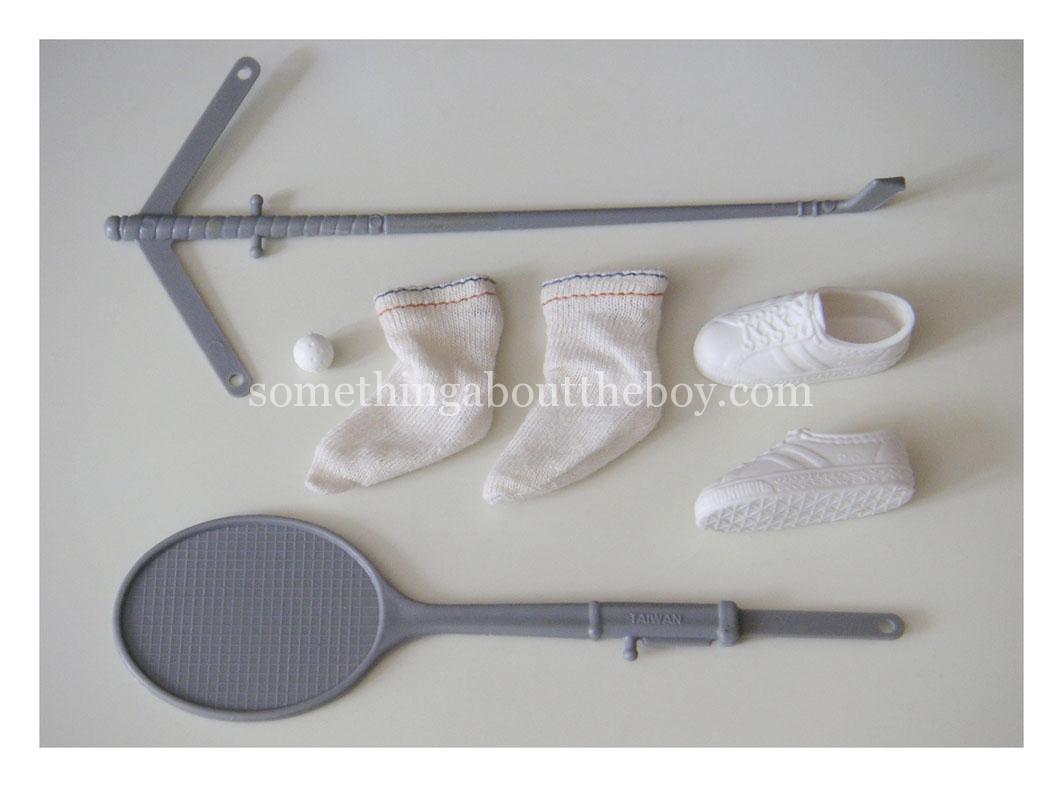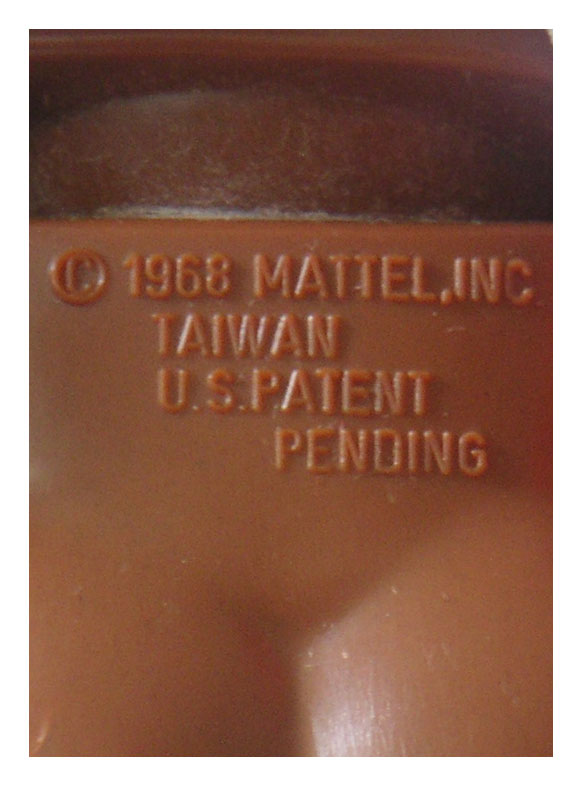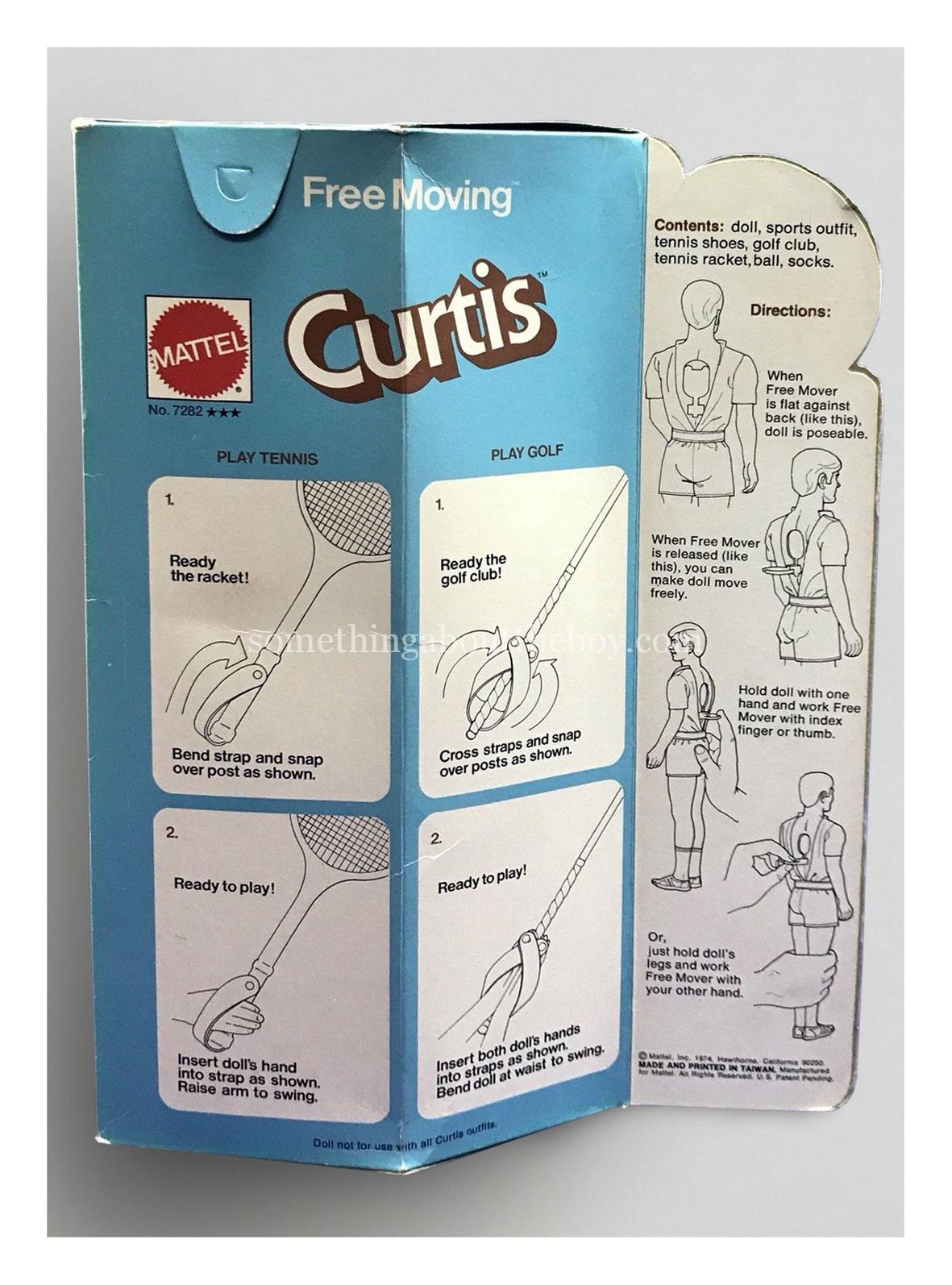 ---
BOOKLETS & CATALOGUES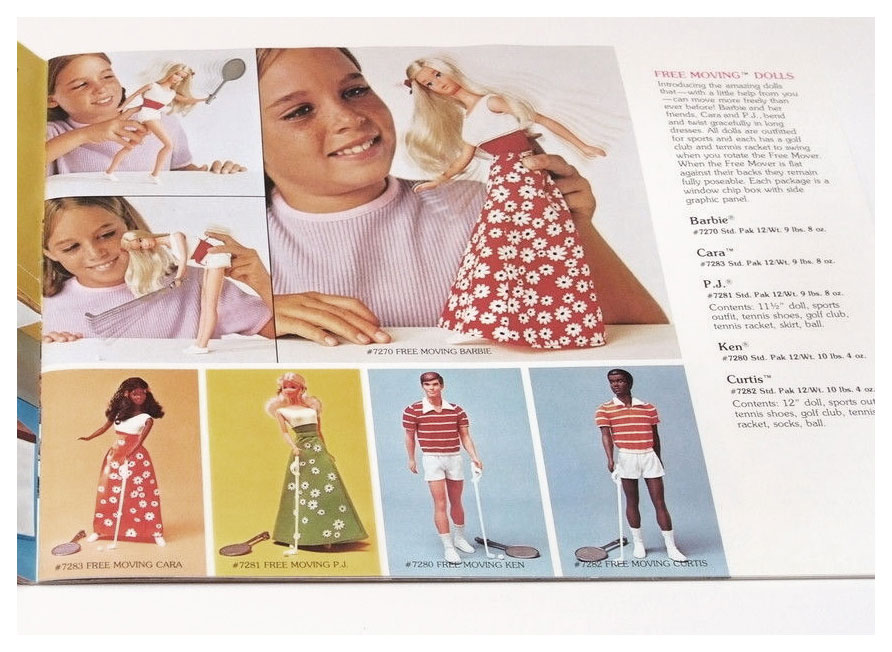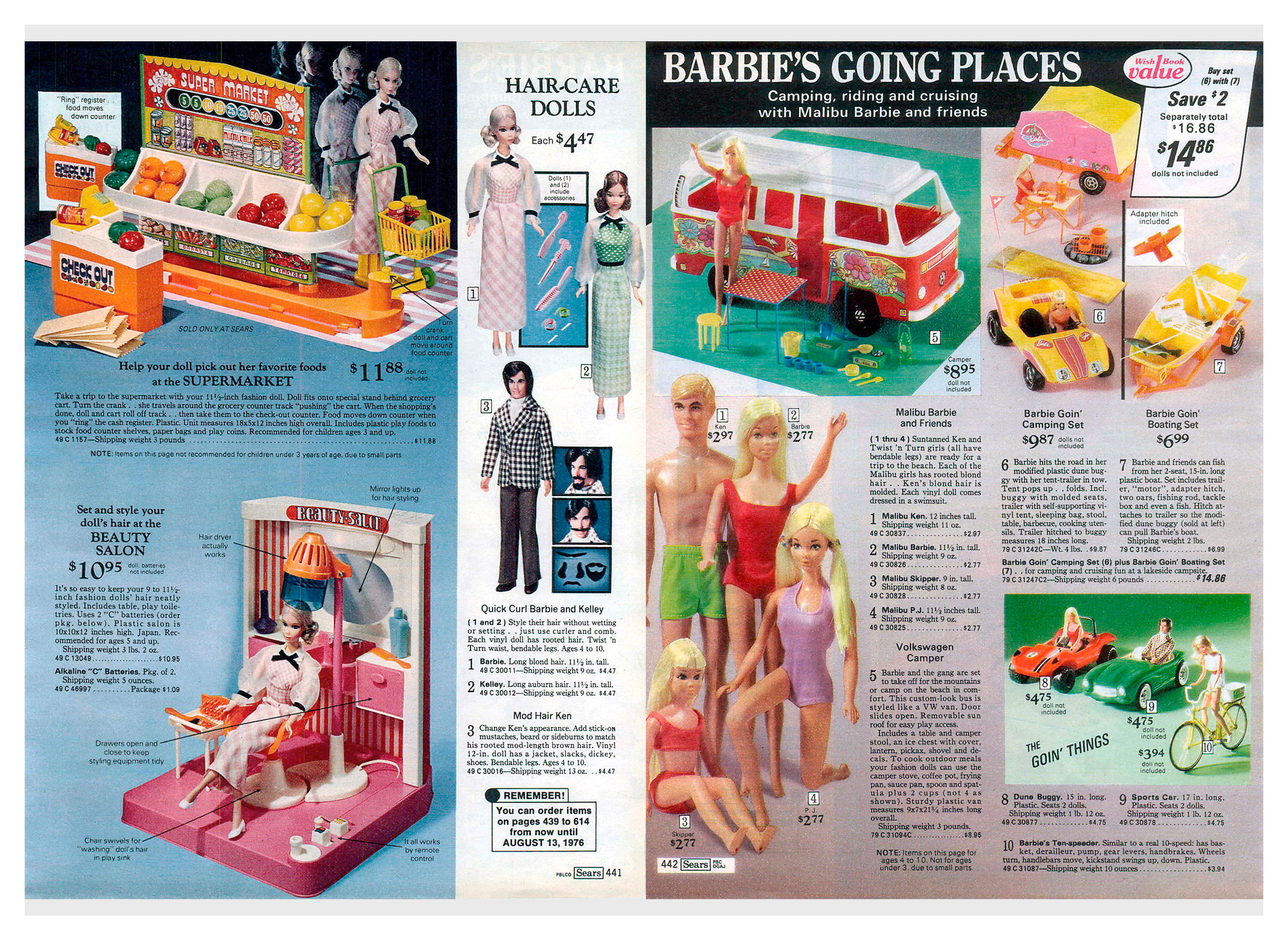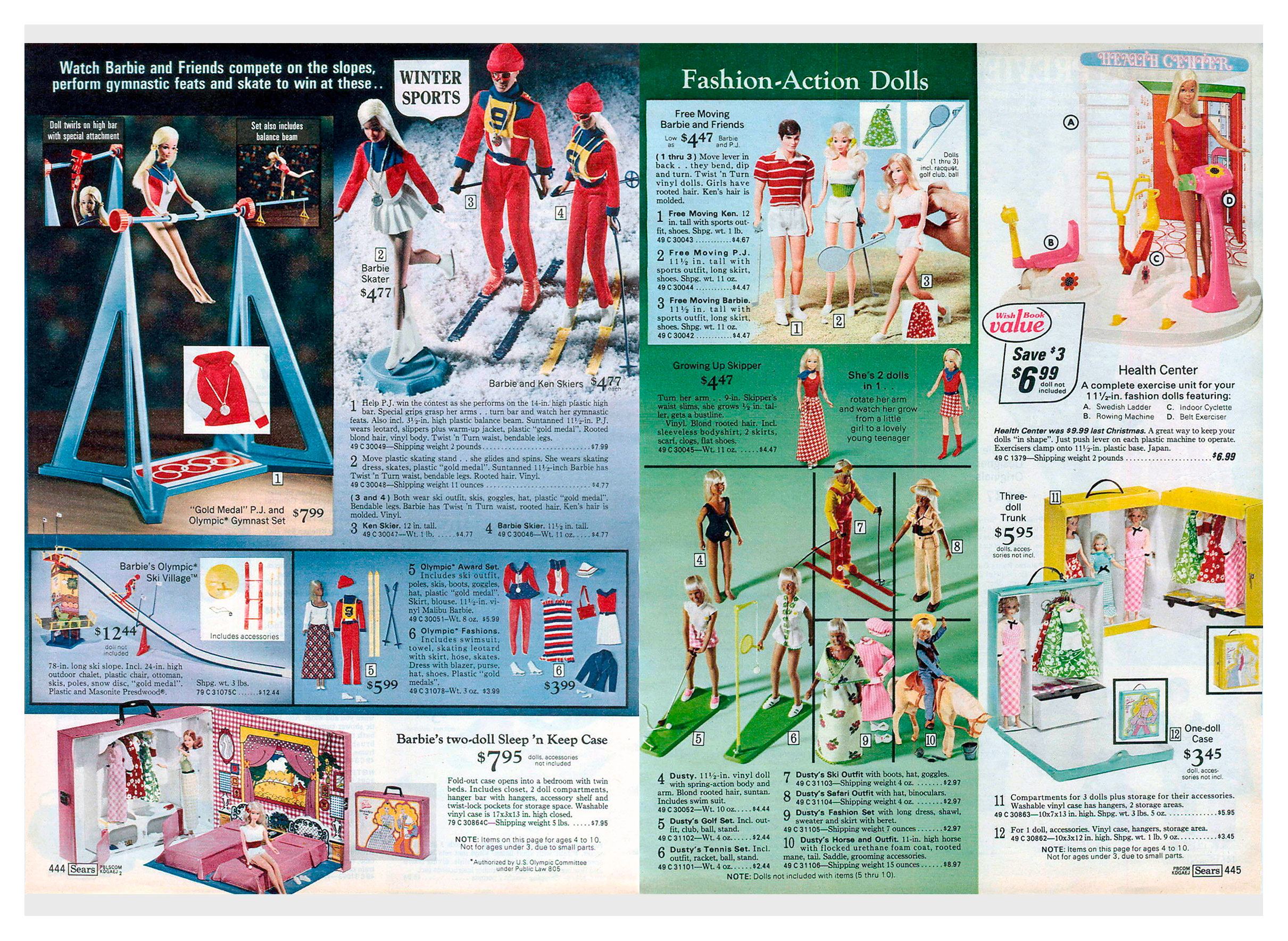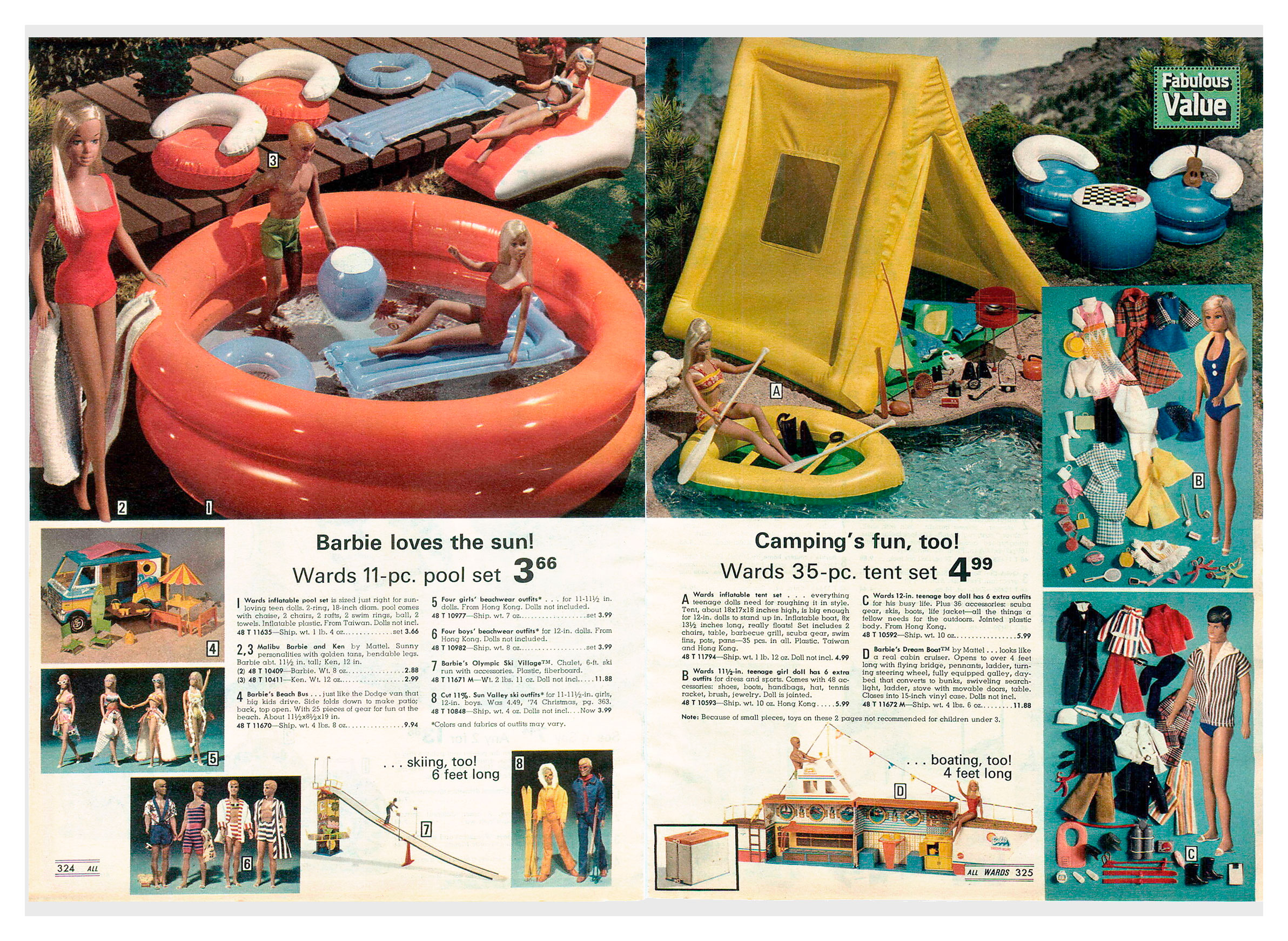 Mod Hair Ken was still being sold in 1975, and the Montgomery Ward catalogue offered their tuxedo-version Mod Hair Ken from 1974 at a discount price.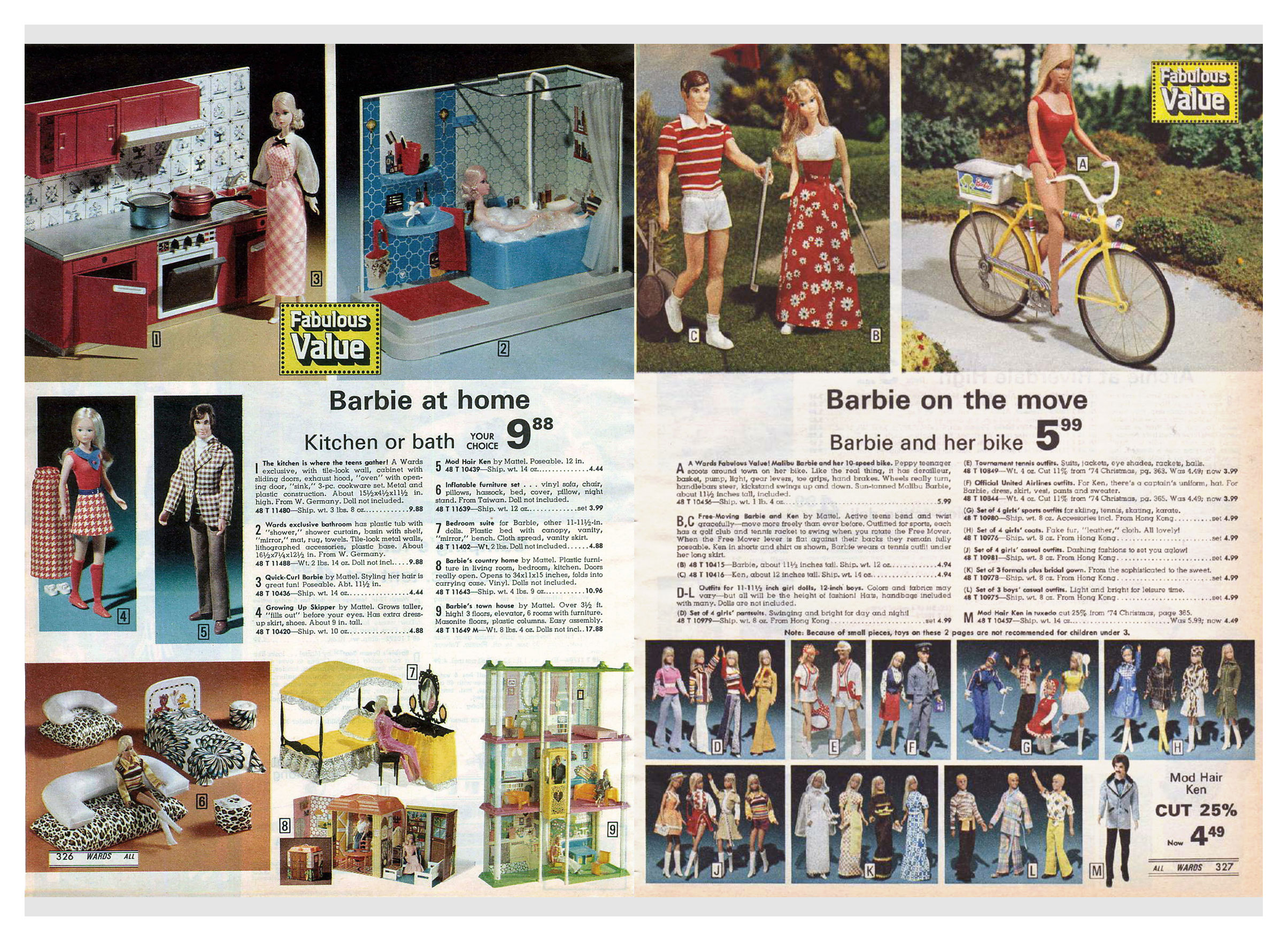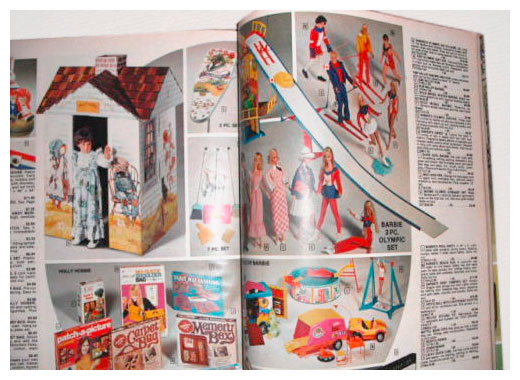 JCPenney still shows an original Sun Set Malibu Ken, though I doubt he was the version actually sold. The text certainly makes no mention of a towel.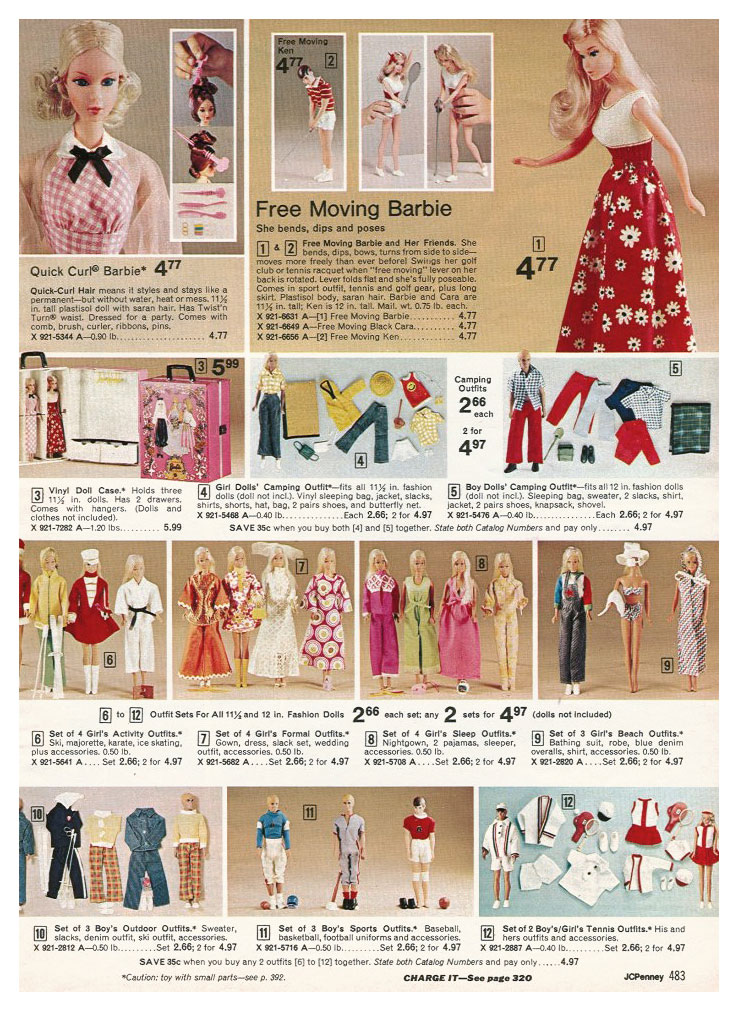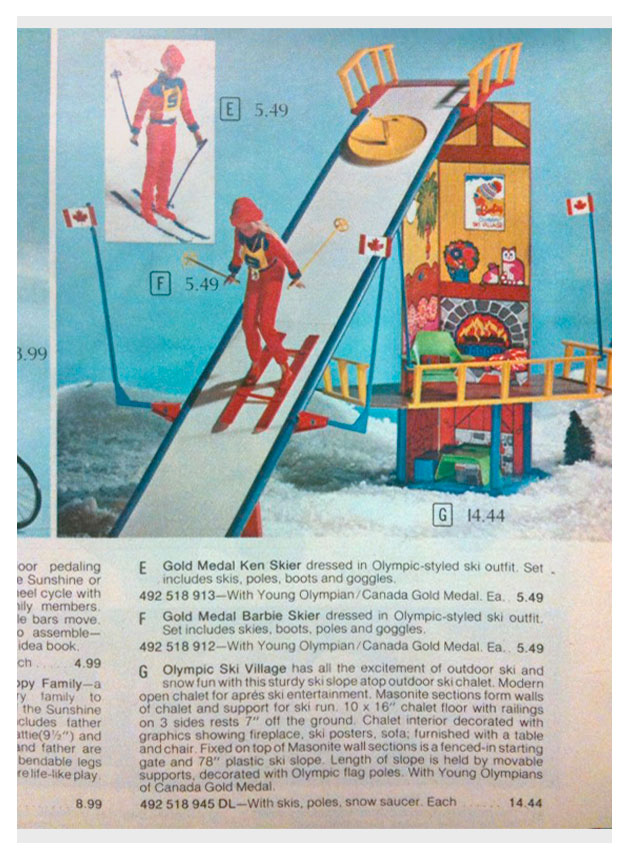 The Italian Mattel dealer catalogue for 1975 still shows the original Sun Set Malibu Ken.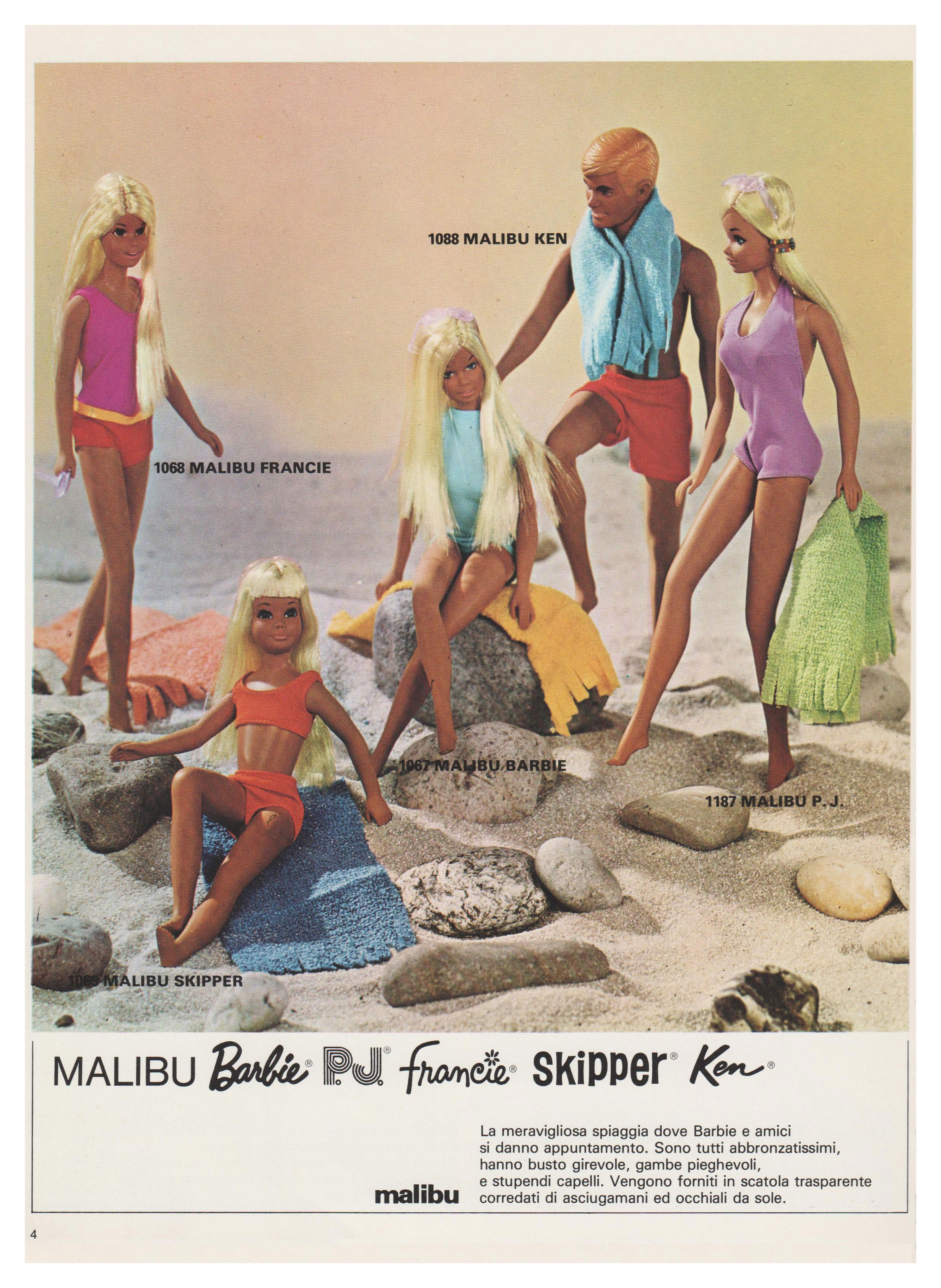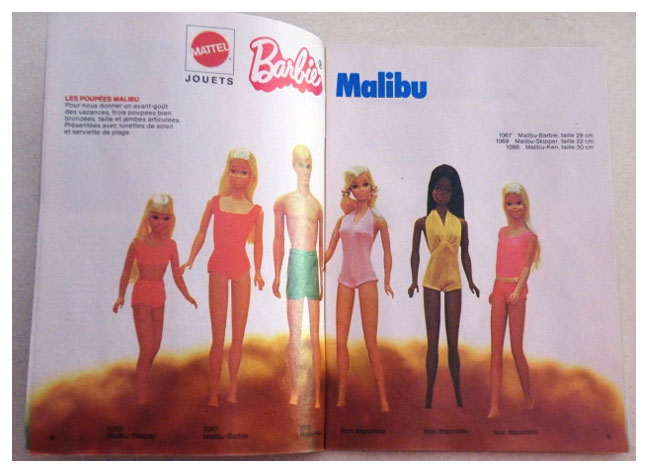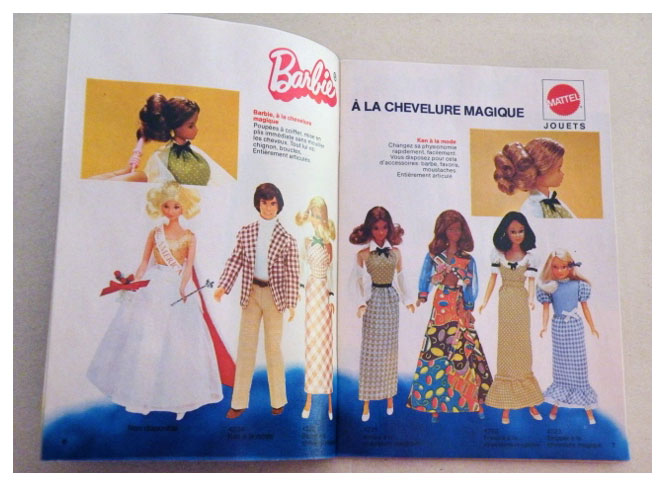 ---
ARTICULATION
With their jointed waists and tabs on their backs, the Free Moving dolls can be moved and fixed into various positions. Unfortunately they are also fragile and brittle, and are very easily broken. Free Moving Ken is relatively easy and inexpensive to find MIB online, but Free Moving Curtis obviously wasn't produced in the same quantities, and is now quite a rare doll.