All outfits from this year were produced in Korea. The Get-Ups 'N Go and Best Buy Fashions from 1974-1978 were not printed on the reverse. Again, none of the Best Buy Fashions came with shoes, hence no close-ups of them.
---
BEST BUY FASHIONS
BEST BUY FASHIONS #7758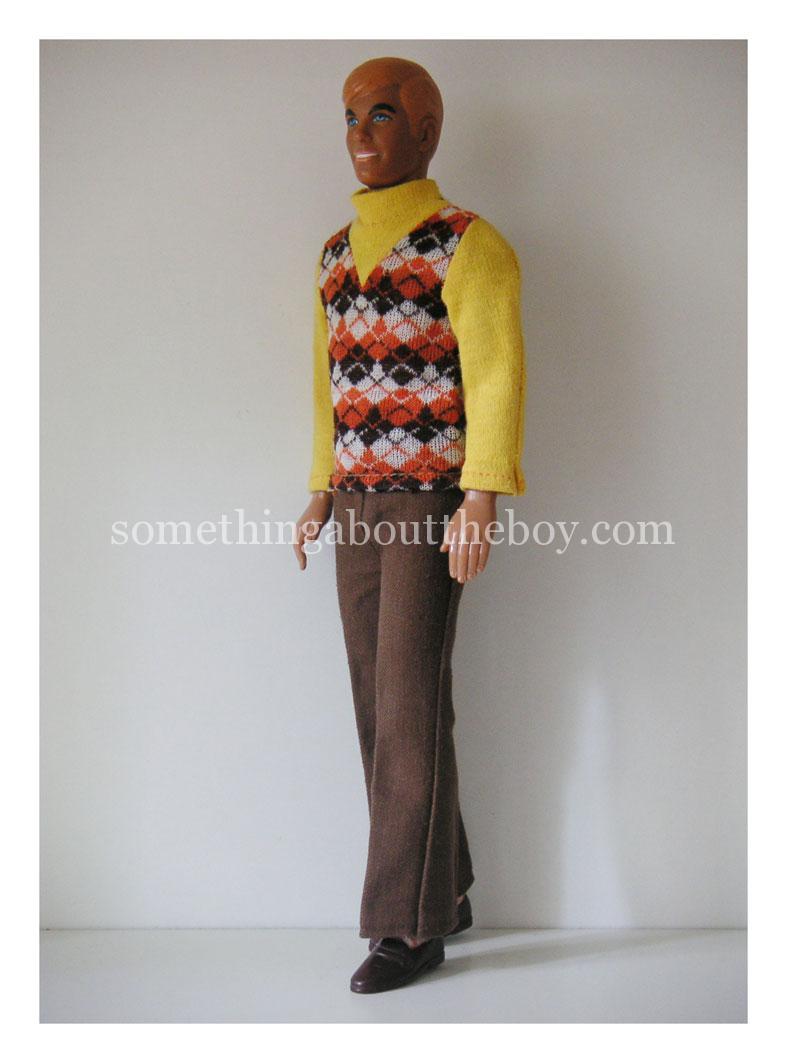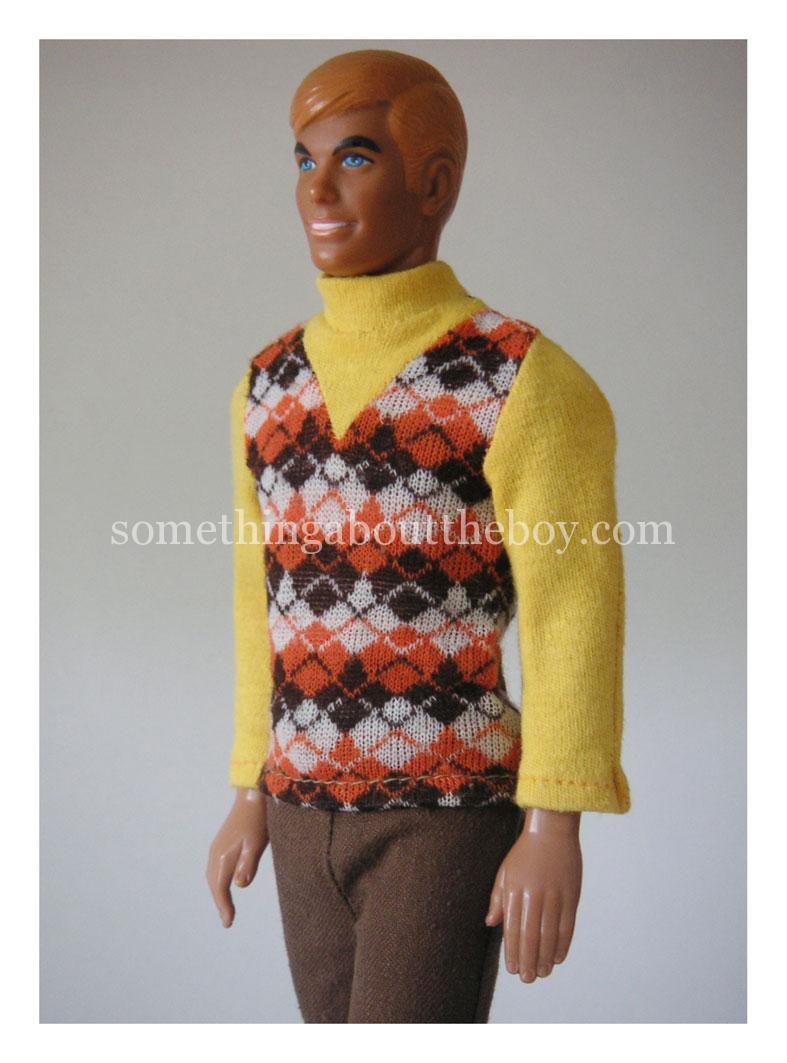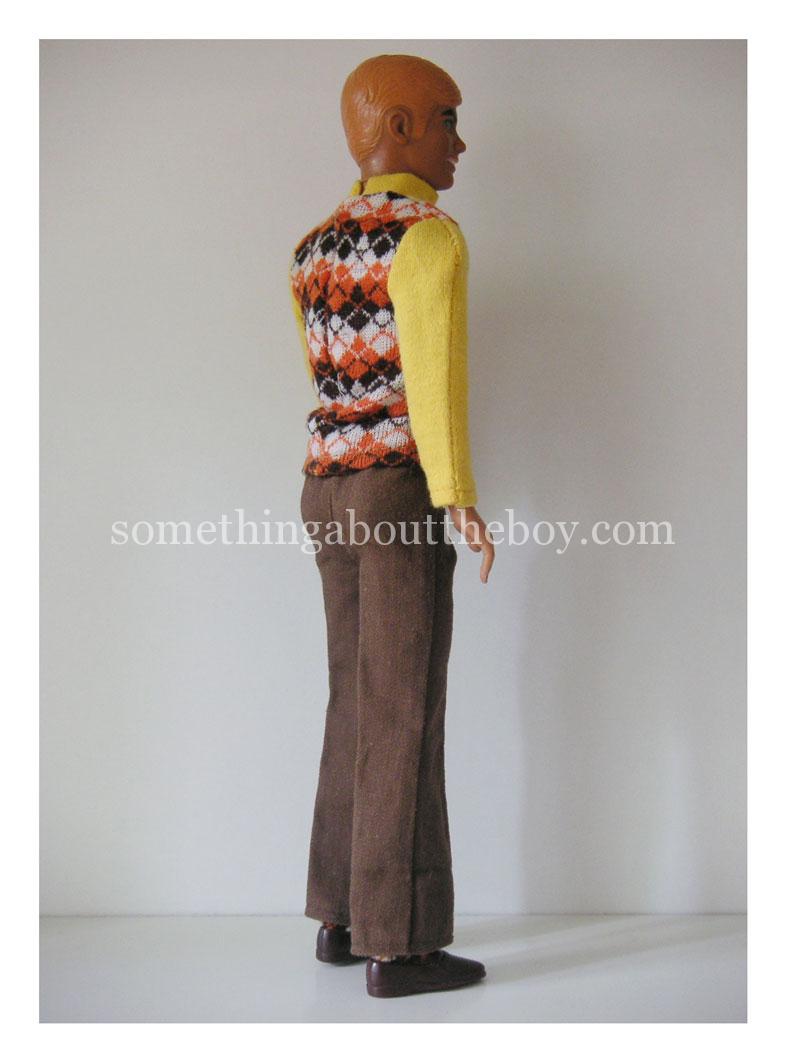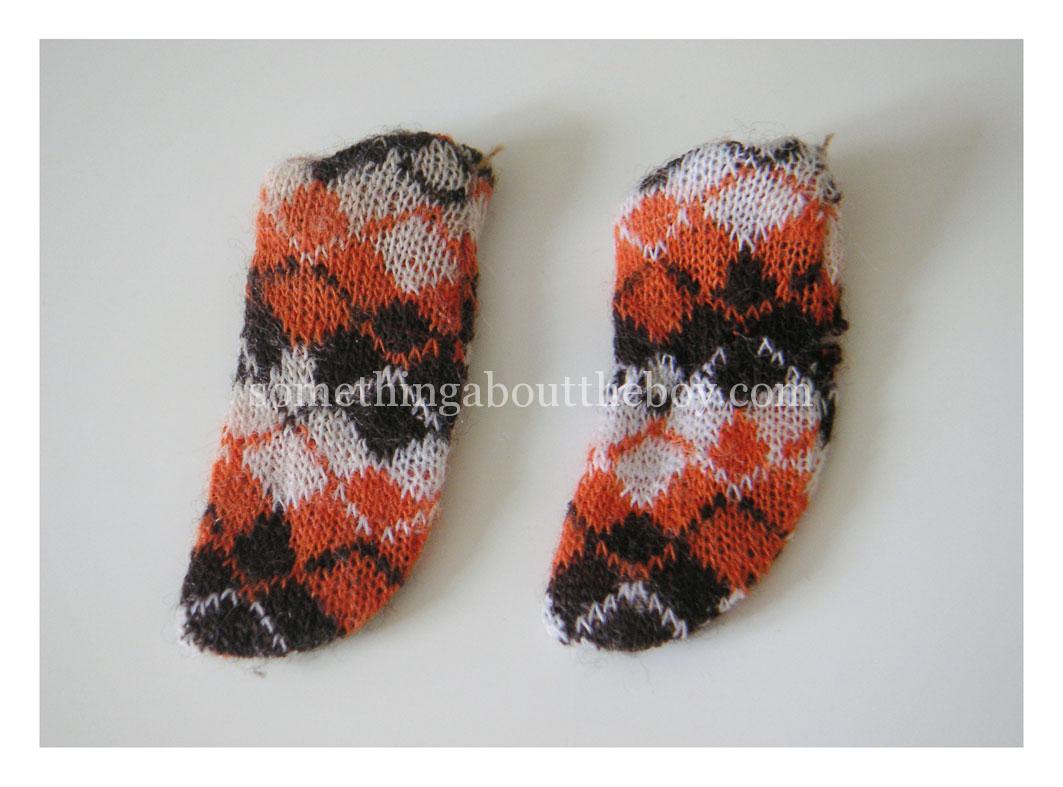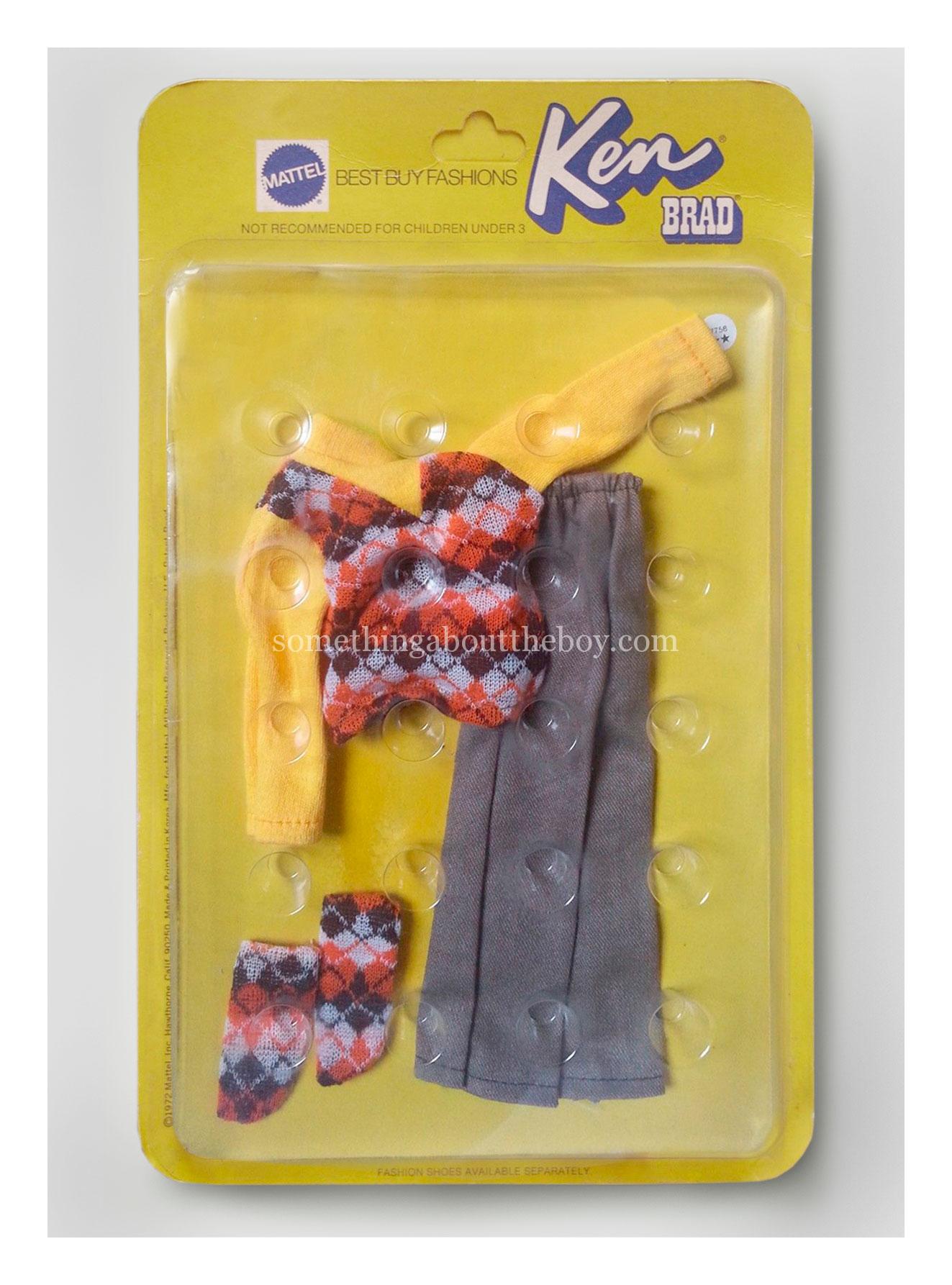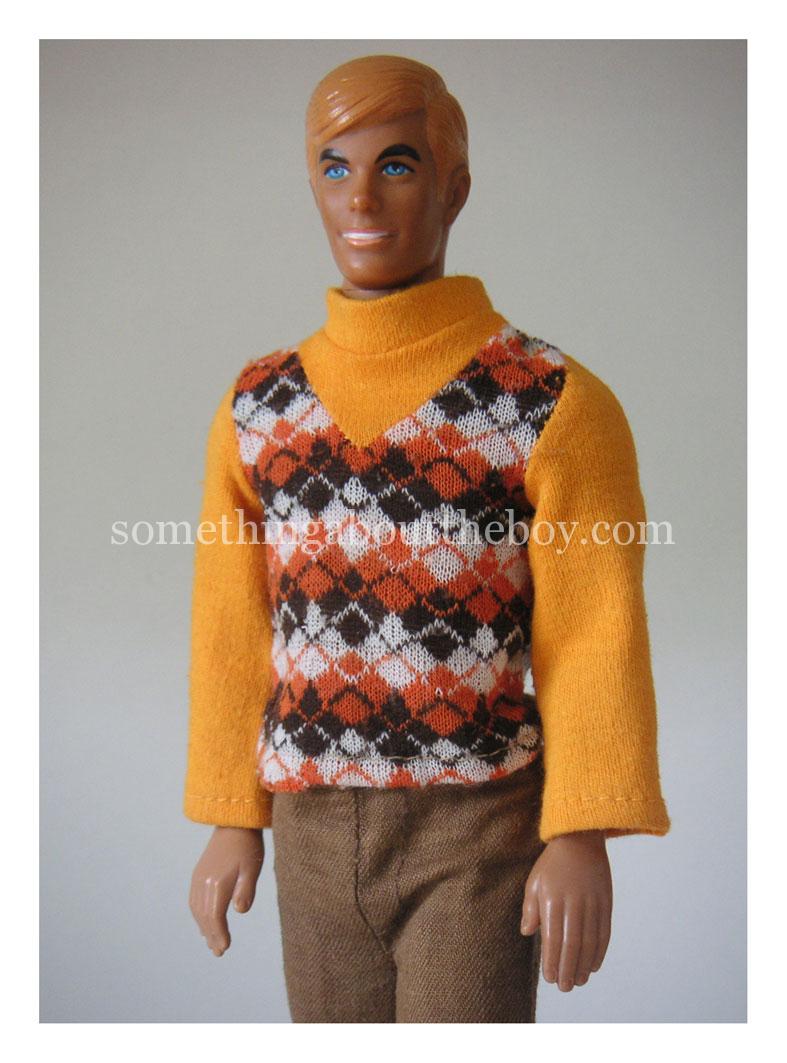 ---
BEST BUY FASHIONS #7759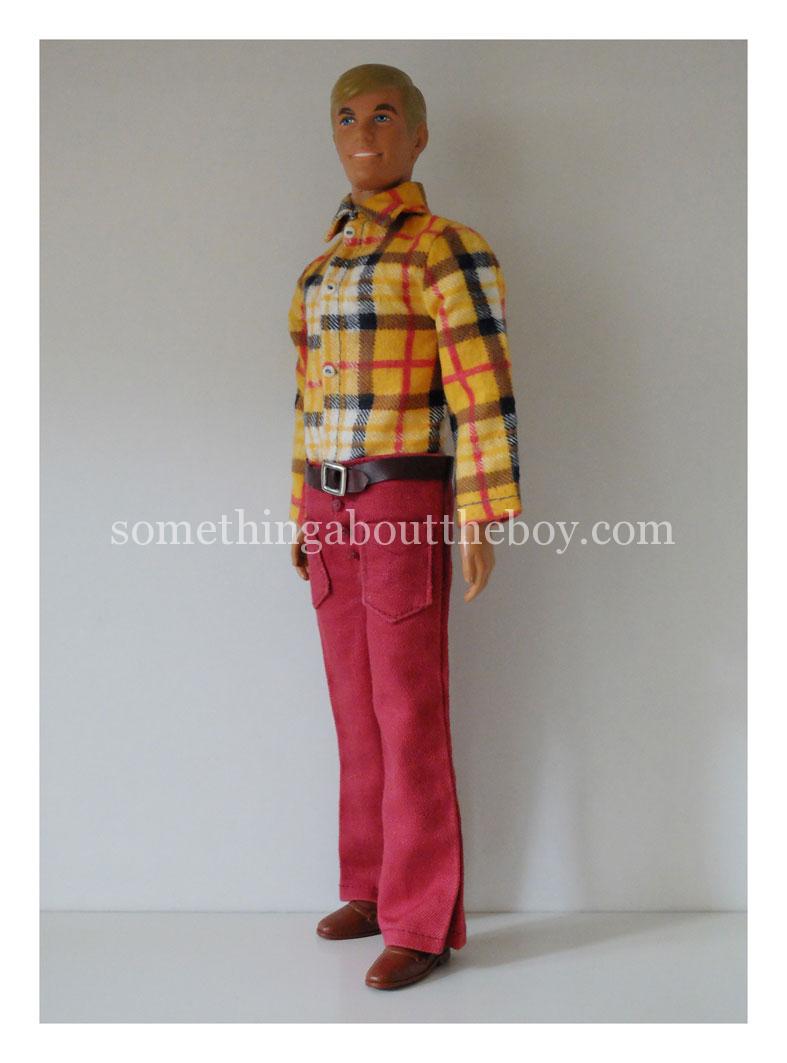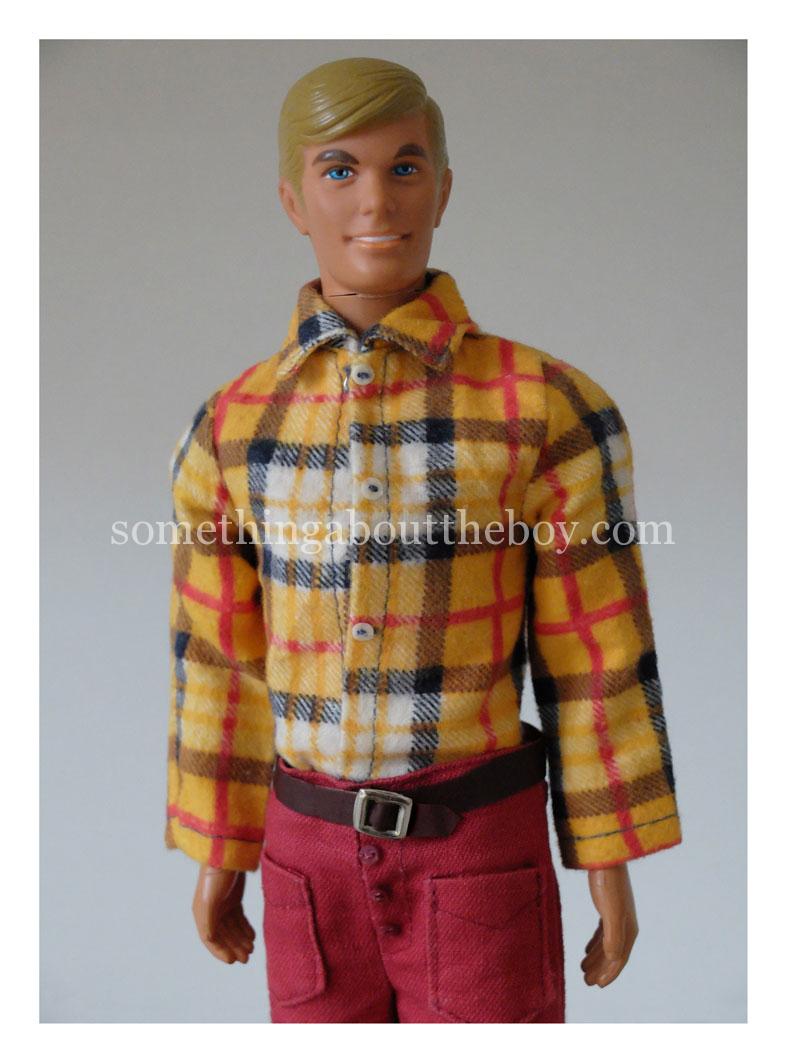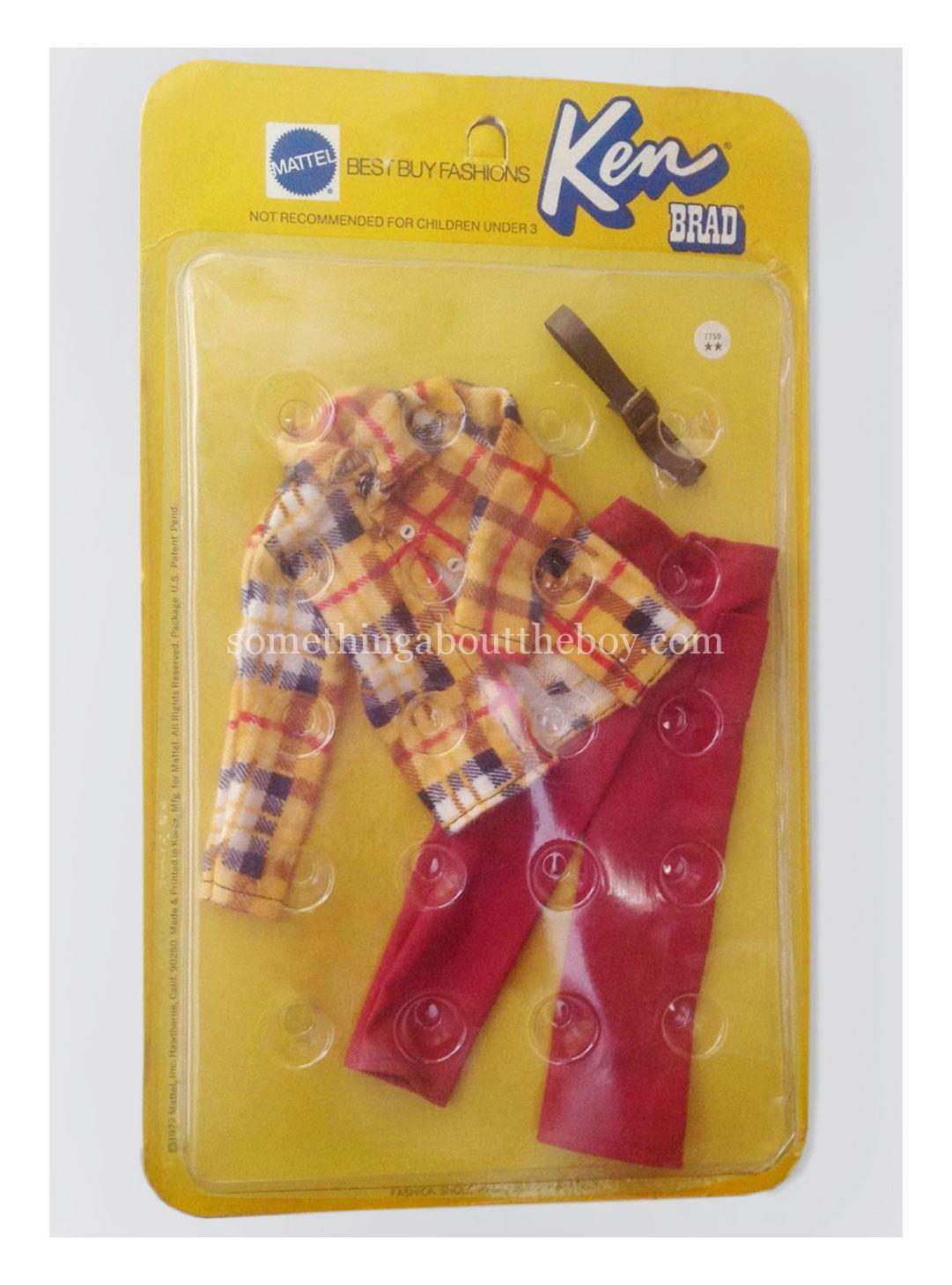 The first time I found the #7759 shirt with a sewn-on red tie (below left), I assumed some misguided, fashion-senseless mother or child had simply added it. The second time, I thought it was a bit of a coincidence. Now that I've seen many such shirts with an identical sewn-on red tie (made in the same way as other genuine Mattel ties), I can only assume there must really have been a version sold like this. Unfortunately I've never found the outfit complete, so have no way of knowing whether it came with the same slacks and belt. Apart from the fact that no sane person would wear a tie with a plaid flannel shirt, it looks even worse when worn with the heavy duty slacks, with their different shades of red. If anyone has ever seen a MOC version with tie, please write to: contact@somethingabouttheboy.com.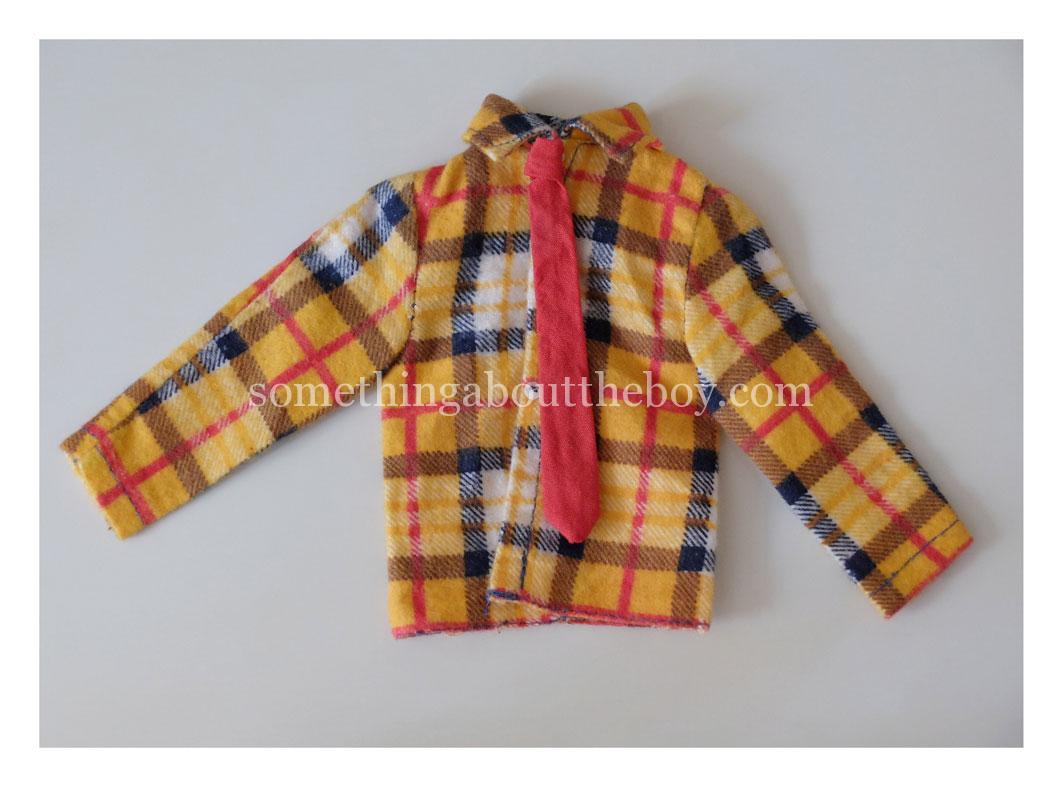 ---
BEST BUY FASHIONS #7760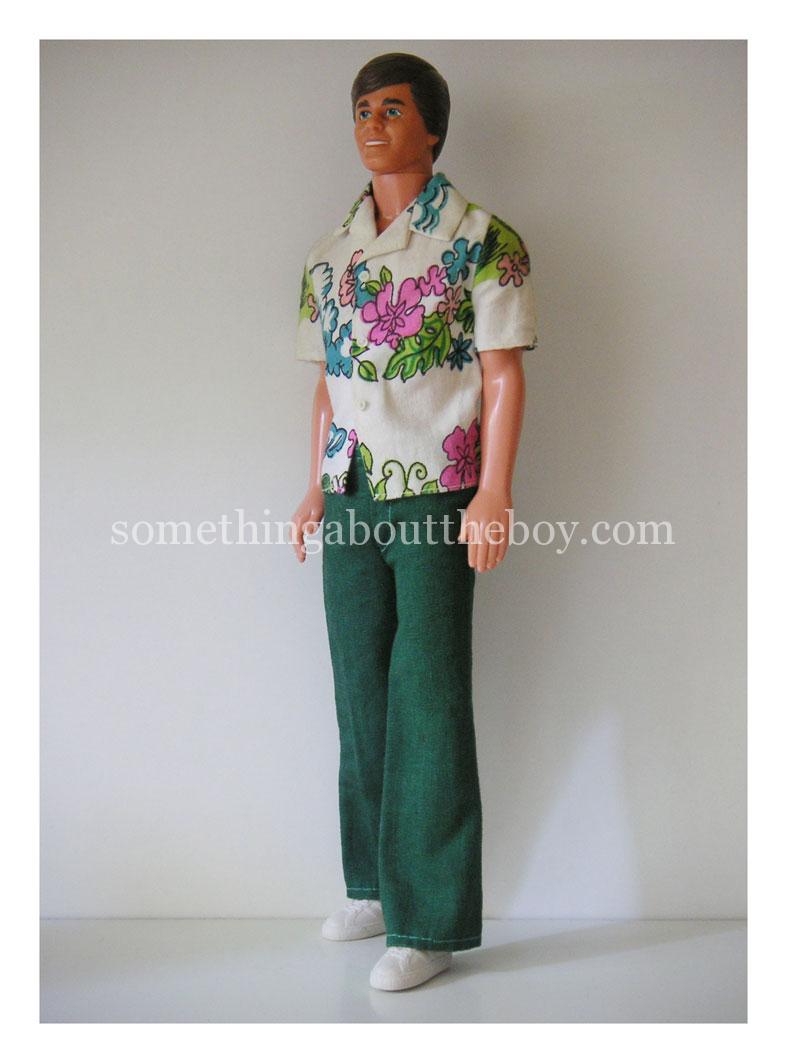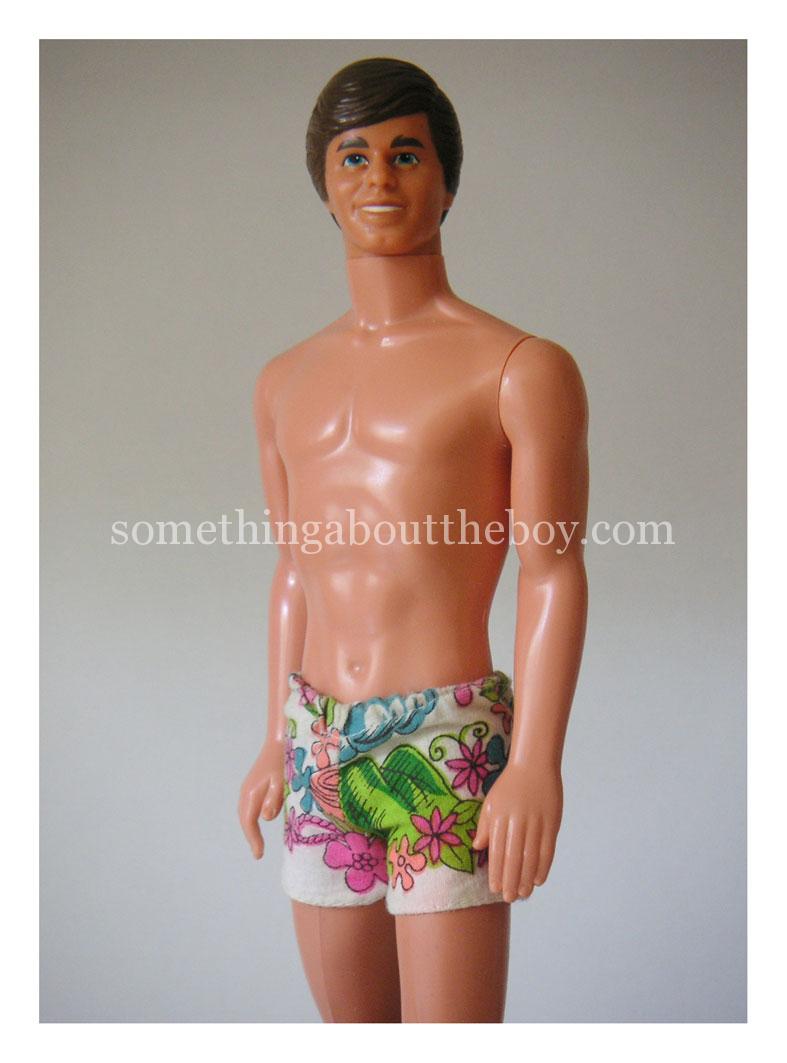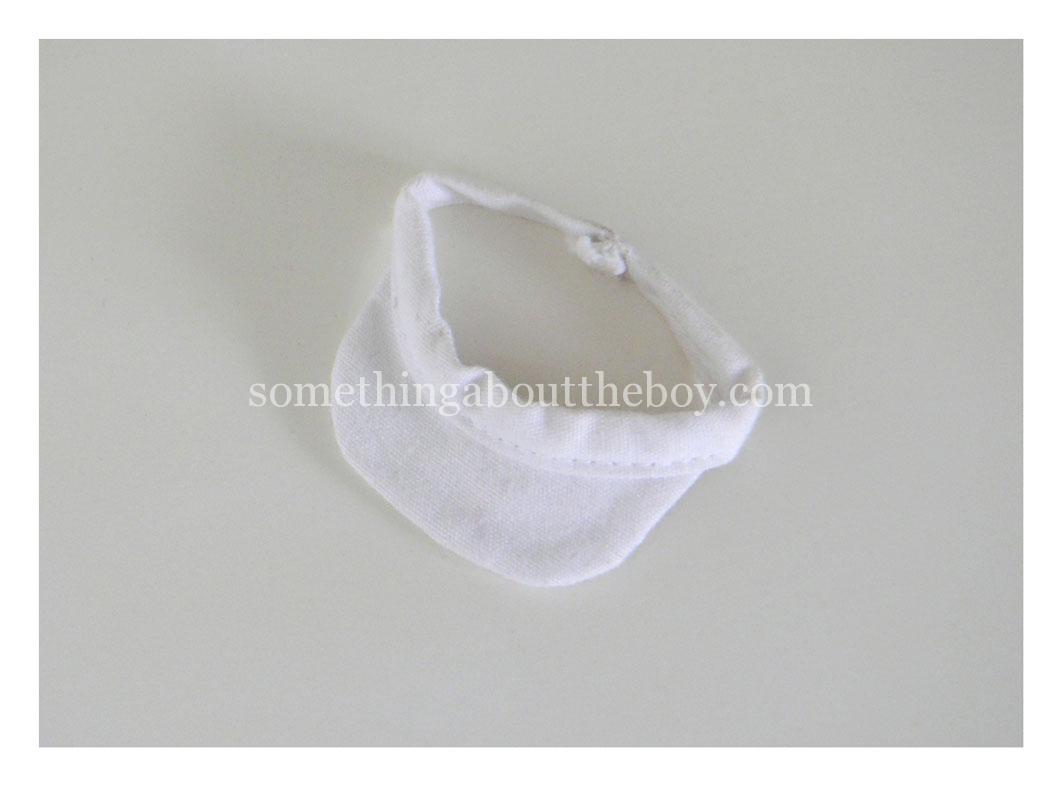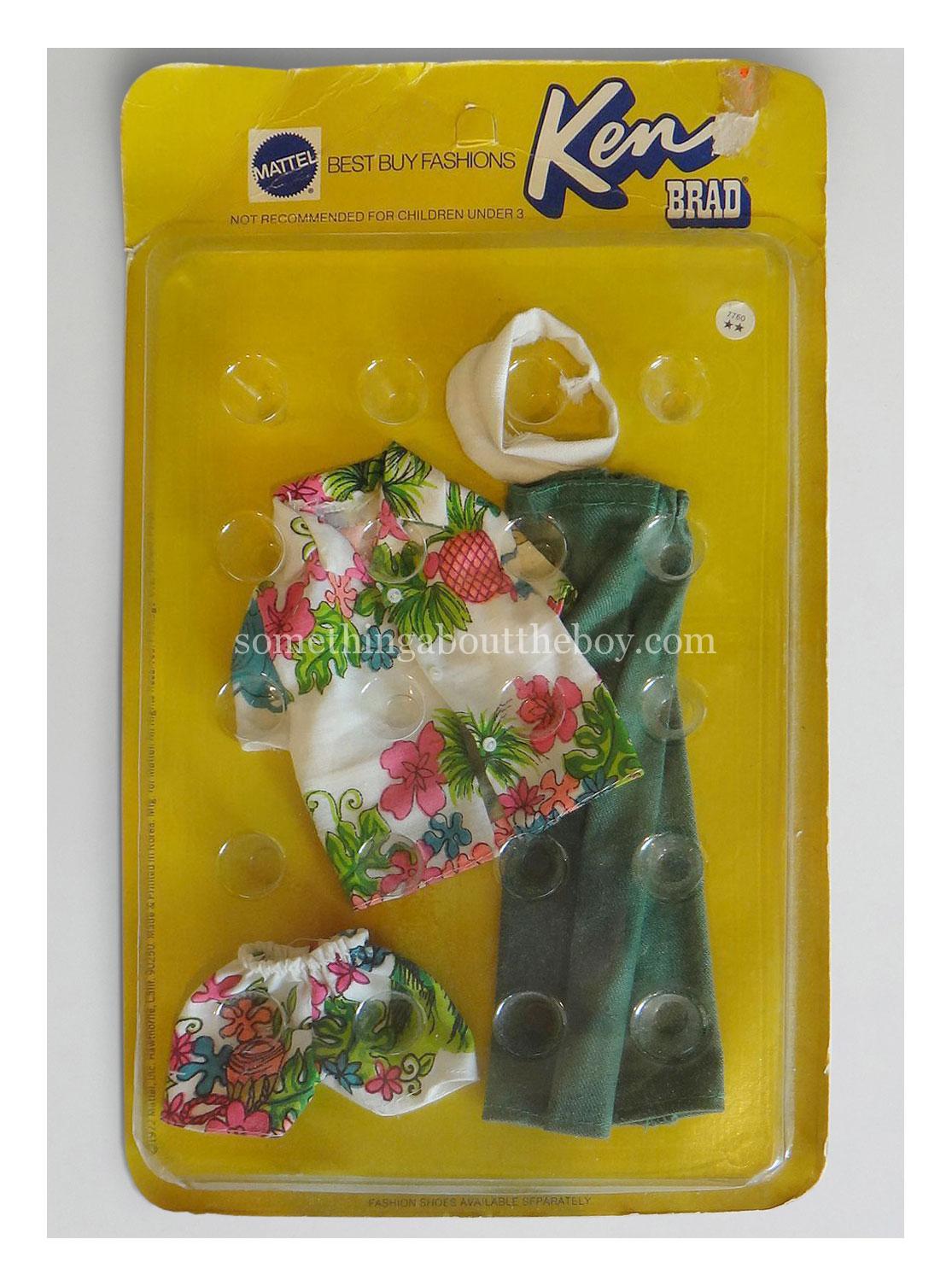 ---
BEST BUY FASHIONS #7761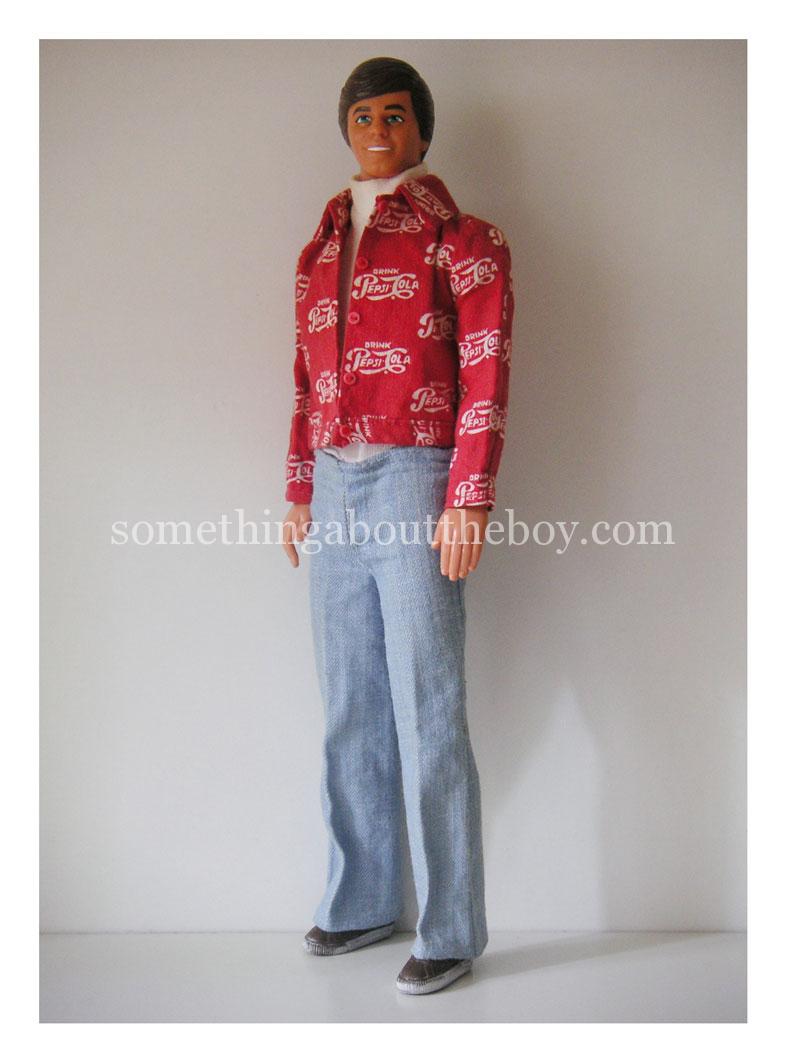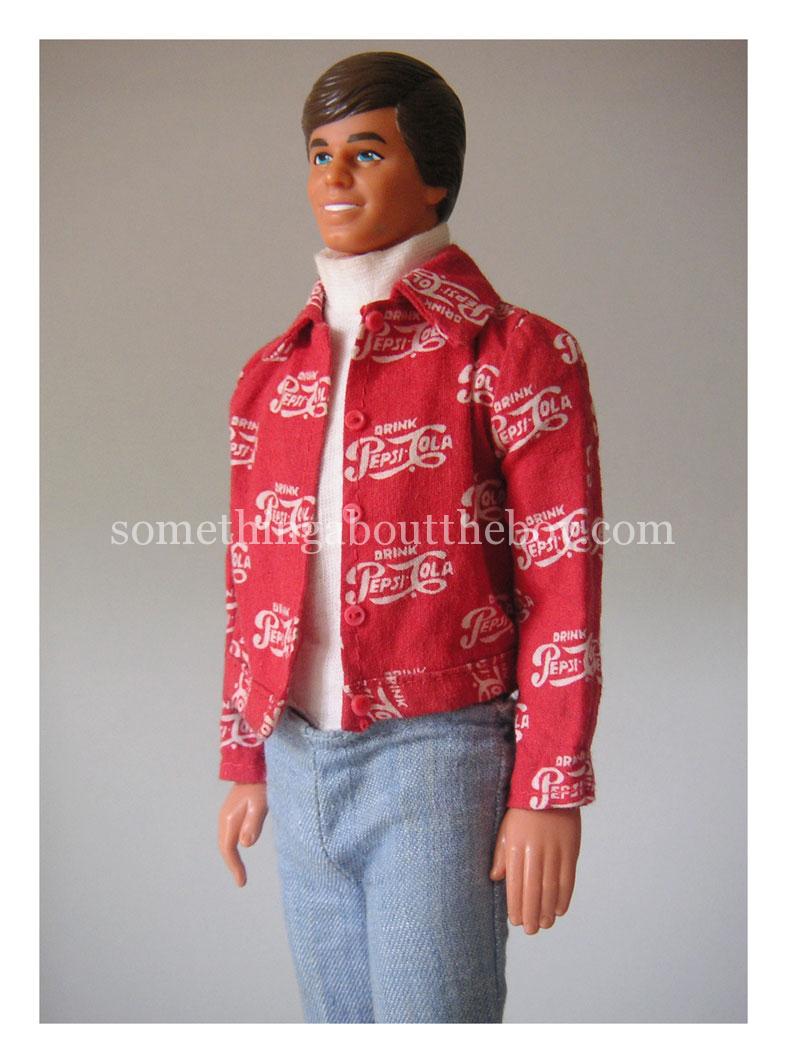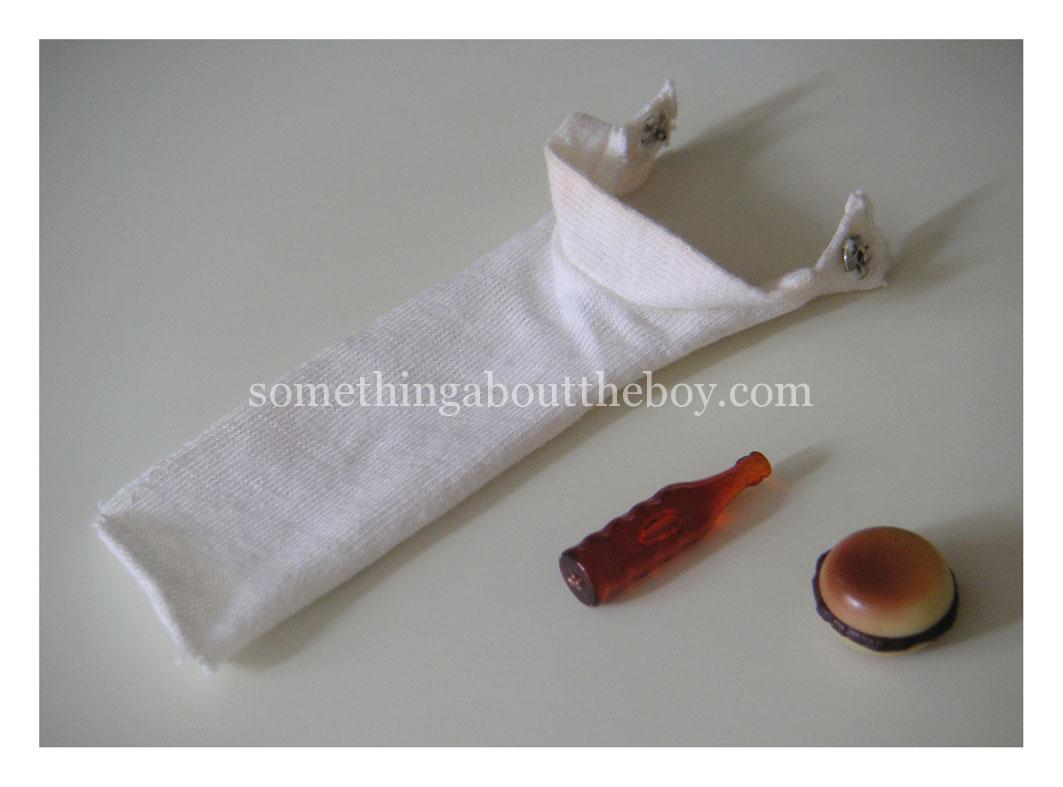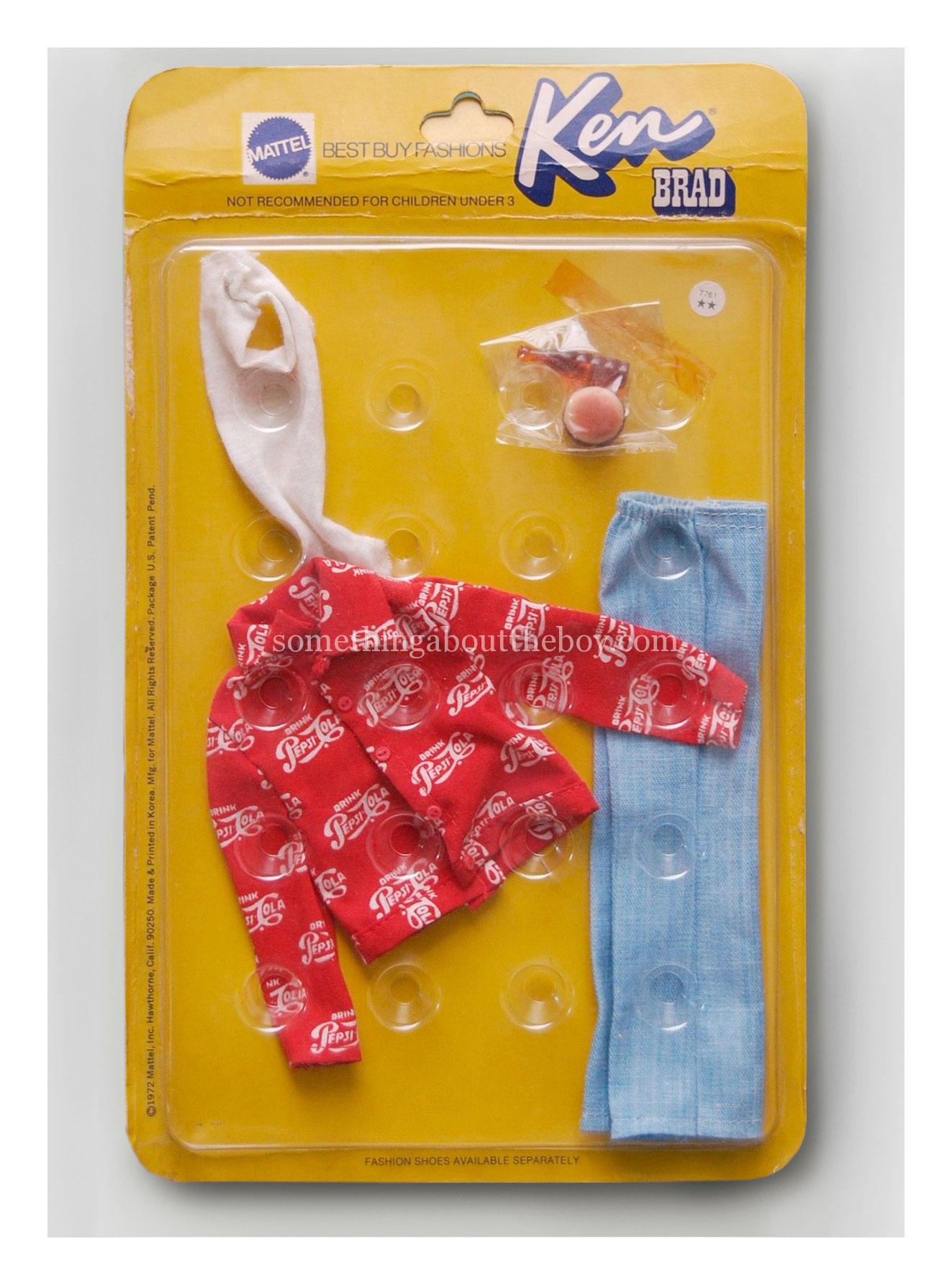 ---
BEST BUY FASHIONS #7762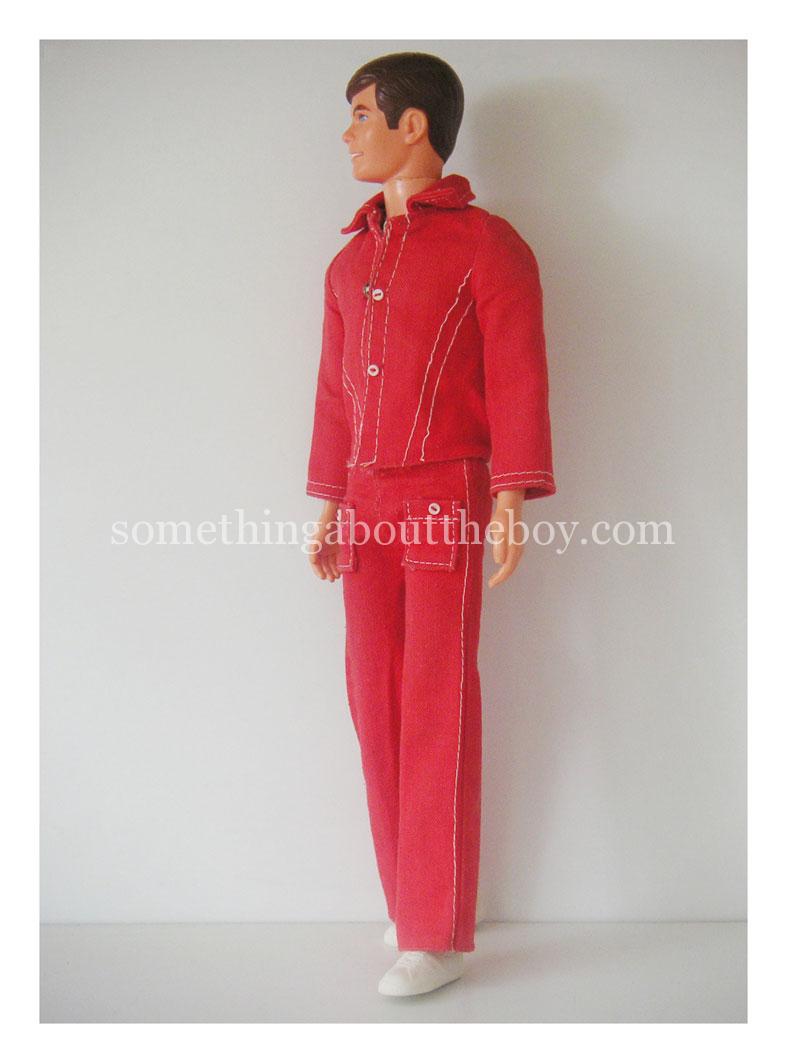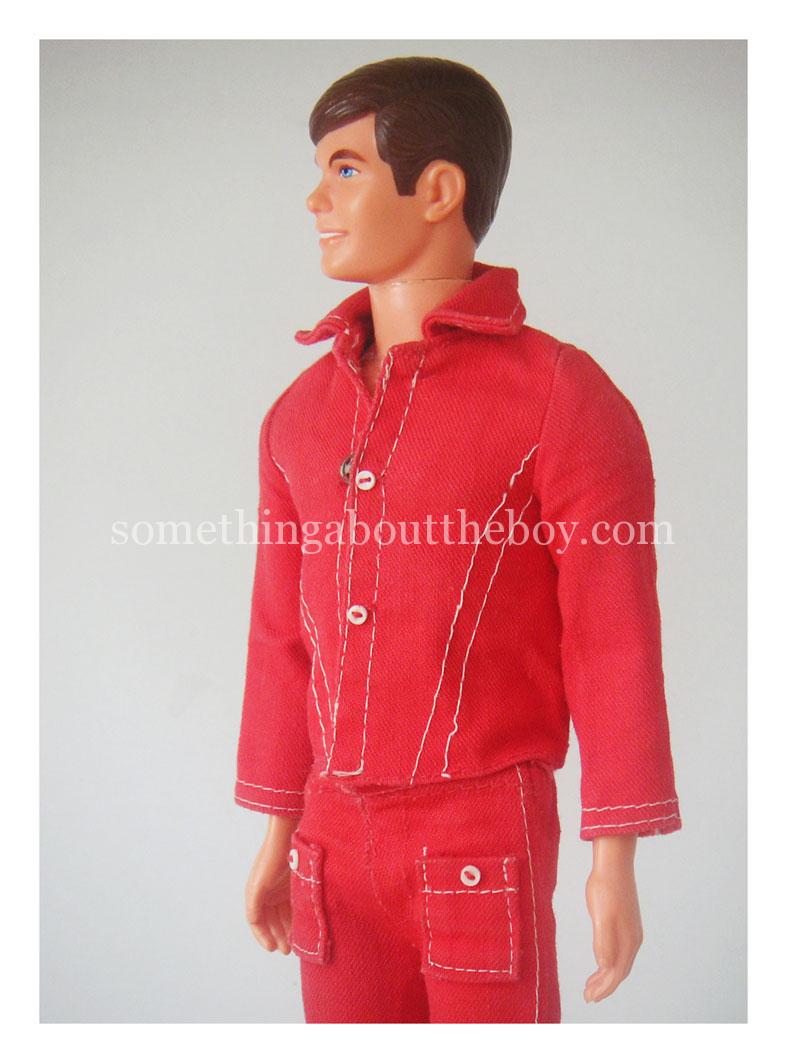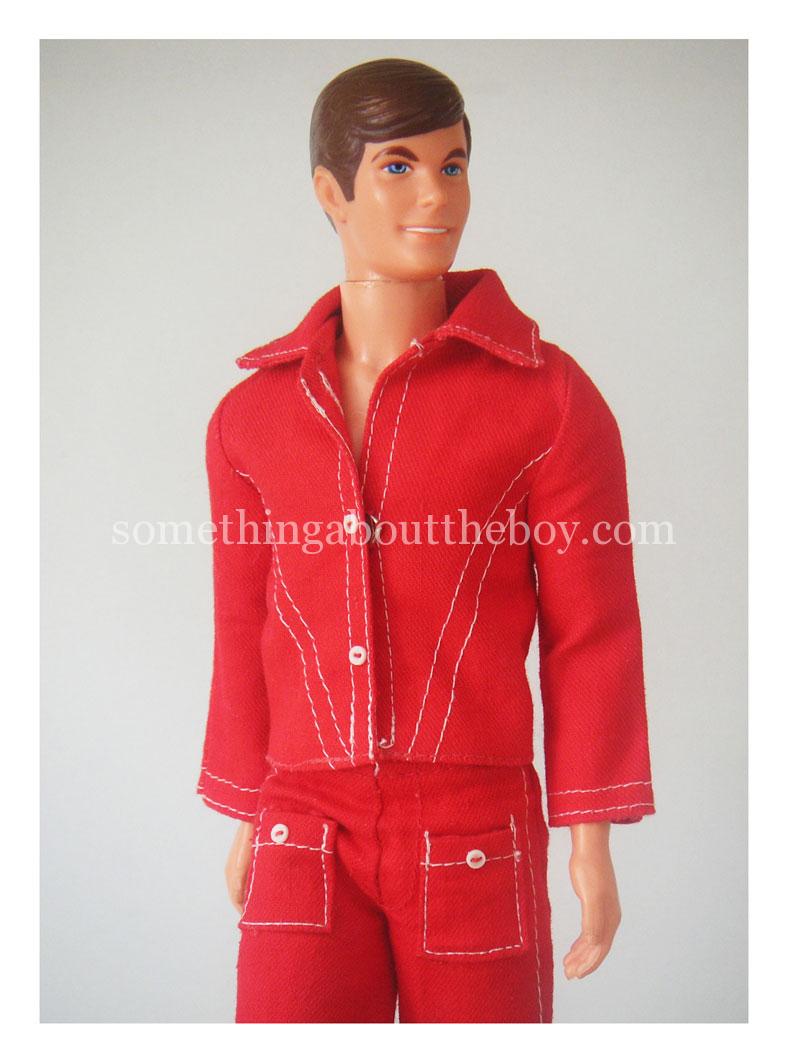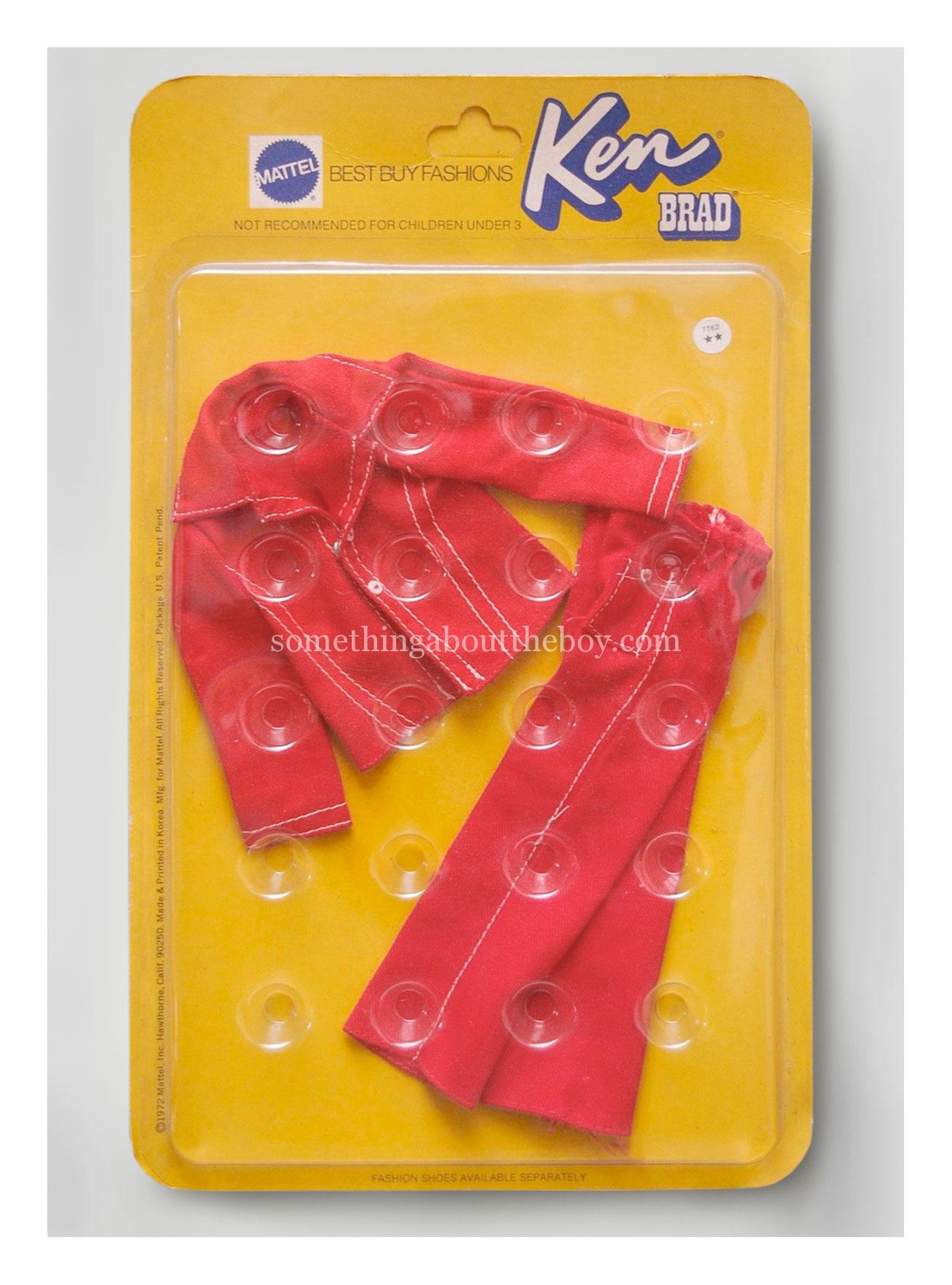 ---
BEST BUY FASHIONS #7763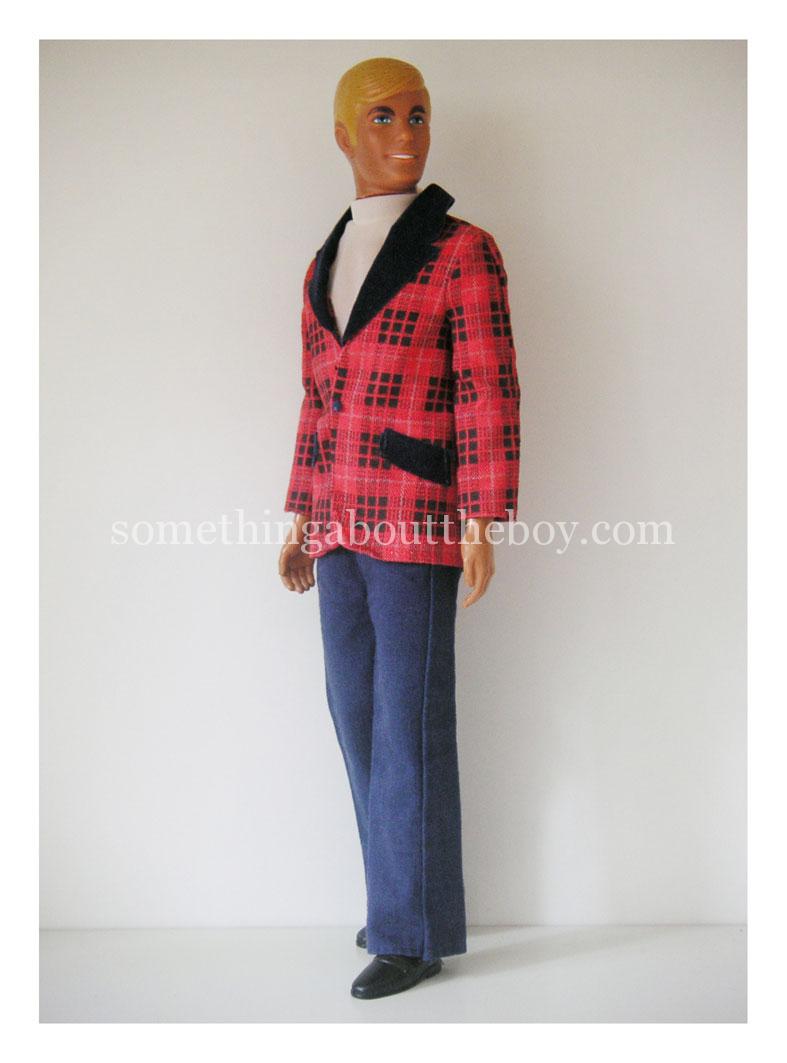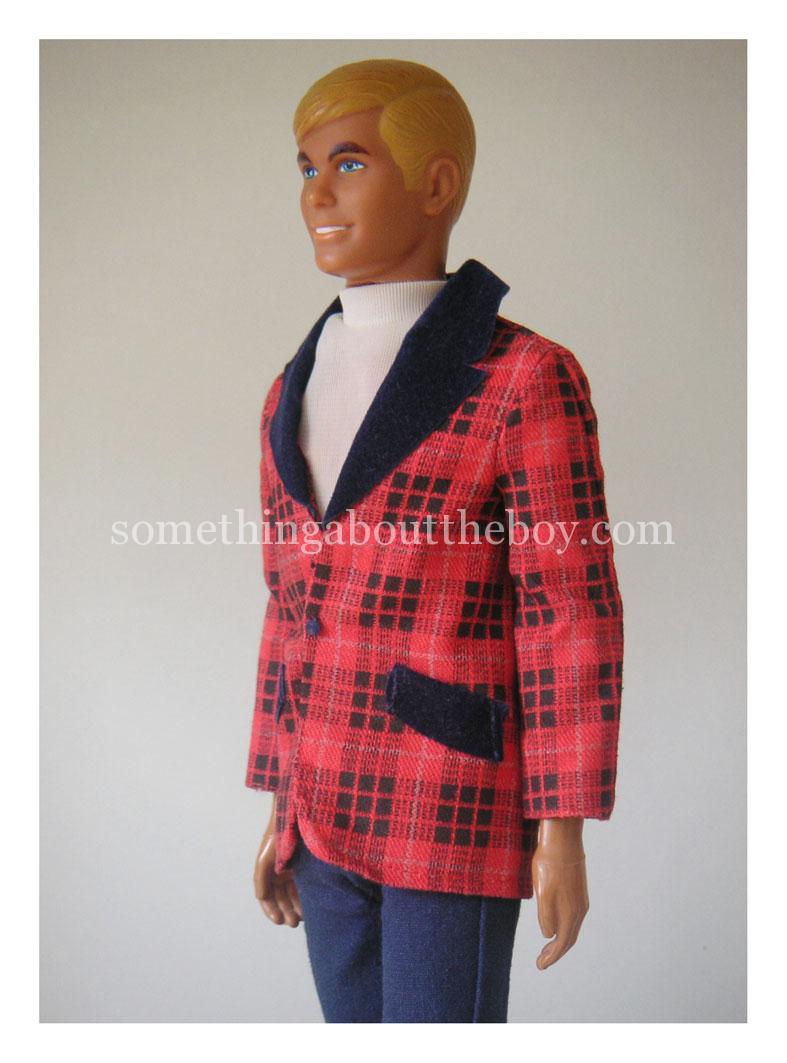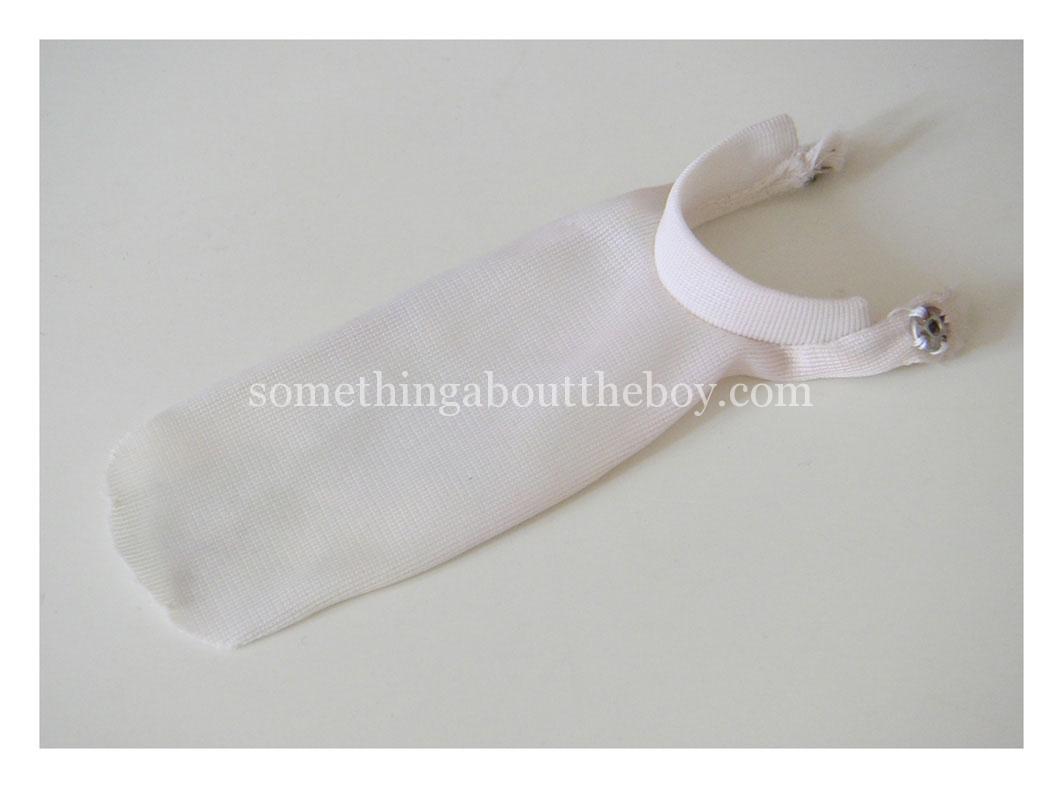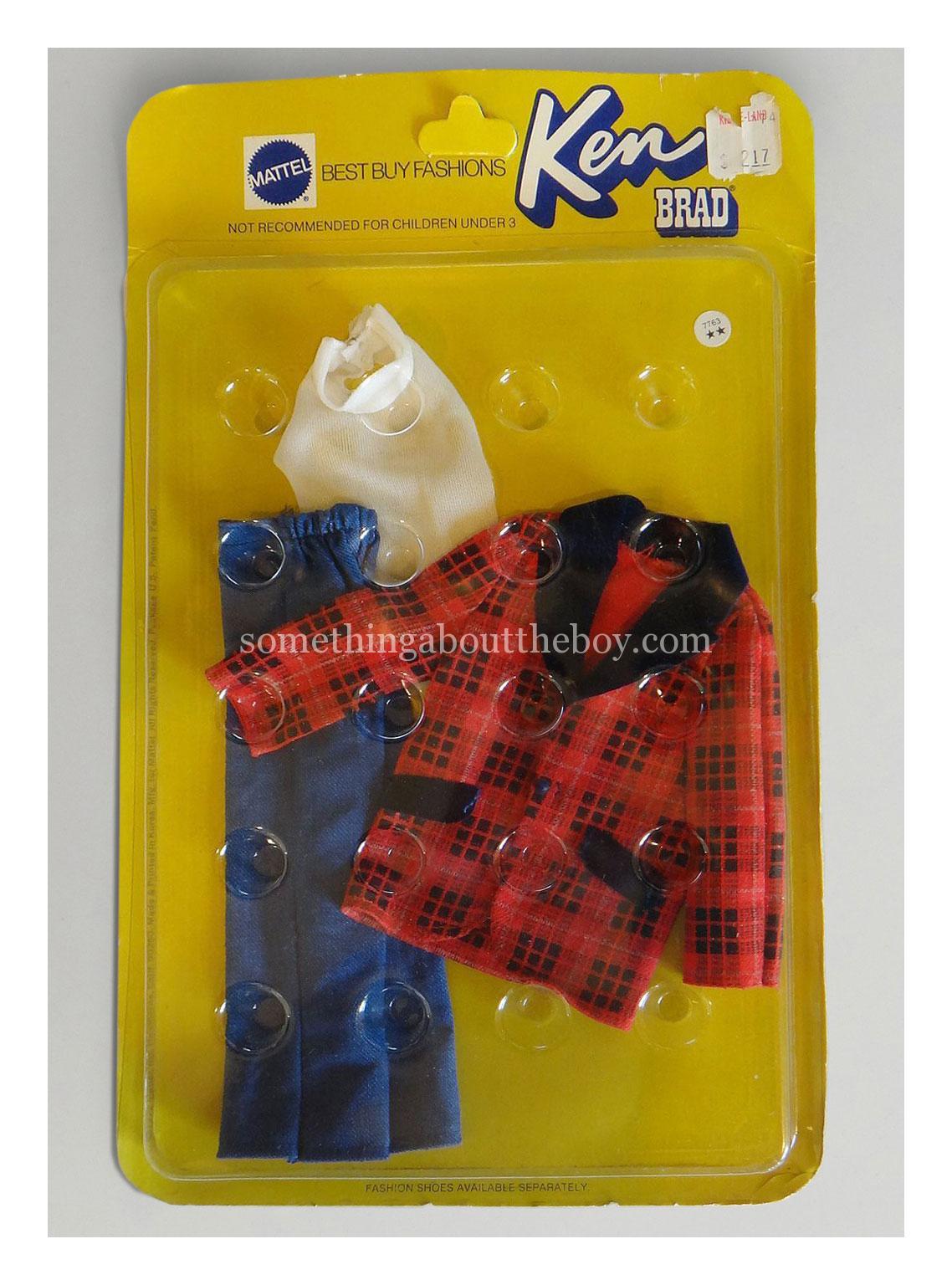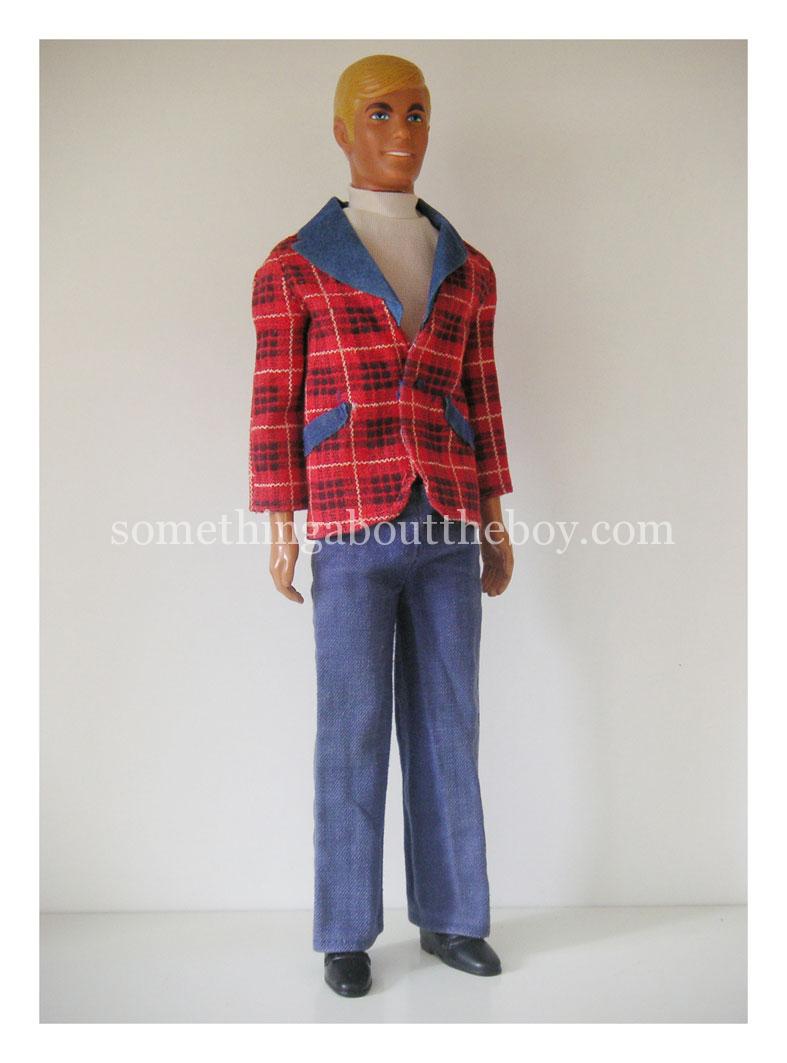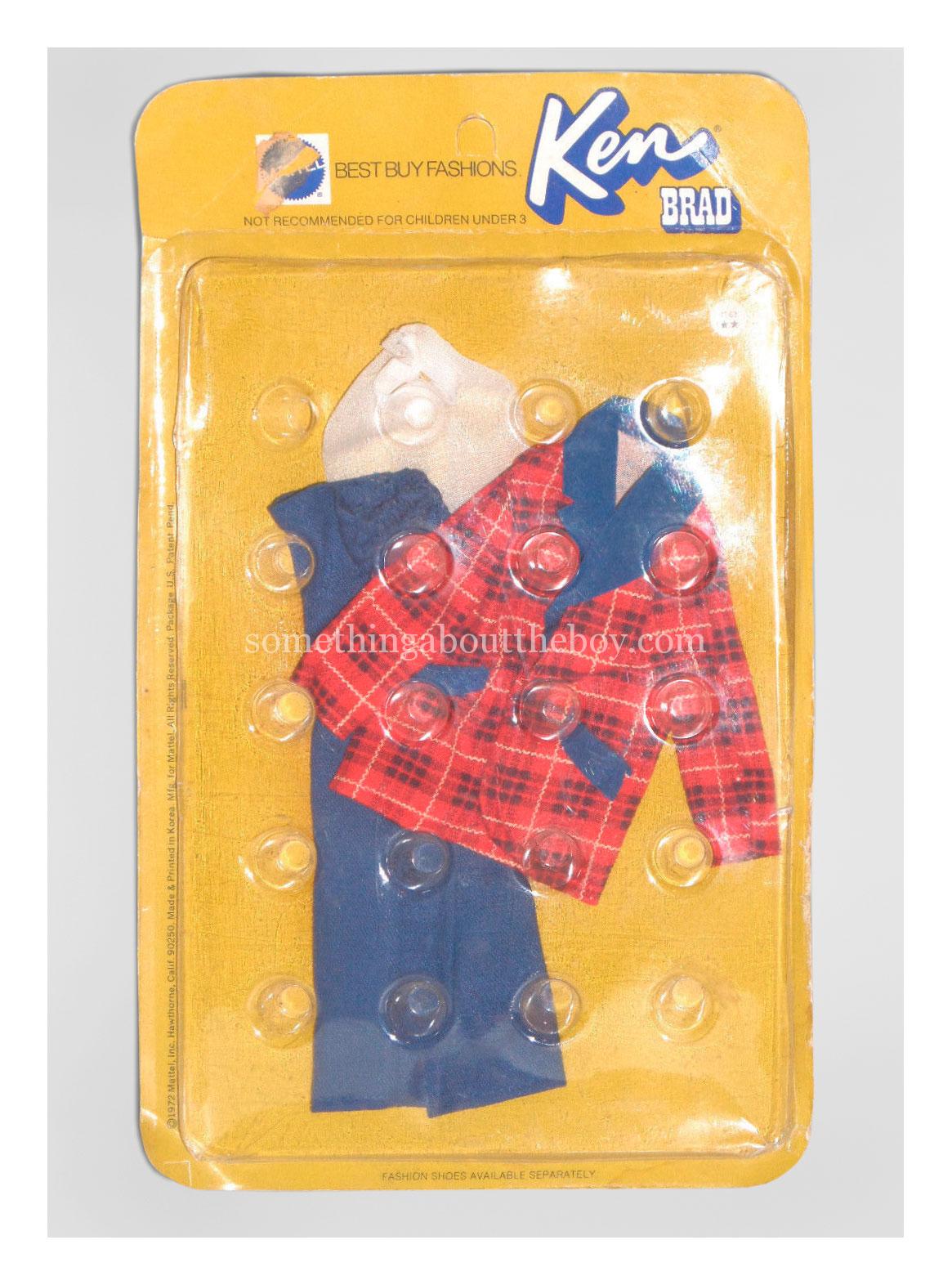 ---
SEARS EXCLUSIVE BEST BUY FASHIONS
The four outfits below are Sears exclusives. The first three belong to a series sold through the Wish Book as Wardrobe Builders clothing for Barbie and friends.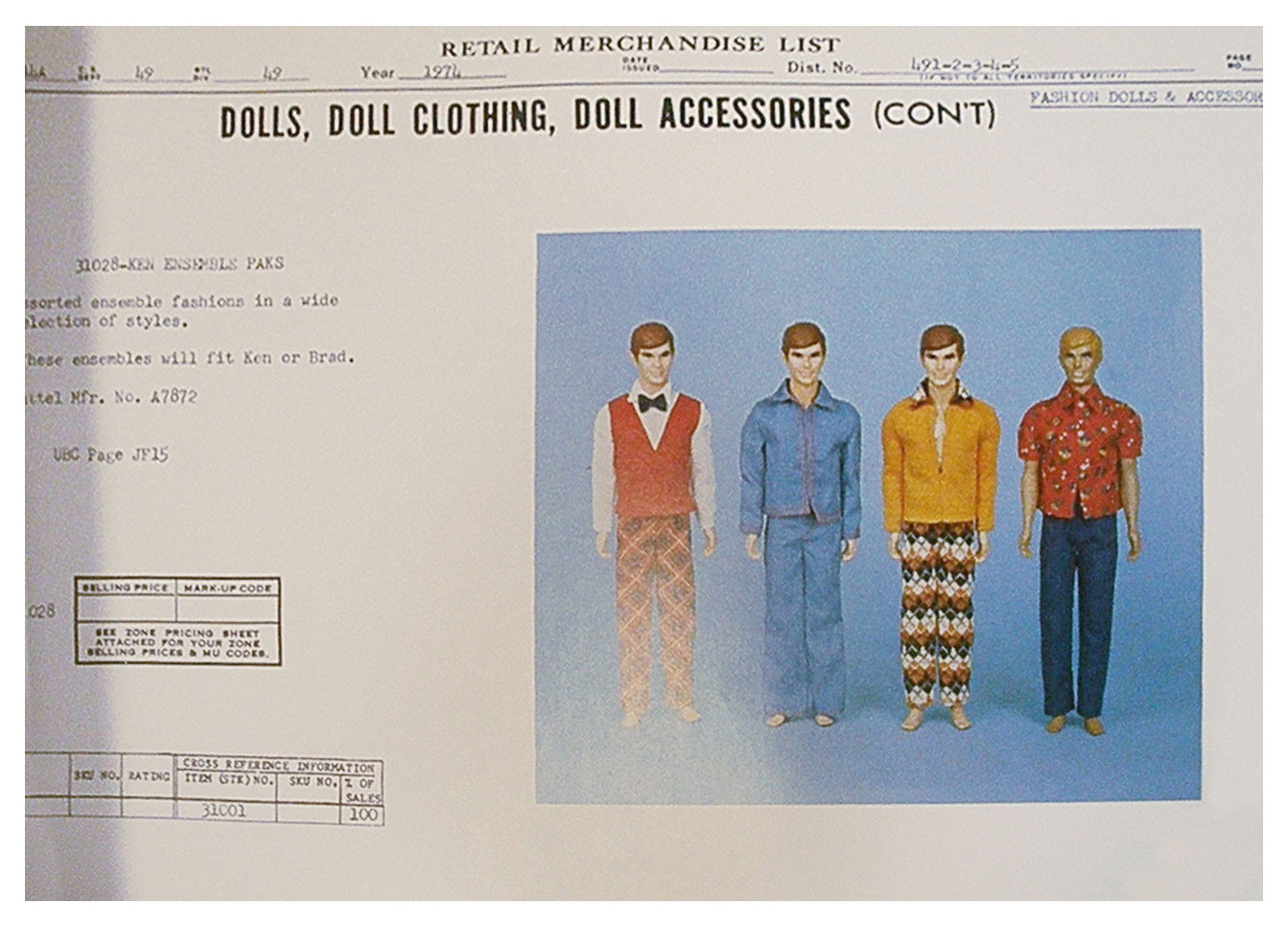 You could also buy them individually, as Best Buy Fashions, in Sears stores. The above page is from a 1974 Sears store arrangement guide, and shows the fourth outfit available. I have never seen it MOC, so can only guess that the code number could be #7872 (referenced on page).
BEST BUY FASHIONS #7869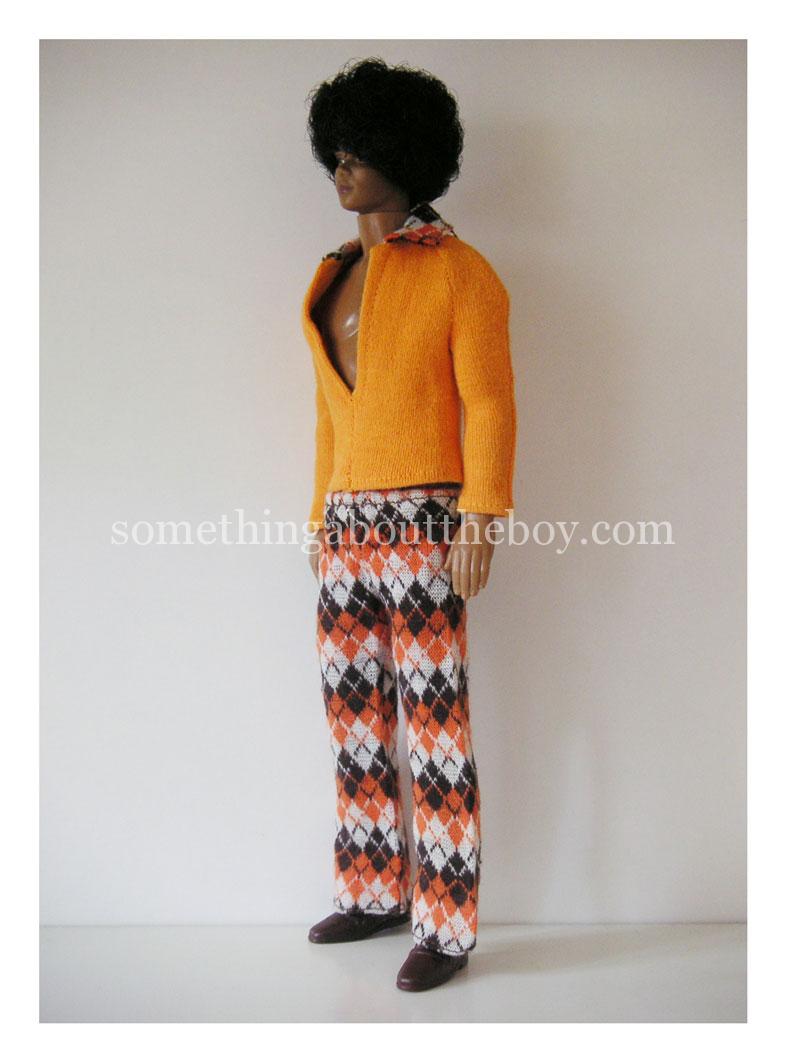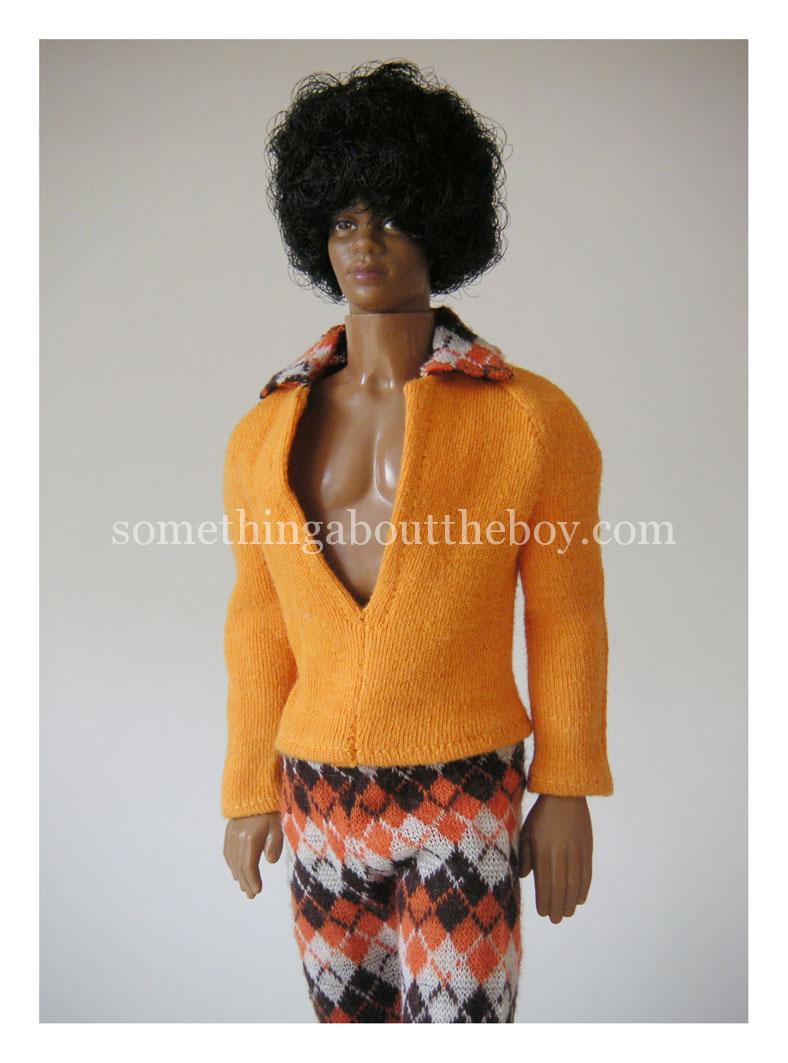 ---
BEST BUY FASHIONS #7870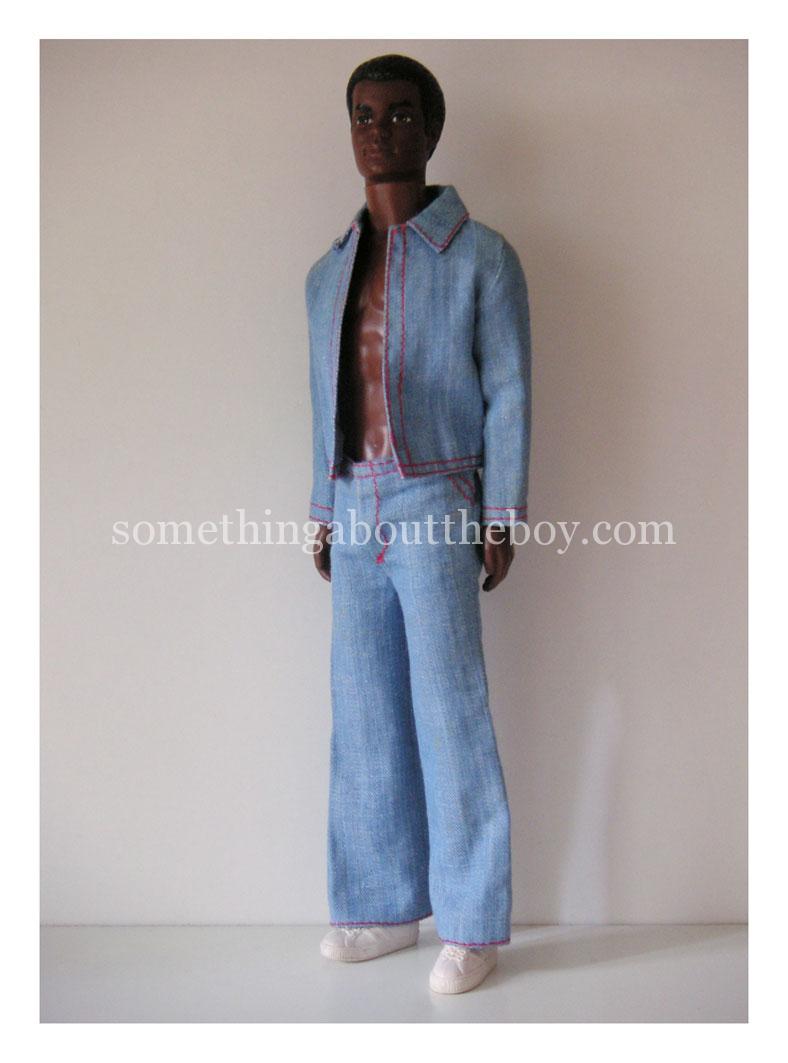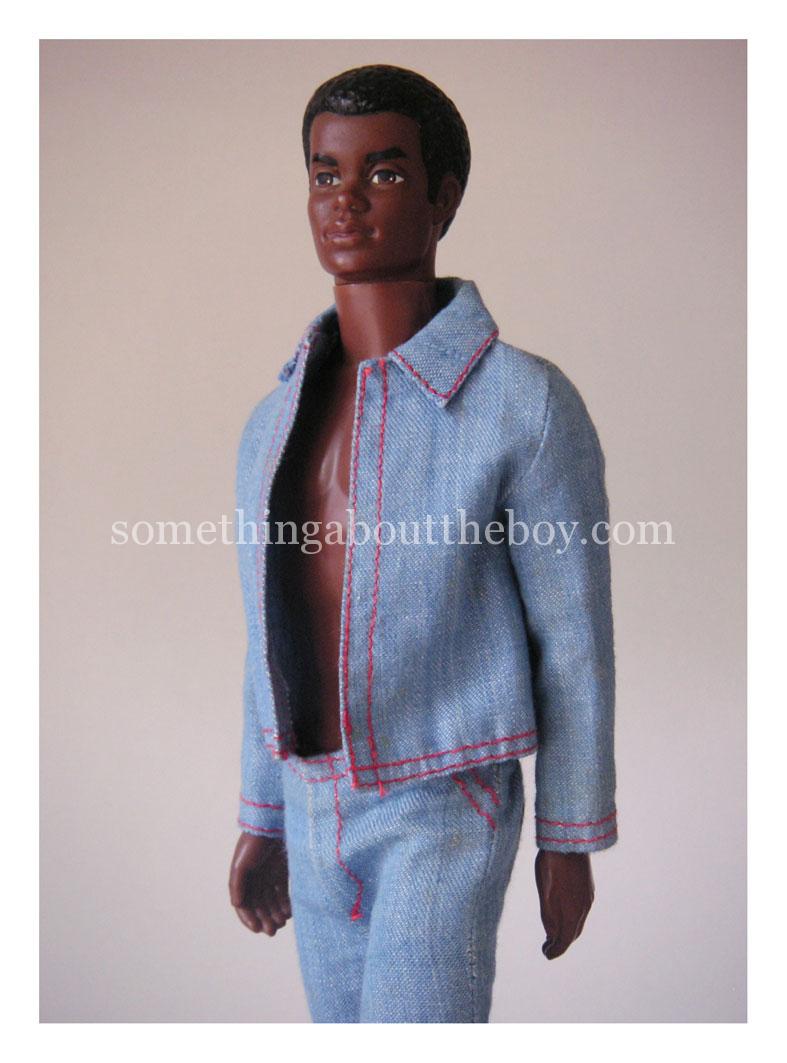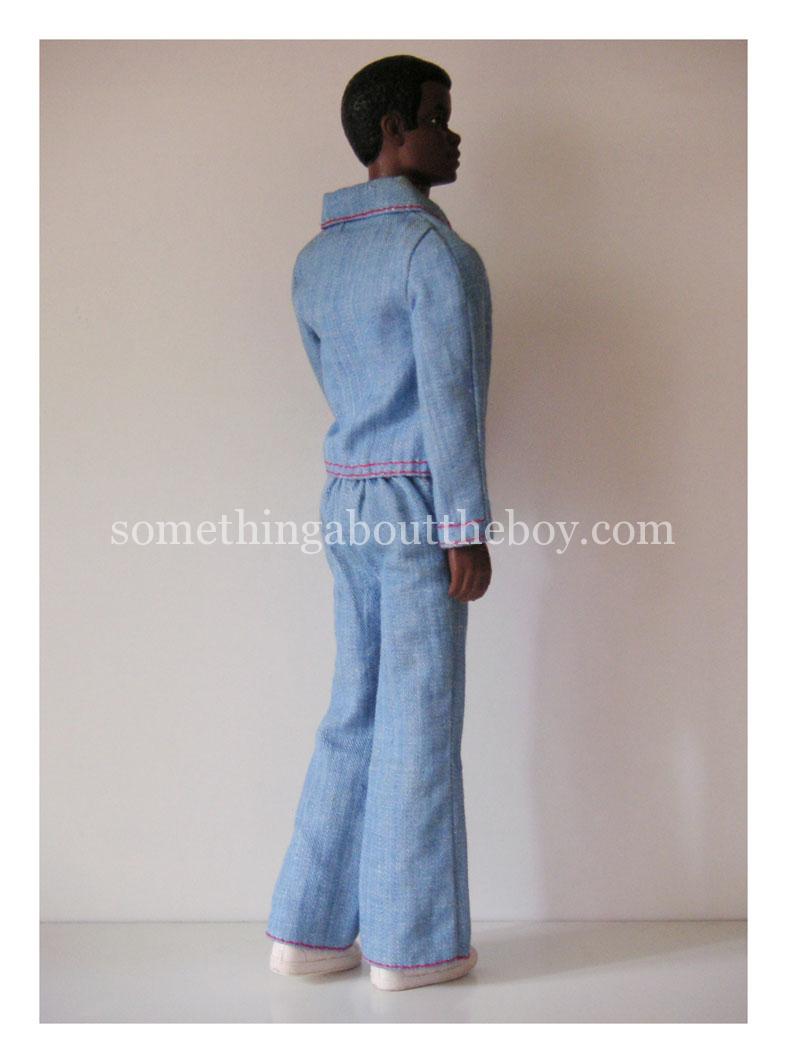 ---
BEST BUY FASHIONS #7871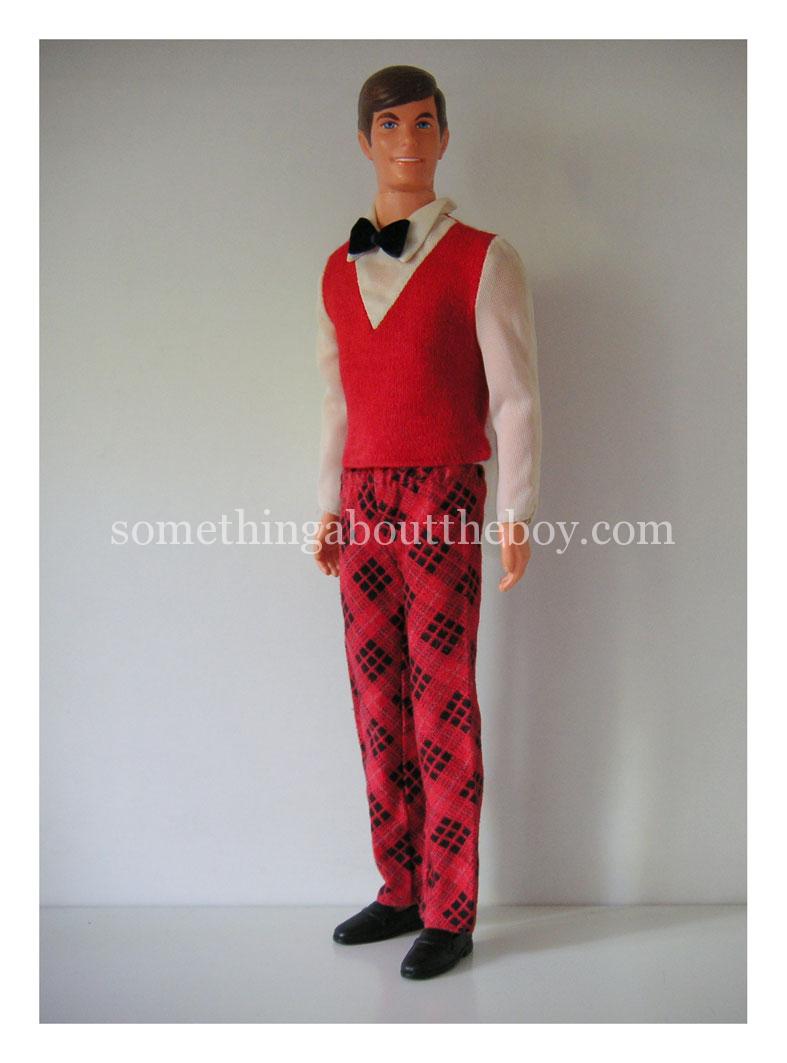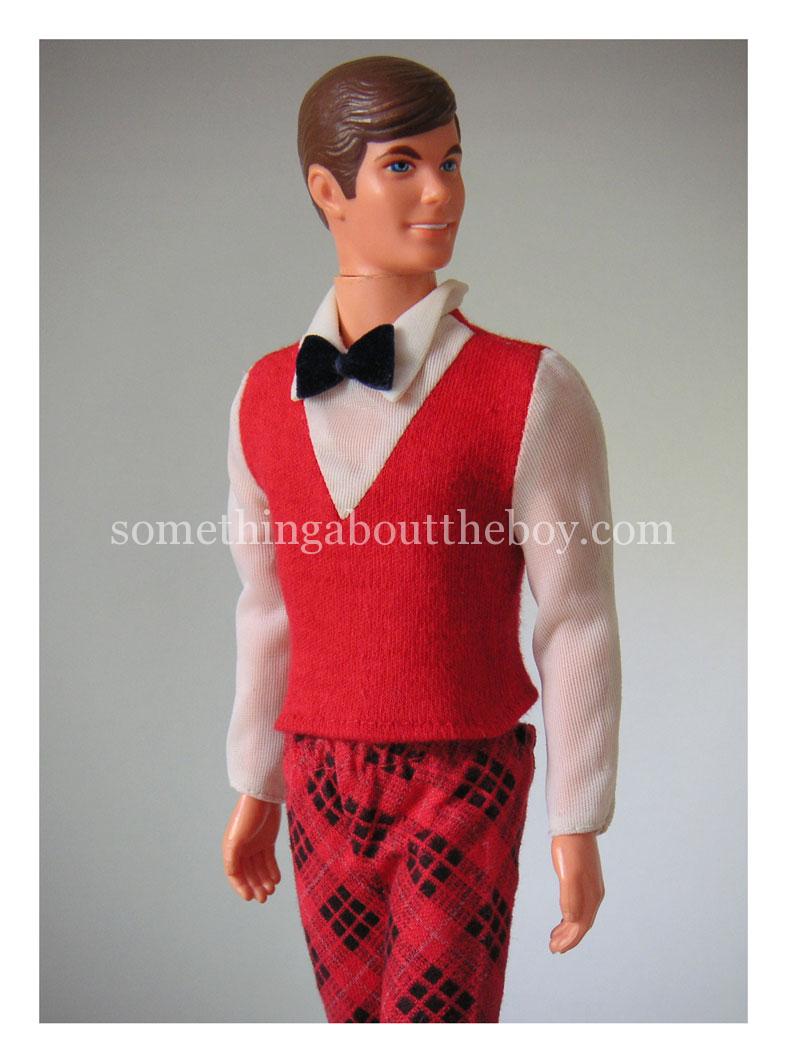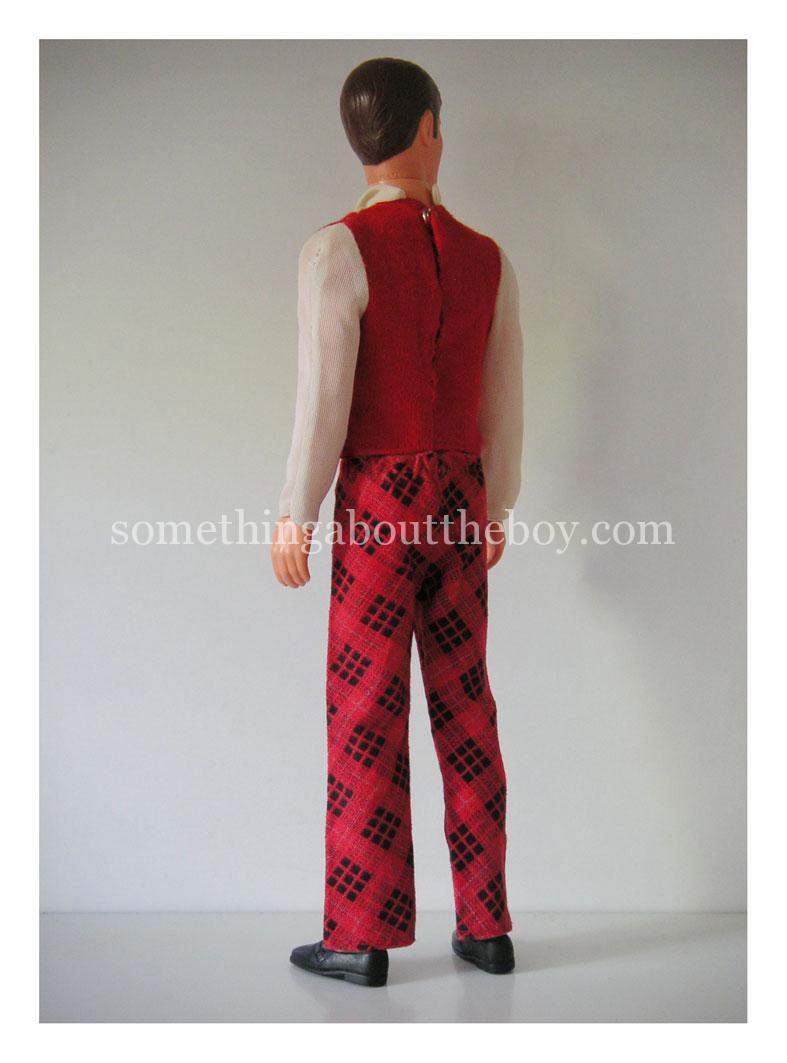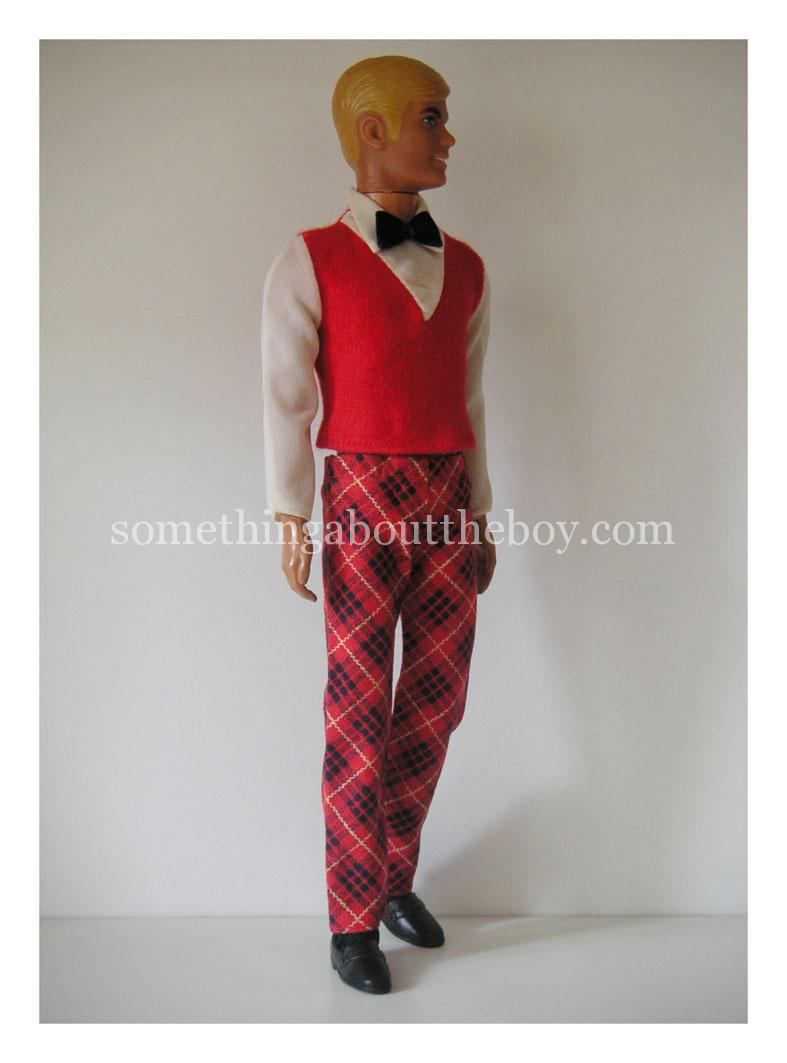 ---
BEST BUY FASHIONS #7872
---
GET-UPS 'N GO / FASHION ORIGINALS

GET-UPS 'N GO Suited for a handsome groom! / FASHION ORIGINALS #7836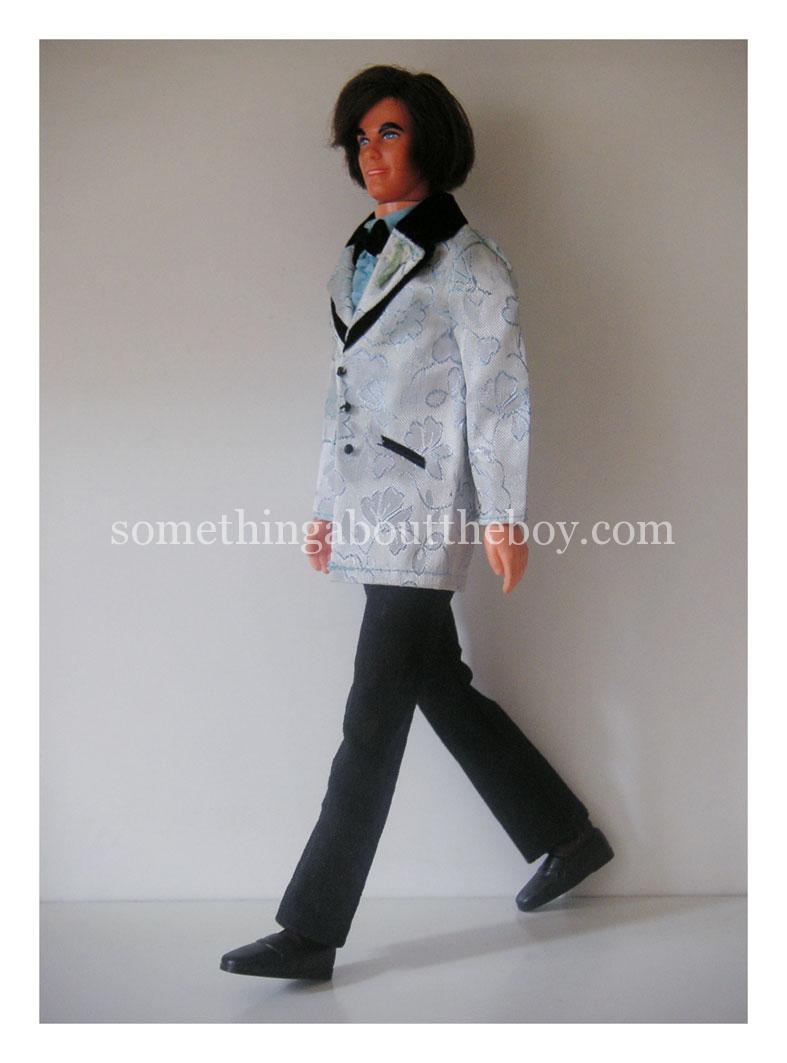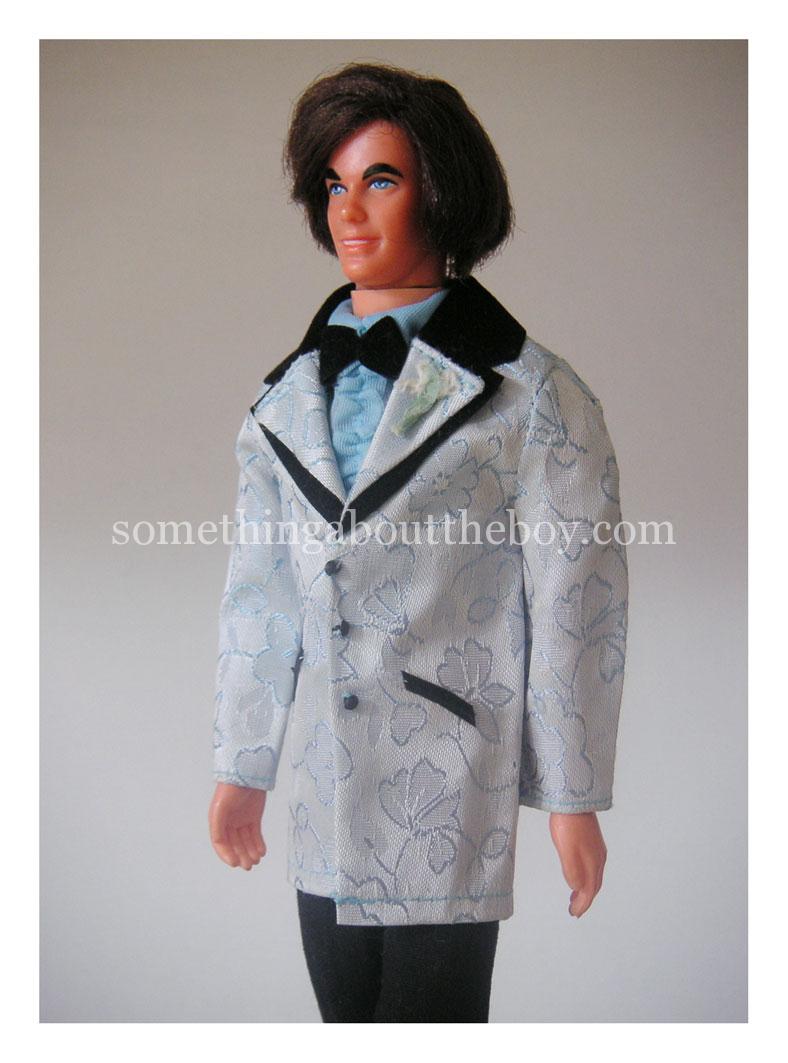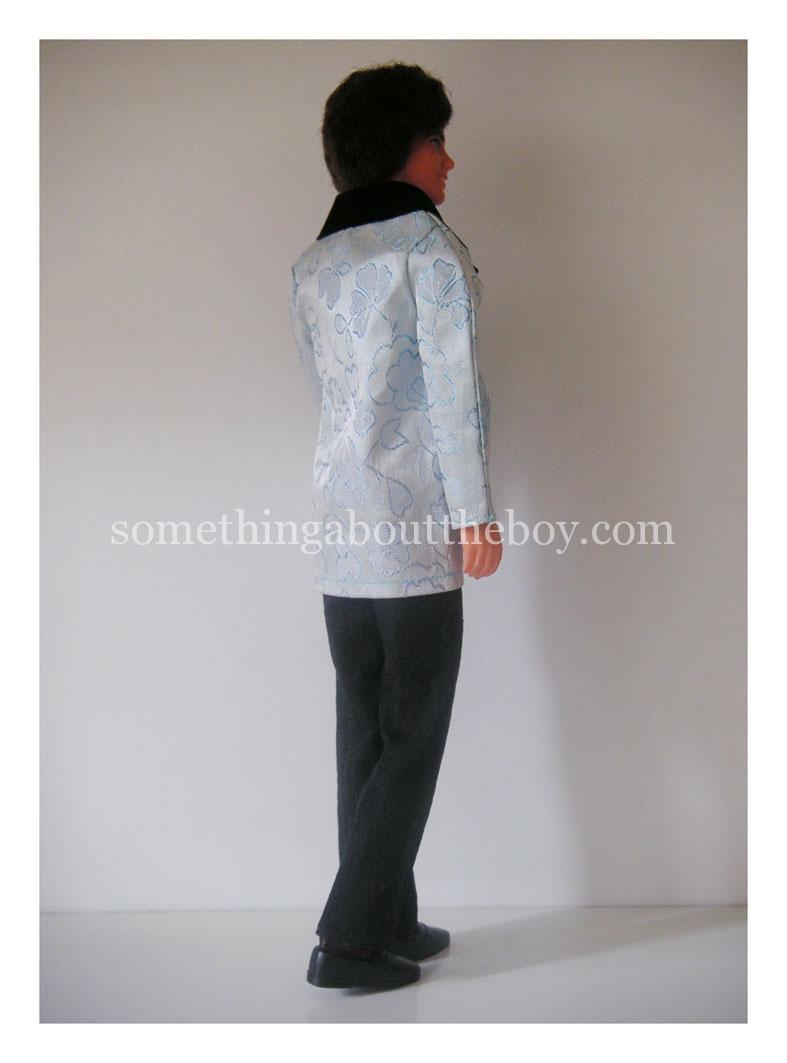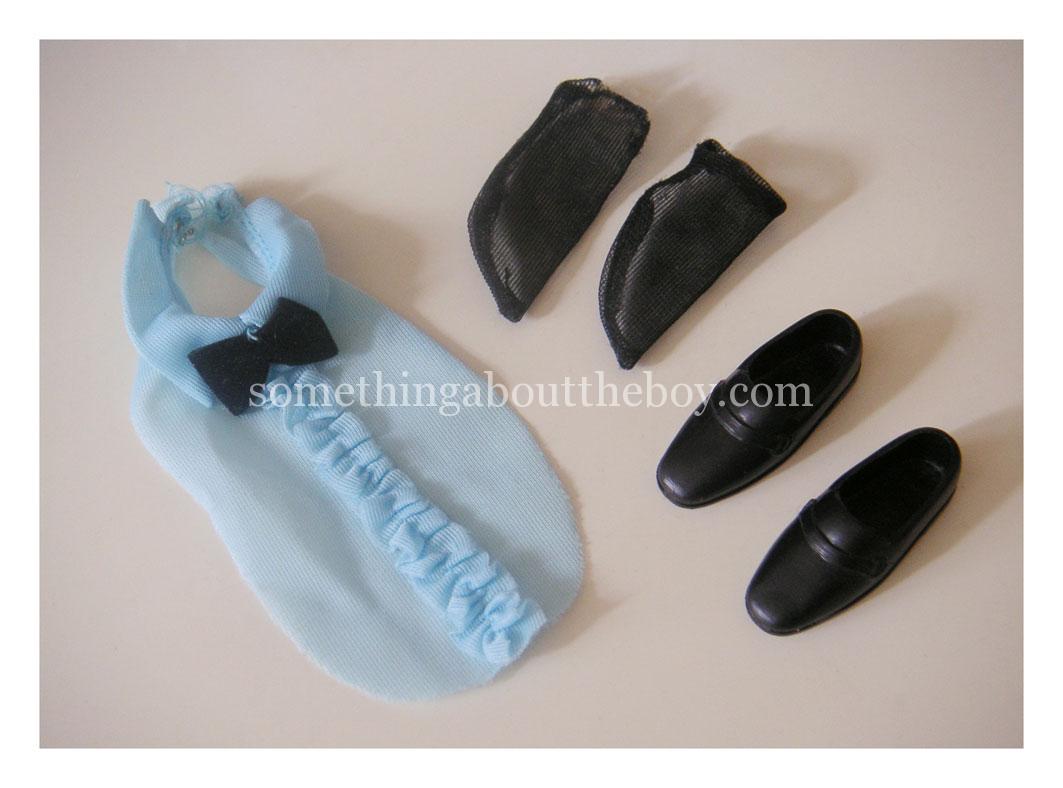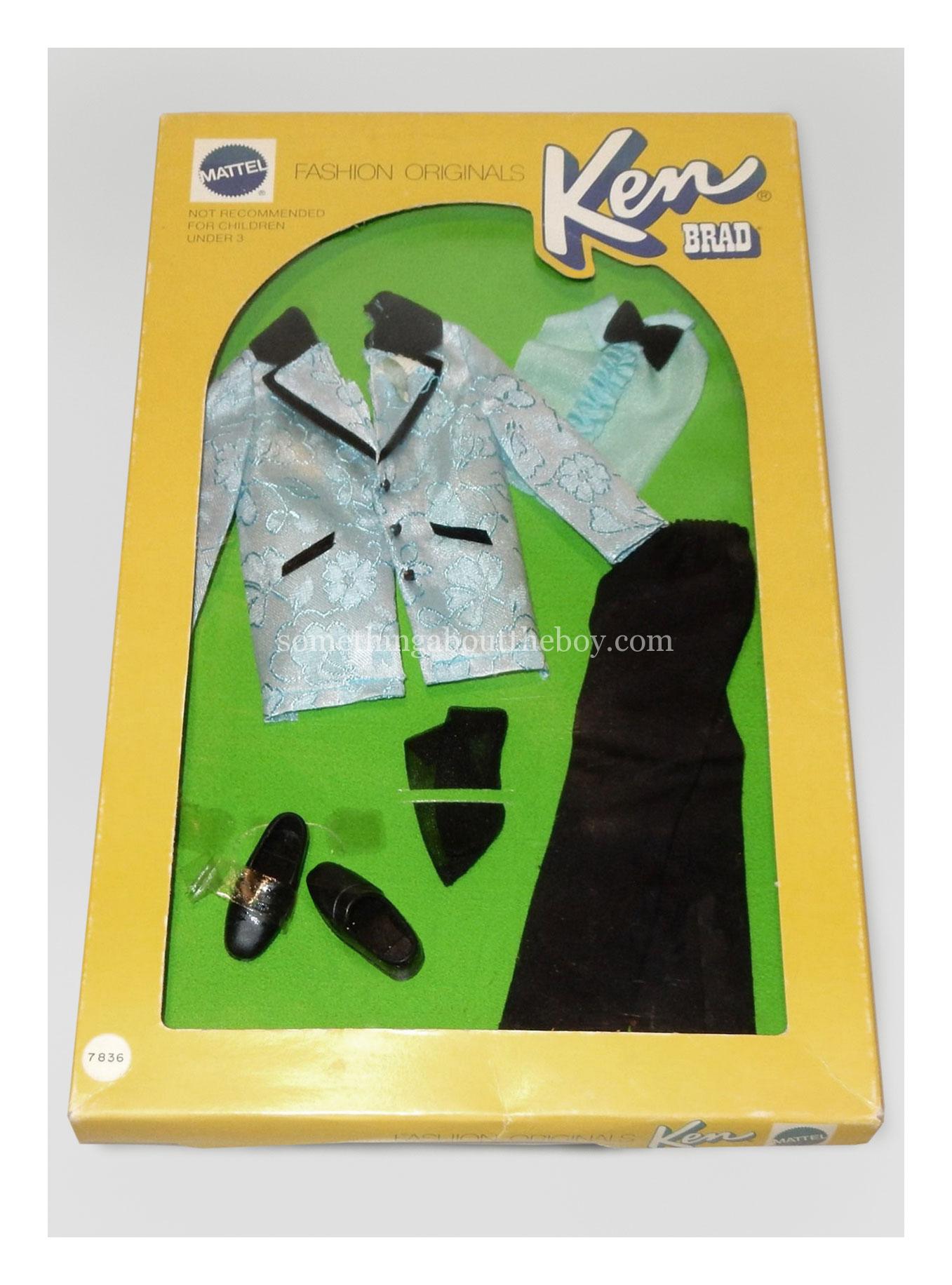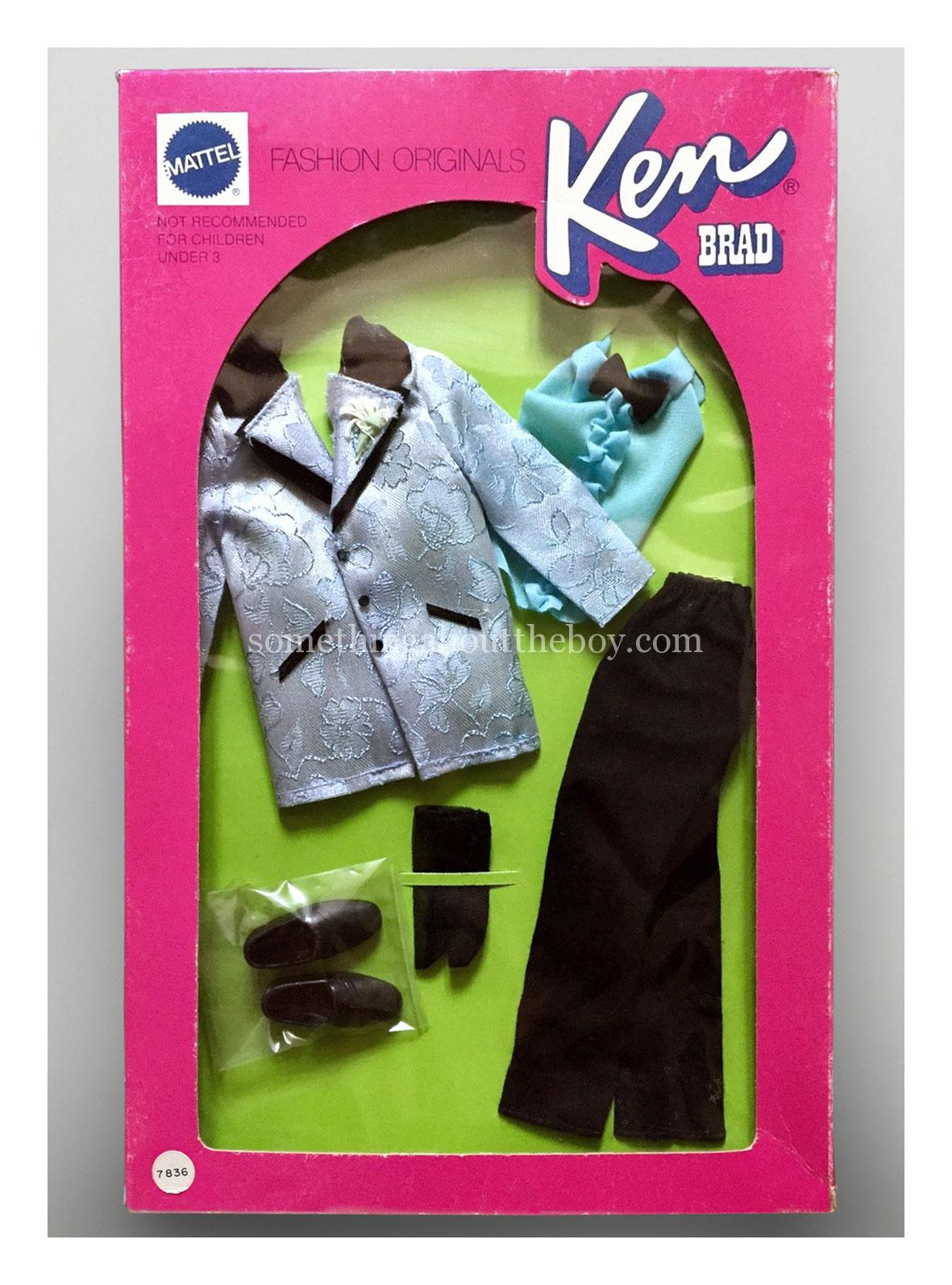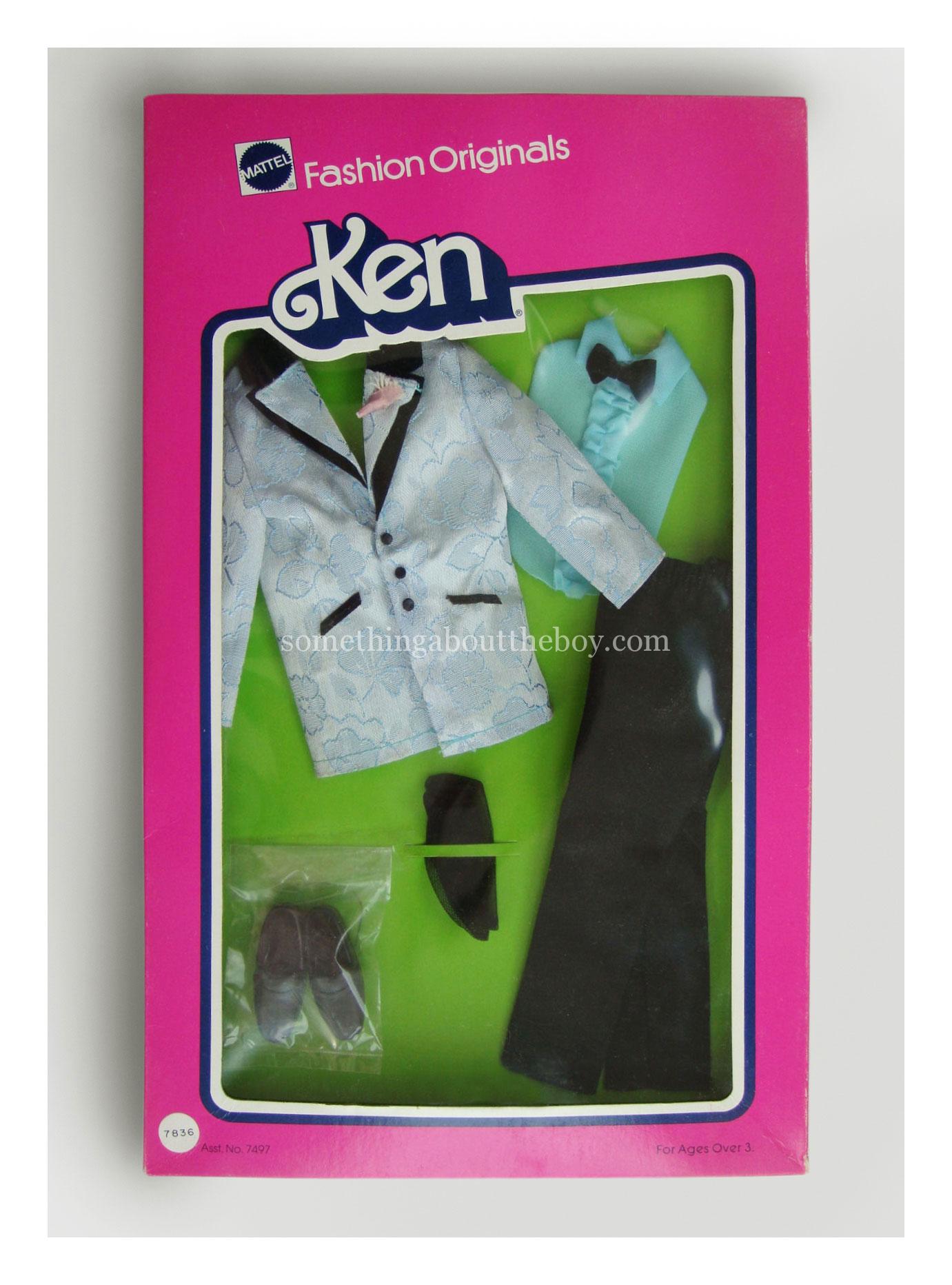 This champagne colour jacket is almost certainly a variation. The colour is totally even, on front, reverse and inside, even in the sleeves. If it were a blue one which had faded or been sun-bleached, the inside would probably still be blue.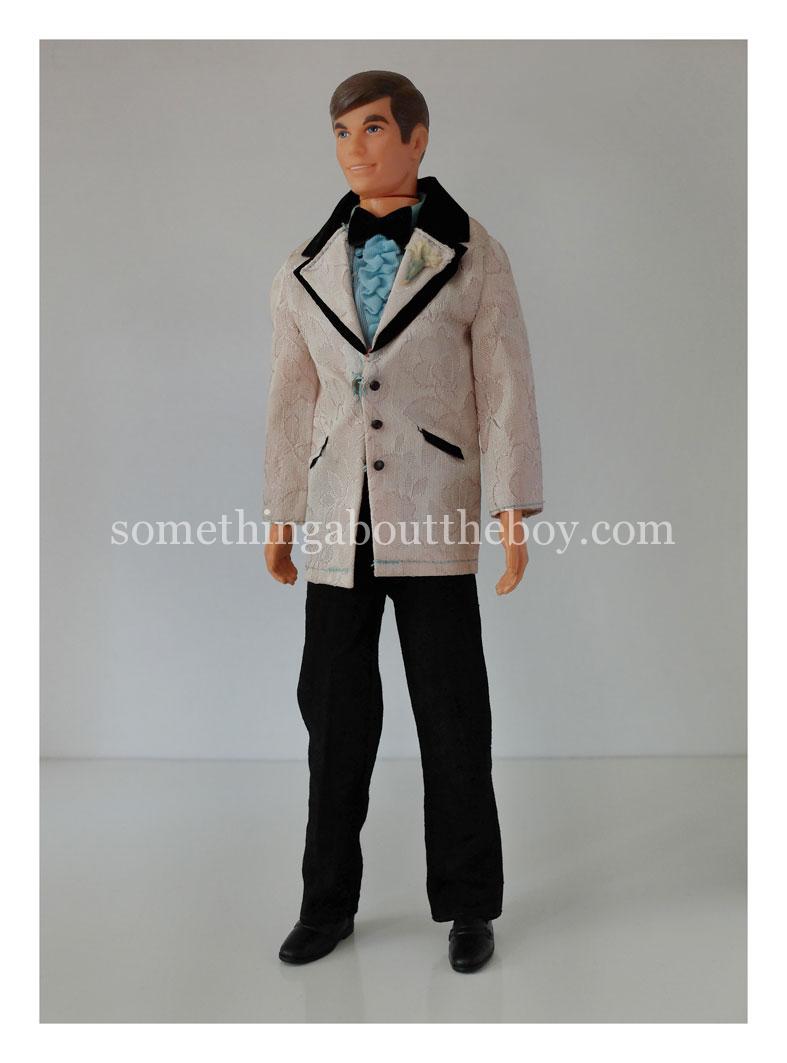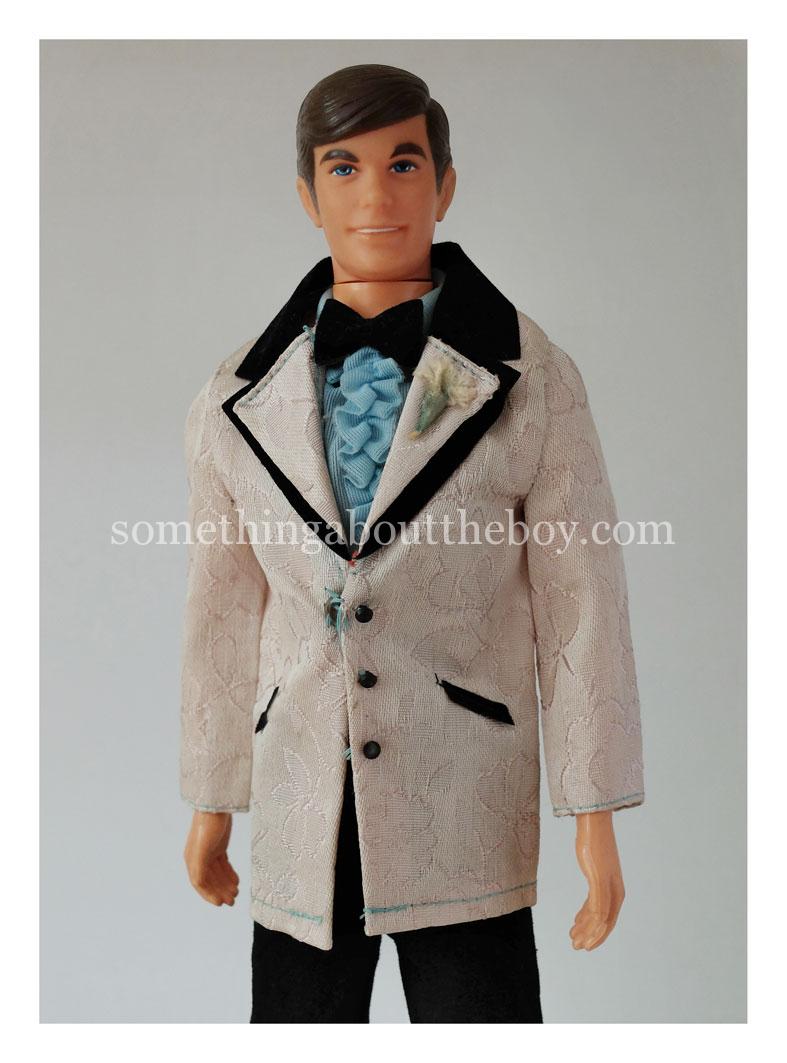 ---
Pepsi apparently went out of favour shortly after Best Buy Fashions #7761 was produced, so Mattel dyed their stock-pile of Pepsi-print fabric black, and used it for the #7836 tuxedo slacks. It wasn't used for every pair, but many of them. If you turn the slacks inside-out and have a look under a good light, you can still see the Pepsi-Cola print.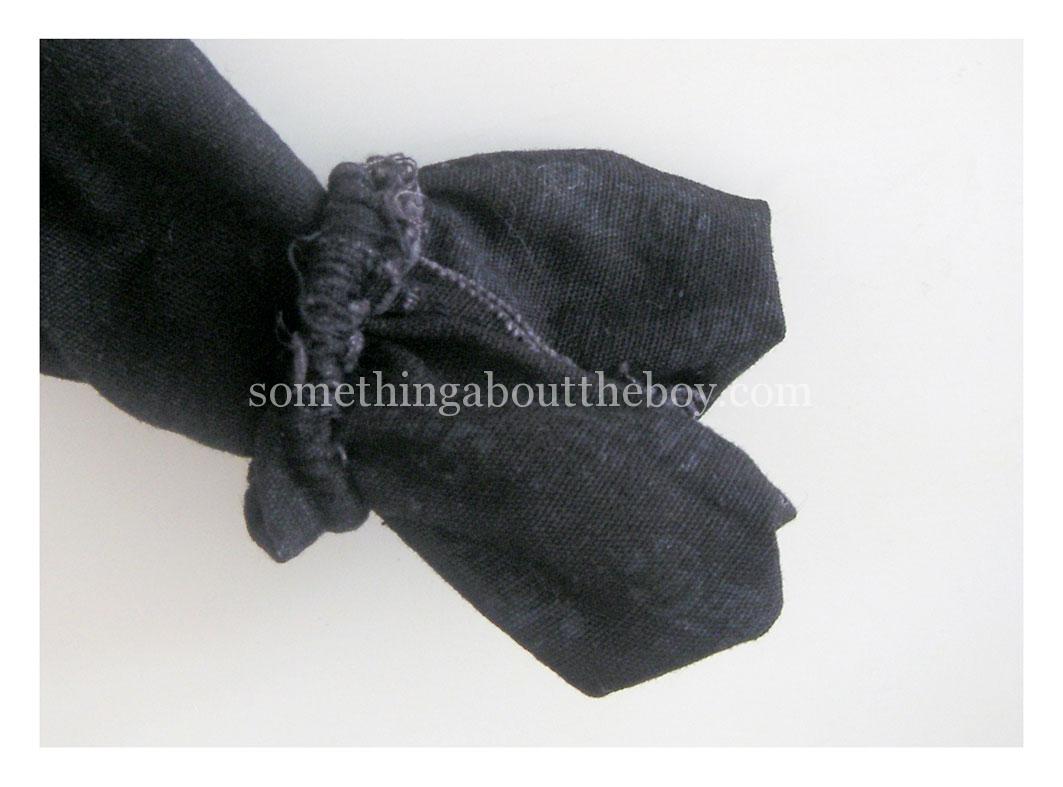 ---
GET-UPS 'N GO Tennis gear set to score! / FASHION ORIGINALS #7837
Between 1974 and 1978 the Get-Ups 'N Go tennis outfit was also sold together with the matching Barbie outfit as an exclusive Montgomery Ward mail order set #7949. They came in a plain brown stamped cardboard box.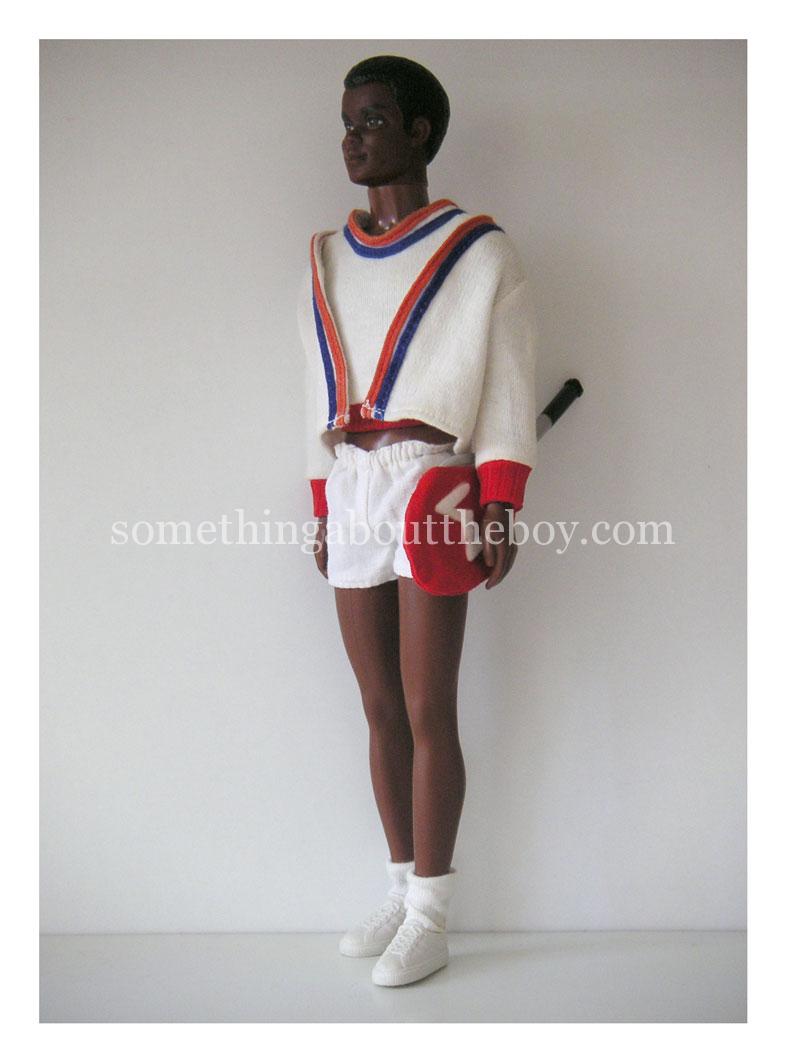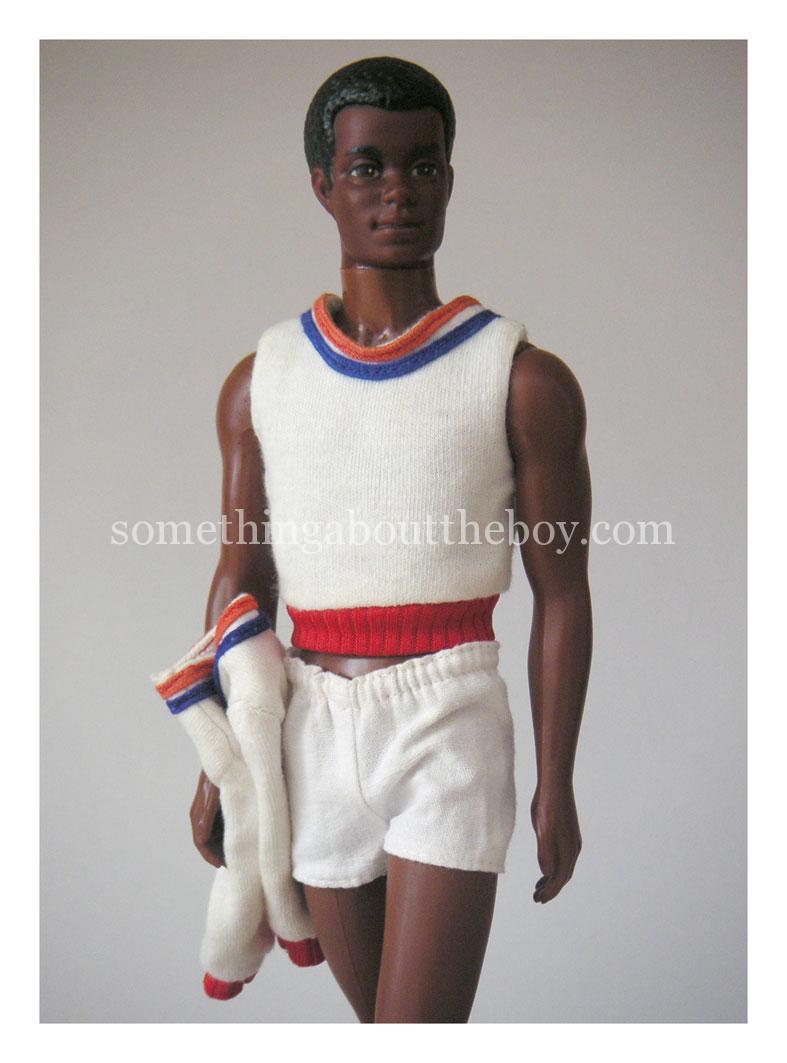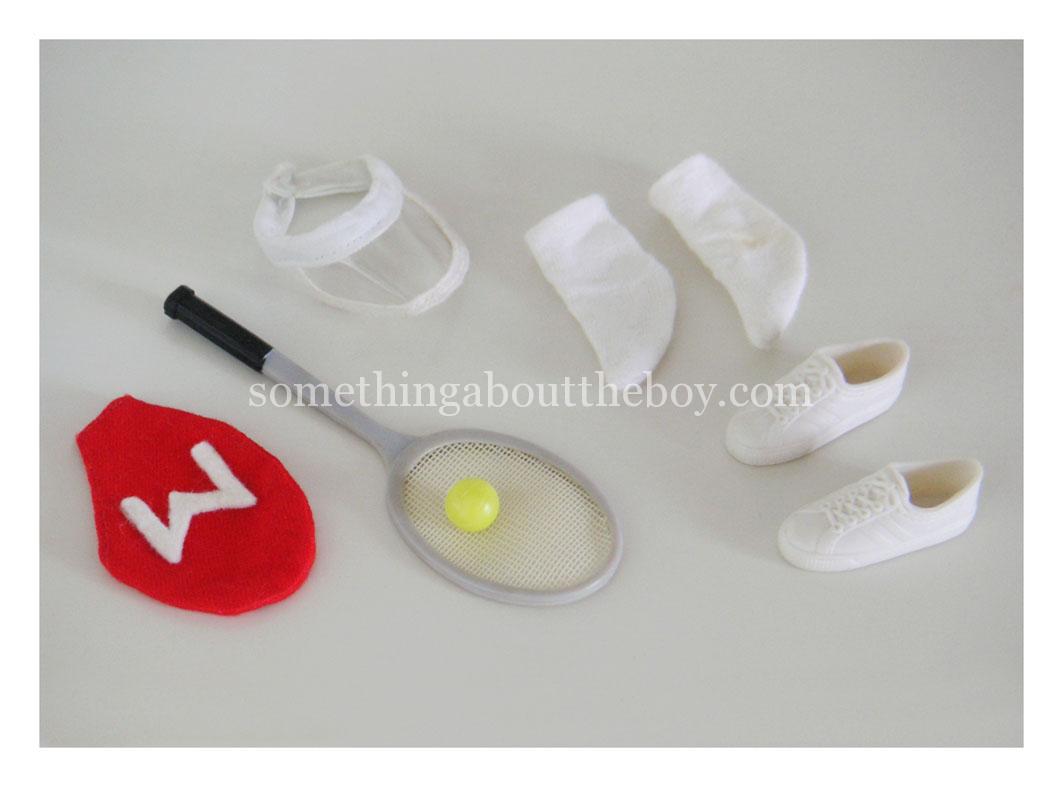 ---
GET-UPS 'N GO Smoothly styled for business days! / FASHION ORIGINALS #7838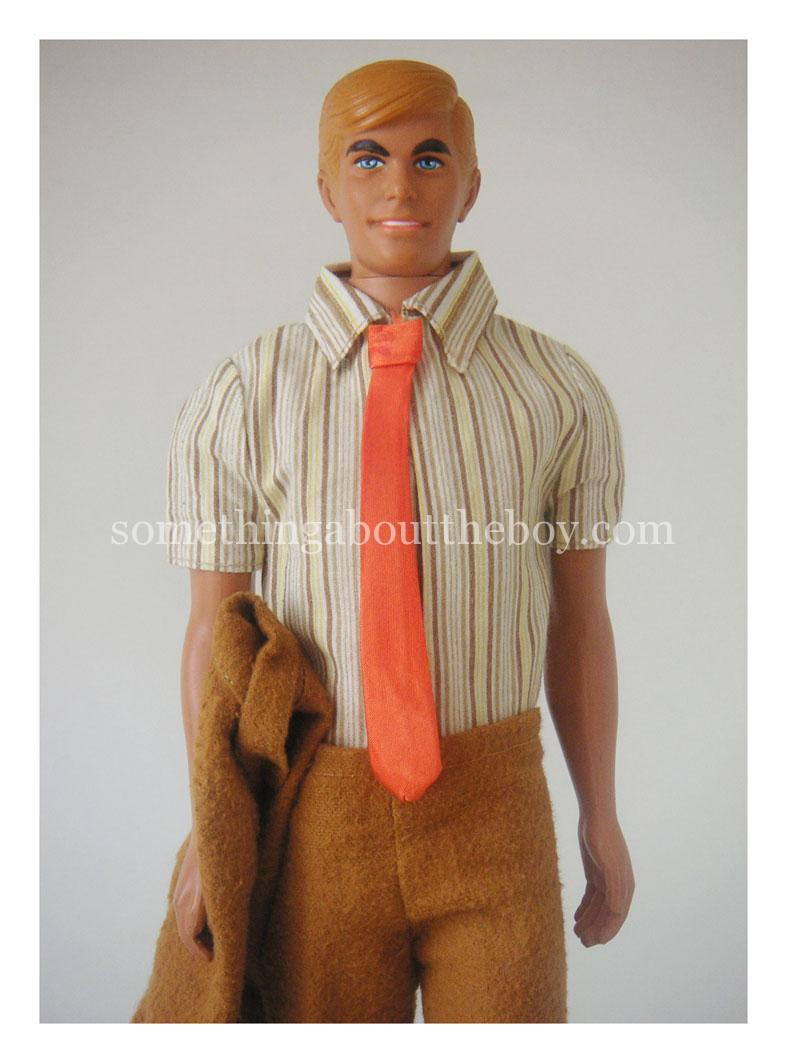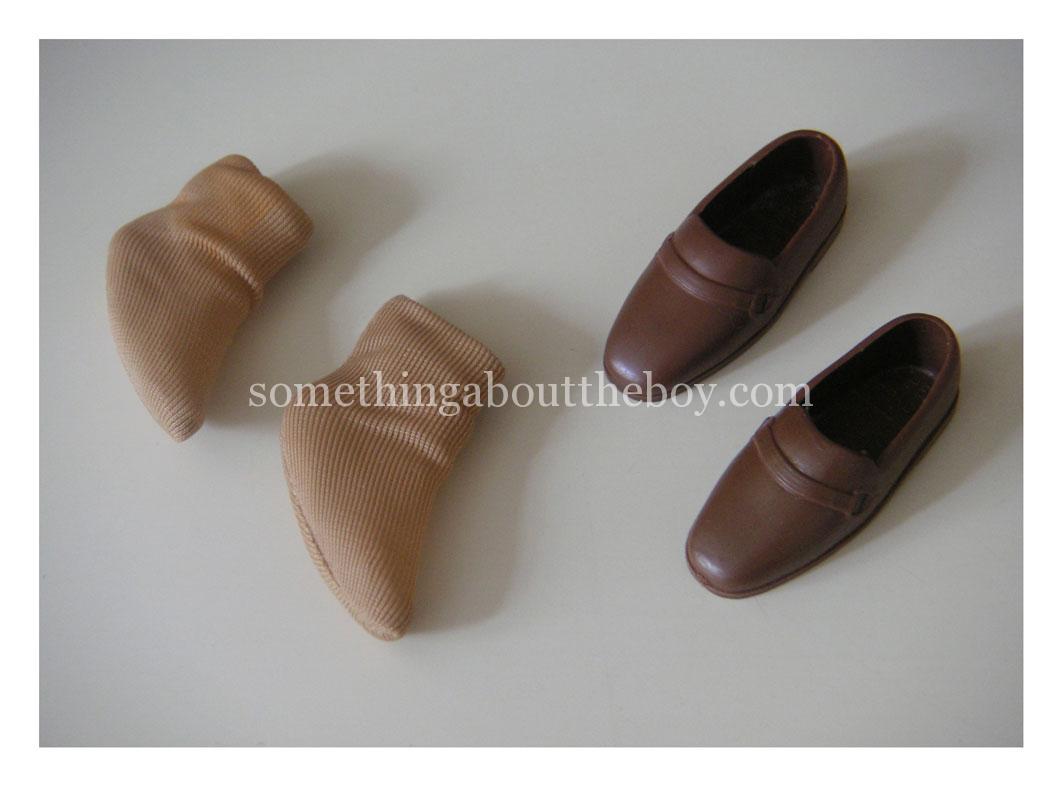 ---
MONTGOMERY WARD EXCLUSIVE MOD HAIR KEN #7234
There was also a Mod Hair Ken gift set, available exclusively through the Montgomery Ward Christmas catalogue from 1974-6. He had his regular stick-on facial-hair sheet, but instead of his usual outfit, he came with the #7836 tuxedo. He was packaged in a plain brown cardboard box. Although not mentioned in the Montgomery Ward catalogue, some sources say he also came with a pair of red shorts like Sun Set Malibu Ken, and I have certainly seen a couple of versions for sale online which included the shorts.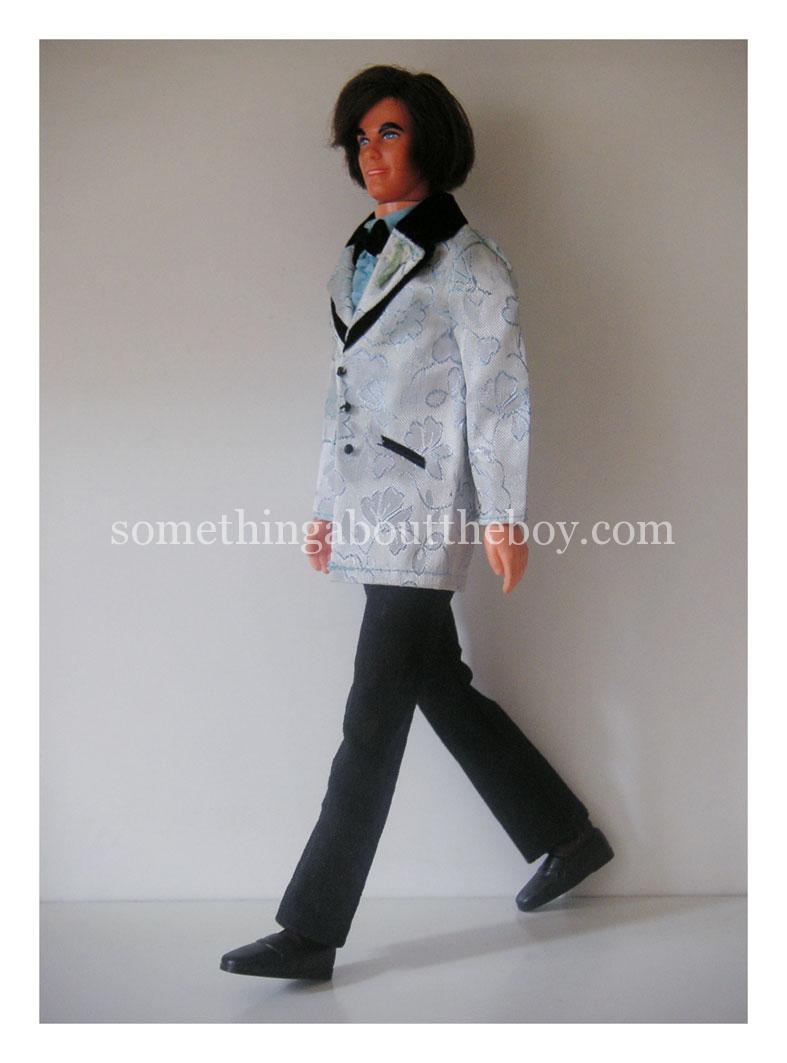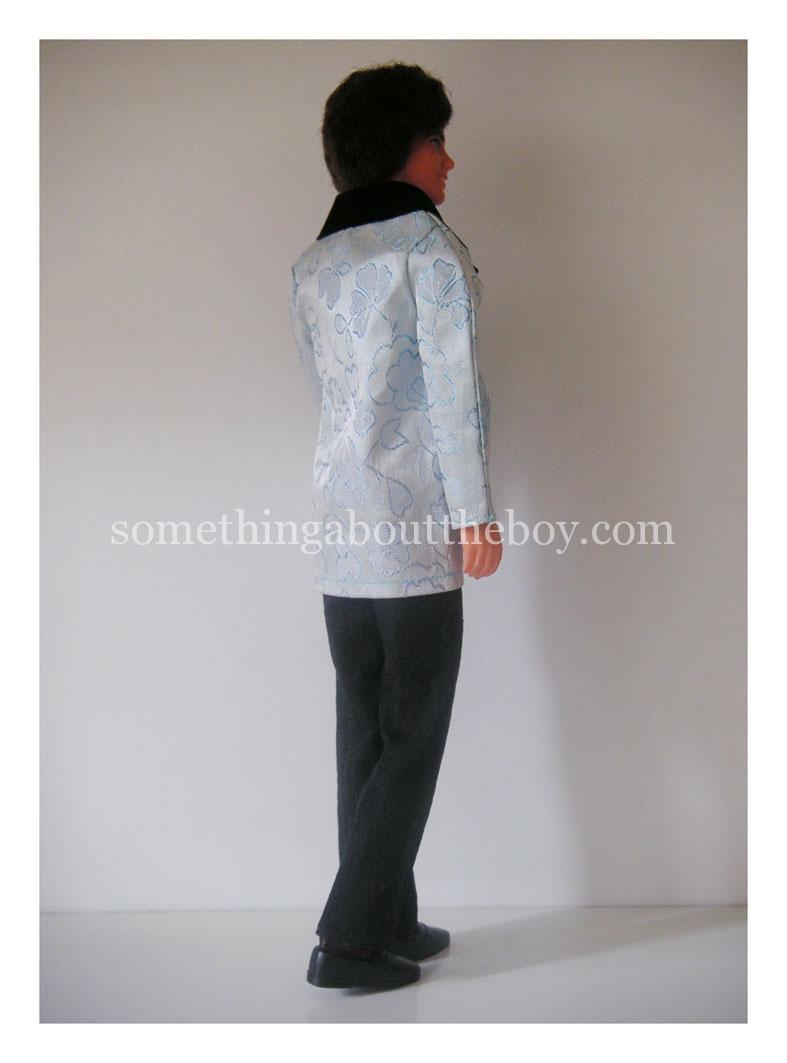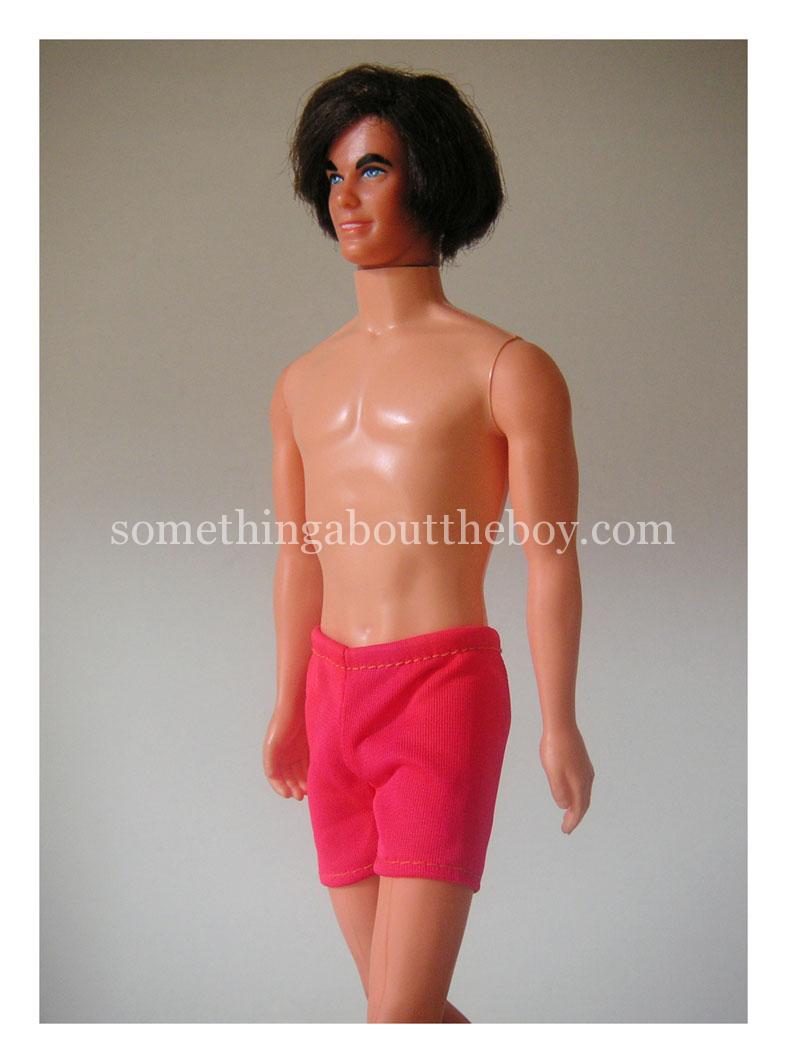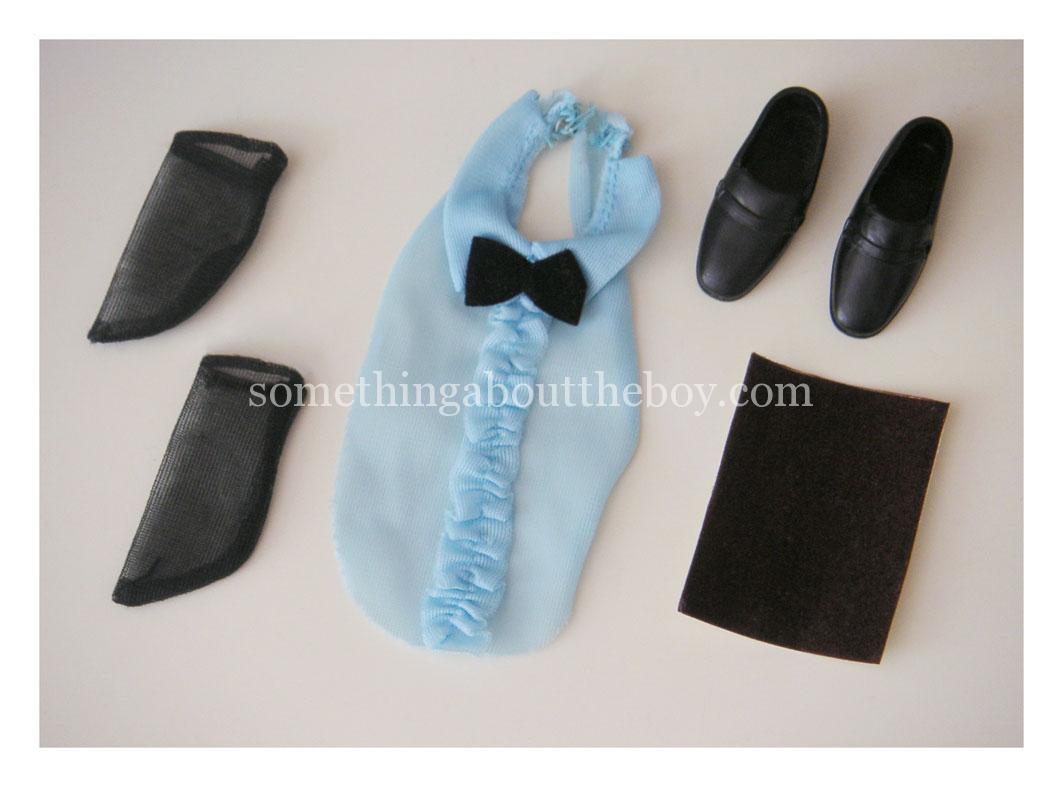 ---
BOOKLETS & CATALOGUES
I haven't yet found any US Barbie booklets showing the range for 1974.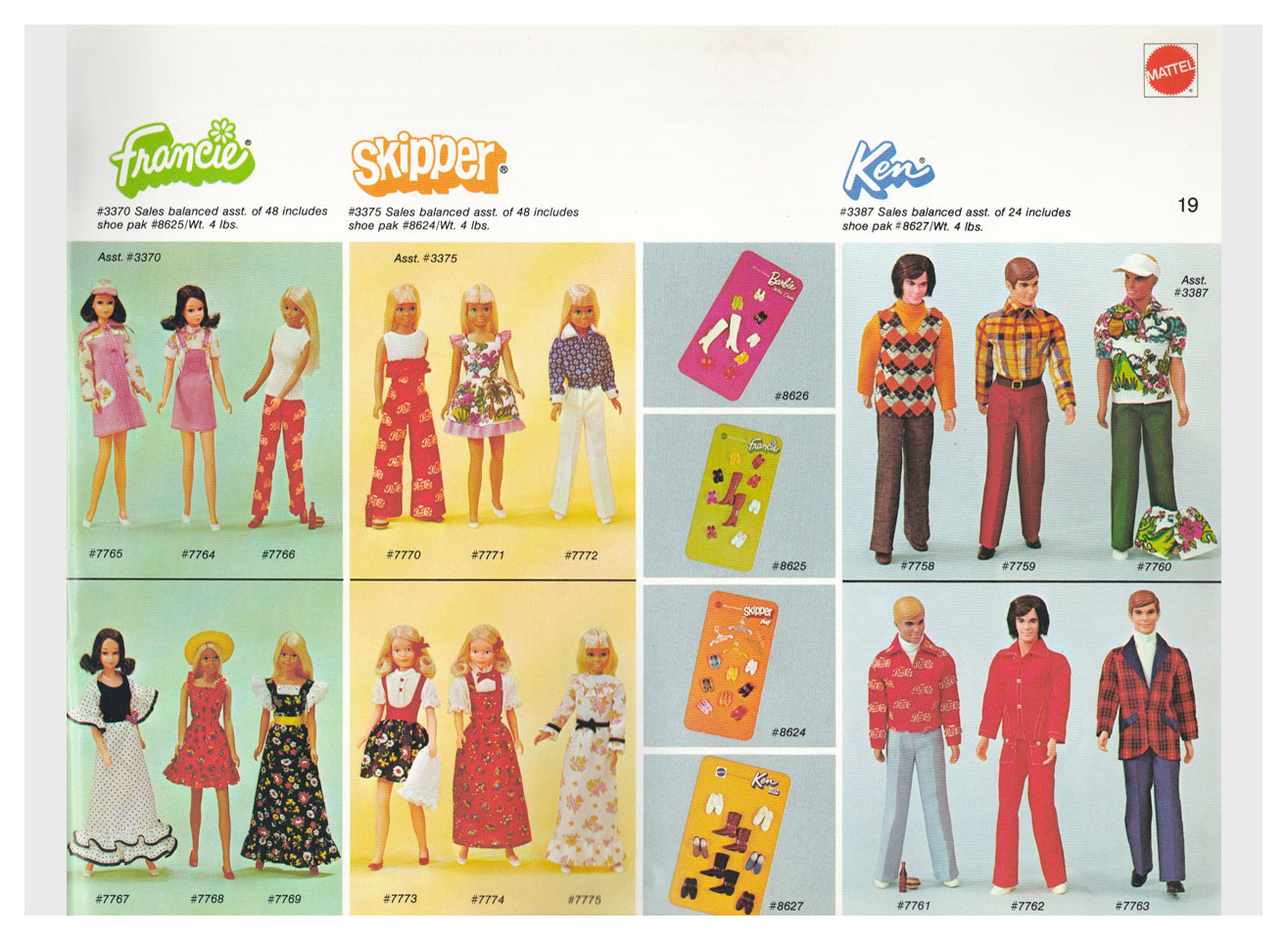 Montgomery Ward has the unique Mod Hair Ken set mentioned above, but also three his-n-hers matching outfit sets, which they continued to sell up to 1978: the Get-Ups 'N Go tennis and airline outfits, and the skiing outfits from the Sun Valley dolls.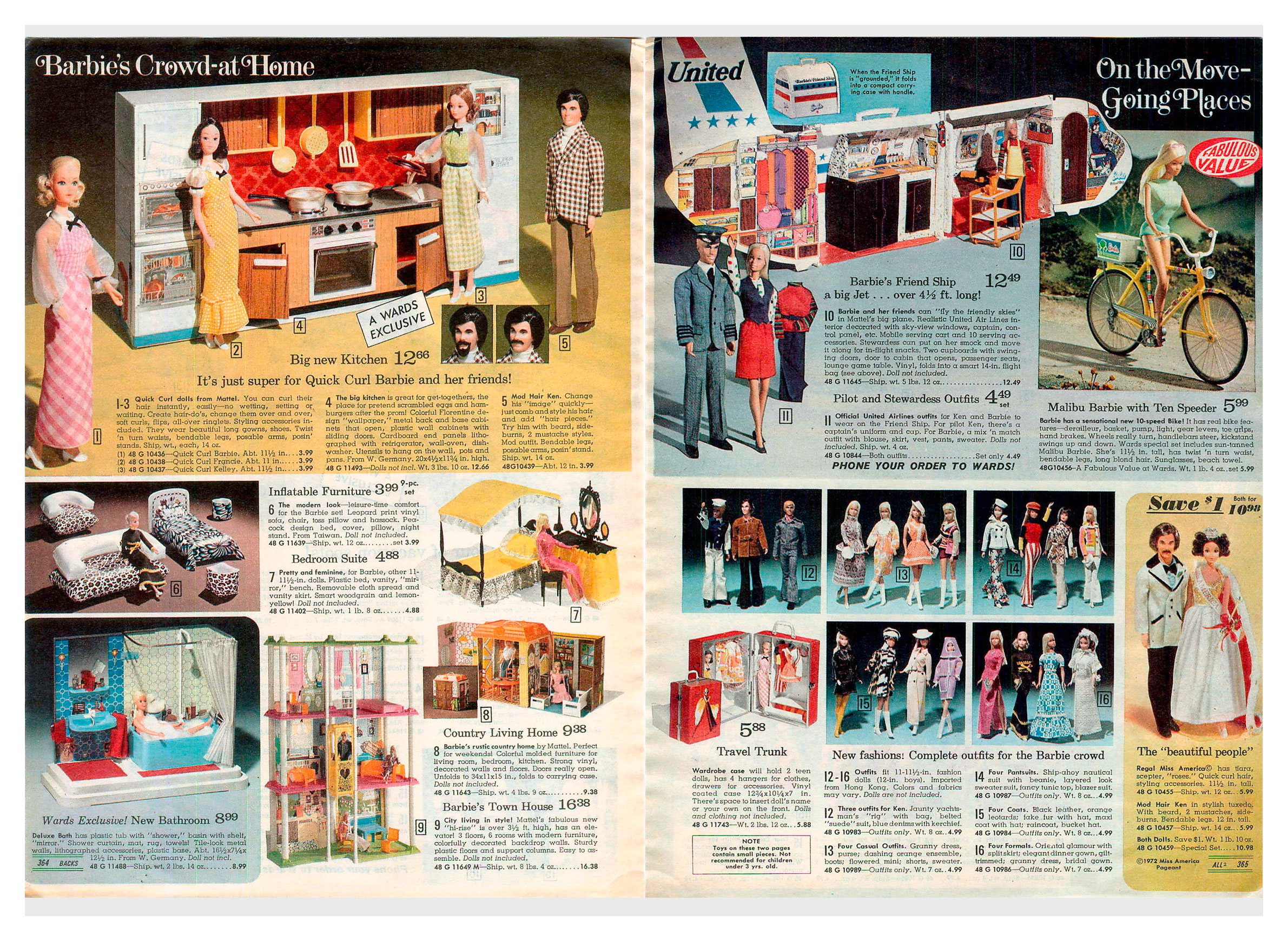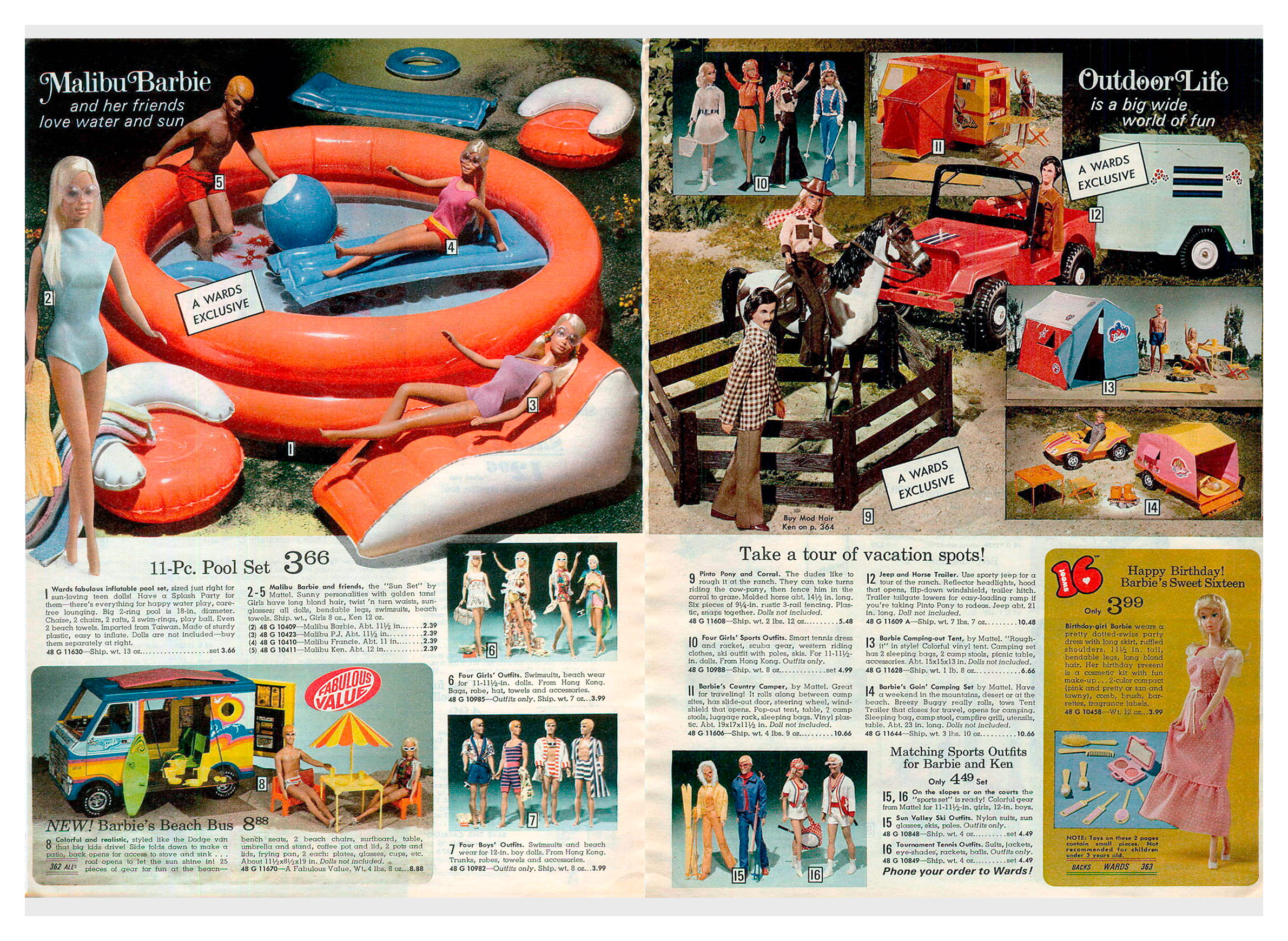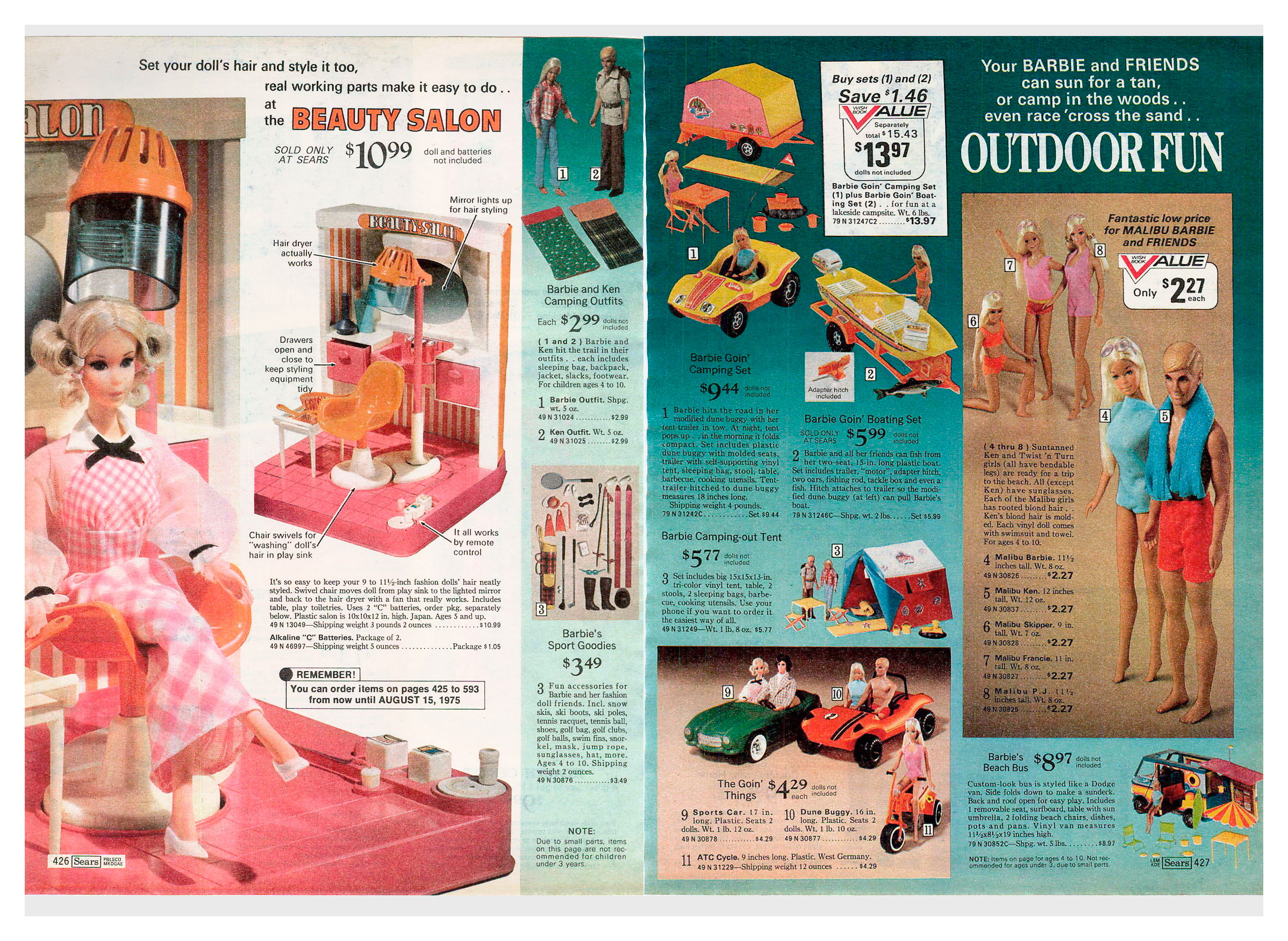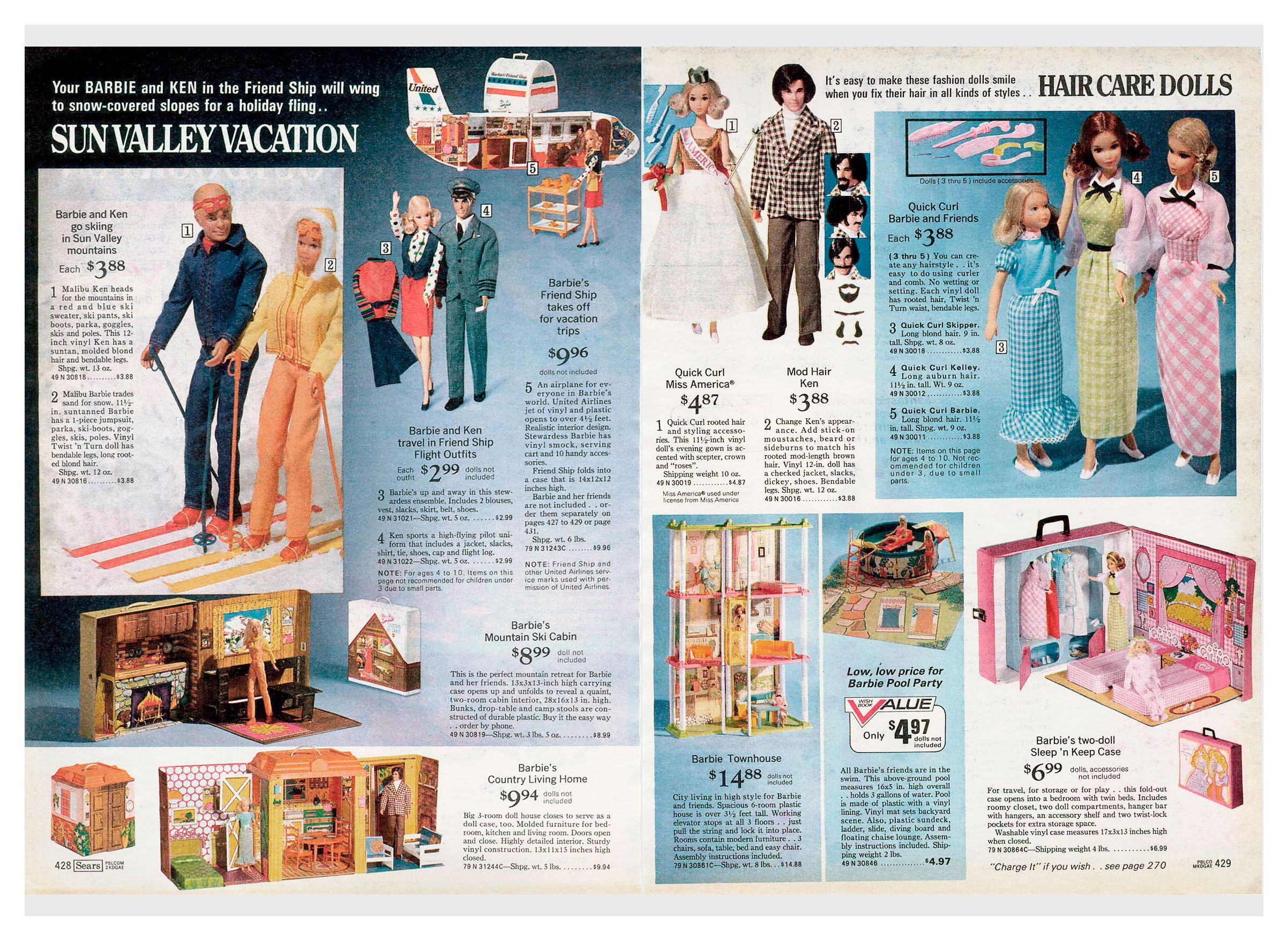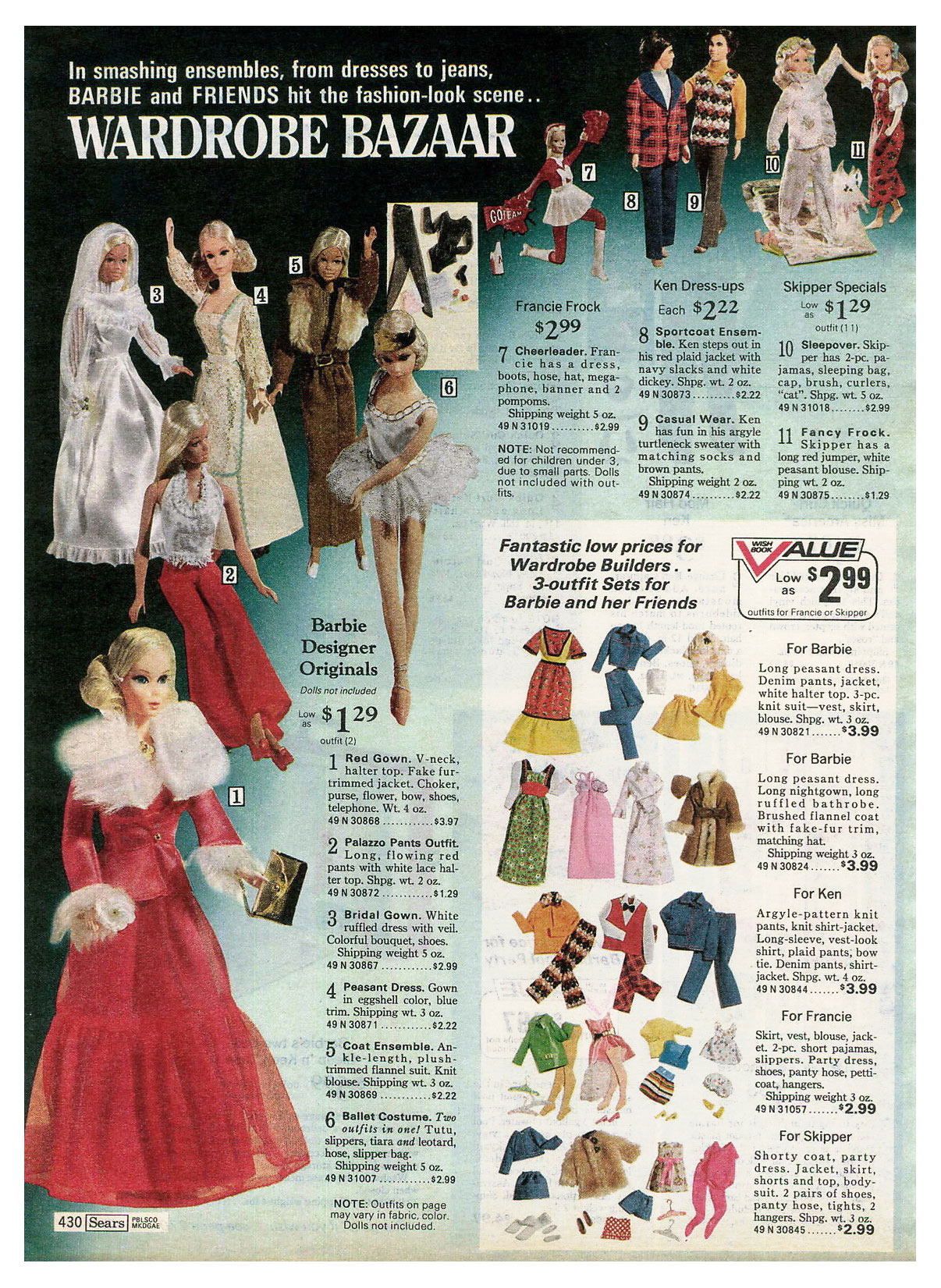 The Best Buy Fashions were still given names in Europe, and the Get-Up 'N Go outfits would have been packaged as Fashion Originals. The Fashion Originals from 1972 were still being sold, now with variation fabrics (see also section 1972 The Outfits).